WWW.KARLSWALKS.CO.UK
PICTURES AND TRIP REPORTS FROM MY WALKS IN THE ENGLISH LAKE DISTRICT
---
Around the back O' Skiddaw
22nd December 2018
Route. Longlands - Longlands Fell - Brae Fell - Little Sca Fell - Great Sca Fell - Meal Fell - Trusmadoor - Great Cockup - Trusmadoor - River Ellan - Longlands ( about 7.5 miles 2000ft ascent )
Just a few pics from a misty walk around the grassy wide open country around the back of Skiddaw.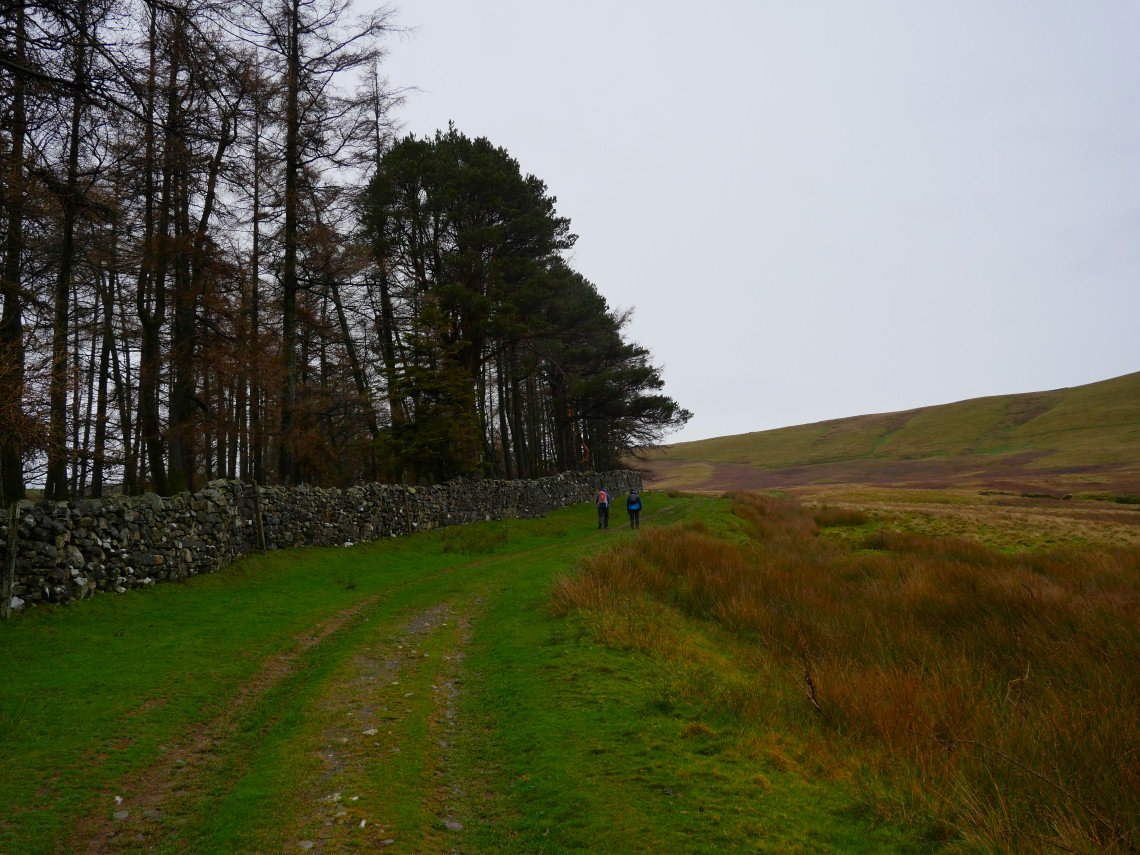 Our day started out quite promisingly as we had driven north in almost constant rain which had stopped just as we arrived at Longlands. The skies were clear and it wasn't too cold as we set off along the Cumbria Way.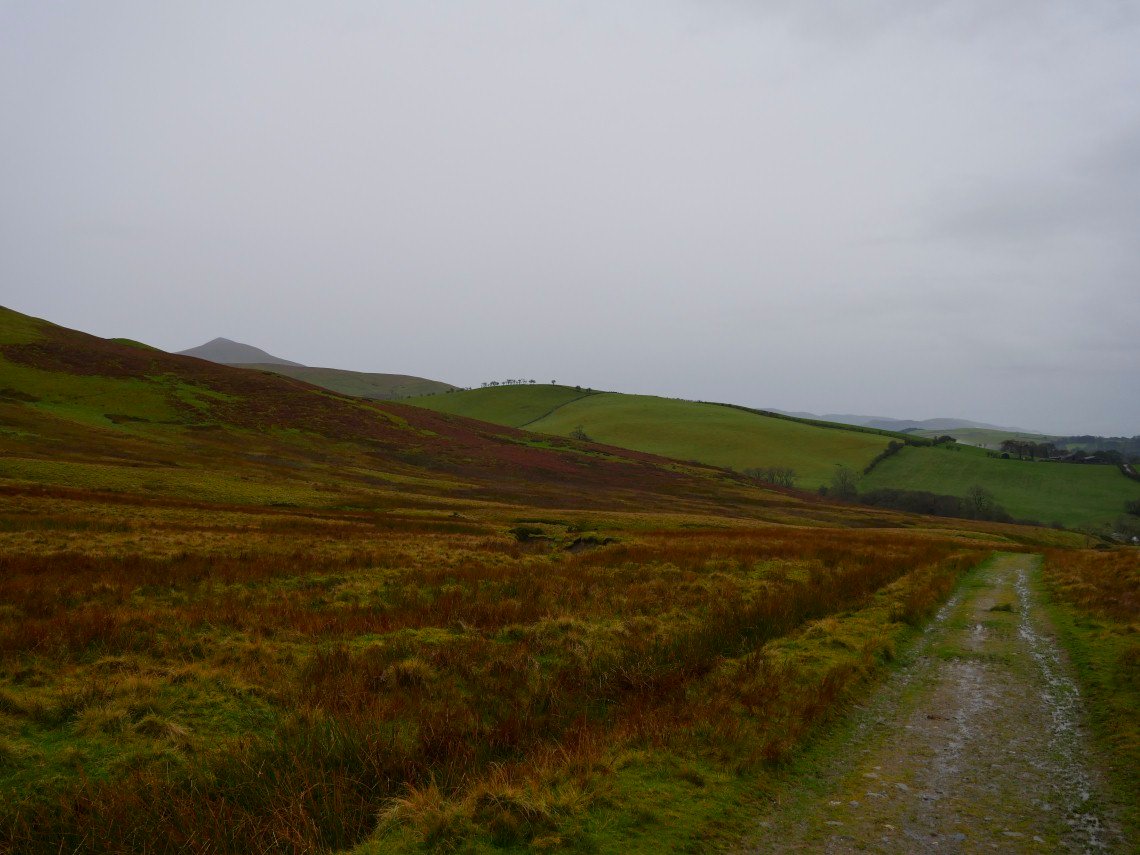 Broad End on Skiddaw just peeping above Great Cockup.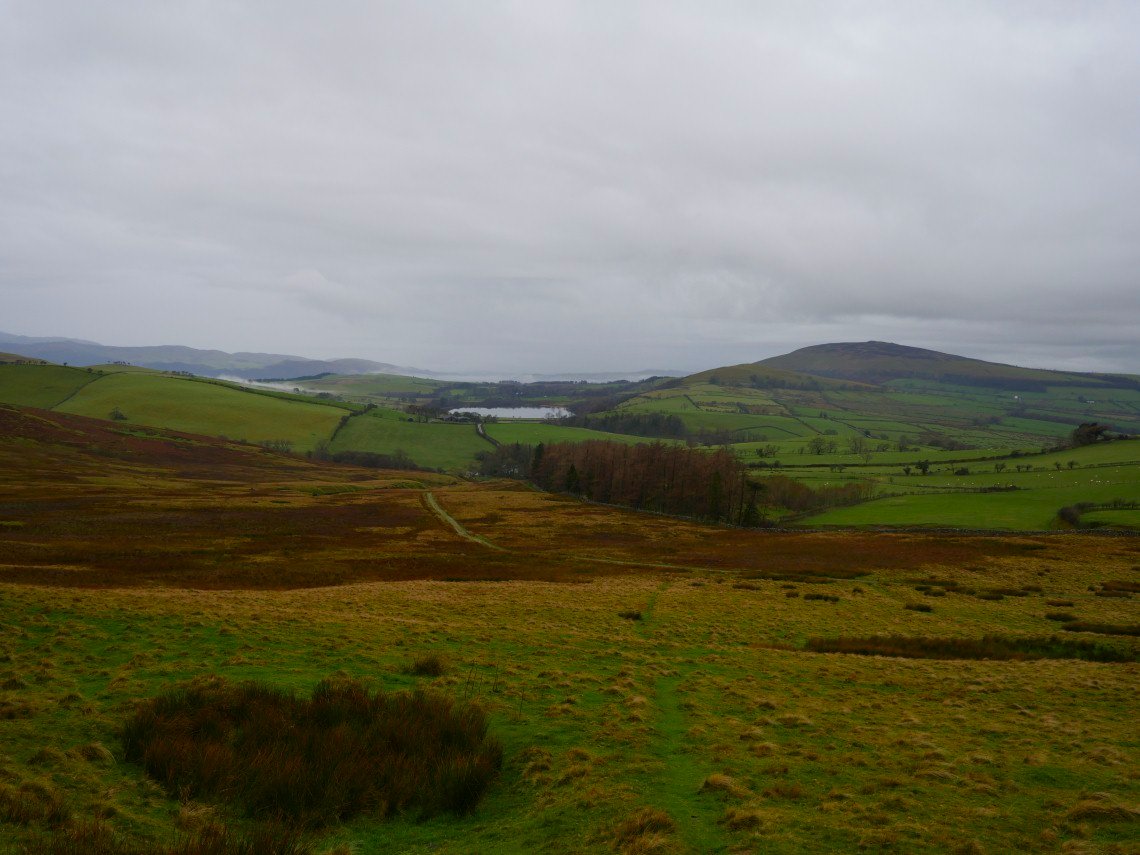 And Overwater and Binsey seen over our outward path.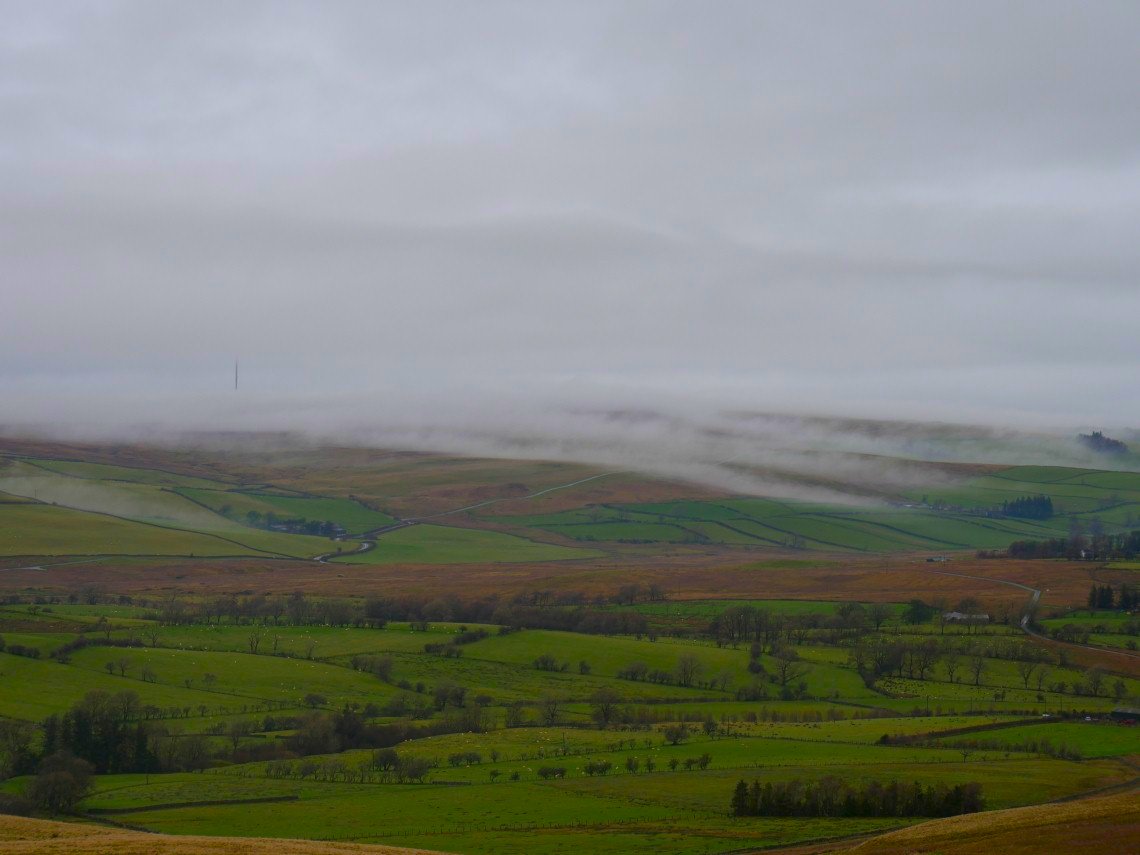 We were being followed up the hill by the mist..
On the higher reaches of Longlands Fell now with the mist still rising to meet us.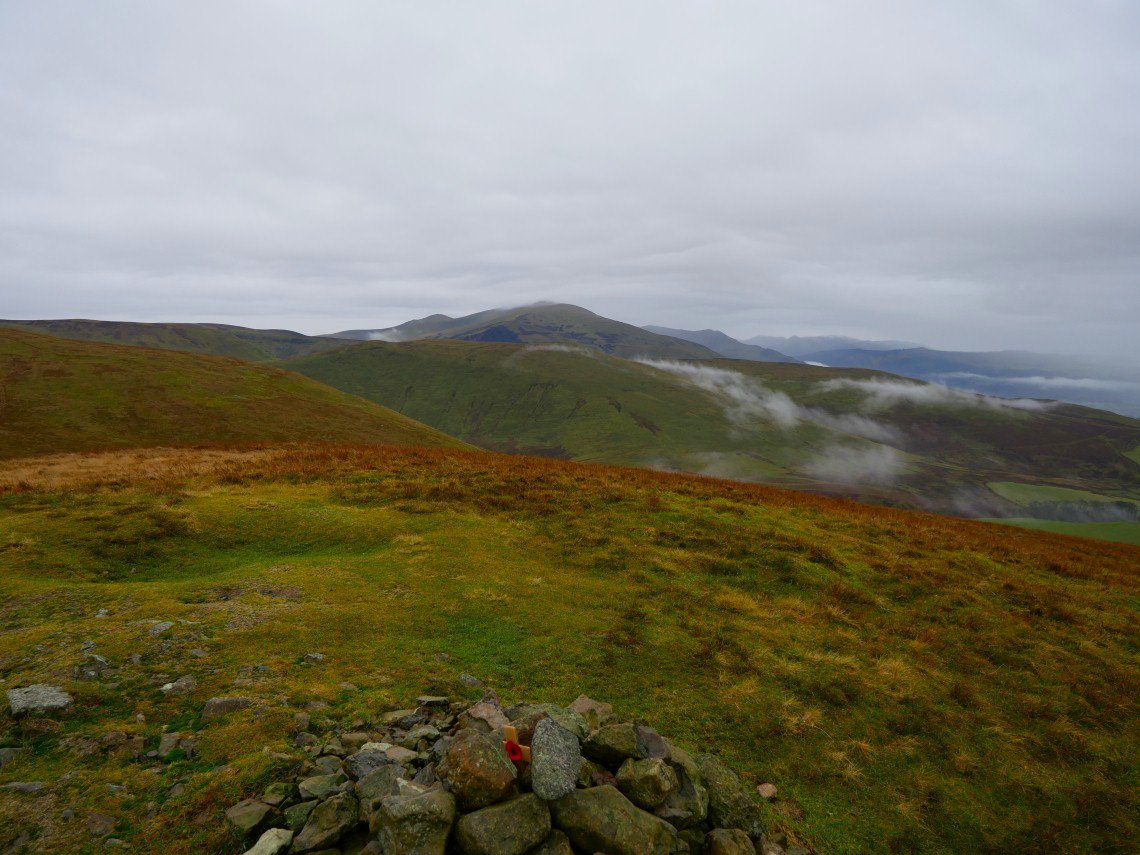 Still an extensive view over to Skiddaw from the top of Longlands.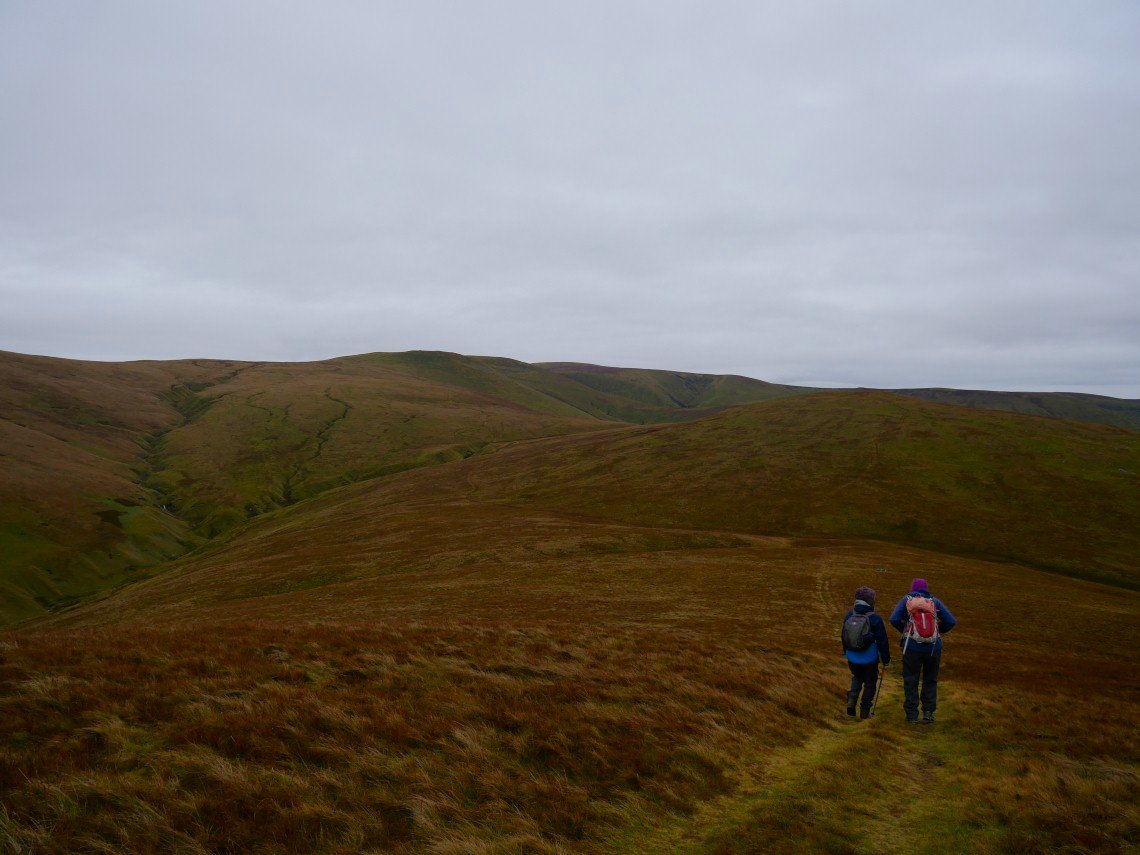 And our way forward is clear. We take the path around to the left of Lowthwaite Fell and contour above the steep valley of Charleton Gill..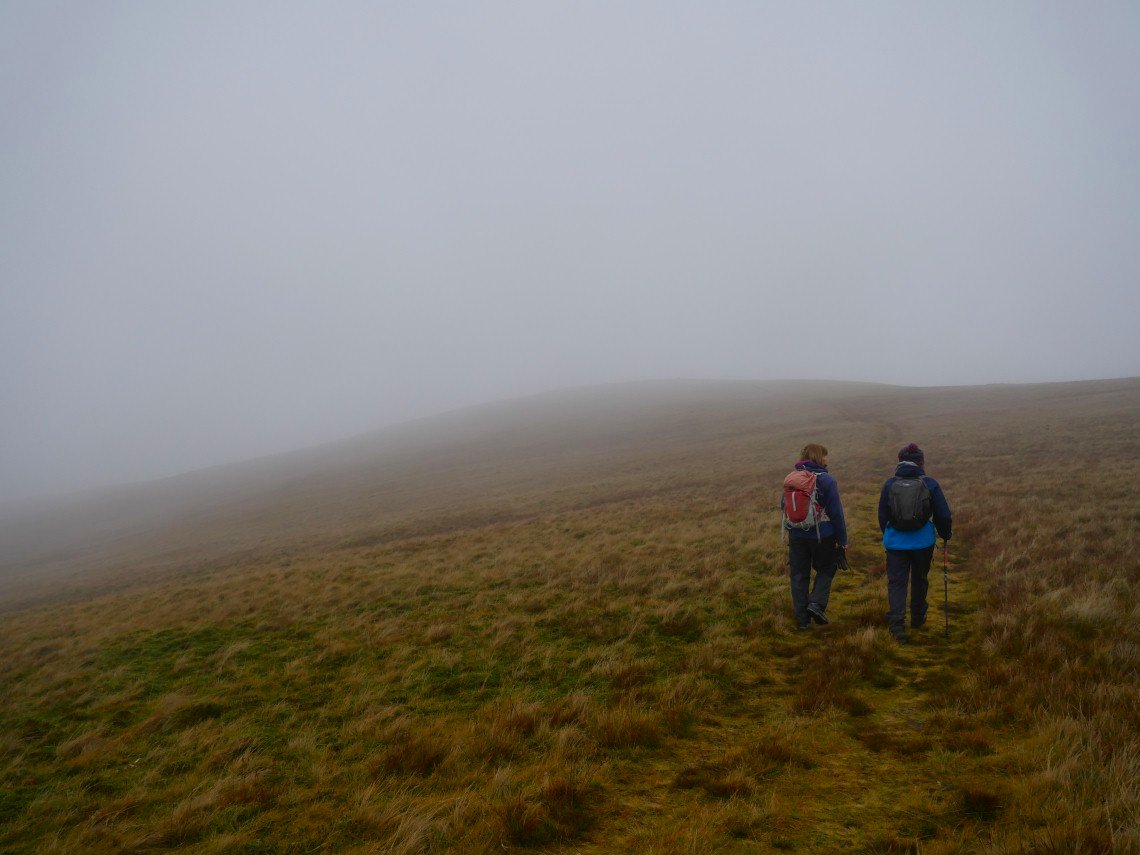 The mist is rising faster than we can walk though and soon we are overtaken and Brae Fell disappears.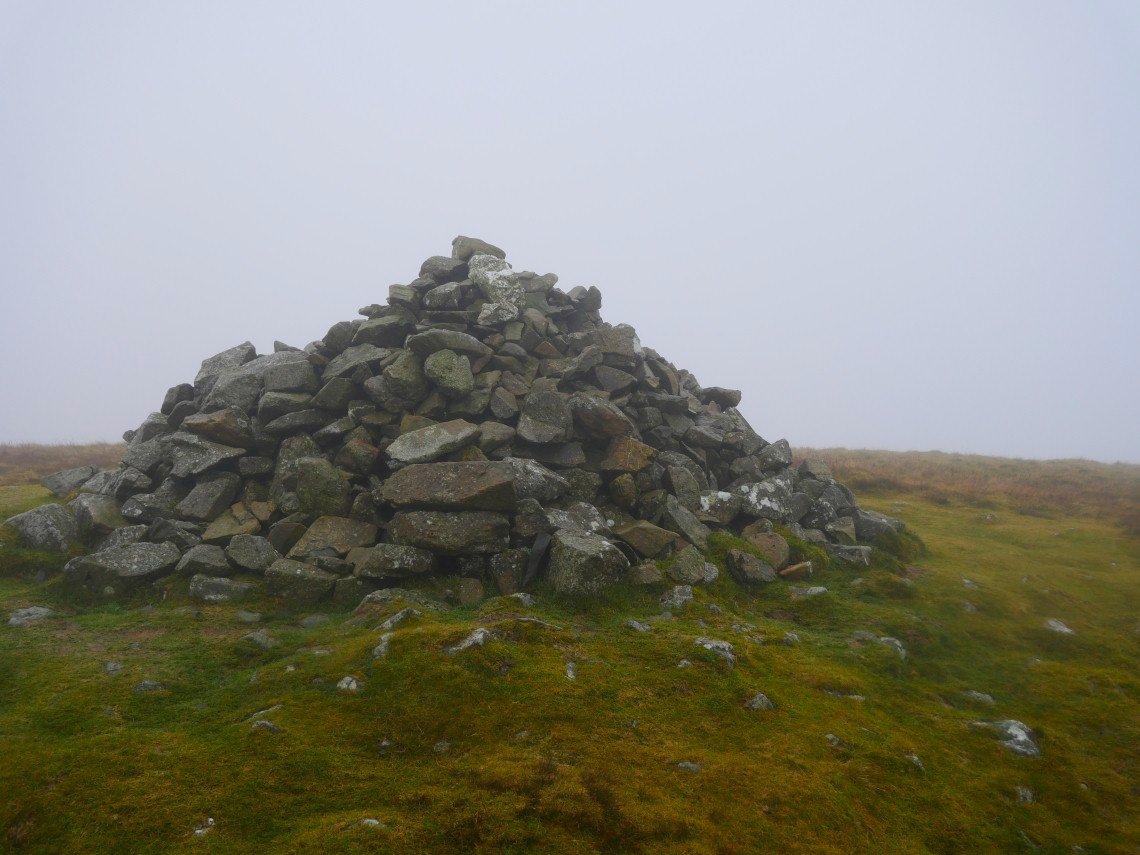 Brae Fell top.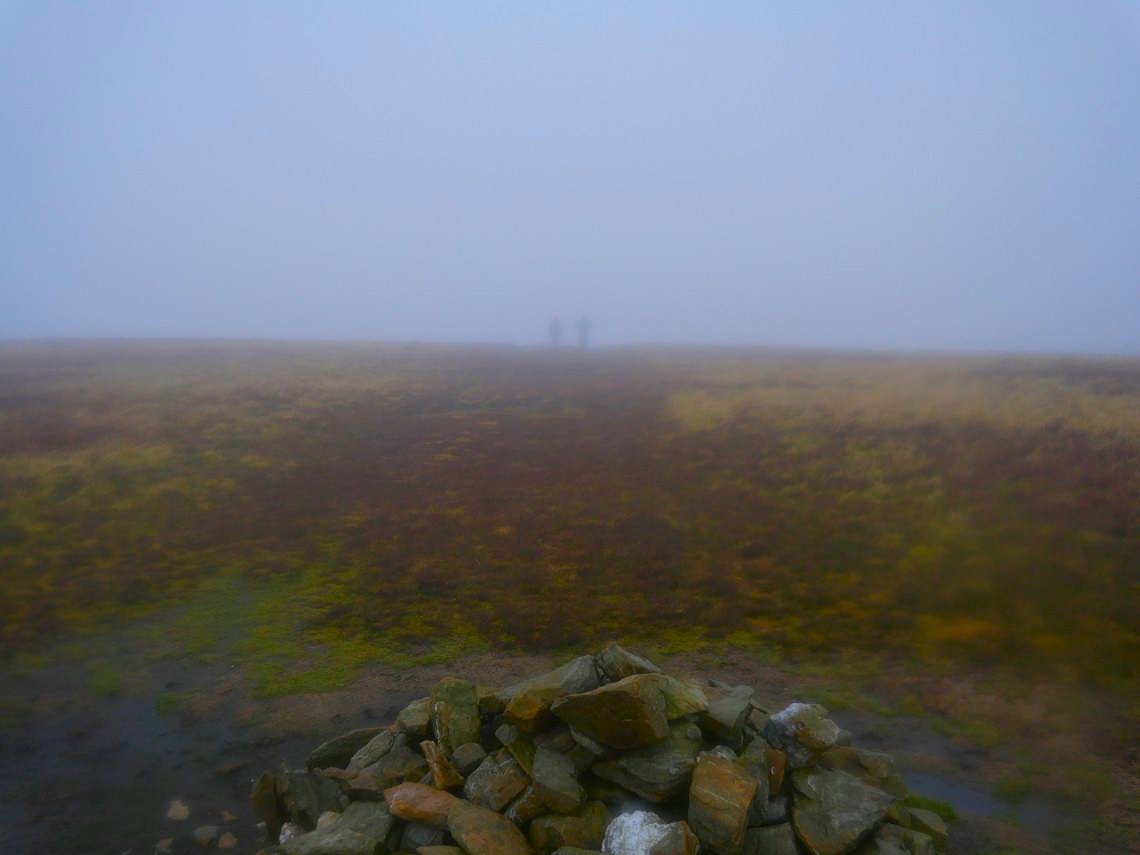 From Brae Fell it's not far to Great Sca Fell.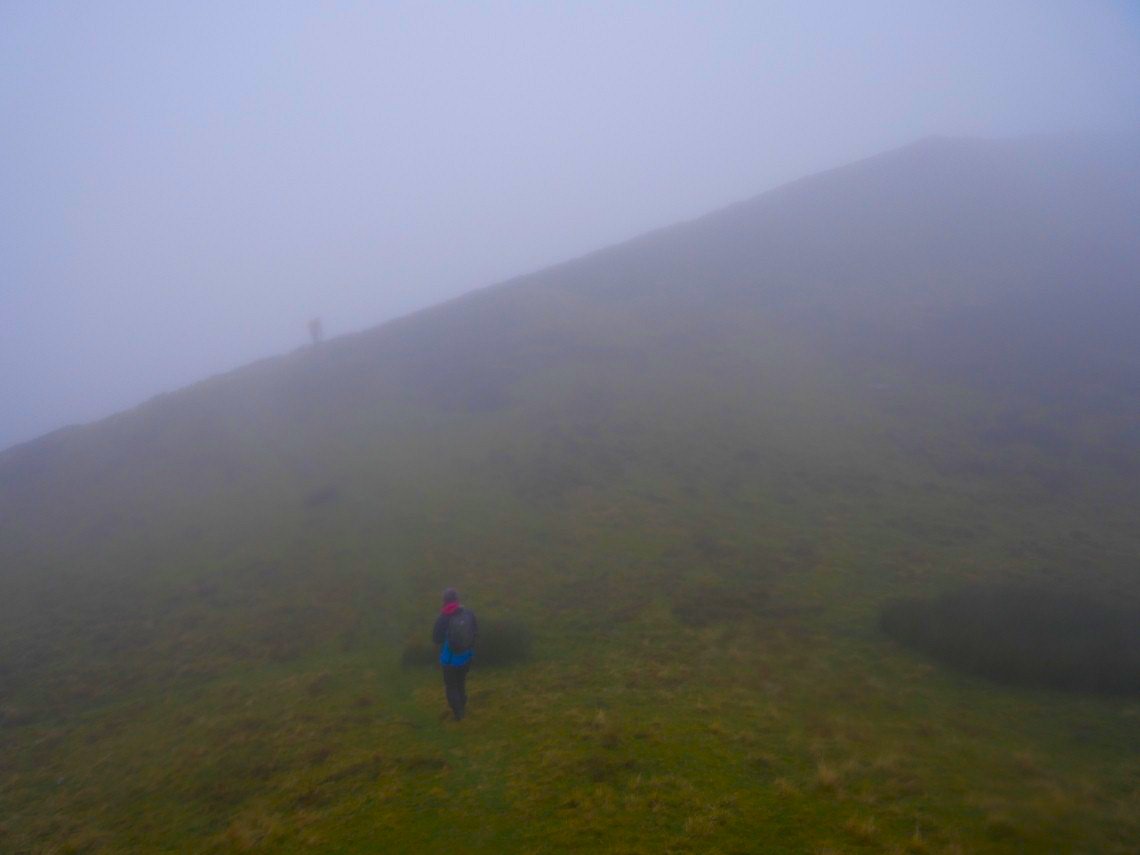 From where it's downhill to Meal Fell (where I forgot to take a picture ) then a steeper downhill to the pass of Trusmadoor. It's a steepish start to the climb to Great Cockup but the angle soon eases.
Great Cockup. We retraced our steps back down to Trusmadoor.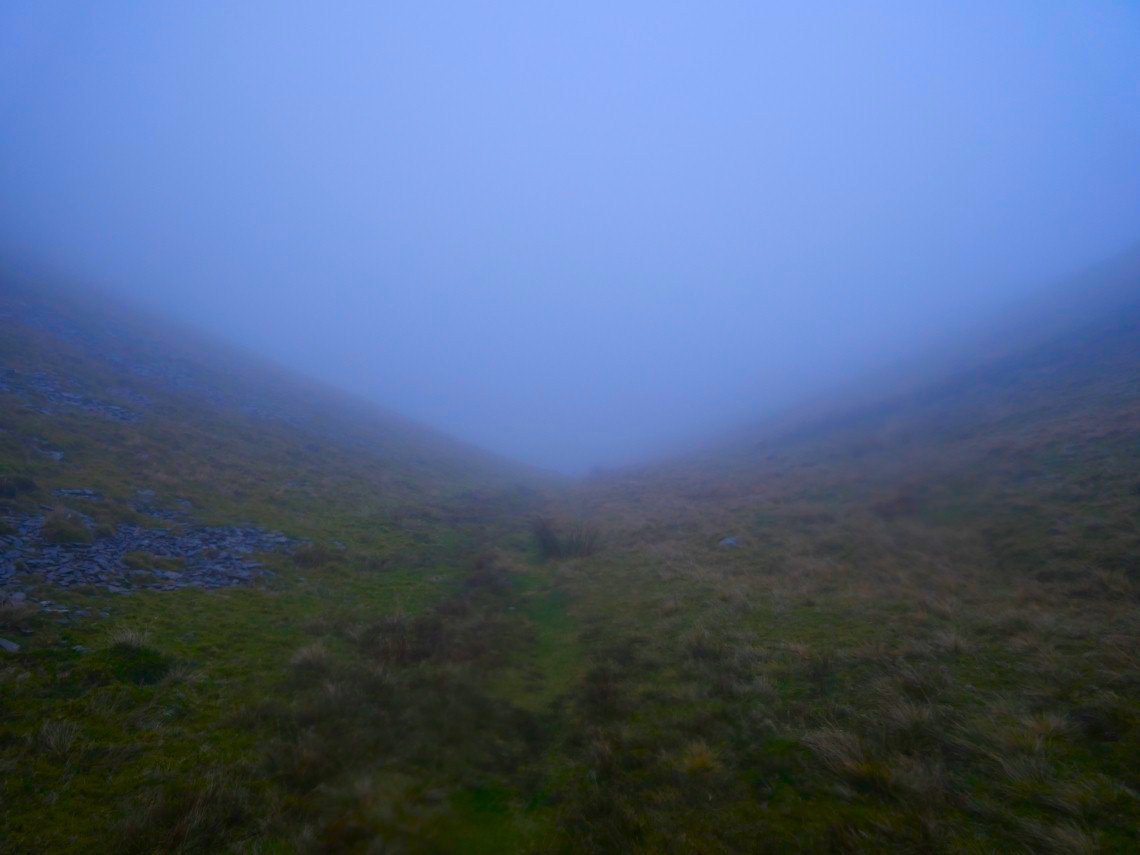 Walking down through Trusmadoor.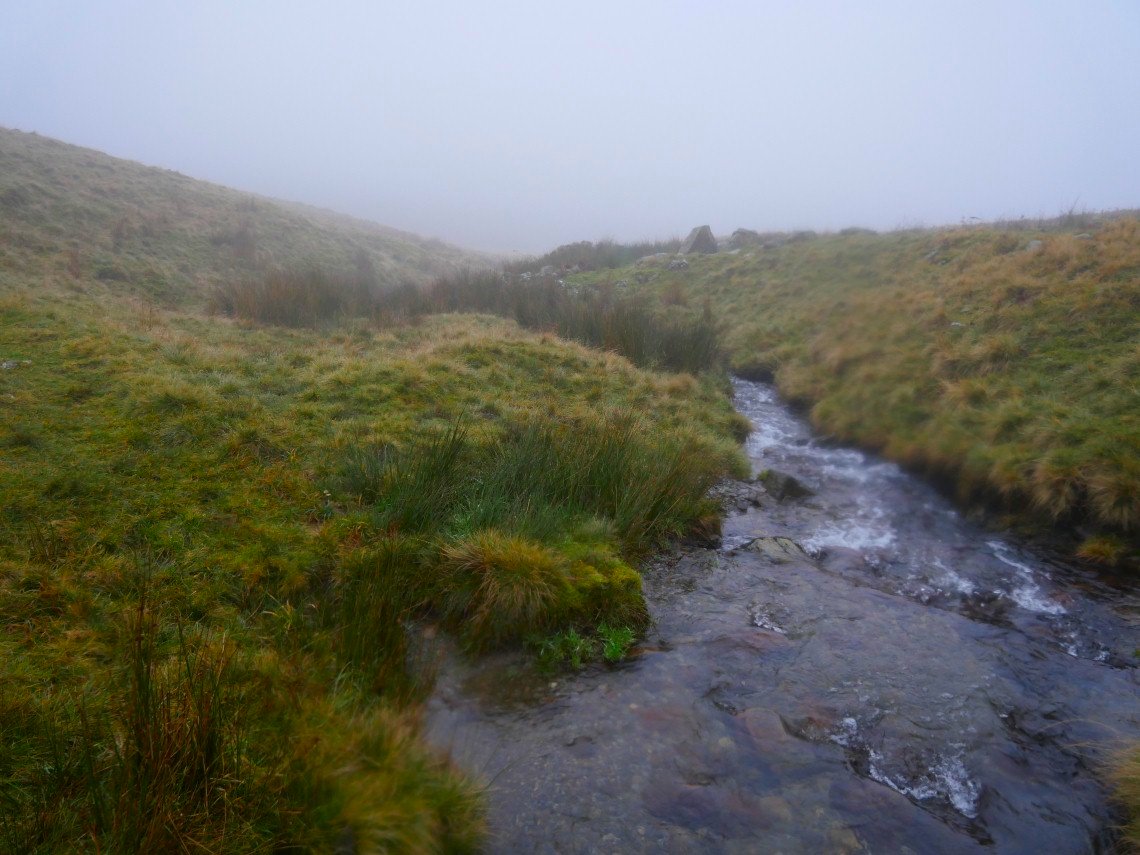 Crossing the infant River Ellan.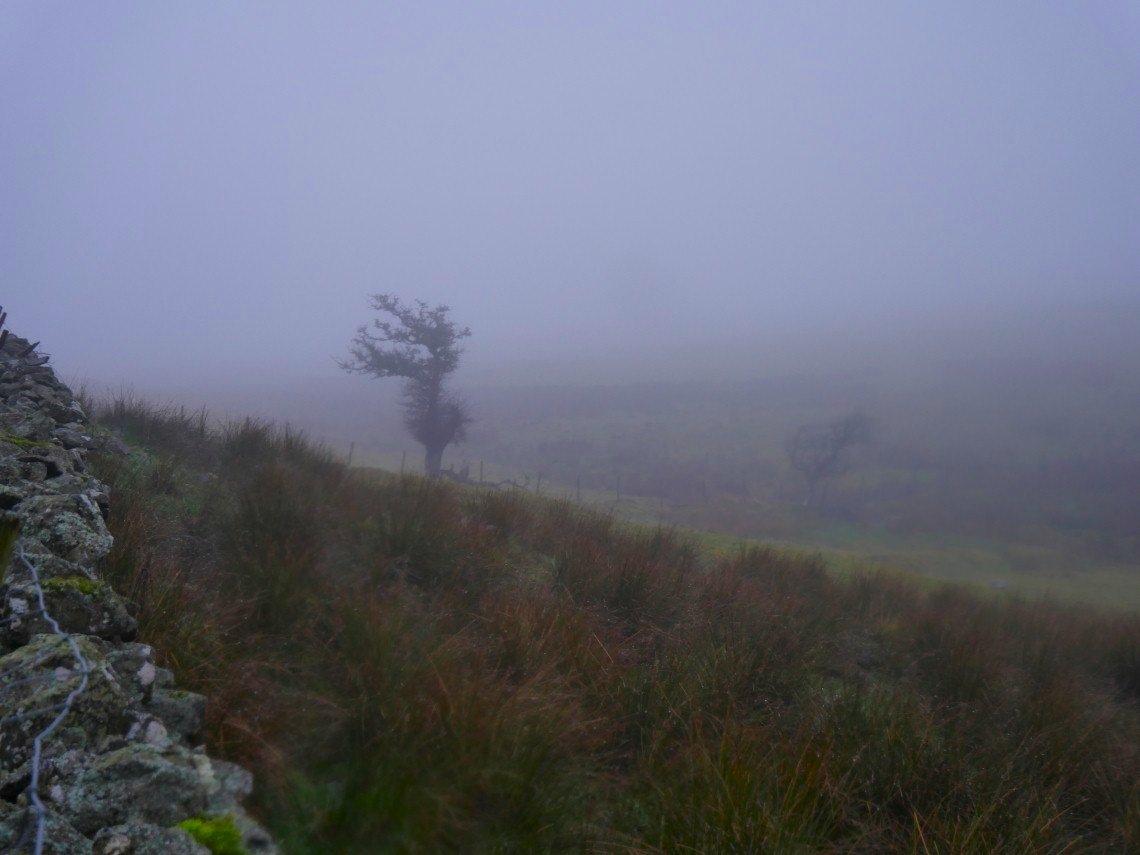 We had hoped that we would have dropped down below the mist by now but unfortunately not.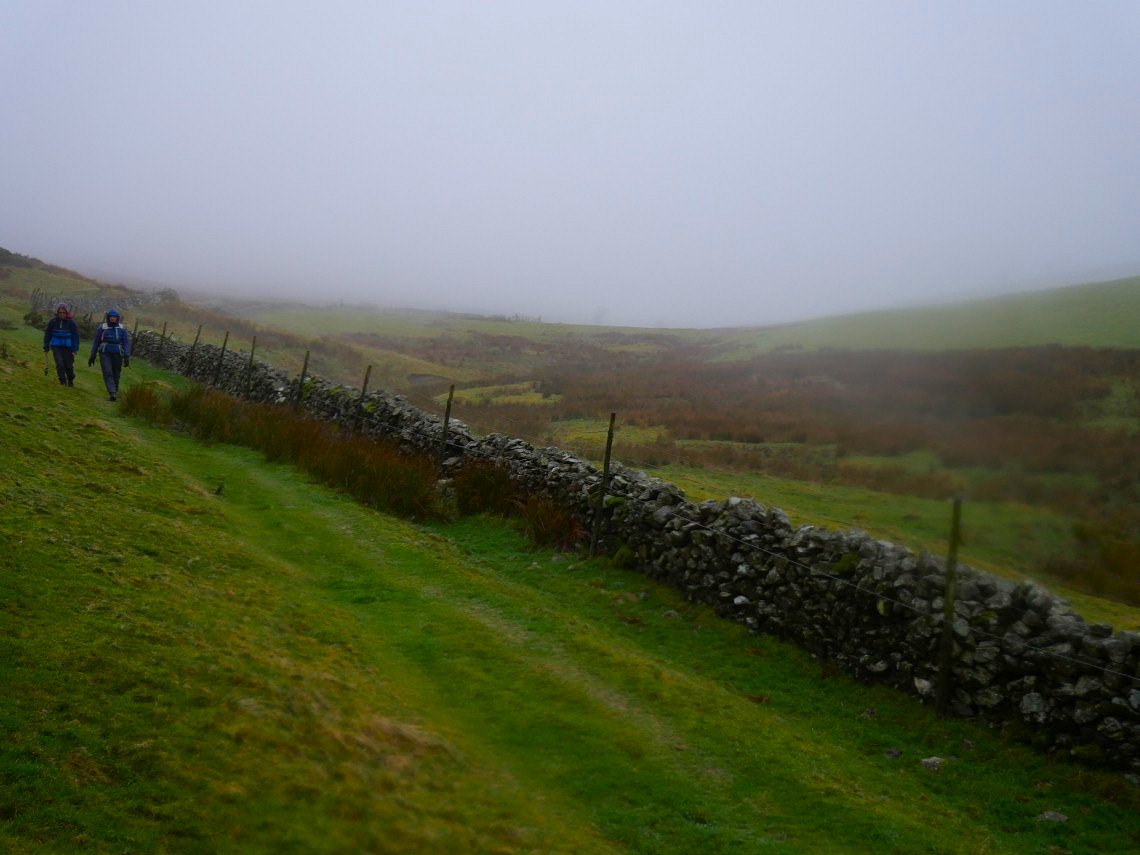 No chance of getting lost as this wall runs all the way back to our parking place at Longlands.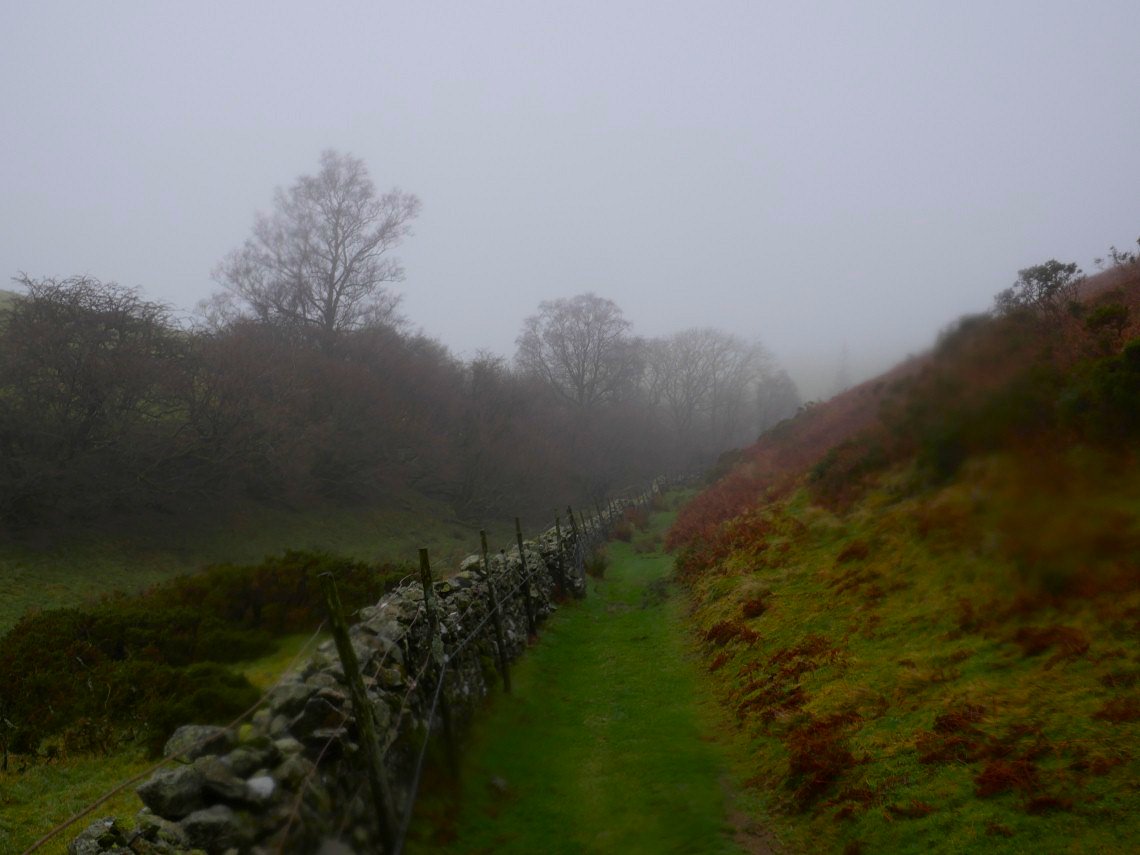 Which we soon approach.
Previous Walk - Silver How and Blea Rigg - Next walk - High Pike and Carrock Fell