WWW.KARLSWALKS.CO.UK
PICTURES AND TRIP REPORTS FROM MY WALKS IN THE ENGLISH LAKE DISTRICT
---
Patterdale Weekend
7th-8th October 2017
Route. Saturday - Troutbeck church - Troutbeck - Nanny Lane - Wansfell Pike - Baystones - Nanny Lane - Troutbeck - Troutbeck Church ( about 5 miles about 1400ft ascent )
Route Sunday - Patterdale YH - Bridge En - Deepdale - Sleet Cove - Deepdale Hause - St.Sunday Crag - Thornhow End - Patterdale. ( about 7.5 miles about 2600ft ascent )
A stay in Patterdale youth hostel this weekend, we were attending the Wainwright society lecture this year given by Clive Hutchby who has taken on the job of producing the latest updates to the pictorial guides. We climbed Wansfell and Baystones as they are conveniently on the way to Patterdale and we hadn't visited them for a couple of years.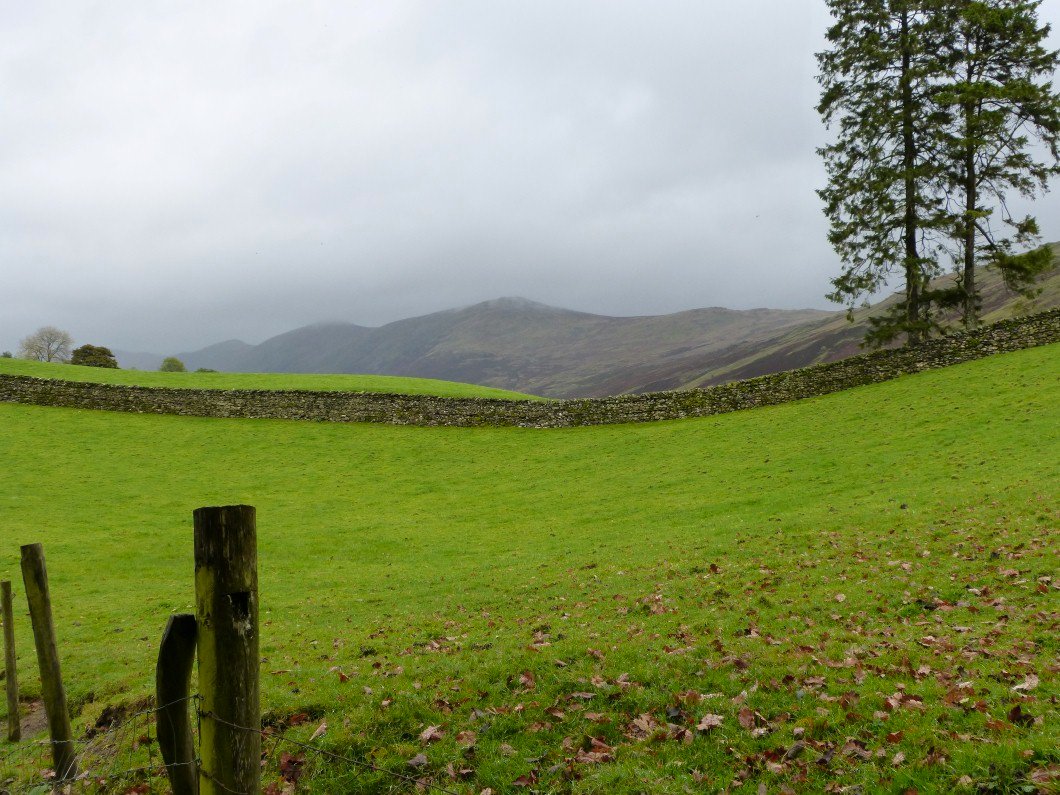 Not brilliant weather again but it mainly stayed dry and we had a view, of the Ill Bell ridge in this case.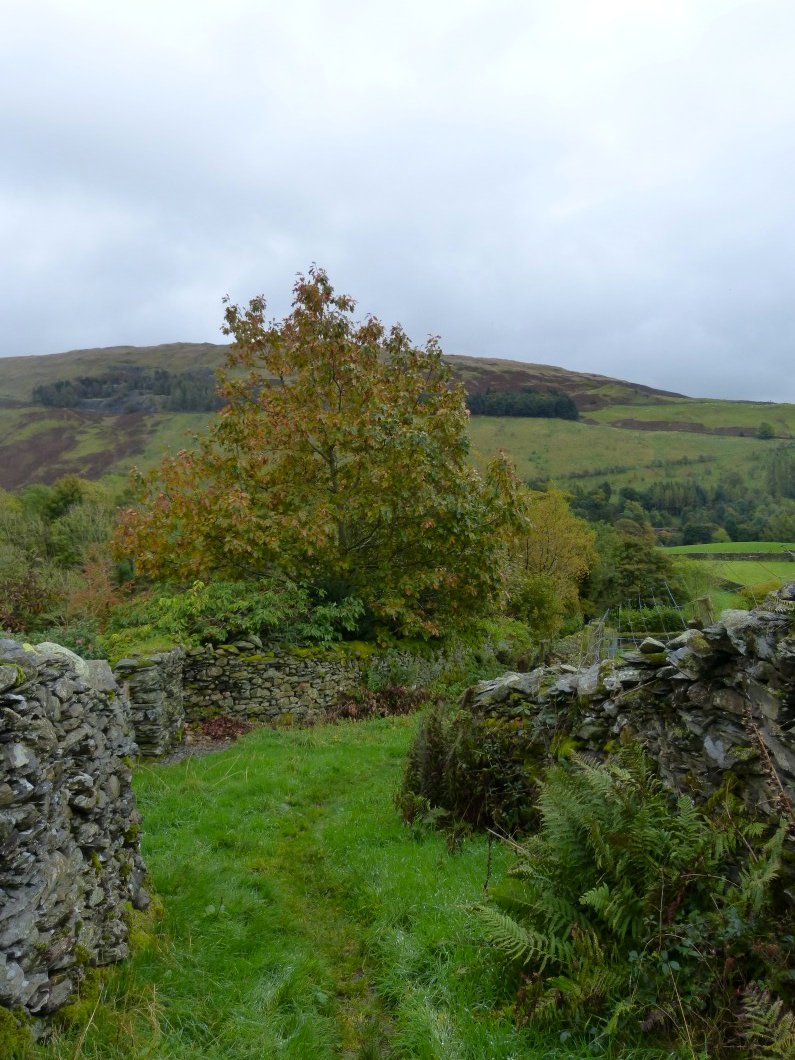 We came a slightly different way than we have done before which led us to this nice old lane.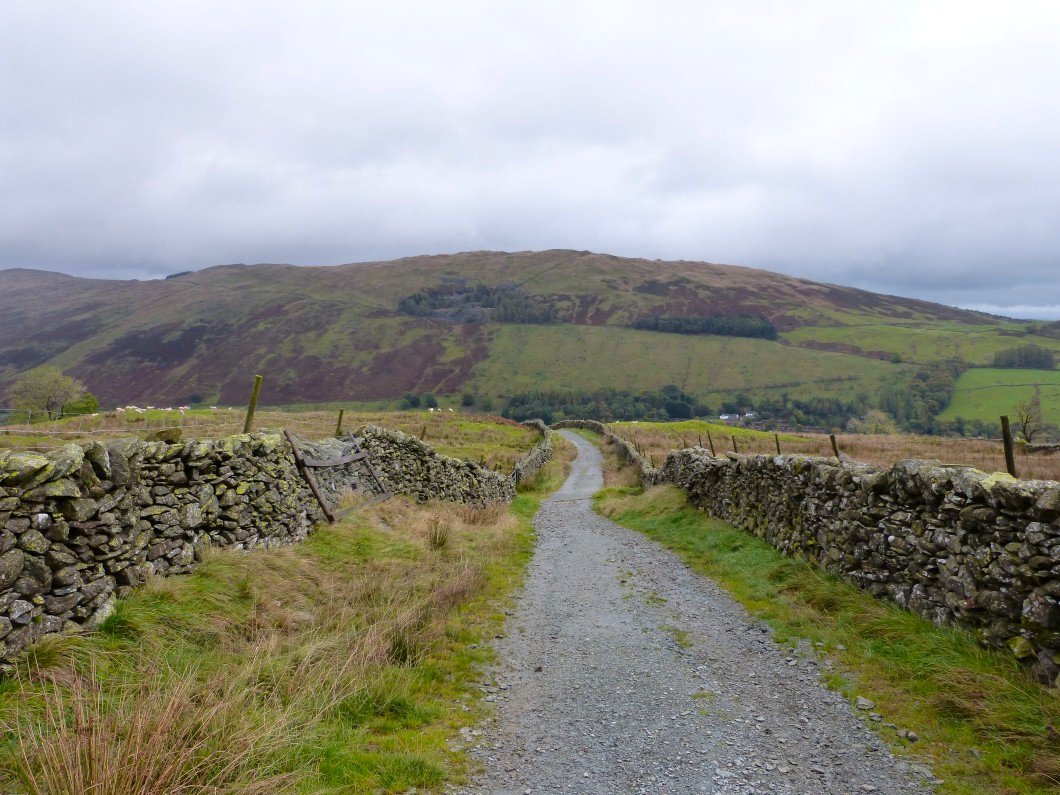 And on to another nice lane. Sour Howes seen from Nanny Lane.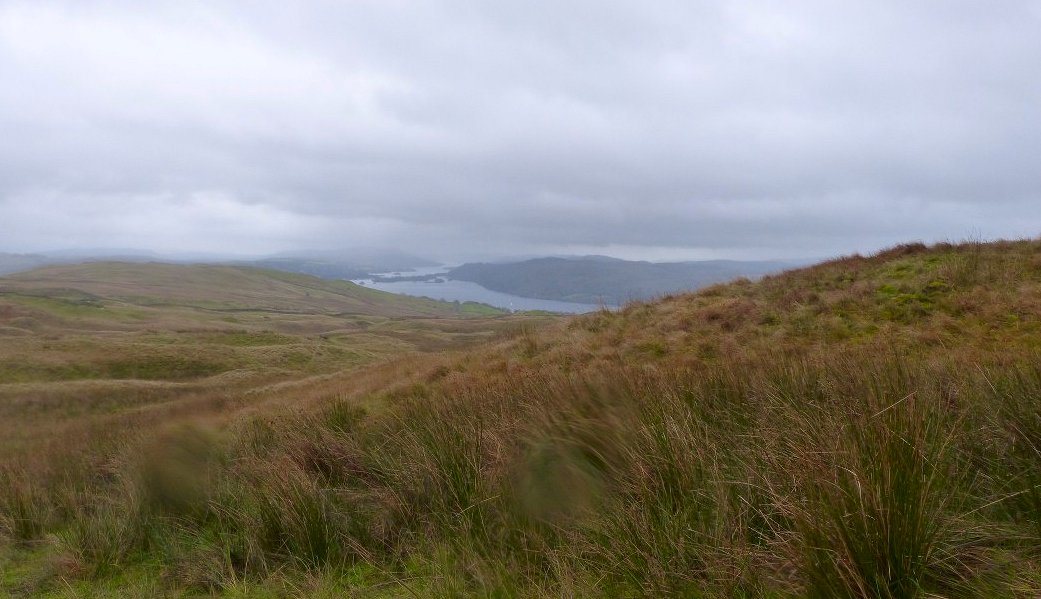 Windermere with Belle Island visible.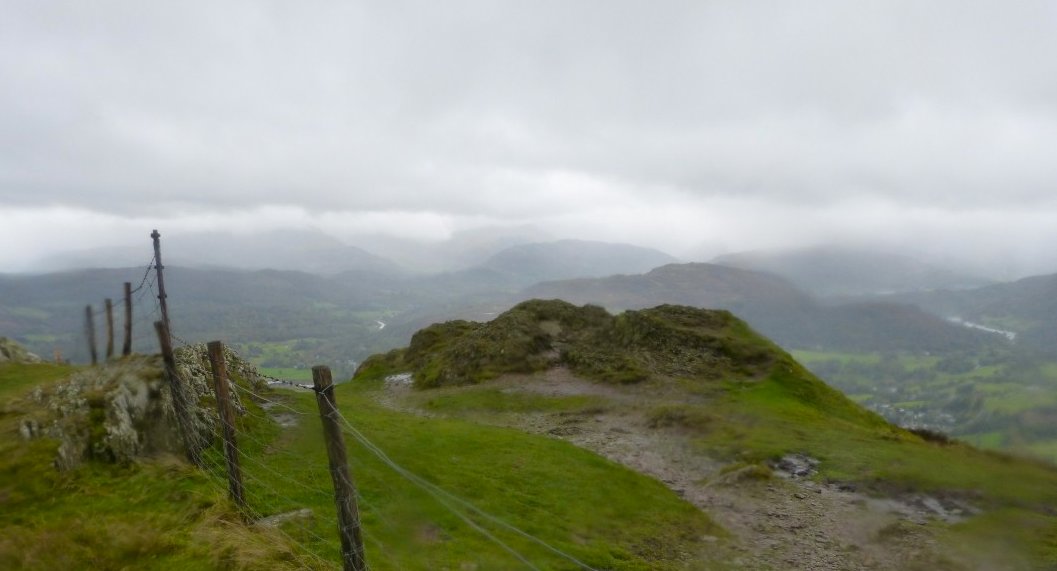 Wansfell Pike top looking in the direction of the Coniston fells.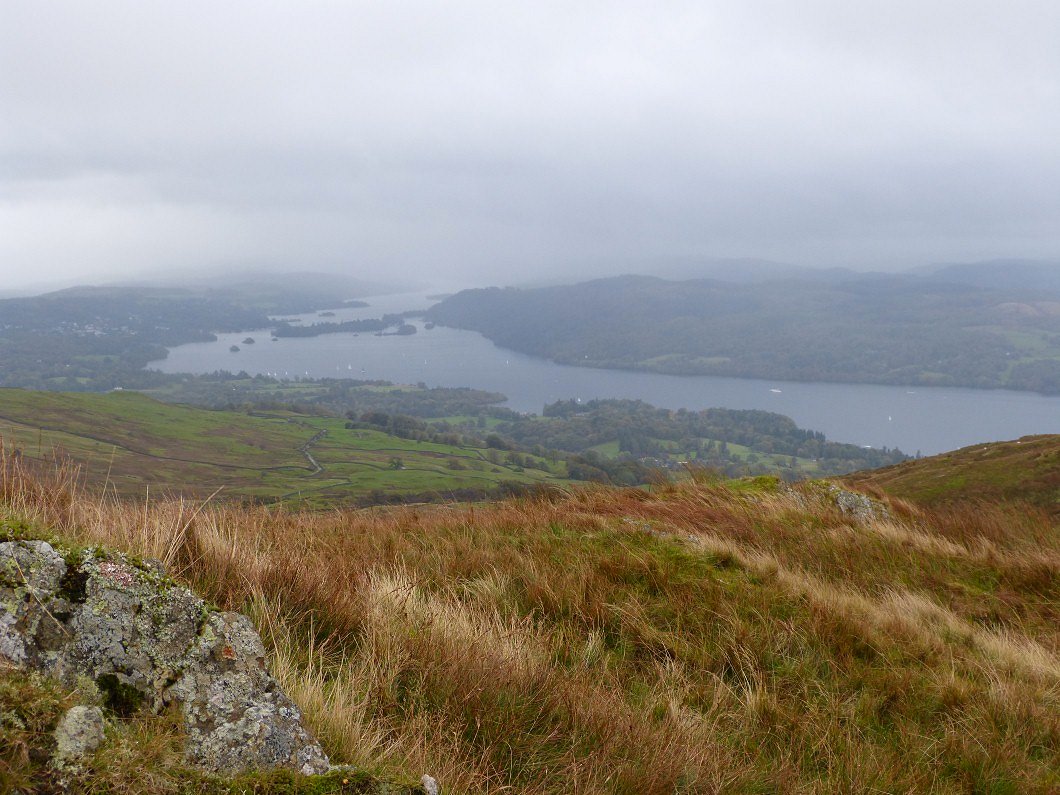 More extensive view of Windermere from the top.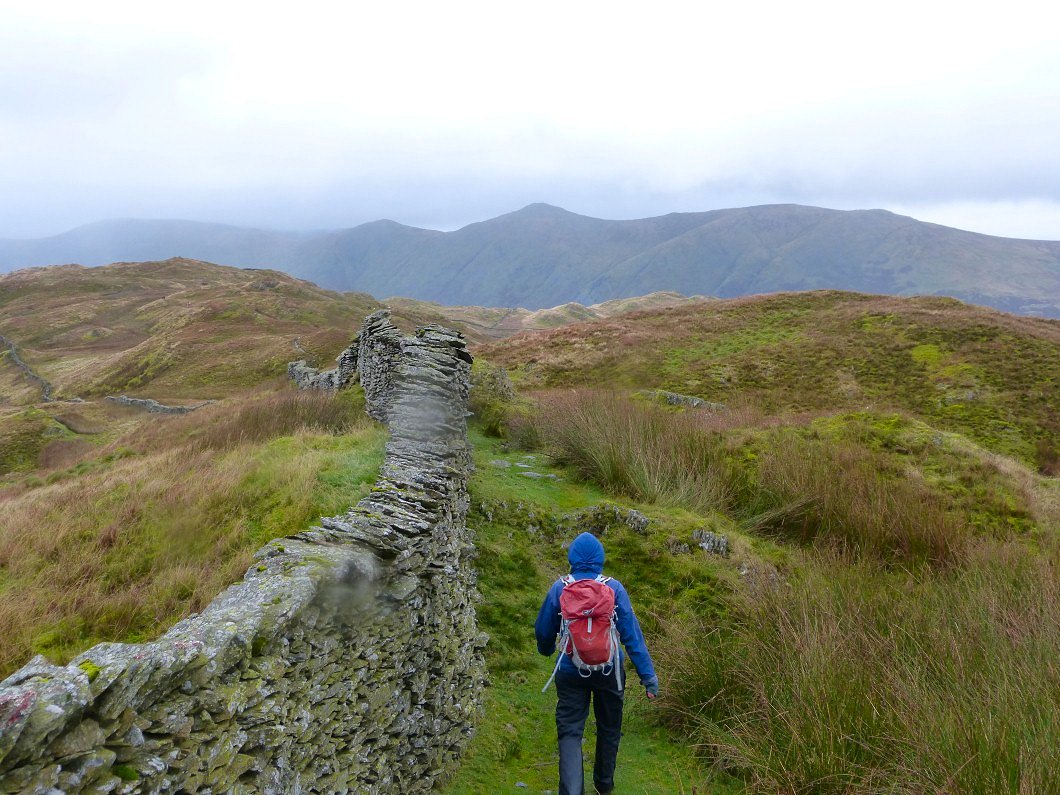 The substantial wall is followed all the way to Baystones..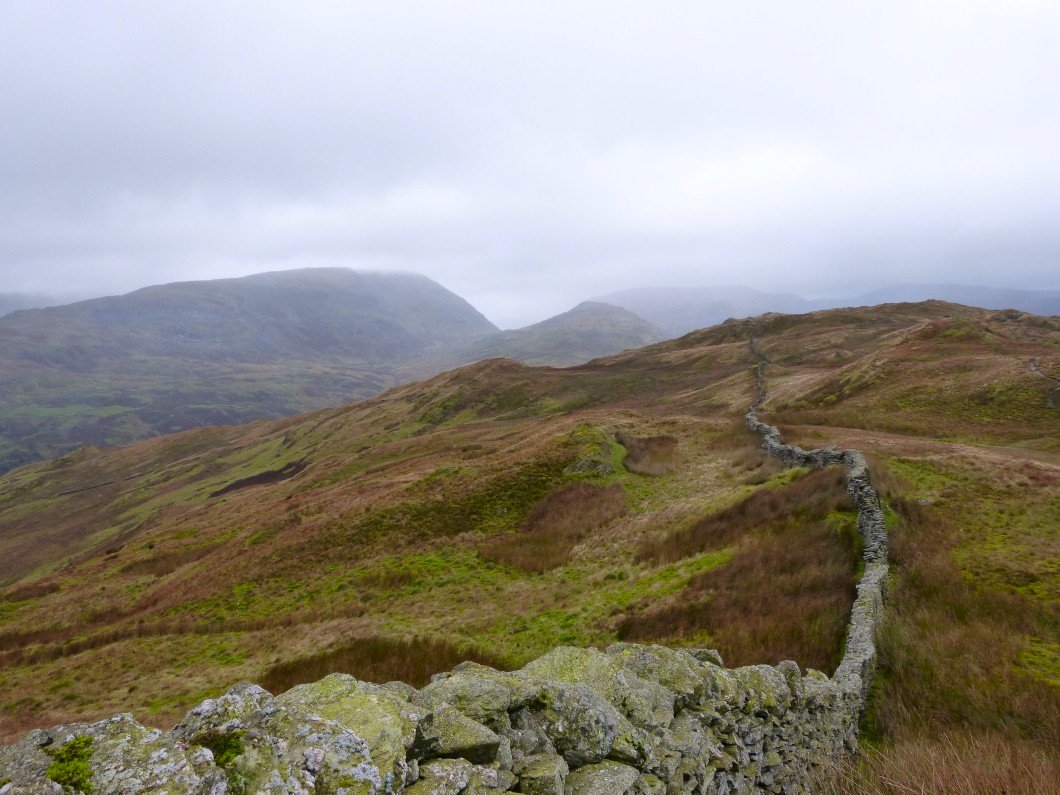 Red Screes on the left with Caudale Moor in the mist to the right..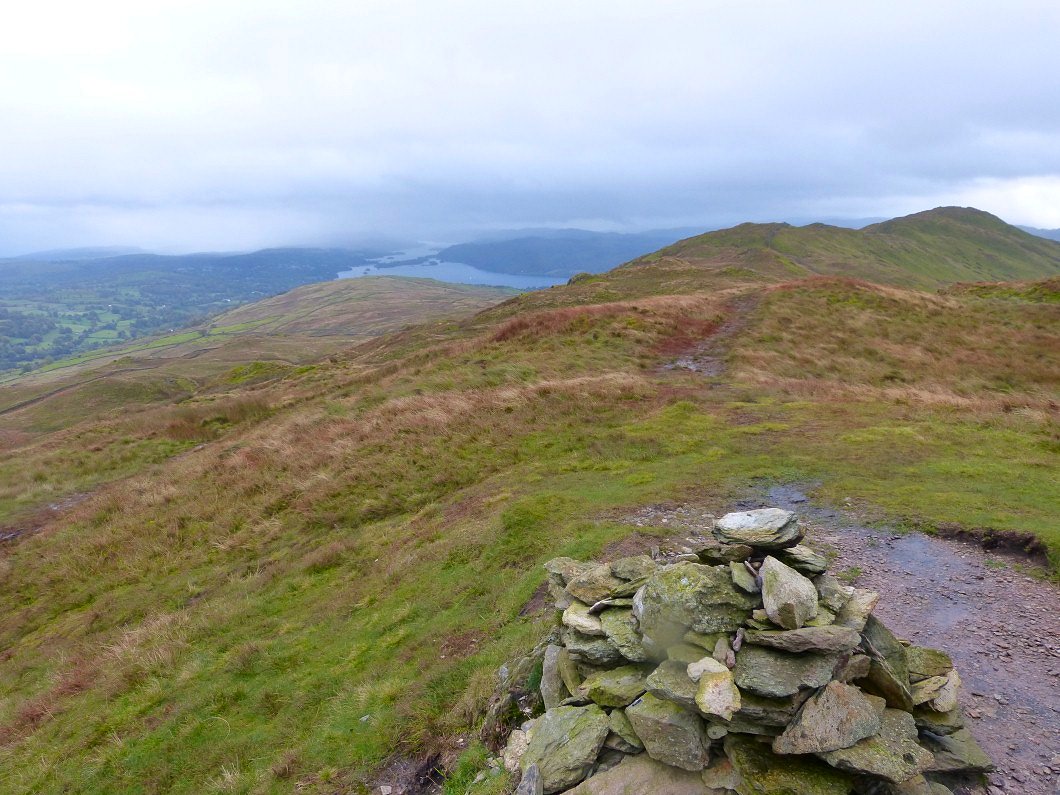 Looking back to Wansfell Pike.
Back to Nanny Lane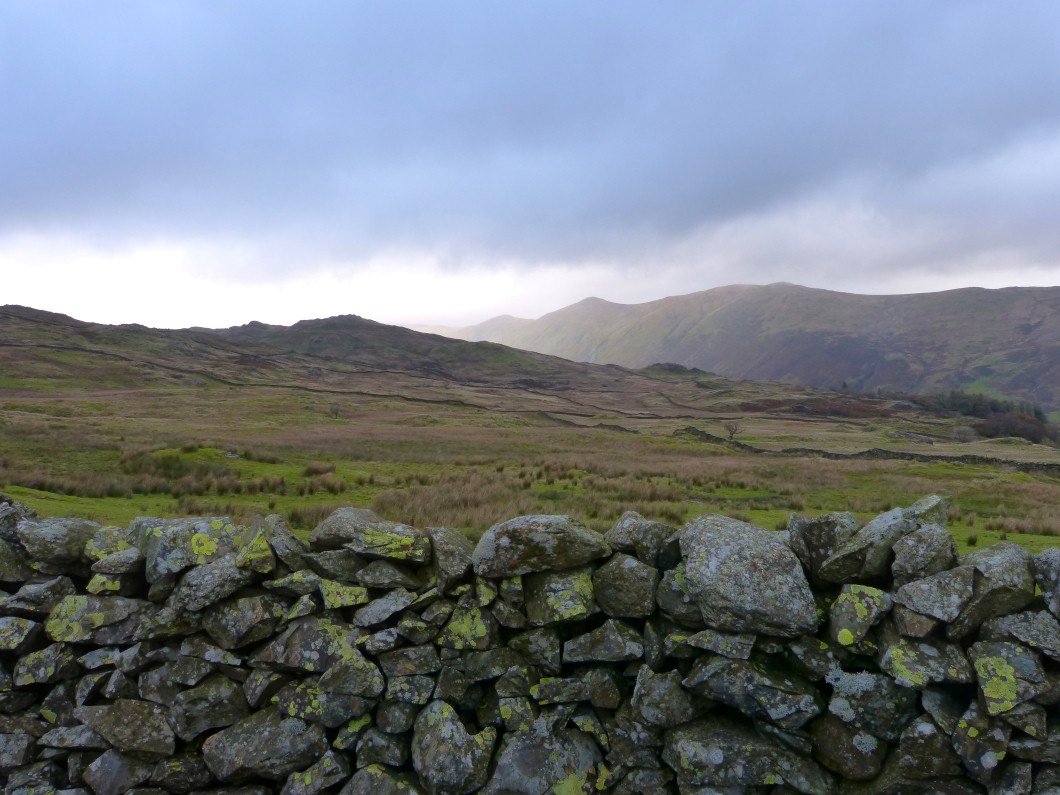 Strange diffused sunlight lit up the Ill Bell ridge.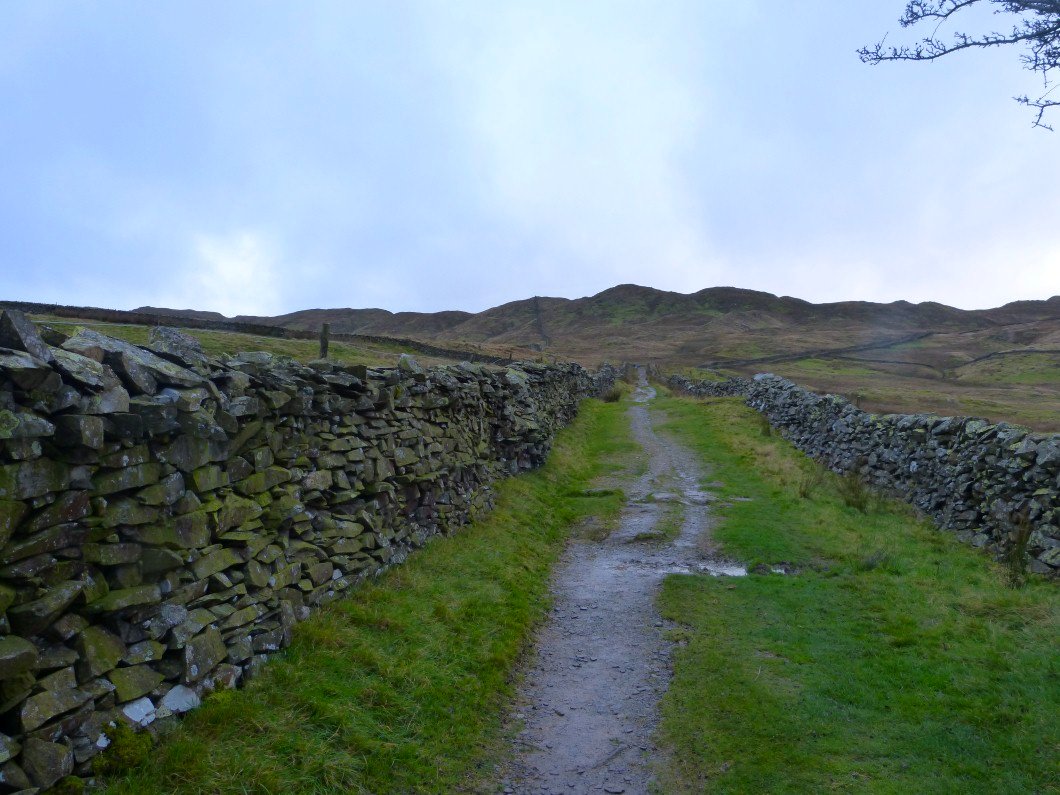 Last look back to Wansfell.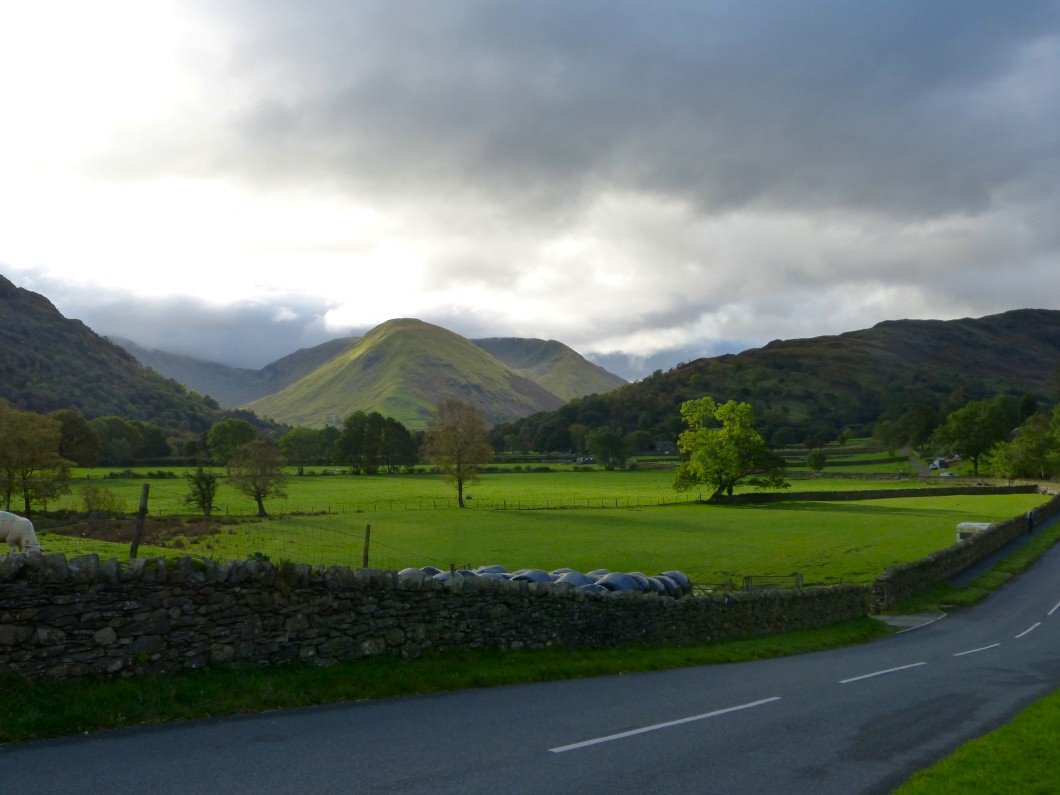 The forecast for Sunday was for low cloud with ten percent chance of clear tops and looking over to Harsop Dodd the forecast looks about right.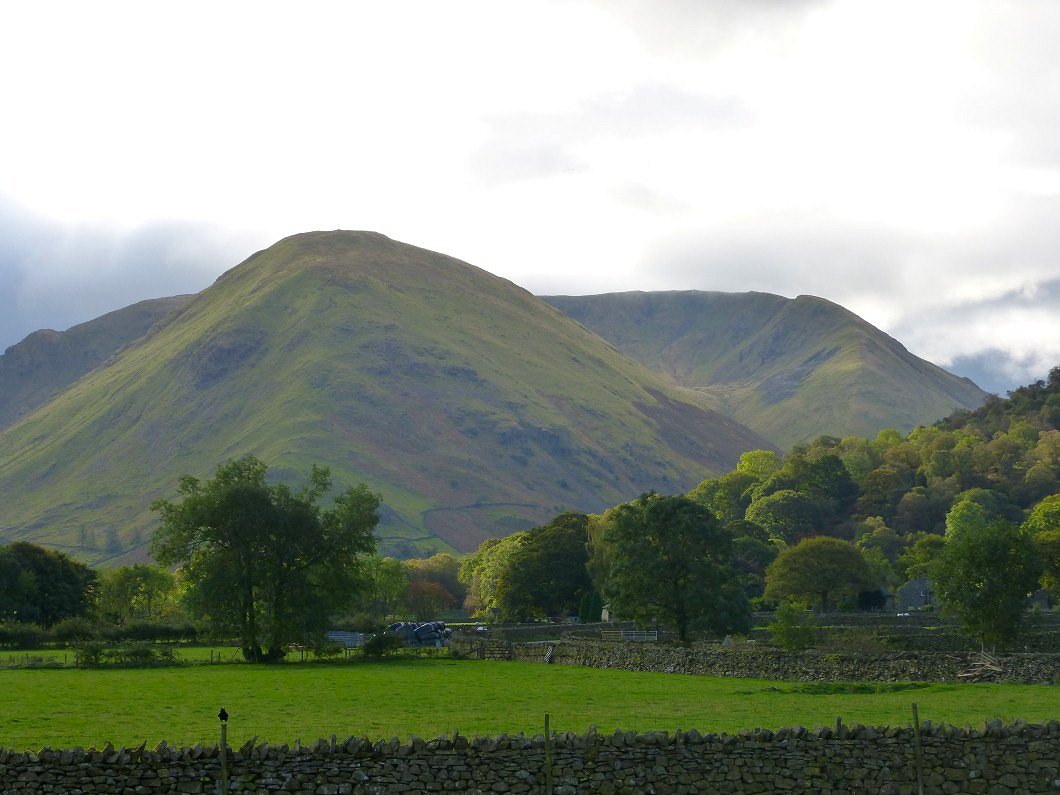 Although the cloud does seem to be quite high.
But wait, what's this ? Blue sky, been a few weeks since we've seen this..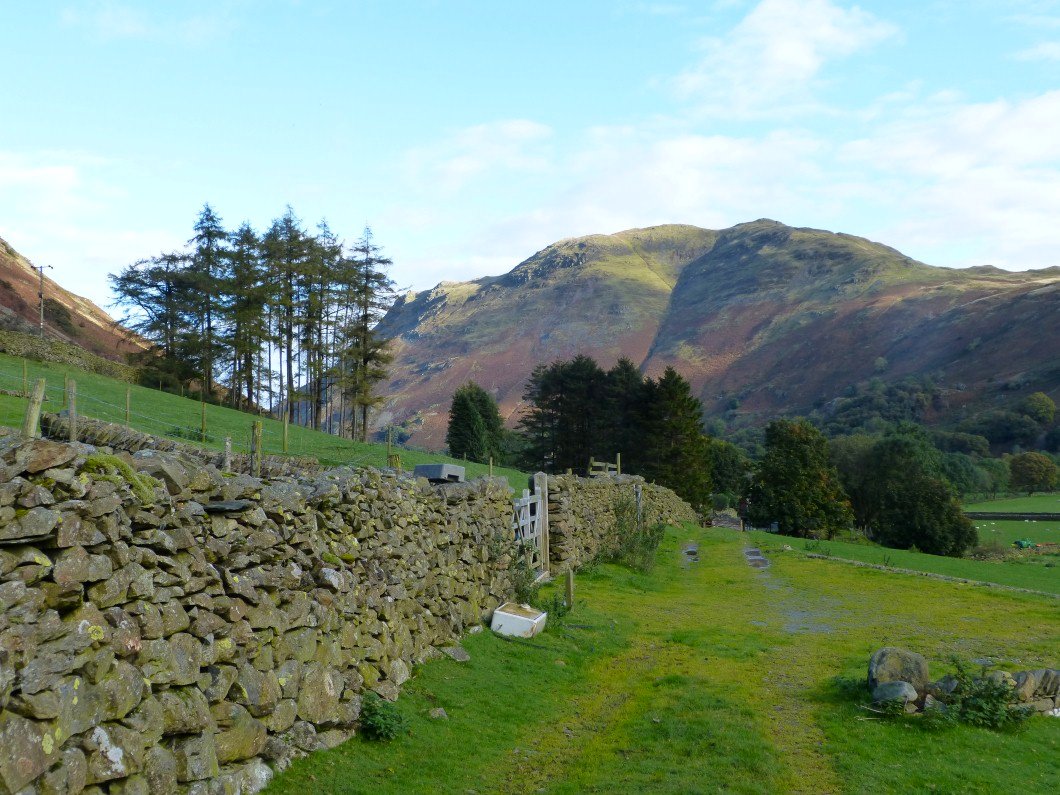 Well I suppose that's why it's called a weather forecast and thankfully today they got it a bit wrong. This is Place Fell from near Bridge End..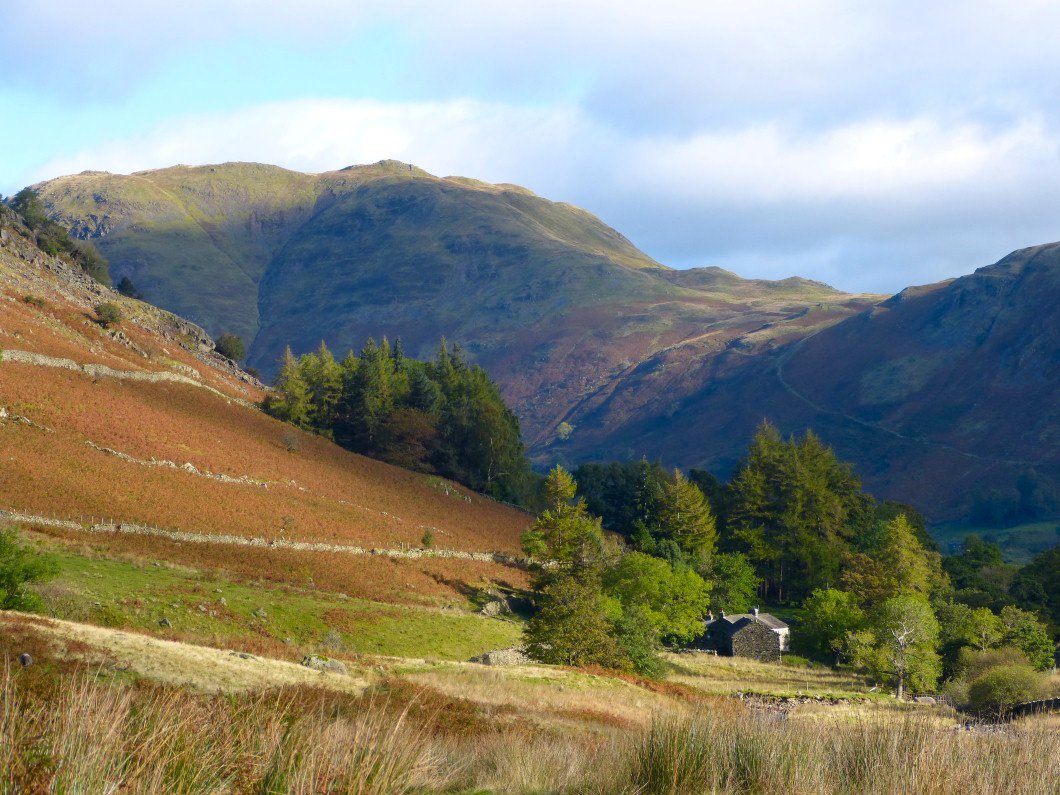 And looking to the same fell over the farm house at Wall End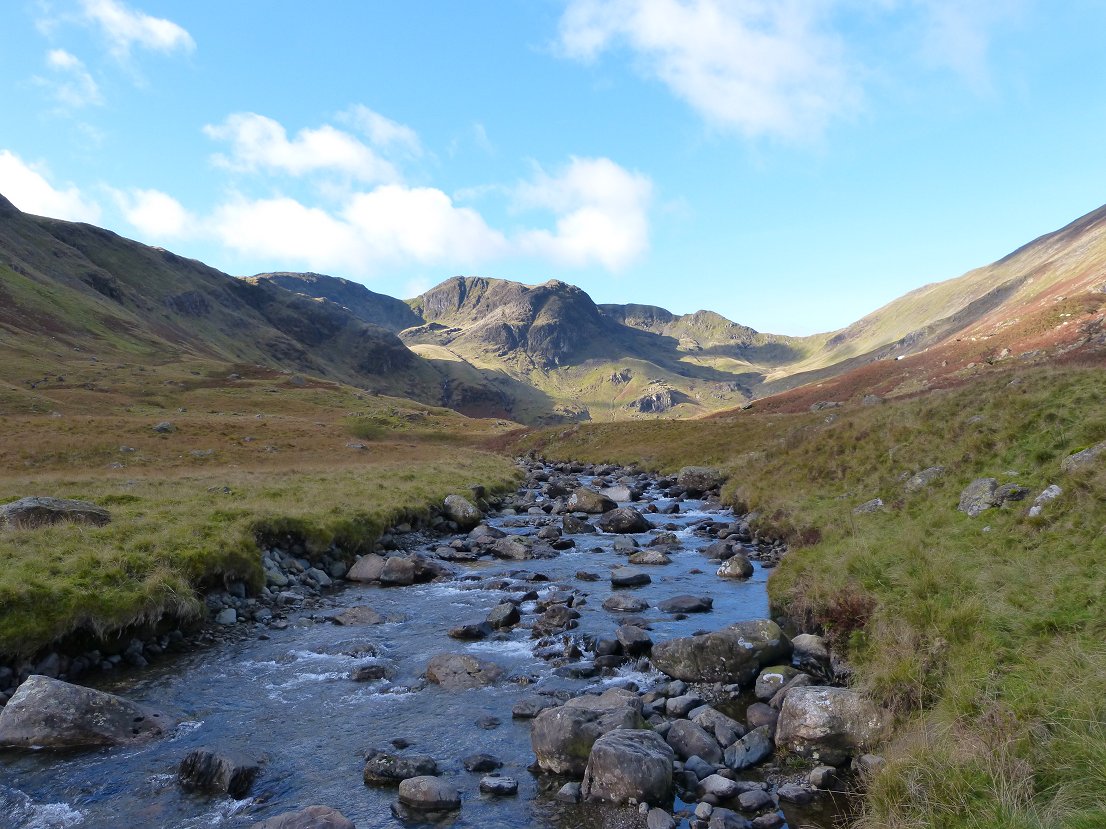 Soon the great bulk of Fairfield and Greenhow End come into sight.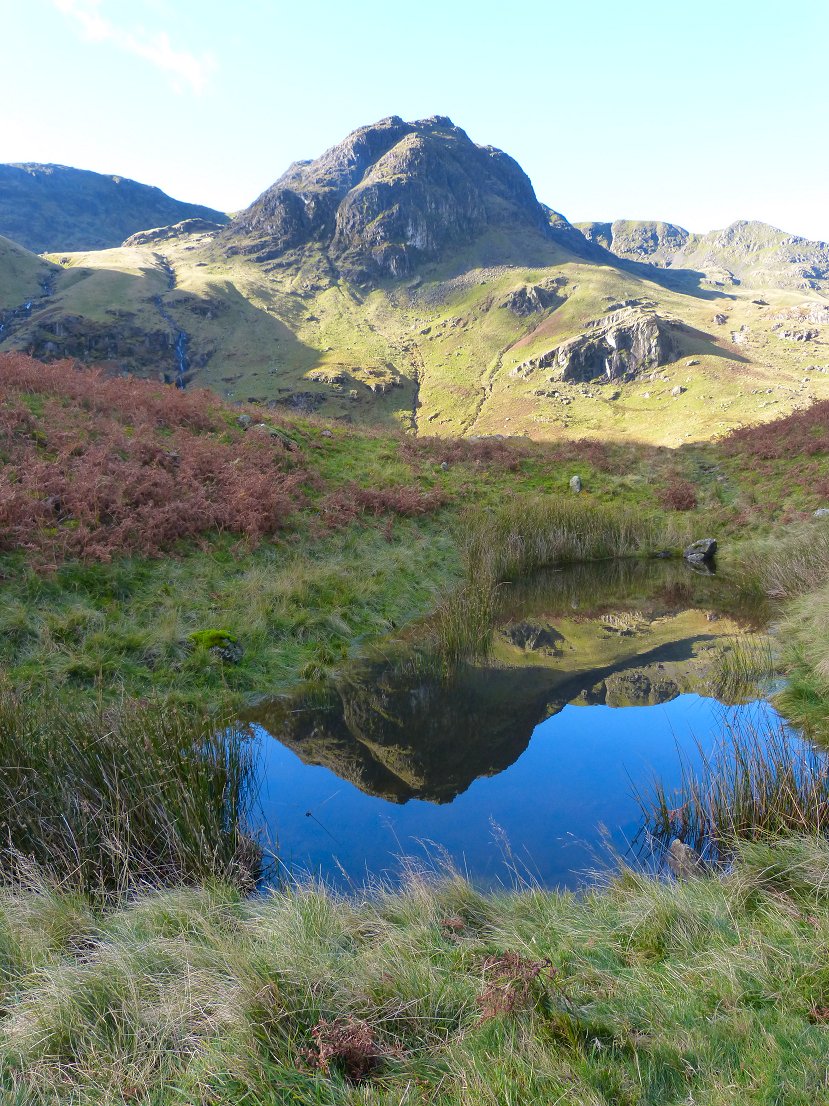 Greenhow End reflected in the lovely little pond.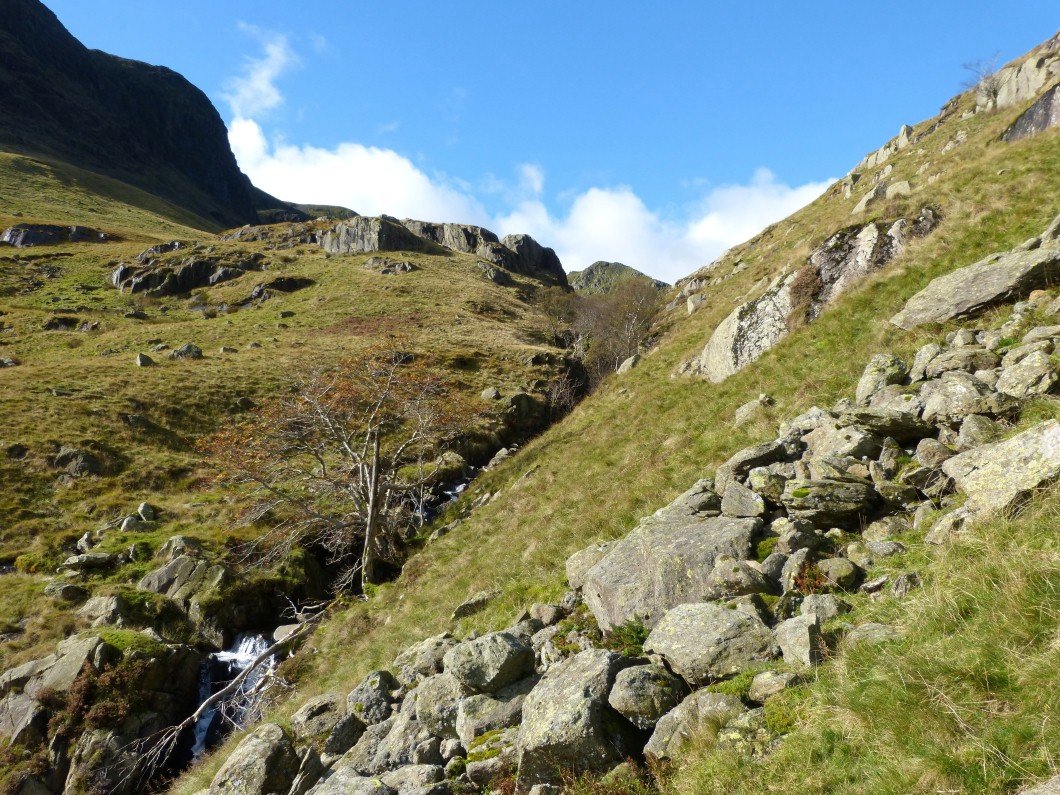 On the steep climb into Sleet Cove.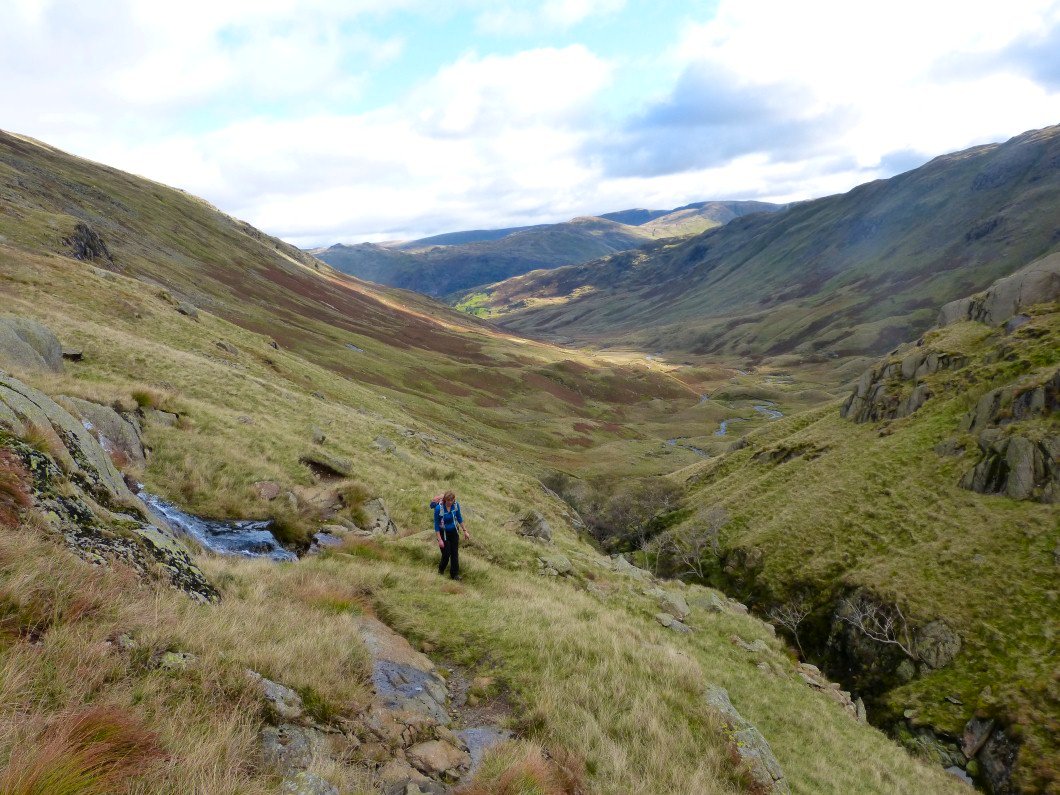 A look back down Deepdale.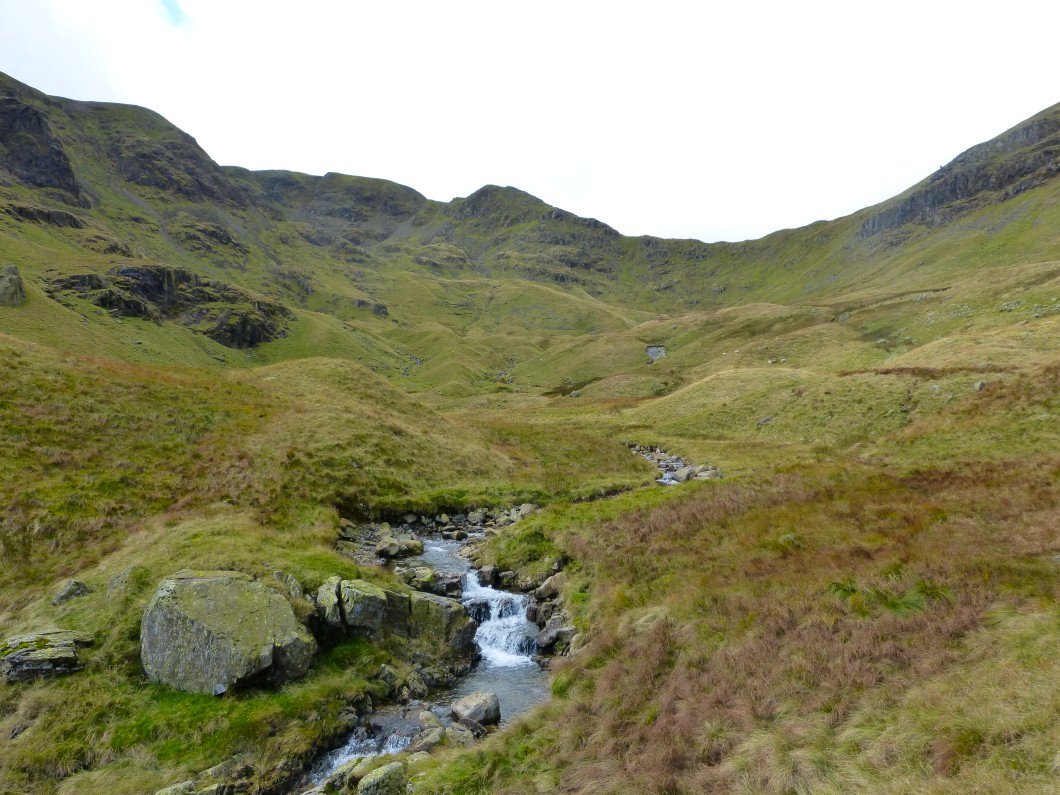 It's a steep climb into Sleet Cove and it's an even steeper climb to get out..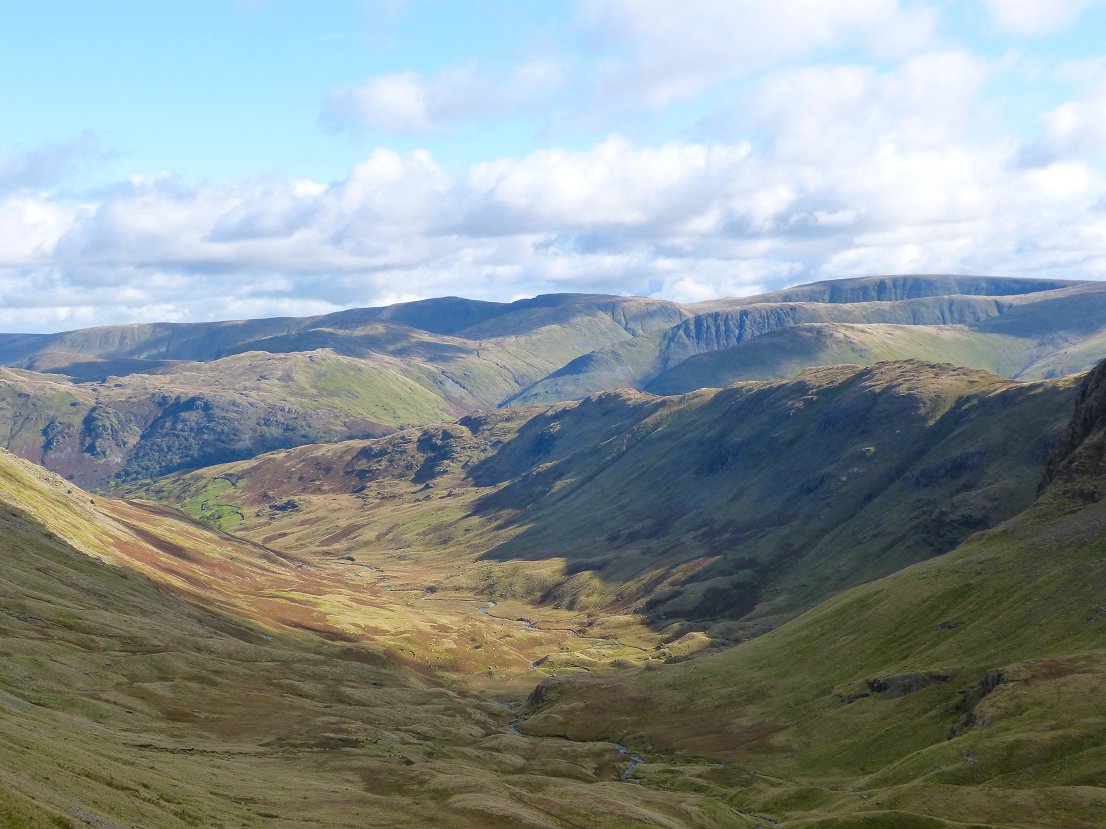 Lovely view back over to the far eastern fells from the climb though.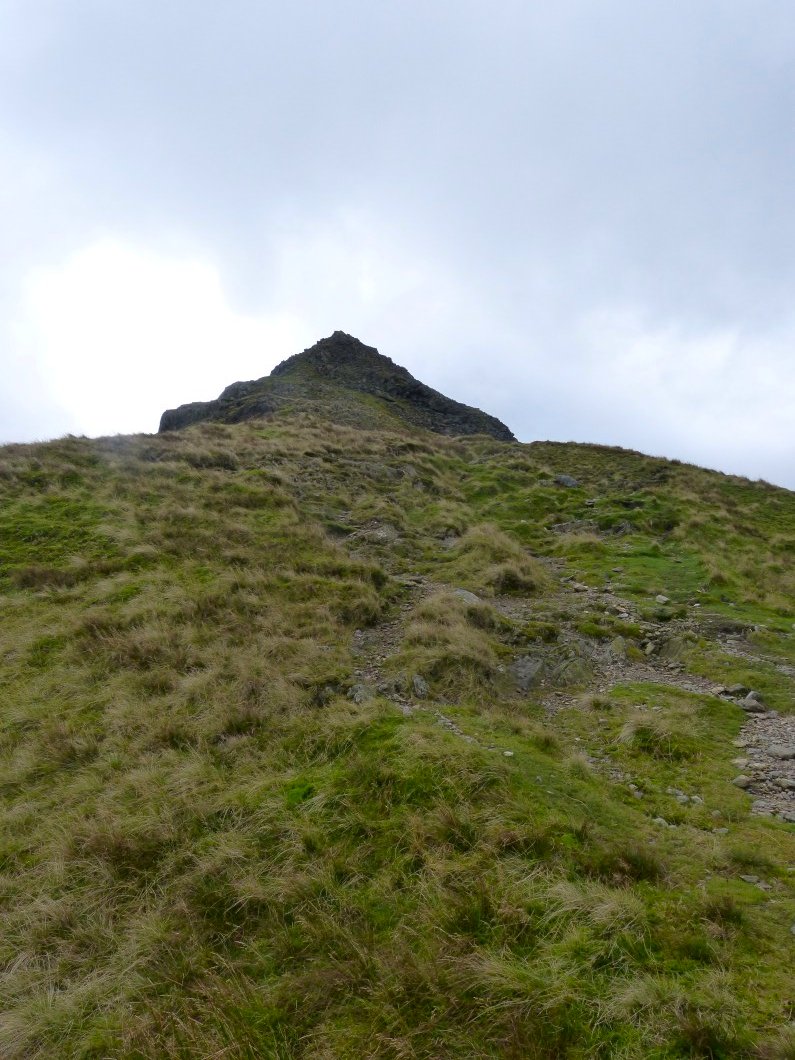 Eventually Deepdale Hause is reached and we could turn left and climb Cofa Pike.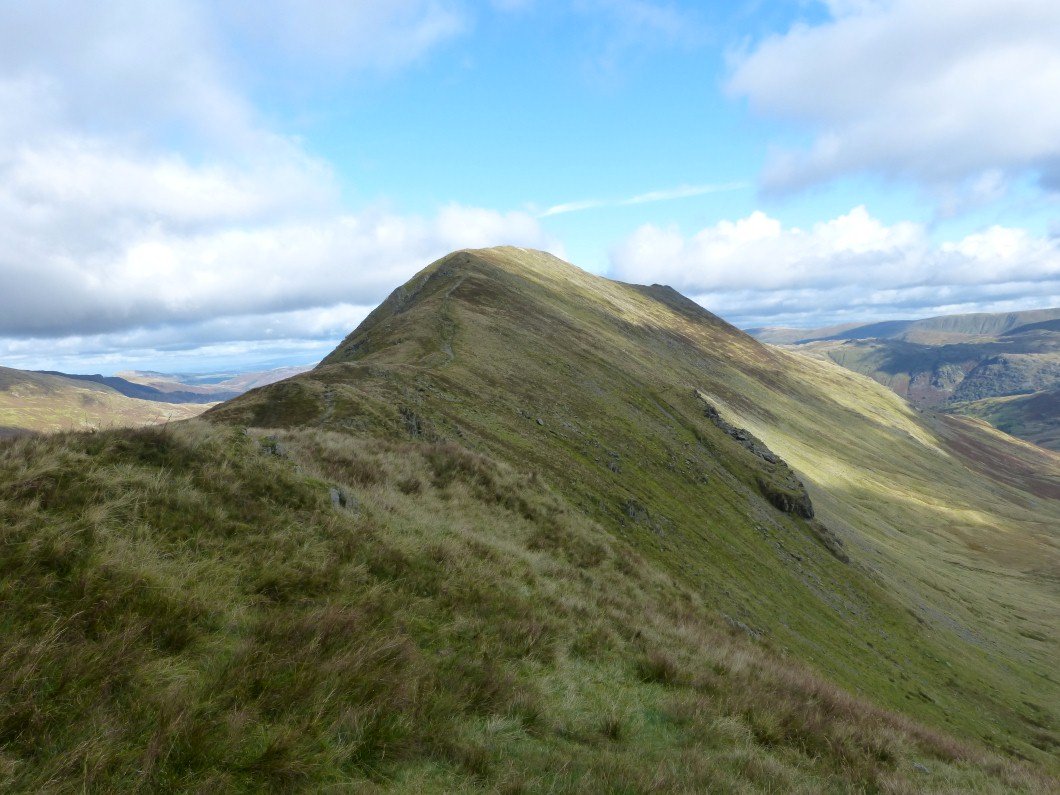 But today we turn right and head for St.Sunday Crag.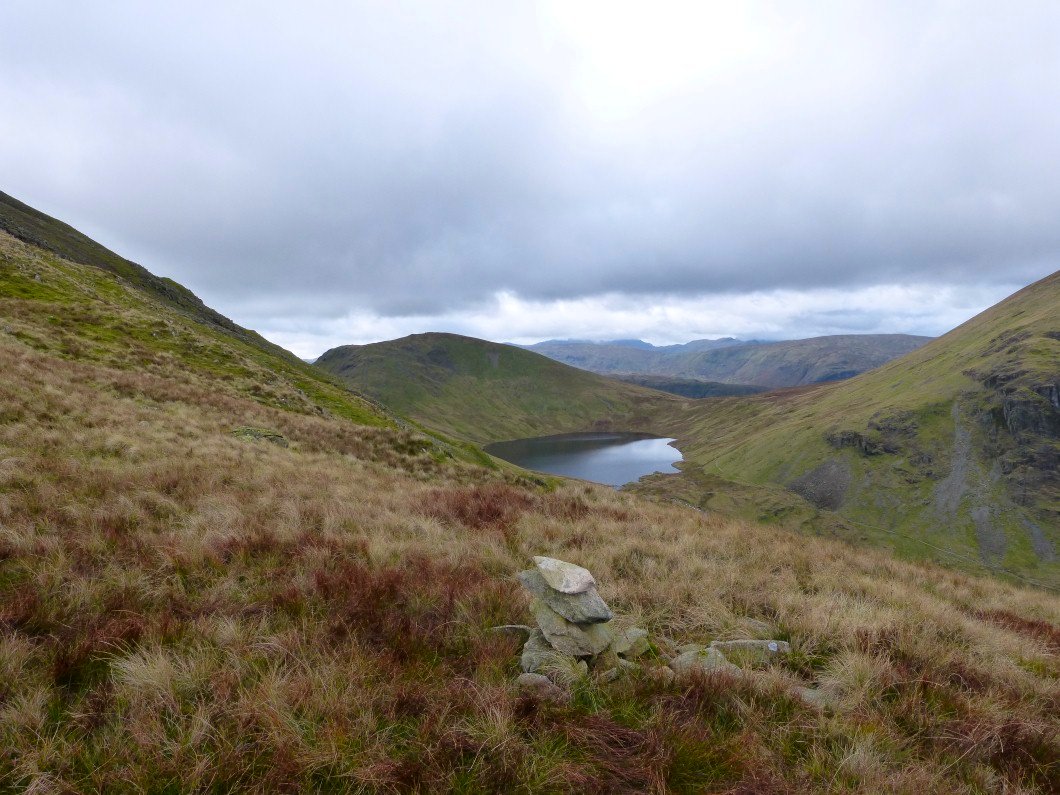 . Grisedale Tarn from Grisedale Hause.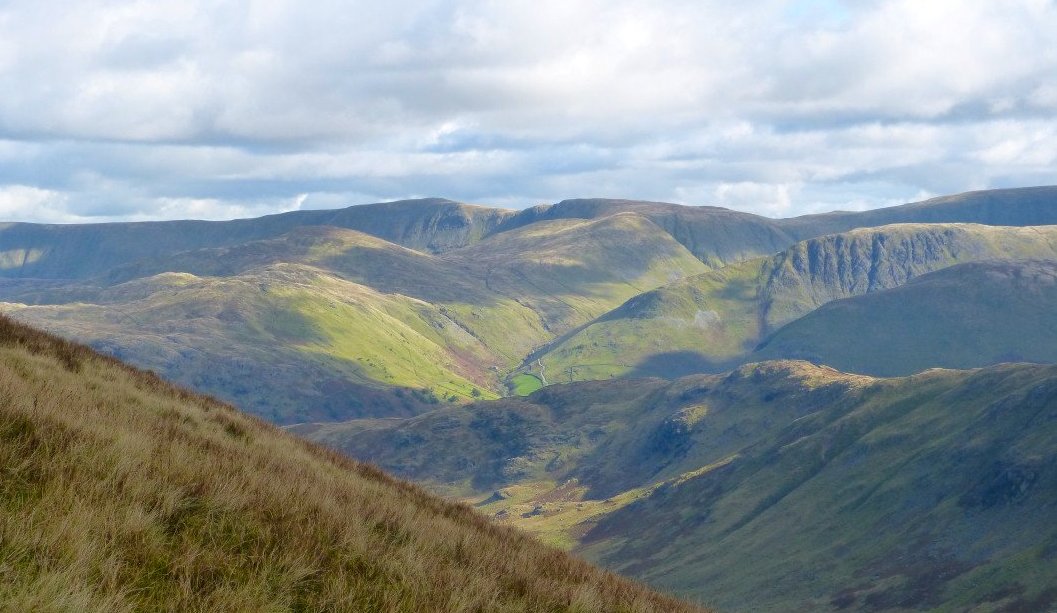 Looking over to the far eastern fells again. Mouseover for annotated version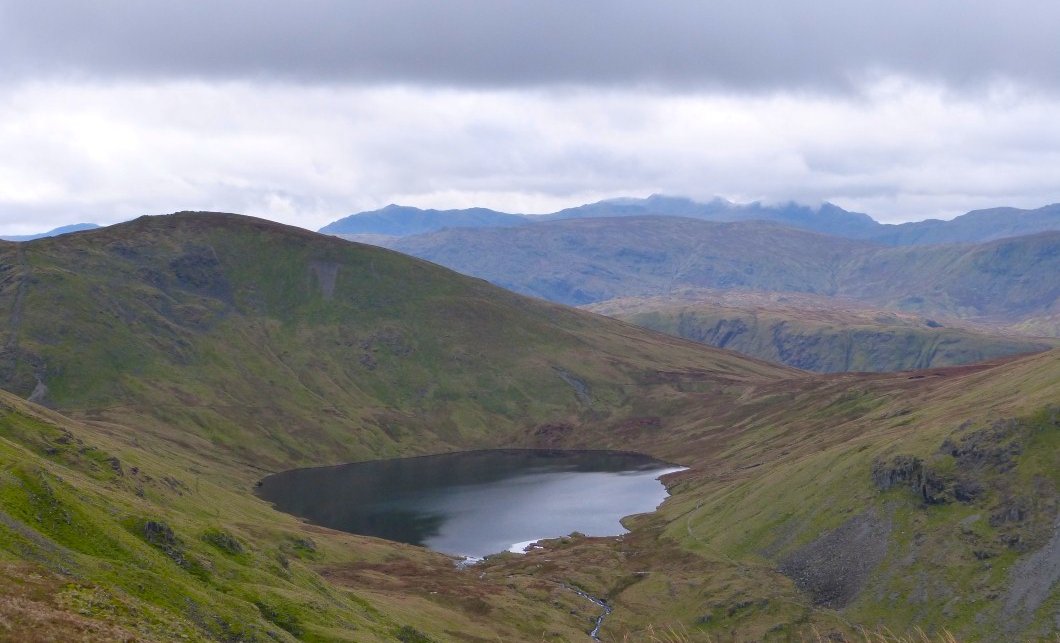 A more complete view of Grisedale Tarn with Seat Sandal behind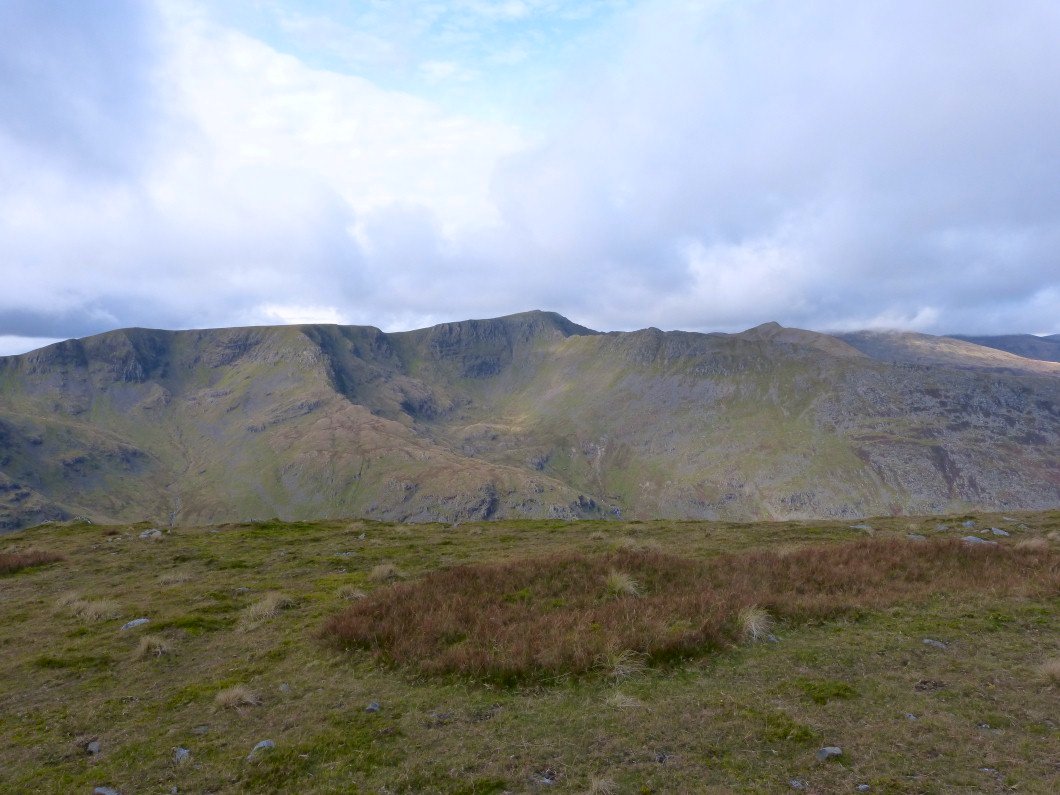 The Helvellyn group from the top of St. Sunday.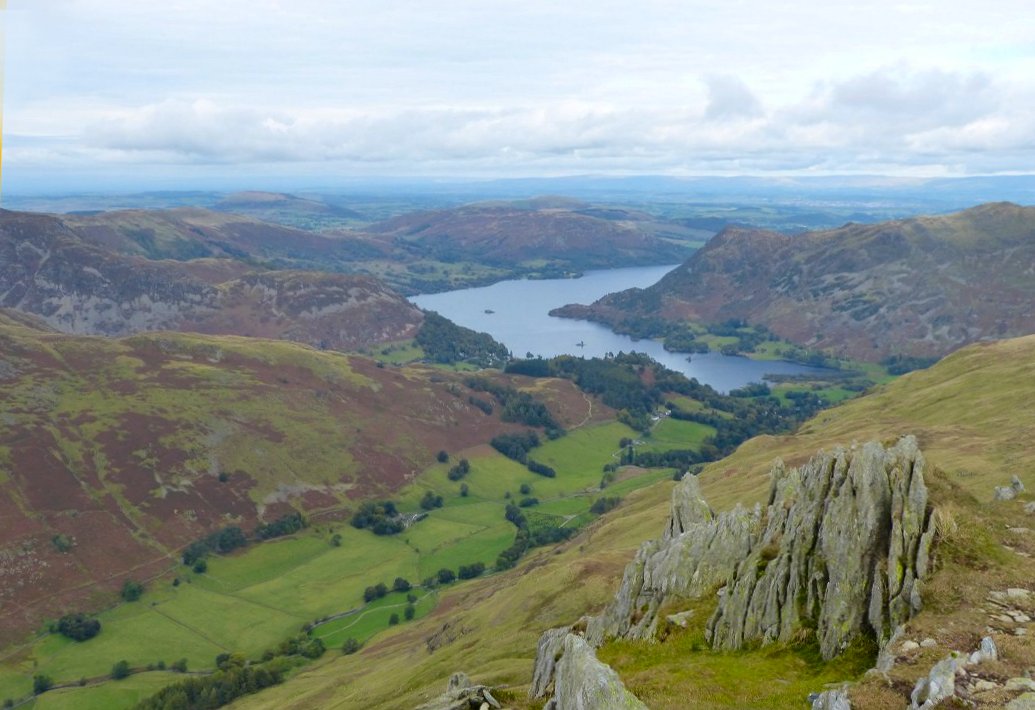 I always think these rocks make a good foreground for a photo of Ullswater.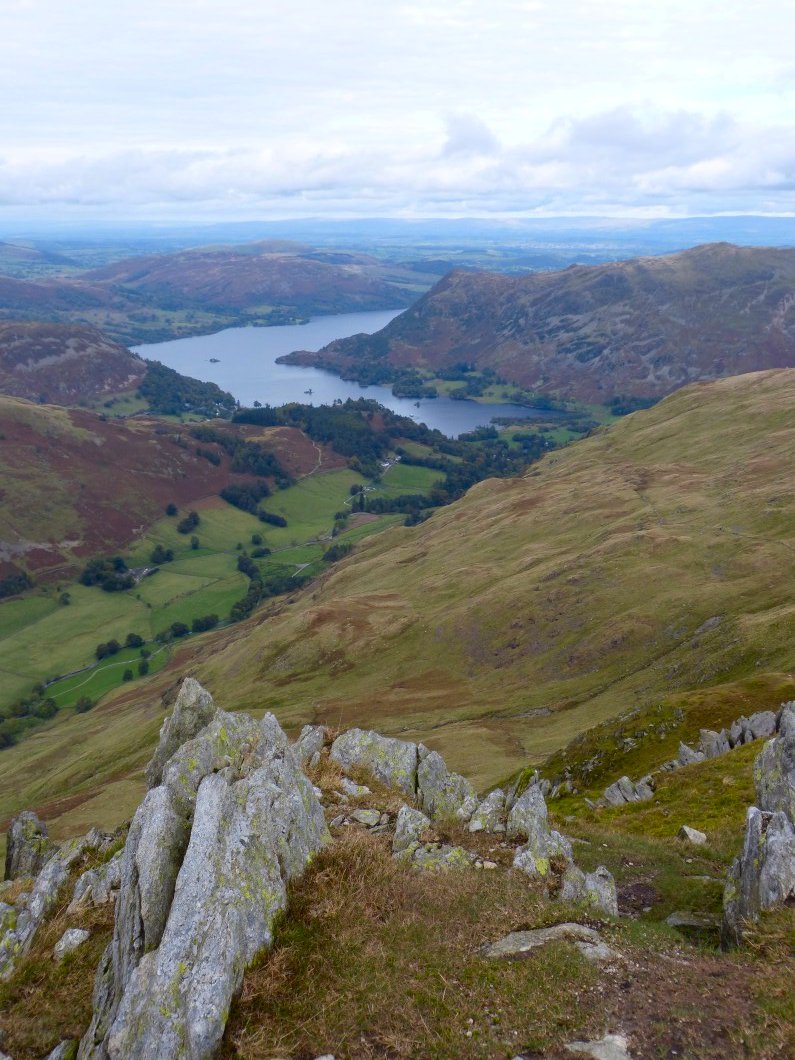 So good that I took another.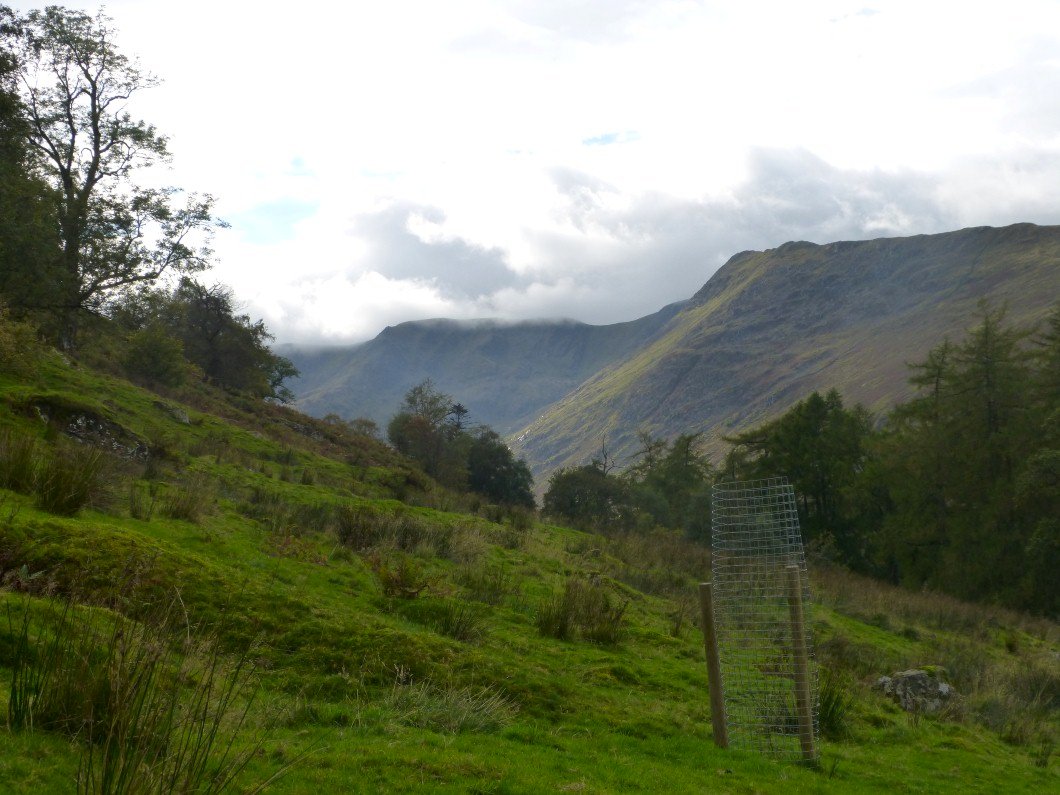 Back down now and the cloud is gathering around Helvellyn
A last look at Ullswater.