WWW.KARLSWALKS.CO.UK
PICTURES AND TRIP REPORTS FROM MY WALKS IN THE ENGLISH LAKE DISTRICT
---
A walk and wild camp around the Old Coach Rd
1st - 2nd July 2017
Route - Saturday - Keswick - Springs Wood - Castlerigg - Nest Brow - St. John's in the Vale - Old Coach Rd - Hazelhow End ( about 8 miles 2000ft ascent)
Route - Sunday - Hazelhow End - Groovebeck Fold - Randerside - Great Dodd - Calfhow Pike - Clough Head - White Pike - Old Coach Rd - High Row (about 8.5 miles 2000ft ascent)
It's been a while since we've been for a walk with April and Beefy so we cobbled together a plan which involved meeting them in Keswick where they were picking up their new tent from George Fisher Having a walk to somewhere where we could meet Sue and Helen the following morning then having a circular walk back to Sue's car for a lift home. After looking at the map I came up with a plan which ticked all the boxes and had the bonus of revisiting a nice camping spot that I last used in 2009.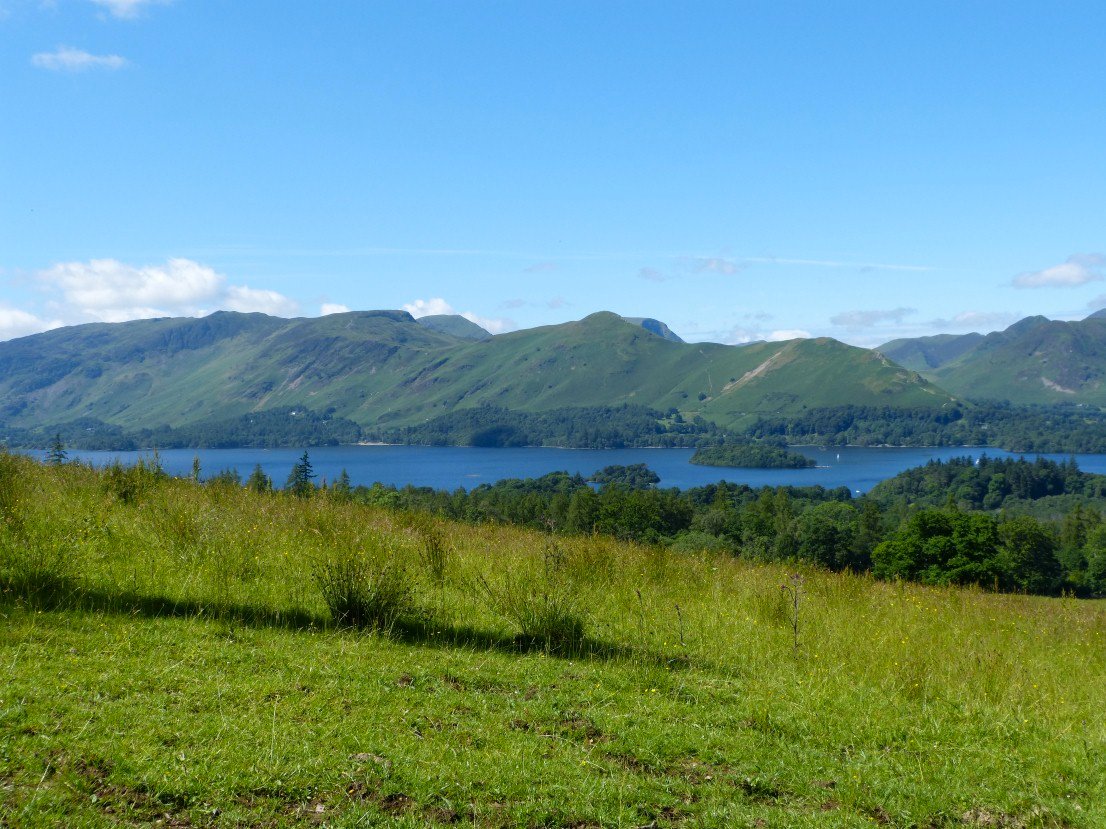 We were well pleased with the better than expected weather as we made our way out of Keswick and up through Springs Wood.
.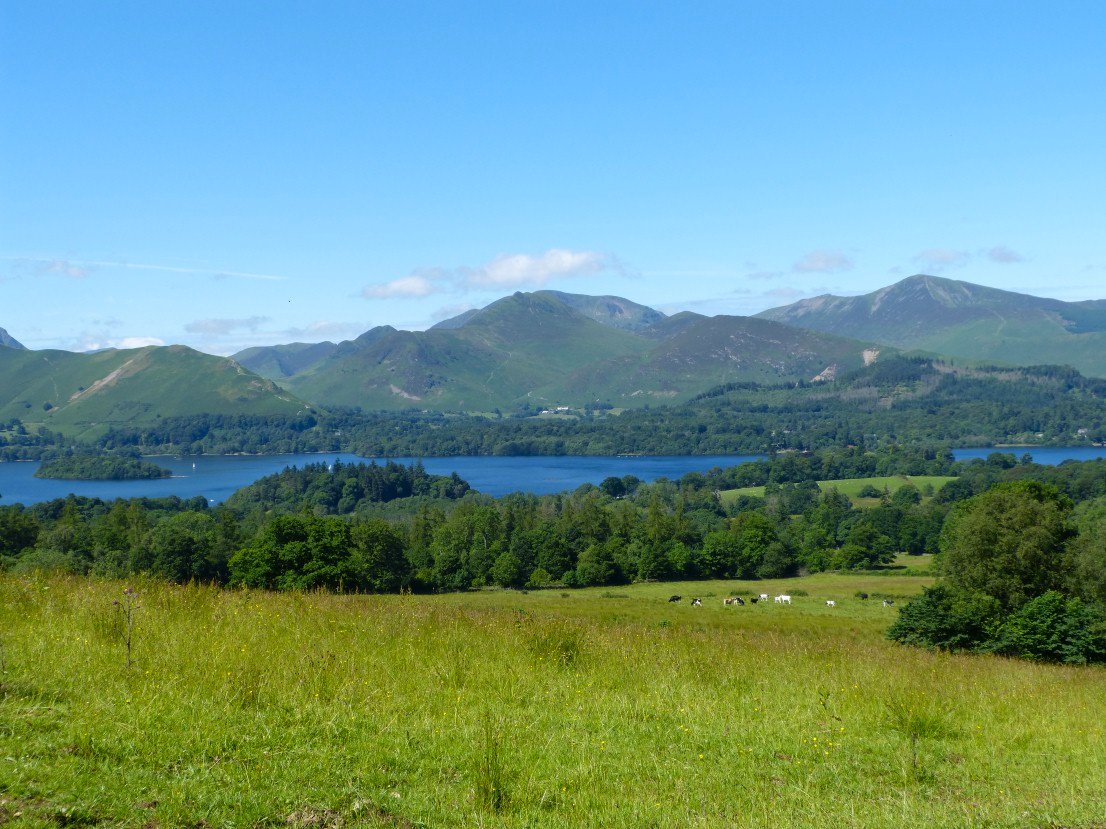 Lovely view over to the North Western fells.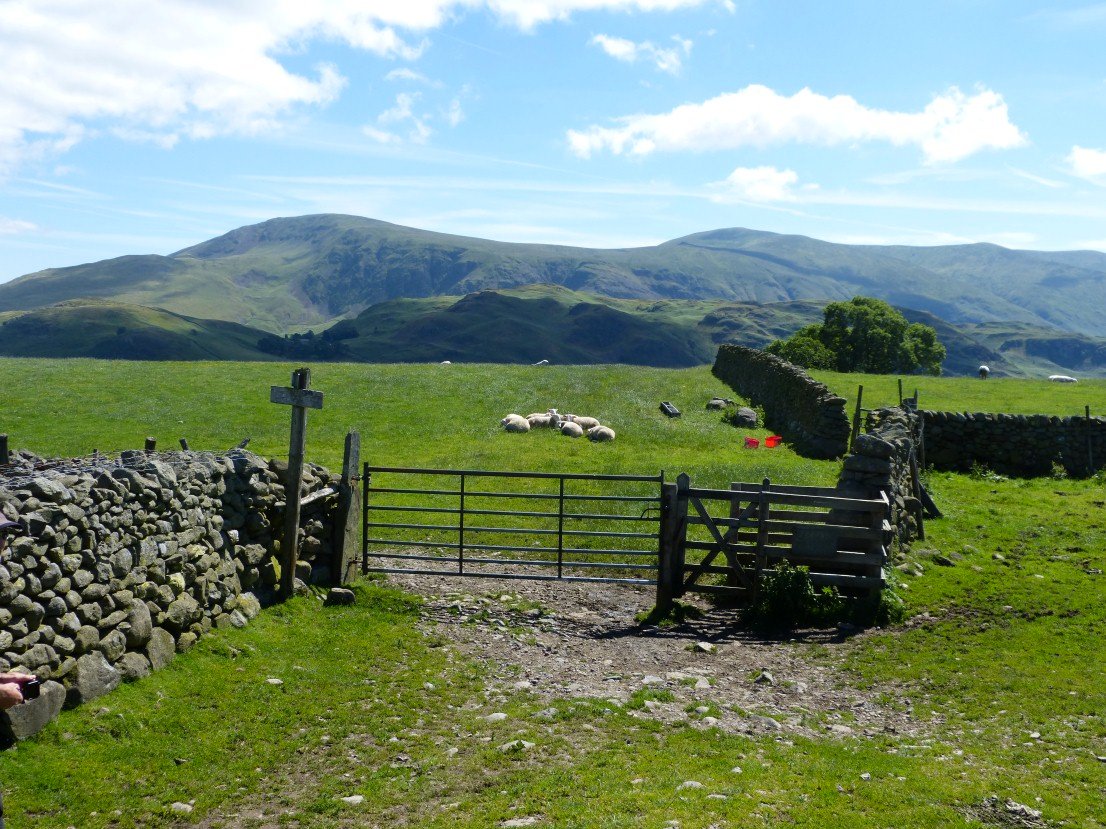 Heading up past Castlerigg and a couple of tomorrows fells appear. Clough Head directly ahead with Great Dodd to the right.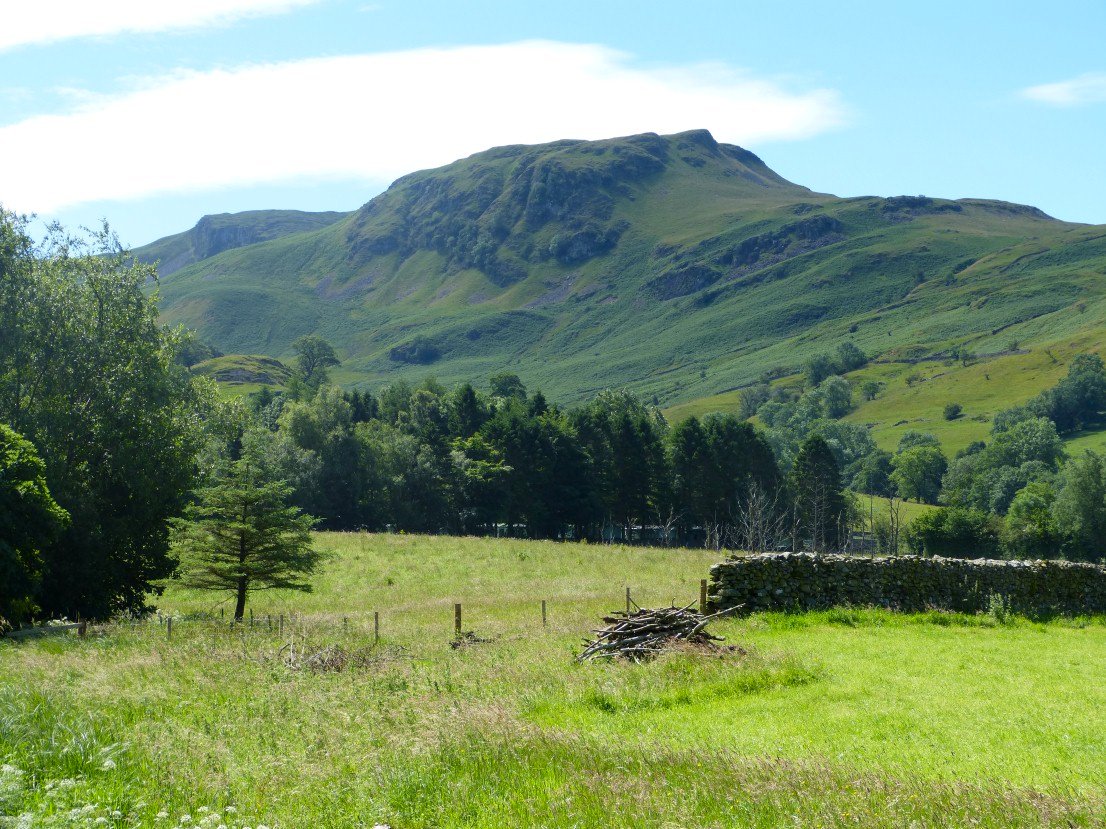 Looking back to Castlerigg Fell as we cross the valley.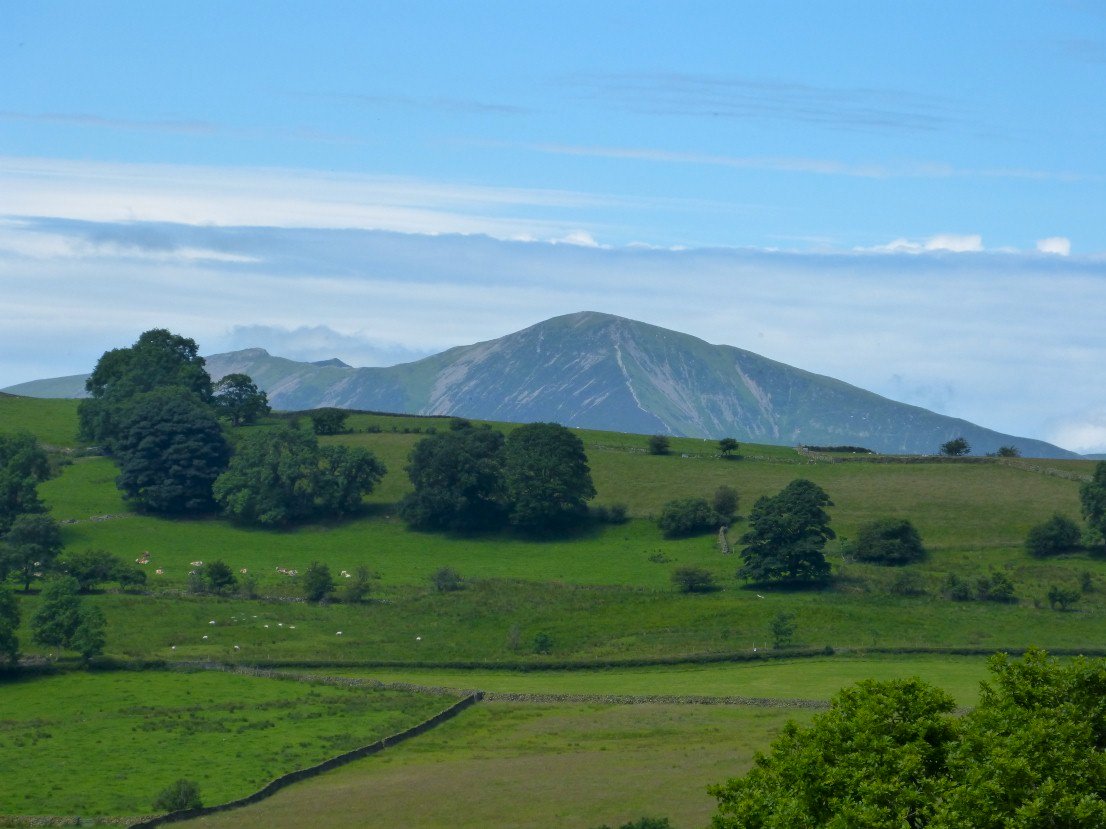 Grisedale Pike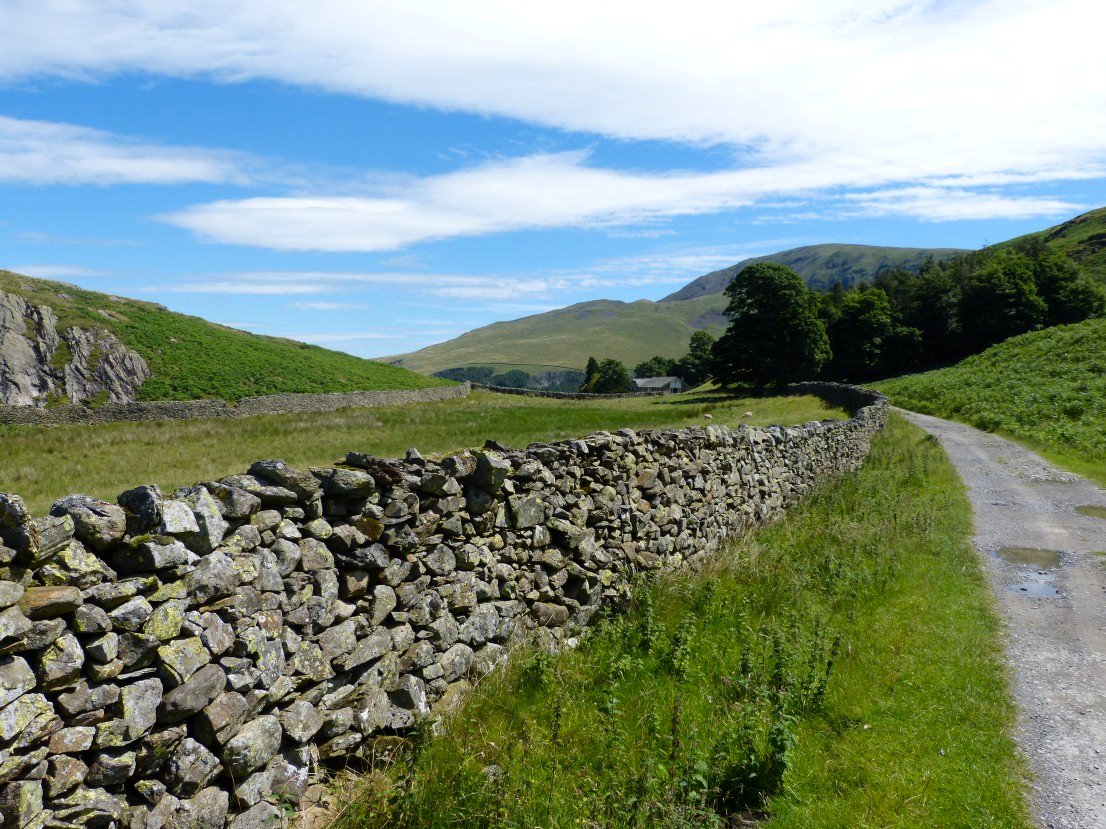 Approaching the youth centre and St. John's in the Vale church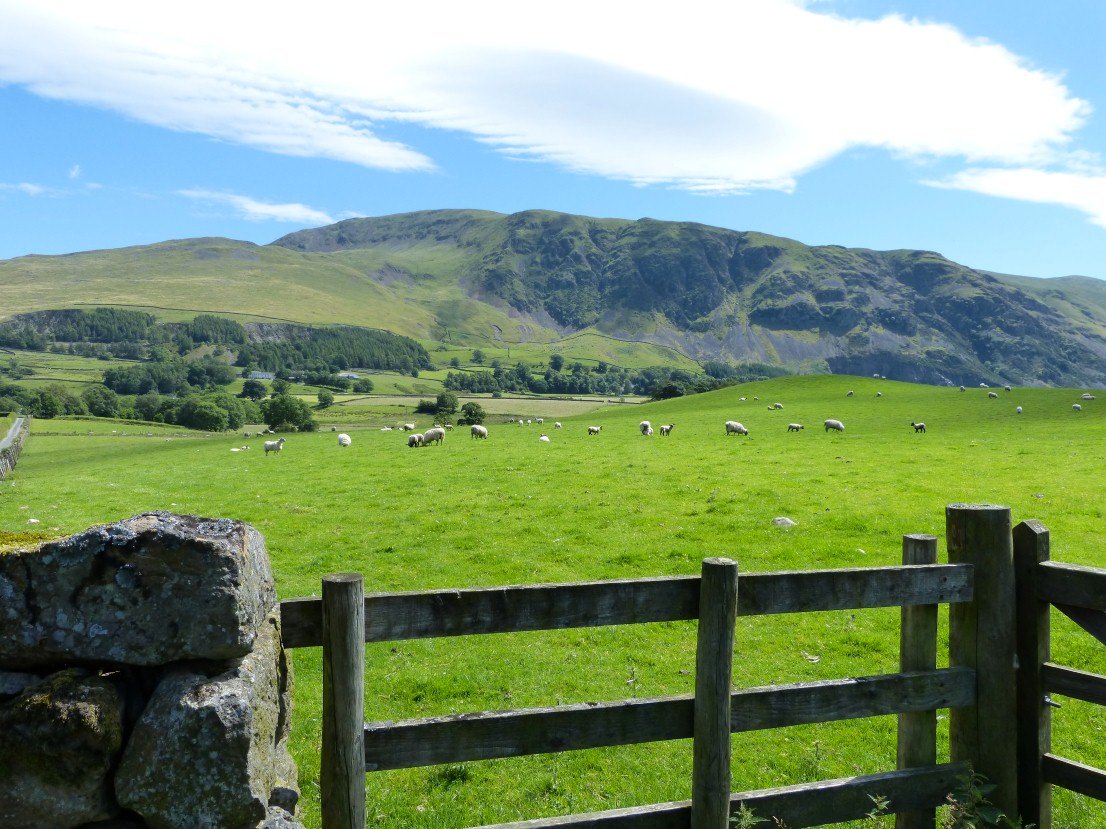 A closer view of Clough Head. I spent a few minutes trying to pick out the line James and I took to the top earlier this year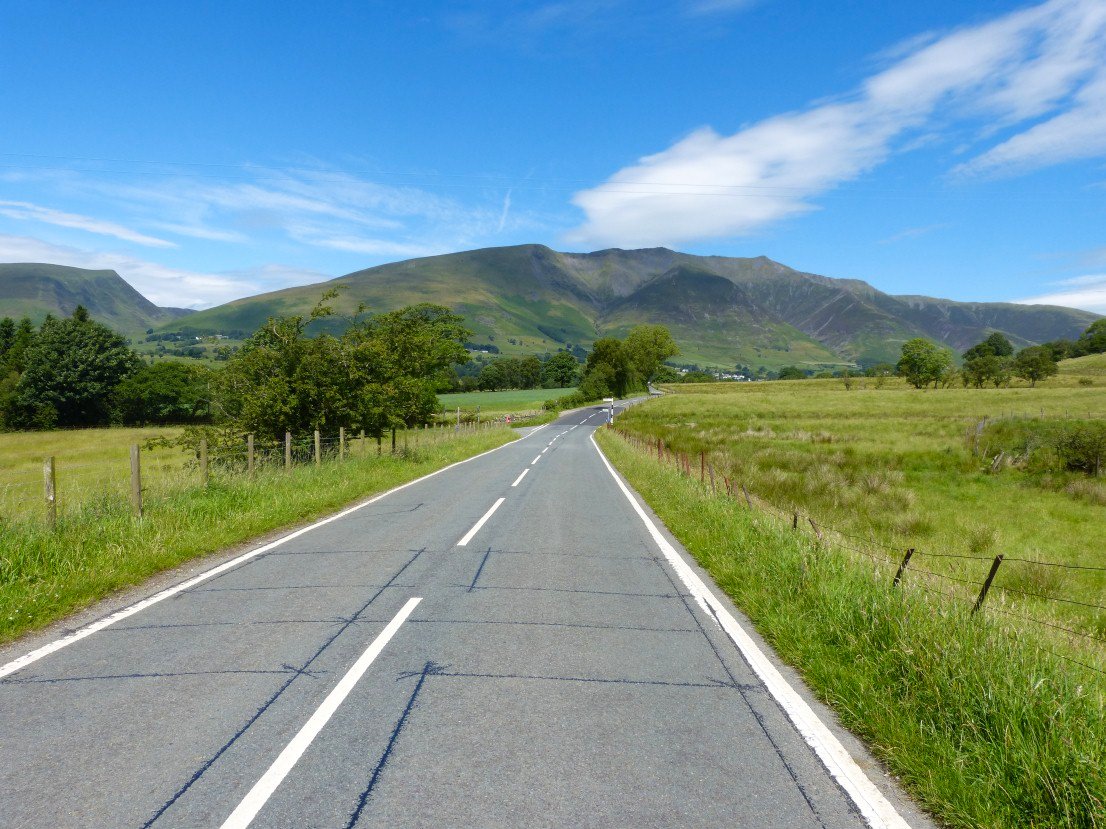 Risking life and limb for this nice view of Blencathra.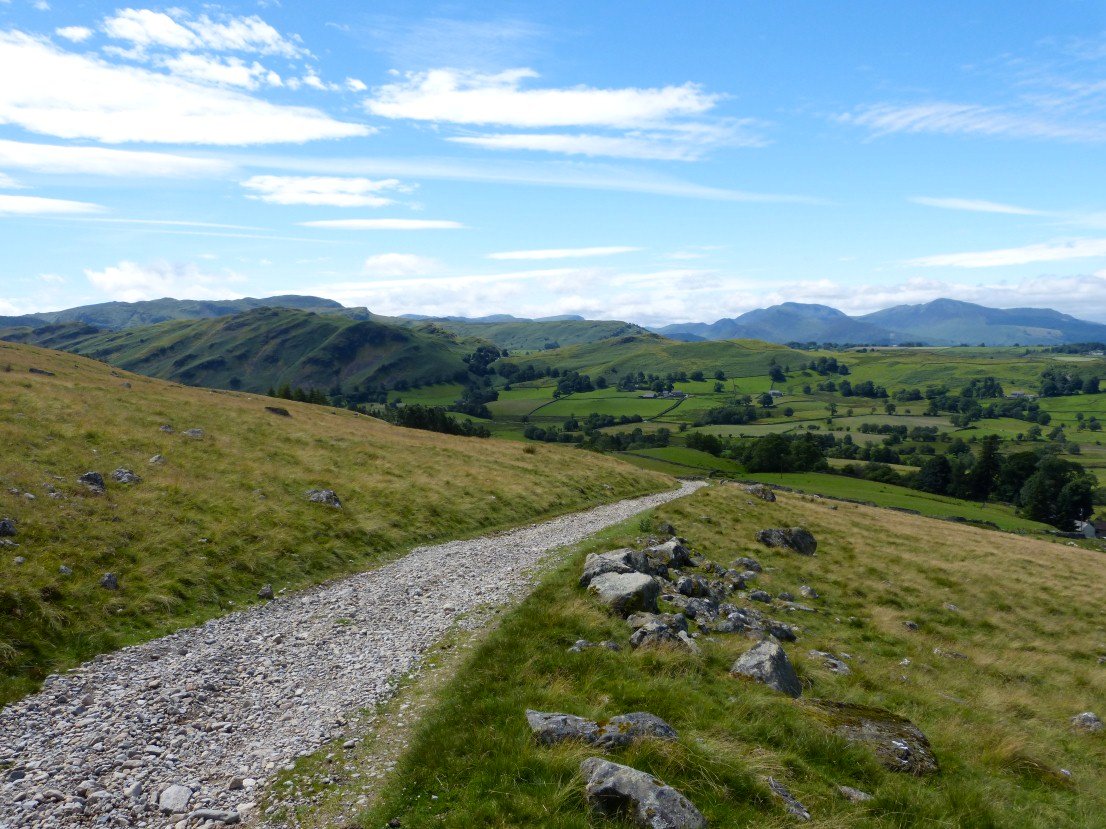 Climbing the Old Coach Rd.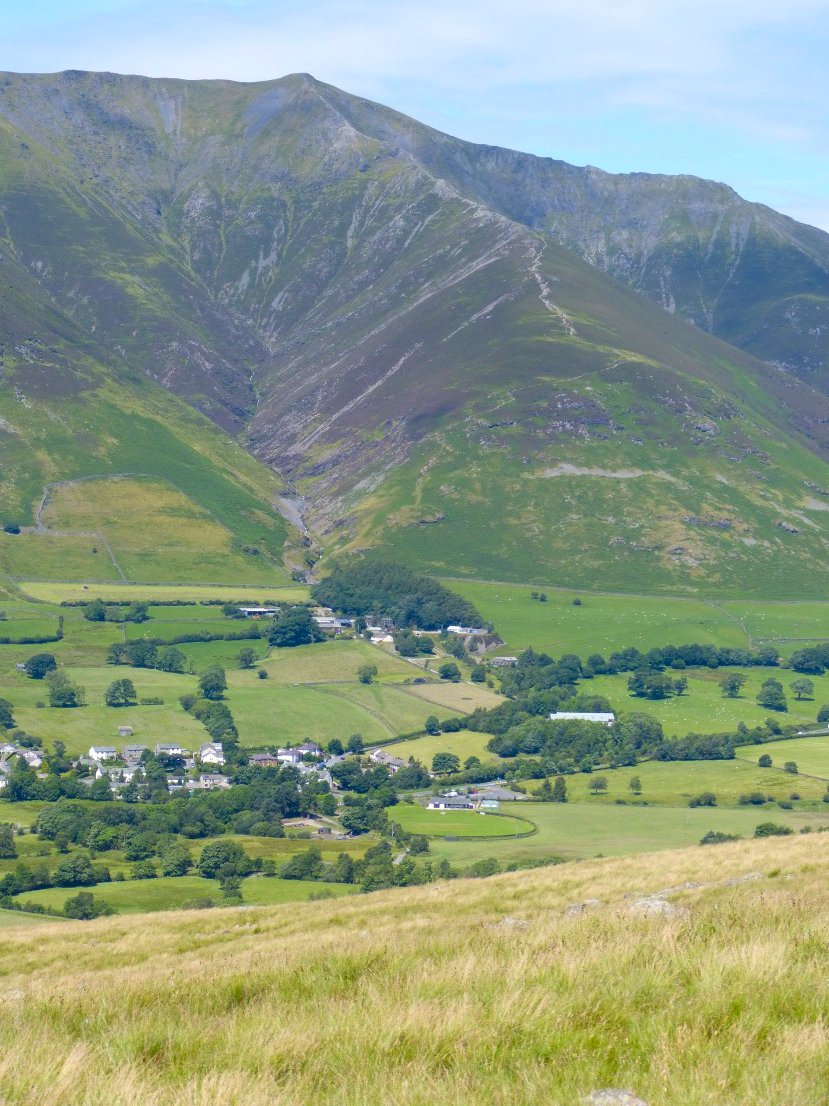 Hall's Fell Ridge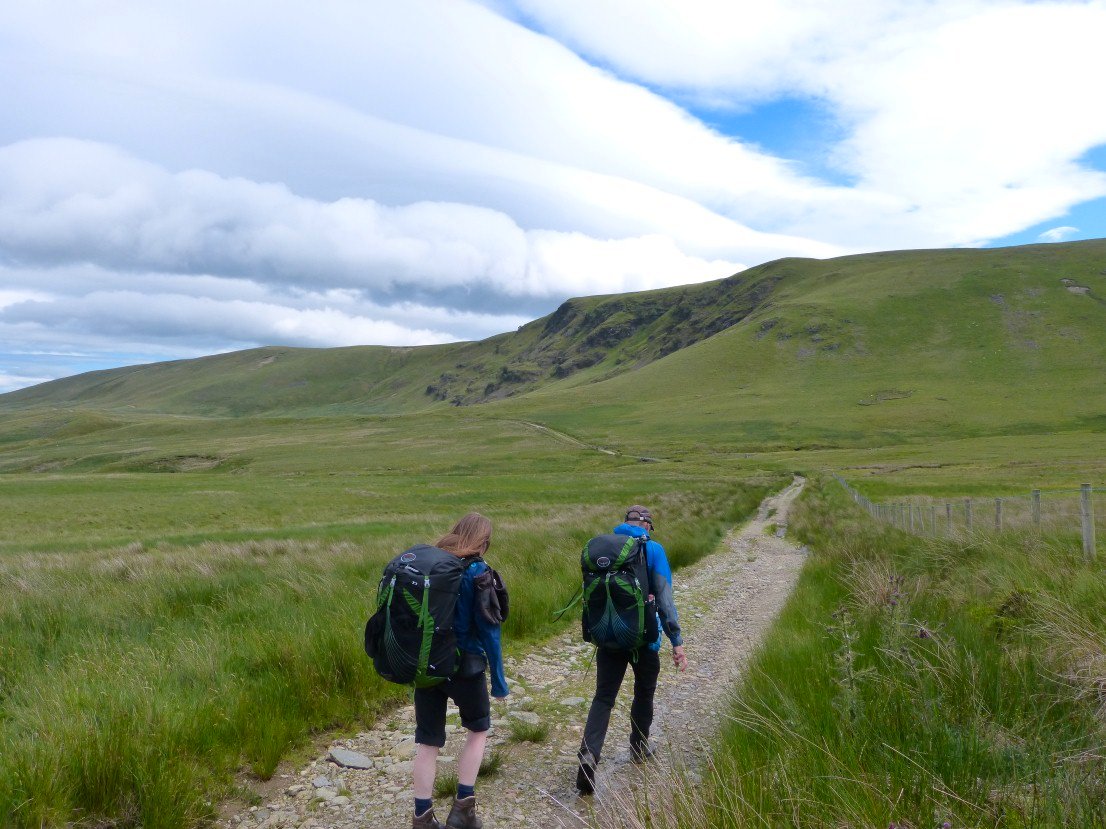 The Old Coach Rd winds it's way up and down across Threlkeld Common but progress is quick on the good surface.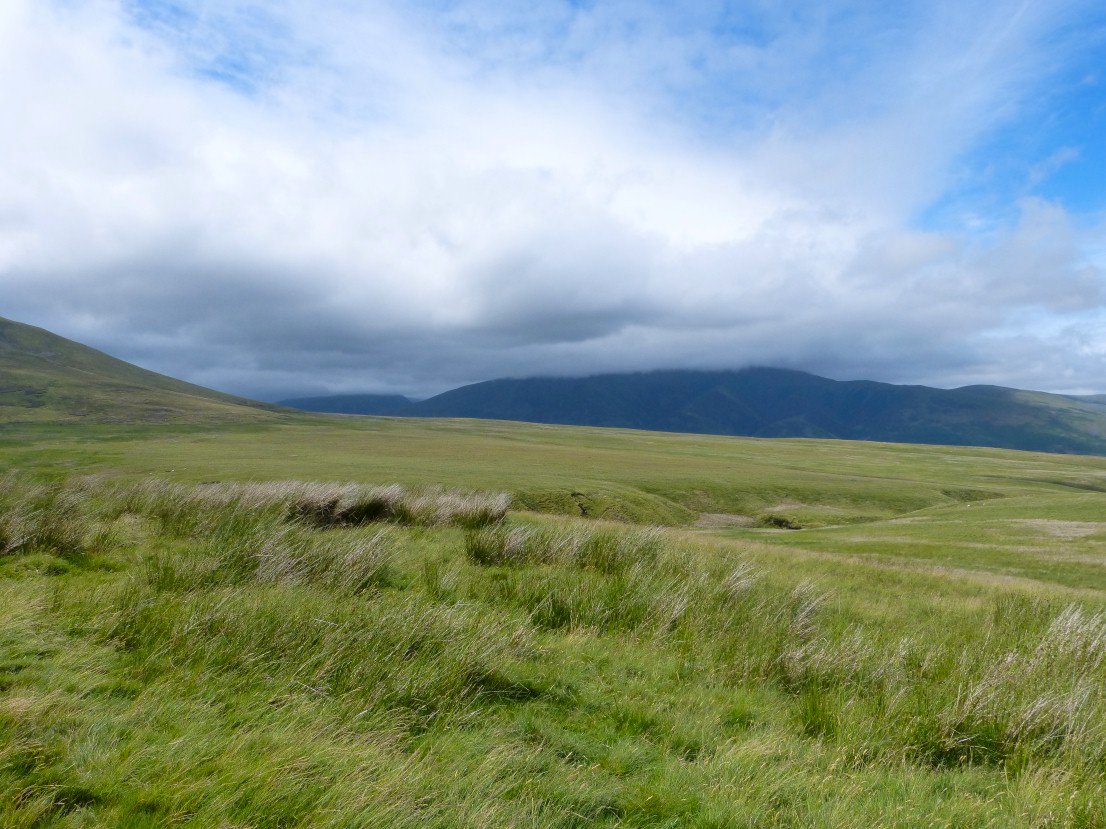 We got a move on because the weather was closing in from the west. Blencathra has disappeared into the cloud..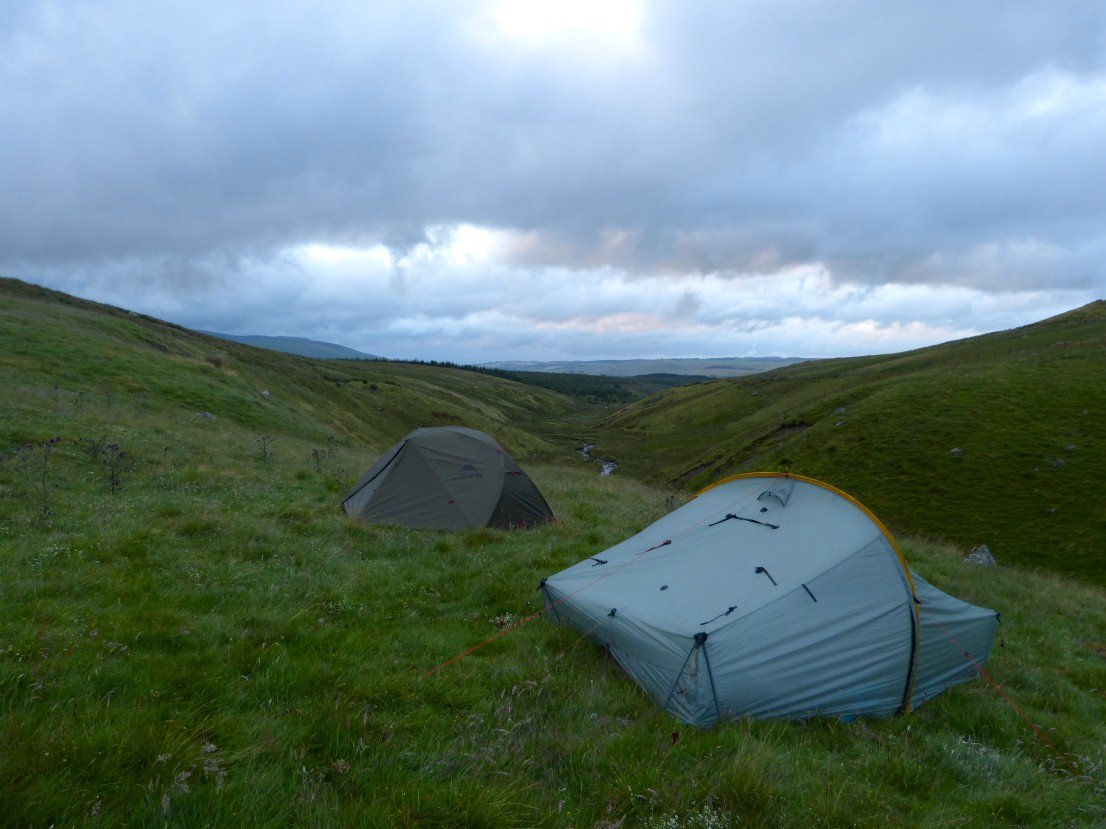 Our timing was good and we got the tents up before the rain and had a quiet night in our sheltered spot.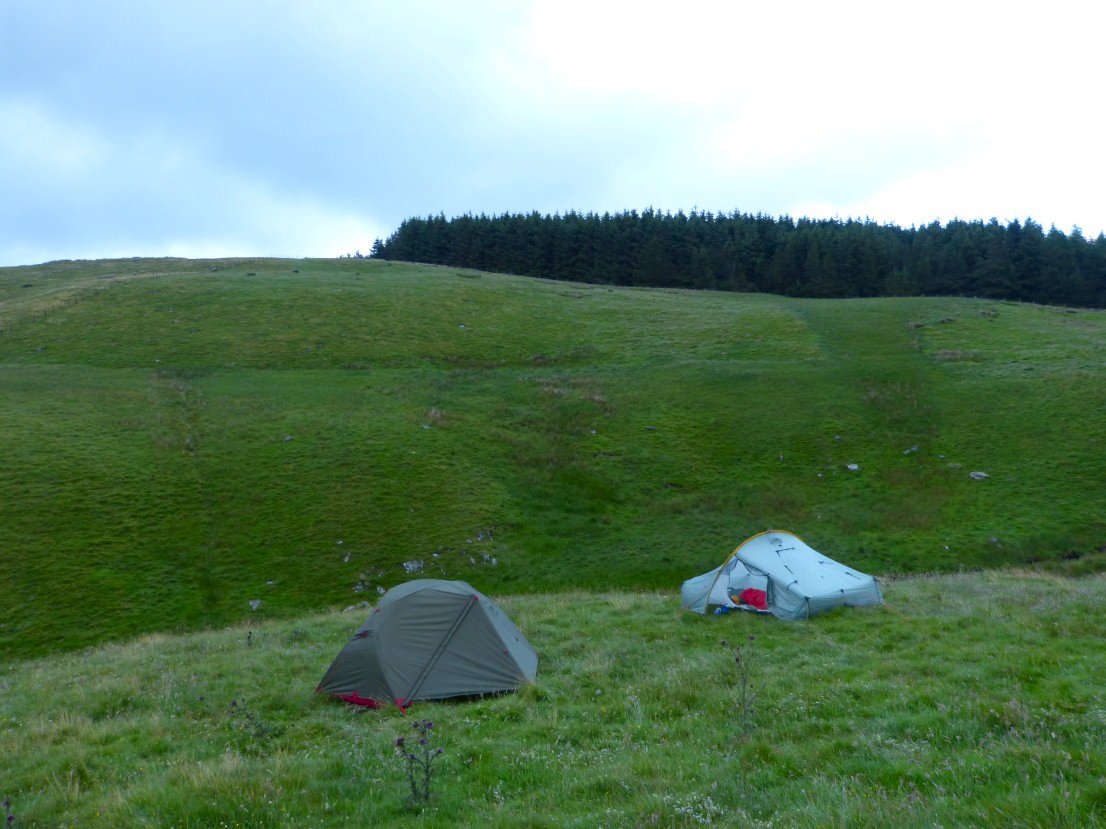 April and Beefy had wanted to look at my Scarp 2 ( as they had considered buying one ) So although I was carrying more weight than usual I had acres of room, so much in fact that I kept losing things in the cavernous interior.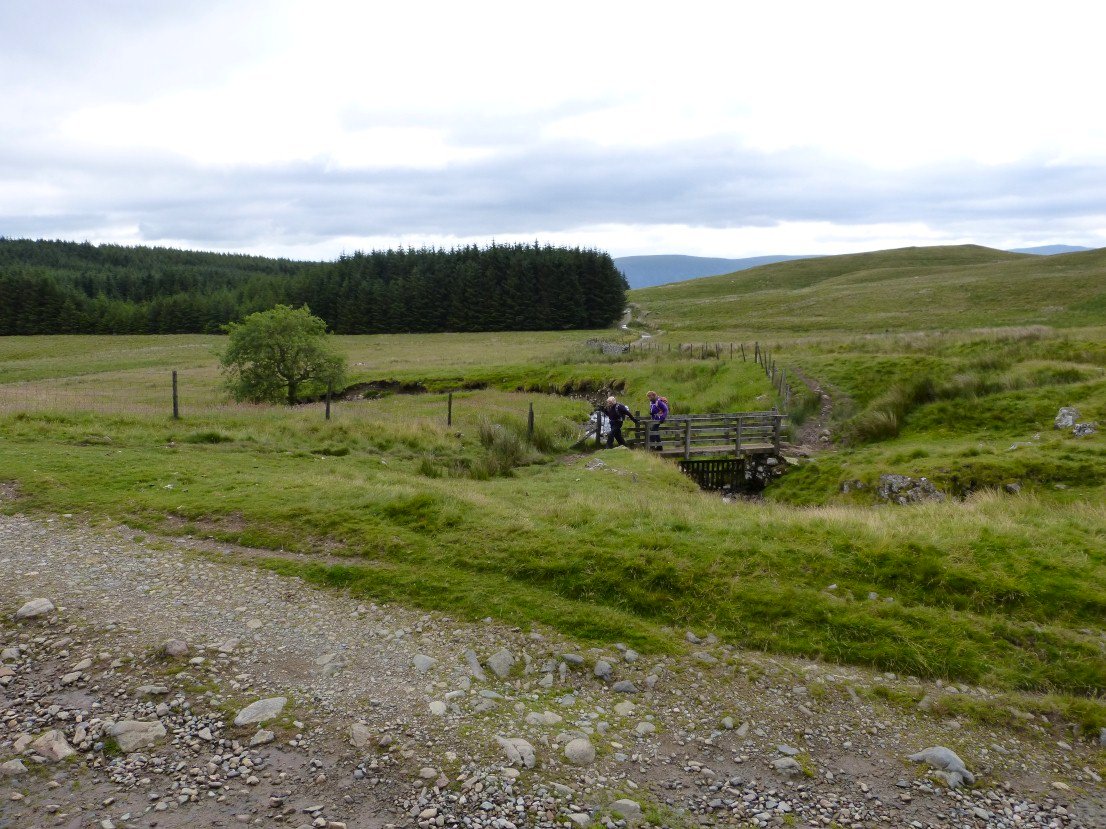 Sue and Helen arriving at our meeting place, Groovebeck Fold.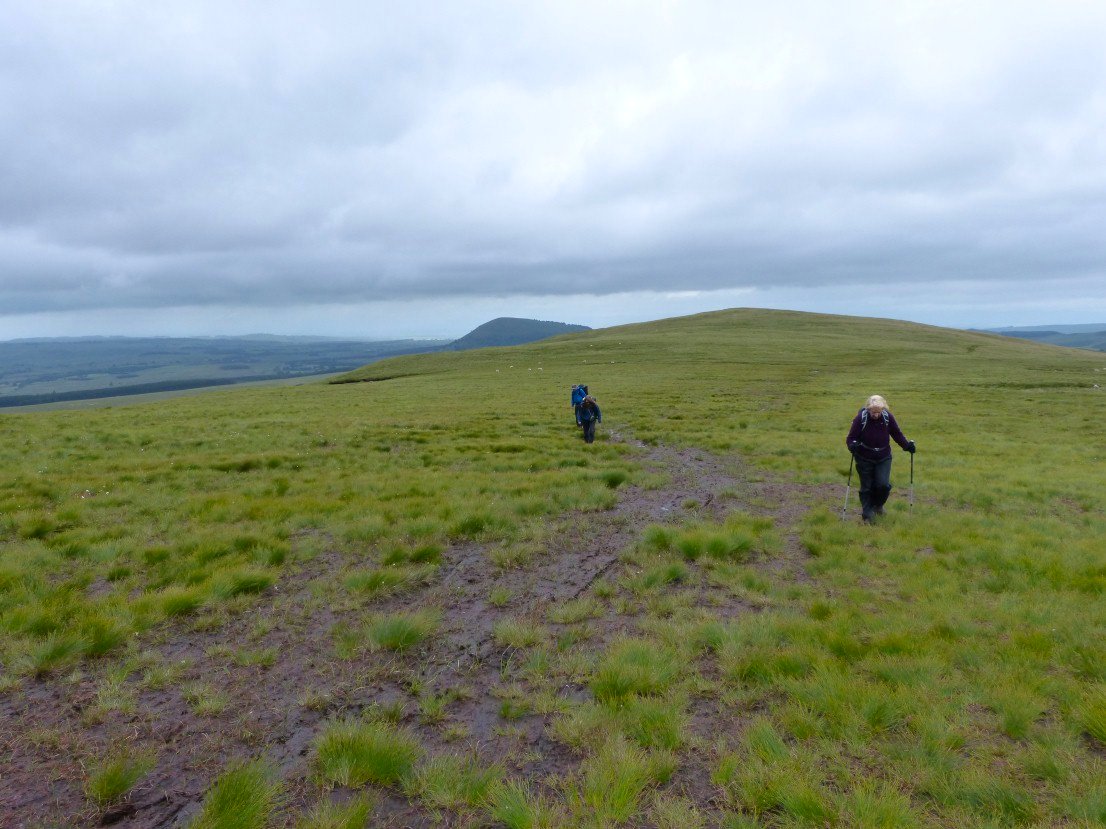 There had been quite a bit of rain in the night so the climb to Randerside was boggy in places.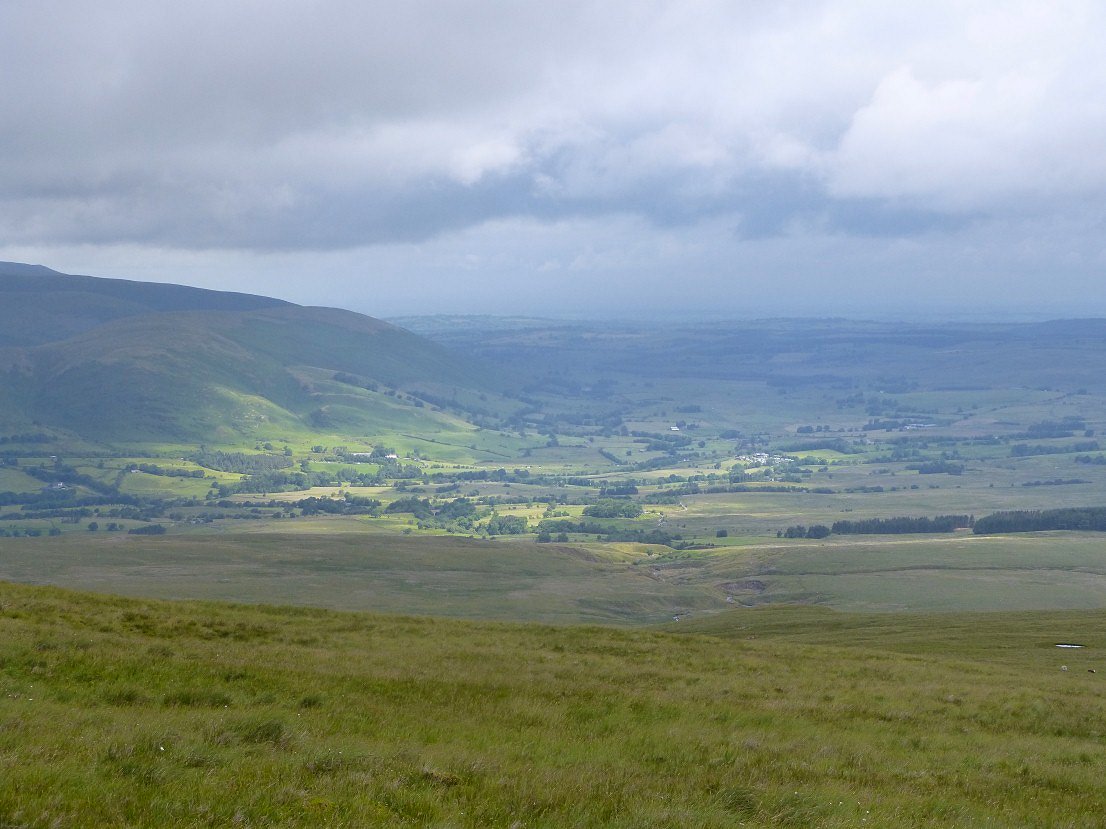 Nice spot of sunshine over towards Mungrisedale.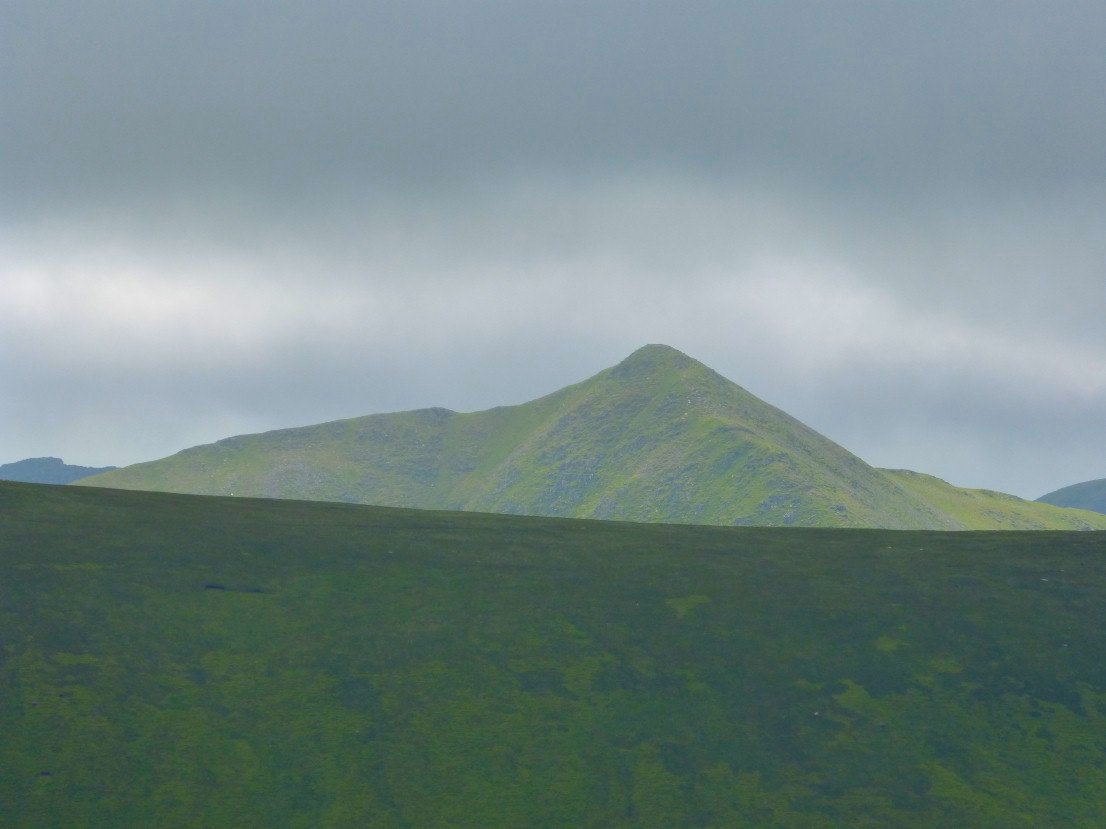 Catstye Cam is seen as we reach Randerside.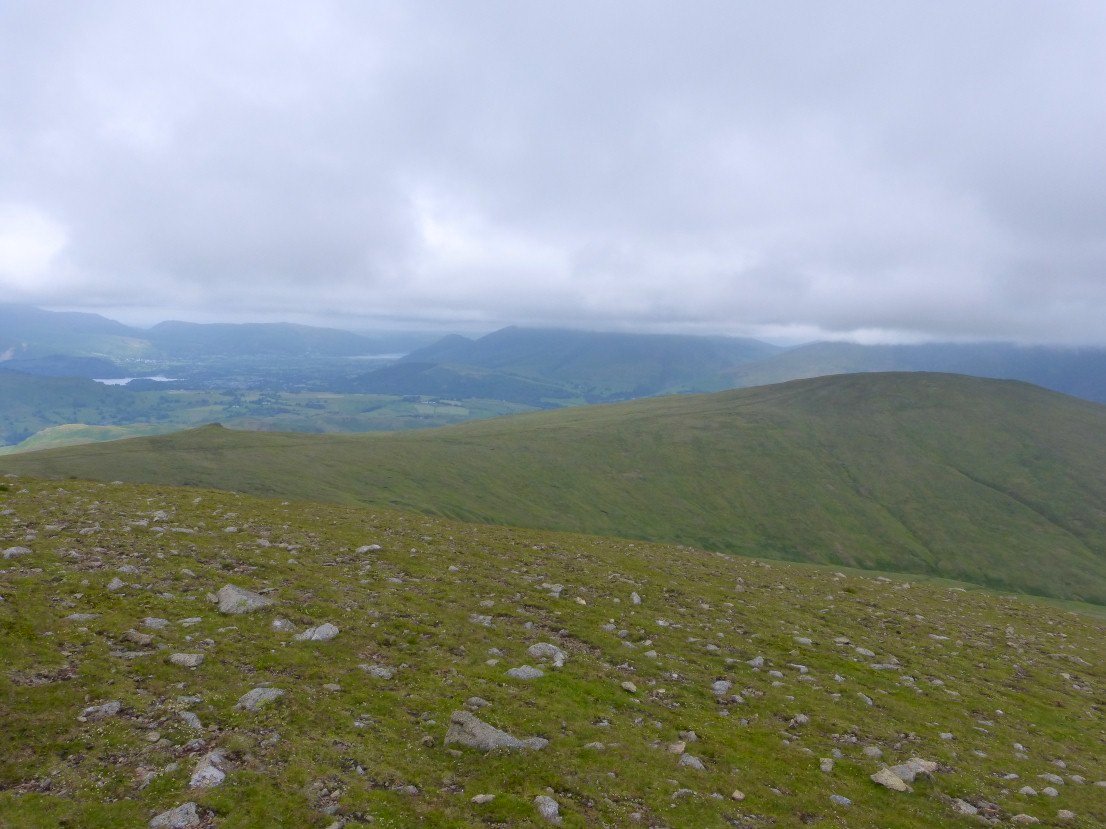 Looking to our onward route from Great Dodd. We are heading for the little bump of Calfhow Pike then climbing to Clough Head.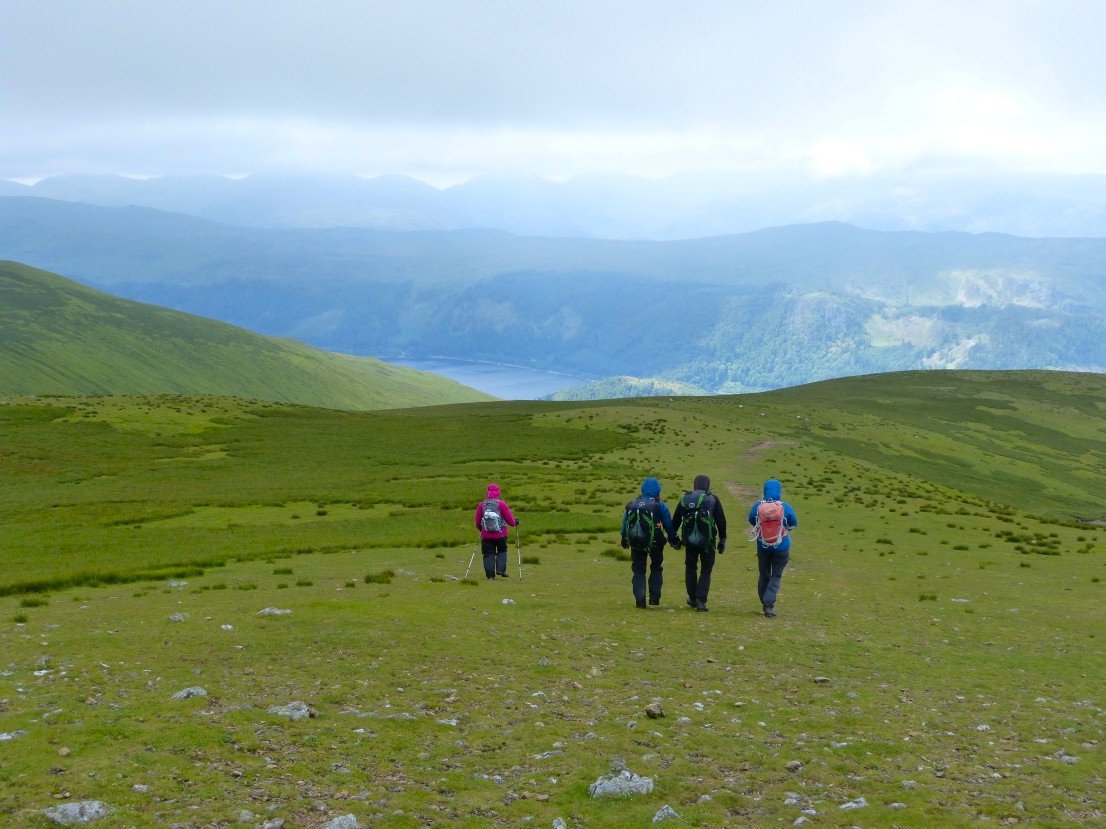 As you can see we are well wrapped up as the wind felt more 2nd January than 2nd July.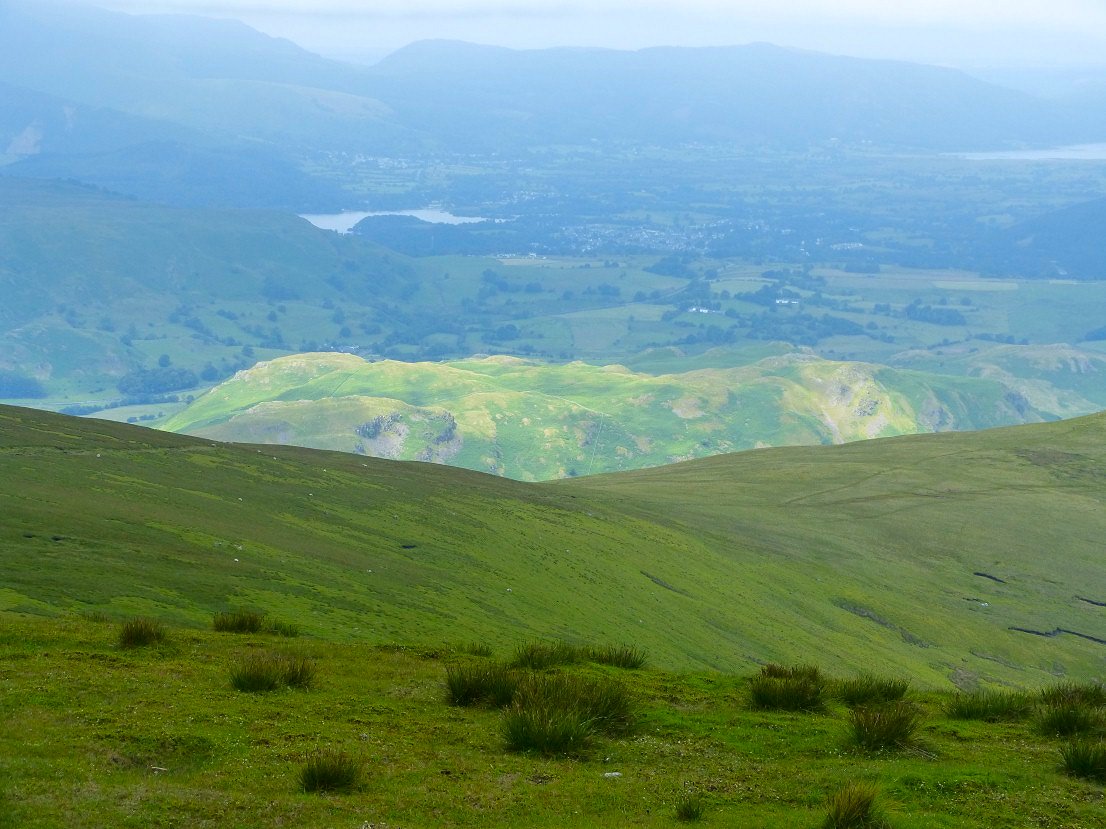 High Rigg in the sun. We did remark that the sun seemed to be everywhere but us.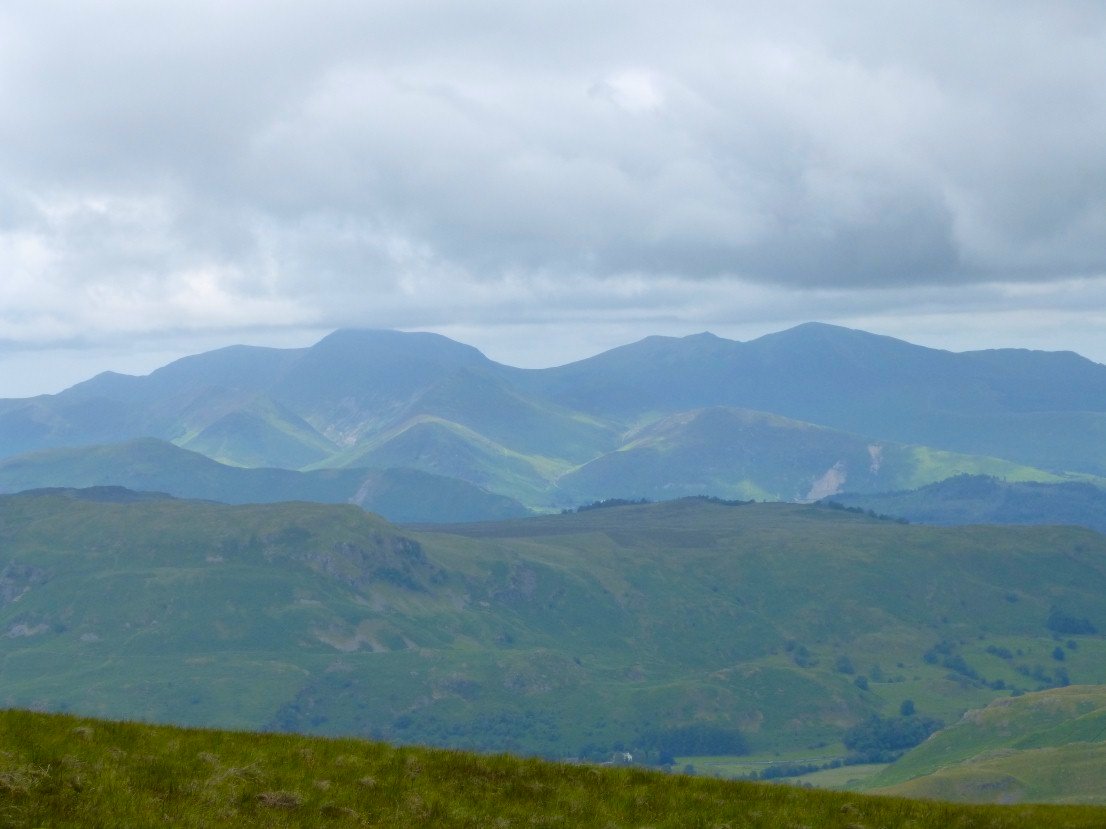 North Western Fells again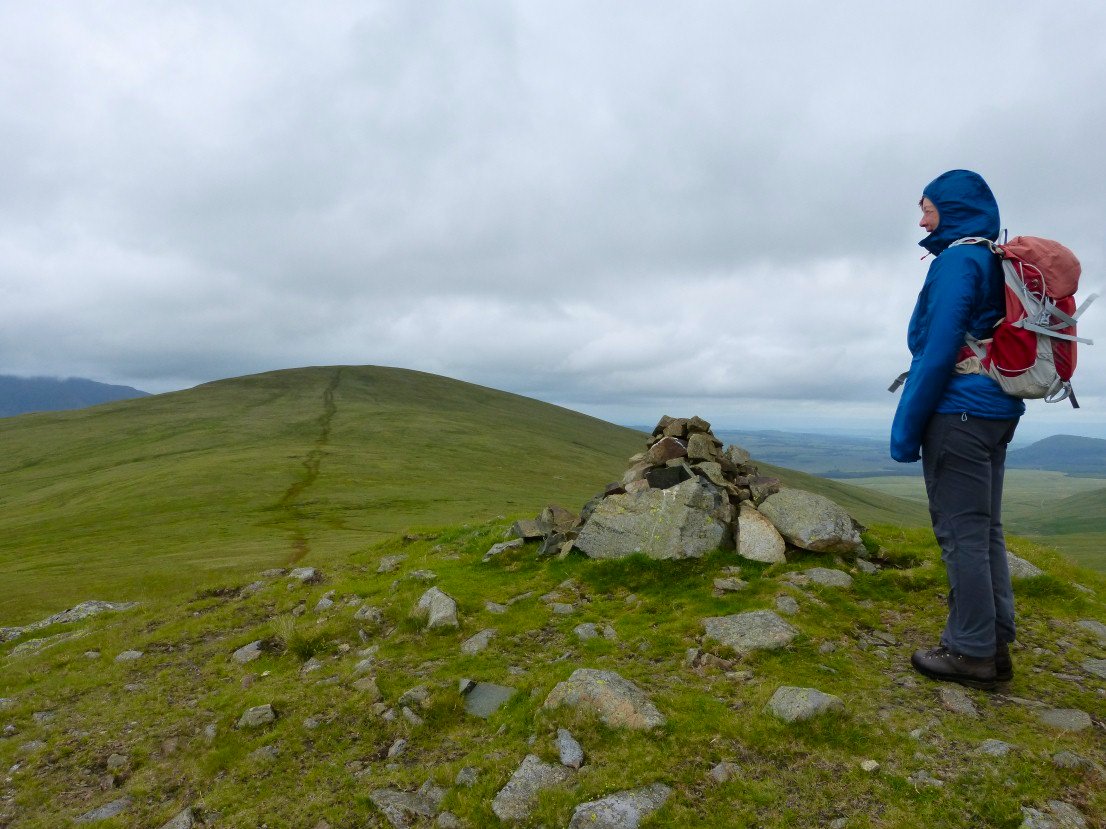 Sue on Calfhow Pike
And on the climb to Clough Head. The sun is now lighting up Great How and the head of Thirlmere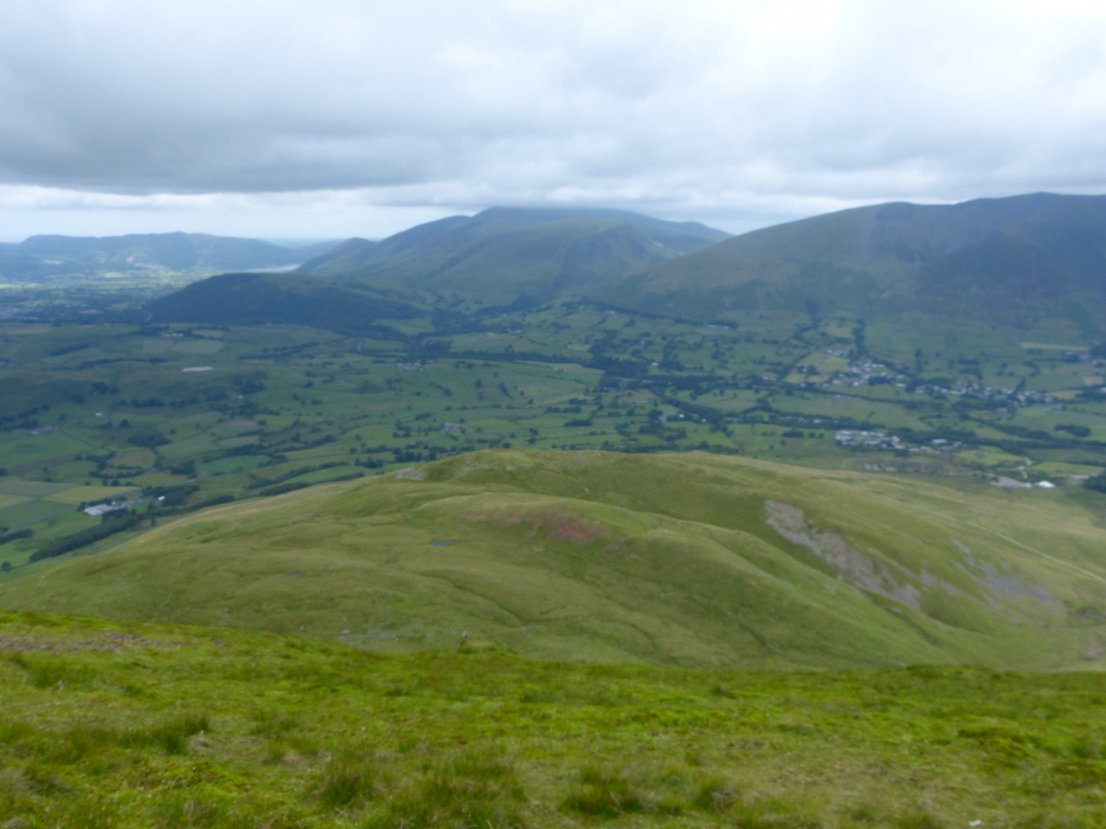 Looking down on Threlkeld Knotts from Clough Head.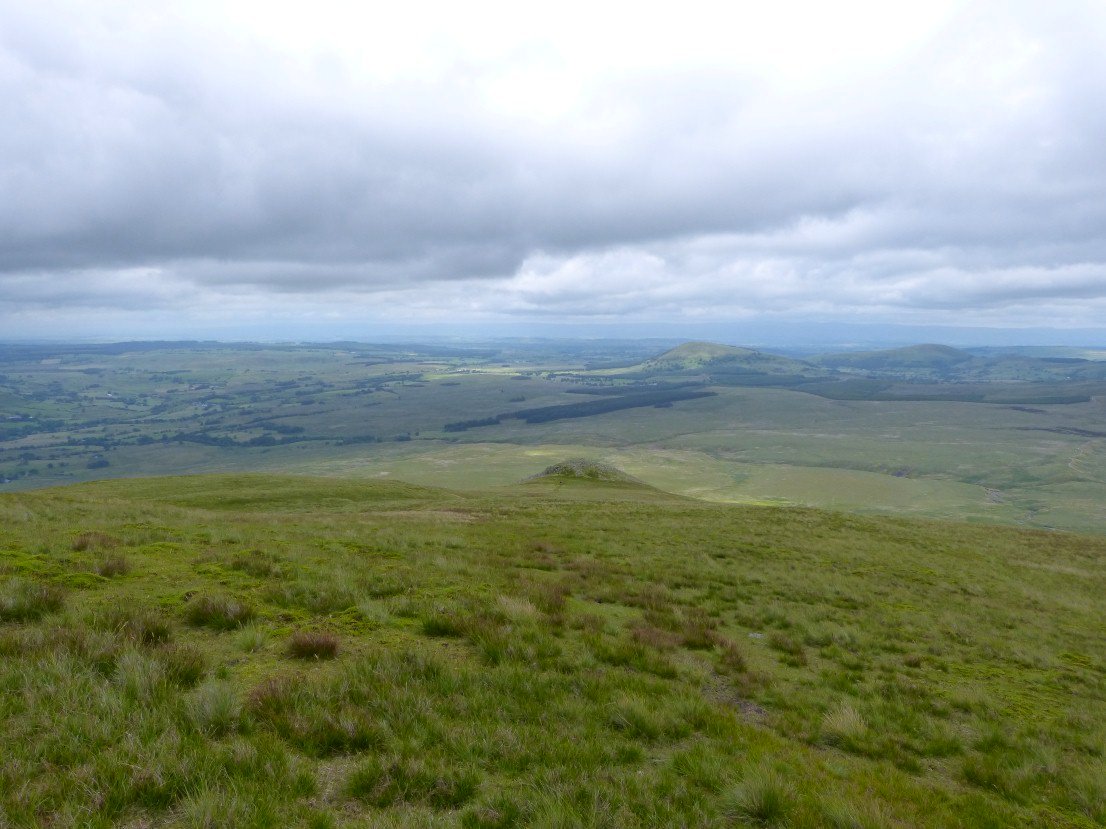 White Pike ahead.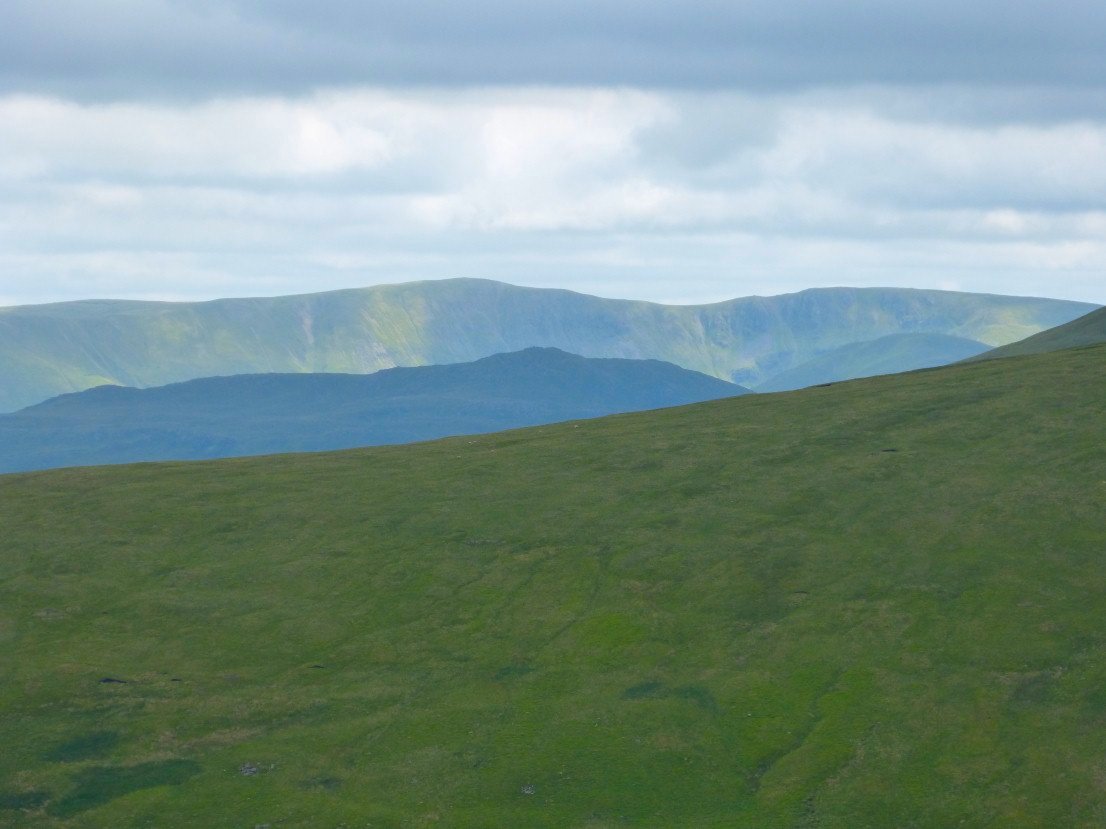 Now High Raise and Rampsgill Head get the sunshine.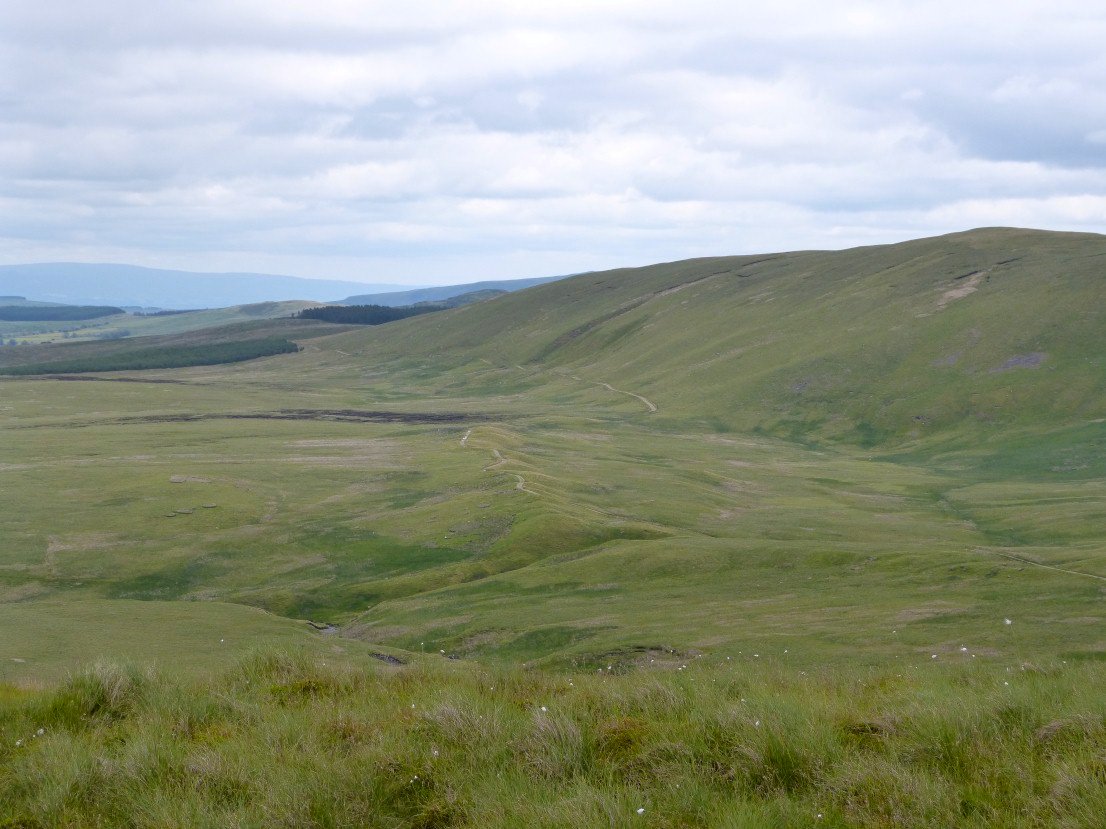 the Old Coach Rd winds it's way back to High Row.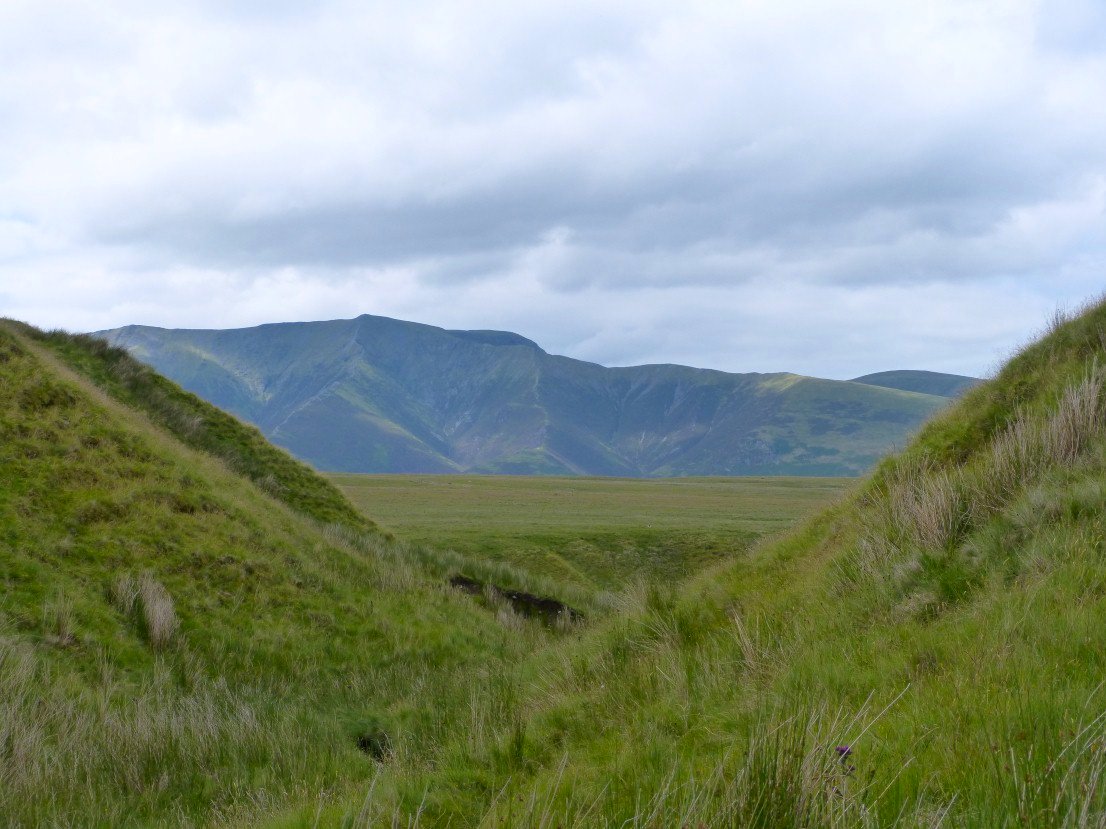 Blencathra is clear today