WWW.KARLSWALKS.CO.UK
PICTURES AND TRIP REPORTS FROM MY WALKS IN THE ENGLISH LAKE DISTRICT
---
Around Riggindale
23rd April 2017
Route. Mardale head - Rough Crag - Caspel Gate - High Street - short Stile - Knott - Rampsgill Head - High Raise - Kidsty Pike - Haweswater - Mardale Head ( about 8 miles 2800ft ascent )
Another ride up to Mardale and again we were lucky with the weather so again we pulled over to the side of the road and admired Haweswater..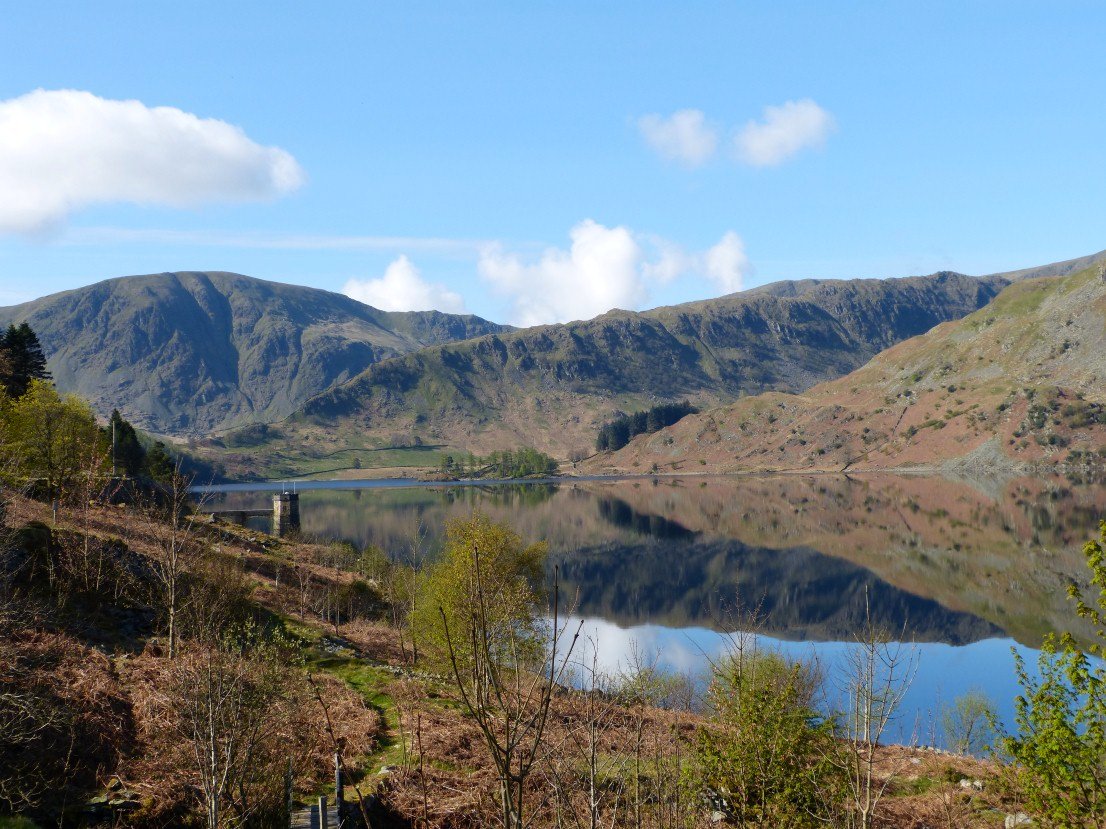 Looking to todays ascent route, the Rough Crag /.Long Stile ridge.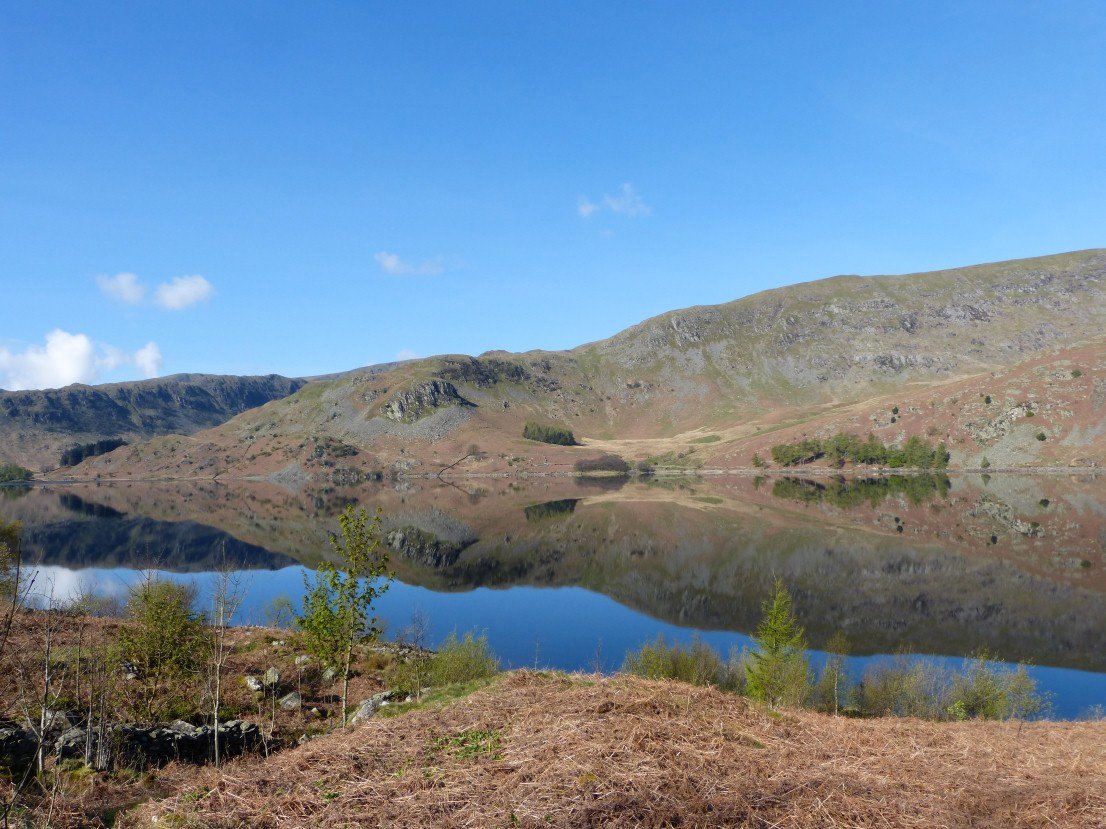 Castle Crag ( Mardale ) across the water.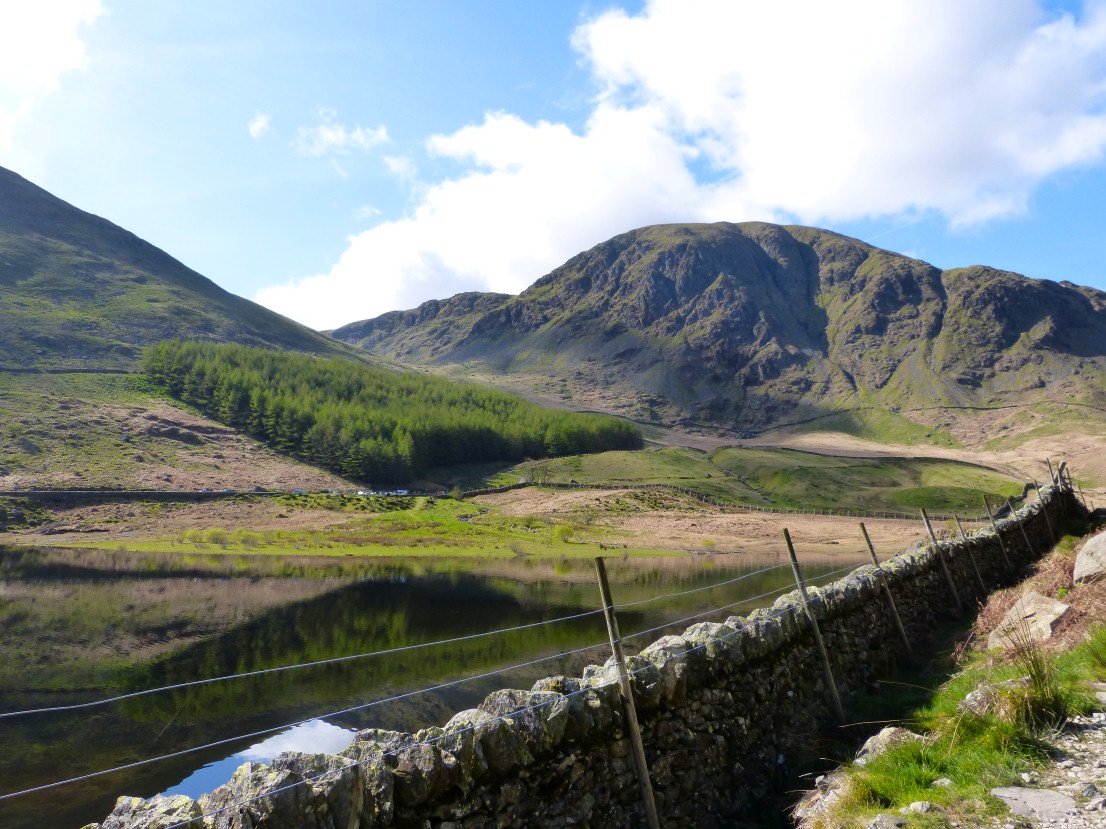 Harter Fell dominates the head of the valley.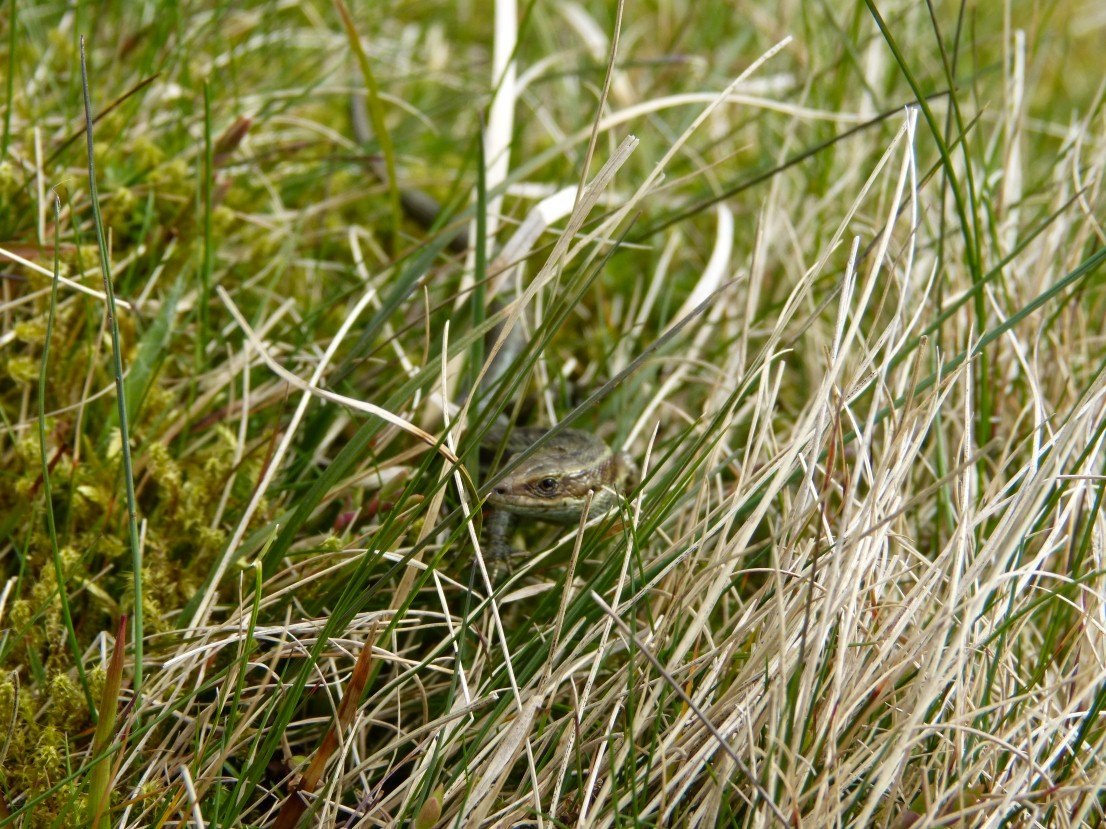 Not sure if it's the same little fella we saw last year but if it is he doesn't half get around a bit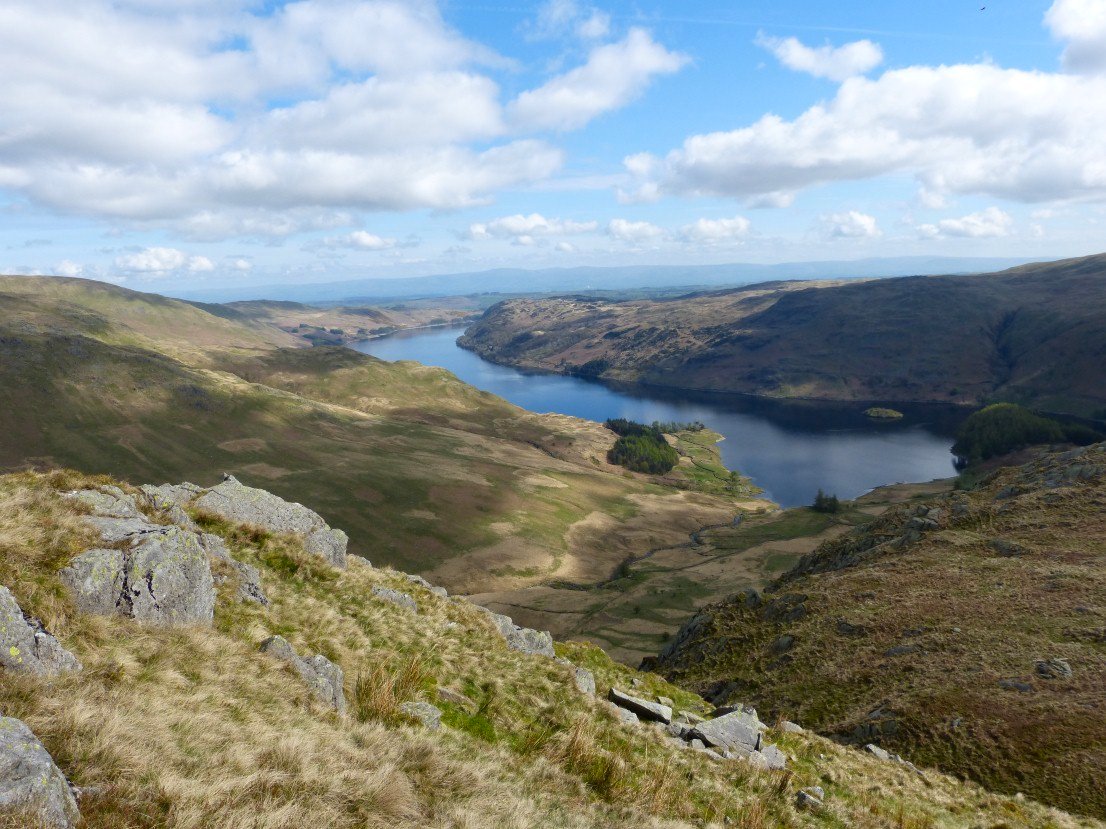 Haweswater.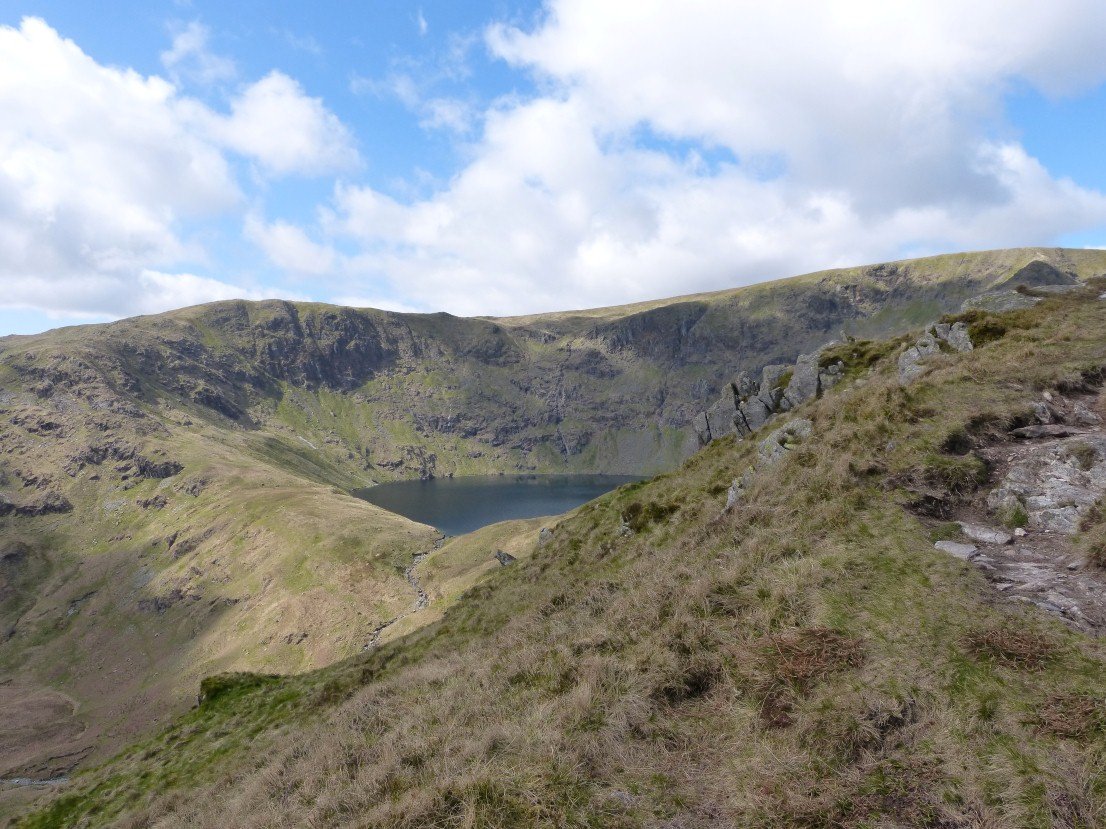 Blea Tarn.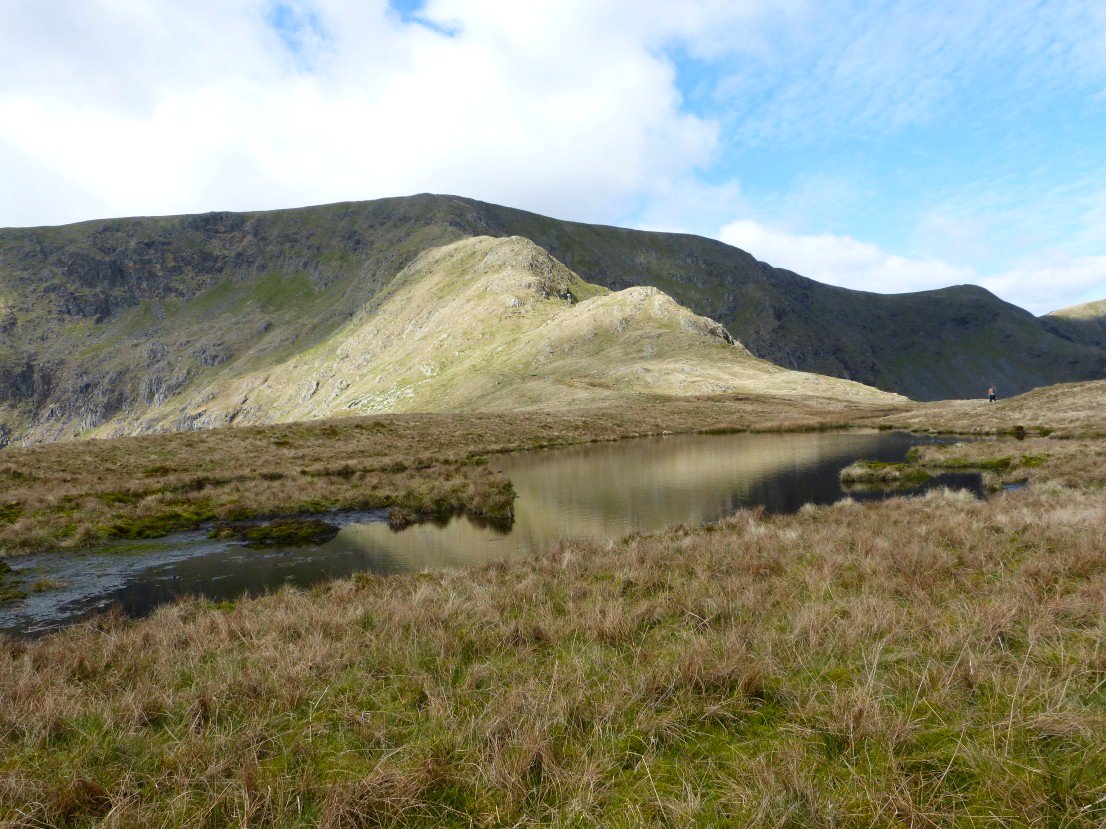 Caspel Gate Tarn looking to the last steep pull to High Street.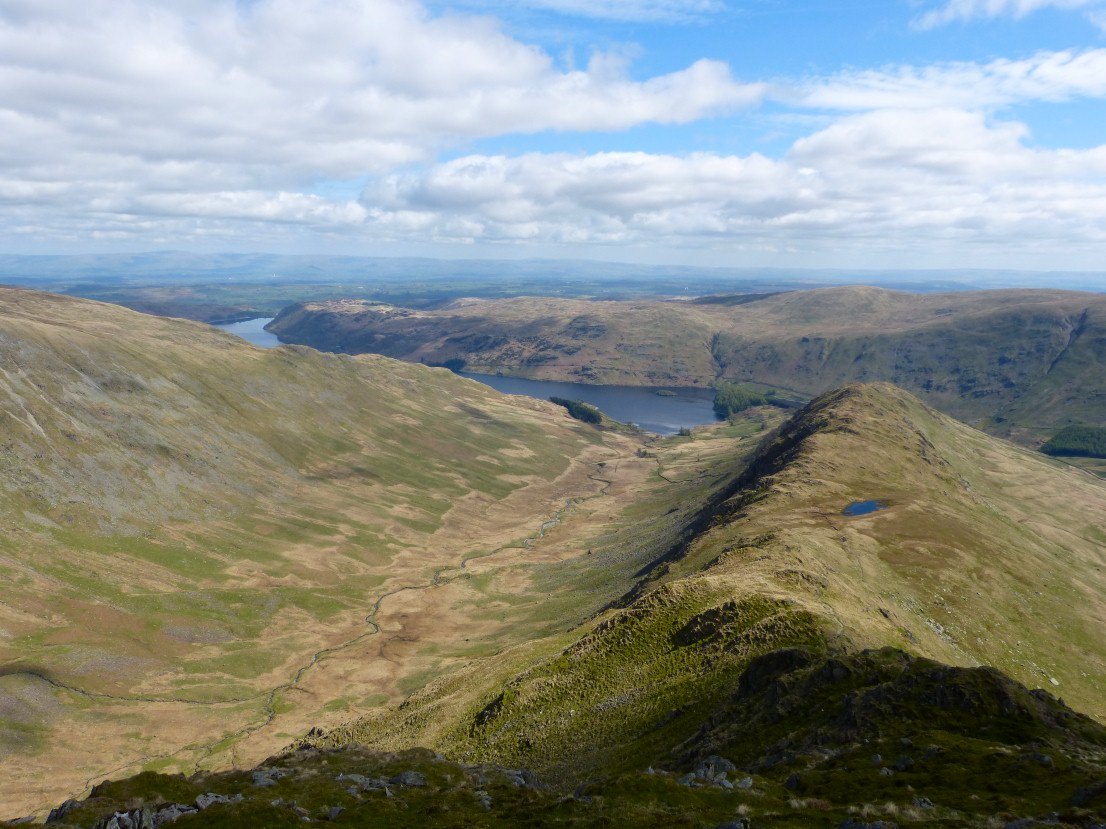 And the view from the climb.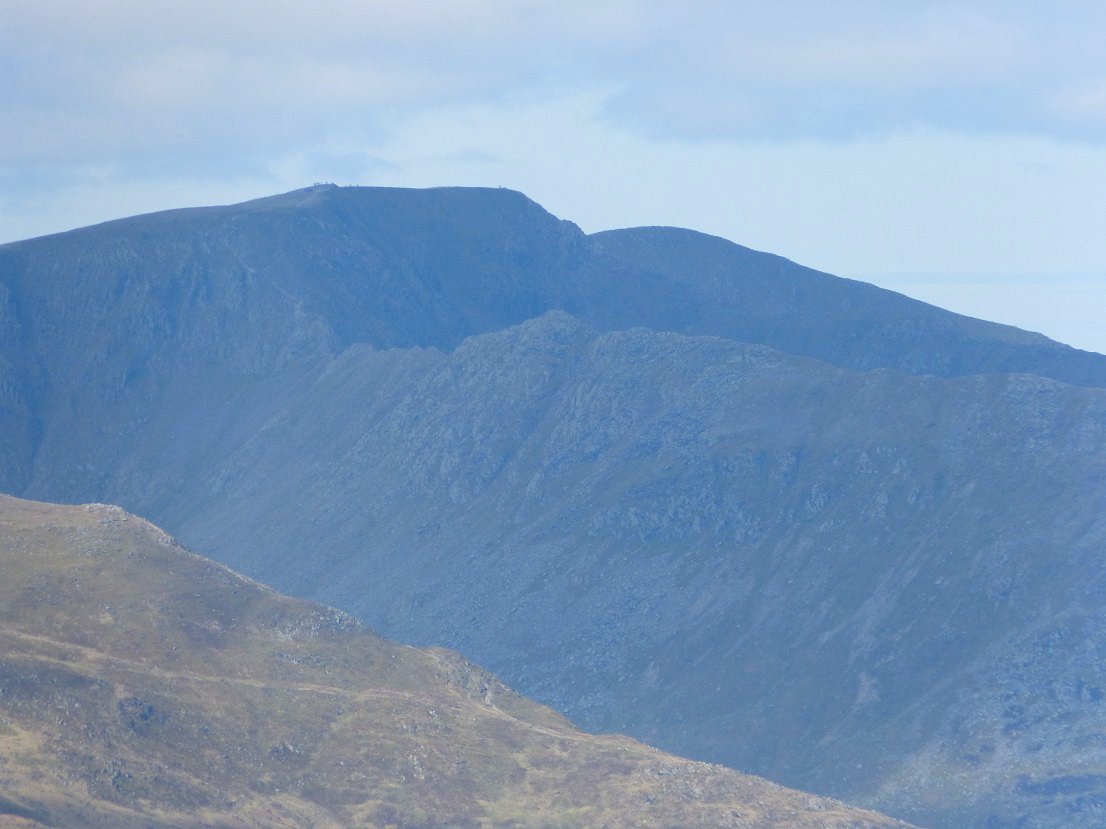 Great long range views today. Striding Edge and Helvellyn are well seen.
Looking down Riggindale from Short Stile.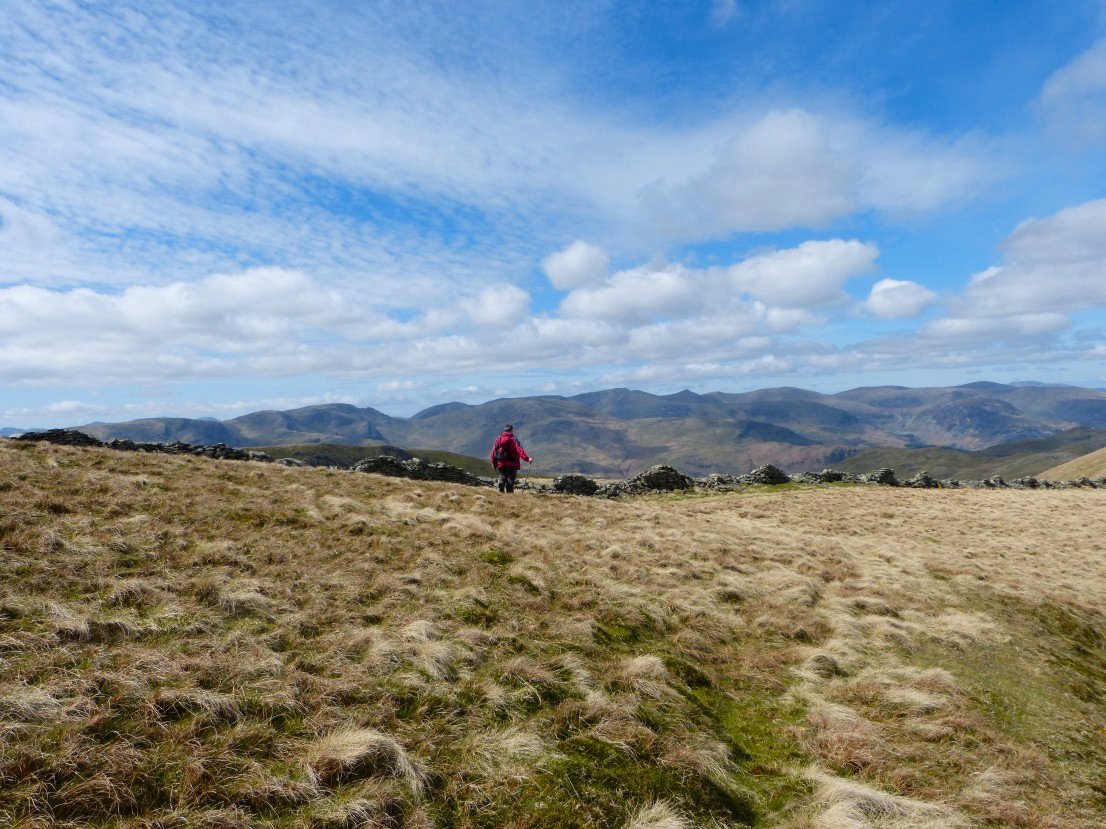 Mark has wanted to climb High Street for a while and he certainly was not disappointed with the view to the west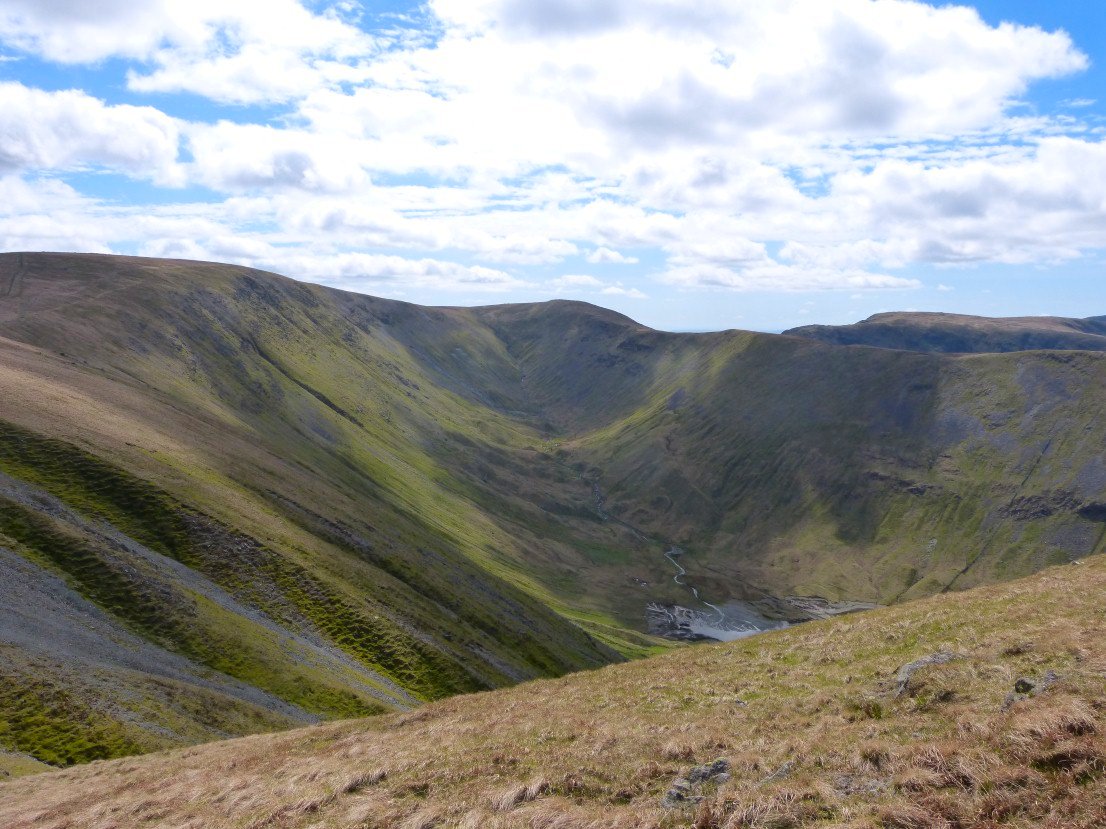 It's only a short walk to The Knott. This is looking to Thornthwaite Crag above what I suppose must be called the Hayeswater valley.
Sue on the climb from The Knott to Rampsgill Head. I think the conical fell in the distance is Pillar nearly 18 miles away.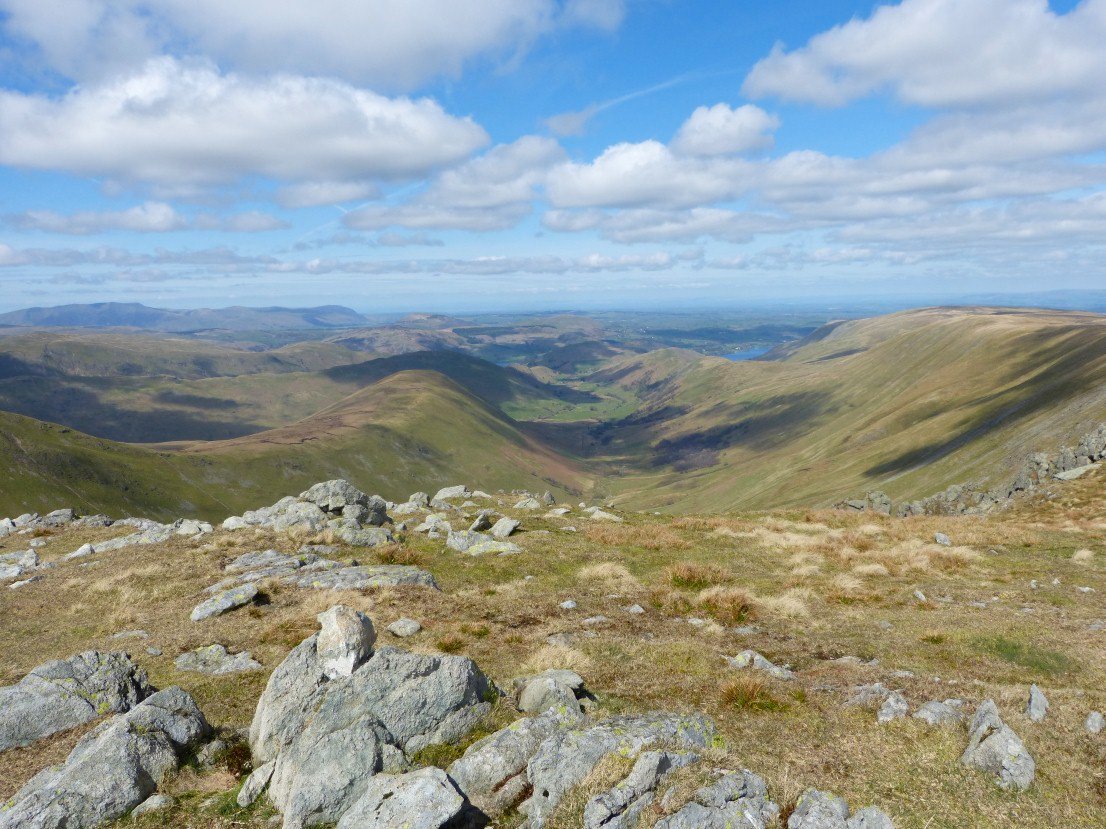 Grand view of Martindale from Rampsgill Head.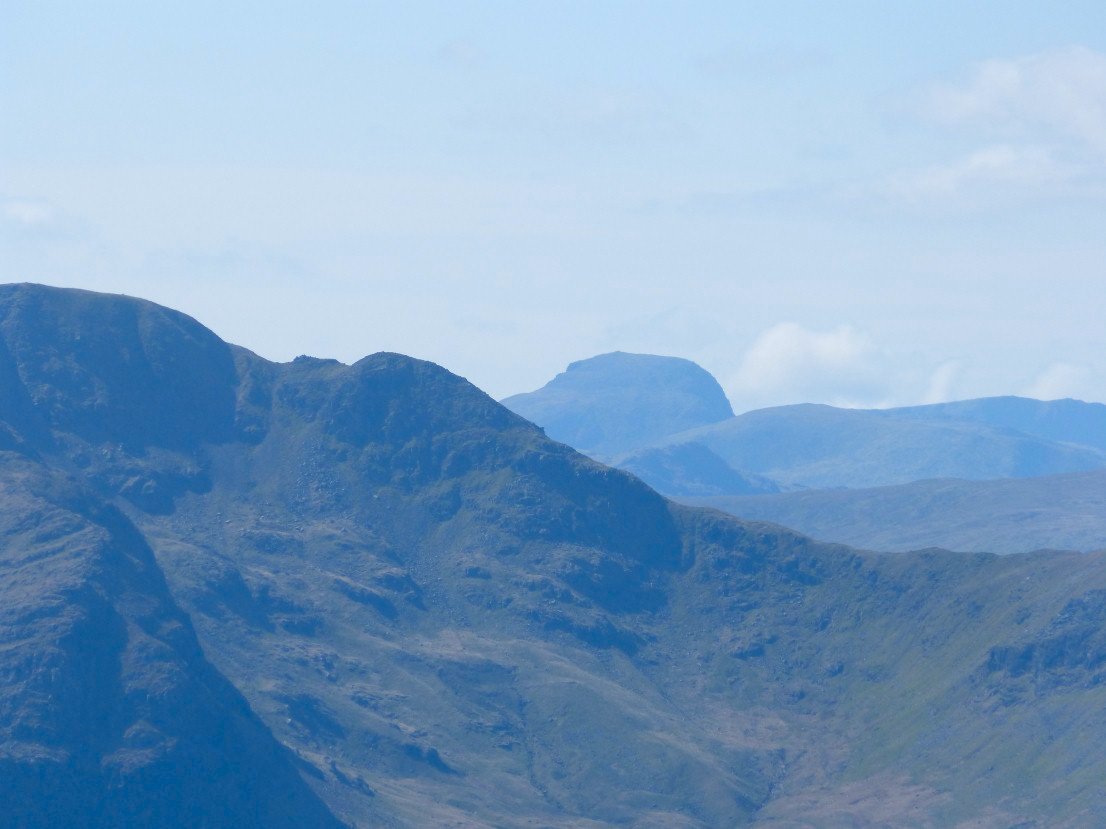 Zooming in over Cofa Pike to Great Gable.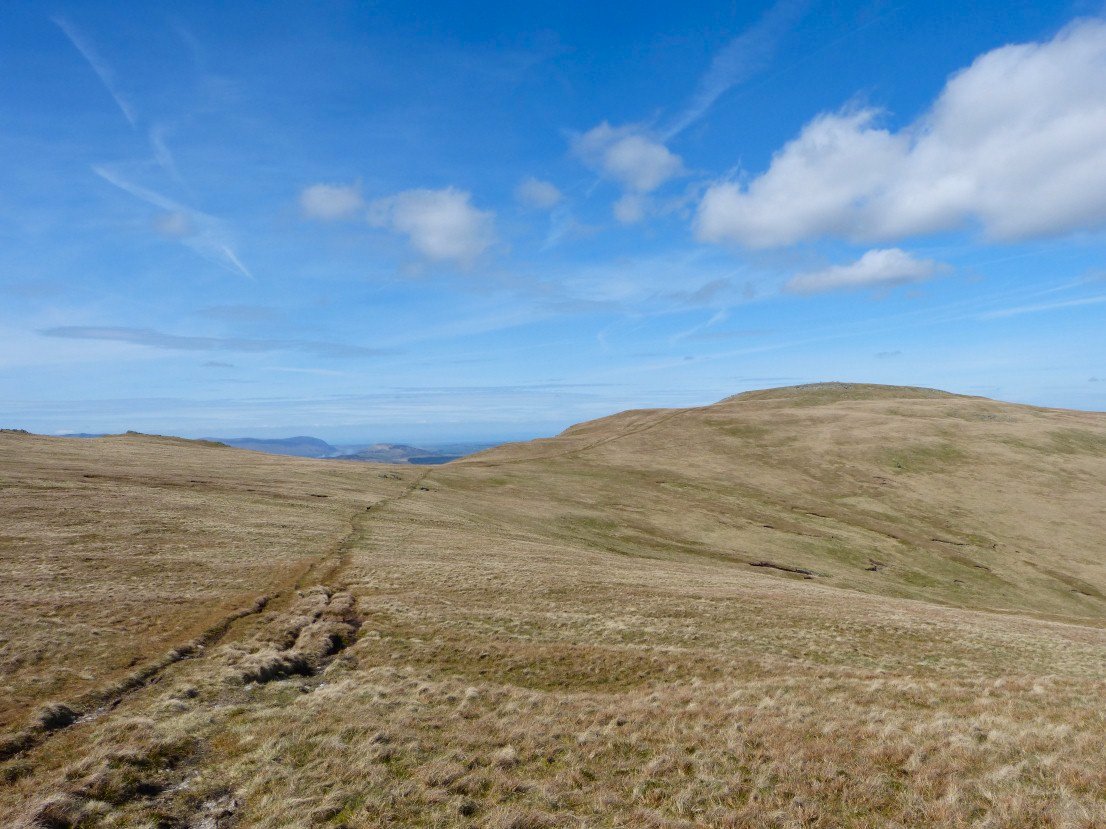 Looking back to High Raise as we make our way to Kidsty Pike.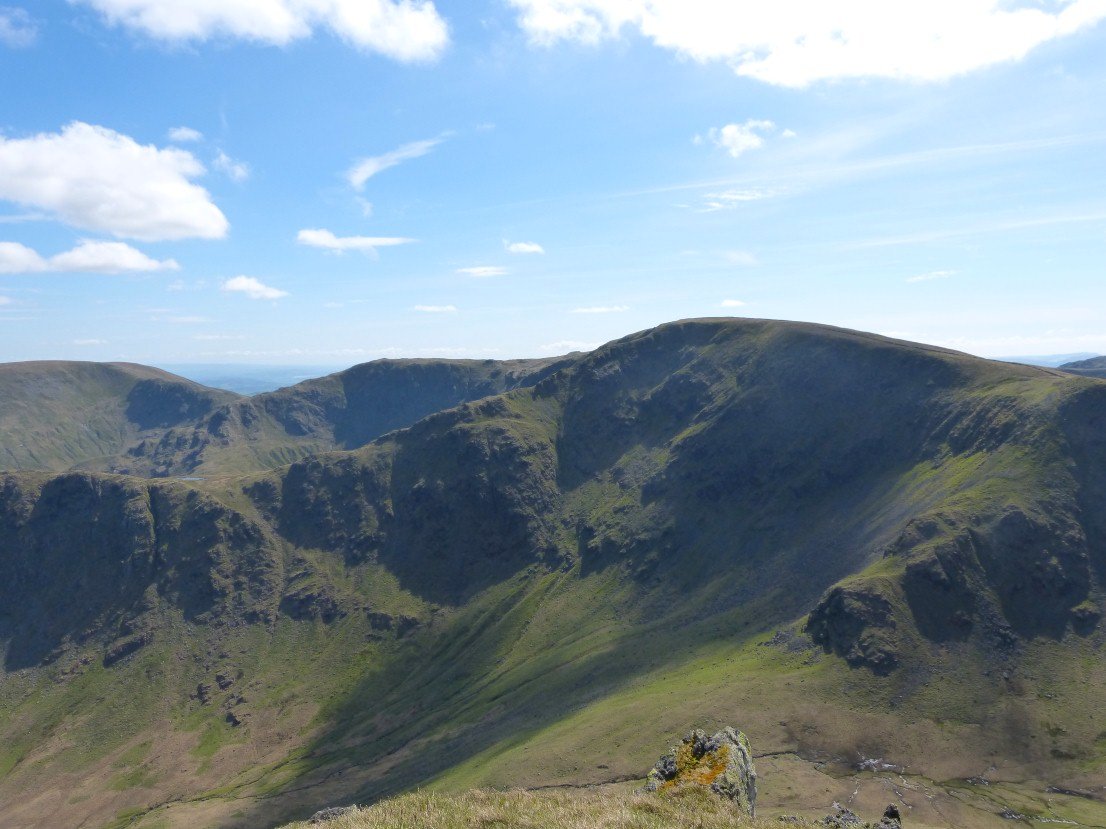 Long Stile from Kidsty Pike..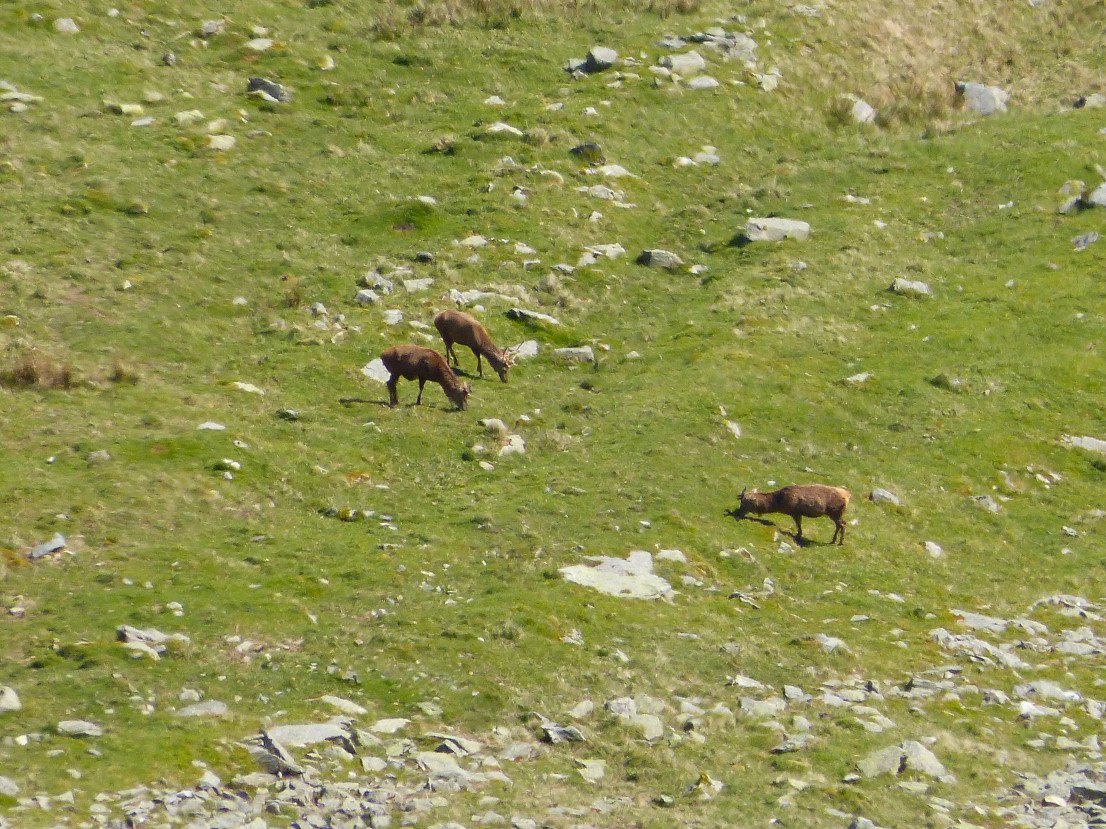 Whilst looking down the sheer drop to Riggindale from Kidsty we spotted a few of the permanent residents of the valley..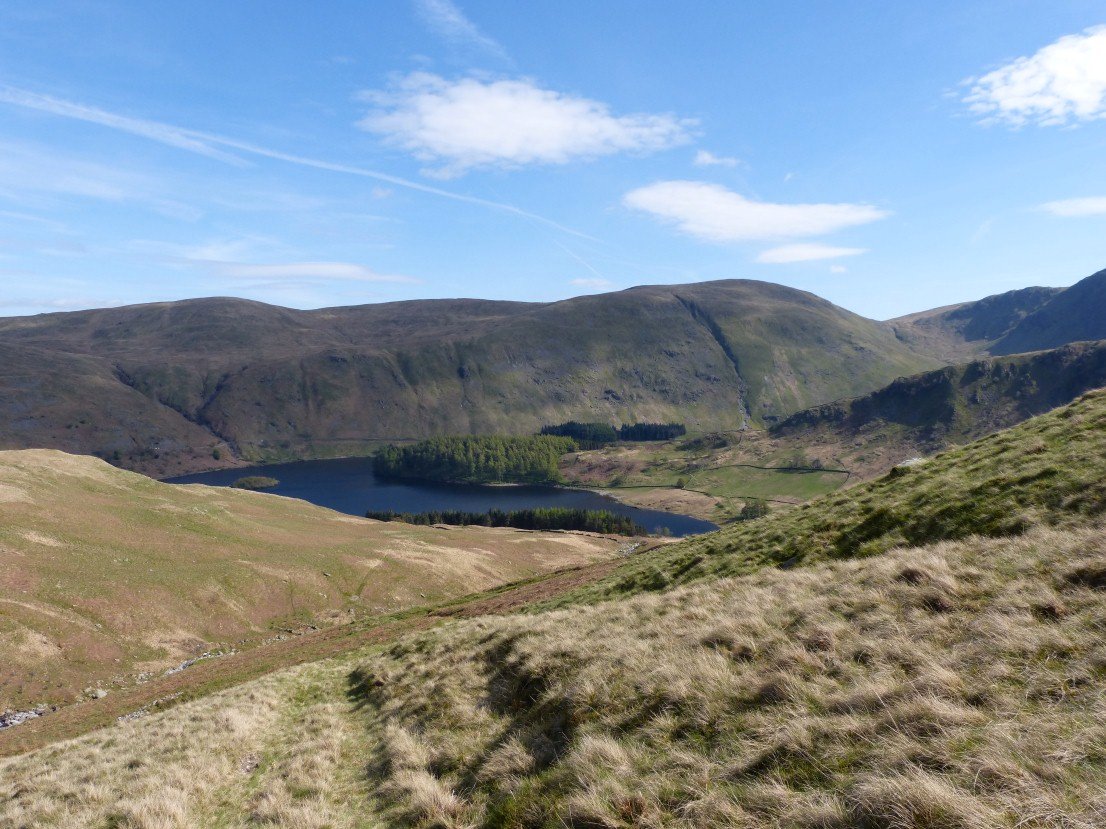 Instead of the steep stoney path down Kidsty Howes we followed a quad bike track on grass down to Rannerdale Beck.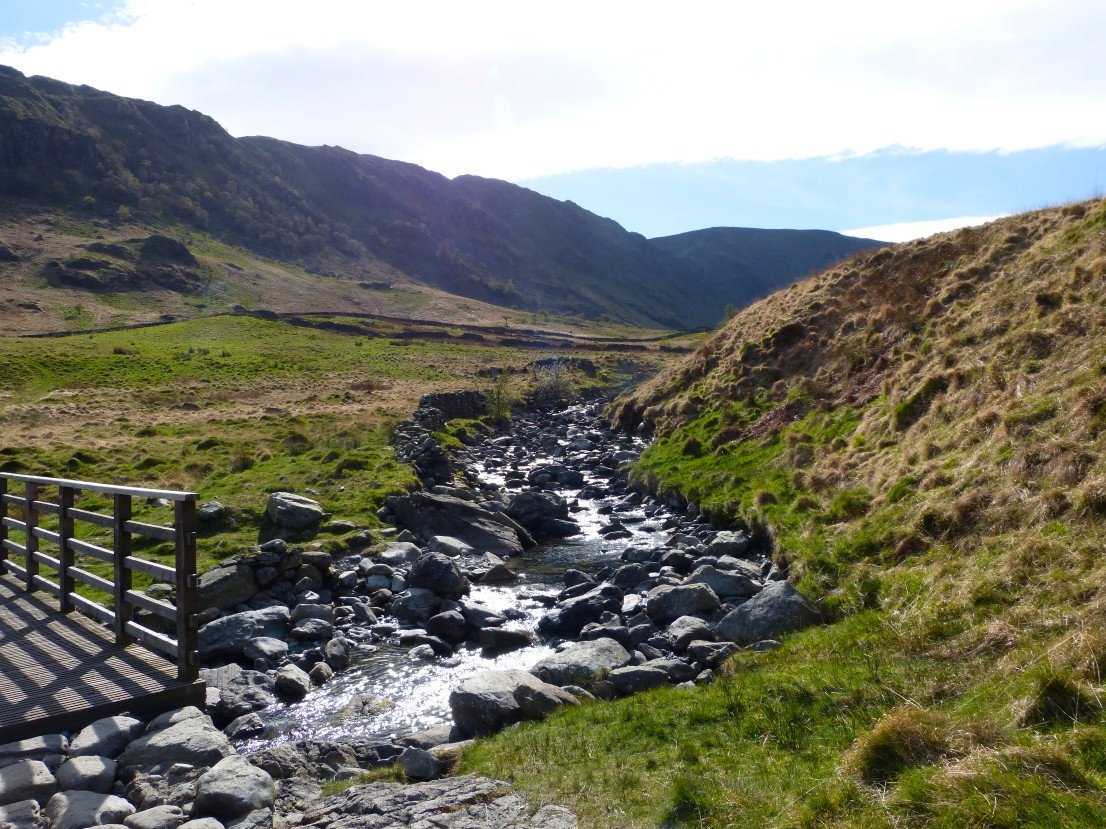 Our track joined the Kidsty Howes path just before the bridge over Riggindale Beck.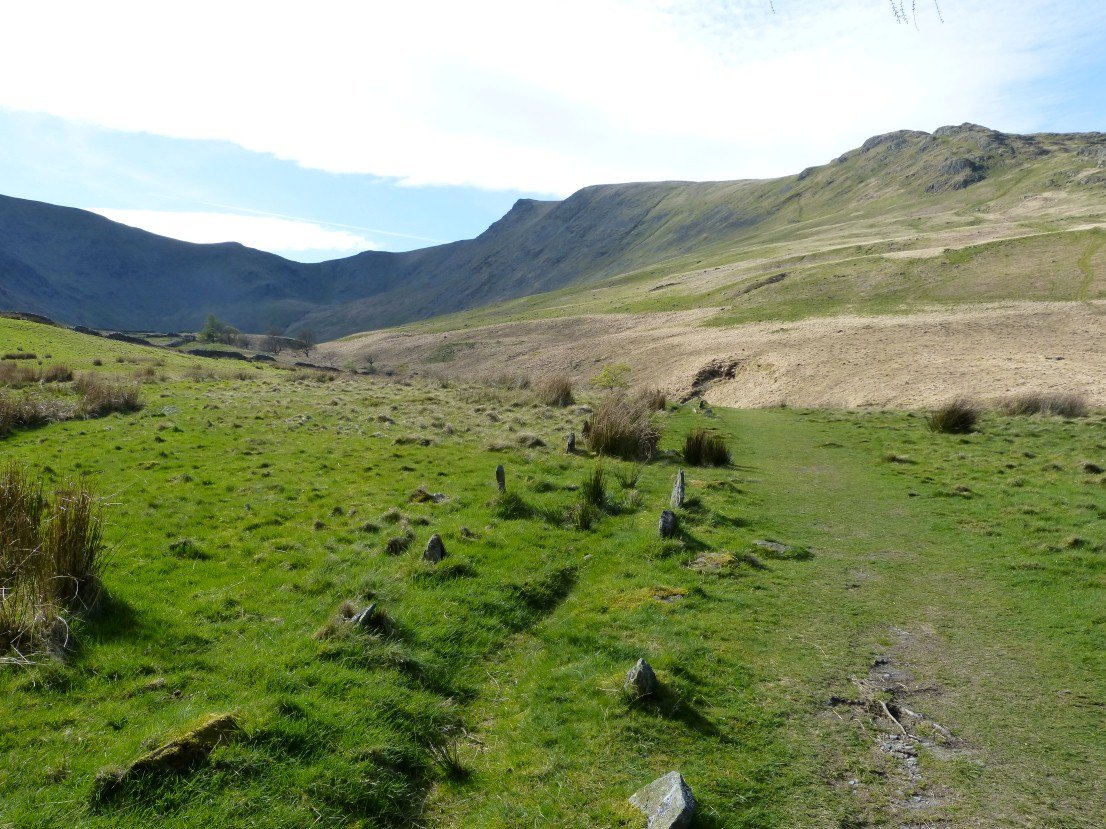 We were wondering if these strange little standing stones which mark the path date from before the valley was flooded. We guessed that they did as the path they mark seemed to go down and into the water.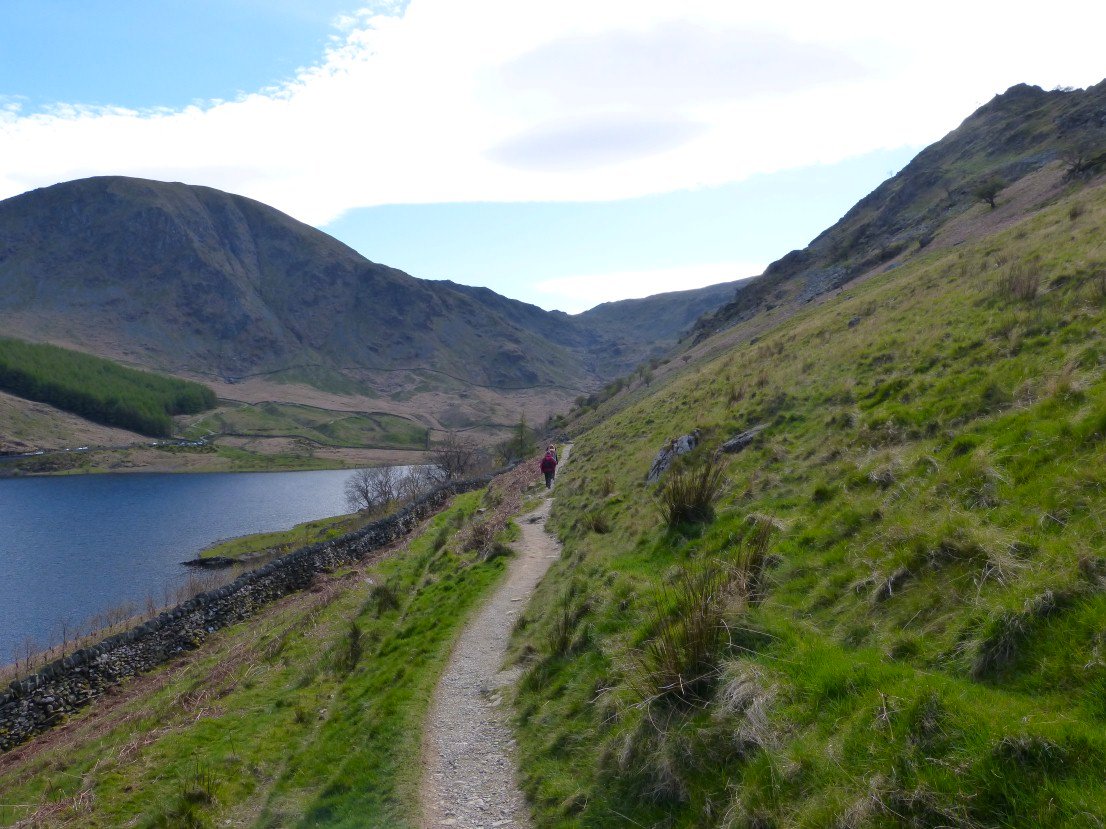 On the last leg now after a superb day out.