WWW.KARLSWALKS.CO.UK
PICTURES AND TRIP REPORTS FROM MY WALKS IN THE ENGLISH LAKE DISTRICT
---
A Pikes and Caw round
31st December 2017
Route. - Bracelet Moor - Appletree Worth - Natty Bridge - Pikes - Caw - Long Mire - Stephenson Ground - Water Yeat Bridge - Appletree Worth ( about 6 miles 2000ft ascent )
Our last outing of 2017 took us back to the Dunnerdale Fells, one of our favourite areas in the Lakes. We fully expected to get wet but must have timed our walk between two weather fronts as we stayed dry and even had bright and unseasonably warm sunshine on parts of our walk.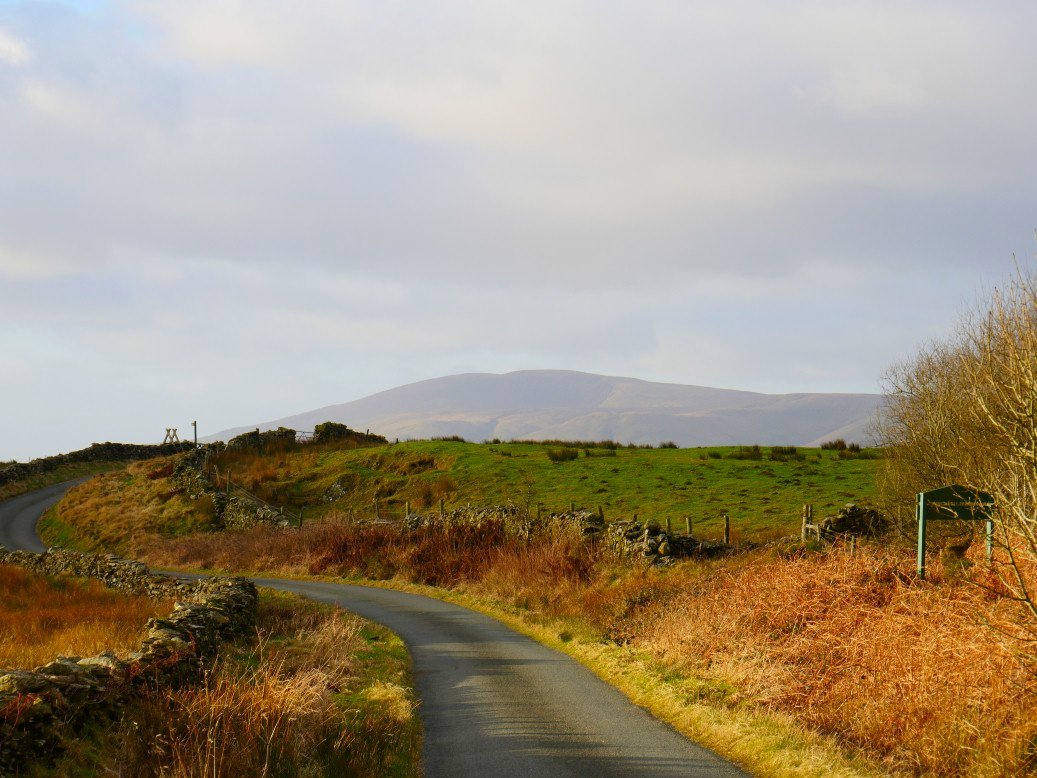 We parked on the minor road that I had last walked over in the pouring rain in 2010 Black Combe is well seen from our small parking place right at the start of the path.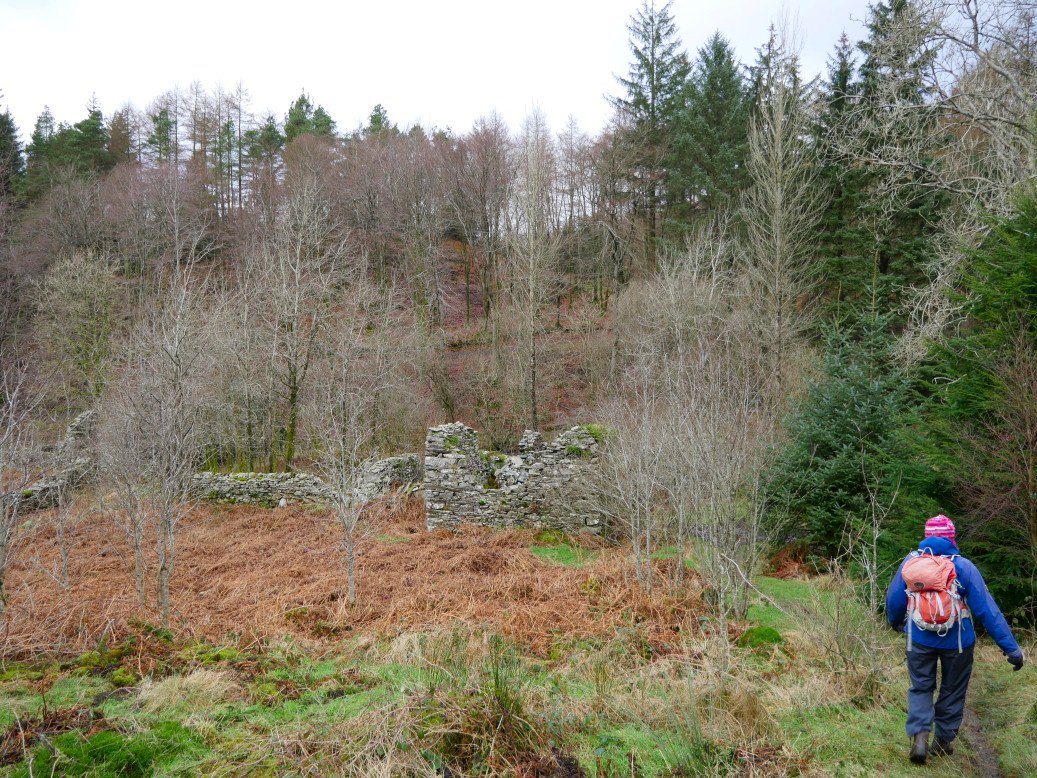 I had seen Appletree Worth on the map so thought we would go and have a look.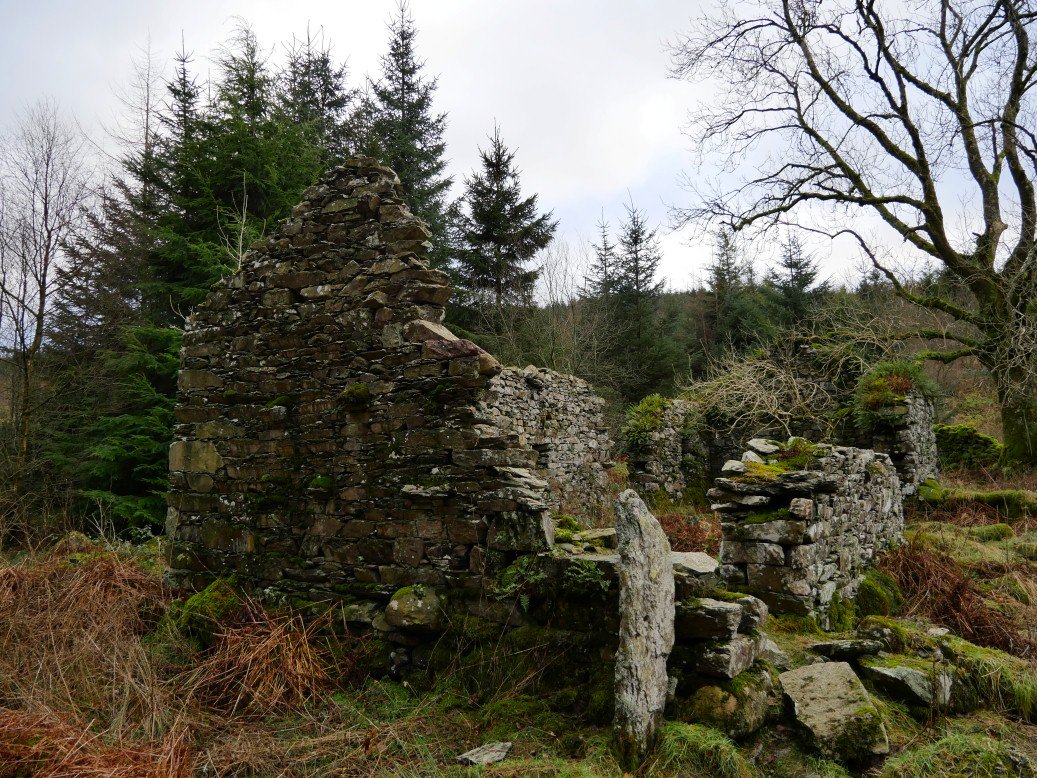 There were four or five ruined buildings so there must have been a quite large homestead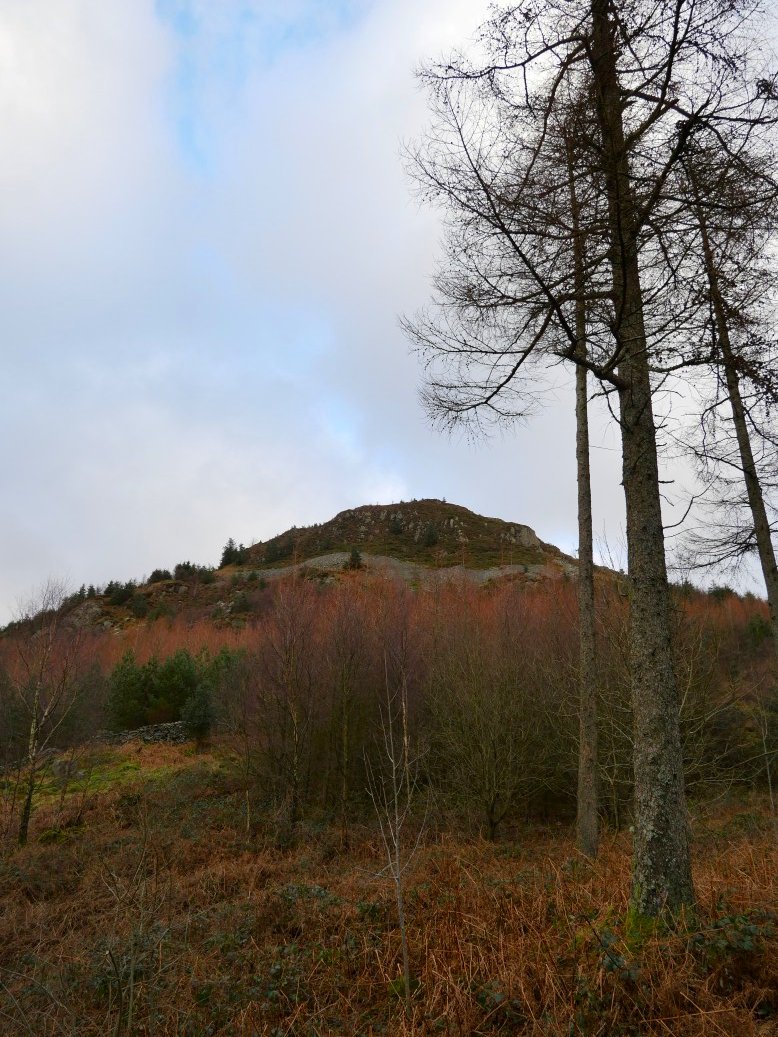 We crossed the beck and made our way to the path by the River Lickle, passing the imposing crags of The Knott.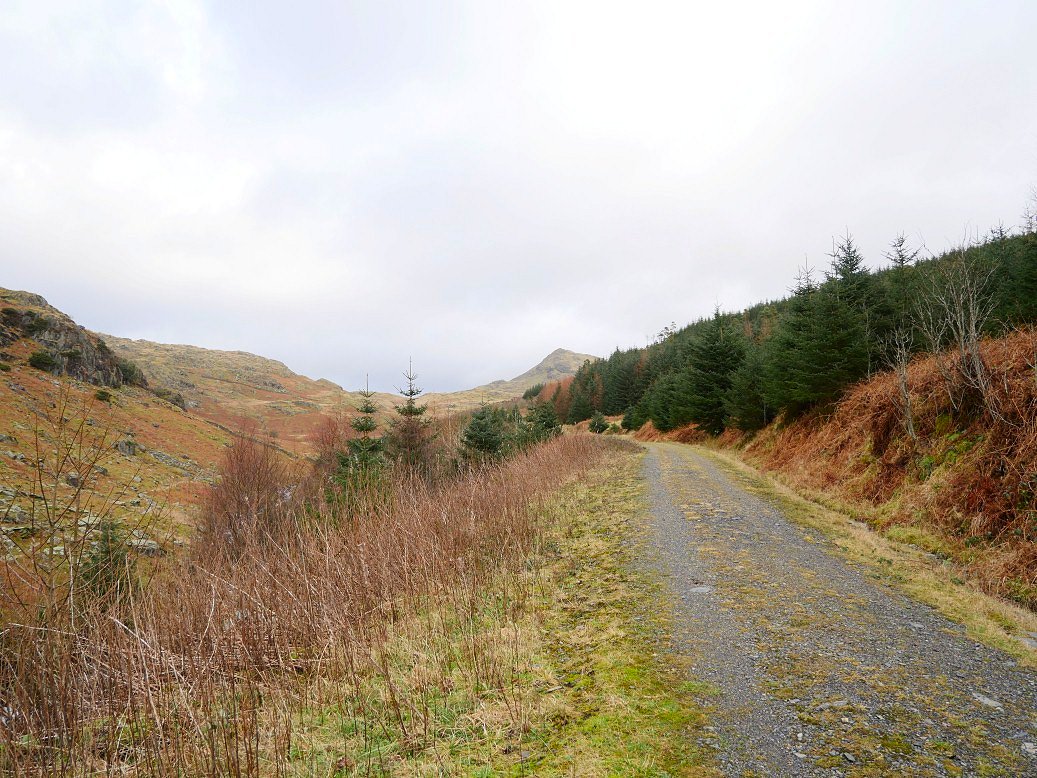 .Walking uphill on the path by the Lickle. White Pike in the distance.
.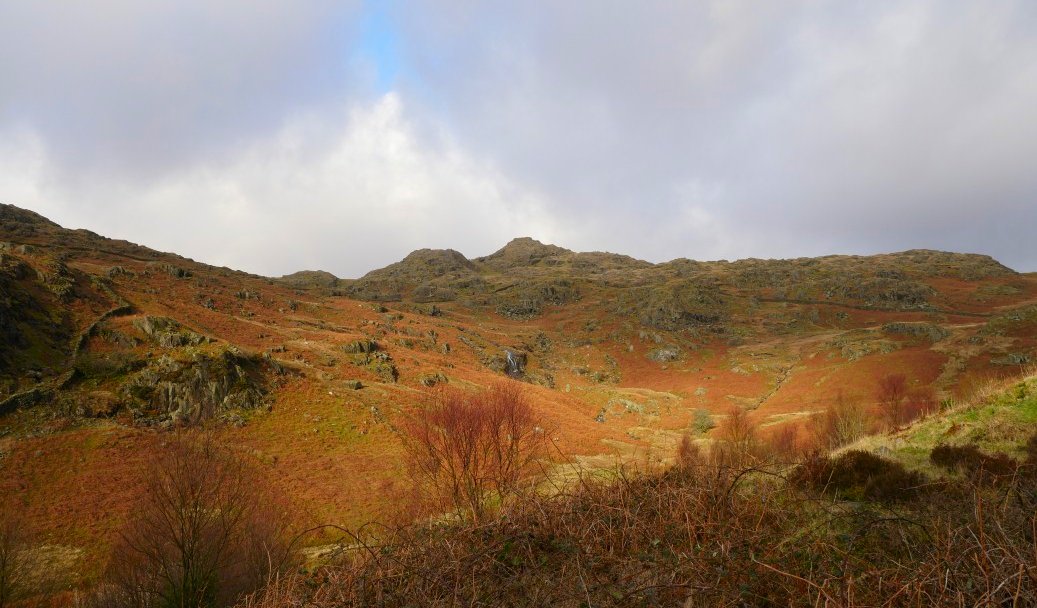 Looking up to the fells we would be climbing.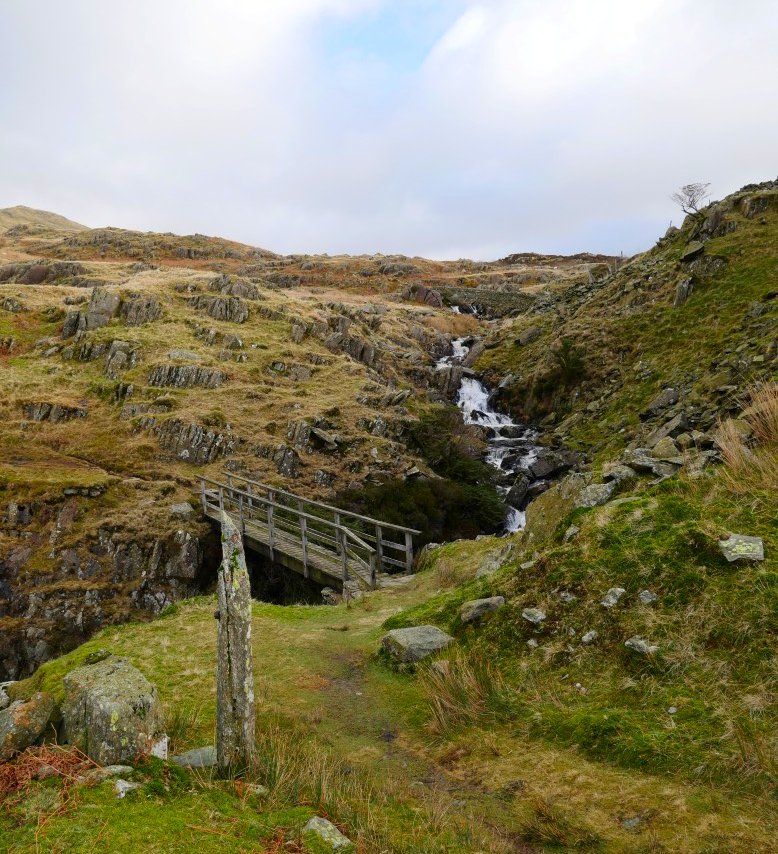 Natty Bridge is one of those places you just have to visit for the name alone And for the record I do think it's pretty natty..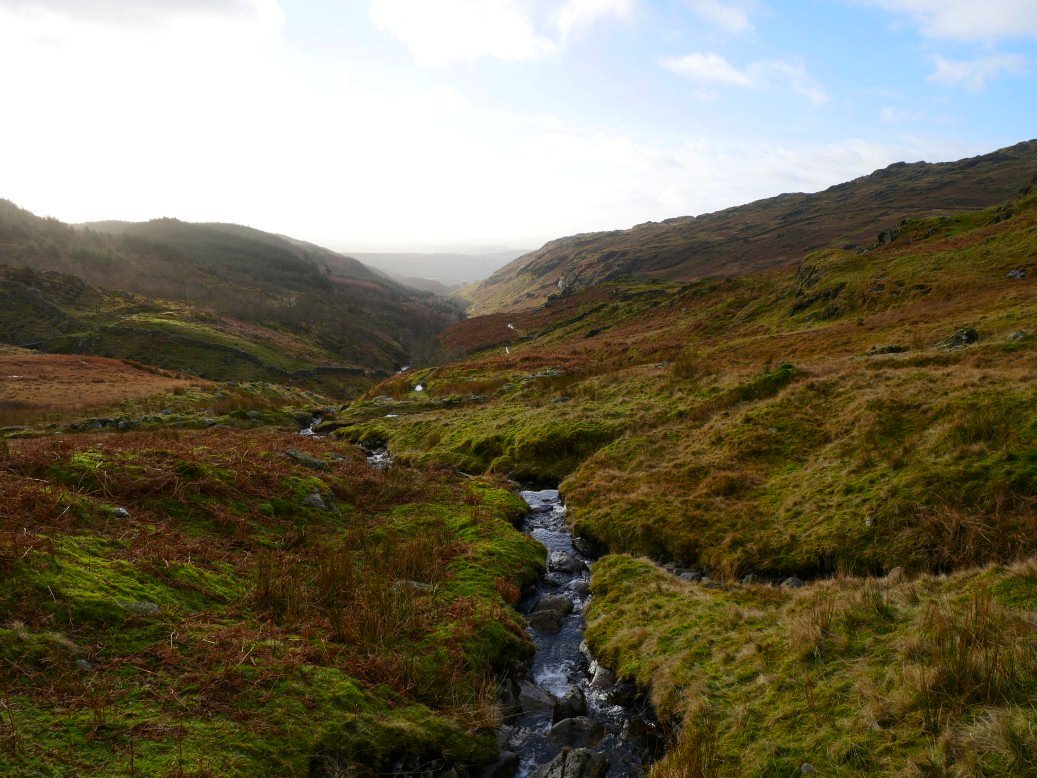 A look back down one of the streams that feeds the Lickle. There are no paths on the map to Pikes so It's a case of keeping your eyes open for any likely looking way on your left.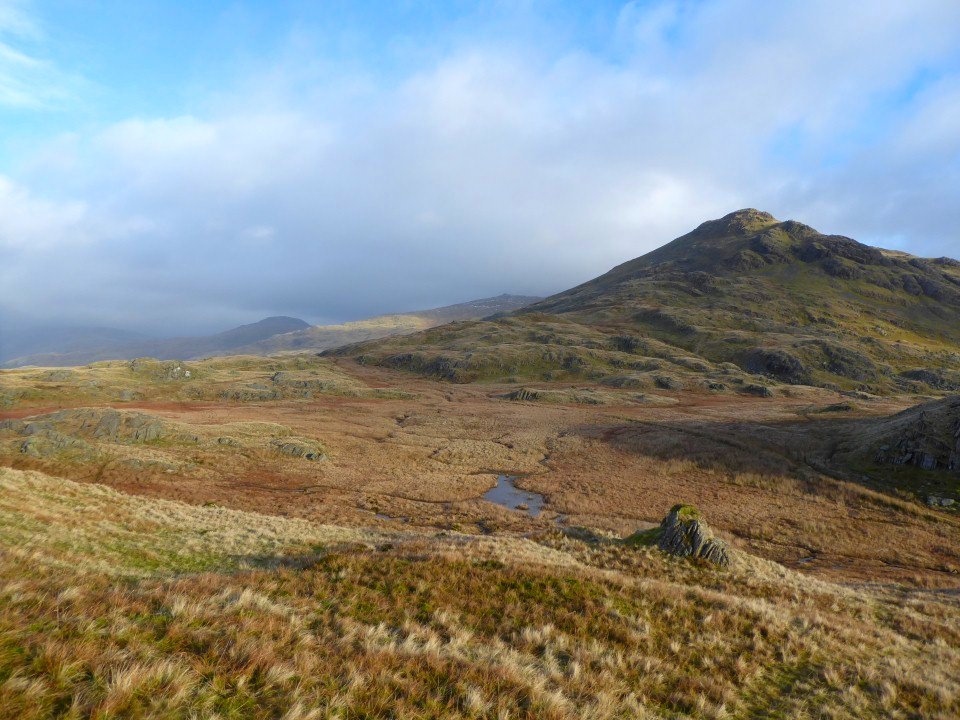 Saying that I don't think I've ever come the same way twice but you soon start the climb to Pikes and get a great view of White Pike with Dow Crag and Grey Friar beyond..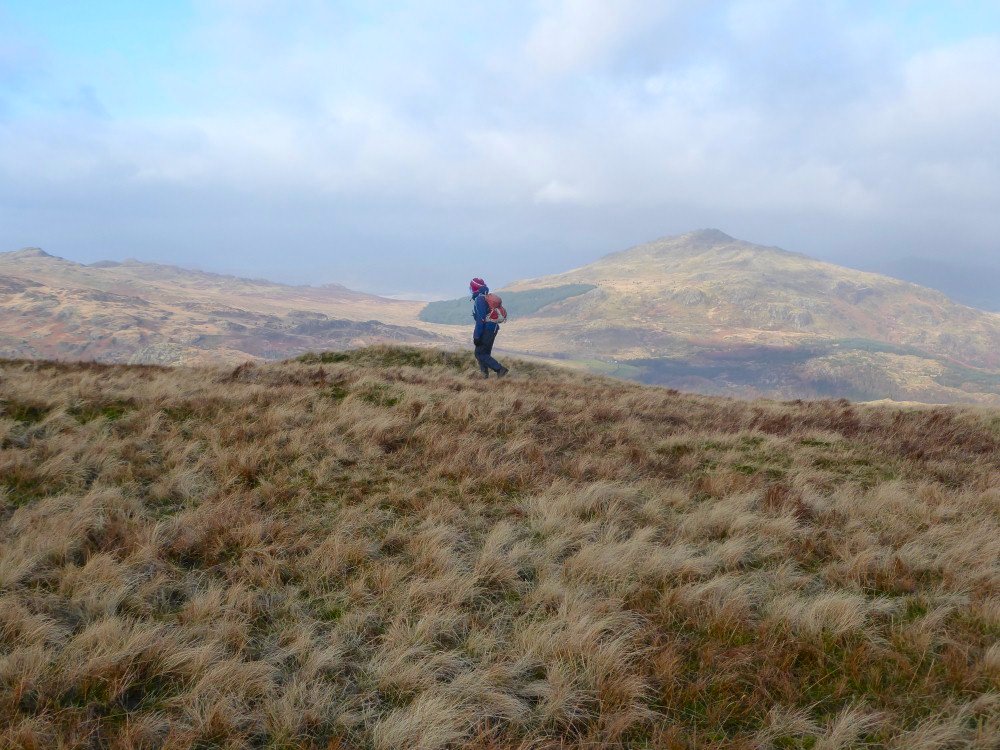 Sue on a different path, and or sheep trod to me. Harter fell in the distance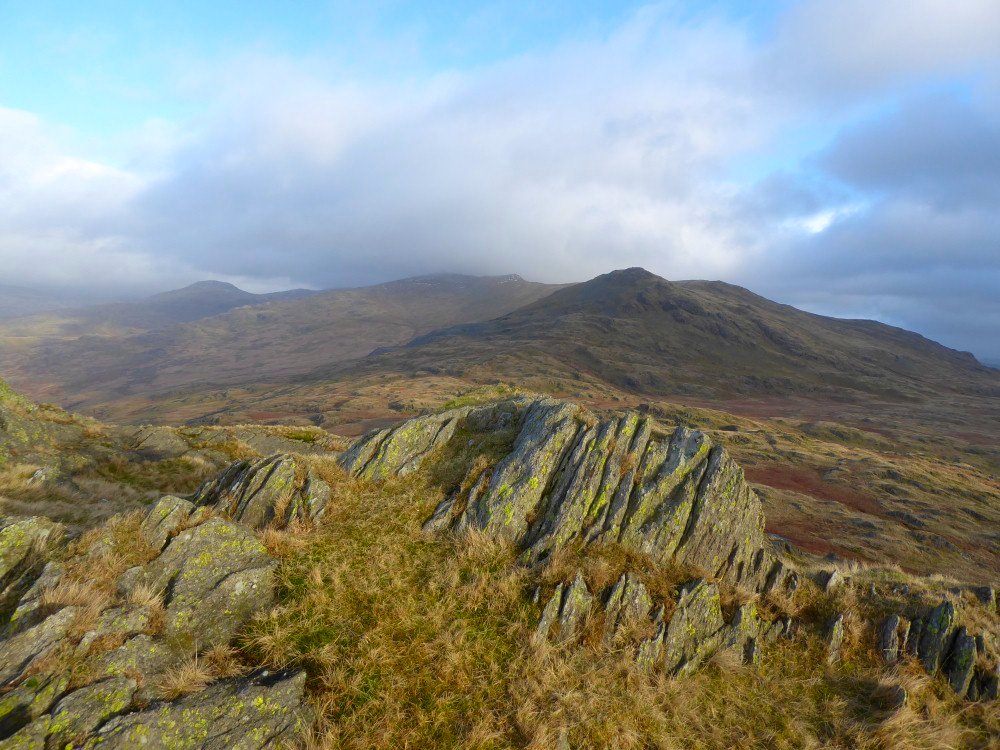 Looking back to the fells around the Walna Scar pass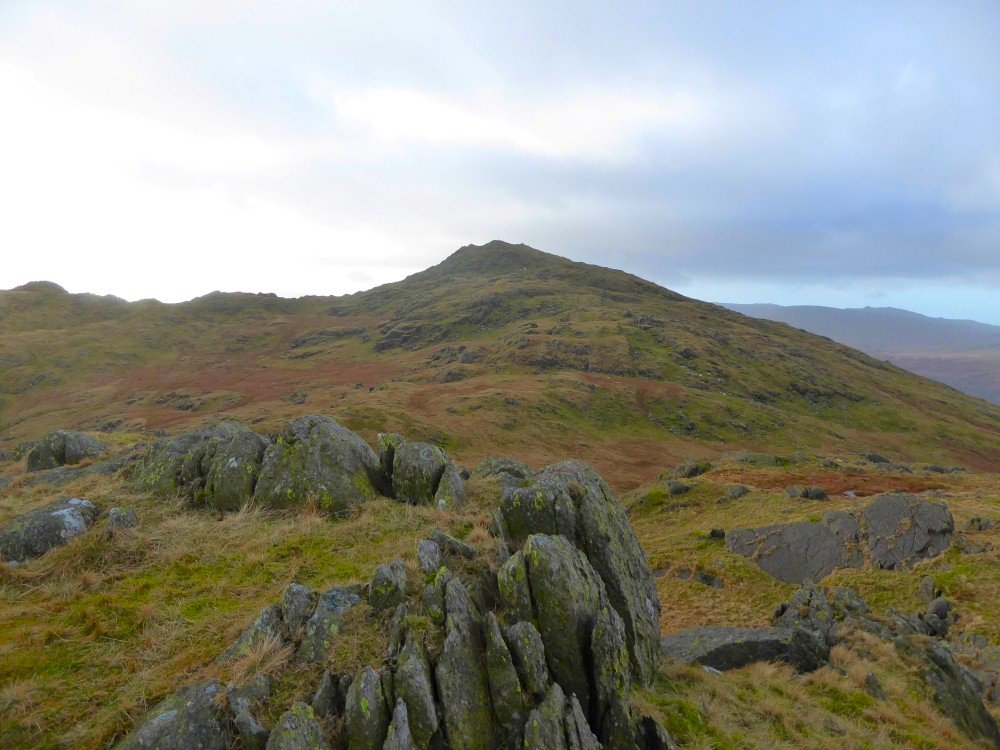 Caw from Pikes.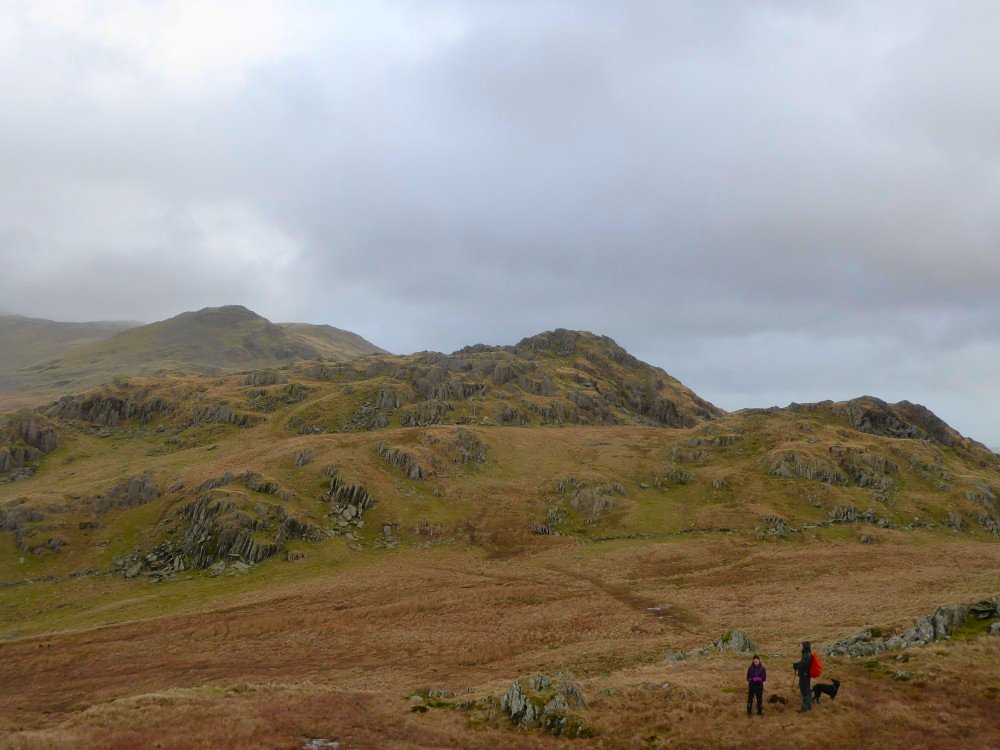 And Pikes from the ascent of Caw.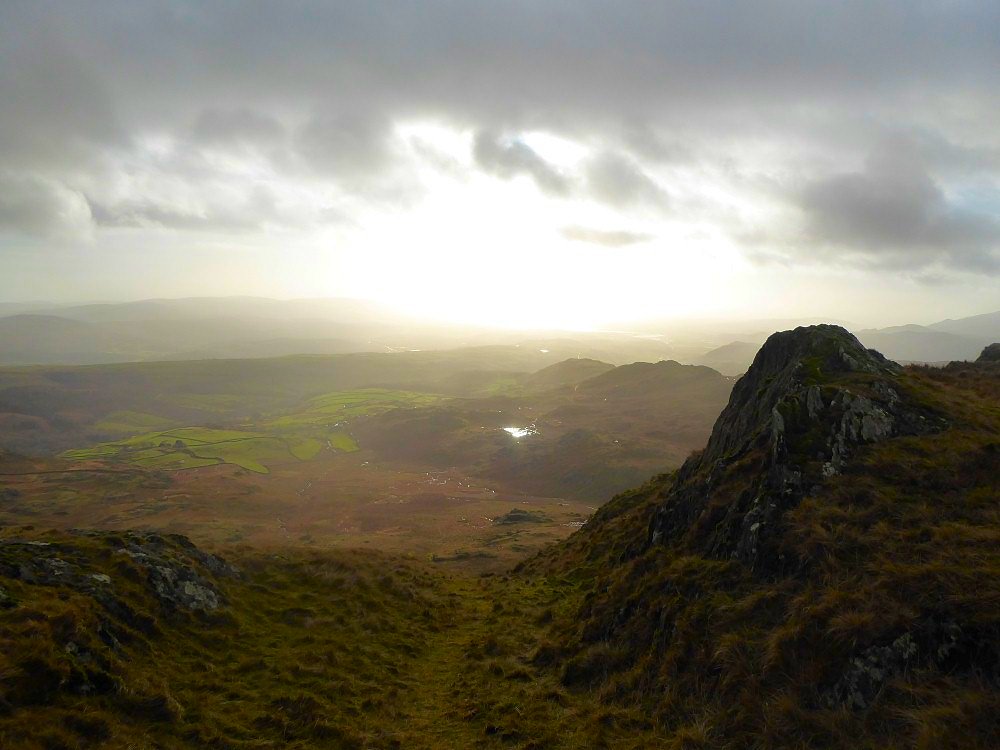 View into the sun from Caw.
A distant Devoke Water can just about be made out from Caw.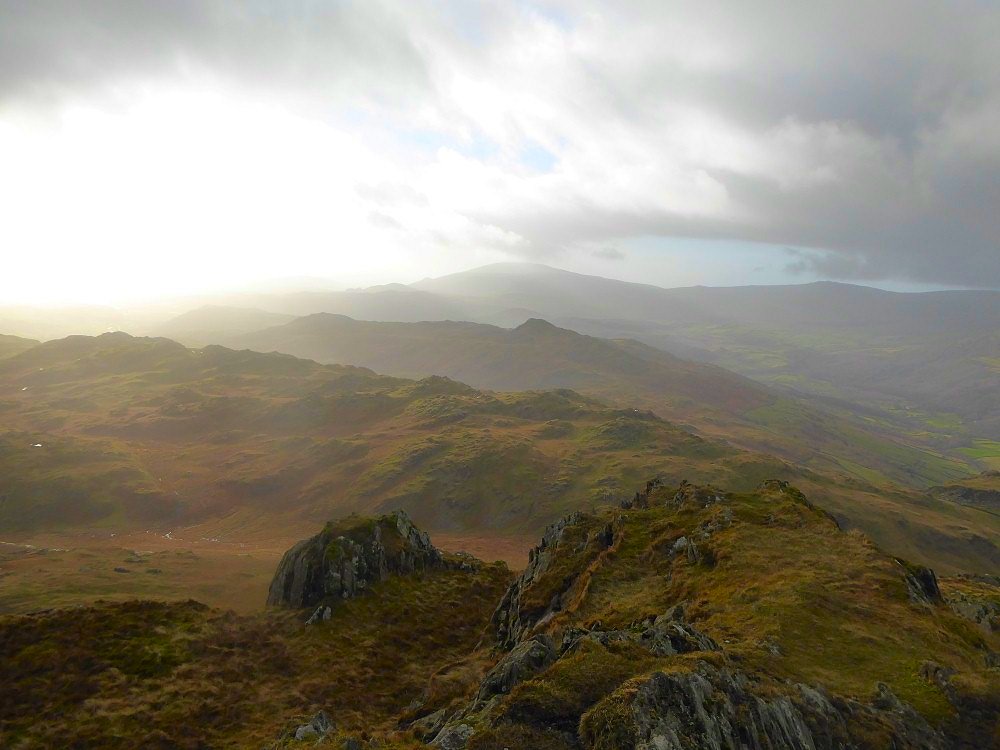 Caw really is a great viewpoint, in this direction you have the Fox Haw ridge then the pointy Stickle Pike and then Black Combe.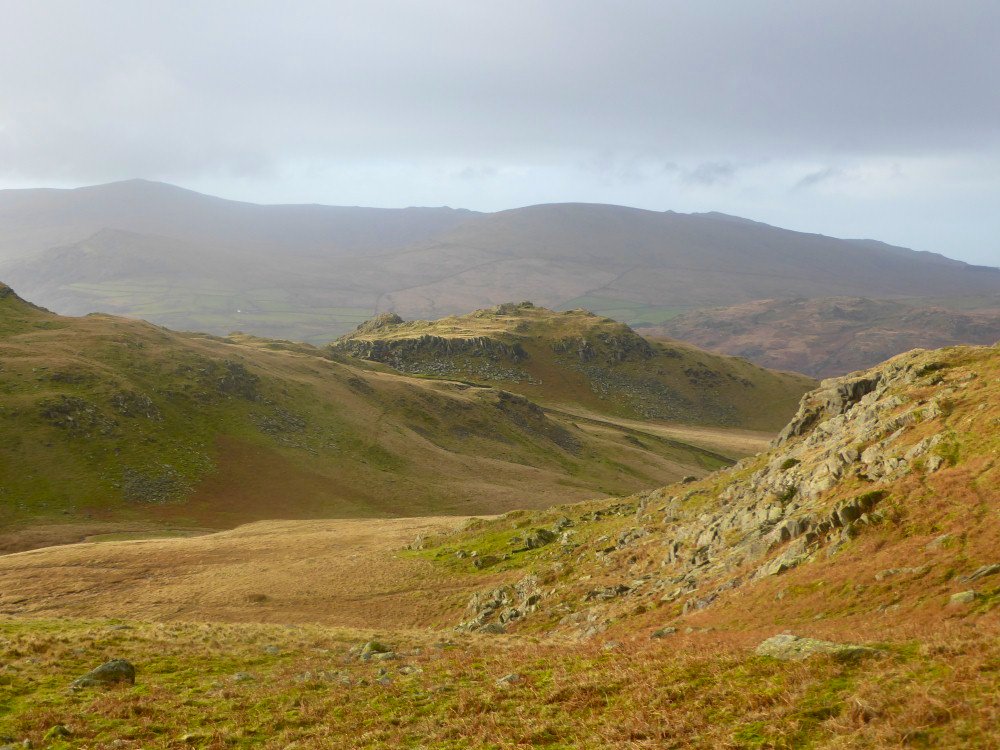 Just as the east side of Caw is quite a gentle climb the west is a pretty steep path down but it is mainly on grass. Brock Barrow is the fell at the end of the valley.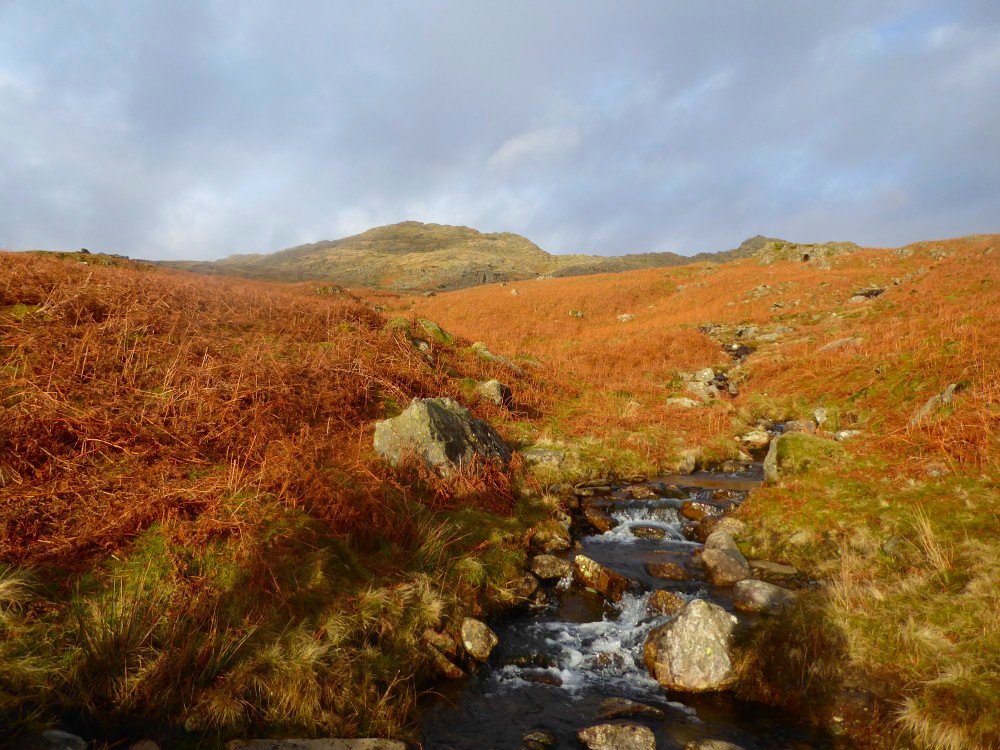 Caw from near the end of Long Mire.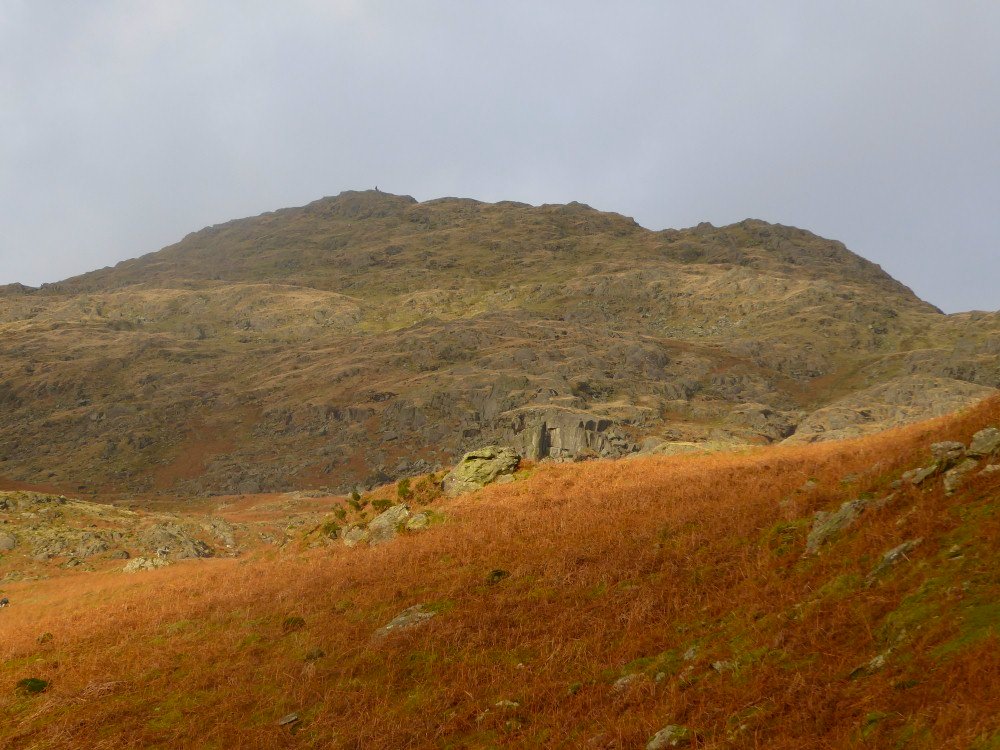 Zooming in on the top.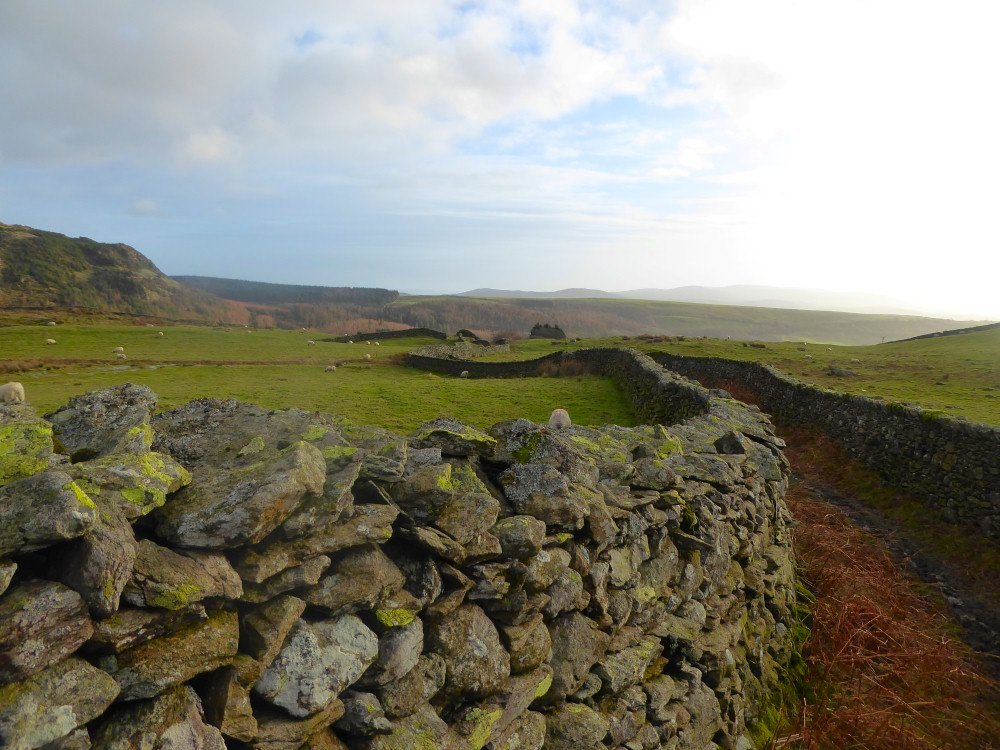 Lovely old lane down to Stephenson Ground.
Unusual stone fence.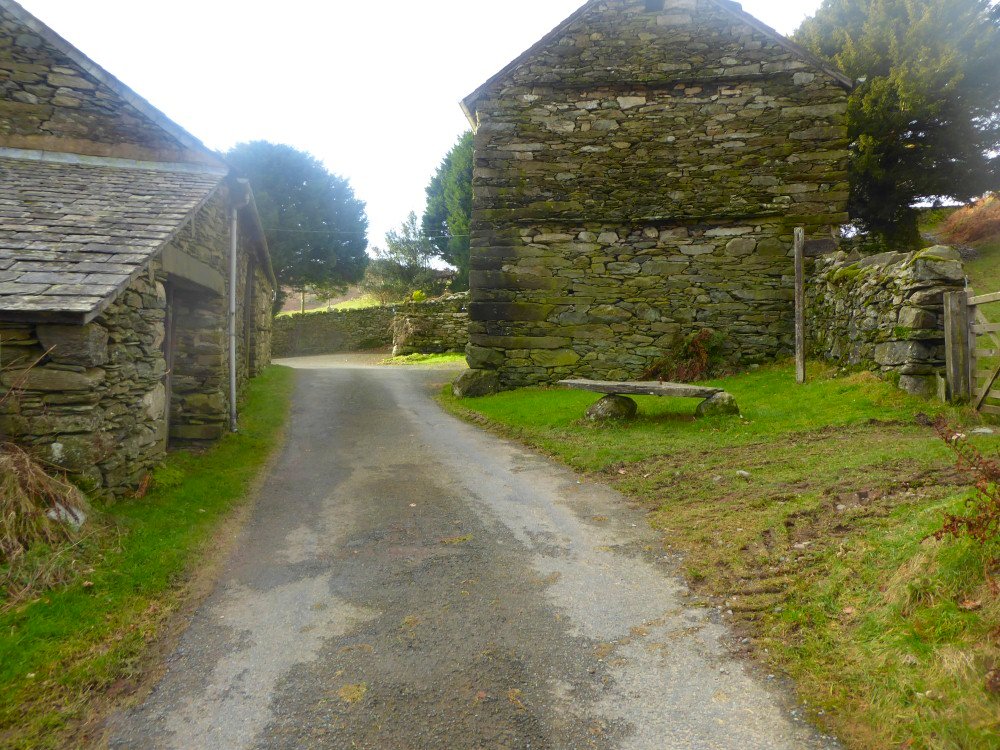 Stephenson Ground with handy Flintstone style bench.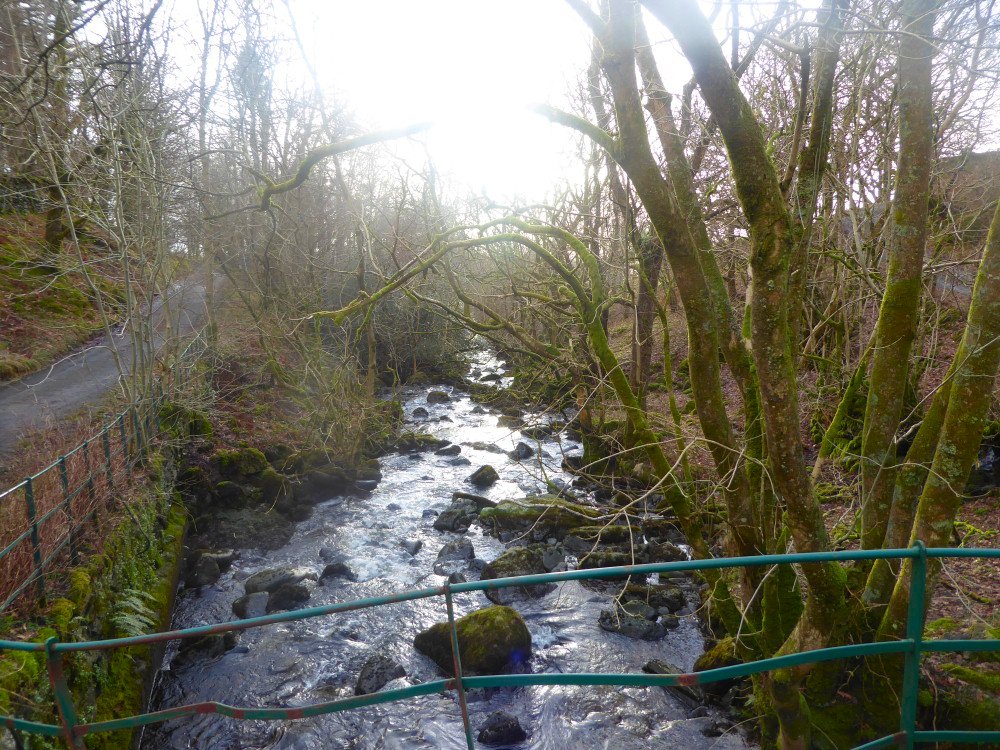 Crossing the Lickle at Water Yeat bridge.We have fond memories of this bridge as the last time we were here was about 7.30 on a pitch black November night and we were relived to find the road after coming out of the forest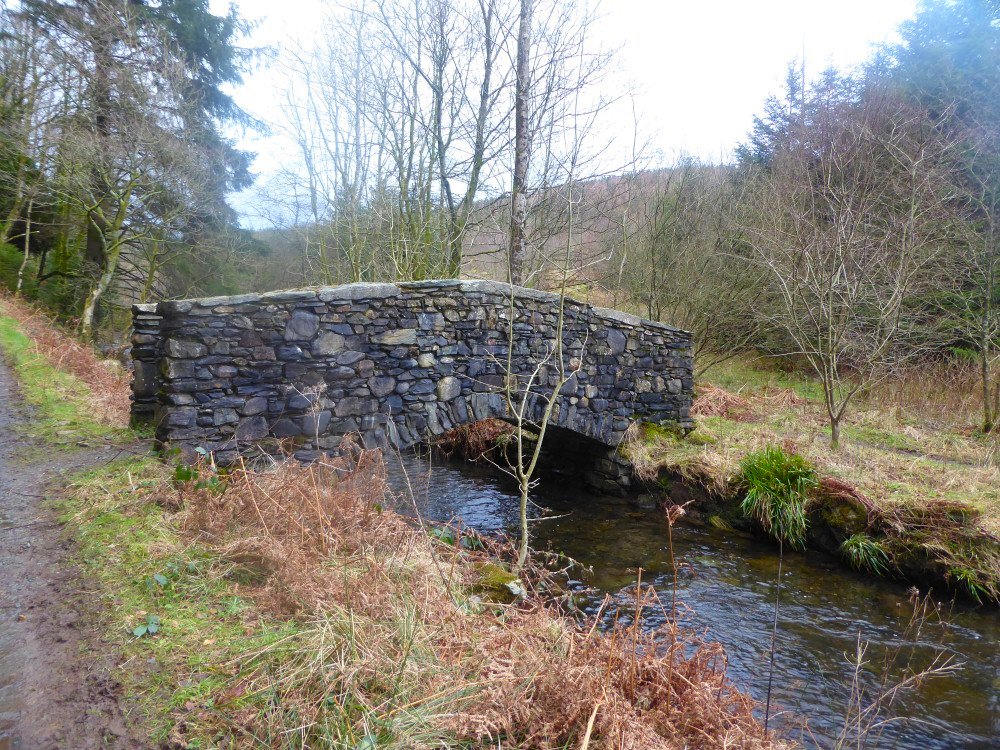 Back to the bridge at Appletree Worth now with just the steep muddy path to climb back to the car.