WWW.KARLSWALKS.CO.UK
PICTURES AND TRIP REPORTS FROM MY WALKS IN THE ENGLISH LAKE DISTRICT
---
Pike O' Blisco, Cold Pike and Little Stand
17th April 2016
Route. Three Shires Stone - Black Crag - Pike O' Blisco - Cold Pike - Little Stand - Red Tarn - Three Shire Stone.
(about 5.5 miles 2000 ft ascent
Sue had only returned on Saturday evening from a weeks walking on Dartmoor so a nice easy stroll was ordered for today.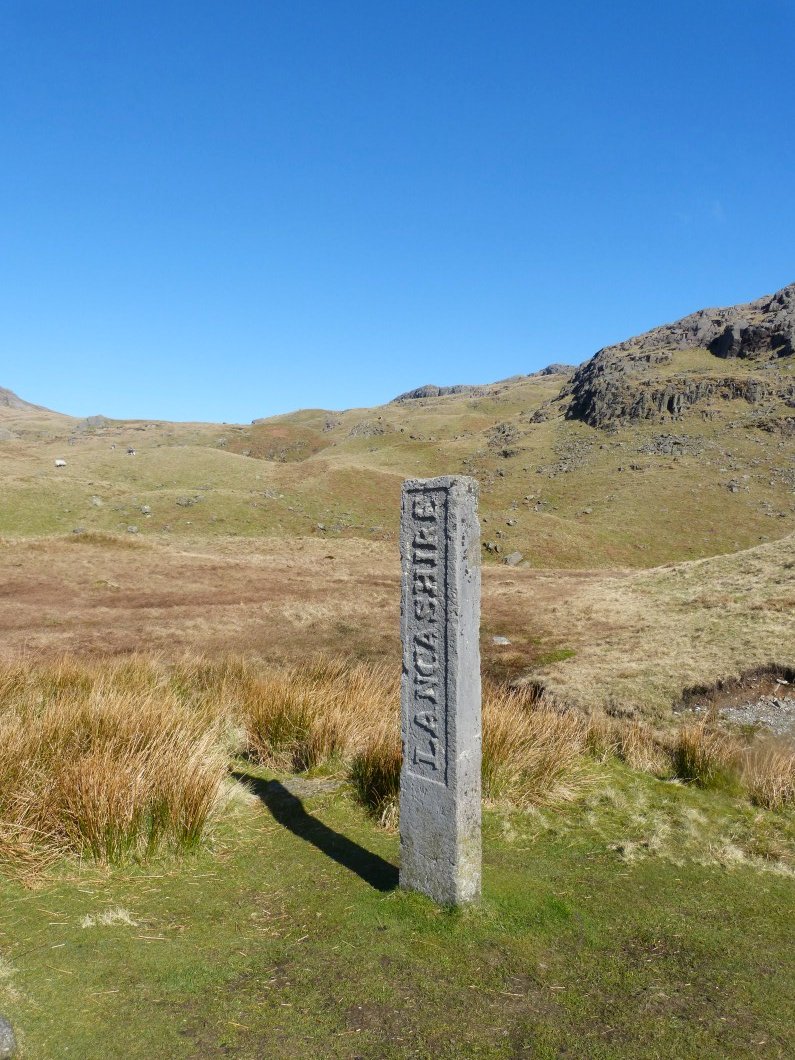 It's a beautiful morning as we park up at the Three Shire Stone, which marks the old boundary of Lancashire, Cumberland and Westmorland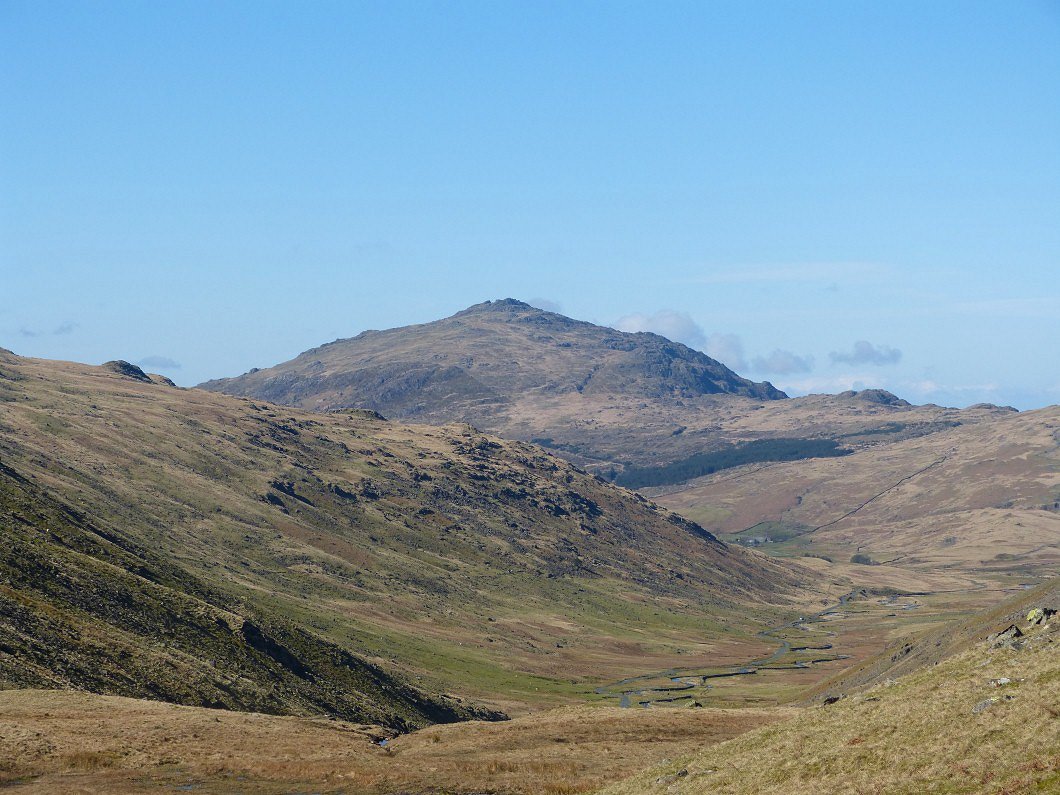 Wrynose Bottom with Harter Fell above.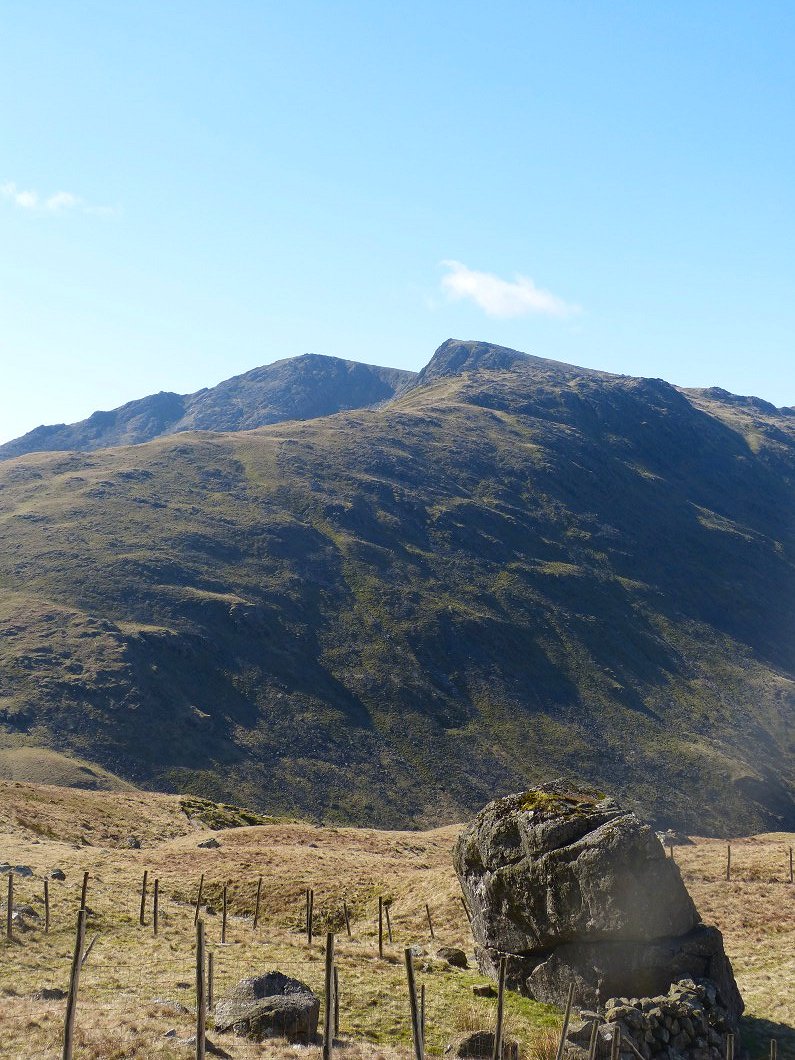 Instead of following the main path to Pike O' Blisco from Red Tarn we headed for Black Crag. This is looking to Great Carrs and Swirl How from the sheepfold just off the path.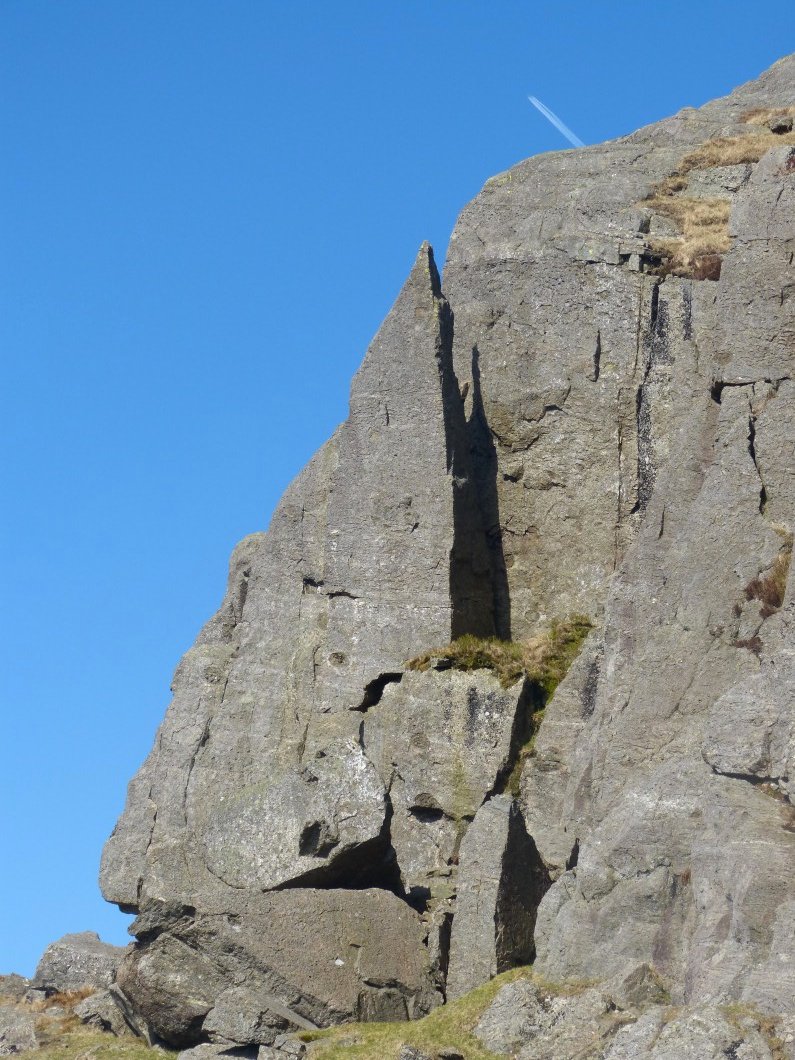 The needle on Black Crag. mentioned by Wainwright (Southern fells- Pike O Blisco 8 )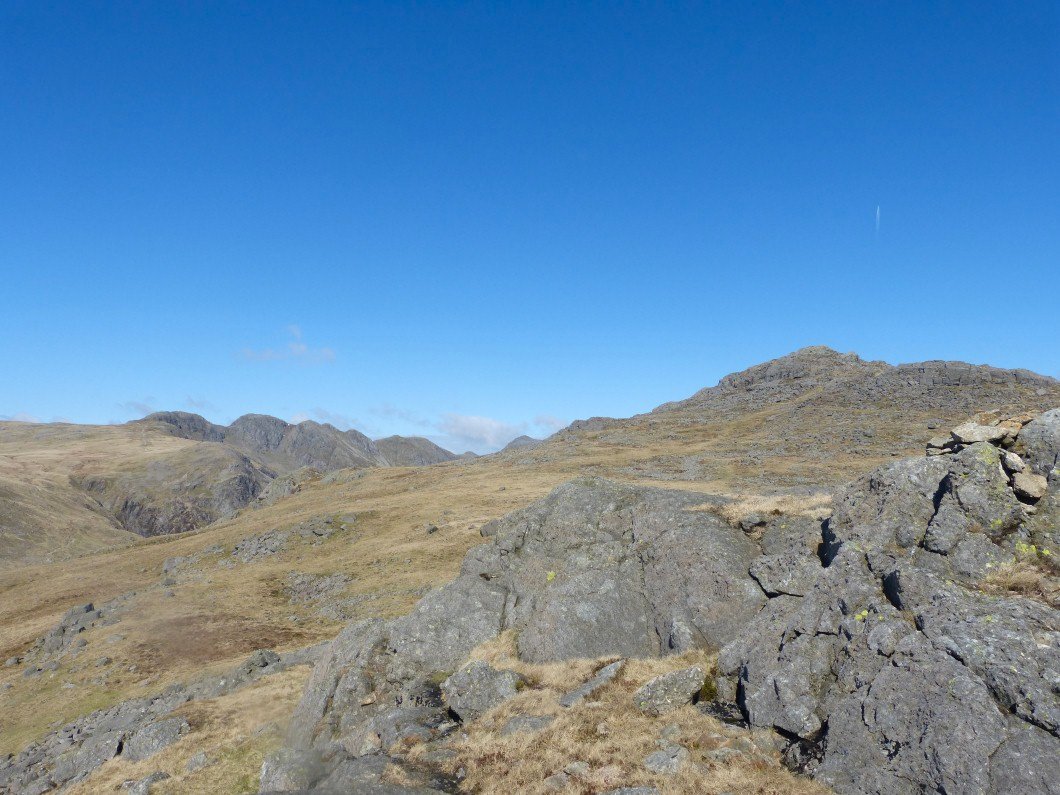 Pike O' Blisco on the right then the Crinkles leading on to Bowfell.
Looking up to Pike O' Blisco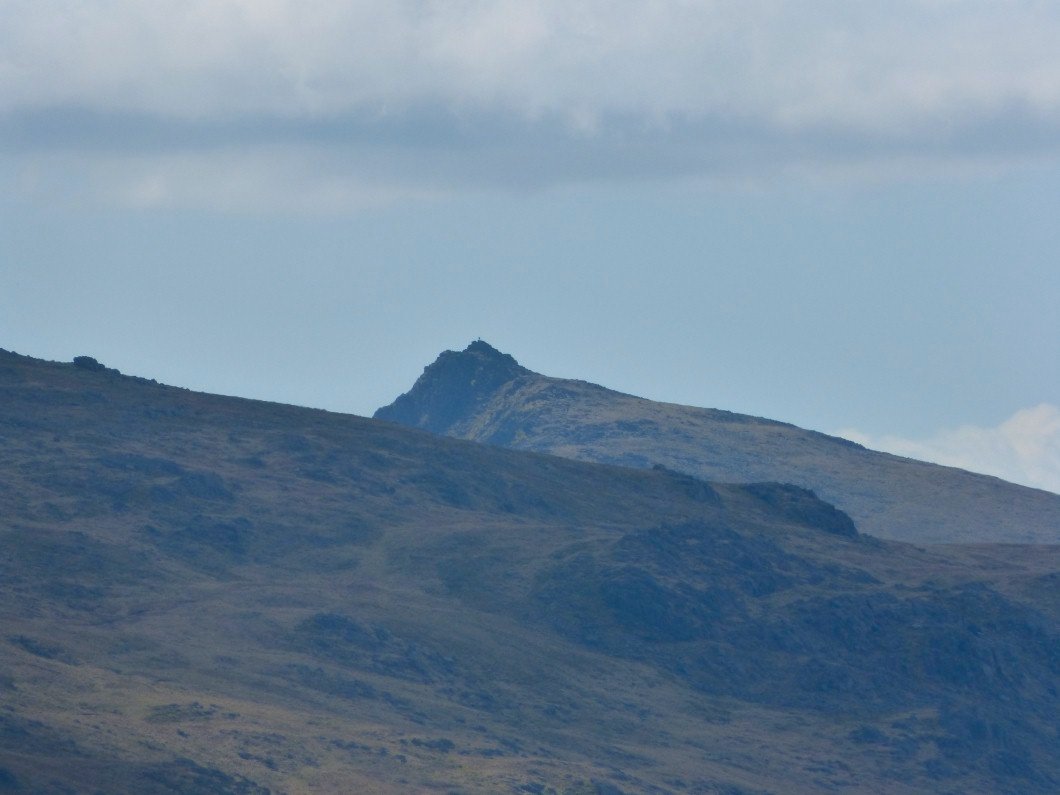 The top of Dow Crag appears.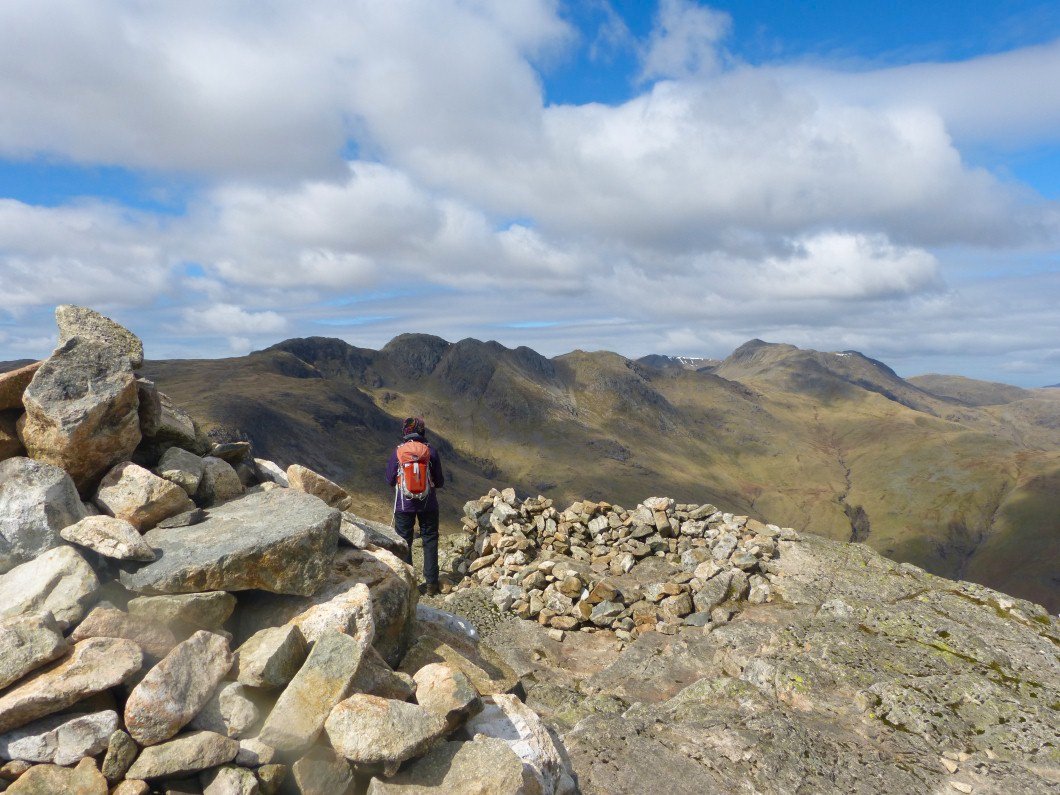 Sue looking to the Crinkles and Bowfell from Pike O' Blisco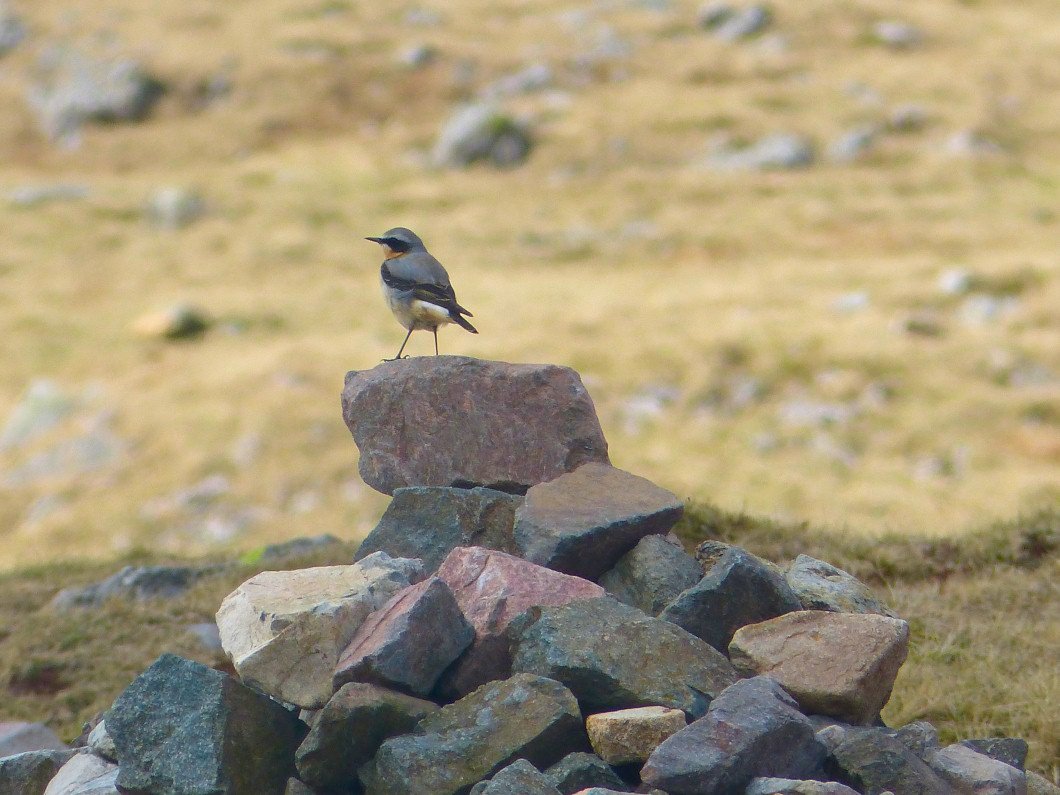 It must be nearly summer as the Wheatears have arrived.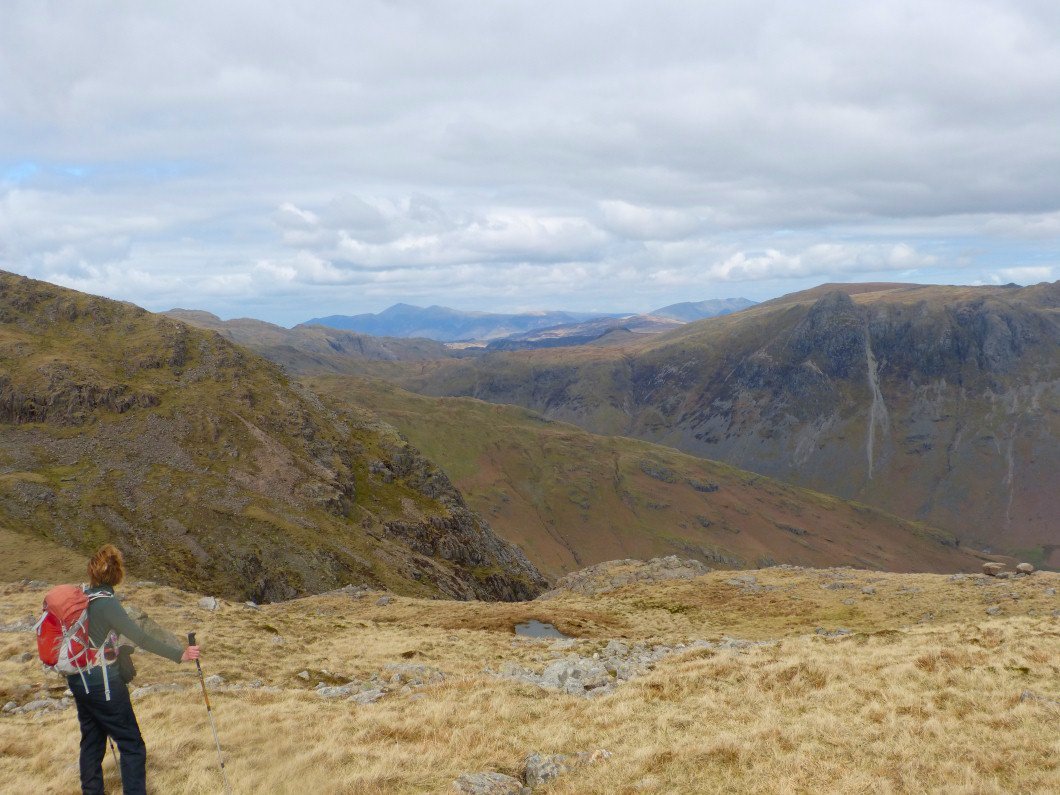 Skiddaw and Blencathra in the far distance.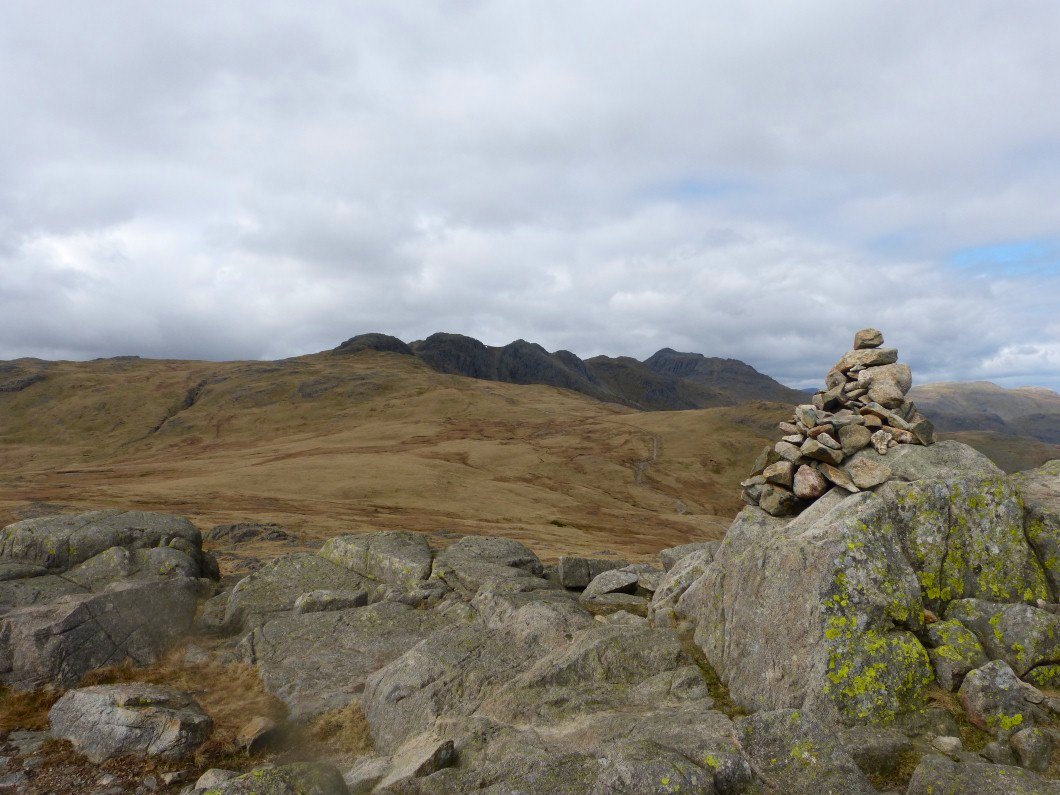 On Cold Pike now and the day is turning a bit darker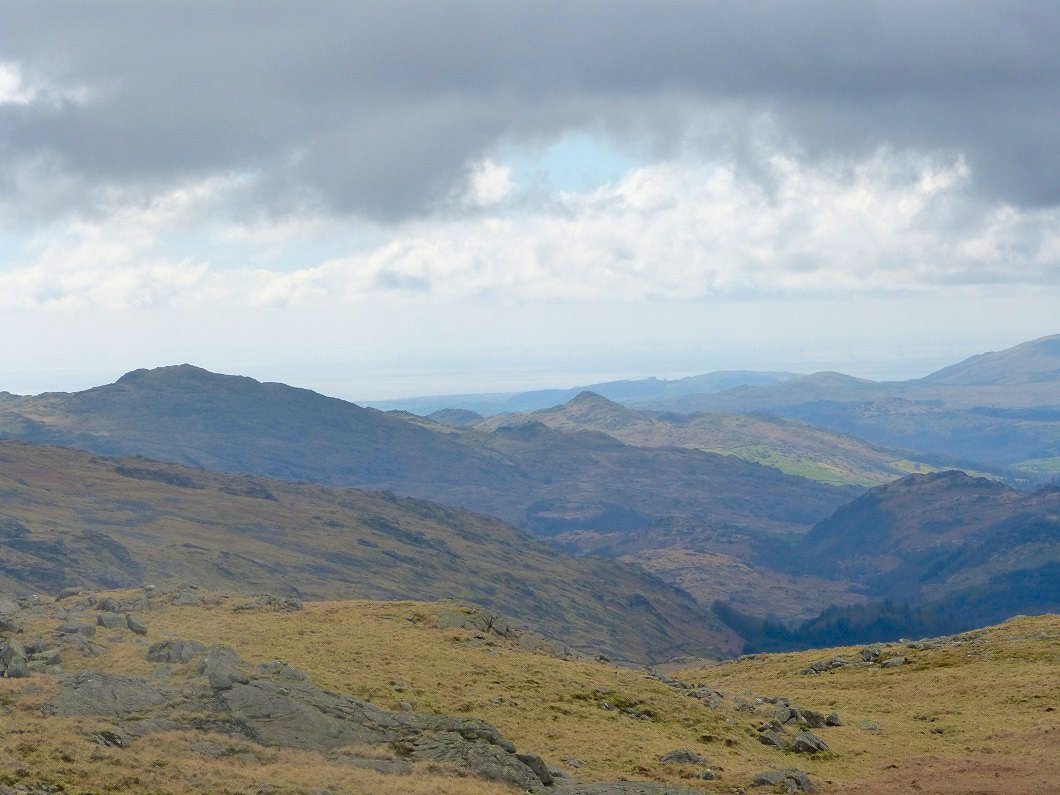 Looking over to the little point of Stickle Pike.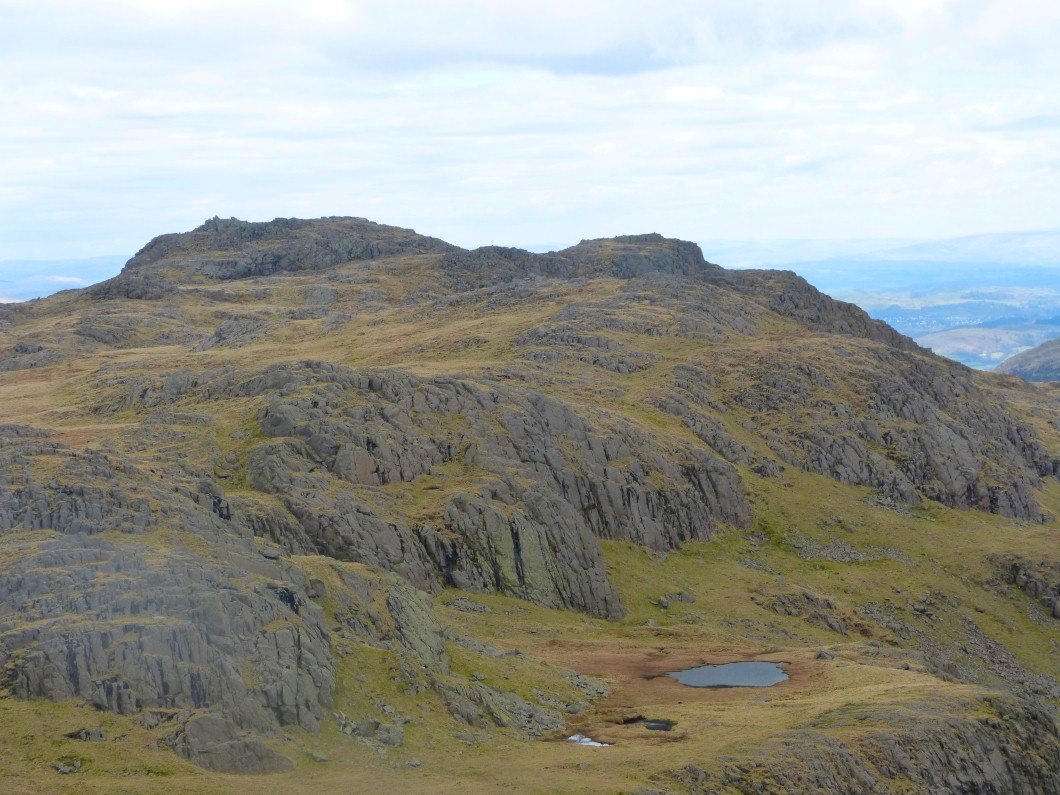 Cold Pike from the climb to Little Stand.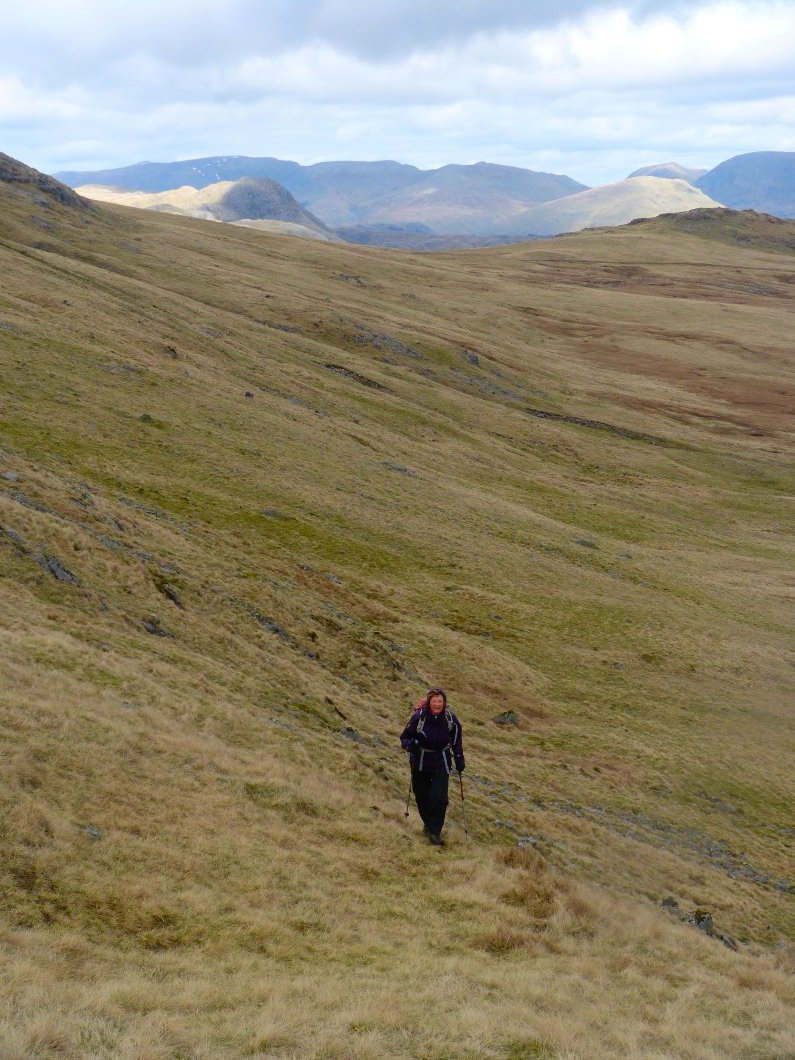 Theres not much of a path and it's a little wet but the trip around to Little Stand is worth it in my view.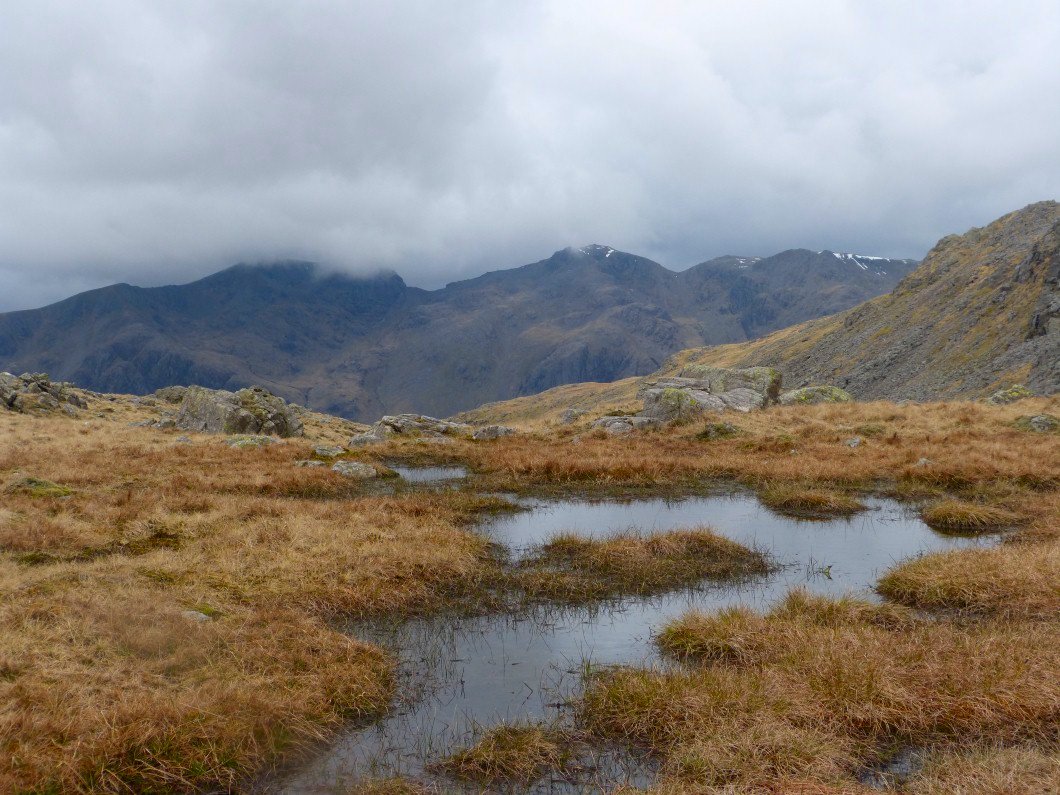 The Scafell group from just below Little Stand top.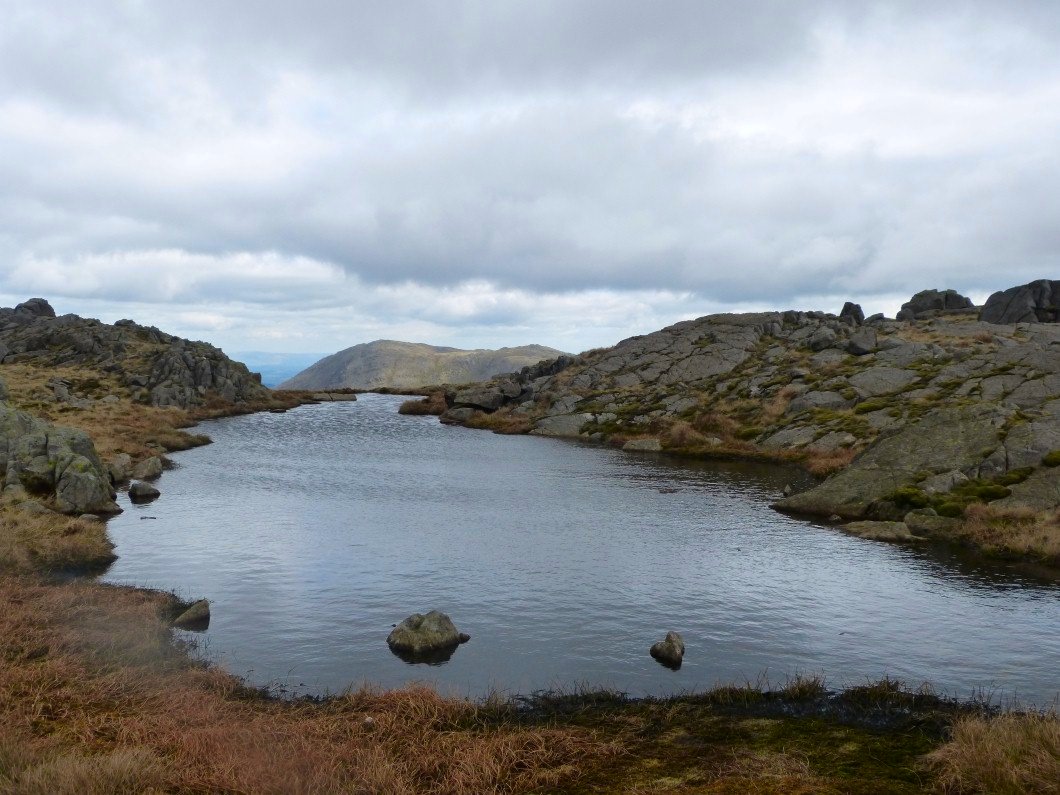 Wetherlam seen across one of the several lovely tarns on Little Stand.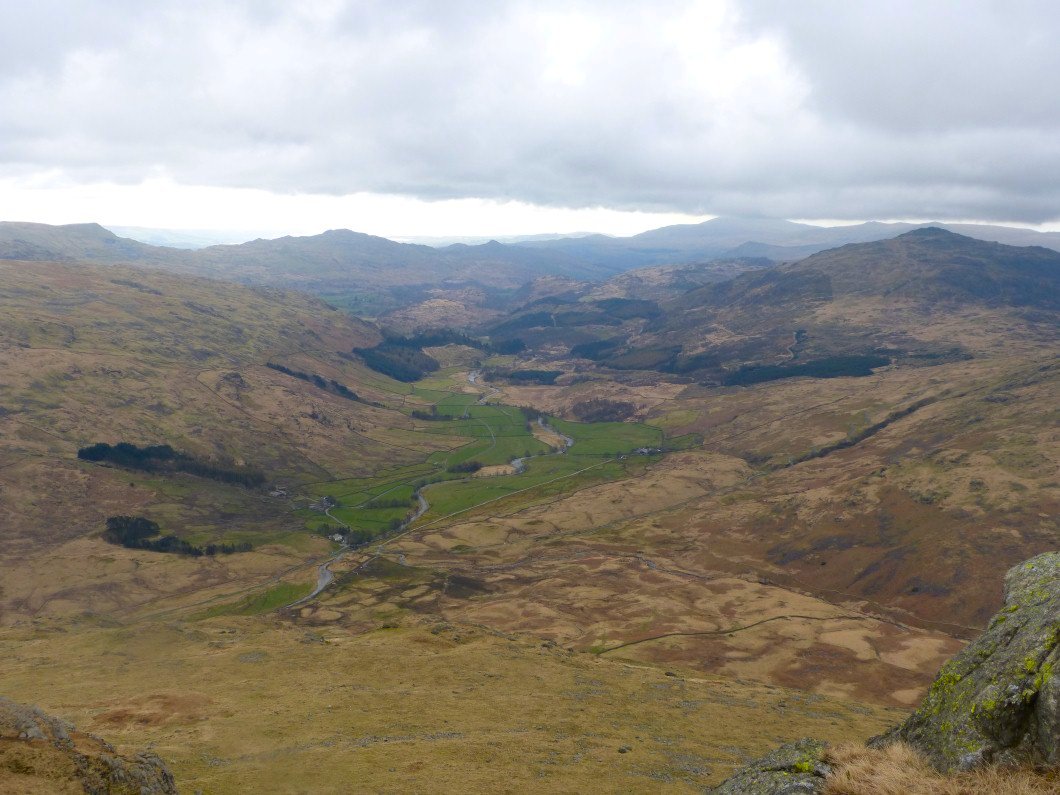 Great view of Cockley Beck and the Duddon.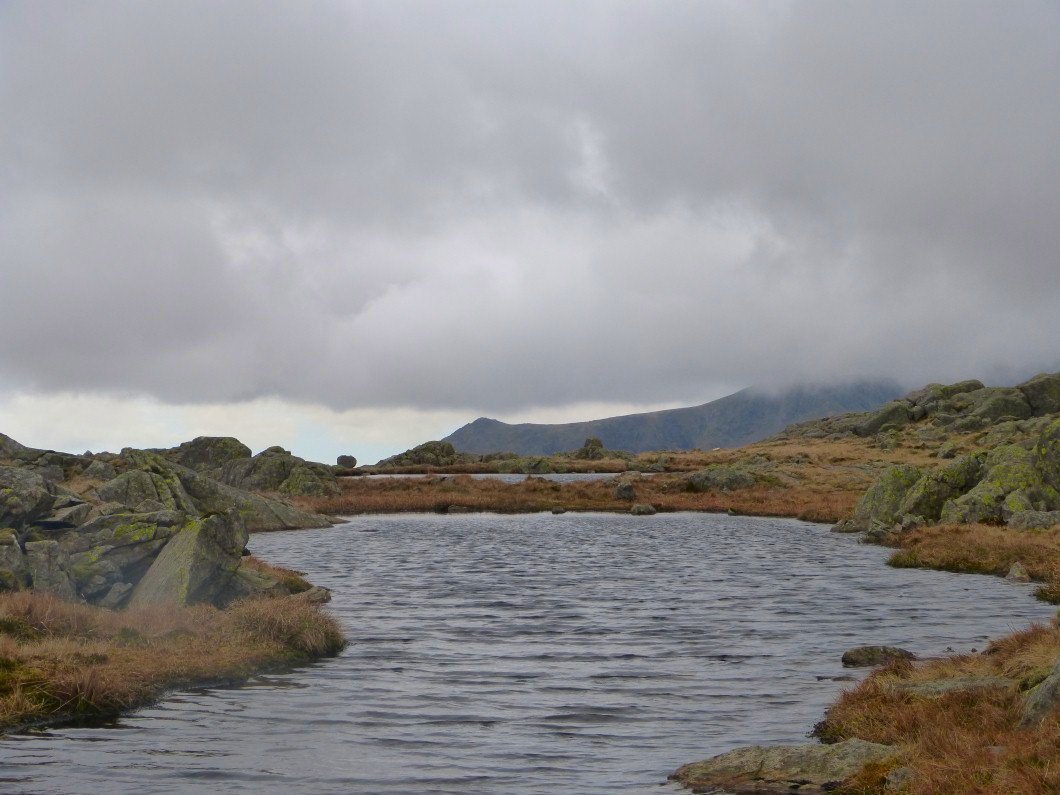 Slight Side from Little Stand.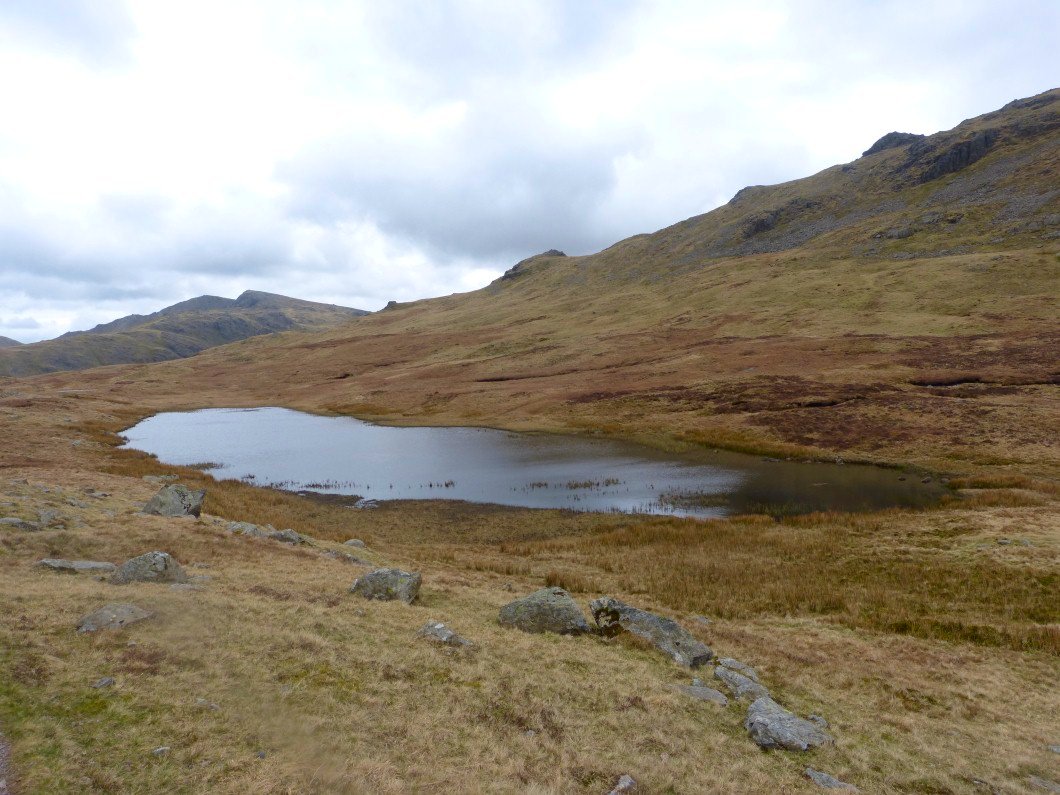 We retraced our steps to pick up the "motorway" path to Crinkle Crags and dropped back down to Red Tarn.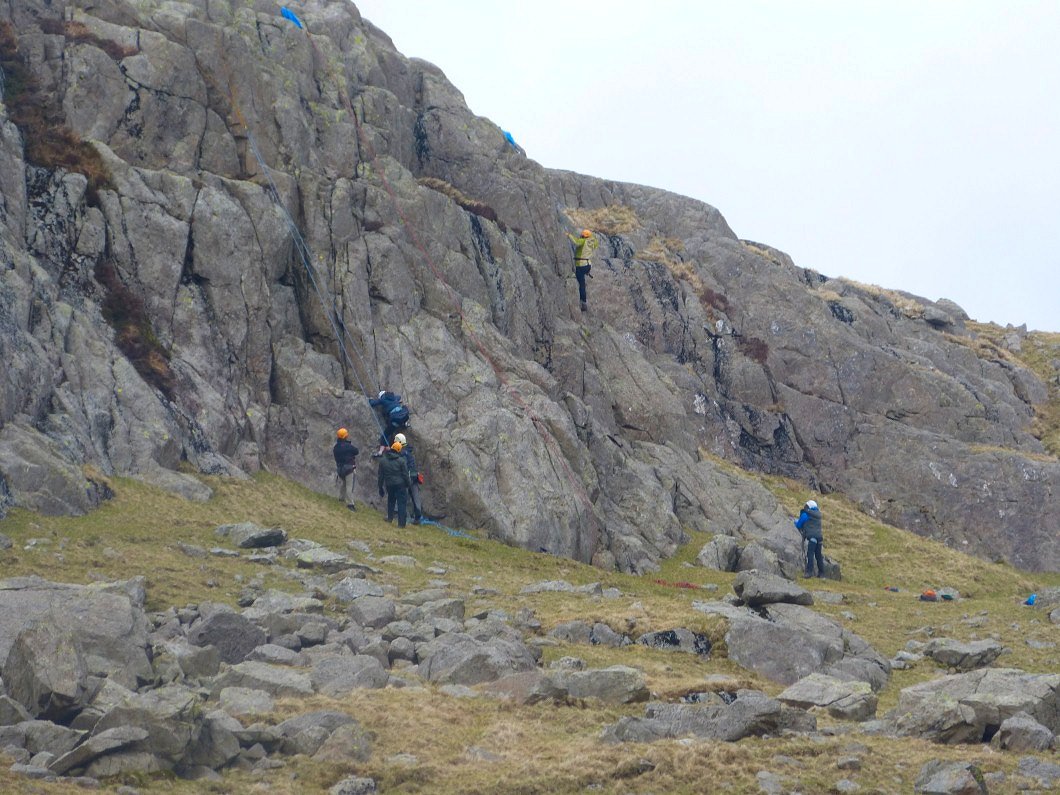 Climbers on Black Crag.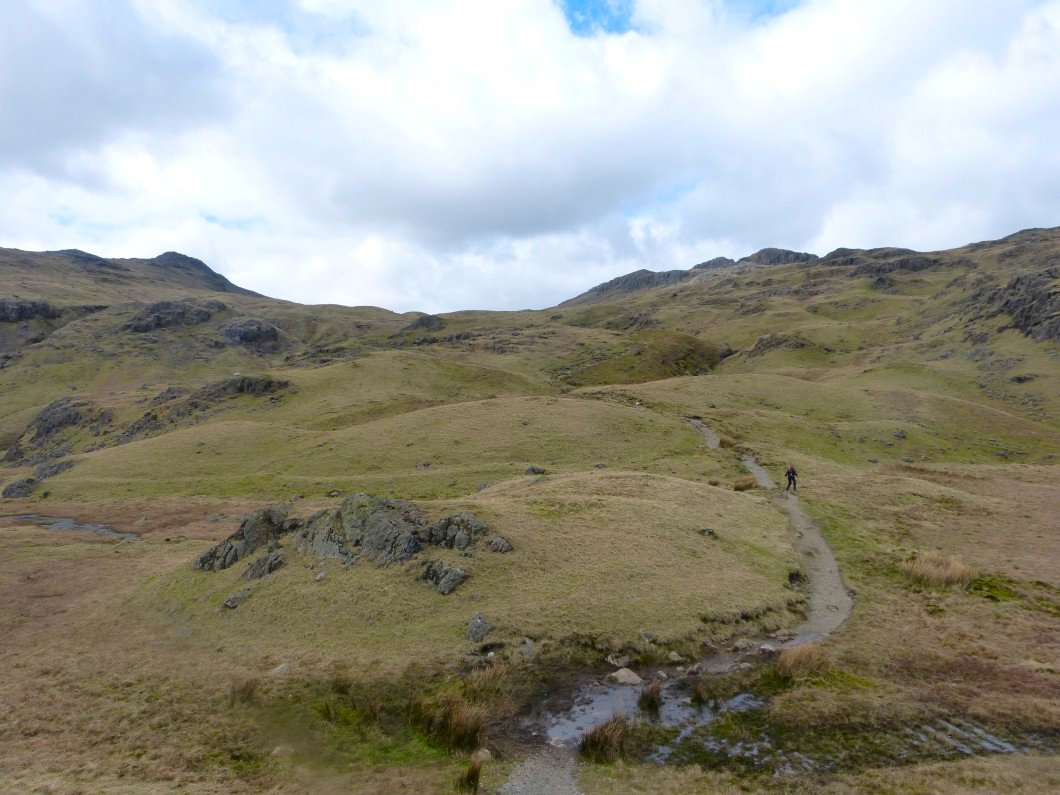 Looking back from near the Three Sire Stone to the path to Red Tarn