WWW.KARLSWALKS.CO.UK
PICTURES AND TRIP REPORTS FROM MY WALKS IN THE ENGLISH LAKE DISTRICT
---
High Rigg, Low Rigg and Great How
20th March 2016
Route. Legburthwaite - High Rigg - Low Rigg - St.John's in the vale church - Low Bridge End farm - Legburthwaite - Great How.
(about 10.5 miles 1500 ft ascent
Dave, Kelly and Jack the staffie were on holiday in the Lakes for Easter and they invited us to meet for a walk over the lovely High Rigg. The weather was typical for a sunny day in March- warm in the sun and chilly in the shade.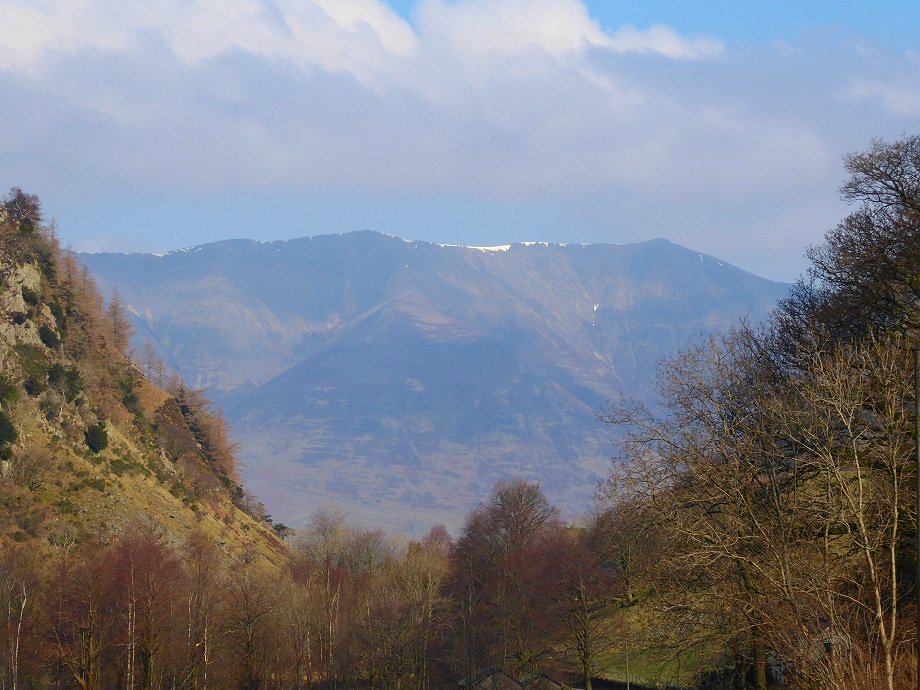 Blencathra seen through St.John's in the Vale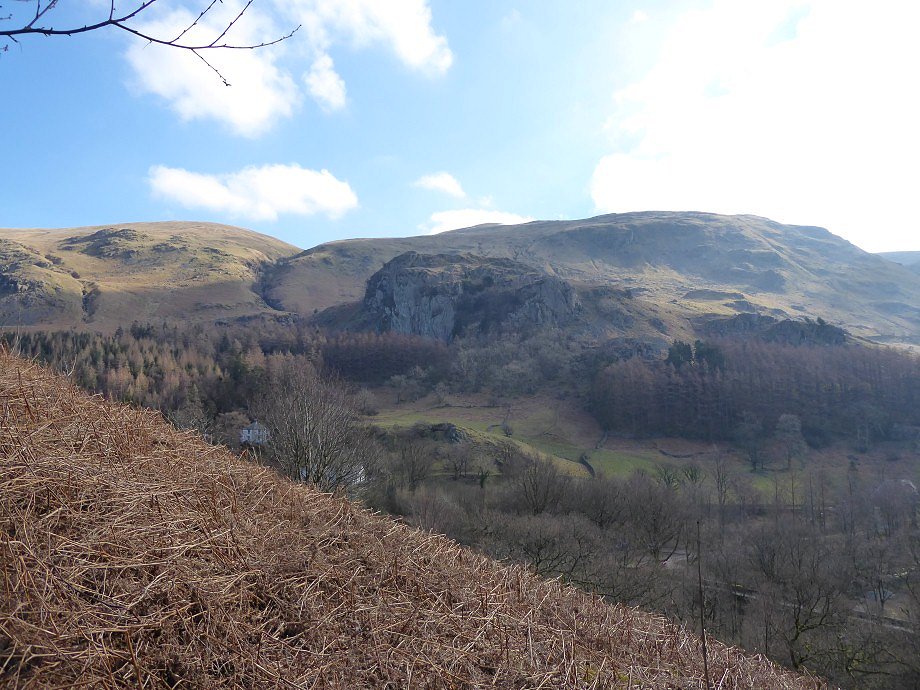 Castle Rock from the climb to High Rigg.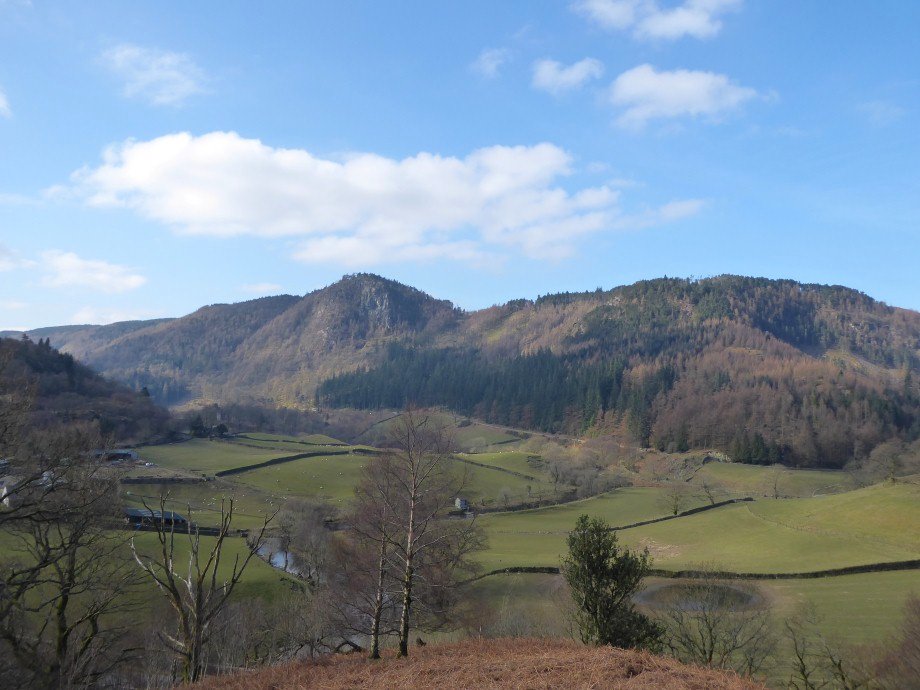 Raven Crag and The Ben.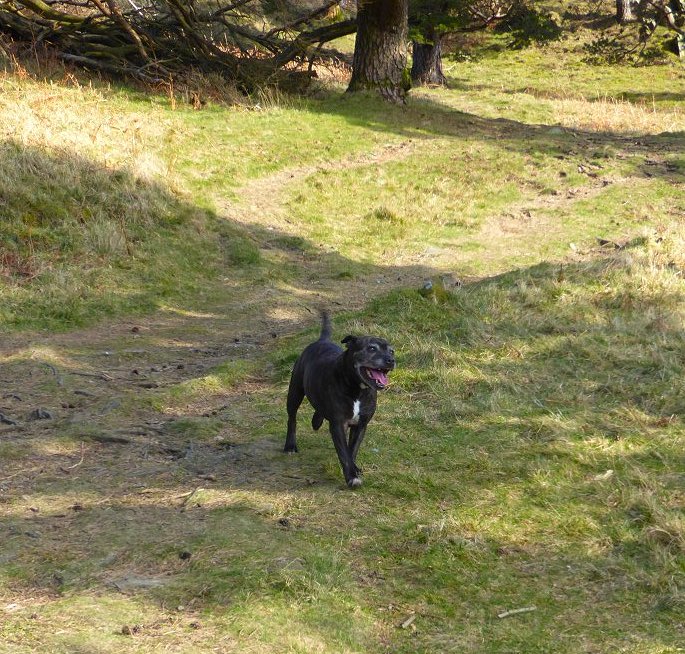 Handsome Jack. Full of beans at the start of the walk.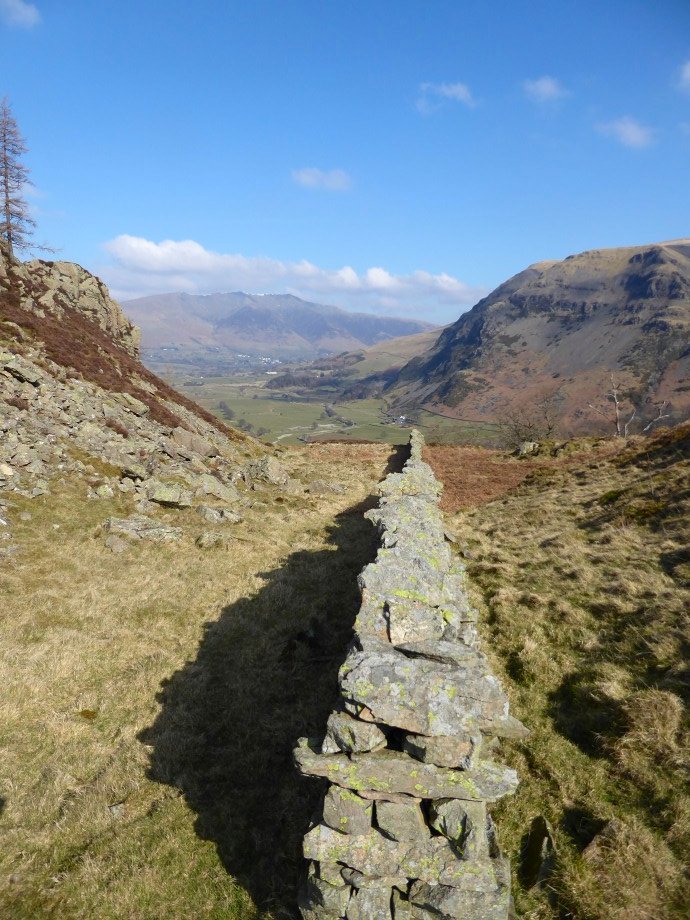 Blencathra again.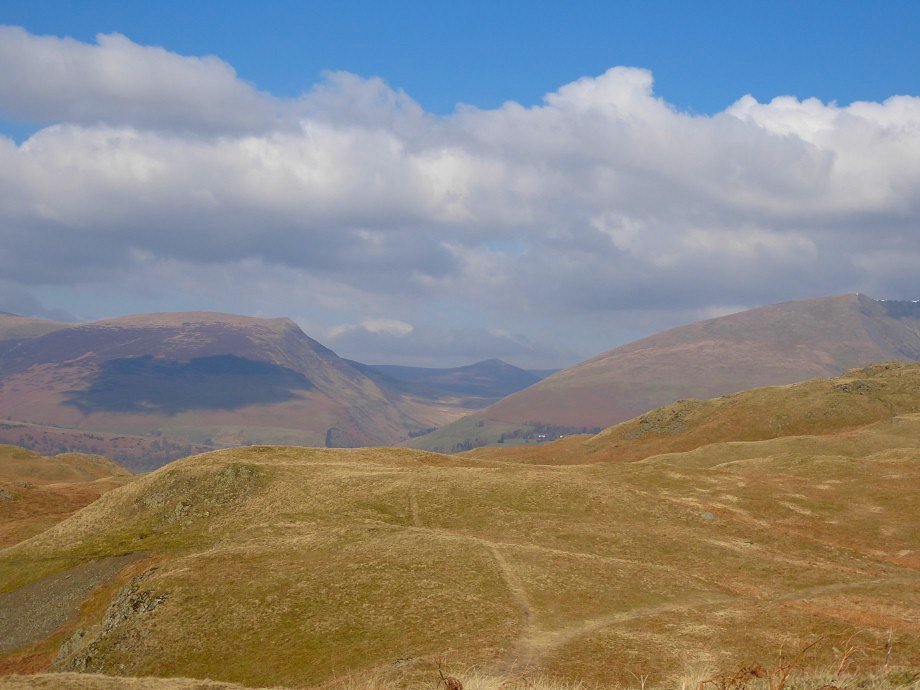 Looking past Lonscale fell to the pointed Great Calva.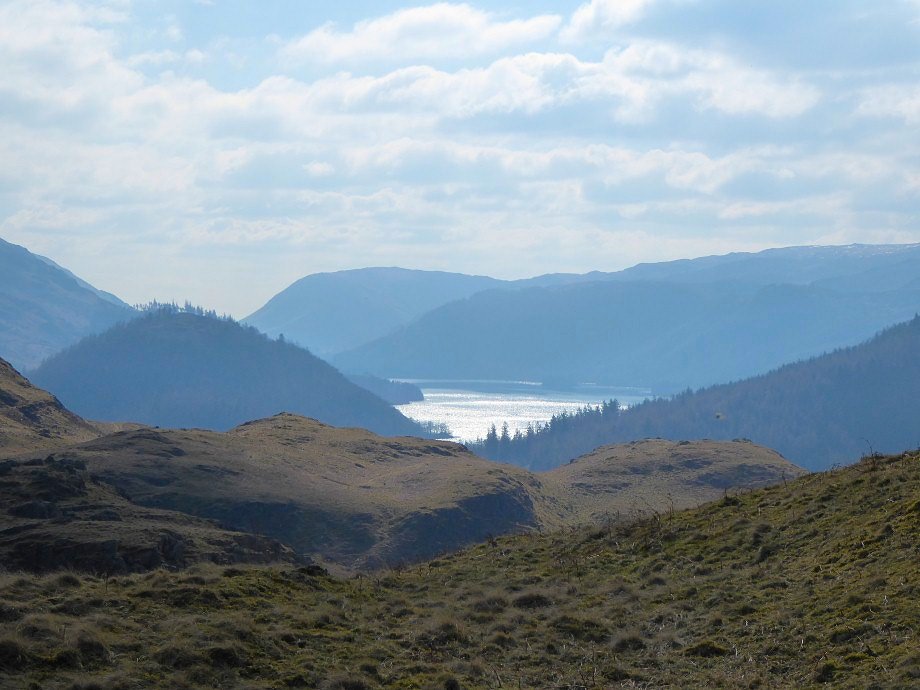 Great How to the left of Thirlmere, Steel fell in the distance.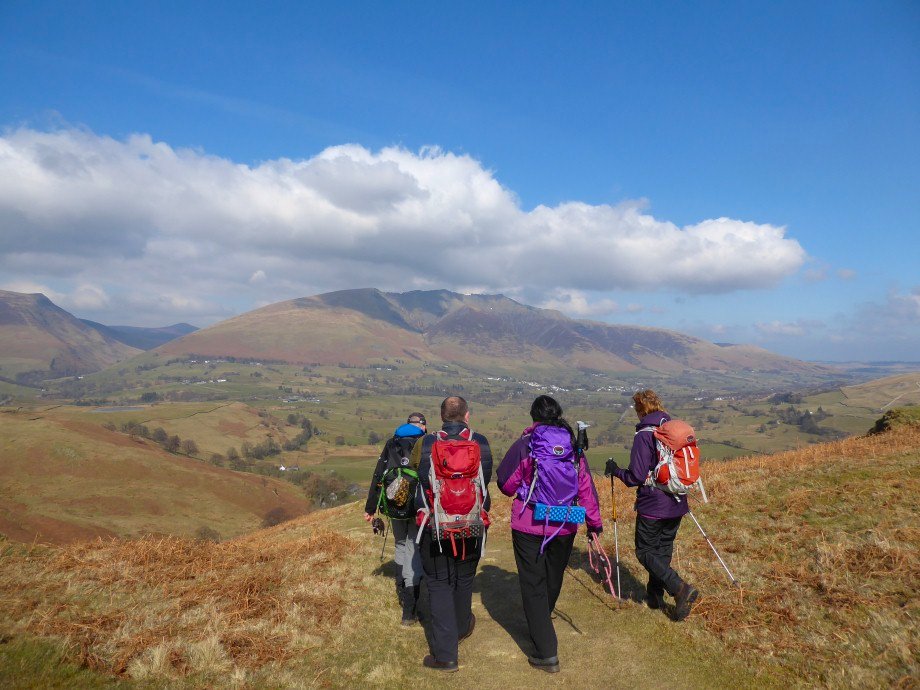 Heading down from High Rigg.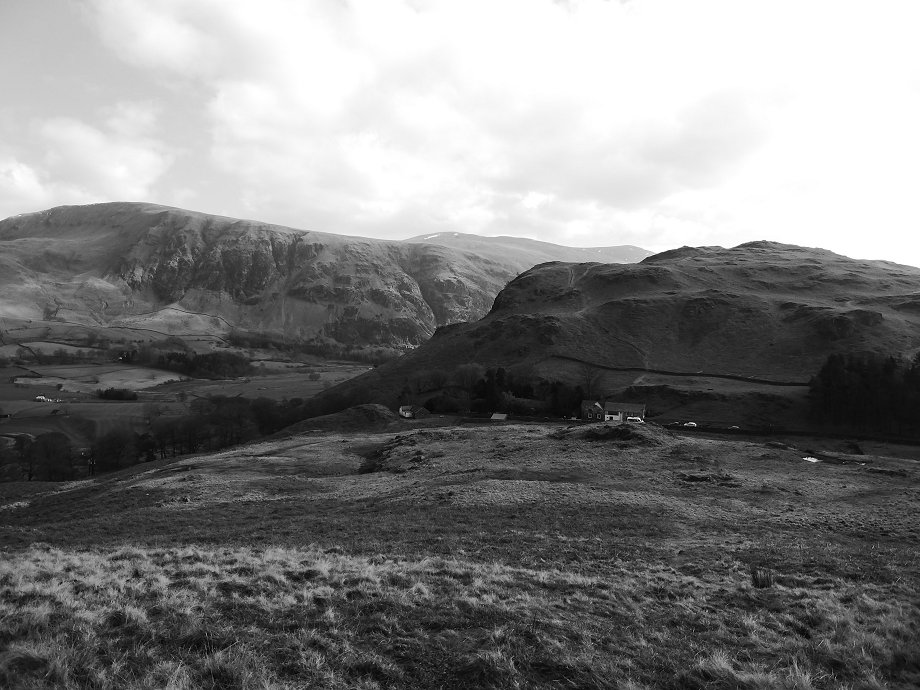 After coming down of High Rigg we extended the walk to take in the Birkett top of Low Rigg. This is looking back over the youth centre to High Rigg with Clough Head and Great Dodd to the left. I have got myself a more compact camera, (a Panasonic TZ 70) and I had read a few reviews saying the mode dial is easily knocked so that's the reason this pic is in black and white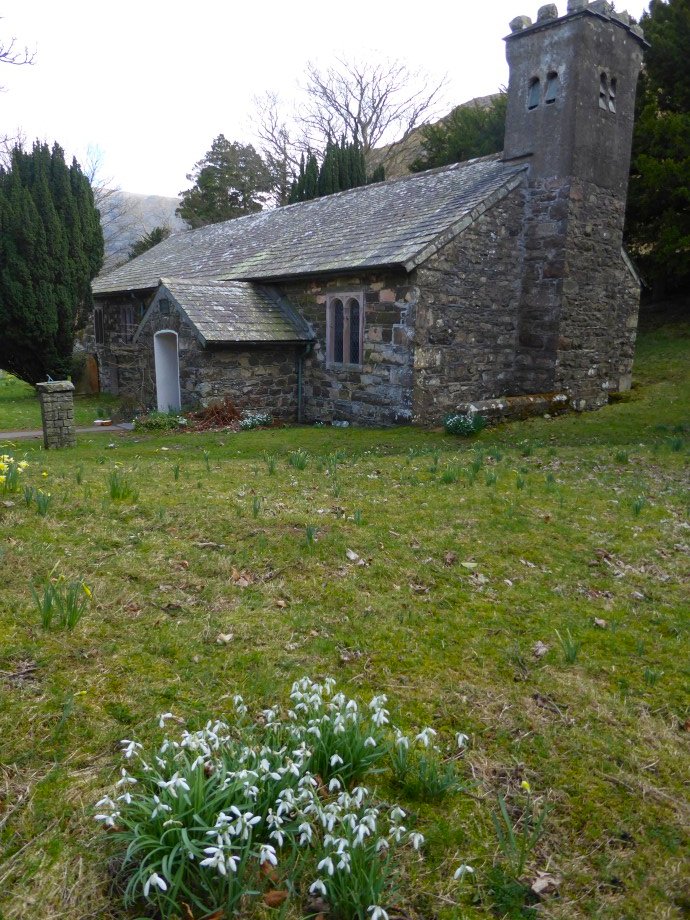 Mode dial back in the required setting to take the compulsory photo of St.John's in the Vale church.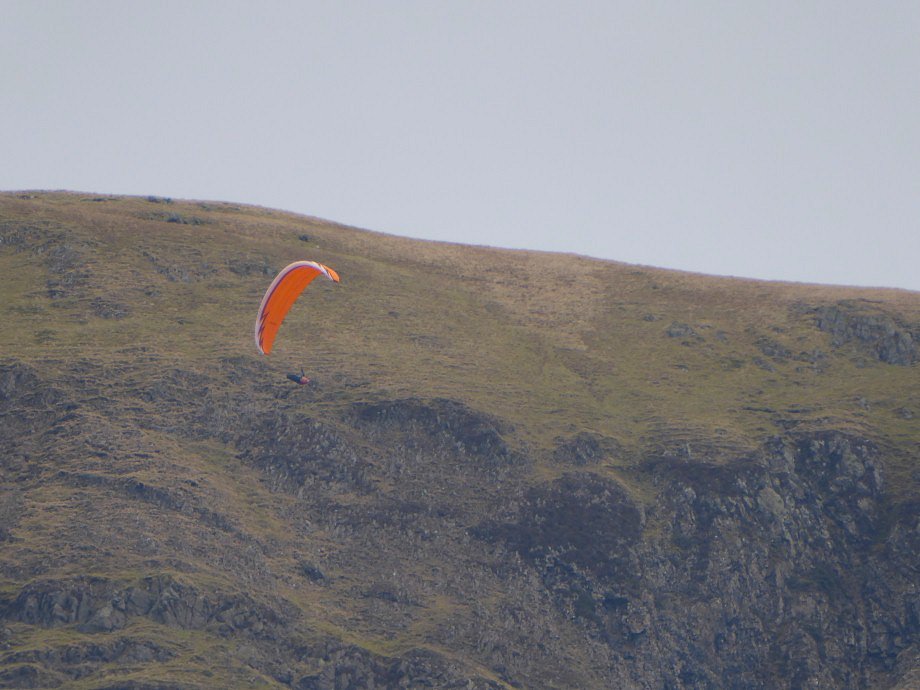 On our walk back down the vale we were entertained by several paragliders playing in the wind.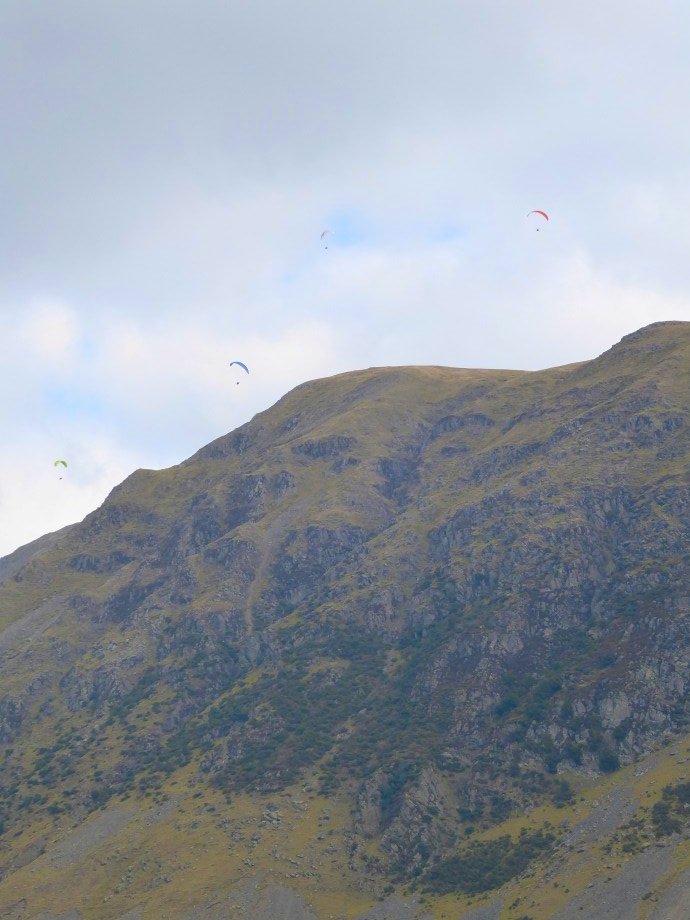 I think we counted eighteen in total.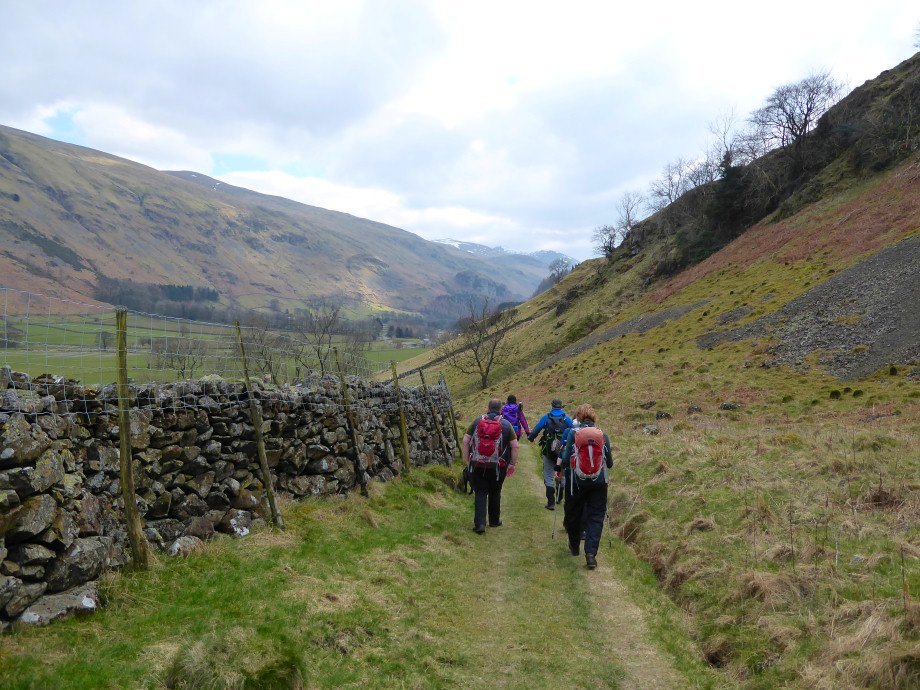 Heading down the vale. We would have stopped at the tea shop at Low Bridge End Farm but it was closed. The farmer was out in the fields tidying up the debris left from the recent floods.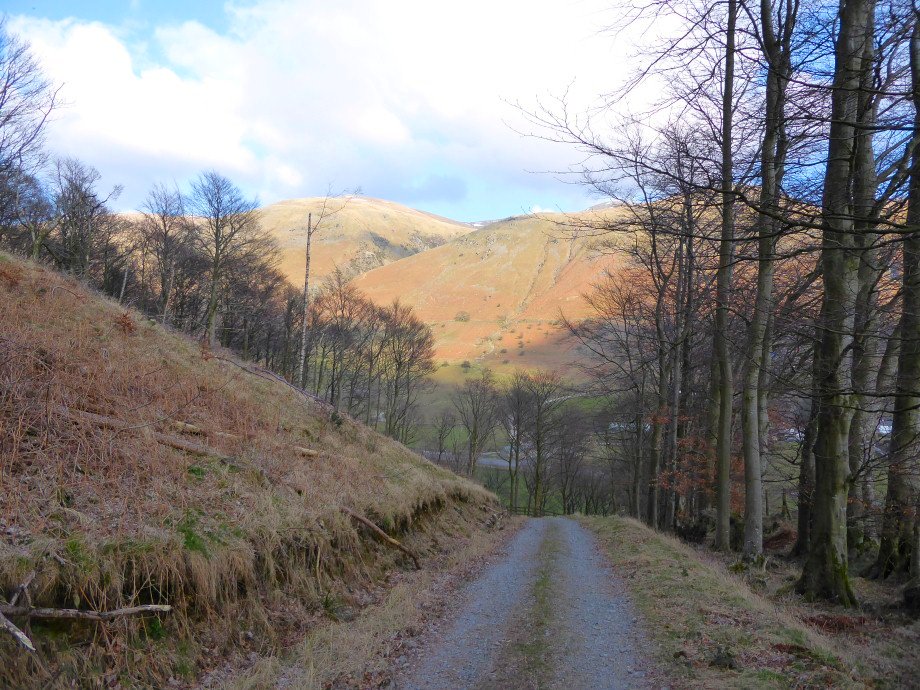 It's a lovely walk over High Rigg but is only short so it was quite early when we returned, so after saying goodbye to Dave, Kelly, April and Beefy. Sue and I had a walk up Great How.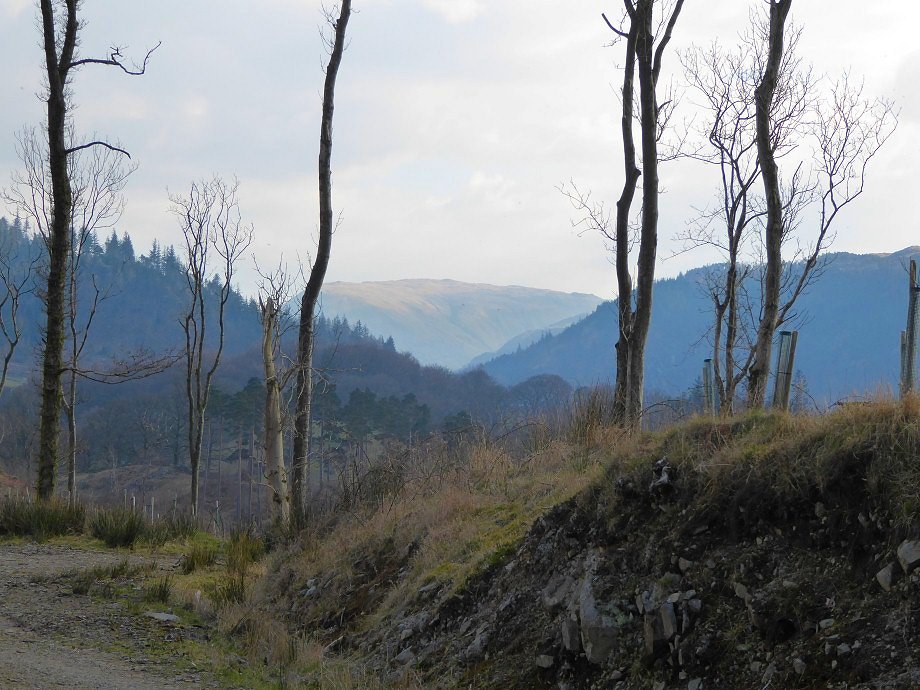 Looking to Steel fell.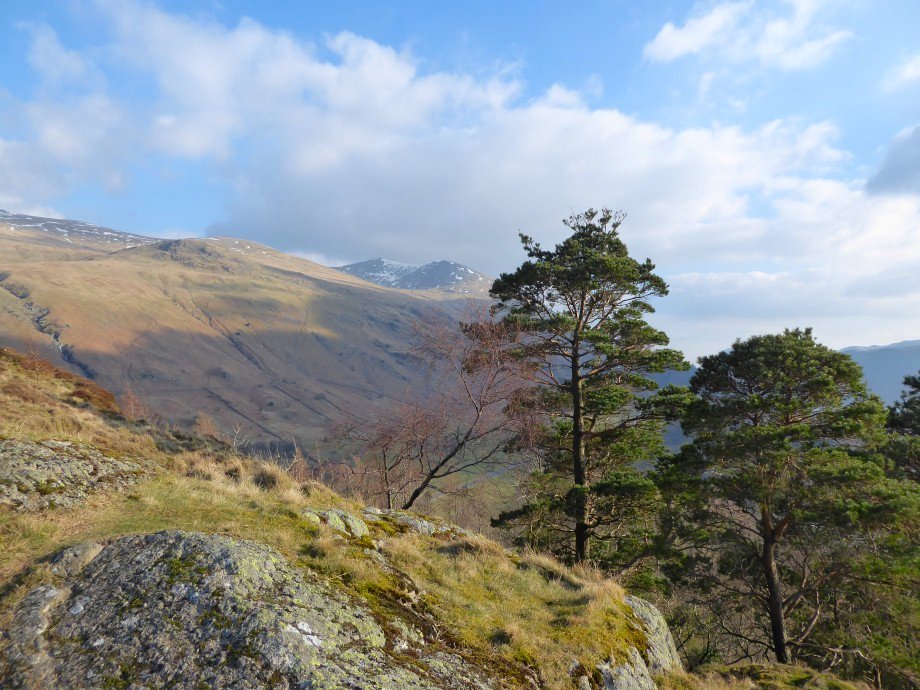 Browncove Crags and Helvellyn Lower Man from the super little top of Great How.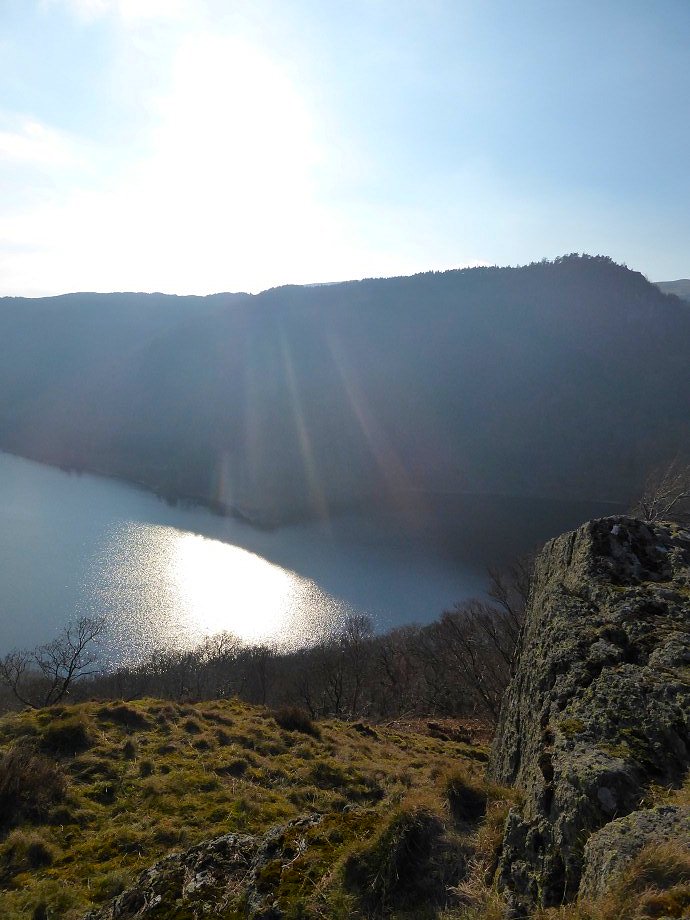 Thirlmere and Raven Crag.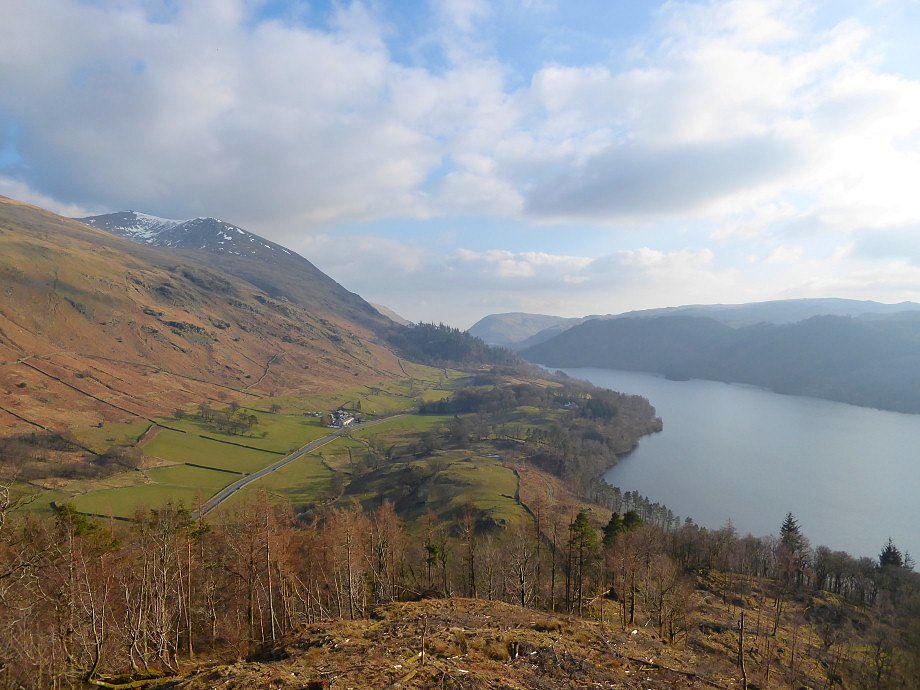 Another look southwards.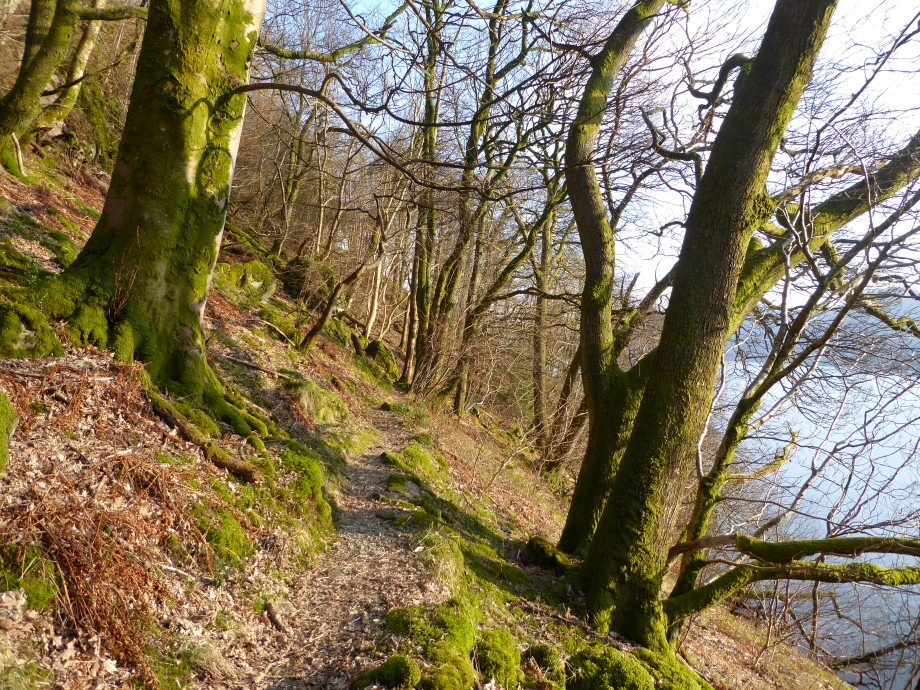 We did a full circuit of Great How coming back along the wooded path above the shore.