WWW.KARLSWALKS.CO.UK
PICTURES AND TRIP REPORTS FROM MY WALKS IN THE ENGLISH LAKE DISTRICT
---
Around Bowscale Fell
28th December 2016
Route. Bowscale - Bowscale Tarn - Bowscale Fell - Blackhazel Beck - River Caldew - Short Gill - Long Gill - Bowscale.
(about 8 miles 2400 ft ascent)
We chased the better weather this week which was forecast to be in the northeast of the national park. We parked by the houses and set off along the pony track leading to Bowscale Tarn.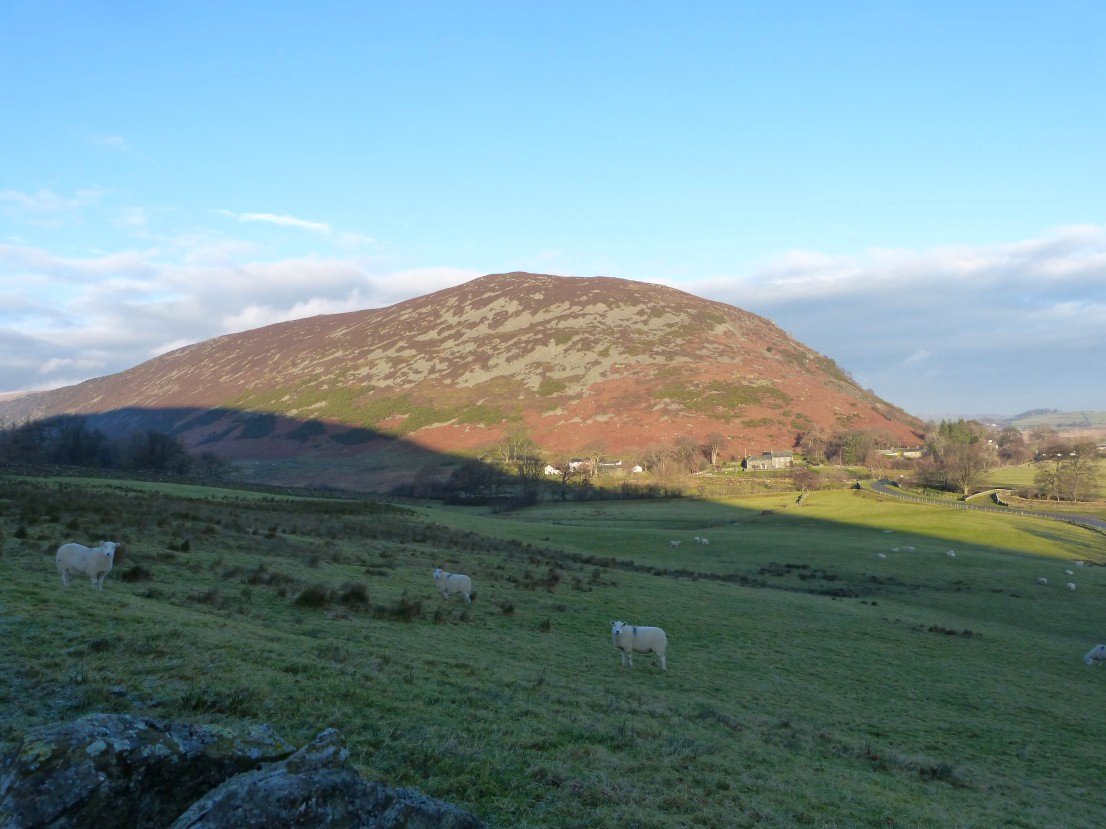 Carrock Fell from the track to Bowscale Tarn.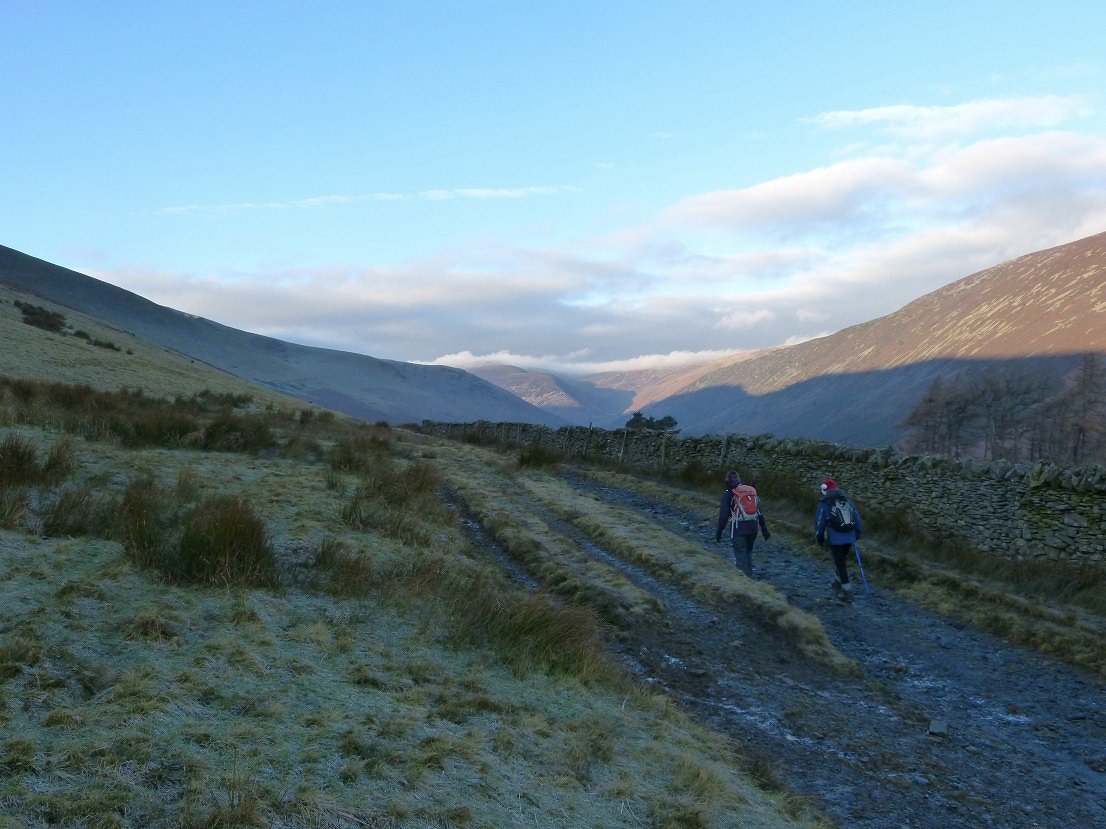 The view to the head of Mosedale.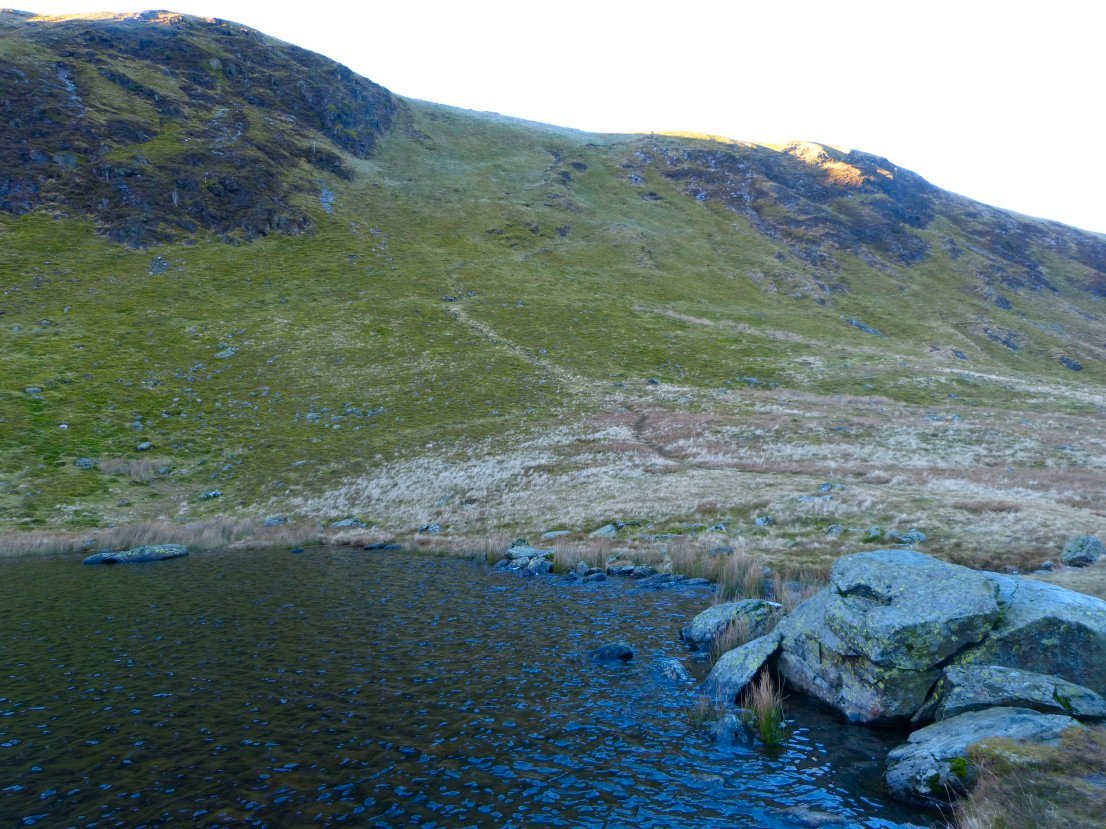 At the tarn now looking at the steep path up out of the corrie.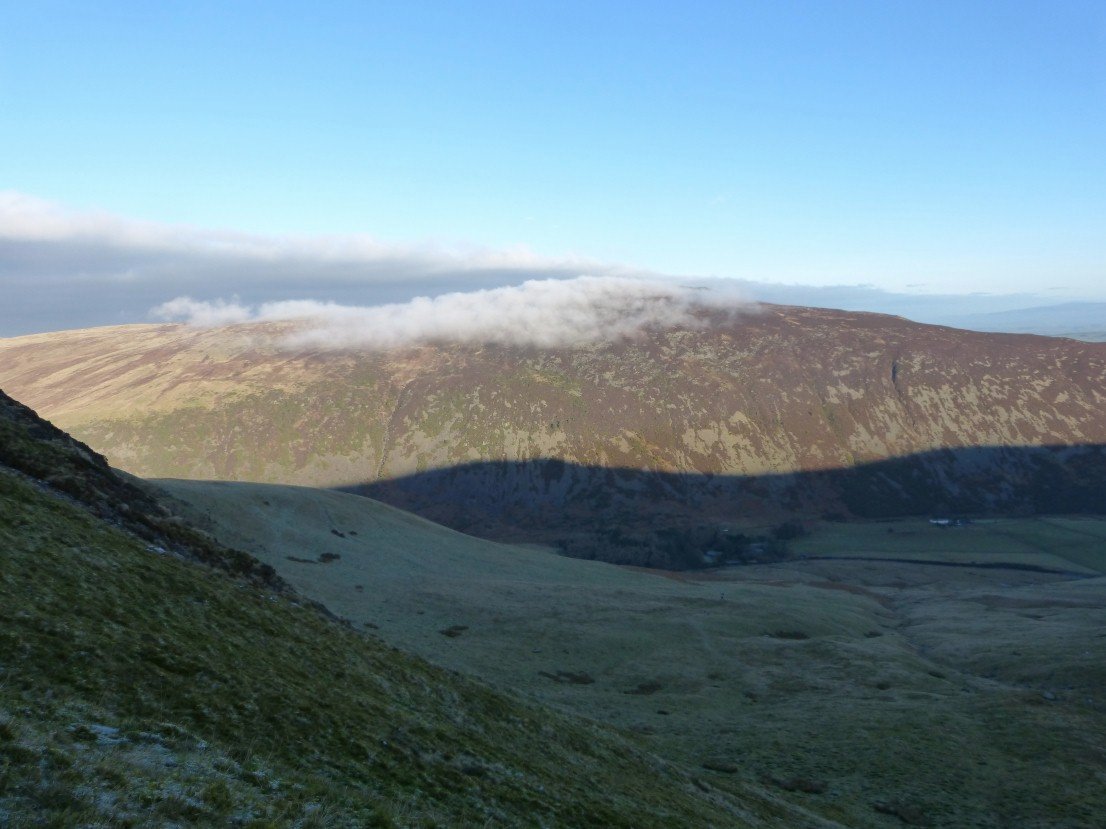 Carrock has acquired a small cloud cap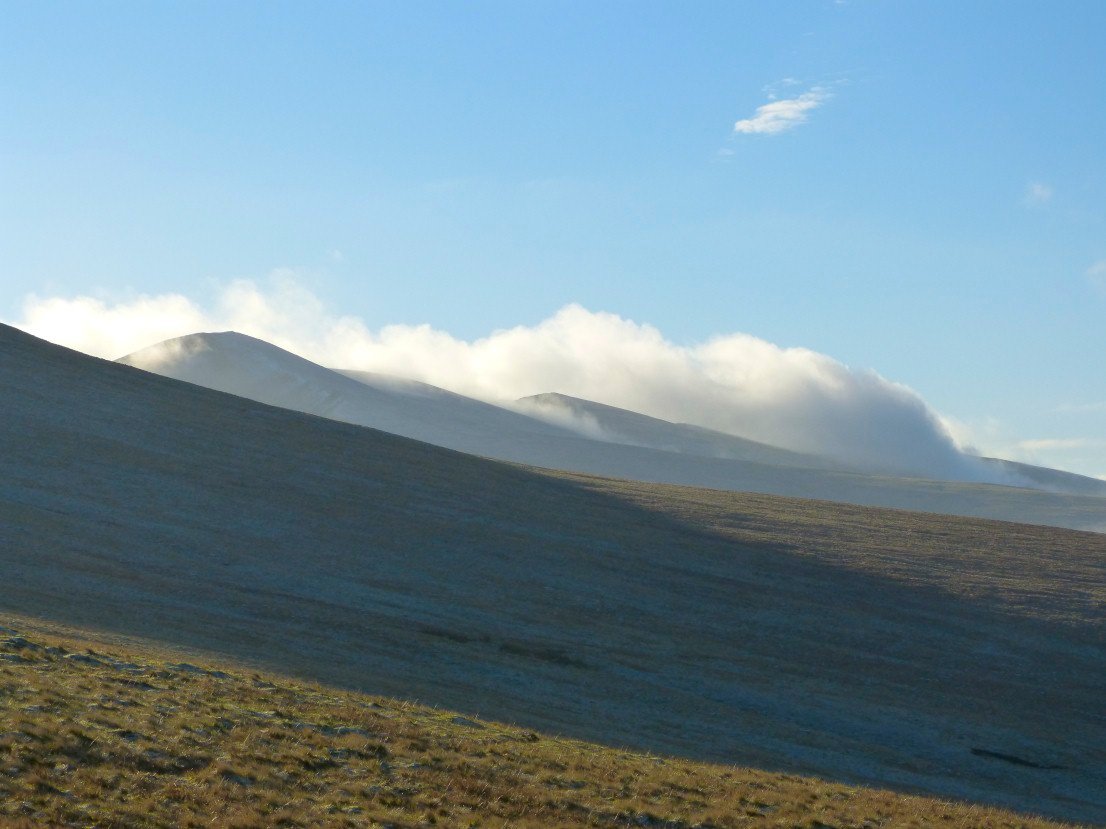 Blencathra has a more extensive covering.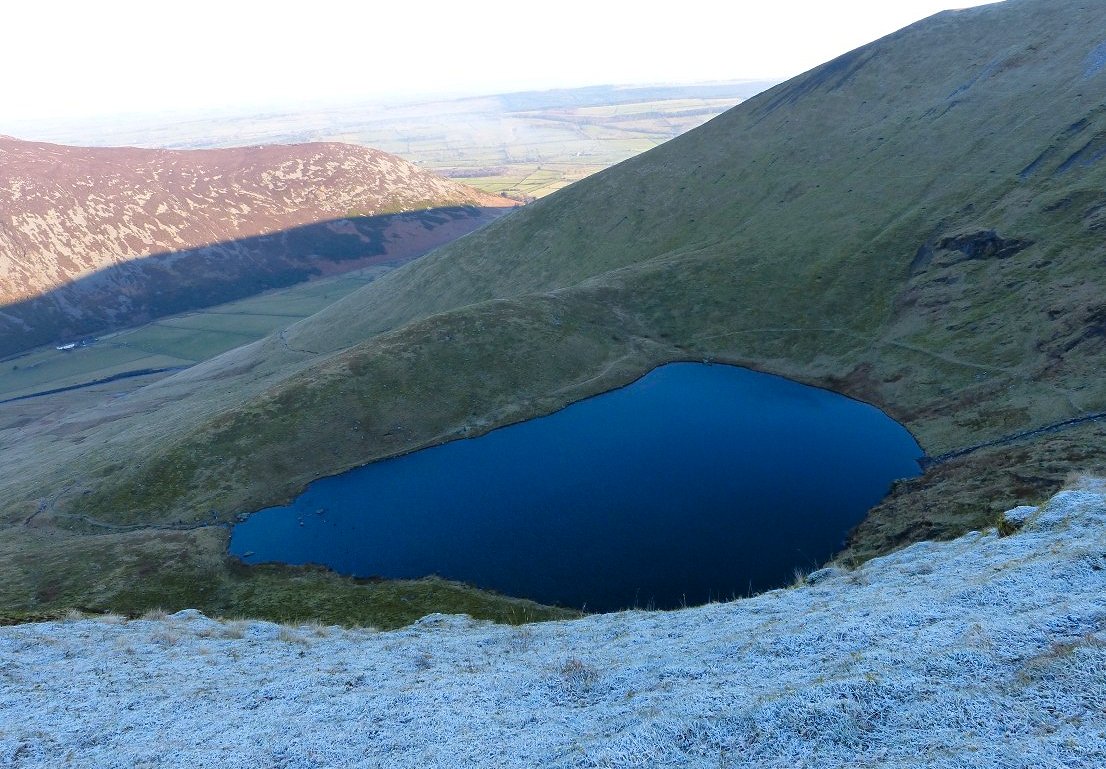 Bowscale Tarn from above.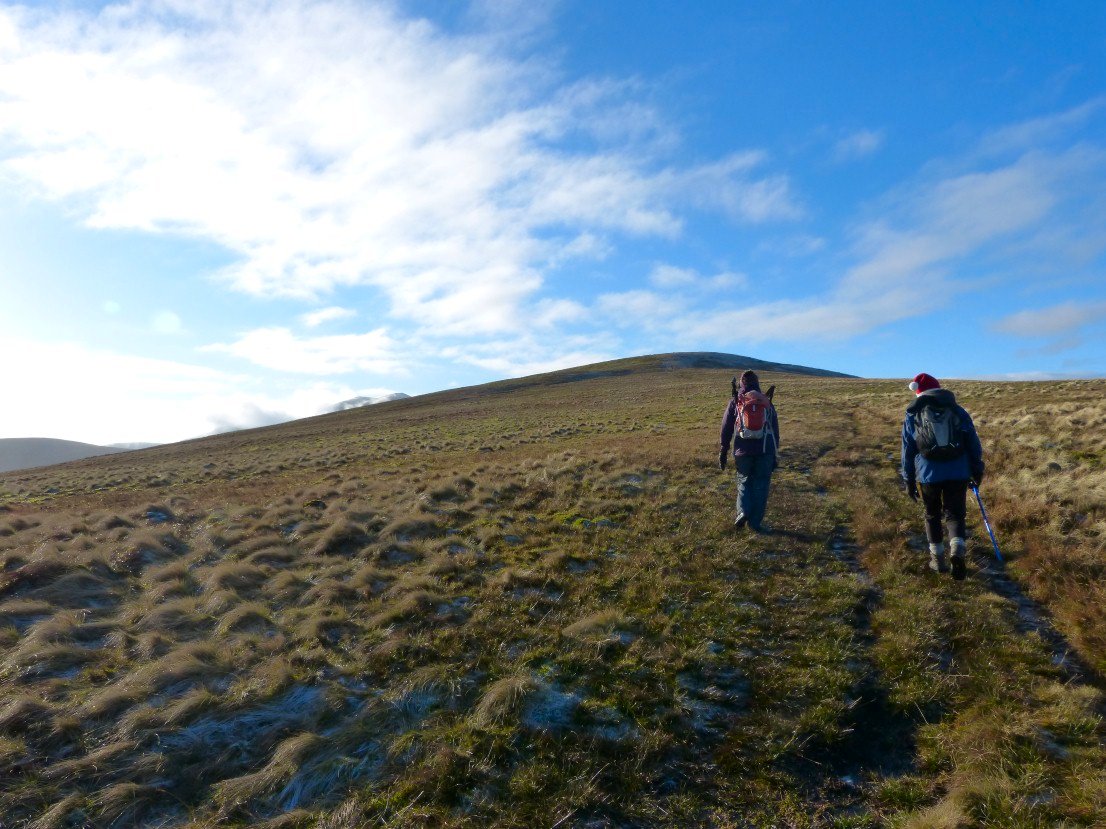 This picture makes the walk up to Bowscale top seem steeper than it actually is.
Looking over to the wind shelter on Bowscale top.
The majority of the Lakes does seem to have more cloud than us.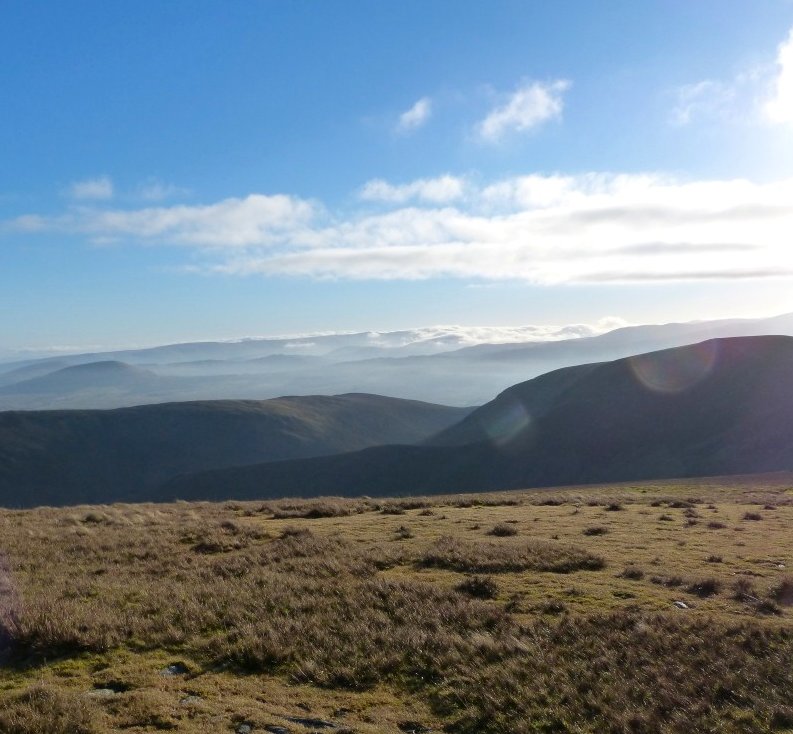 Especially over to the central/south Lakes.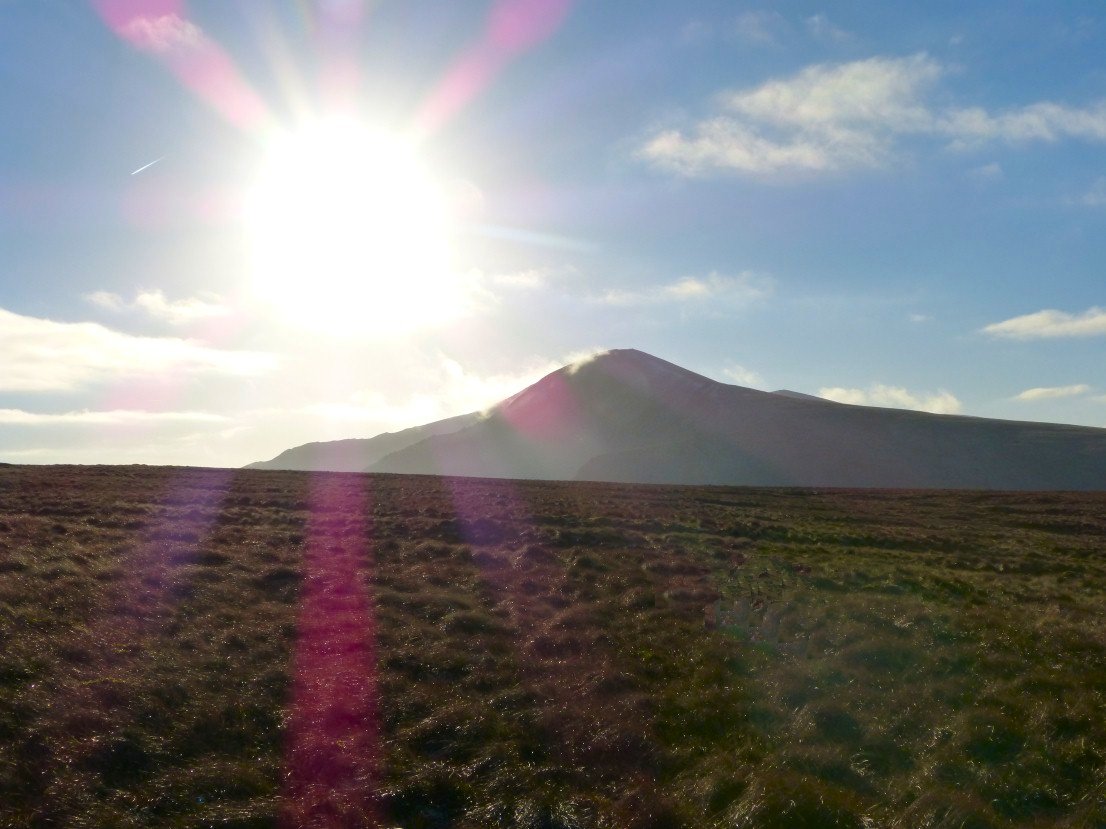 Although Blencathra seems to be clearing.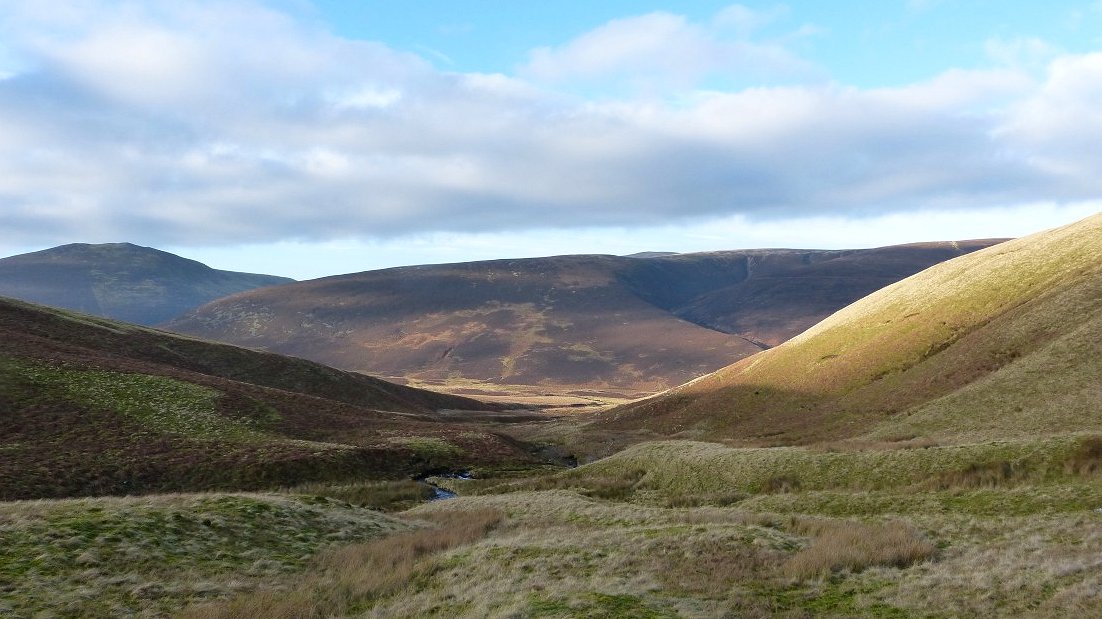 Originally we were going to repeat a walk we have done once or twice before and return over Souther Fell but as it was a nice day we decided on a change of plan and would walk back around in a clockwise loop instead. So we followed the very faint path down by Blackhazel Beck Great Calva is off to the left and the top of Knott is just visible.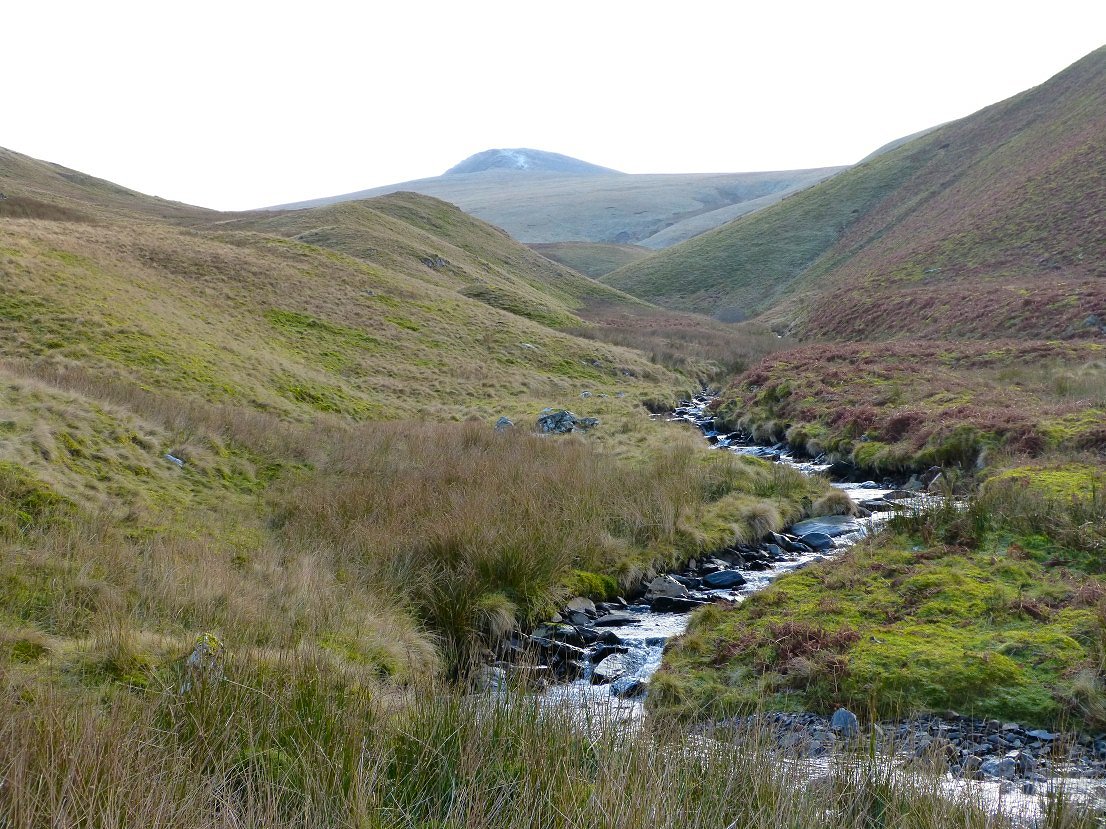 Looking back along Blackhazel Beck to Foule Crag on Blencathra.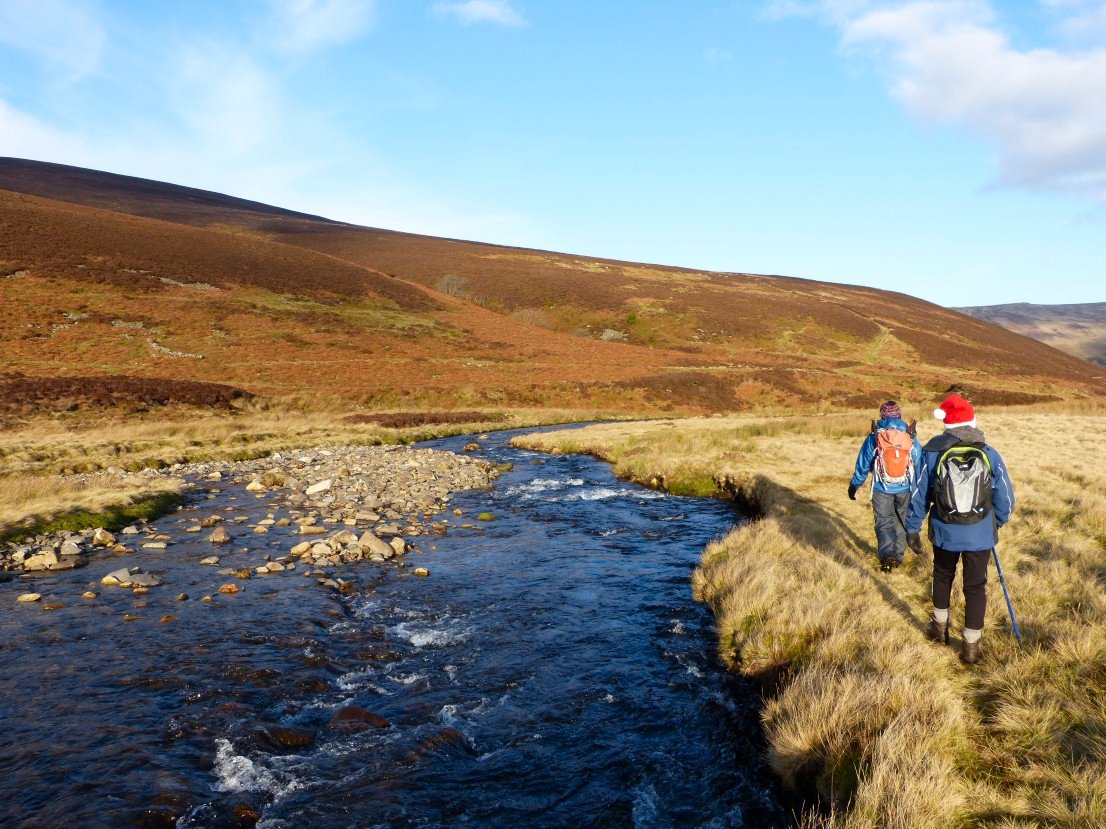 We knew we probably wouldn't be able to cross the river but carried on down stream looking out for any safe place.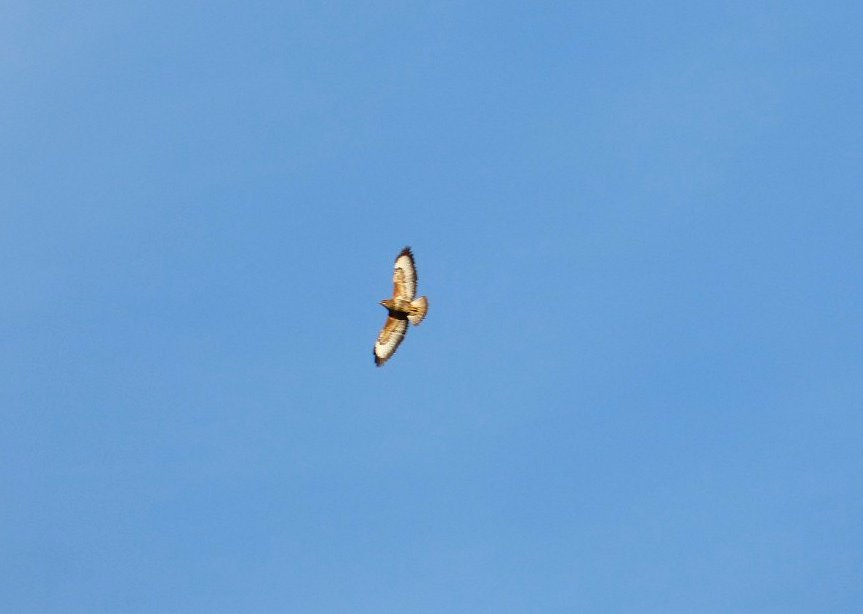 A Buzzard circling above on the thermals.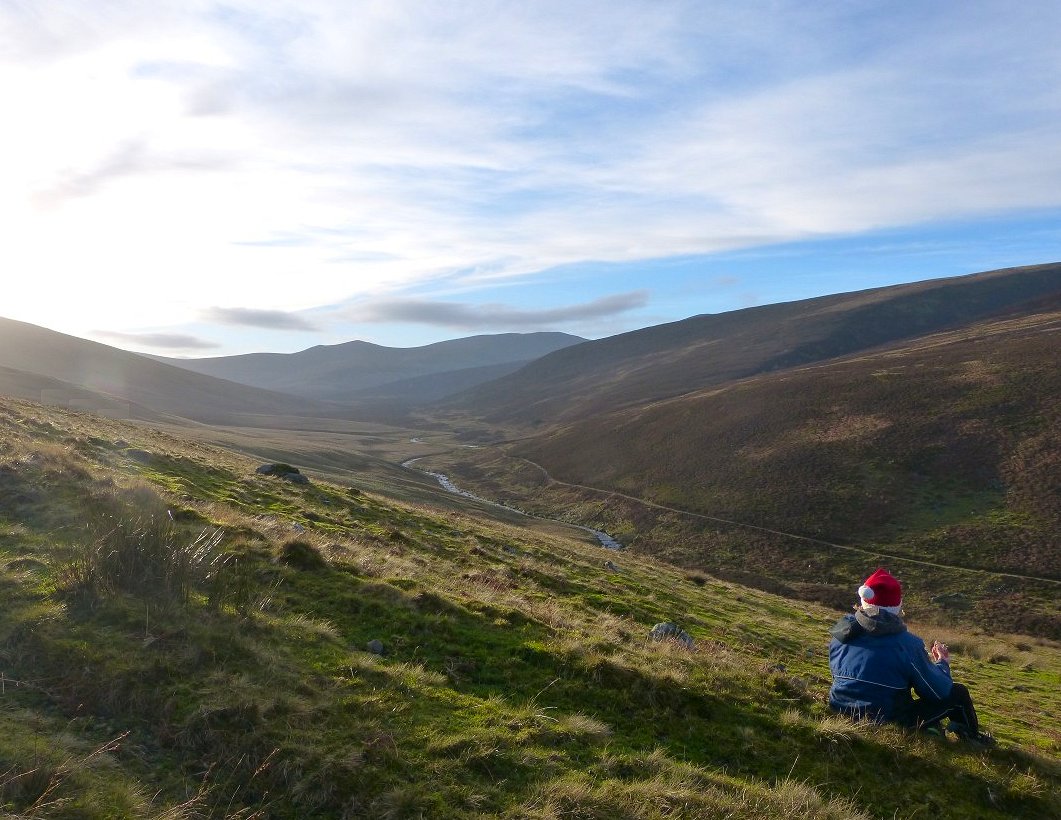 Looking upstream to Skiddaw from where we struck out across the hillside in the direction of Bowscale. ( Lynn is dressed for the season )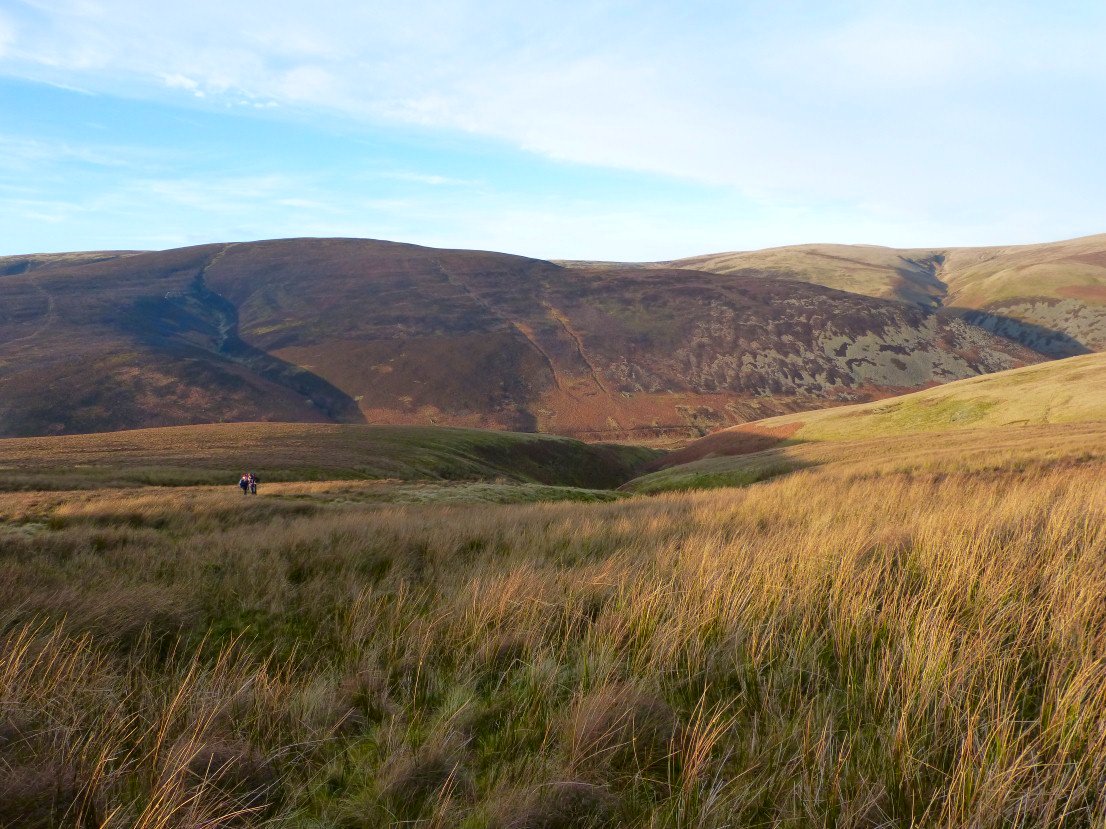 Passing above Short Gill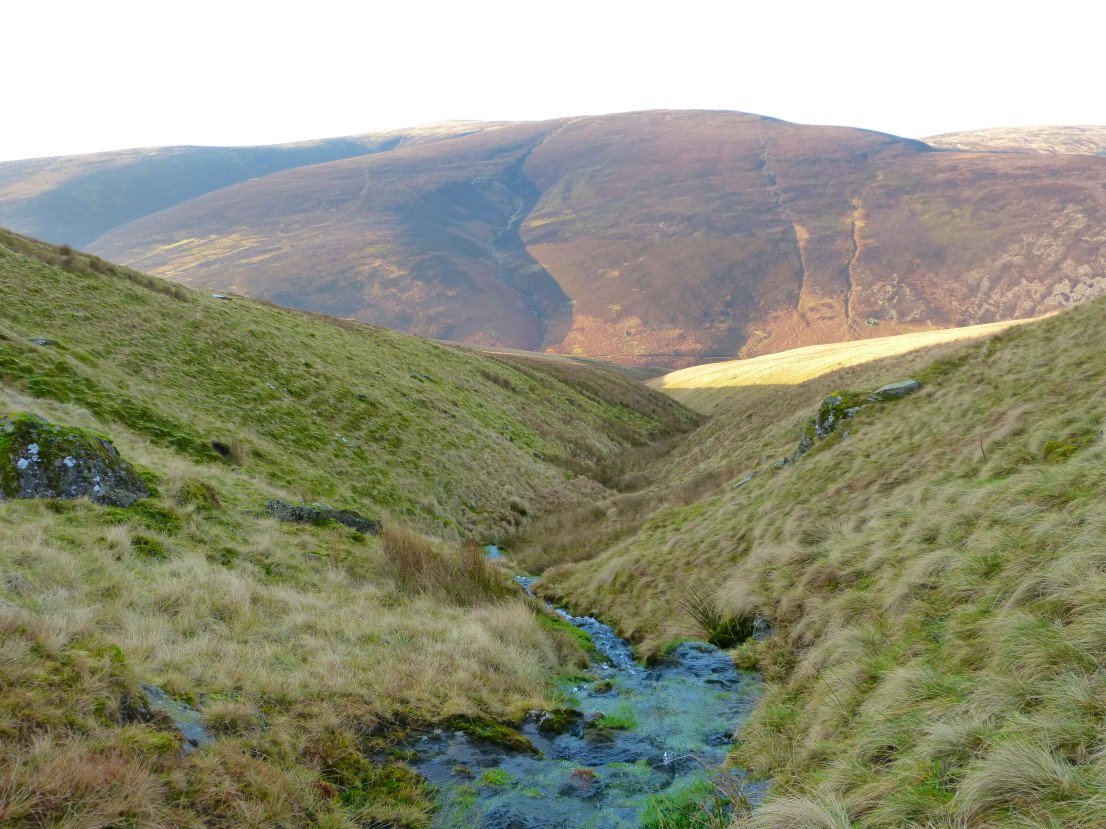 But crossing Long Gill.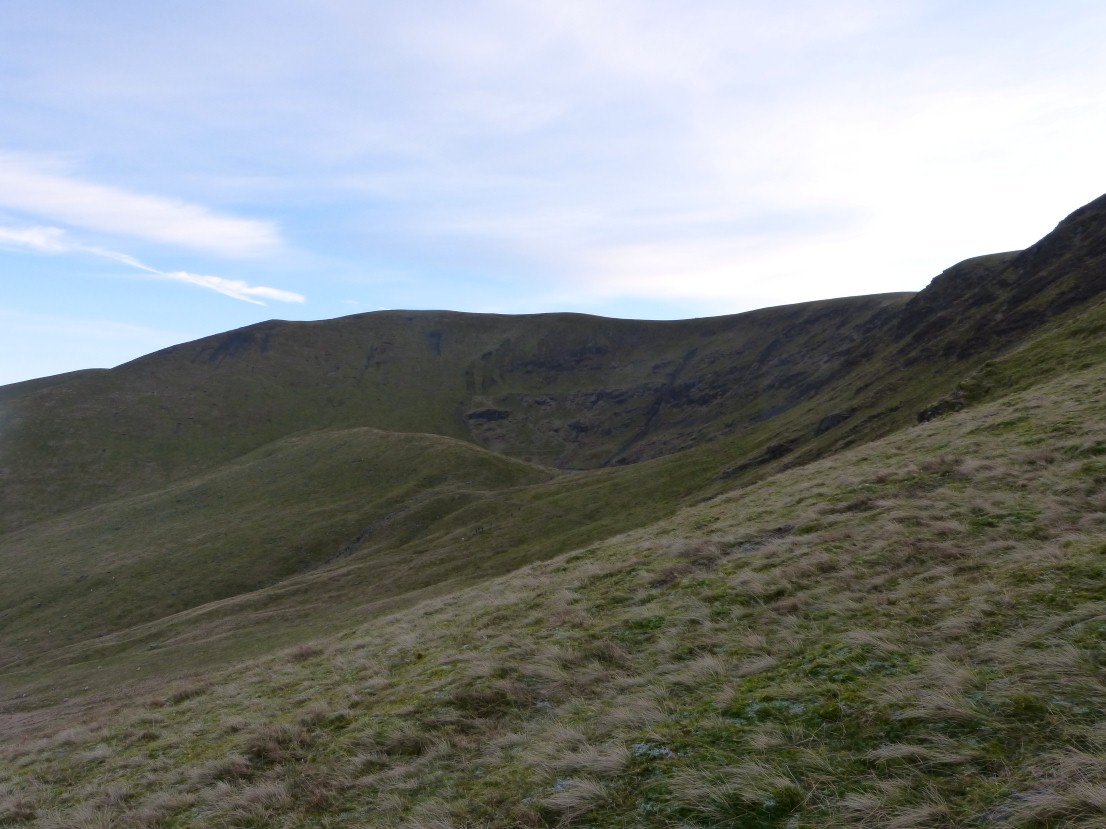 We picked up the path shown on the map which led us back around to Bowscale Tarn ( or at least the hillside below it )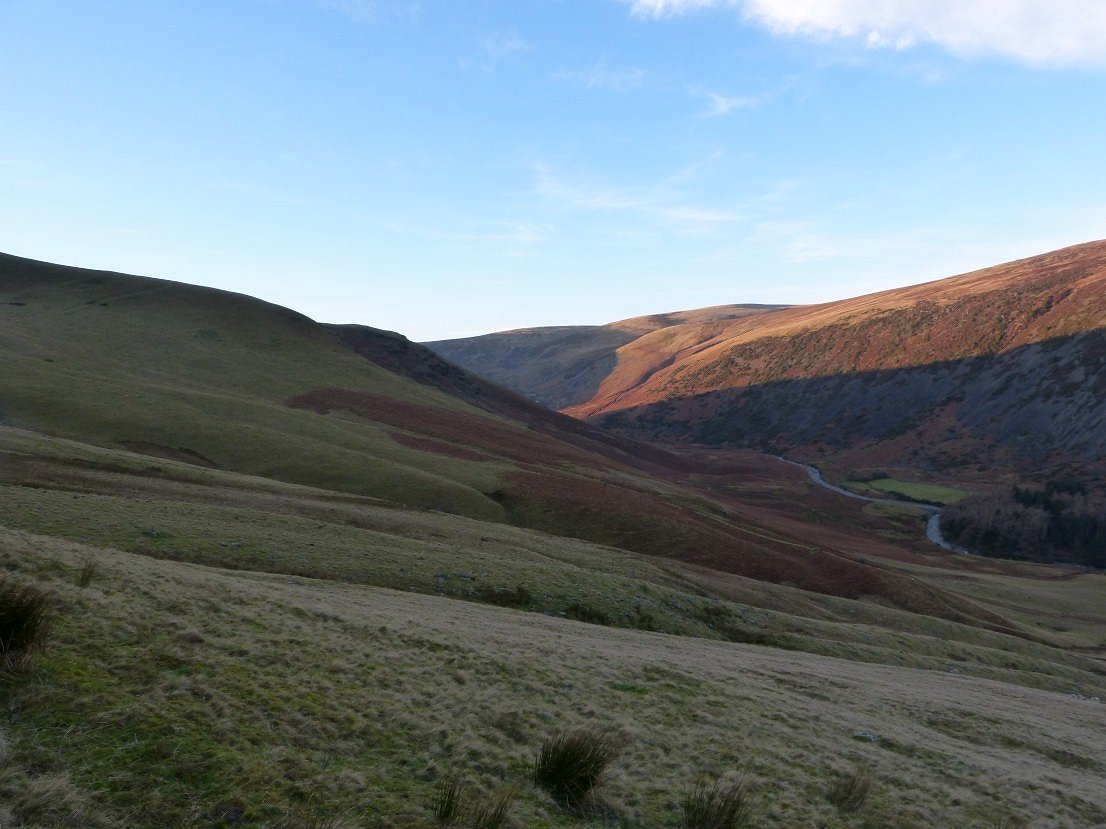 The head of the valley again but with late aftrnoon sunshine.