WWW.KARLSWALKS.CO.UK
PICTURES AND TRIP REPORTS FROM MY WALKS IN THE ENGLISH LAKE DISTRICT
---
A round from Bowscale
3rd April 2016
Route. Bowscale - Bowscale Tarn - Bannerdale Crags - Mungrisdale Common - Mousthwaite Col - Souther Fell - Mungrisedale village - Bowscale.
(about 11.5 miles 2800 ft ascent
Back up to the northern fells today for a round visiting the much maligned Mungrisdale Common and then round to Souther Fell. Sue Lynn and myself were joined by Dave and Handsome Jack. April and Beefy were due to come but April had hurt her back on a walk the day before so returned home.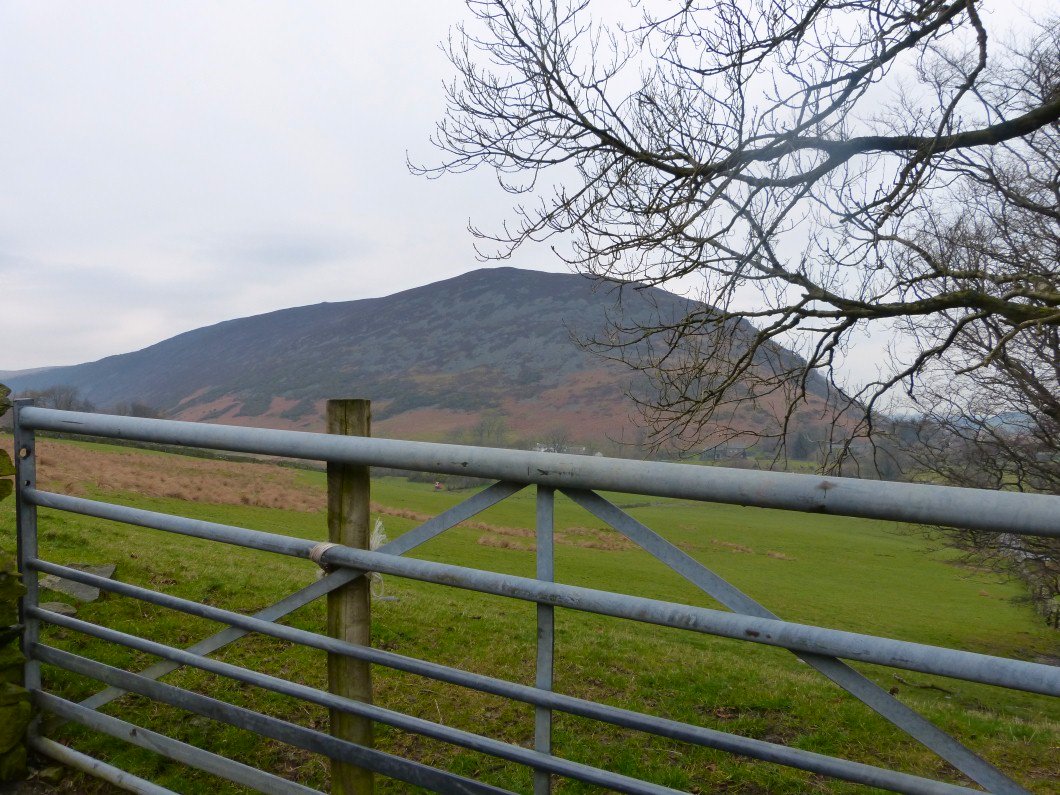 Carrock Fell from the track to Bowscale Tarn.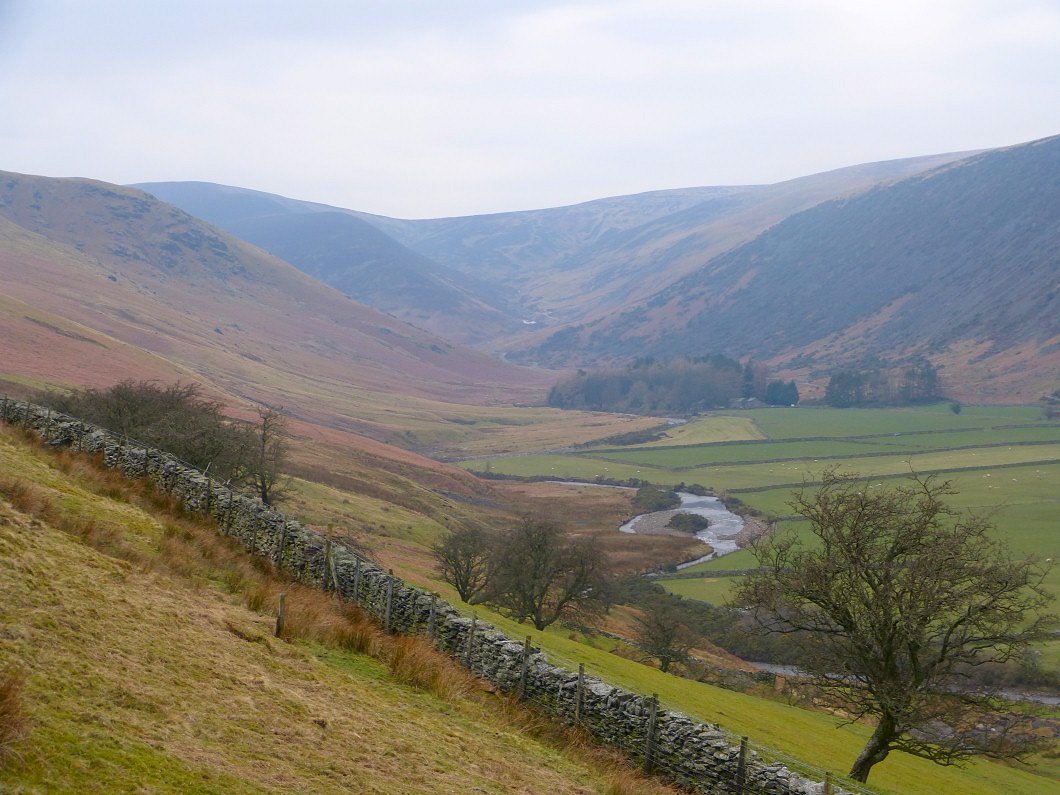 The view to the head of Mosedale.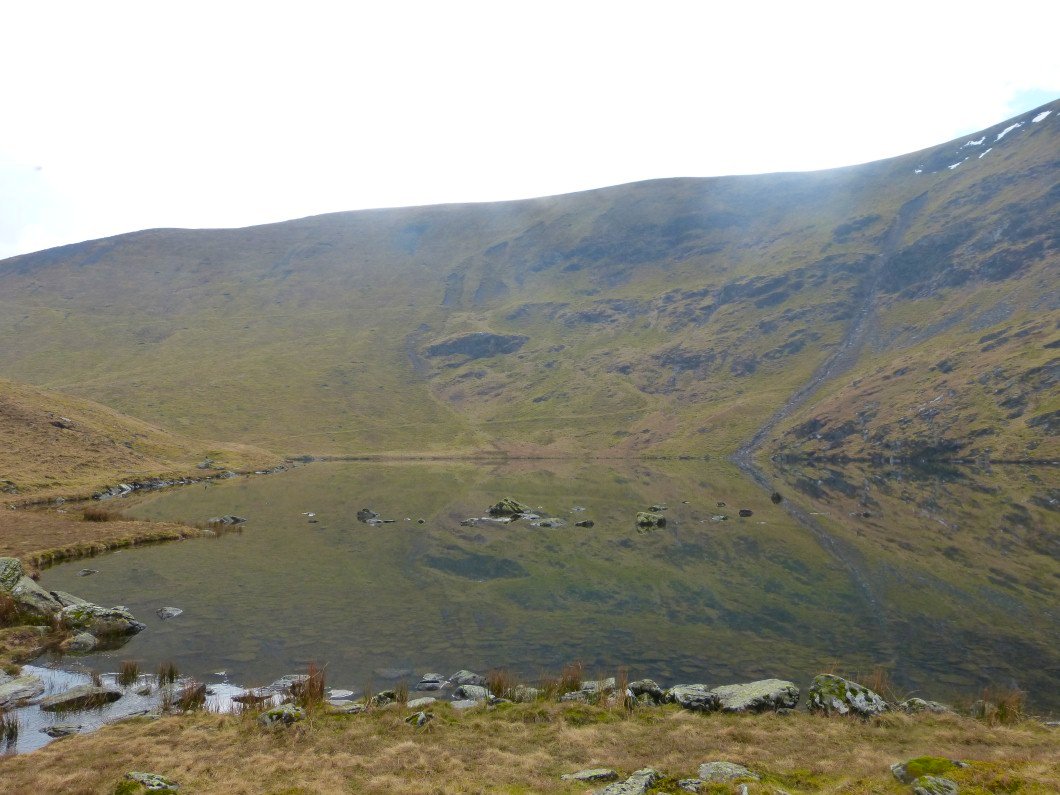 The tarn was like a mirror today.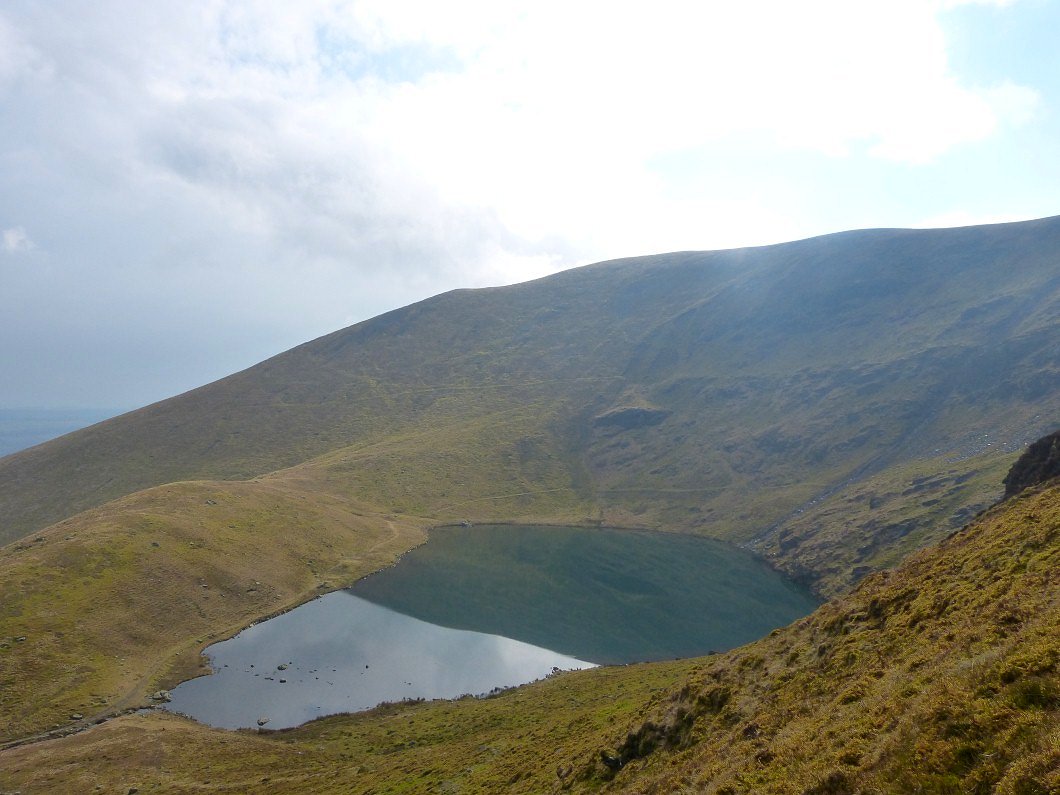 Looking back to the tarn from the very steep ( but not very long ) pull out of the corrie.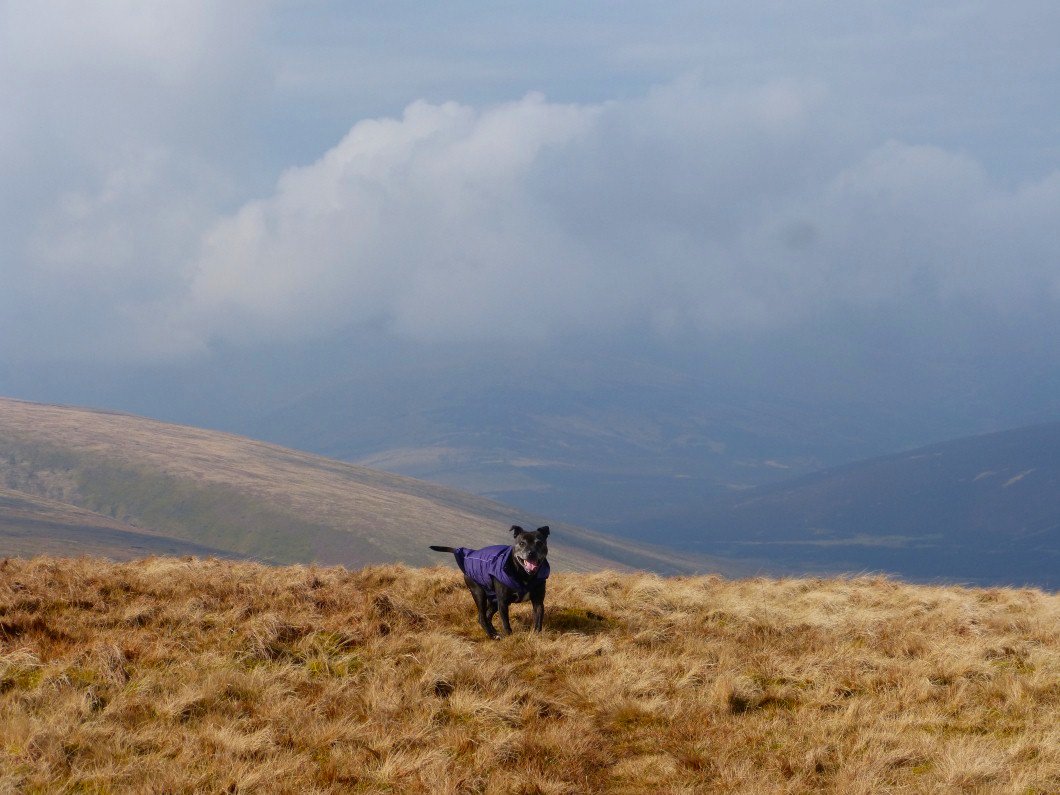 One of our party made short work of the climb and waited impatiently at the top.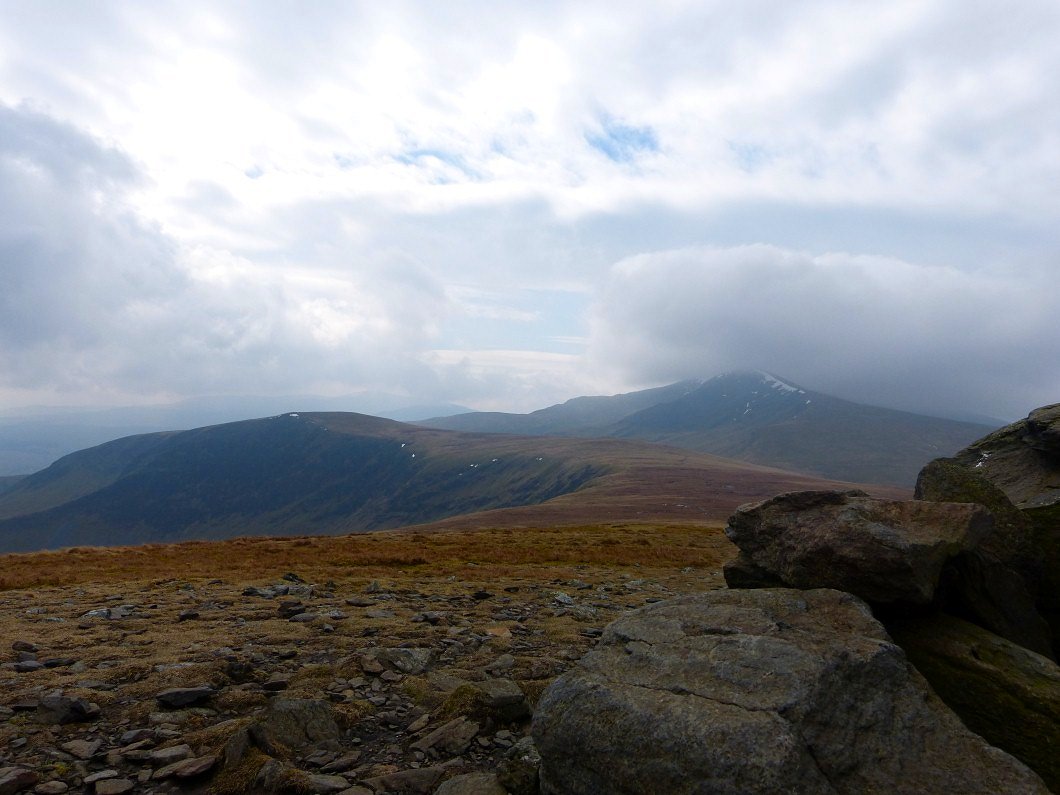 Bannerdale on the left and Blencathra with it's top in cloud.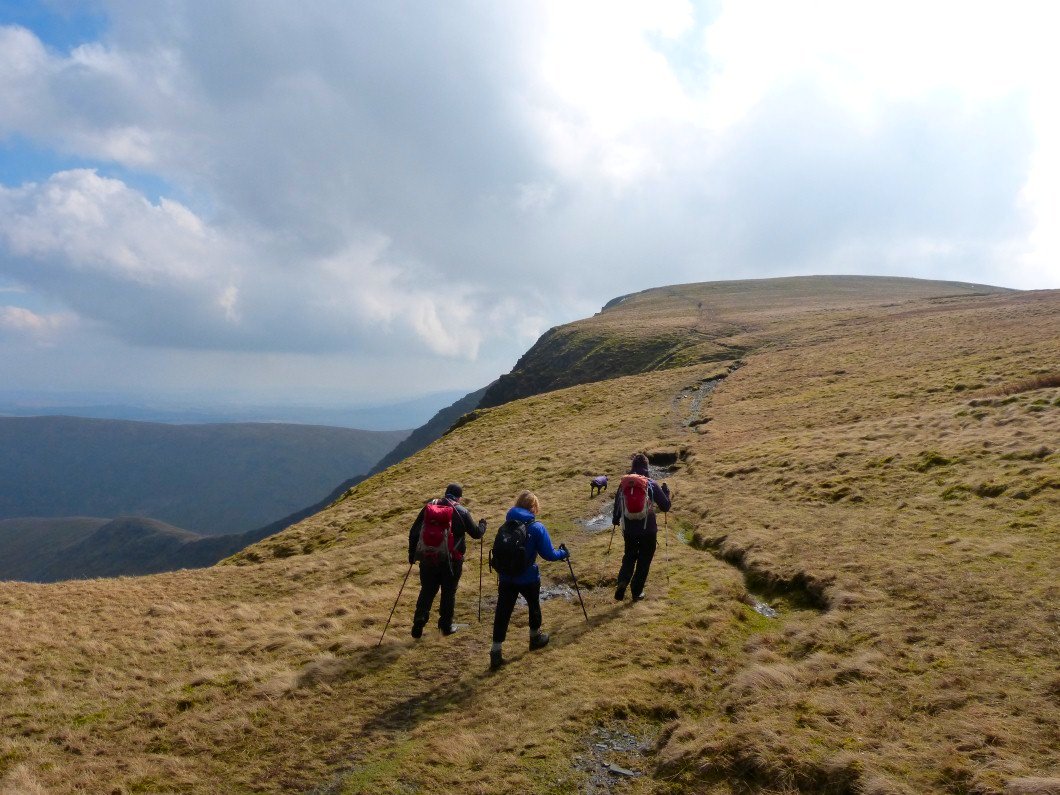 Originally were had planned to cut the corner and miss out the top of Bannerdale but Jack politely informed us that he needed Bannerdale to add to his Wainwright tally so of we went.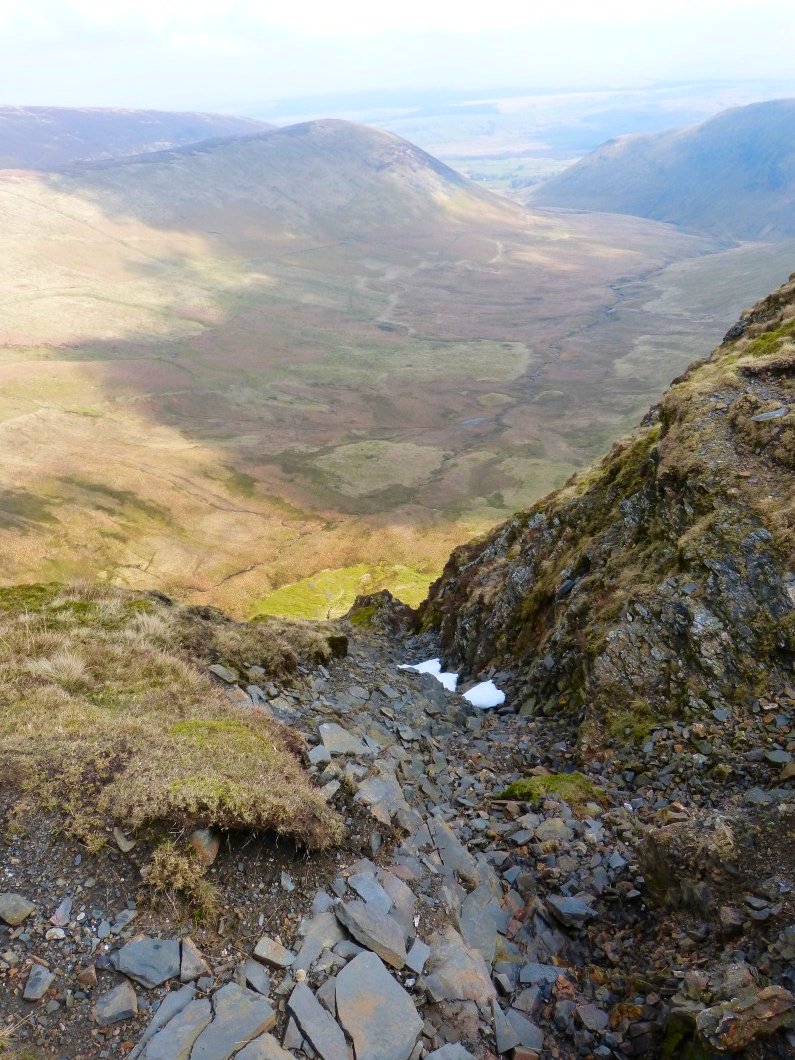 The path right on the very edge is always worth walking though.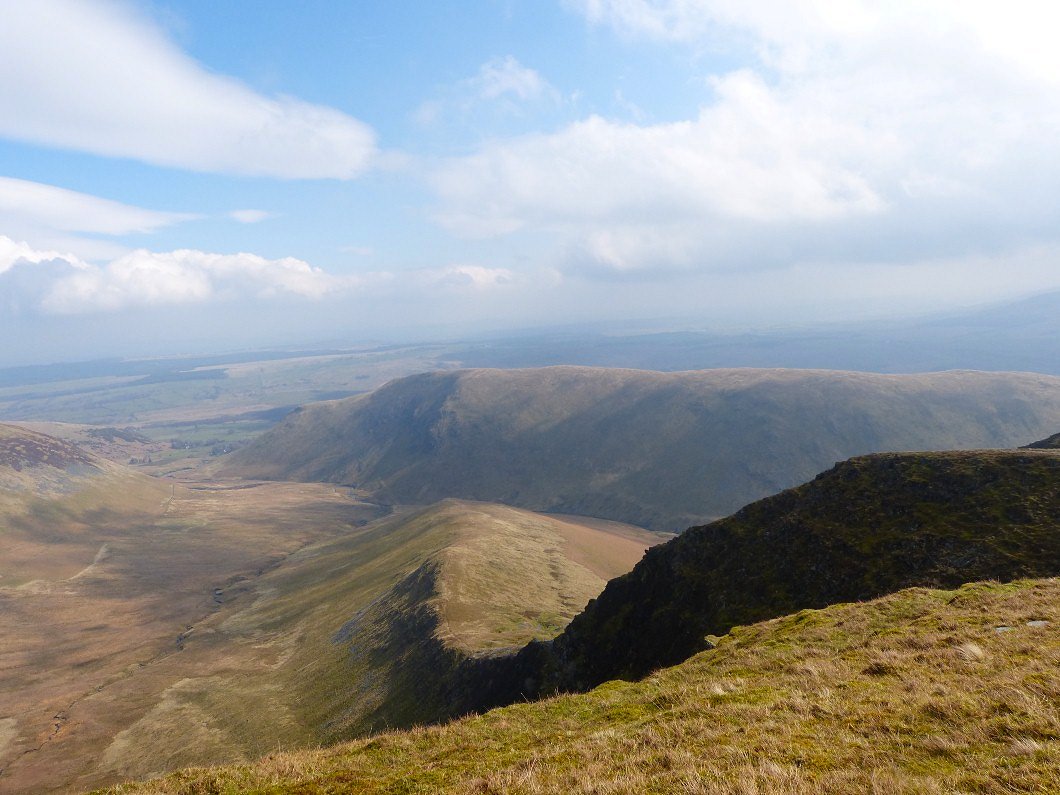 The East ridge of Bannerdale. Still on my to do list.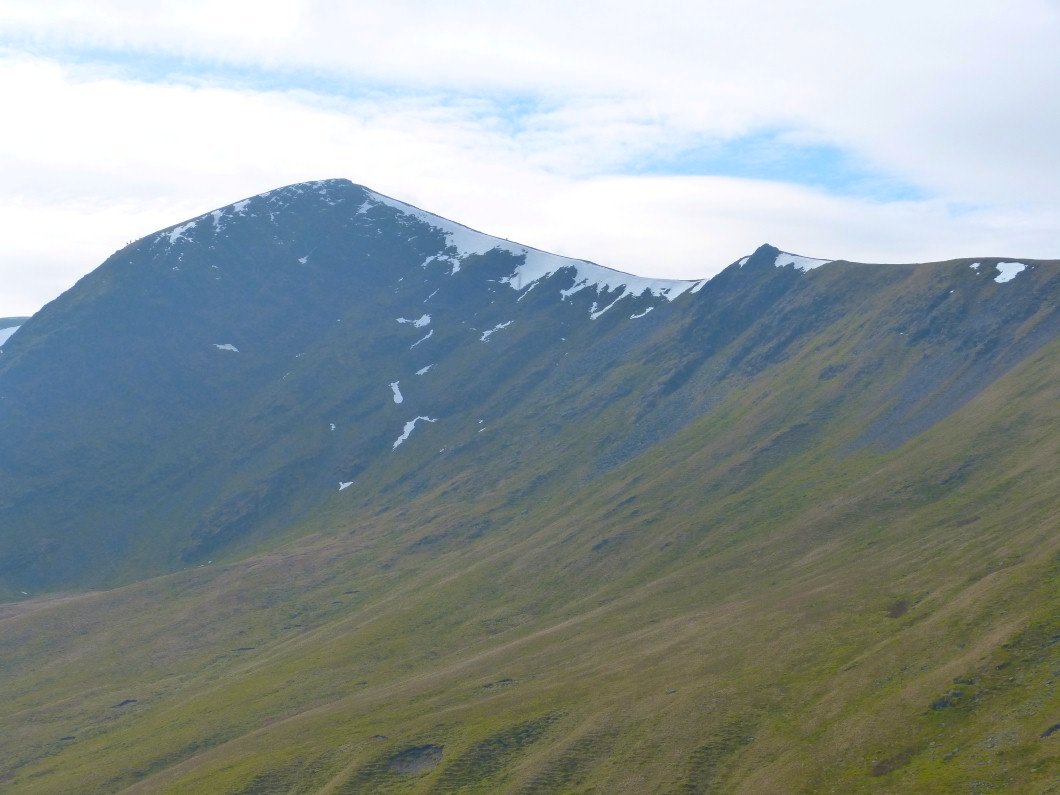 Looking across to Atkinson Pike on Blencathra.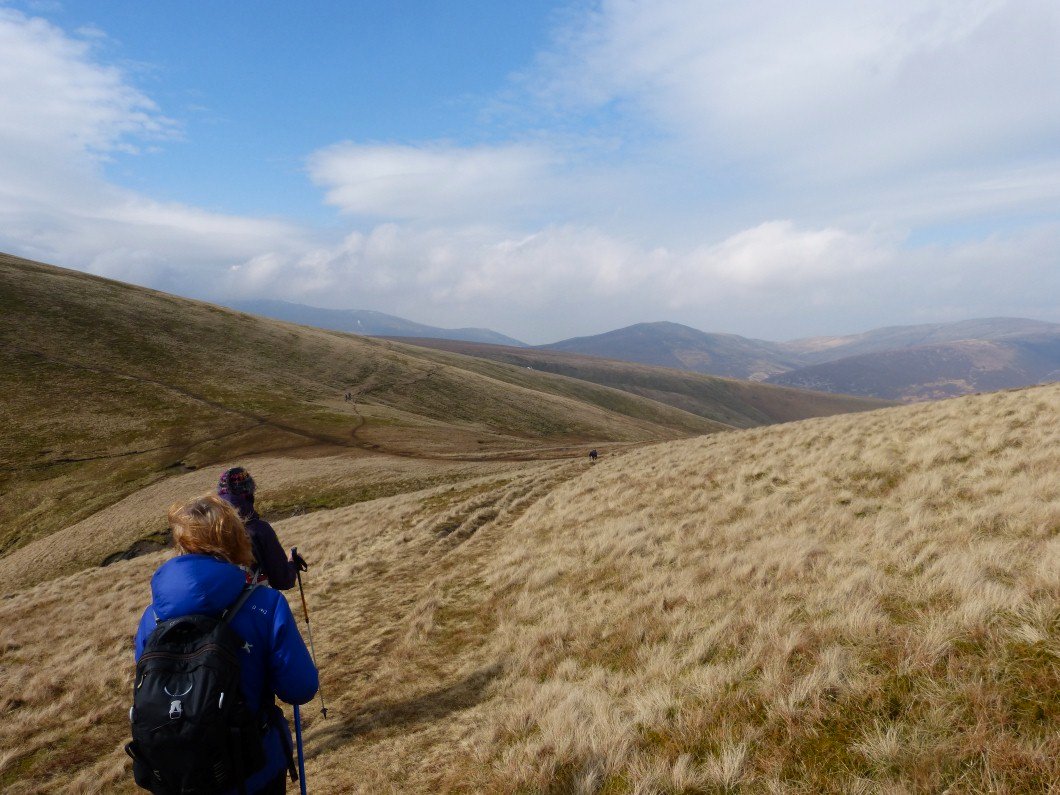 Heading down to the crossroads at the col where we turn right.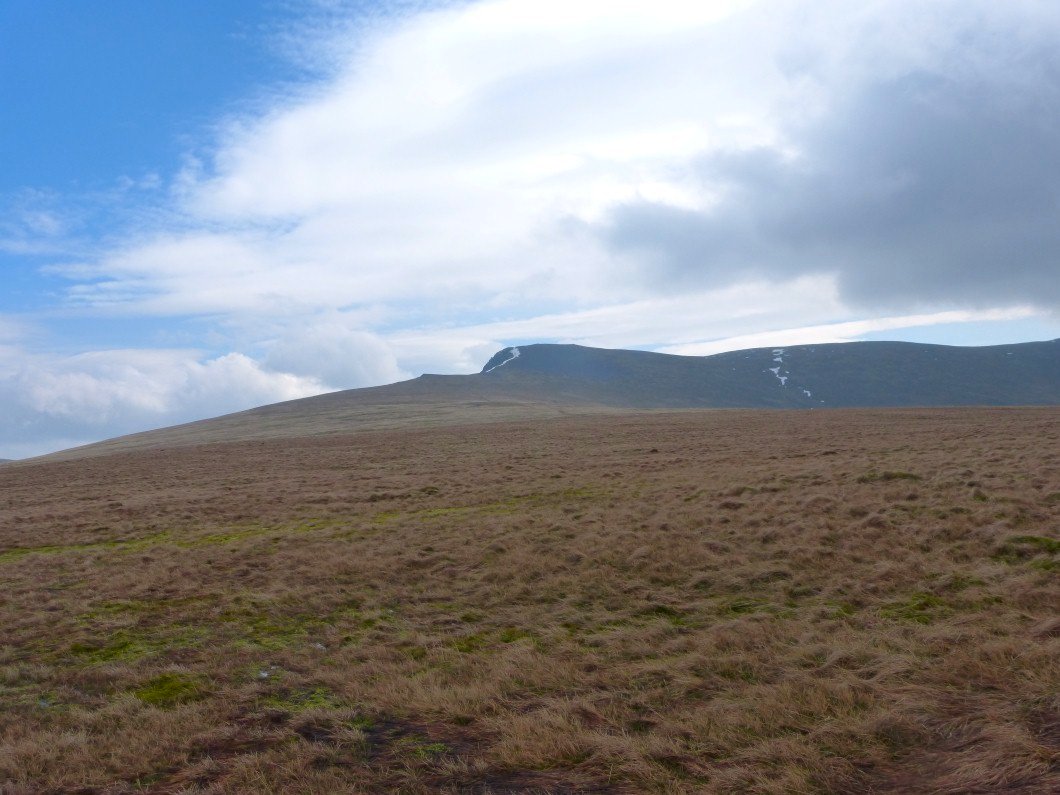 And soon leave Blencathra behind.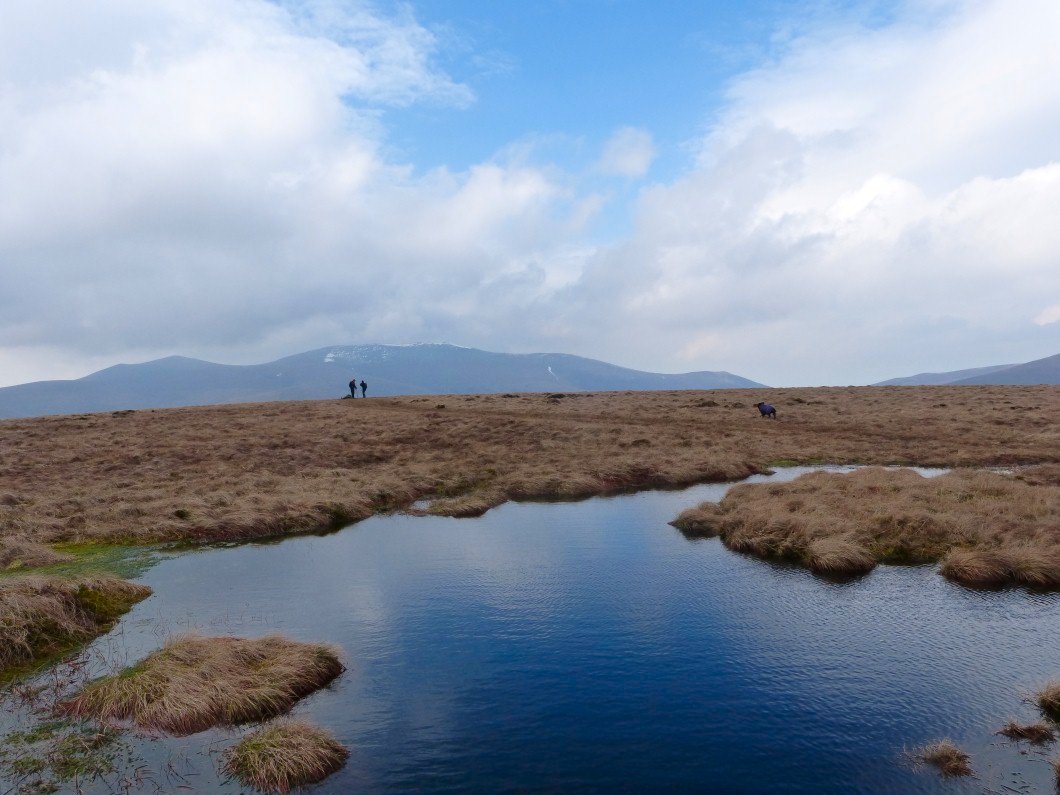 Mass of people on the ever popular Mungrisdale Common. Worse than Scafell Pike it is.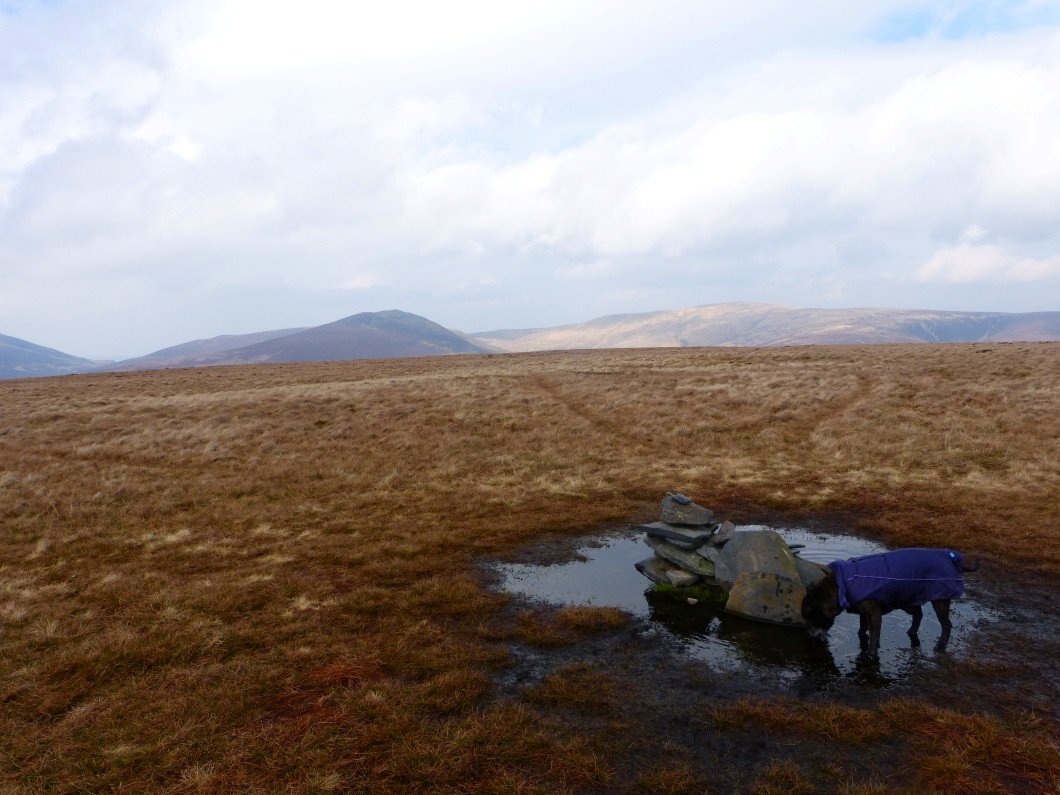 It's even got refreshments just like Snowdon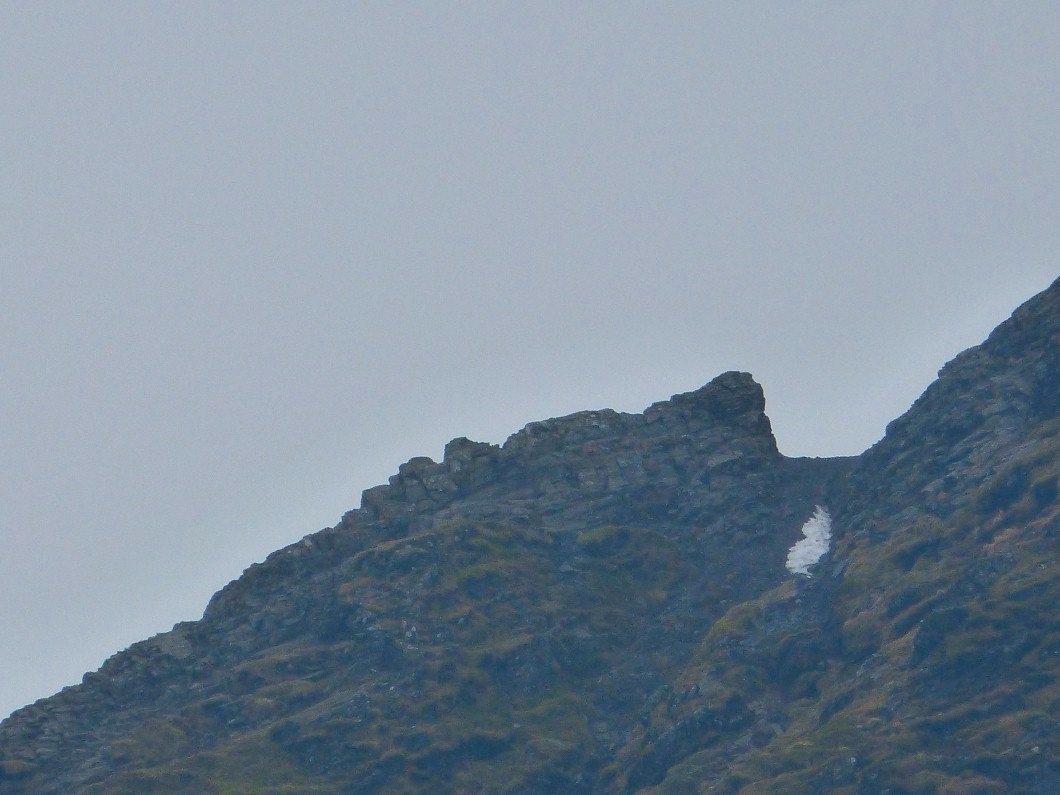 Walking back we get a view of the north side of Sharp Edge. I think the gully with snow is the infamous "Usual Gully" scene of many a fall and rescue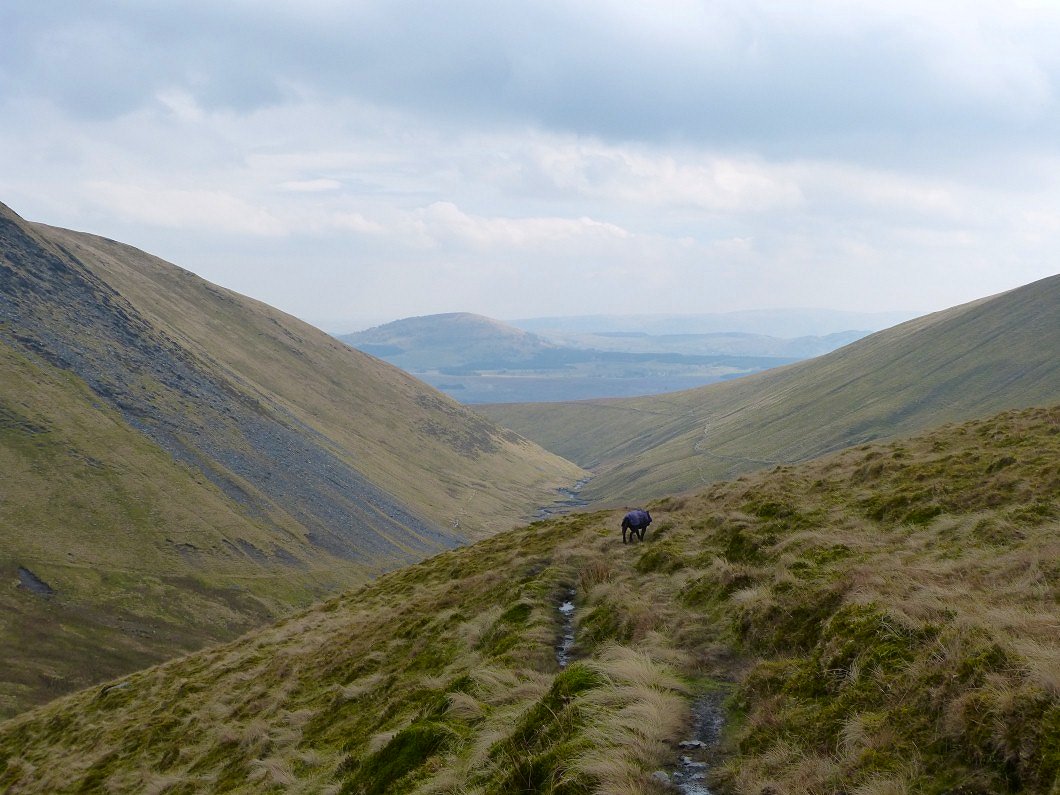 Walking along another short section of new to me path from the col to the crossing of Scales Beck. Great Mell Fell in the distance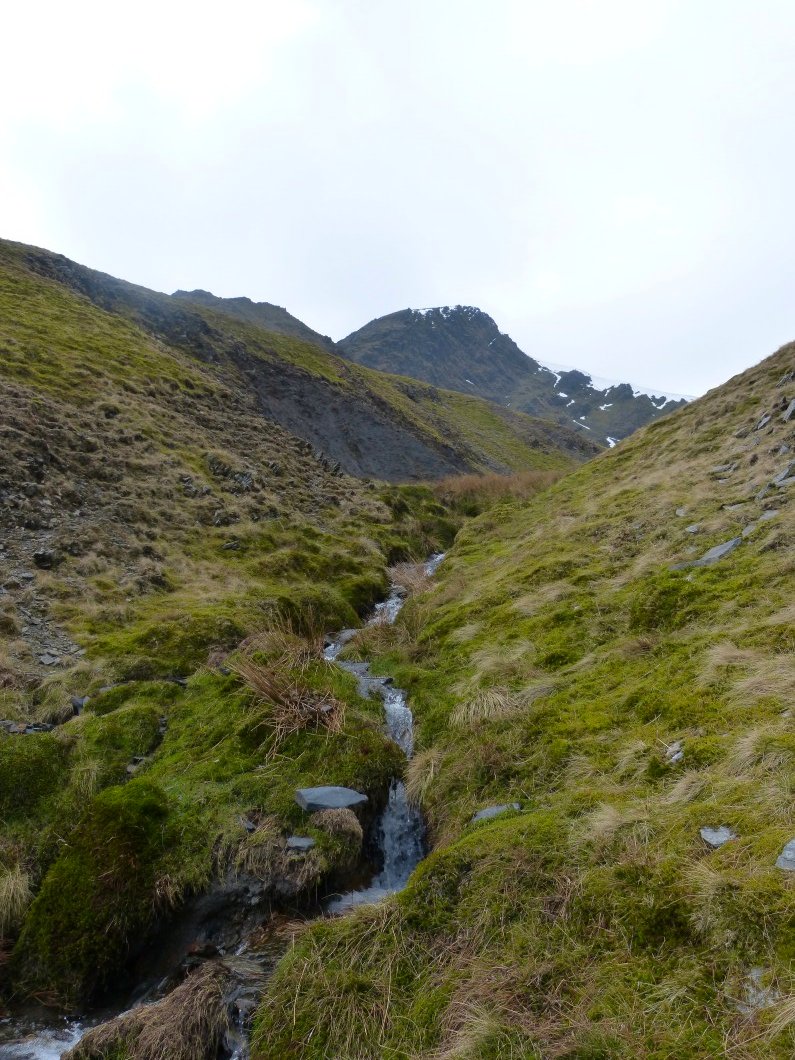 Great view of Sharp Edge from where the path crosses an un named beck.
Sharp Edge again from the path to the col above Mousthwaite Comb.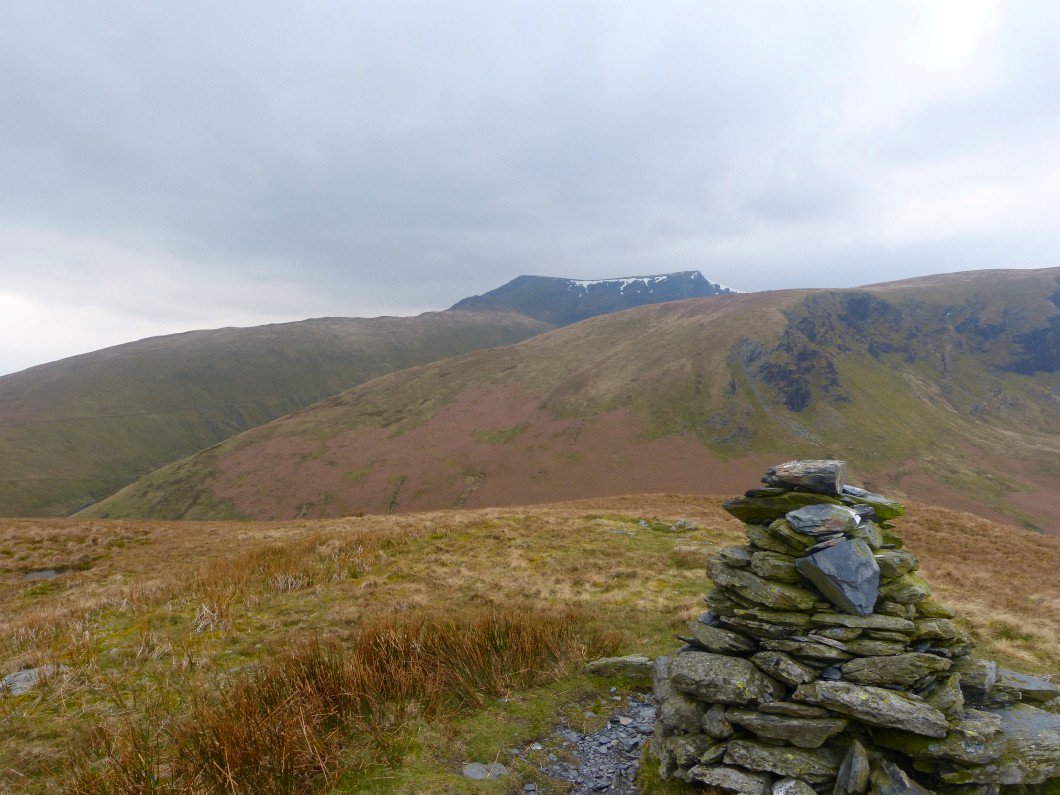 Blencathra from the lower cairn on Souther.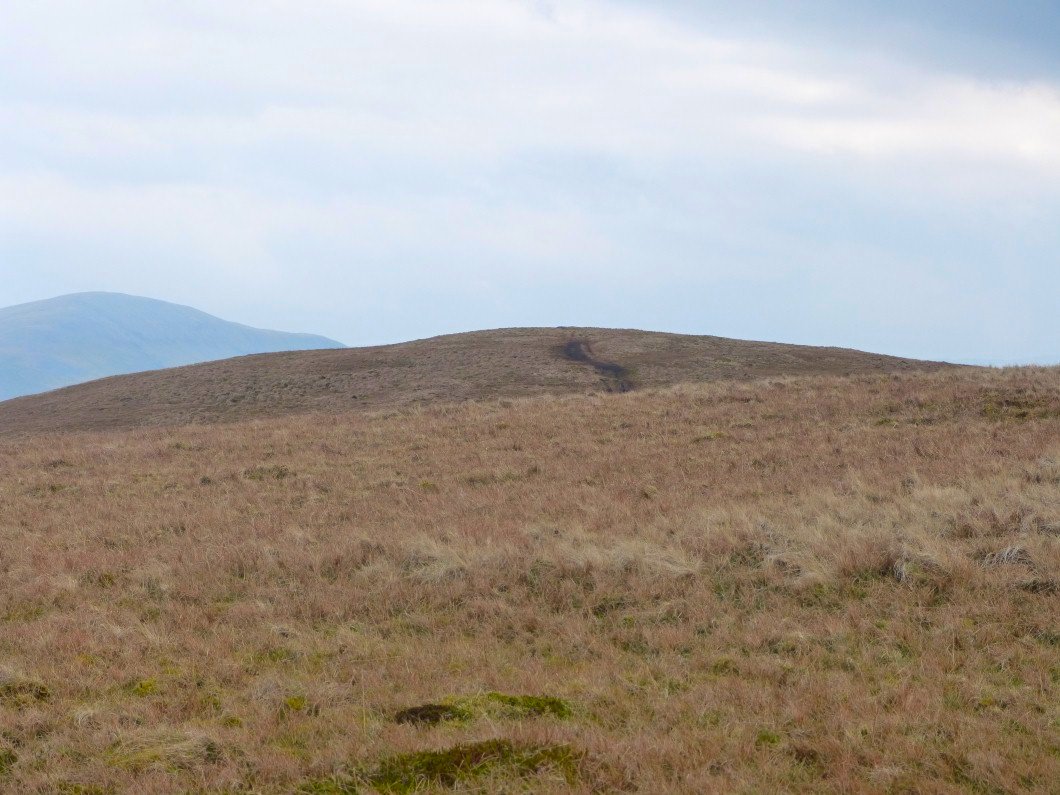 No cairn at the highest point though.
A look round the corner from the drop off the end of Souther Fell. Bullfell Beck winds it's way down between Bowscale Fell on the right and the rounded dome of The Tongue. It then joins the Glenderamackin.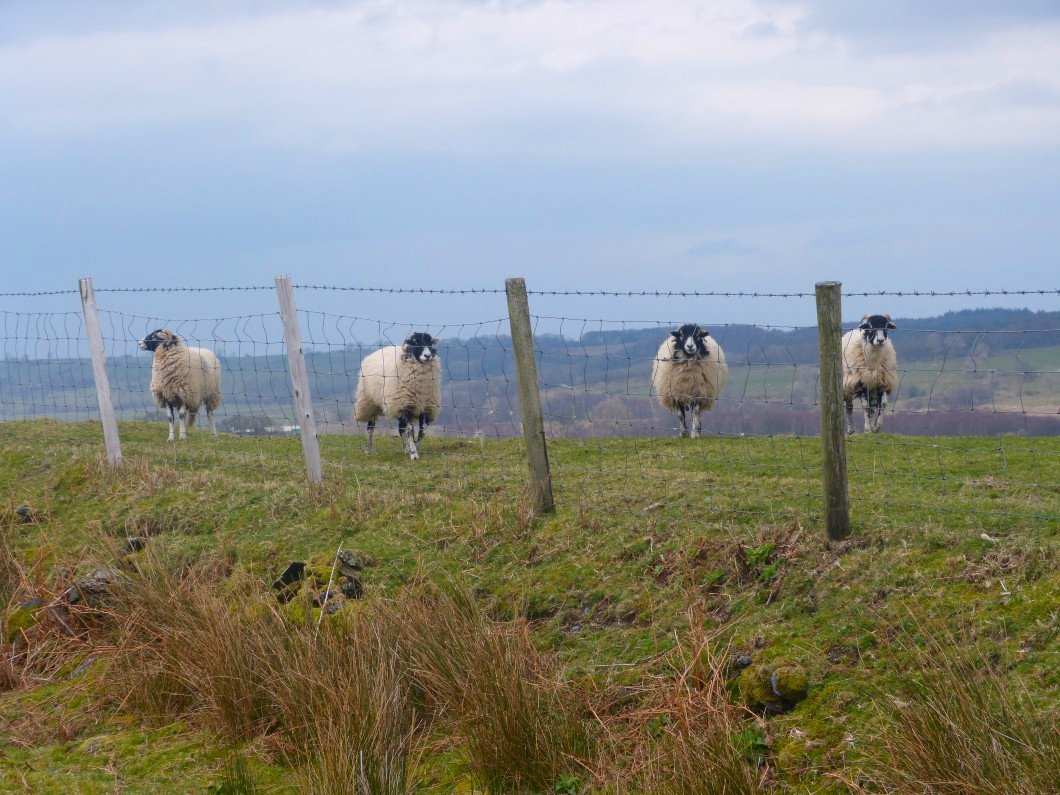 These sheep keep a wary eye on Jack who is a brilliant fell walking dog as he takes absolutely no interest in sheep at all.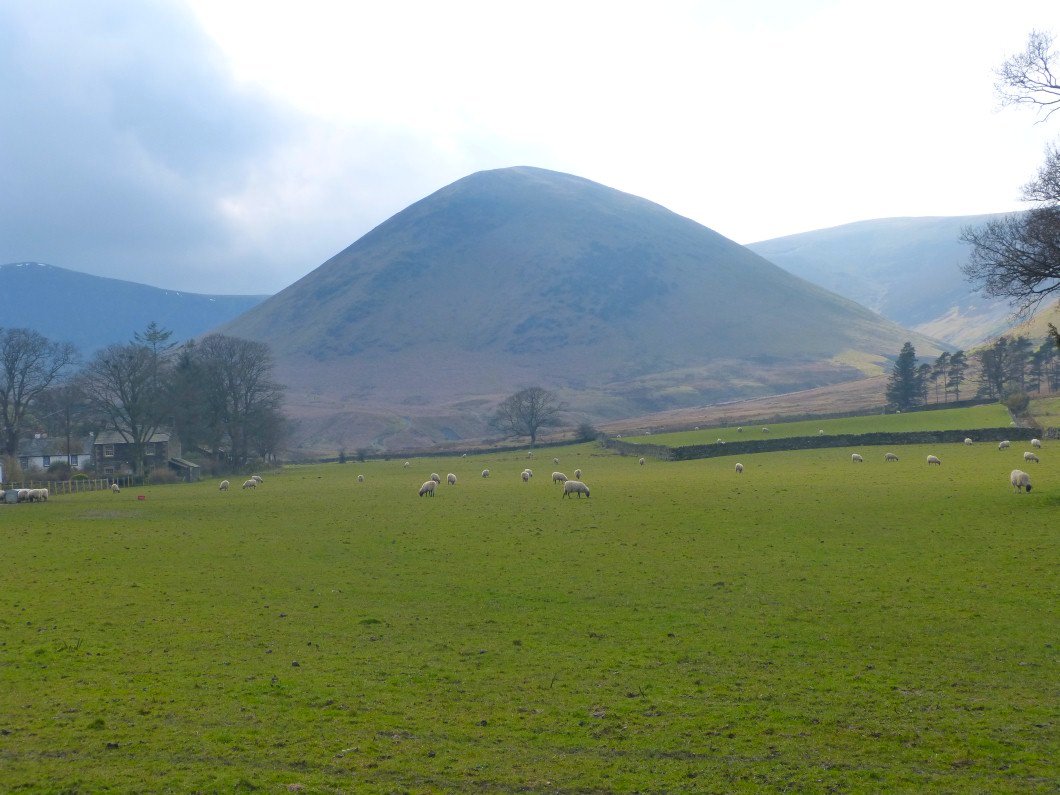 The Tongue again passed on the short road walk back to Bowscale.