WWW.KARLSWALKS.CO.UK
PICTURES AND TRIP REPORTS FROM MY WALKS IN THE ENGLISH LAKE DISTRICT
Loughrigg Fell
18th January 2015
Route. Lay-by A591 - Grasmere - Red bank - Loughrigg Fell - Black Mire - Cote How - Rydal - Coffin Route - Grasmere
(about 7.5 miles 1600ft ascent)
We were heading for Coniston today but as we reached Ambleside snow started falling quite heavily and the roads became covered. We made the decision to climb a fell that could be reached from a more major route and the first fell that came to mind was Loughrigg.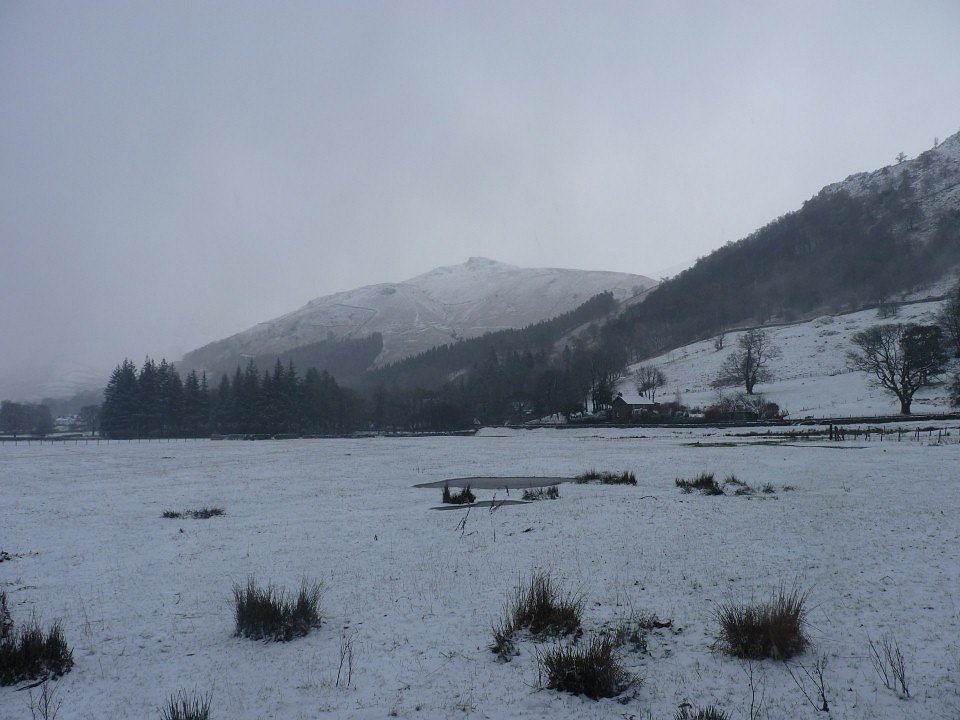 The snow had actually abated a bit while we booted up but it was still sleeting and a bit dreary as we set off.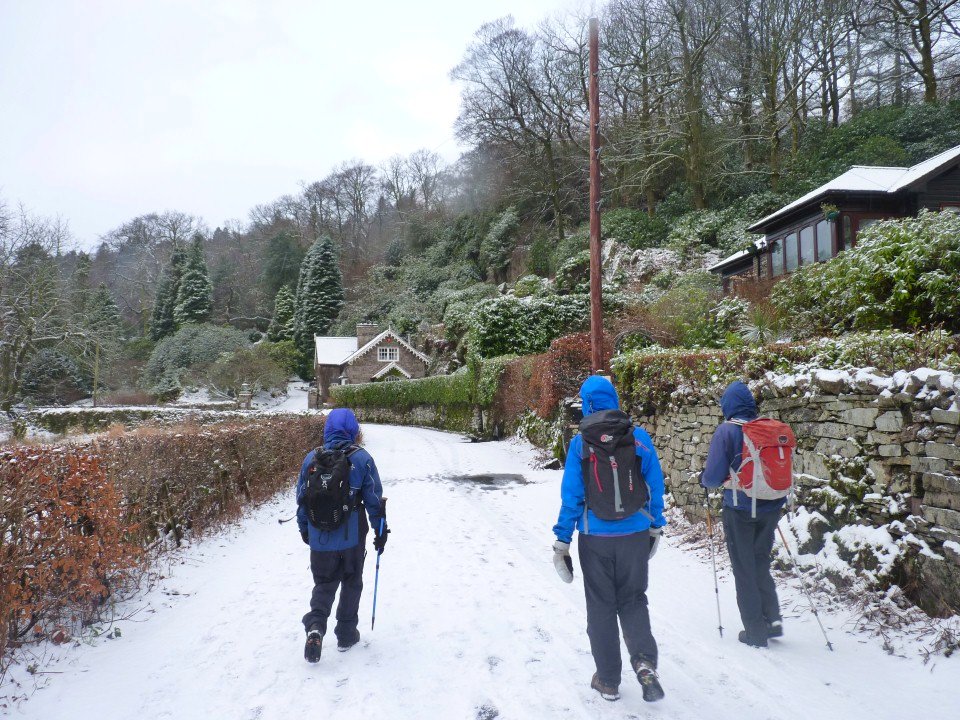 By the time we had walked through Grasmere and started up Red Bank things were brightening up nicely.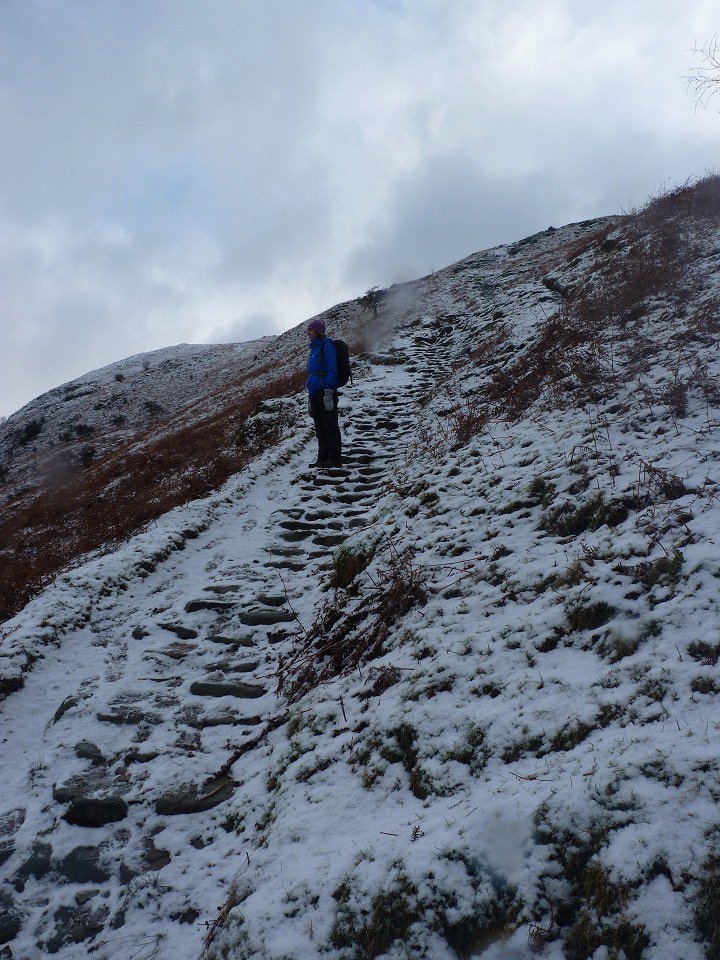 The start of the steep pitched path up Loughrigg.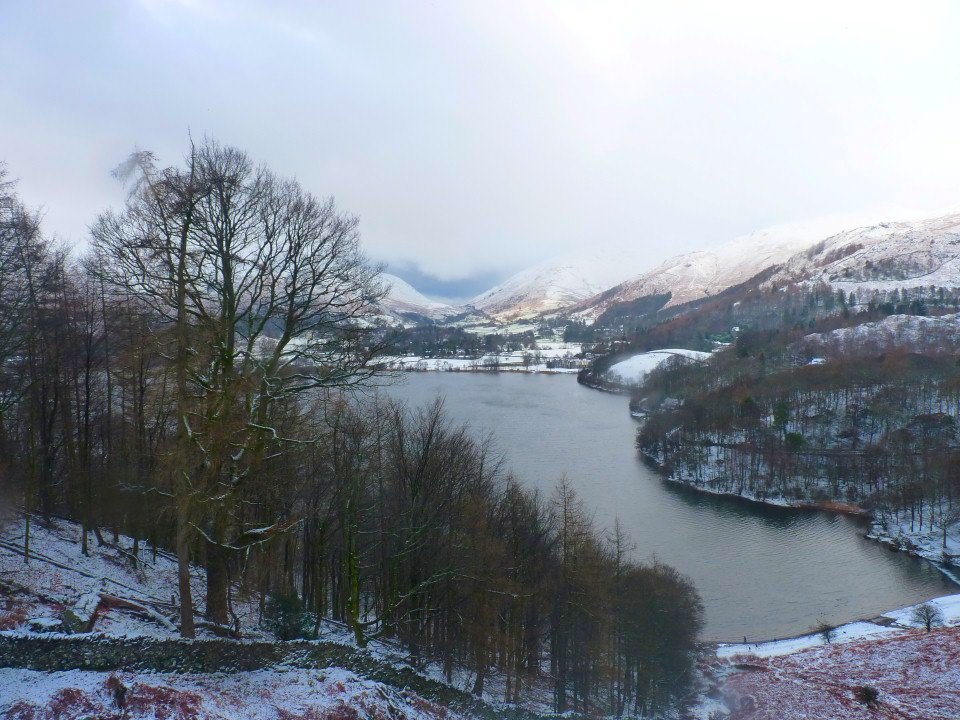 a look back over Grasmere the lake to Grasmere the village.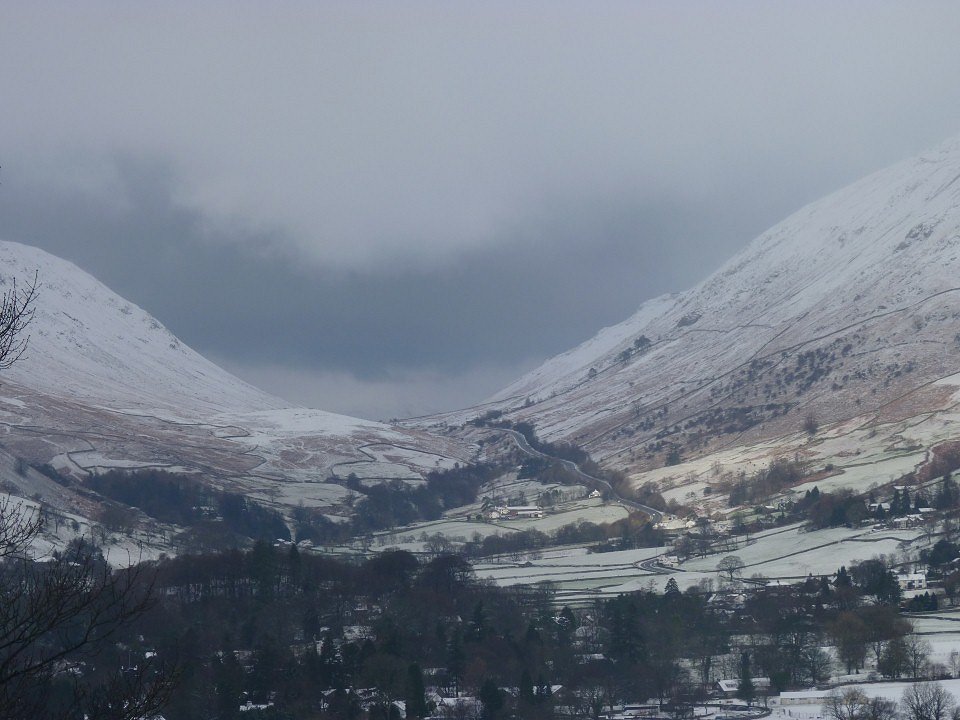 Zooming in on Dunmail Raise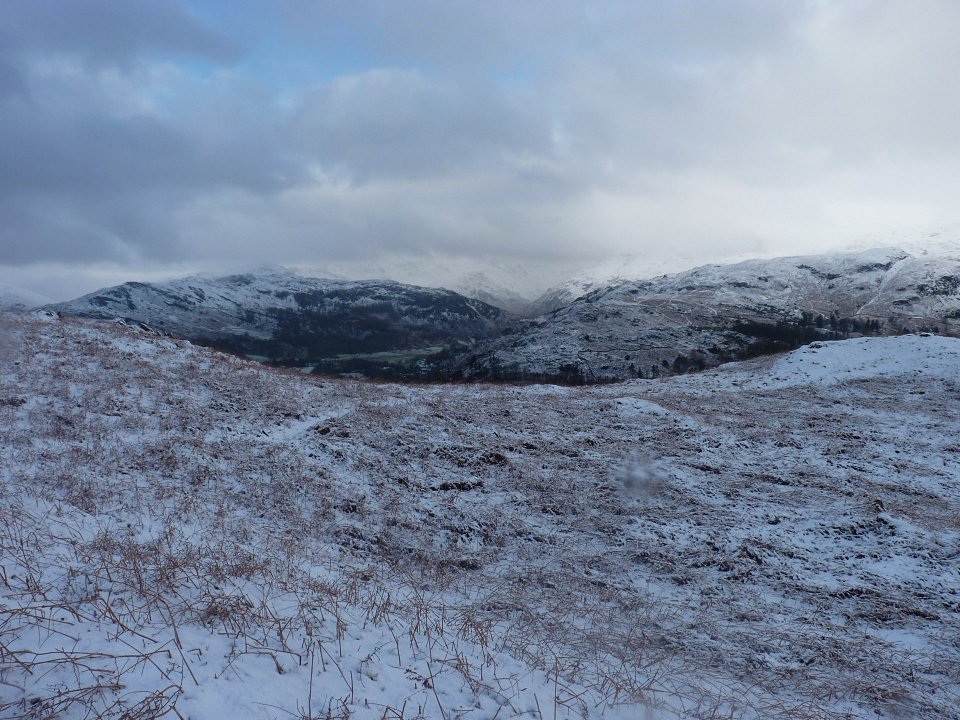 Nearing the top of Loughrigg and the Langdale Pikes are almost in view..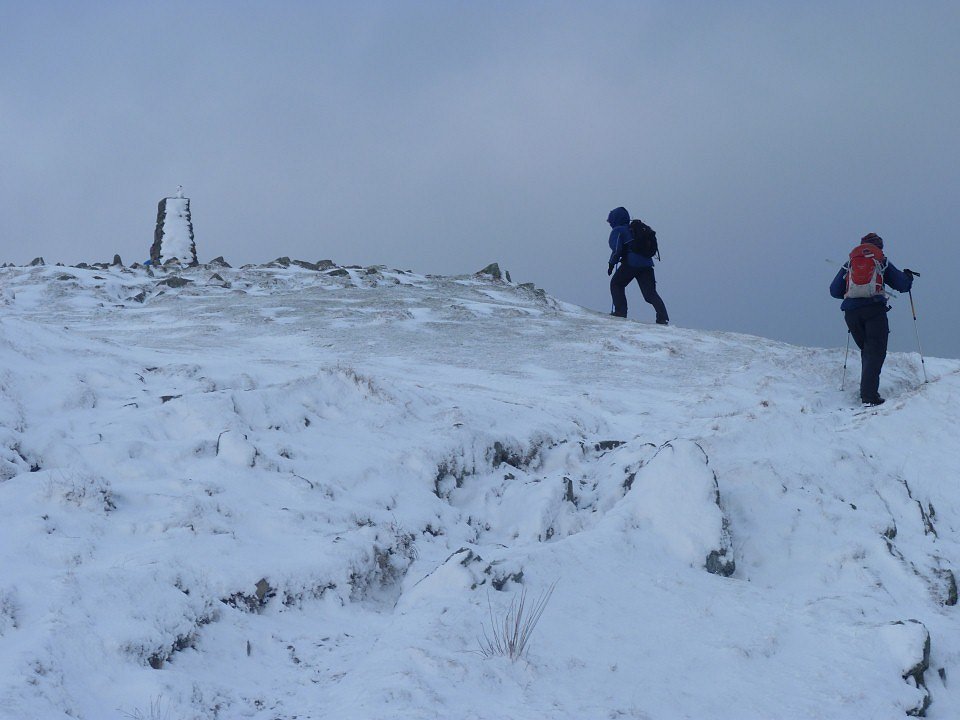 Approaching Loughrigg top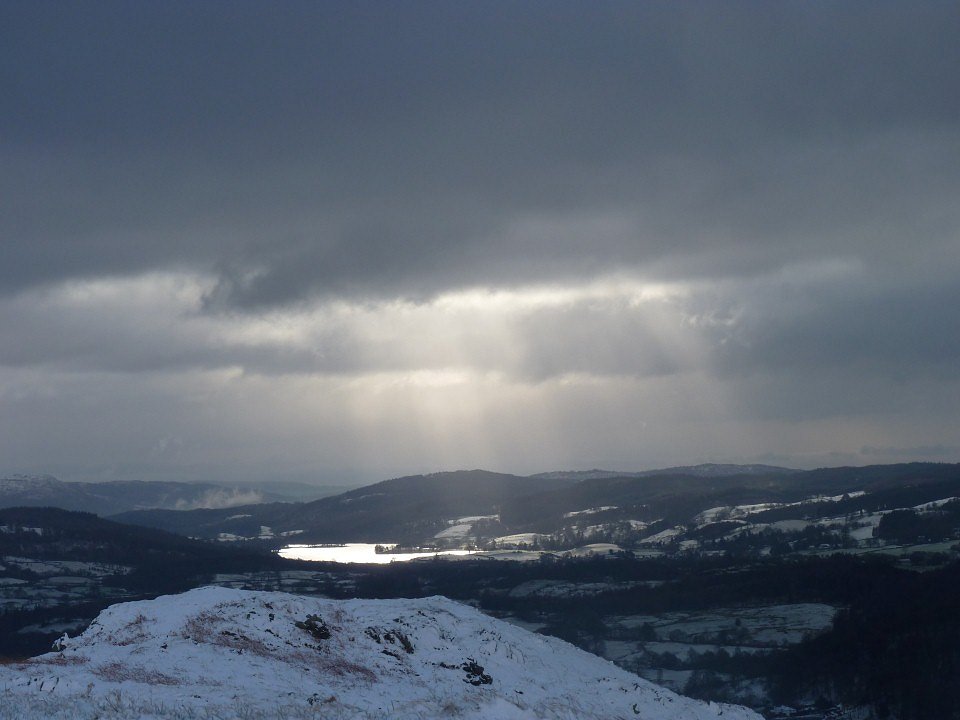 Sunrays over Esthwaite Water .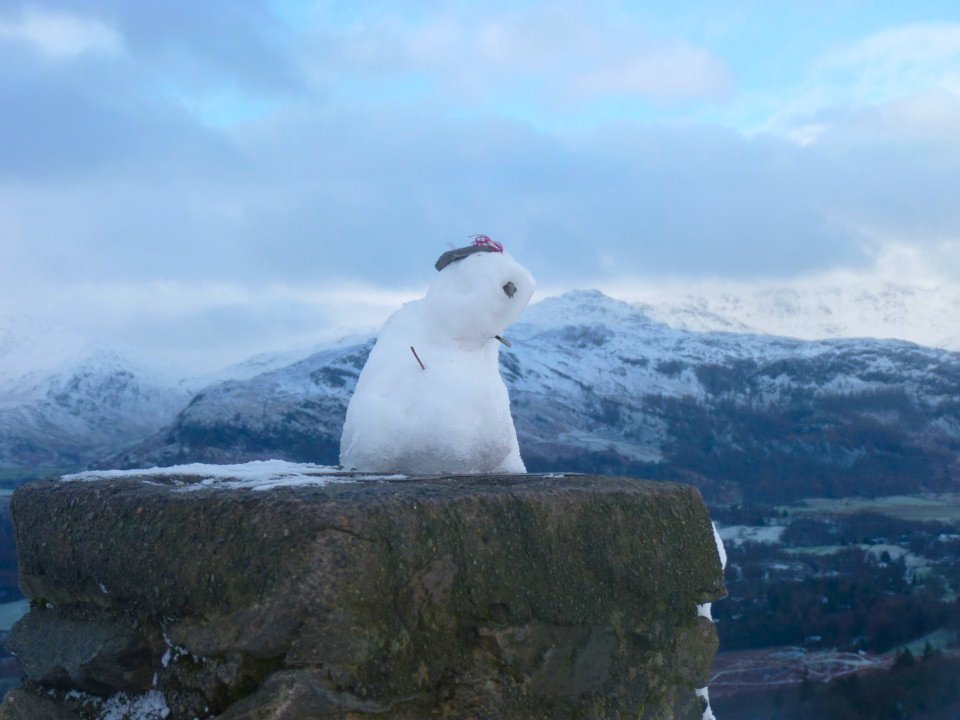 Someone had made a nice snow..er thing.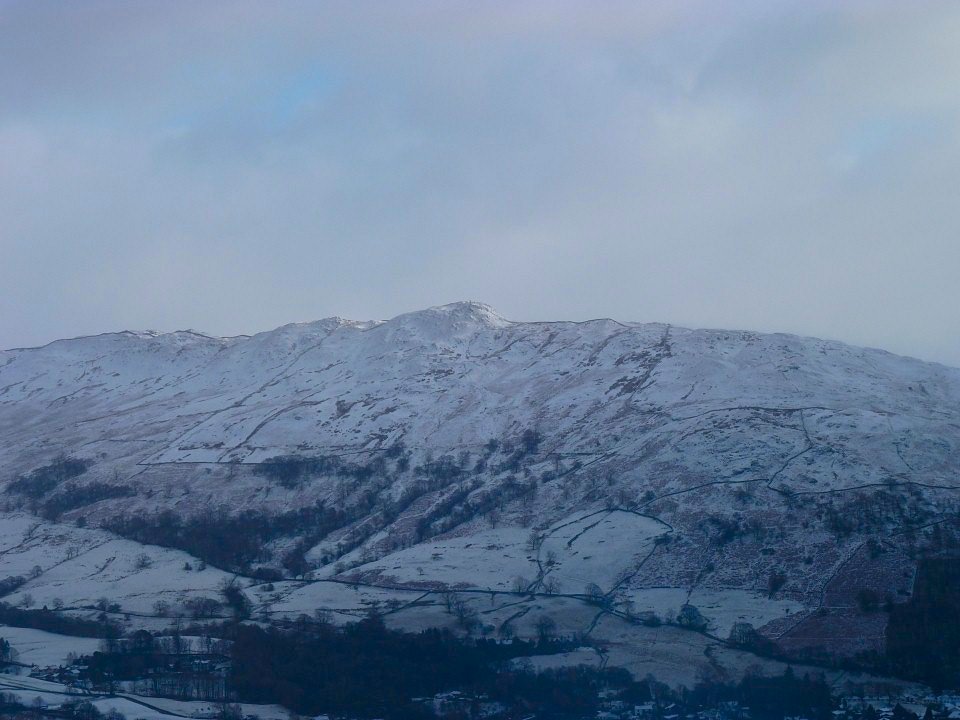 Wansfell, where we walked last week.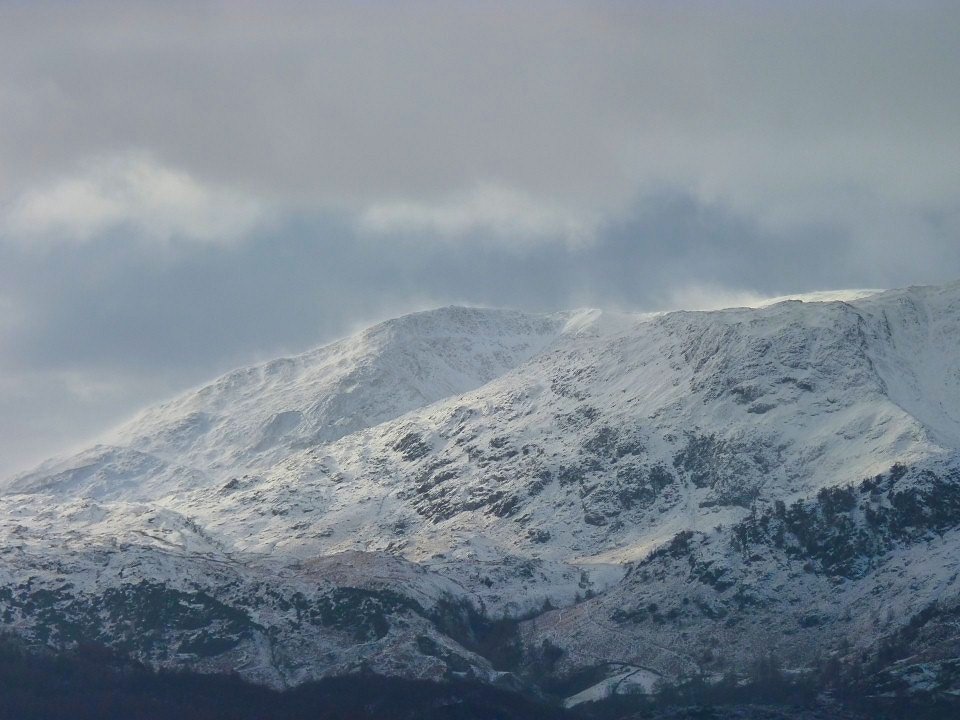 Coniston Old Man with spindrift blowing on the top.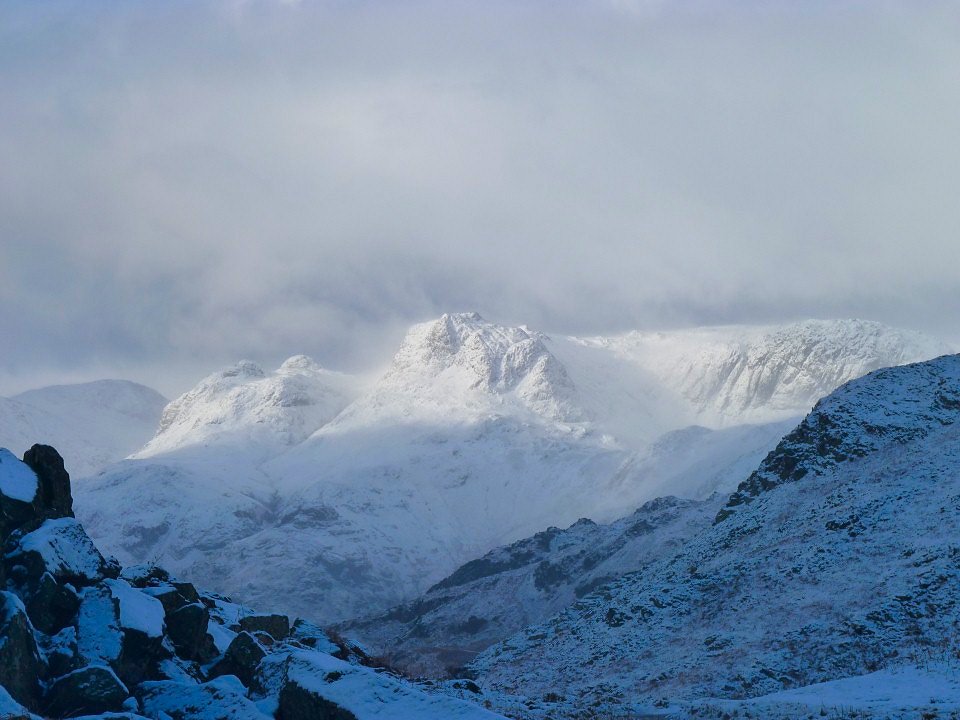 Fantastic views of an alpine like Langdales.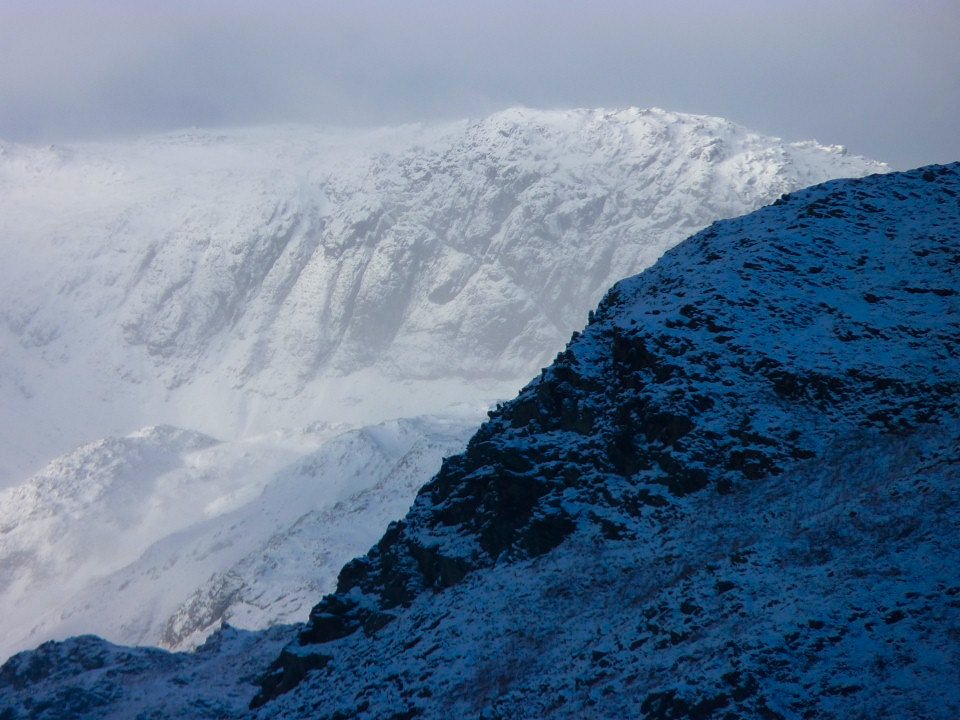 Pavey Ark and Jack's Rake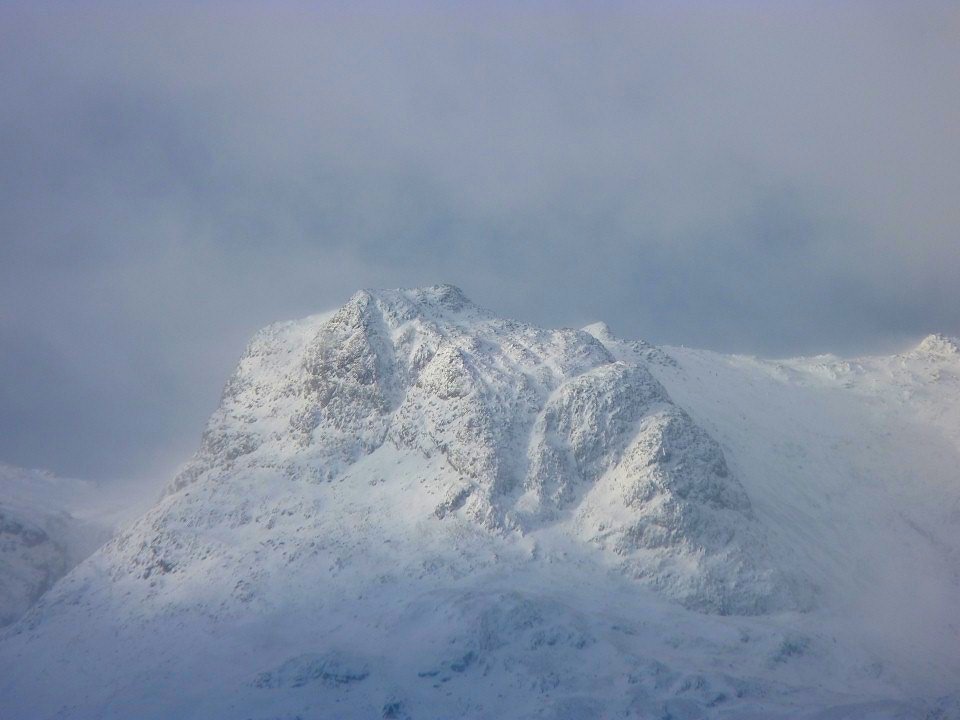 Harrison Stickle.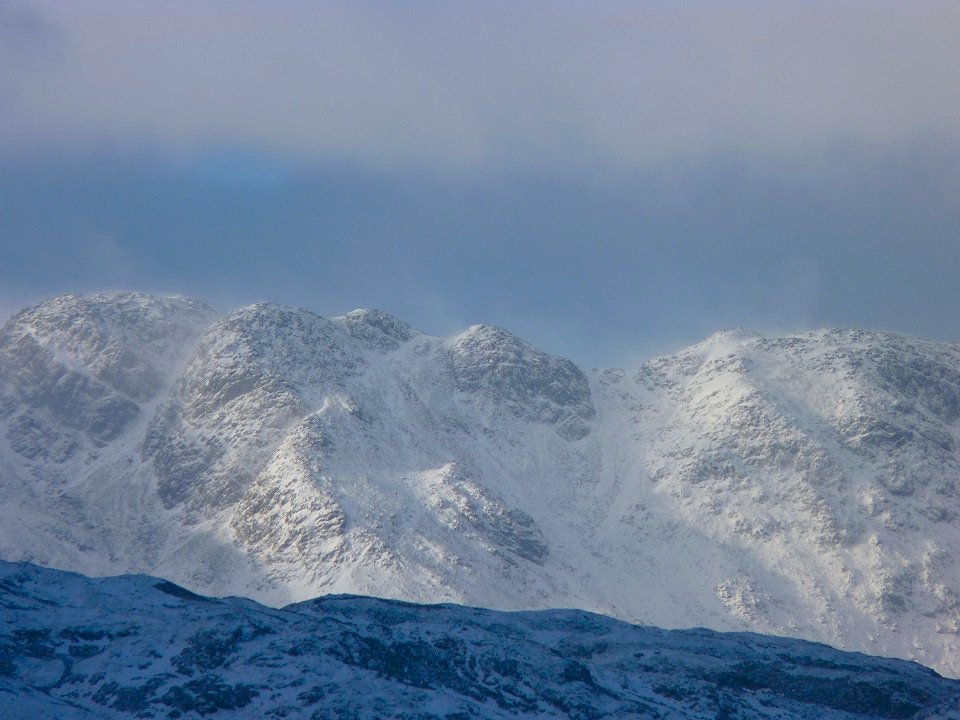 Crinkle Crags.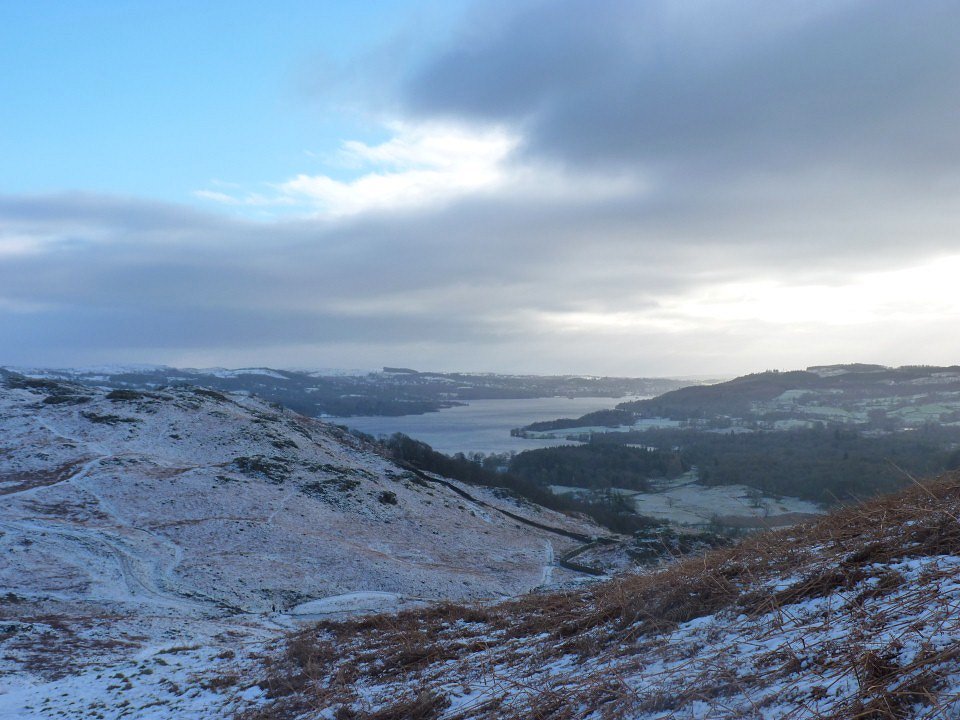 Windermere to the south..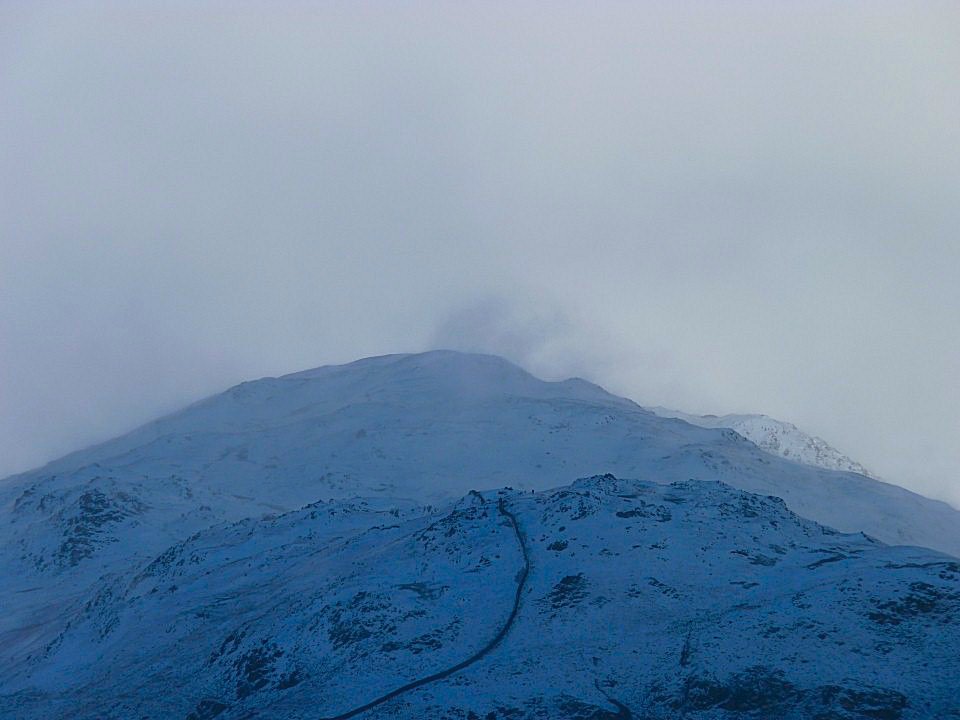 More spindrift blowing on Great Rigg..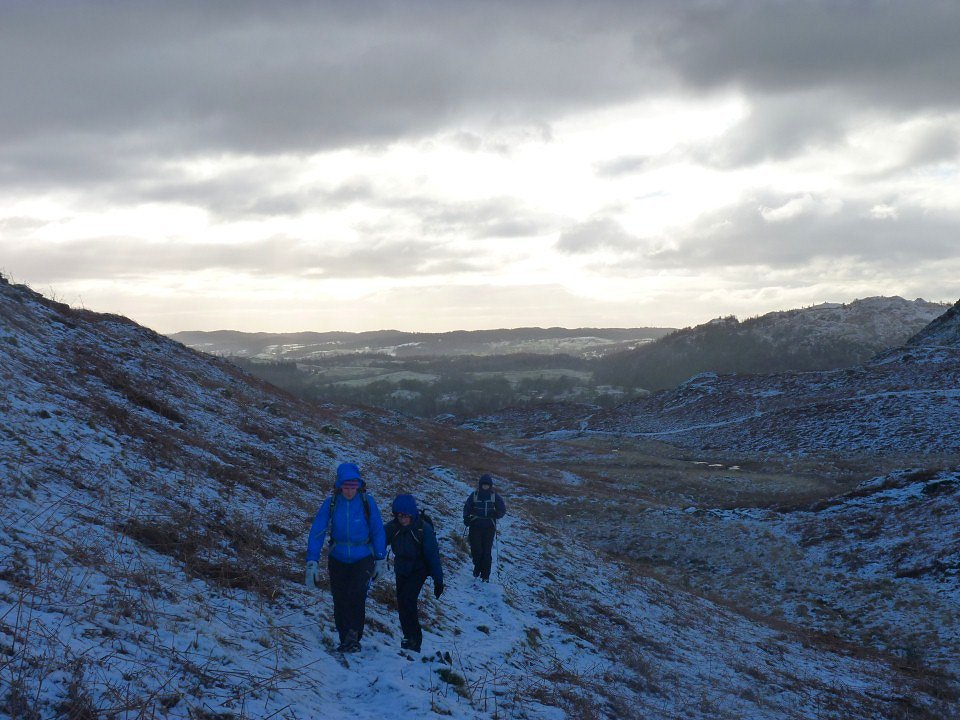 As Loughrigg wasn't our original walk we were making the route up as we went along .We were heading for Loughrigg Terrace and Rydal cave but decided to extend the walk a bit by crossing the road and returning to Grasmere via the Coffin Route..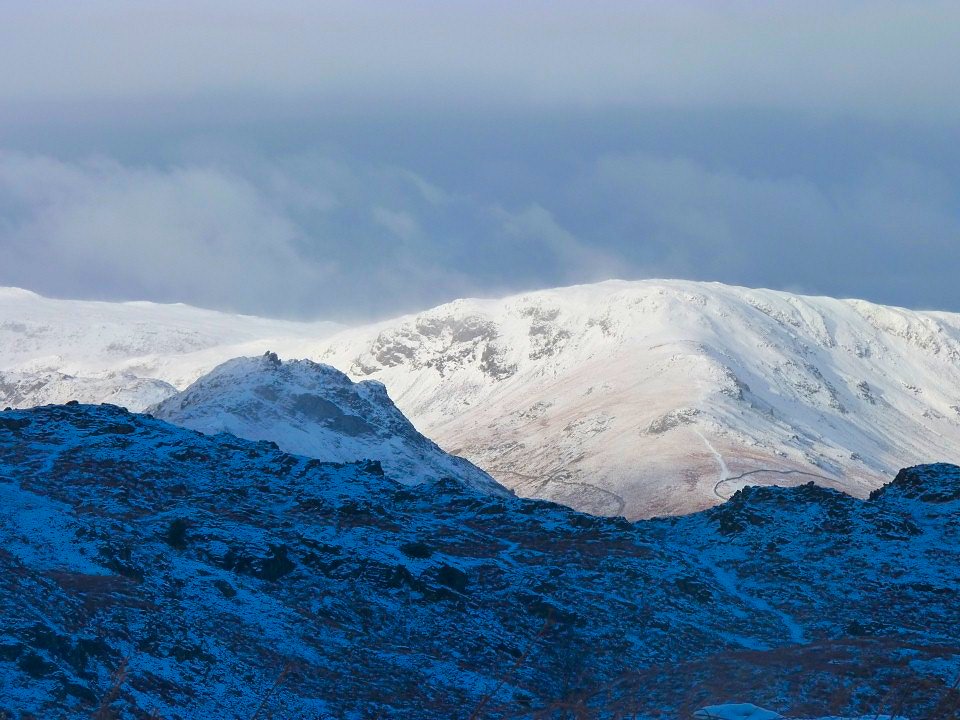 It's a lovely afternoon now with brilliant views all around. Helm Crag with Steel End behind..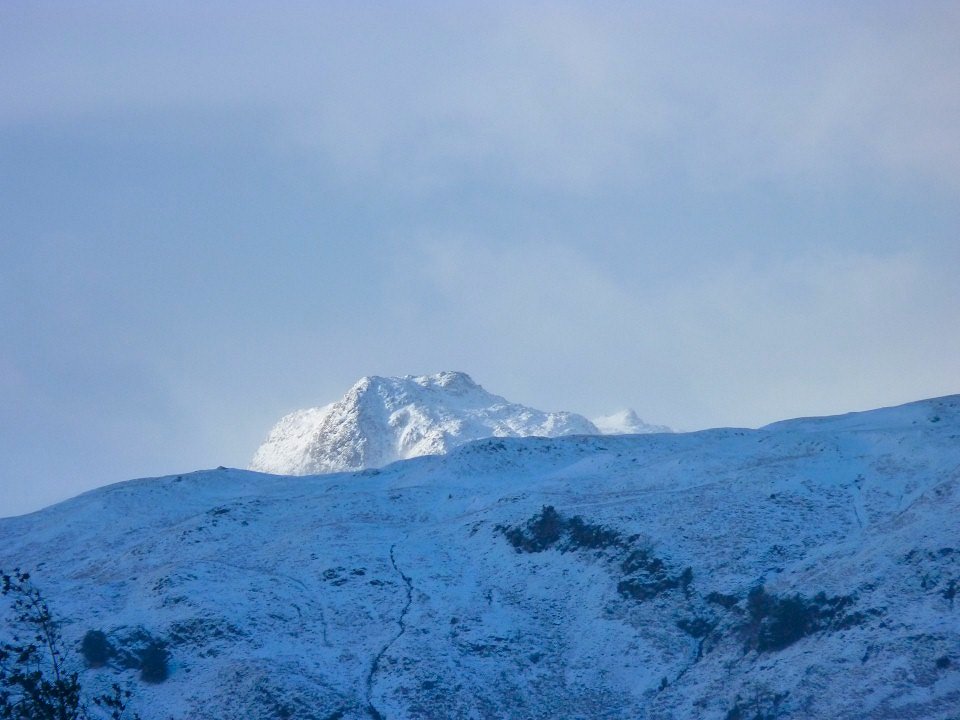 First sight of Everest from base camp....or might be Harrison Stickle from Loughrigg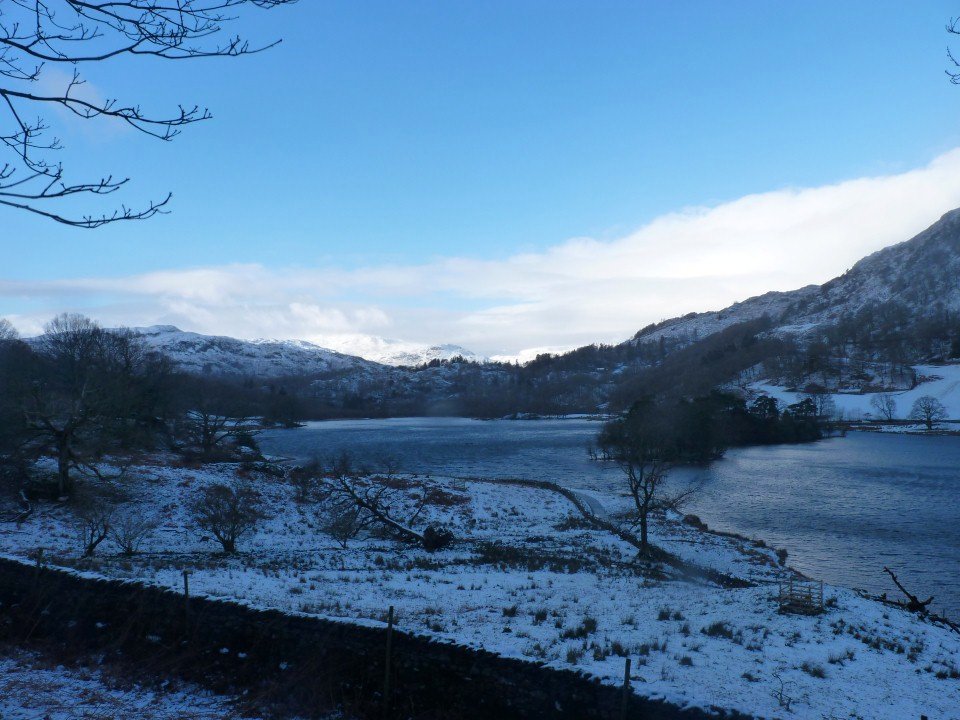 Looking up Rydal Water.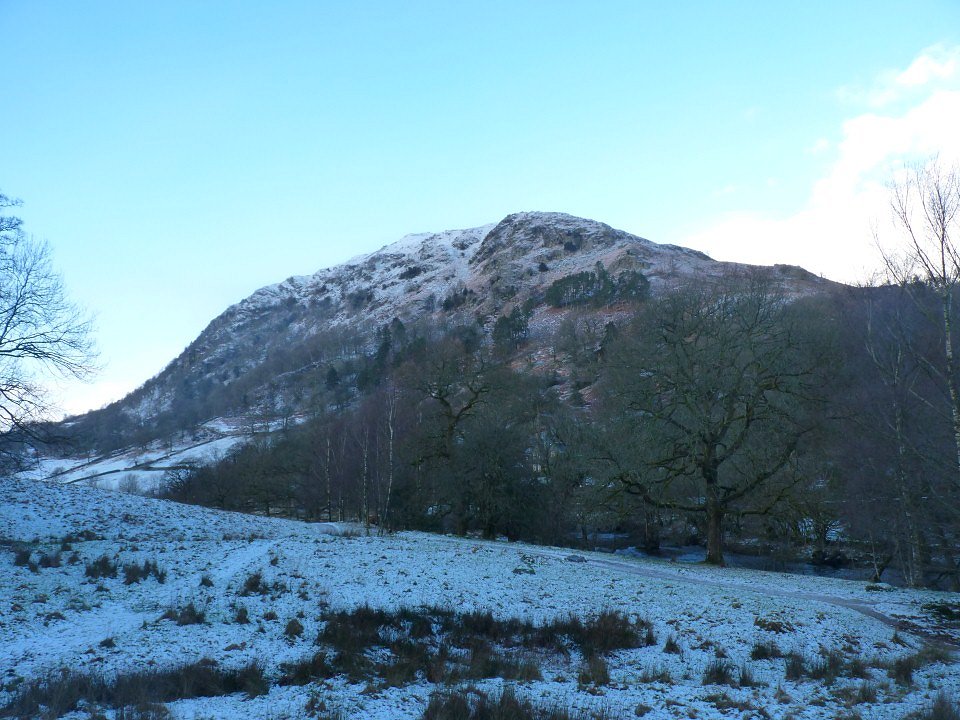 Nab Scar.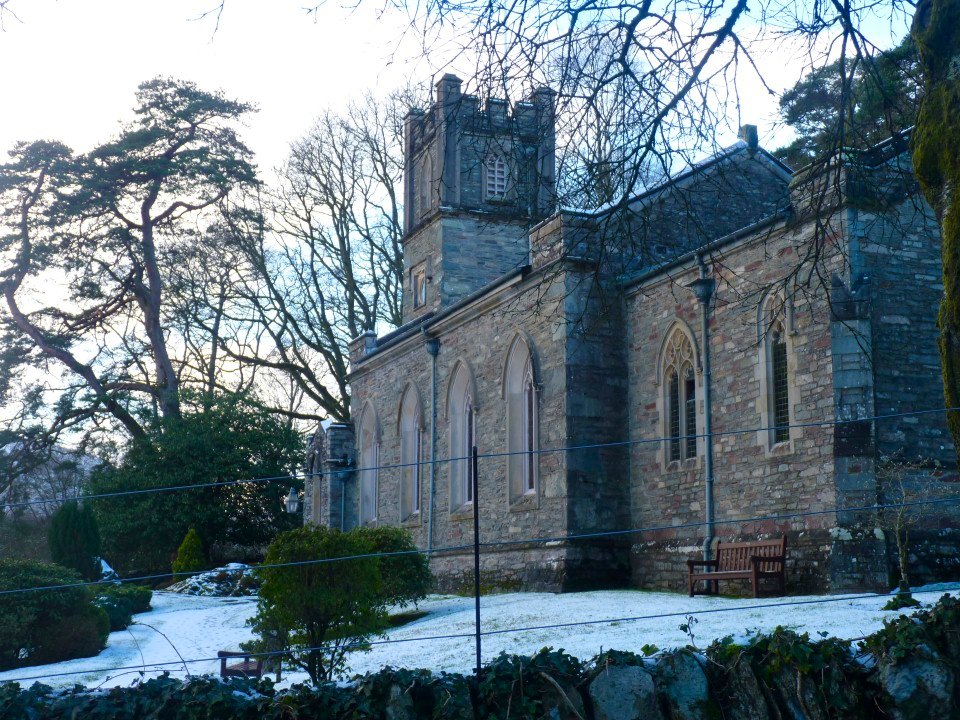 Rydal church.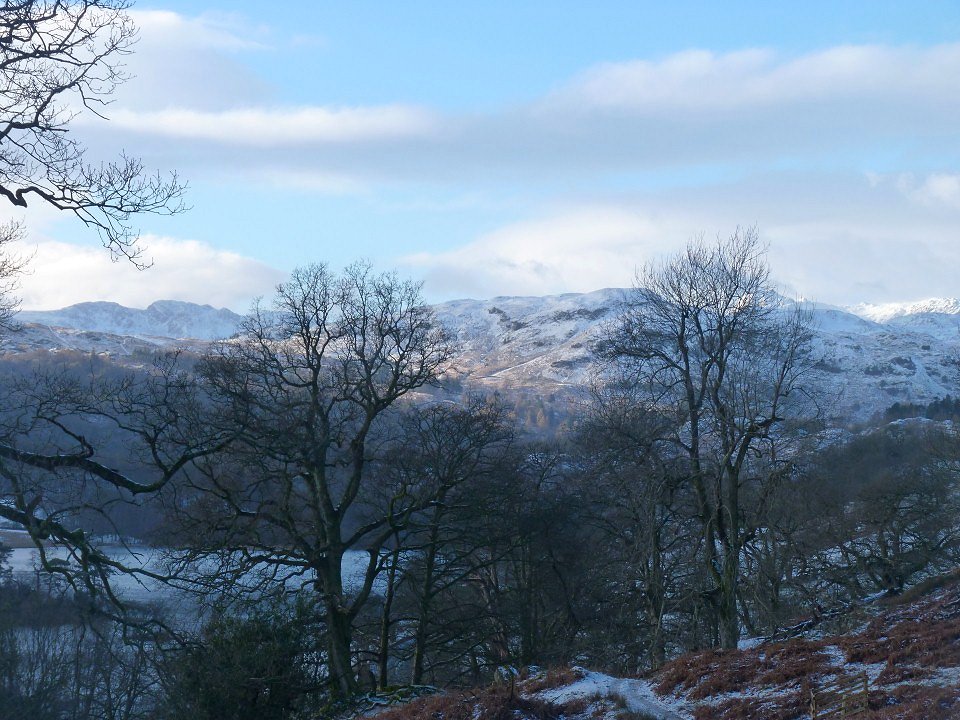 Loughrigg across the valley.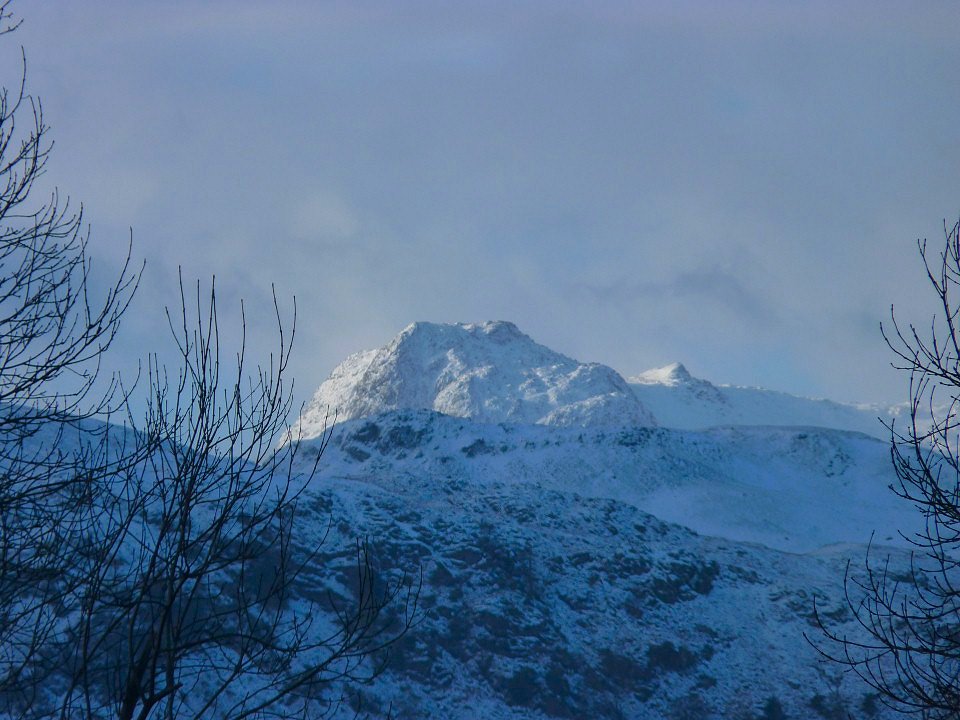 Everest popping up again.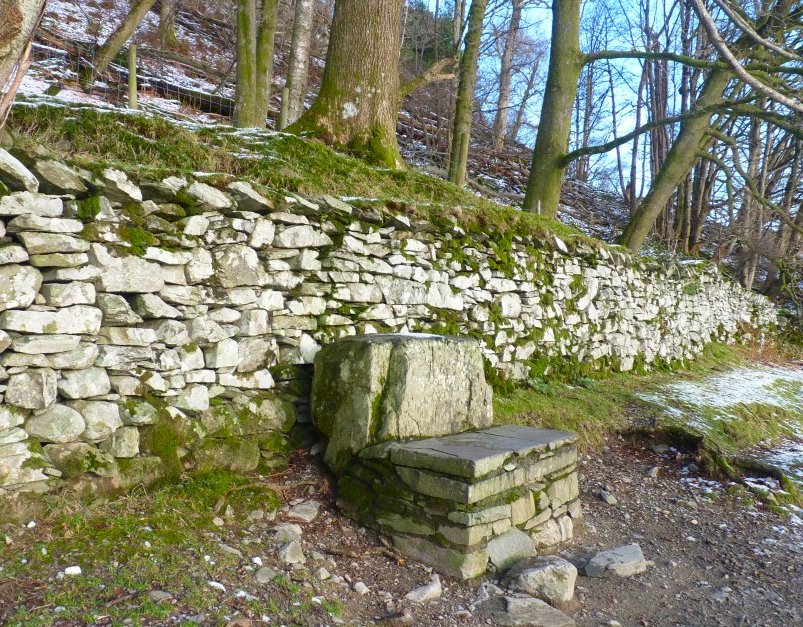 The stone on which the coffins were placed to give the pallbearers a rest.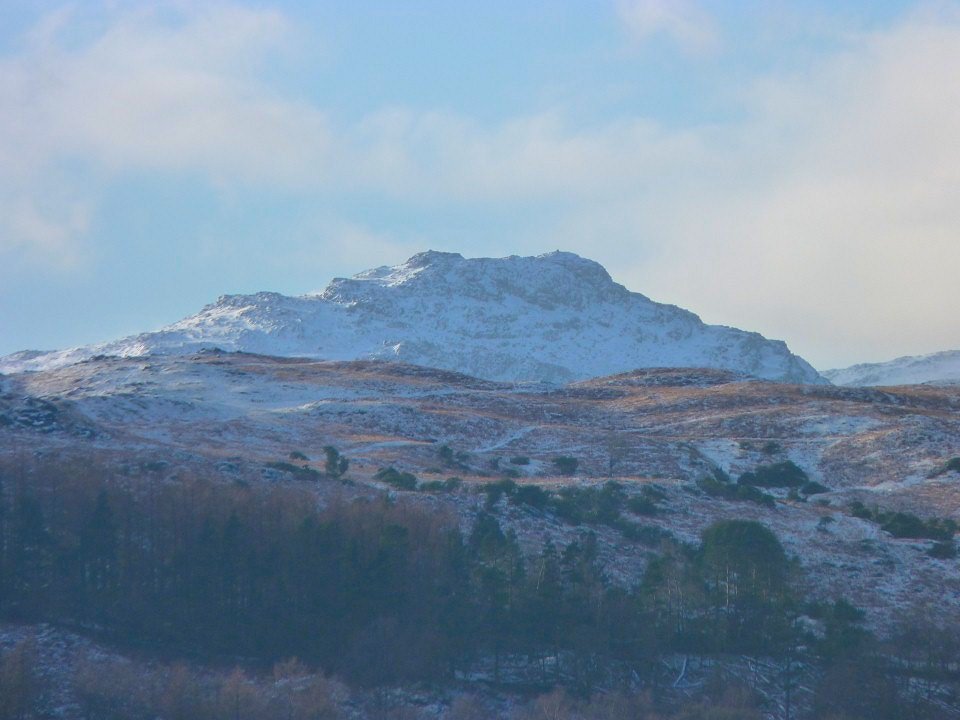 Pike O' Blisco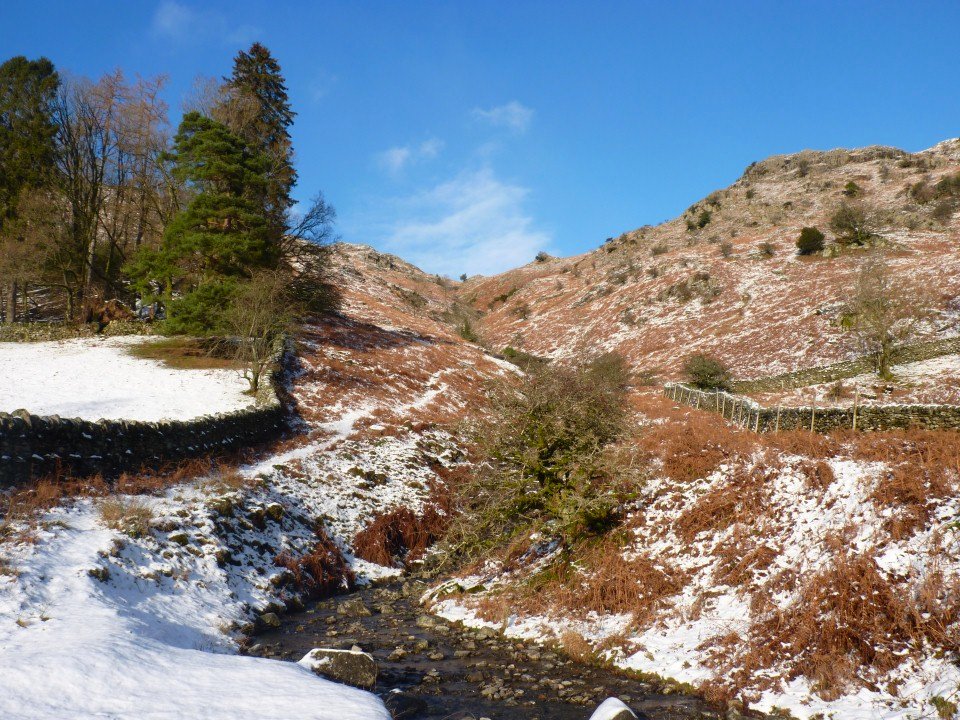 A beautiful afternoon looking up Dunney Beck. ( a nice way to Alcock Tarn according to Lynn)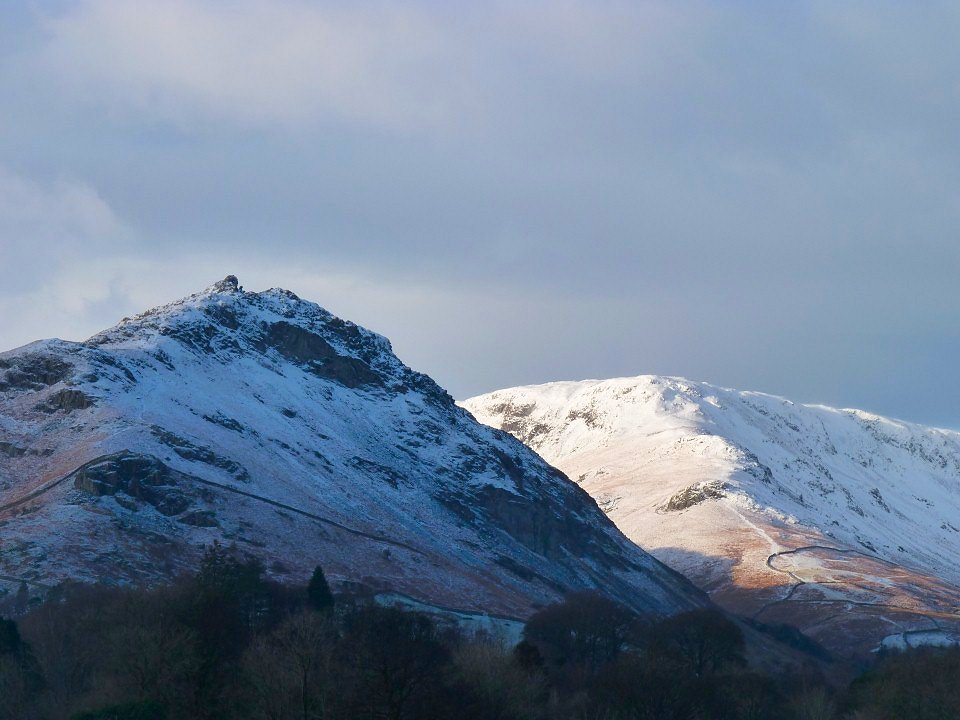 Helm Crag and Steel fell again.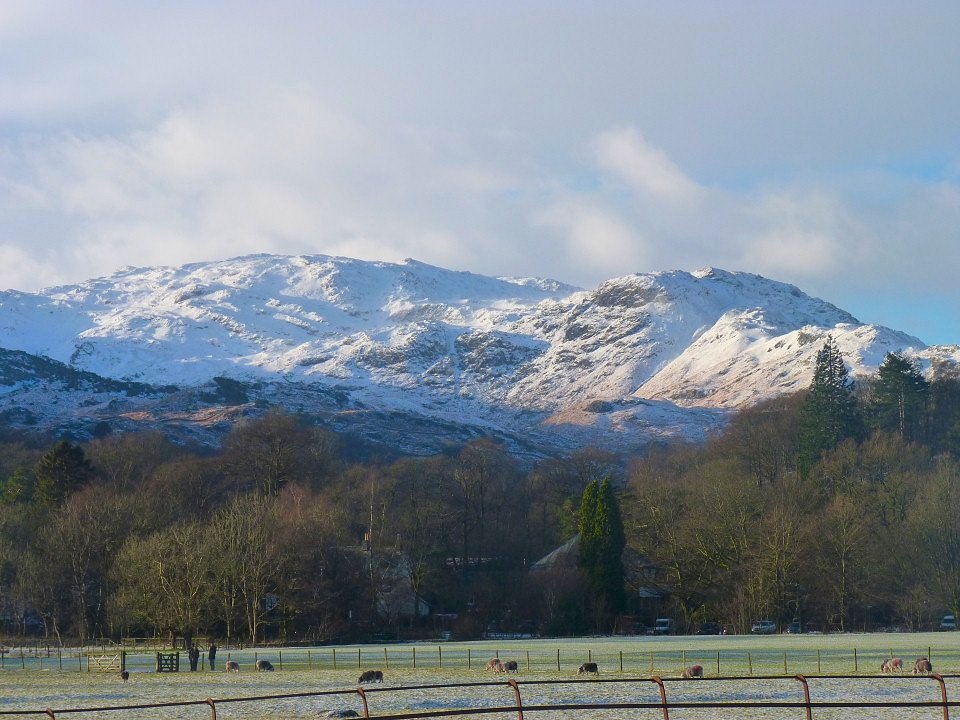 Tarn crag and Coledale Head from the A591