WWW.KARLSWALKS.CO.UK
PICTURES AND TRIP REPORTS FROM MY WALKS IN THE ENGLISH LAKE DISTRICT
Black Crag to Holme Fell
1st February 2015
Route. Glen Mary Bridge car park - Tom Gill - Tarn Hows - Iron Keld Plantation - Black Crag - Low Arnside - Low Oxen Fell - High Oxen Fell - Holme Fell - Uskdale Gap - Yew Tree Tarn.
(about 8 miles 1900ft ascent)
I had been keeping a close eye on the weather all week hoping that the forecasted sunny day would not let me down..and it didn't, it was one of the superb blue sky and snow days that you dream of.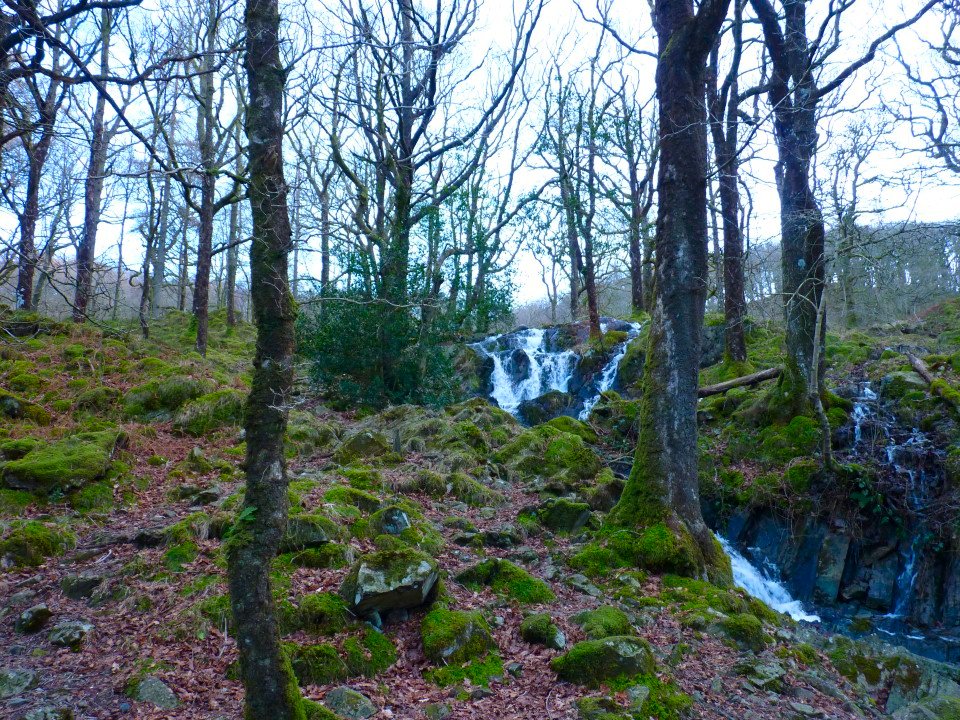 The lower falls of Tom Gill seen from the climb to Tarn Hows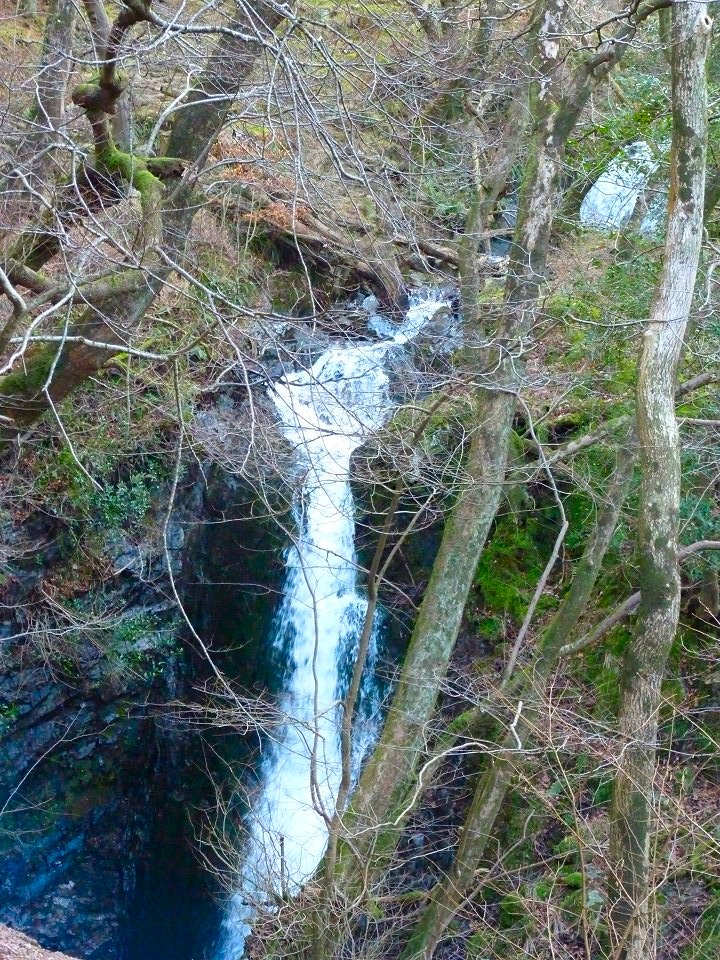 And the upper falls.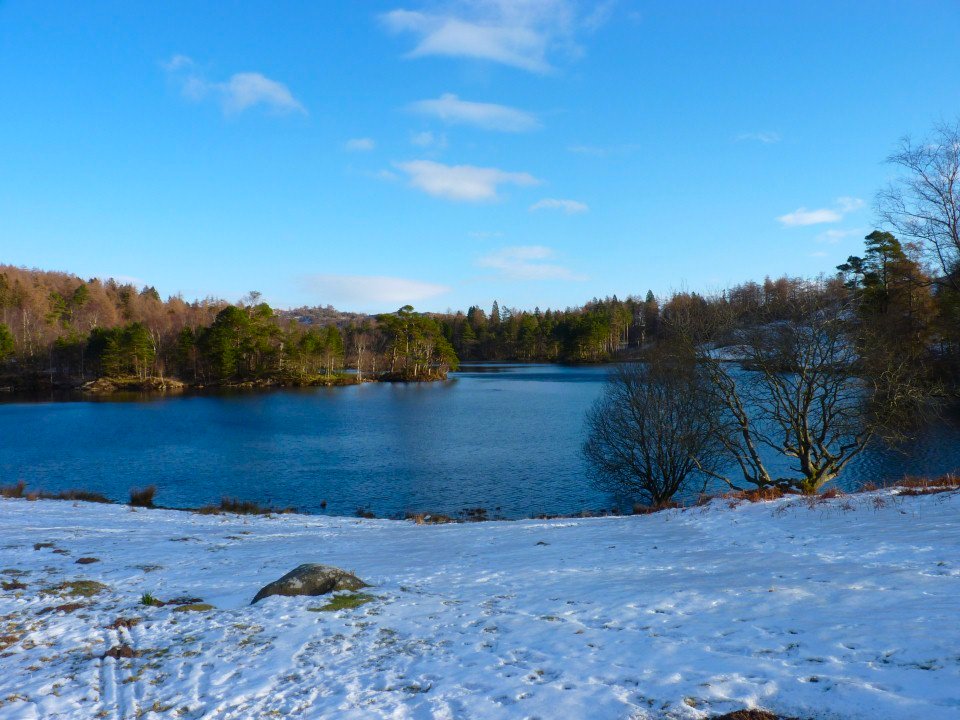 Tarn Hows.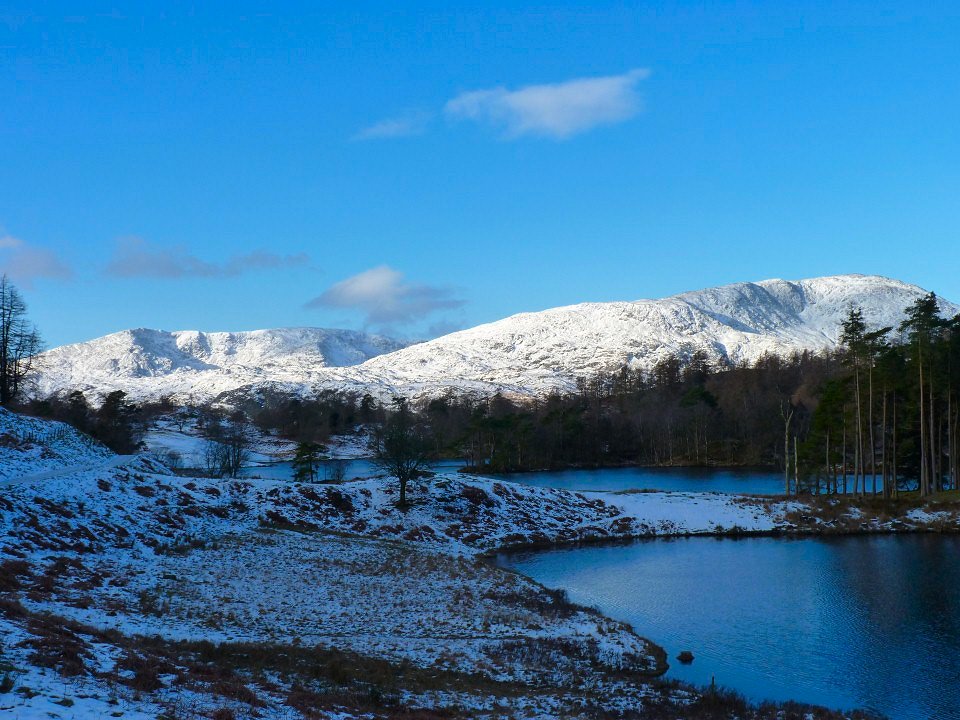 Coniston Old Man on the left with Wetherlam on the right.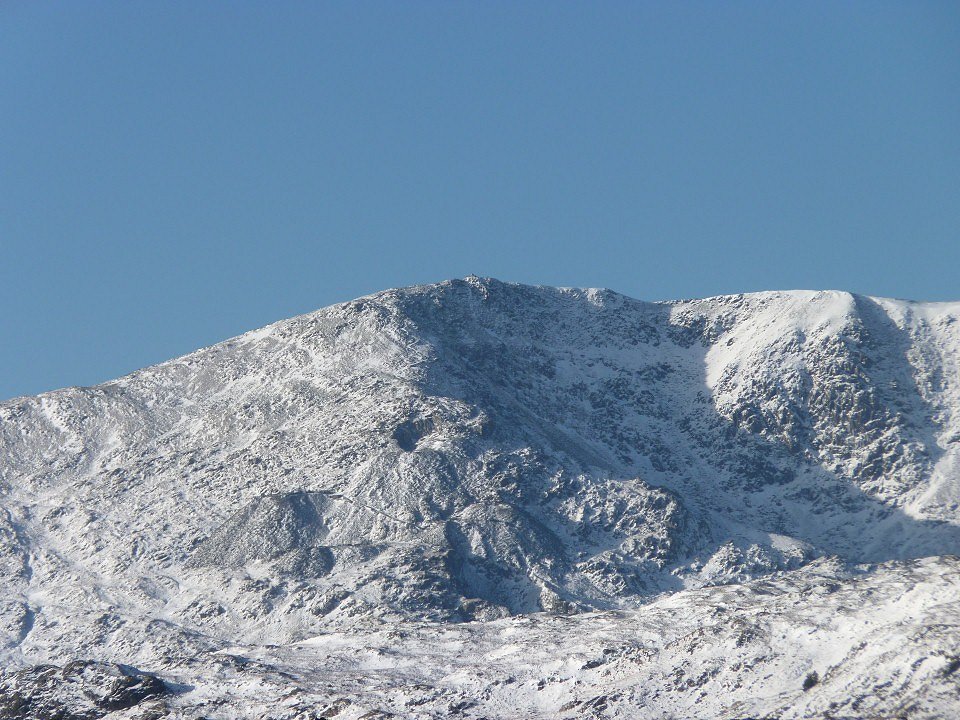 Zooming in on the Old Man.
Looking down Tarn Hows from near the gate which leads you to the mountain road.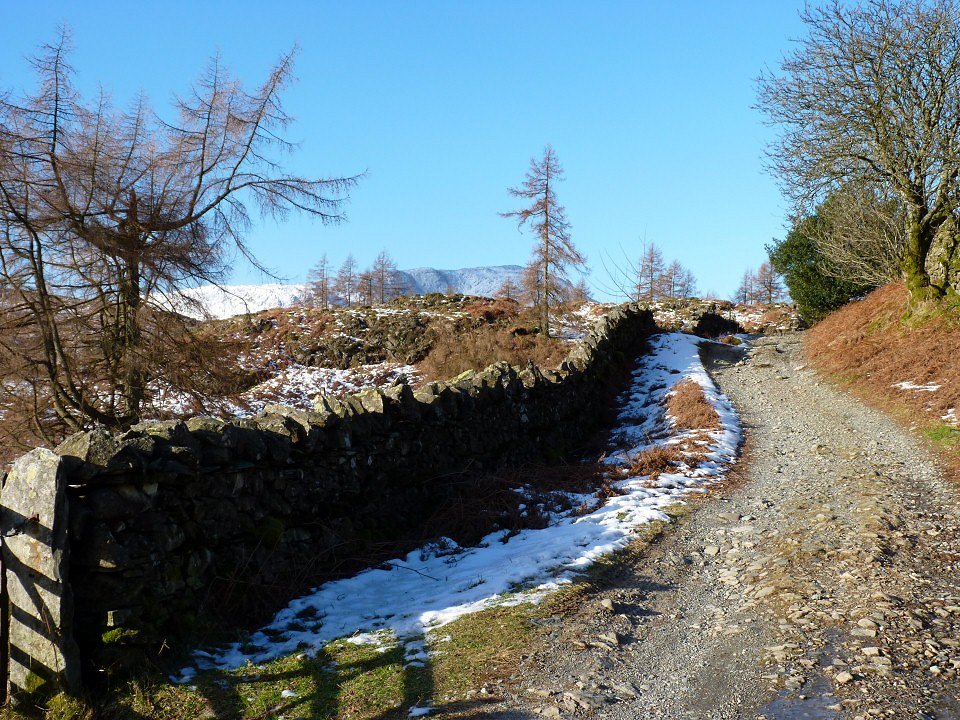 And this is the mountain road. Which travels over the fell from Knipe Fold.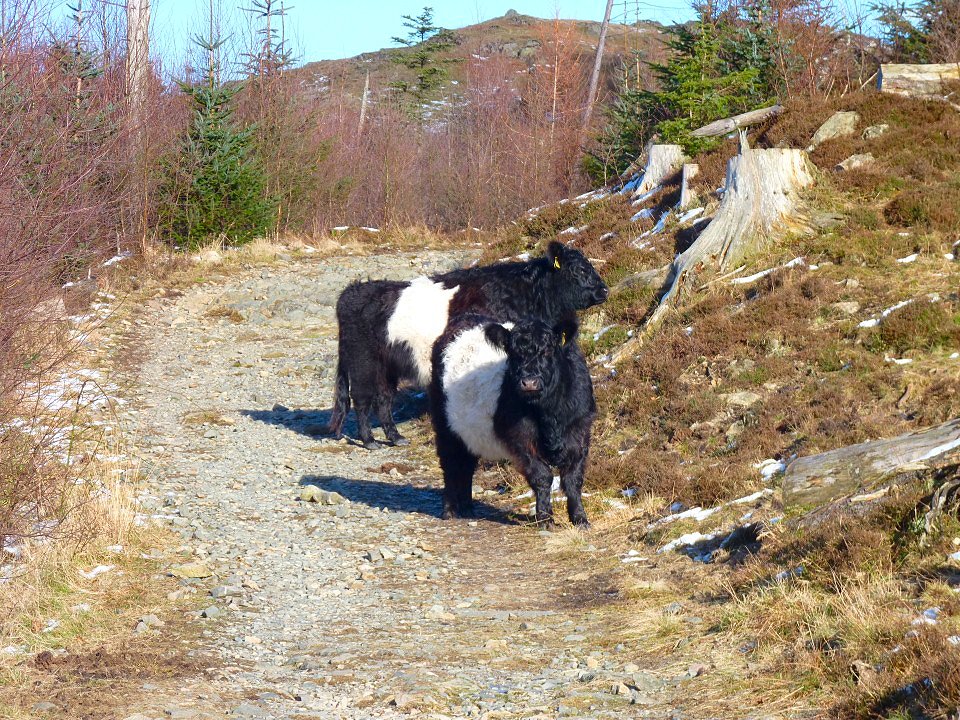 A couple of local out enjoying the sunshine in the Iron Keld plantation.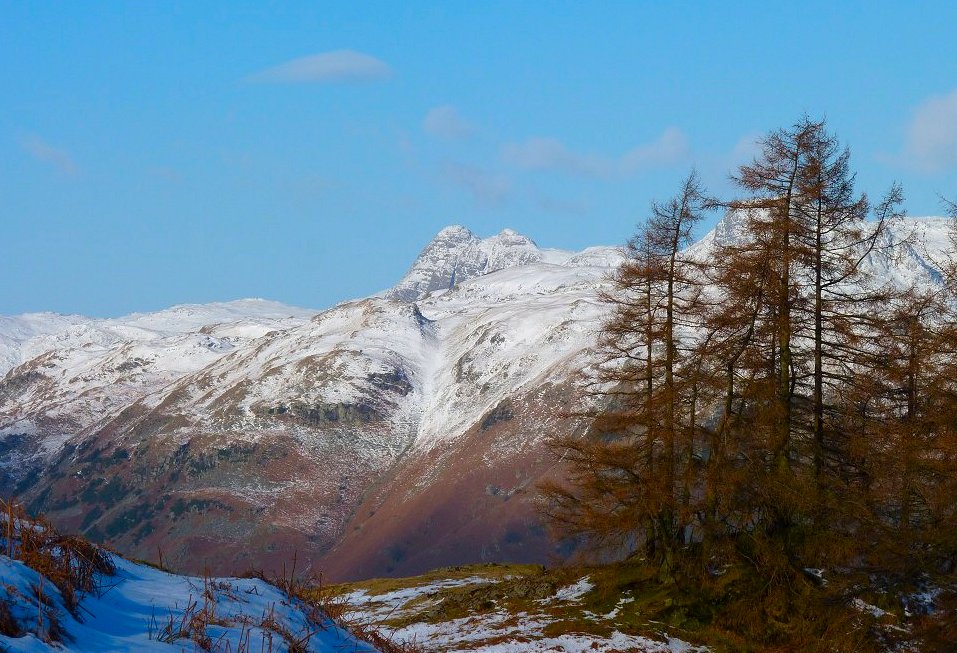 Pike O' stickle looking good.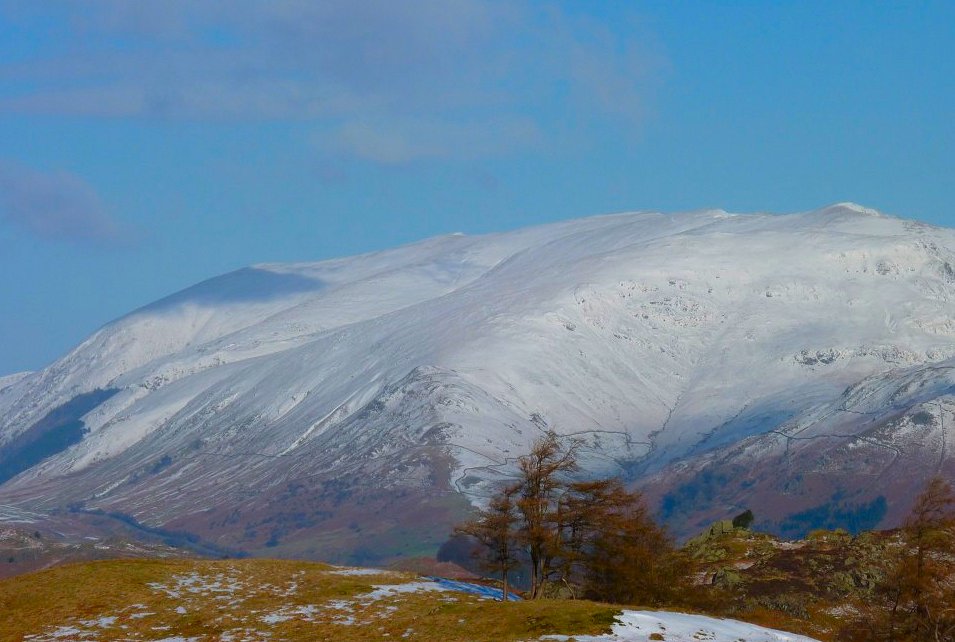 Helvellyn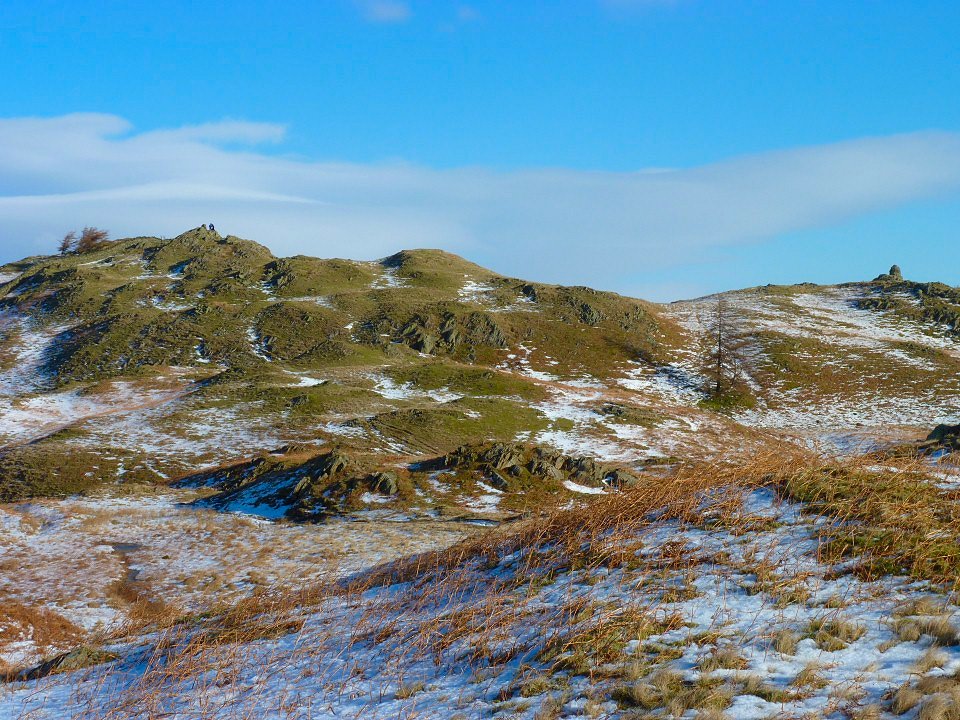 After the plantation the way is across the open fell and soon the top of Black Crag (or fell) and the lower Windermere cairn come into view.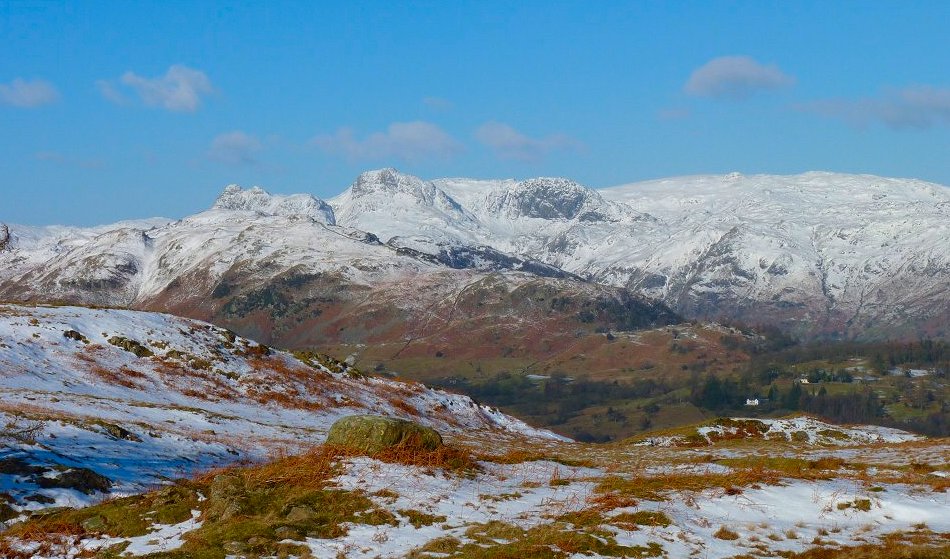 Wider view of the Langdales. Jack's Rake is picked out by the snow crossing Pavey Ark.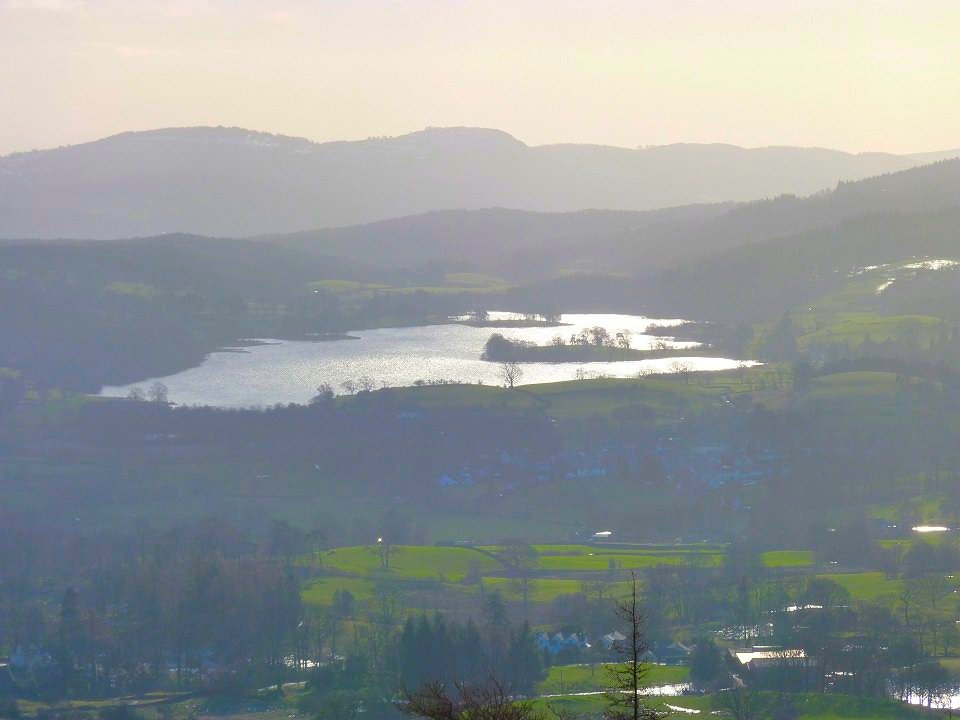 Esthwaite Water seen from the Windermere cairn.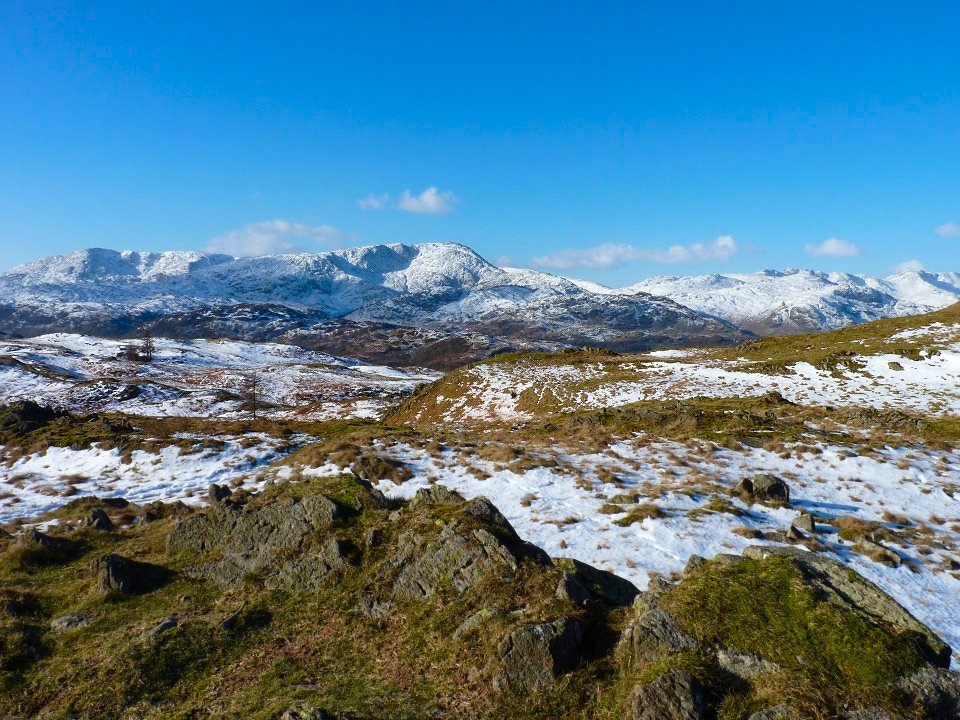 Looking in the other direction the best we could say was " wow"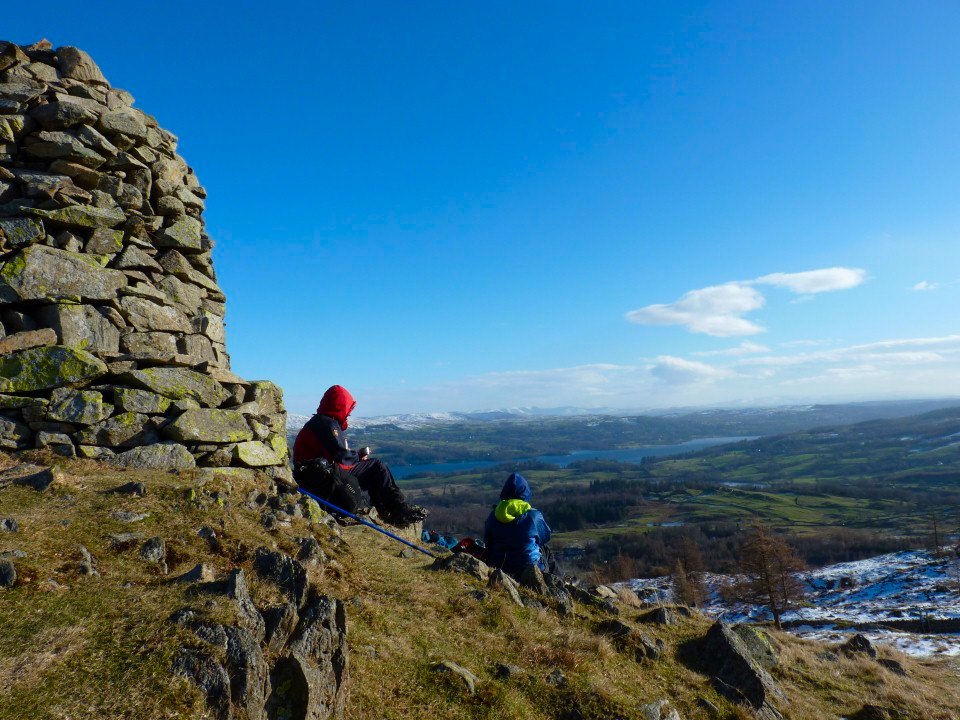 Lynn and Sue just confirming why this is called the Windermere cairn.
Zooming on to Bowfell.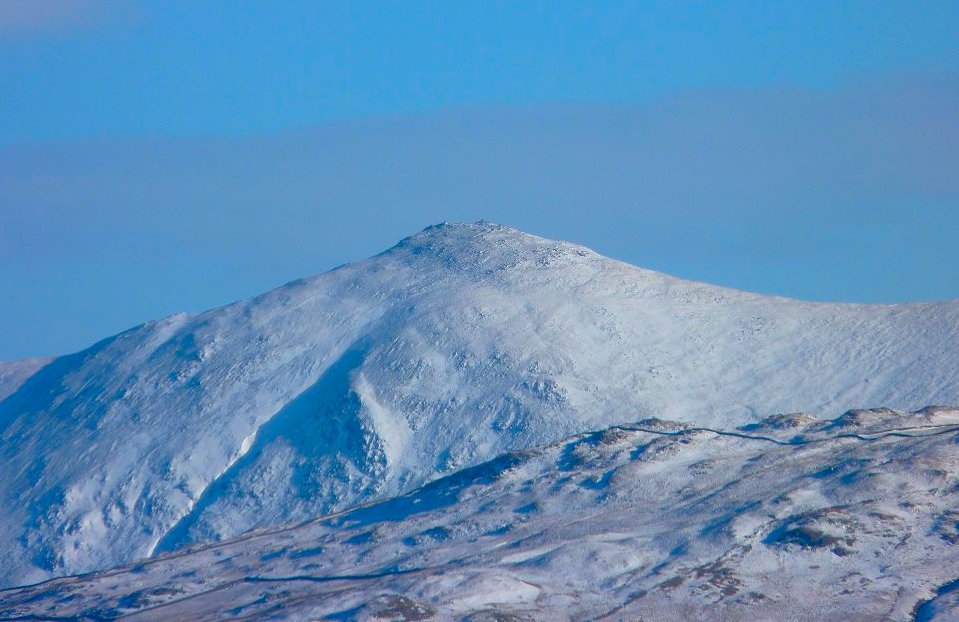 And on to Ill Bell.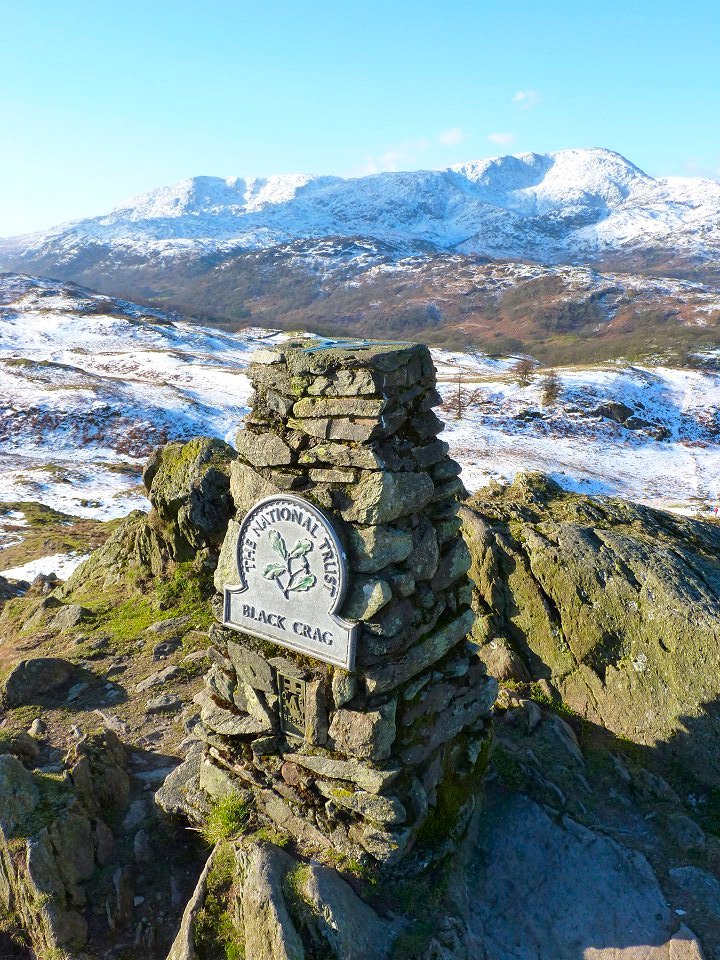 The top

Panorama from the Langdale Pikes on the left then Helvellyn then Fairfield. (you can click to make it bigger)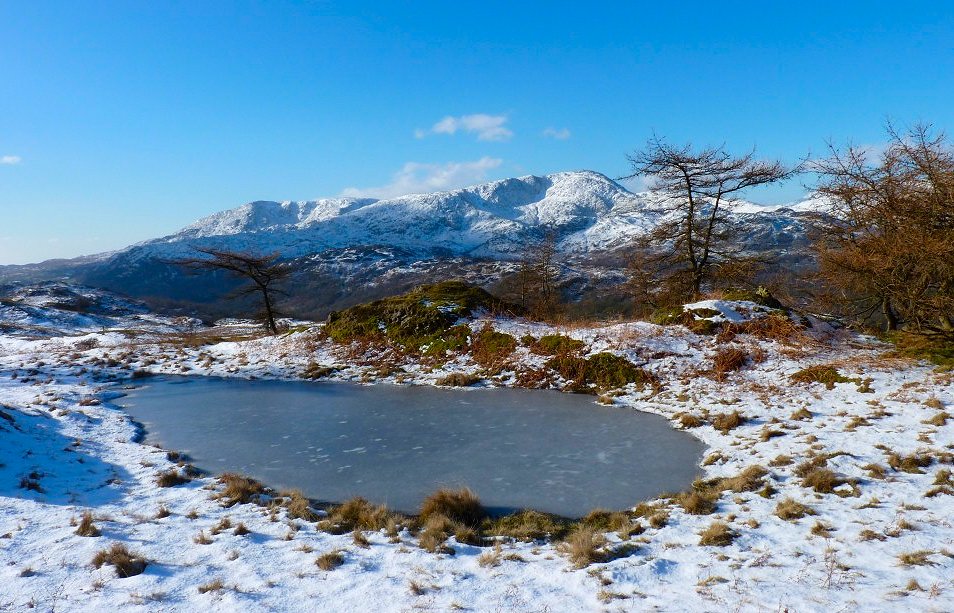 The Coniston fells again from our path dropping down to the road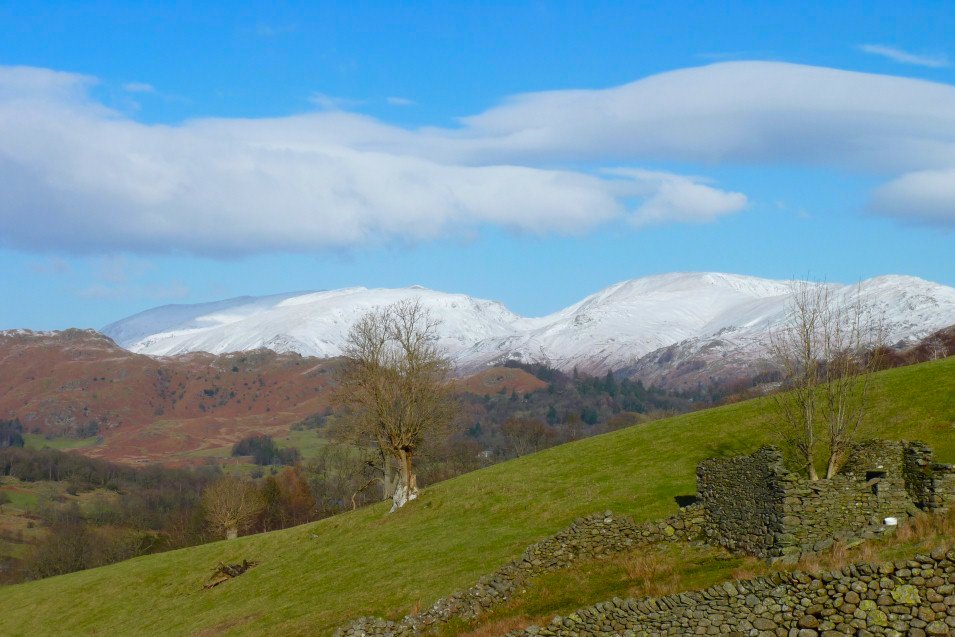 Grisedale Hause in the middle with Helvellyn to the left and Fairfield to the right.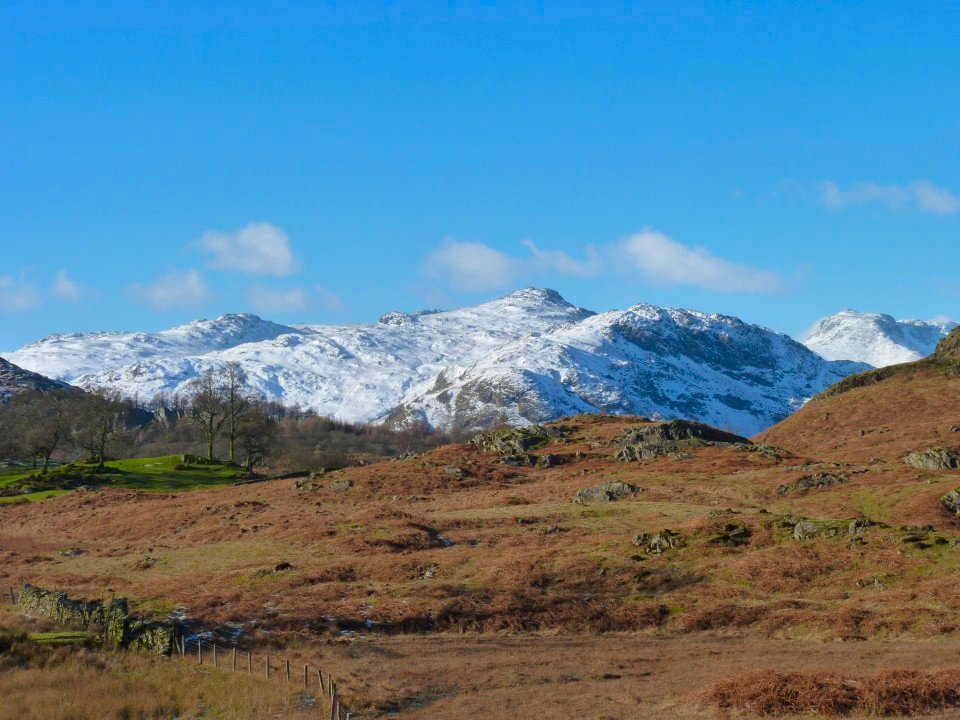 Pike O' Blisco.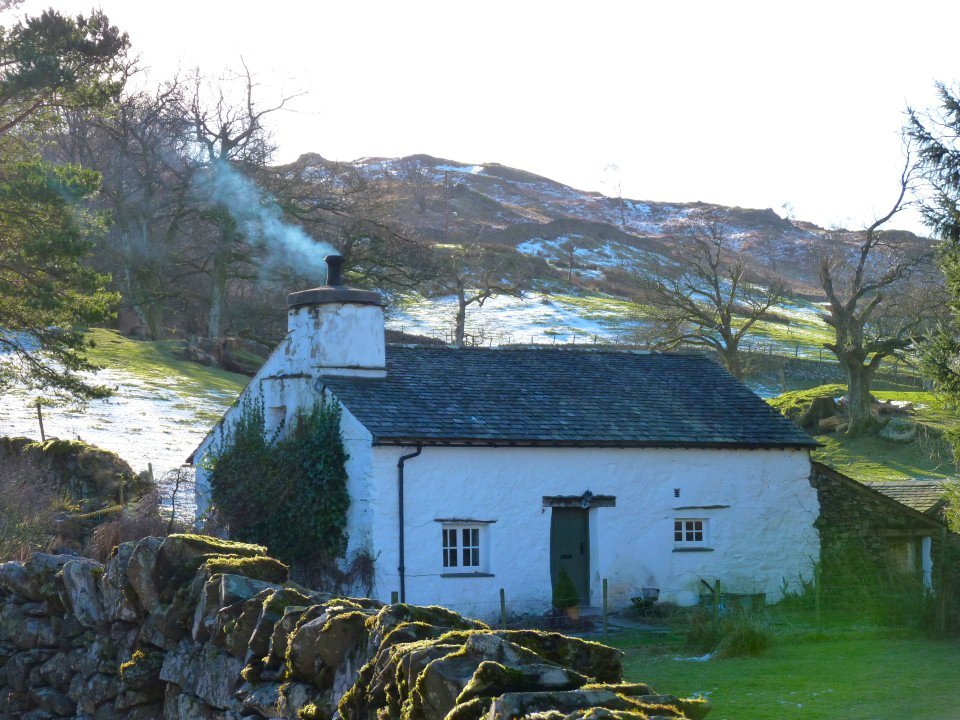 After crossing the road we followed the lanes towards Hodge Close, passing Low Oxen Fell.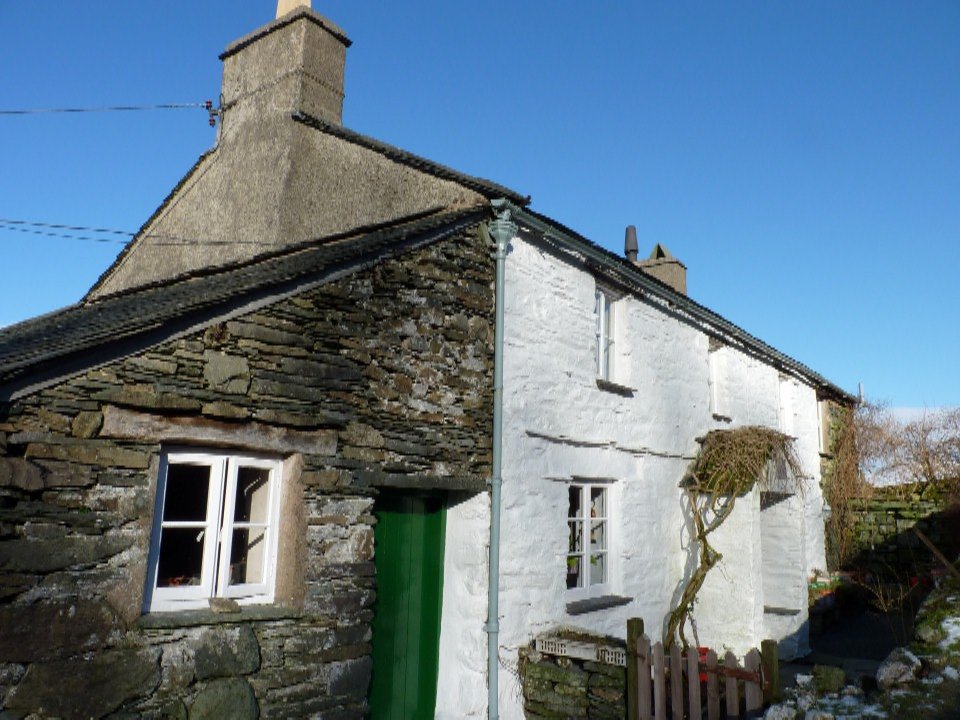 And High Oxen Fell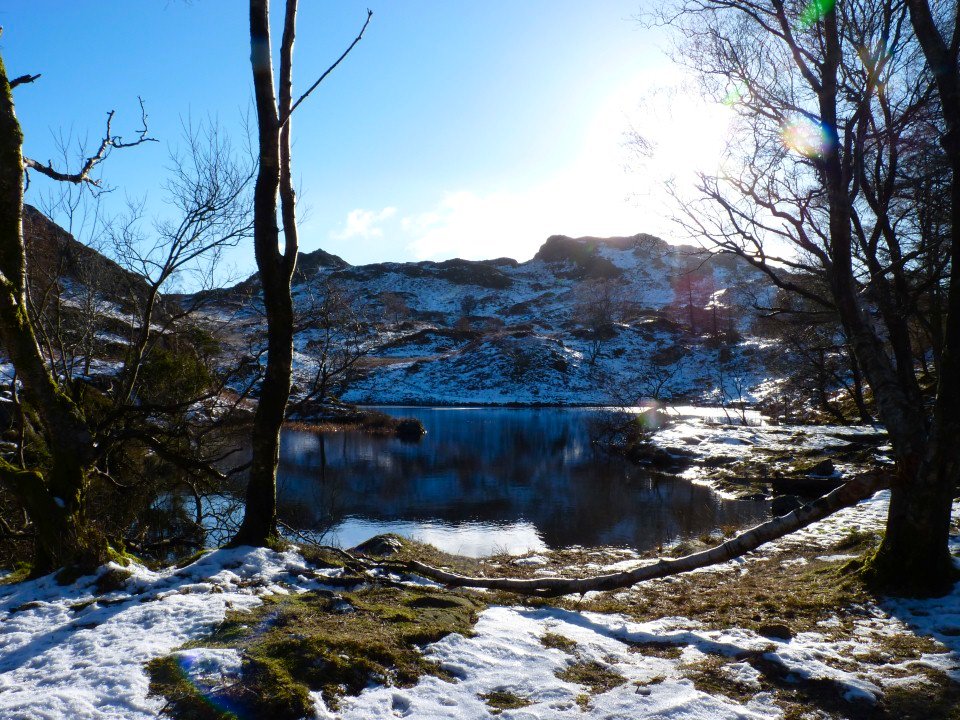 Looking up to Holme Fell top on the right from the old reservoir.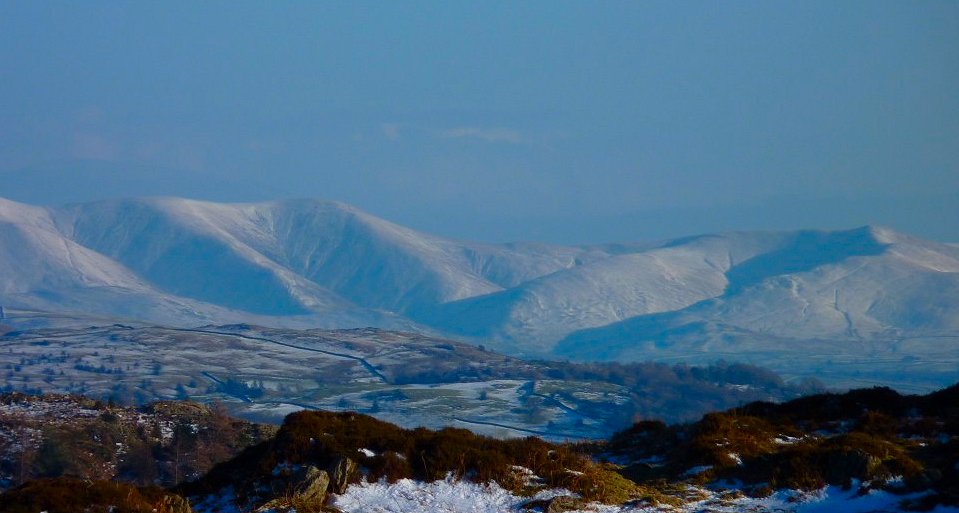 Super view of the distant Howgills from Holme Fell.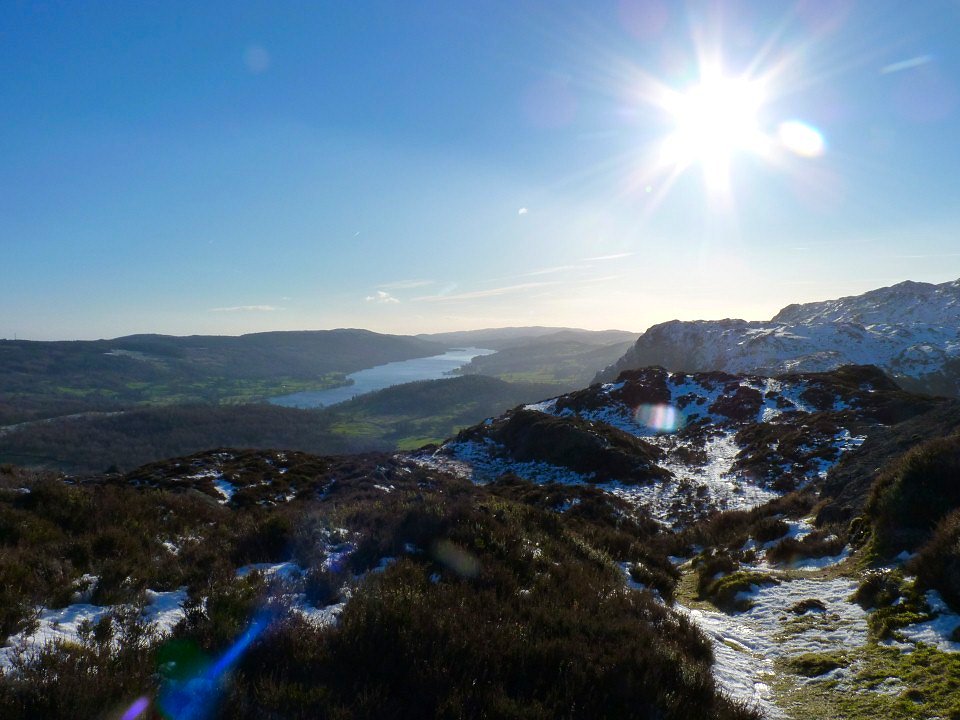 Coniston Water.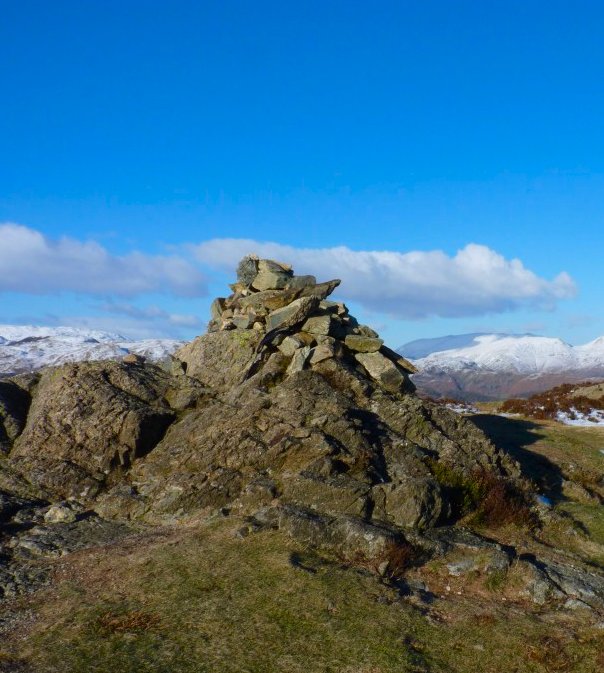 The top.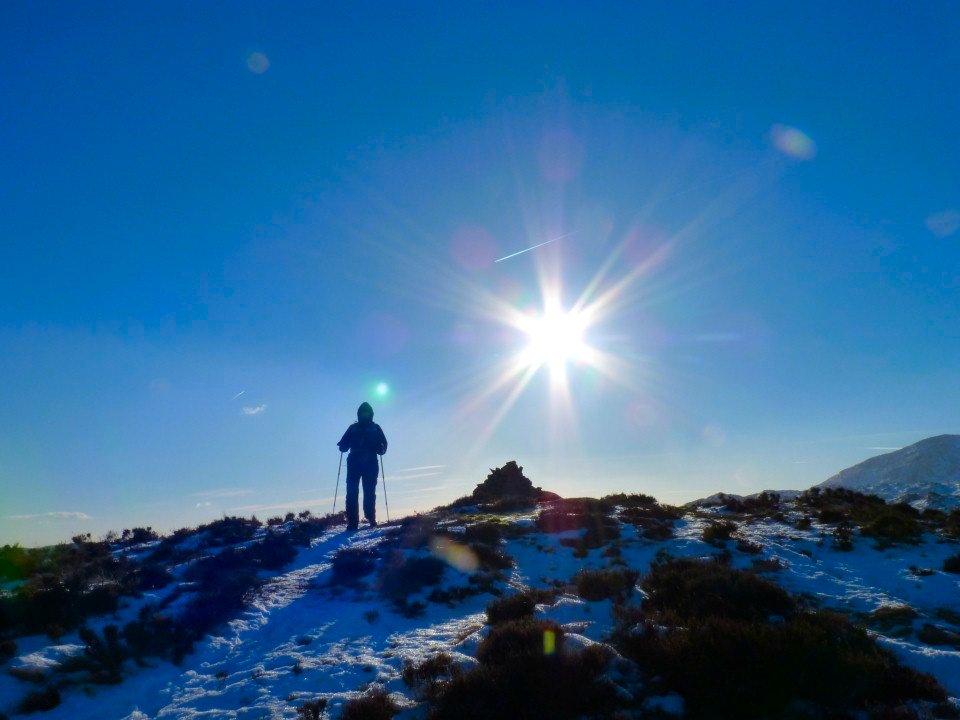 Sue heading down.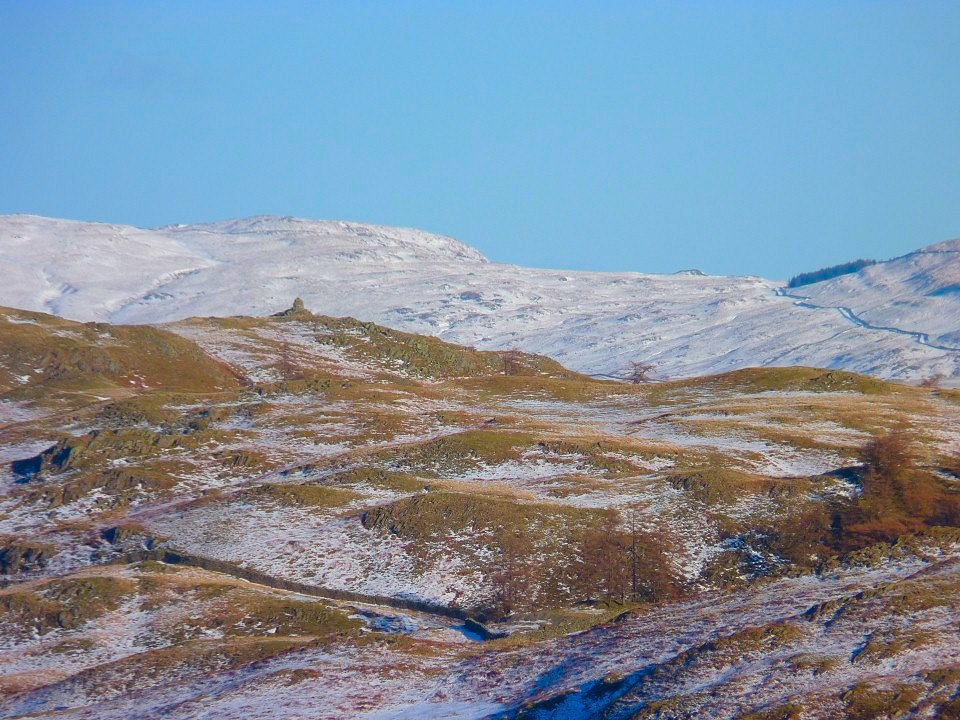 Looking past the Windermere cairn on Black Crag to the bottom end of the Ill Bell ridge with a snowy Garburn Road snaking up the fell.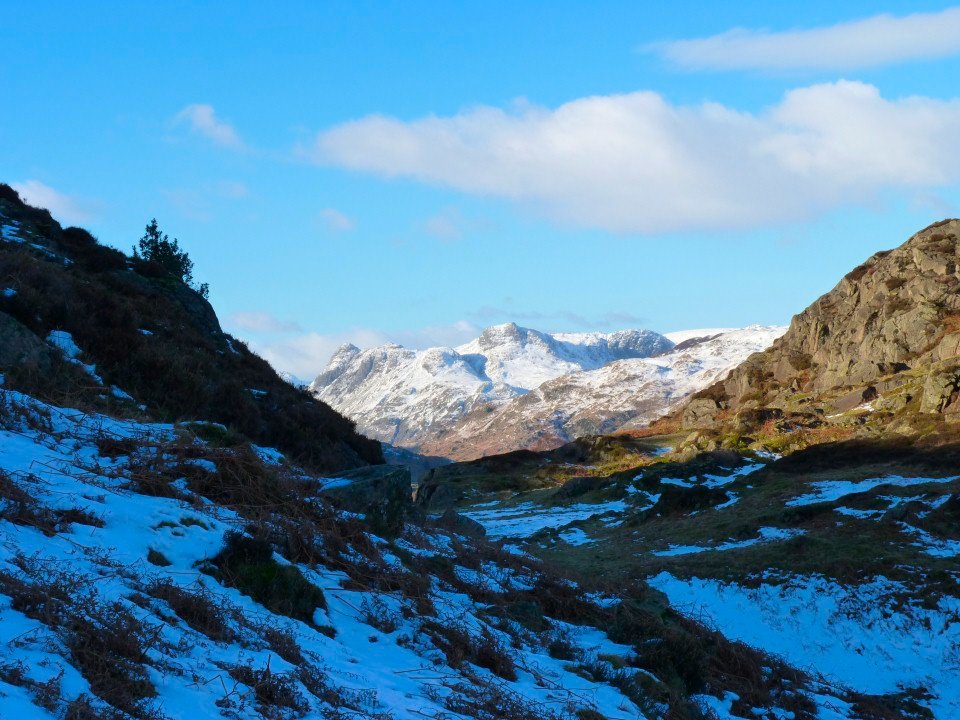 Those Langdales again seen from the top of Uskdale Gap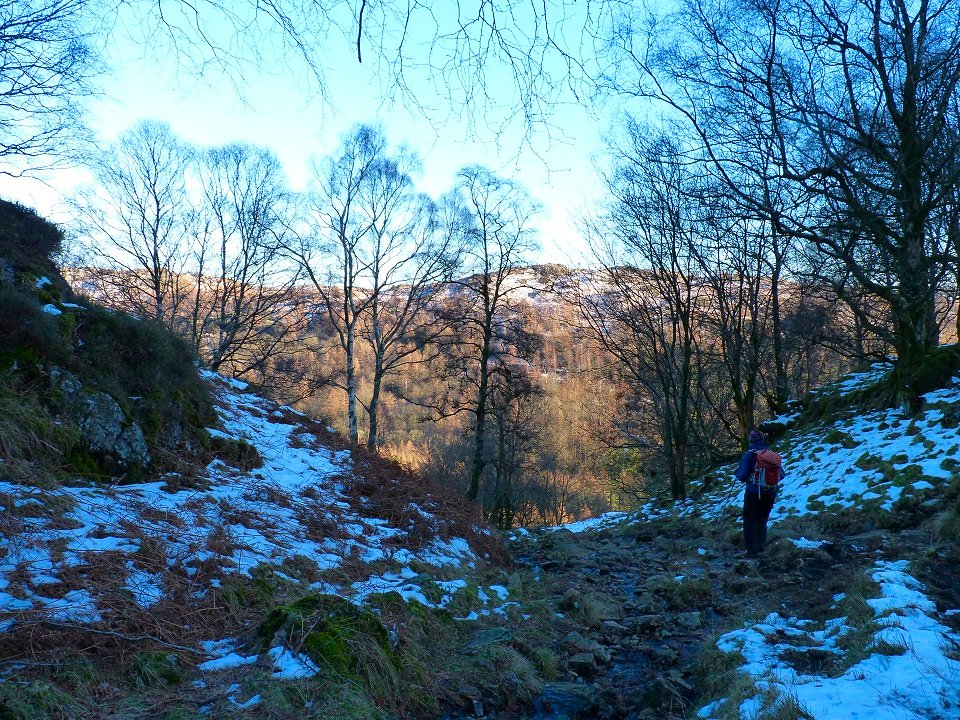 Setting of down Uskdale Gap.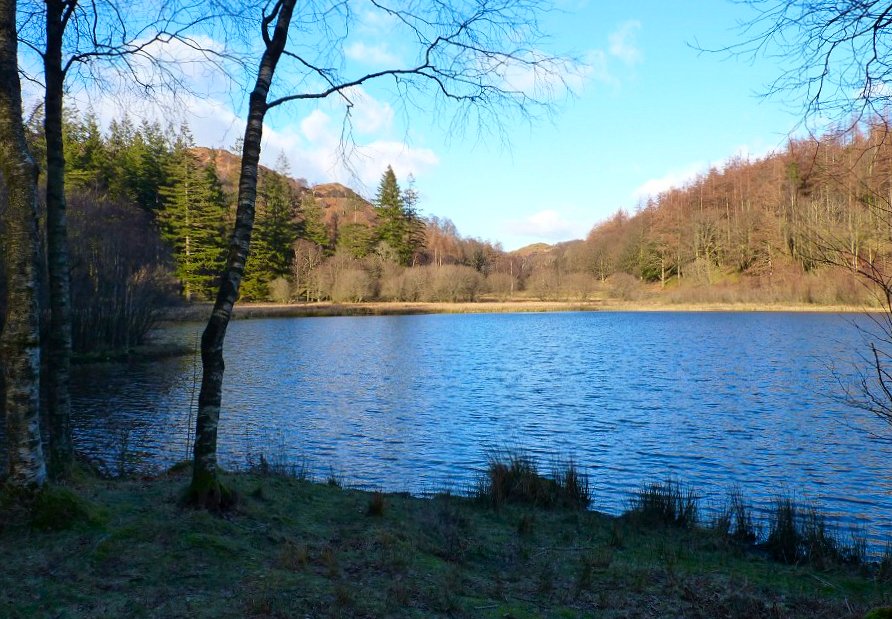 Down at Yew Tree Tarn now.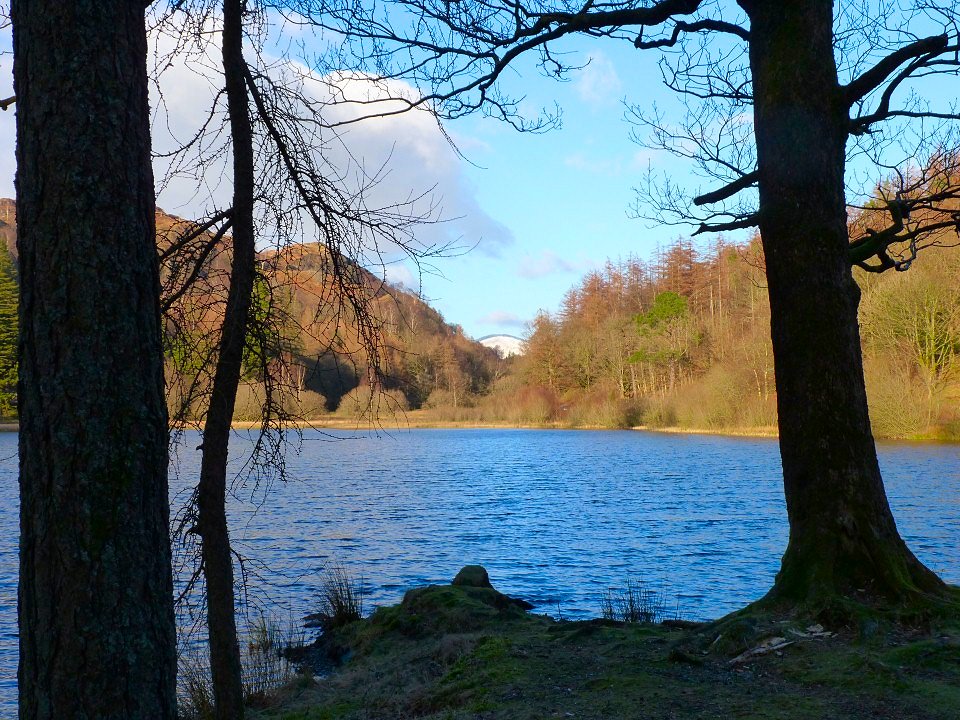 I'm not sure which fell this is poking up at the end of the tarn. Best guess Loughrigg!