WWW.KARLSWALKS.CO.UK
PICTURES AND TRIP REPORTS FROM MY WALKS IN THE ENGLISH LAKE DISTRICT
Carrock Fell and High Pike
30th August 2015
Route.
Roadside nr Stone Ends Farm - Carrock Fell - Round Knott - Mitton Hill - High Pike - Sunny Bank - Carrock Beck - Stone Ends
(about 6 miles 1600 ft ascent)
I only returned from holiday on Saturday and as Sue and Helen had very busy weeks we decided that an easy short walk would fit the bill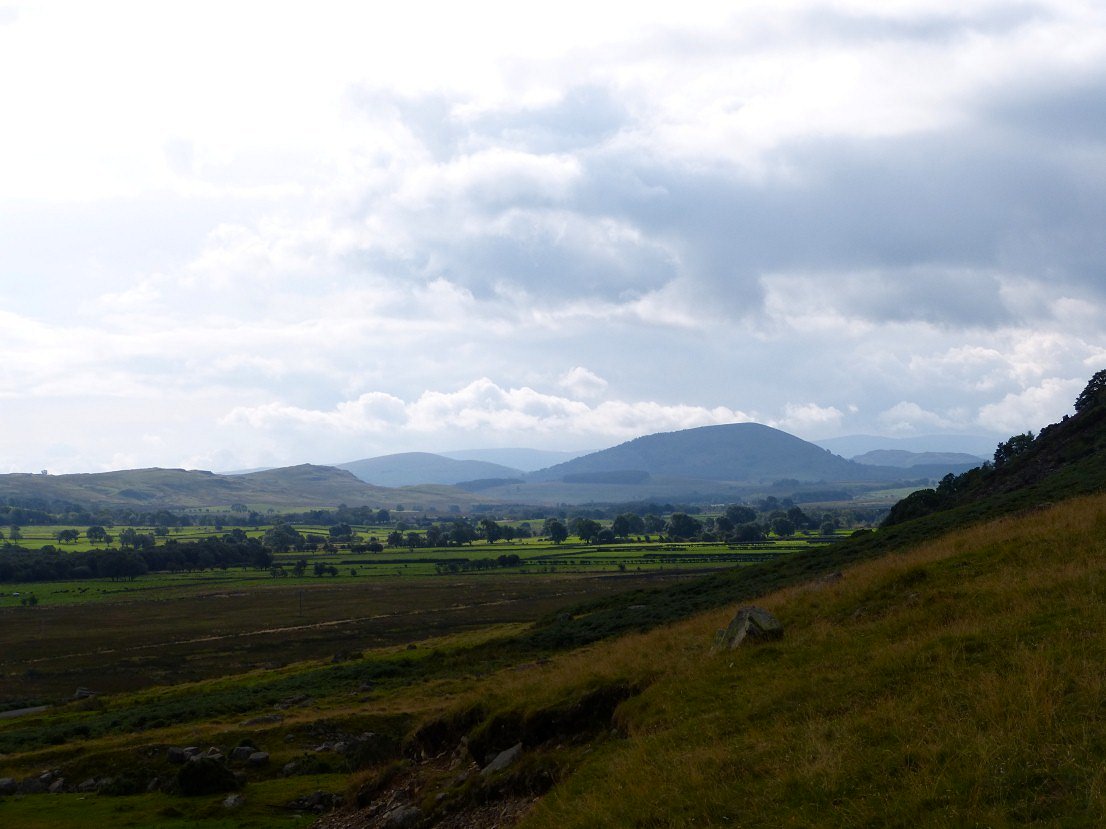 Looking over to Great and Little Mell fells from our parking spot.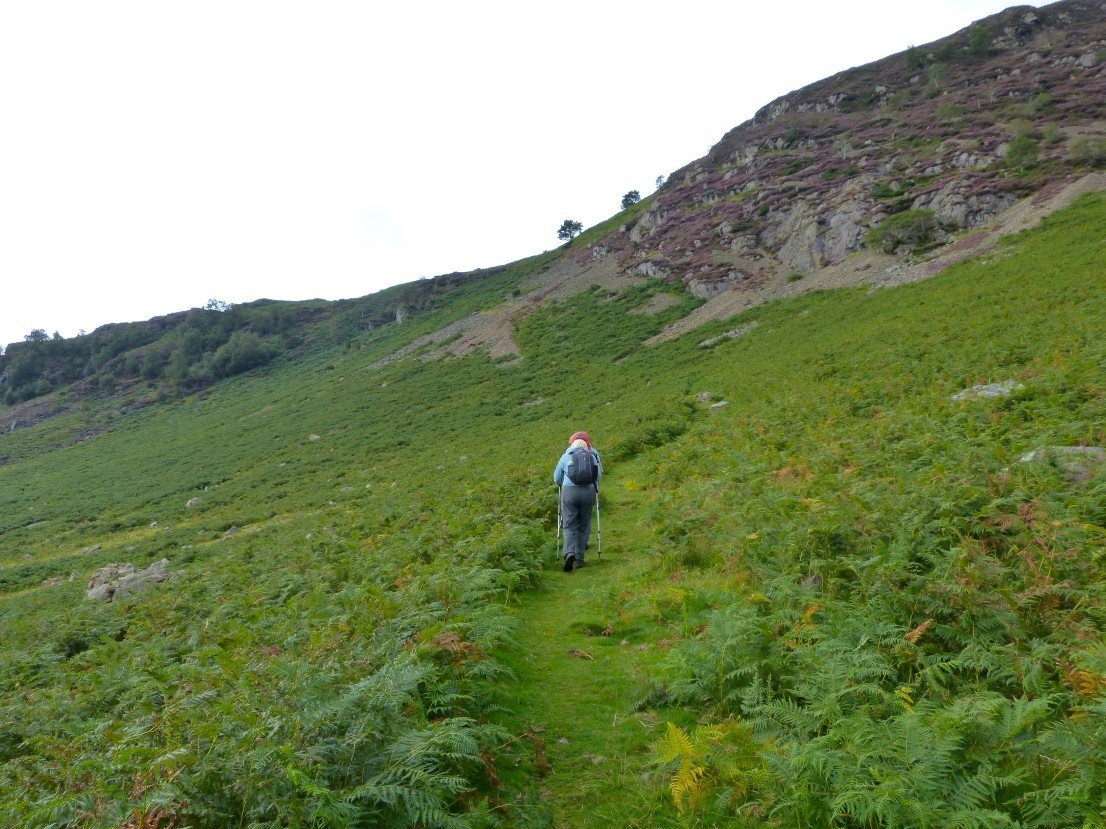 There is lots of room to park on the roadside virtually at the bottom of the path to Carrock Fell and although on the whole this is an easy walk the start is very steep.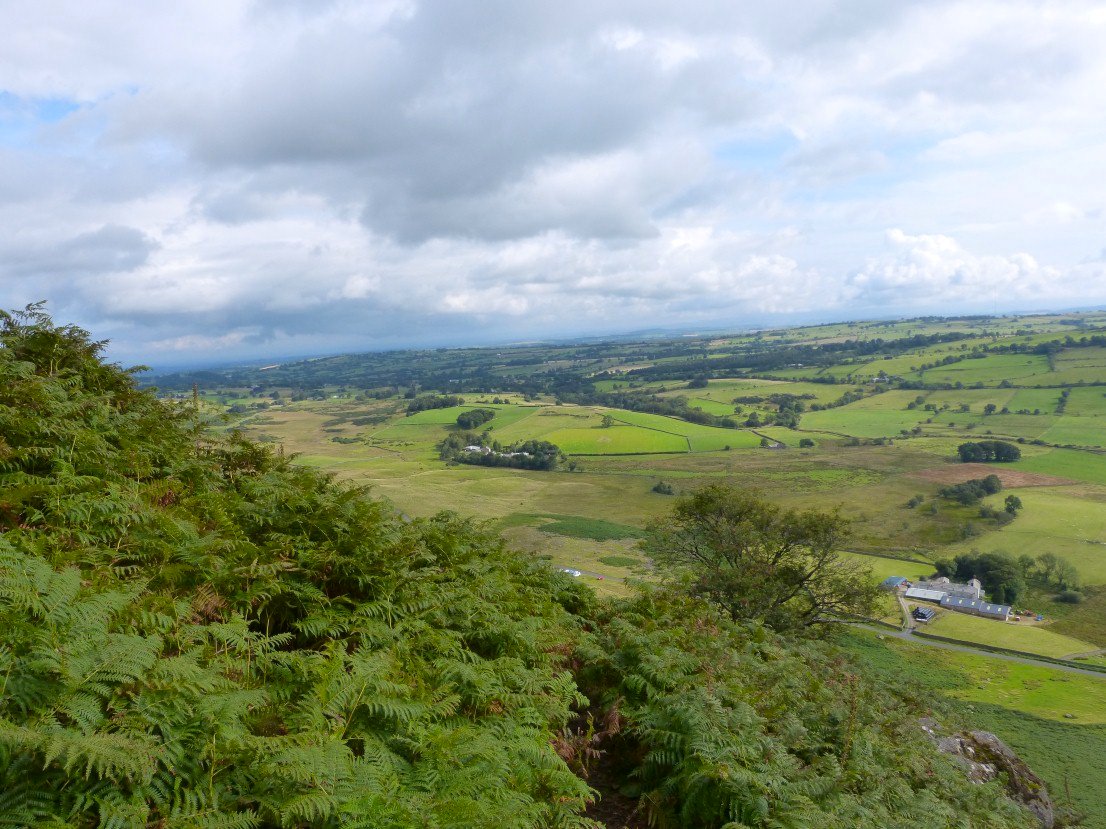 Looking back down from the climb.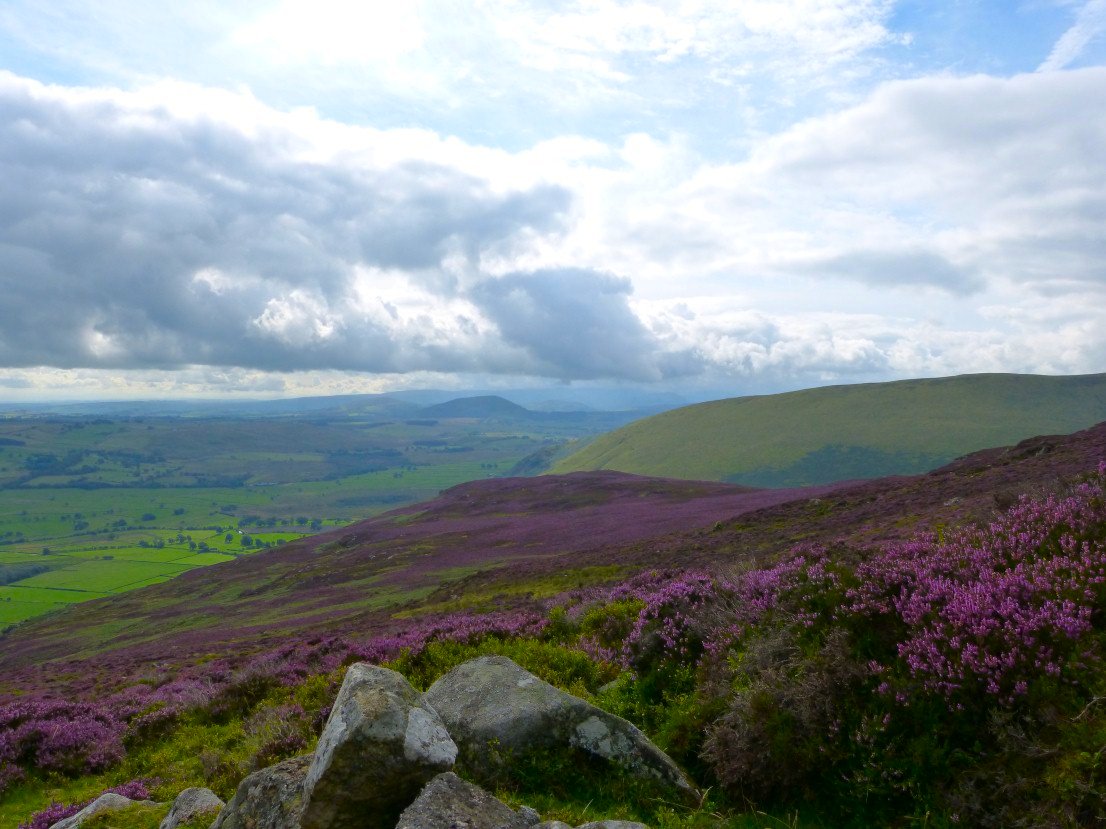 The heather is very colourful in the Lakes this year.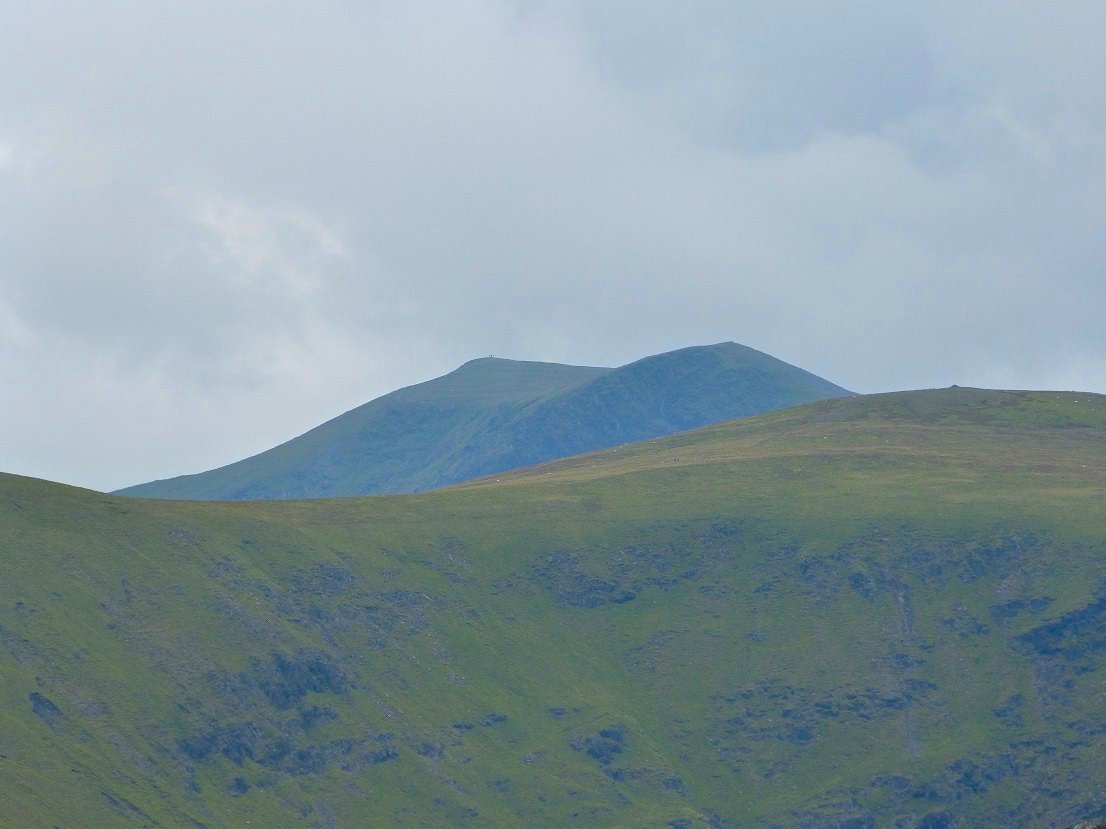 Blencathra peeps over the top of Bowscale Fell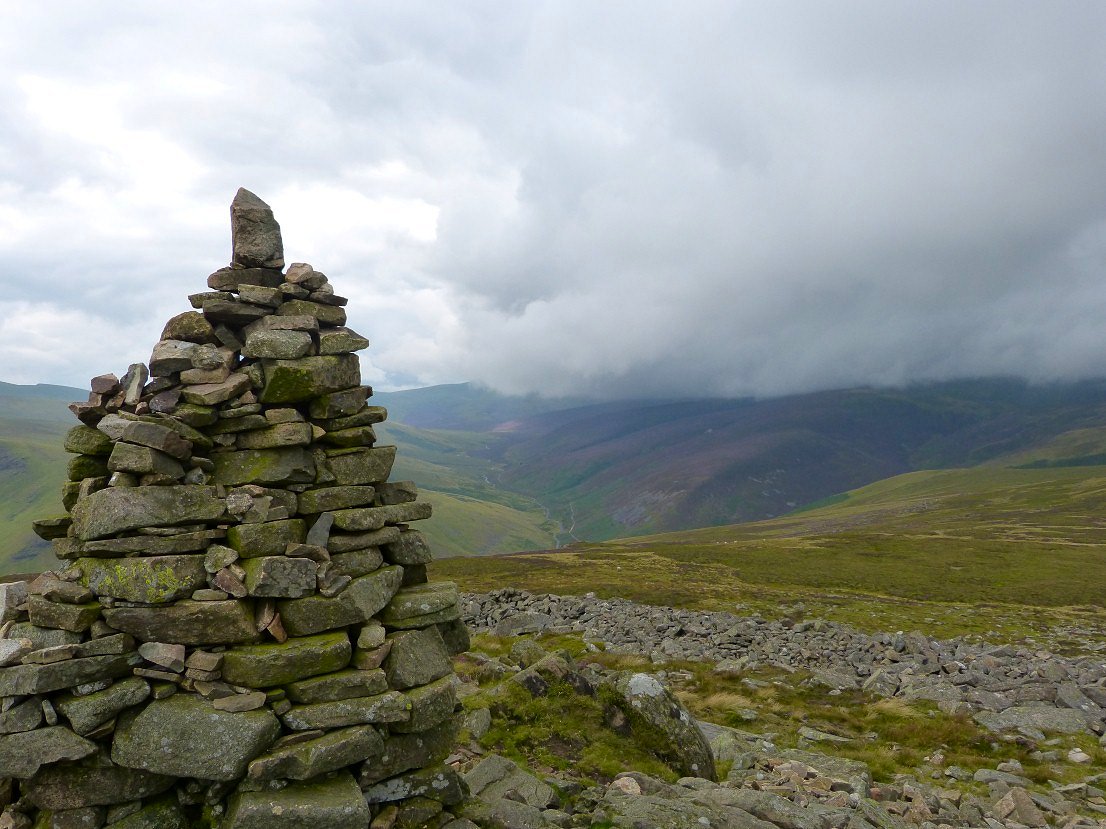 The view up the valley of the Caldew from the shapely cairn on Carrock.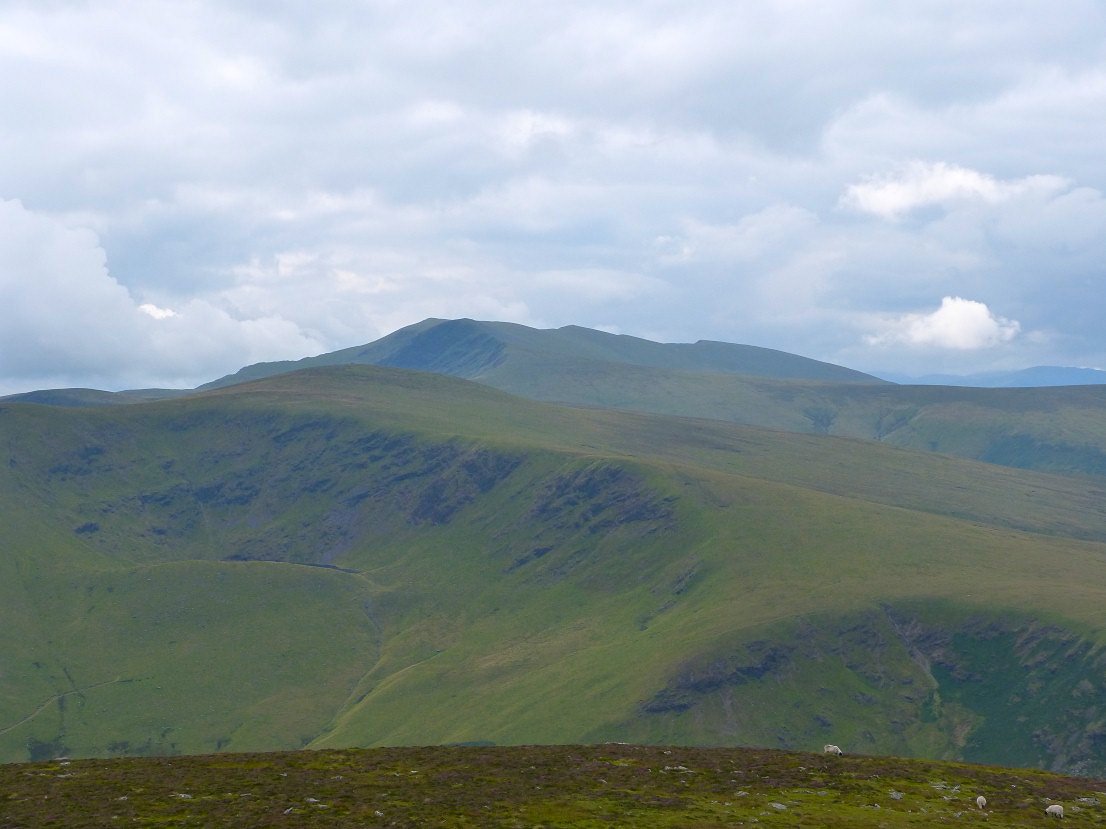 A tiny bit of Bowscale tarn is seen in it's deep bowl below Bowscale fell.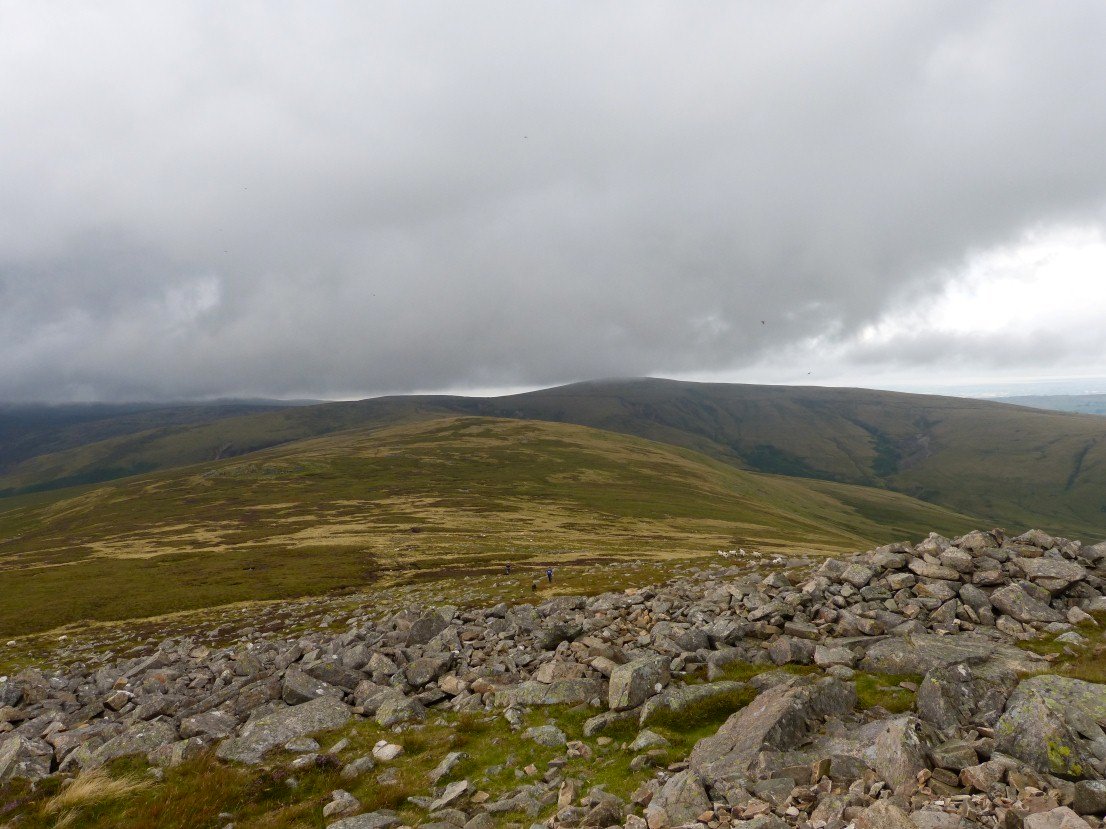 There was a bit more cloud about than we hoped but it did lift later. This is a look along the ridge to High Pike.
And a look back to the top of Carrock from Round Knott.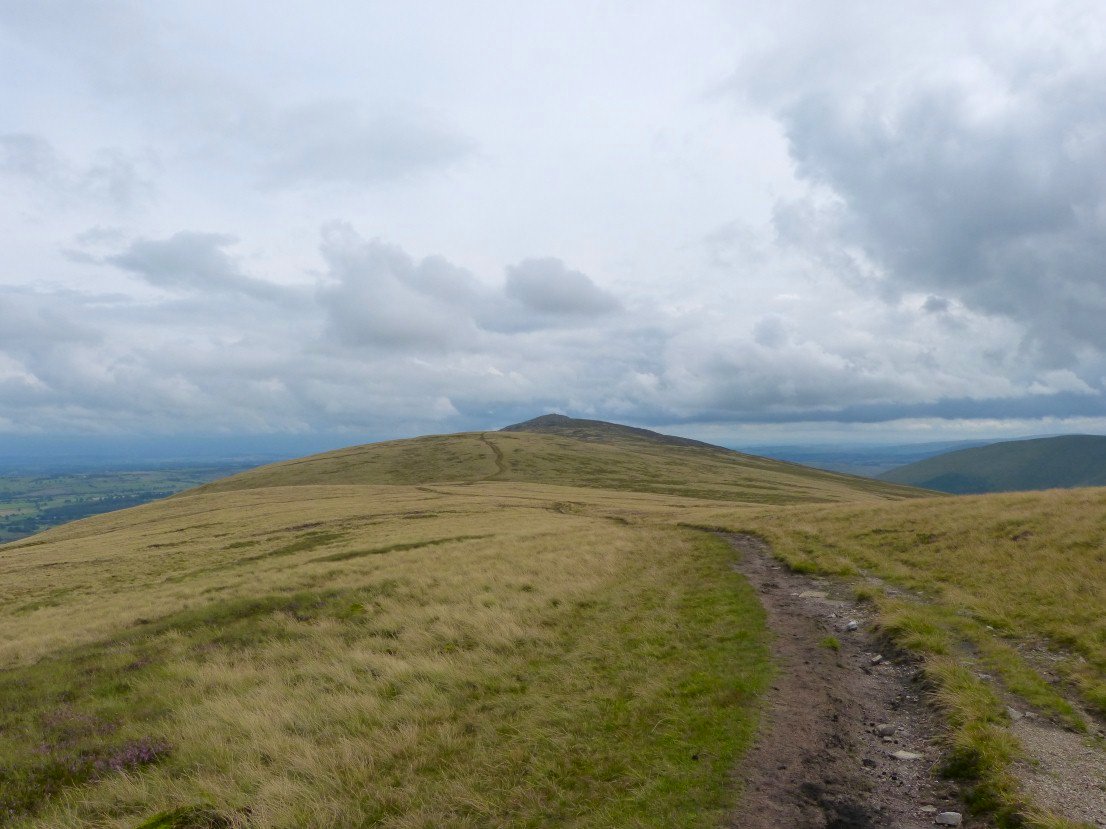 And the same view from just before the climb to High Pike. Miton Hill is the high ground before Carrock fell.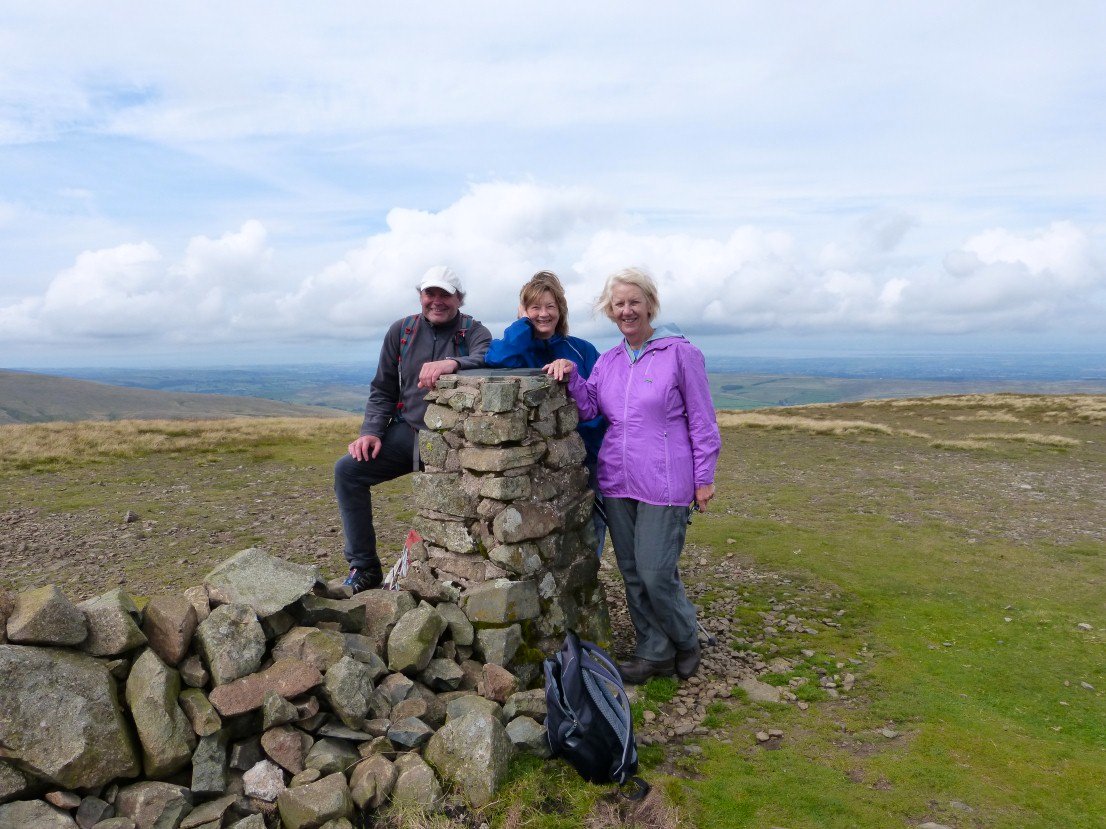 A kind lady took our photo on High Pike.

Wide view from High Pike with Carrock on the left then Blencathra, Skiddaw, the rounded top of Knott and Great and Little Sca Fell.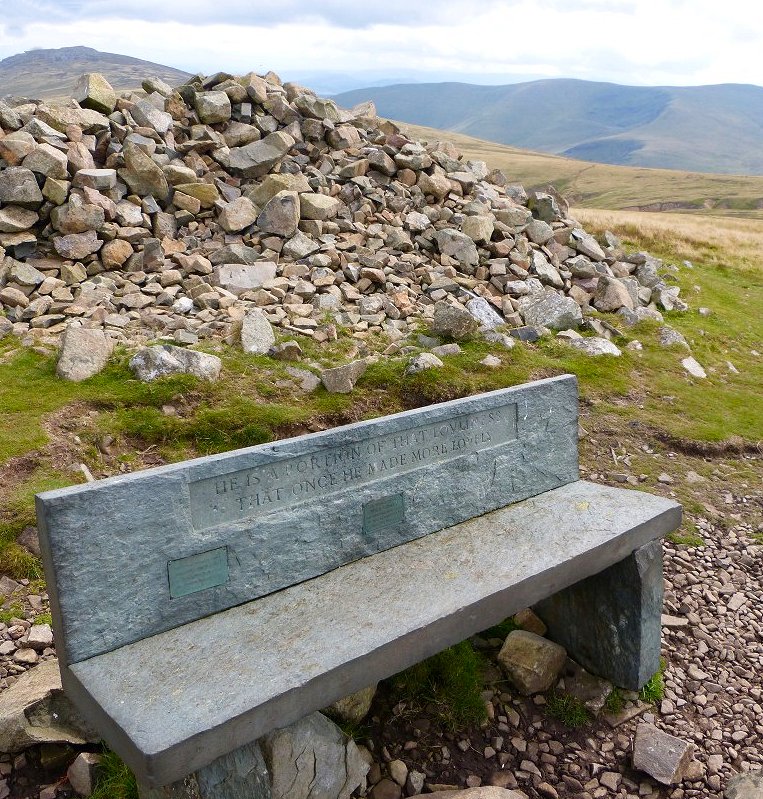 The Mick Lewis bench on High Pike.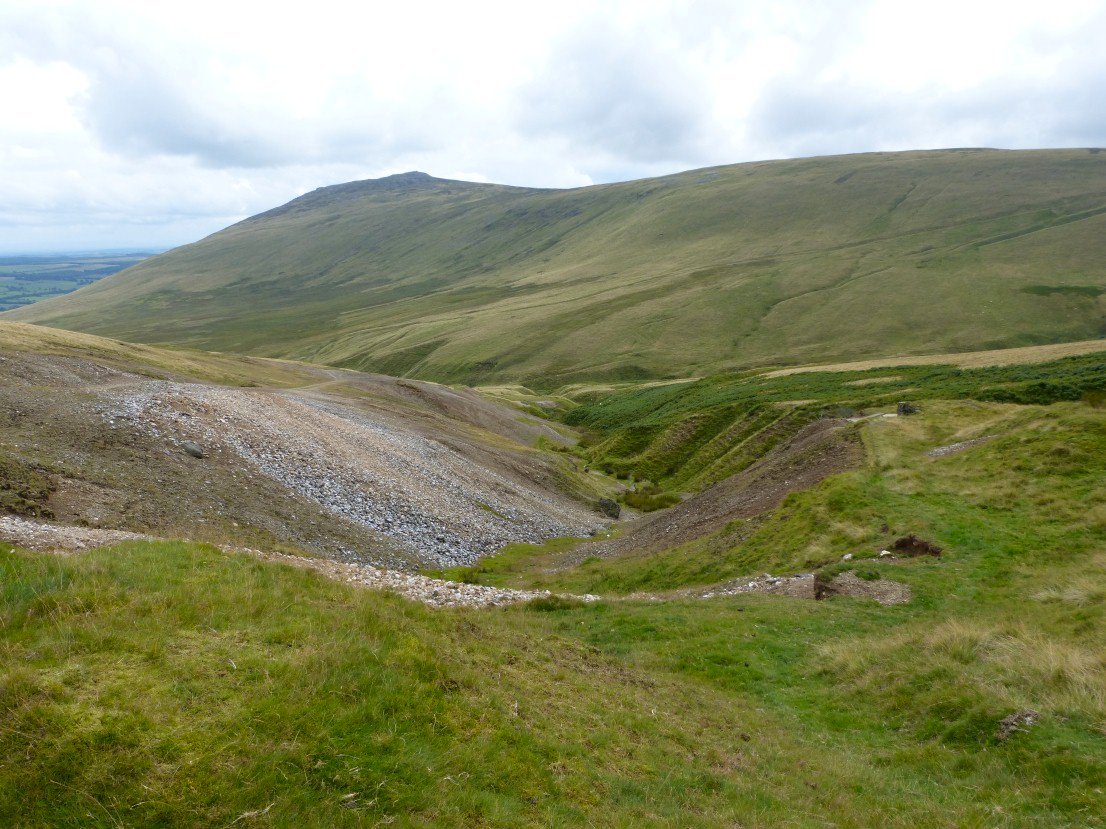 From High Pike we followed the good paths past the old mine workings by Sunny Bank.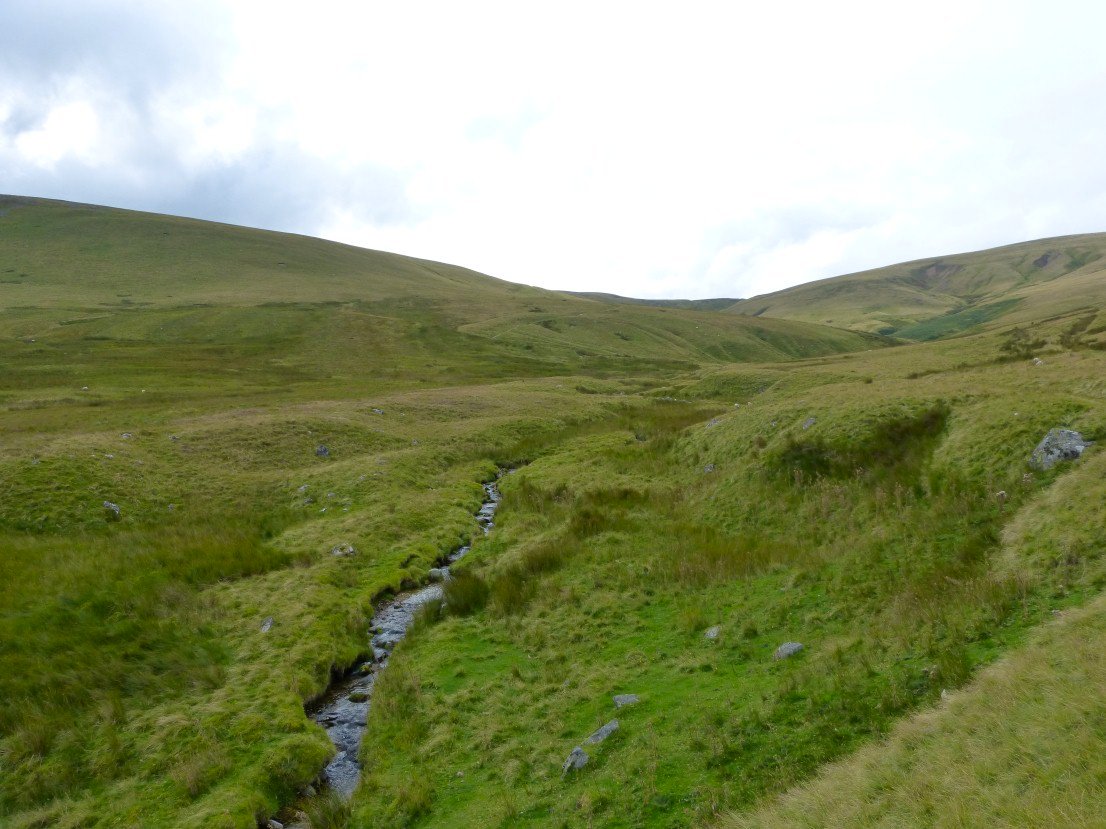 Looking back along Carrock Beck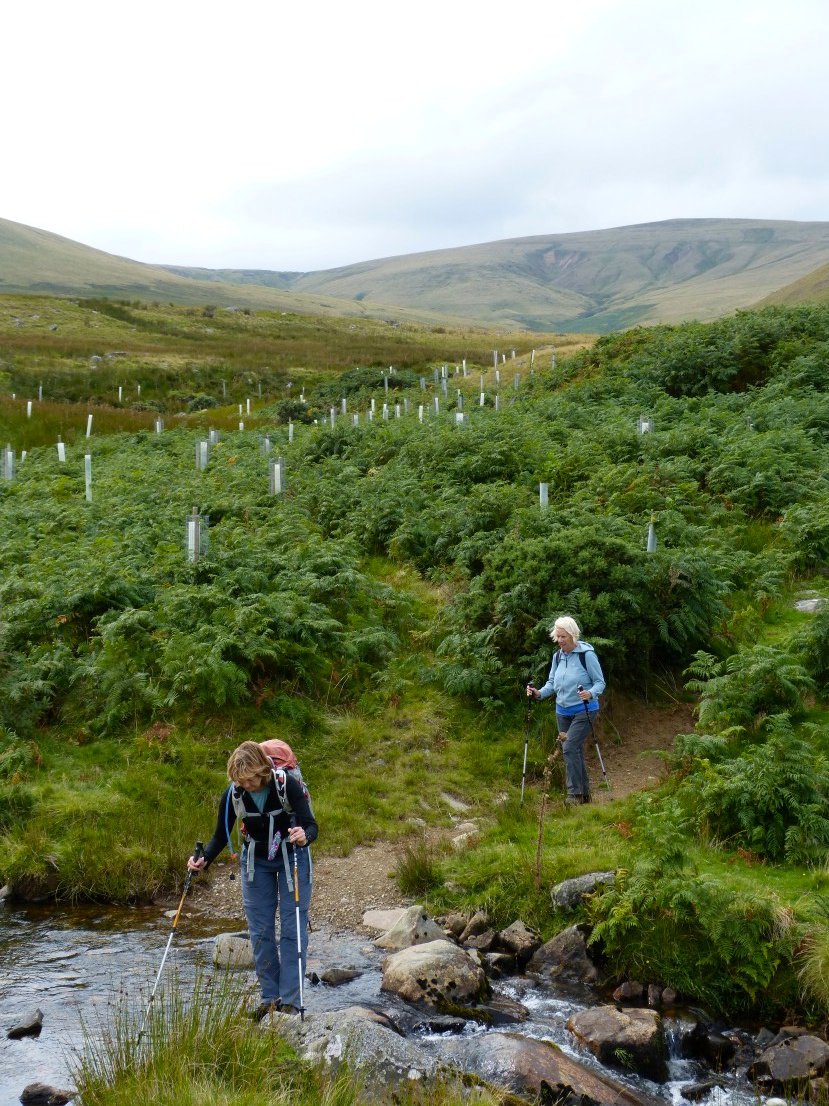 No one ever falls in when you have the camera ready :-)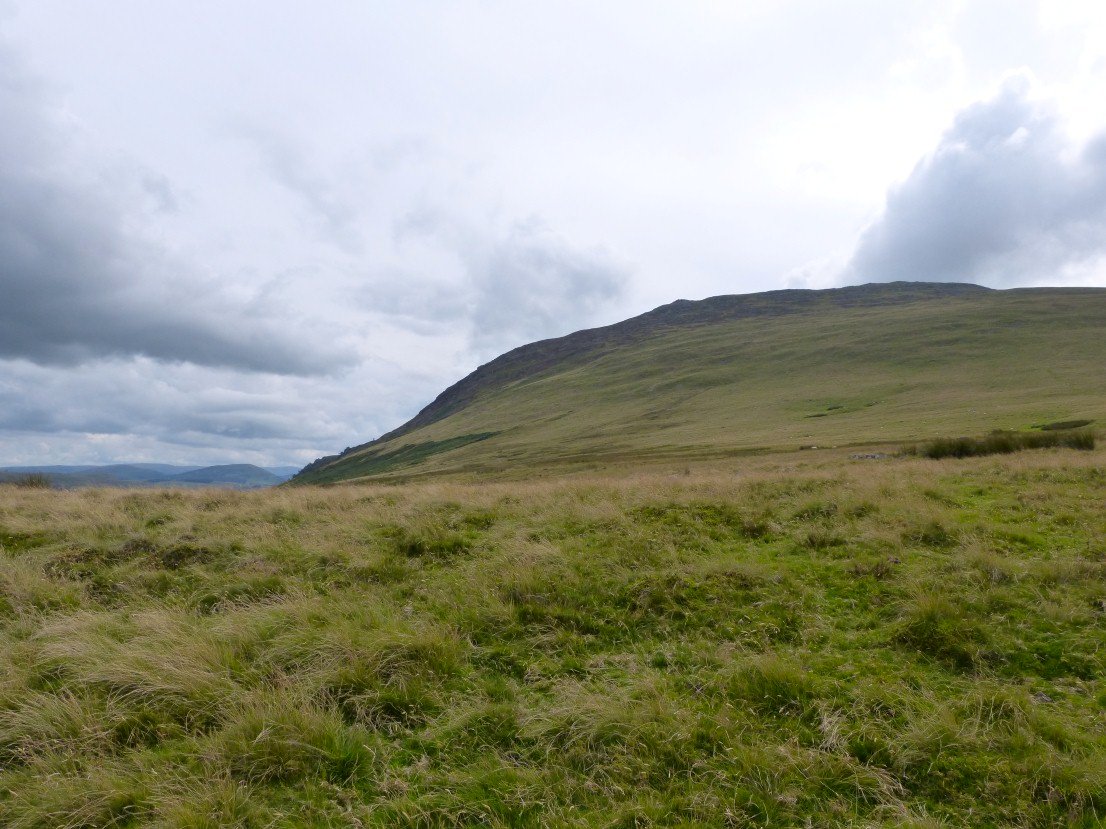 Carrock Fell.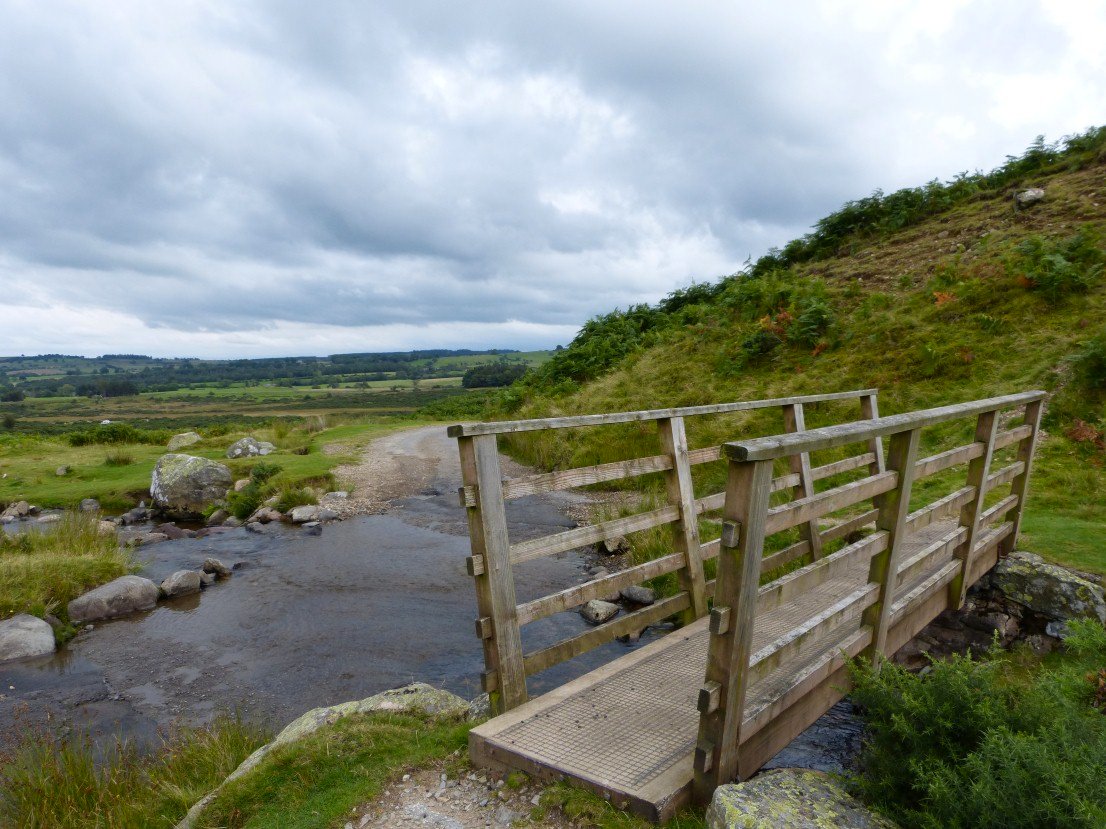 The ford and footbridge on the road back to the car