WWW.KARLSWALKS.CO.UK
PICTURES AND TRIP REPORTS FROM MY WALKS IN THE ENGLISH LAKE DISTRICT
---
Ullock Pike to Cockup via Skiddaw
4th May 2014
Route. Sandbed Gill - Ling How - Ullock Pike - Longside - Carl Side - Skiddaw - Bakestall - Cockup - Watches - Sandbed Gill (about 8.5 miles 3350ft ascent)
Sue and I met up with April and Beefy for a walk up to Skiddaw by the lovely Ullock Pike ridge.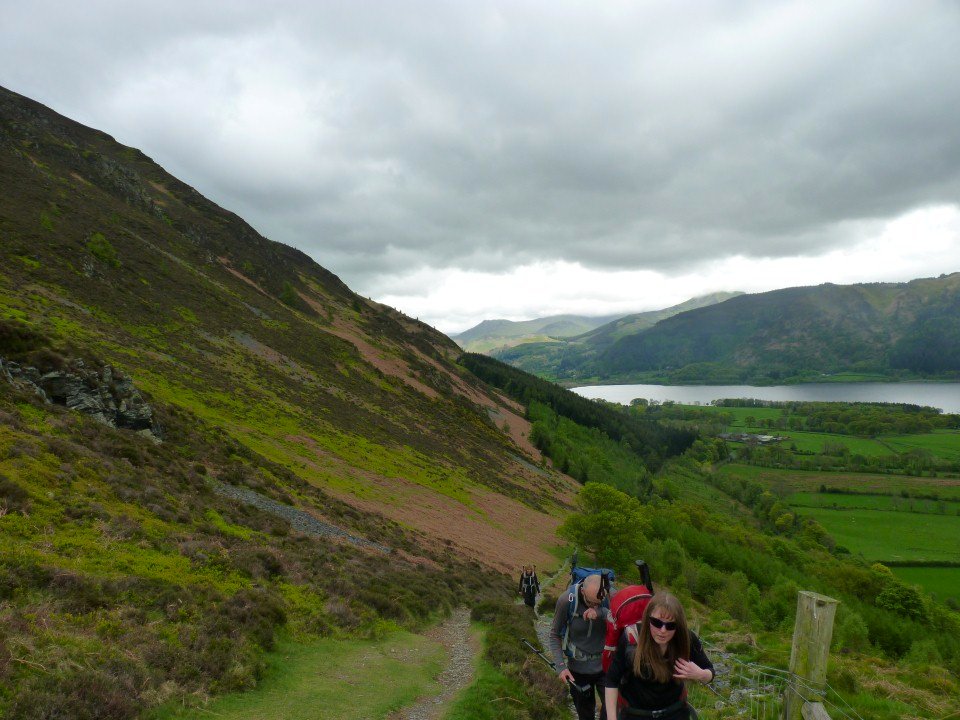 The weather was dry but a bit dull with cloud on the high fells. The climbing starts in earnest when you clear the trees of the Rabbit Warren plantation.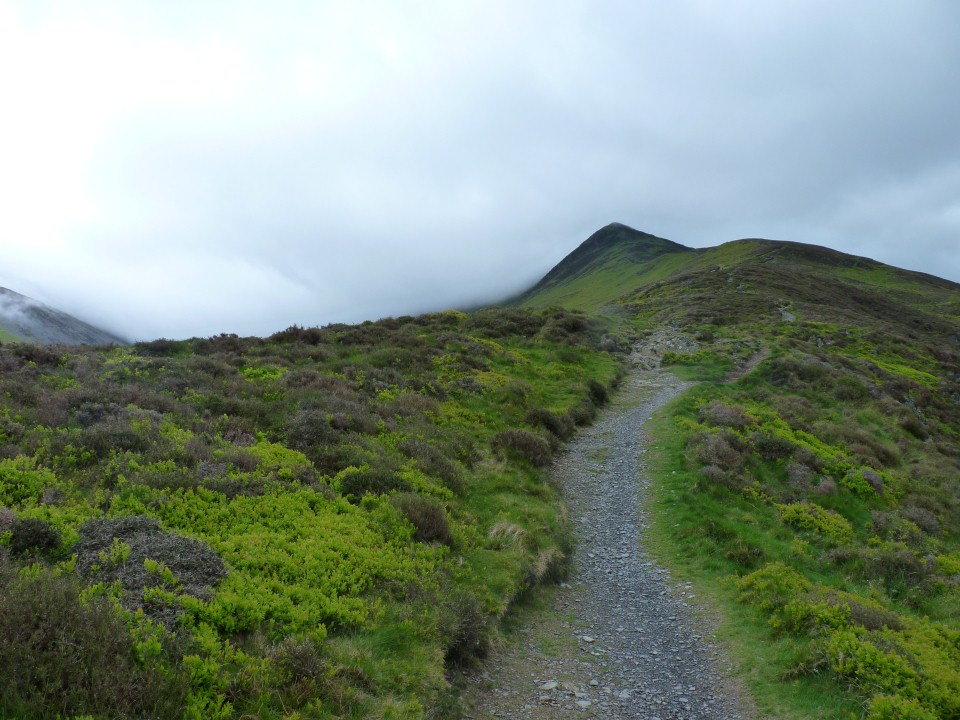 Looking up to Ullock Pike.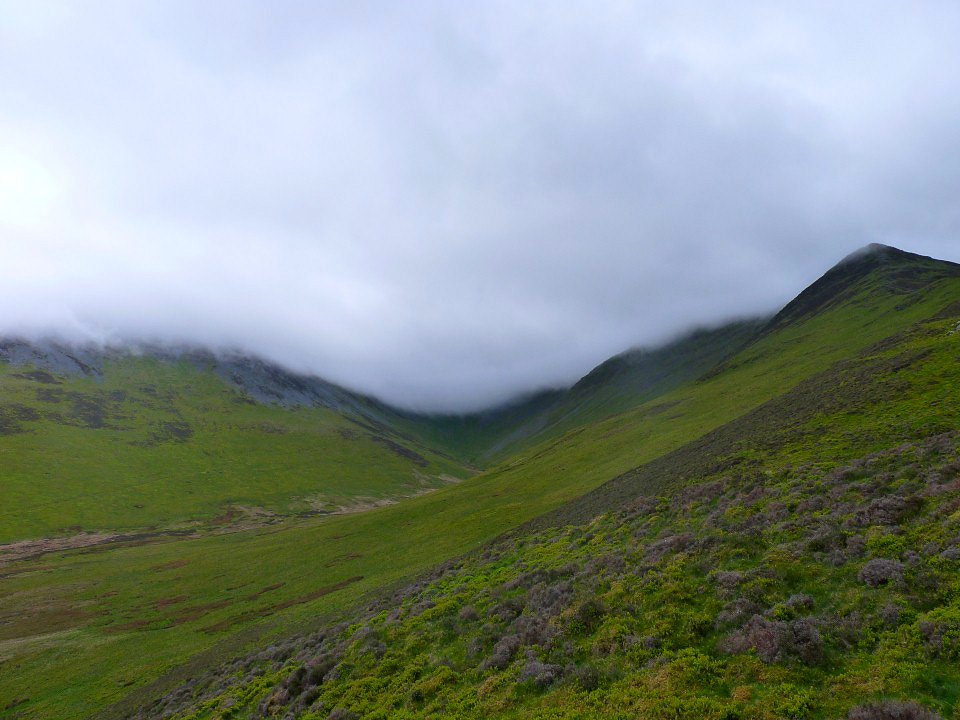 And looking up into cloud.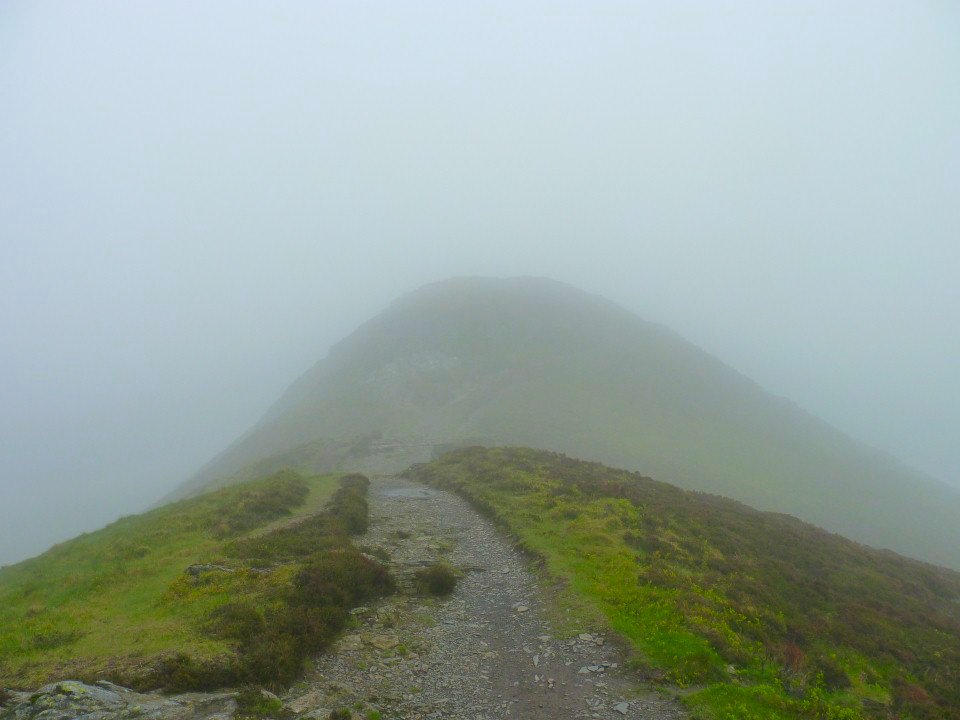 Last of the views for a while as we approach Ullock Pike.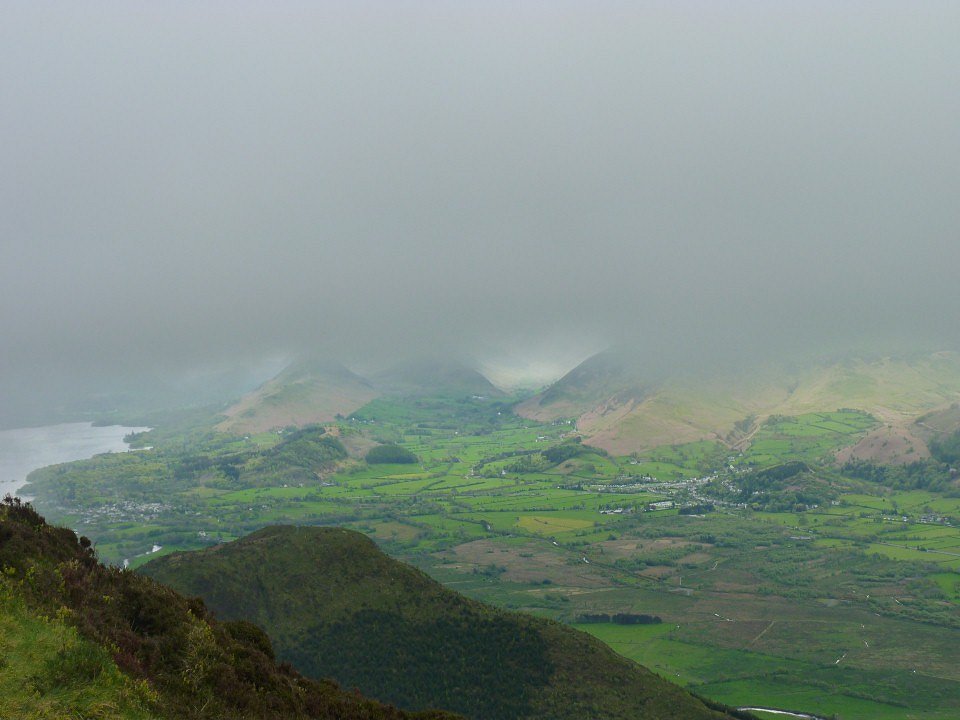 Although we did get a glimpse into Newlands valley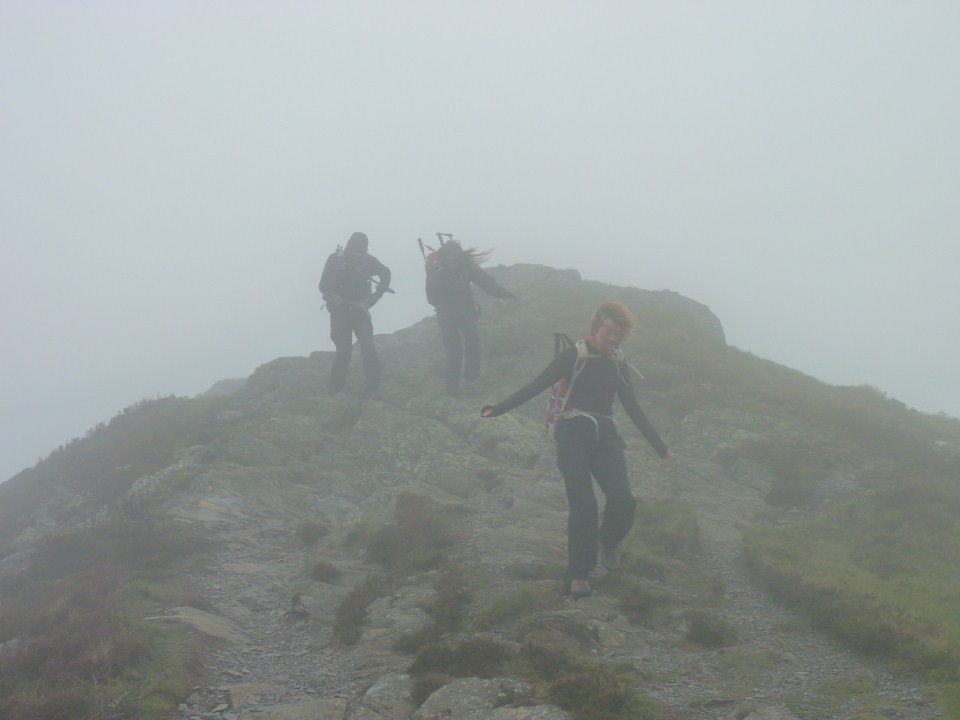 Coming down from Ullock we had strong gusts of wind to contend with.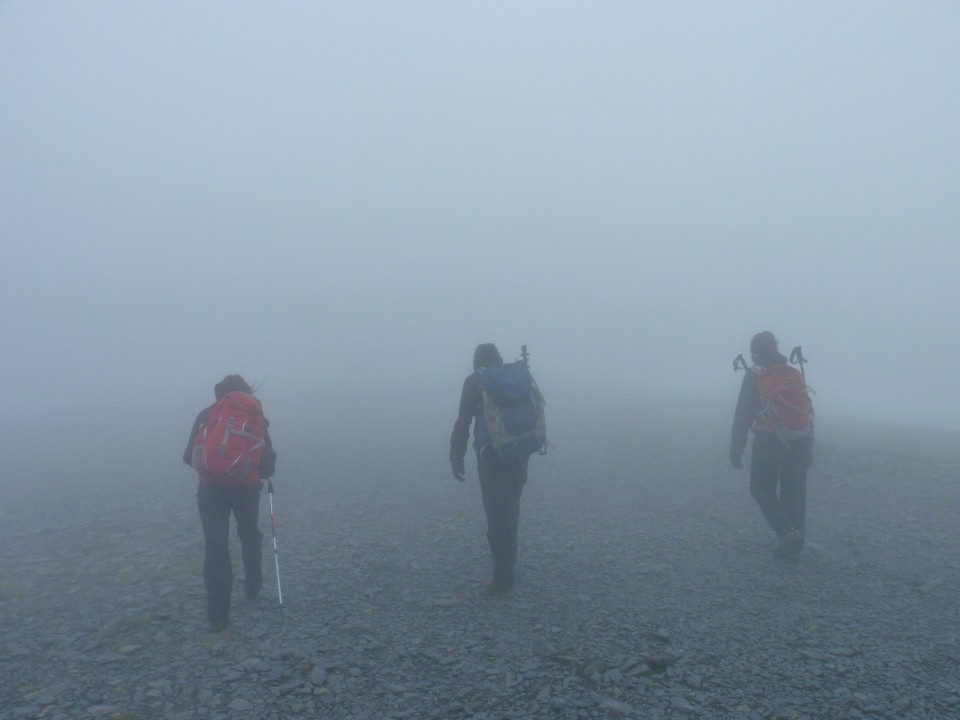 Hardly any visibility all the way over Carl Side and up the steep scree path to Skiddaw ( where we are now)
.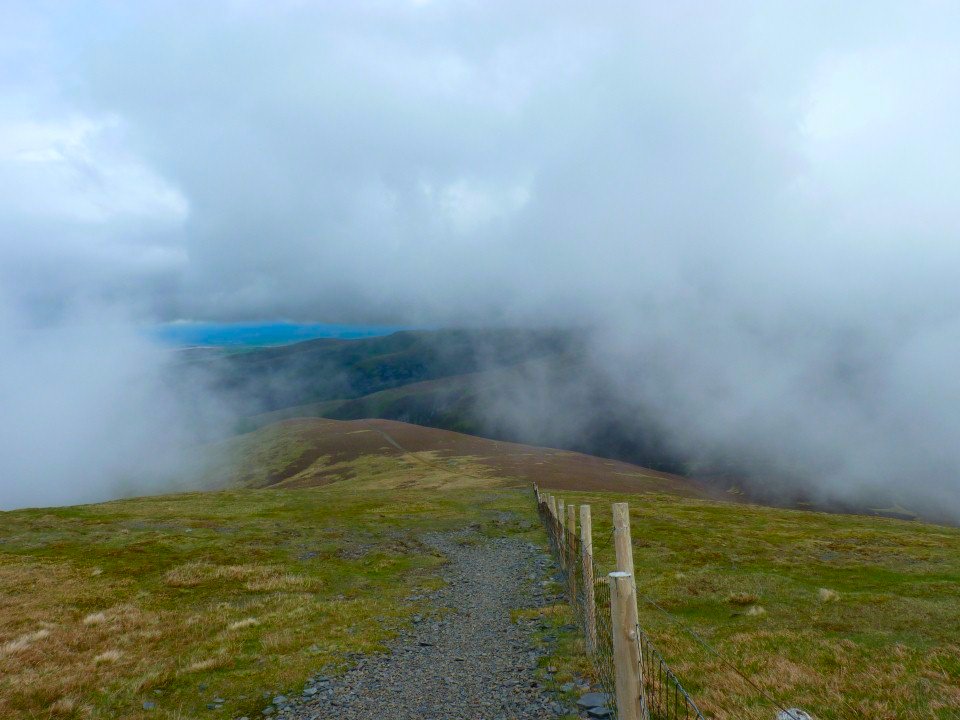 After a chilly butty stop on top of Skiddaw we dropped down towards Bakestall and were treated to a great show. The wind was blowing in curtains of cloud which suddenly parted giving brief views and then closed again for a few minutes. All the way down to Bakestall we enjoyed the spectacle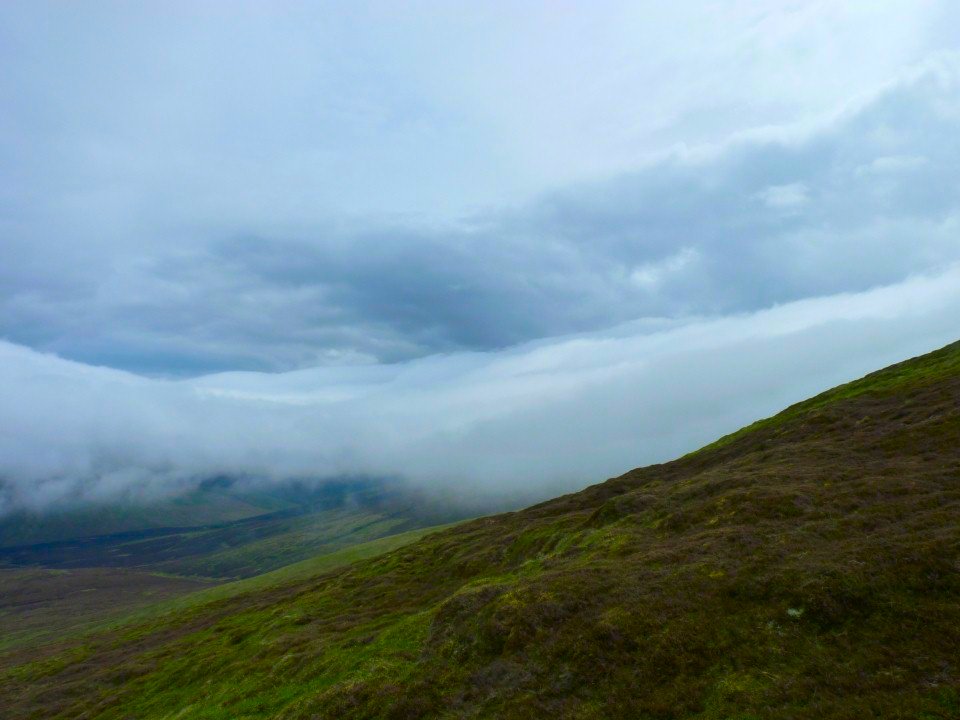 Rolling clouds.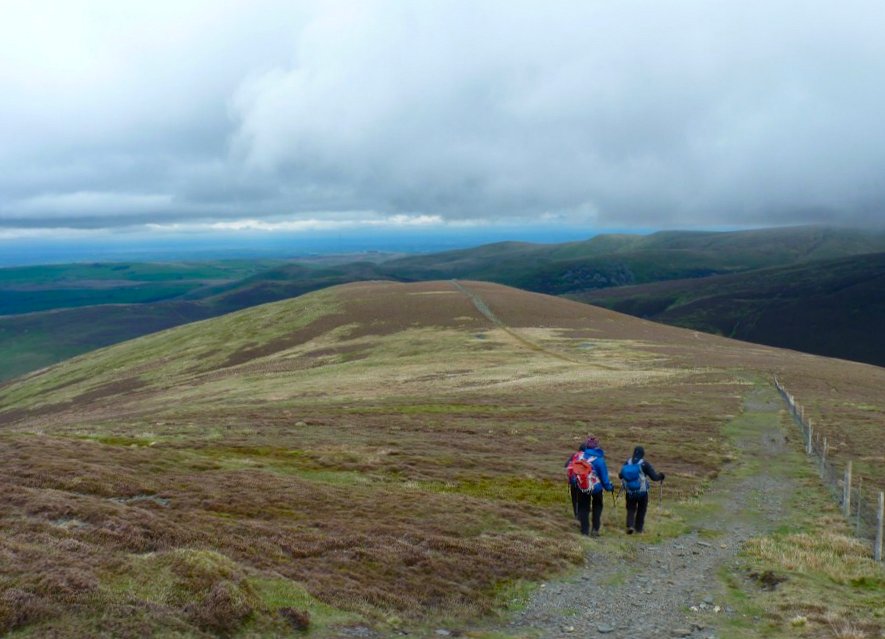 Heading down to Bakestall.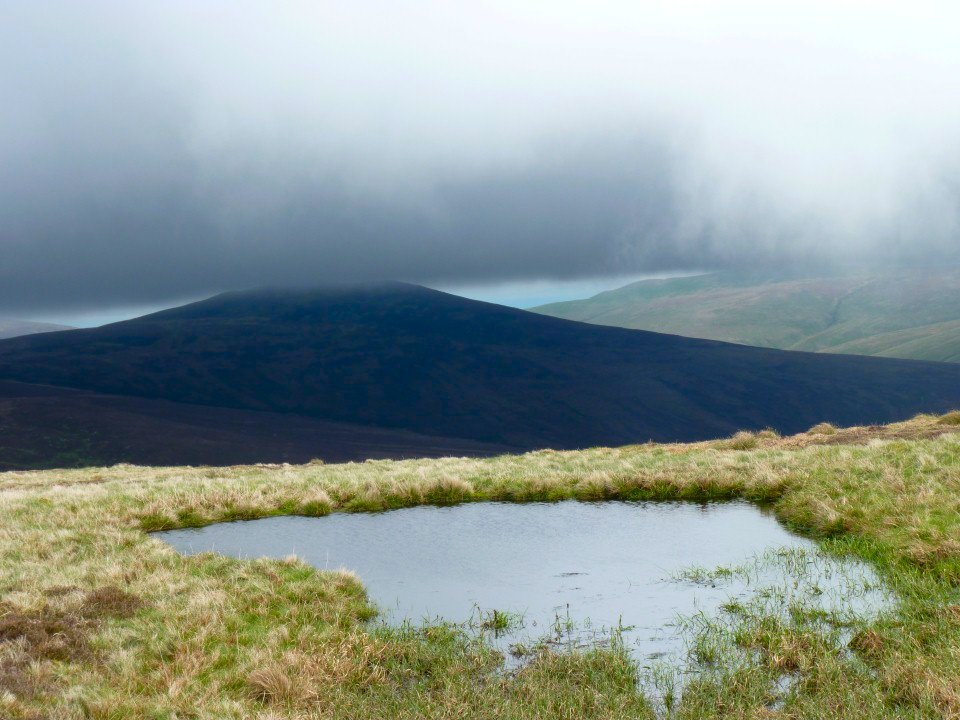 Great Calva.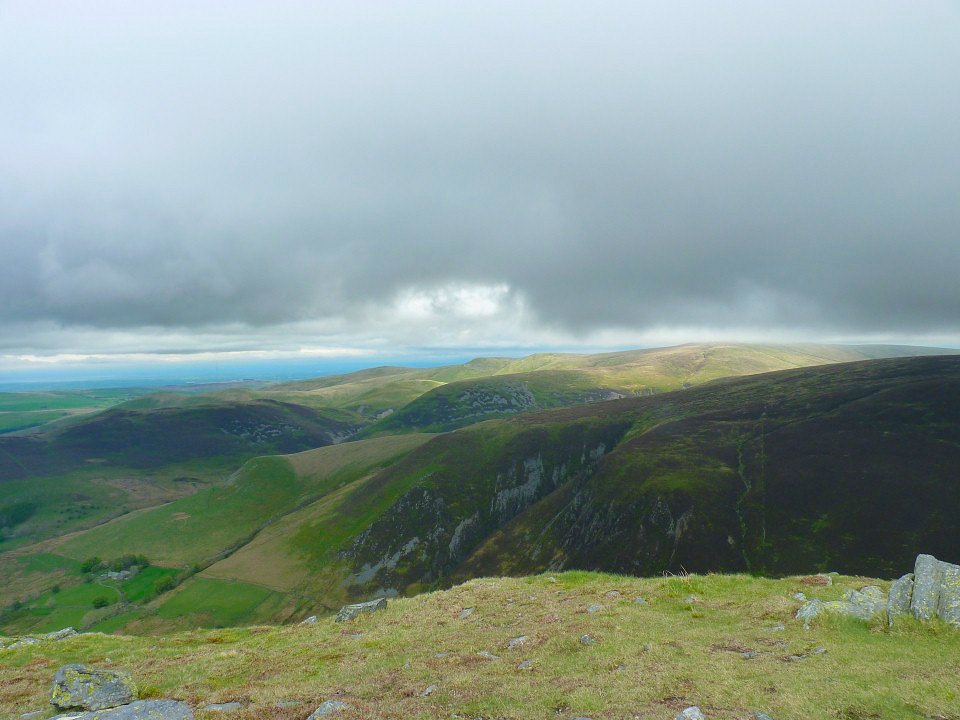 The "back 'o Skidda" fells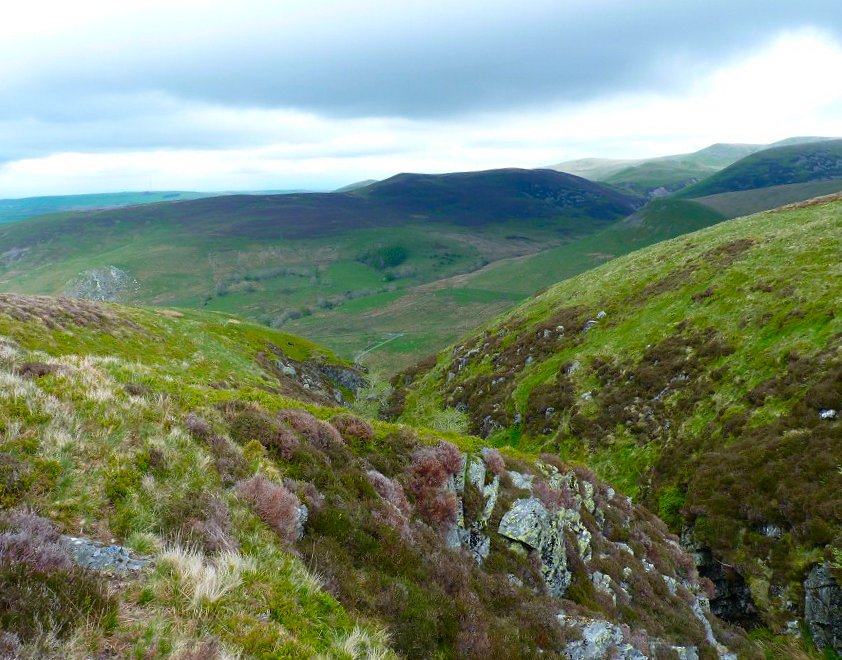 From Bakestall we cut accros country to bag the little Birkett of Cockup. On the way we tried to find the old mine marked on the map but without any luck. This is looking down Dead Beck which is in quite a steep ravine.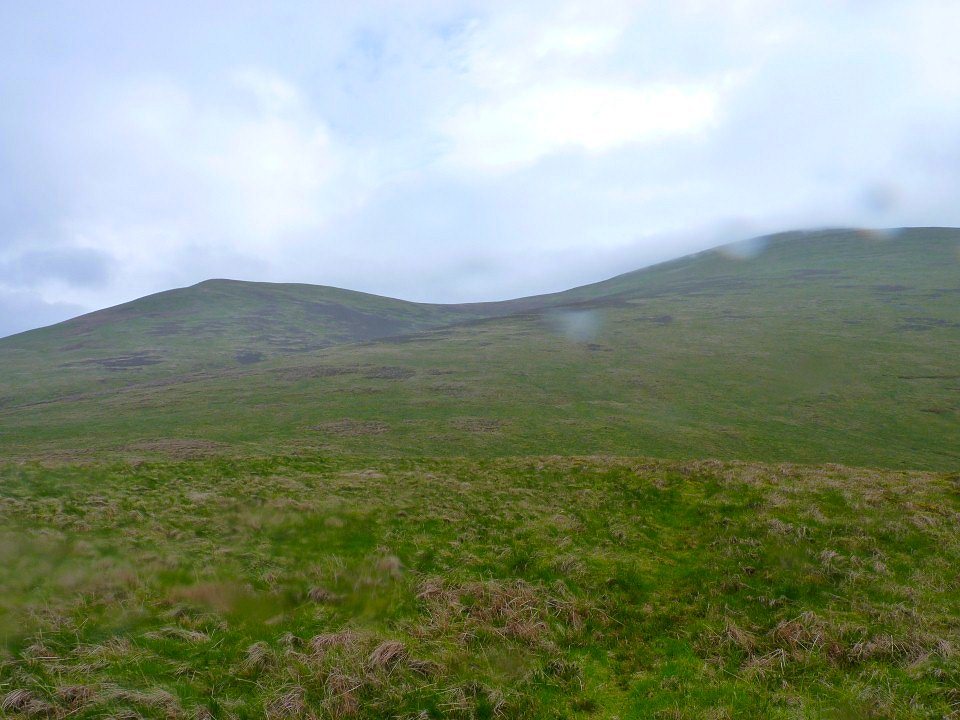 On Cockup looking back to Bakestall. We got our only rain of the day here.

We contoured round the fell making for the bottom of the Ullock Pike ridge but we stopped for a breather in this lovely spot by the side of Cockup Gill.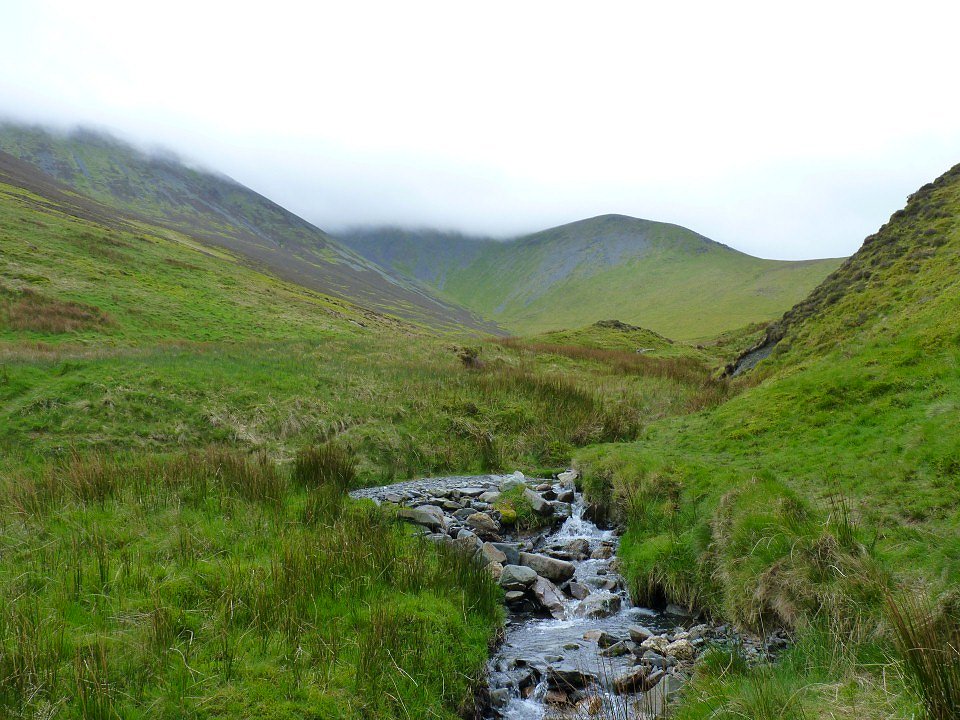 Looking up to Randel Crag from Barkbeth Gill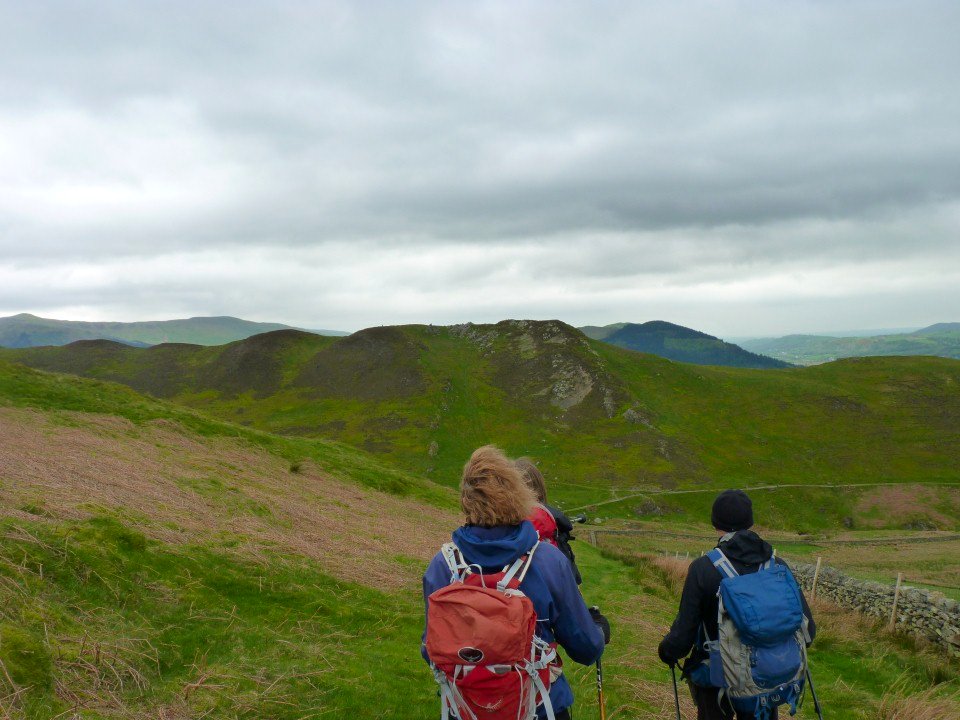 We debated going right round the bottom of the ridge or on a slanting path to the left but in the end we just walked straight up the side of Watches which was a bit tiring being right at the end of our walk.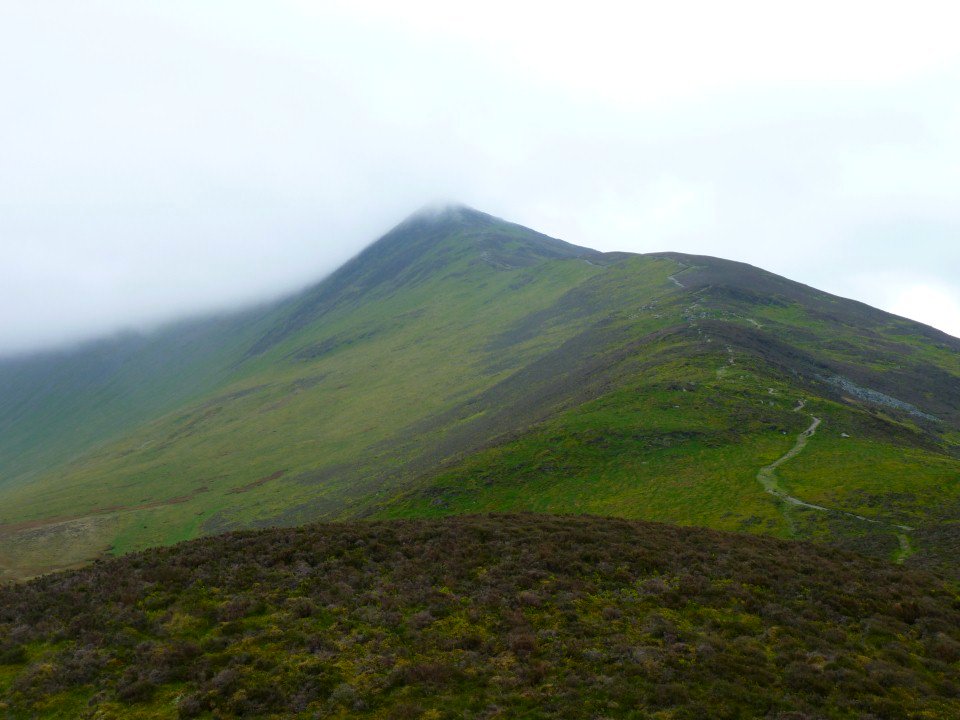 Ullock Pike still in cloud.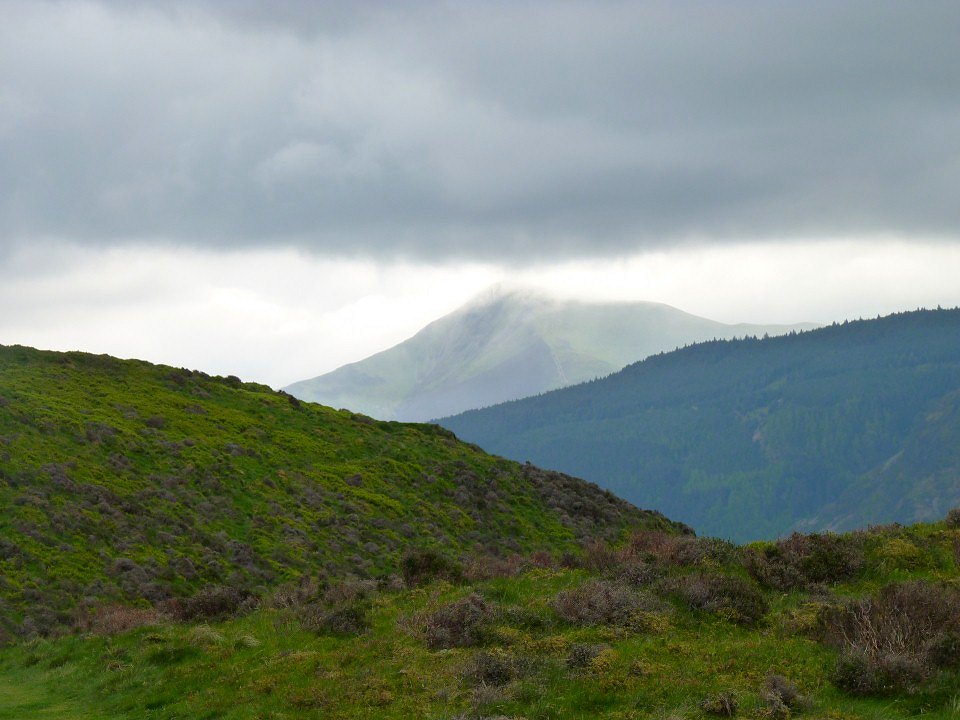 Grisedale Pike.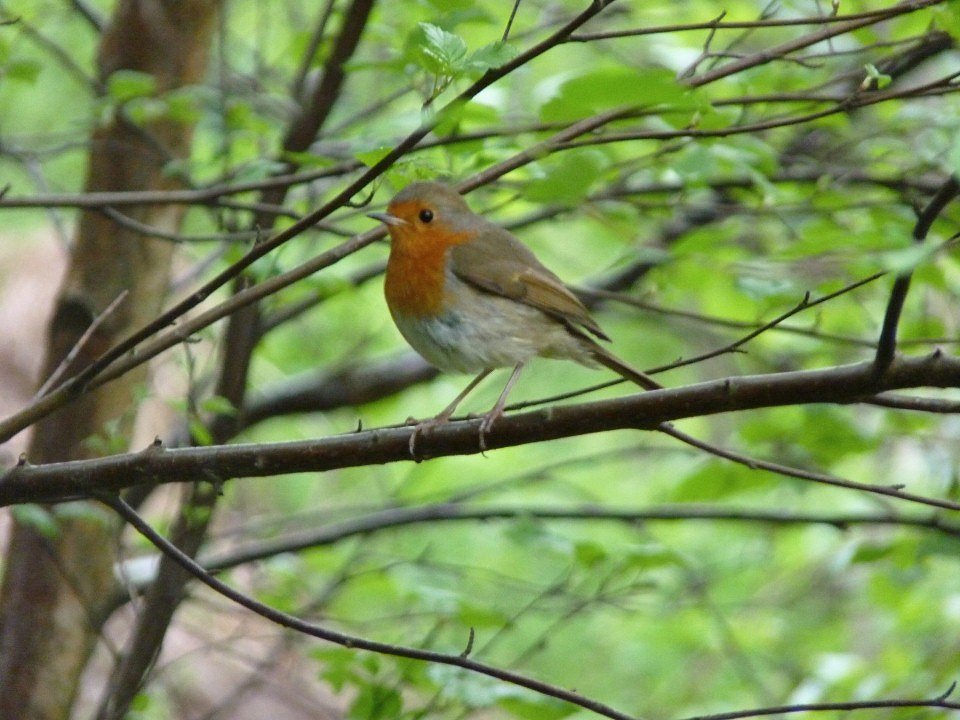 Very considerate Robin sitting still so I could snatch a photo