WWW.KARLSWALKS.CO.UK
PICTURES AND TRIP REPORTS FROM MY WALKS IN THE ENGLISH LAKE DISTRICT
---
A tour of the western fells
(Days 1 and 2)
12-13th September 2014
Day 1 - Ravenglass - Muncaster Mill - Sandbank - Irton Park - London Head - Mecklin Wood - Cinderdale Bridge - Gill - Buckbarrow - Glade How - Cat Beilds - Seatallen - Winscale Hows - Nether Beck (about 13 miles 3300ft ascent)
Day 2 - Nether Beck - Over Beck - Yewbarrow - Dore Head - Red Pike (Wasdale) - Scoat fell - Steeple - Haycock - Caw Fell ( about 8 miles 3800ft ascent)
After a summer of bagging Birketts I thought it was time to try and finish my second round of Wainwrights so a plan was hatched to claim 16 of my remaining 17 tops in one long weekend. I didn't quite manage it but still had a cracking few days out.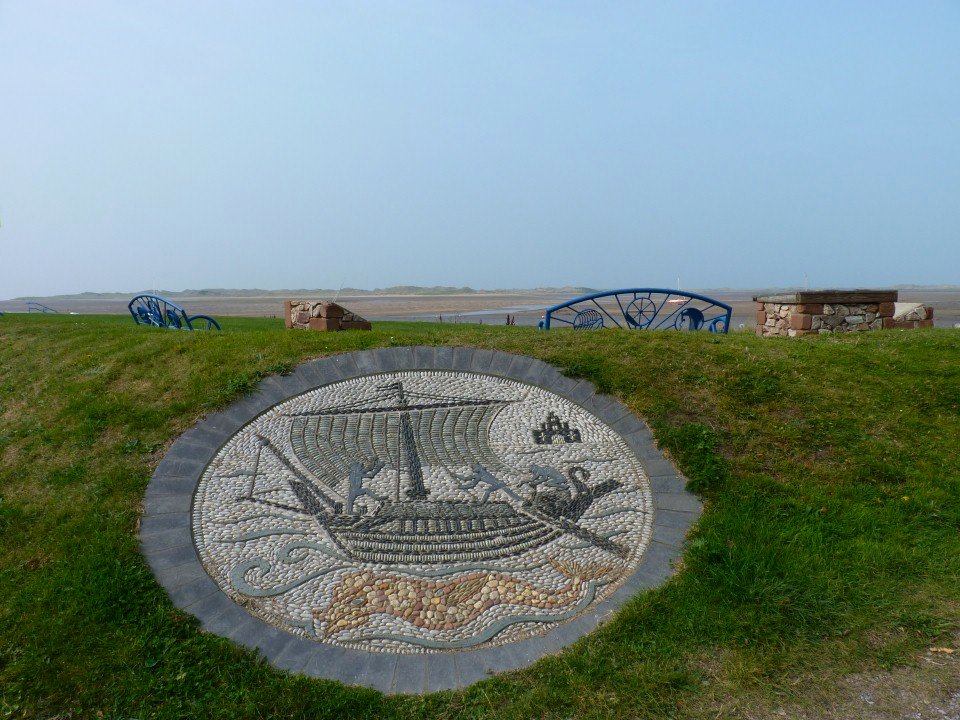 I once again caught the train to Ravenglass but this time I stuck to the low paths which would get me to Wasdale to start on my first fell Buckbarrow.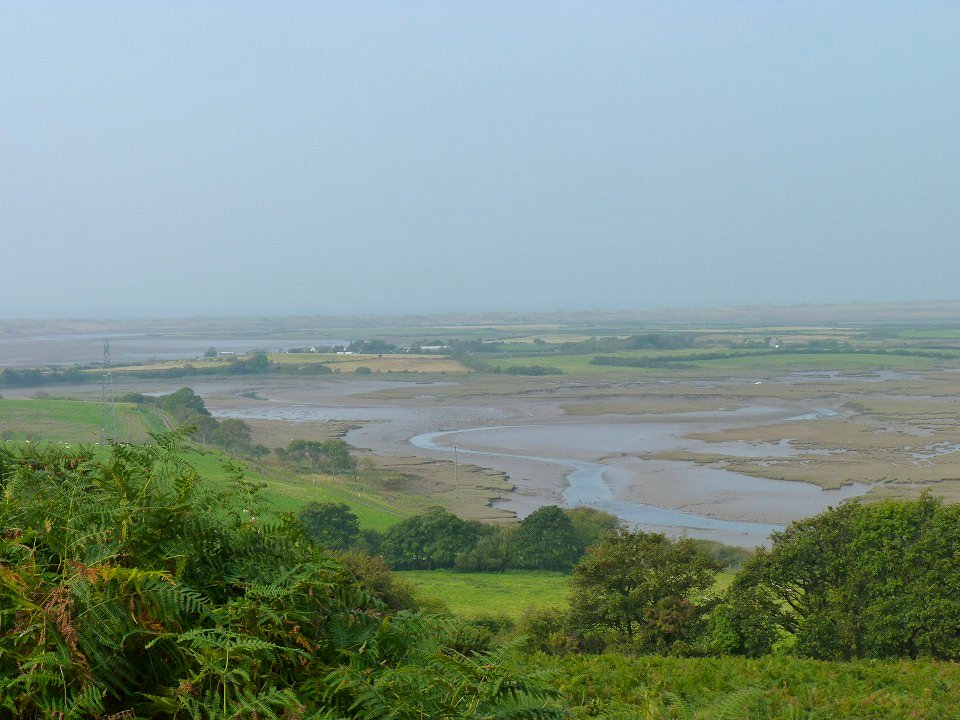 Friday was dry but very overcast and still warm for September. The muggy air meant there were no real views to be had. This is looking down to the coast from the path to Muncaster Mill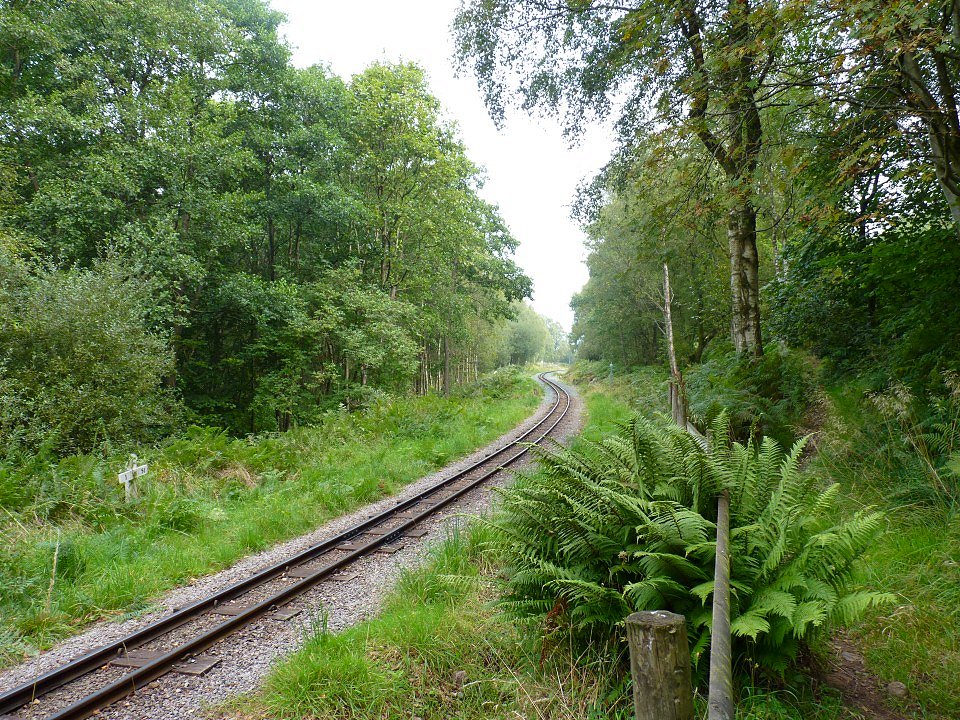 My route roughly followed La'Ratty and I did wonder a few times if I should have just caught the train but decided that would be cheating.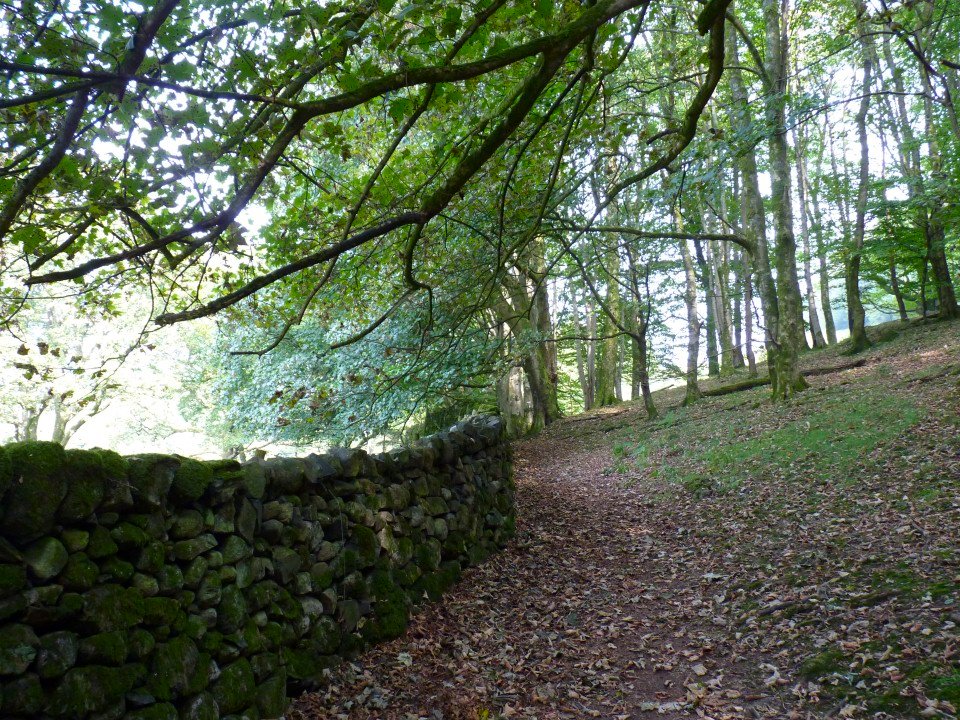 Almost all this section was walked with map in hand as there are so many little paths shooting of in every direction I had to really concentrate on where I was going. It was very pleasant though walking through the woods and meadows.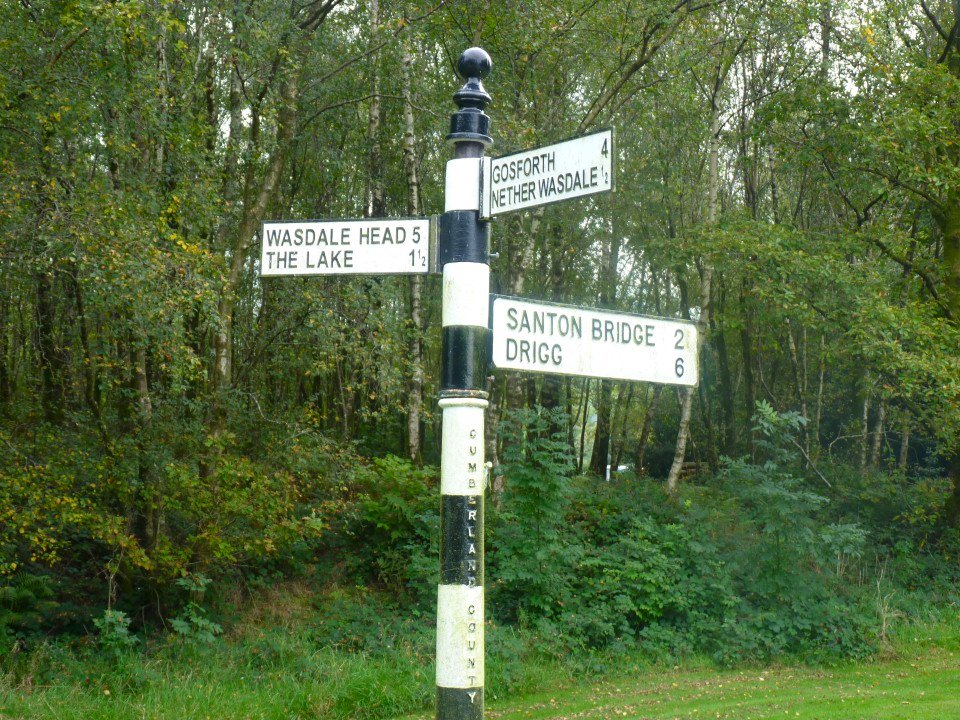 Eventually I came to my favourite road sign in the Lakes. The one that tells you that you are nearly in heaven.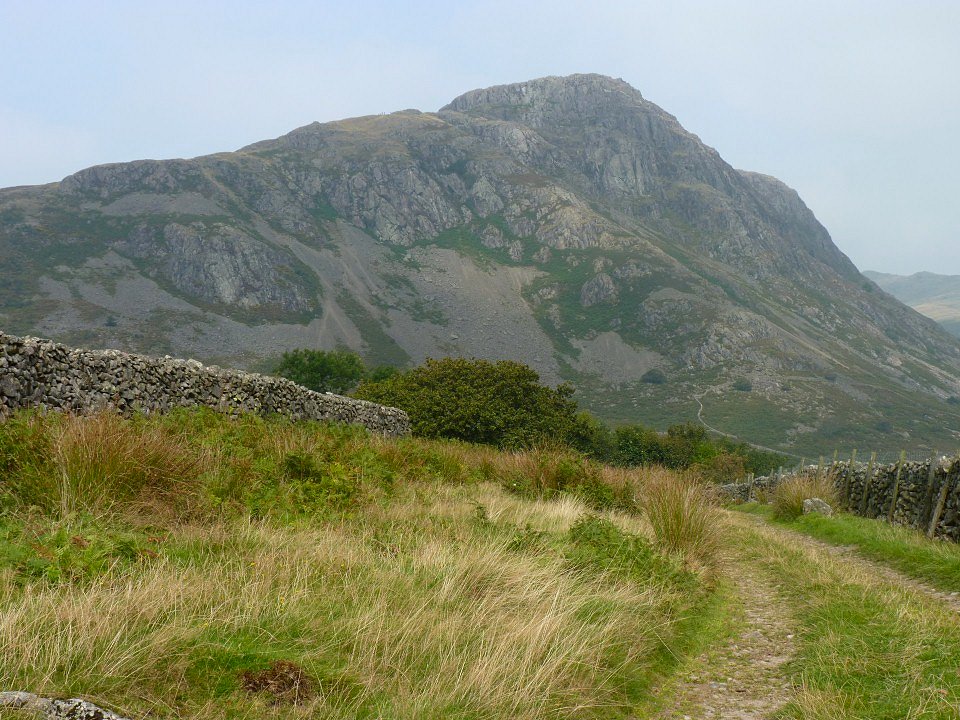 After all that low level walking little Buckbarrow suddenly took on the appearance of mount Everest.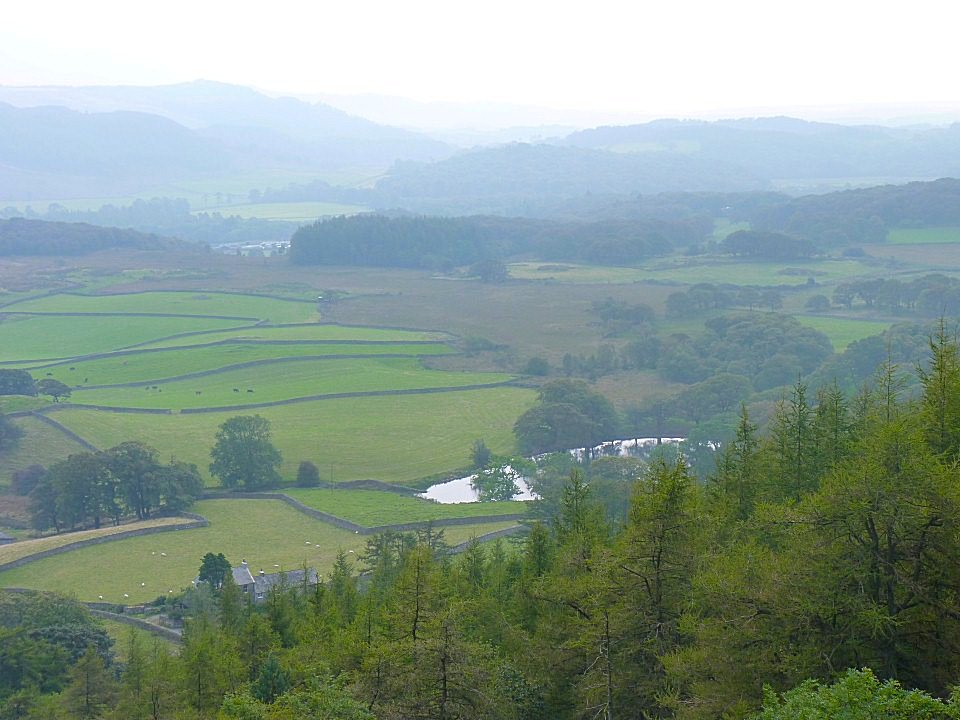 I was soon puffing and panting on the steep haul, stopping here to look back at Tosh Tarn and the way I had come..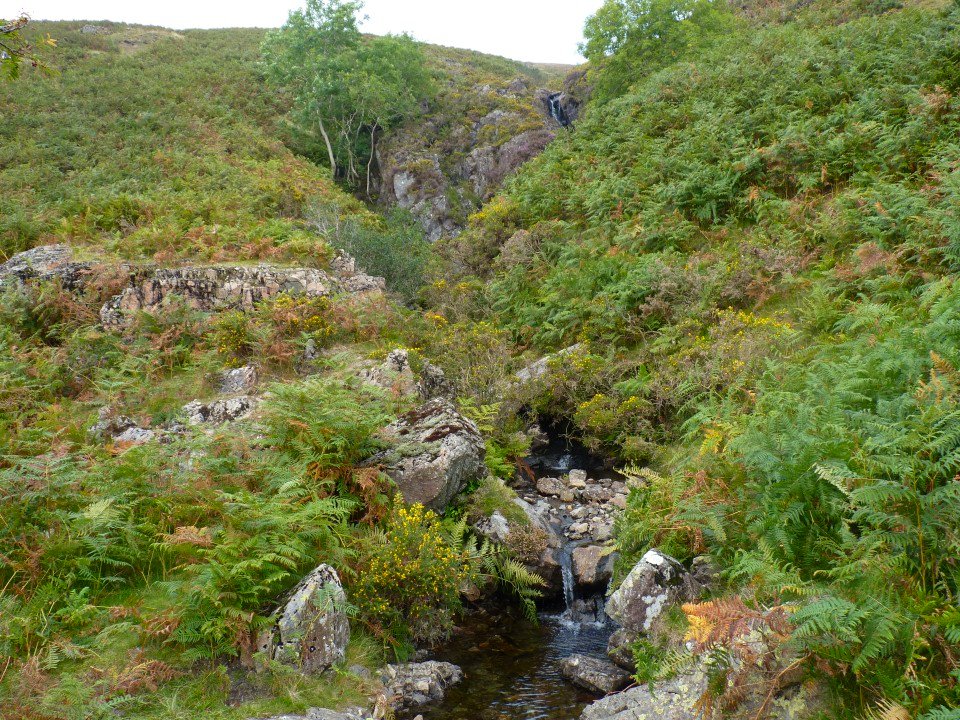 Lovely waterfalls in Gill beck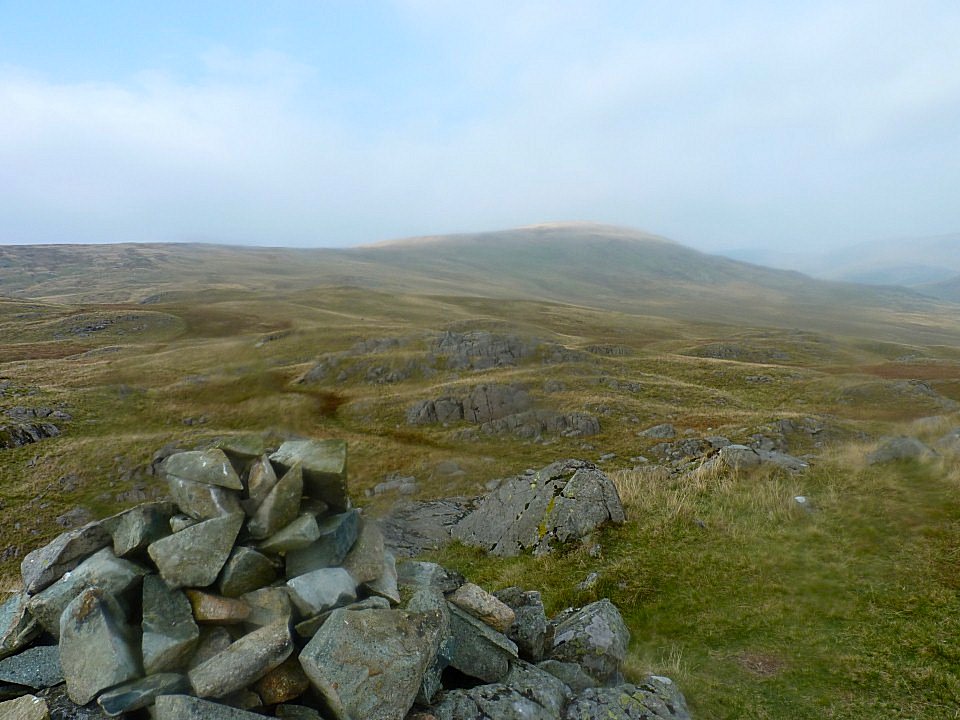 Eventually I made it to the top of Buckbarrow. After a quick breather I set of up the long ridge to Seatallen.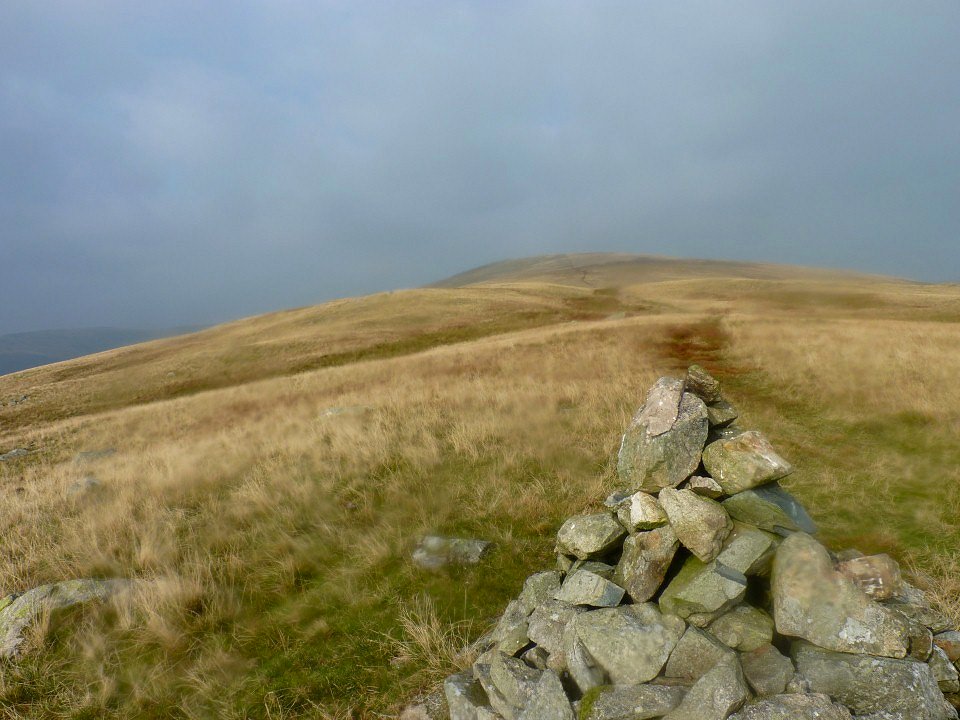 Looking up the ridge from Cat Beilds.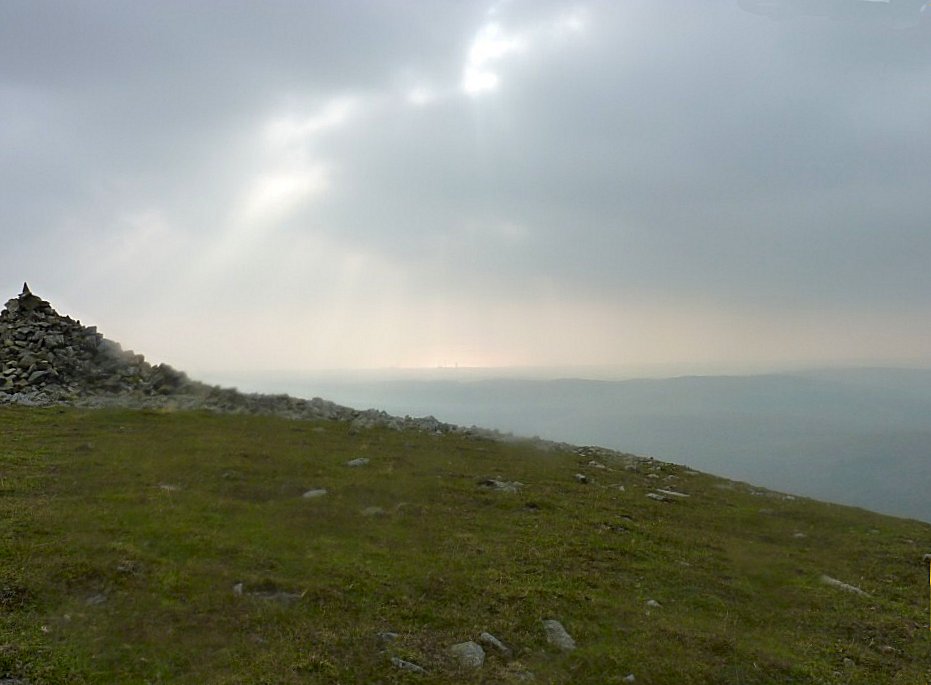 On Seatallen now and looking past the cairn/ancient Tumulus to Sellafield which was strangely glowing ( I hoped it was the setting sun not the reactor melting down)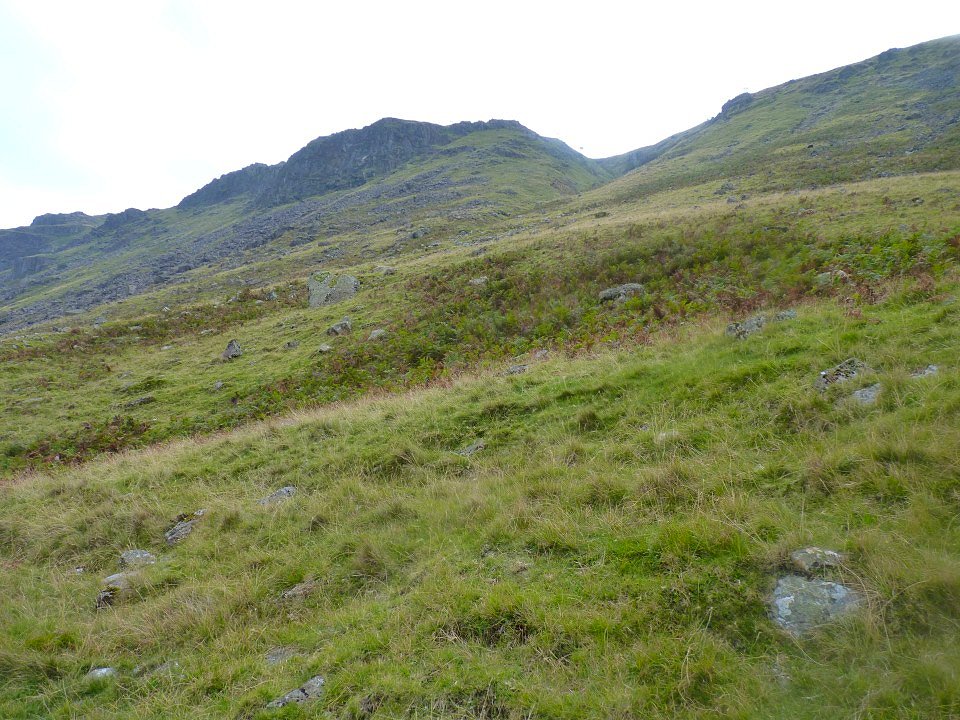 From Seatallen I had a couple of very steep drops down to Nether Beck where I wanted to camp. This is the second and was hard on the knees.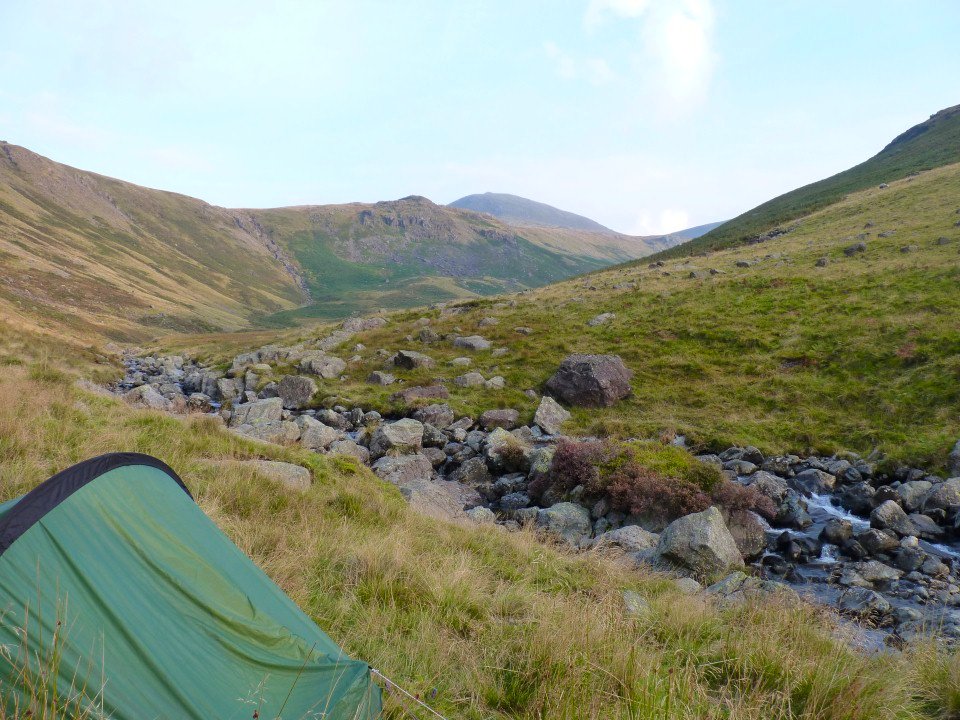 After a lovely warm night Saturday seemed a bit clearer. Thats Haycock at the head of the valley but I have to take a bit of a roundabout route to get there.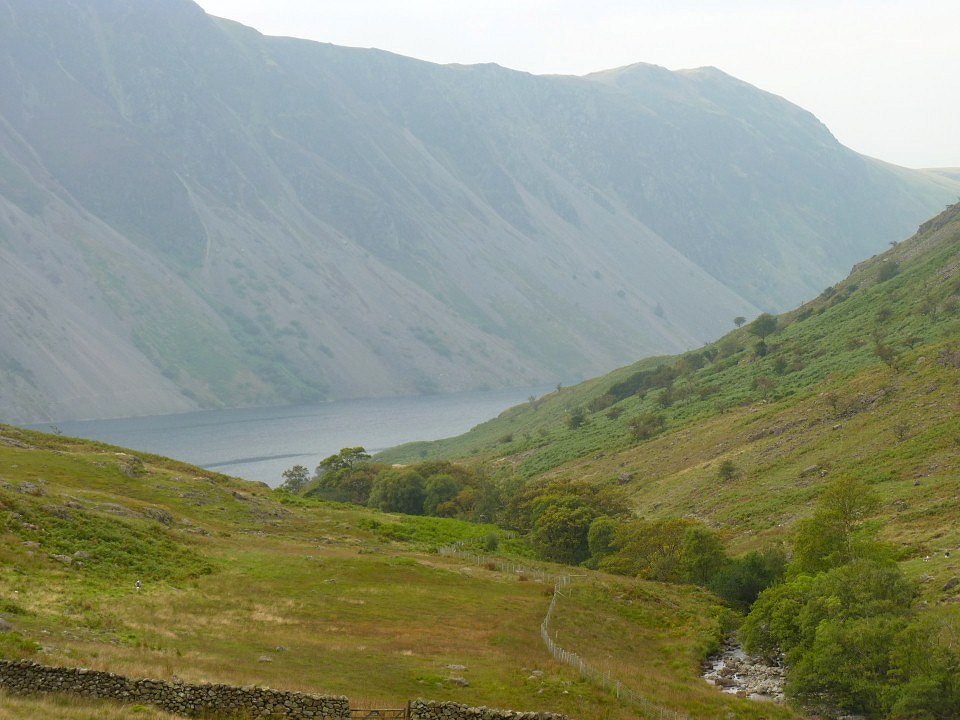 First sight of Wastwater and the Screes from my walk down Nether Beck
Things get a bit tricky now as I have to walk across the "grain" climbing out of one valley into the next adjacent valley as I reach the top of the hill Yewbarrow seems to leap from nowhere into view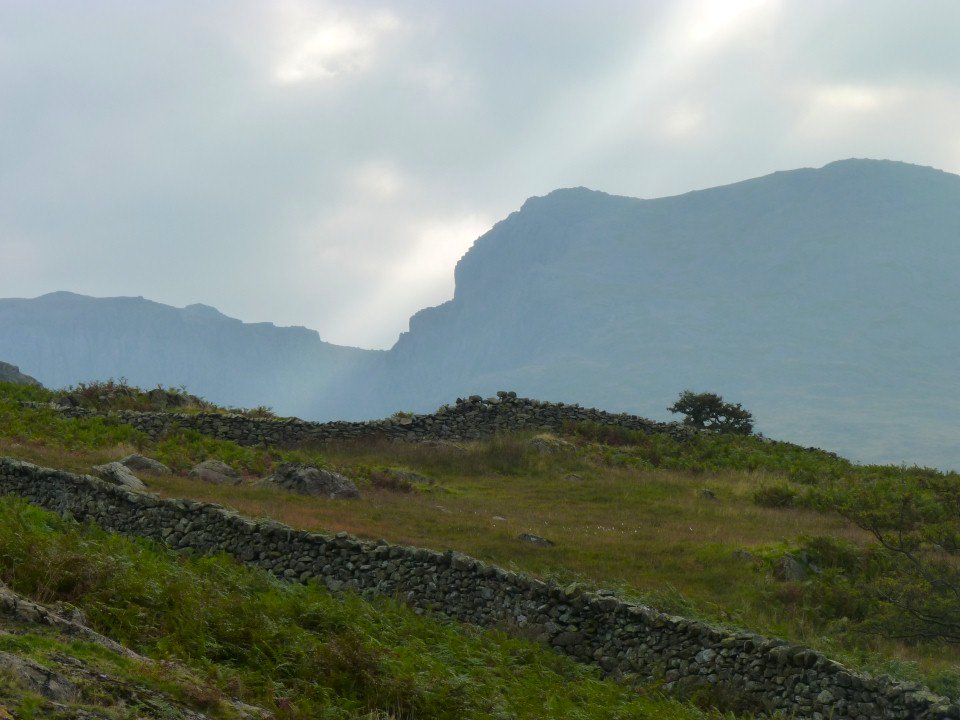 This view of Broad Stand helps take my mind of the climb to come.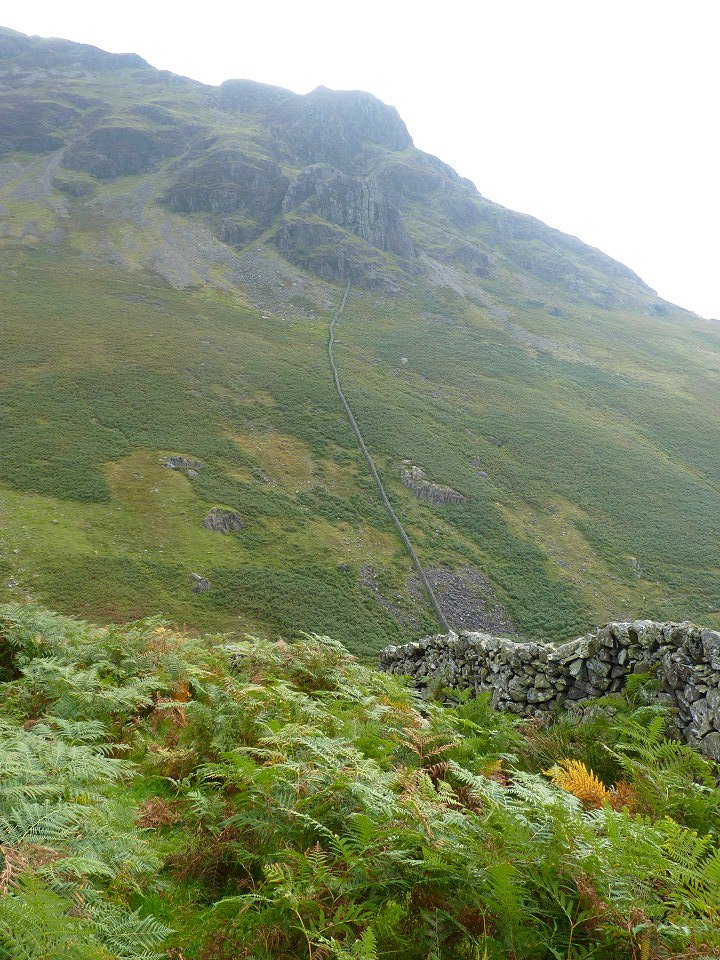 I know I have to roughly follow that wall up the fell and I'm glad I had my weetabix for breakfast.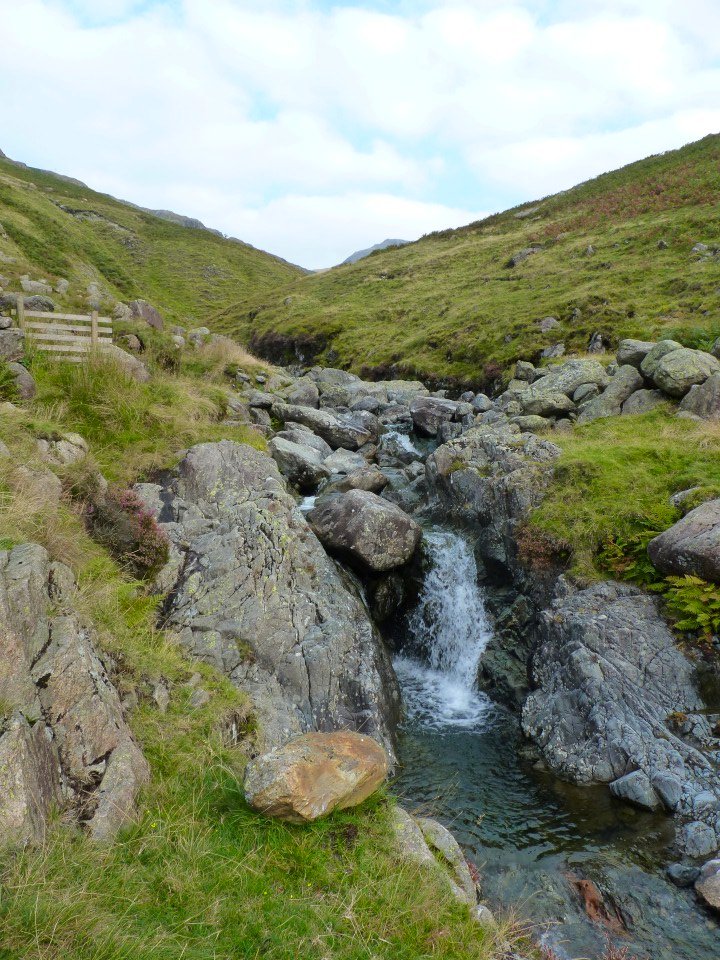 Over Beck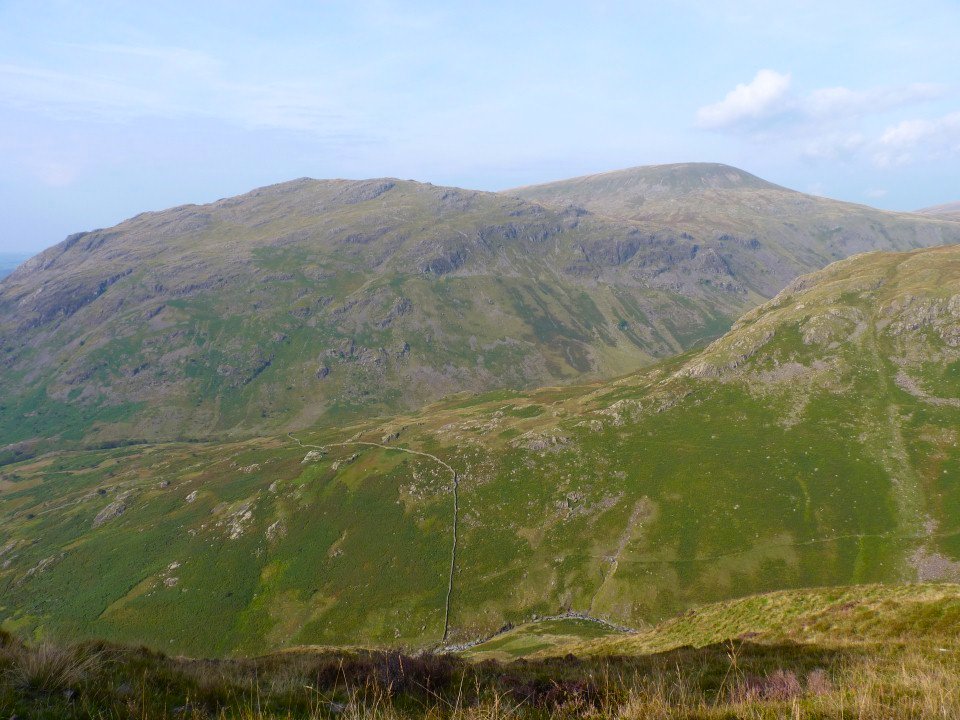 Looking back from high on Yewbarrow. The wall you can see is the one I followed up and over the ridge.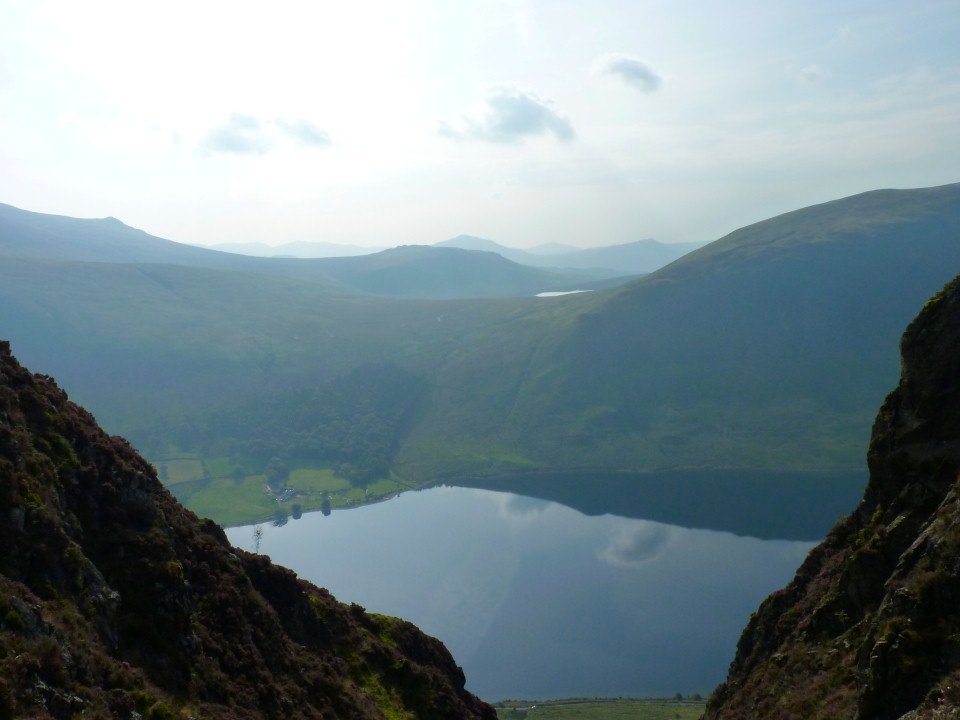 The classic view from Great Door.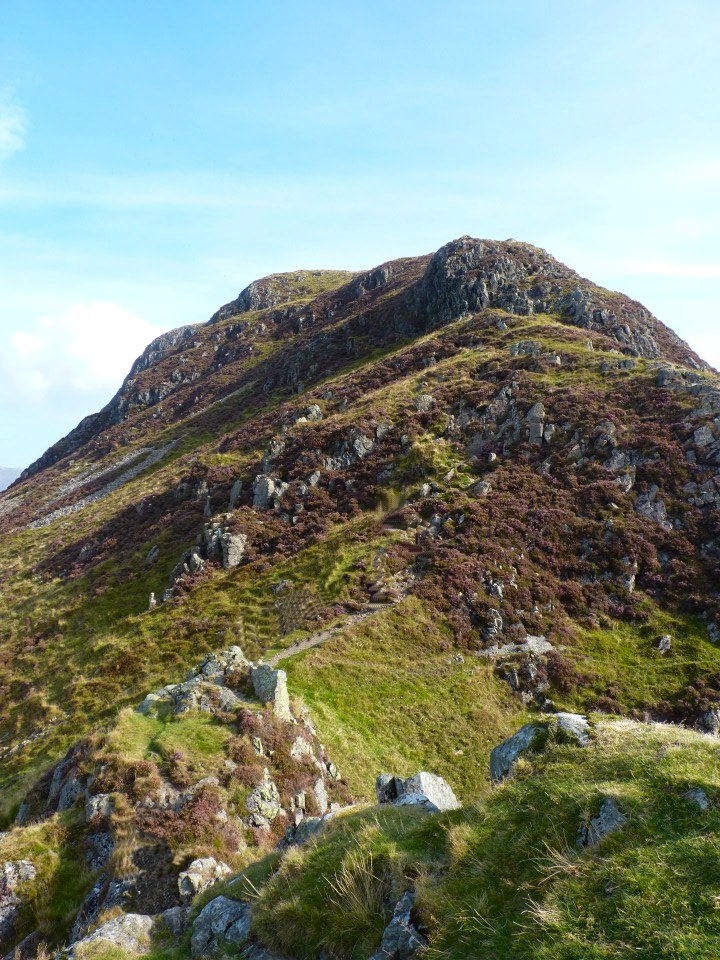 Still a fair way to climb before Yewbarrow is conquered.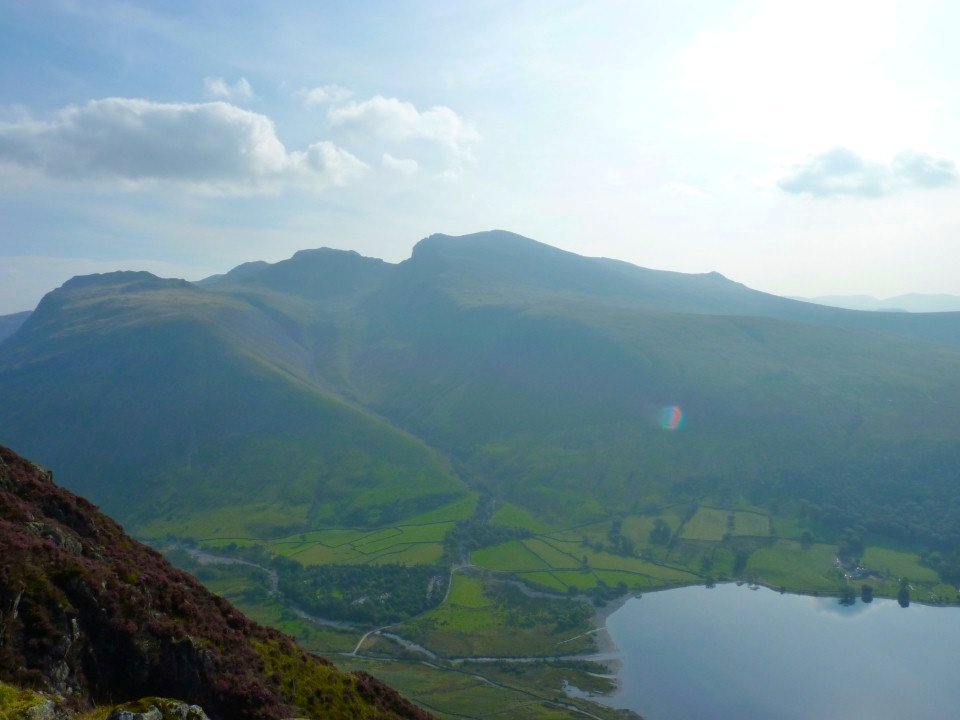 The Scafell range from the climb.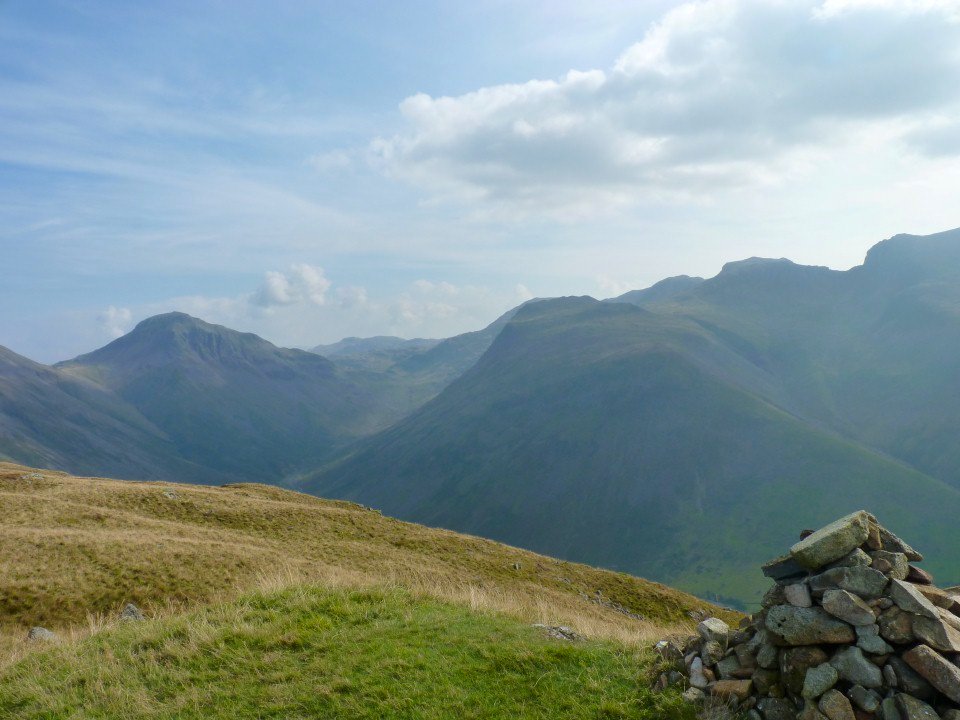 And Lingmell and Great Gable from the top.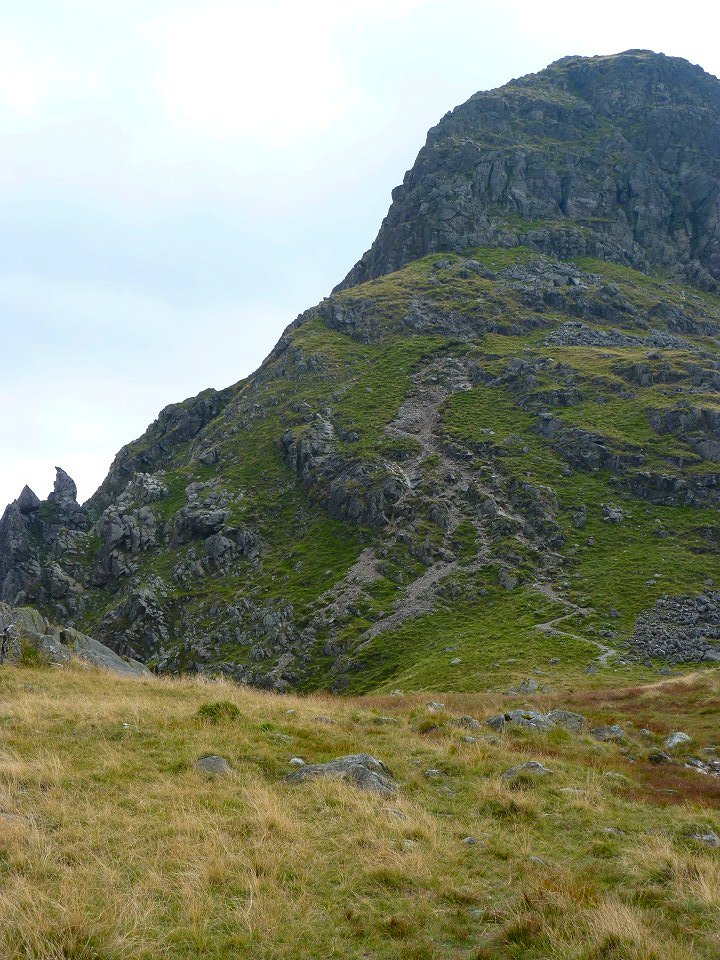 I took the cowards path down from Yewbarrow as I thought it would be a bit tricky to descend Stirrup Crag with a heavy rucksack pushing me along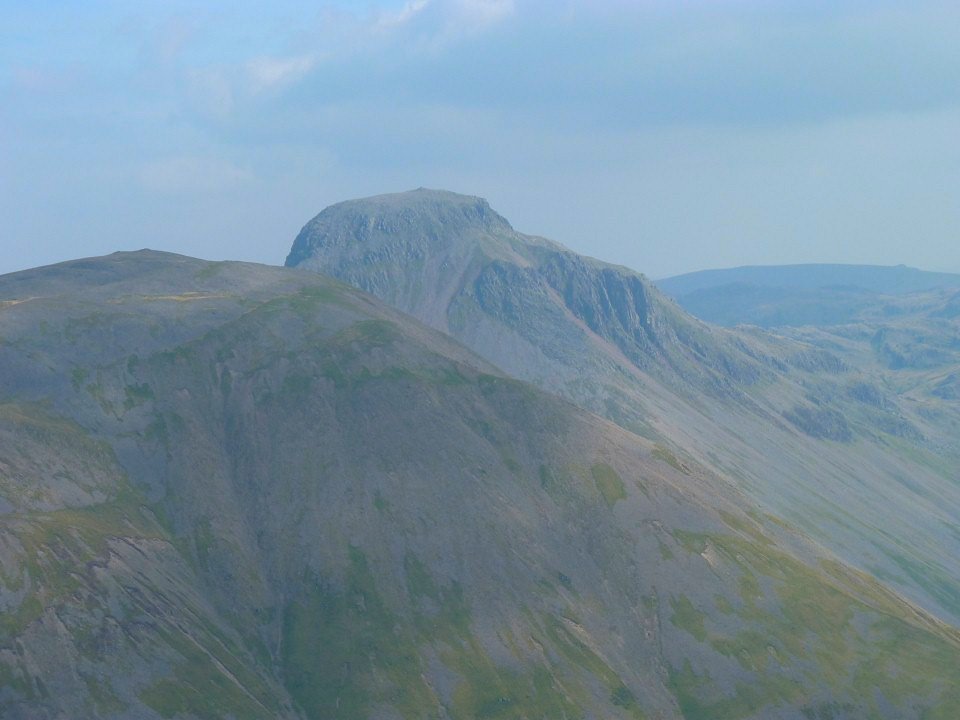 .Lovely view of Kirk fell and Great Gable from Dore head.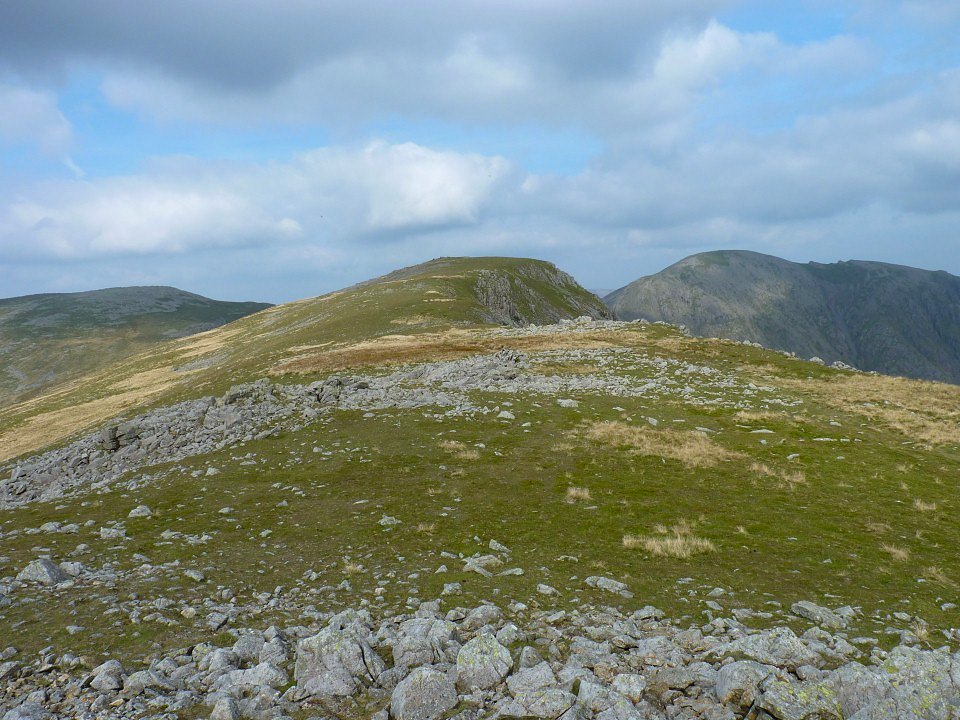 after a hot climb I reach the lower top of Red Pike and although the main top looks quite a long way away it only takes a few minutes to reach.
Unfortunately there was a big gang of summit hoggers having their lunch draped over the top so I had to take a photo looking back.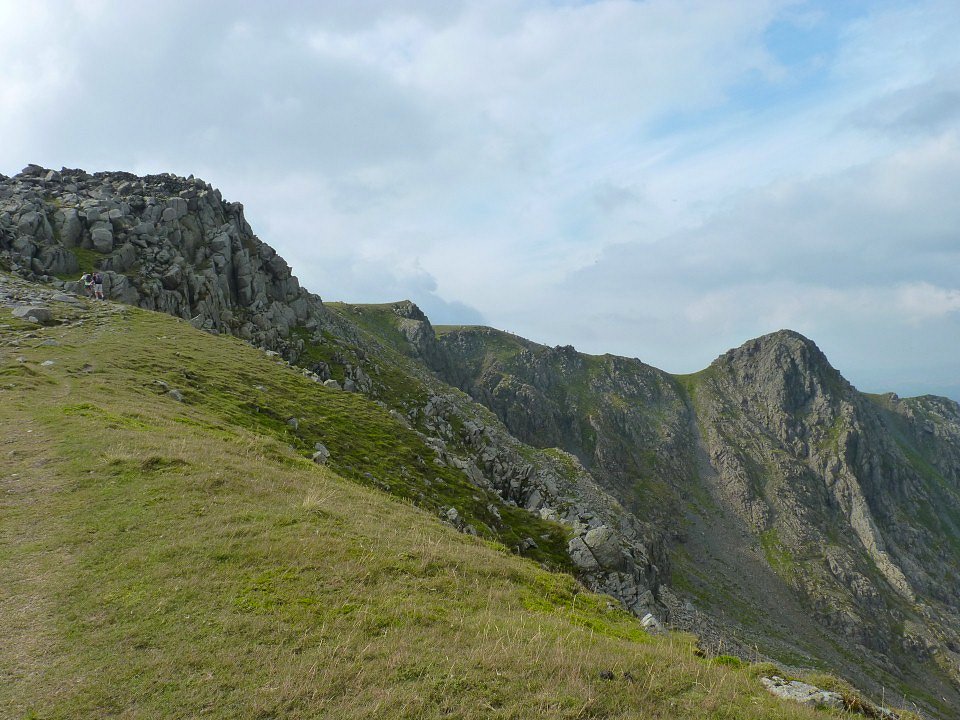 Another modest climb gets you to the ridge and a great view of Steeple.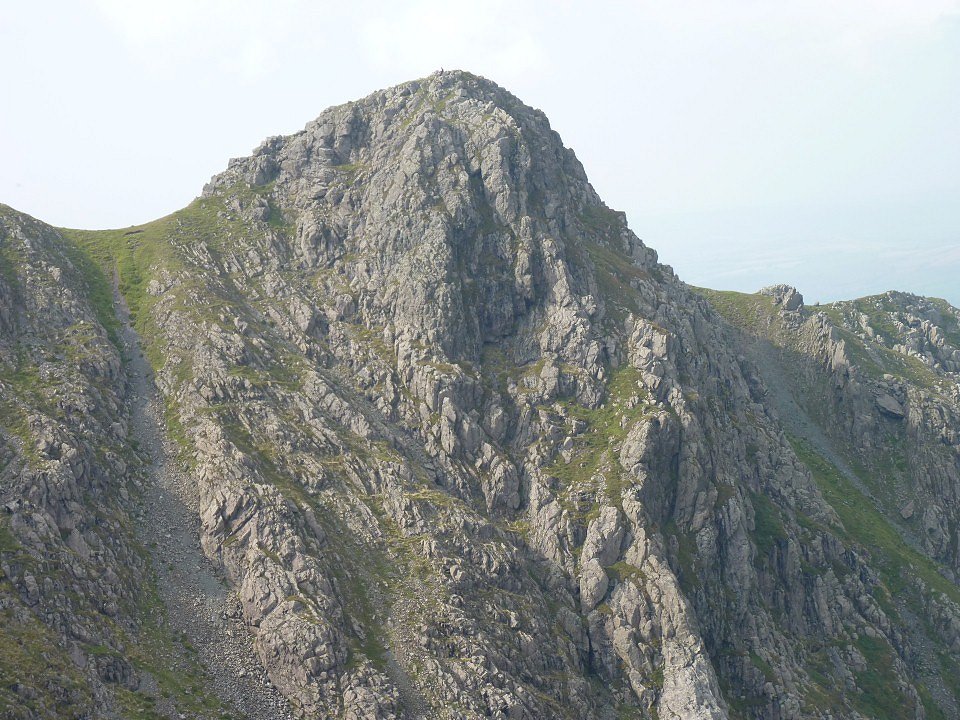 Zooming in on Steeple..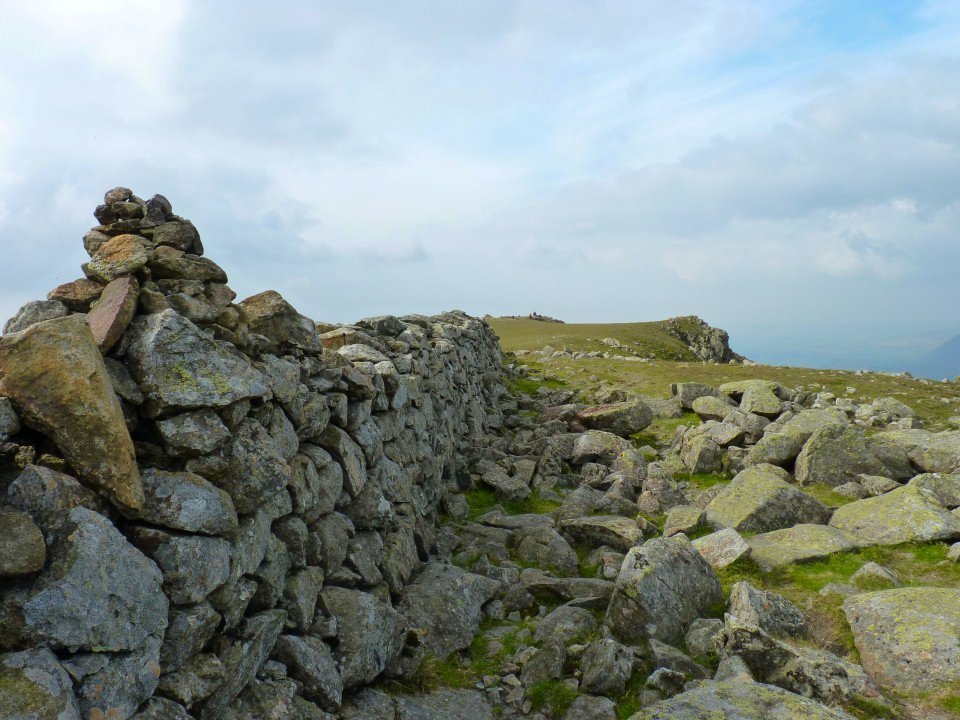 The top of Scoat Fell is marked by this pile of stones on the wall.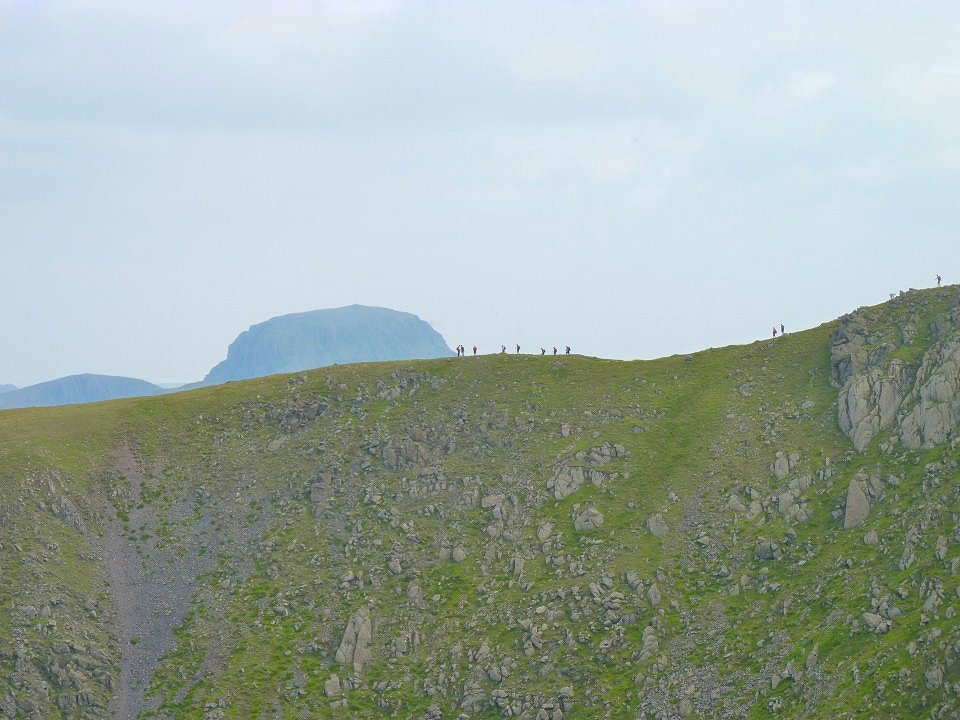 I dumped my rucksack and went out on the brilliant airy walk to Steeple. This is looking back at the ridge with Great Gable poking his head up.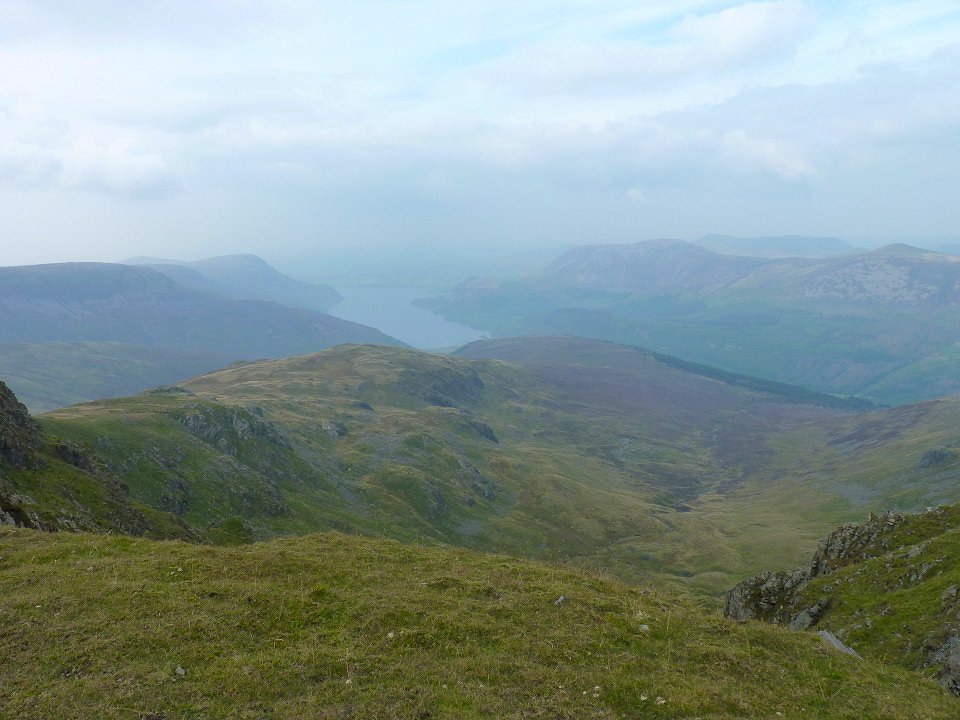 Still a bit of haze today looking down Ennerdale.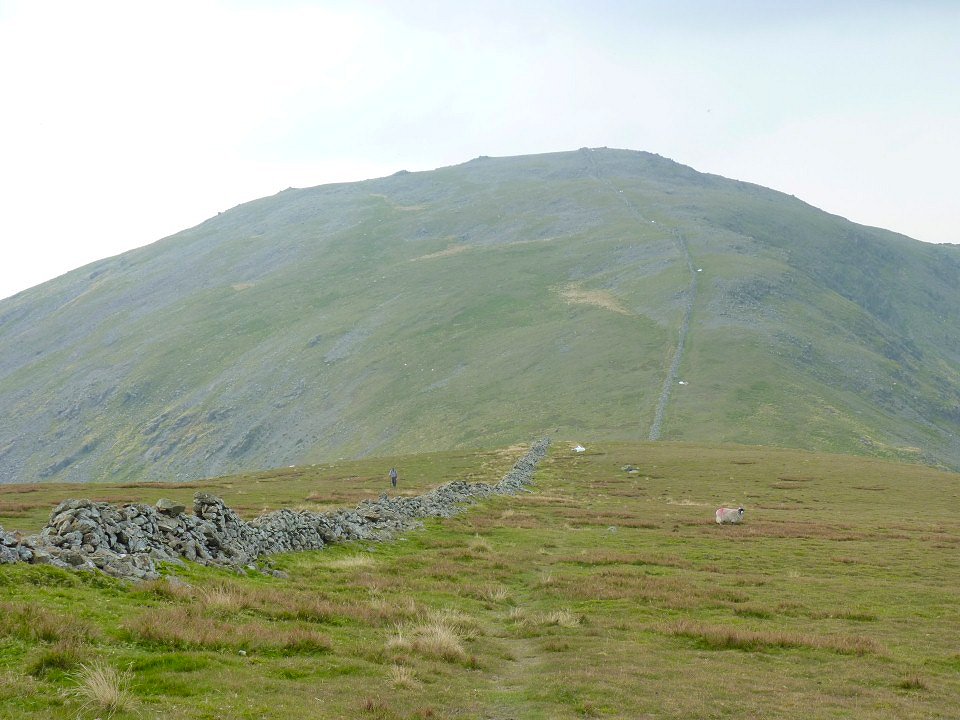 After coming back from Steeple I reluctantly shouldered my pack and set of for Haycock which again is another climb that looks a lot worse than it is. ( The white objects are bags of fence poles and wire)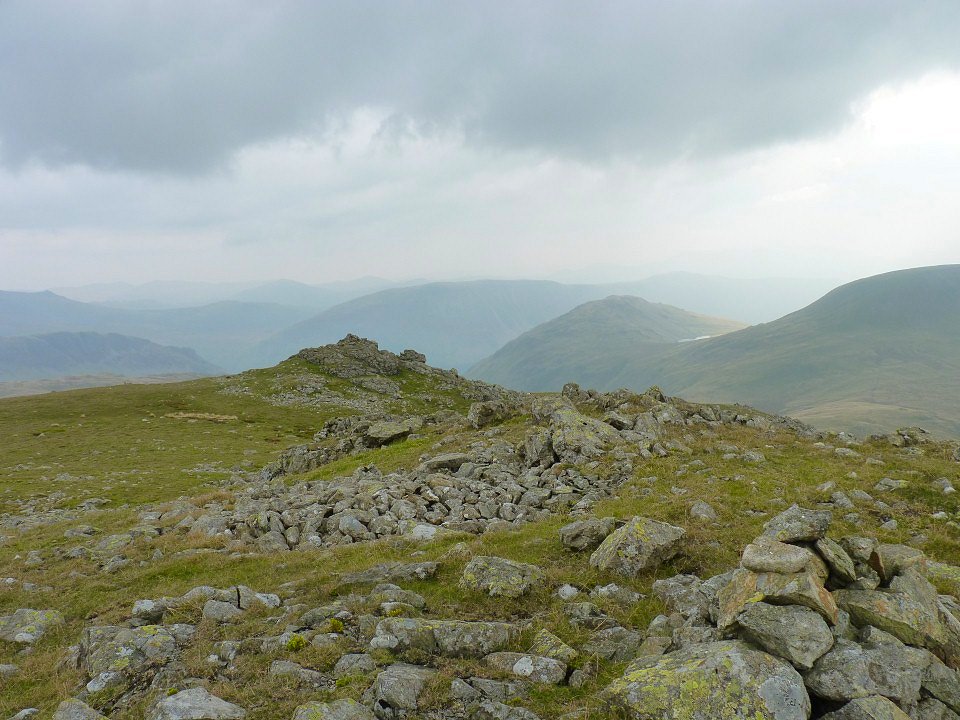 Middle Fell and Greendale Tarn from Haycock.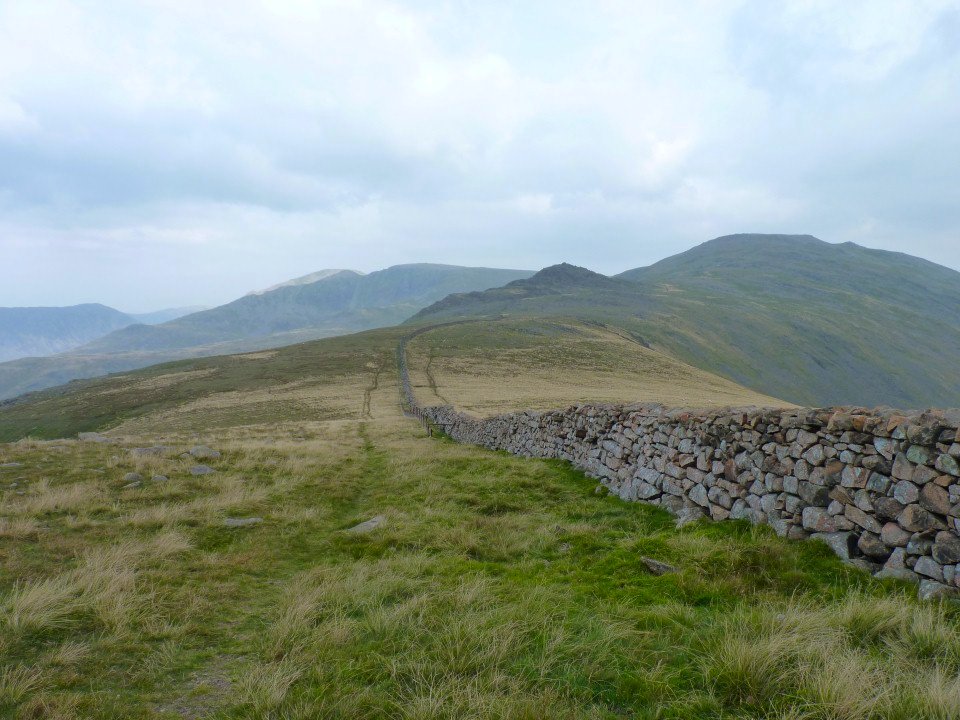 Looking back along the wall to Little Gowder Crag and Haycock from Caw Fell.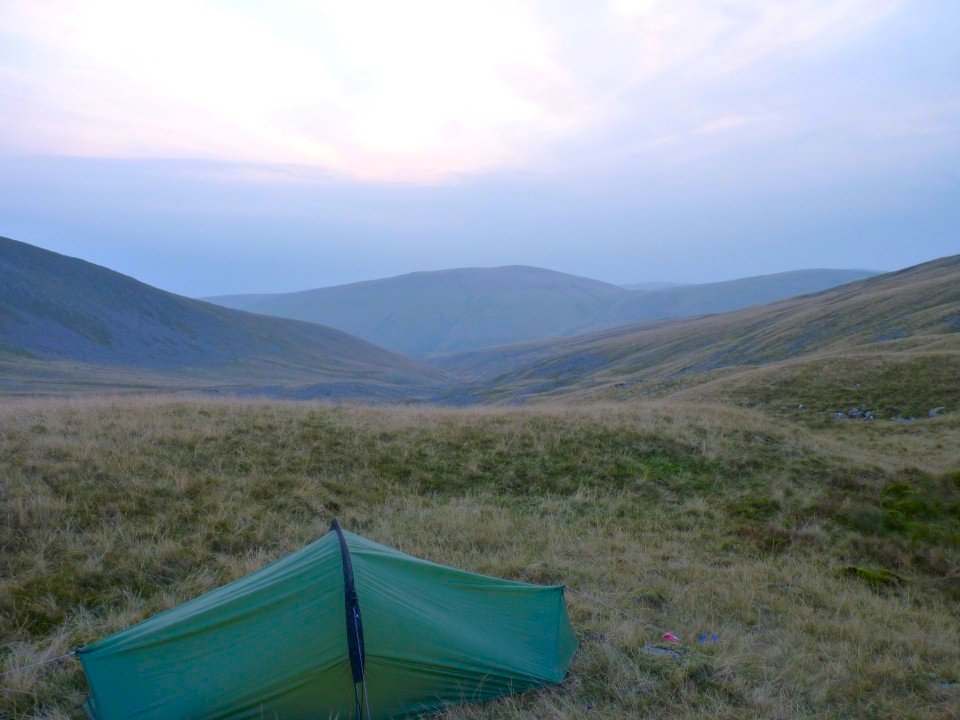 From Caw I dropped down to the top of Bleaberry Gill and pitched my tent looking at tomorrows first fell, Lank Rigg.