WWW.KARLSWALKS.CO.UK
PICTURES AND TRIP REPORTS FROM MY WALKS IN THE ENGLISH LAKE DISTRICT
---
1st June 2014
Cross Fell, Little Dun Fell and Great Dun Fell from Kirkland.
Route. Kirkland - High cap - Cross Fell - Tees Head - Little Dun Fell - Great Dun Fell - Tees Head - Wildboar scar - Wythwaite - Kirkland (about 12 miles 2000ft ascent)
Mark had organised another day out on the walkers forum so Sue and I joined him, Jon and Colin for a walk to the highest hill in England outside the Lake District. We also wanted if possible to visit the Dun fells which along with Cross Fell are a familiar sight from the Lakes and the motorway going to the Lakes.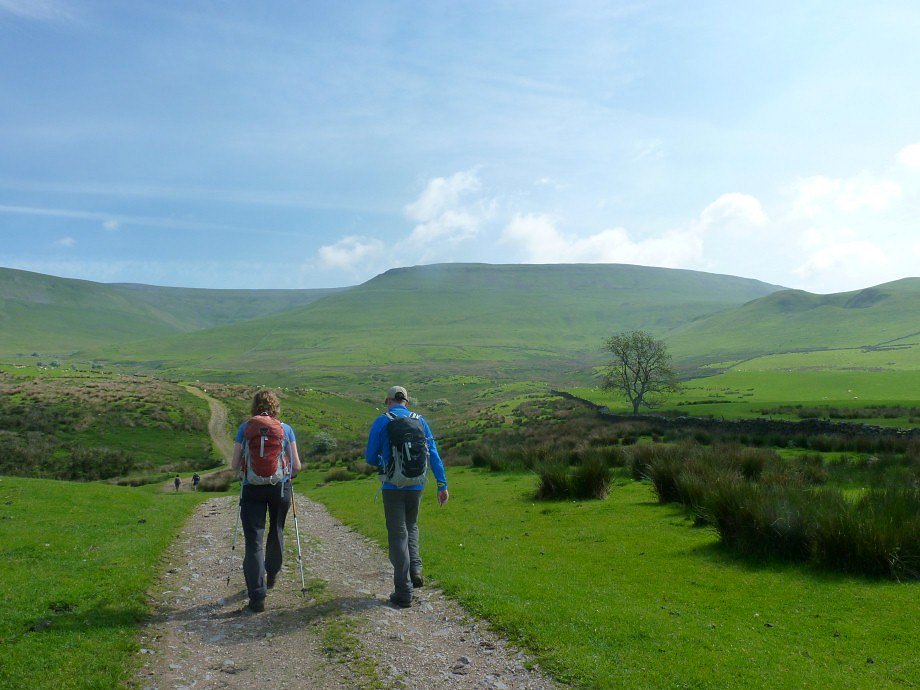 Lovely weather as we set off from the tiny village of Kirkland following a clear track which would take us to the summit plateau of Cross Fell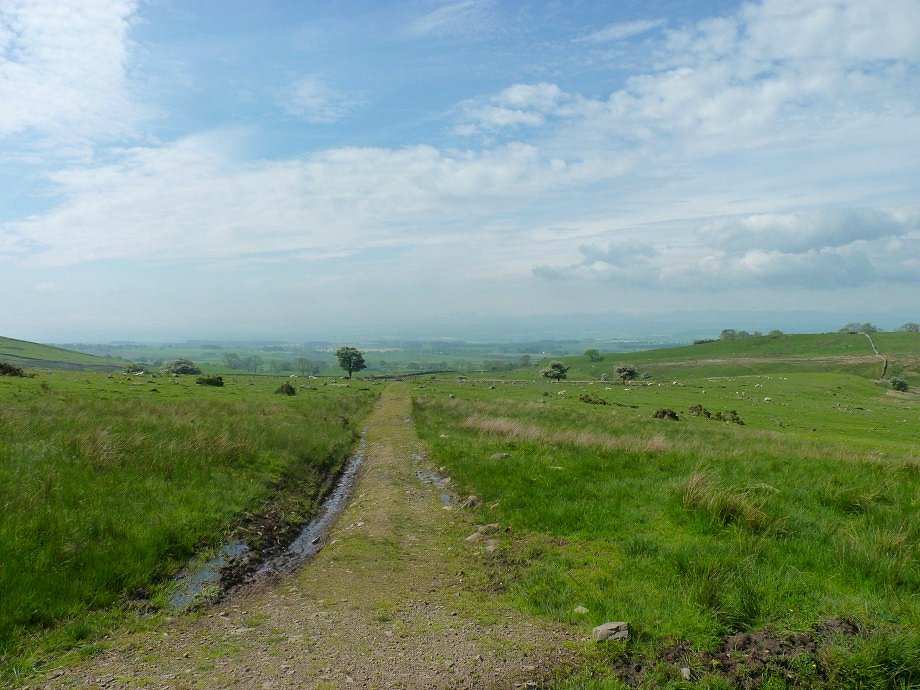 Our only disappointment was that the haze hid the view across to the Lakes.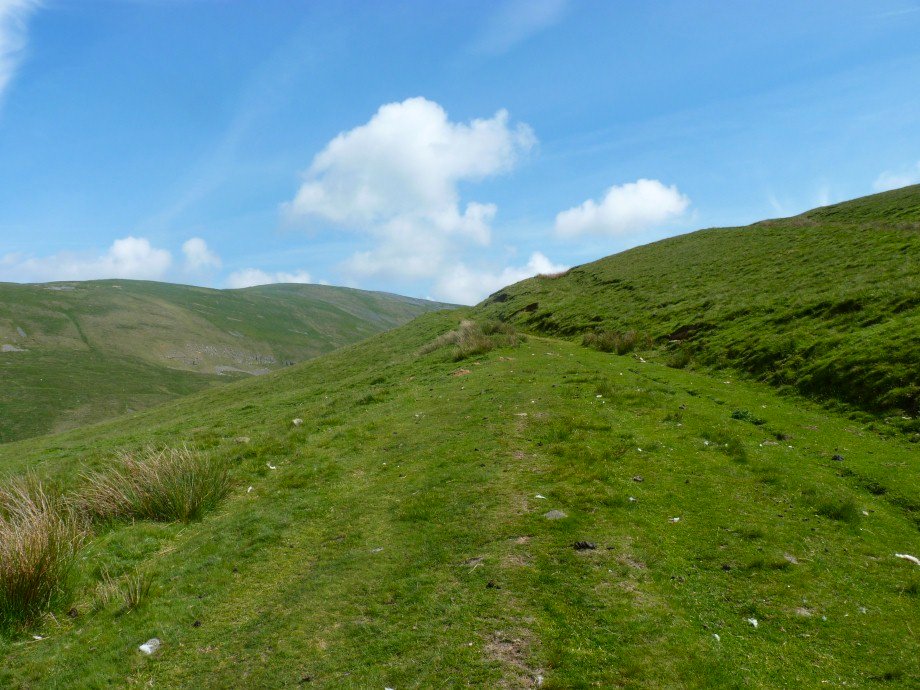 The track was very well graded and we hardly ever felt like we were climbing a near 3000ft mountain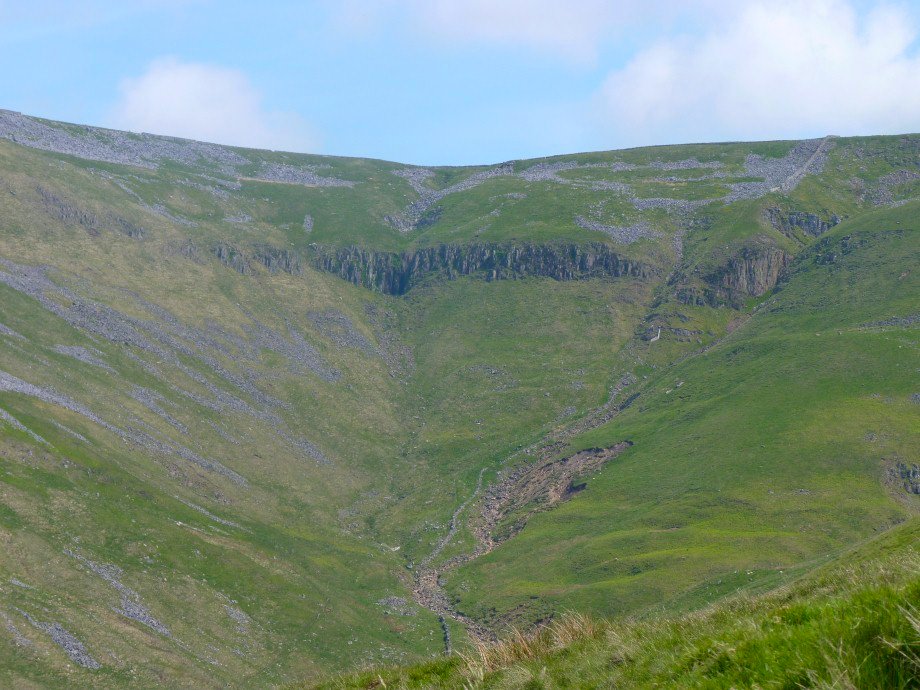 Looking across to Black Doors.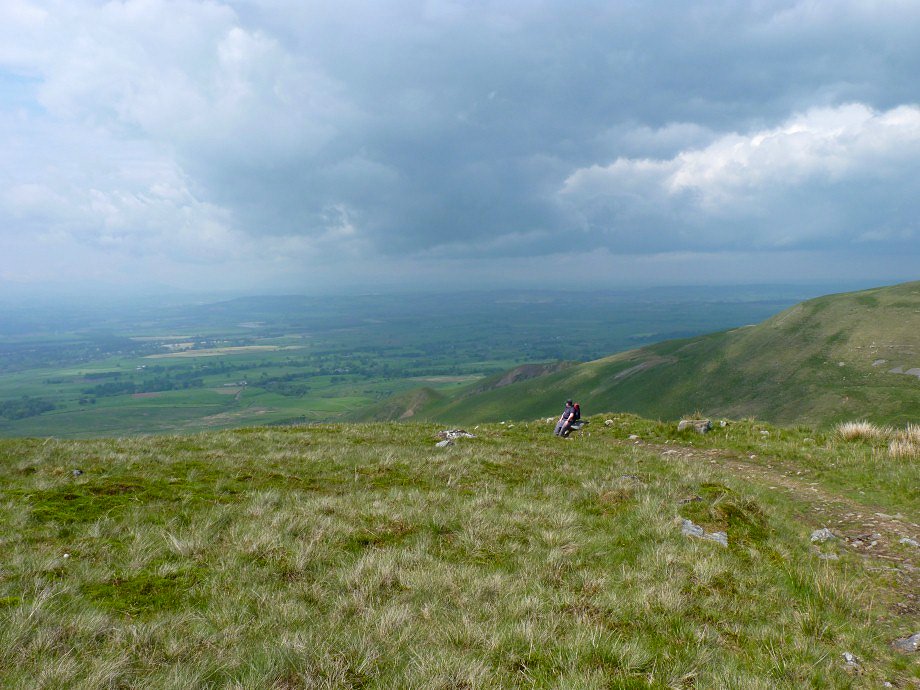 Still only a faint outline of the Lake District hills.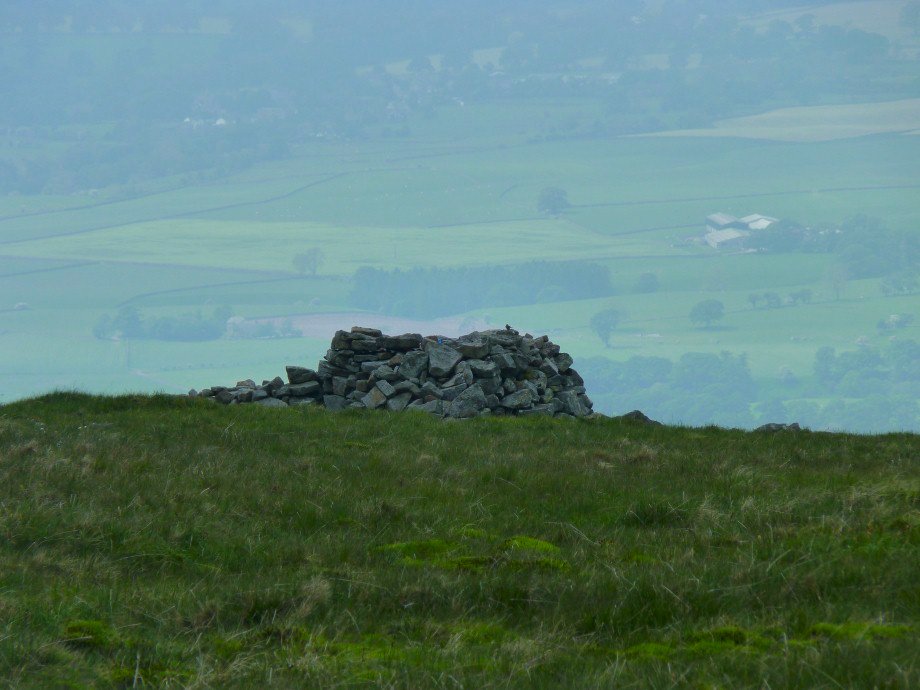 The ruins of an old bothy on the boggy section before the Pennine Way is reached and you turn right and climb the final pull to the summit.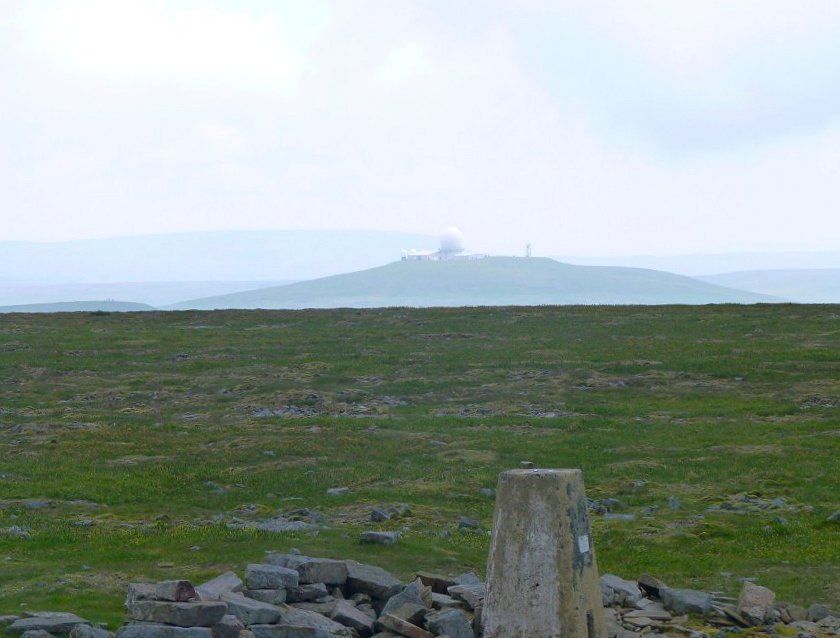 Cross Fell trig with Great Dun Fell and it's air traffic control radar station in the distance.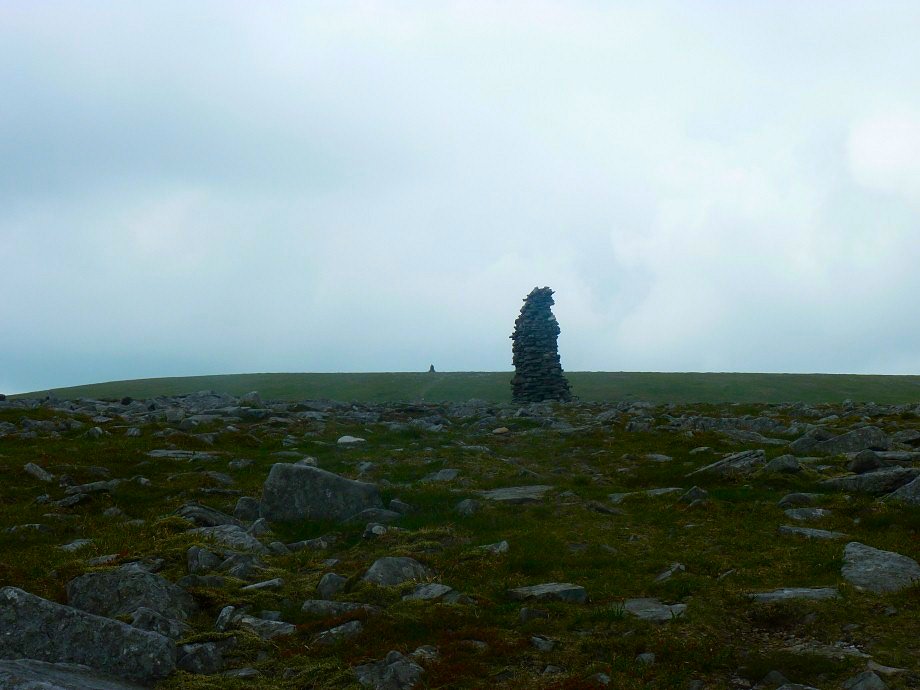 The handy and pretty unmissable Curricks guide the way off the featureless top.
Little Dun Fell and Great Dun Fell.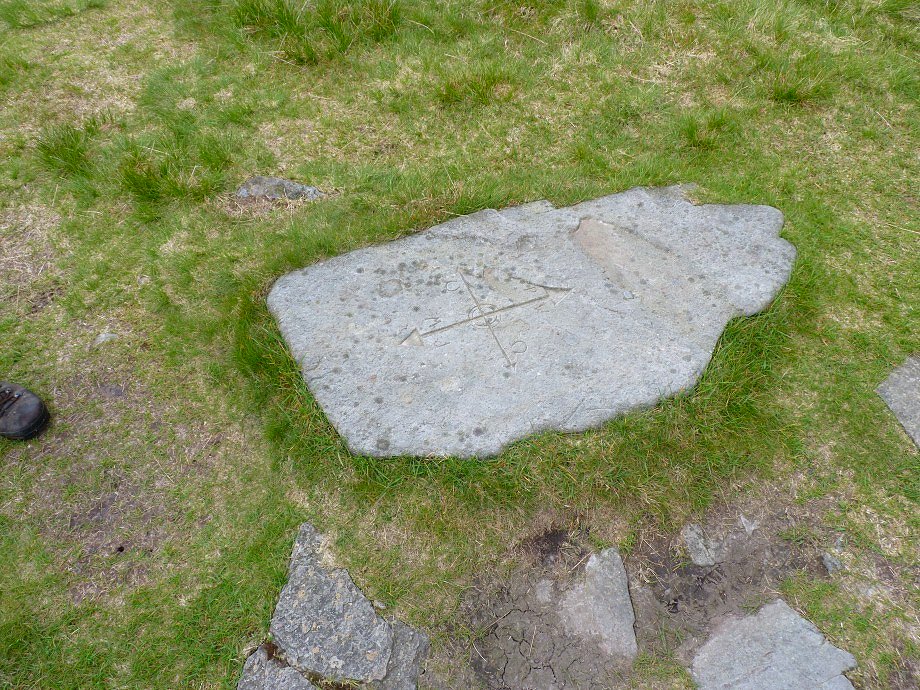 The marker stone set in the path near Tees Head marks the point at which the bridleway crosses the Pennine way. we would return to here when we had visited the Dun Fells.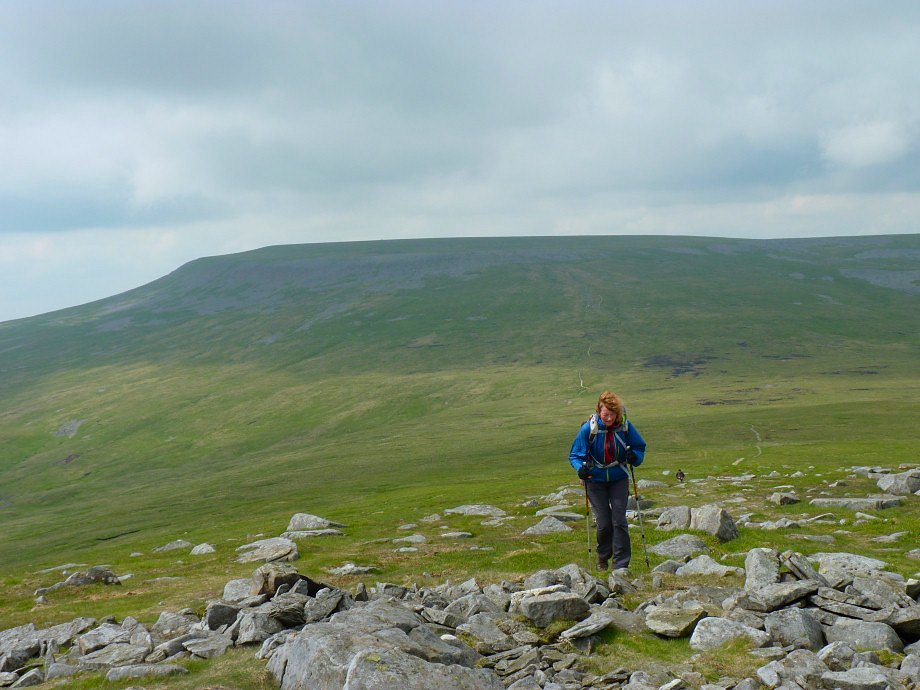 Cross Fell (and Sue) from Little Dun Fell.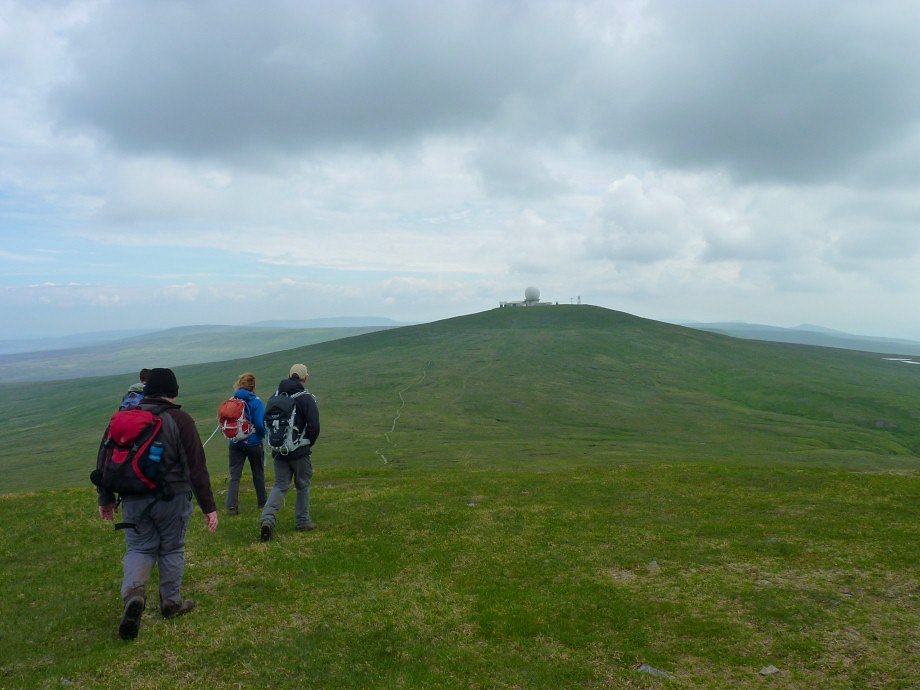 Down then up on a good flagged path to Great dun Fell.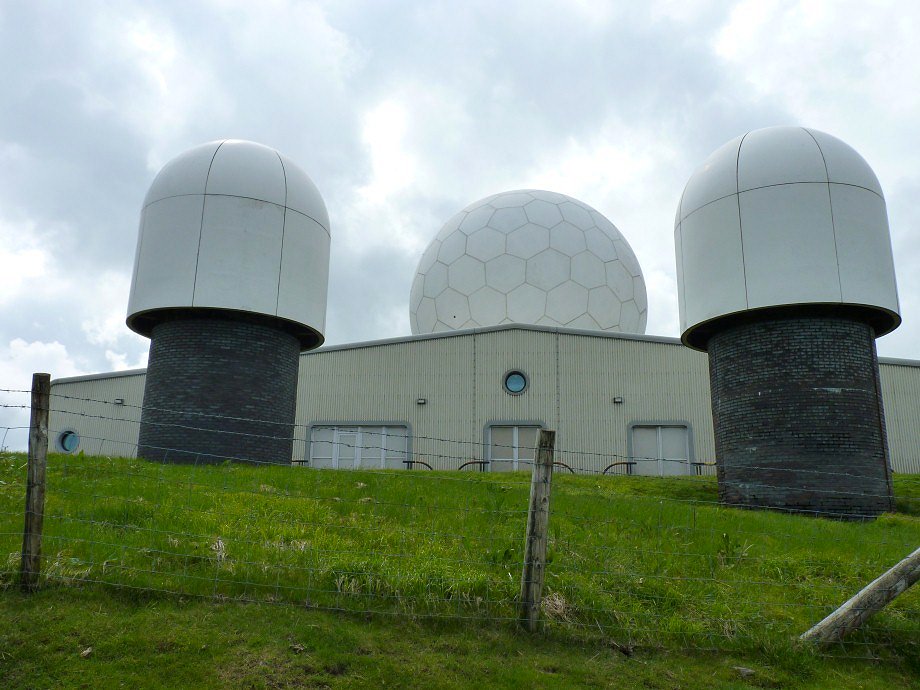 A bit spooky to be honest especially the faint humming noise.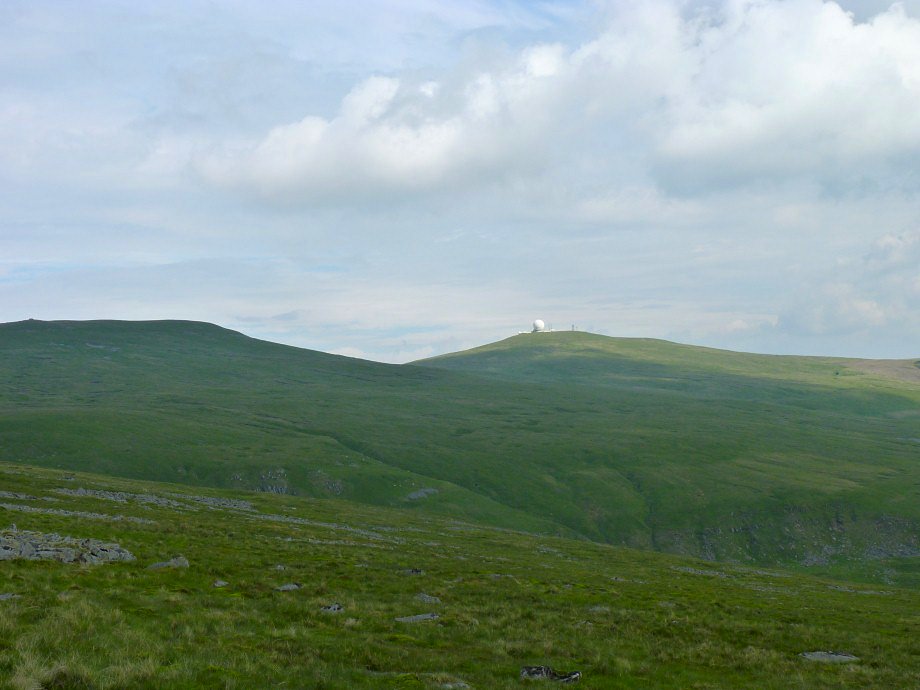 We retraced our steps to Tees Head and turned left to come down a pretty wet path.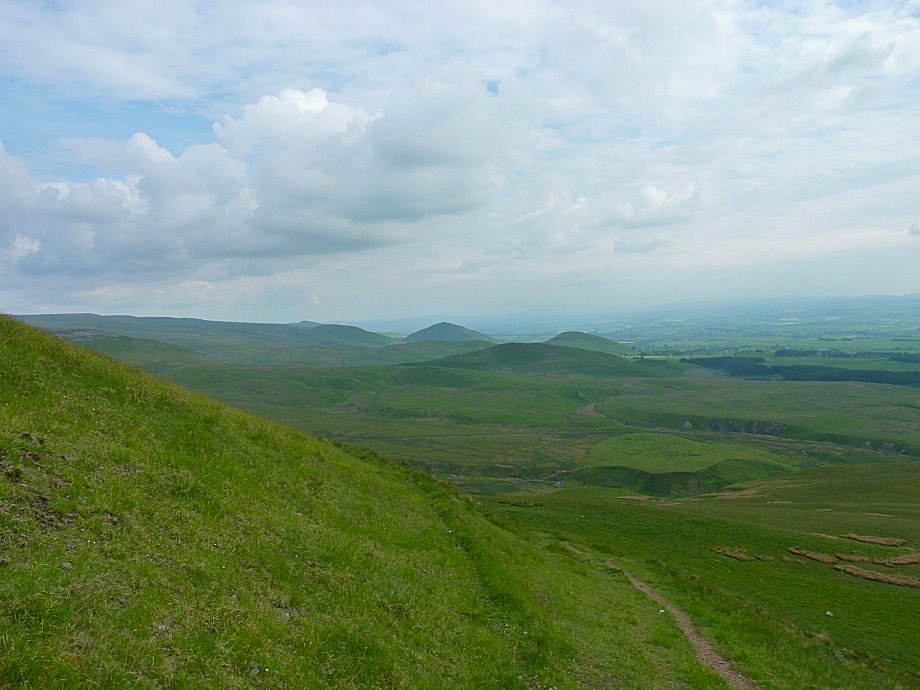 Still no long range views to speak of as we drop down Wildboar Scar.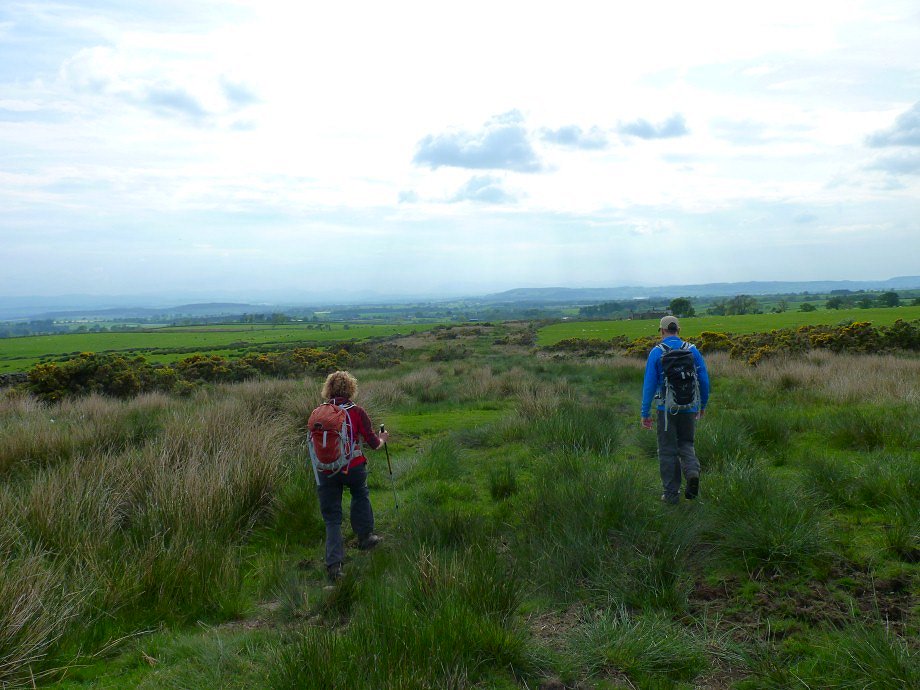 Just a simple plod across fields now back to Kirkland. Thanks once again to Mark for organising the walk and to Jon, Sue and Colin who were great company.