WWW.KARLSWALKS.CO.UK
PICTURES AND TRIP REPORTS FROM MY WALKS IN THE ENGLISH LAKE DISTRICT
---
A low (..ish) round from Elterwater
16th December 2012
Route. Elterwater - Slater Bridge - Cathedral Cave - Hodge Close - Holme Fell - Uskdale Gap - Colwith Force - Elterwater
( About 10 miles 2200ft ascent)
With the weather man forecasting high wind and low cloud we decided to go for a walk that didn't involve any high peaks but would still be a worthwhile day out.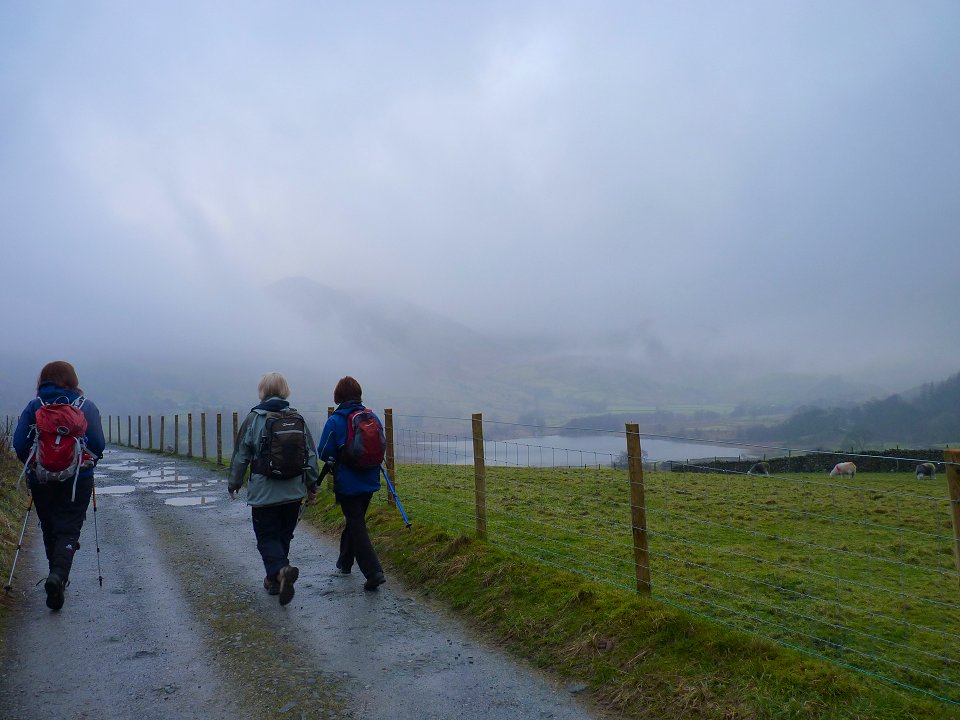 The girls stride out on the path down to Slater bridge. Wetherlam teased us with by briefly appearing out of the cloud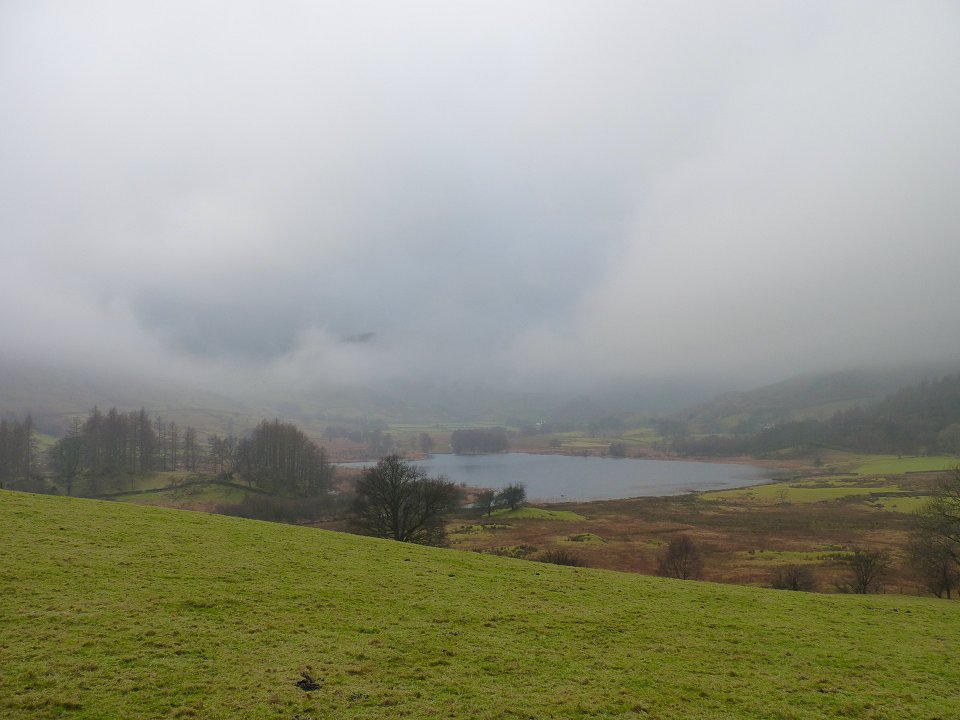 Even on a bad day Little Langdale tarn is nice to see.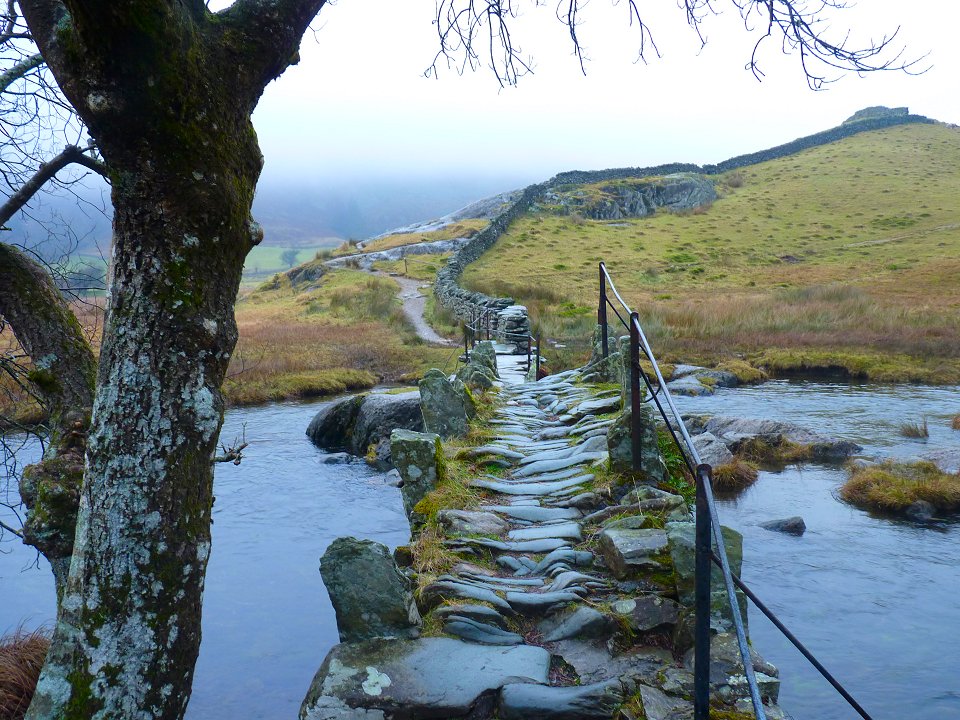 Slater Bridge.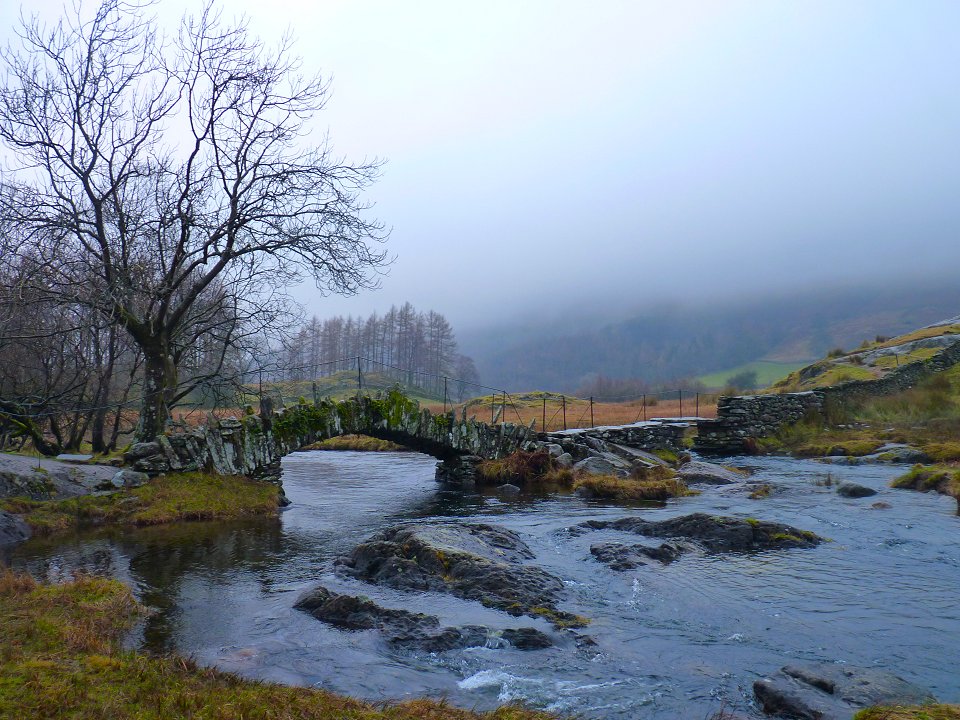 Sue told us that Slater Bridge is built as it is ( with one side arched and the other flat) because the left hand side was in Lancashire and the right in Westmorland. I presume there was a bit of an impasse at the original planning stage, perhaps the Westmorlanders argued that they weren't having any of your fancy Lancastrian arched bridges and wanted a good old Lakeland clapper bridge instead. I don't know if that's true but you never know.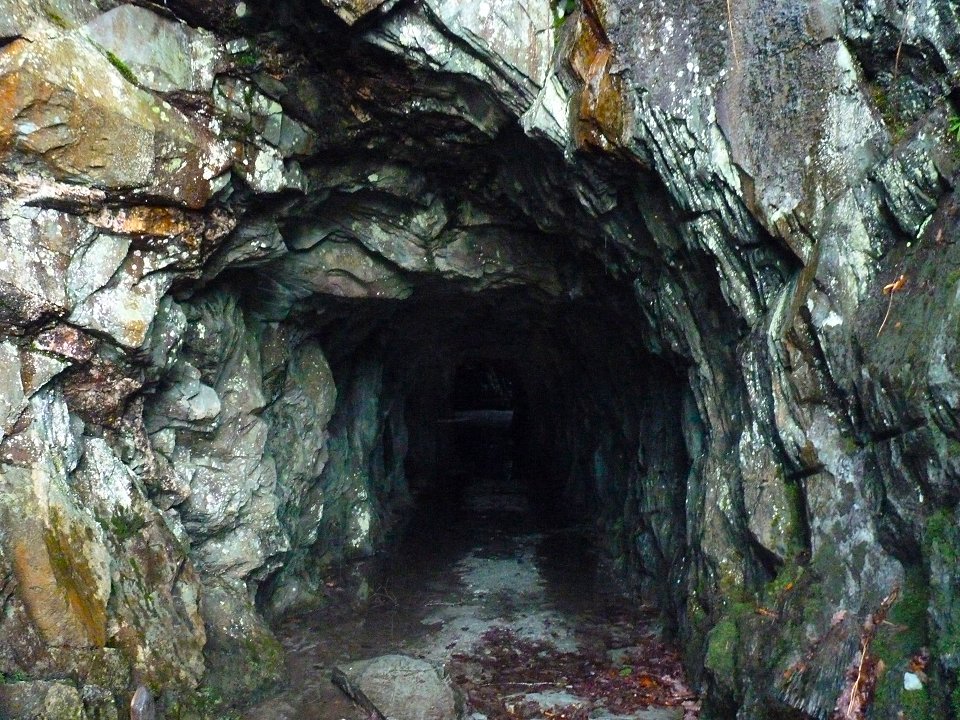 From the bridge it's only a short walk to Cathedral Cave. You enter the cave through a short tunnel.
Looking out through the Window. My camera must have got a bit damp and stopped working properly just after this so I will have to back again to get pictures of the interior of the cave.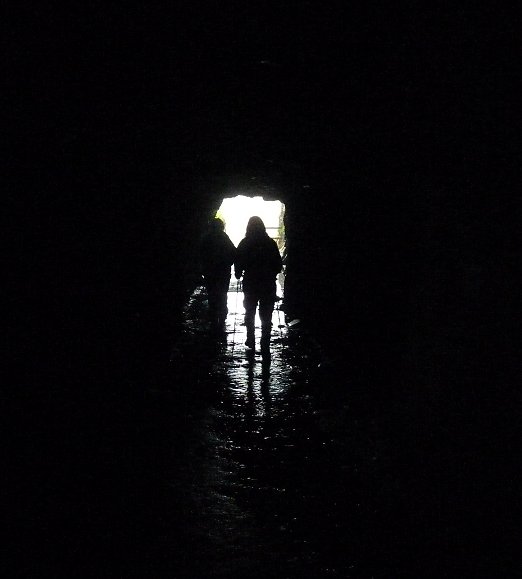 Back out through the tunnel.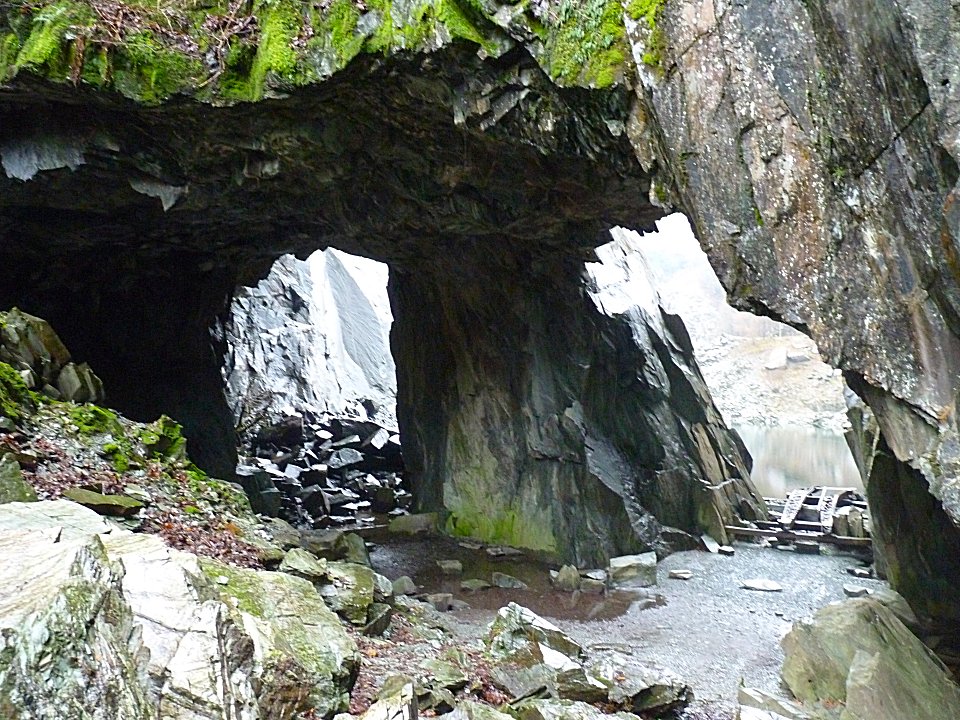 Our next stop was the rather more open cave at Hodge Close quarry.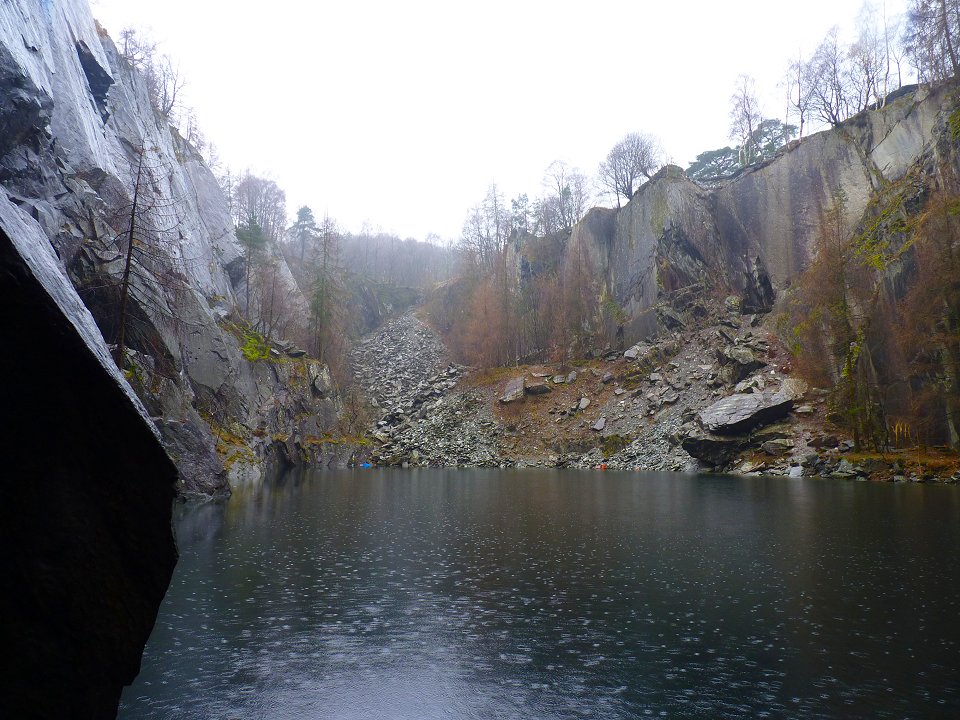 The rain really bouncing down as we have our butties.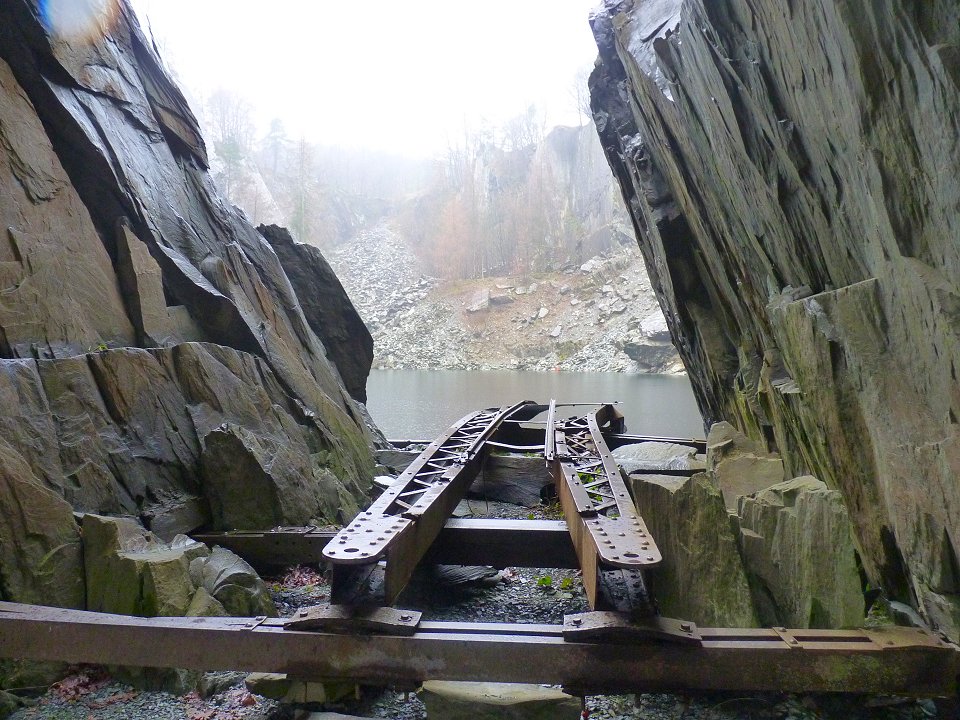 Part of the old quarry railway.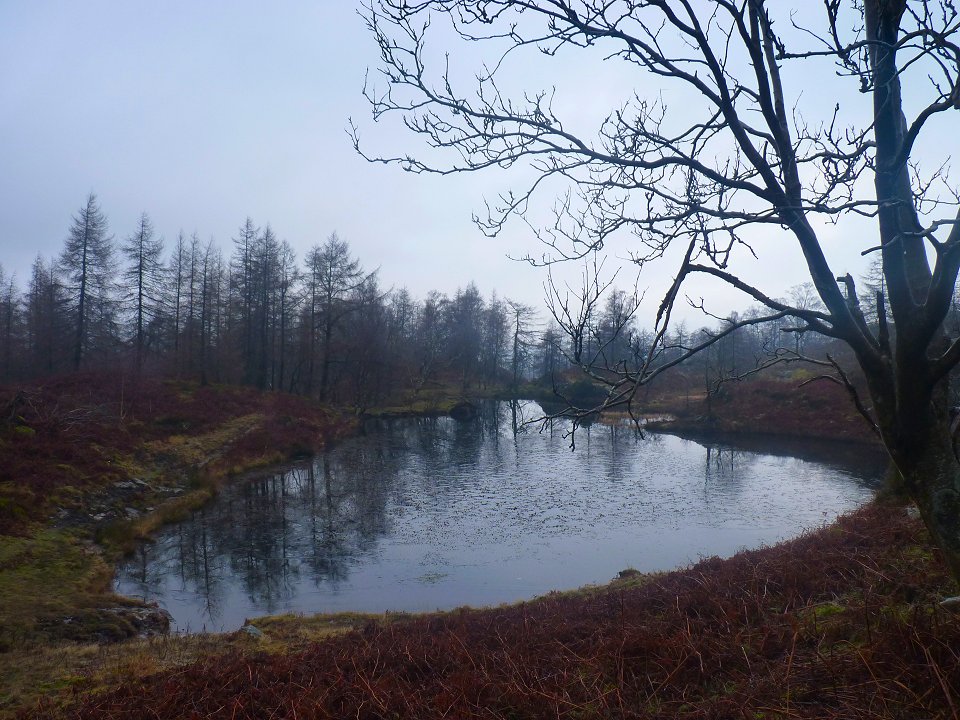 After our lunch stop we started on the climb up to Holme Fell passing the old reservoirs on the way.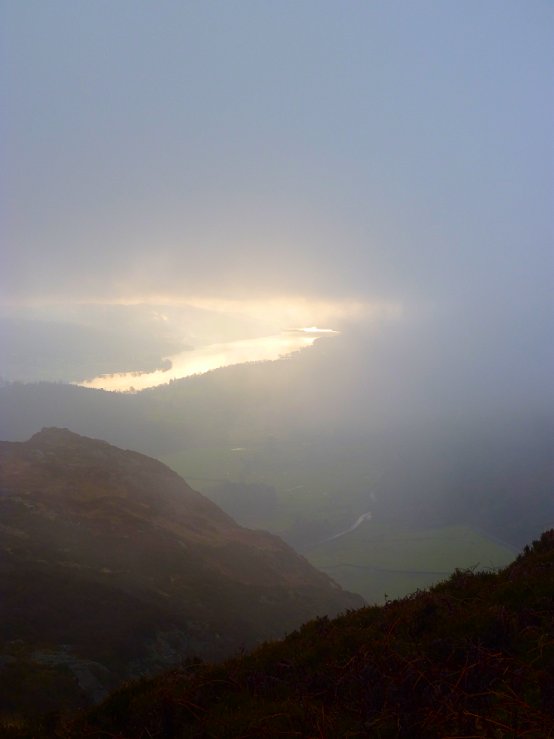 After having no views at all on Holme Fell the cloud shifted and we got a wonderful view of Coniston Water shining in the low sun.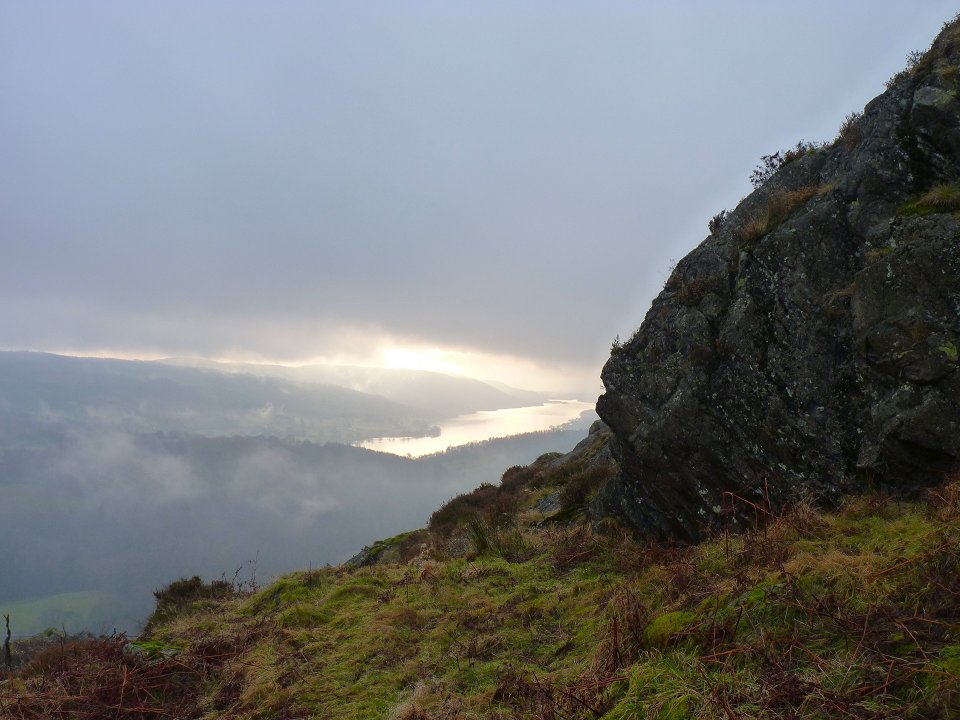 Coniston again.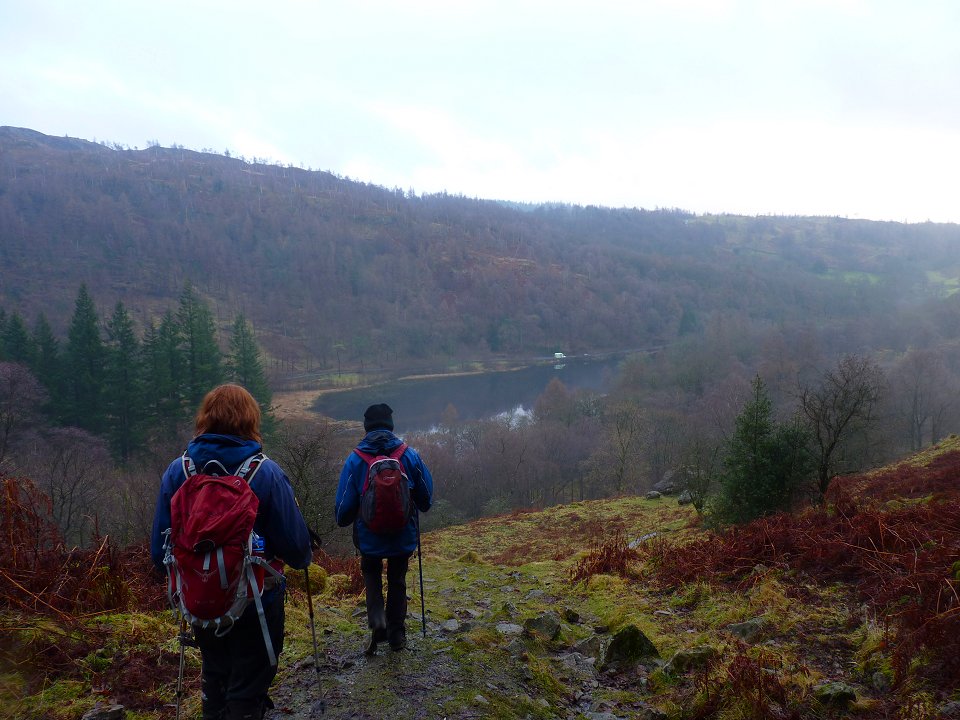 After a bit of faffing about finding the path down through Uskdale Gap ( I told the girls we were exploring the fells) we headed down. Yew Tree Tarn in the distance.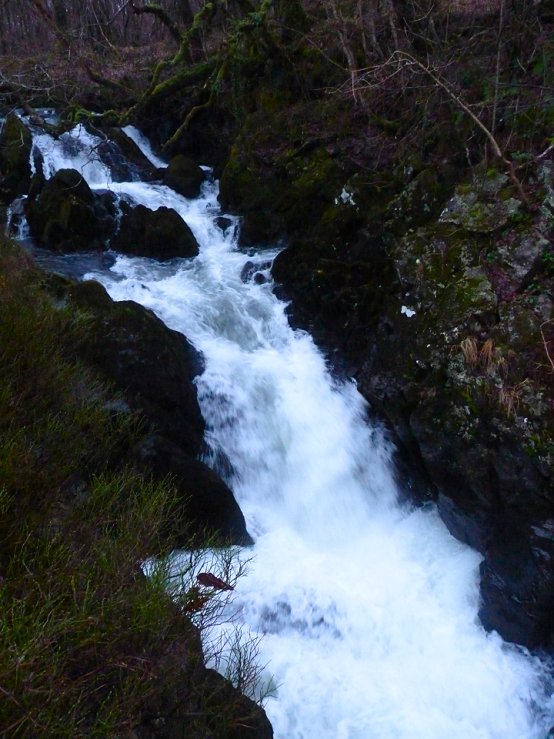 Our next stop was at Colwith Force, which unsurprisingly was in spate.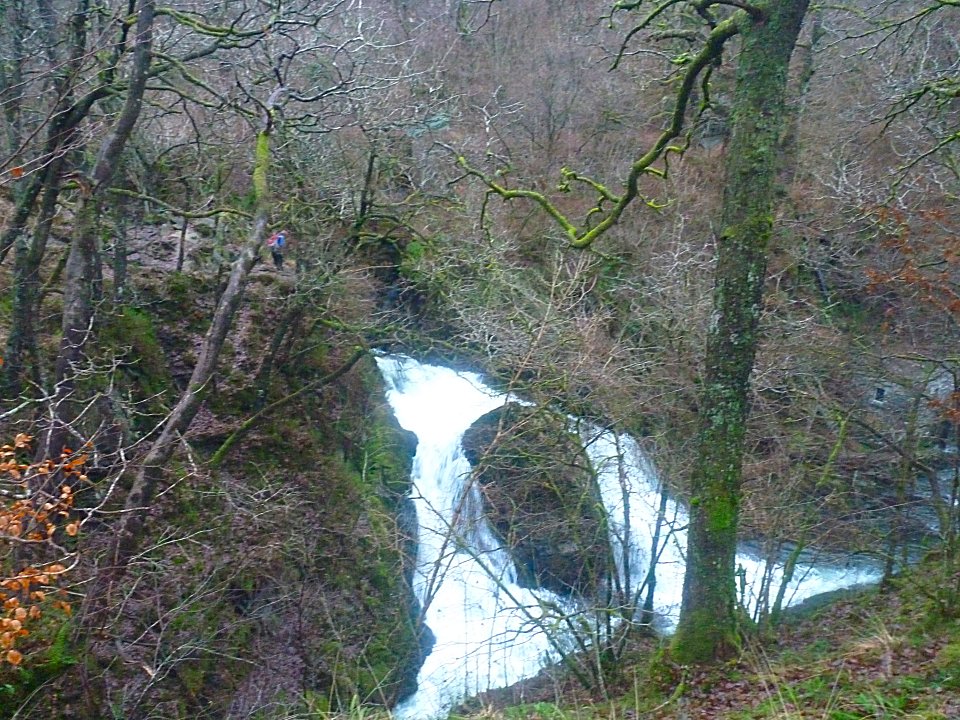 We had intended visiting Skelwith Force as well but the light was fading so we returned to Elterwater on the road.
Last walk - A round above Borrowdale Next walk - Place Fell