WWW.KARLSWALKS.CO.UK
PICTURES AND TRIP REPORTS FROM MY WALKS IN THE ENGLISH LAKE DISTRICT
---
Birkett bagging around Dunnerdale
24th November 2012
Route. Broughton Mills - Great Stickle - Tarn Hill - Stickle Pike - Kiln Bank Cross - Ravens Crag - Fox Haw - Brock Barrow - Caw - Pikes - Natty Bridge - Stephenson Ground - Broughton Mills.
11 Miles 2900ft ascent
Sue is well on with her quest for the 541 Birkett fells and on Saturday I joined her to tick of another eight. We had a walk around the "little" fells above Broughton and we found that even on a dull day they make for a lovely walk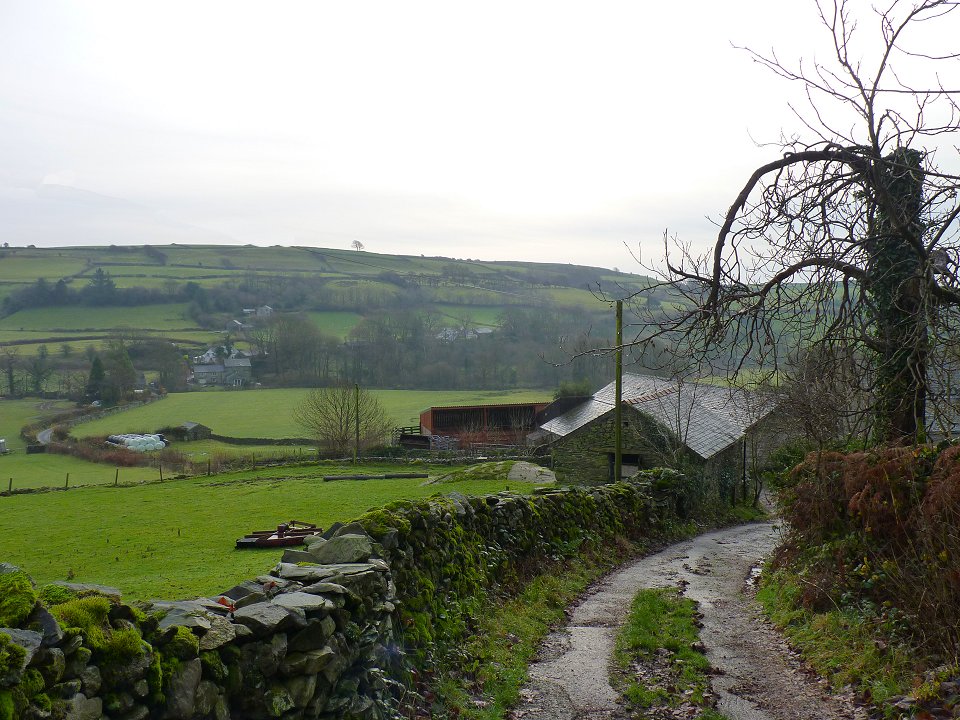 Looking back down the lane as we climb up Green Bank.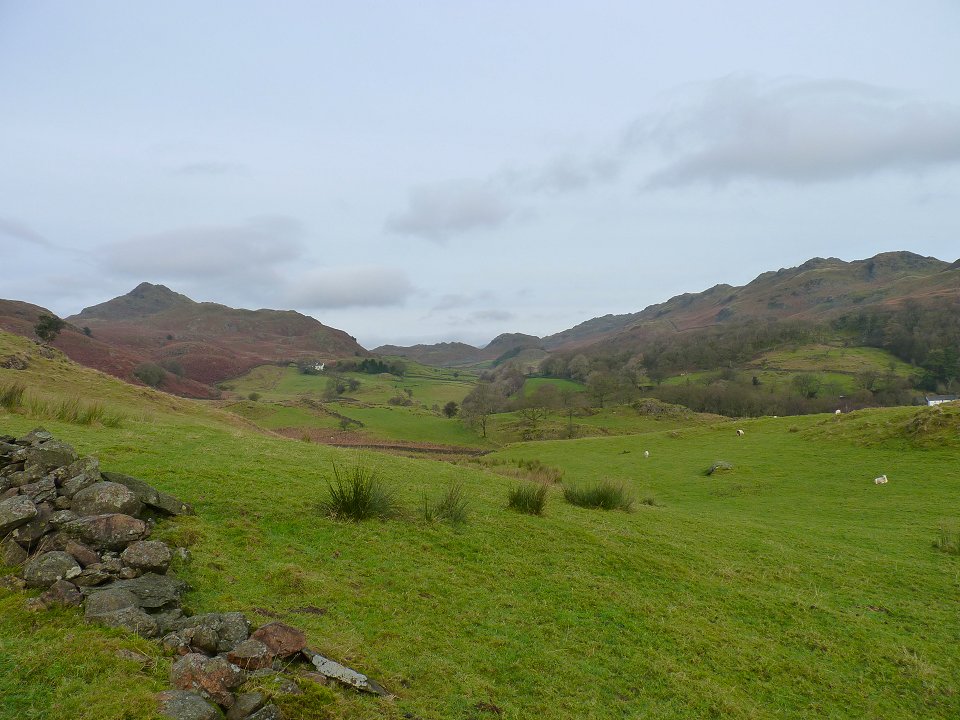 The mountain shape of Stickle Pike (on the left) is a prominent landmark from most of this round.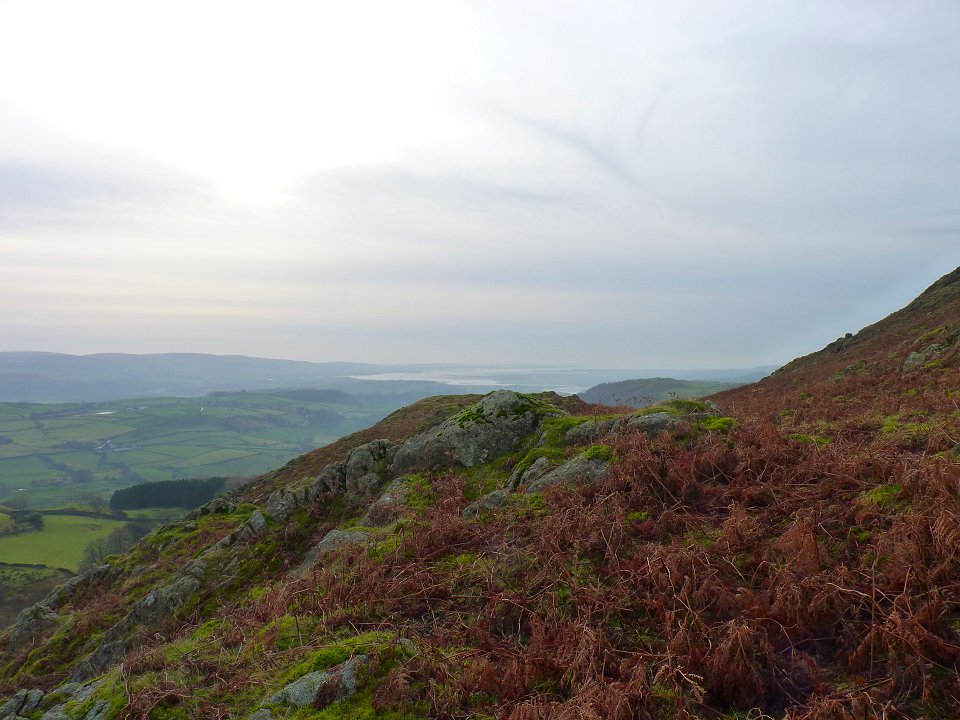 The Duddon estuary appears as we climb Great Stickle.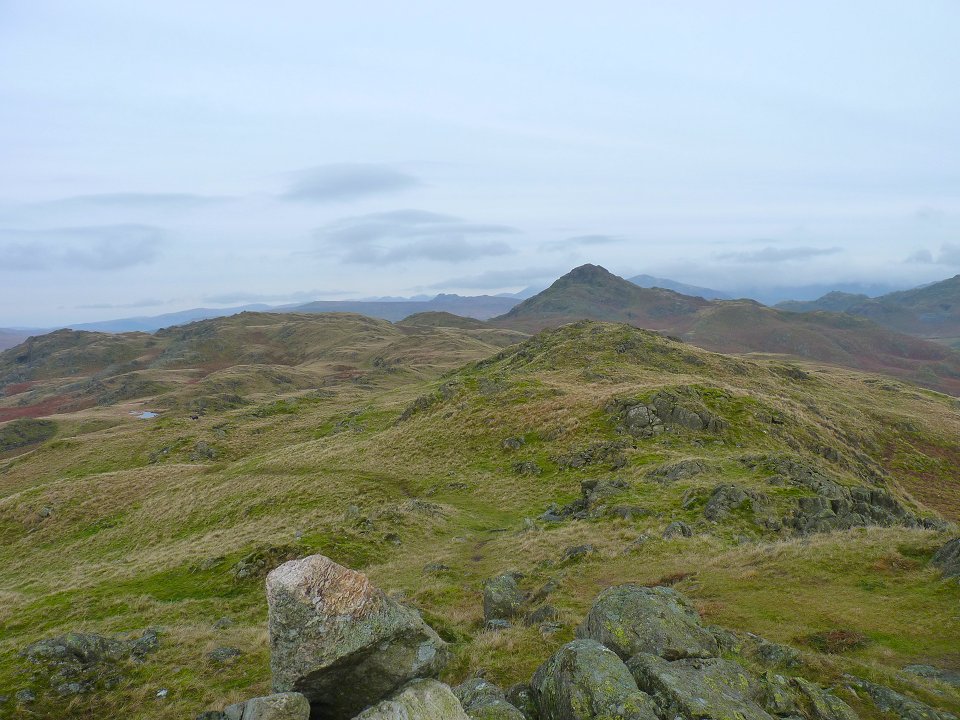 The cold air meant that the long range views were excellent. This is looking to Tarn Hill from the top of Great Stickle.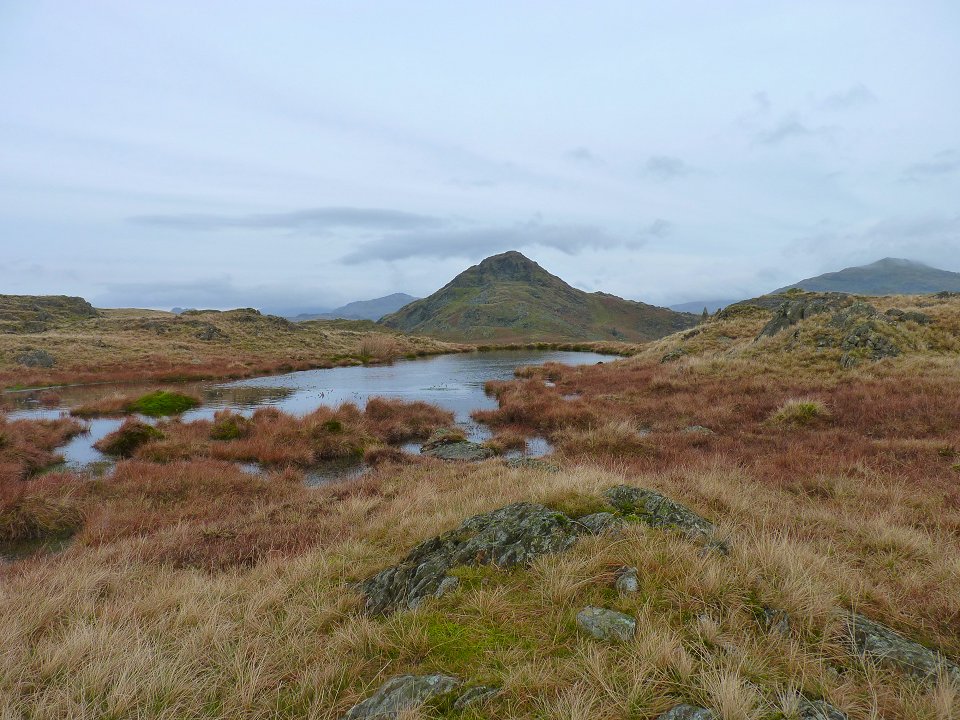 One of the many tarns on Tarn Hill.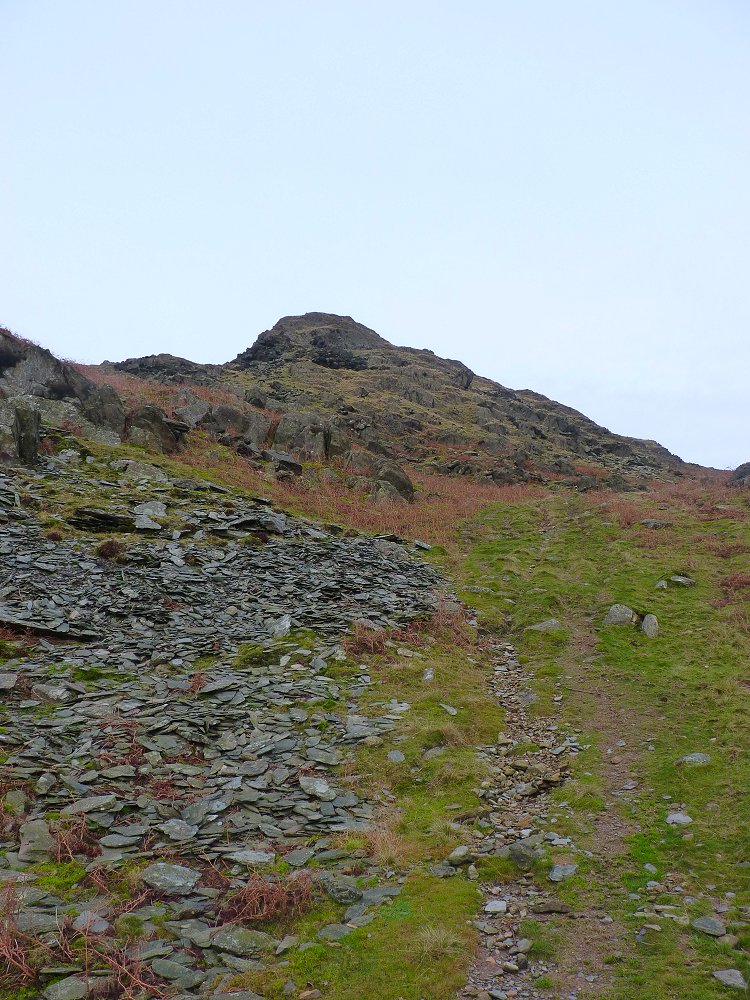 Usually I climb Stickle Pike up the exciting rocky ridge but today the rock was wet and very slippery so we stayed on the safer green path.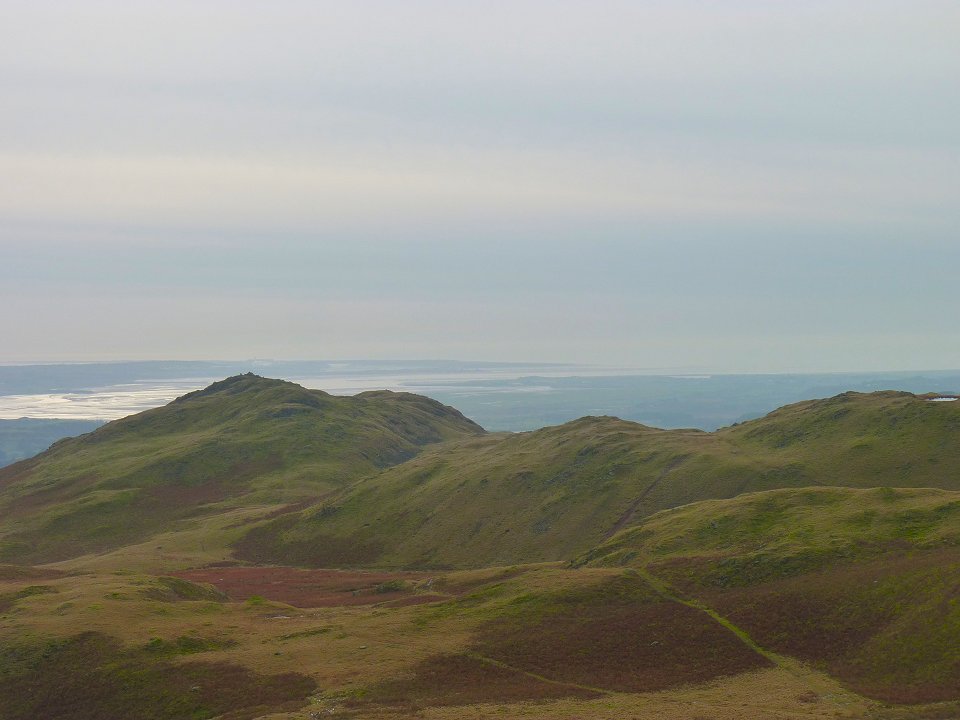 Looking back to Great Stickle and Tarn Hill.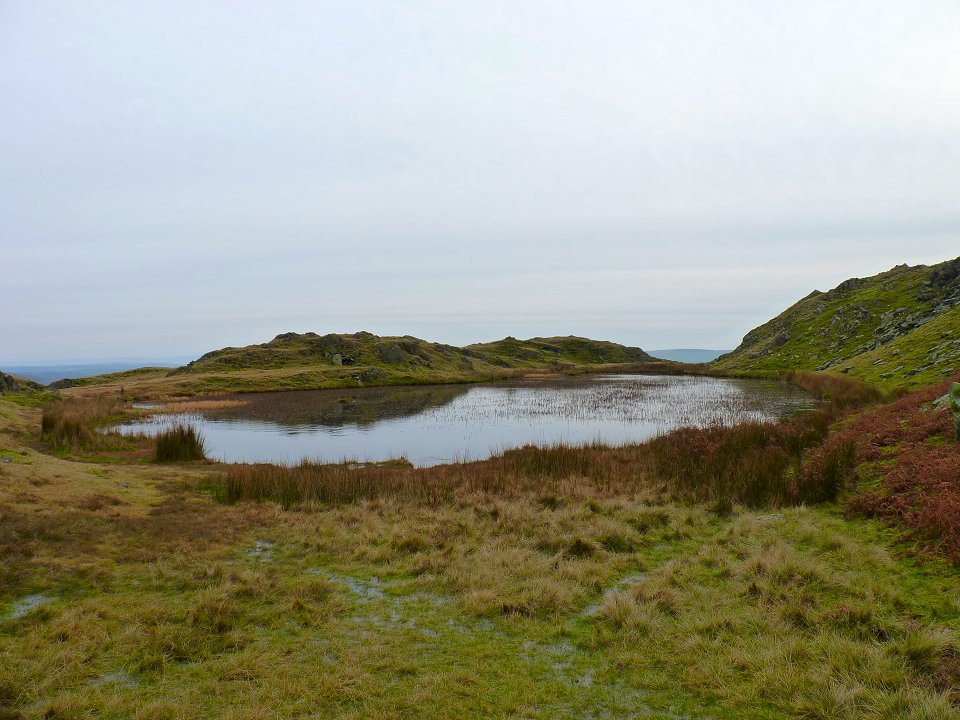 Stickle Tarn Not seen quite at its best on a dull day but still a lovely place to visit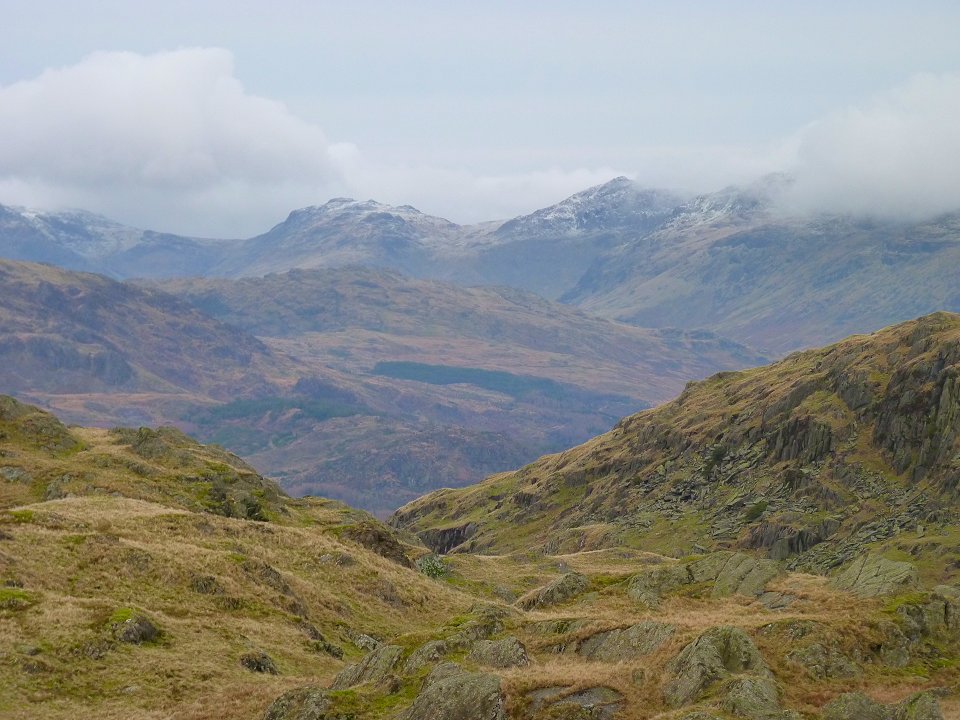 The high fells had a just a dusting of snow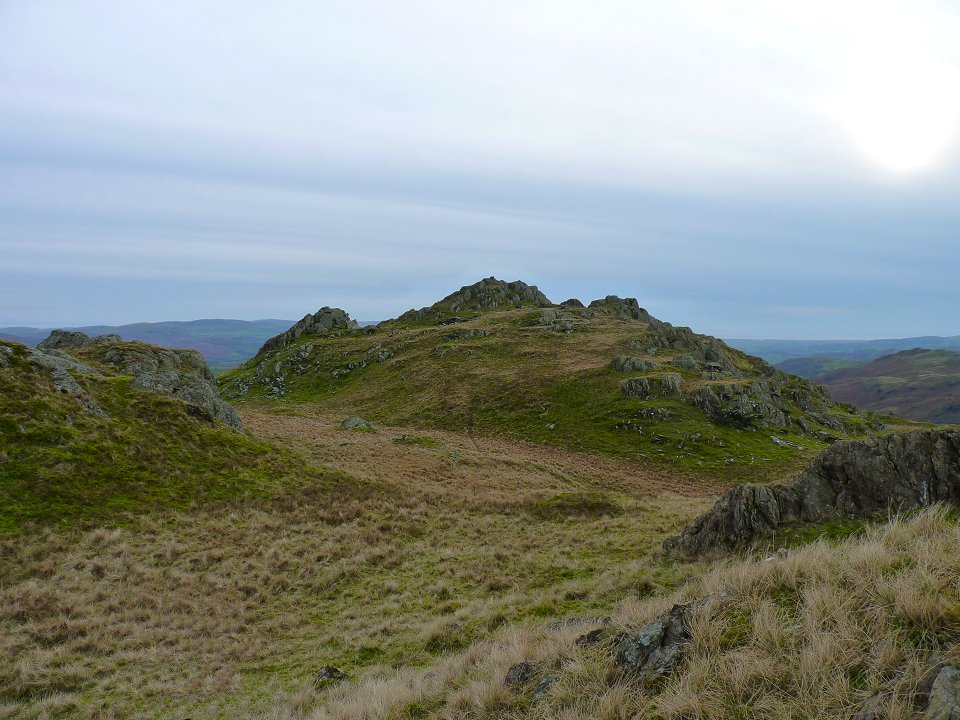 We dropped down from Stickle Pike, crossed the road and started the climb up to the ridge which held our next two Birketts. Ravens Crag and Fox Haw This is looking back to Ravens Crag.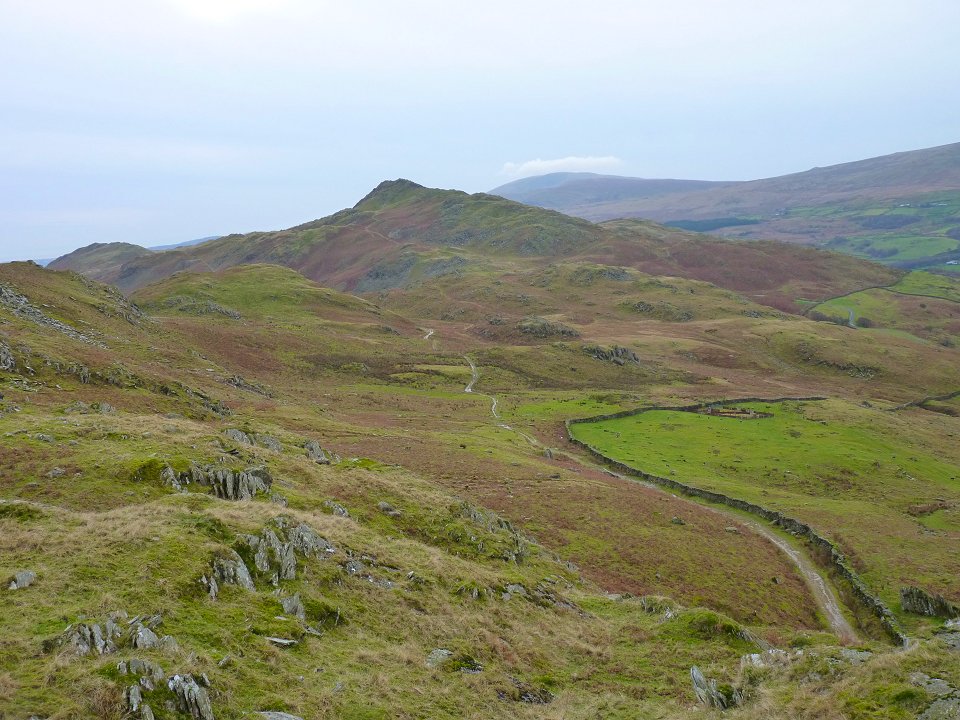 Park Head road snakes its way back to Kiln Bank Cross..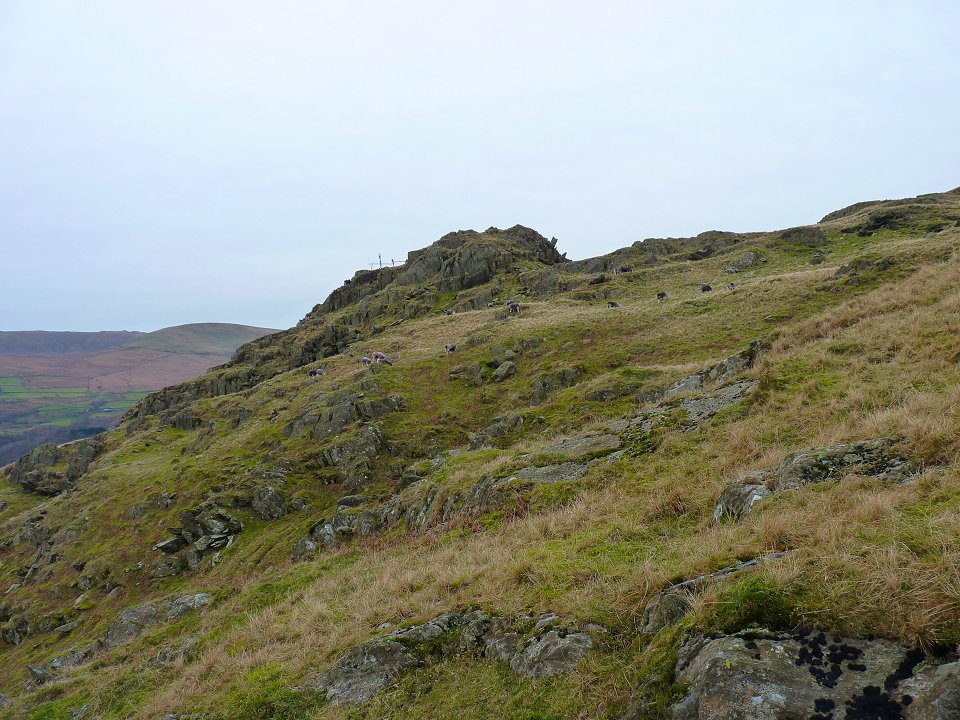 After climbing over the wall we make our way up to Brock Barrow. Those poles are the TV aerials for Seathwaite.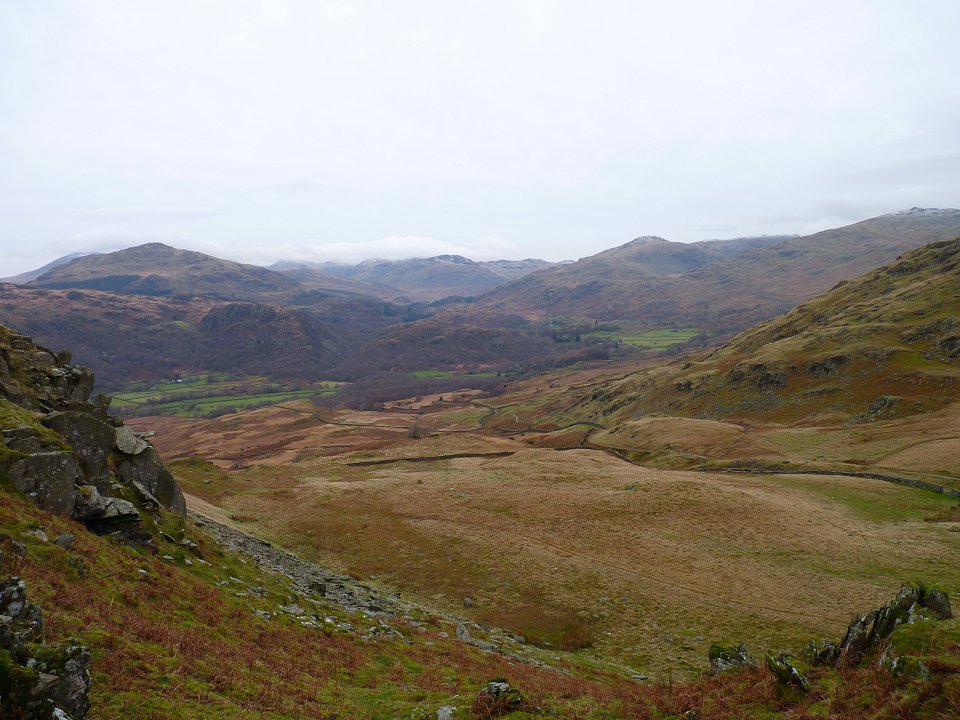 On the steep drop from Buck Barrow heading for the steepest climb up to the highest fell for the day. Caw
Looking across to the Ravens Crag Fox Haw ridge.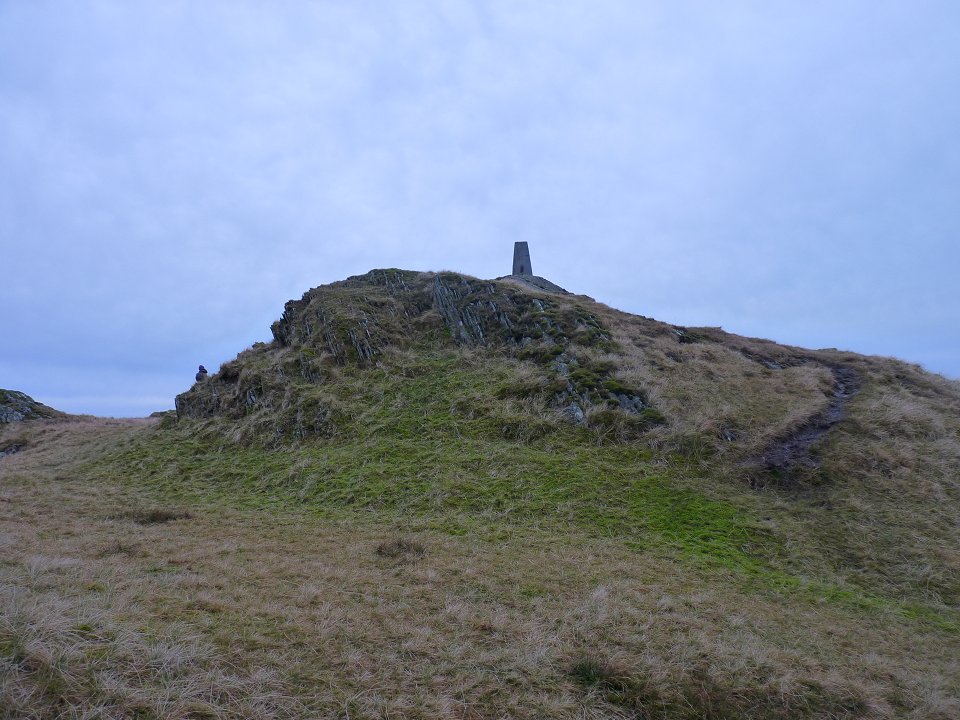 Caw top. I couldn't get a picture right from the top as the wind was so strong that I had to hold onto the trig point with both hands.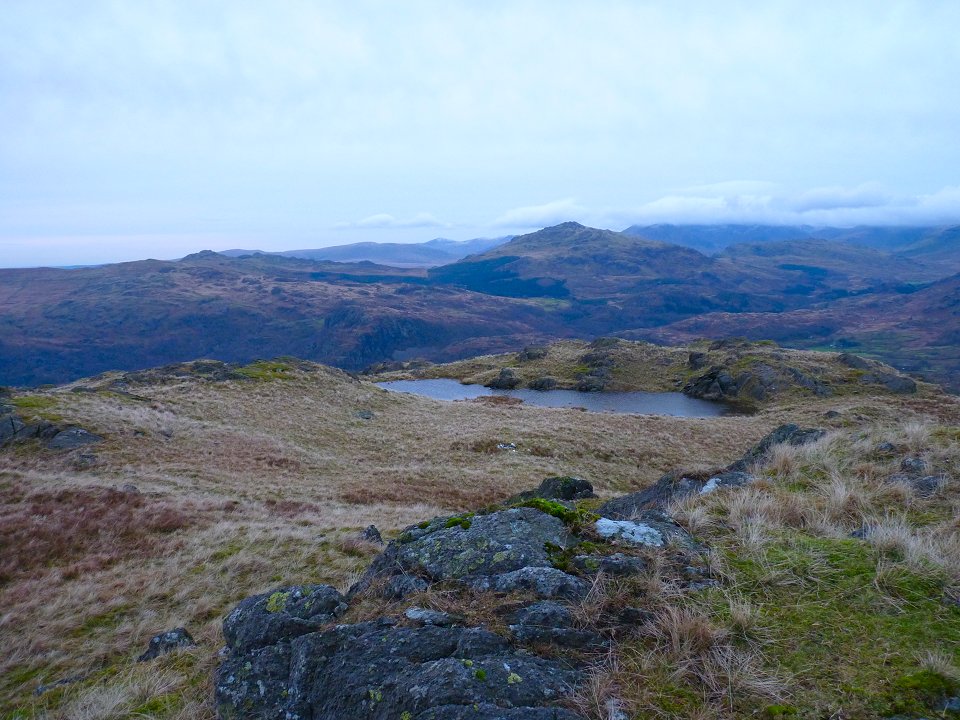 Lovely little tarn on our last fell, Pikes.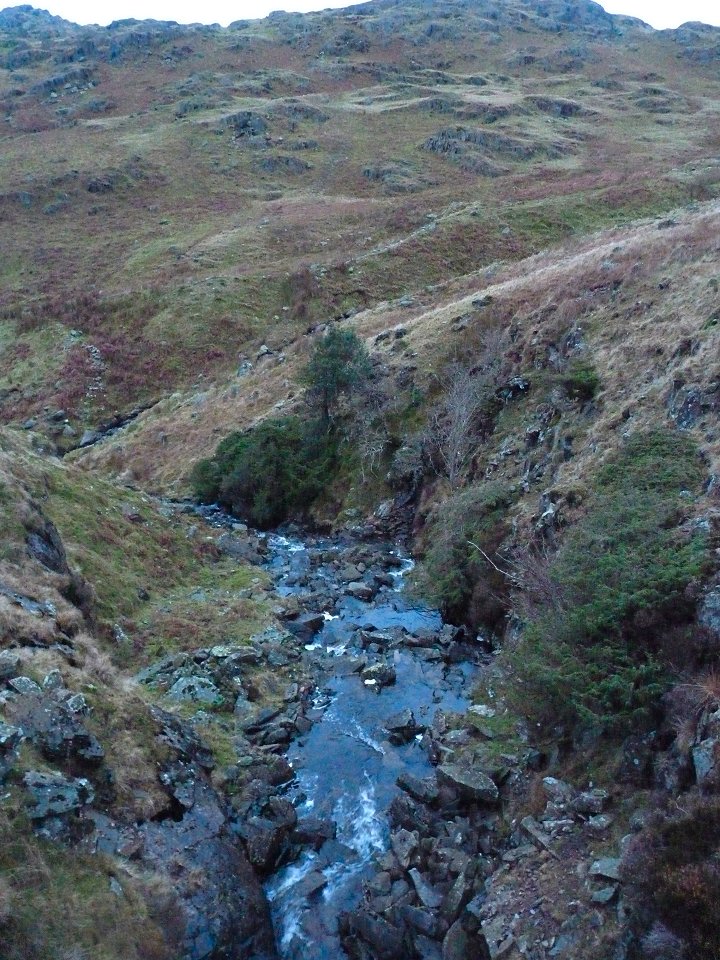 The River Lickle from natty Bridge. We had intended using the path on the West side of the river but we were losing the light and although we had head torches we didn't want to be caught on the rougher path in the dark so we came of the fell by the forest road which was safer but quite a bit longer.
Last walk - Lingmoor Fell Next walk - Coniston