WWW.KARLSWALKS.CO.UK
PICTURES AND TRIP REPORTS FROM MY WALKS IN THE ENGLISH LAKE DISTRICT
---
Ulverston to Coniston 29-30th December 2011
Thursday 29th - Ulverston railway station - Cumbria Way - Beacon Tarn (about 9 miles 1700ft ascent)
Friday 30th - Beacon Tarn - Cumbria Way - Coniston - bus to Ulverston ( about 6 miles 400ft ascent)
The weather lately has not really been ideal for camping out but I decided that a low level walk would be ok and although the weather man said East would be best (or at least less worse) I wanted to visit Beacon Tarn again so for the third time this year I set off from Ulverston along the Cumbria Way. Not too many pictures this time as the rain was pretty constant on both days with Thursdays dose being helped along by ferocious winds whilst Friday was just miserable!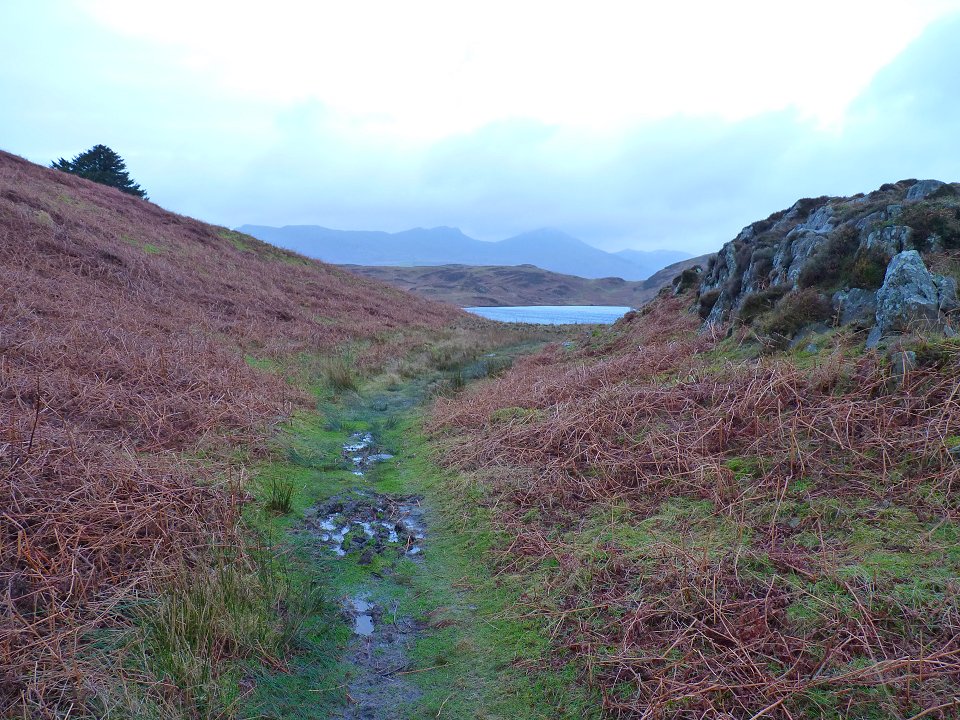 Approaching Beacon Tarn. Anyone daft enough to walk the Cumbria Way in this mild wet weather we are having better prepare to get muddy. The fields are sodden and the paths are just mudbaths in places.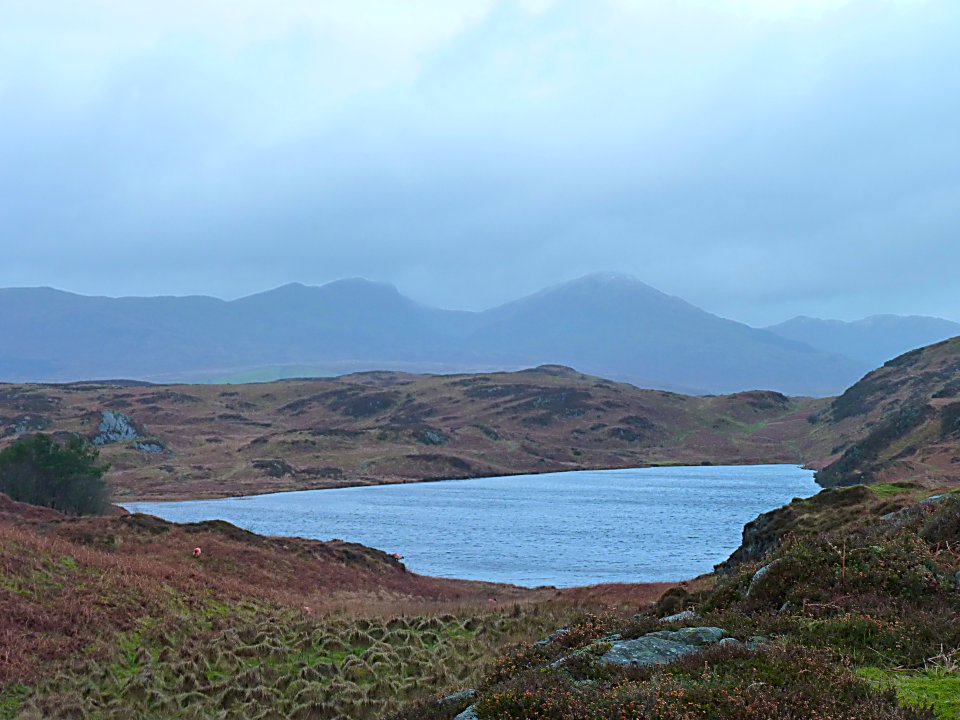 The lovely Beacon Tarn. The rain had actually relented for a few minutes and the wind looks to have cleared the cloud off the higher fells. As soon as I started putting the tent up the rain returned dived in and stayed put for the next 16 hours.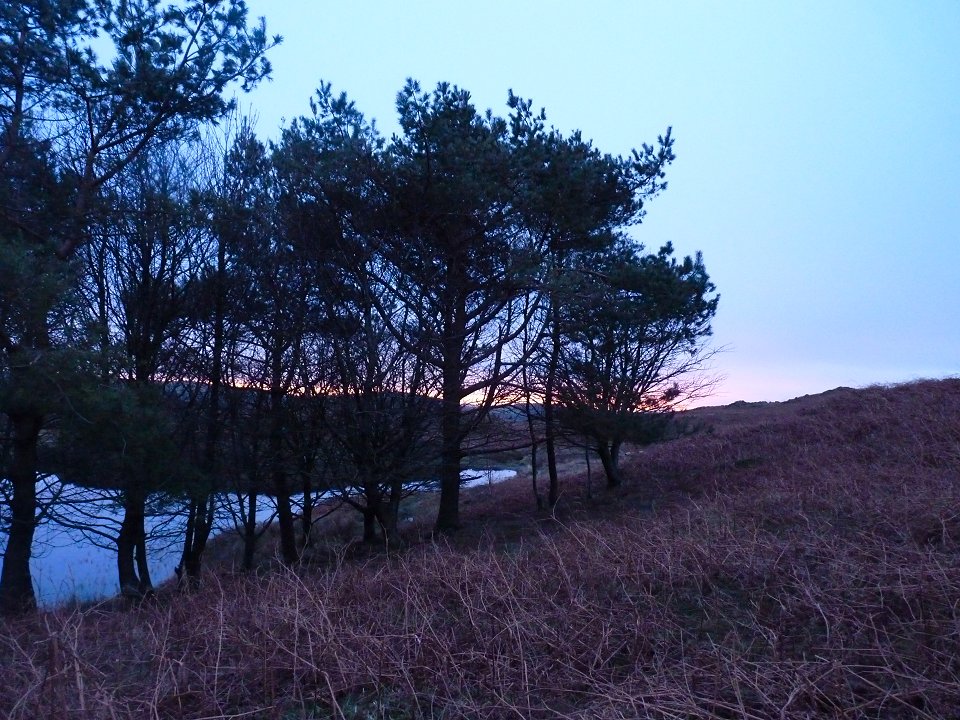 After a fairly noisy night the morning was very calm and I popped my head out just in time to catch the sun rising.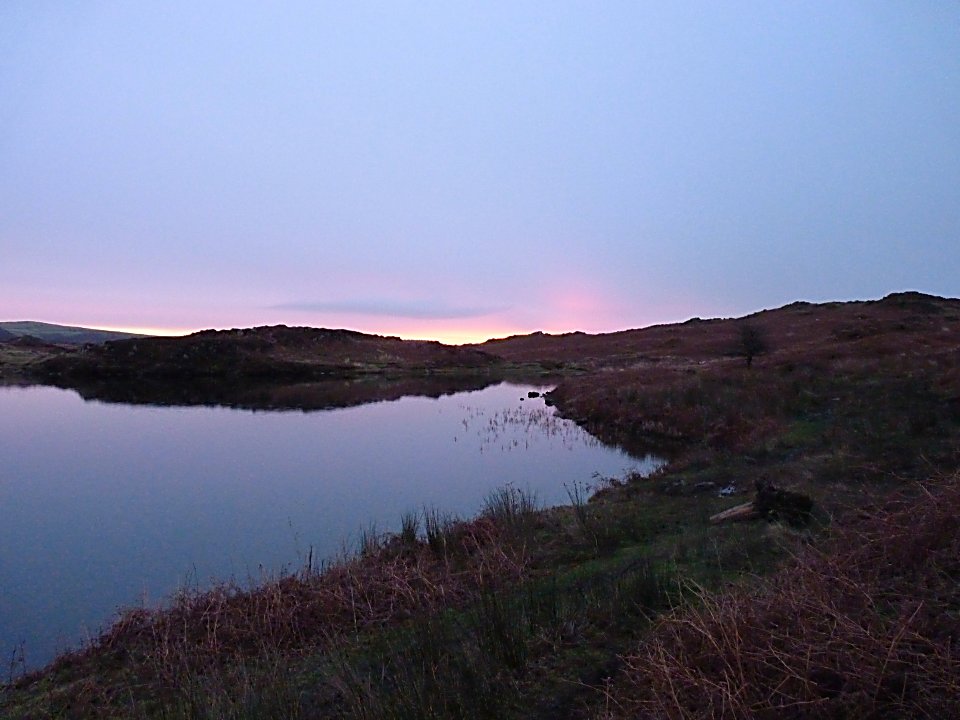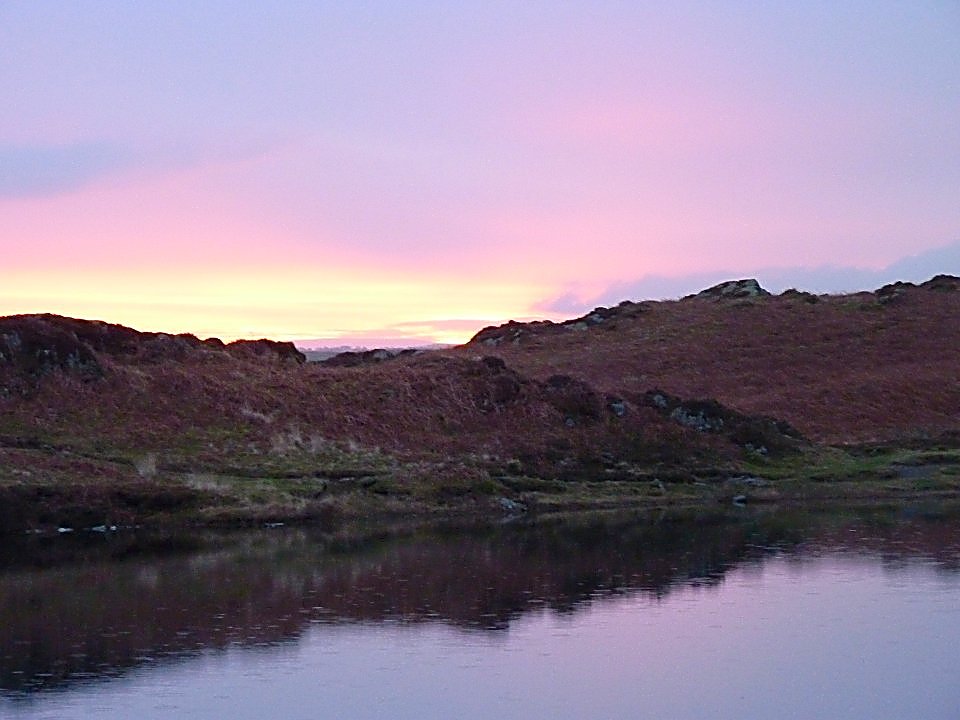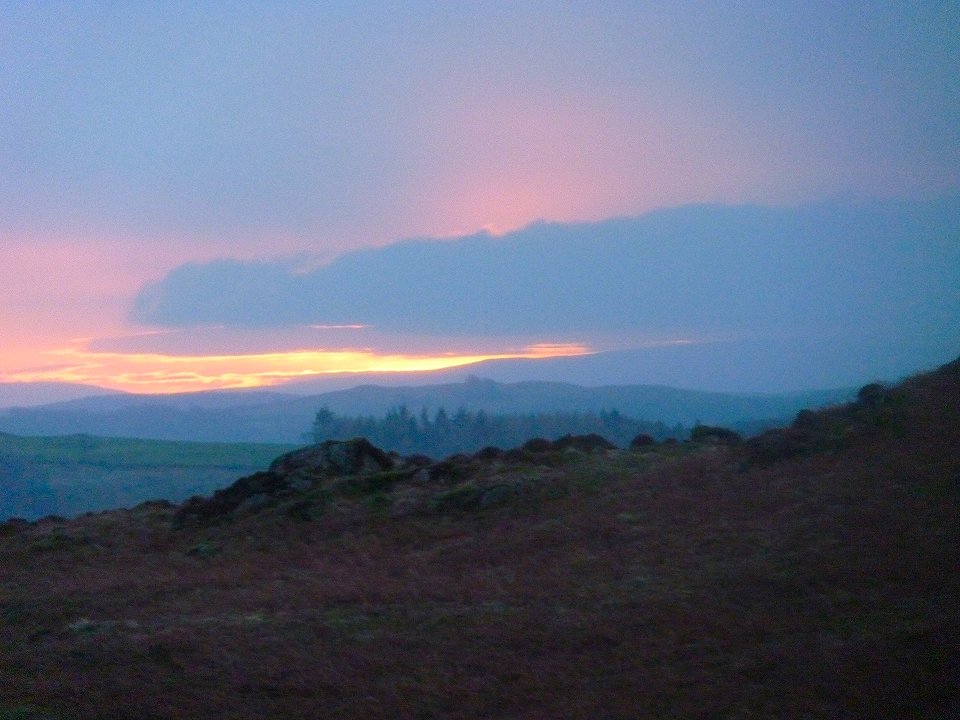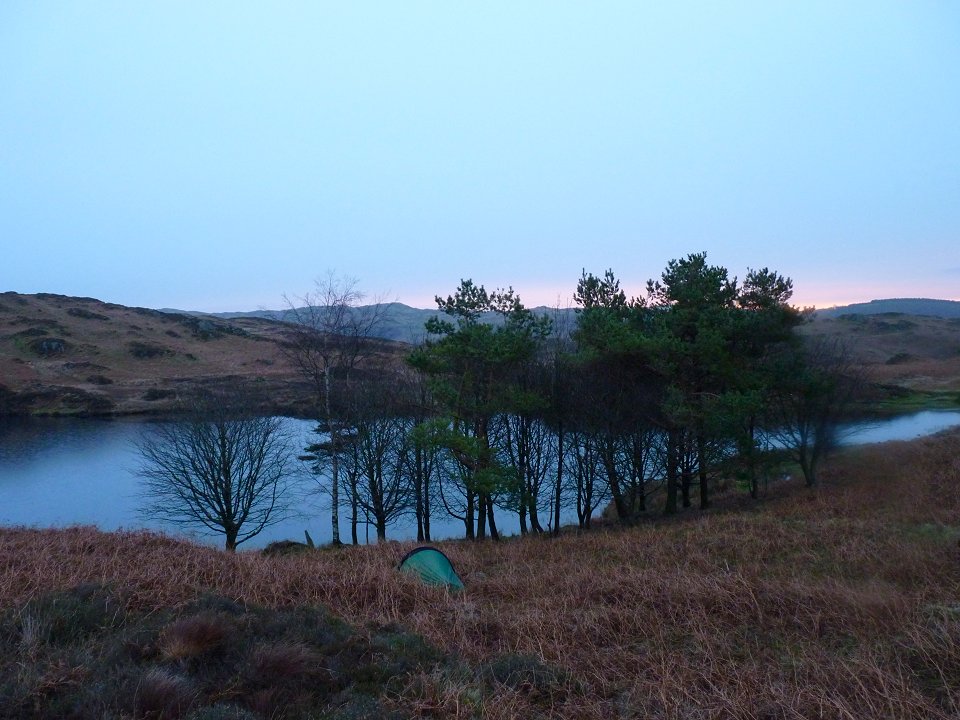 A lovely place to spend the night.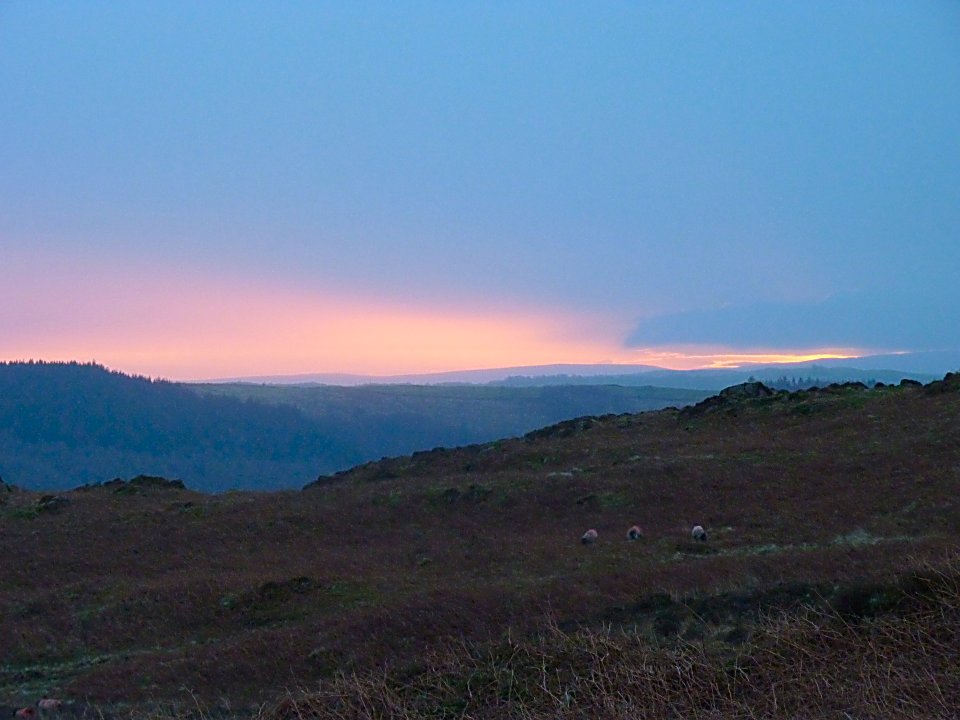 Whilst I was admiring the sun rise the rain started again and unlike yesterday there was no wind to blow it away so I packed up and set of for Coniston..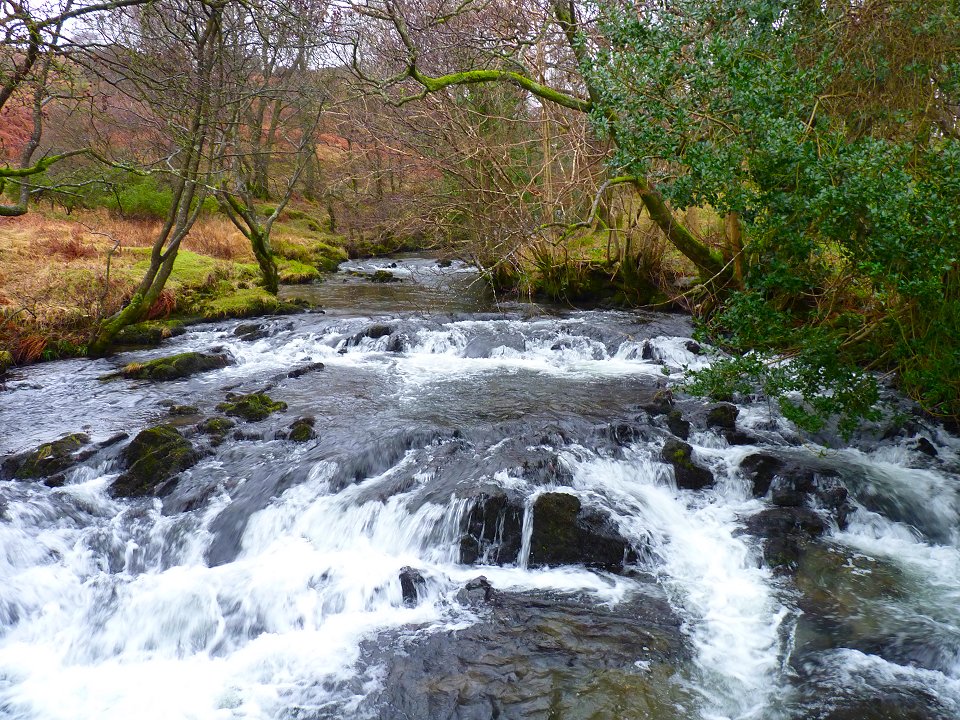 Torver beck from the bridge near Sunny Bank. The rain now redoubled it's efforts so the camera went away and I squelched my way along the shores of Coniston Water. I had originally planned to leave the Cumbria Way at Yewdale and make my way via Blea Tarn to Dungeon Ghyll and catch the bus from there, but as I walked through Coniston I saw that the Ulverston bus was at it's stop and I'm not sure how it happened but half an hour later I was having a full English in a cafe near Ulverston station.
Last walk - Ravenglass to Borrowdale next walk - A night at Lambfoot Dub