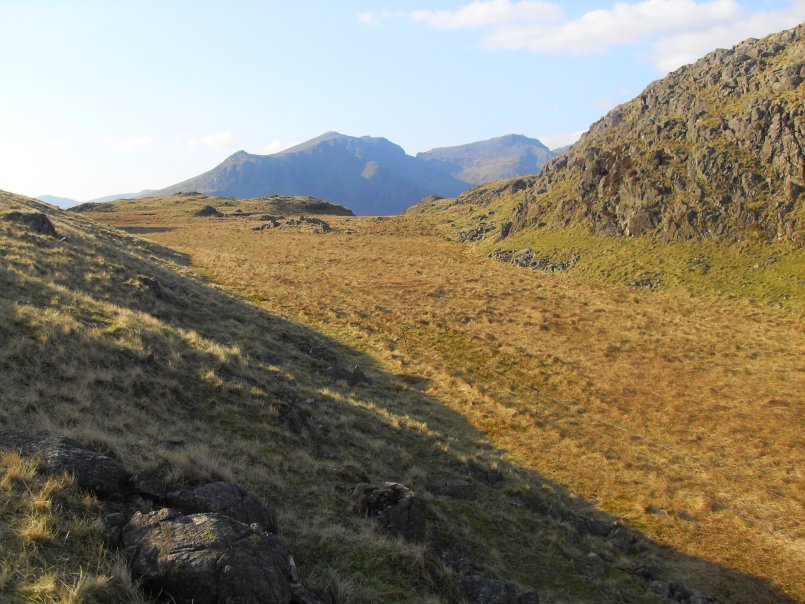 The Scafell's seen from the saddle between Border End and Hard Knott..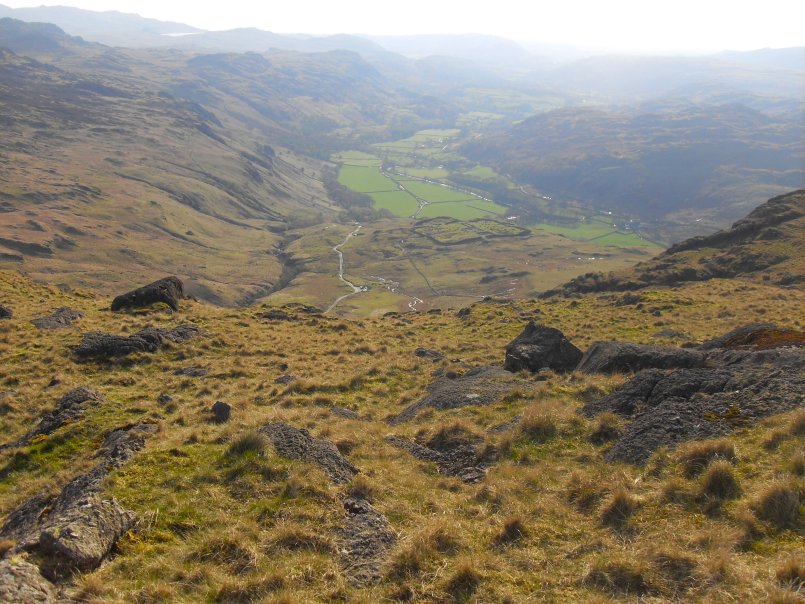 Hard Knott fort and Eskdale from Border End. Last week-ends superb air clarity had been replaced with more typical hazy conditions, but I'm not complaining the weather has been great so far in April.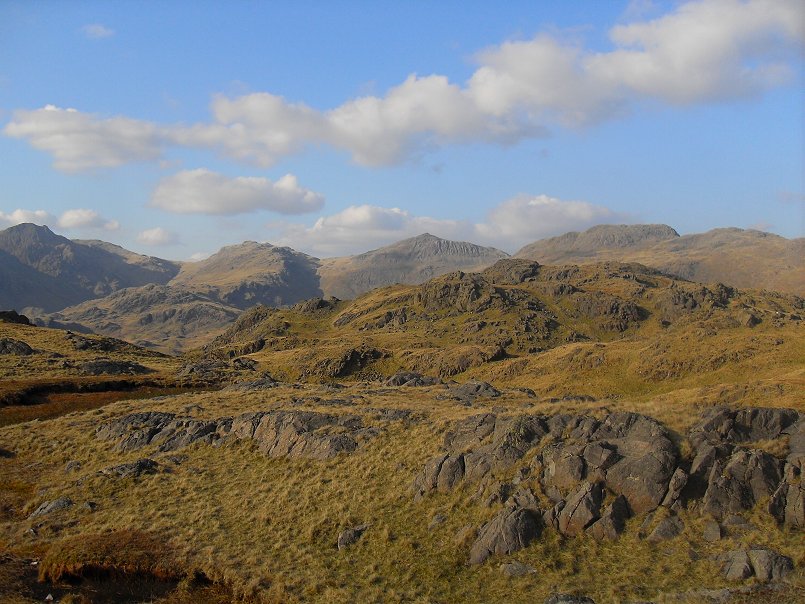 Looking in the other direction to Bowfell.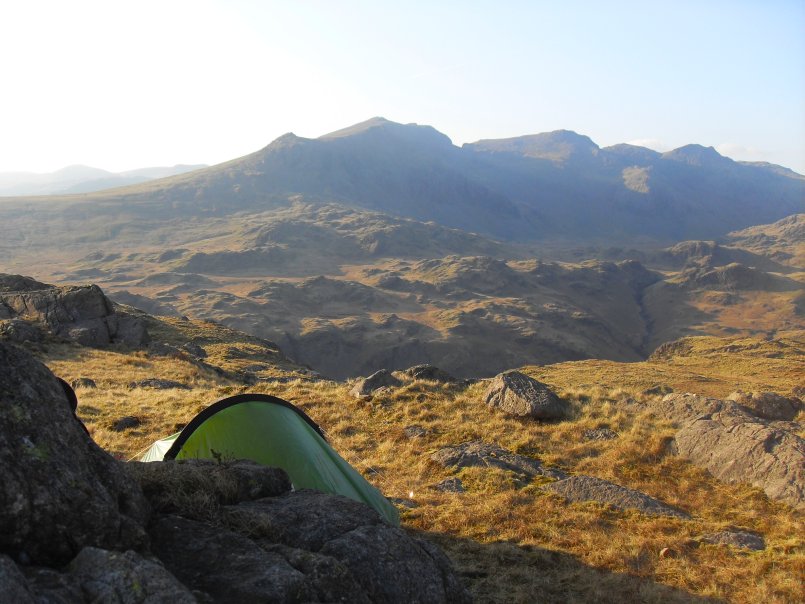 The Scafell's again with the sun setting.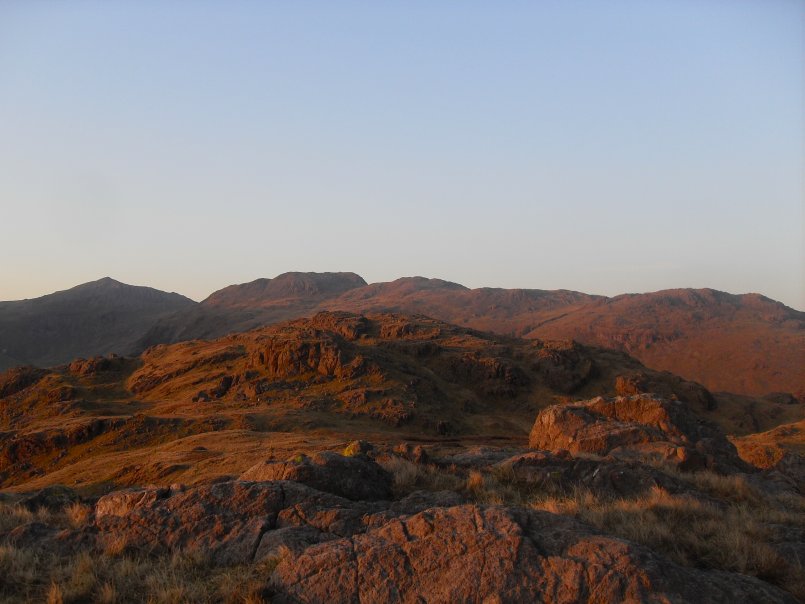 Hard Knott catches the evening sun.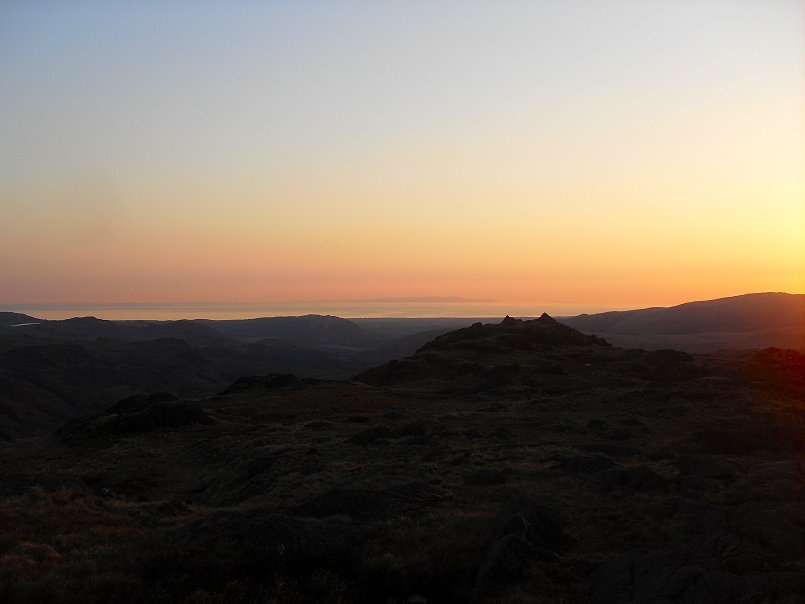 The Isle of Man floats over Border End.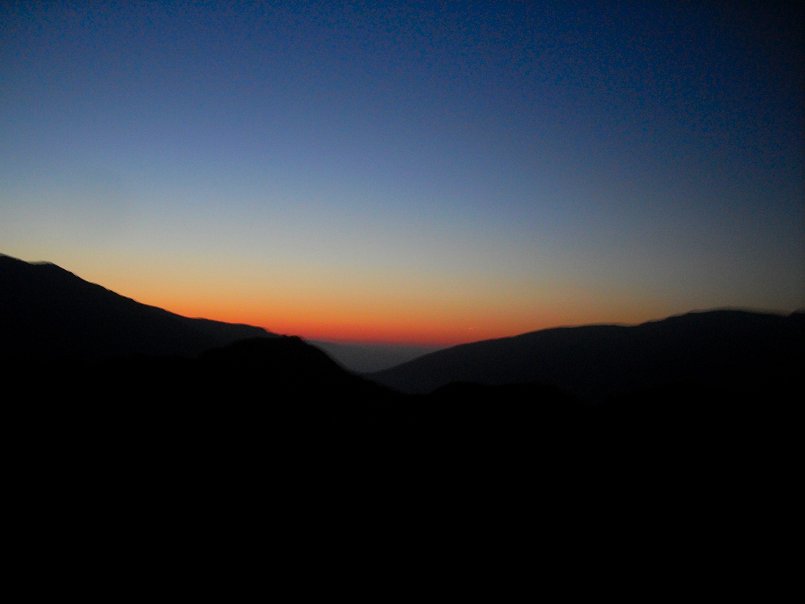 Because it was such a still night I was worried about condensation in the tent so I slept with the door open and at around 5 AM something woke me and I grabbed the camera to try and capture the daybreak.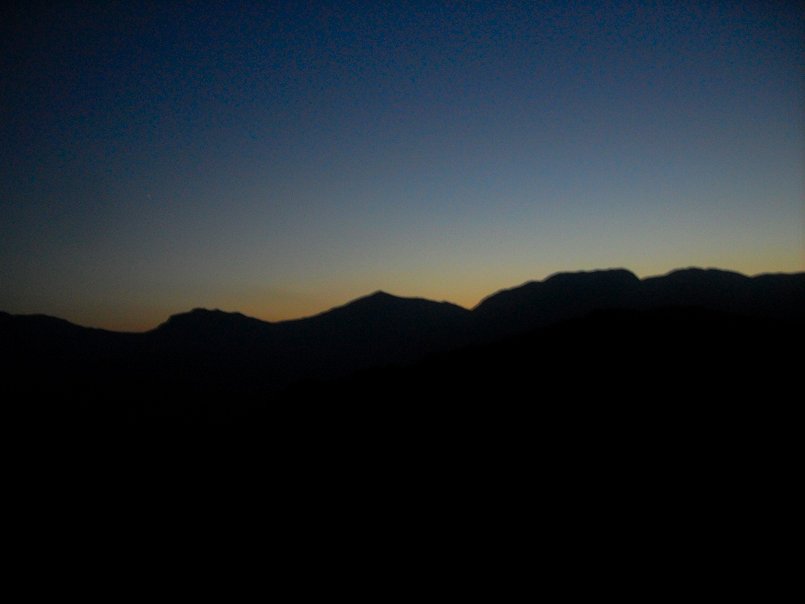 Bowfell at 5 AM. Sorry the pictures are a bit blurred but as I said it was 5 AM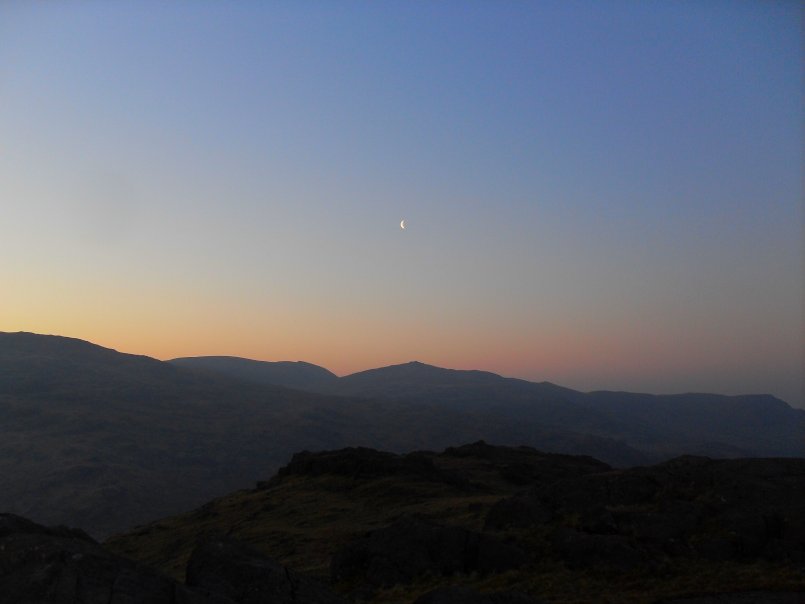 The Moon over the Coniston Fells.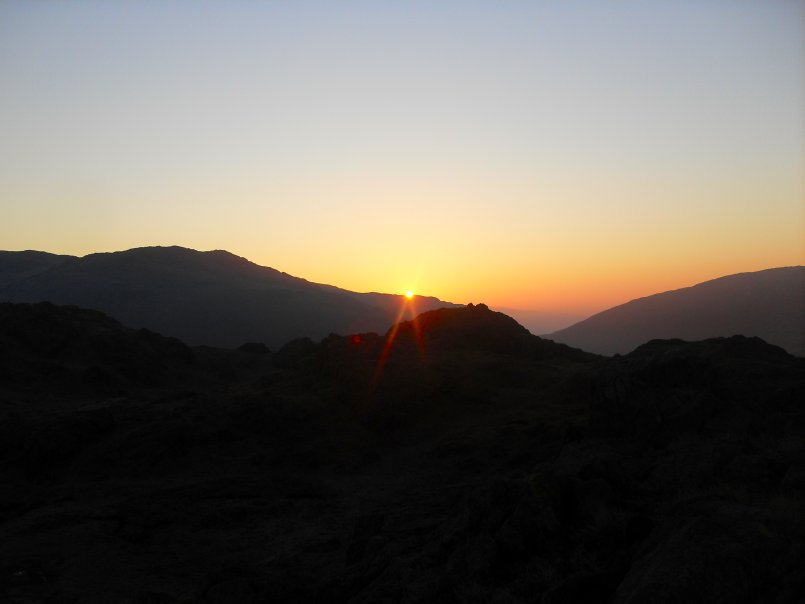 The Sun peeps over the fells to the East.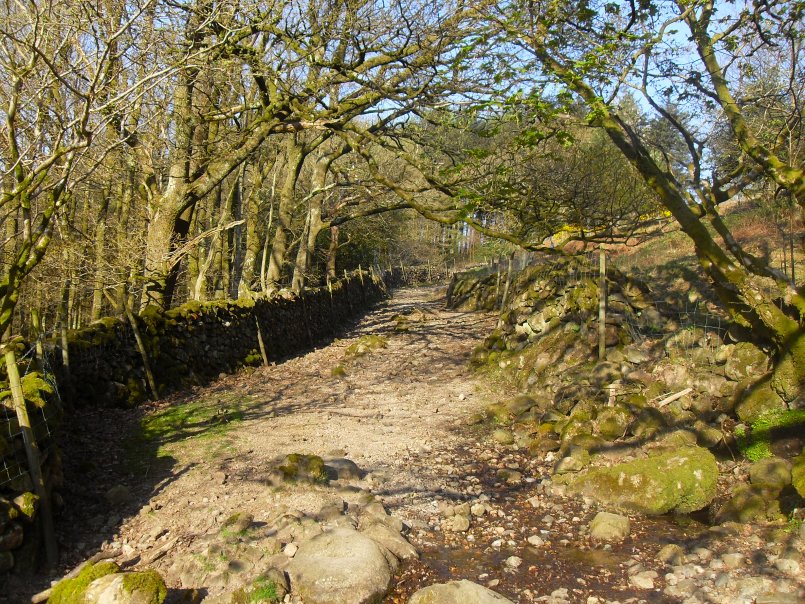 After breakfast it was back to the car for the drive round to Wasdale. This is the old lane from the road at Harrow head to the open fell.
In Blengdale forest now, looking back to Buckbarrow in the haze.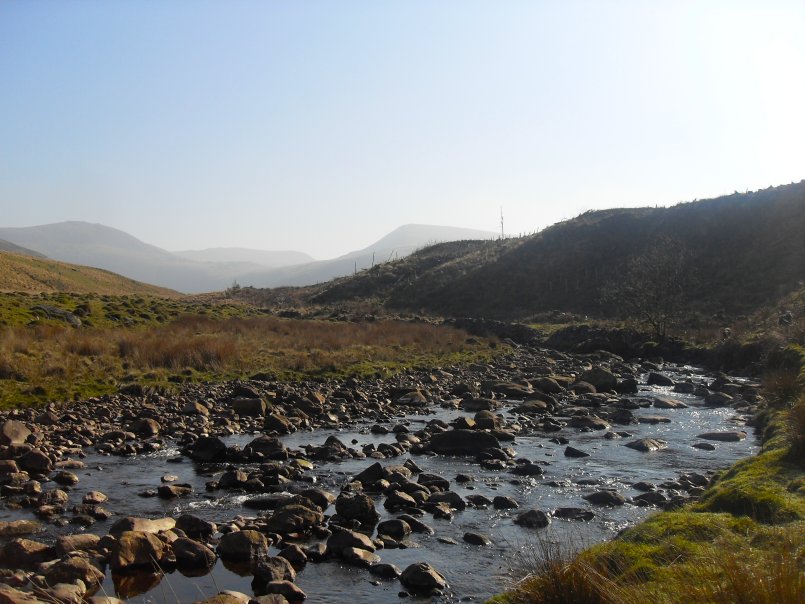 Crossing the river Bleng. Seatallen, my last fell of the day is on the right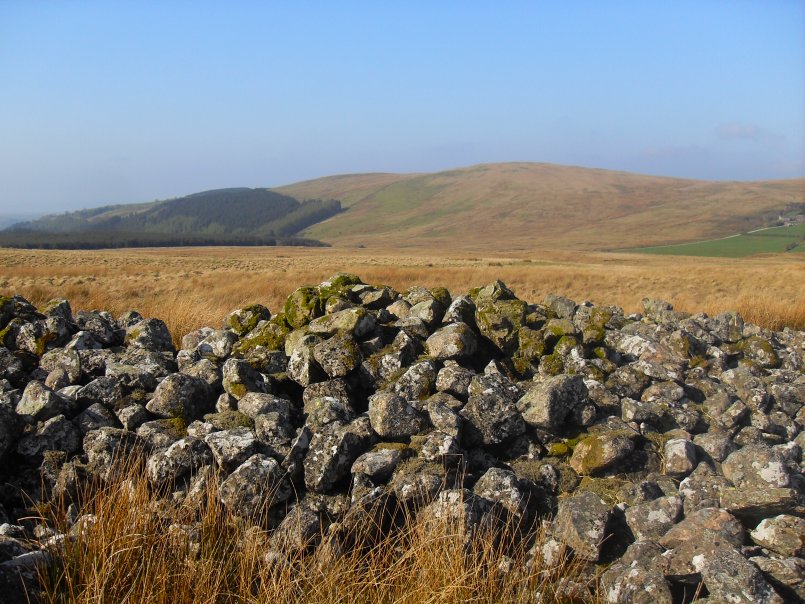 Sampson's Bratfull. A Bronze age long Barrow.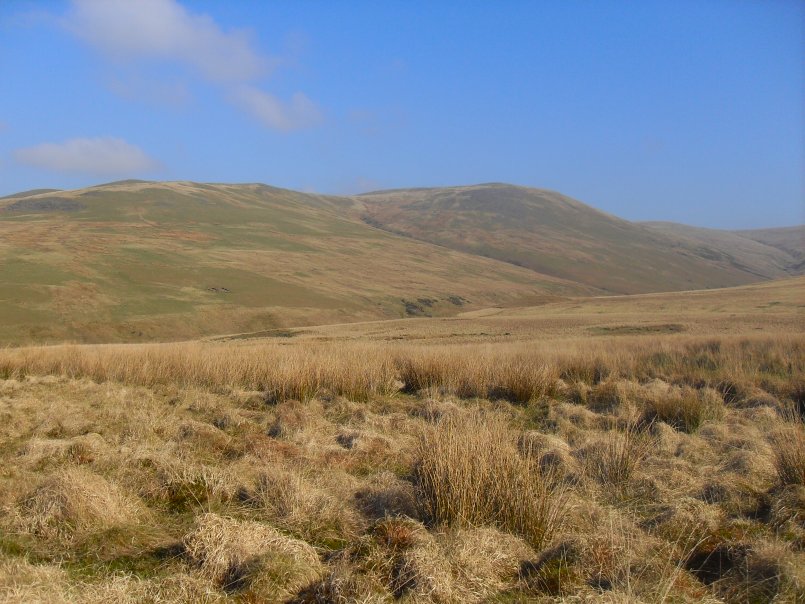 Lank Rigg from Stockdale Moor.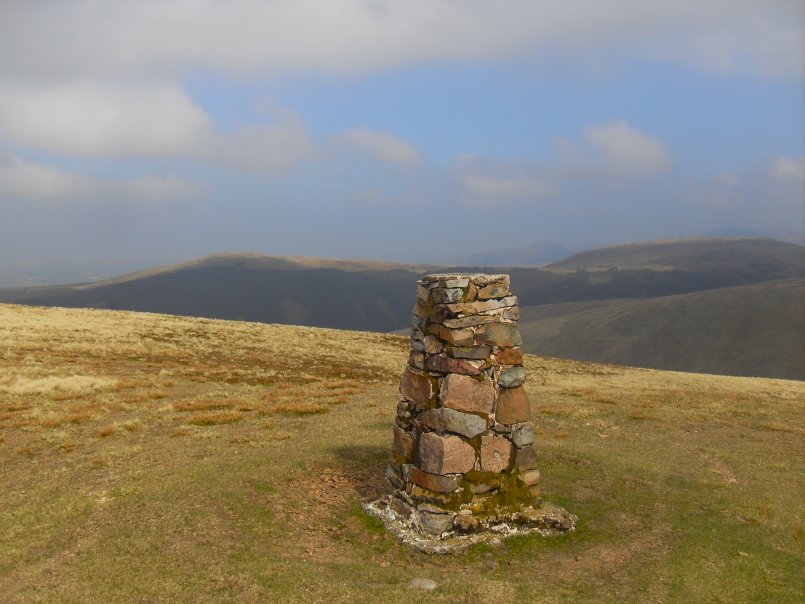 Grike and Crag fell from Lank Rigg. I forgot to look for the buried treasure!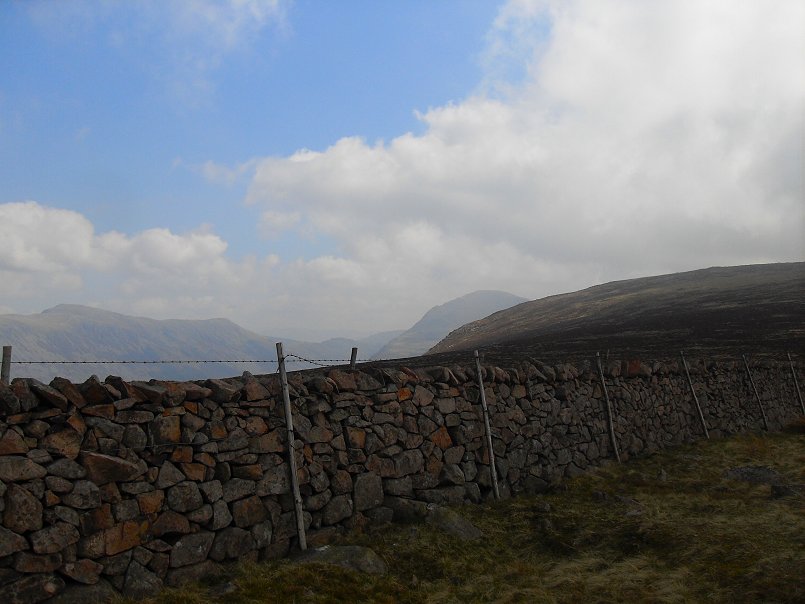 The high stile ridge and Pillar. from the Ennerdale fence.
Looking back the way I had come from Caw Fell.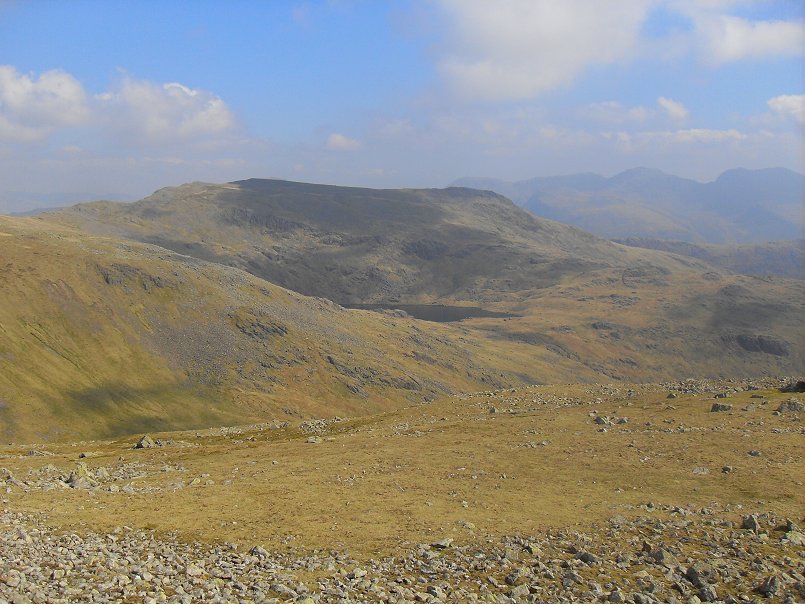 Red Pike with Scoat Tarn beneath from Haycock. I then headed for home by way of the steep descent from Gowder Crag and the Pots of Ashness and the awfully steep ascent up Seatallen. By this time my camera battery had gone flat (again) but the coast was not even visible such was the extent of the haze.