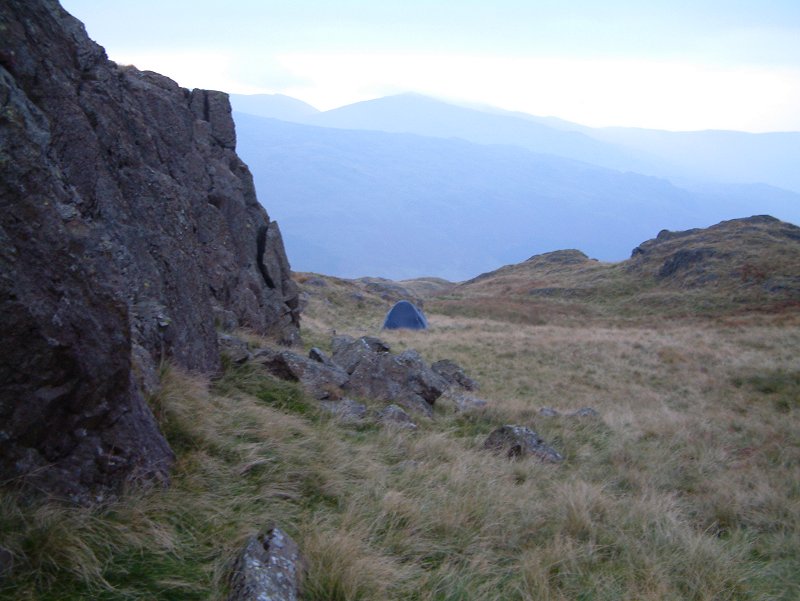 Rob, James and I went for a wild camp on Hard Knott. This picture is from the following morning showing our pitch looking towards the Coniston fells.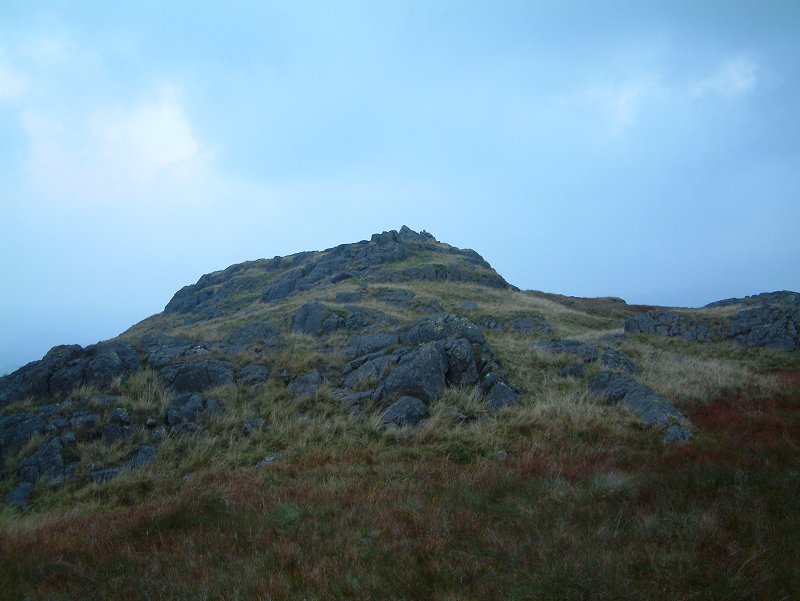 Looking up to Border End..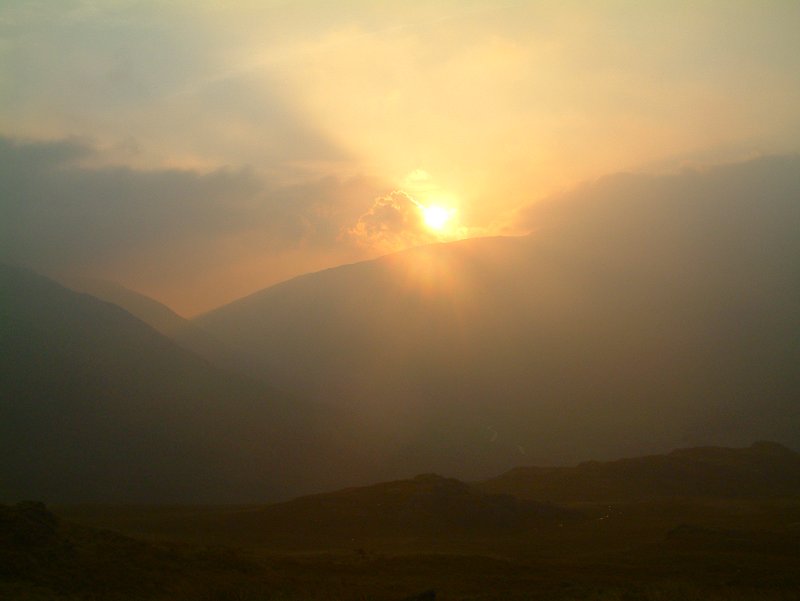 Te sun rises over the Wrynose pass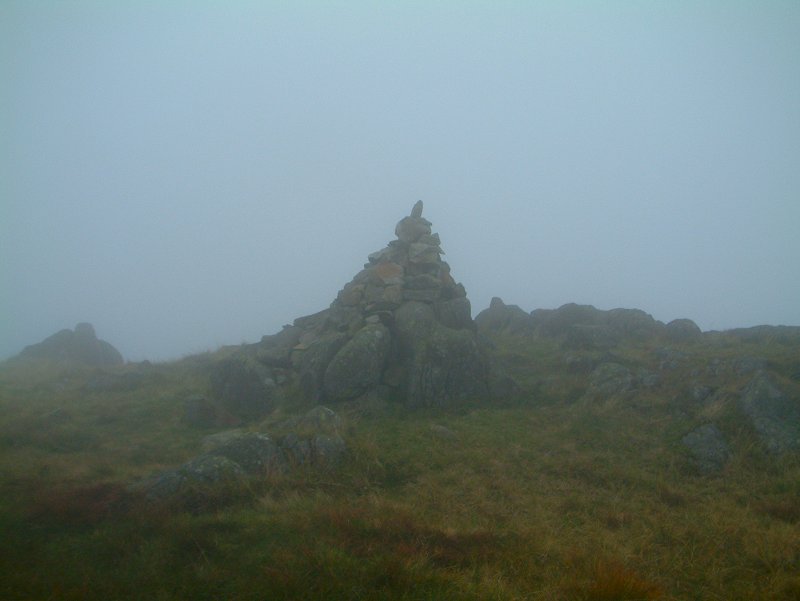 There was a bit of early morning mist to be negotiated when we crossed the summit of Hard Knott.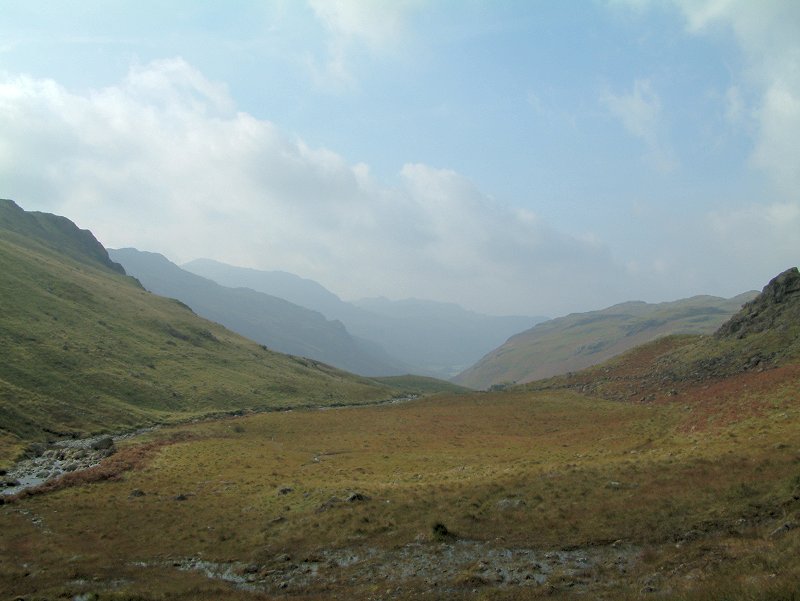 Looking down the valley just after crossing Lingcove beck.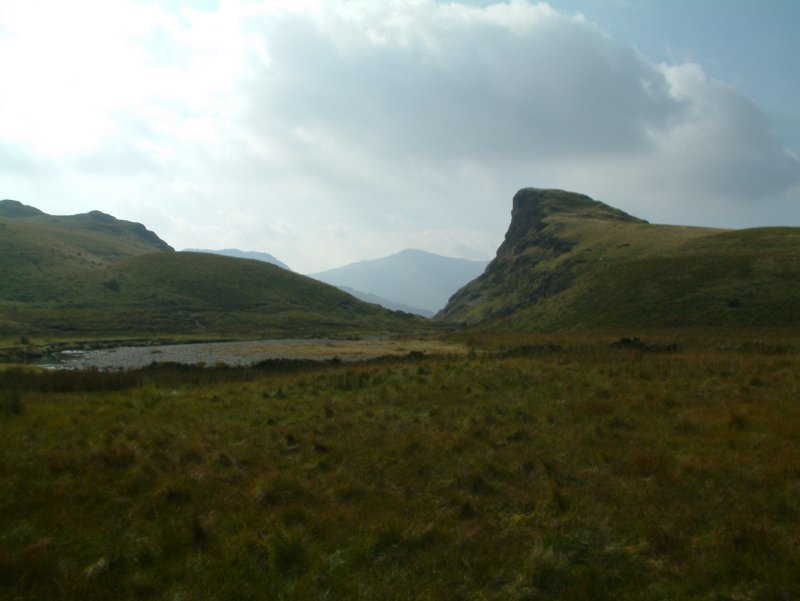 the distinctive shape of Harter fell from near the Great Moss.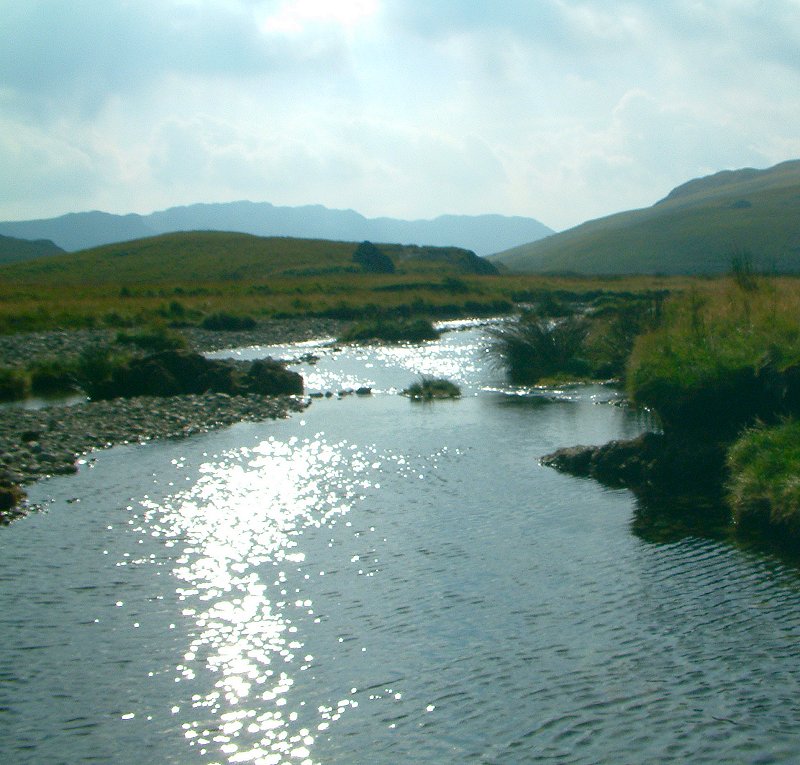 The river Esk from Great Moss.
Starting the climb up Cam Spout.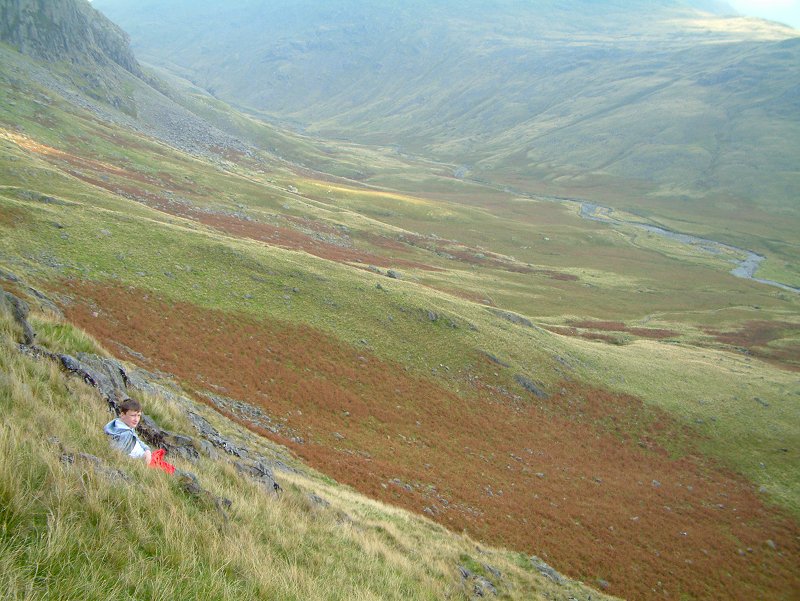 Rob takes in the view from Cam Spout.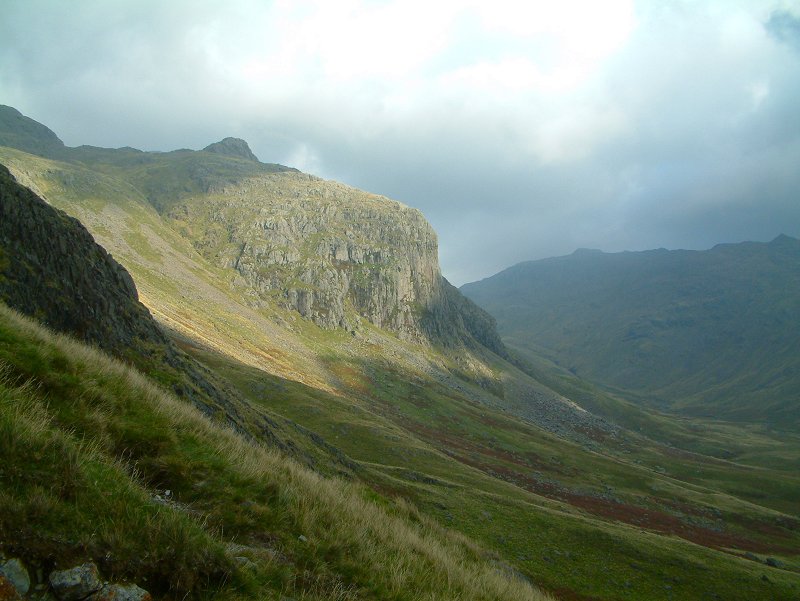 Dow crag and Pen.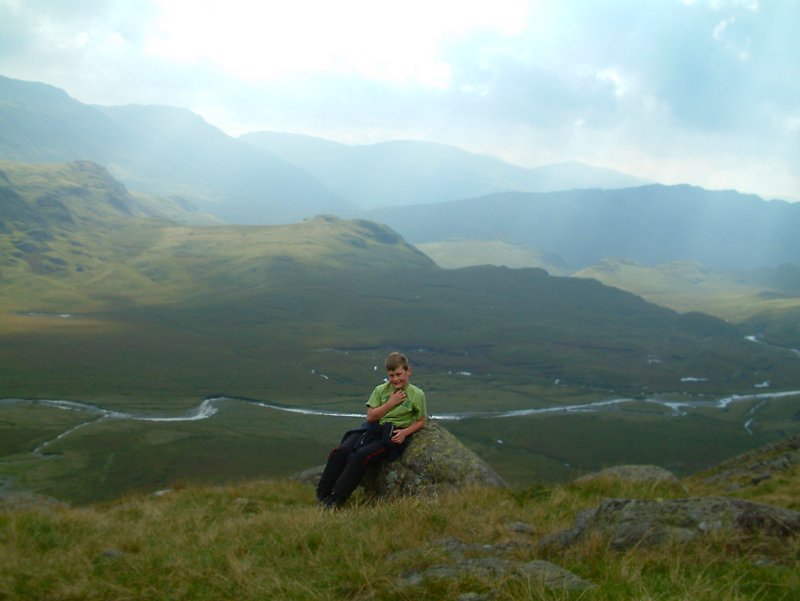 James from near the top of Cam Spout.
Scafell summit. My camera started playing up so we have no pictures of our climb up to Foxes tarn.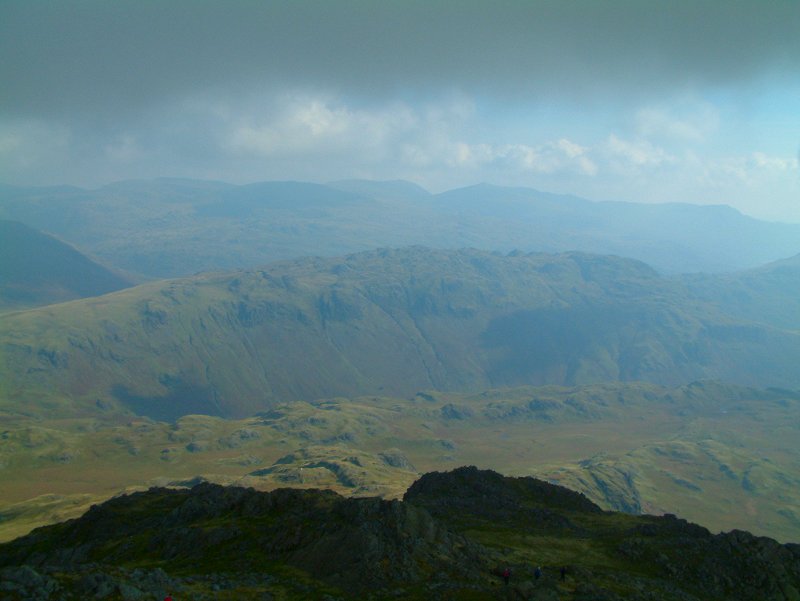 On Slight Side now looking back to Hard Knott.