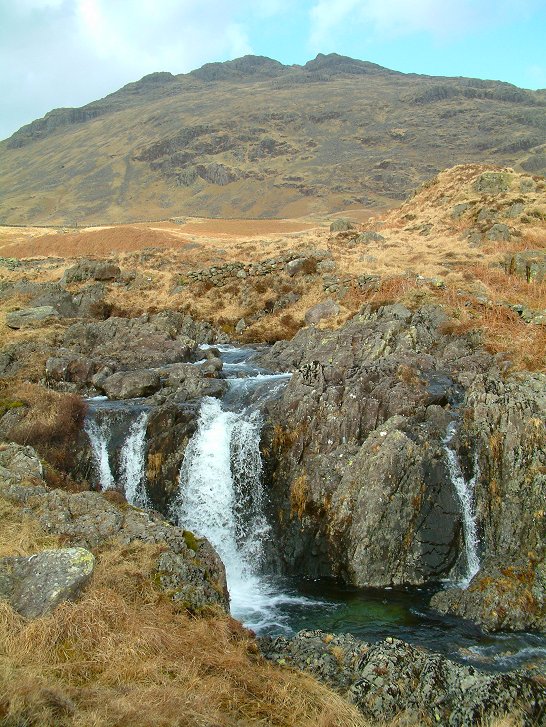 Waterfall in Moasdale Beck with little Stand behind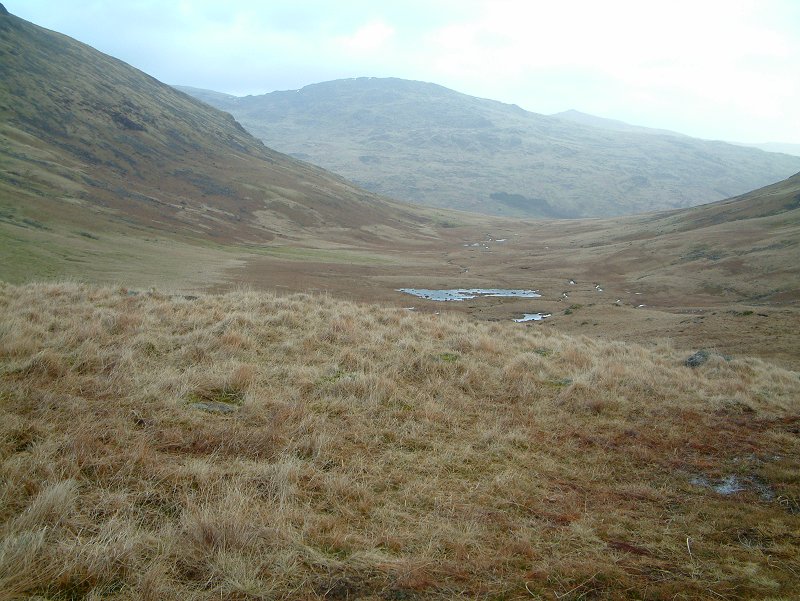 Looking back down into Moasdale
When you reach the gate in the electric fence at the top of Moasdale the views open up with Bowfell on one side...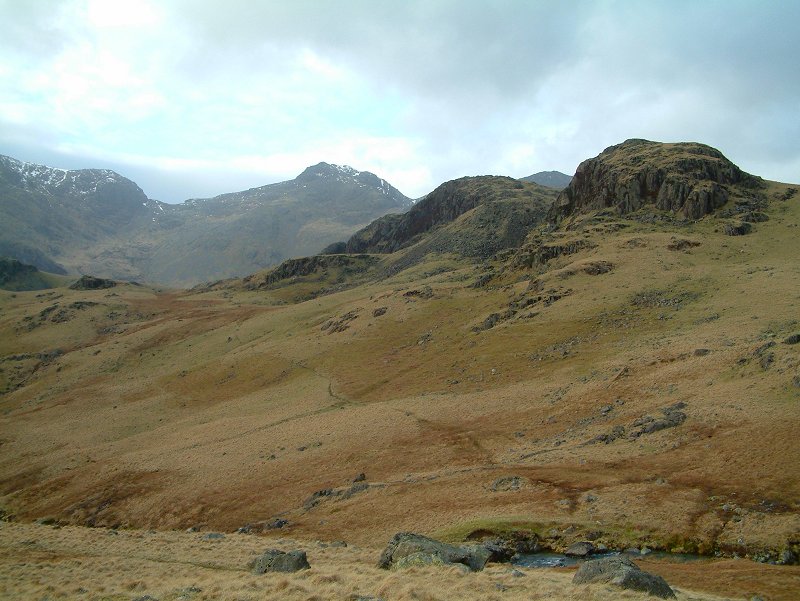 ...and the Scafells on the other. The path I followed can be seen snaking across the fell-side.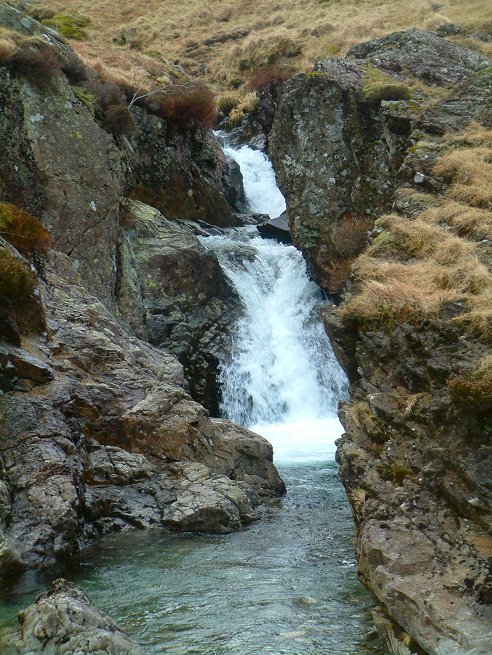 First you have to cross Lingcove Beck, which I managed dry-shod. Just!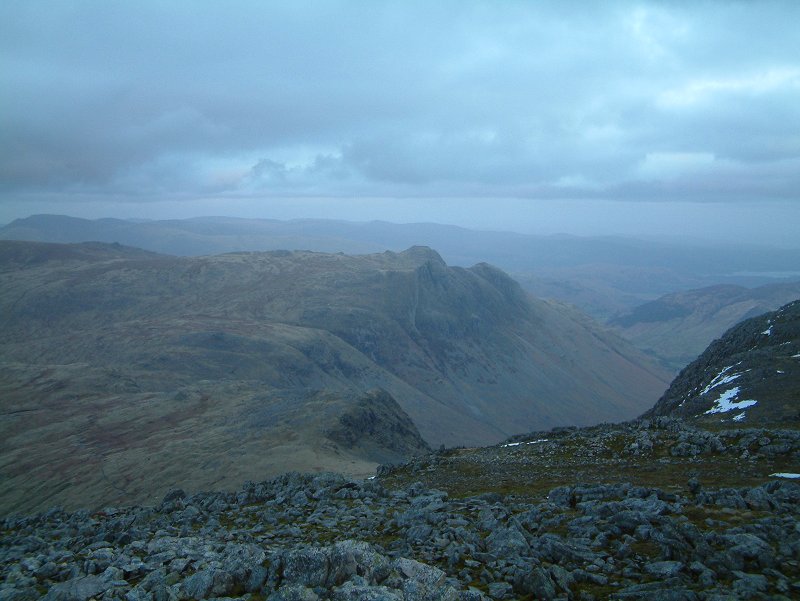 The Langdale's from Esk Pike.
When I started up the East ridge of Esk pike the wind got up and started blowing really ferociously so I abandoned my plans to camp on Pike de Beild and made for Angle Tarn.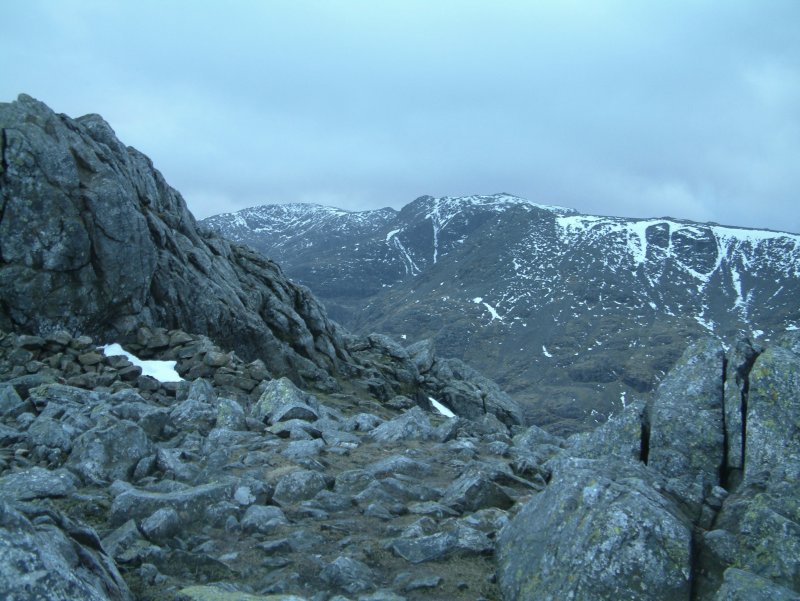 The Glaramara ridge from the path to Ore Gap.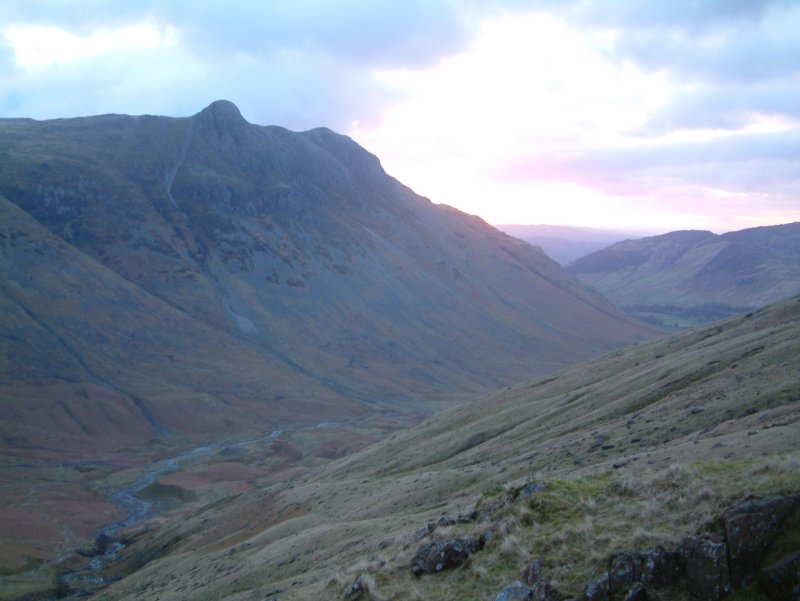 When I reached Angle Tarn the wind was still to strong for me to camp so I reluctantly set of down the Rosset Gill path to find a sheltered spot. After an wild night the day dawned fine and clear. This was the view from the front door of my tent.
In the daylight I could see that I was camped directly below Bowfell Buttress, so I decided to head straight up the fell-side to the climbers traverse. Unfortunately the high tops were in cloud.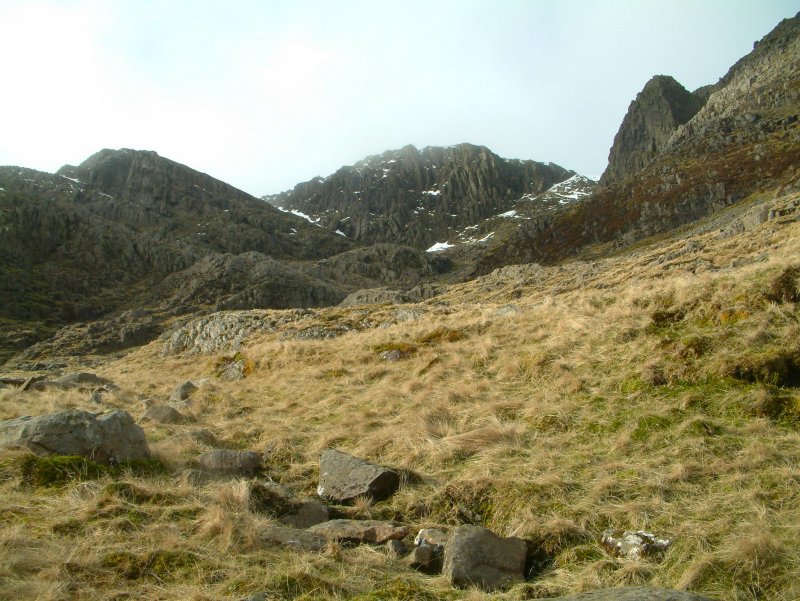 Nearly there now. The climbers traverse is the band of snow slanting upwards to the left.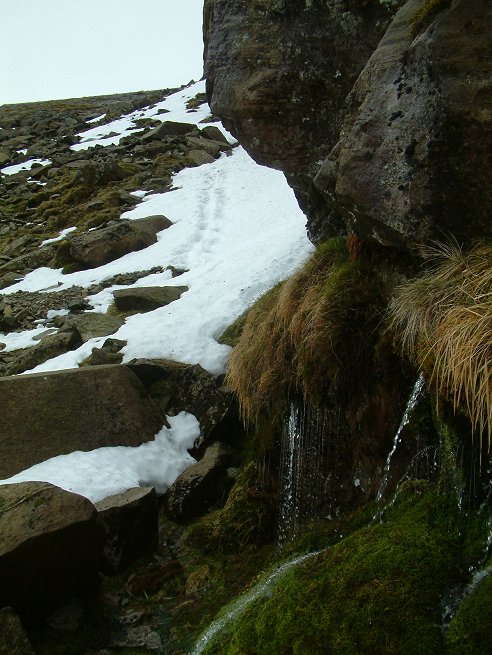 Looking up the traverse from the spring. I didn't fancy slogging through the snow so I cut across and went up the edge of the Great Slab.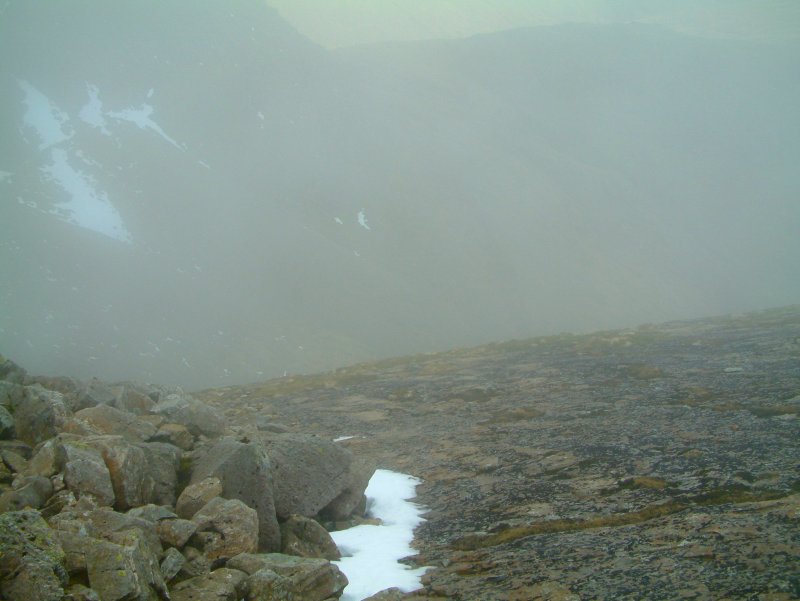 Looking down the Great Slab.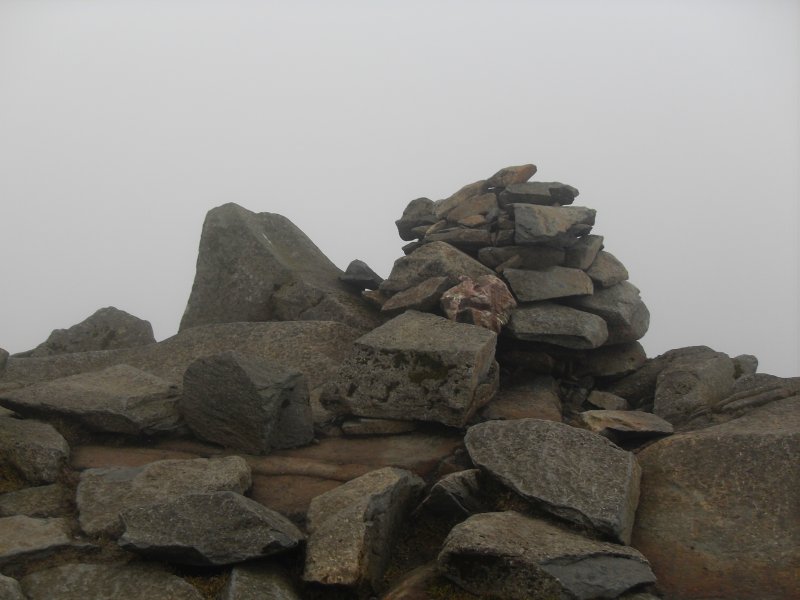 Bowfell summit. That's three time out of four without a view. To see what you can see on a nice day go HERE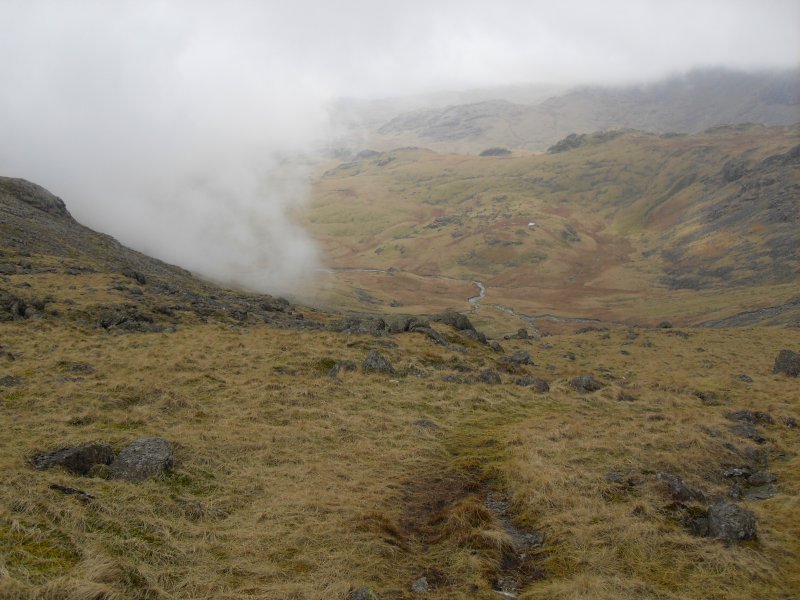 When I got down to Three Tarns I had a decision to make. I had intended to go over the Crinkles and on to Little Stand, but the mist if anything was getting worse so I decided to go down to the valley via Green Hole. Here you can see Lingcove Beck which would guide me back to Moasdale.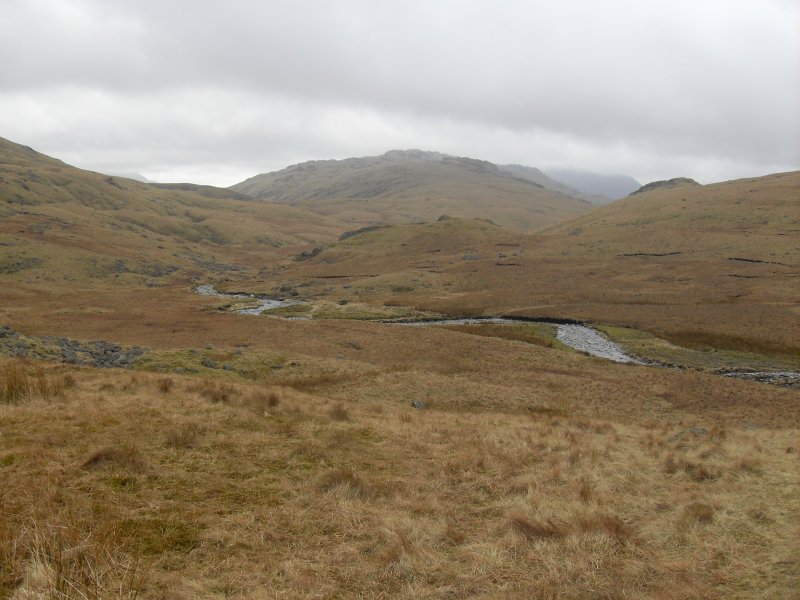 Looking along Lingcove beck towards Hard Knott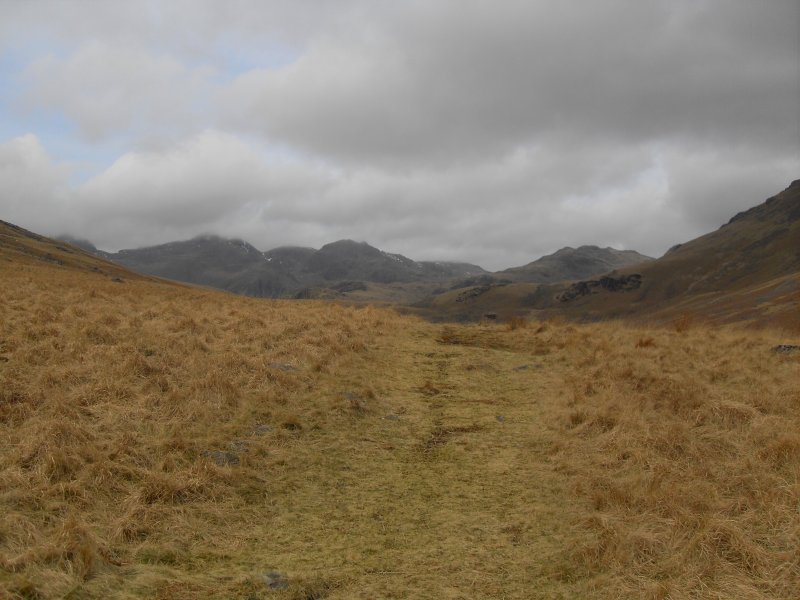 A last look at the Scafell group and Esk Pike from Moasdale.