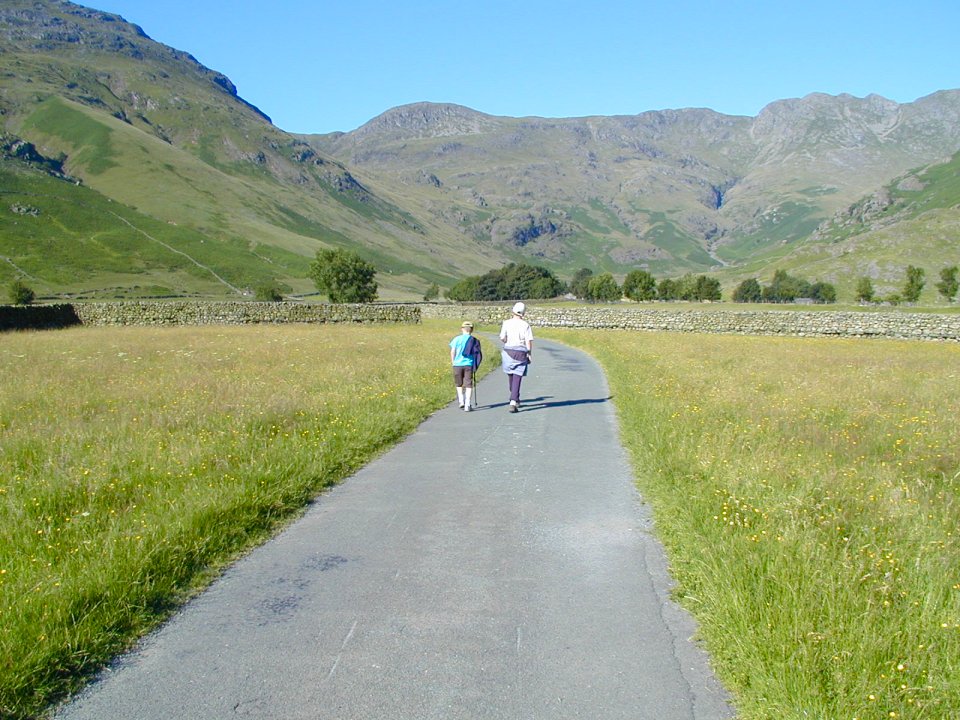 James and David on the access road to Stool End farm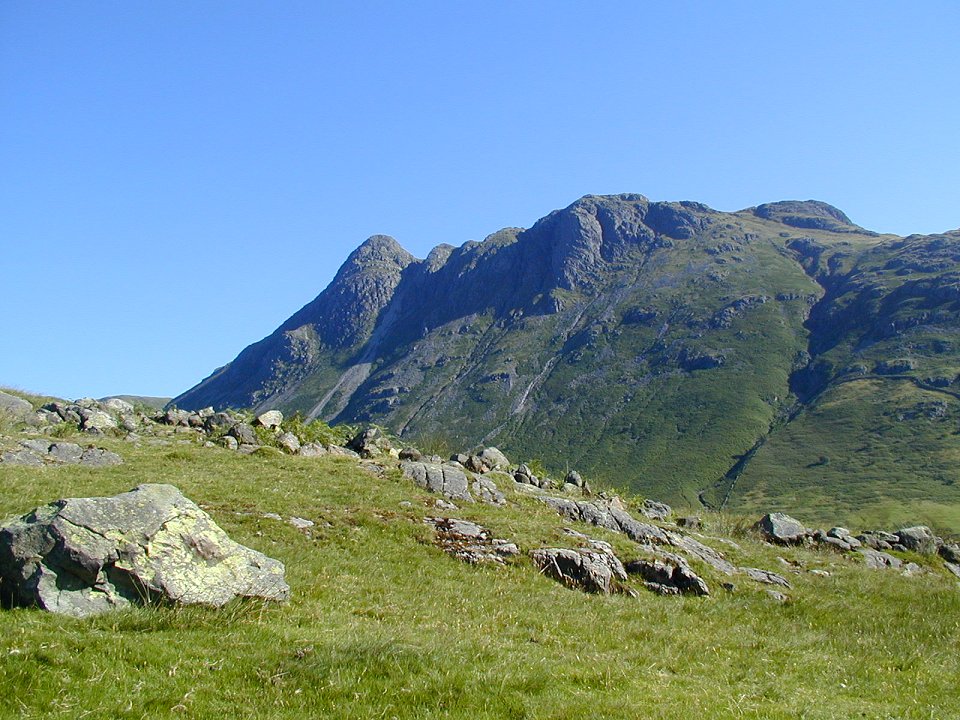 You get a great view of the Langdale's from the Band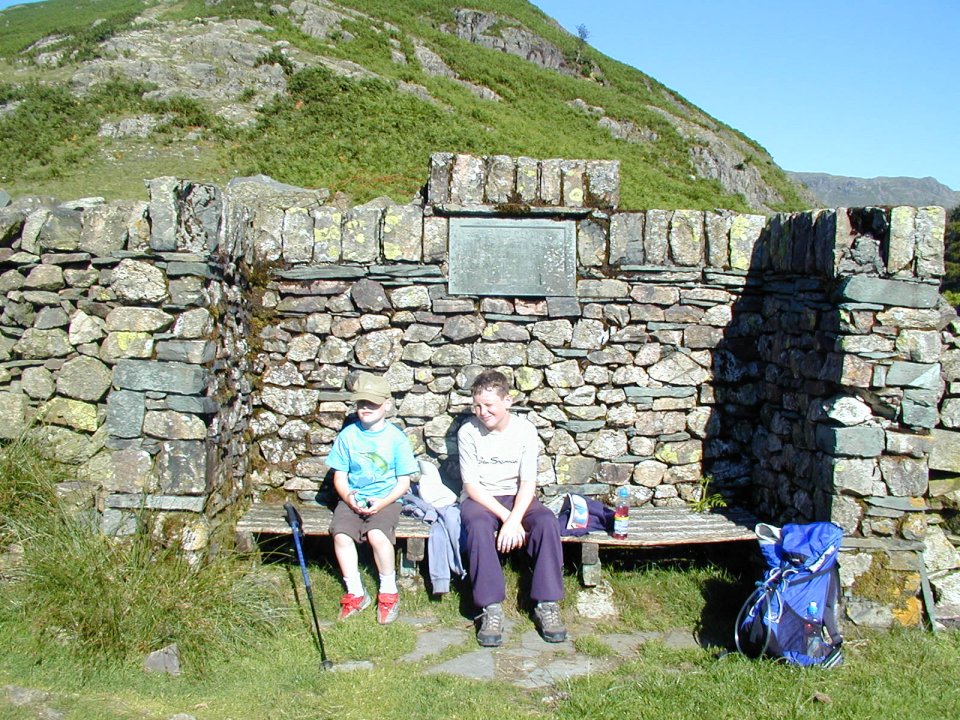 Having a rest on the Band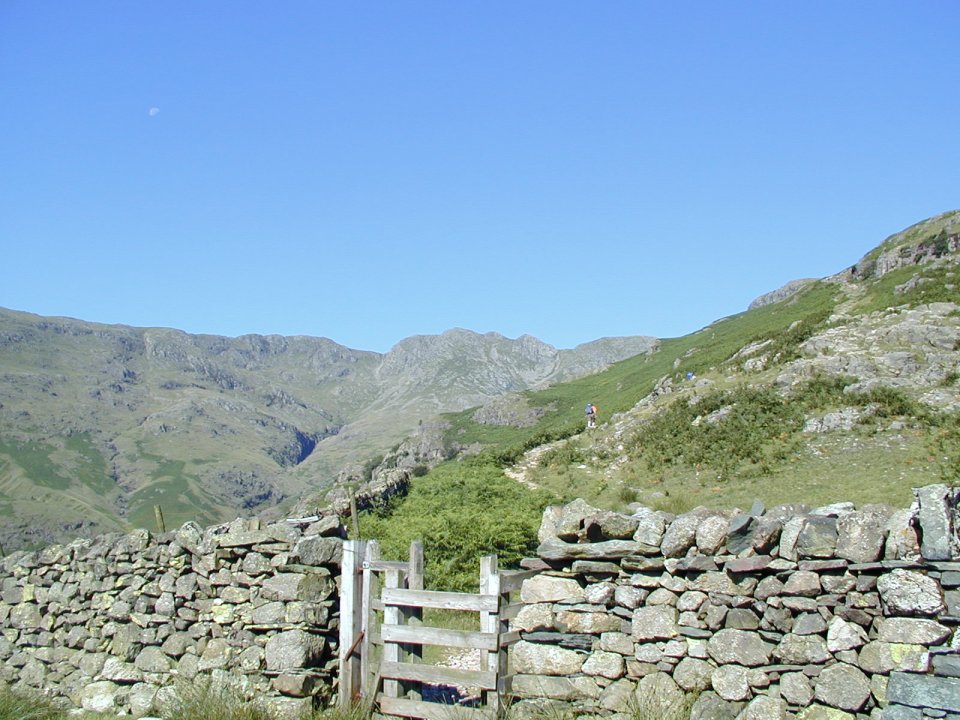 Crinkle Crags
Another rest. It was only 9am but already boiling hot.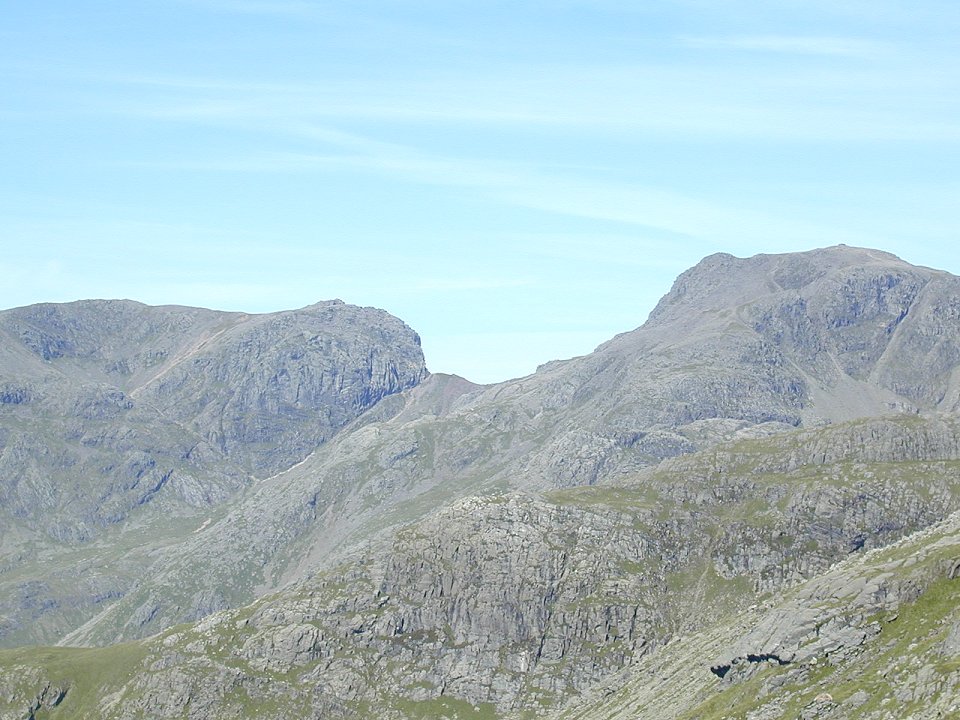 The Scafells from Three tarns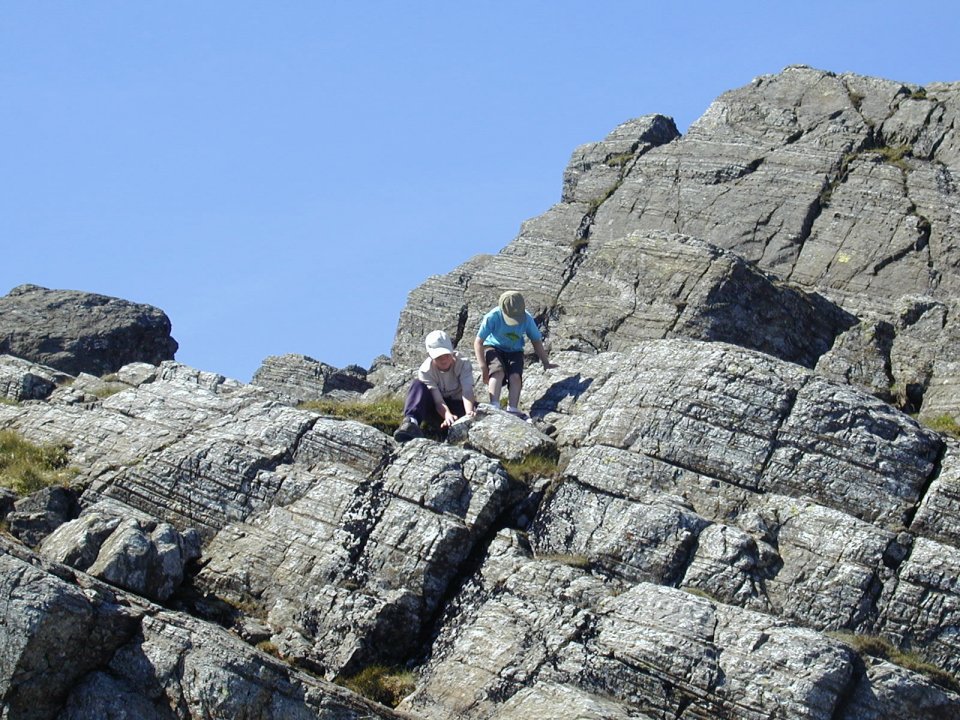 We spent a while exploring the the fascinating top of Bowfell.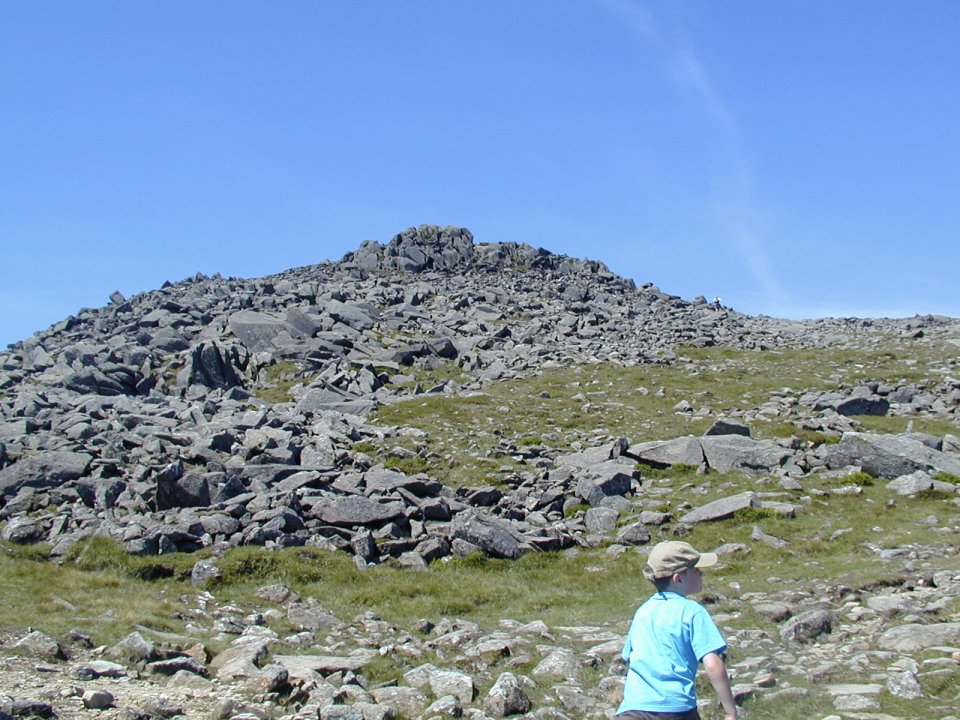 Heading for the summit.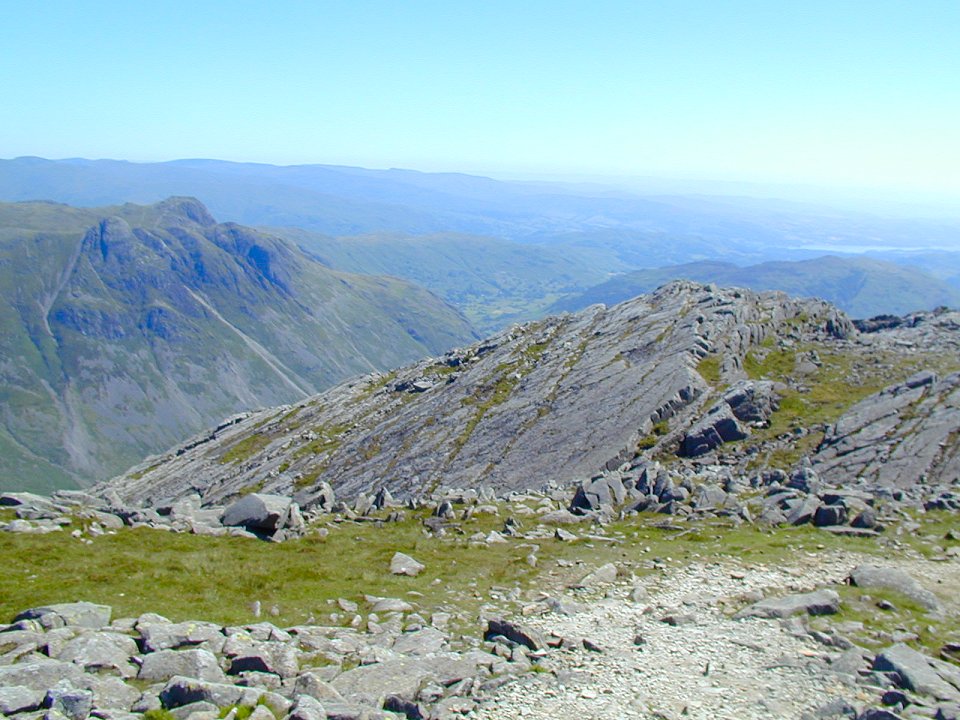 The great slab.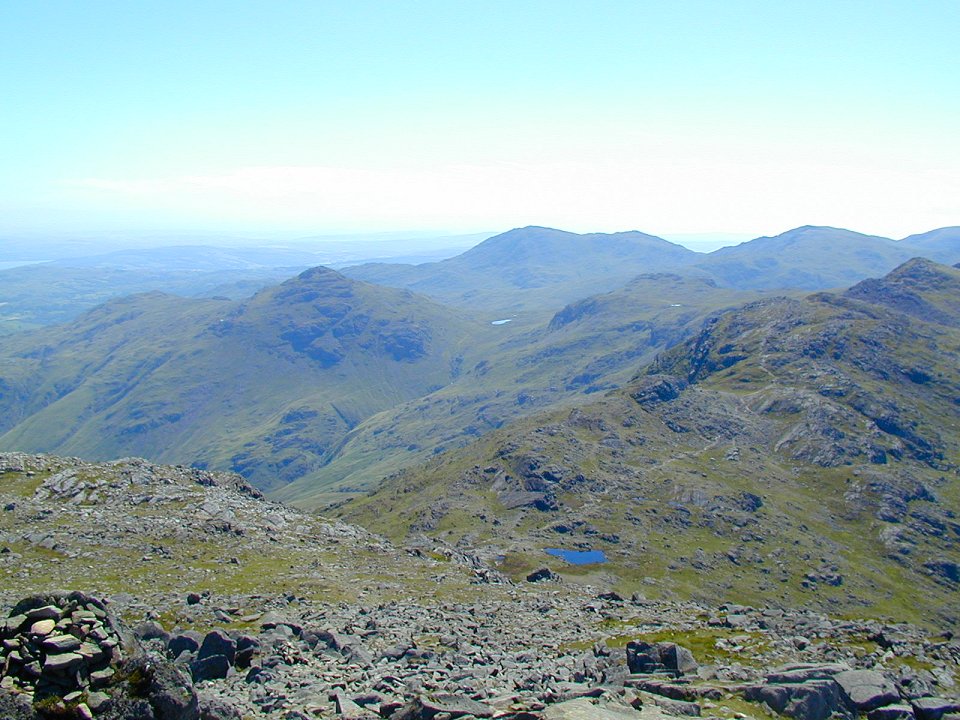 Looking over Three tarns to Red tarn and the Coniston fells behind.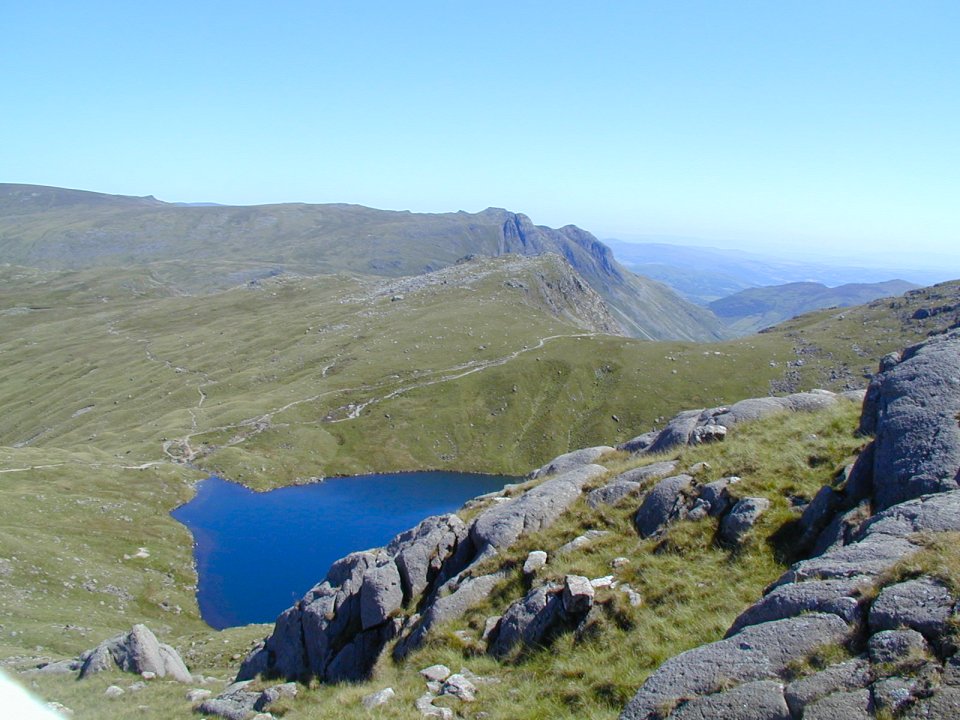 Descending now to Angle tarn.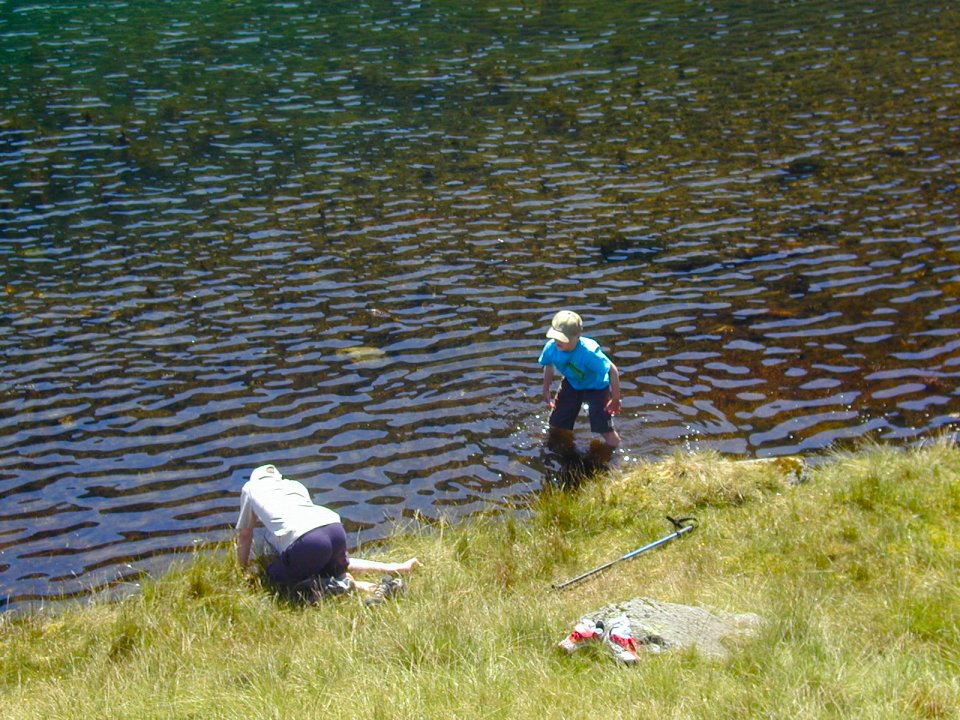 Time for a well earned paddle.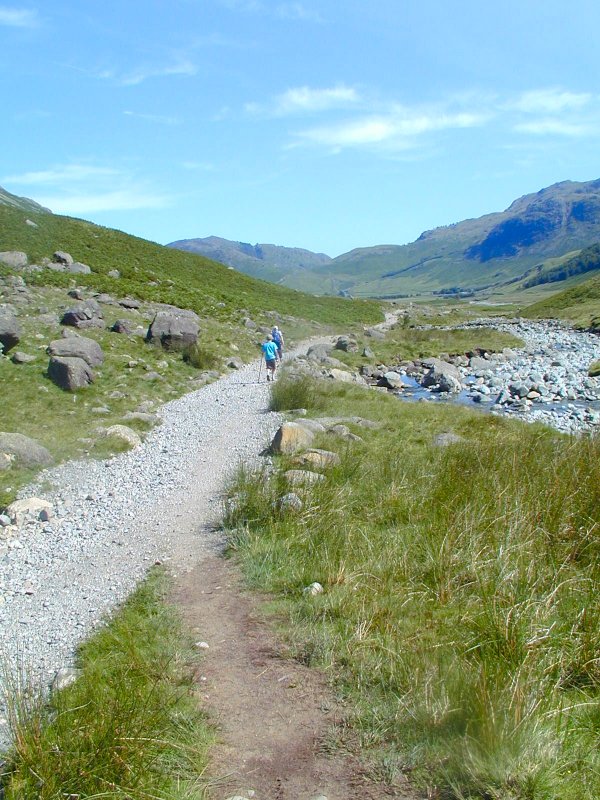 Walking back along a dry and dusty Mickleden.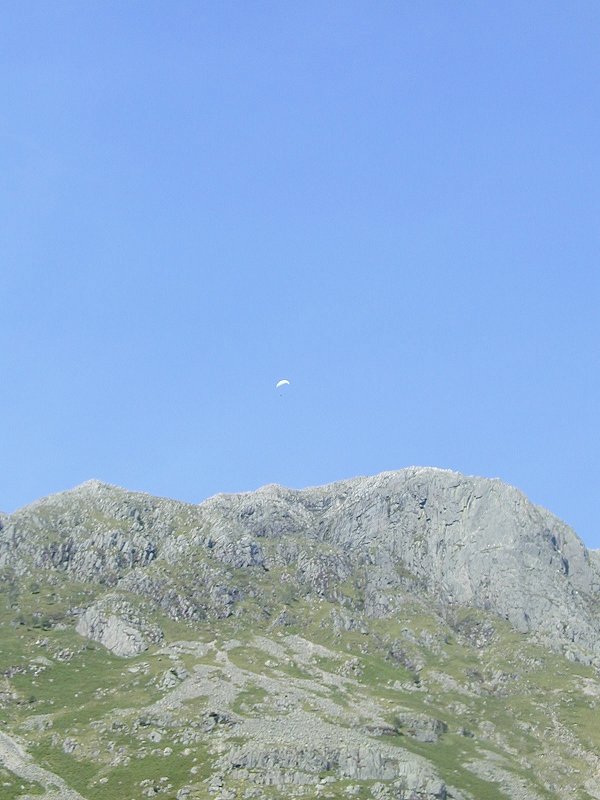 Paraglider over the Langdale Pikes.