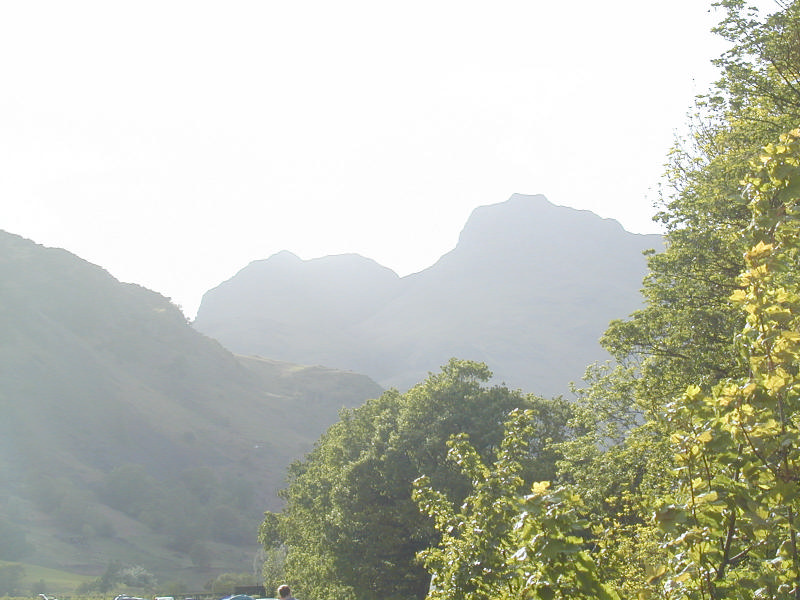 A hazy looking Lansdale's from Bayesbrown campsite.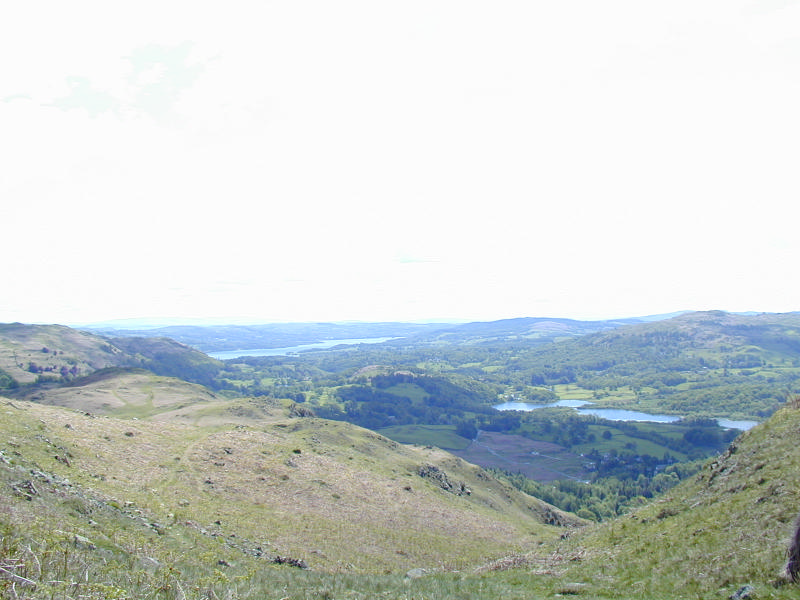 Looking over Elterwater to Windermere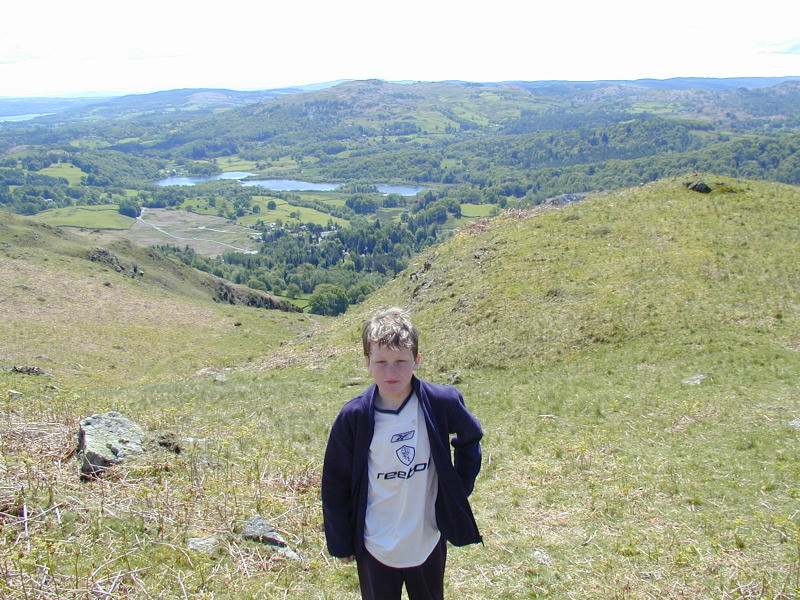 Robert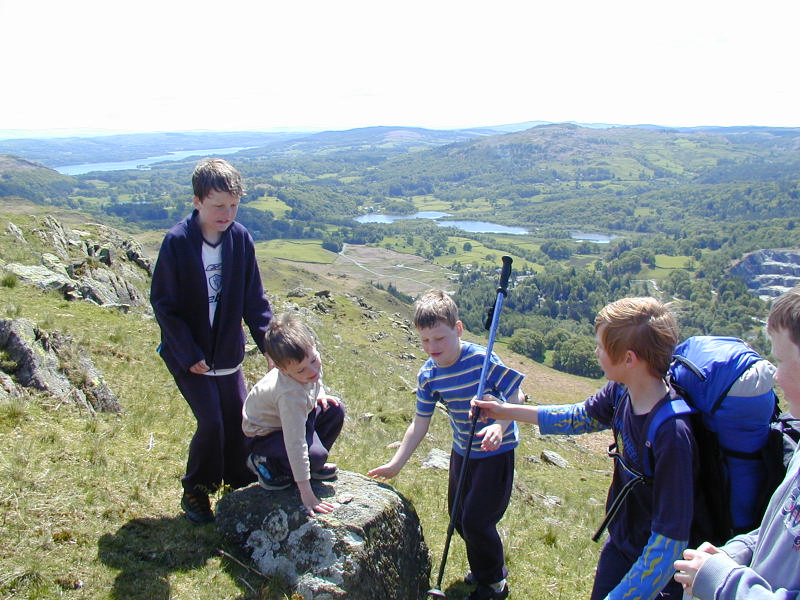 L to R. Rob, Tom, James, Nathan ( David's friend) David.
Silver How's cairn. Dave seems to have gone shy. The camera battery went after this picture or i would have taken another. We intended to walk to Stickle tarn to but the rain came as we neared Lang how so we headed down to the valley.