WWW.KARLSWALKS.CO.UK
PICTURES AND TRIP REPORTS FROM MY WALKS IN THE ENGLISH LAKE DISTRICT
---
Blencathra
12th May 2019
Route. Scales - Scales Fell - Doddick Fell - Hallsfell top - Gategill Fell - Atkinson Pike - Sharp Edge - Scales Beck - Mousthwaite Comb - Scales (about 6 miles 2400ft of ascent )
A beautiful day today for a visit to one of my favourite fells.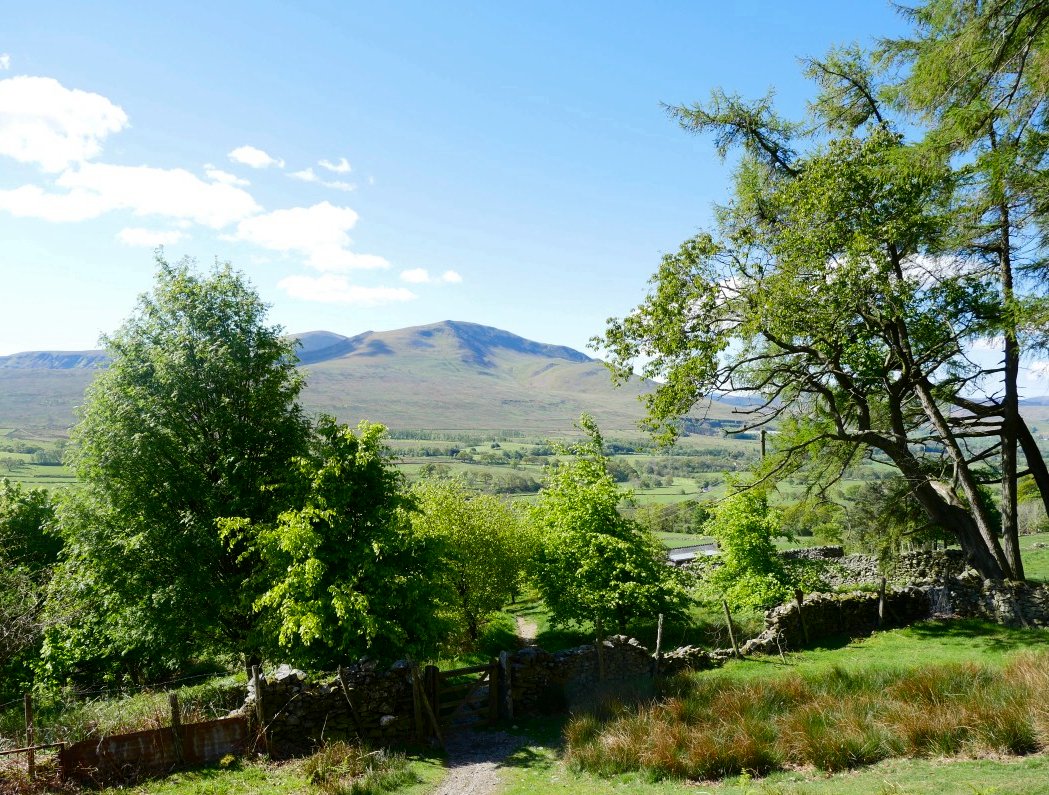 Parking in the lay-by at Scales was made a bit more challenging today as we timed our arrival just as the peloton for the Fred Whiton cycle event was passing which caused a bit of mayhem. Once parked we set off along the gentle slopes above Scales Farm.. This is looking over to Clough Head from just off the road..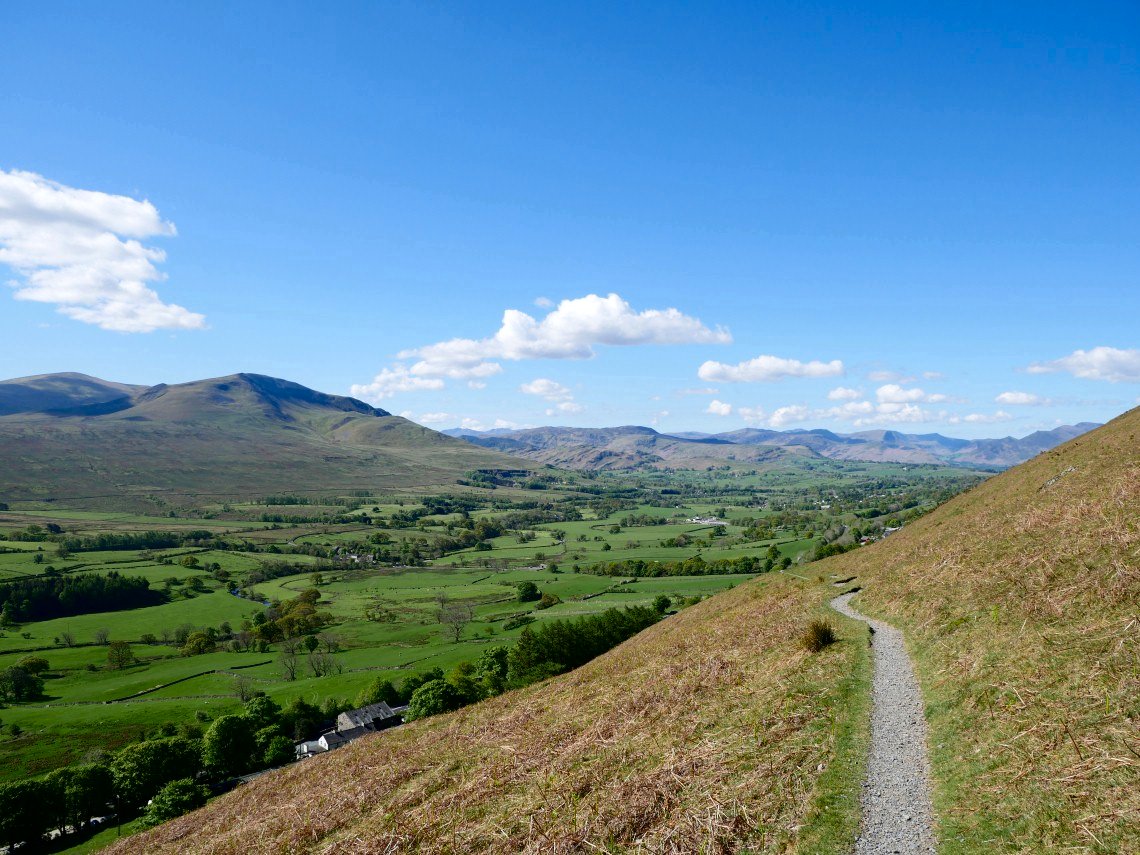 Clough Head again but now we can see Great Dodd to the left and fells around Keswick and Derwentwater.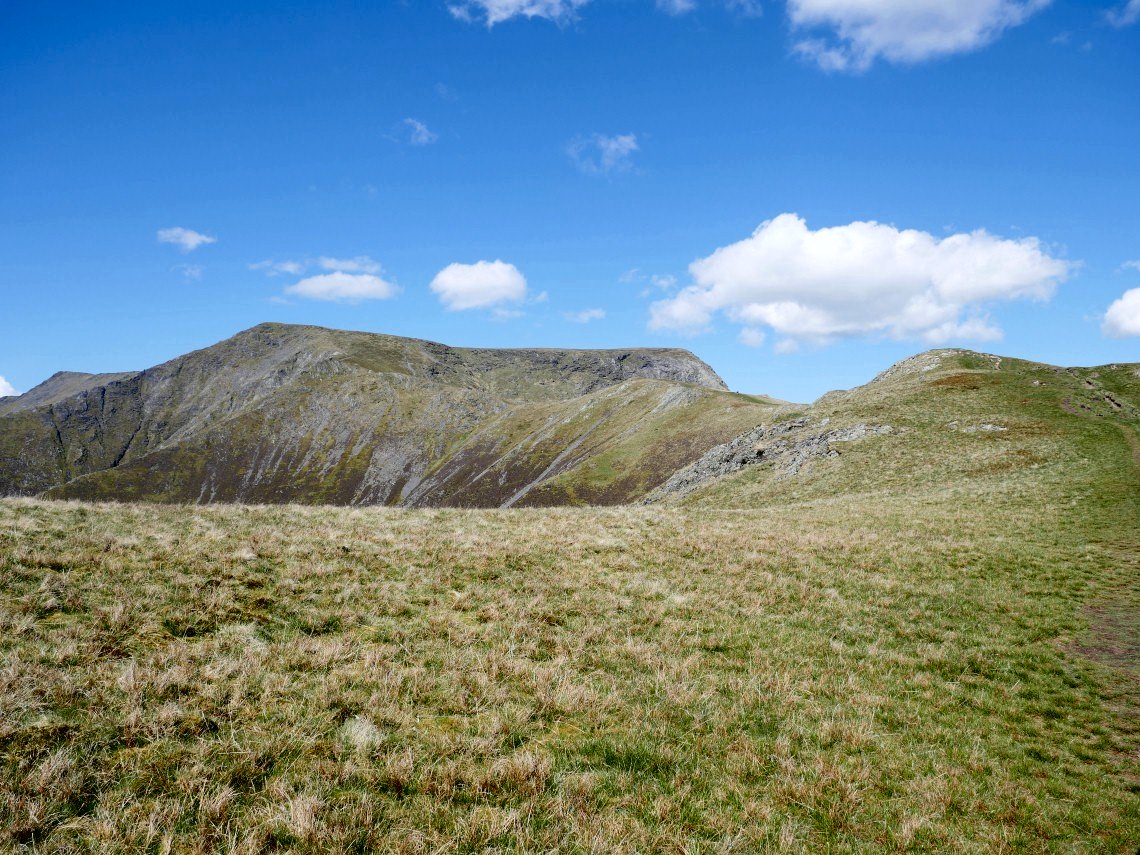 The path steepens for a while as it climbs Scales Fell but then the gradient eases and soon the top of Blencathra.comes into sight.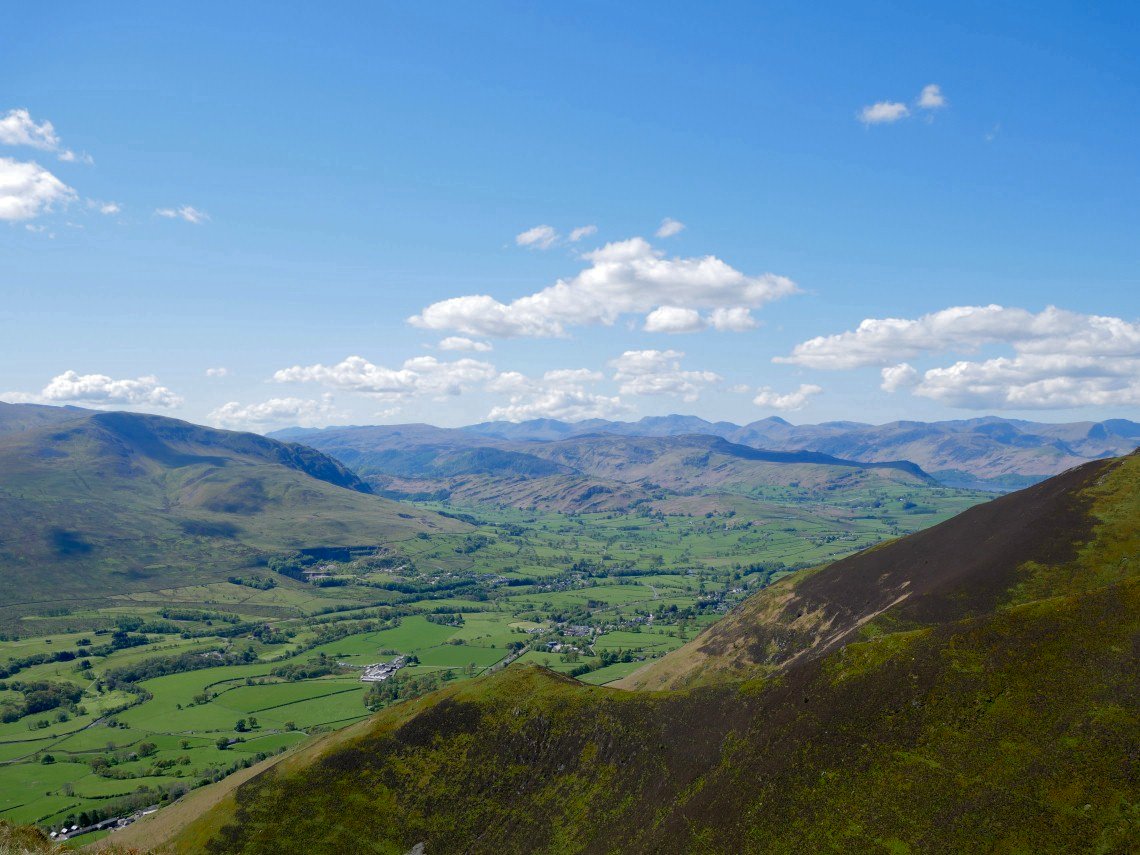 Lovely view over the vale of Keswick to the high fells.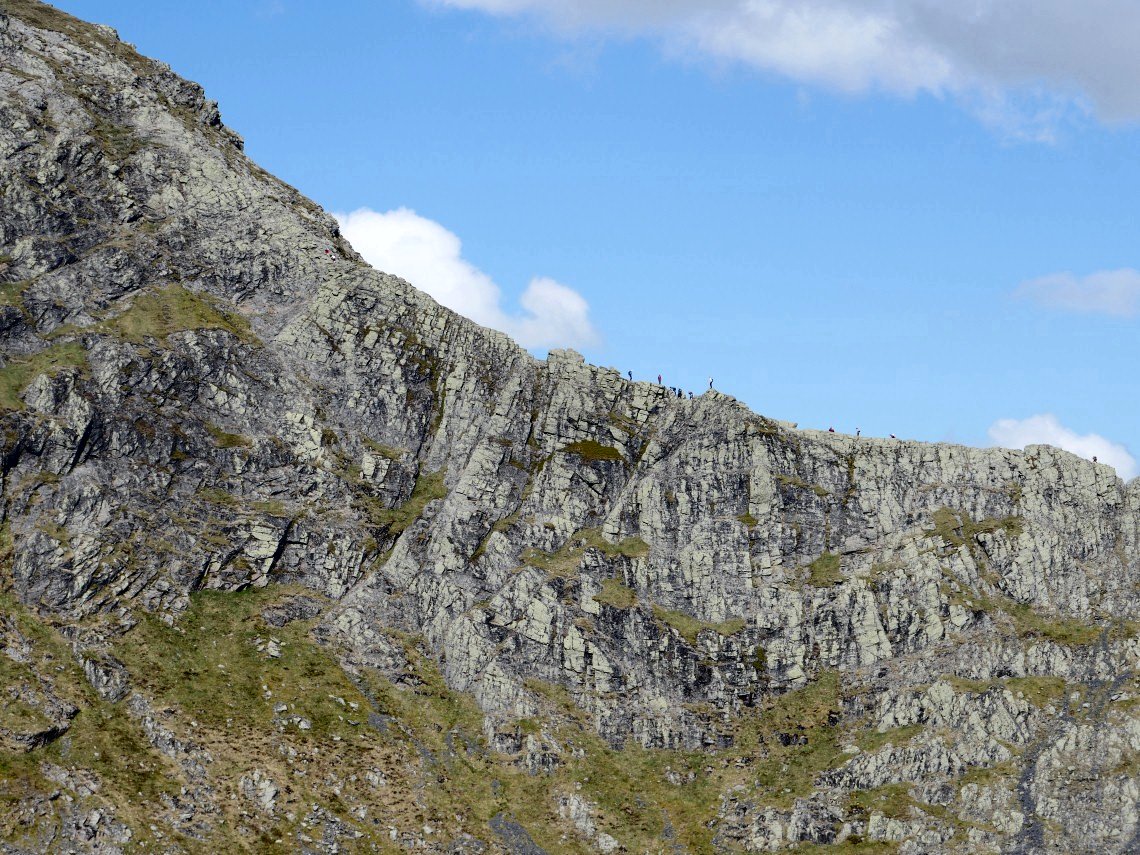 Quite a few on Sharp Edge, probably as near a perfect day to tackle the climb.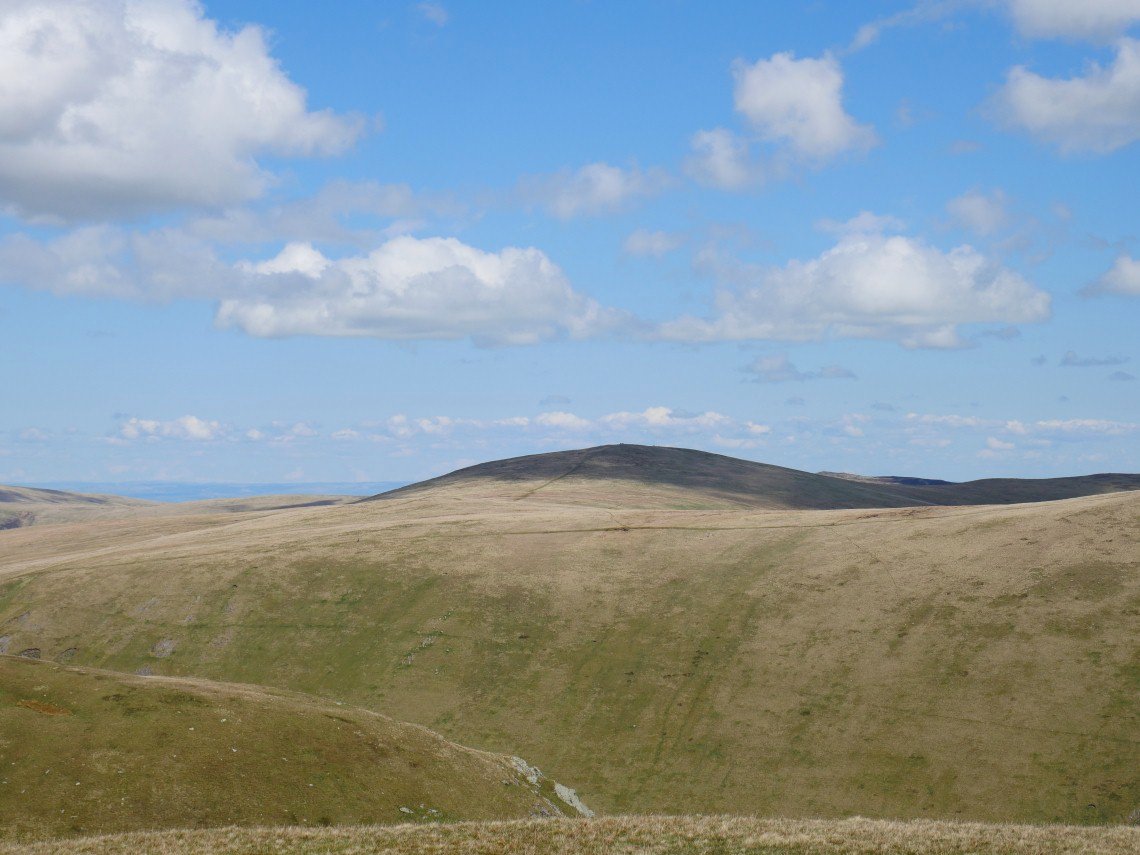 Looking over to Bowscale Fell.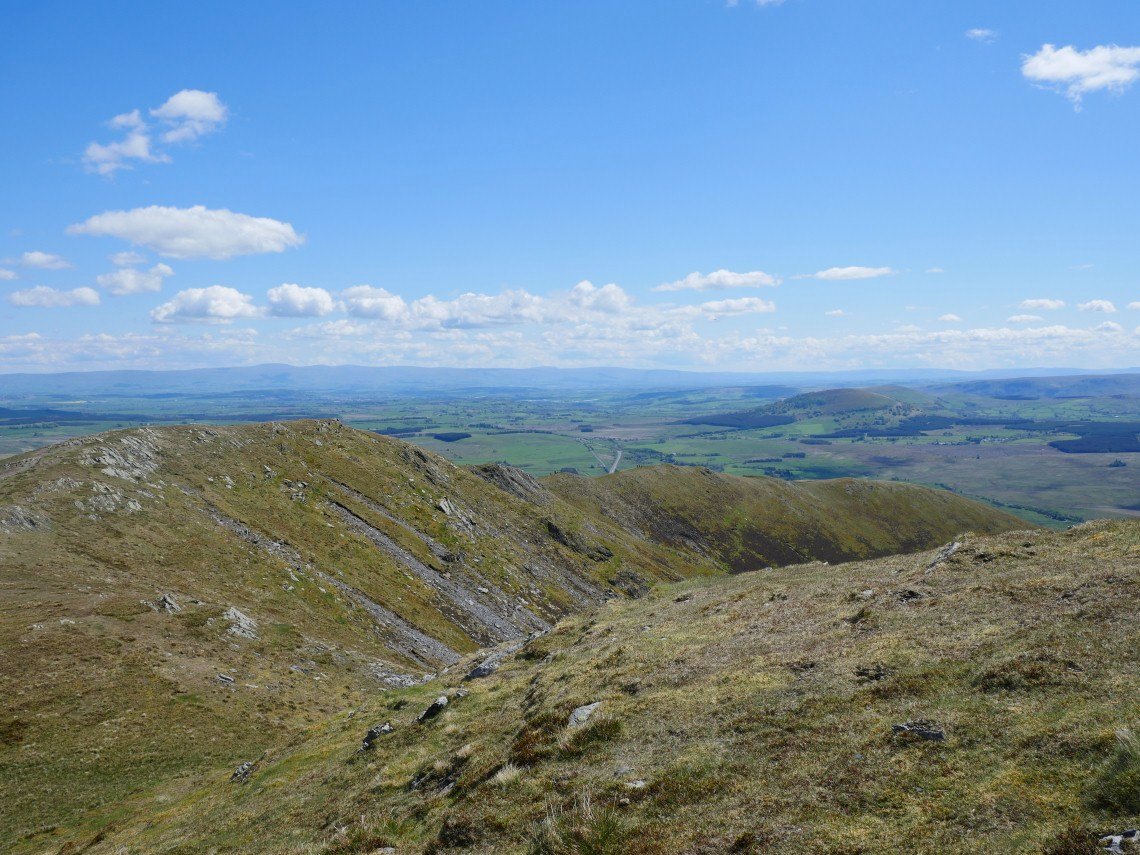 And looking back to Scales Fell.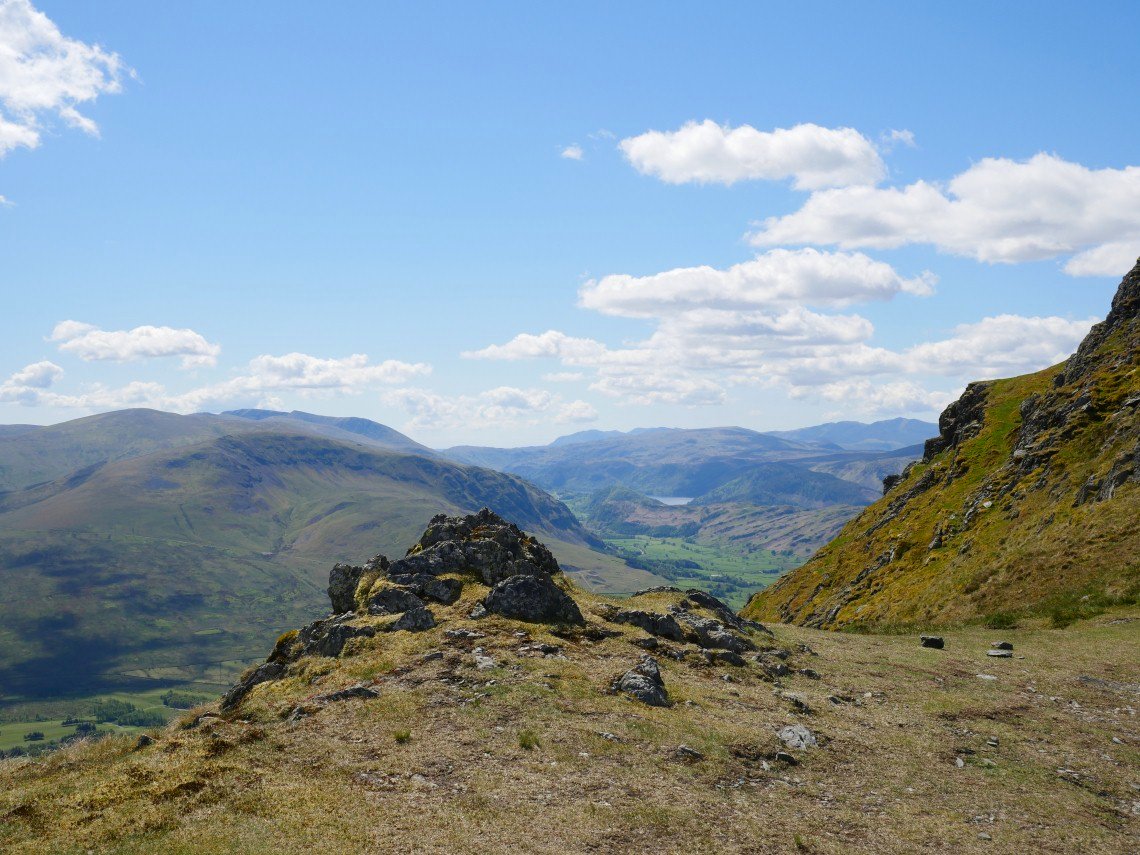 The Coniston group can be seen from a little higher.
.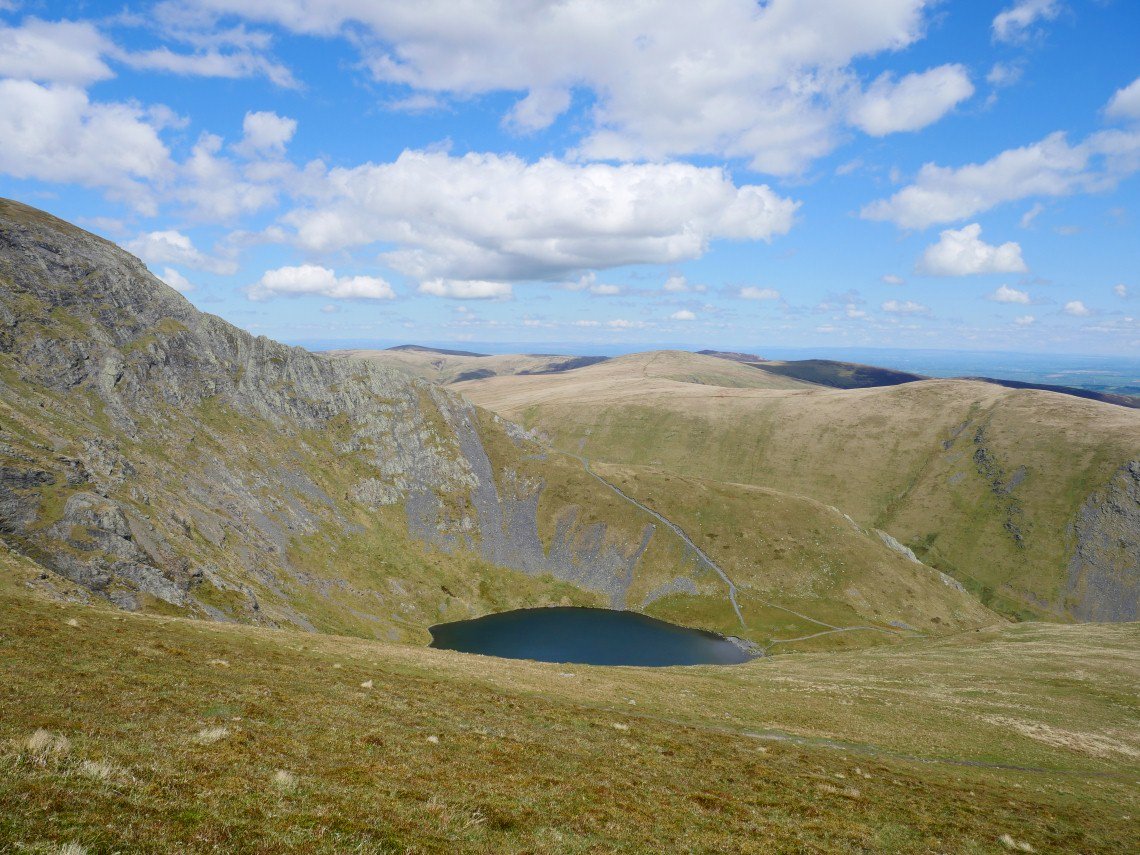 Scales Tarn.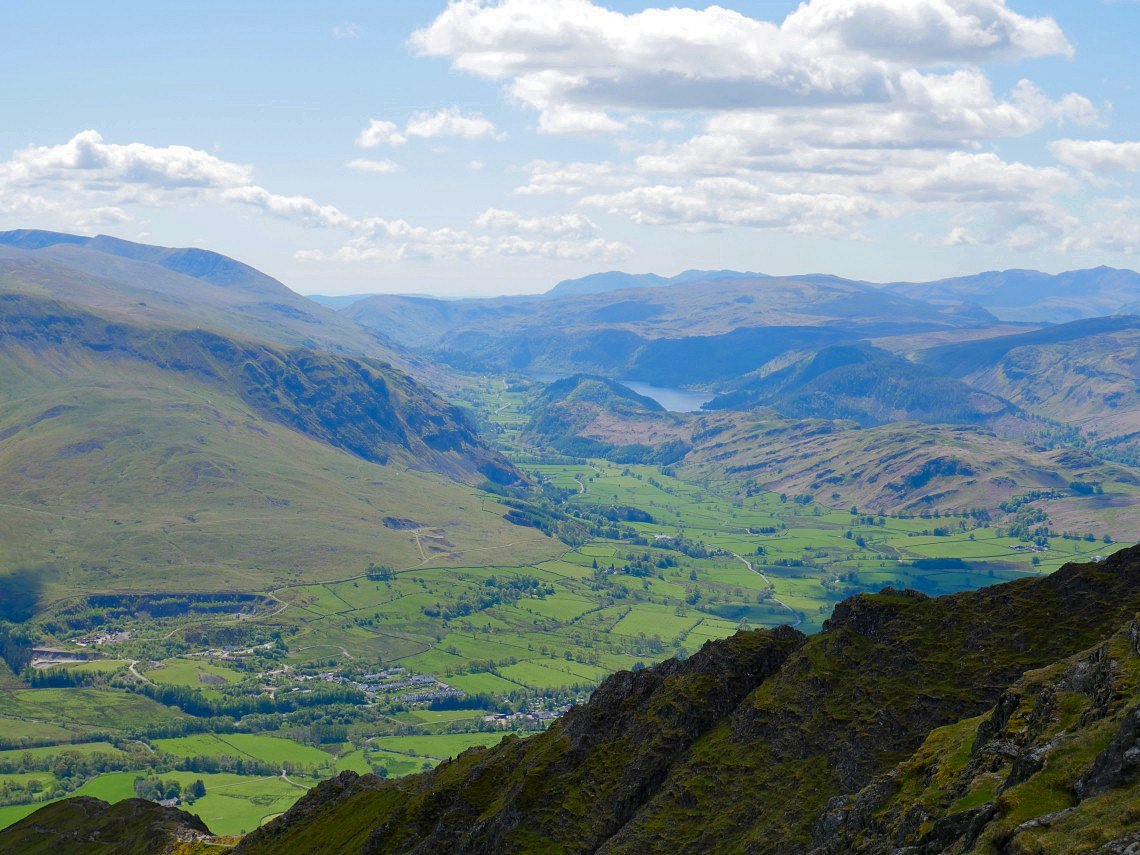 On to Doddick Fell and all of St. John's in the Vale stretches out below with the northern end of Thirlmere visible over High Rigg.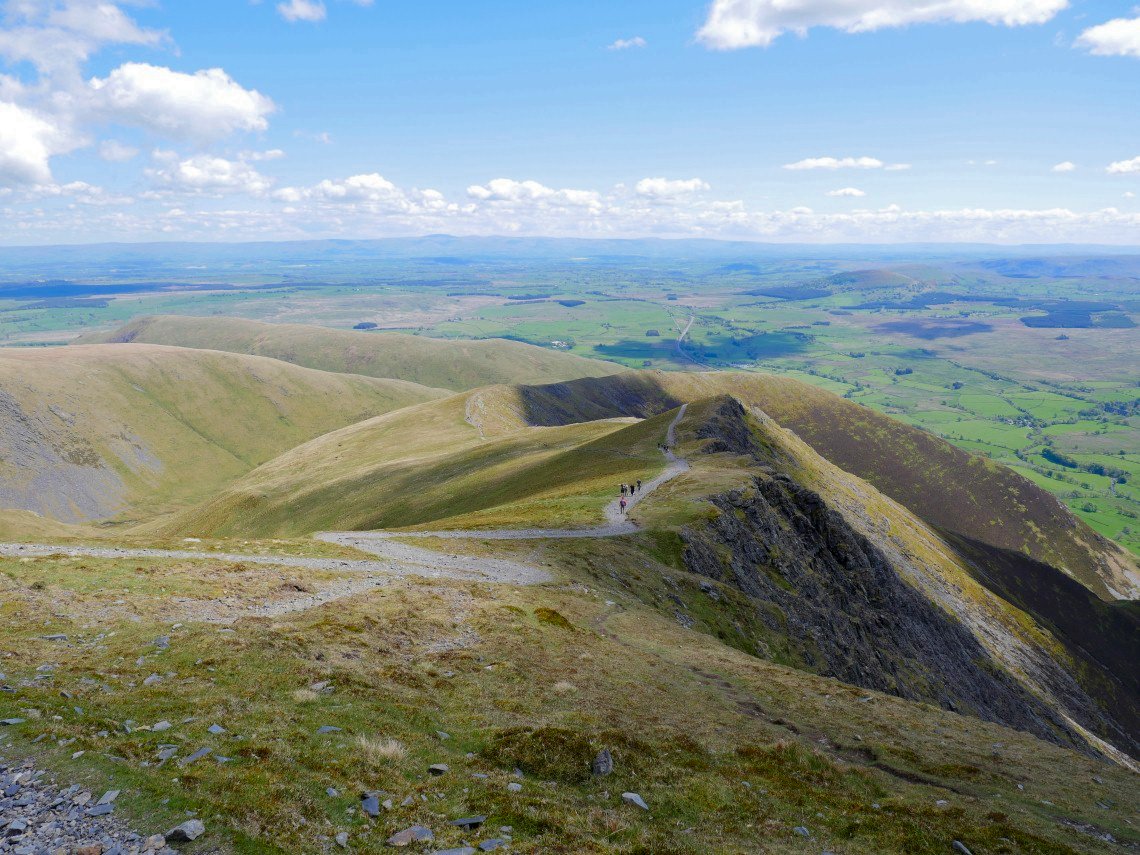 Our route up.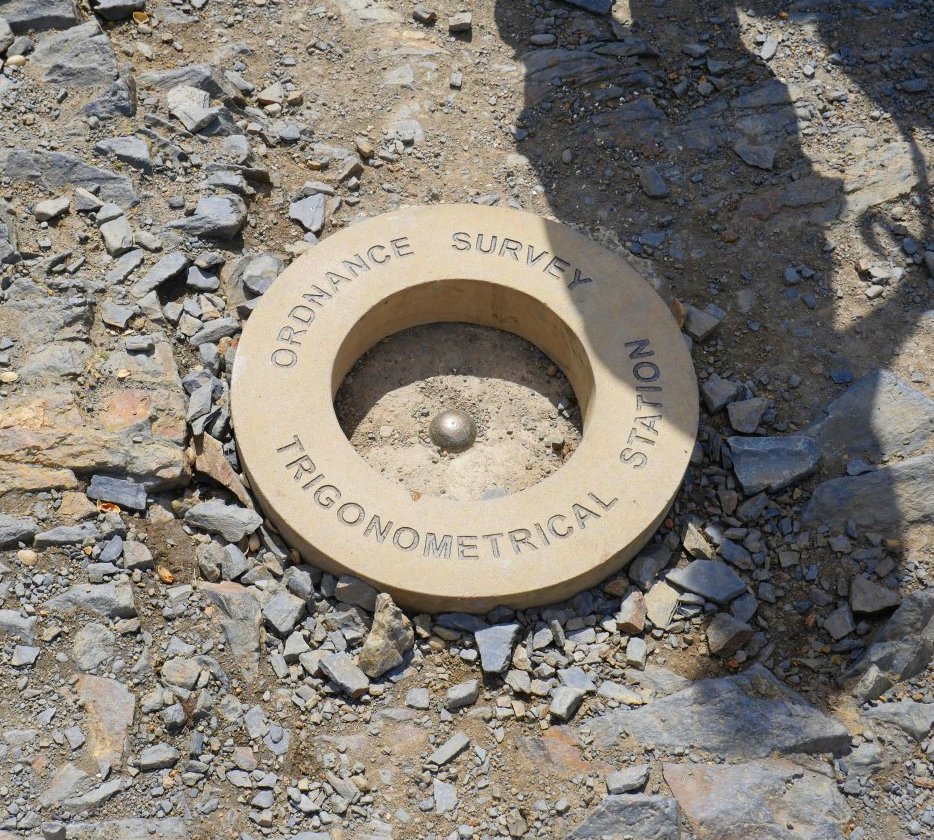 The new trig point which replaced the one that went missing.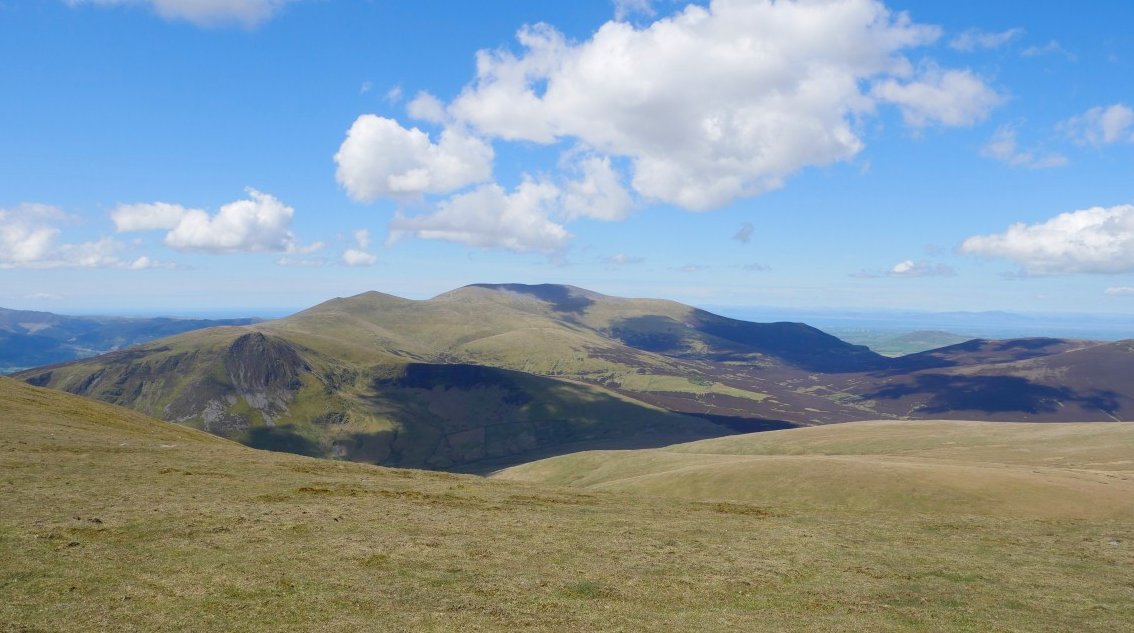 The Skiddaw group, like last week cloud free.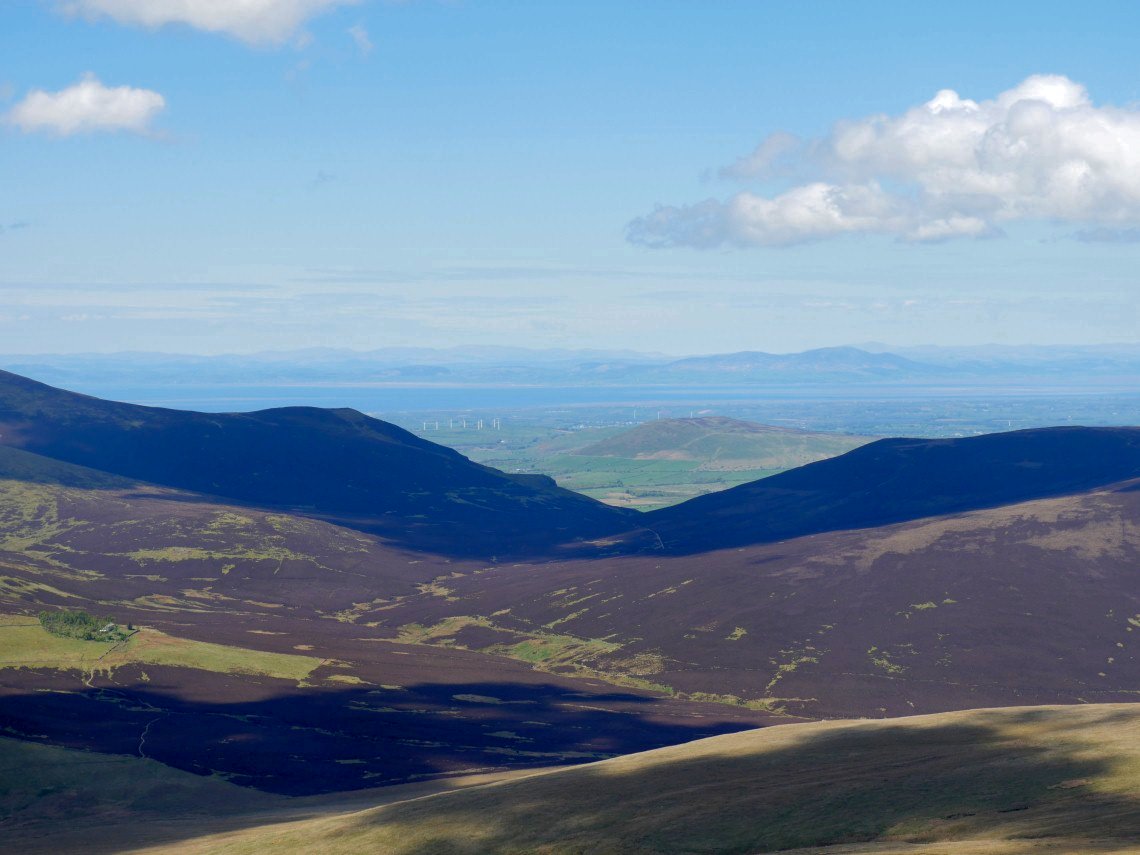 Binsey in the gap between Bakestall and Little Calva.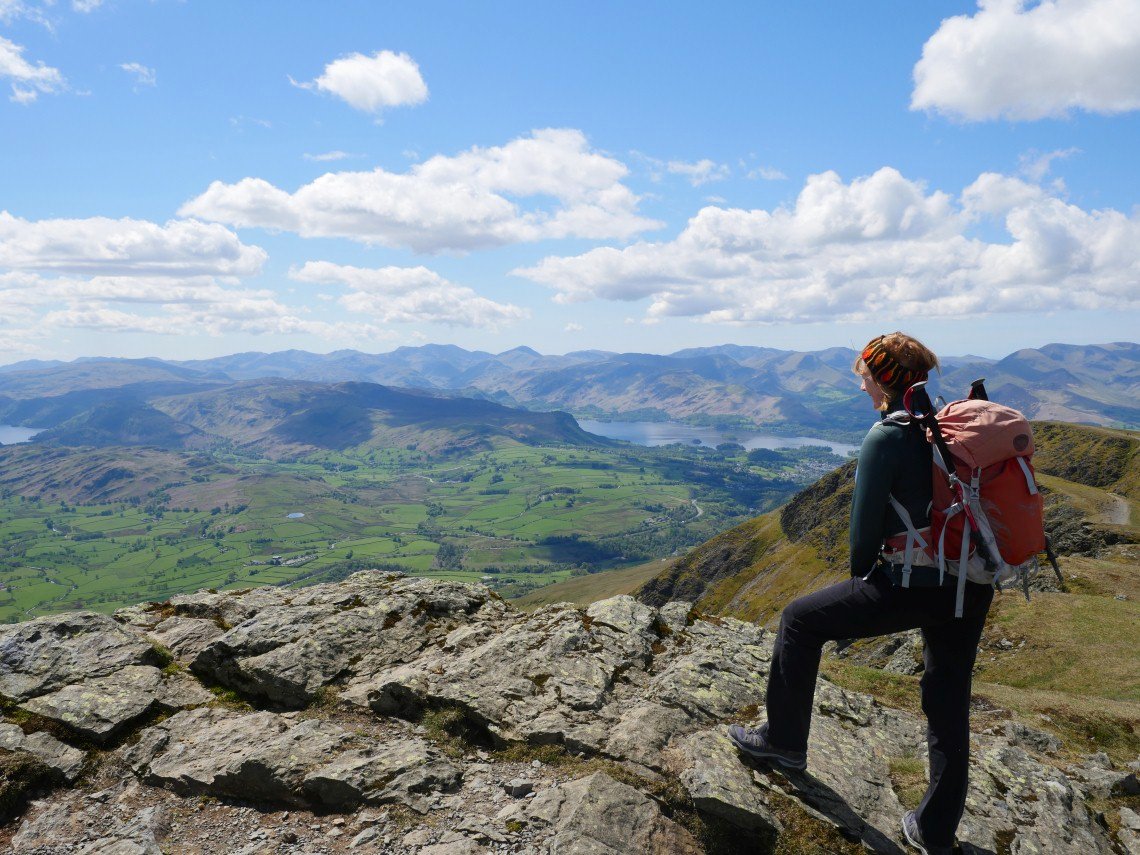 We had a walk along to Gategill top from where Sue surveys the scene.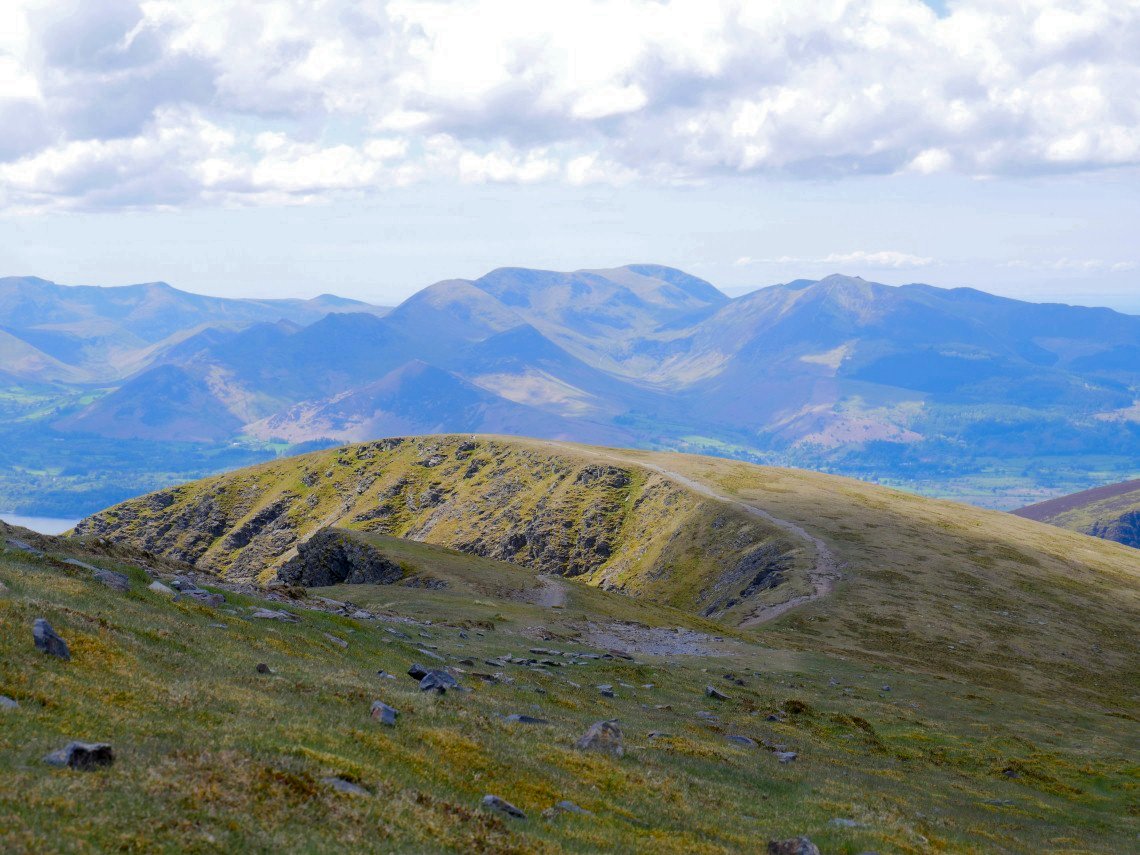 The north western fells.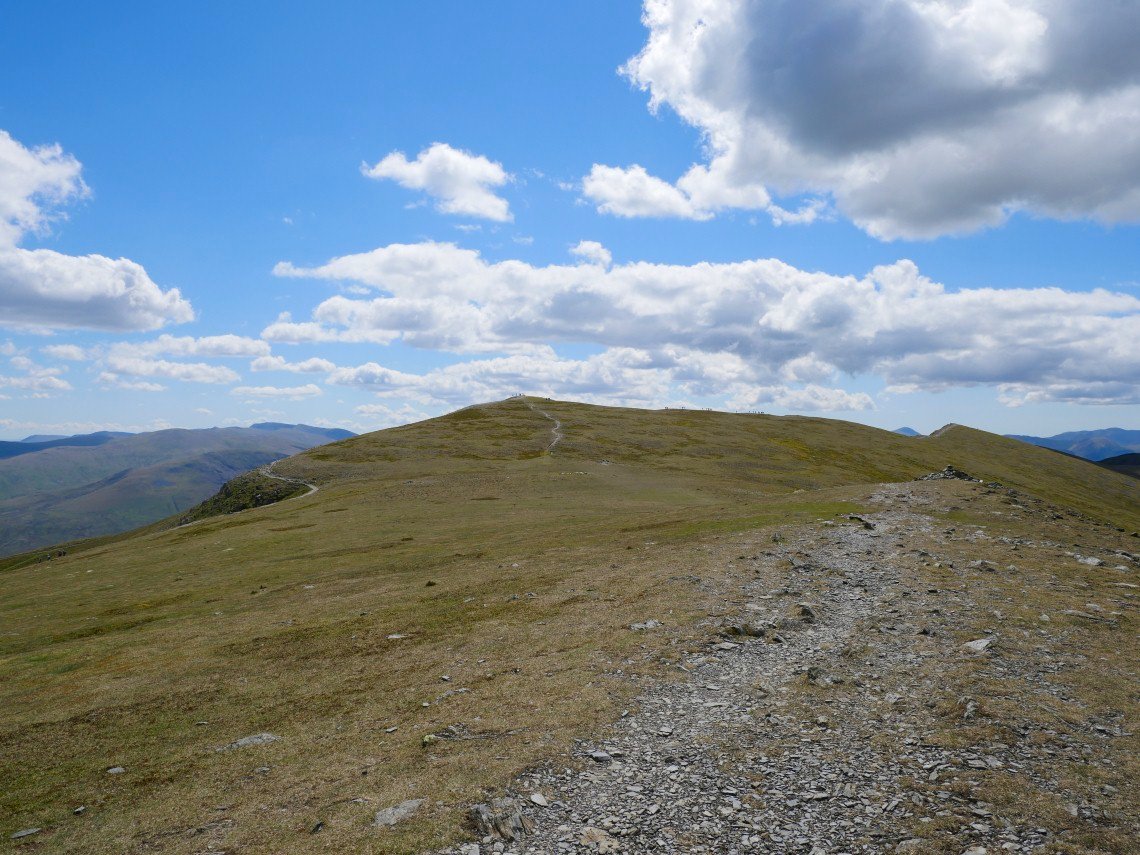 Looking back to Hallsfell top from the walk to Atkinson Pike.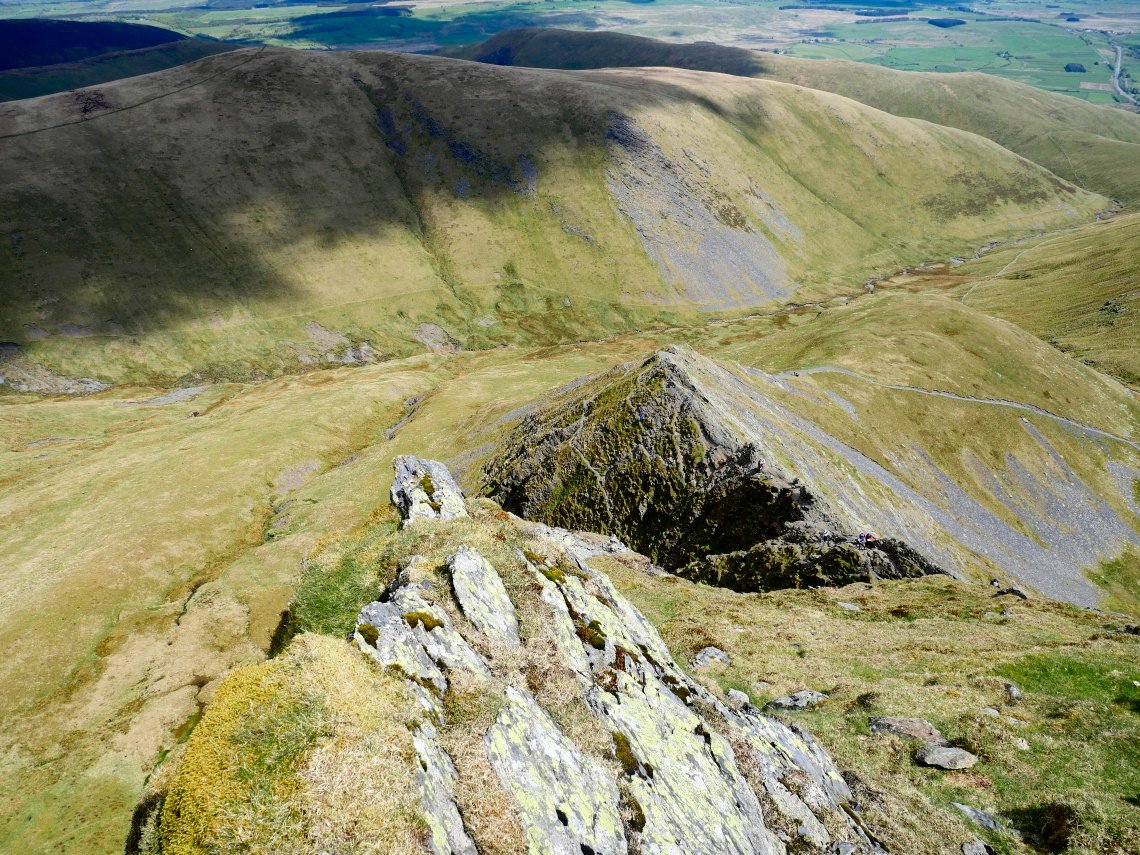 Sue and Mark made their way down the scree path around Foule Crag whilst I descended by Sharp Edge.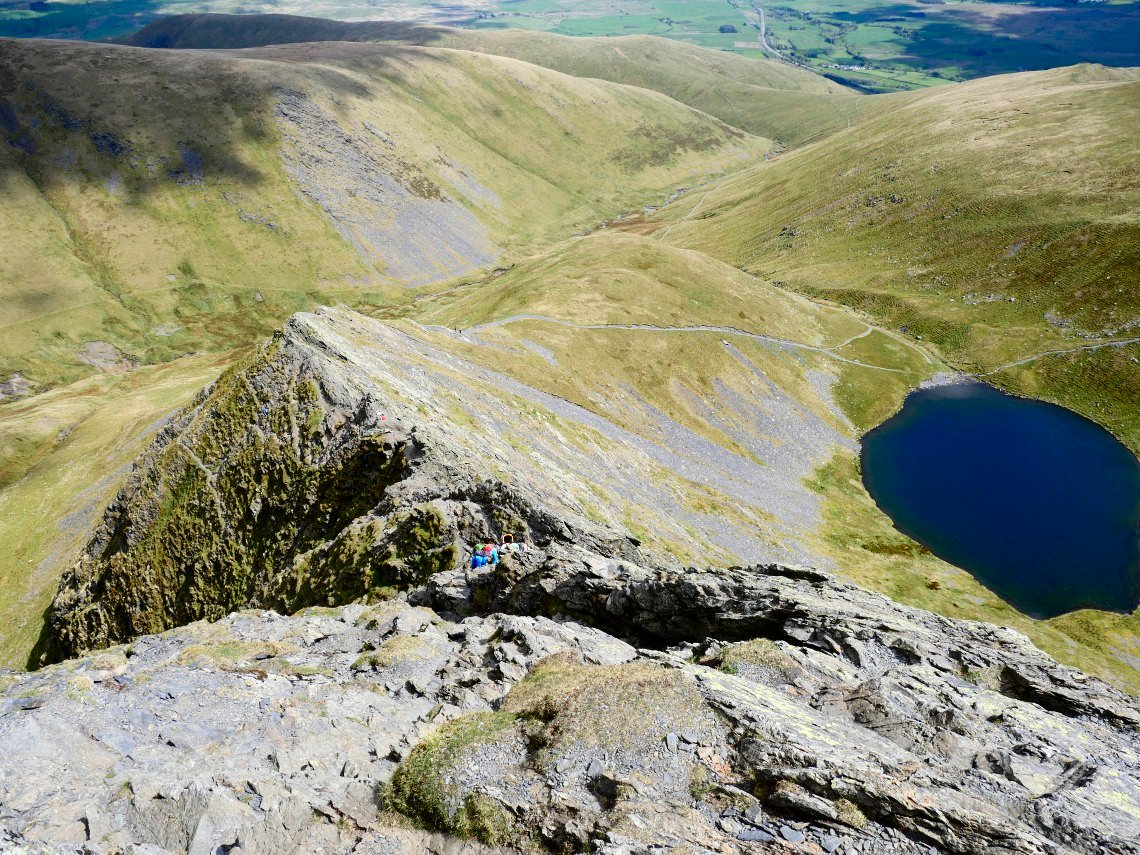 As mentioned there couldn't have been a better day to traverse Sharp Edge with the rock very dry and no wind.
A look back up.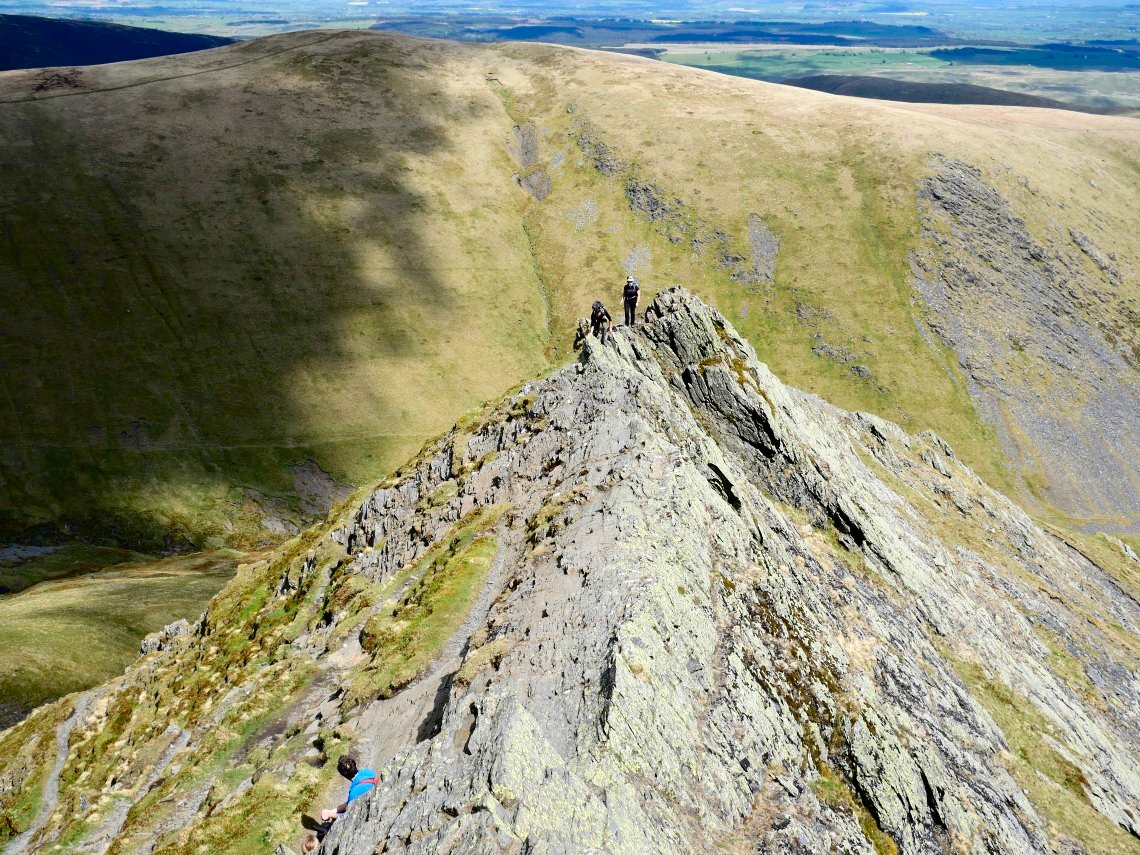 Walkers on the crest..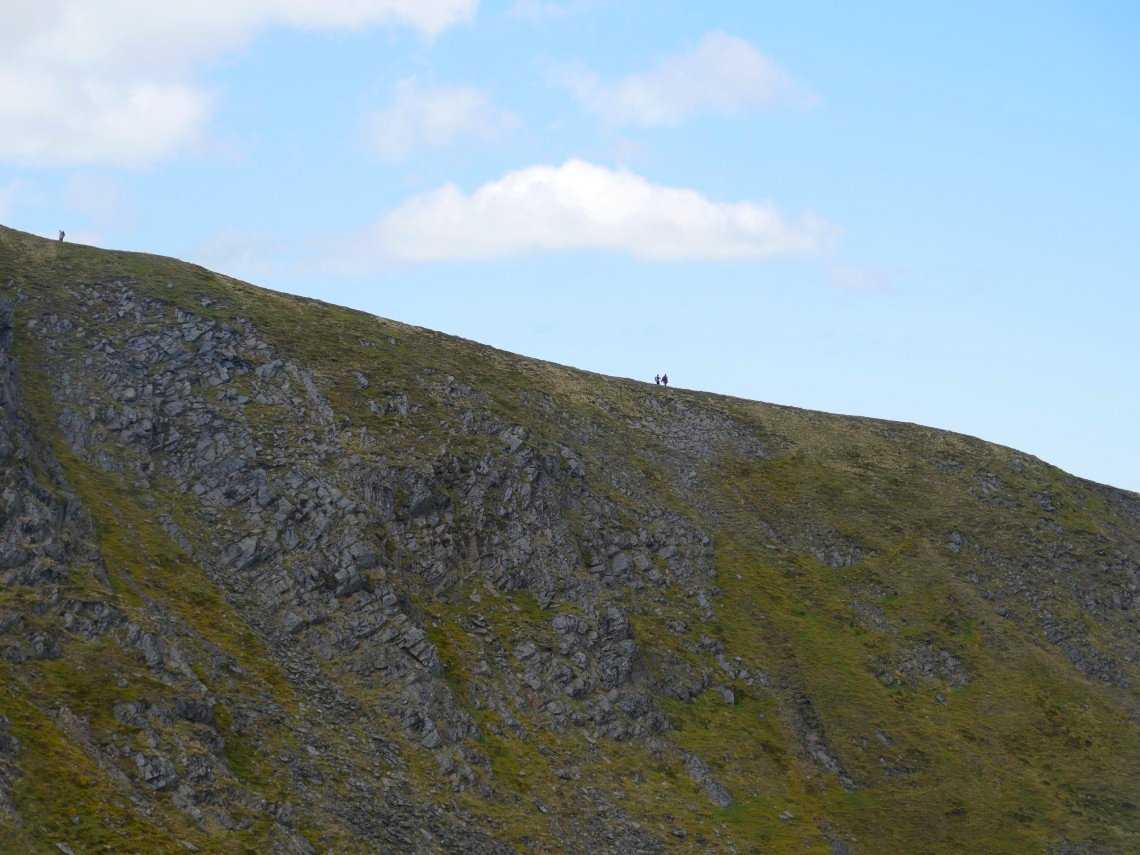 Sue and Mark on the path down.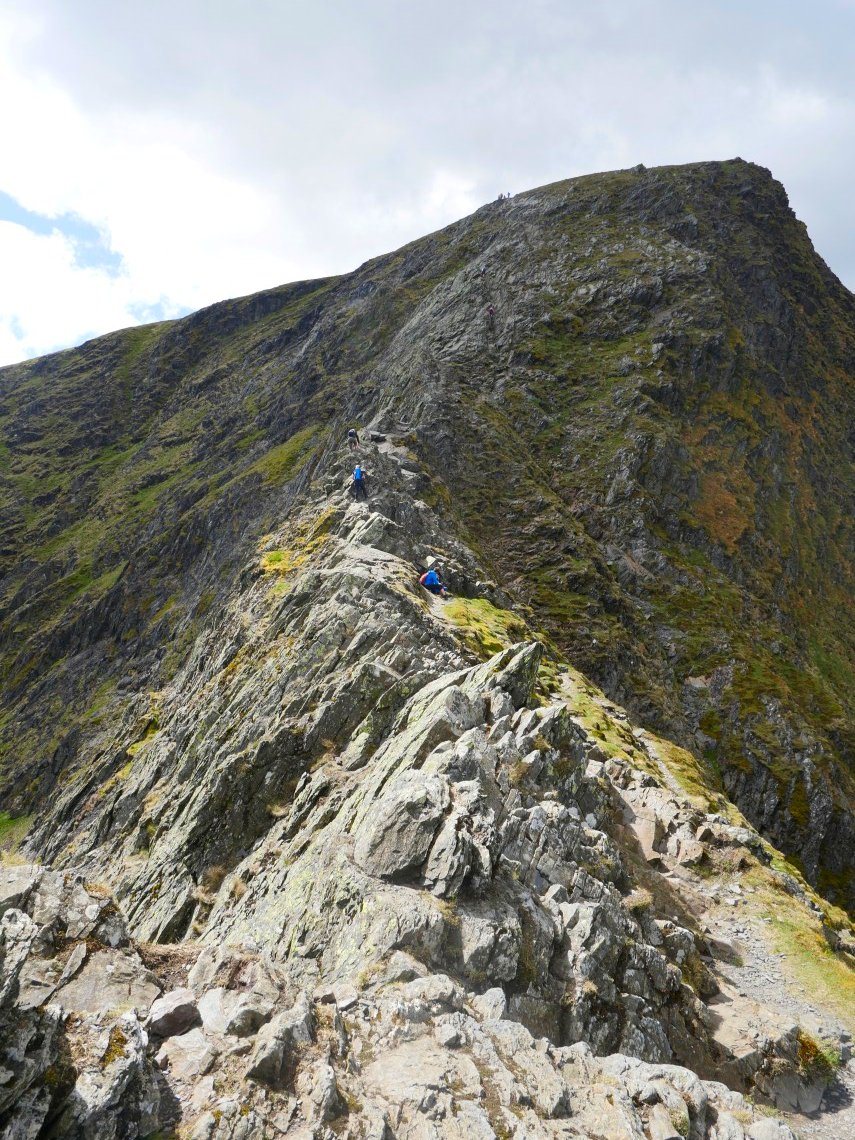 Another look back..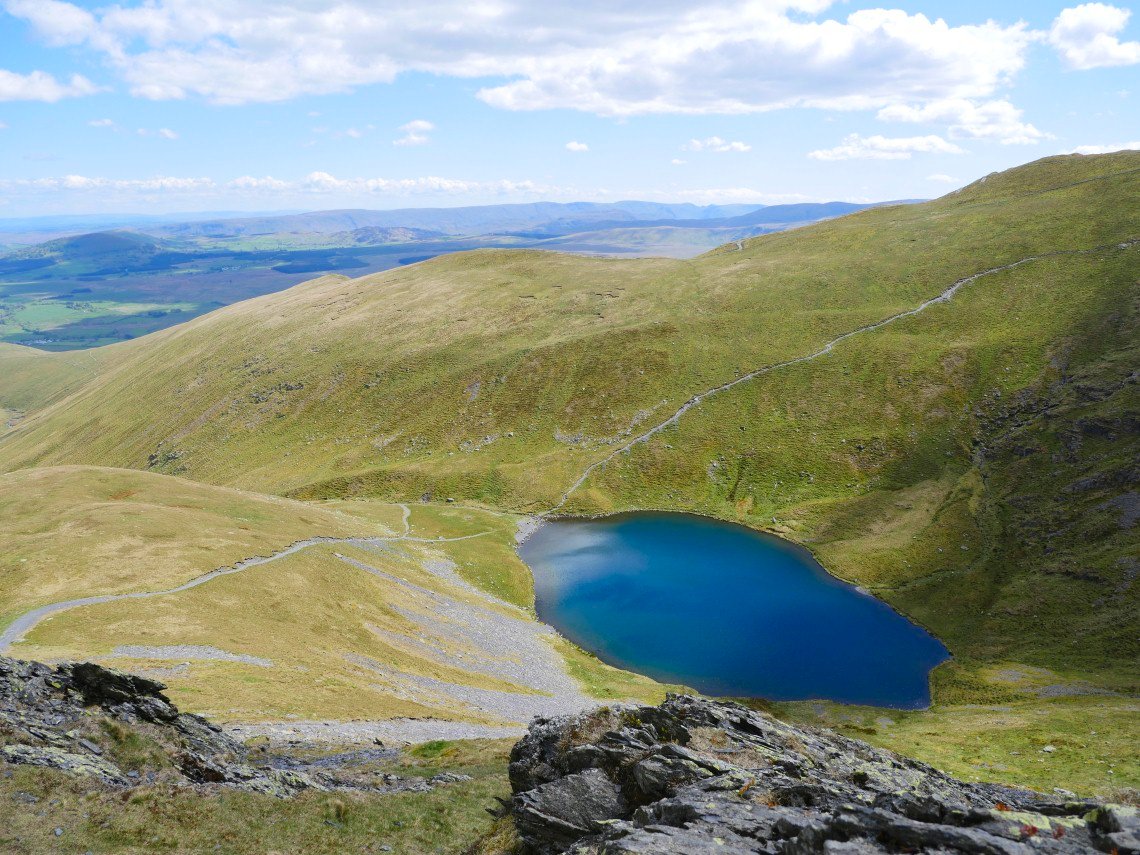 Scales Tarn again showing the path you can take to the summit if after arriving at the bottom of Sharp Edge you don't fancy it.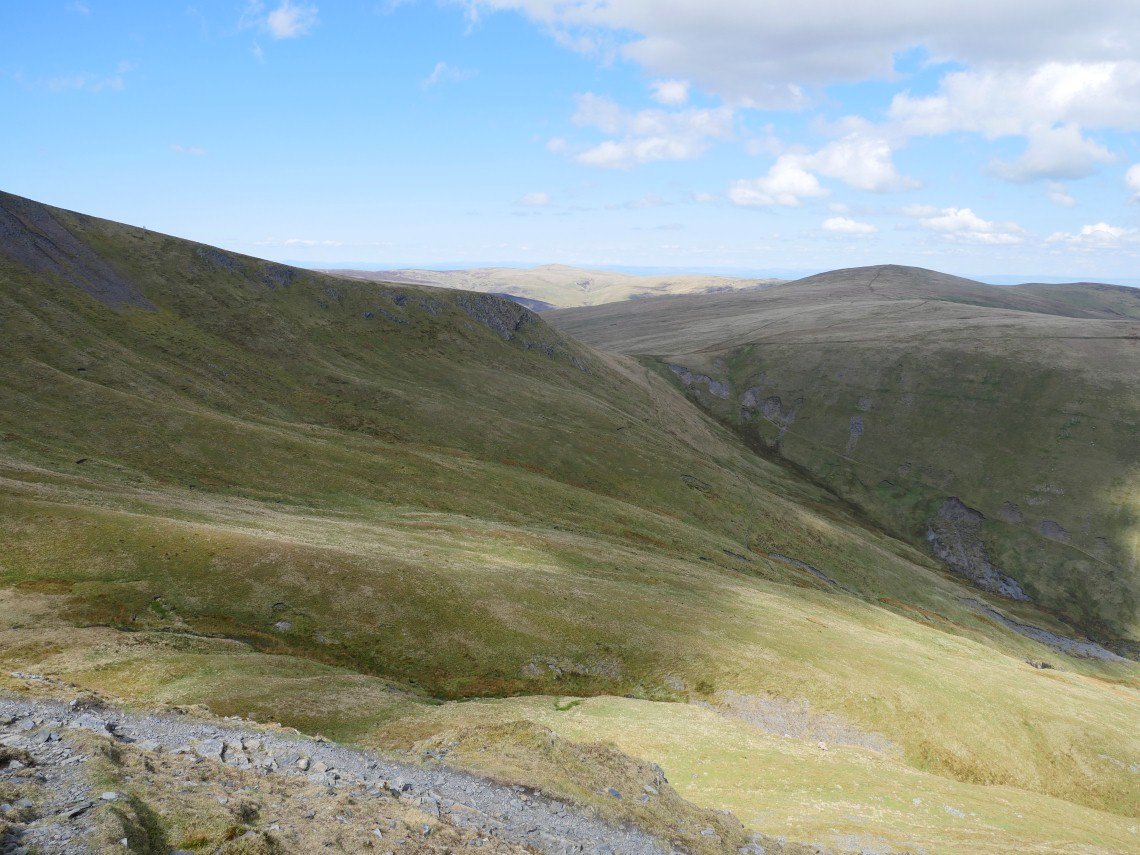 I dropped off the edge before the bottom and cut across the fellside to meet Sue and Mark .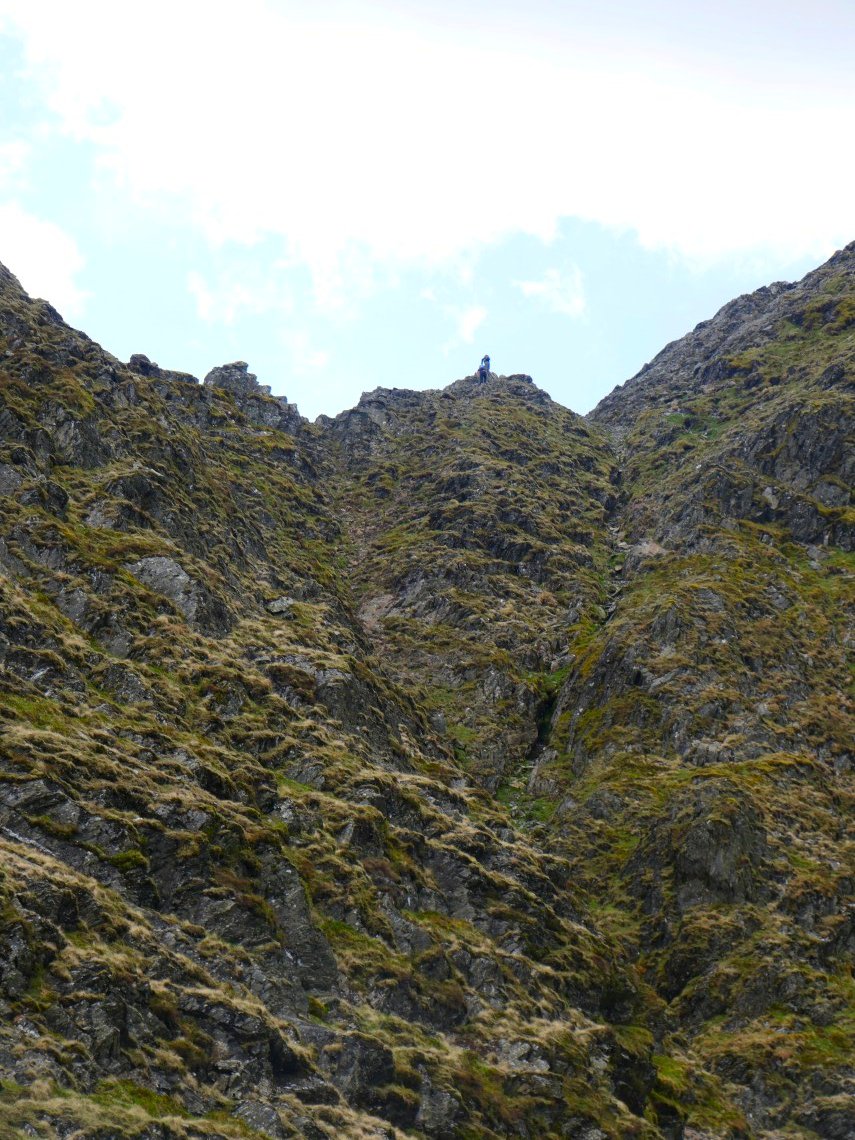 Passing the bottom of the infamous "usual gully" on the way.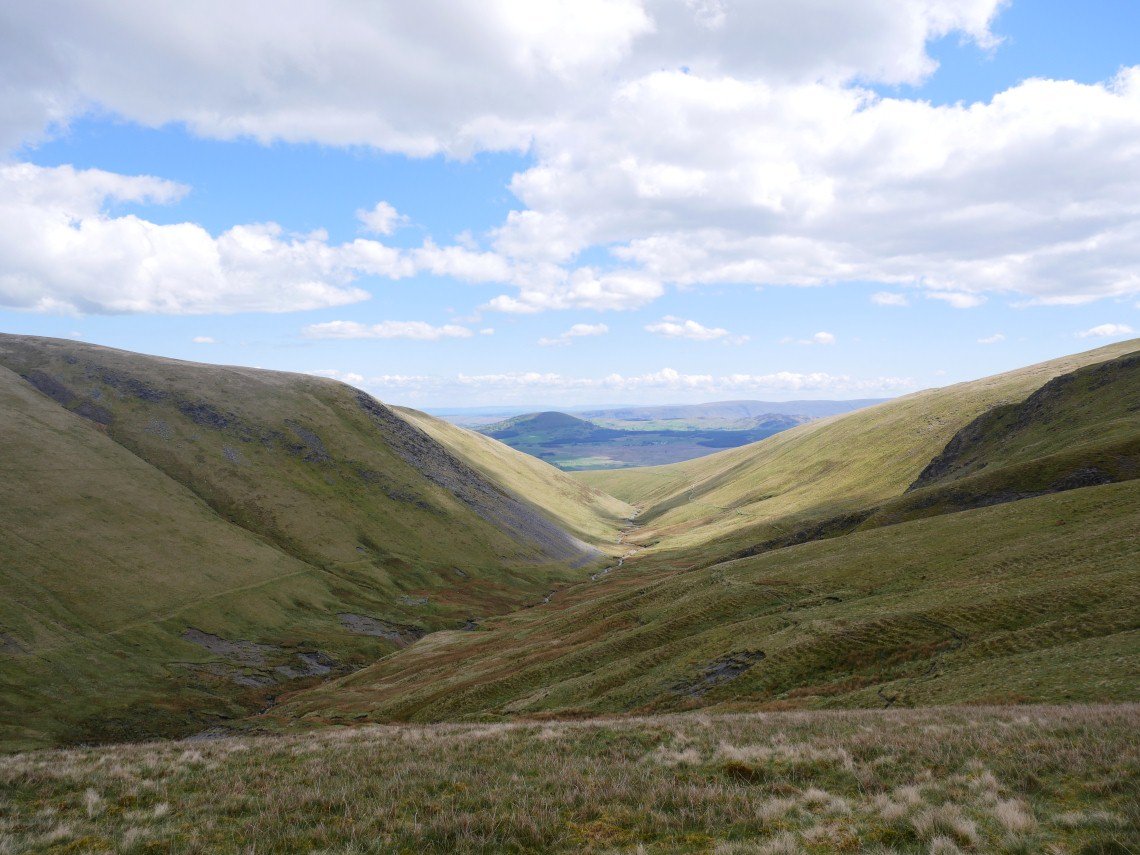 Looking along our route home.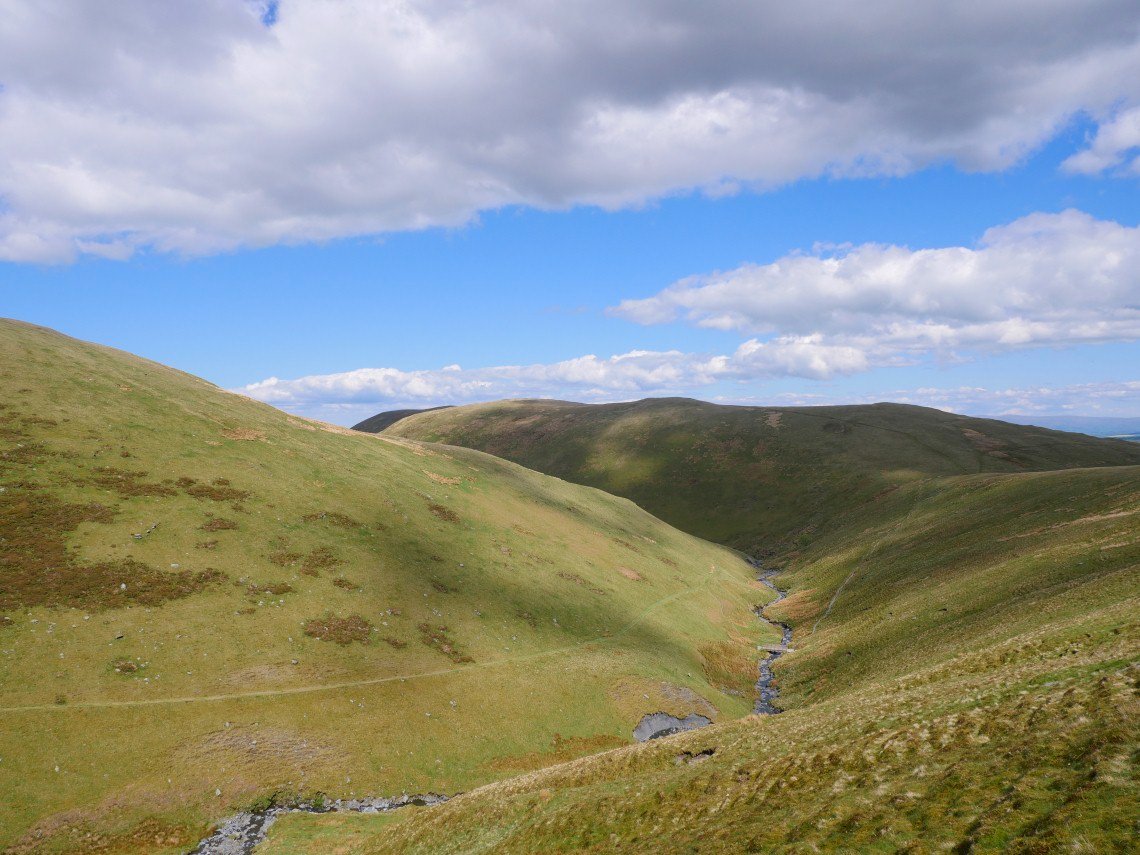 Souther Fell across the end of the valley.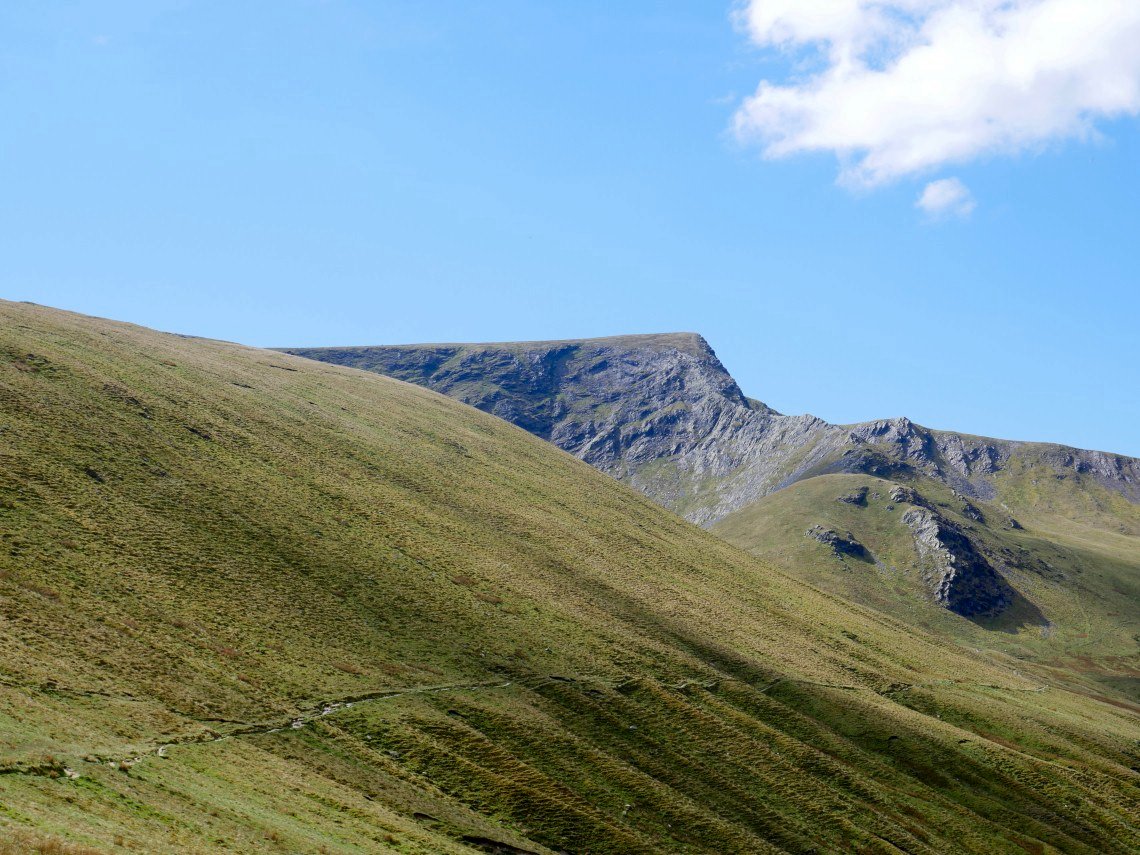 Sharp Edge.
.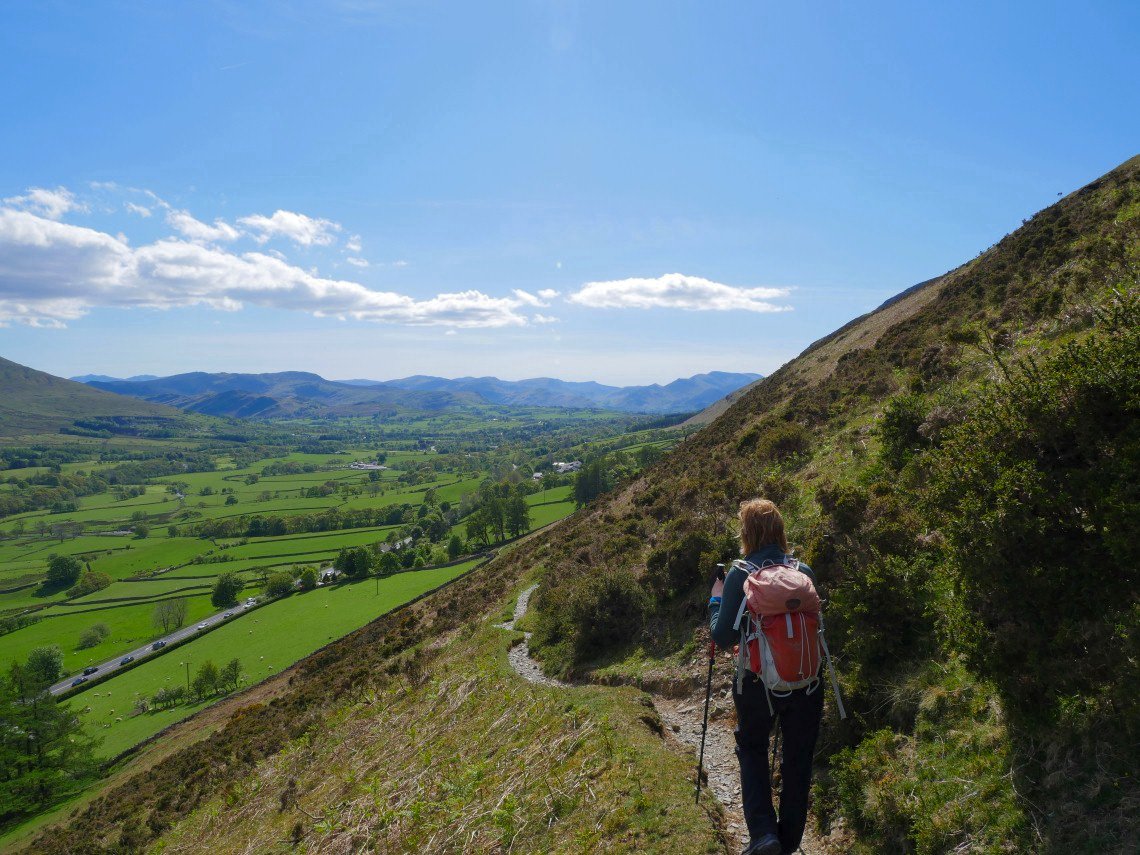 Back on our outward path now which is kind to the knees as it loses height gradually.