WWW.KARLSWALKS.CO.UK
PICTURES AND TRIP REPORTS FROM MY WALKS IN THE ENGLISH LAKE DISTRICT
---
Brock Crags and Angle Tarn Pike from Hartsop
17th November 2019
Route. Hartsop - Heyeswater - Satura Crag - Brock Crags - Angle tarn - Angle Tarn Pike - Boredale Hause - Hartsop (about 6.5 miles 1850ft of ascent )
After being spoiled by last weeks sunshine and blue sky it was back to gray skies and intermittent rain.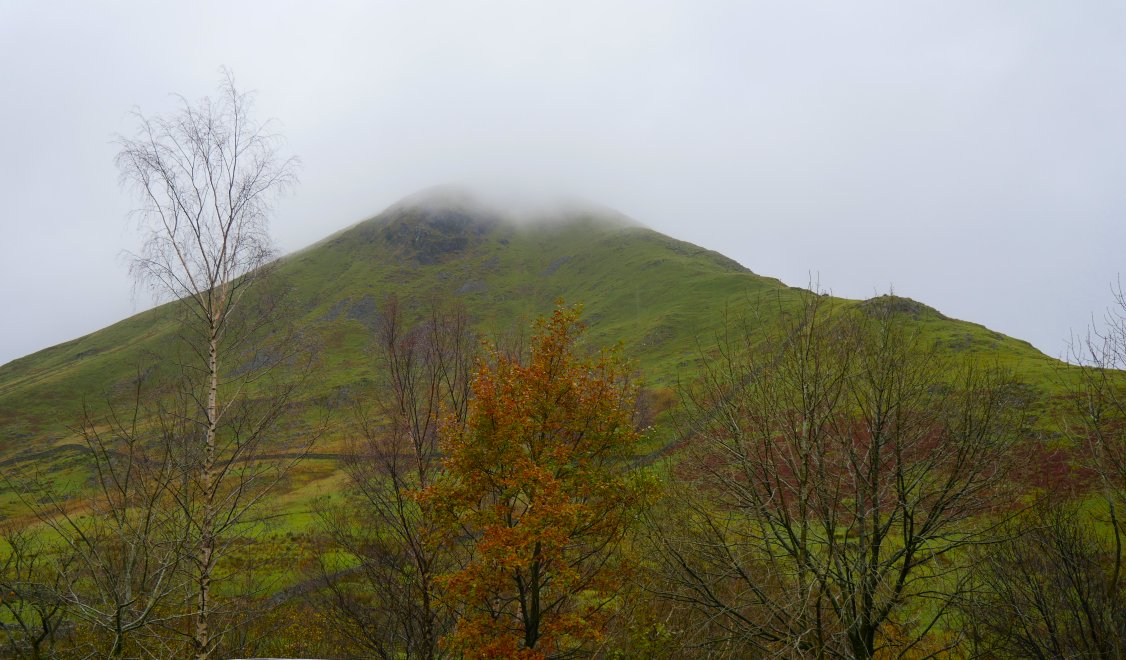 Looking up to Hartsop Dodd as Sue, Robert and I boot up in the car parking spaces in Hartsop.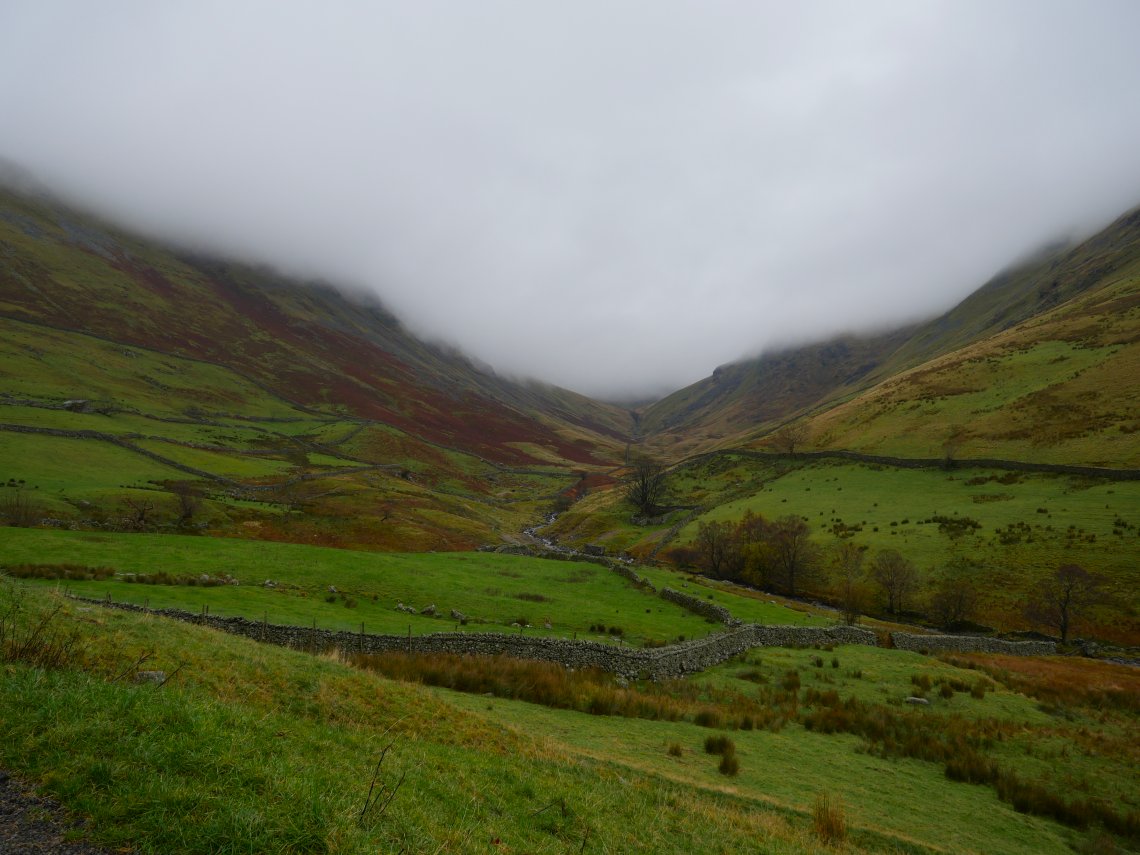 Climbing away from the hamlet and after a few minutes you get a view up to Threshwtwaite Cove.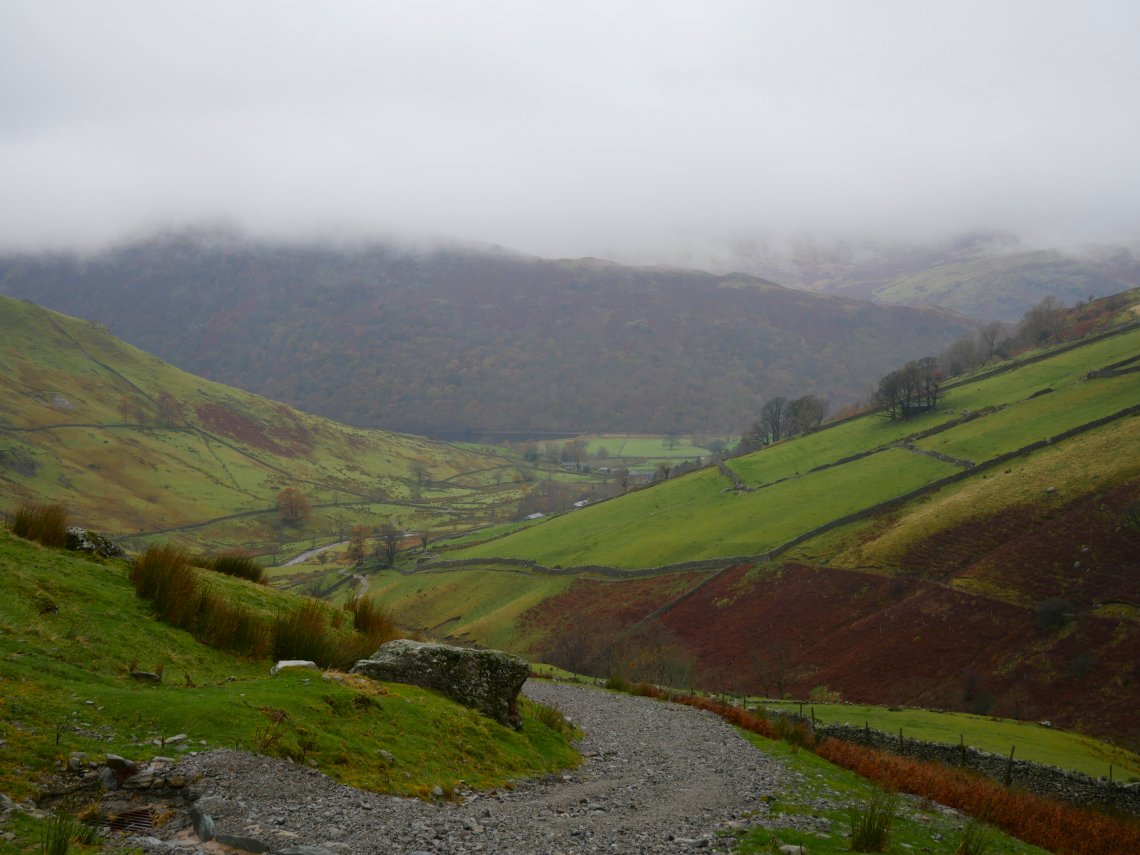 Hartsop-Above -How and all the higher fells beyond are invisible today..
Given the amount of rain that has fallen recently the streams were in full flow.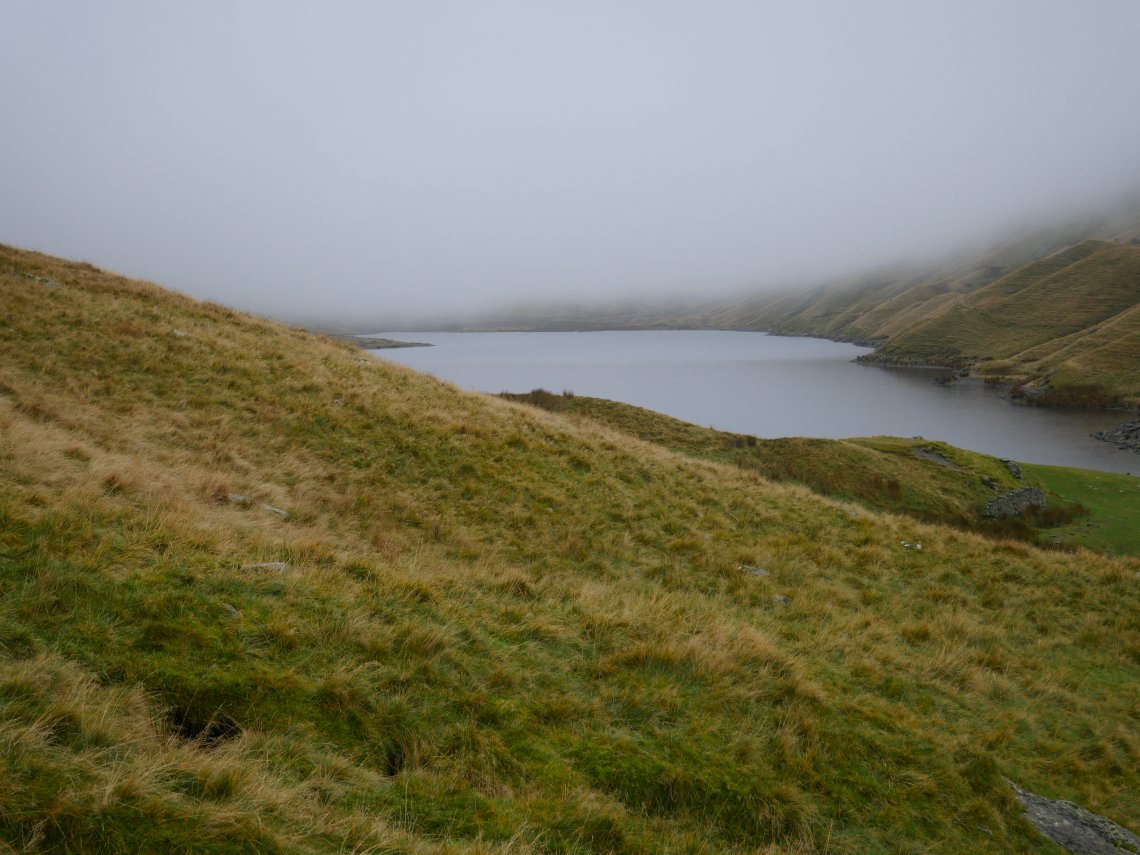 Hayeswater.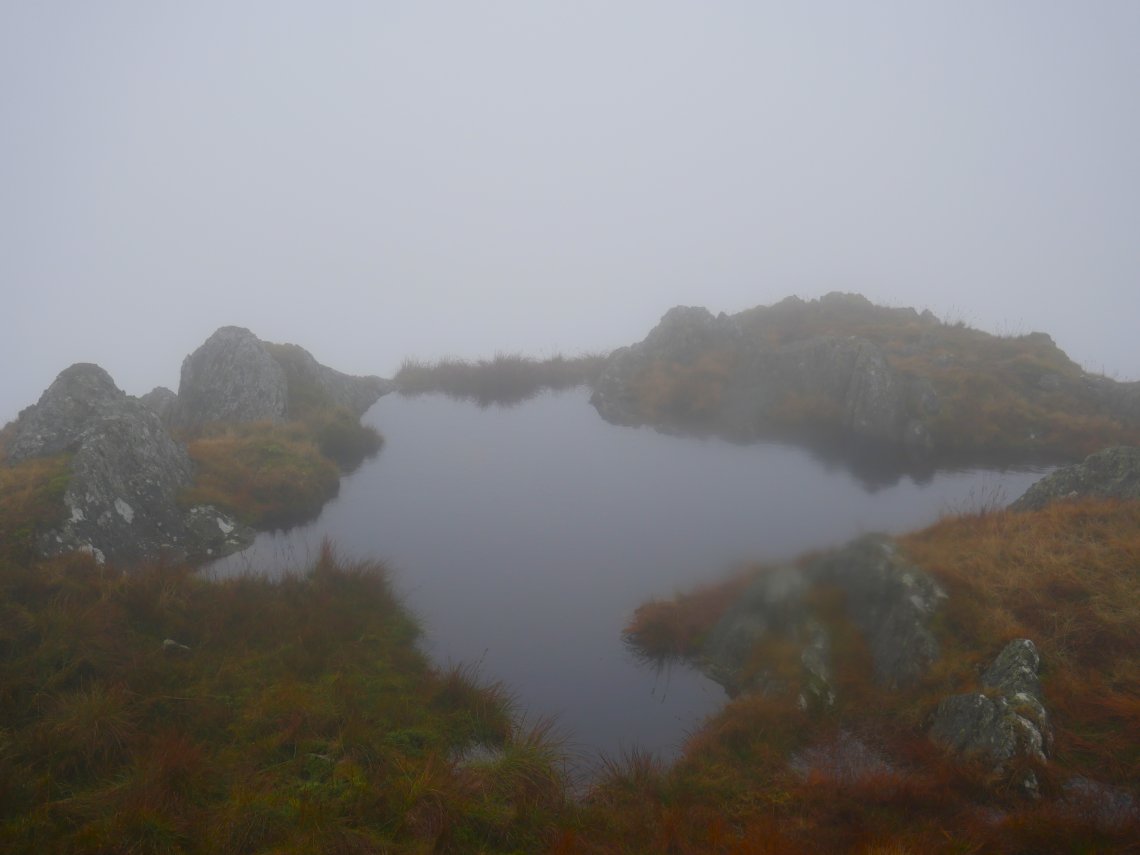 In the cloud as we pass over Satura Crag.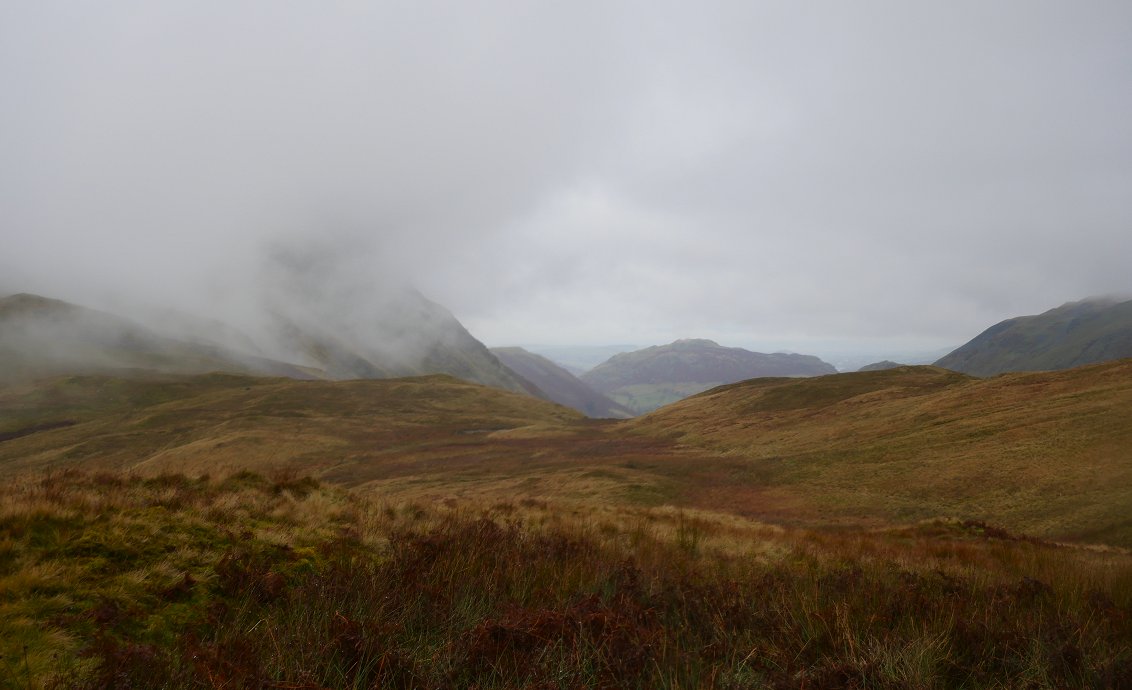 In fact we were in the cloud all over Brock Crags and Angle Tarn Pikes and as the rain had started to fall quite heavily I didn't take another picture until we were descending to Boredale Hause Hallin Fell is the hill in the distance.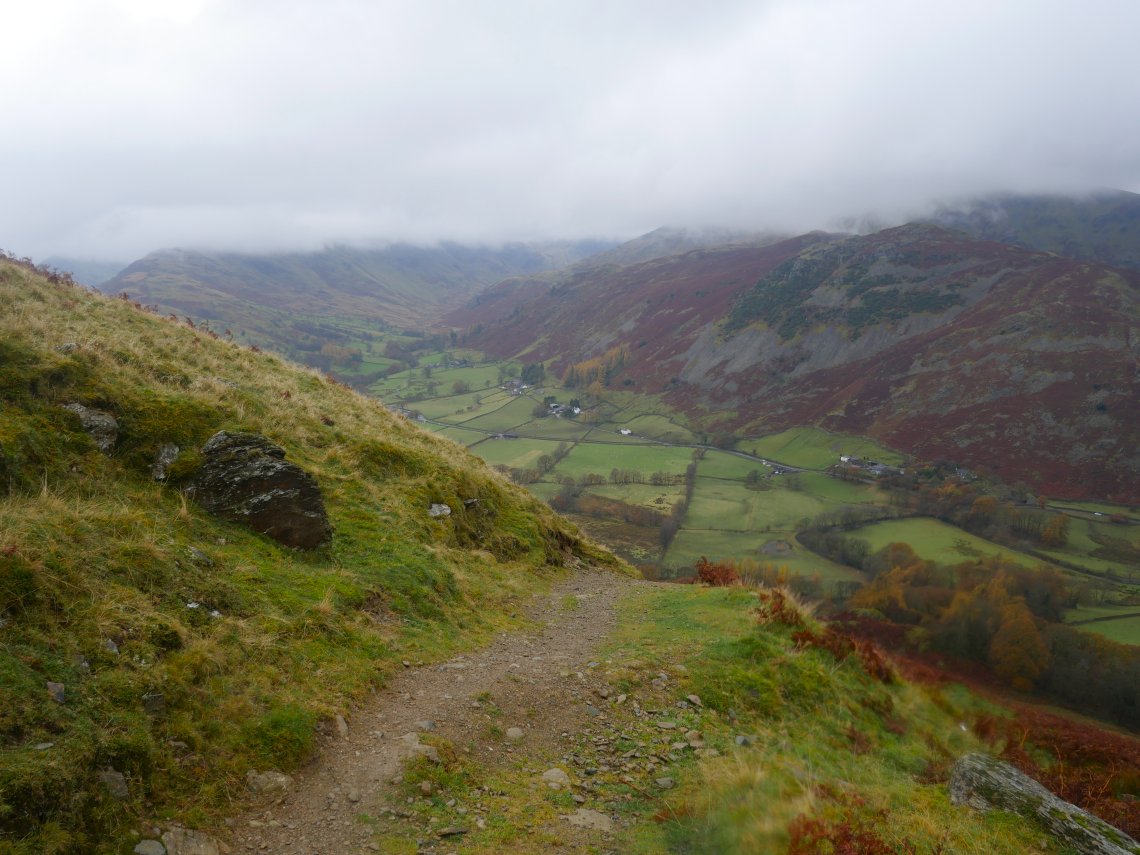 On to the steep section of the path back to Hartsop from Boredale Hause.
.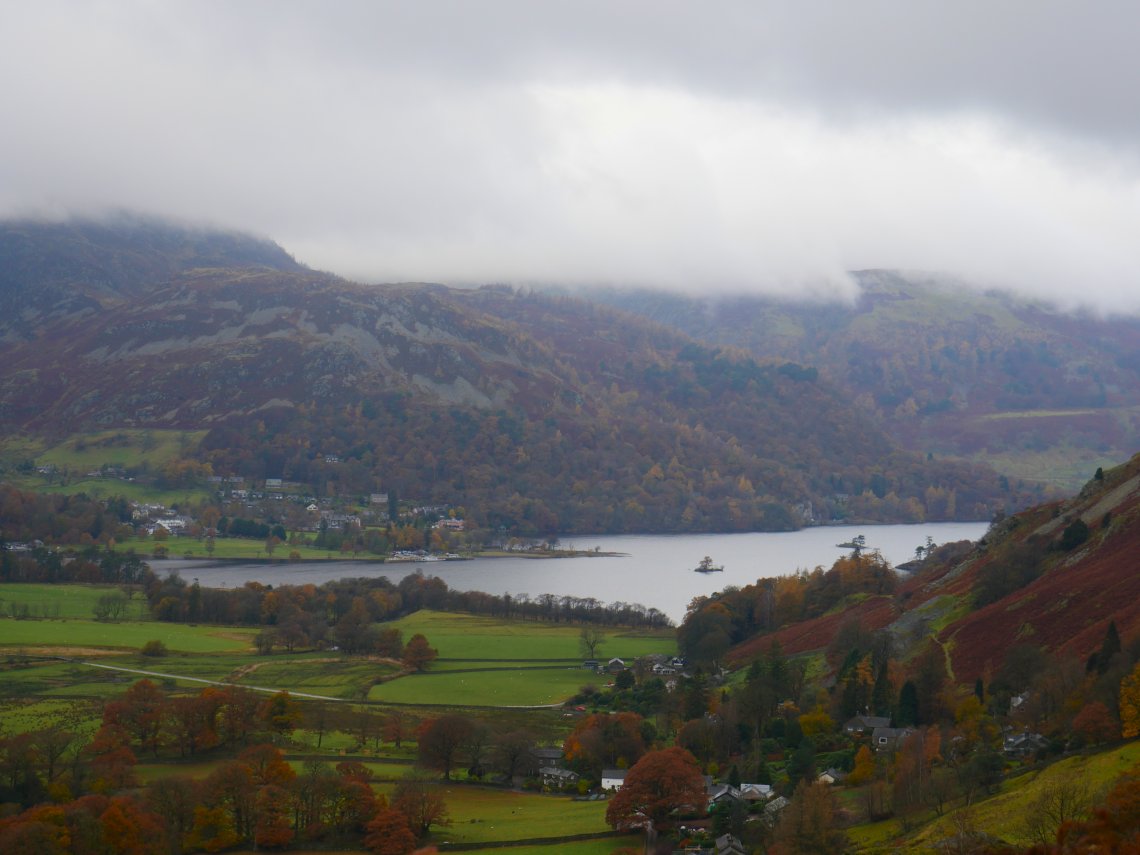 Ullswater and Glenridding with Keldas above.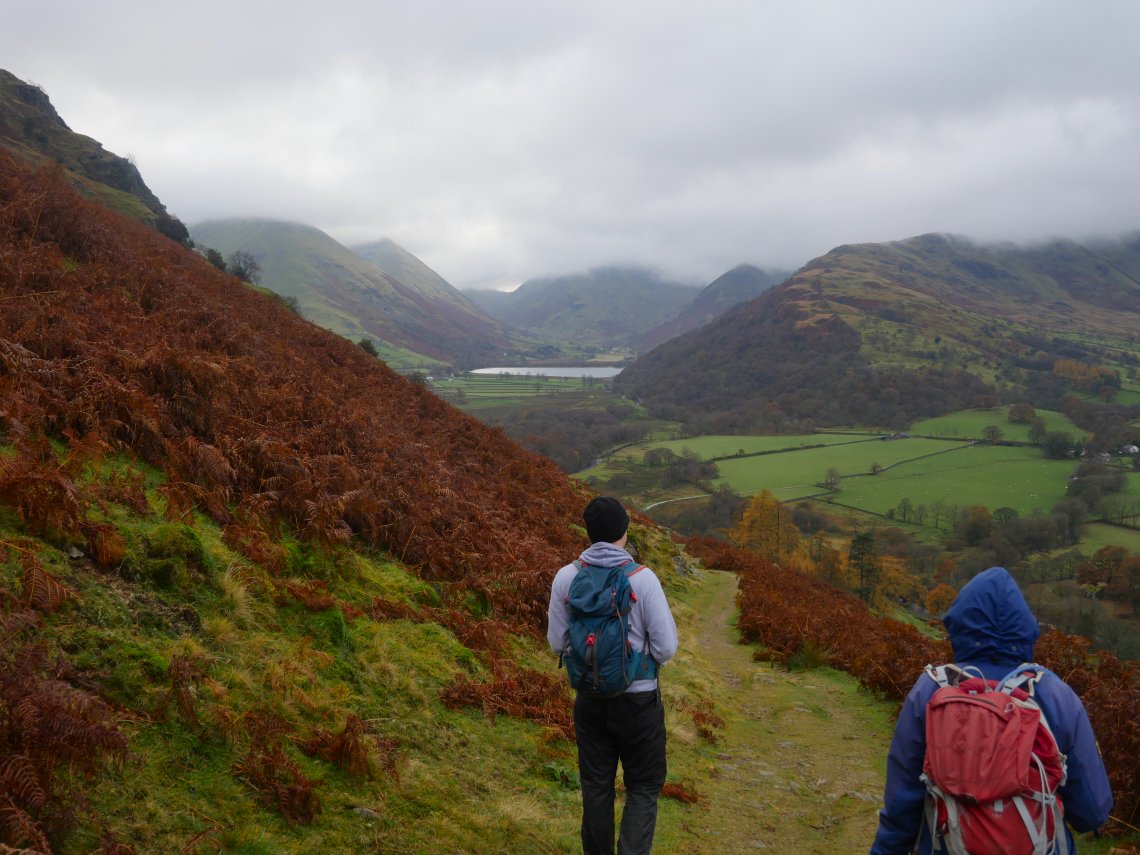 Brotherswater in the distance, I don't think the mist has lifted at all it's just that we have dropped below it so at least have a bit of a view.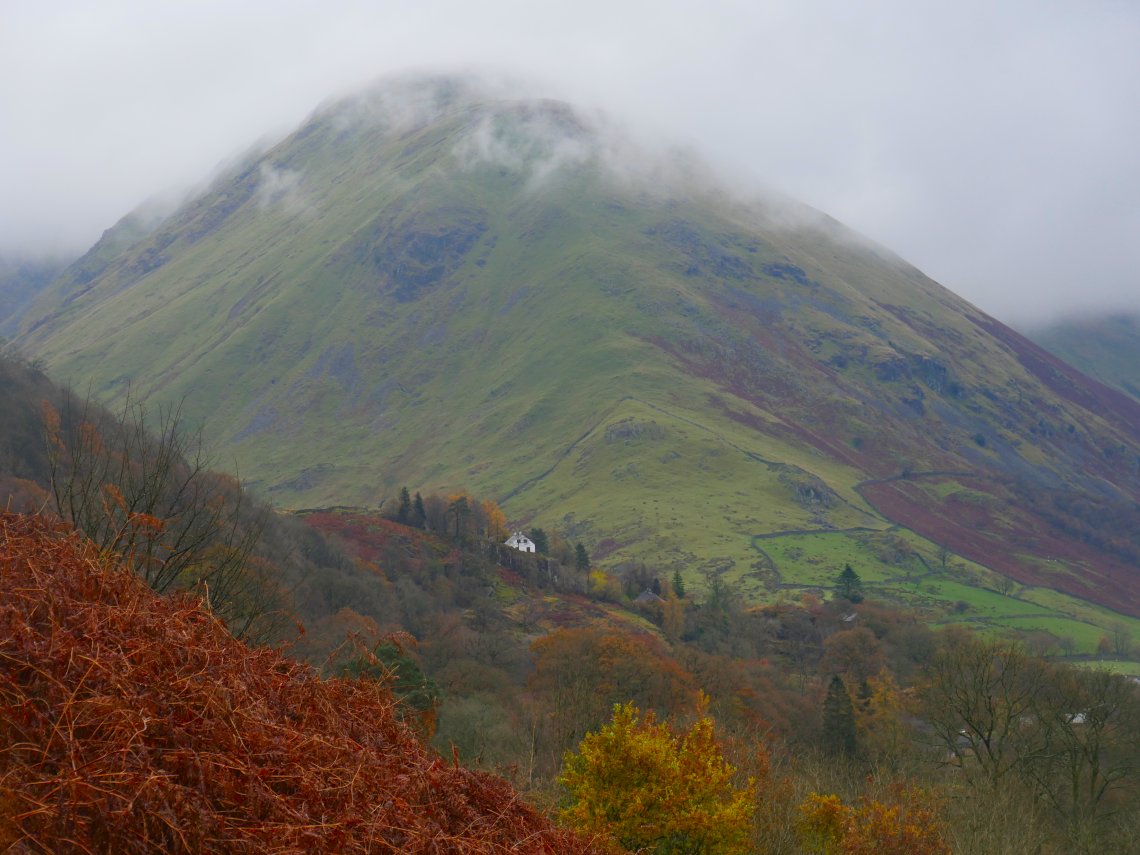 I should imagine there is a great view of Hartsop Dodd from the white cottage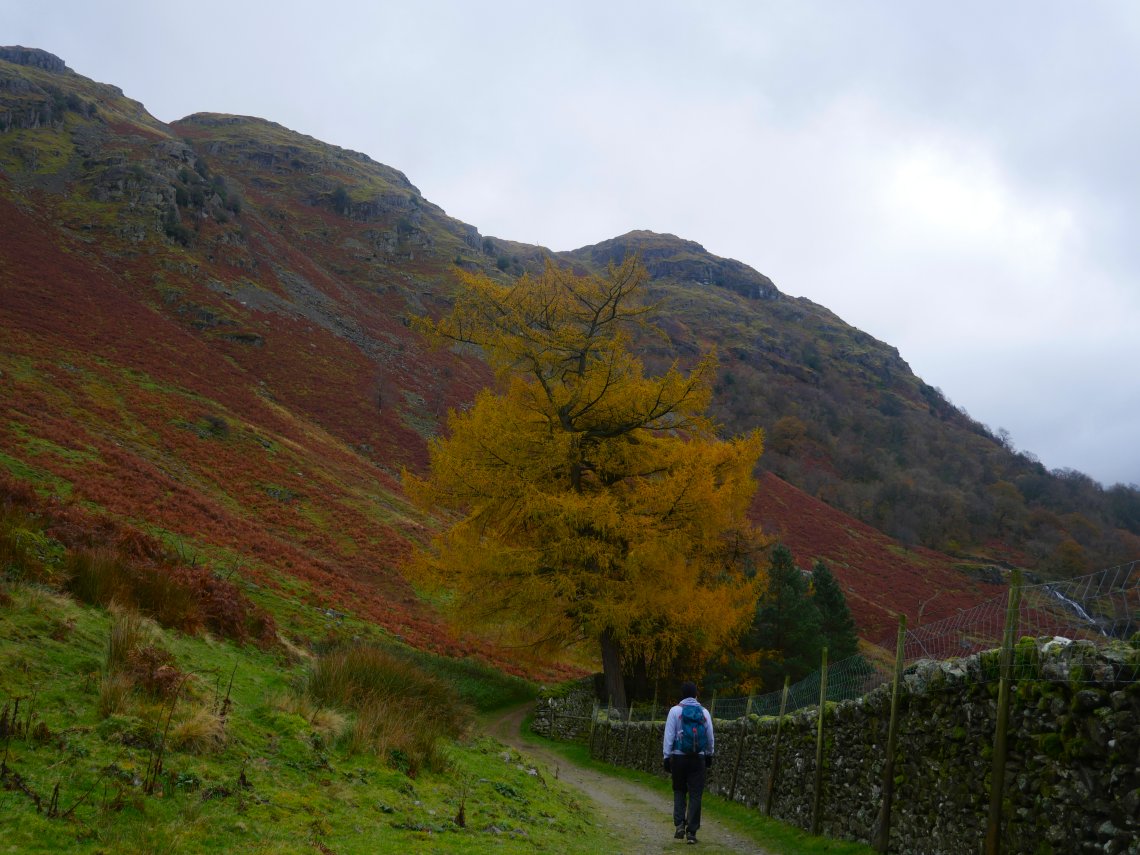 Colourful Larch by the path to Hartsop.