WWW.KARLSWALKS.CO.UK
PICTURES AND TRIP REPORTS FROM MY WALKS IN THE ENGLISH LAKE DISTRICT
---
The Packwoman's Grave and Rossett Pike
4th June 2017
Route. Old Dungeon Ghyll - Stool End - Rossett Gill path - Packwoman's Grave - Rossett Pike - Langdale Combe - Stake Pass - Mickleden - Old Dungeon Ghyll.( about 7.5 miles 2000ft ascent )
When we last visited Rossett Pike we had looked down to the Packwoman's Grave and since then have had it in mind to take a closer look.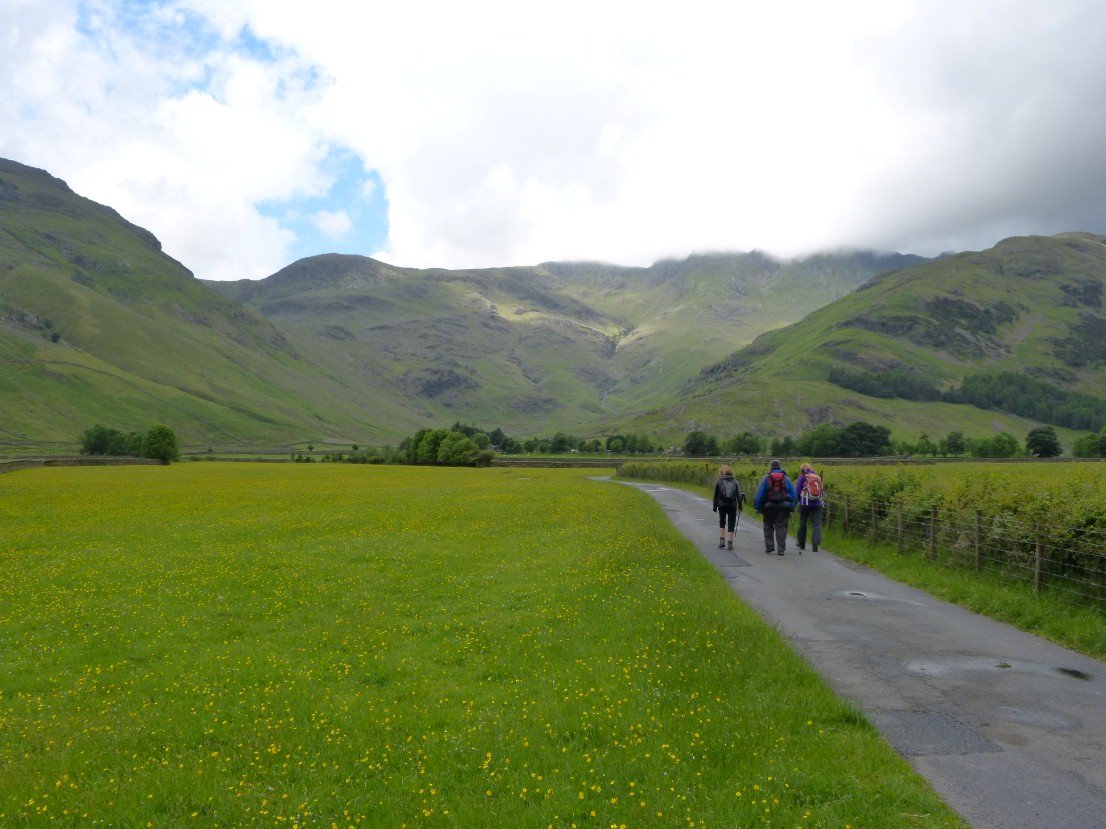 On the path to Stool End farm Great Knott on the left is clear but Crinkle Crags are still in the cloud.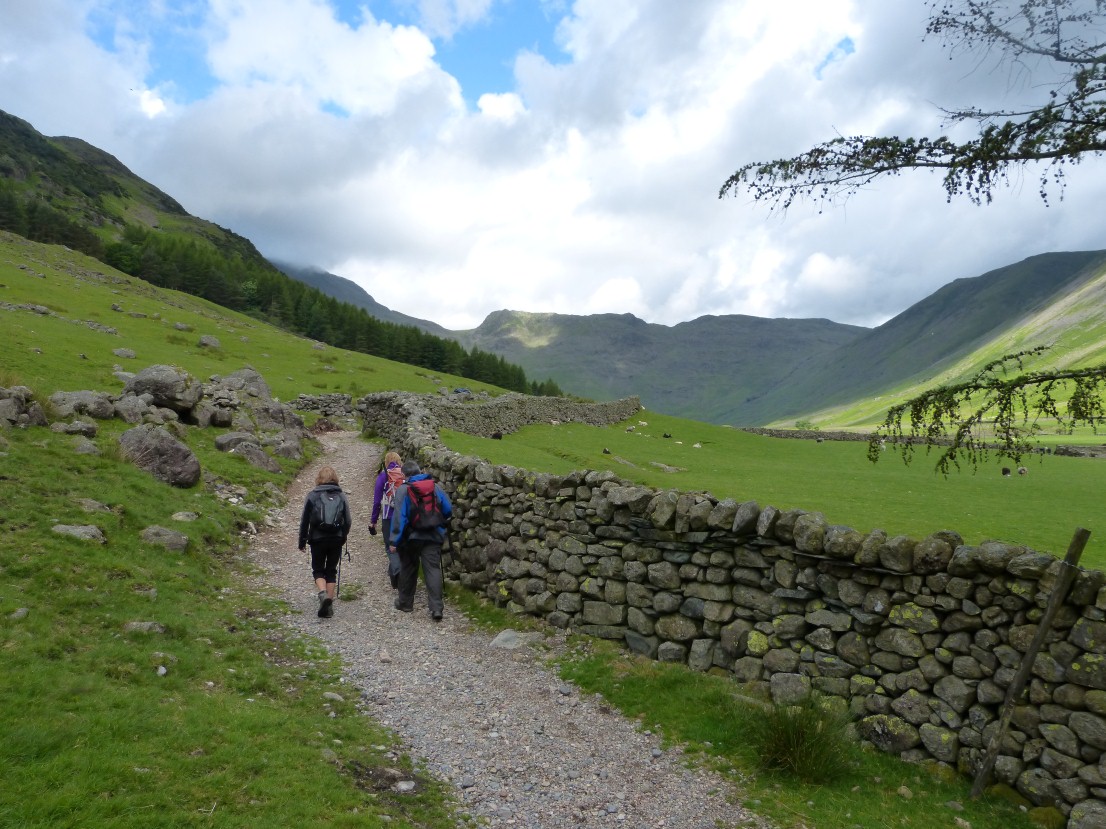 Mark and Lynn walking with us today. We took the path on the west of Mickleden Beck which starts off clear but does lose itself a little higher up the valley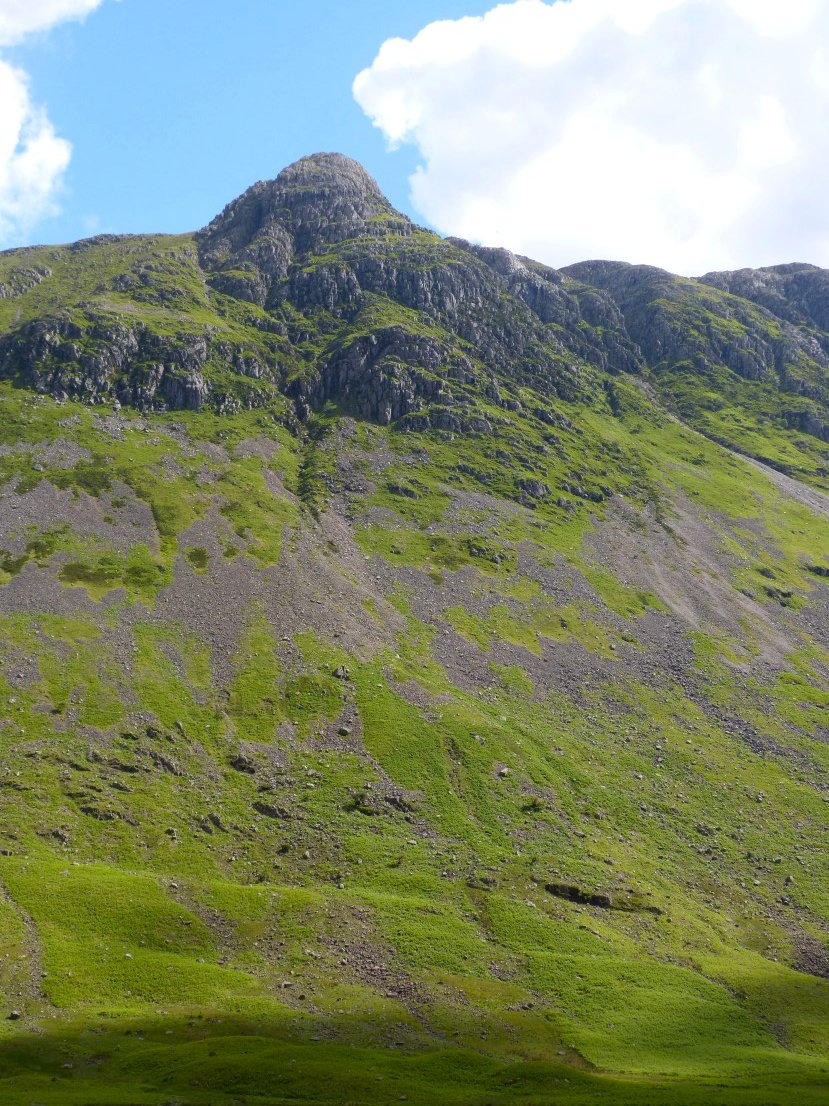 The weather alternated between sunshine and cloud all day, this is Pike Of Stickle in the sun.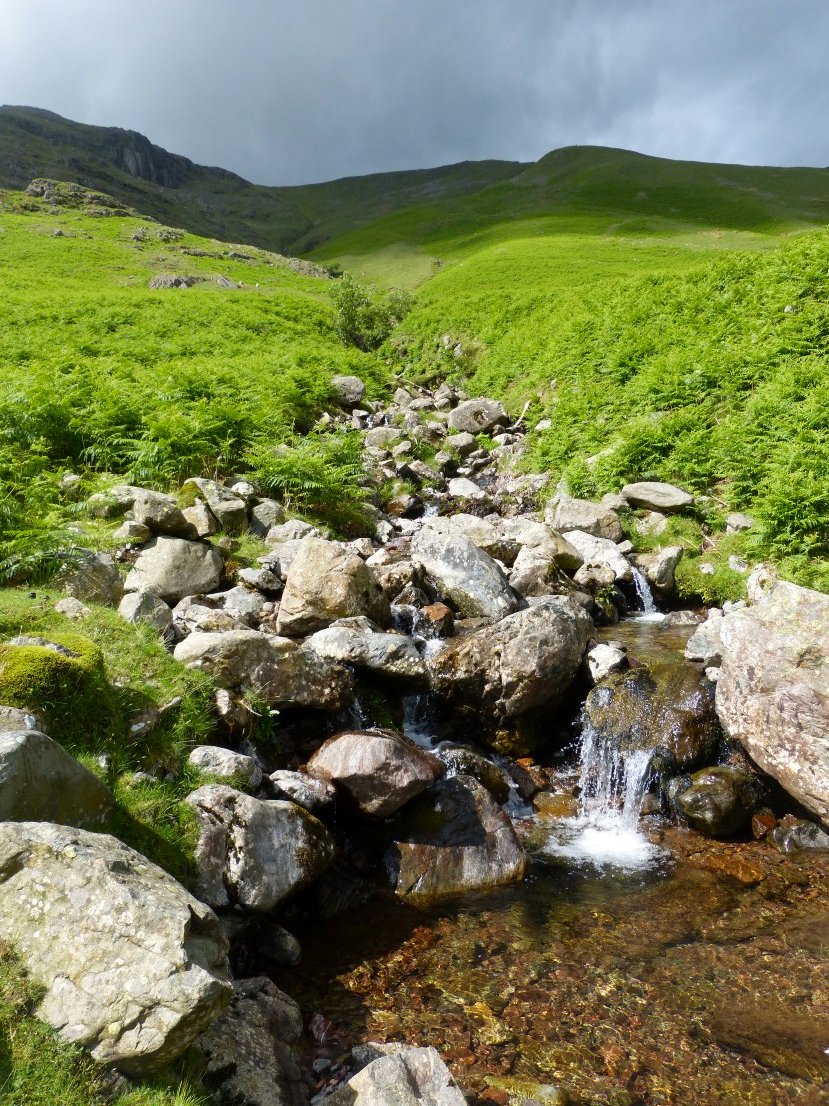 Crossing the strangely named Grunting Gill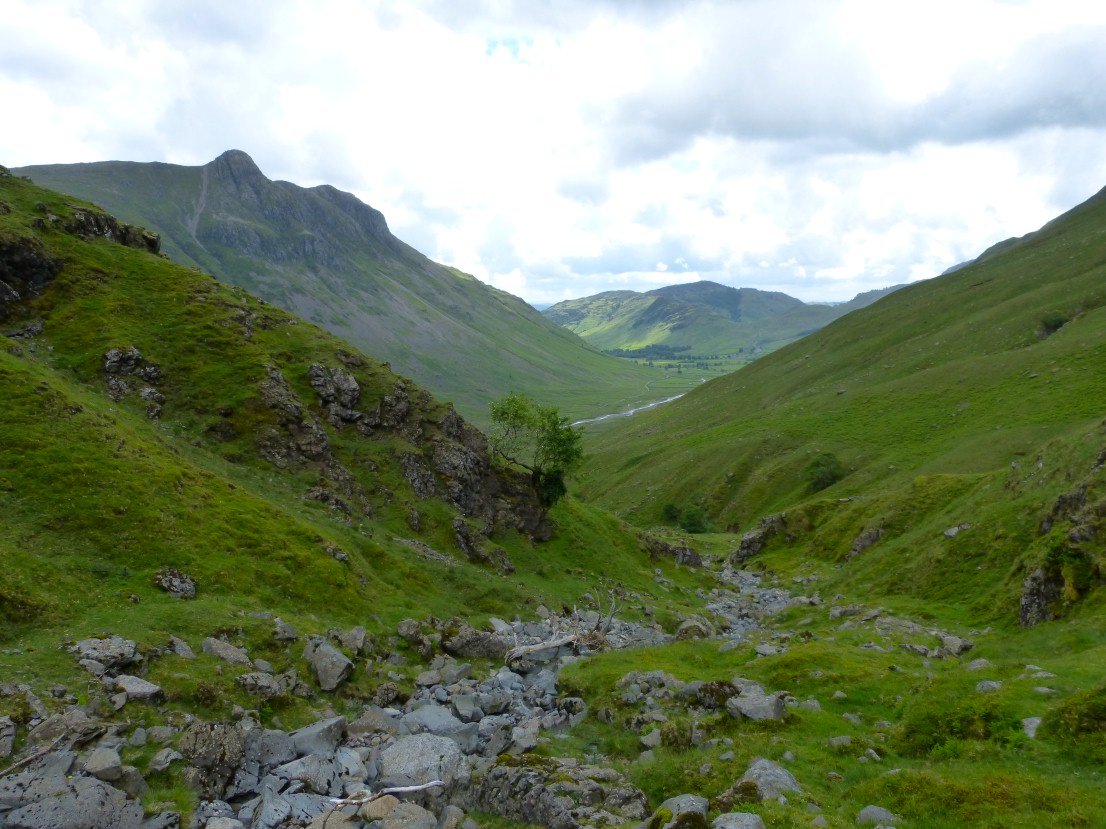 We did have a grid reference for the grave but we had forgotten it so we were relying on memory. We remembered that the grave was on a knoll just above the path so I was dispatched to explore any likely looking spots. Here I'm returning to the path across Rossett Gill itself after a fruitless search.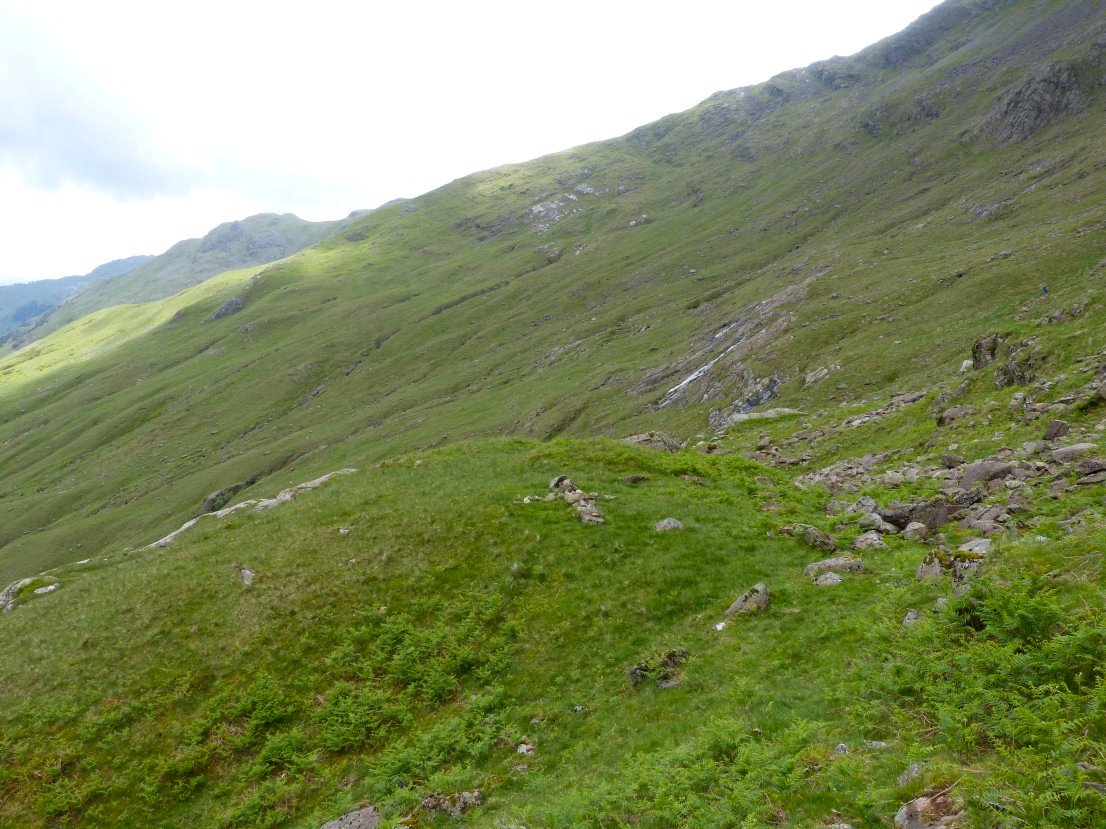 Just as we were running out of likely looking knolls I came upon it.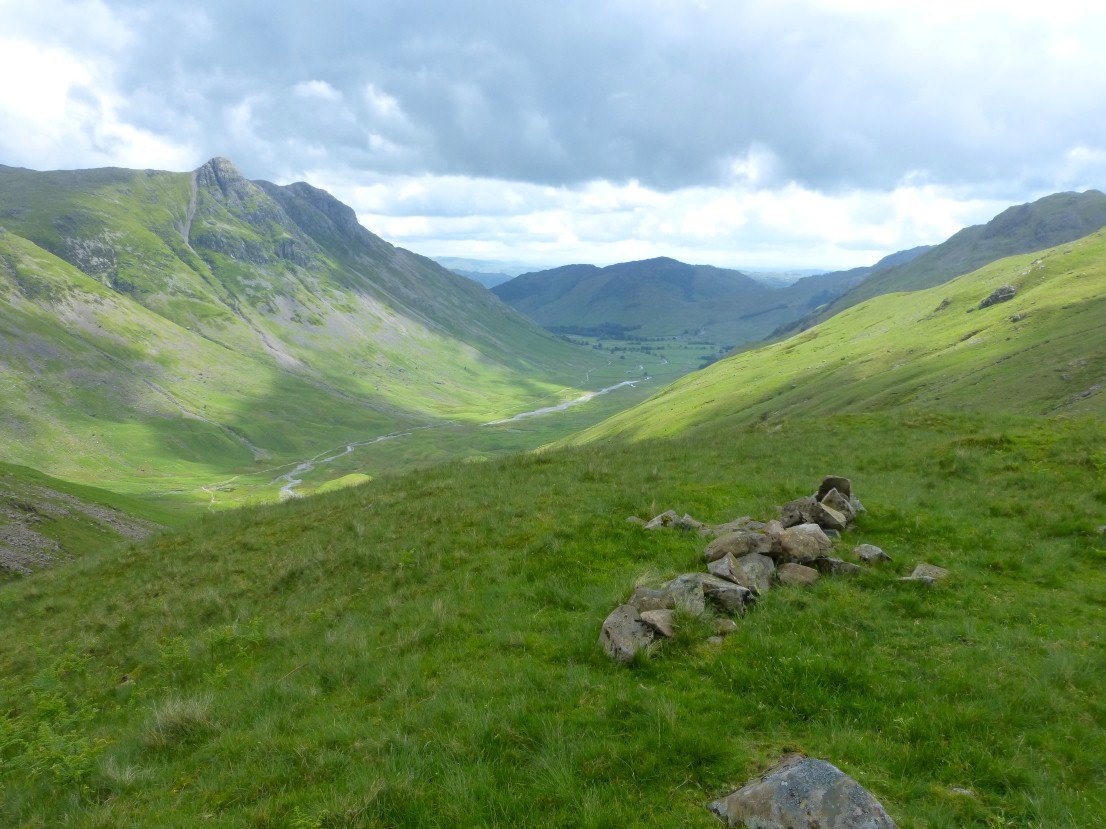 View down Mickleden from the Packwoman's Grave. If the story that she died here in a snowstorm is true it's a lonely place to end your days but I can think of worse resting places..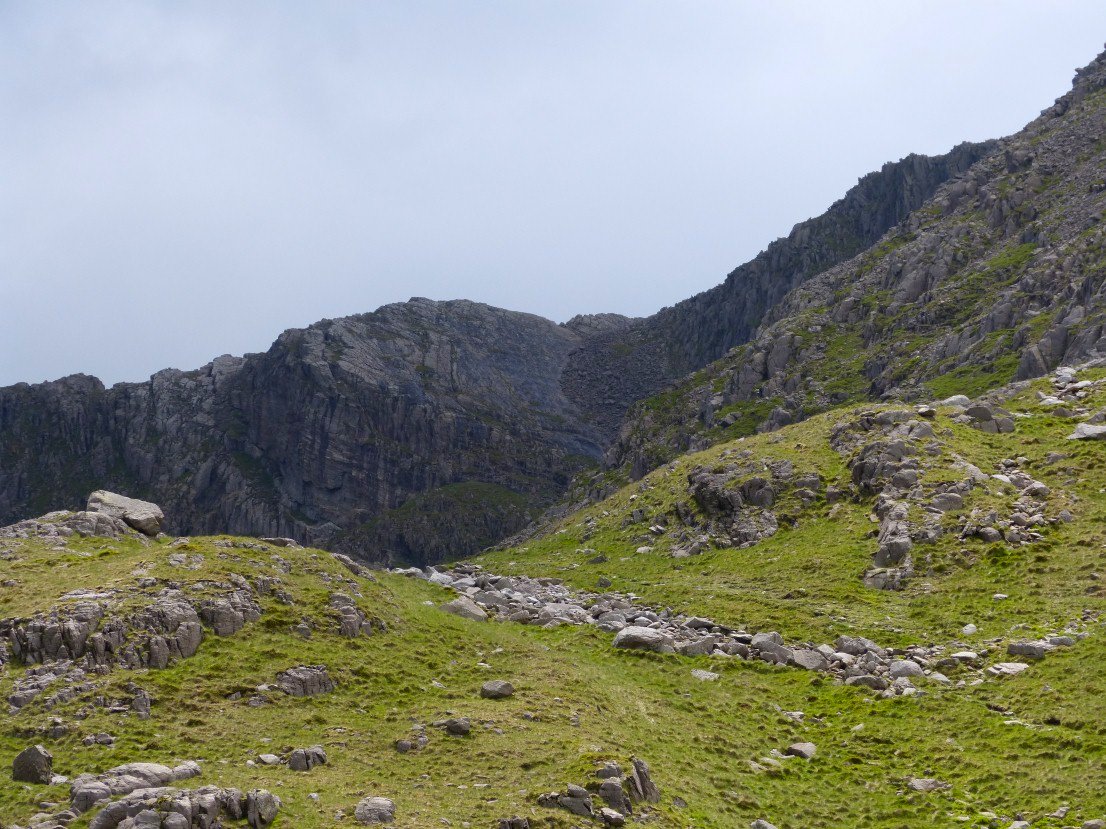 The Great Slab from the climb to Rossett Pike.
.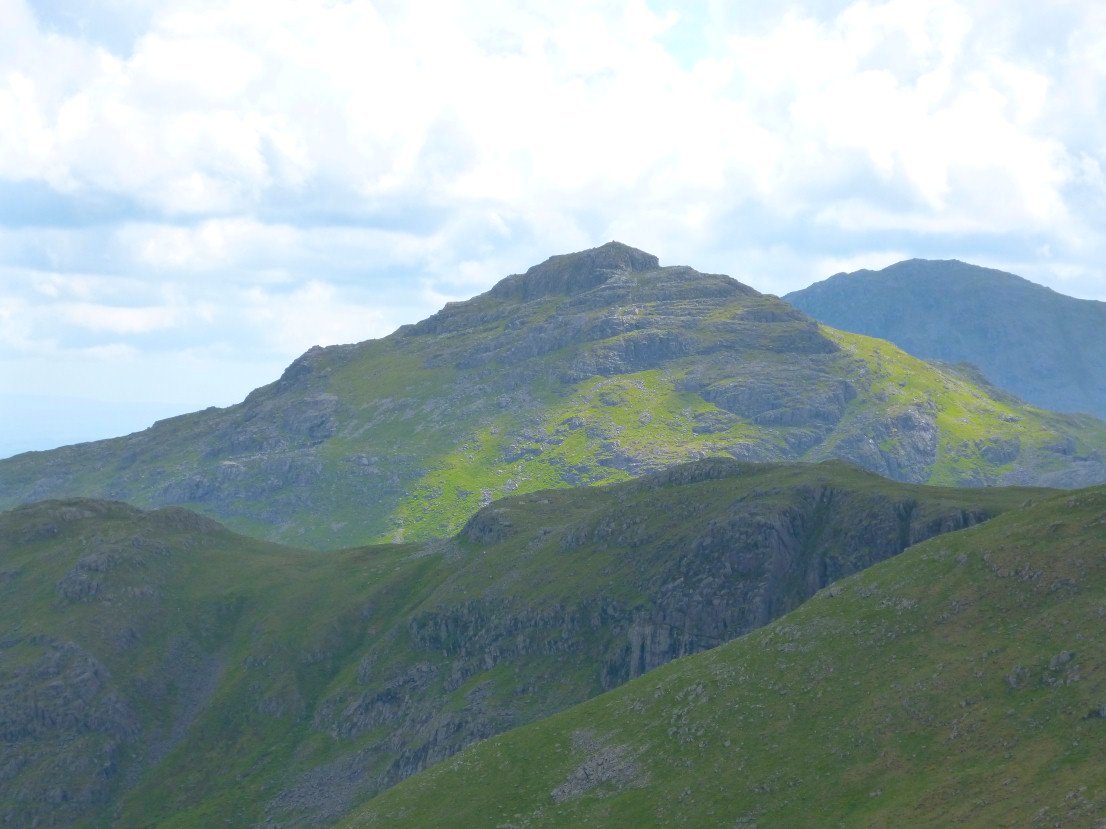 Pike of Blisco.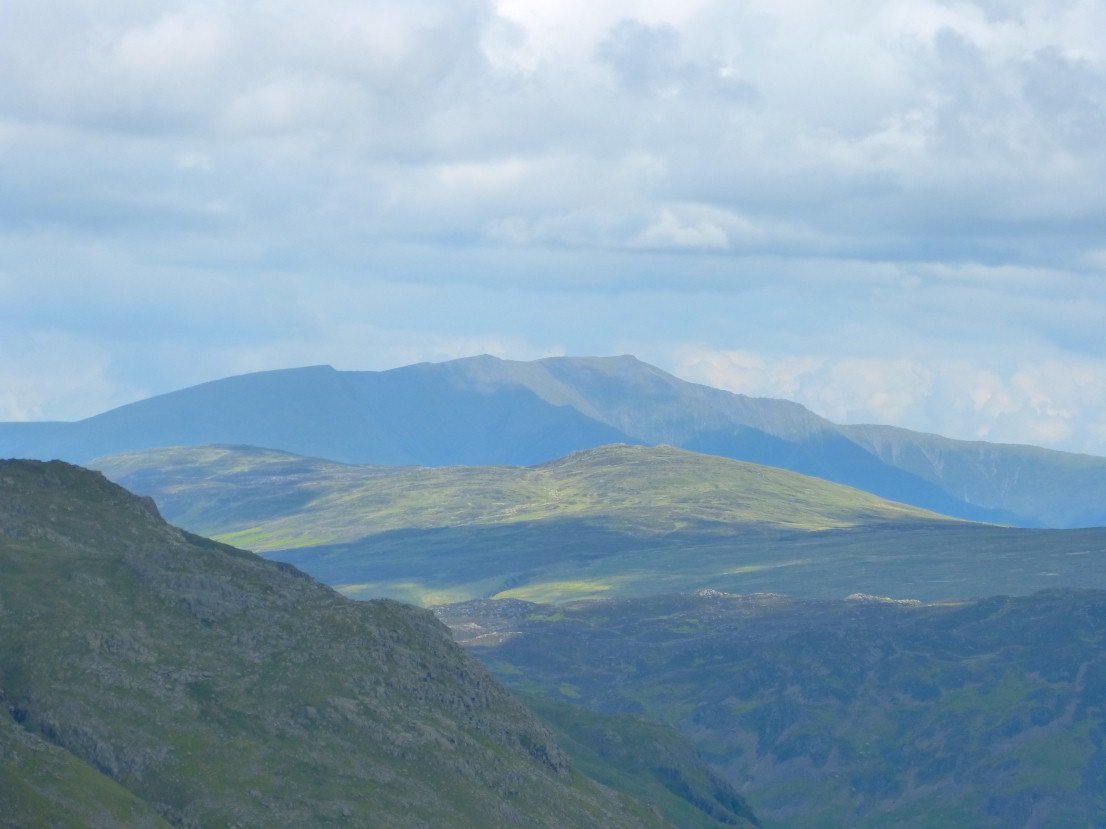 As we reach the top of the pass Blencathra is well seen.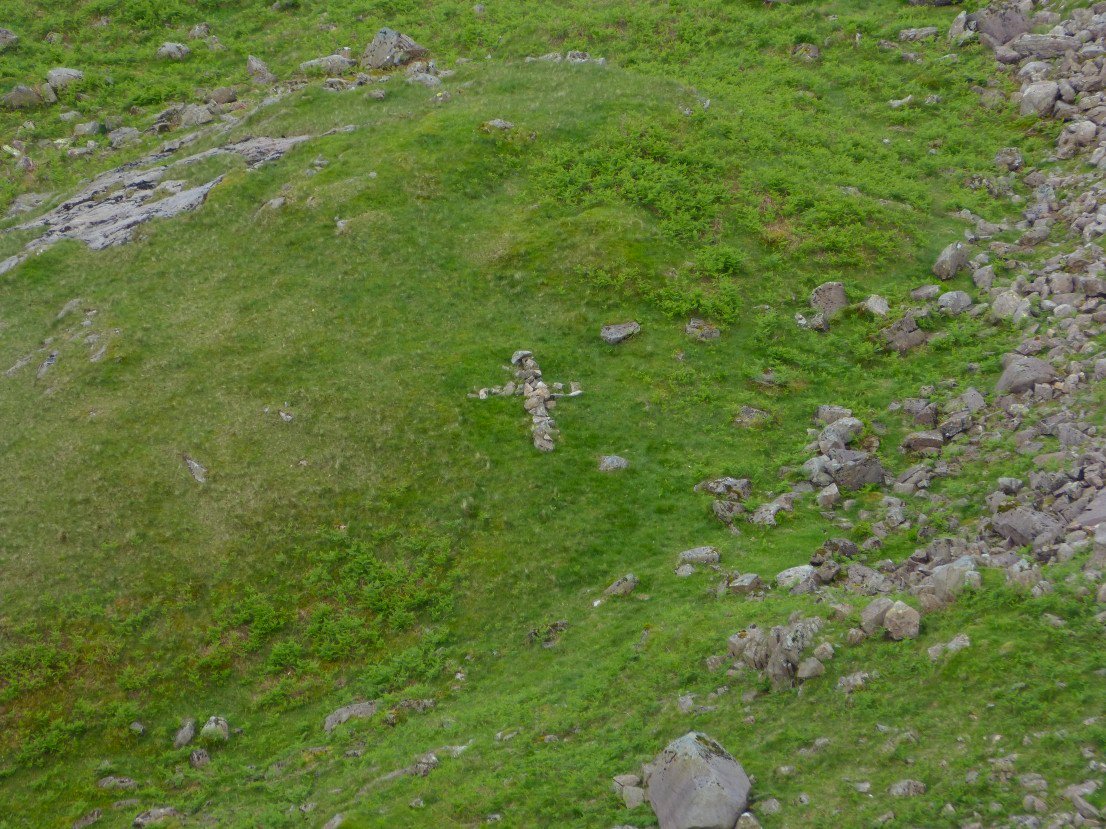 Looking down on the grave from Rossett Pike..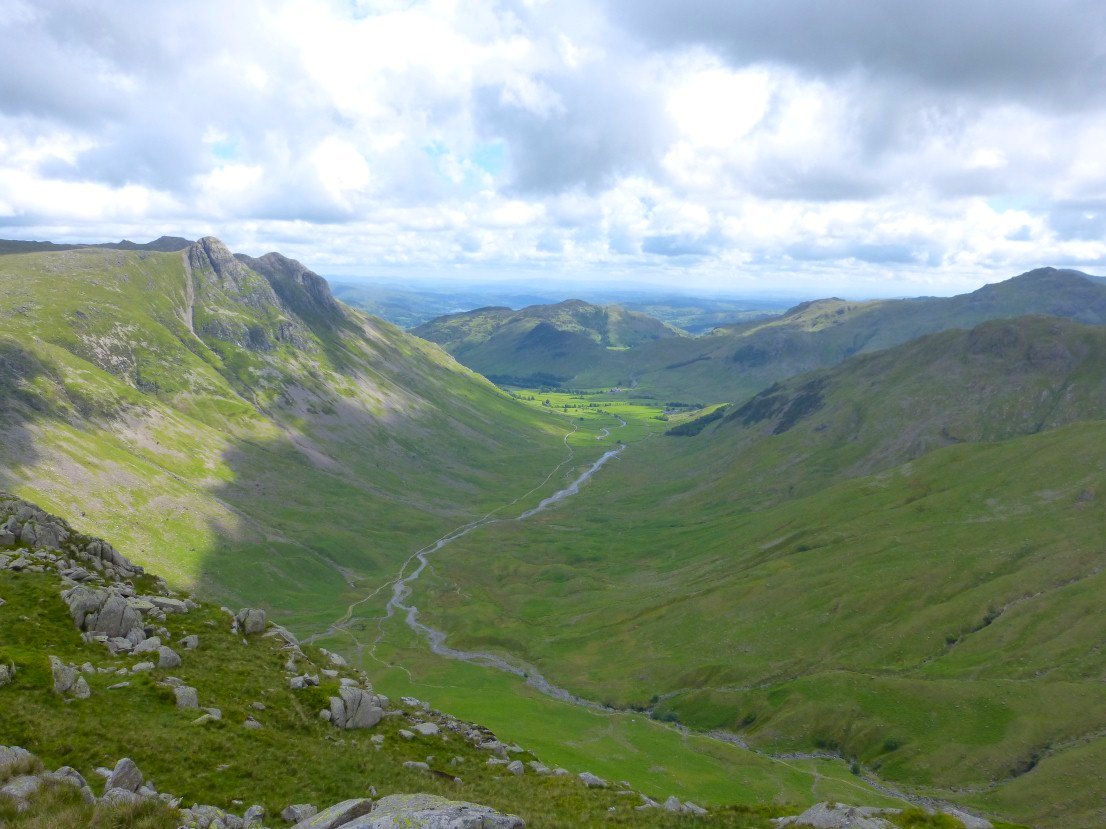 Super view of Mickleden, the Langdale Pikes and Lingmoor Fell from the lower cairn on Rossett Pike.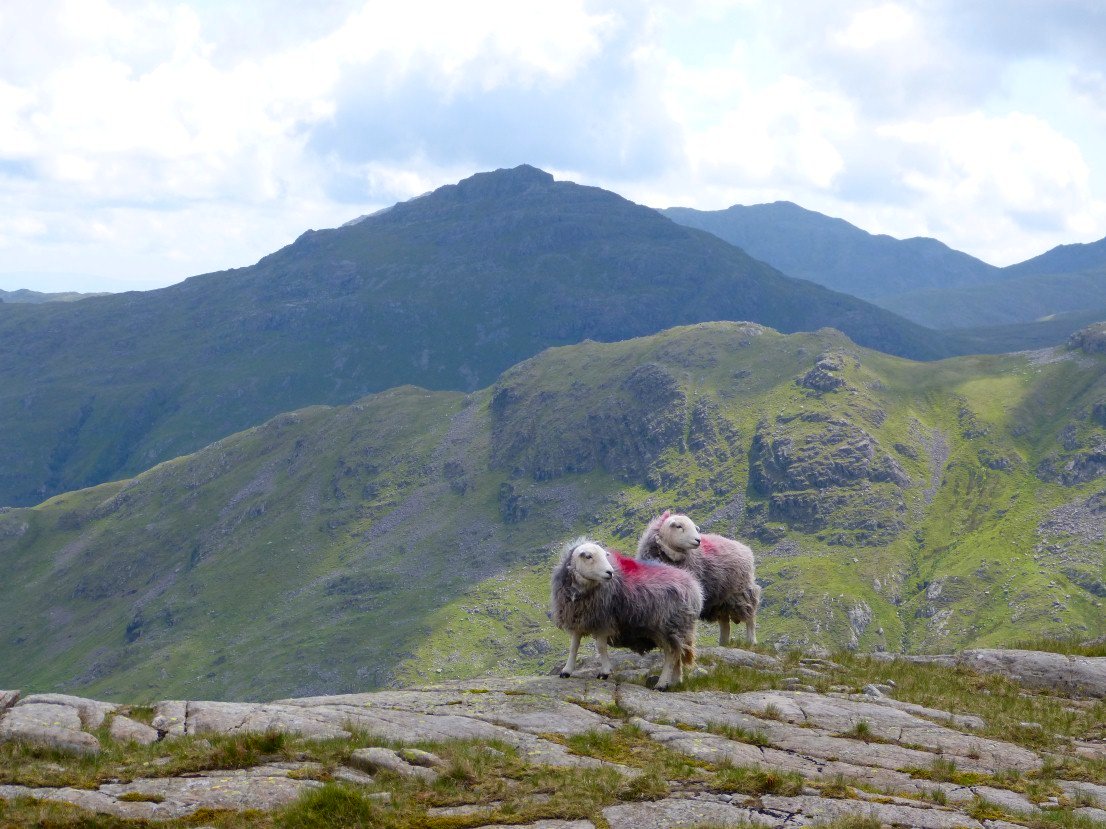 Pike of Blisco in shadow behind a couple of locals.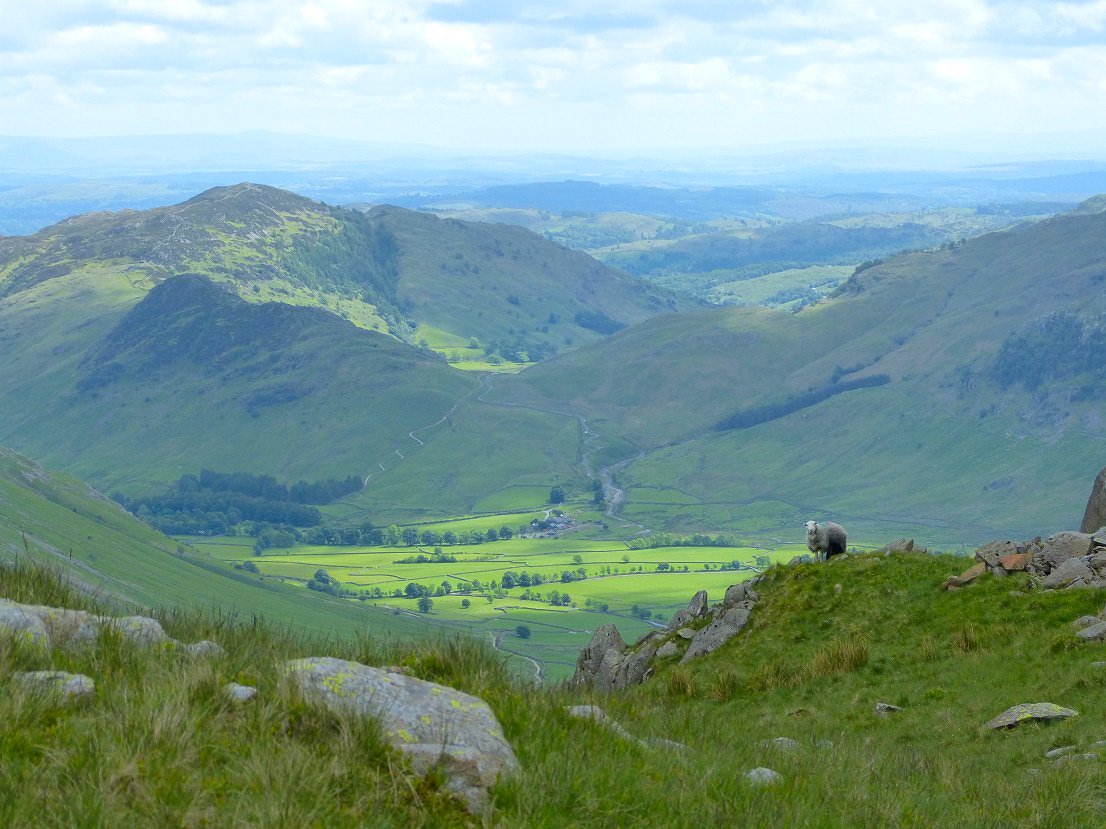 Nice light on the valley floor and Lingmoor.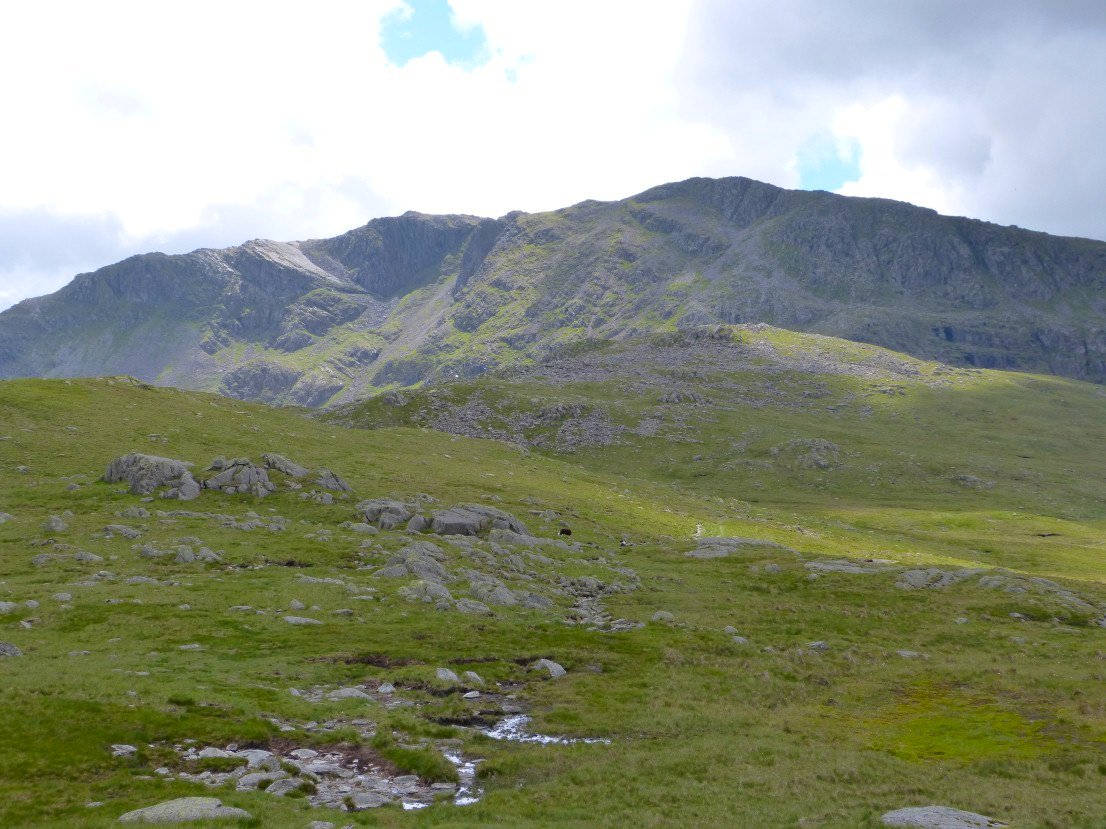 Bowfell..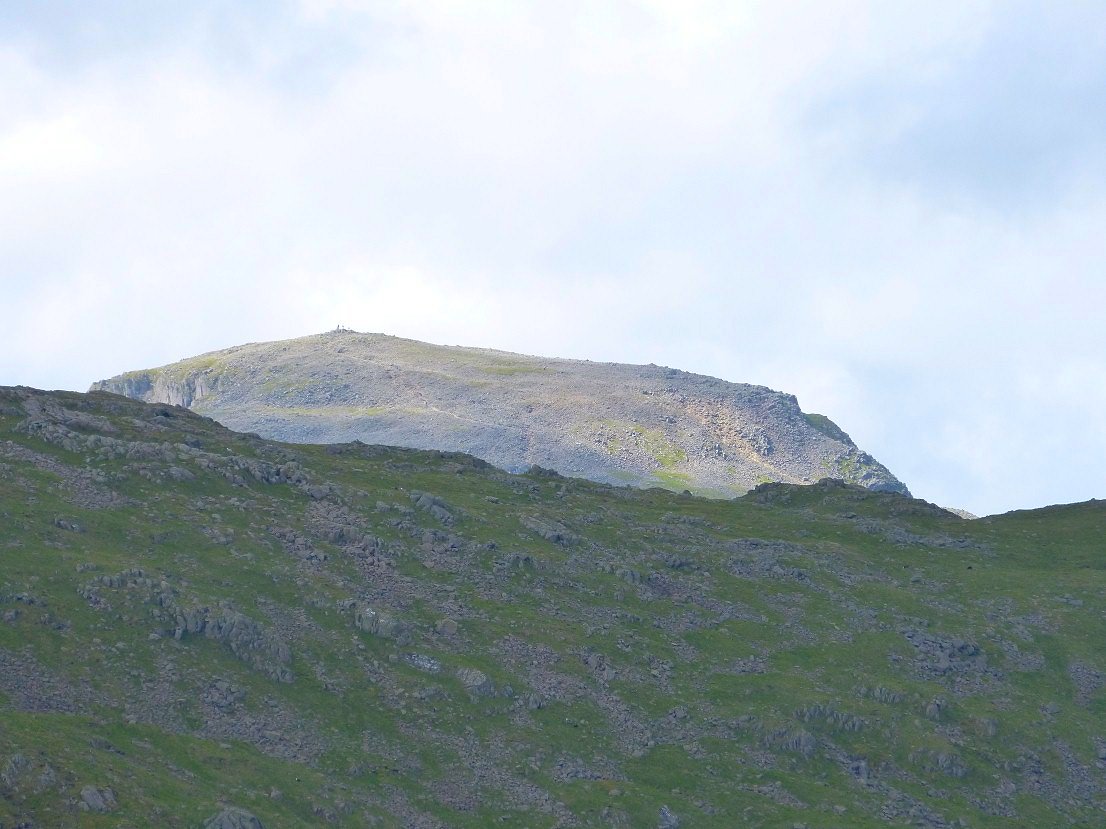 Zooming over to the top of Great Gable.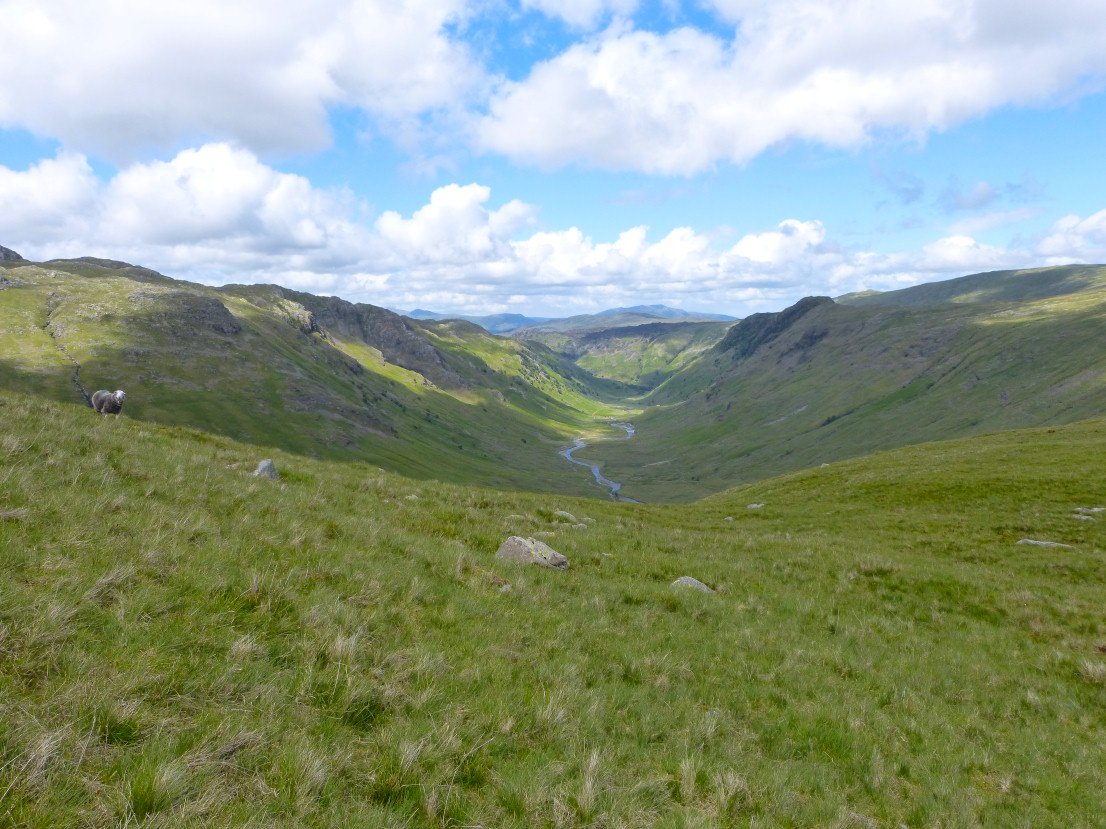 Langstrath seen from the path to Langdale Combe.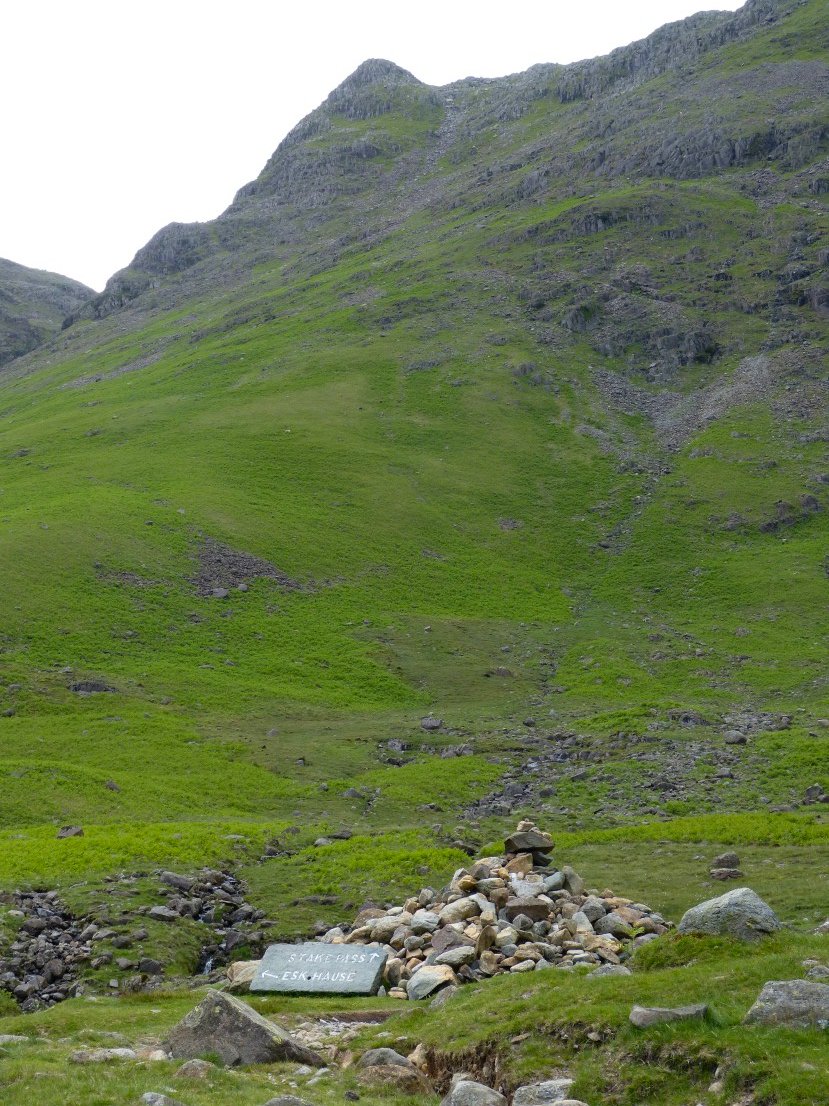 Looking back up to Rossett Pike from the slate sign in Mickleden