WWW.KARLSWALKS.CO.UK
PICTURES AND TRIP REPORTS FROM MY WALKS IN THE ENGLISH LAKE DISTRICT
---
A mystery tour around the Peak District
12th June 2016
Route. Gradbach - Dane Valley Way - Danebridge - Hanging Stone - Back Forest - Lud's Church - The Roaches - Hen Cloud - Upper Hulme - Blue Hills - Cloughhead - Gradbach
(about 13.5 miles 2600 ft ascent)
With Sue still on Iona I was at a bit of a loose end on Sunday but Anne called and said did I fancy a walk around the Peak District " somewhere near Buxton " that she and Patrick had found on the Internet. So Sunday morning saw us in the small car park near Gradbach youth hostel. Patrick had the map and the route so I let him get on with it and followed along.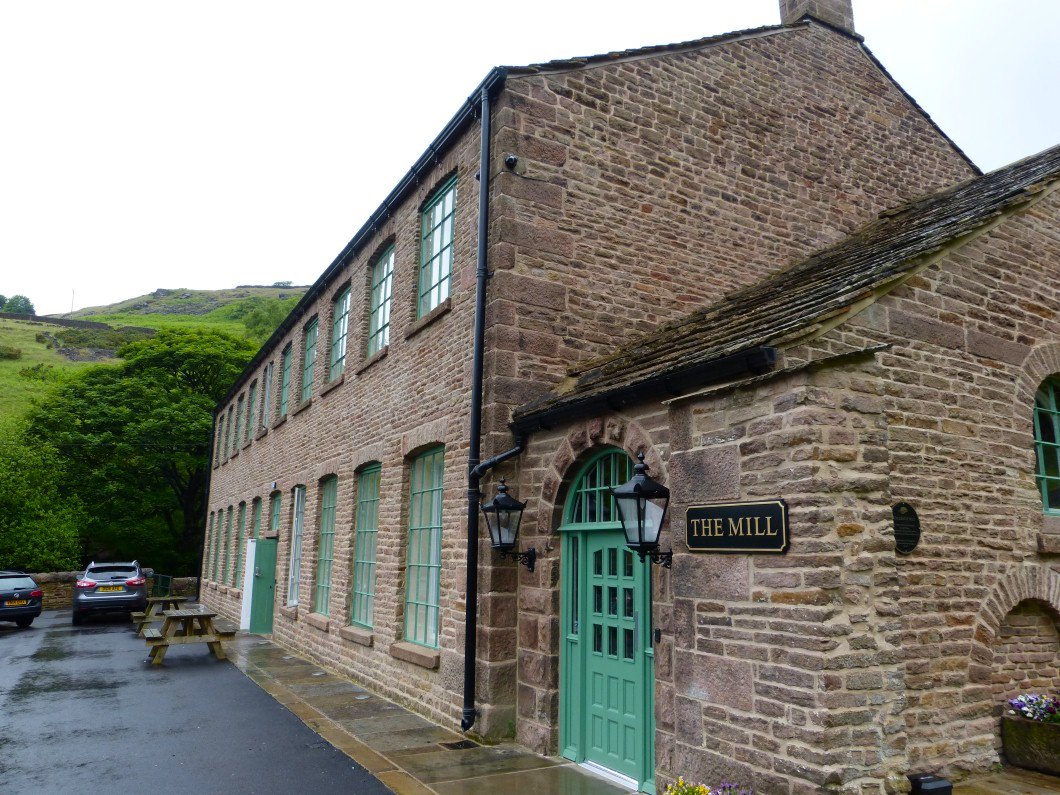 Passing the posh Gradbach Mill apartments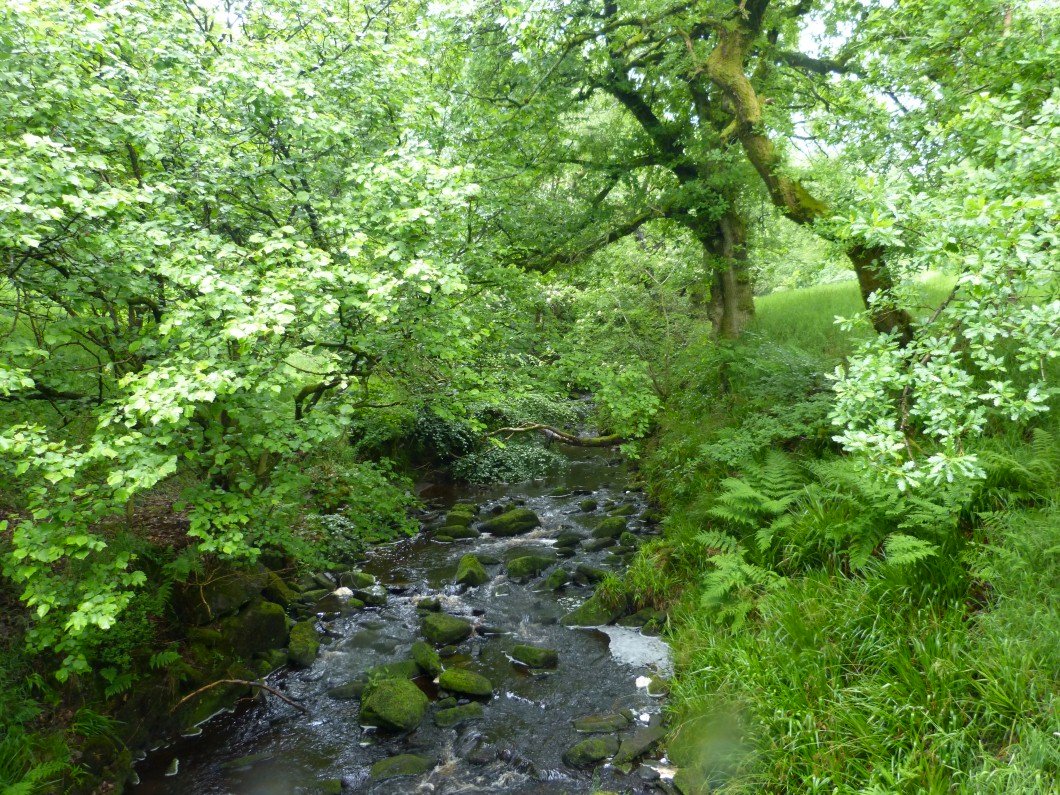 We were following the Dane Valley Way which reminded me of the countryside a little to the south that I walked on the Leadenboot Challenge.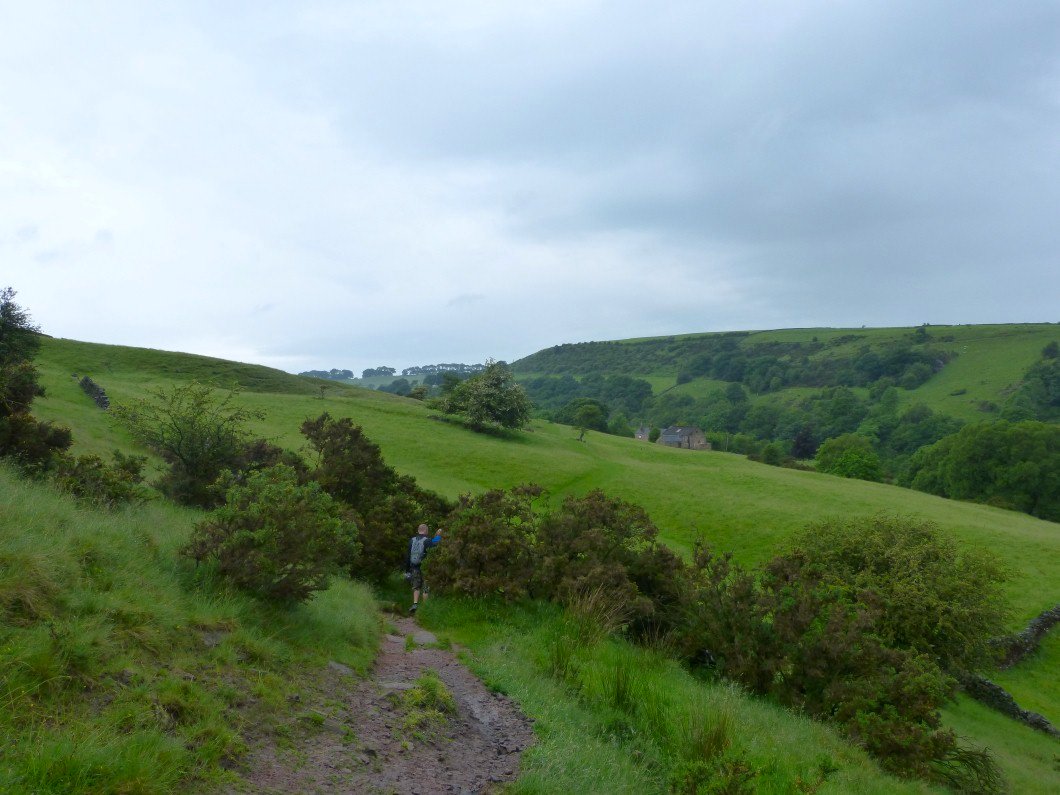 Heading for Danebridge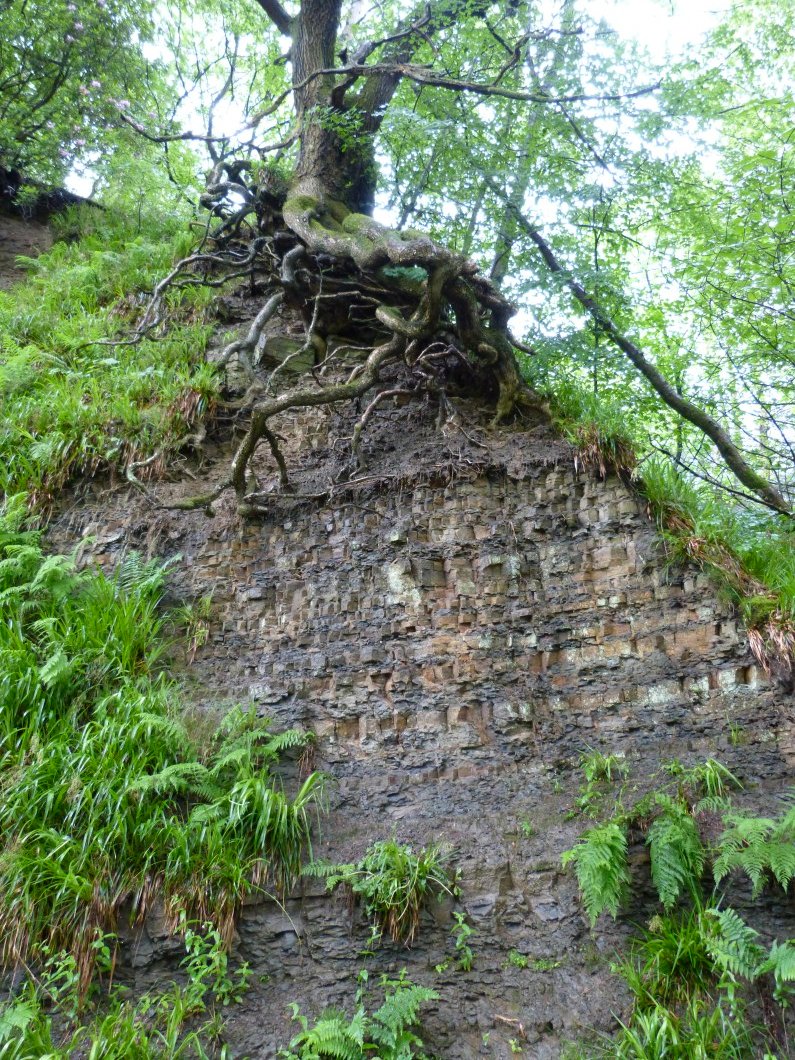 Passing this tree which was barely hanging on.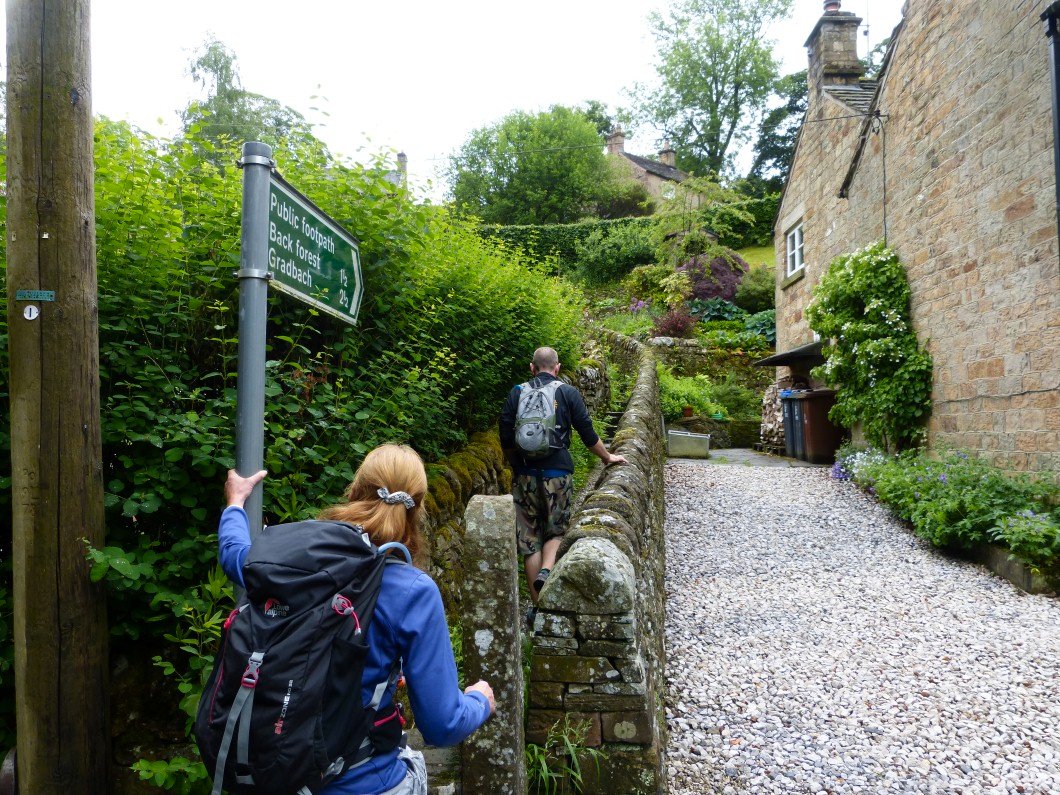 Heading up a very narrow footpath out of the village.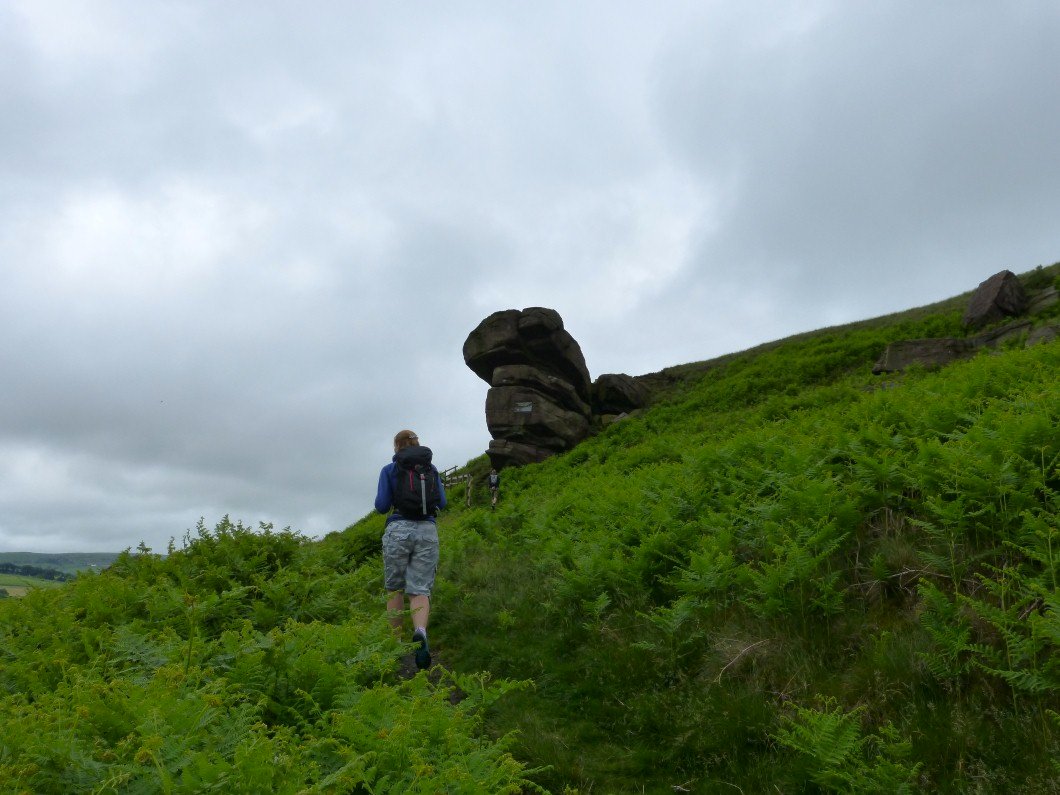 After a bit of a steep pull out of the valley we visited the Hanging Stone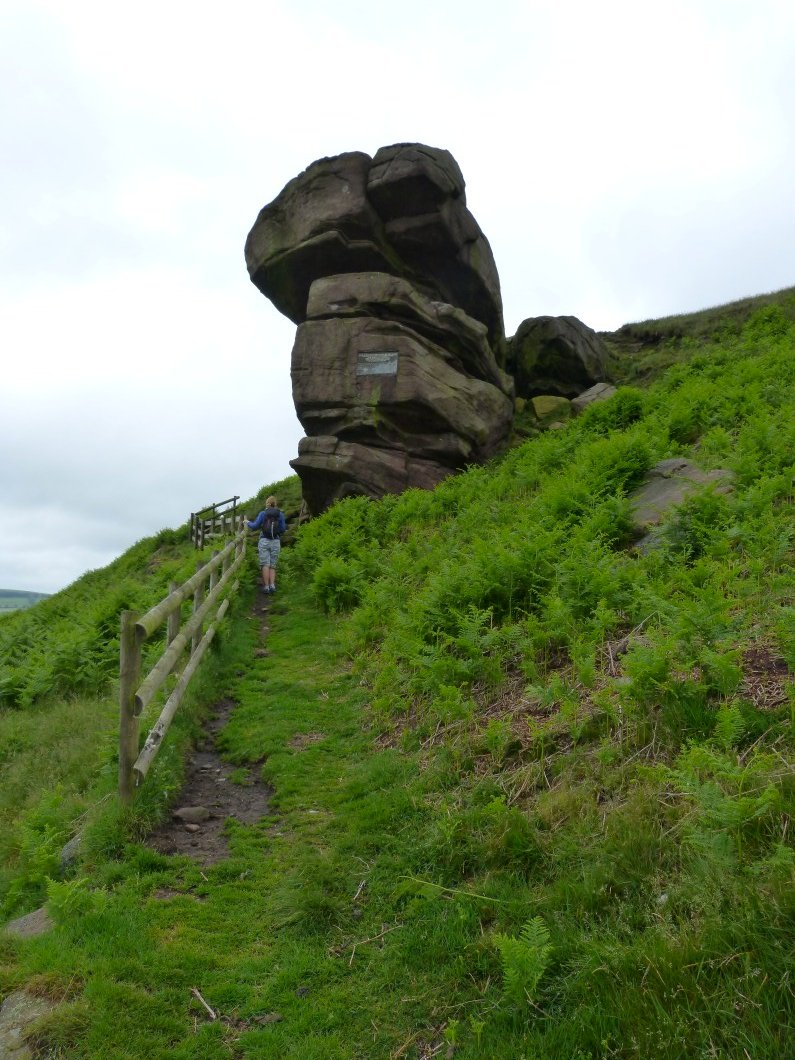 Which is a lot larger close up than when seen from the valley below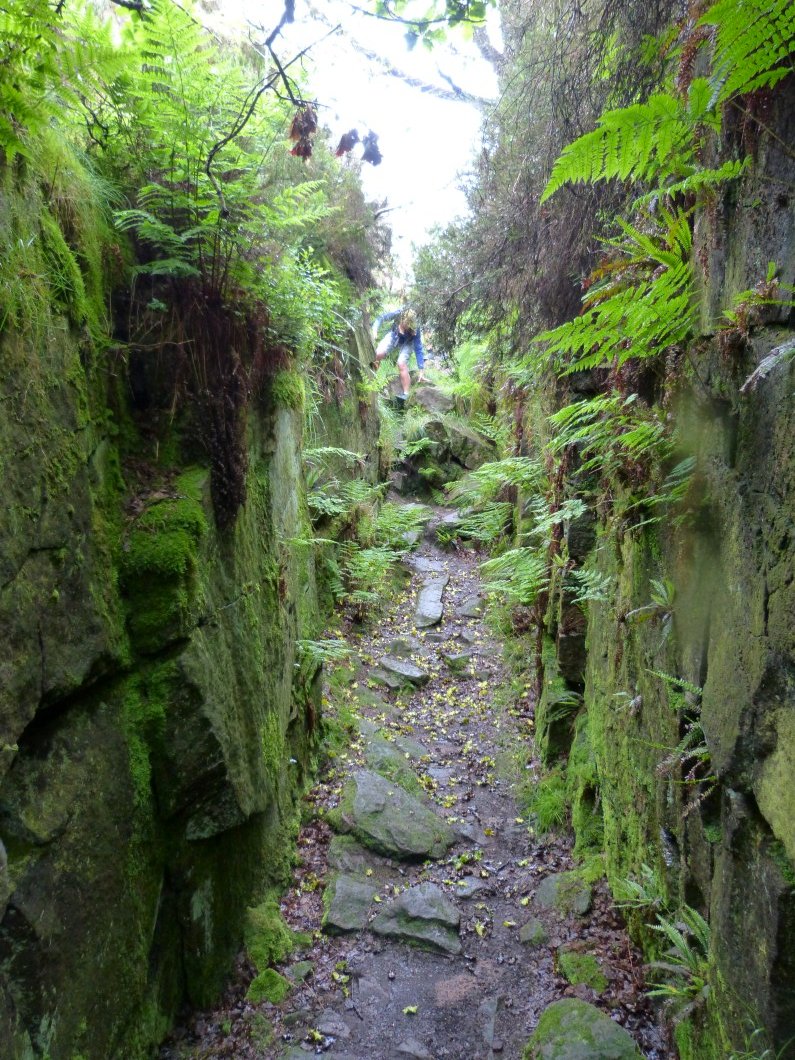 Next we descended to the chasm of Lud's Church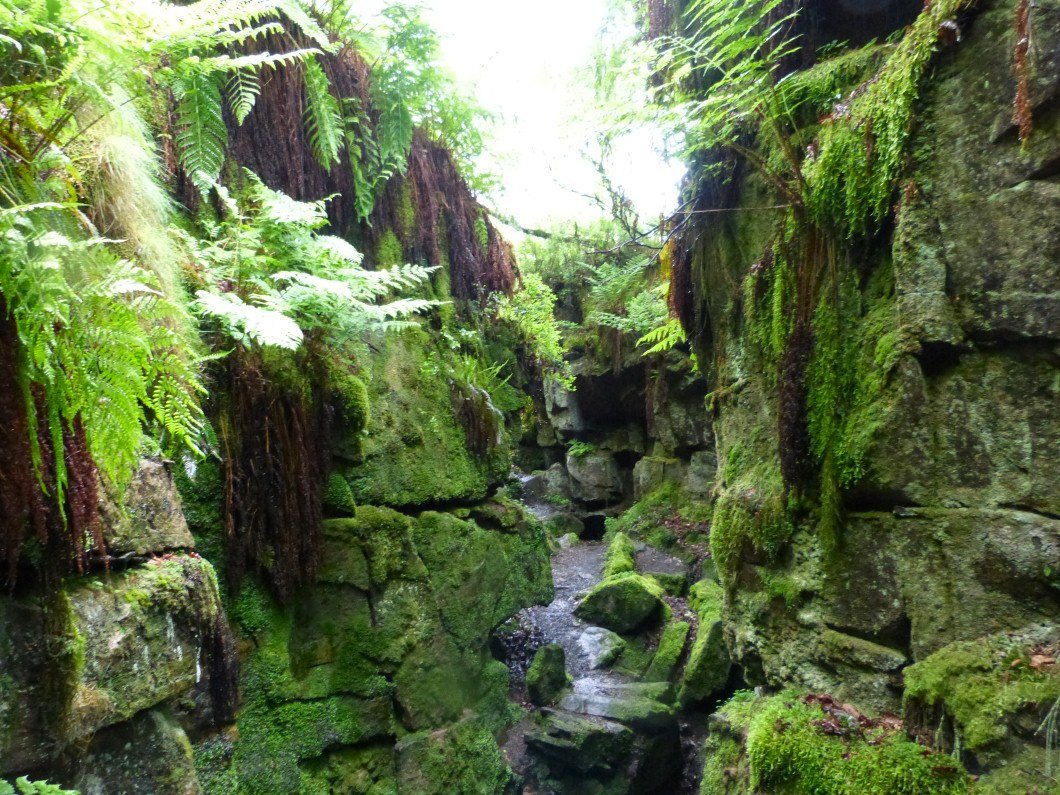 Which with the recent rain was dripping and very green.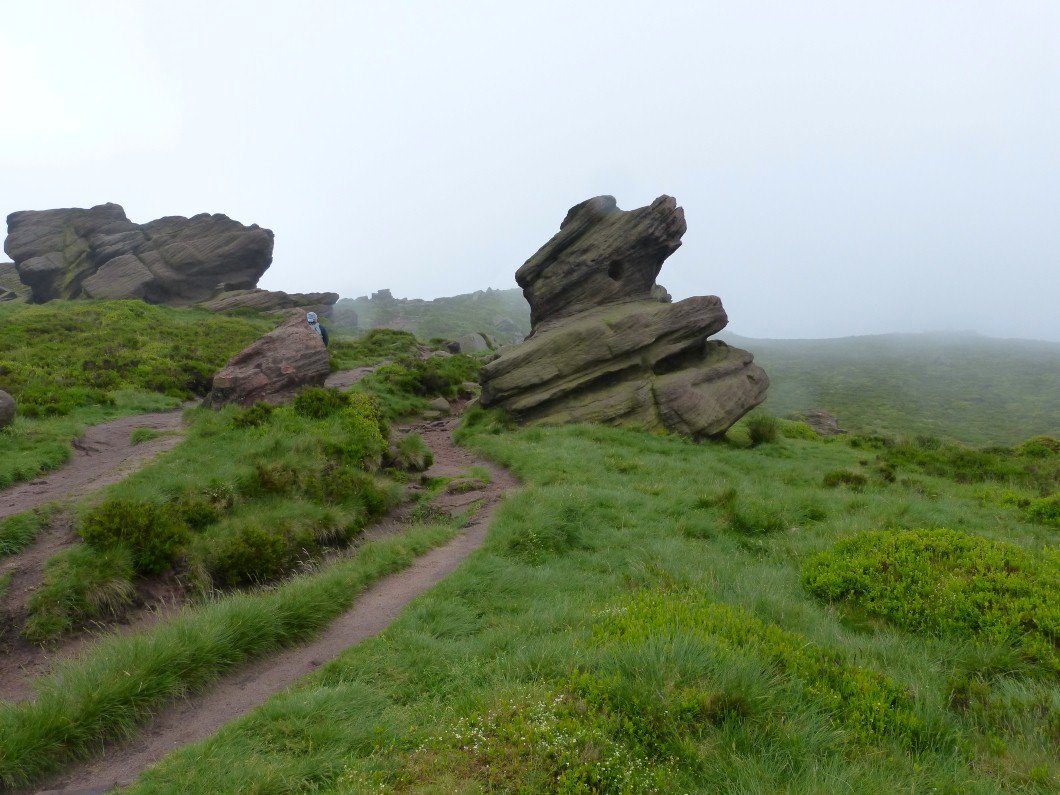 It was back up again now heading for the rock formations of the Roaches. Unfortunately the cloud had lowered and there were no real views.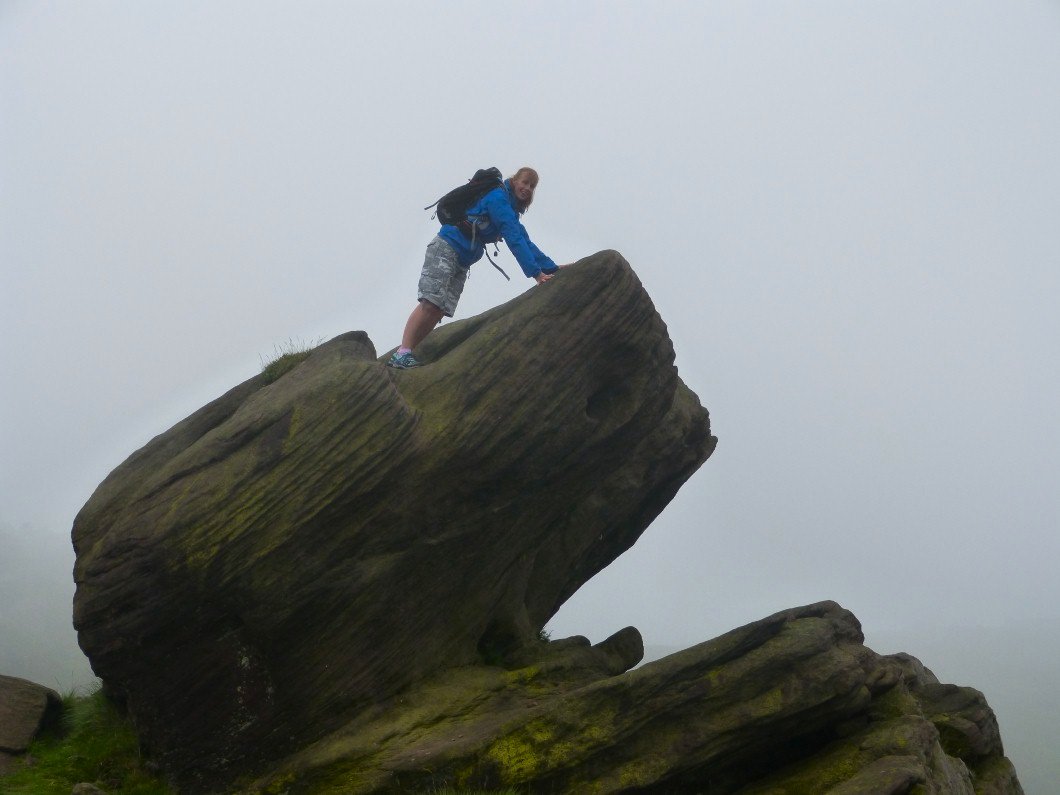 Anne still managed a scramble though.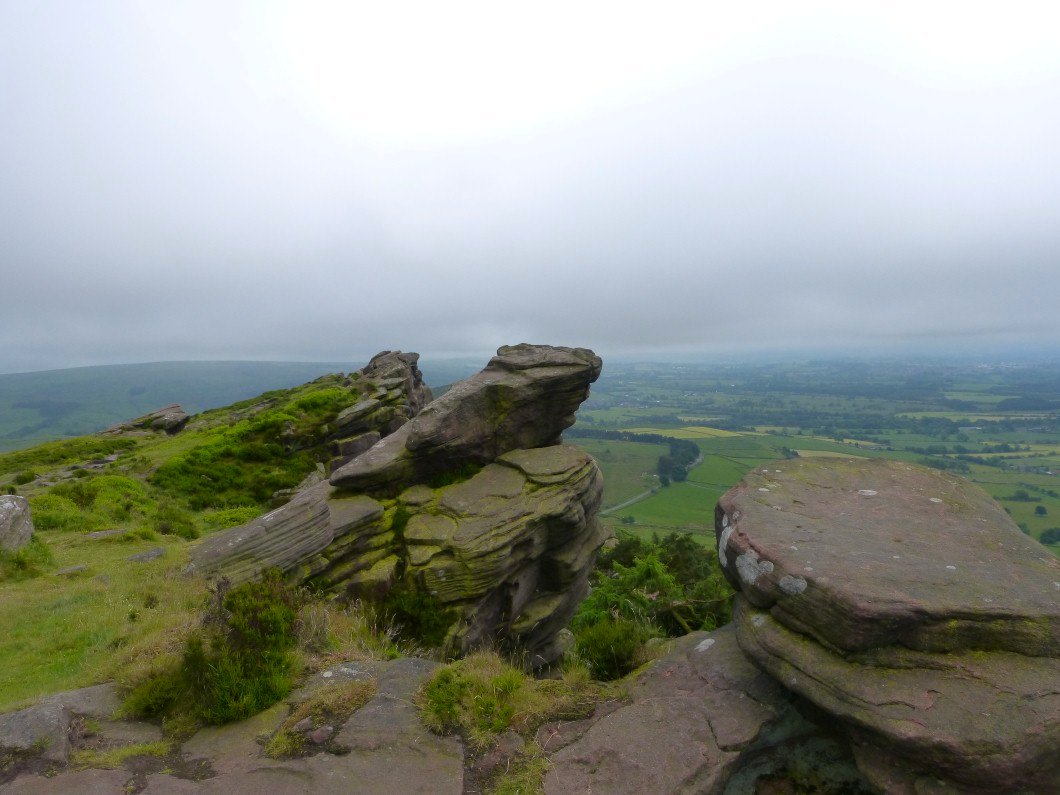 Looking over the Staffordshire countryside from the Roaches.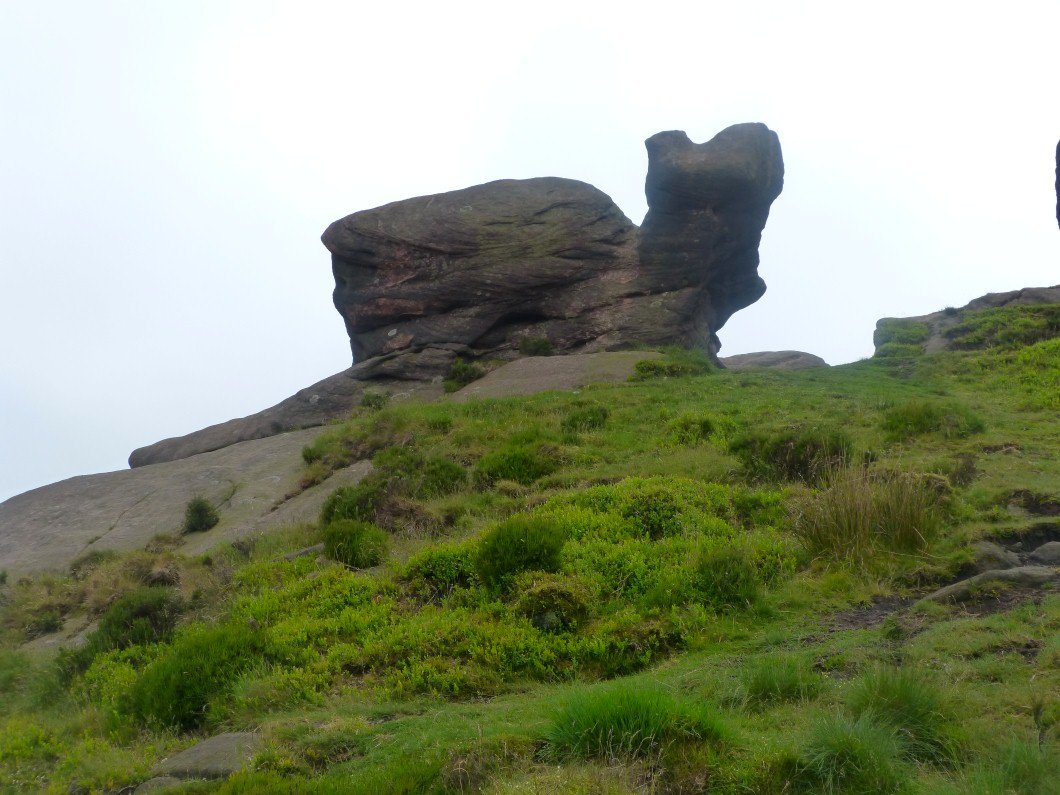 We came down heading for Hen Cloud passing the Snail Rock on the way.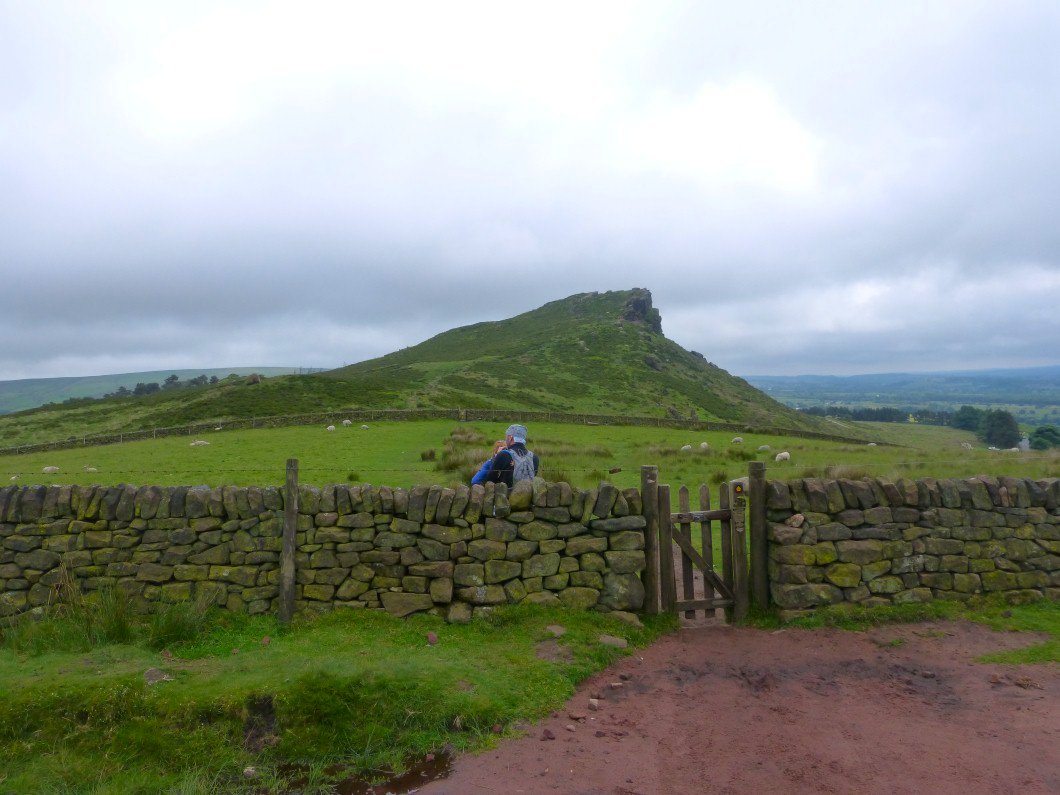 Hen Cloud ahead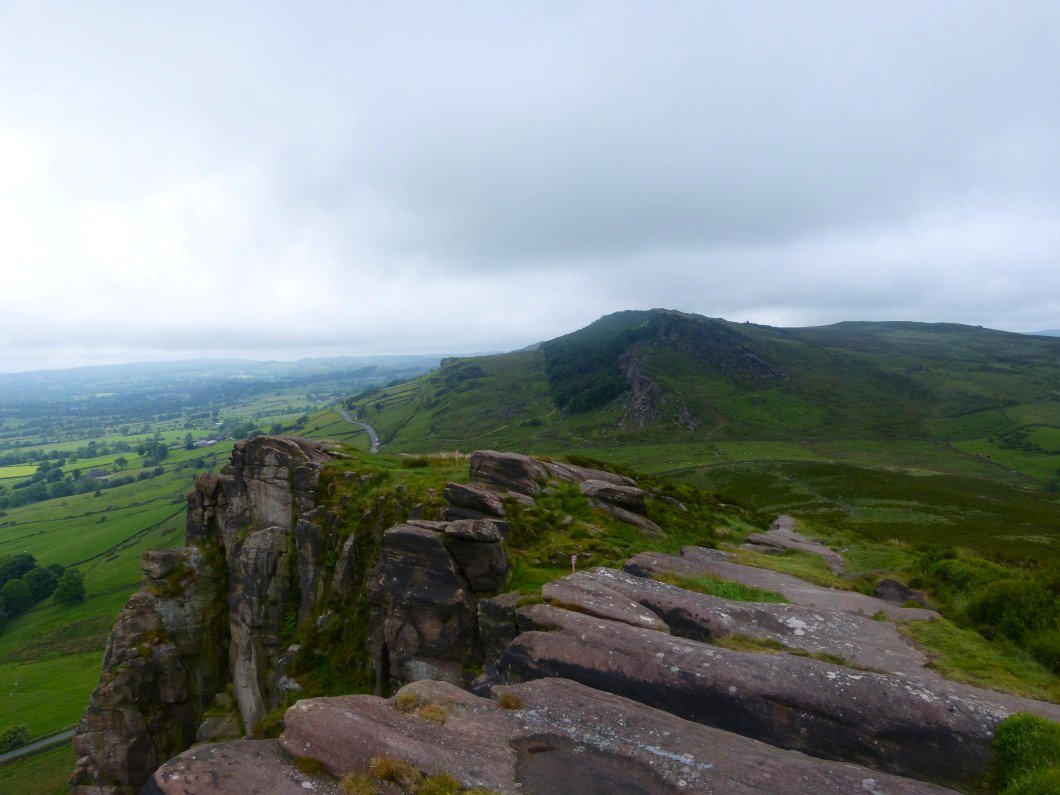 Looking back to the Roaches.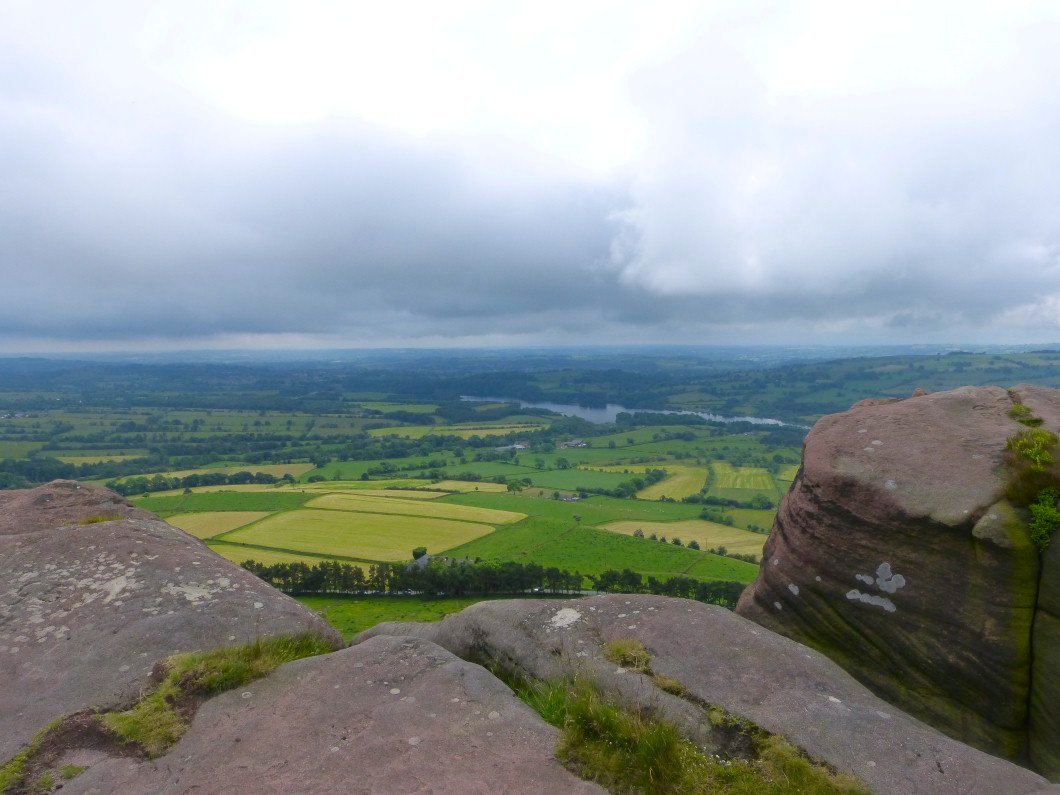 Tittesworth Reservoir from Hen Cloud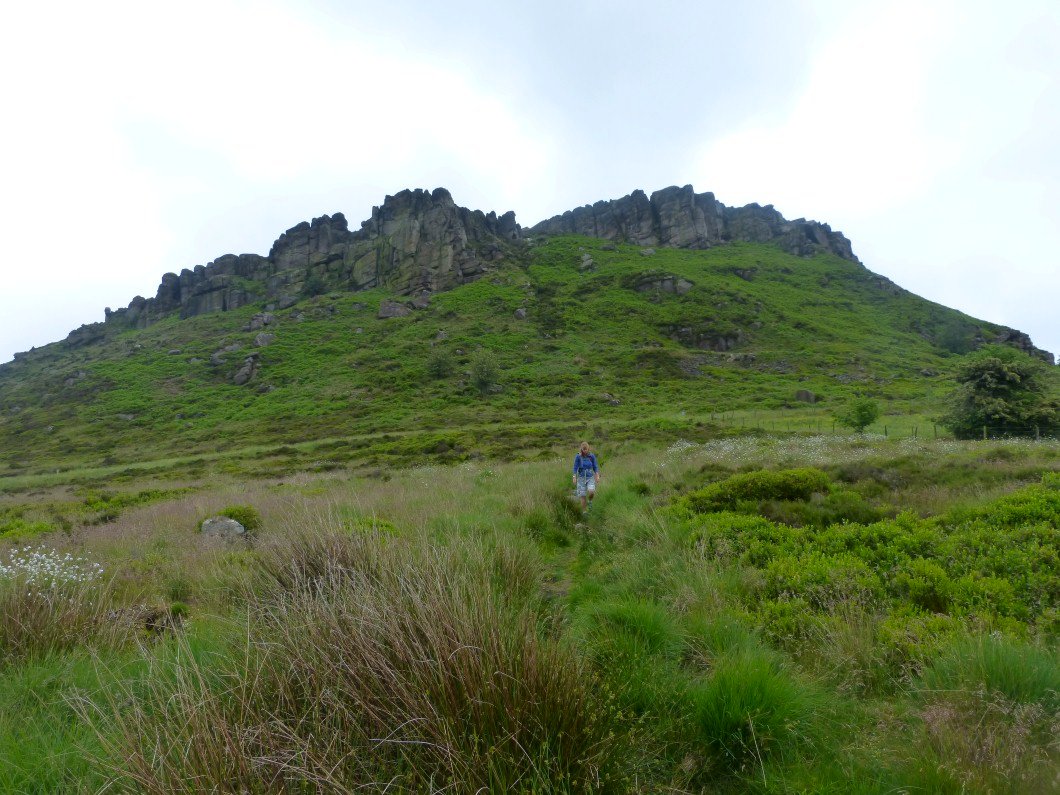 Hen Cloud from below.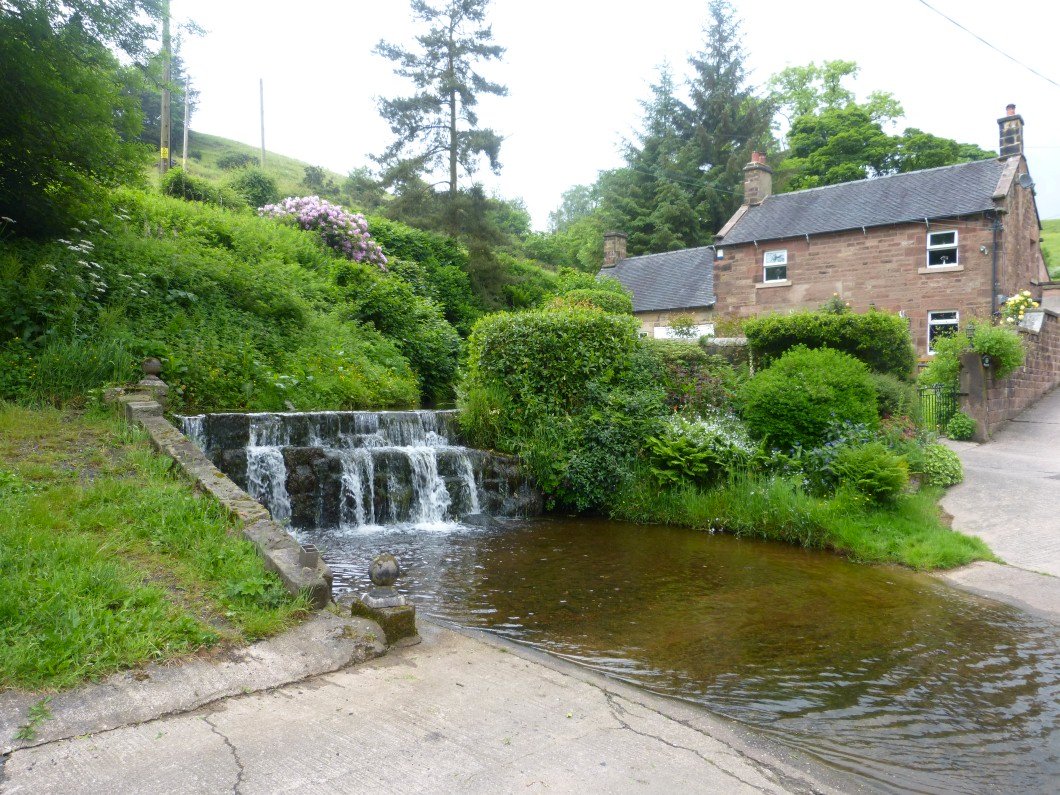 After a break at a lovely tea shop we passed through the village of Upper Hulme with it's waterfalls and ford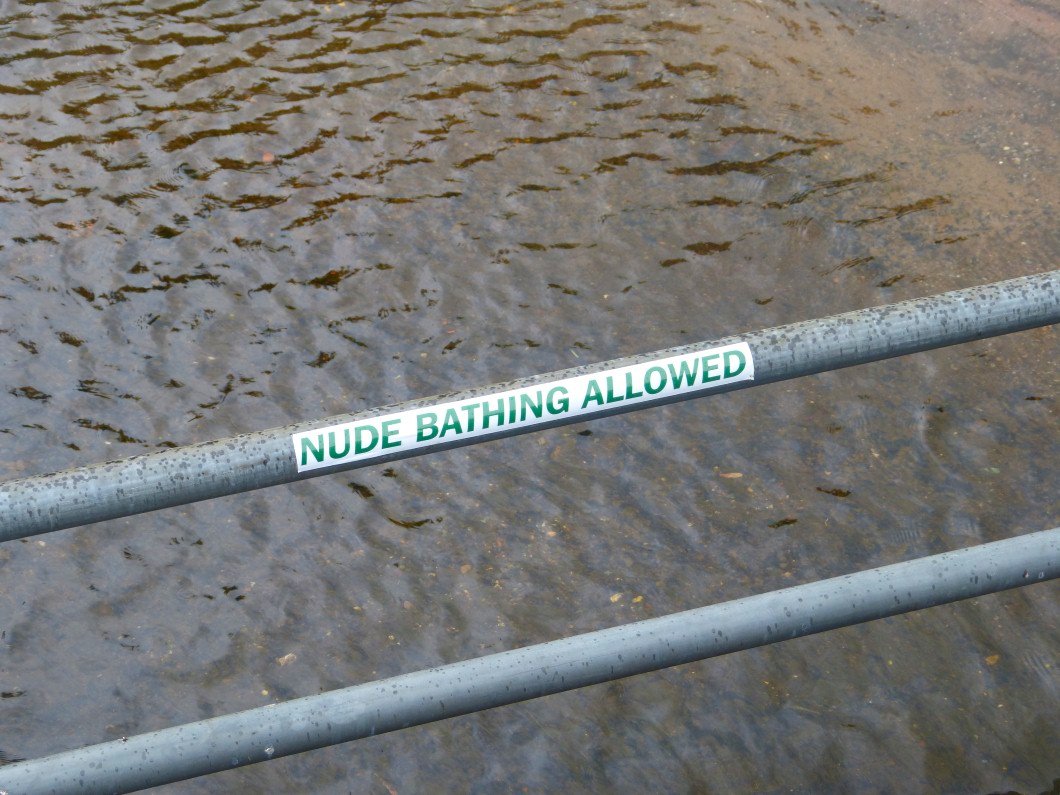 If only it had been a bit warmer.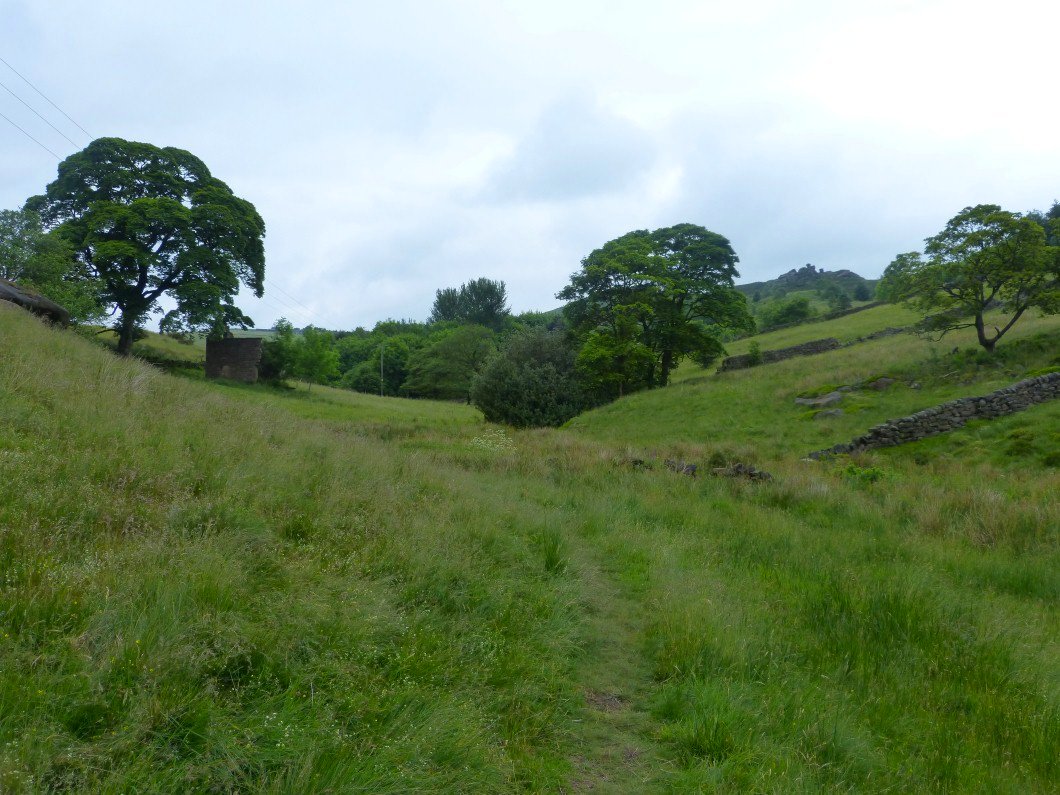 Heading for home now through the fields of the Blue Hills.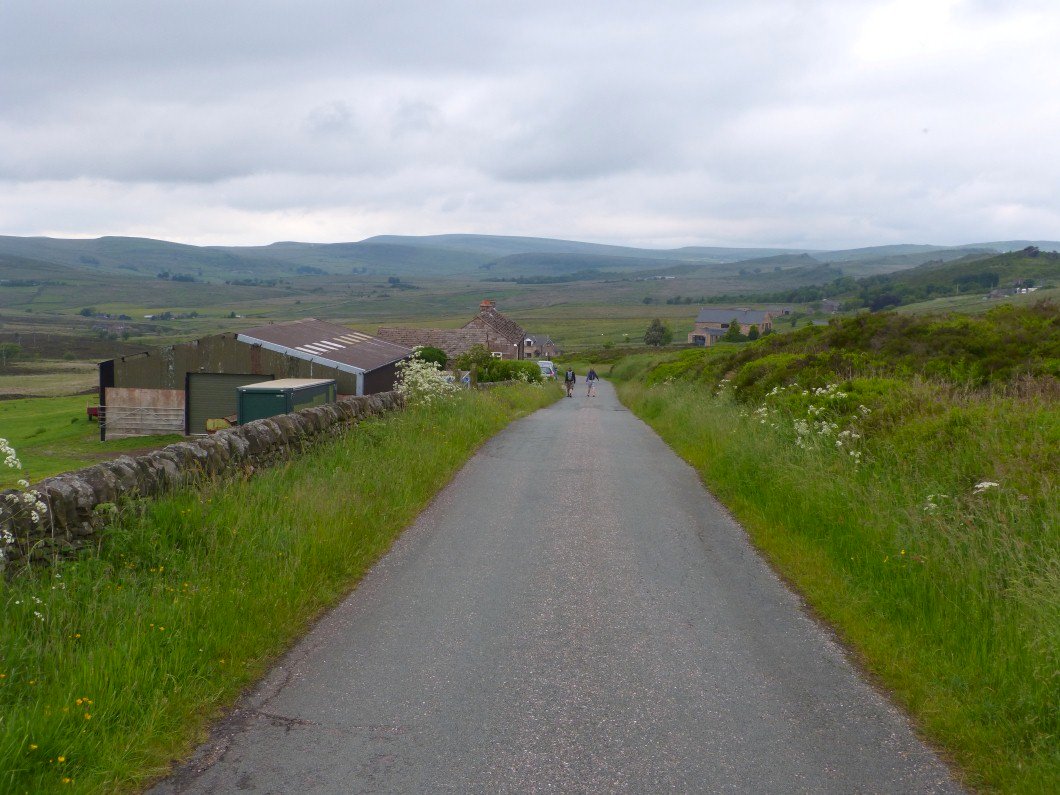 Before a couple of miles on the road back to Gradbach.