WWW.KARLSWALKS.CO.UK
PICTURES AND TRIP REPORTS FROM MY WALKS IN THE ENGLISH LAKE DISTRICT
---
Braithwaite to Whiteside and back
31st July 2016
Route. Braithwaite - Kinn - Grisedale Pike - Hobcarton Head - Hopegill Head - Gascale Crags - Whiteside ( east top ) Whiteside ( west top ) Sand Hill - Coledale Hause - Coledale - Braithwaite. ( about 9 miles 3400ft ascent )
A settled fine day for our ( me, Sue,Helen and Mark ) walk up Grisedale Pike and along the ridge to Whiteside and back along the valley.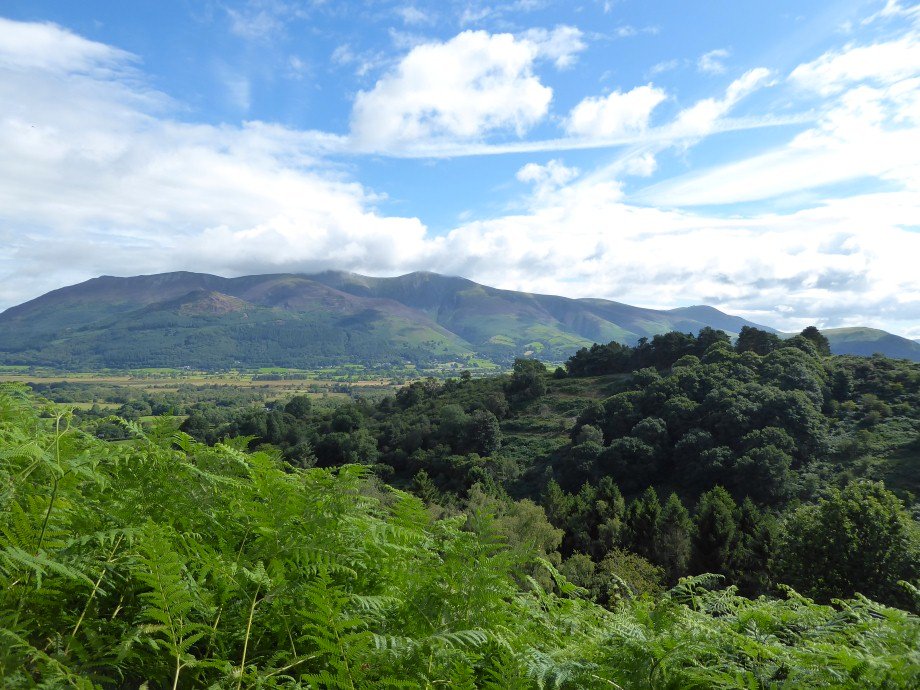 Blencathra dominates the view back from the path out of the little car park just up the Whinlatter pass road from Braithwaite.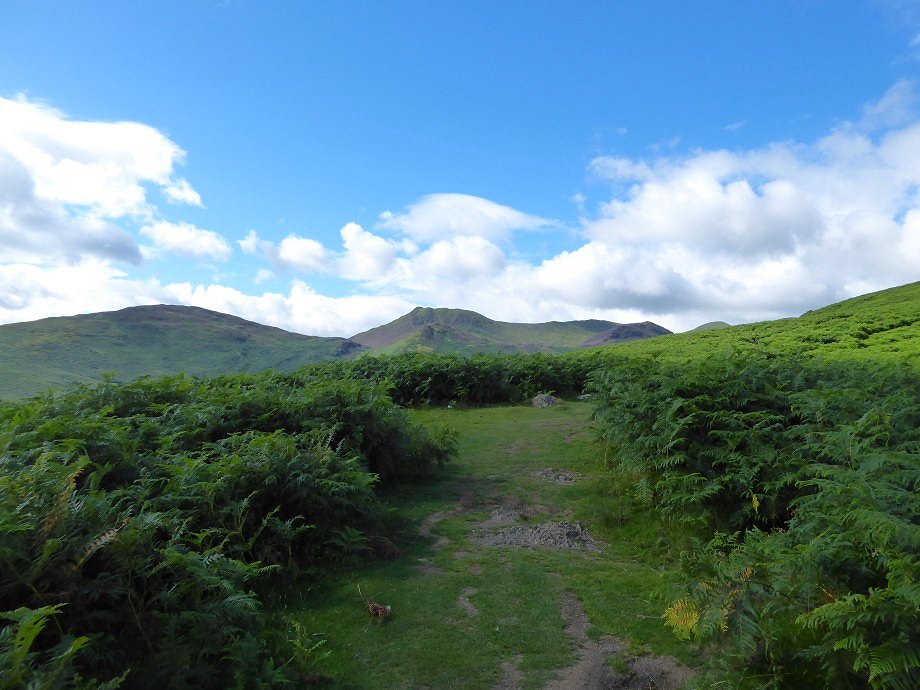 Causey Pike draws the eye on the forward view.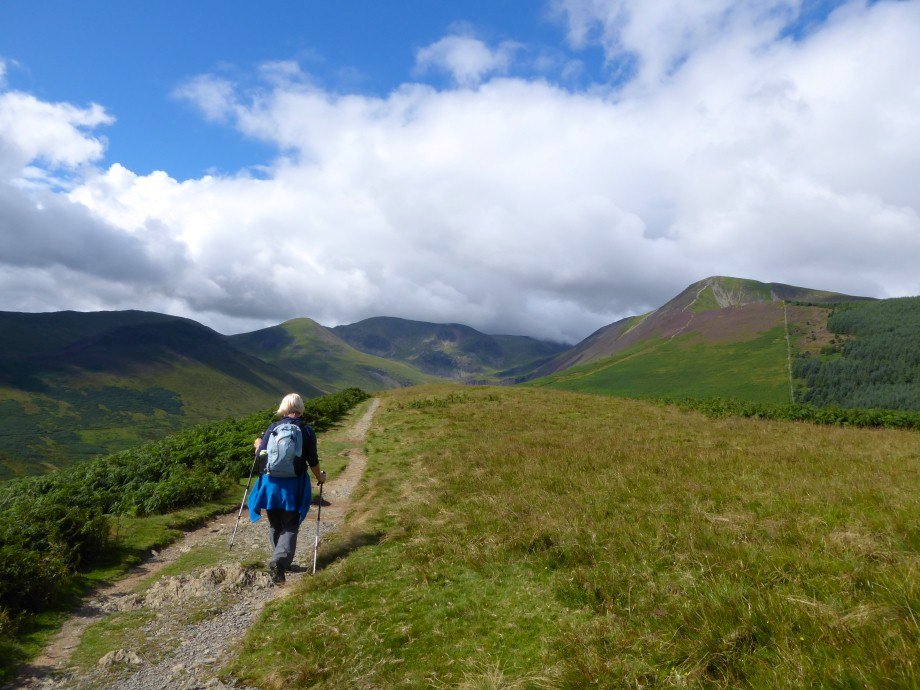 Well that is untill Grisedale Pike and particular the steep path comes into sight.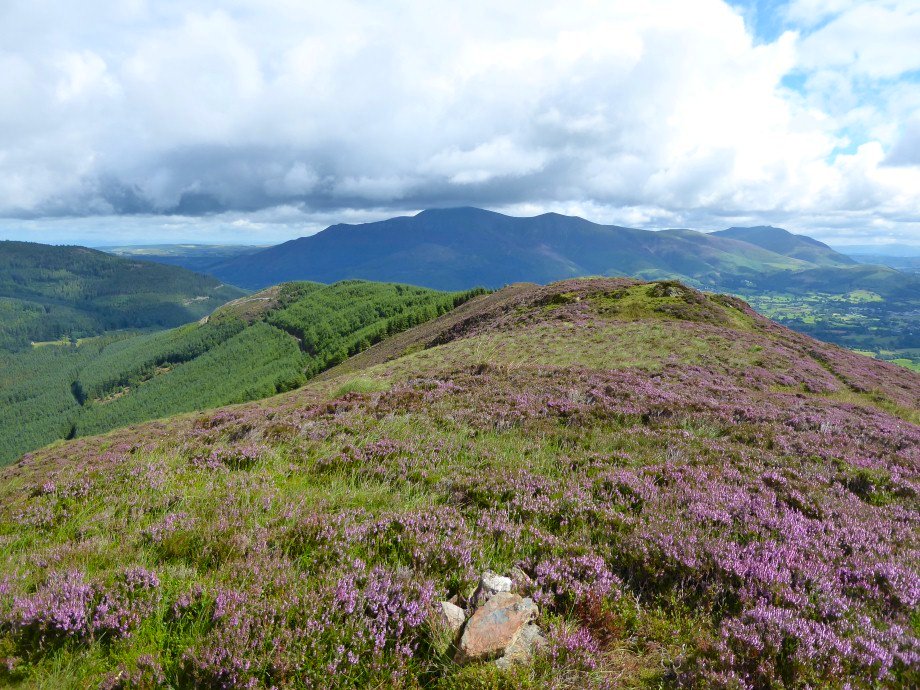 Looking back from Kinn. Probably a couple of weeks till the heather is at it's best but it's getting there.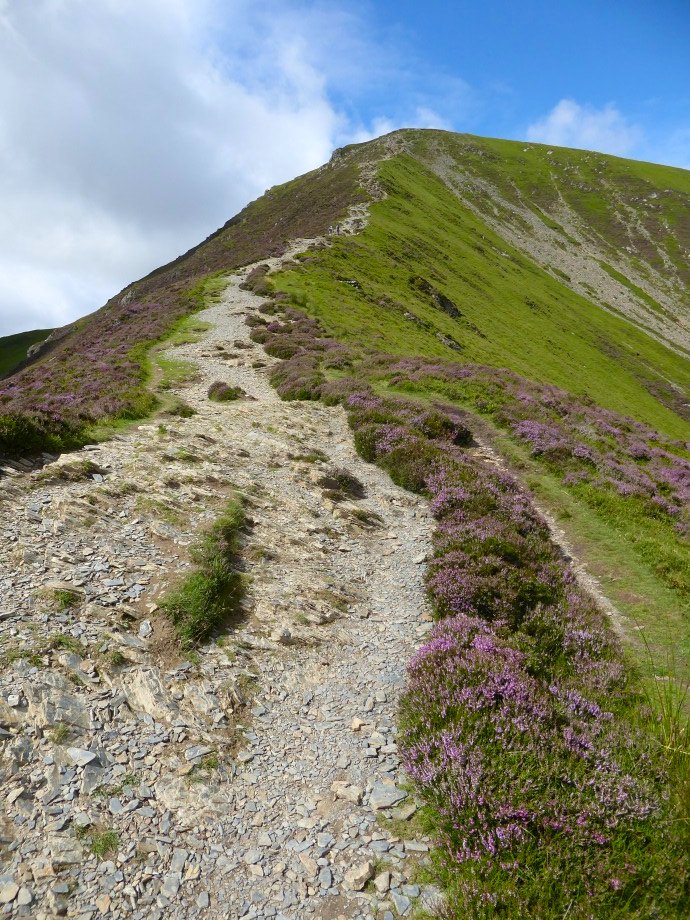 Starting the last steep pull to Grisedale Pike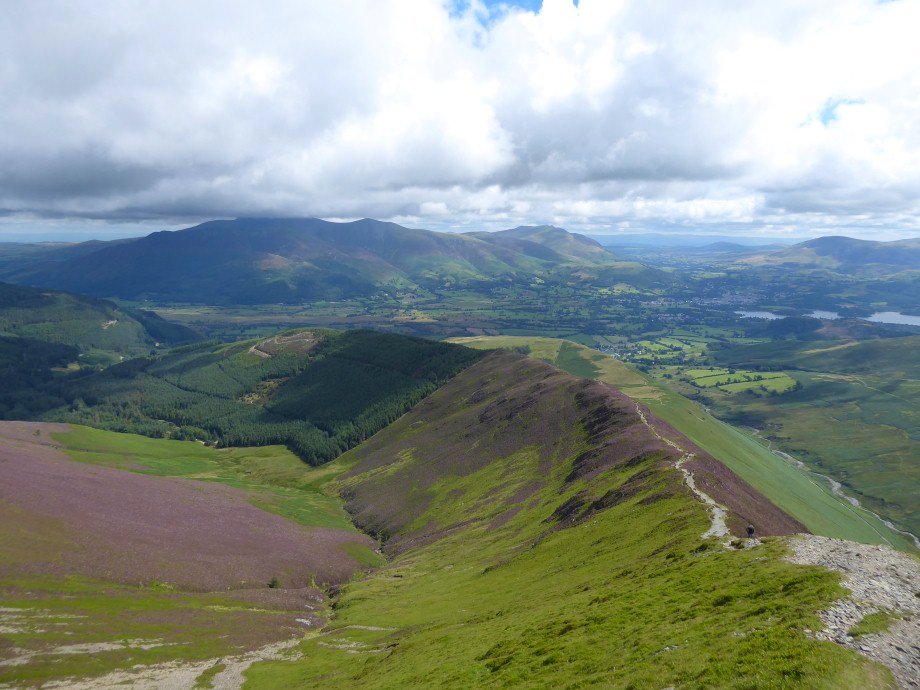 And looking back from a photo/breather stop.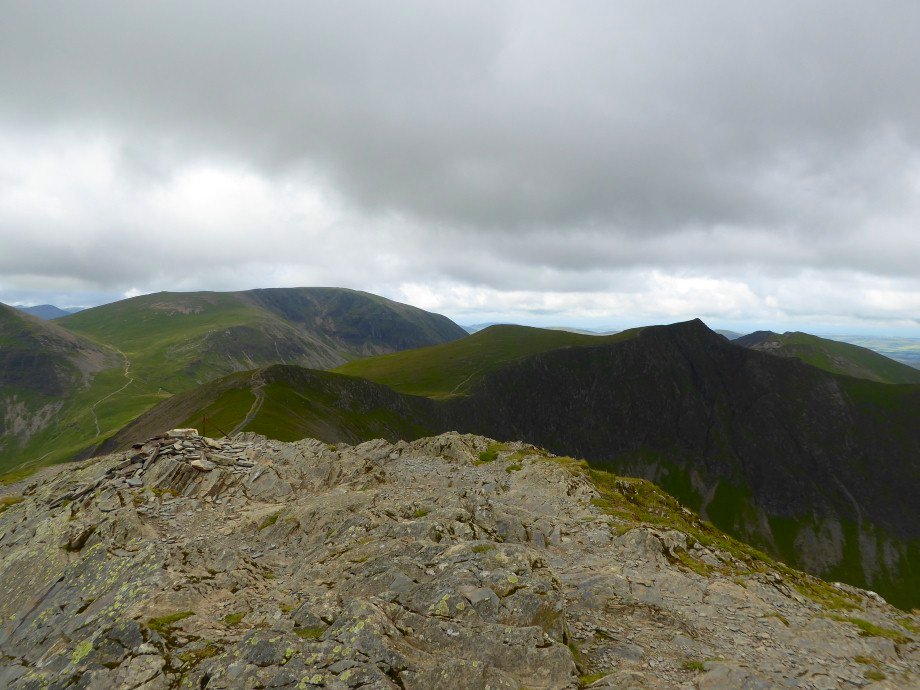 At the top now and although it looks a little dark ahead it never felt as though it was going to rain.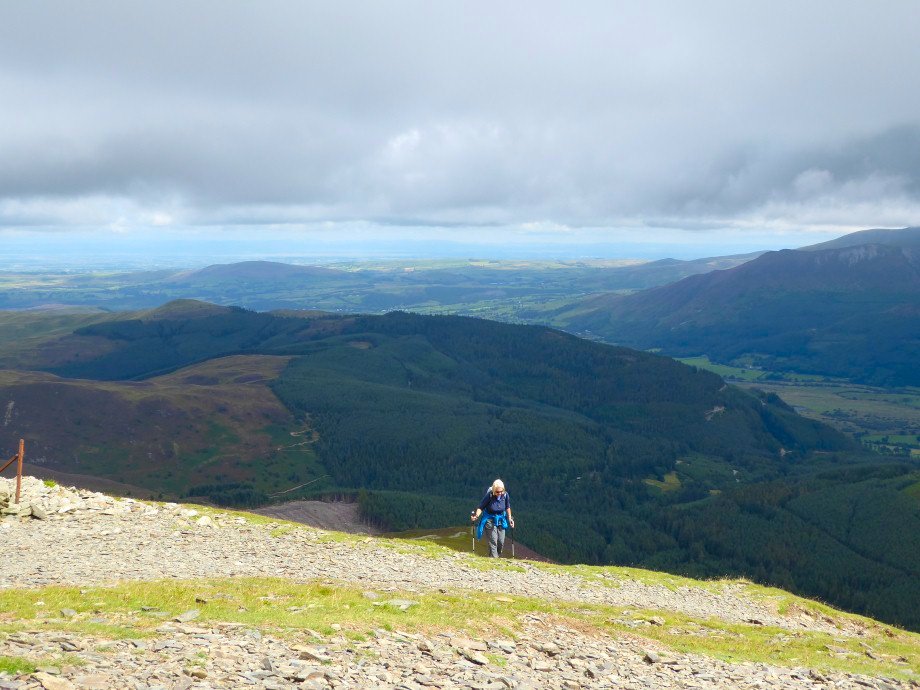 Helen arrives at the top, the Whinlatter fells behind her.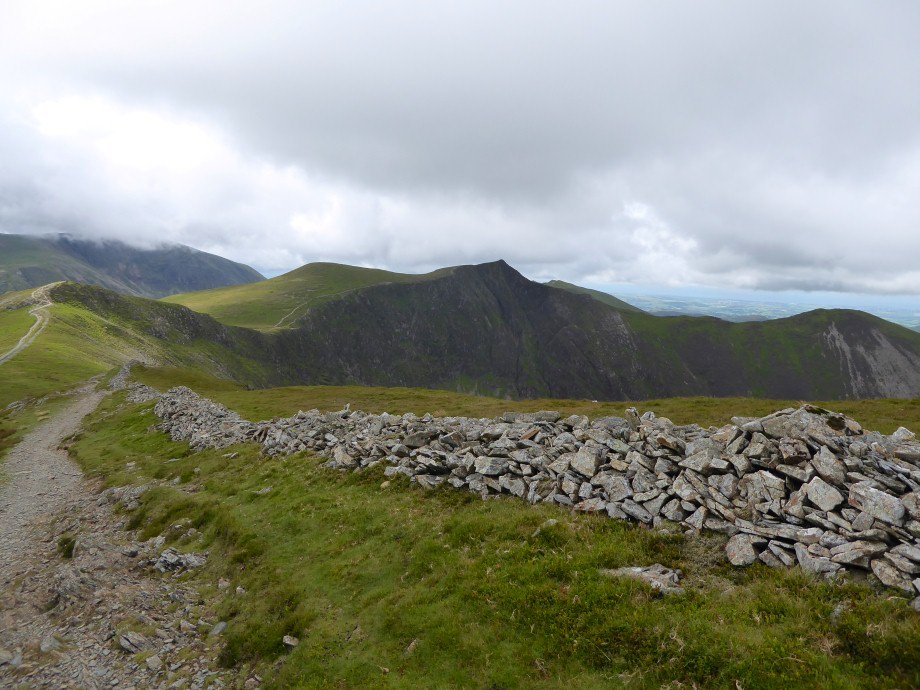 After an early lunch we set off along the ridge passing the fearsome drops of Hobcarton Crags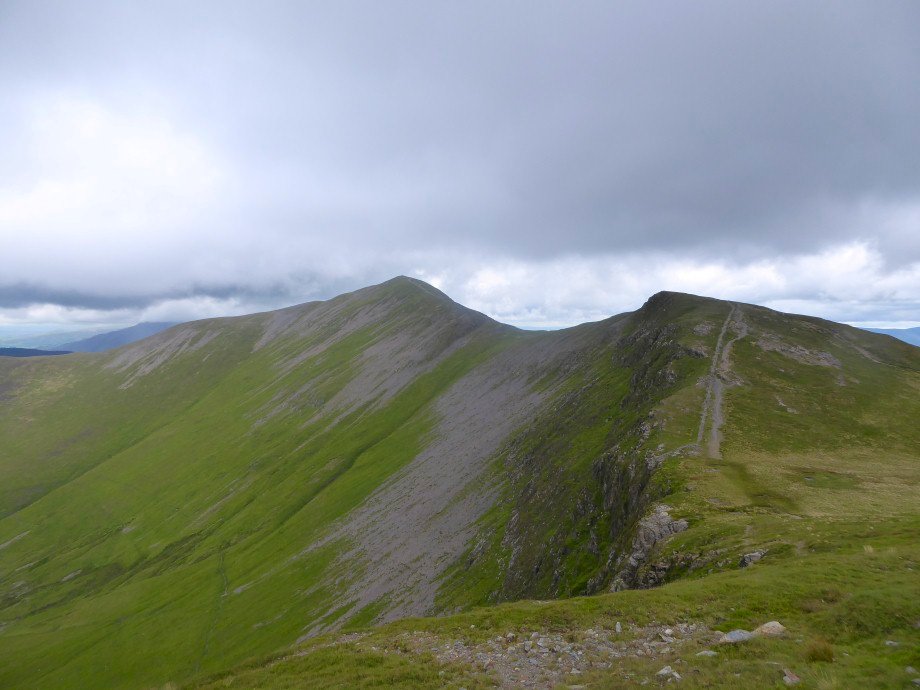 Looking back to Grisedale Pike.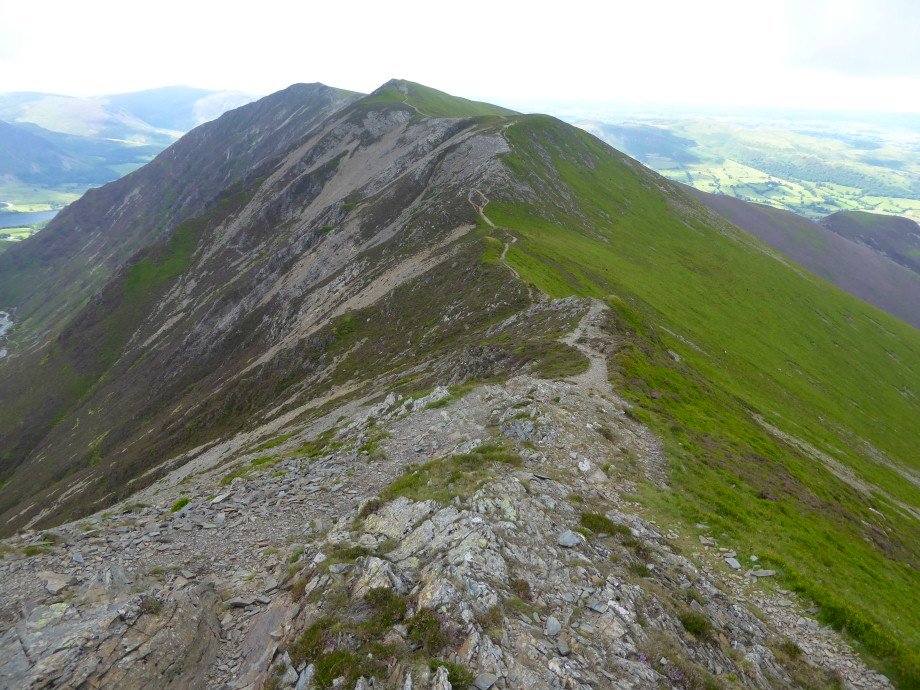 And looking forward to the brilliant ridge walk to come.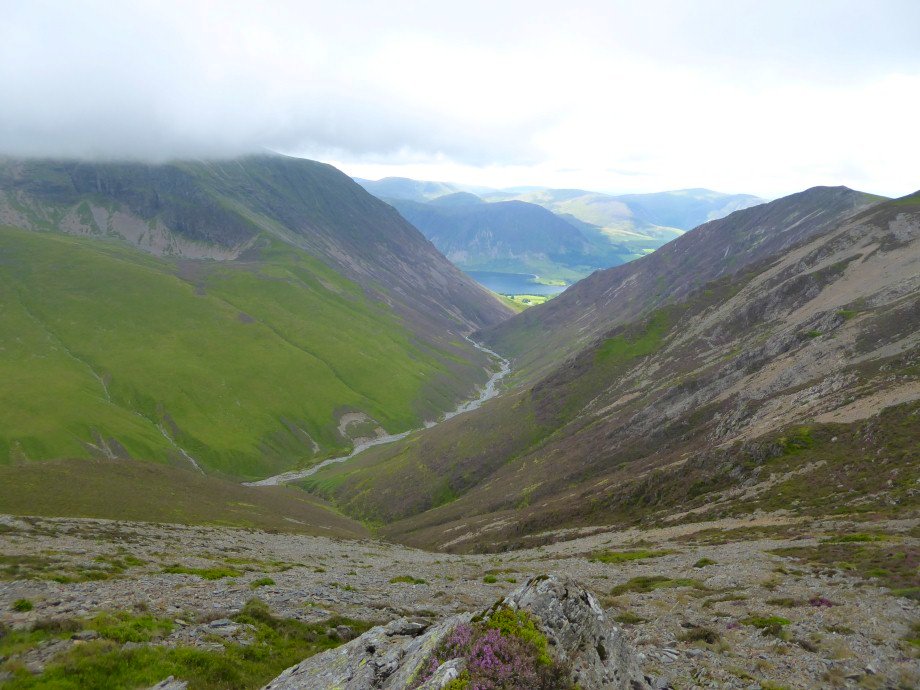 Crummock Water comes in to view at the end of Gasgale Gill.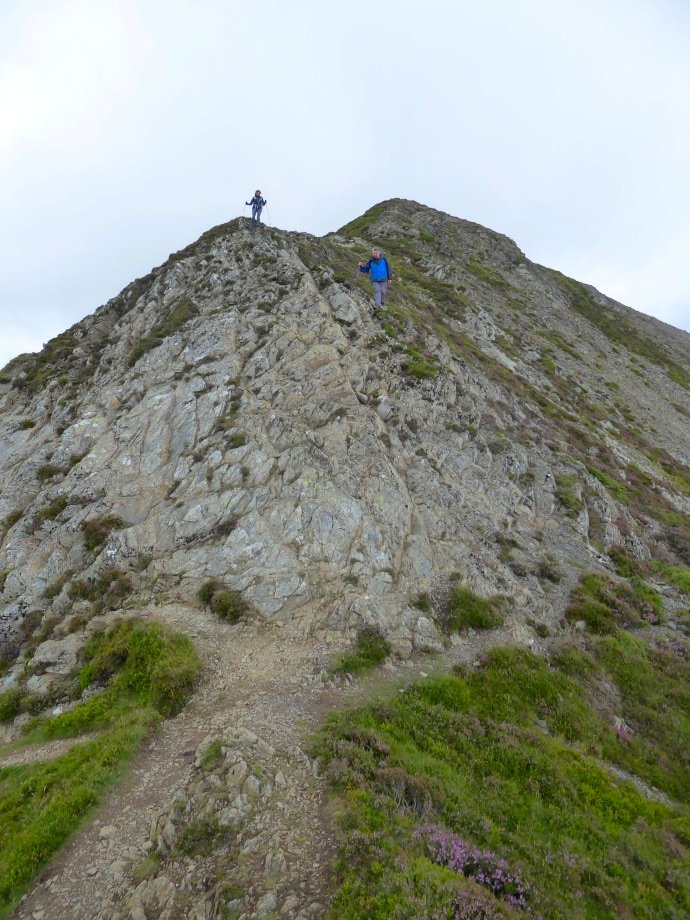 Mark and Sue pick their way down on of the steep dips in the ridge.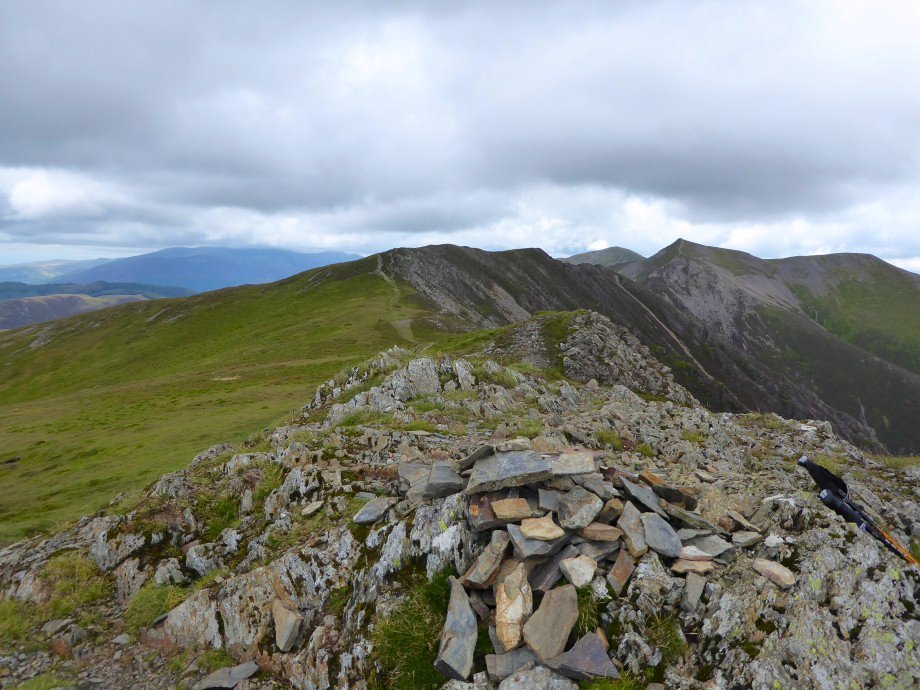 All good things come to an end as we reach Whiteside, but we have the pleasure of doing it all again on the way back.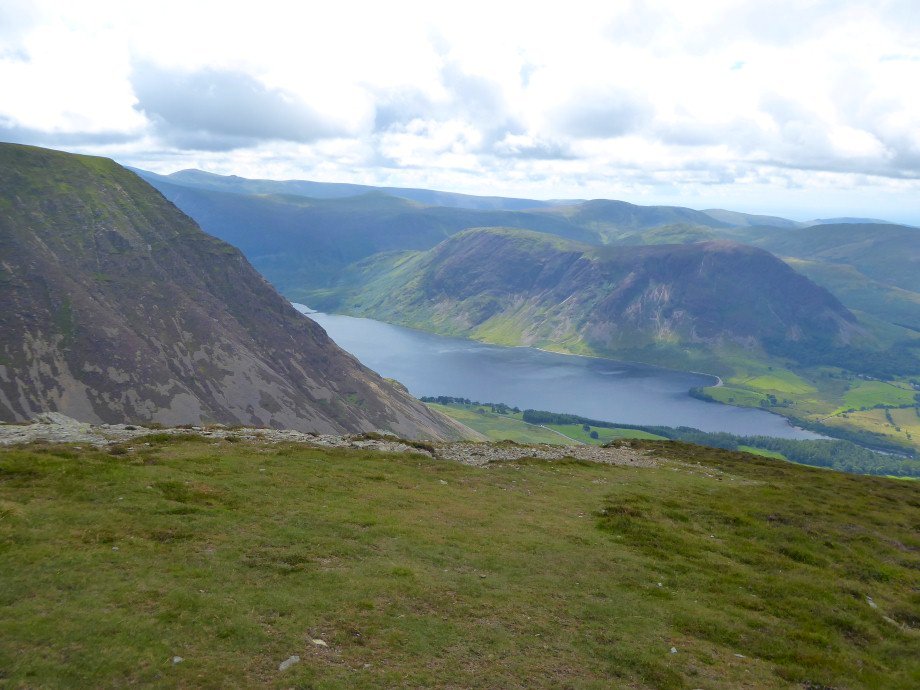 But not before we wander to the edge for a peek down to Crummock Water with Mellbreak above.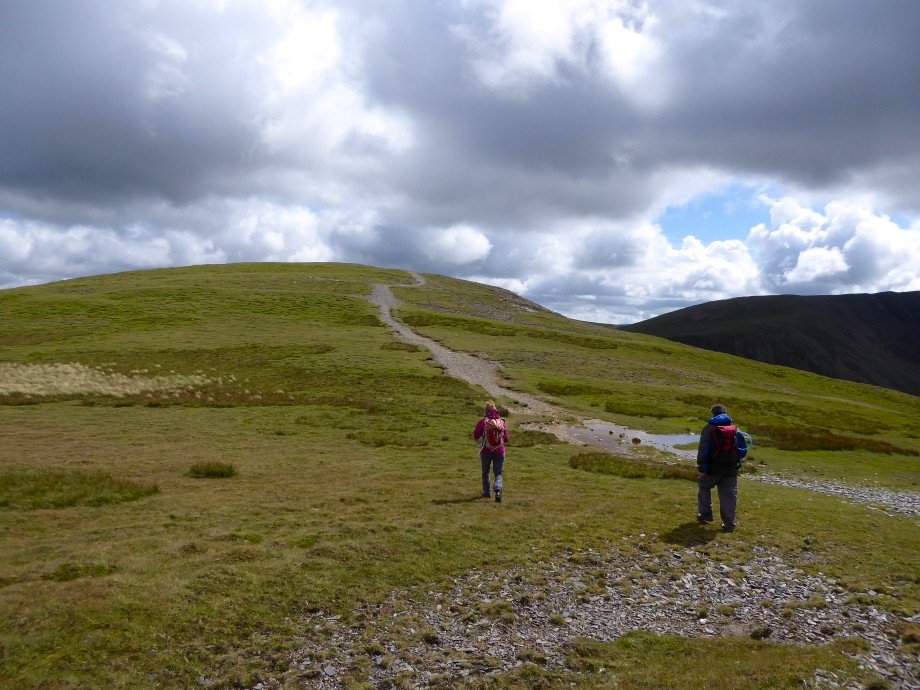 After reaching Hopegill Head we turn right and head for Sand Hill ( my only previously unclimbed Birkett today )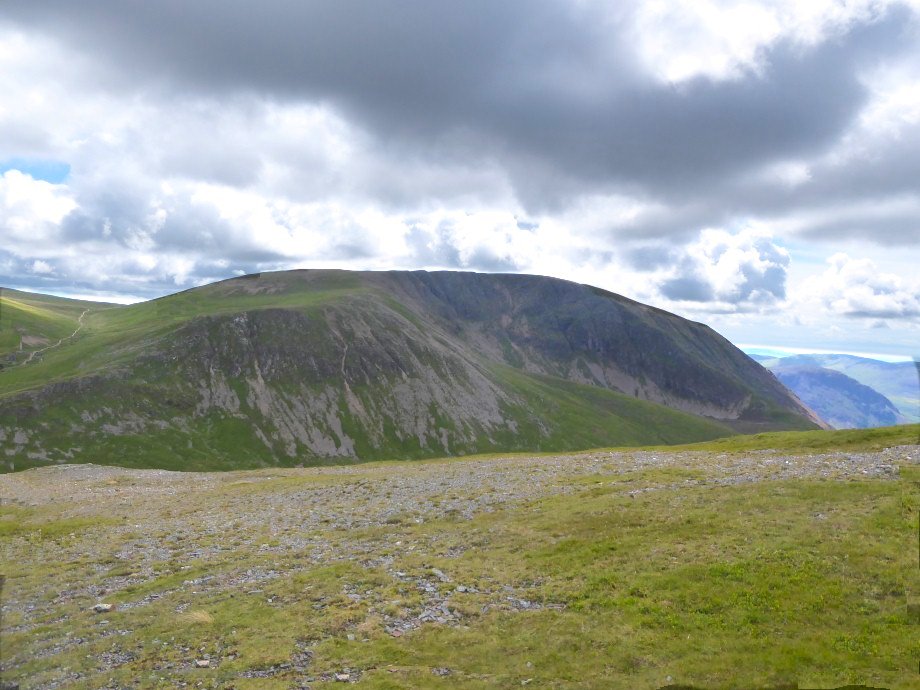 Grasmoor from Sand Hill.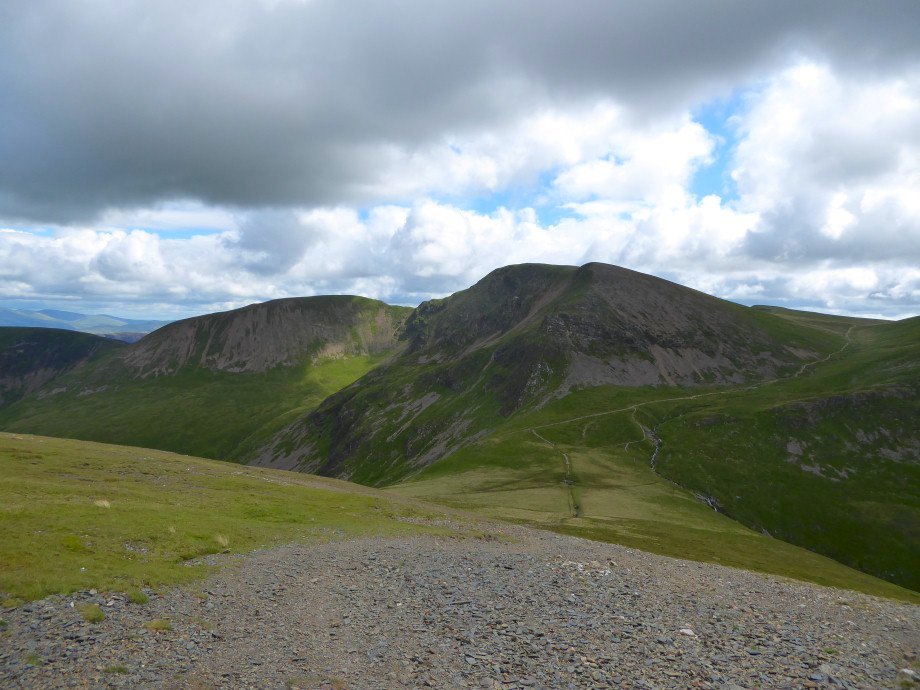 And Crag Hill/Eel crag from the drop to Coledale Hause.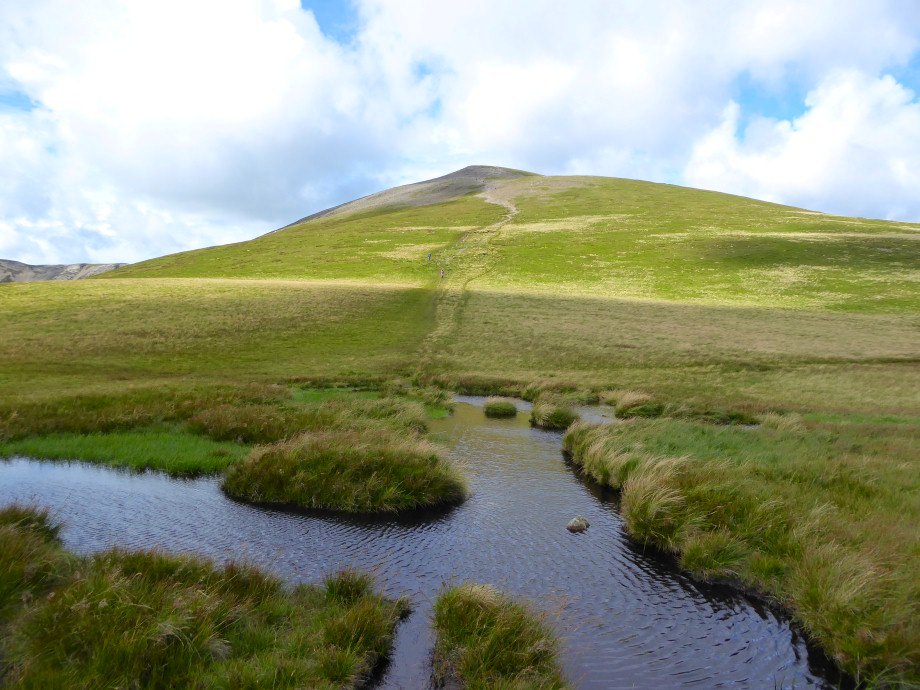 Looking back to Sand Hill.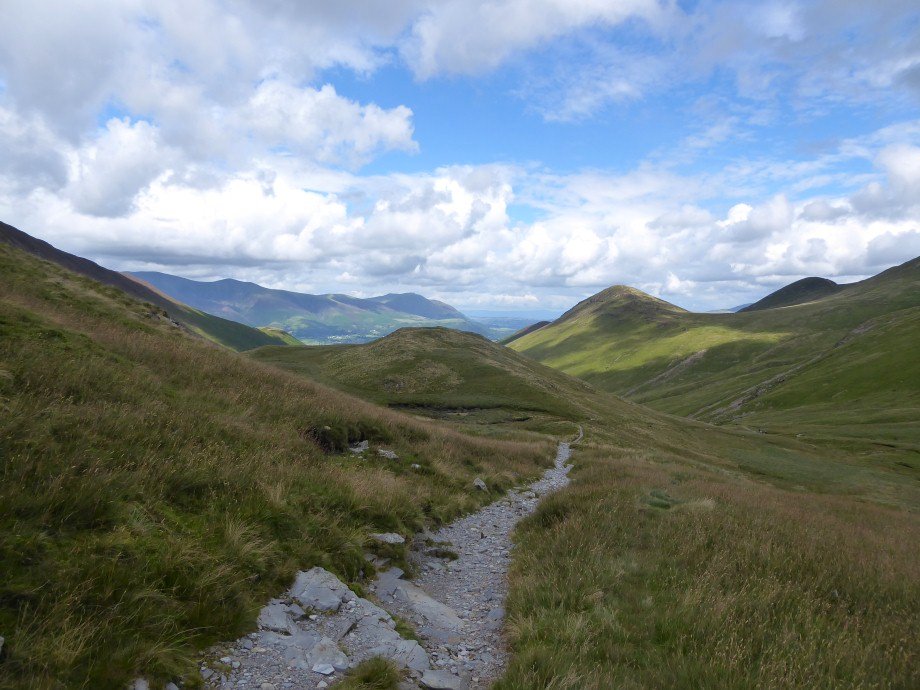 Starting on the path home now. Outerside ( the pointed hill centre right with the cloud shadows ) looks very impressive from this side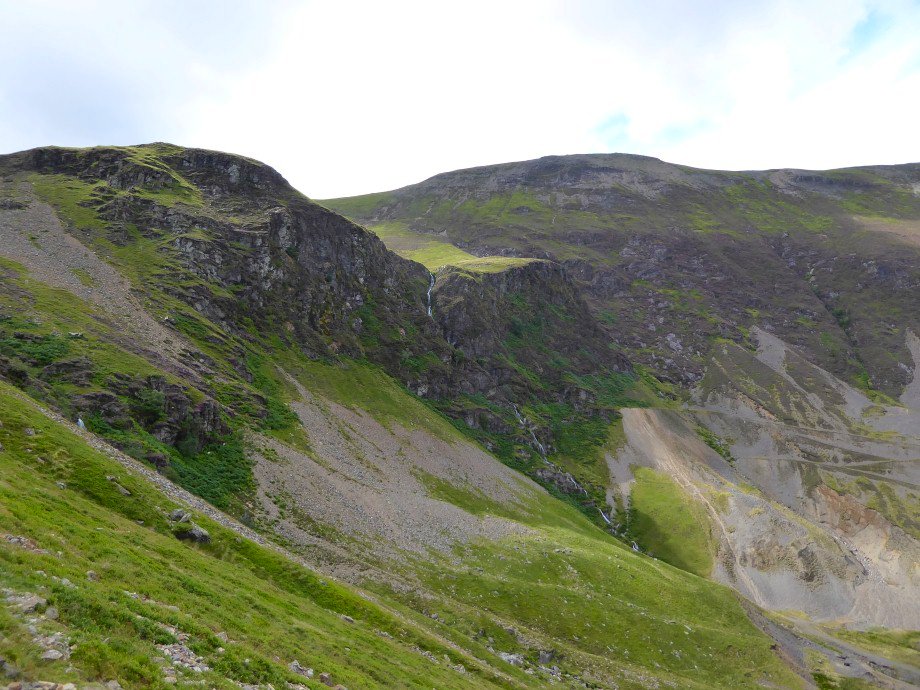 Force Crag.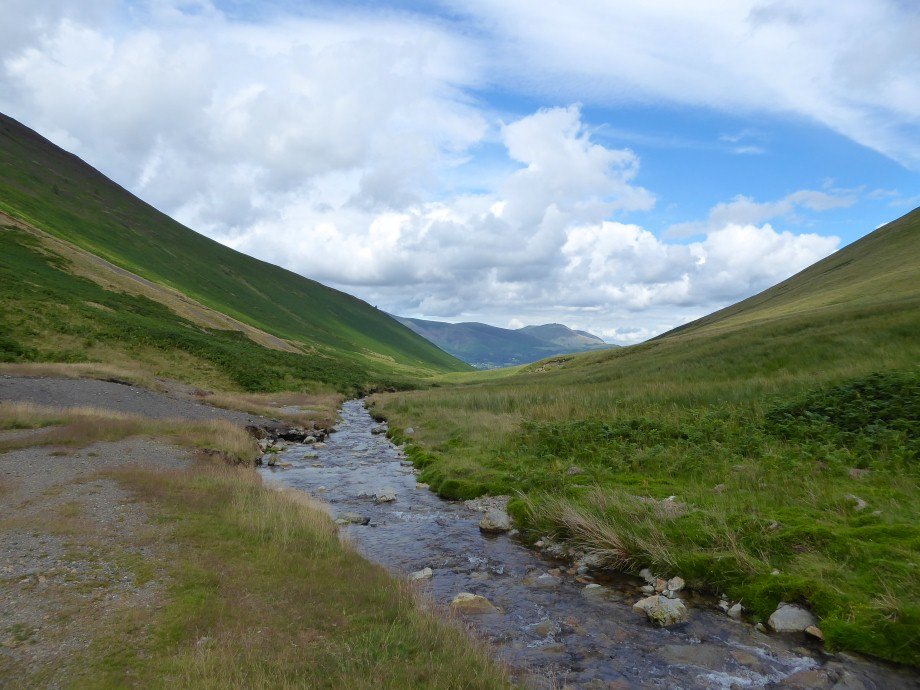 Crossing Coledale Beck.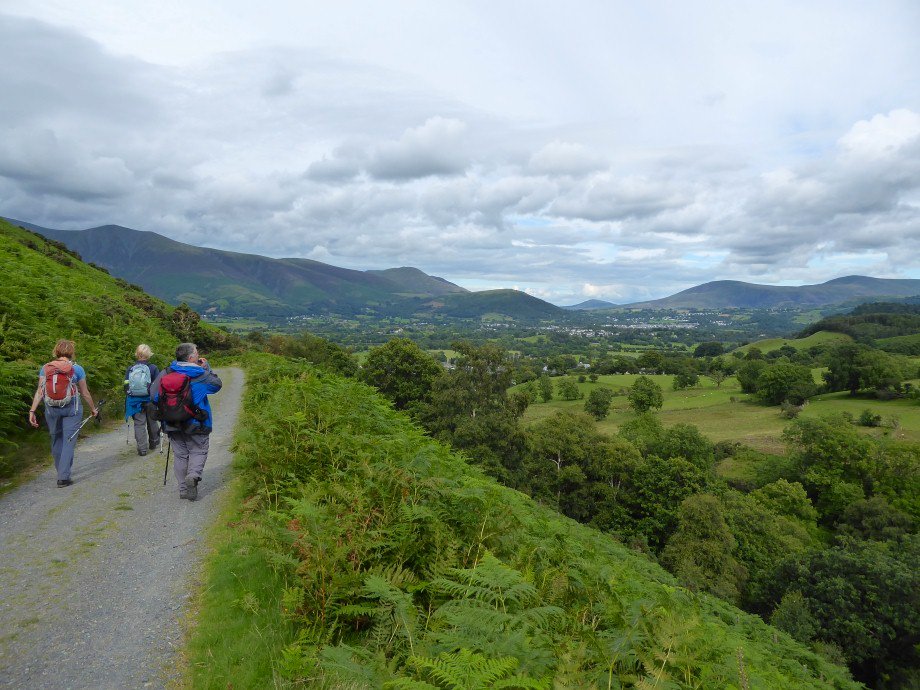 Just the walk along the mine road now which brings us out right at the car park.