WWW.KARLSWALKS.CO.UK
PICTURES AND TRIP REPORTS FROM MY WALKS IN THE ENGLISH LAKE DISTRICT
The Greenburn round
4th January 2015
Route. Lay-by A591 - Ghyll Foot - Helmside - Steel Fell - Calf Crag - Gibson Knott - Bracken Hause - Helm Crag - Bracken Hause - Helmside
(about 7.5 miles 2200ft ascent)
Sue had been under the weather all over Christmas so our first walk of 2015 was a bit of a fitness test. .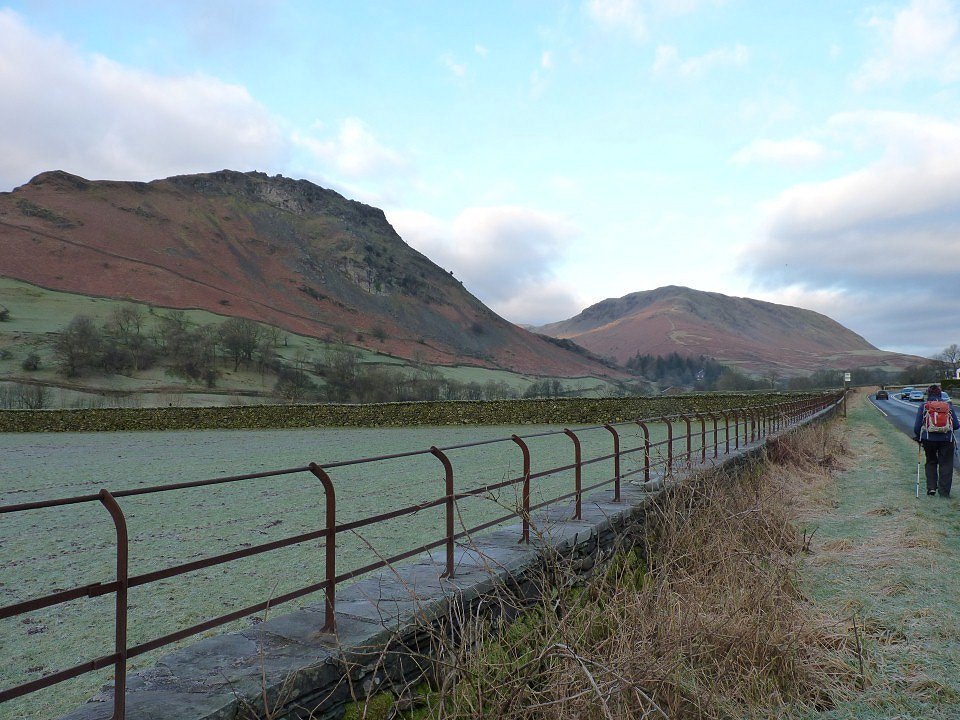 We decided on the horseshoe around the Greenburn valley and were pleased that the weather ( at first anyway) was fine. This is looking to our first fell, Steel Fell on the right and our last fell, Helm Crag on the left
The path up Steel Fell is easy to see.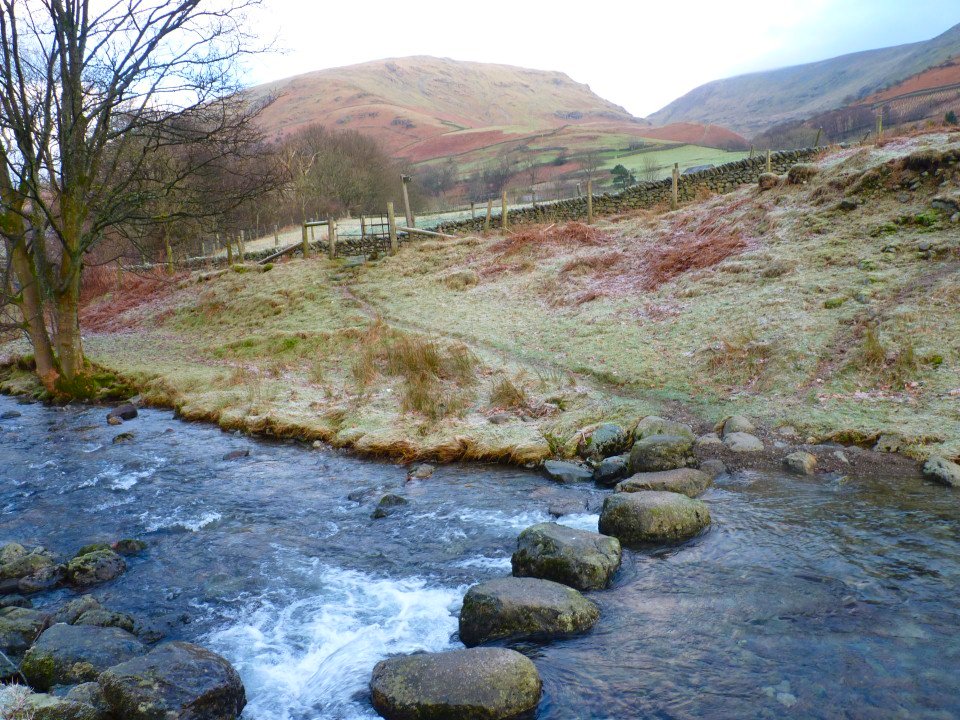 2015 got of to a soggy start after I fell off the icy stepping stones into the stream. I only got my foot and lower leg wet but we decided to take the slightly longer route on the road.
Approaching Ghyll Foot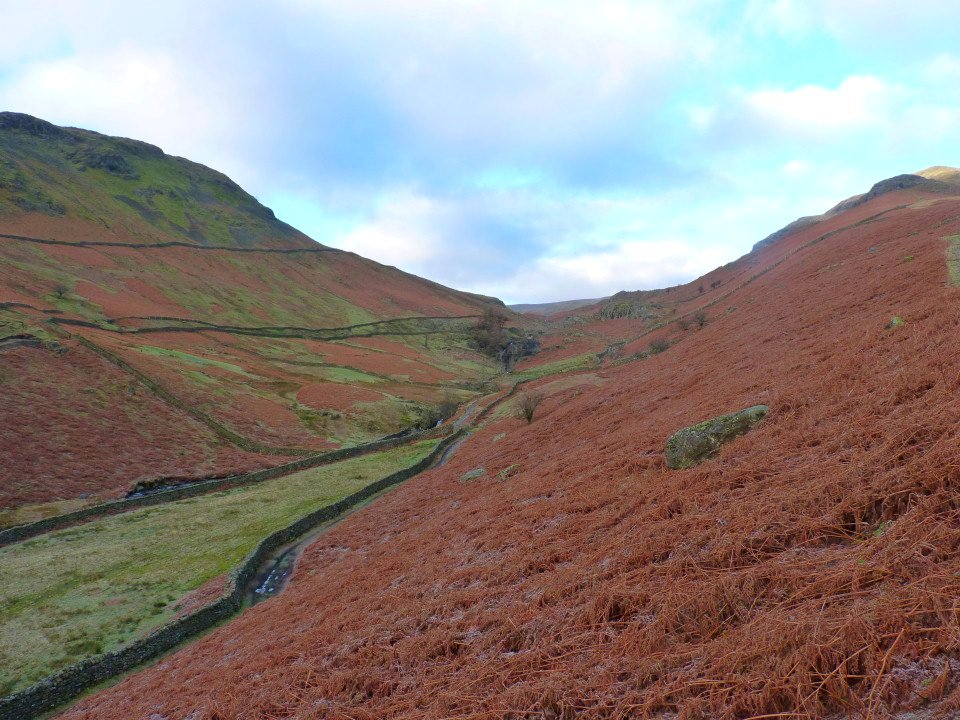 A look up Greenburn.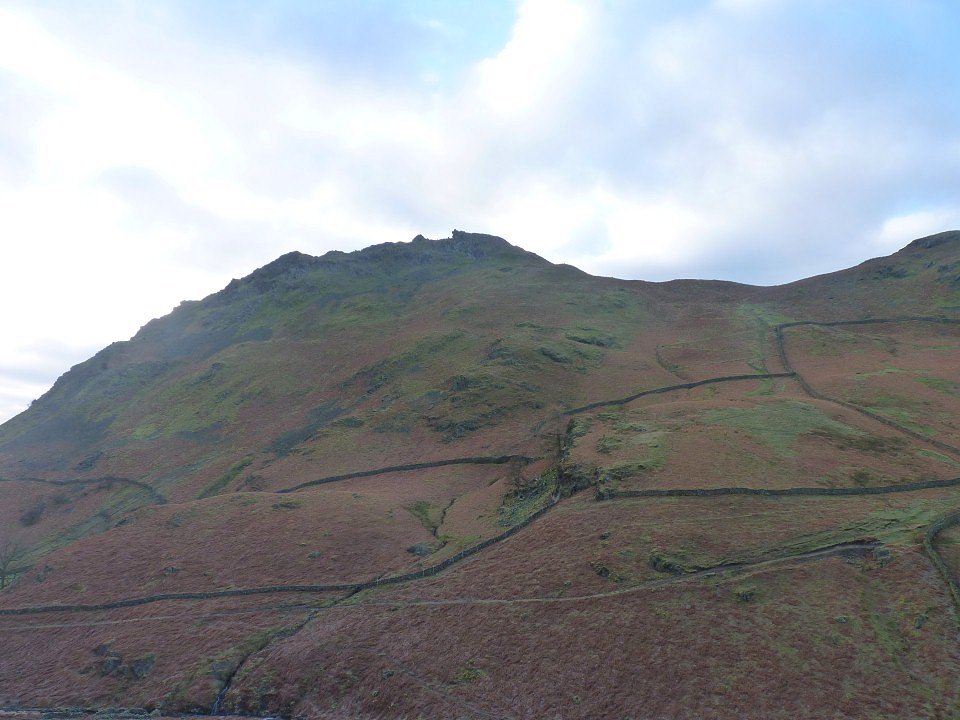 Helm Crag seen from the start of the climb.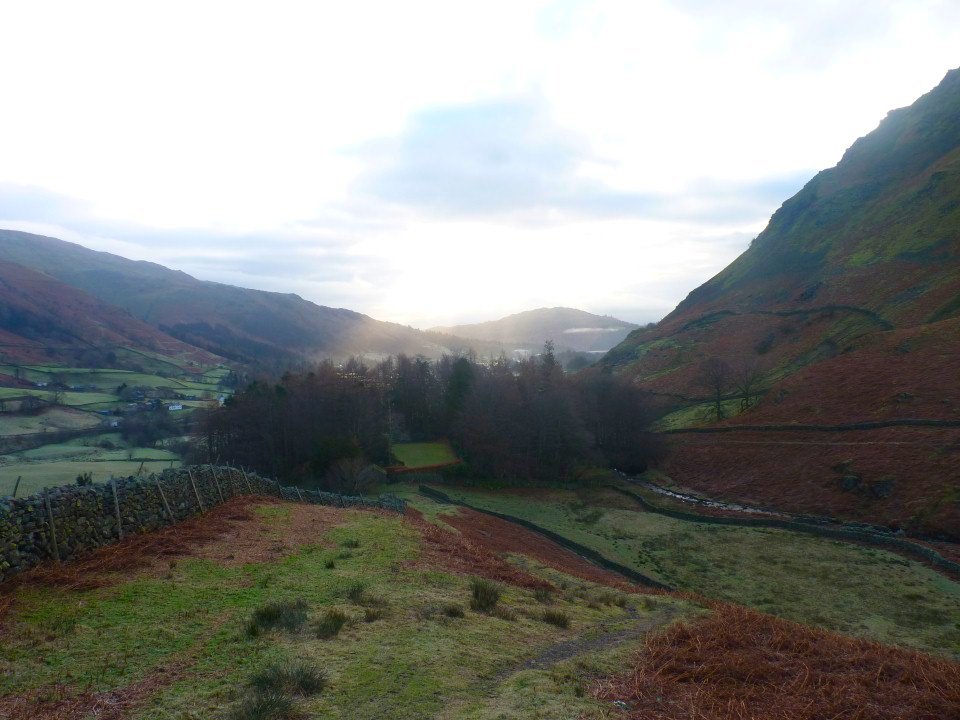 The view back..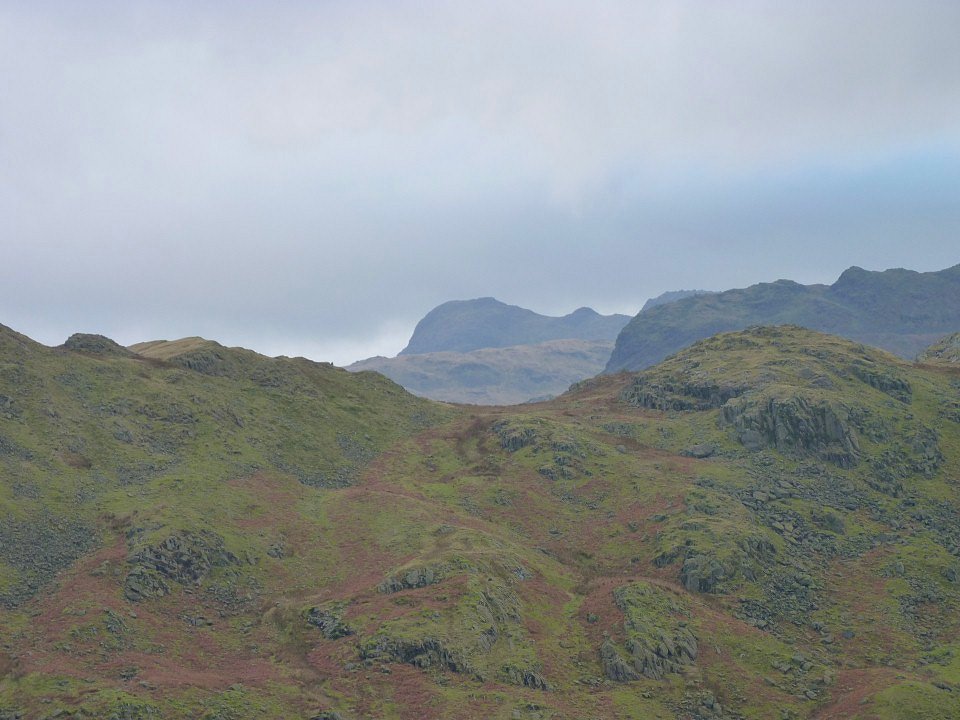 Harrison Stickle makes an appearance.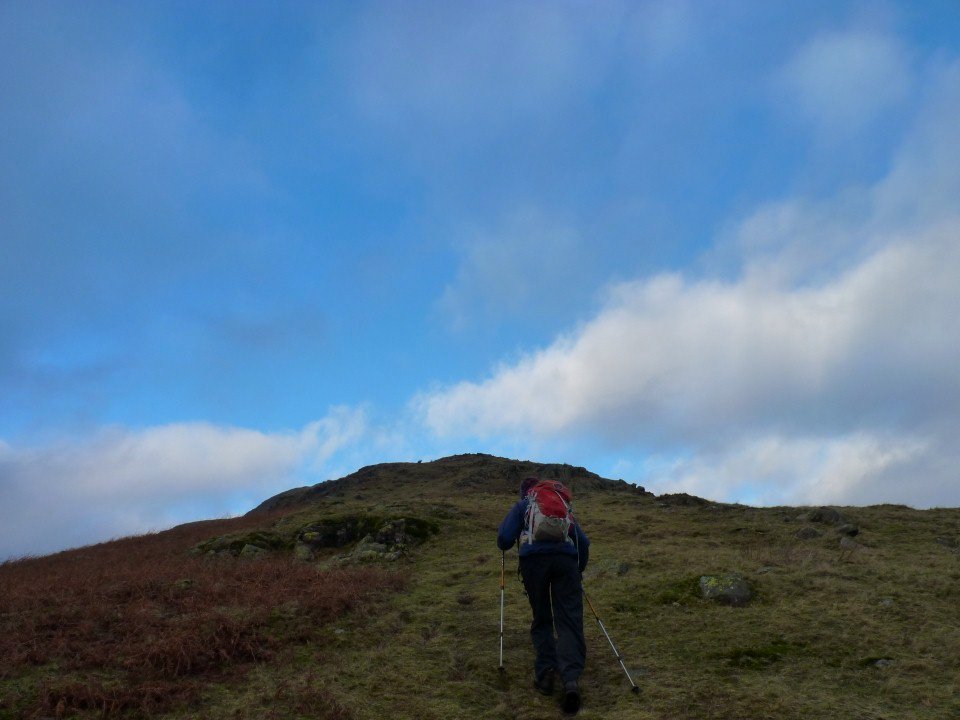 Steel Fell is pretty steep but the climb doesn't last long. We were encouraged by the blue sky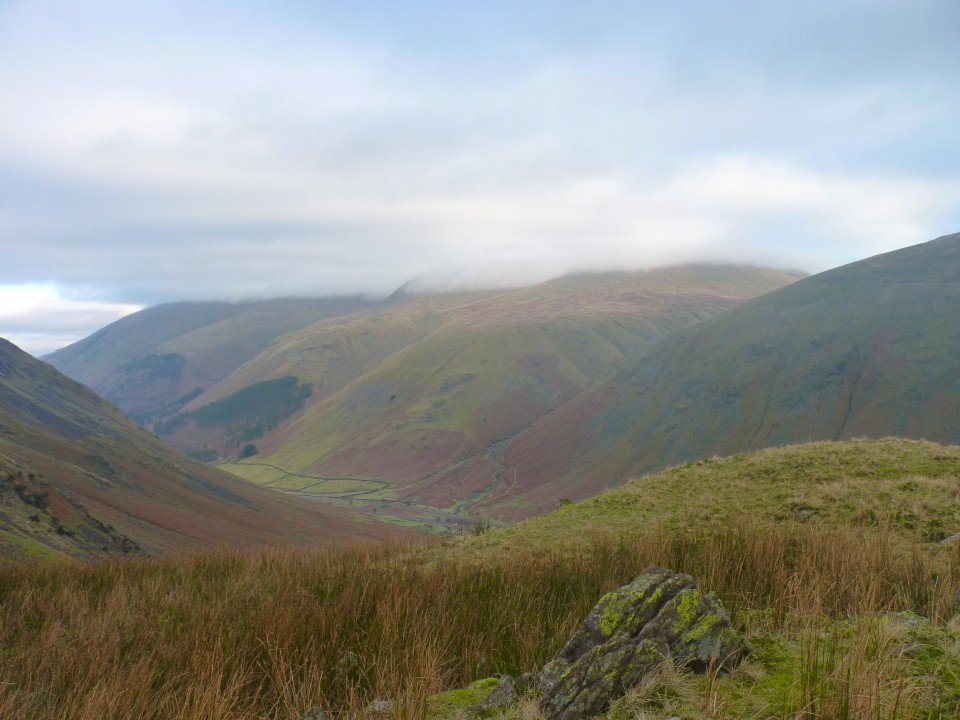 But cloud is coming in over Helvellyn..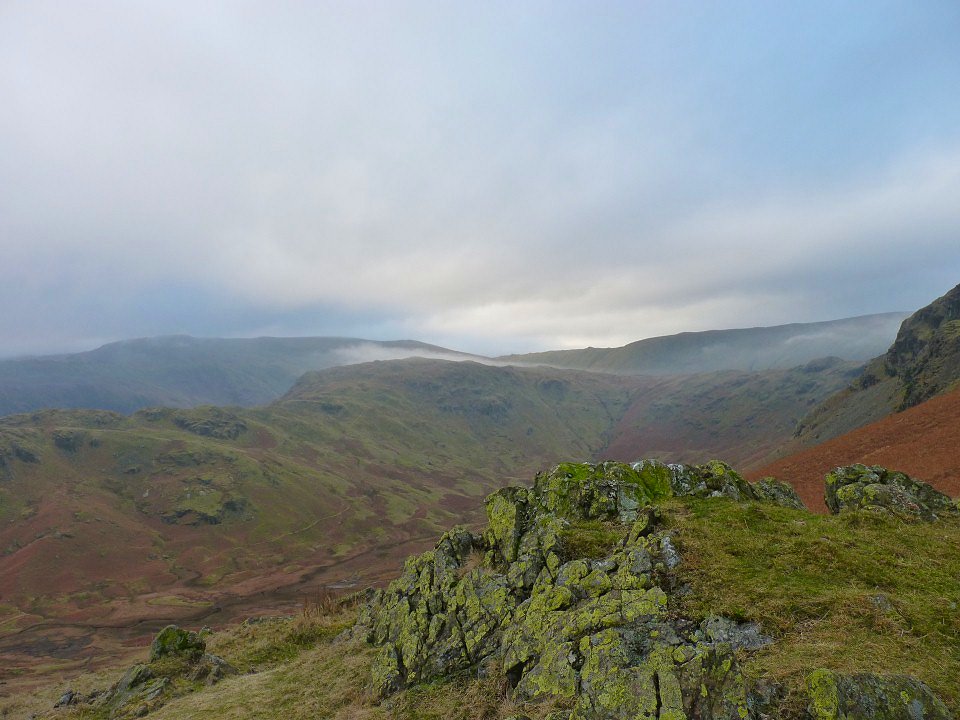 And over High Raise.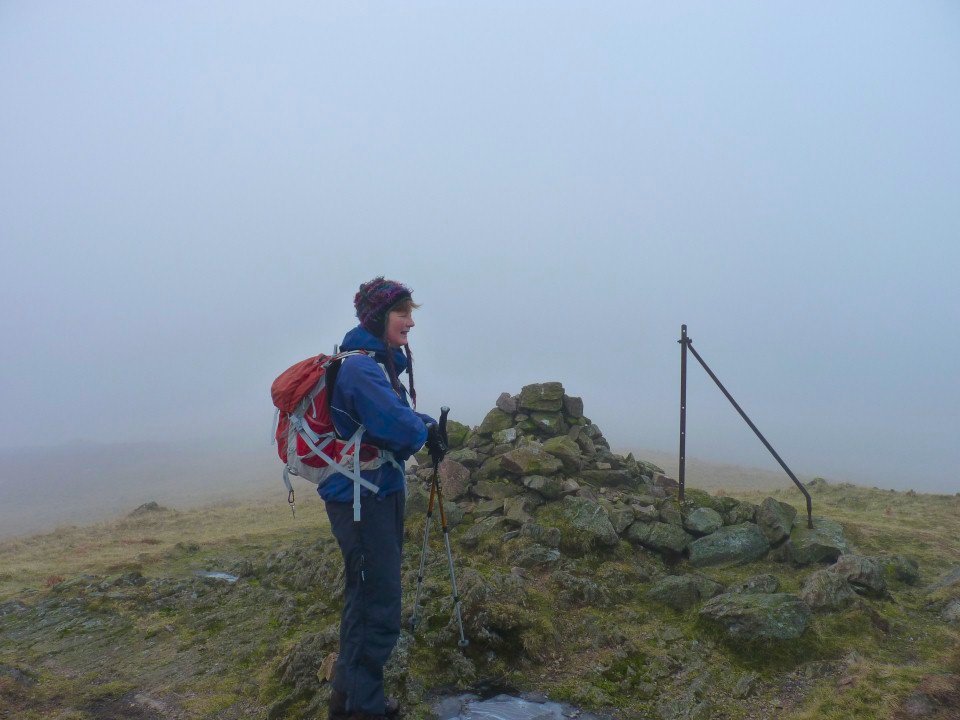 It was a bit disappointing having no view at the top..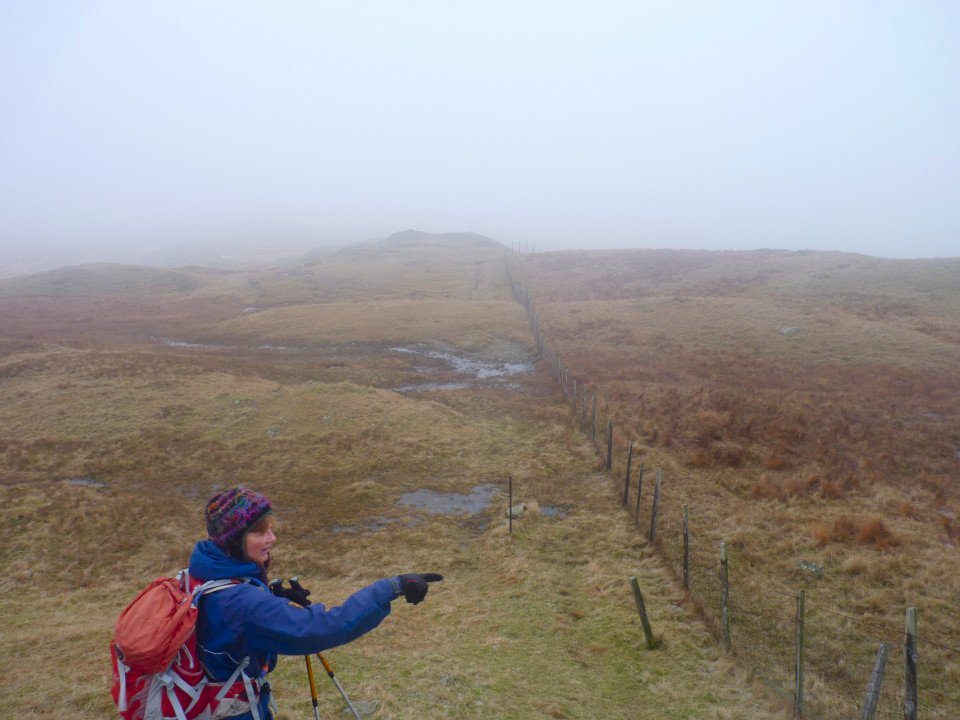 Sue points out where the great view of Thirlmere and the northern fells usually is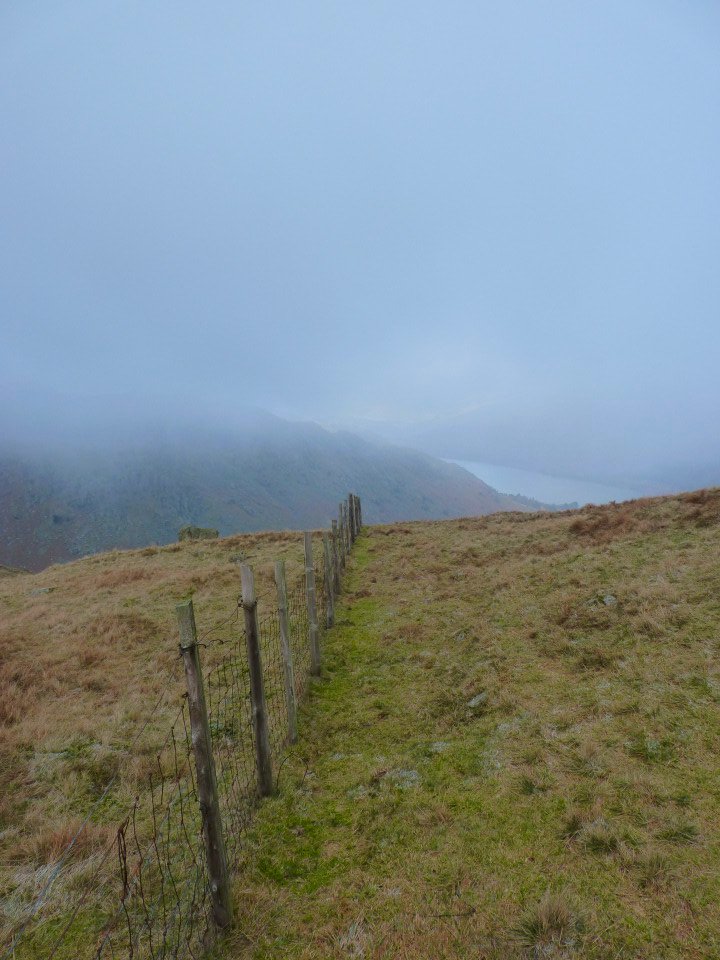 Just a little glimpse of Thirlmere as we walk around the head of the valley.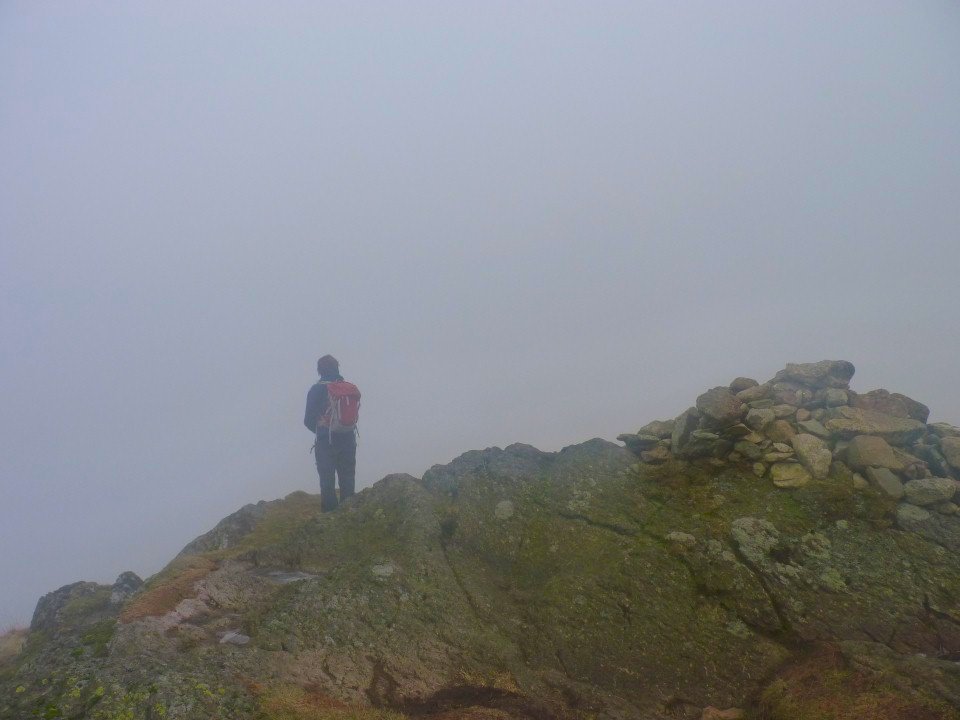 Now Sue is looking down to where the nice view of Easedale normally is from Calf Crag.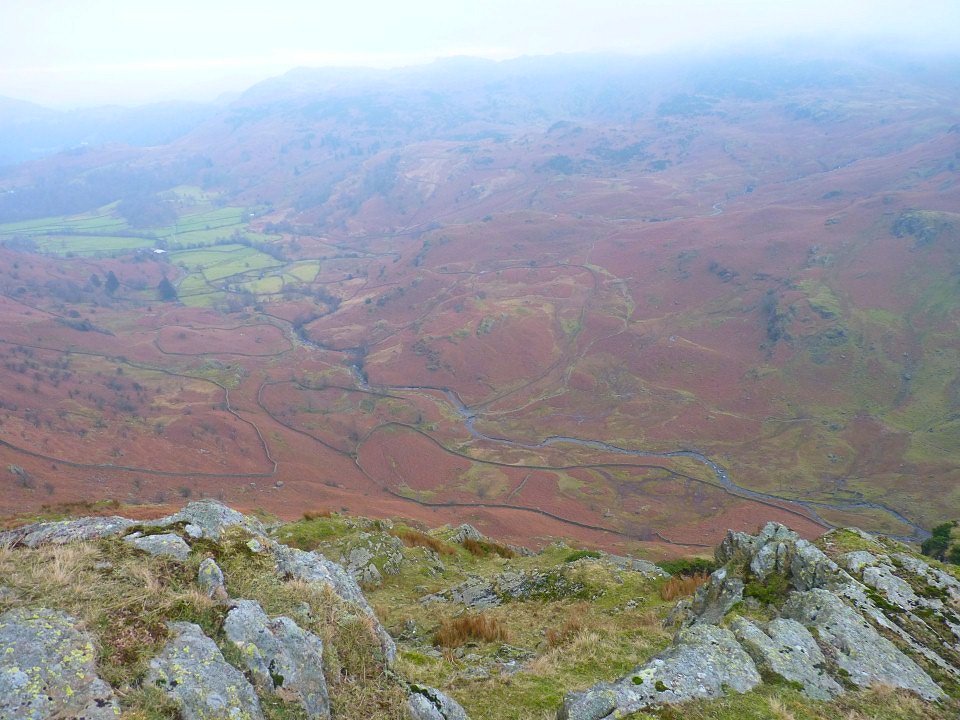 The lower end of Easedale is seen as we near Gibson Knott..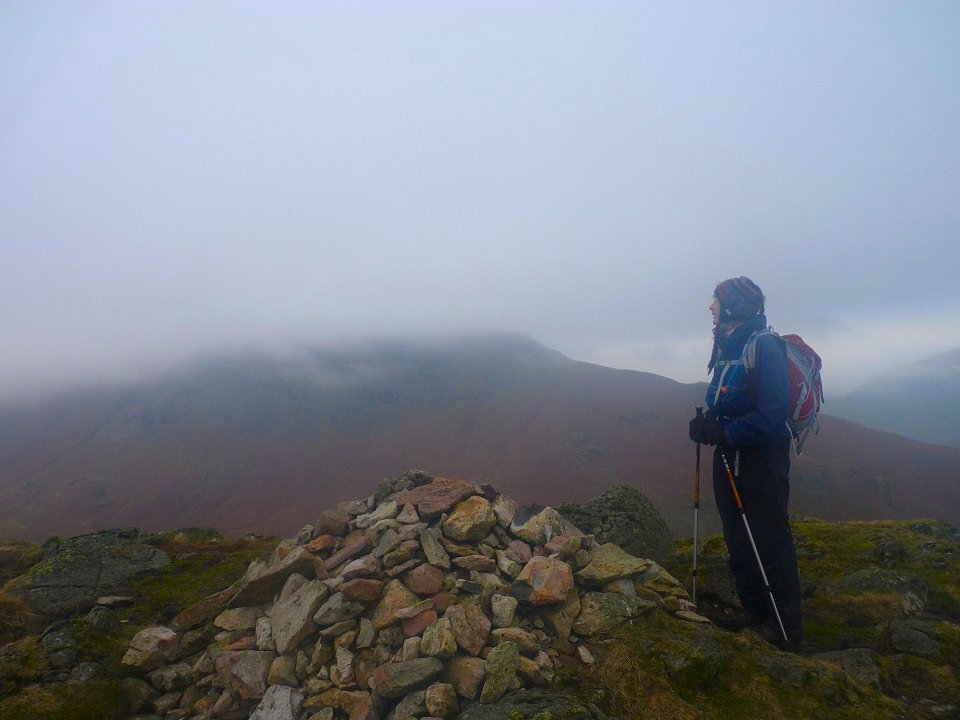 But the top of Steel Fell is still well covered.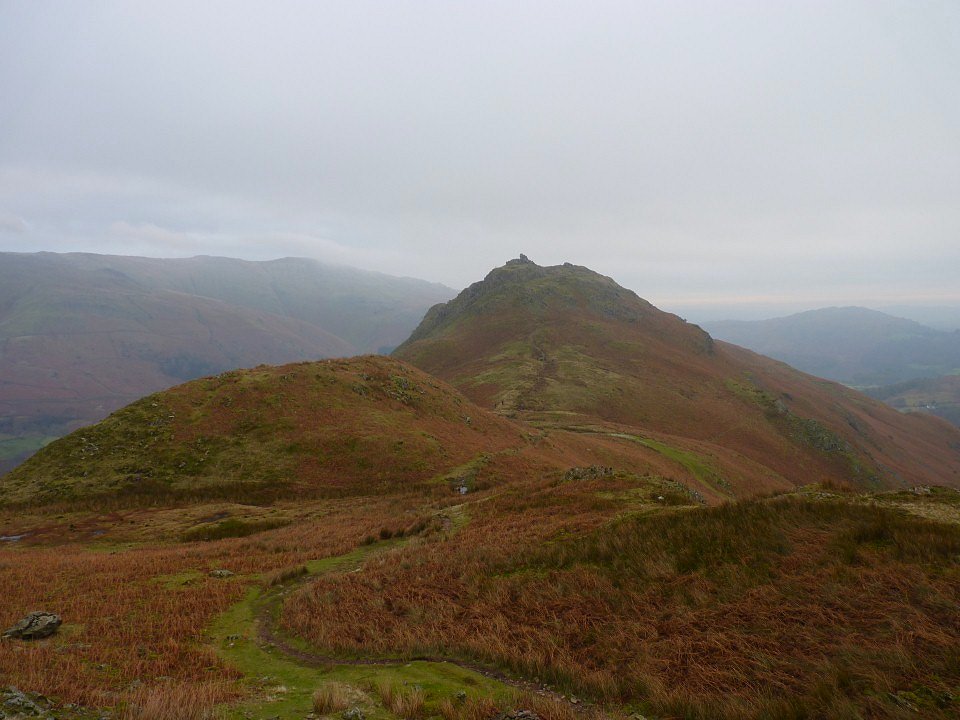 Helm Crag is clear though.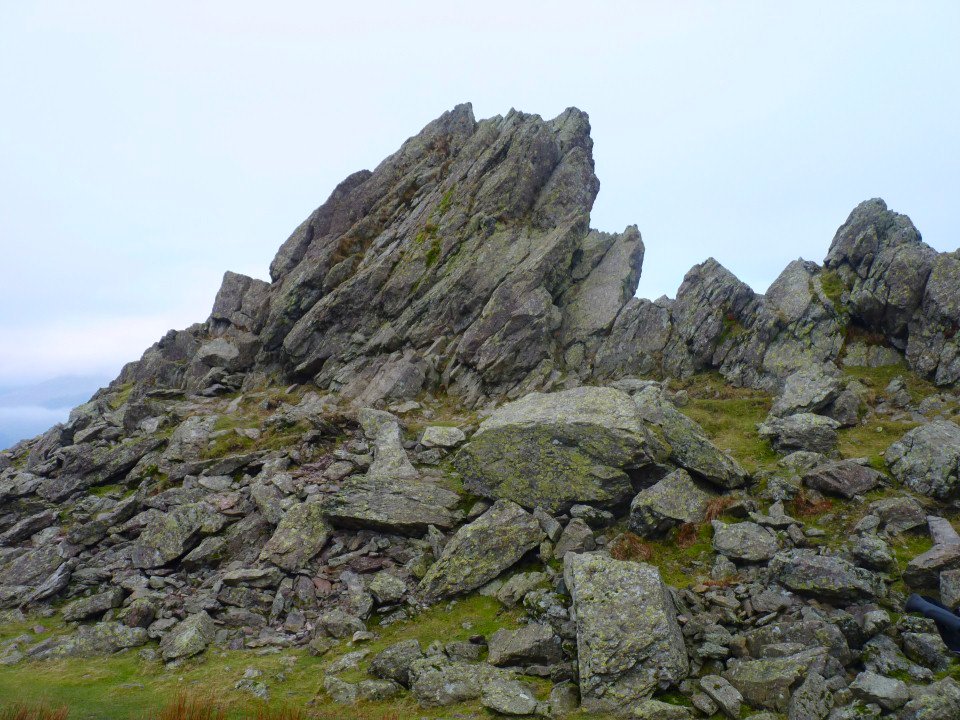 The Howitzer rock on Helm Crag, After already having a fall today I didn't try to climb it this time.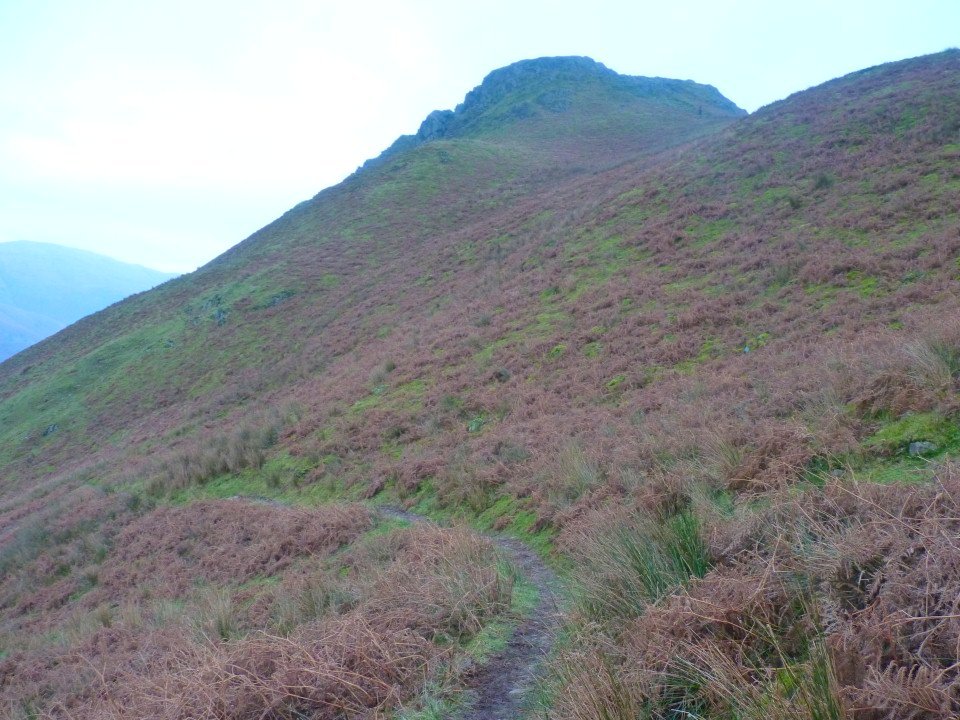 For a change we retraced our steps to Bracken Hause and came down the excellent new (ish) zig-zag path down to the valley. Helm Crag above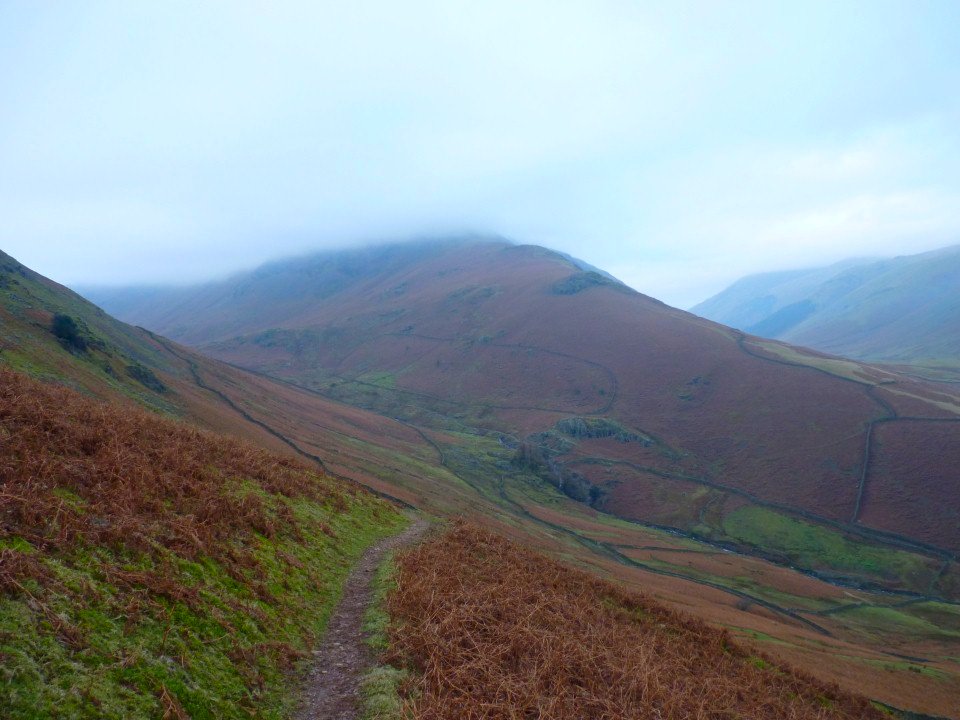 And Steel Fell below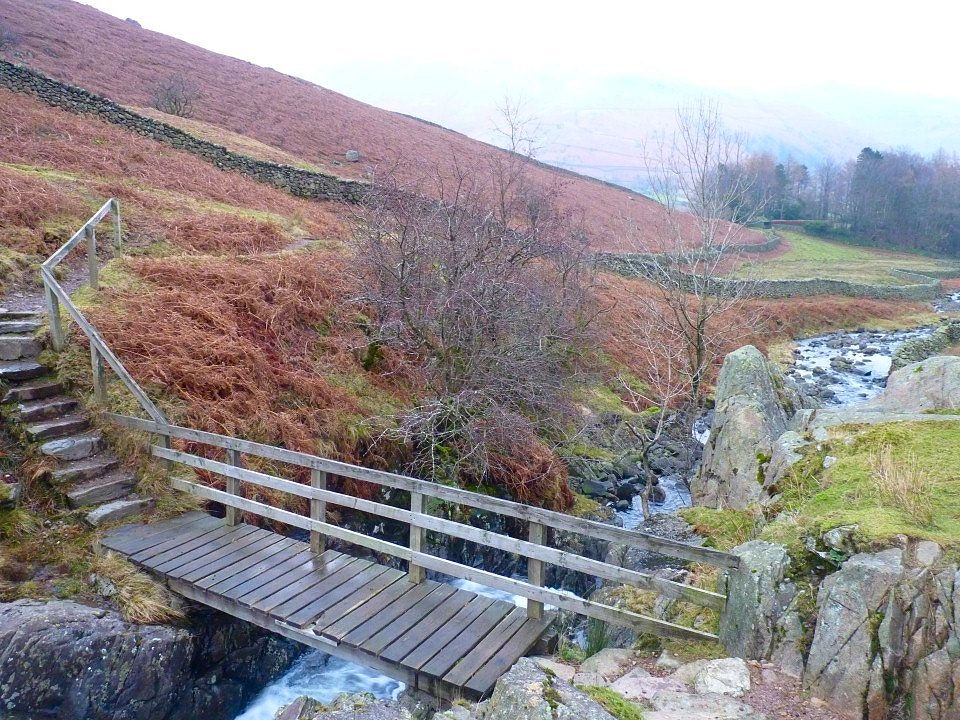 The bridge over Green Burn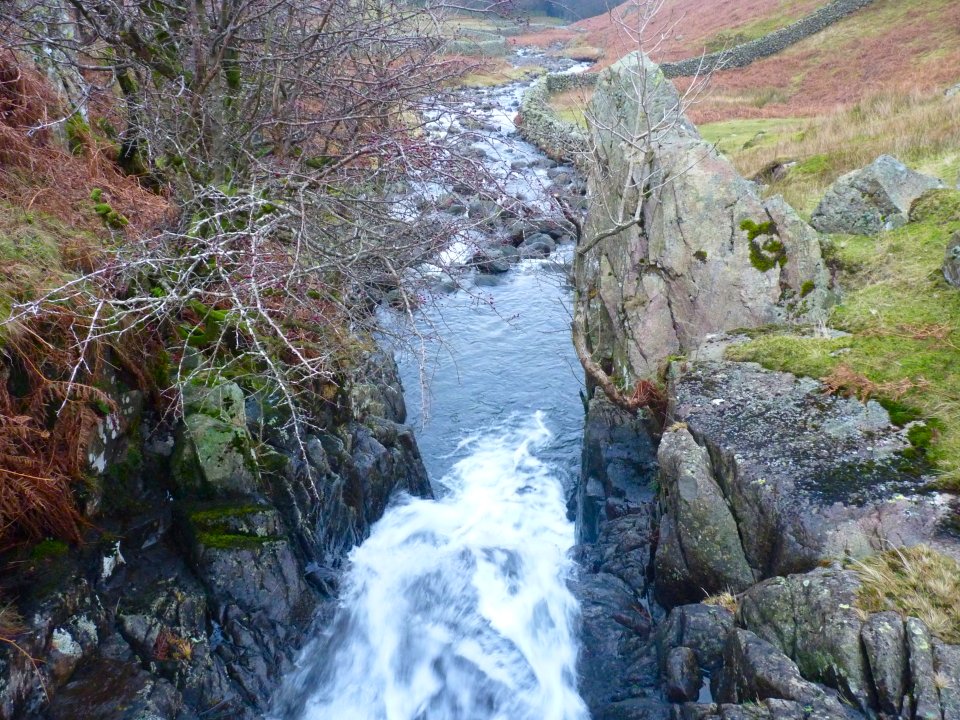 Downstream from the bridge.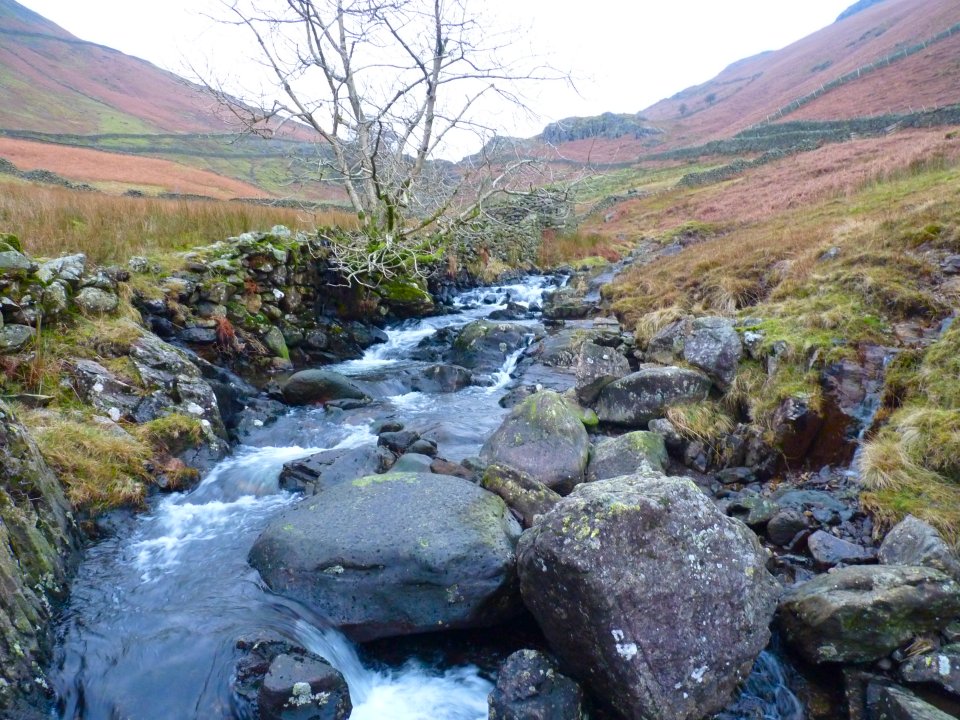 And upstream from the bridge