WWW.KARLSWALKS.CO.UK
PICTURES AND TRIP REPORTS FROM MY WALKS IN THE ENGLISH LAKE DISTRICT
---
Walna Scar from Torver 10th August 2014
Route. Torver - Scarr Head- Torver High Common - High Pike Haw - Dropping Crag - White maiden - White Pike - Walna Scar - Walna Scar Rd - Banishead Quarry - Torver (about 7 miles 2000ft ascent)
Ex hurricane Bertha was supposed to be sweeping across the country this weekend but we reckoned that if we set off a bit earlier than usual we might still get a decent walk in which we did but it was drizzling most of the way and the mist was down to about 1500ft. Sue had a group of four Birketts above Torver that she needed to do so that's where we ended up.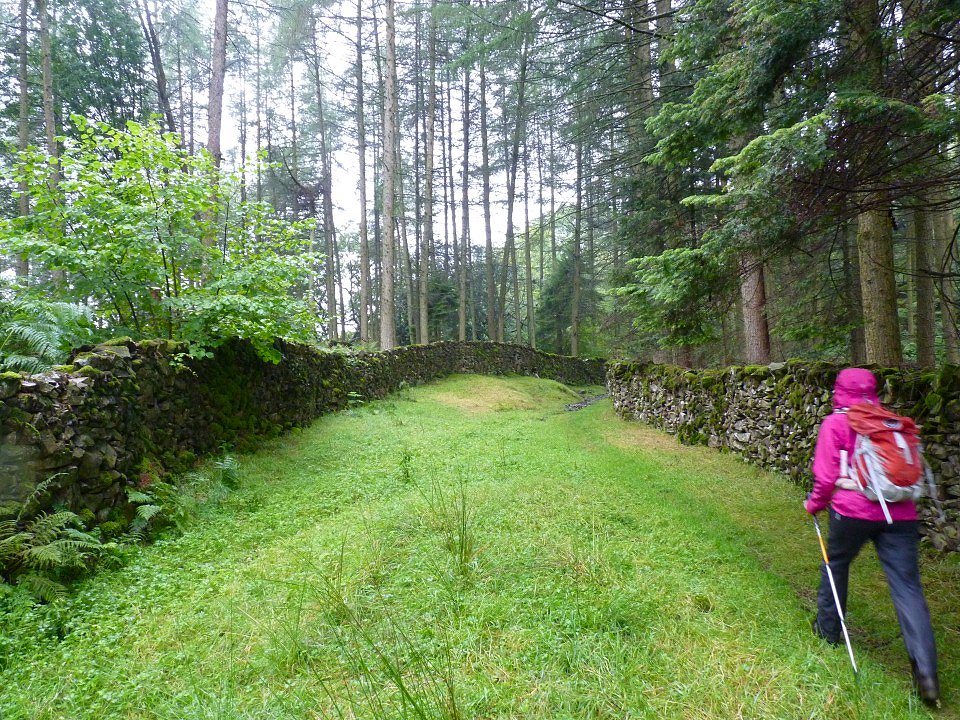 Setting of from Scarr Head we soon came to this interesting old lane.. .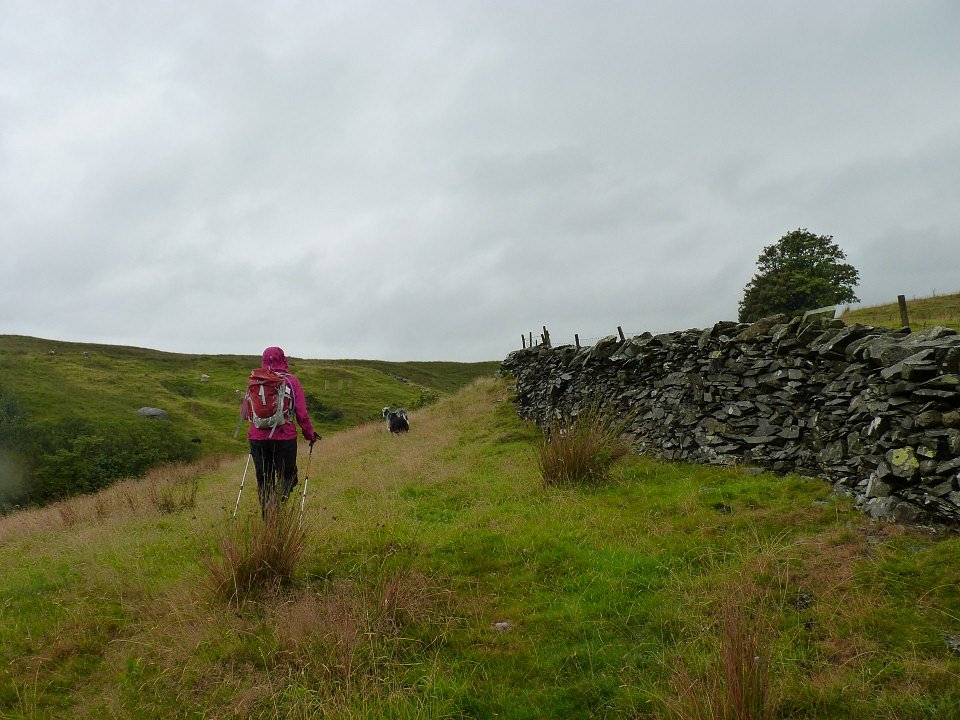 ...which soon leads on to the open fell.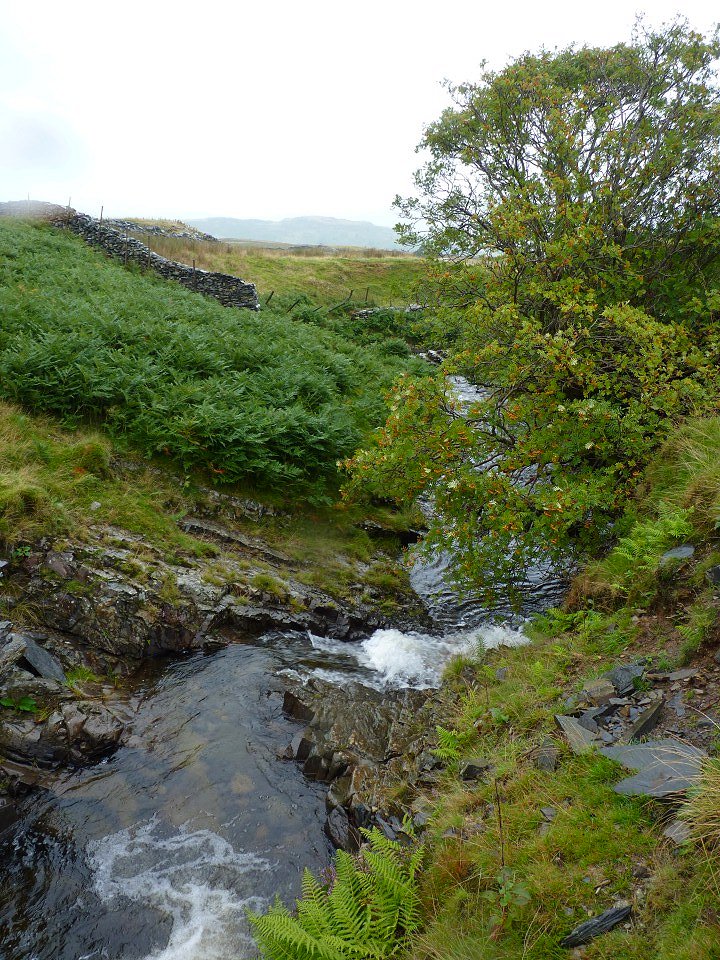 After crossing a short section of boggy ground we came to Ash Gill Beck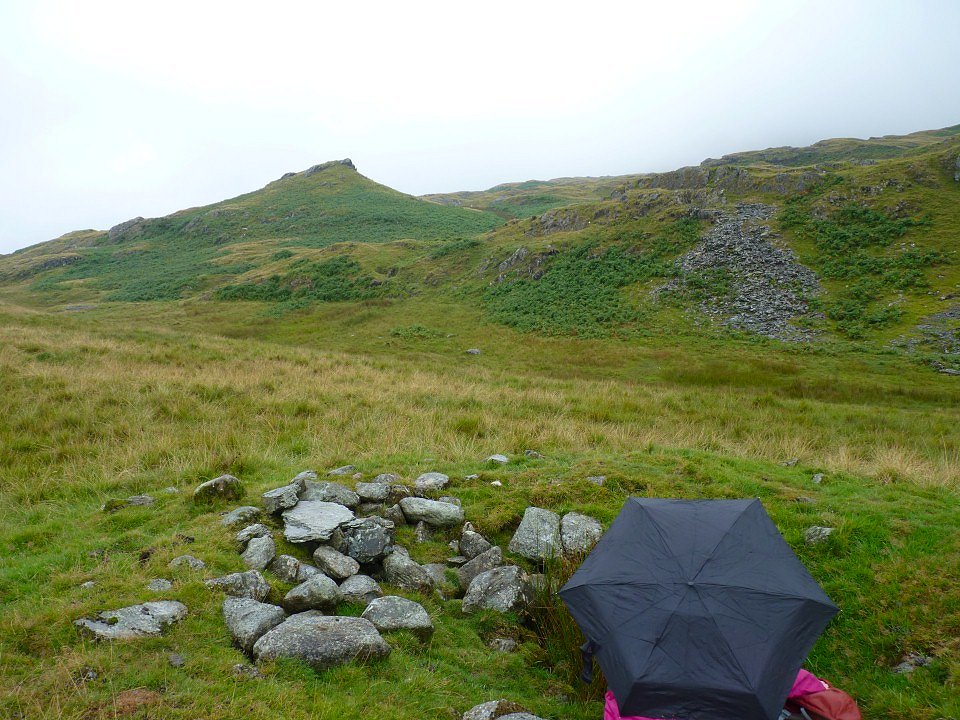 We followed a faint path to the ancient cairn now being used by Sue as a snack stop. Our first Birkett, High Pike Haw is the shapely peak ahead.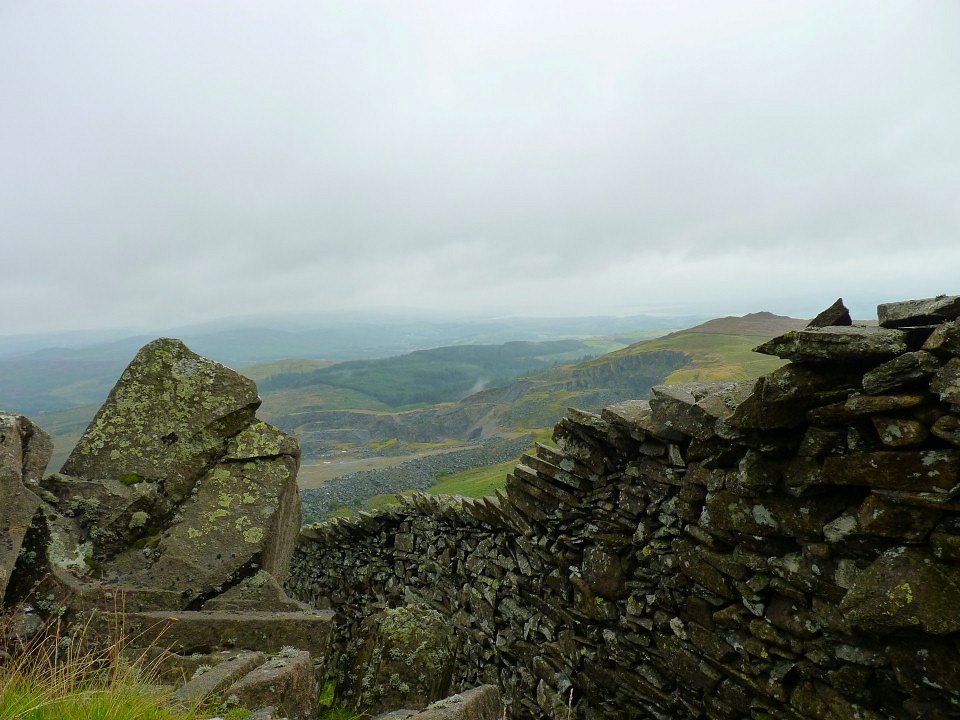 After climbing High Pike Haw we crossed a bit of pretty rough ground to find the wall which leads up the hill to White Maiden This is looking down from the wall to Broughton Moor slate quarry.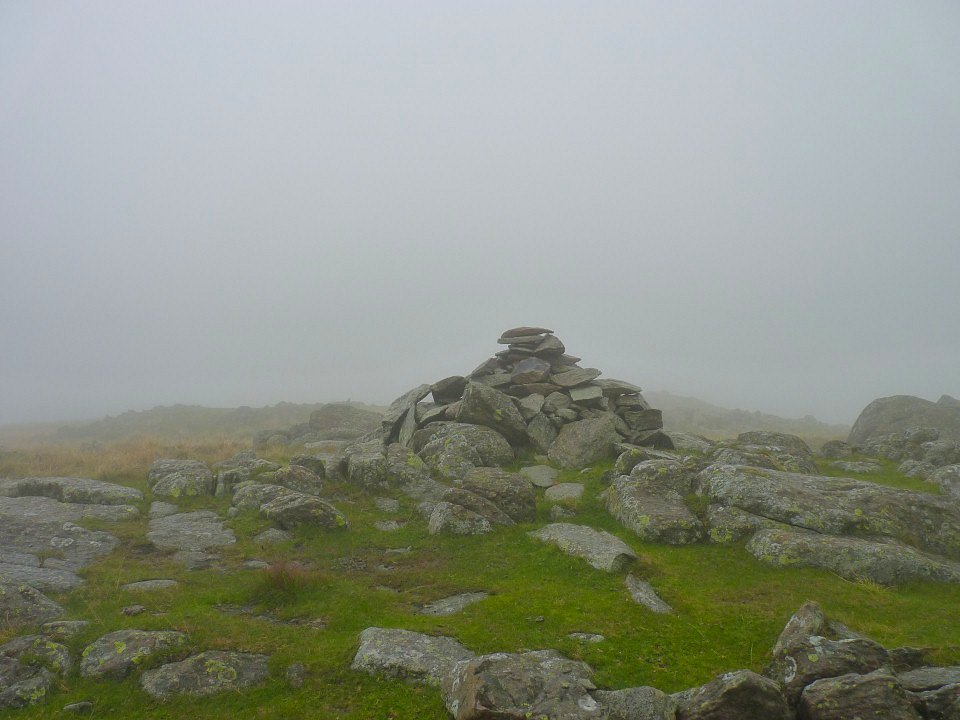 We climbed into the mist and found the cairn on White Maiden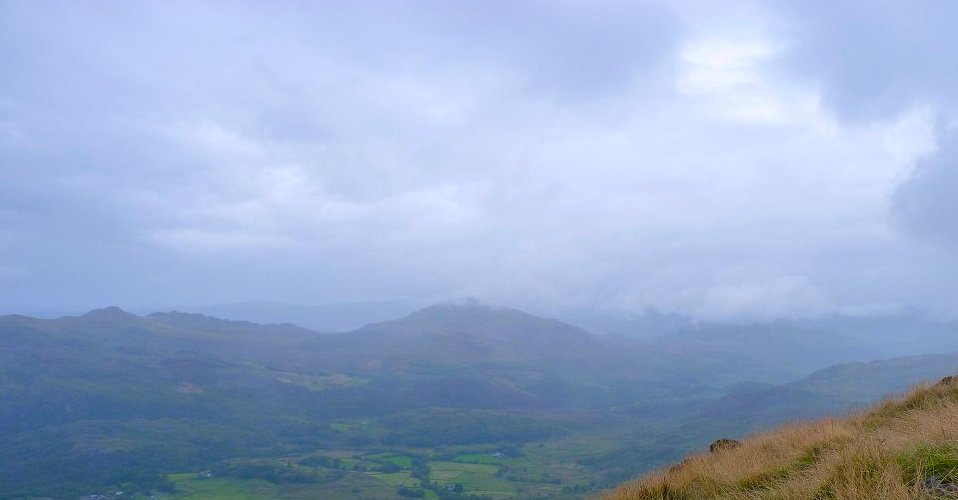 The wind blew the mist away as we crossed the fell to White Pike and we got a bit of a view over the Duddon Valley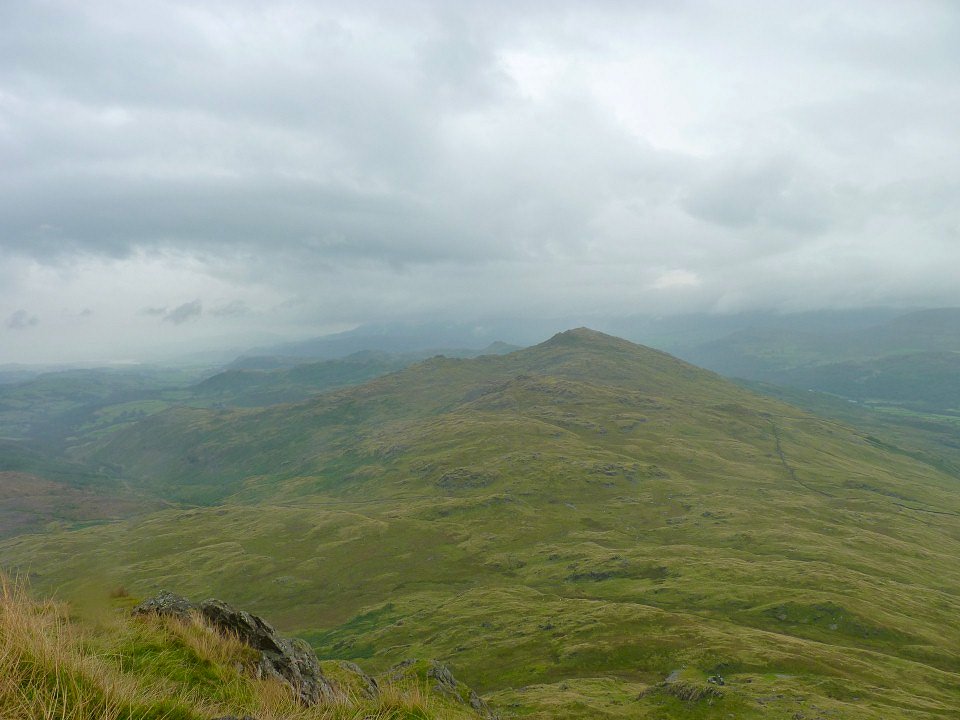 Caw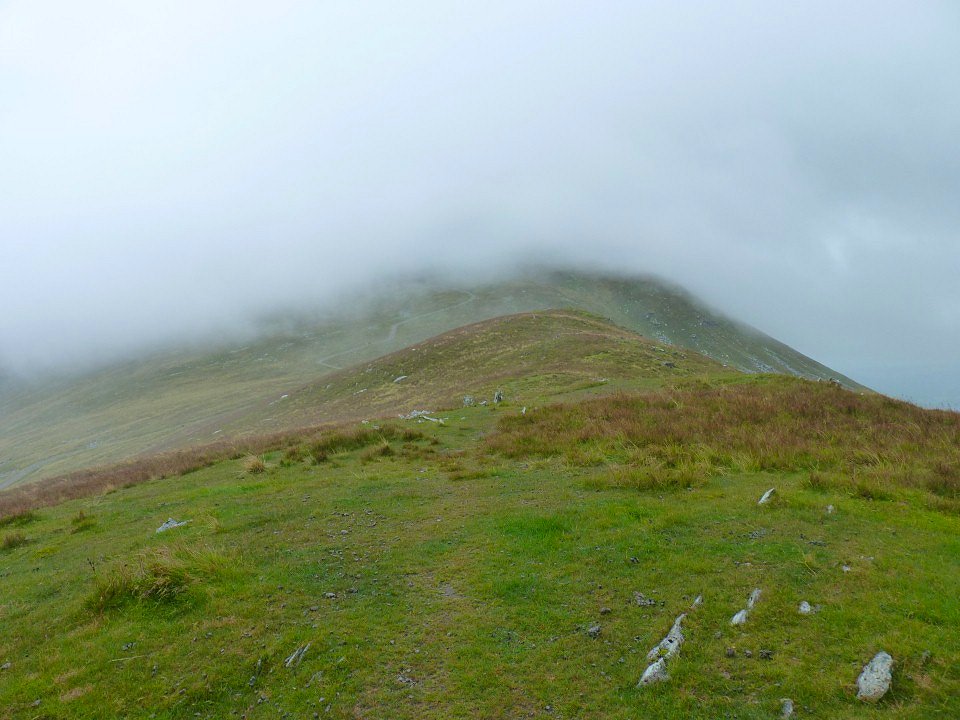 On Walna Scar now. The path in the background is climbing up Brown Pike.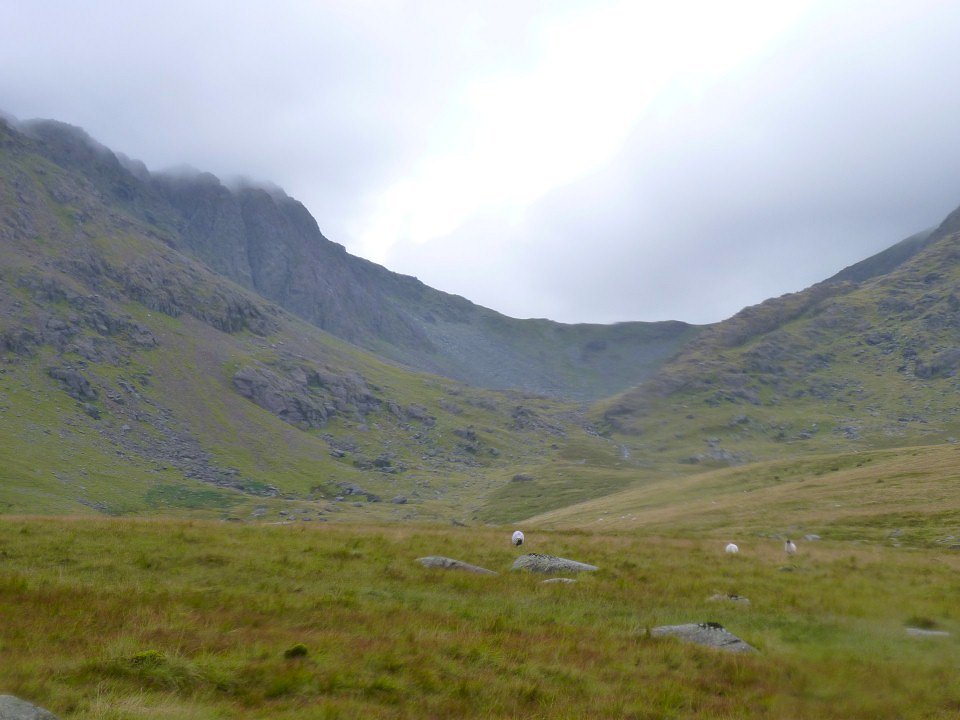 Looking up to the Cove and Dow Crag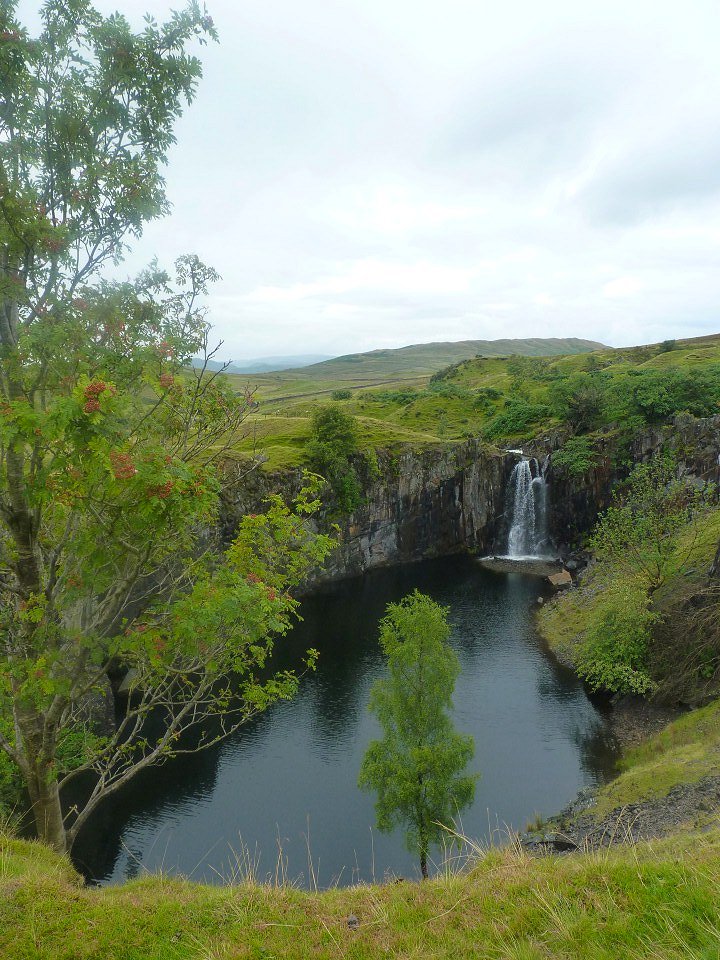 We passed the big hole at Banishead quarry.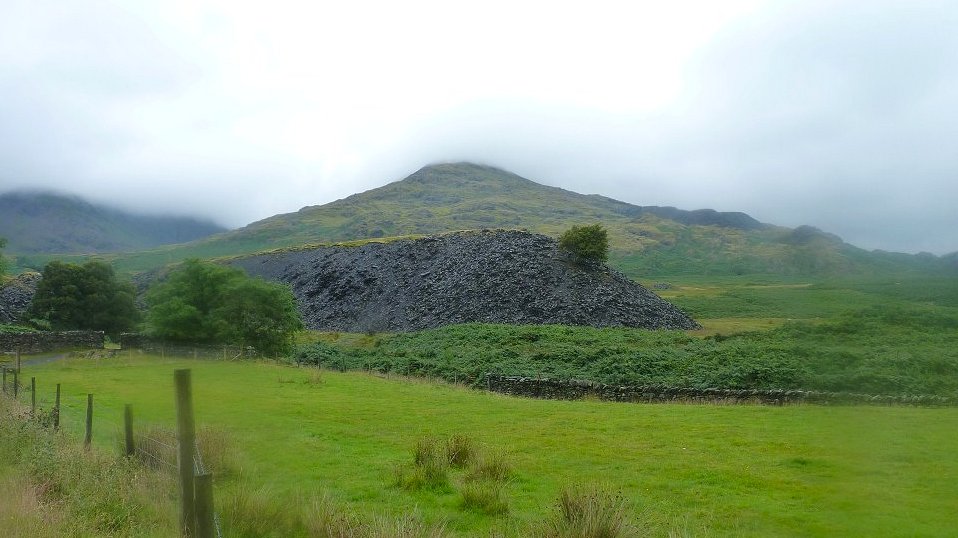 Looking back to Coniston Old Man in the mist.