WWW.KARLSWALKS.CO.UK
PICTURES AND TRIP REPORTS FROM MY WALKS IN THE ENGLISH LAKE DISTRICT
---
Langdale camping and a trip to Cathedral Cave
13th &14th August 2013
We try and get up to Baysbrown campsite in Great Langdale at least once in the six week school holidays.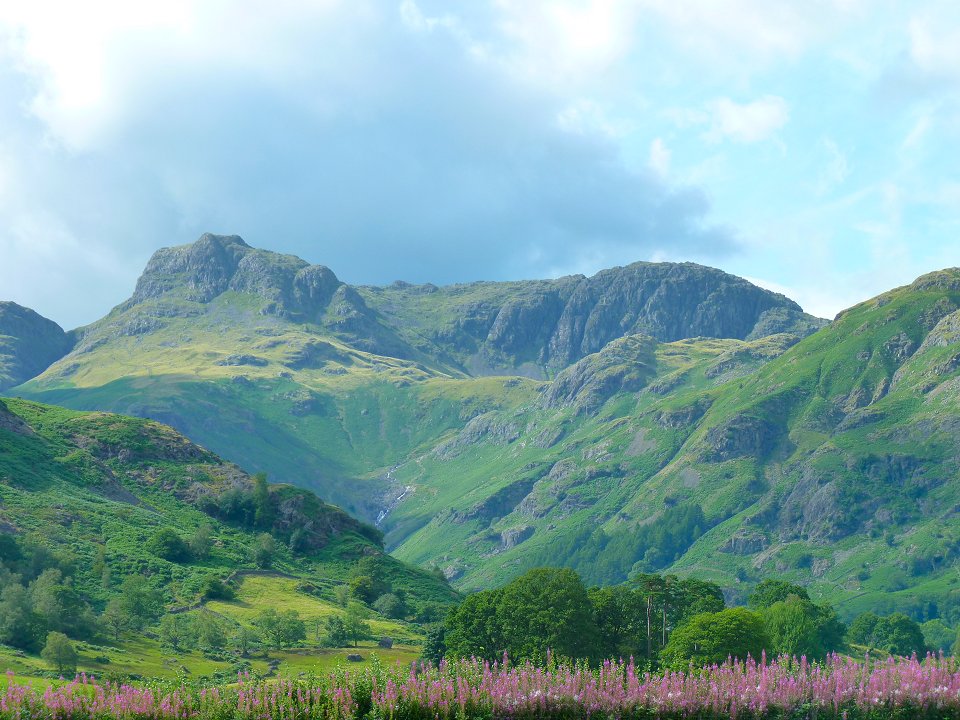 As usual I took a photo of Harrison Stickle and Pavey Ark from the camp site.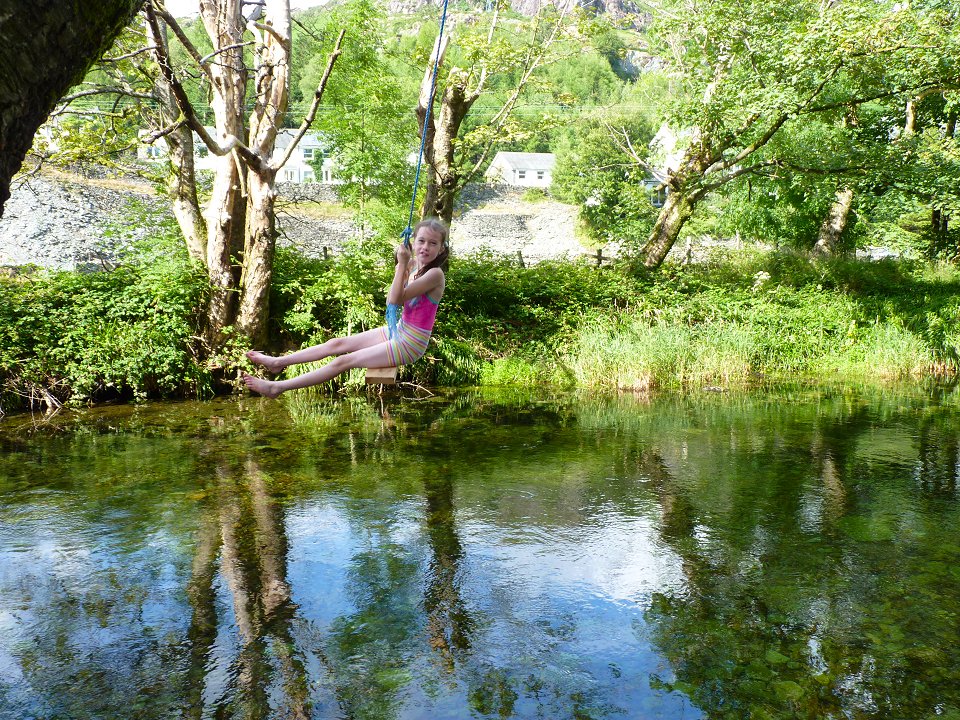 Then as usual next stop was the beck and the rope swing..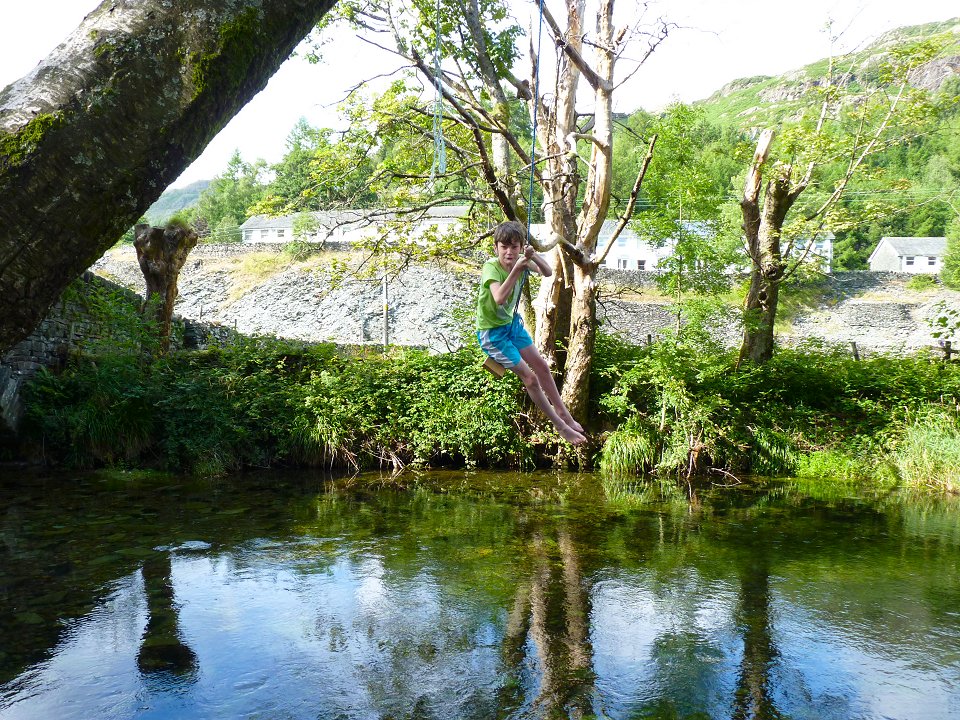 Great fun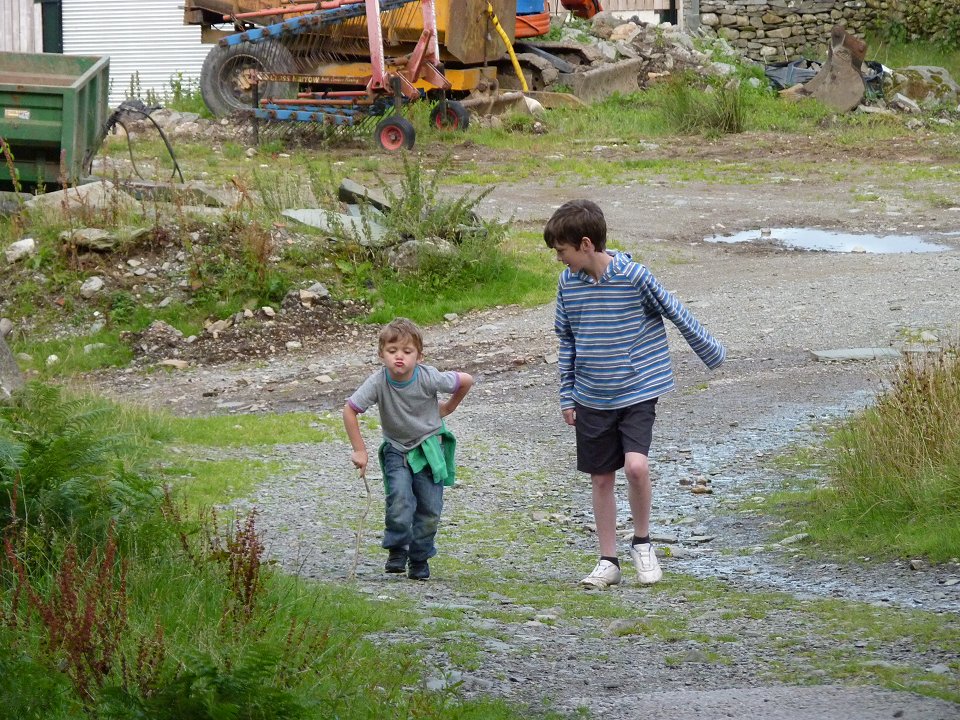 This was my nephew Harry's first ever time camping and he absolutely loved it. This is him doing his old man impersonation after finding a stick on our evening walk along the bridleway that heads up the valley from the farm.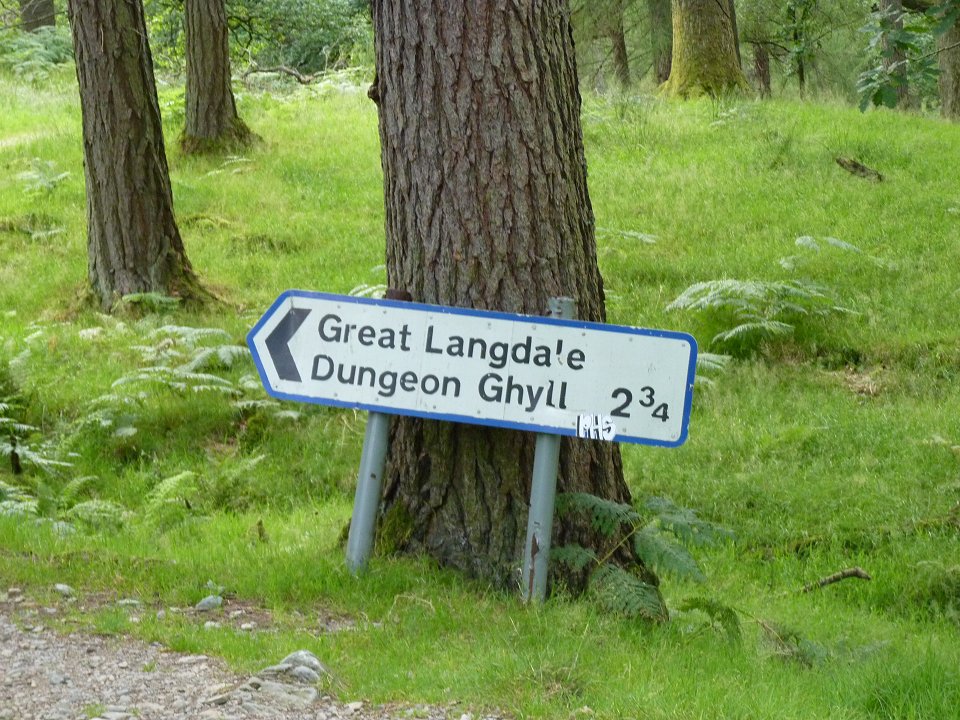 I think this road sign has been "borrowed" from elsewhere.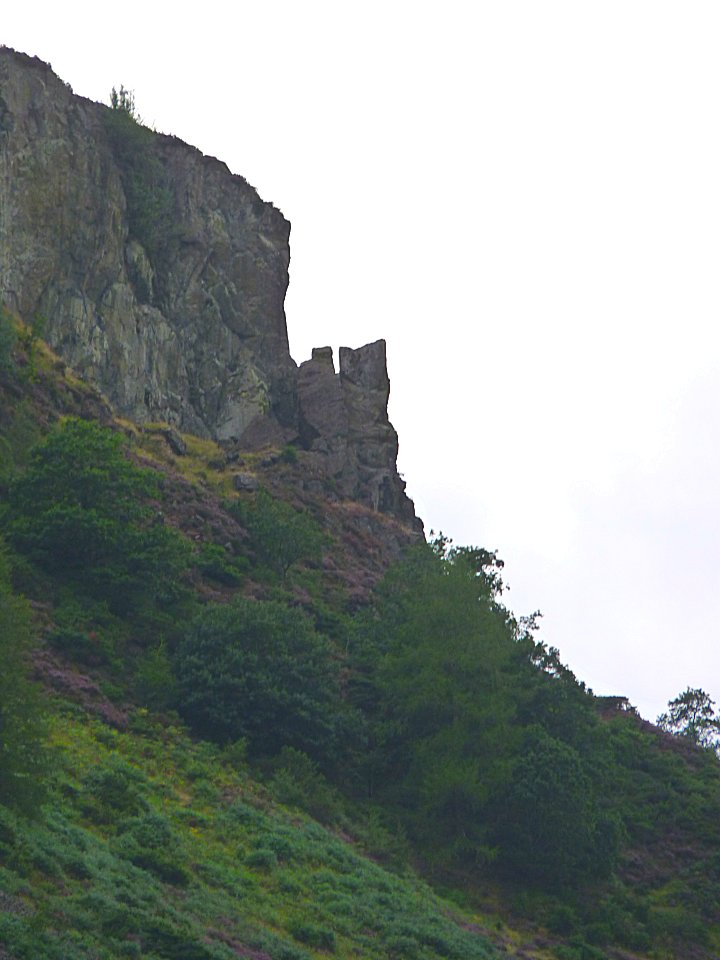 Oak Howe needle
And Oak Howe cottage (available for holiday let I believe) .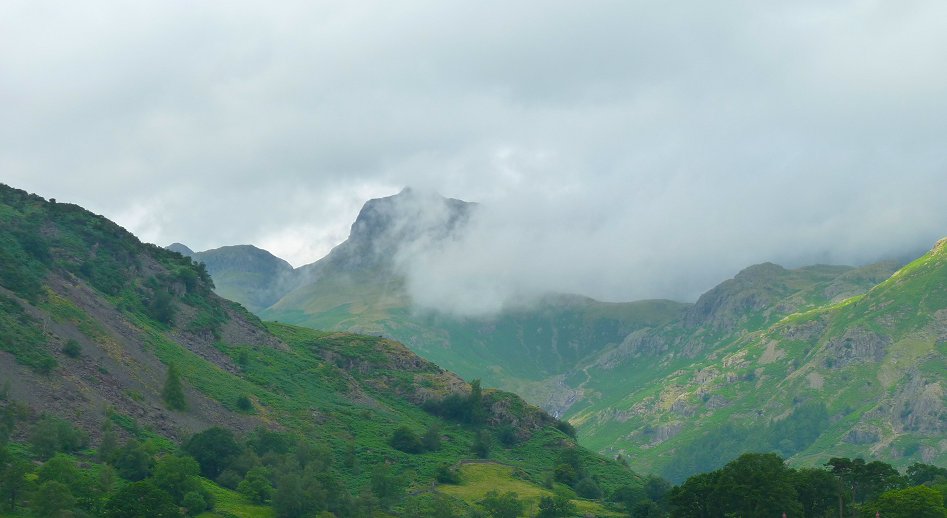 After a very warm night there was a light rain shower in the morning and the cloud was swirling around the tops.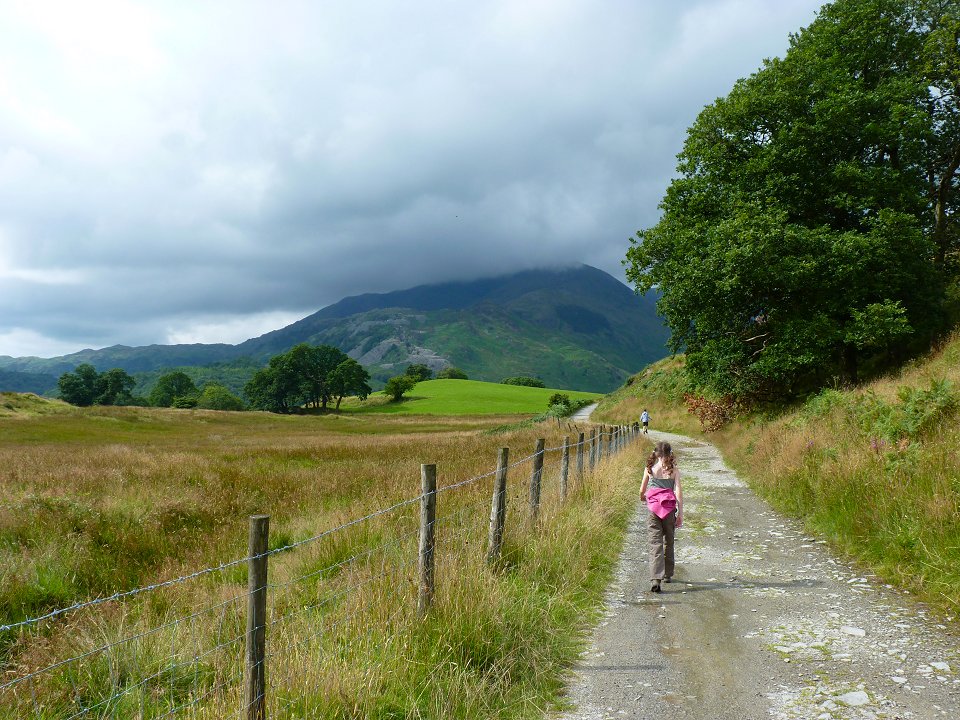 Heading towards Little Langdale. Wetherlam in cloud ahead..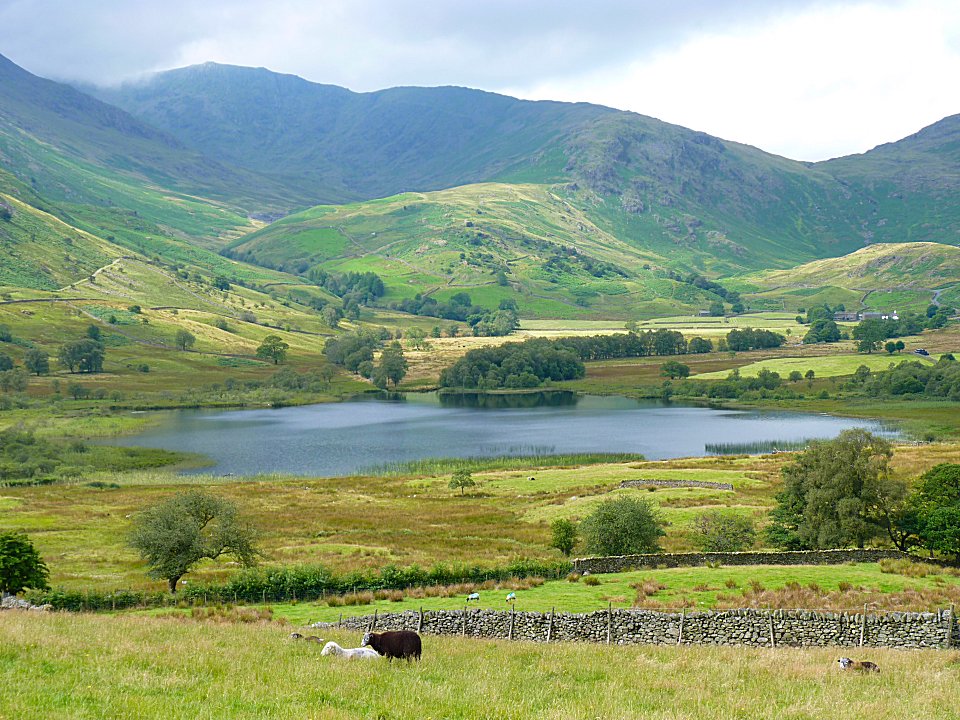 Little Langdale tarn with the the top of Little Carrs and the dip of Wrynose pass in the background to the right.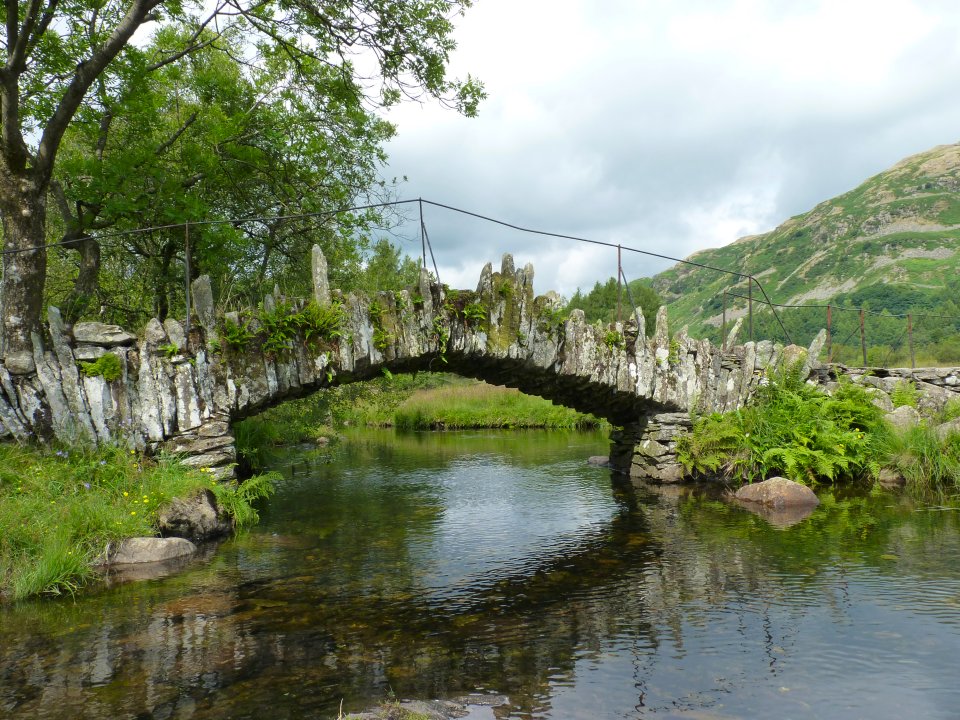 Slater Bridge.
After a hour paddling in the beck next to Slater Bridge we made the short trip to Cathedral cave. Harry was not too sure about the tunnel.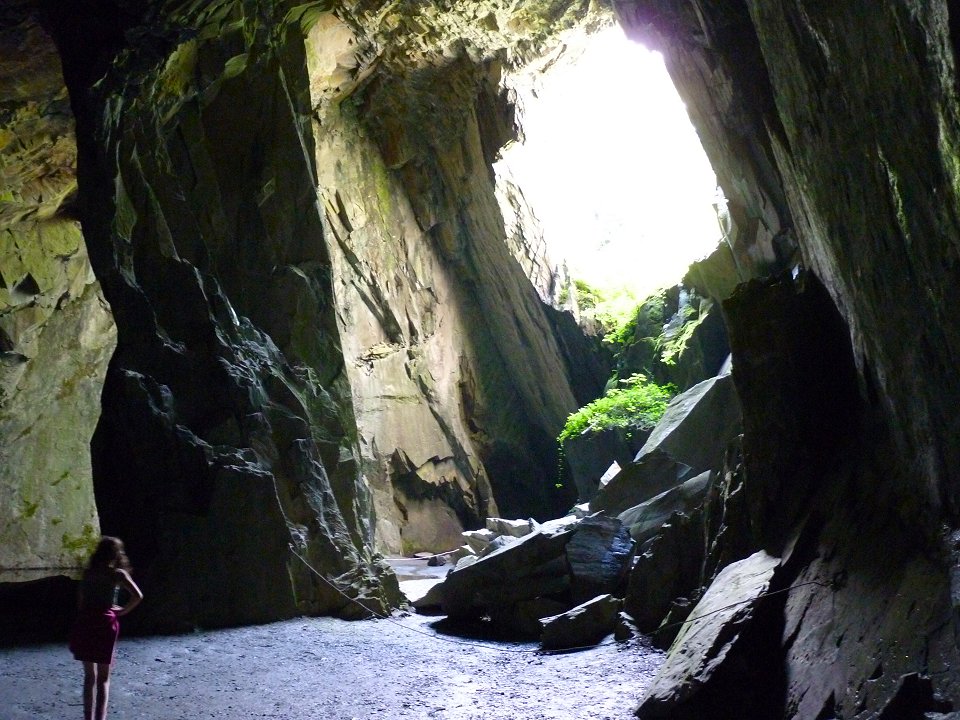 The window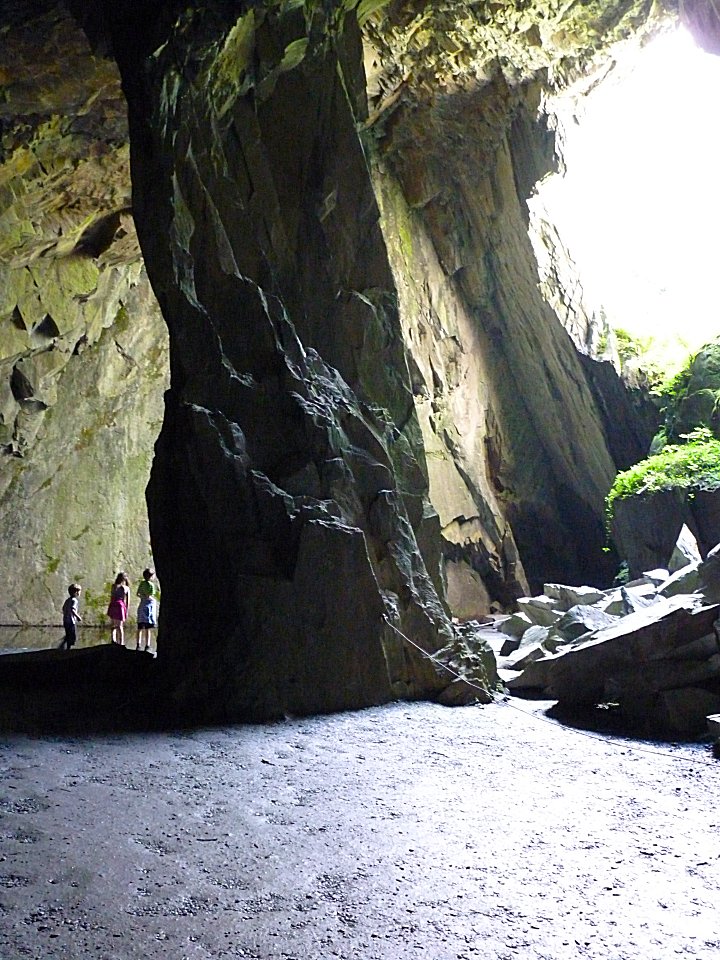 And the big pillar of rock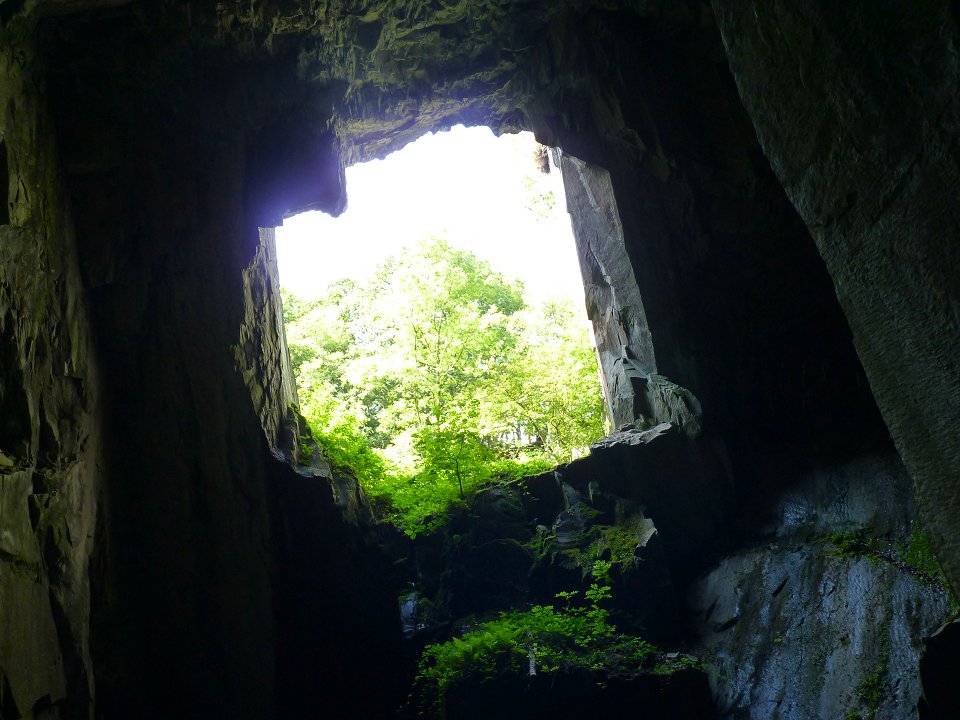 .looking out of the window.
We left the cave and climbed around the side of the quarry and had a look through the small opening down into the cave.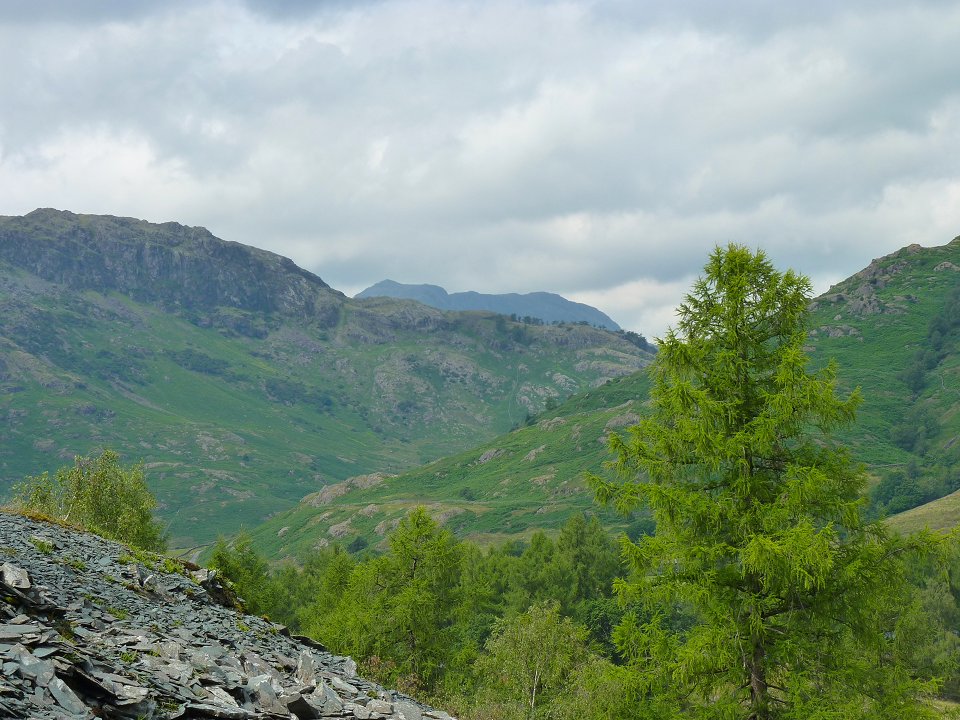 Bowfell behind Blake Rigg.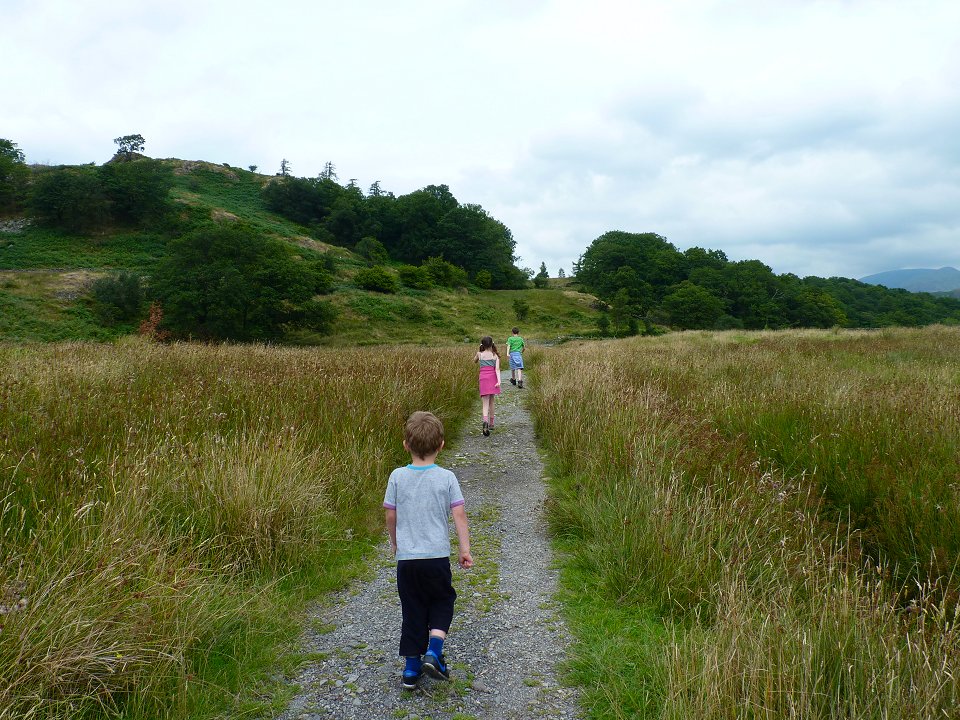 We returned by a slightly different route, We crossed the river at the ford and headed back to Elterwater via Wilson Place.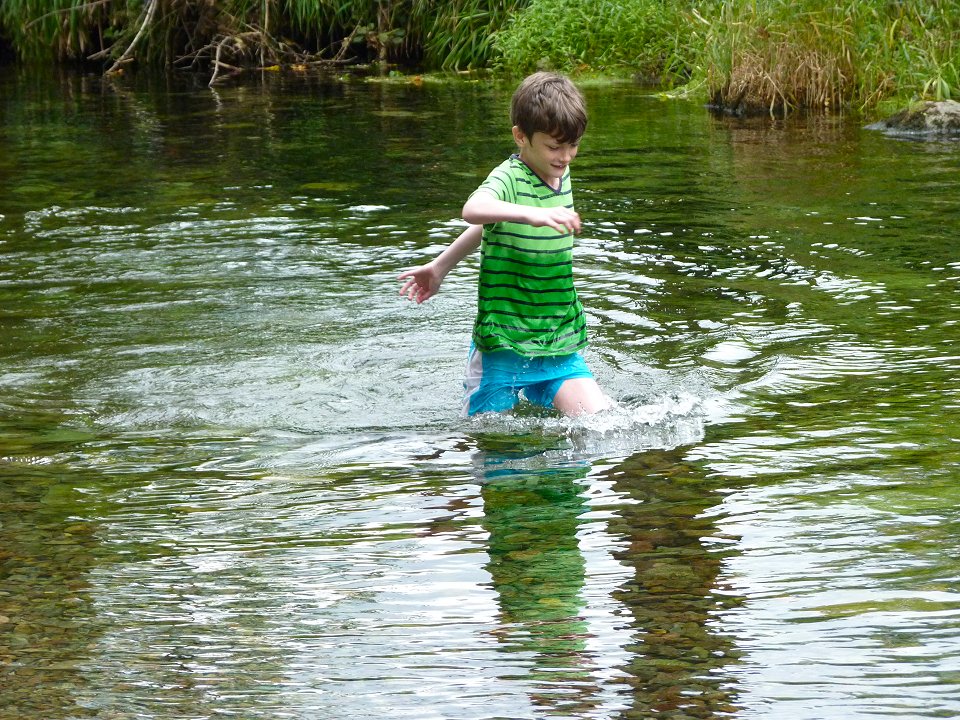 Still time for one more dip before we came home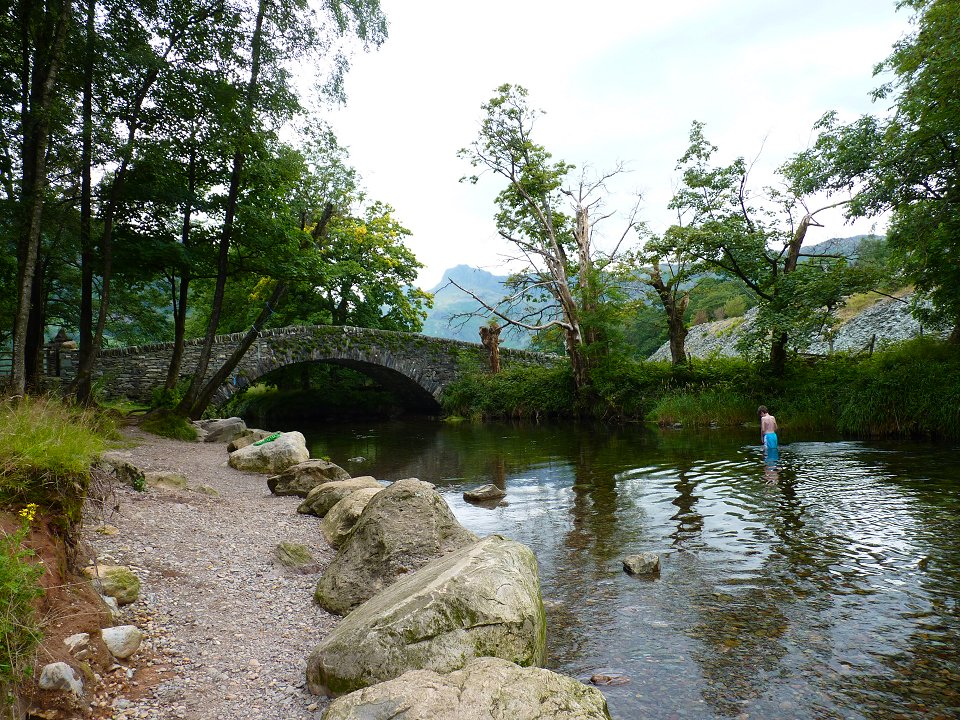 Great Langdale beck, New bridge and Harrison Stickle in the background
Last walk -Wrynose pass to Wrynose pass - Next walk - Caudale Moor and Hartsop Dodd