WWW.KARLSWALKS.CO.UK
PICTURES AND TRIP REPORTS FROM MY WALKS IN THE ENGLISH LAKE DISTRICT
---
Ravenglass to Borrowdale 5th & 6th November 2011
Route- Day one. Ravenglass railway station - Muncaster Fell - Irton Fell - Whin Rigg - Illgill Head - Burnmoor Tarn
(about 11miles 3200ft ascent)
Day two. Burnmoor Tarn - Oliver Gill - Slight Side - Long Green - Scafell - Lord's Rake - Corridor Route - Styhead - Strands Bridge.
( about 10 miles 3200ft ascent)
I took the opportunity of a couple of forecasted calm days to walk a linear route from the Cumbrian coast at Ravenglass to Borrowdale. The weather was as predicted calm and warm for November but the the temperature dropped after sunset and although I was nice and warm in my tent there was a coating of ice on the flysheet in the morning.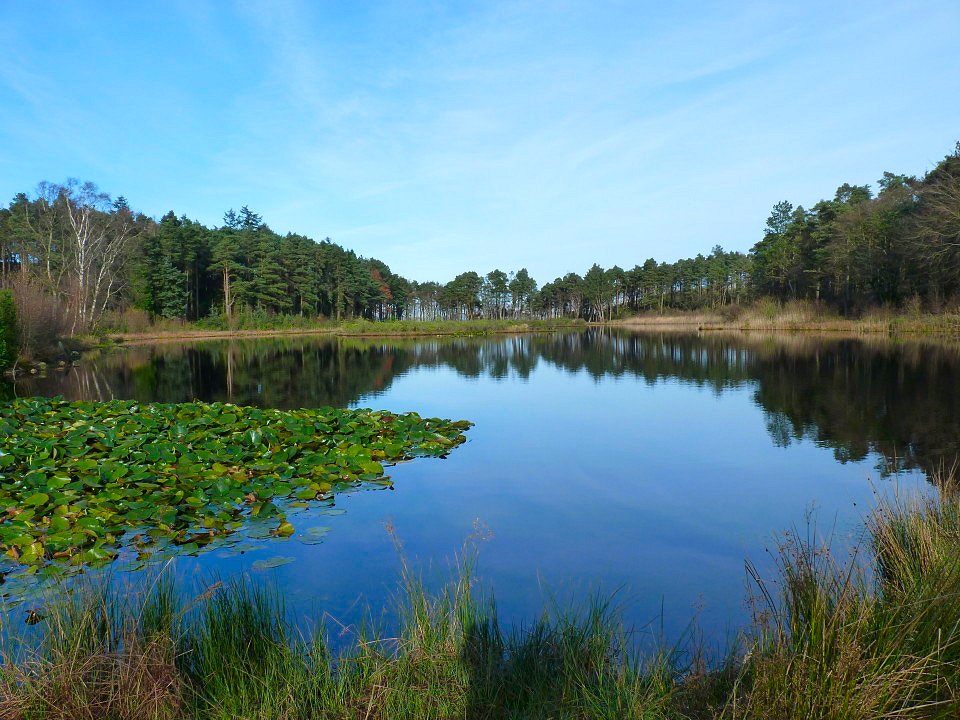 I arrived at Ravenglass at 11am and set of through the fields and up the lanes to Muncaster Tarn.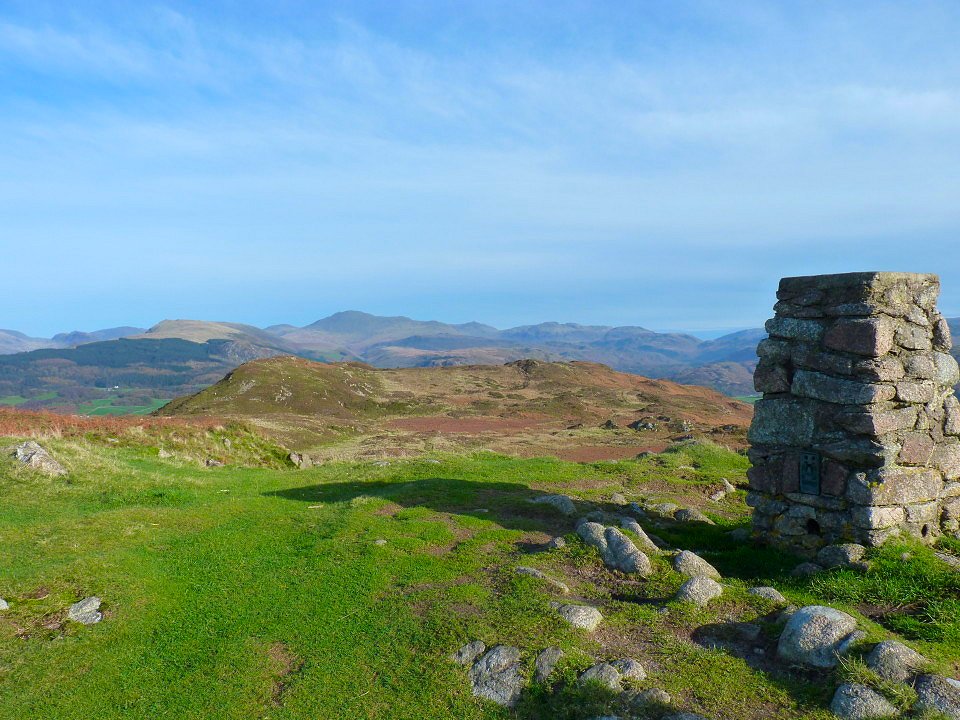 After passing the Tarn it's an easy climb to Muncaster Fell. My route for the next day is laid out before me.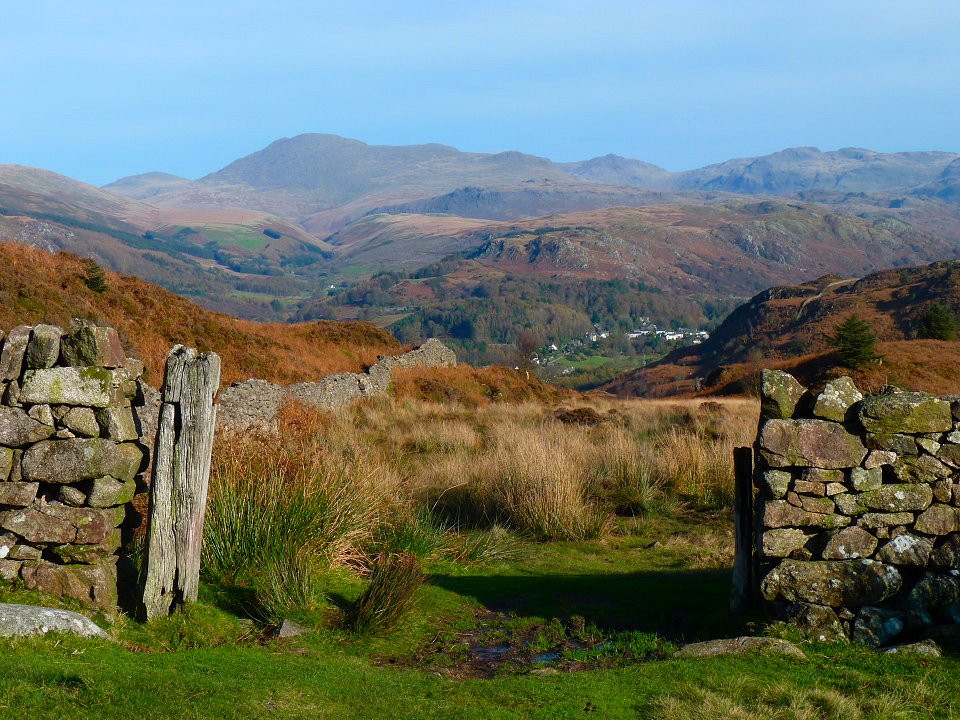 Looking down to Eskdale Green from near Ross's camp.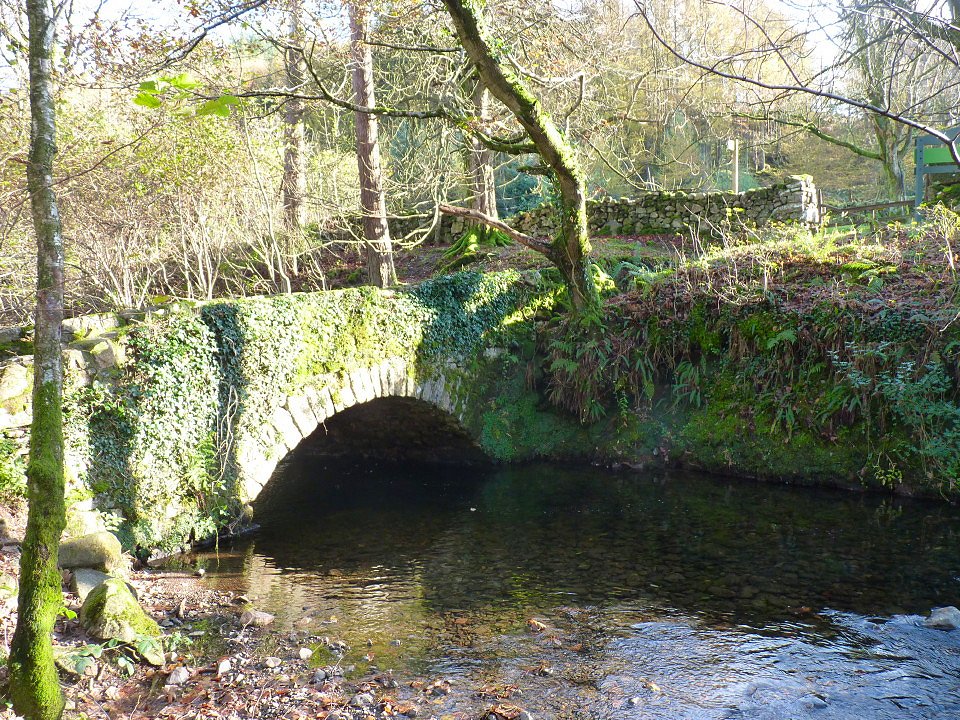 The old bridge crossing the Mitre.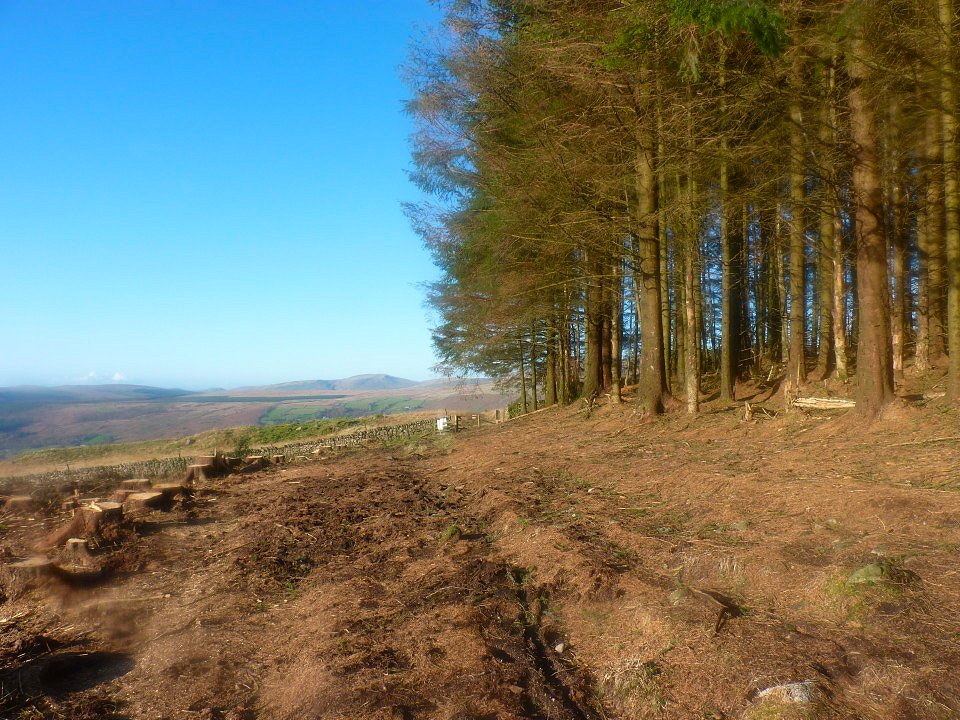 As I reached the top of the fell I had a bit of a surprise. When we walked this way in August this had been a tree lined avenue but harvesting has started and changed the scene completely.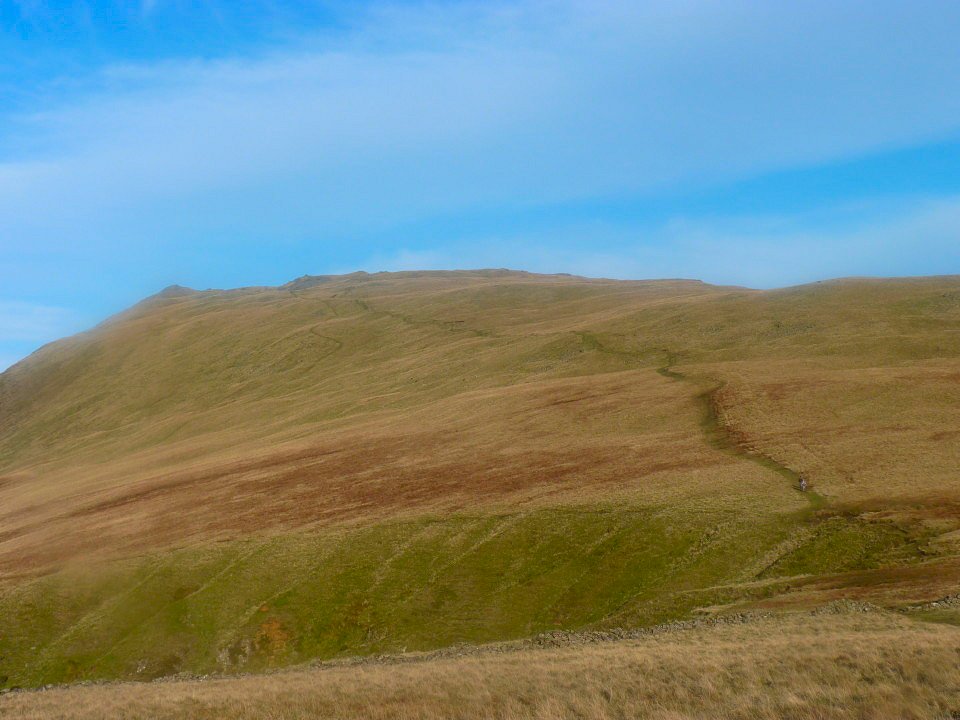 Looking up to Whin Rigg from the climb over Irton Fell.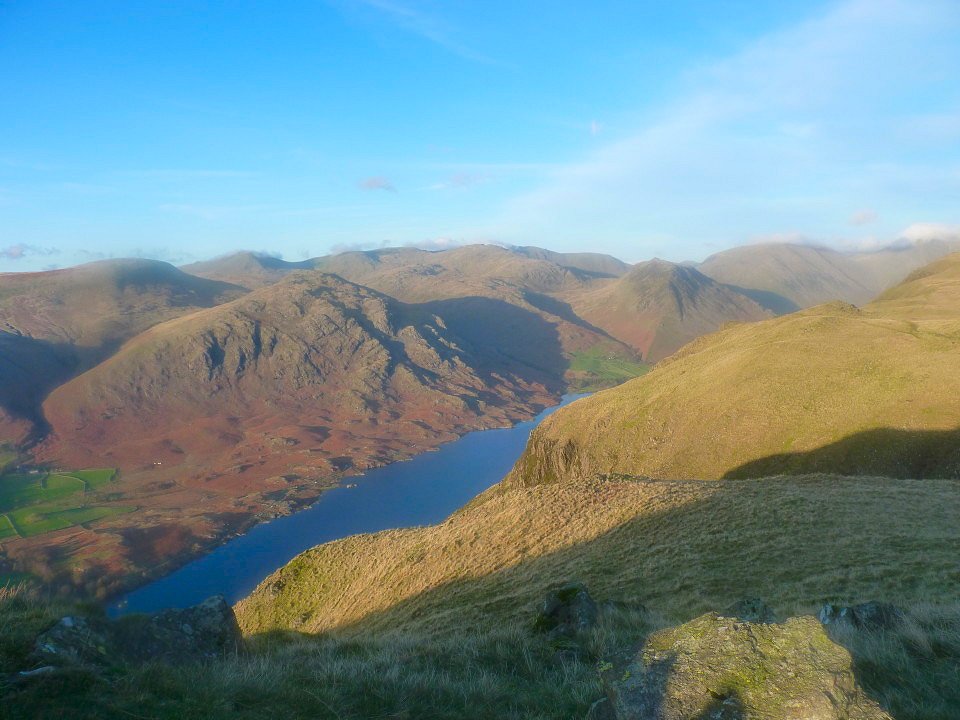 Looking down from Whin Rigg to Wastwater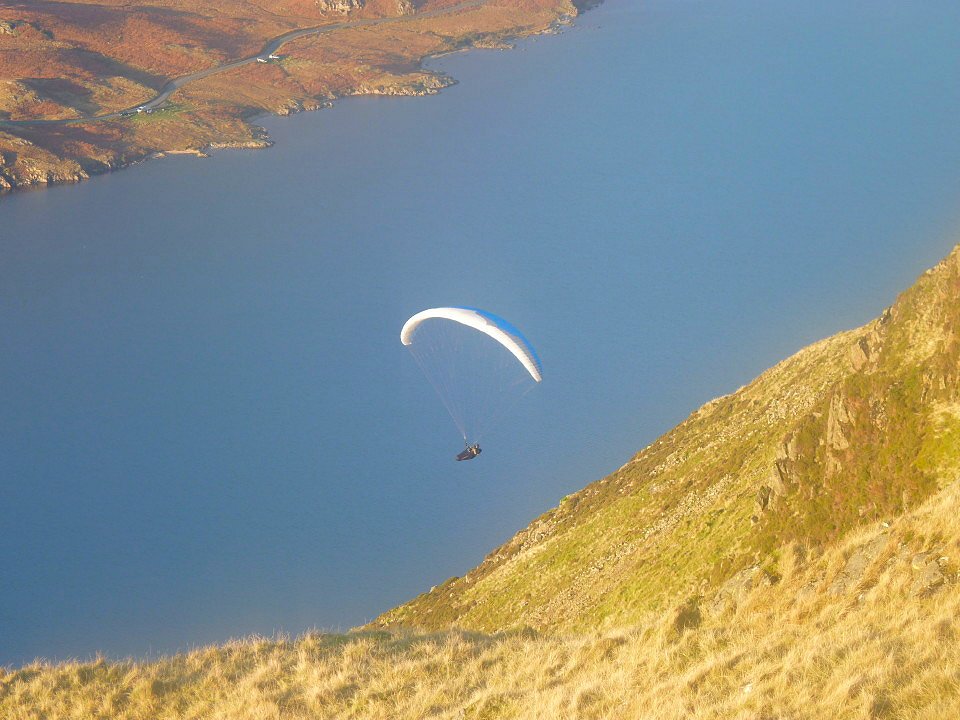 A brilliant way to see the Fells.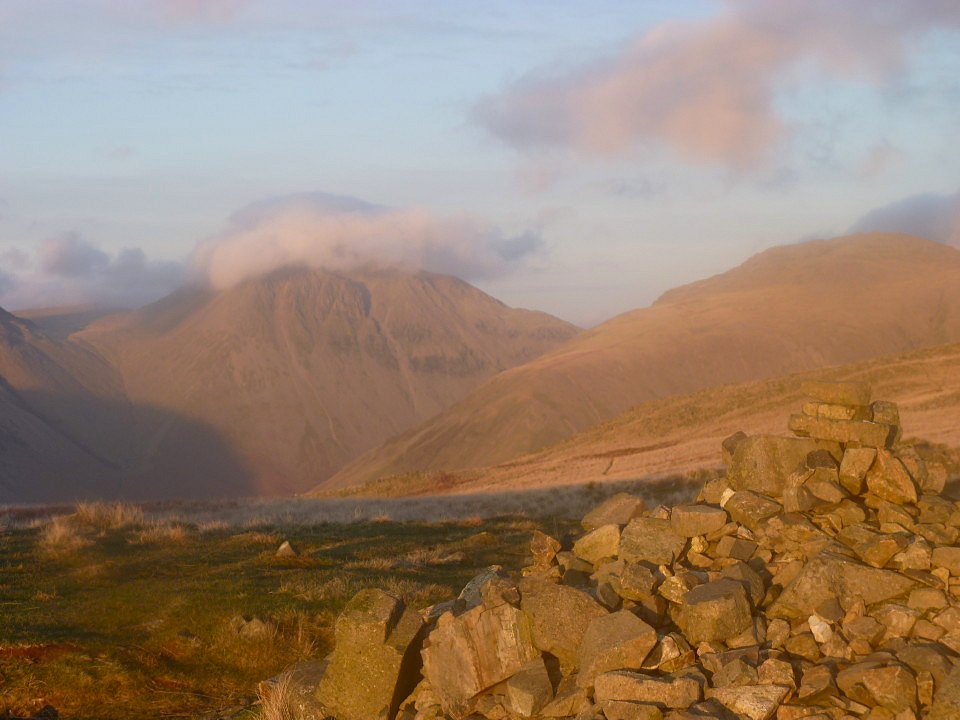 Great Gable with a cloud cap from Illgill Head.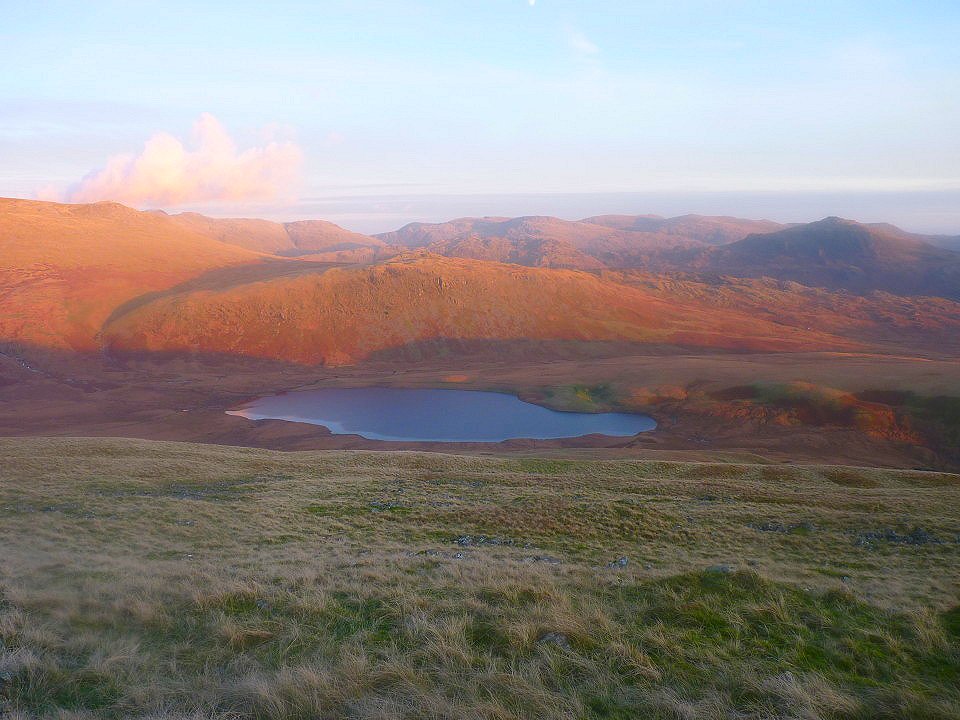 Looking across Burnmoor Tarn to Eskdale Fell and Great How. Originally I had intended to camp on Great How but I was running out of light so I set up just above Burnmoor Tarn.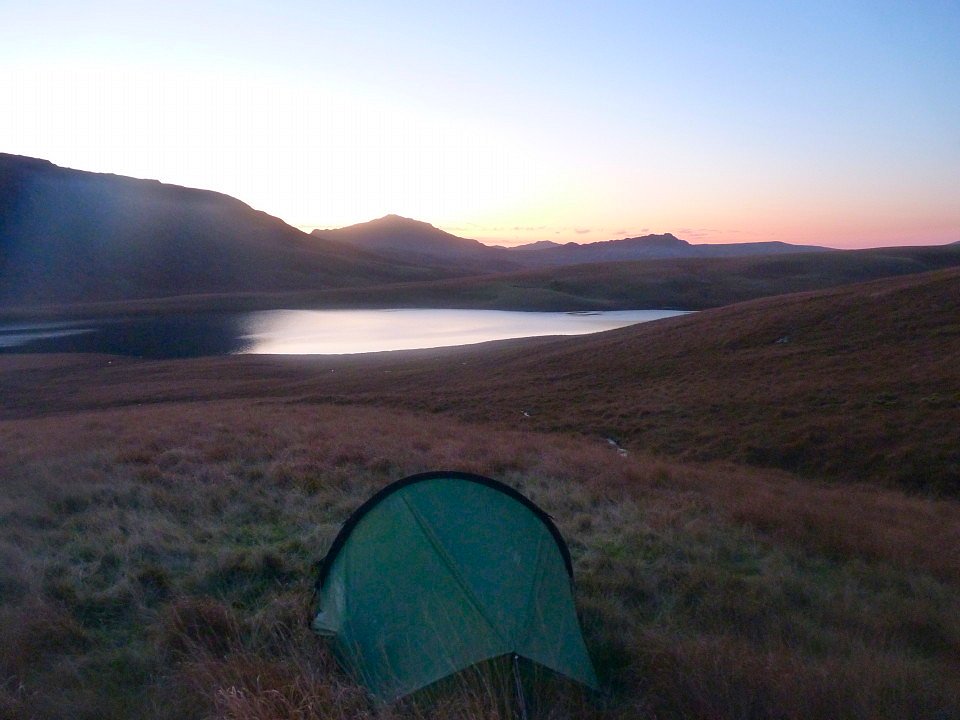 7am Burnmoor Tarn..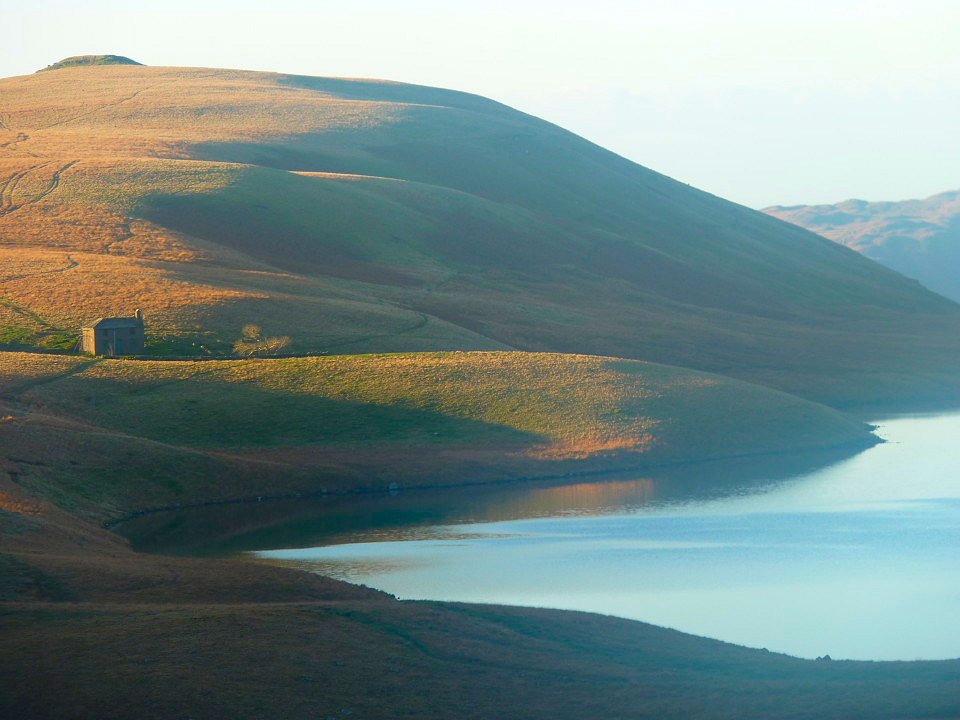 Zooming in on Burnmoor Lodge.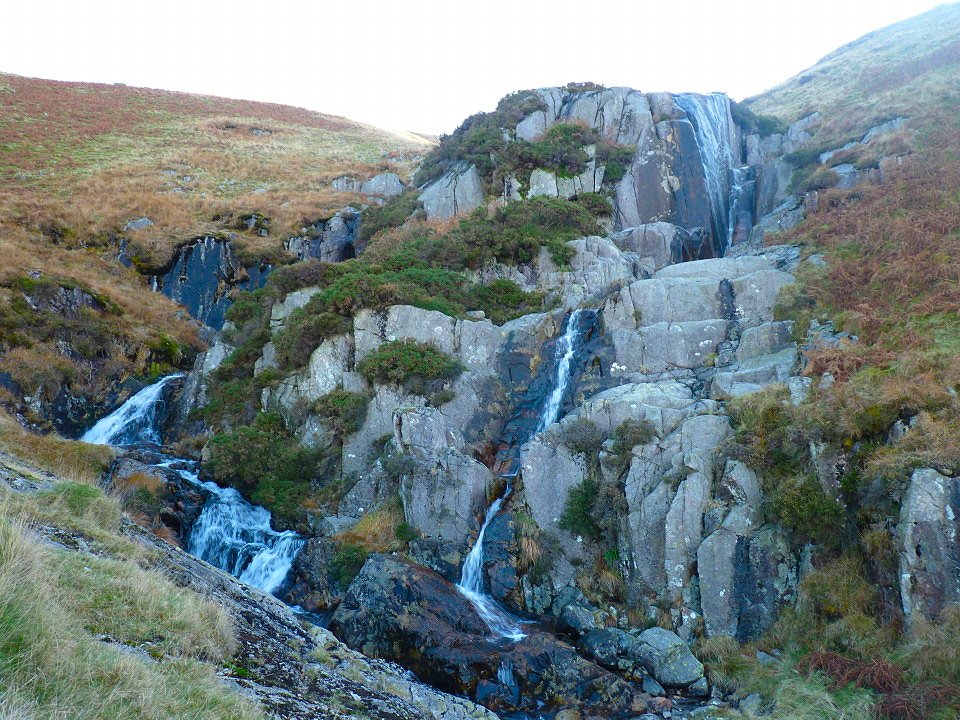 The waterfalls in Oliver Gill.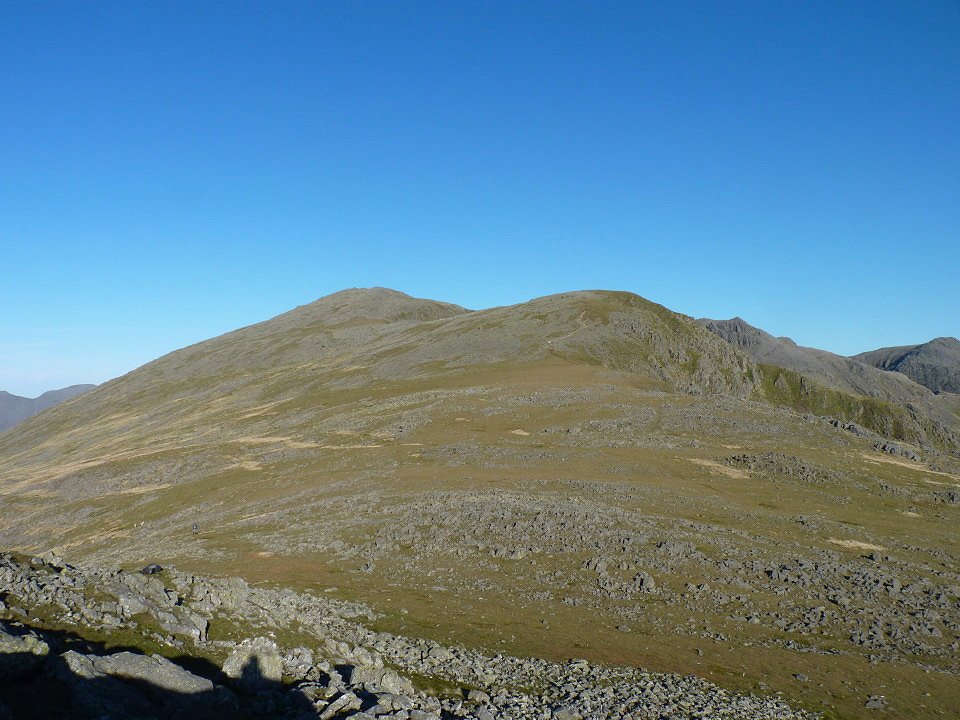 After a bit of a slog I made it to Slight Side and could look forward to the climb up to Long Green and Scafell.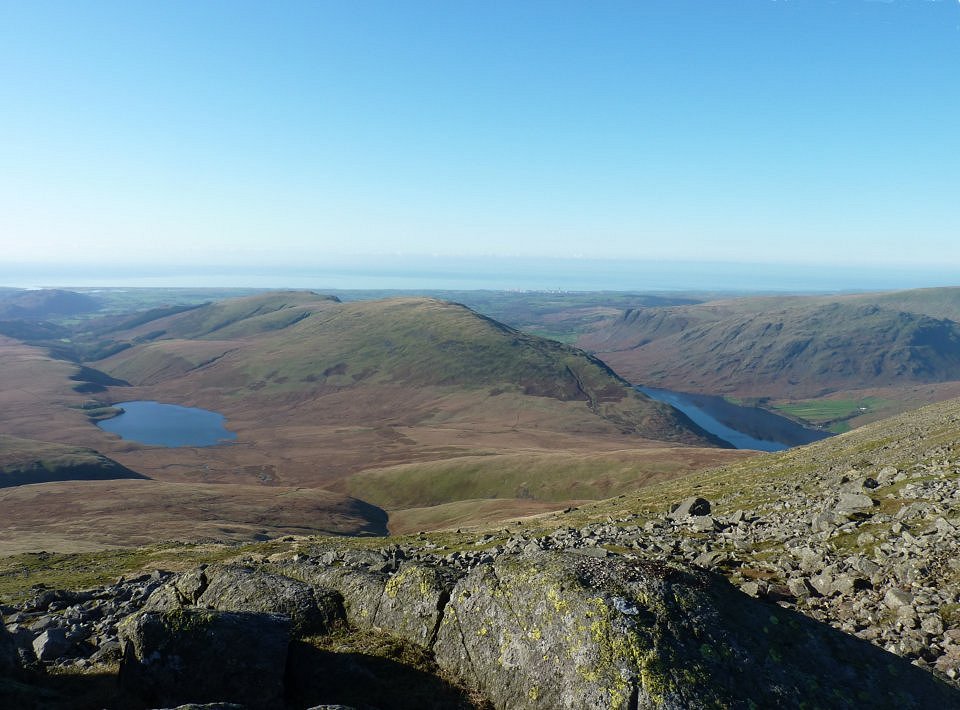 Burnmoor Tarn on the left Wastwater on the right separated by the ridge walked yesterday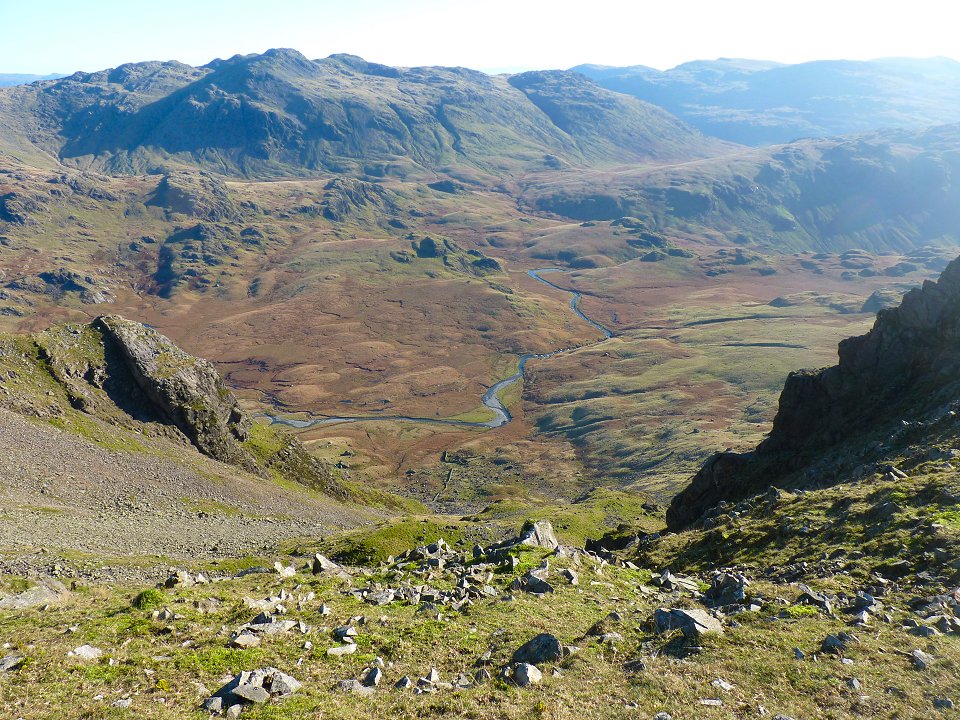 Looking down into Great Moss. From Long Green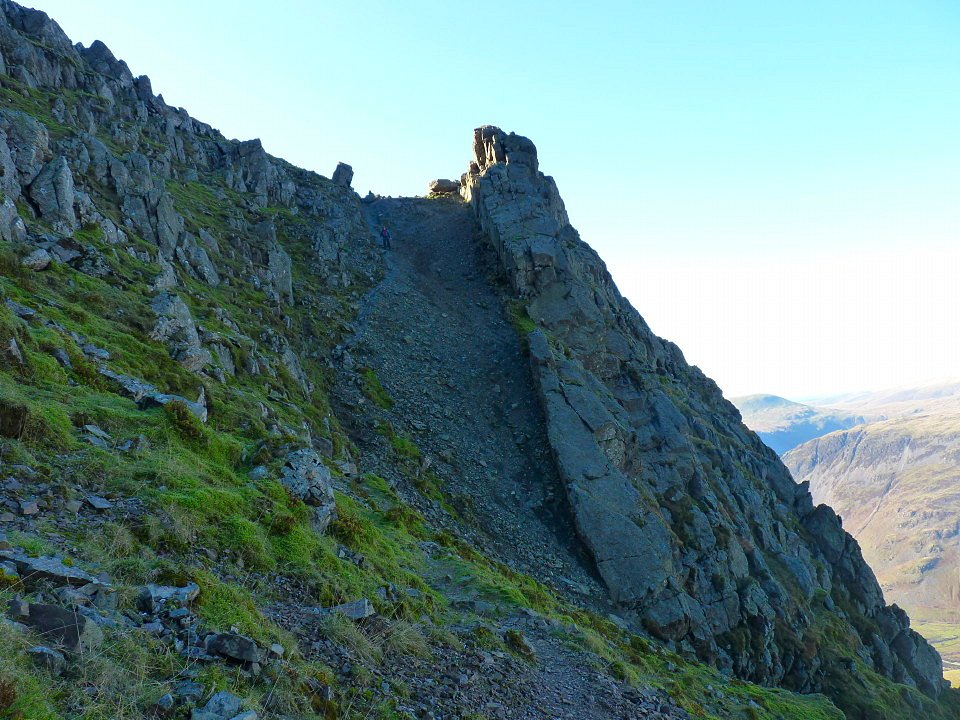 After passing over Scafell I headed down to Lord's Rake. This is looking back at the final climb, when as is more usual the rake is used in the ascent of Scafell.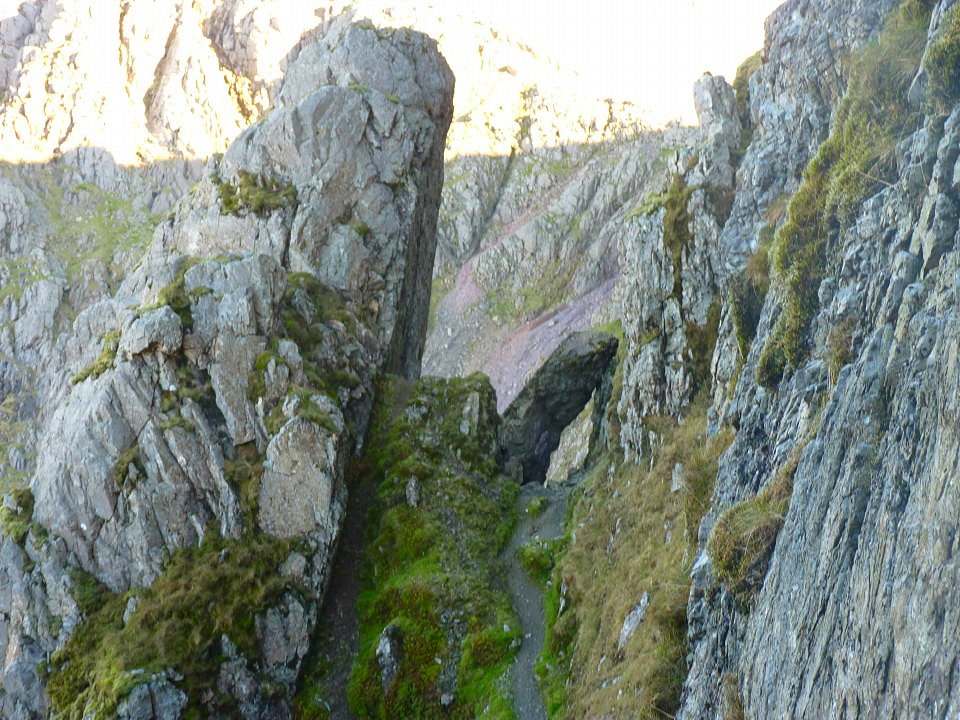 The infamous fallen boulder.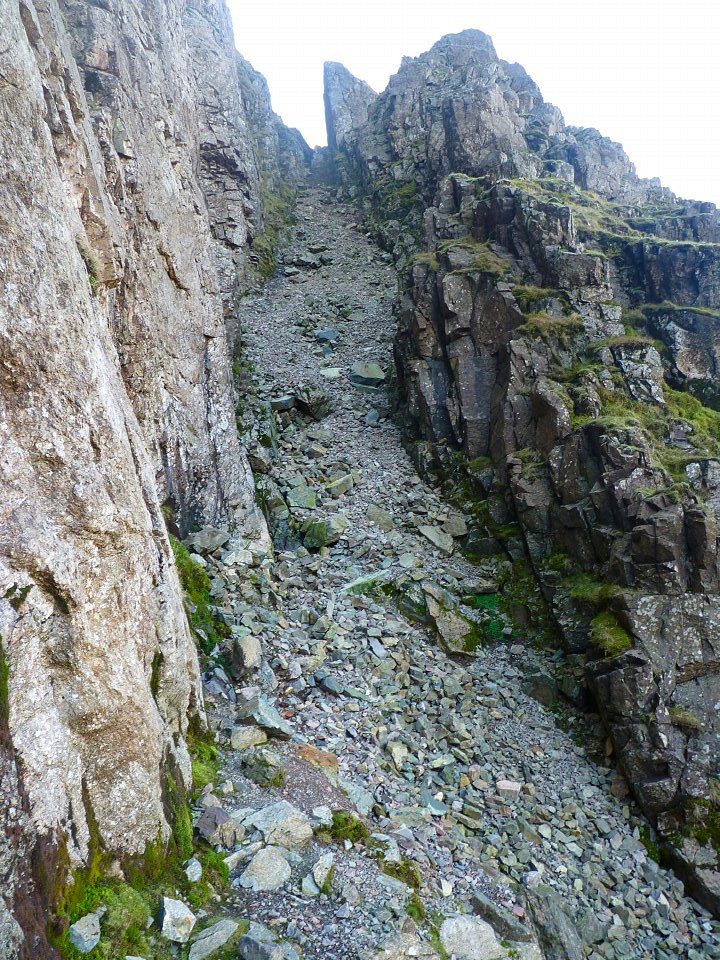 Looking back up the rake from near the bottom.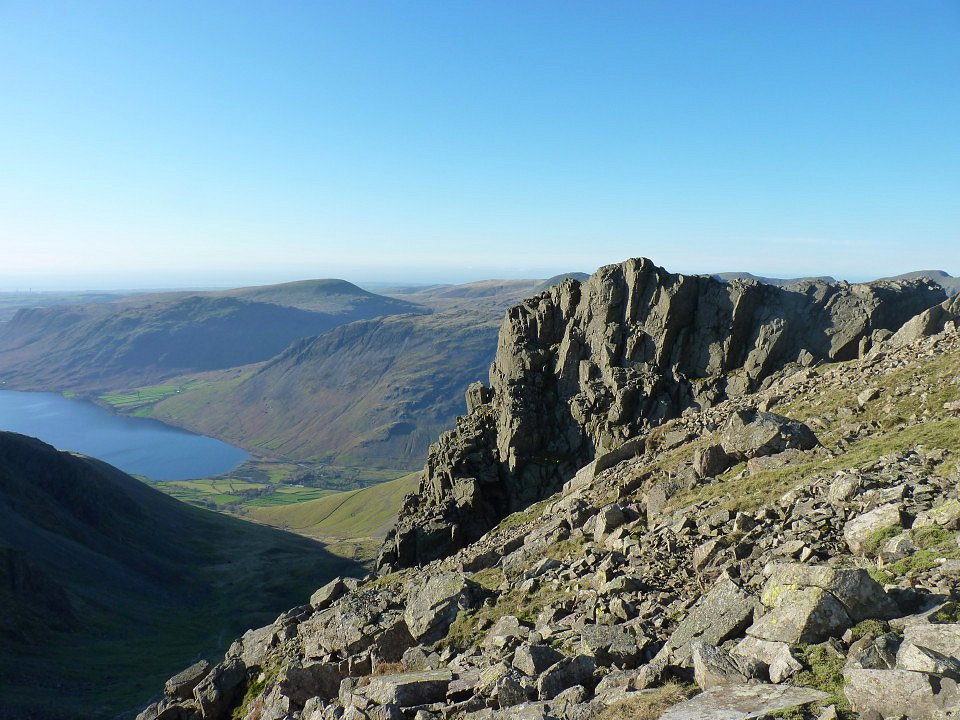 Pulpit Rock and Wastwater from Mickledore.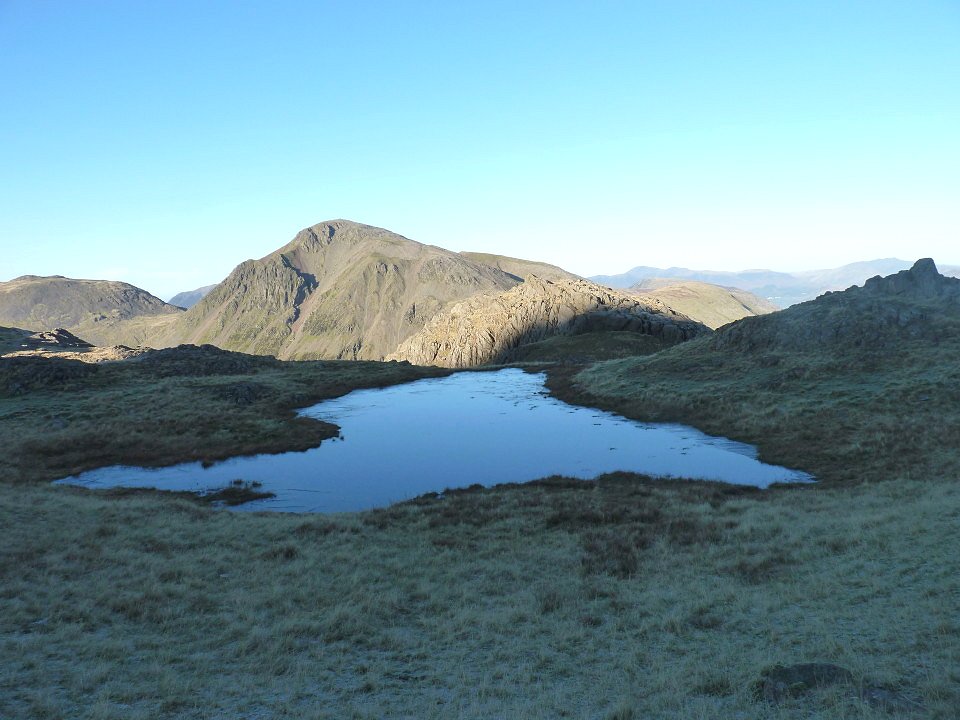 Time was getting on and I didn't want to risk missing the bus so I passed on climbing Scafell Pike( I have been up a couple of times this year and the summit looked as crowded as usual). I cut across above Pikes Crag and joined the Corridor Route back to Styhead. Great Gable from the little Tarn by the path.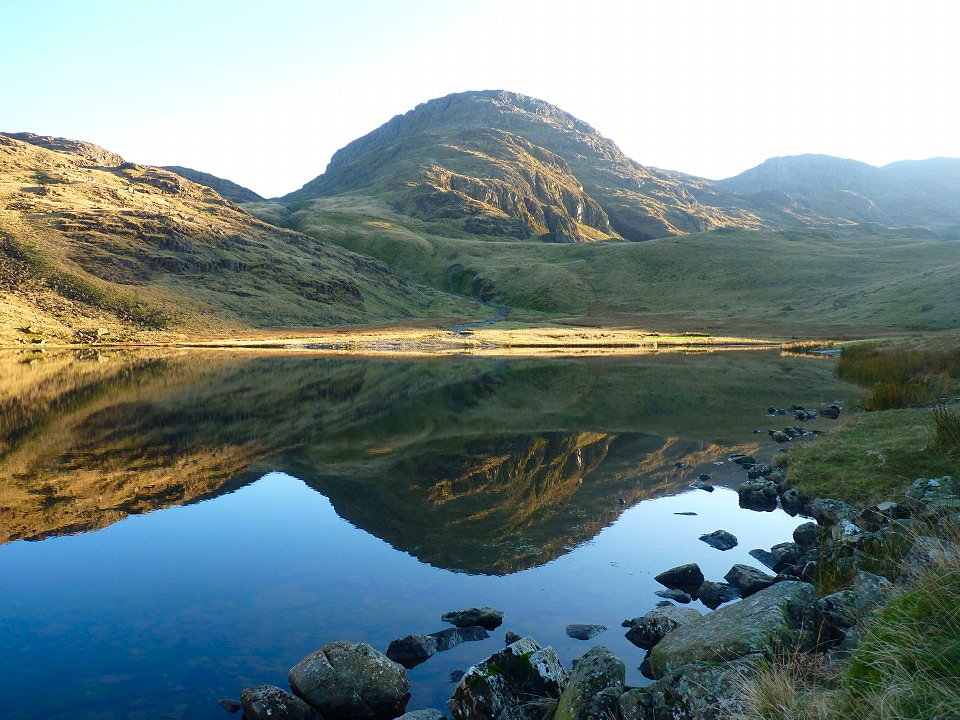 Great End and Styhead Tarn.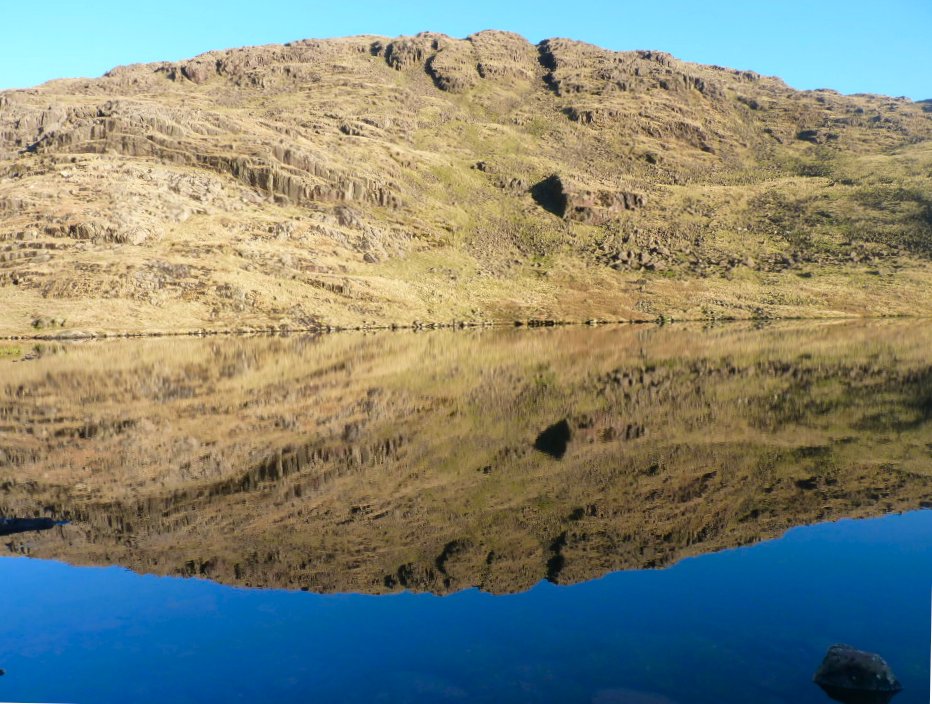 Seathwaite Fell.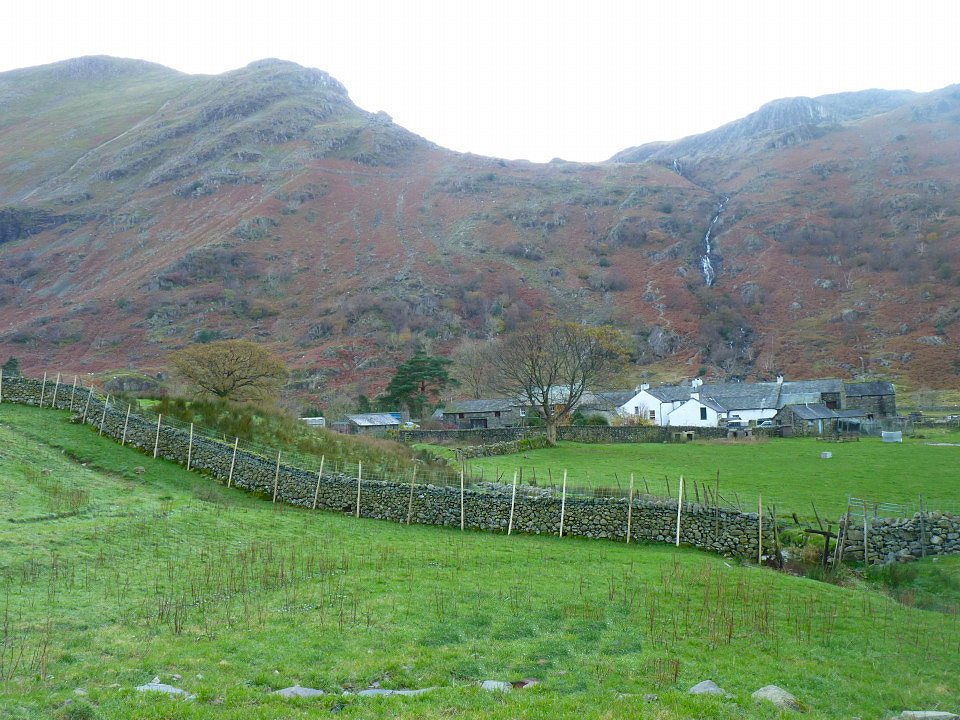 Base Brown above Seathwaite. I made the bus with ten minutes to spare!