WWW.KARLSWALKS.CO.UK
PICTURES AND TRIP REPORTS FROM MY WALKS IN THE ENGLISH LAKE DISTRICT
---
A walk along the central ridge 23rd-24th- 25th April 2010
Route. Day 1 Grasmere to nr Harrop tarn. - Day 2 - nr Harrop tarn - Ullscarf - High raise - Rossett Pike - Bowfell - Crinkle Crags - Little Stand. - Day 3 - Little Stand - Langdale
The main purpose of my walk was to recce day 3 of my plan to walk from Caldbeck to Silecroft. This walk was supposed to start from Blea Tarn but due to work commitments I arrived in the Lakes later than planned and to make things even more interesting the bus which I had planned to catch to Thirlmere only went as far as Grasmere so 9 pm saw me walking over Dunmail Raise and it was after 10 when I finally pitched my tent a little way beyond Harrop Tarn.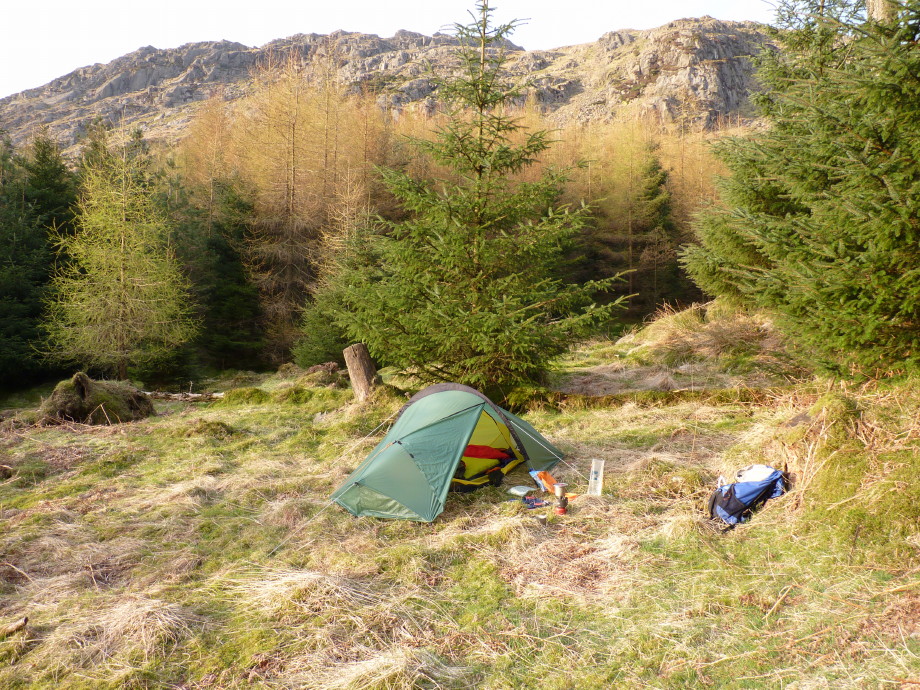 I was quite pleased with my camp-site saying I had found it by head torch..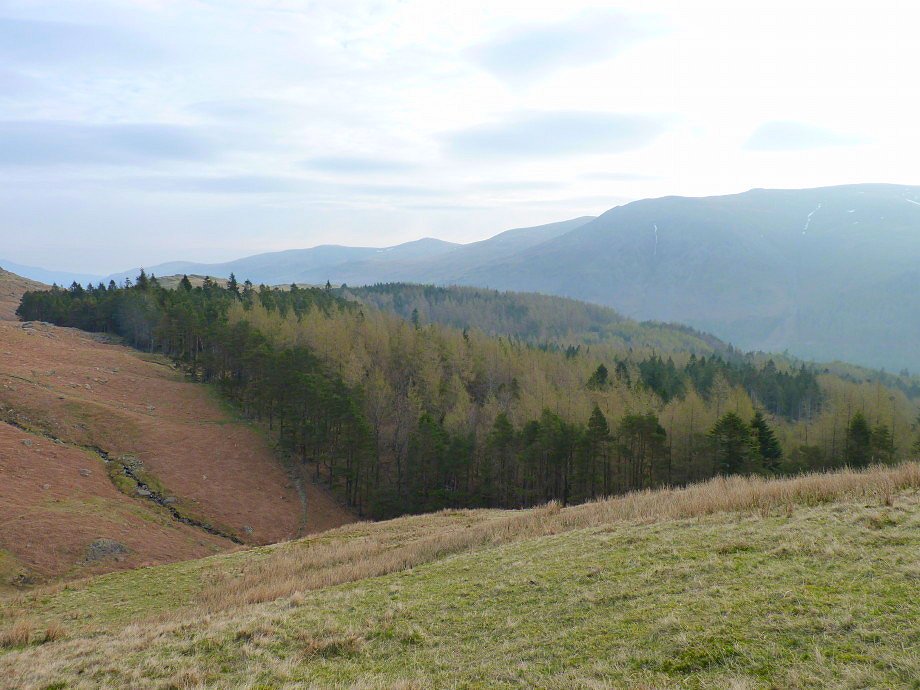 Saturday was a lovely calm day but the long range views were spoiled by haze.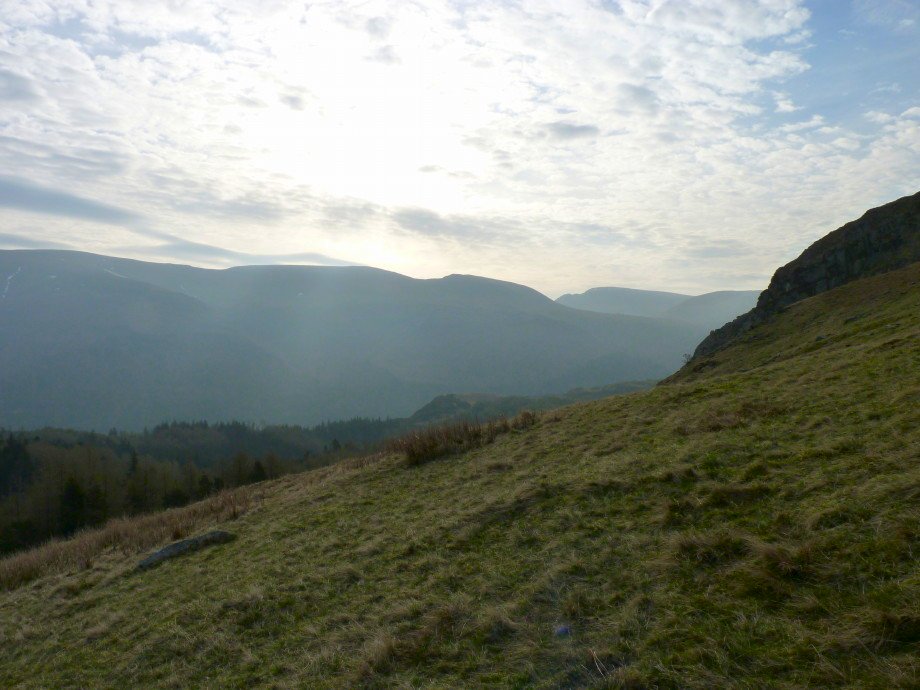 Out on the open fell now looking towards Helvellyn.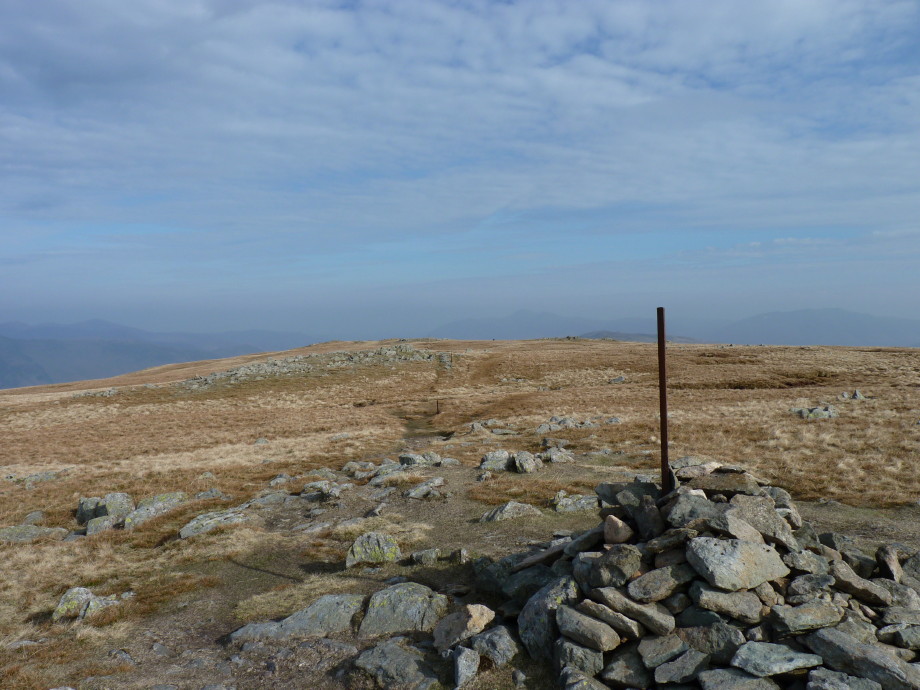 Ullscarf is soon reached and on a good day you can easily see Scotland but today you can only just make out Skiddaw.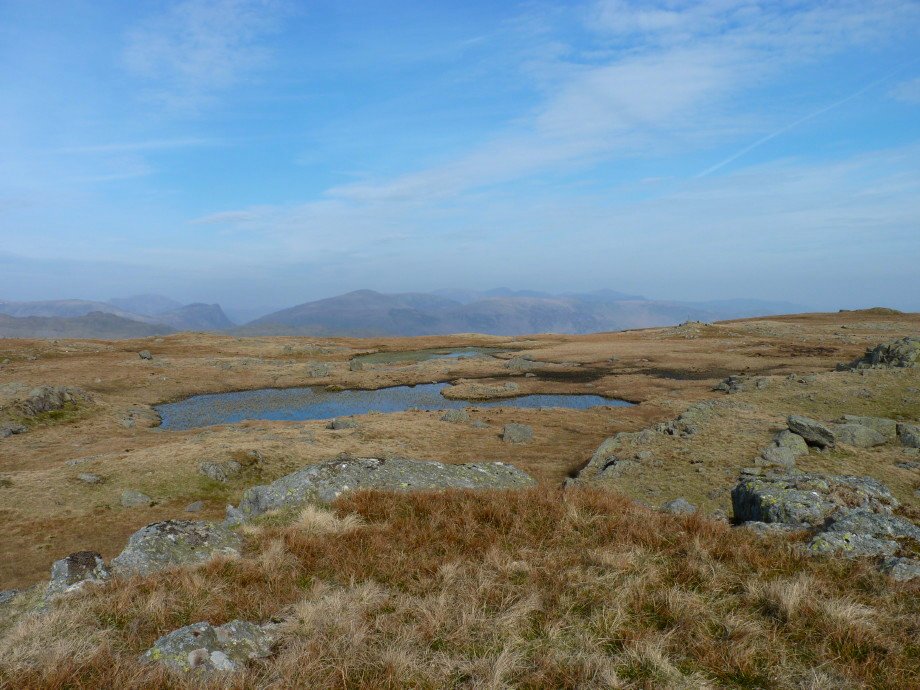 The North Western fells from Greenup Edge.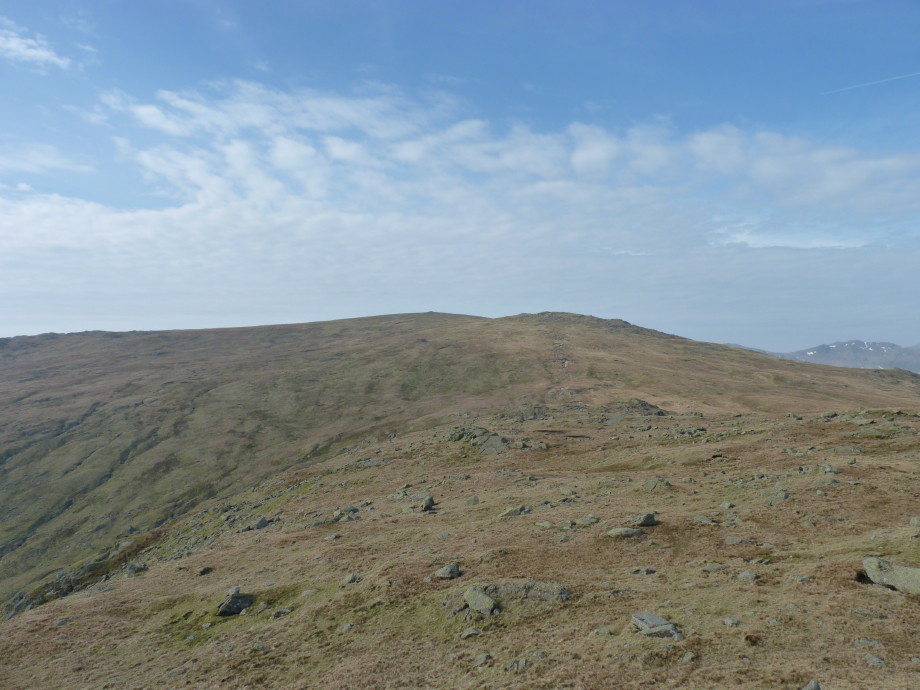 Next stop High Raise.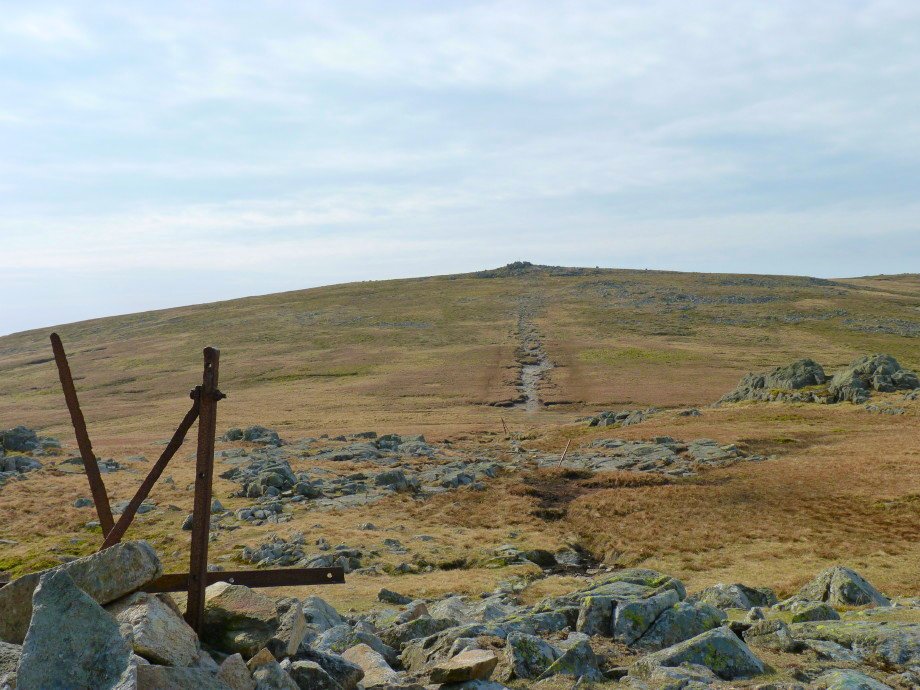 High Raise summit from Low white Stones..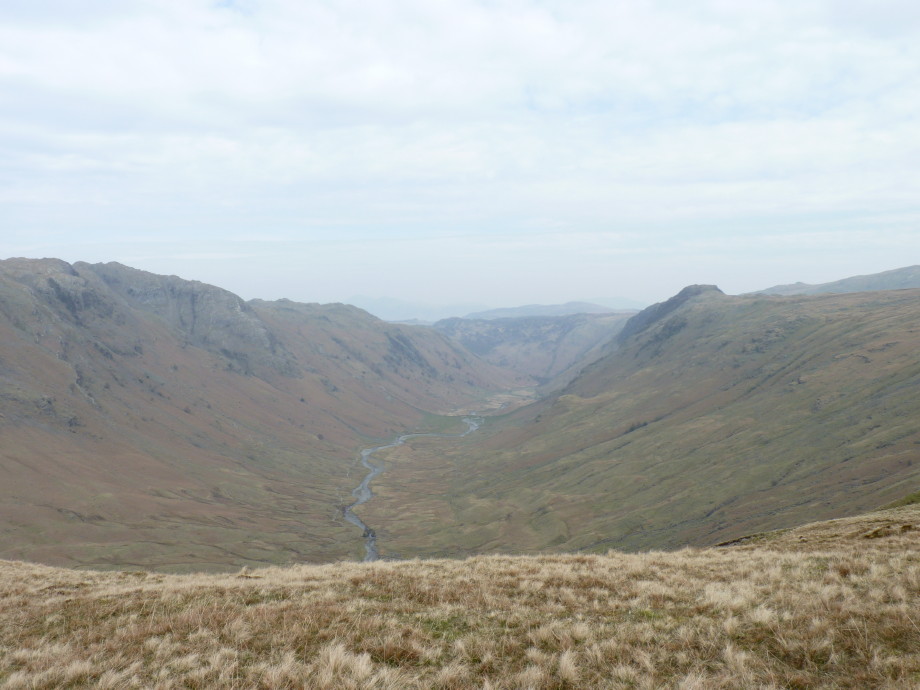 Looking along Langstrath.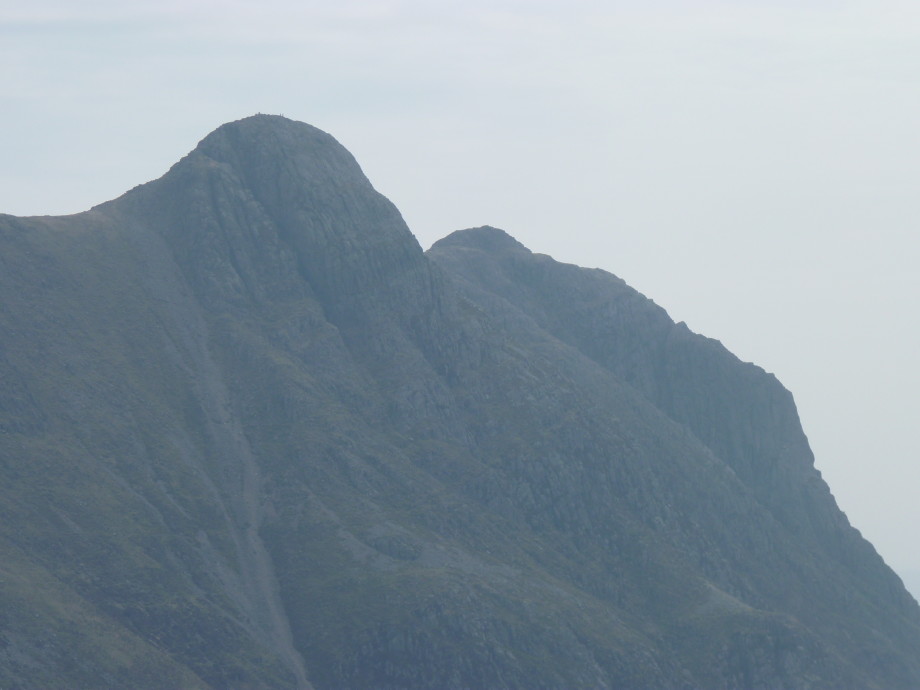 Zooming in on Pike o'Sticlke.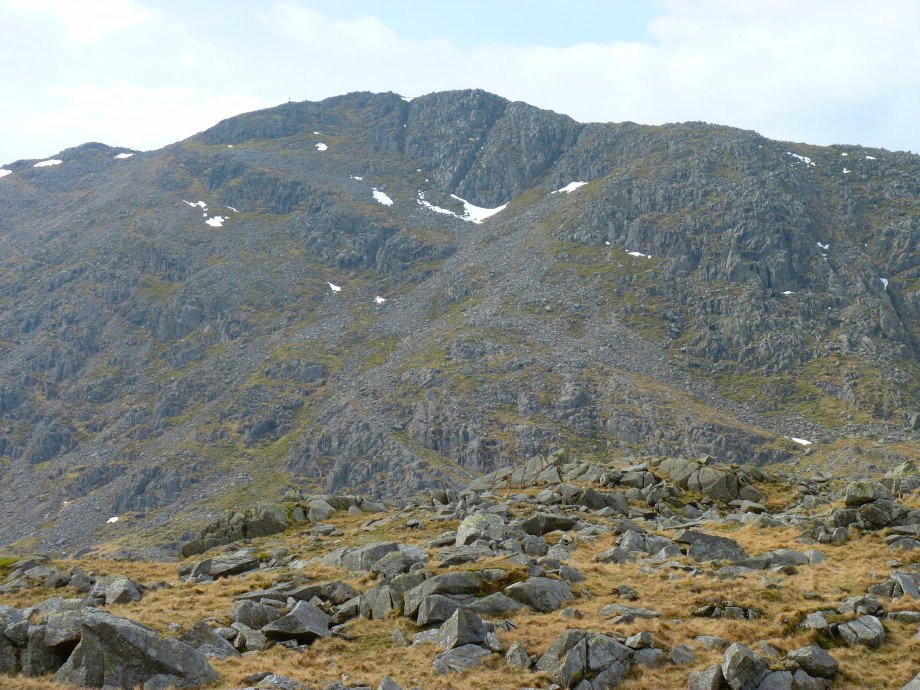 Bowfell from Rossett Pike. I took a new (for me) route up Bowfell, it is the route used by runners on a Bob Graham round, and It basically follows the diagonal shelf running from the small patch of snow in the bottom right and brings you out on the summit plateau a short walk from the main summit rocks.
A hazy Great Langdale Valley from Rossett Pike..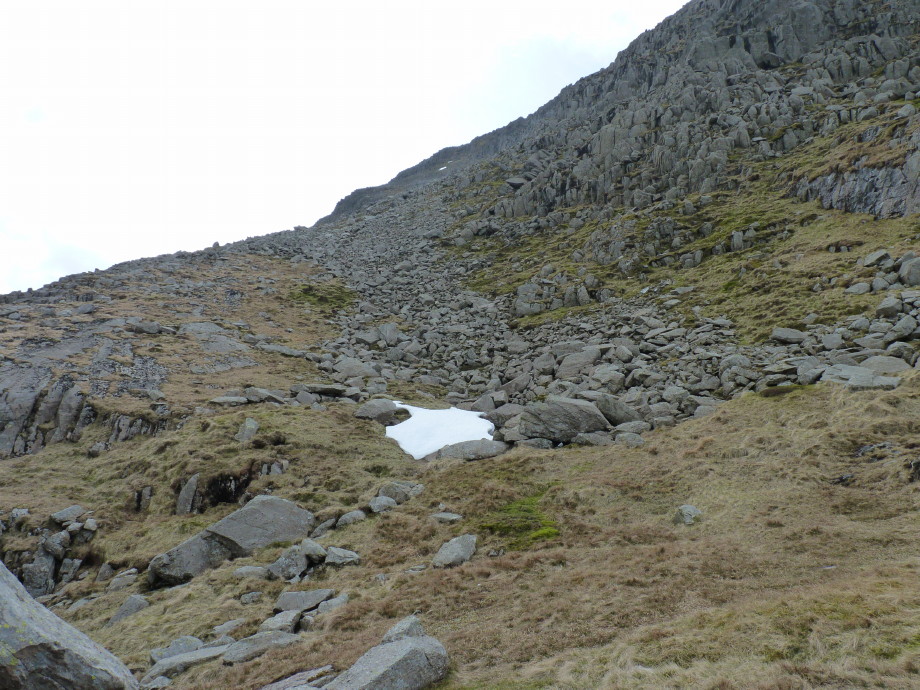 This is the small patch of snow and from here the only way is up.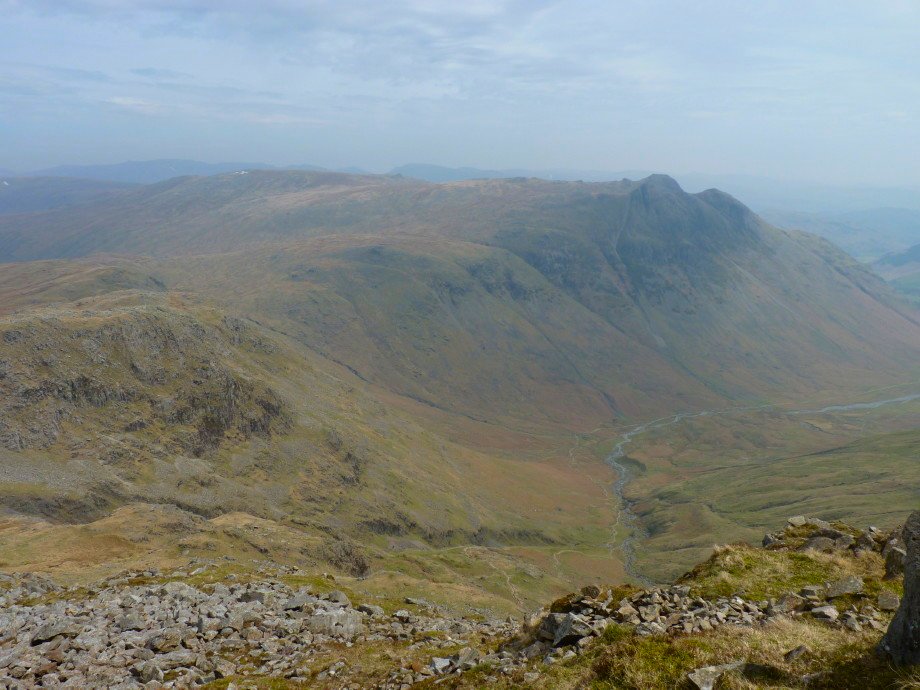 The Langdale Pikes from high on the route up Bowfell.
The Great Slab seen from an unusual angle.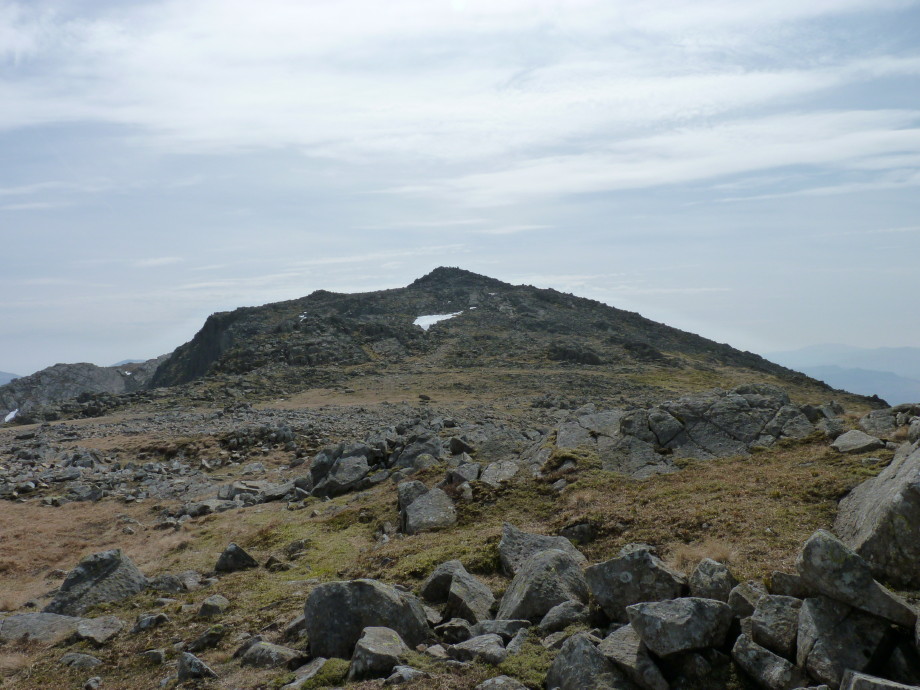 Bowfell's main top from the summit plateau. The day had turned really warm and there was a lovely gentle breeze. After lunch I think I might have fallen asleep for a minute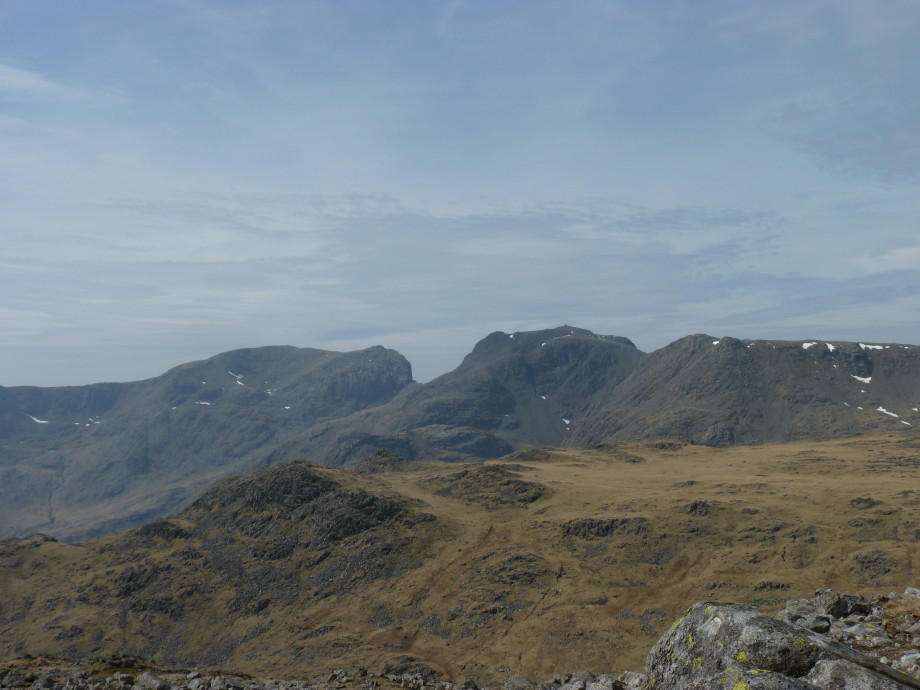 The Scafells from Bowfell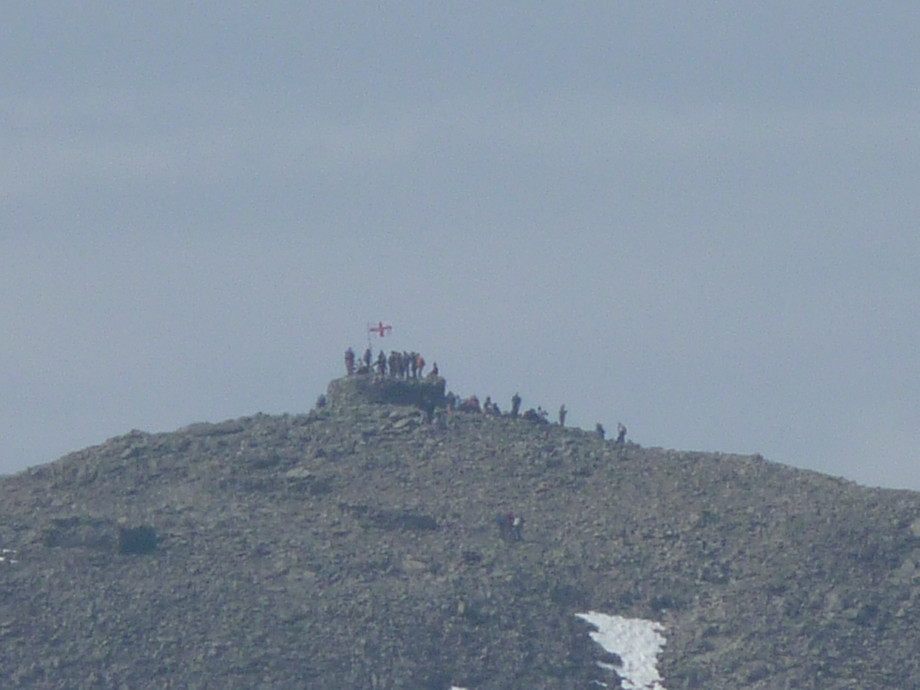 A close up of Scafell Pike .England's highest flies the flag of St. George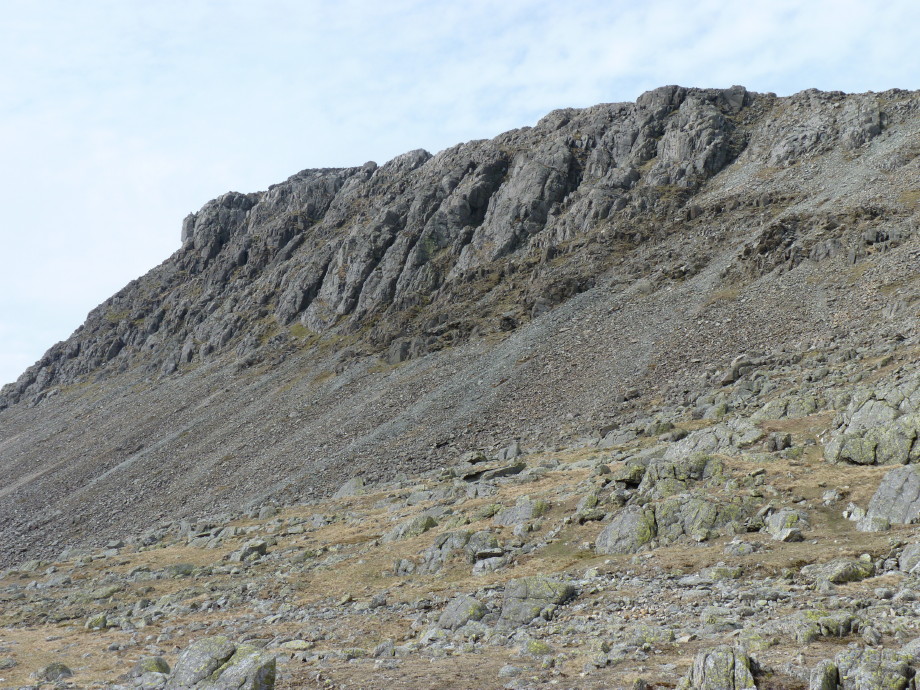 Bowfell links from Thee Tarns.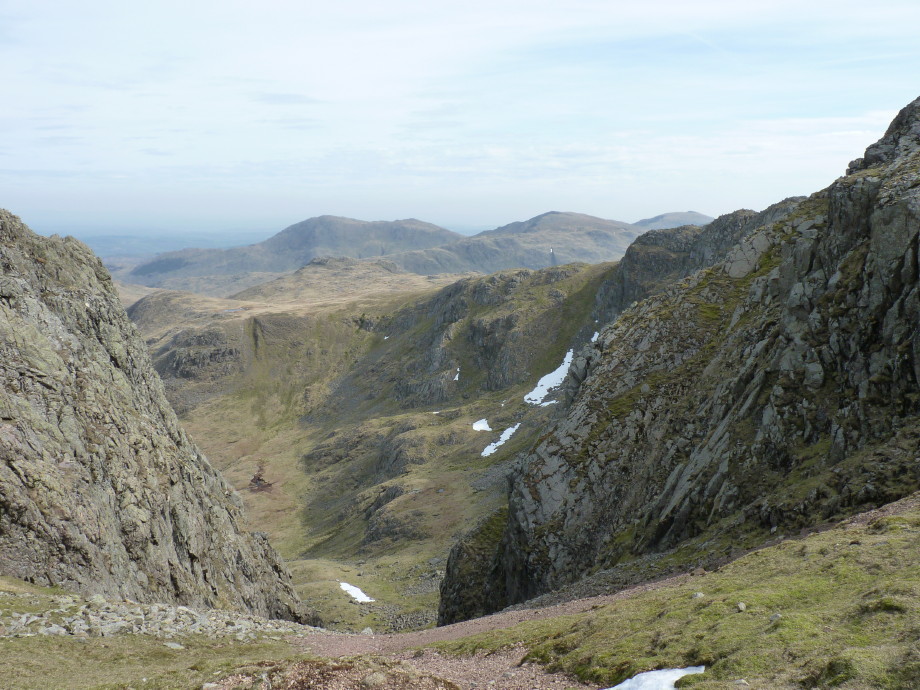 On the Crinkles now. Looking down Mickle Door.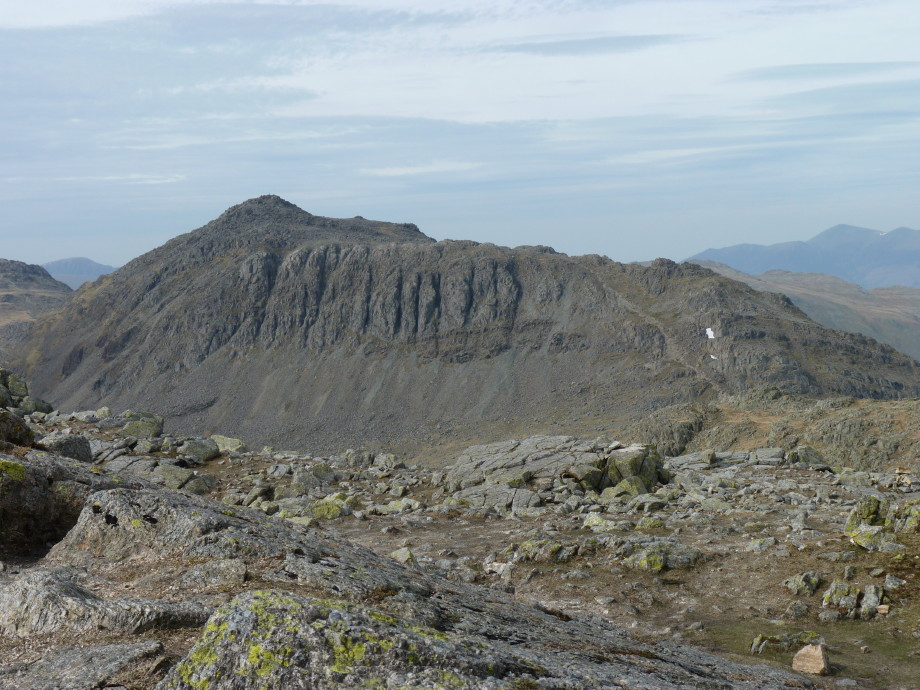 Bowfell from Long Top the Highest Crinkle.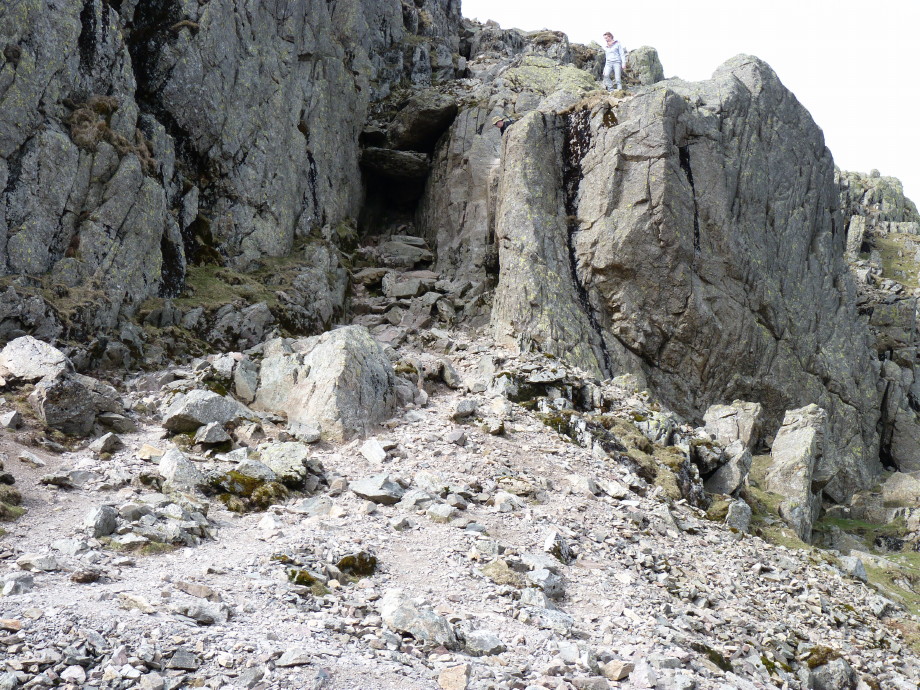 The Bad Step.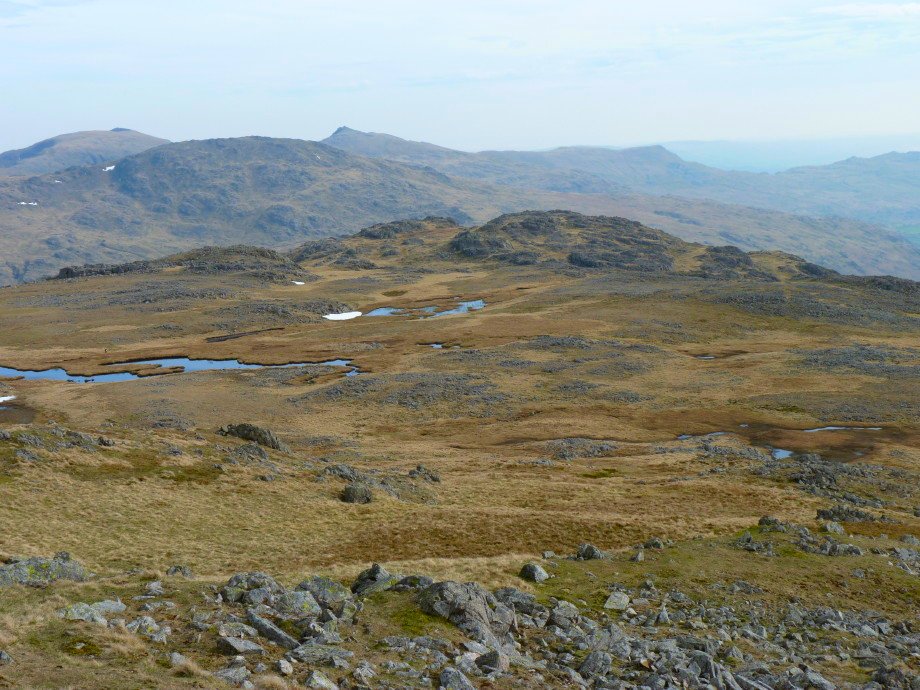 Nearly there now. Little Stand in the distance.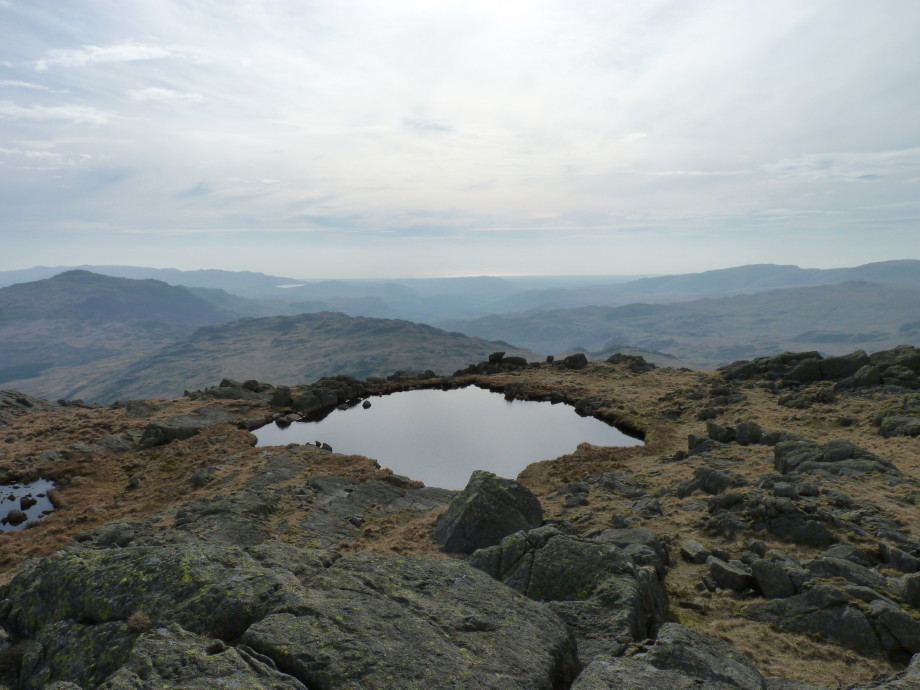 Little Stand is a lovely top with lots to explore.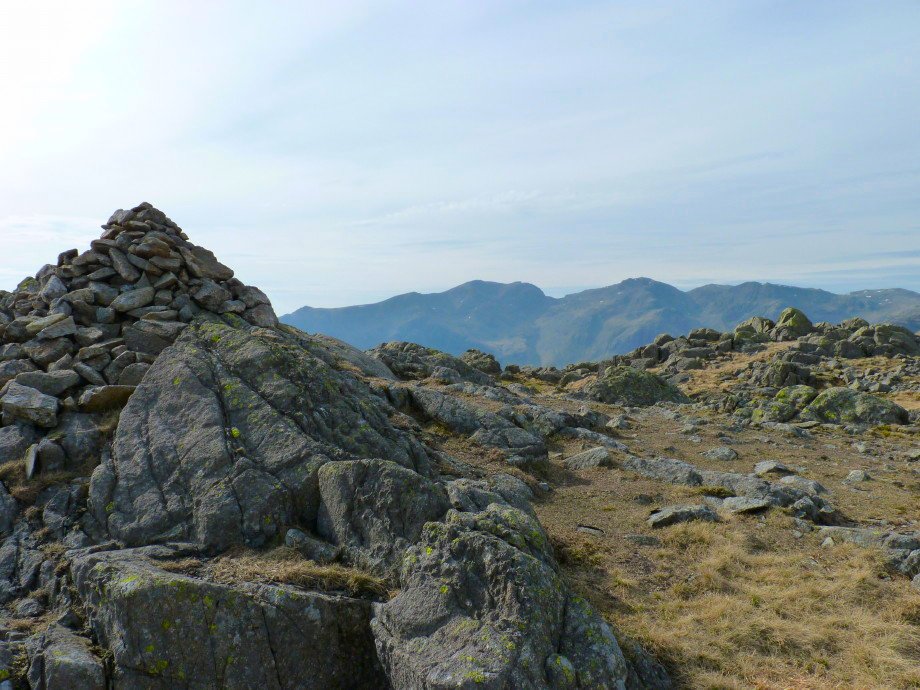 Little Stand summit.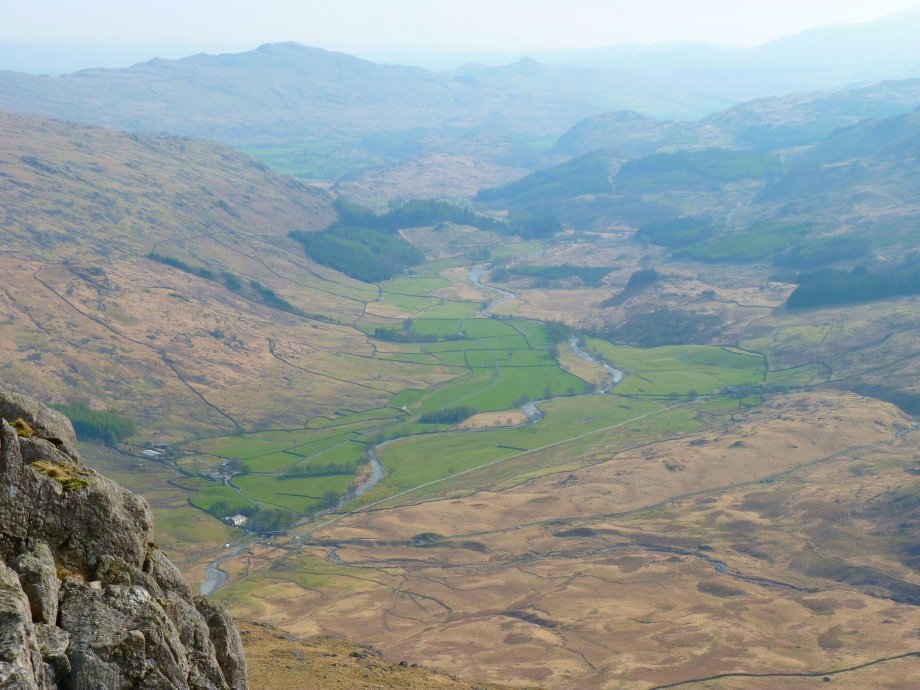 A look down to Cockley Bridge and the river Duddon.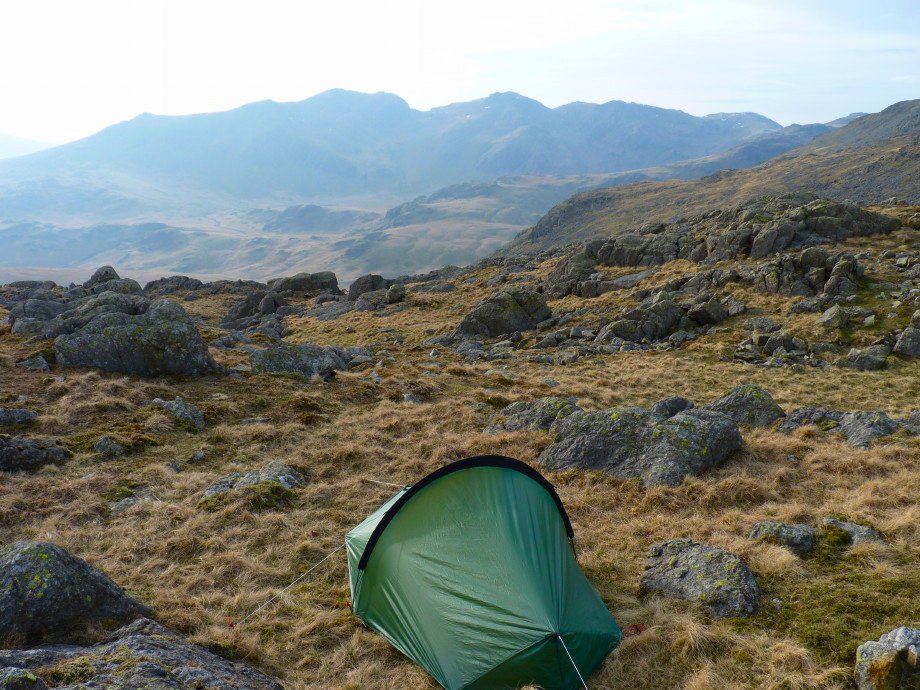 Not a bad view from my camp.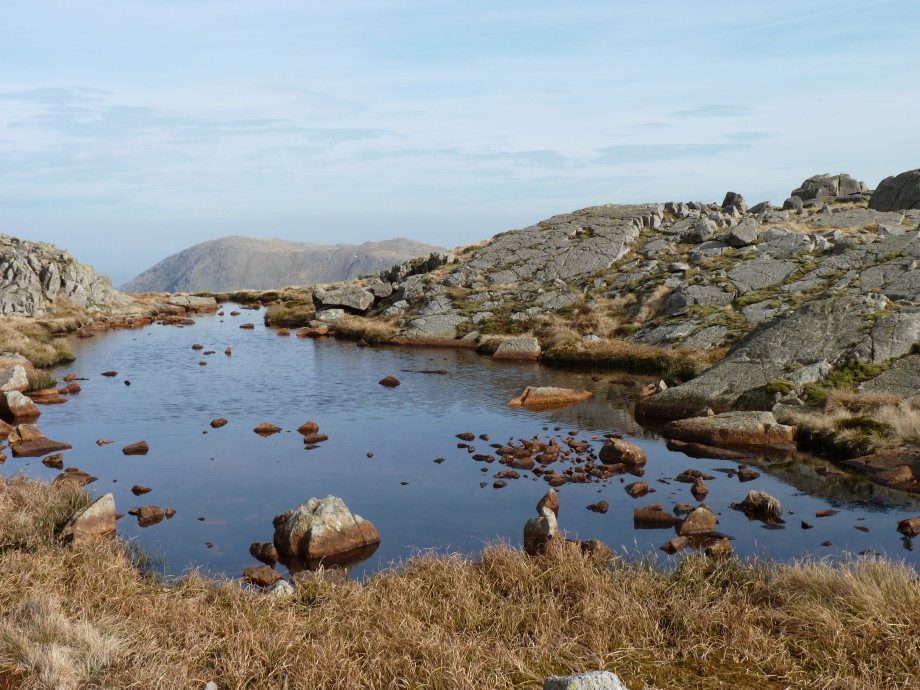 Another of the lovely little pools.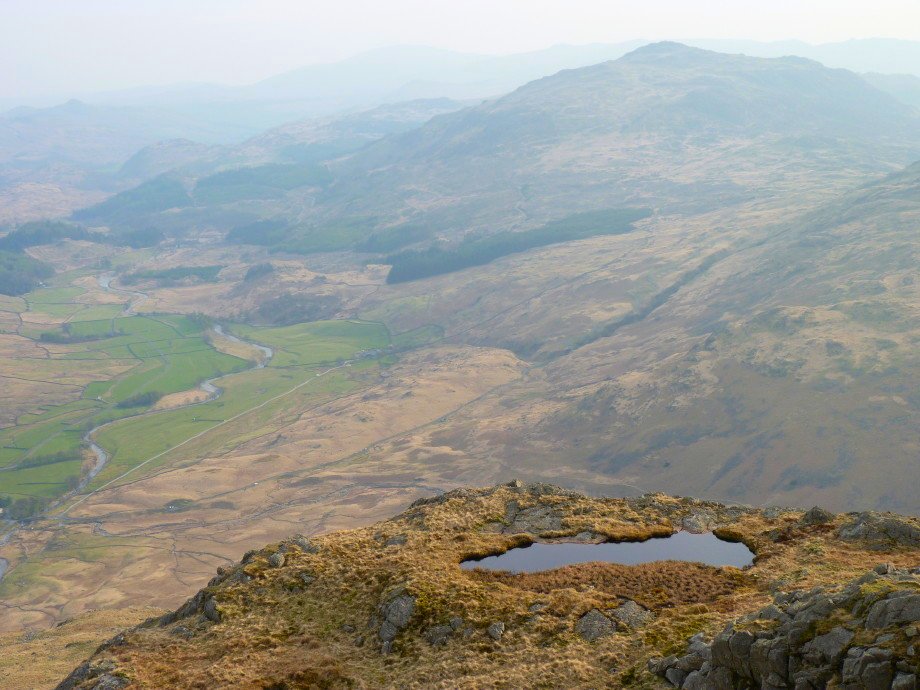 Another tarn in a fantastic location.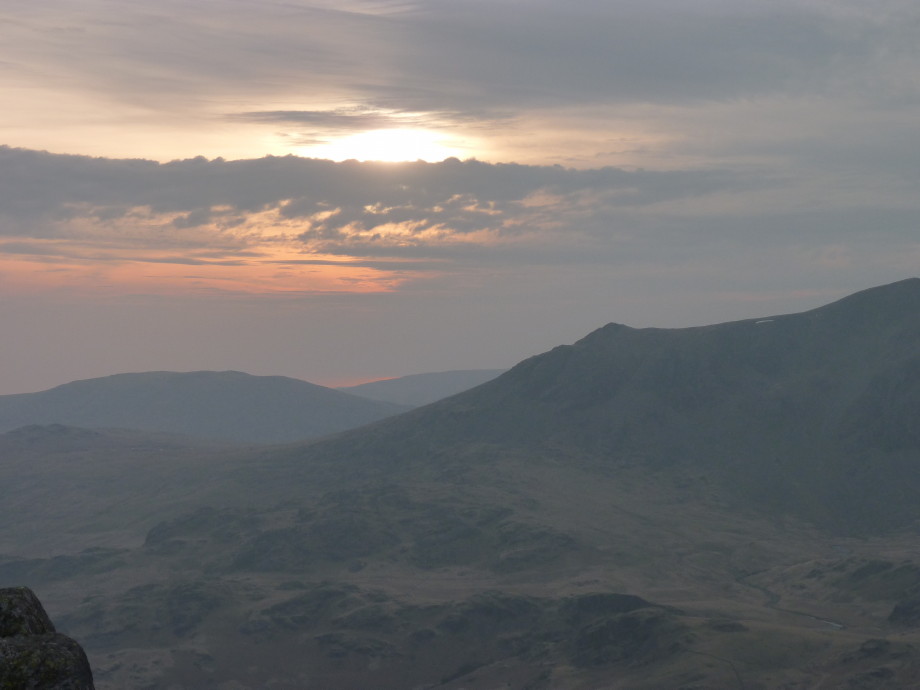 The end of another cracking day on the fells.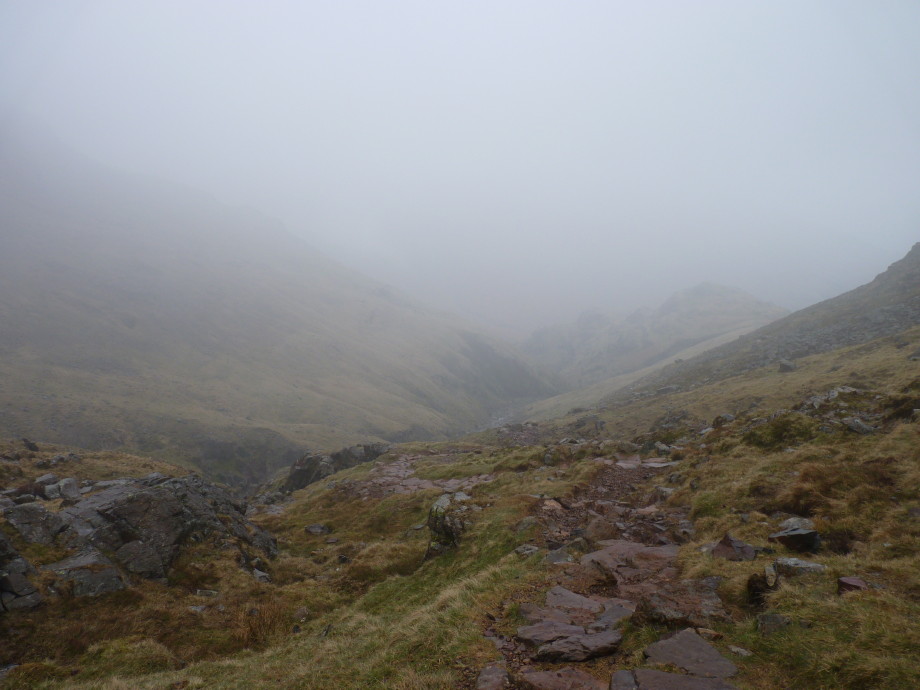 The weatherman was spot on and Sunday started out pretty bleak. I made my way down to Langdale. This is looking down the Browney Gill path.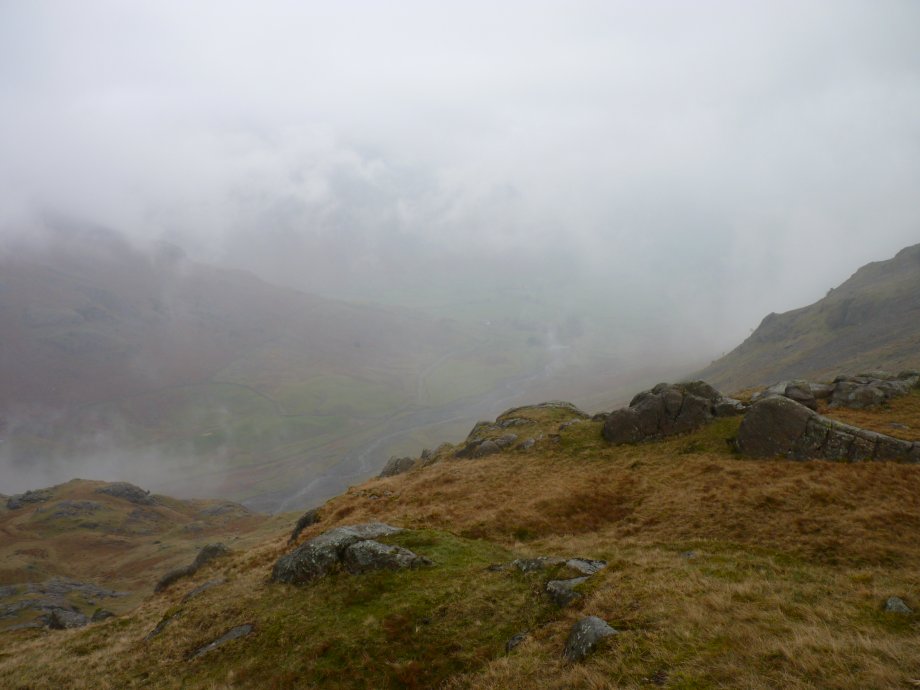 Looking down into Langdale from the Brown Howe. I arrived at the ODG just in time for breakfast then caught the bus to start the journey home.