WWW.KARLSWALKS.CO.UK
PICTURES AND TRIP REPORTS FROM MY WALKS IN THE ENGLISH LAKE DISTRICT
---
Langdale Camping 10th-11th April 2010
My dad sadly lost his long battle with cancer on the 8th April. I took James, Thomas, Emily and cousin Jake camping in one of my dads favourite spots in the lakes.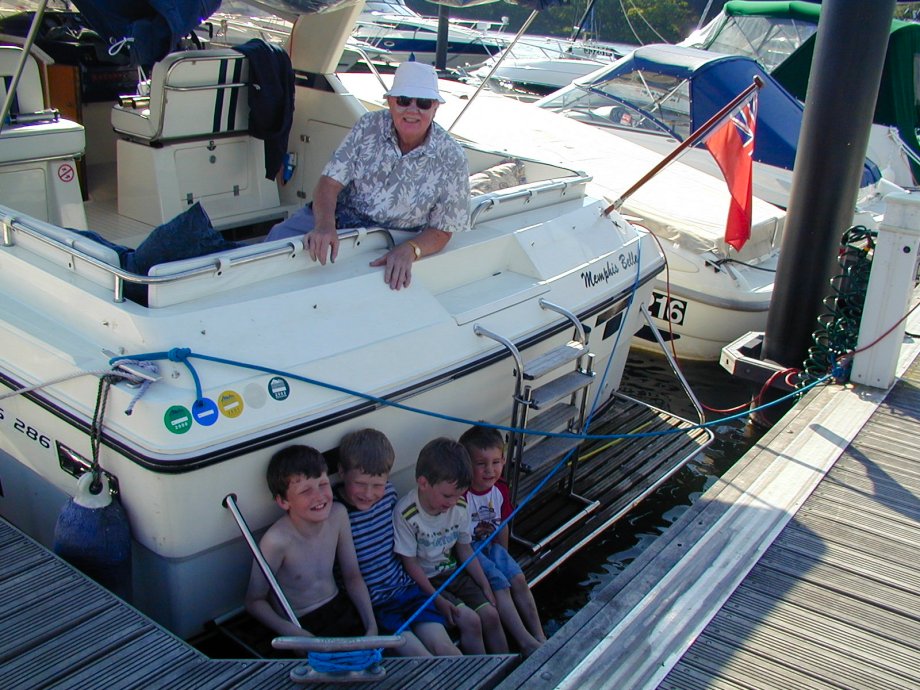 My dad loved the lakes and he was never happier than when he was with his grandchildren on his boat on Windermere.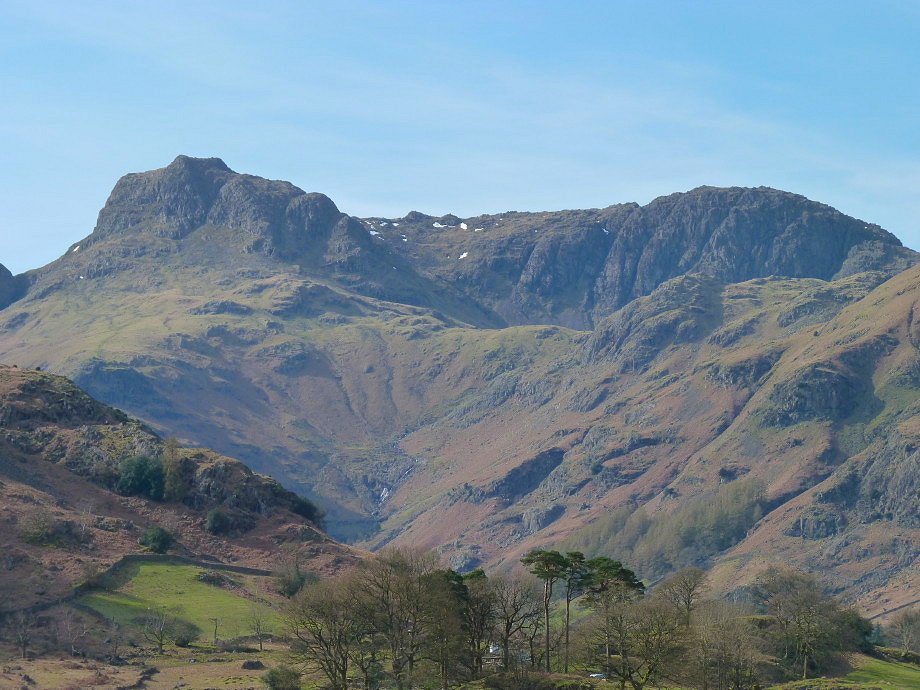 Harrison Stickle and Pavey Ark from the campsite at Chapel Stile.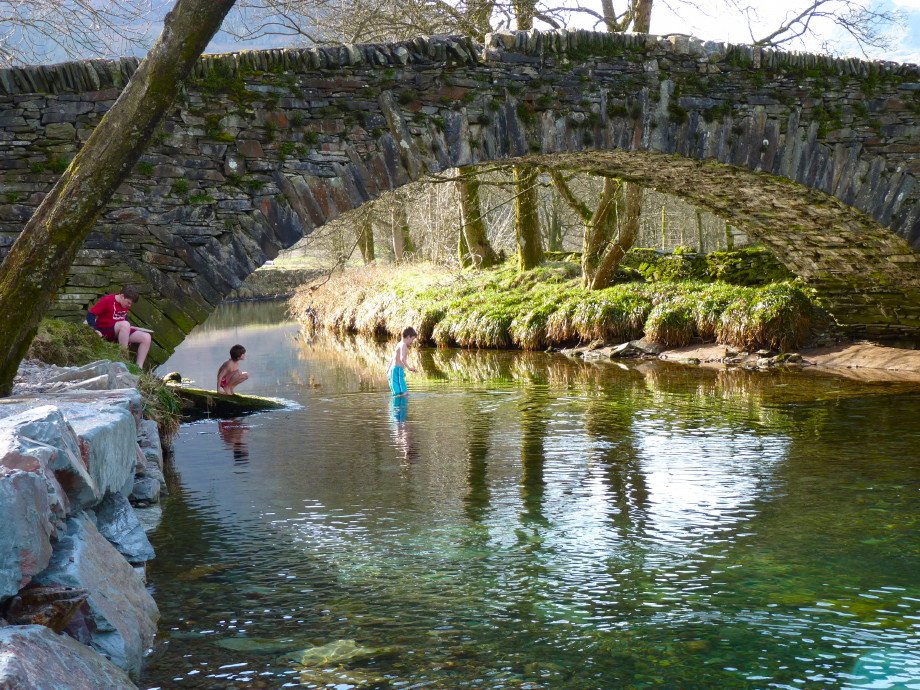 Paddling in Great Langdale Beck. First job even before the tents are up. The bank on the left hand side has been extensively repaired after the November floods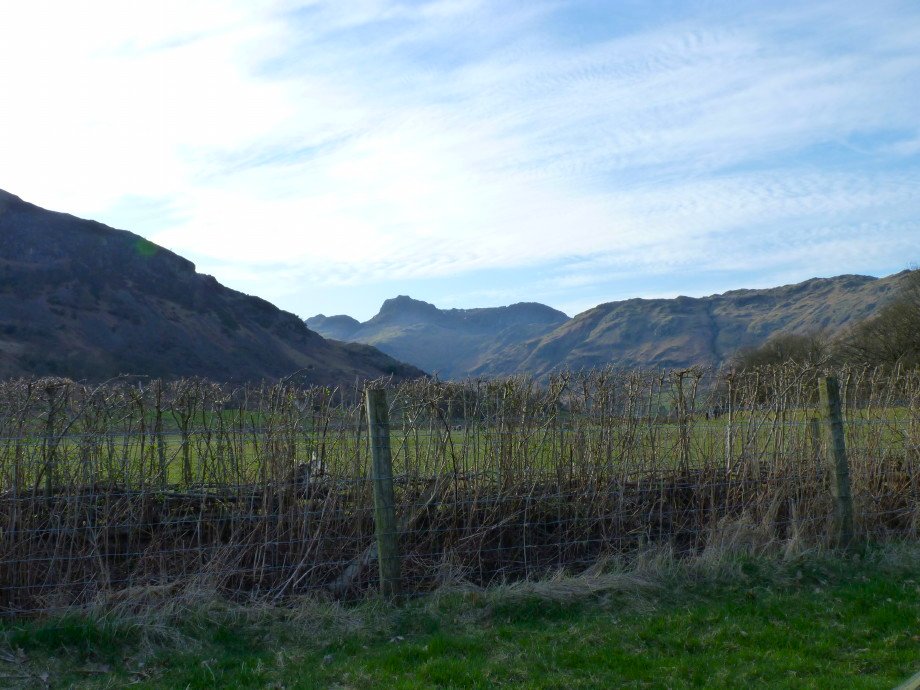 Evening sky over the Langdale Pikes.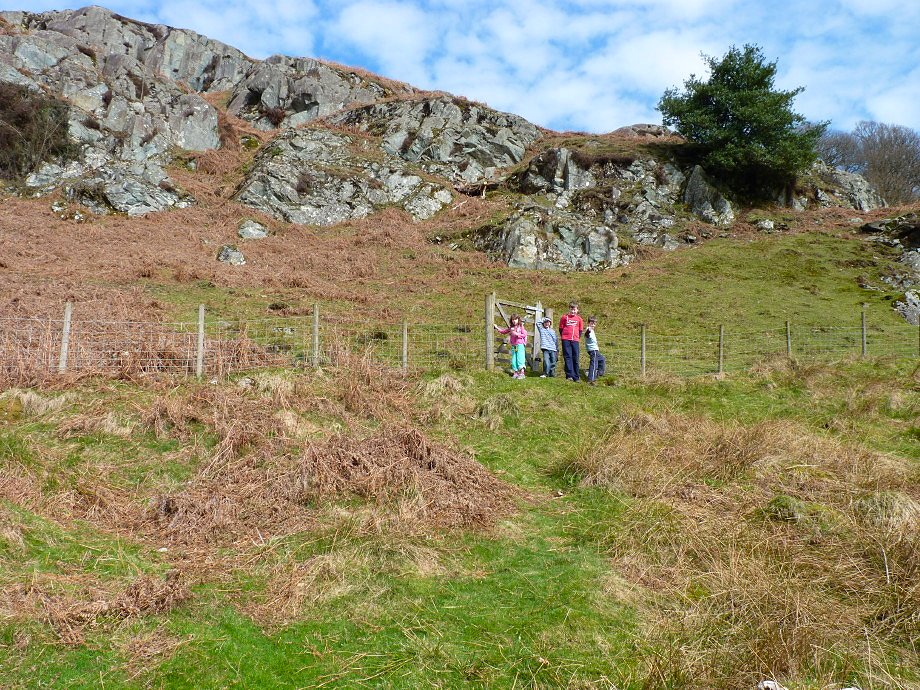 Next morning and we are ready for the off. Our plan was to climb to Silver How by the Megs Gill path and the follow the ridge along to Stickle Tarn and walk back along the valley after a pit stop at Stickle Barn.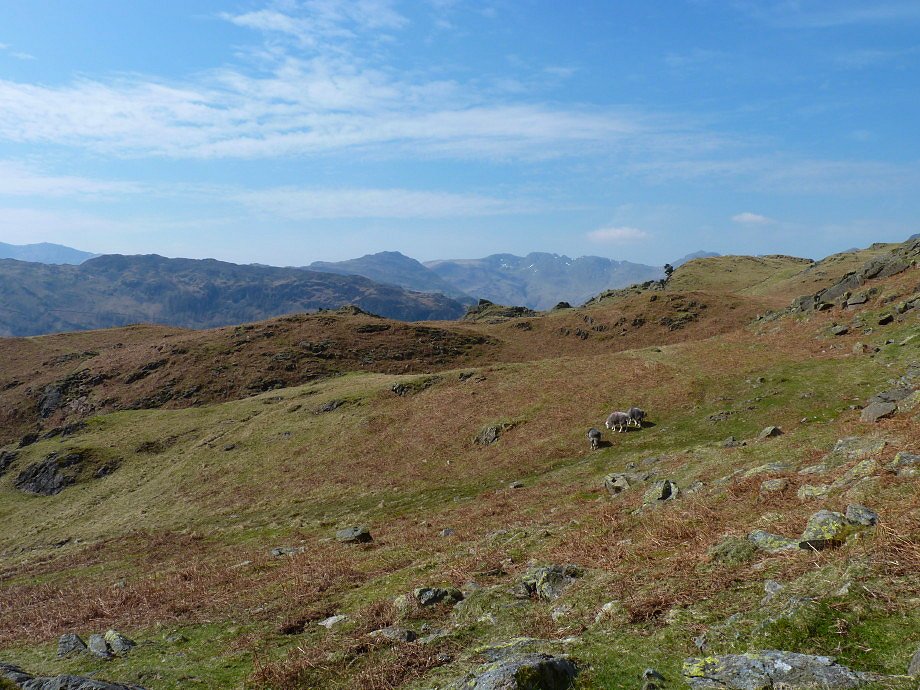 The views soon open out as you climb. This is looking over Lingmoor Fell and Pike o'Blisco to Crinkle Crags and Bowfell.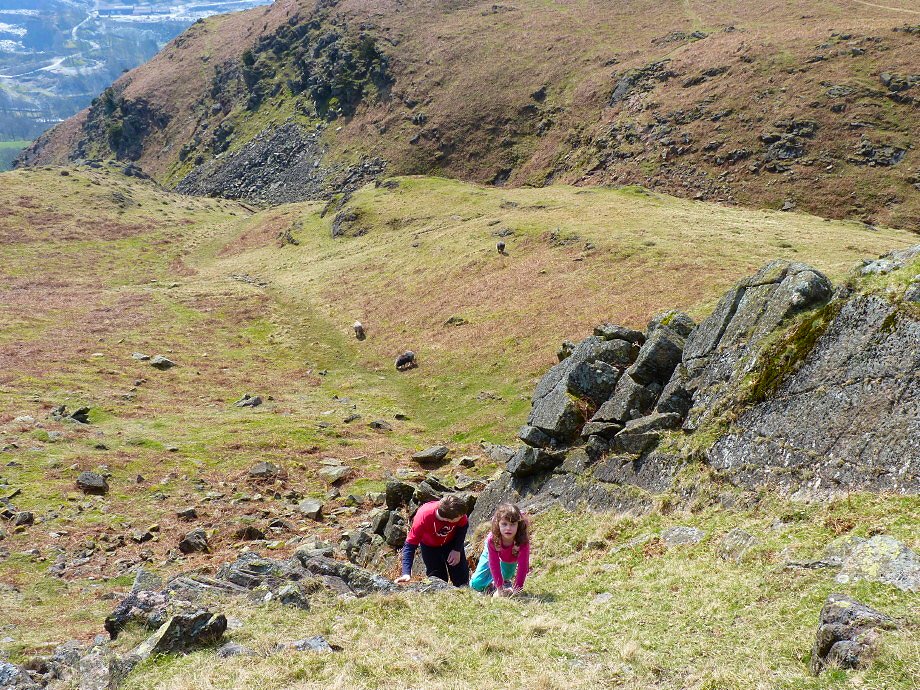 James and Em tackle a small scramble. It soon became obvious that a school rugby injury was affecting James and our plans would have to be modified.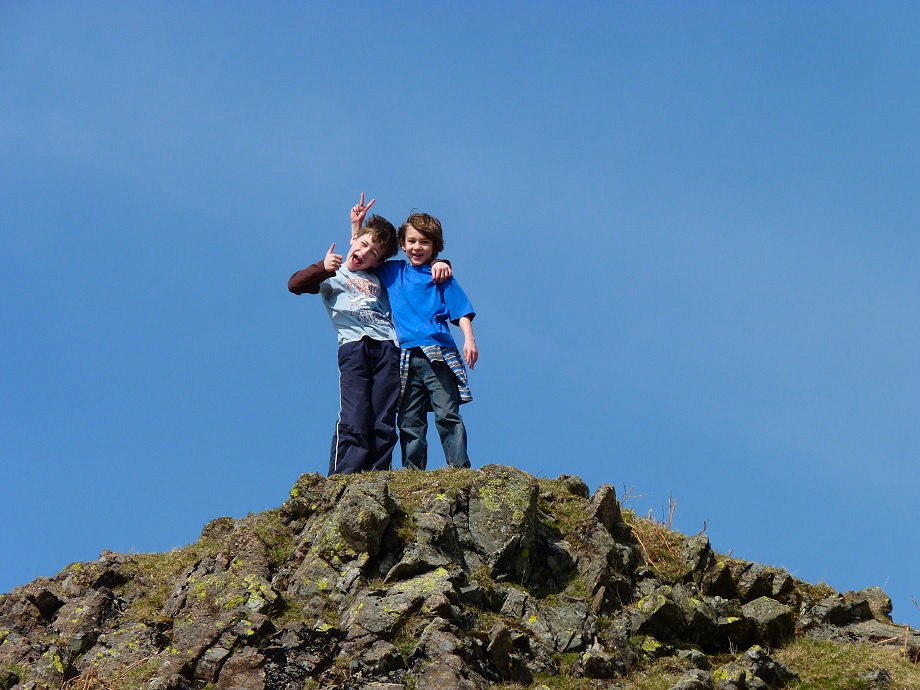 Thomas and Jake were as fit as fleas though and hared of up the fell.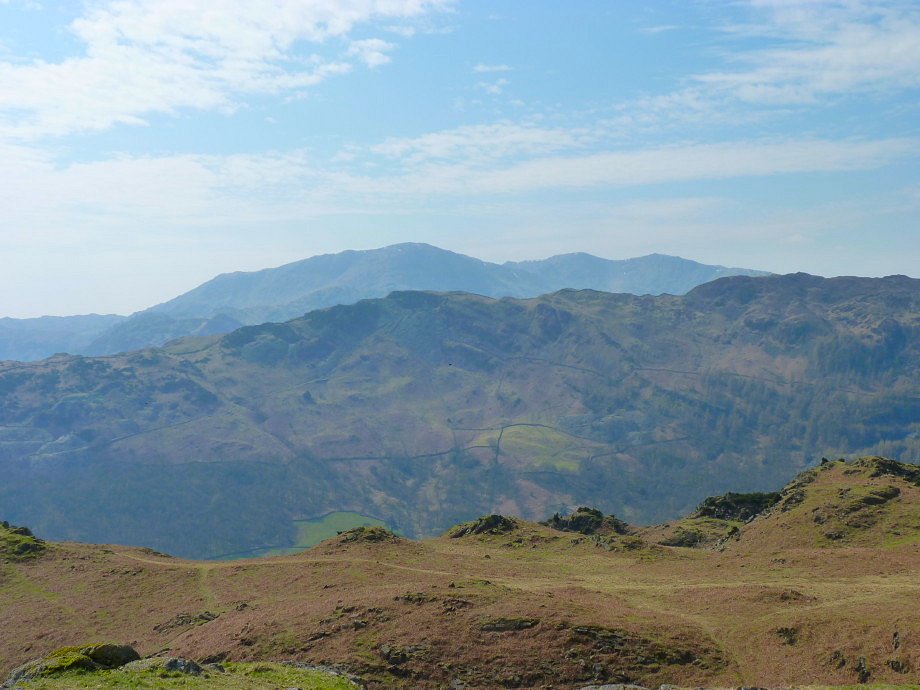 The Coniston Fells come into view.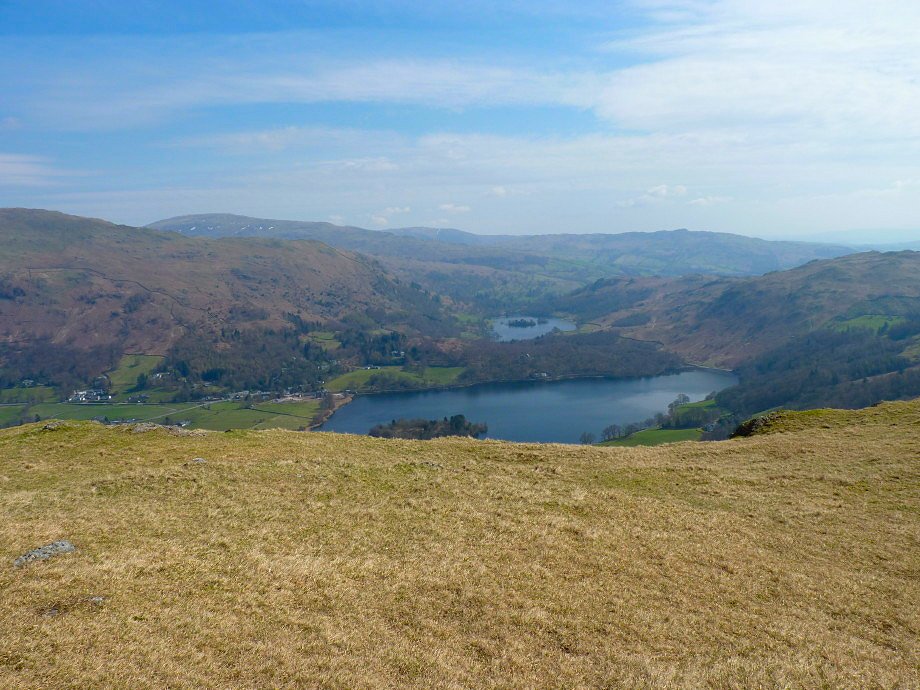 We soon reach Silver How and the views are lovely. This is Grasmere and Rydal Water.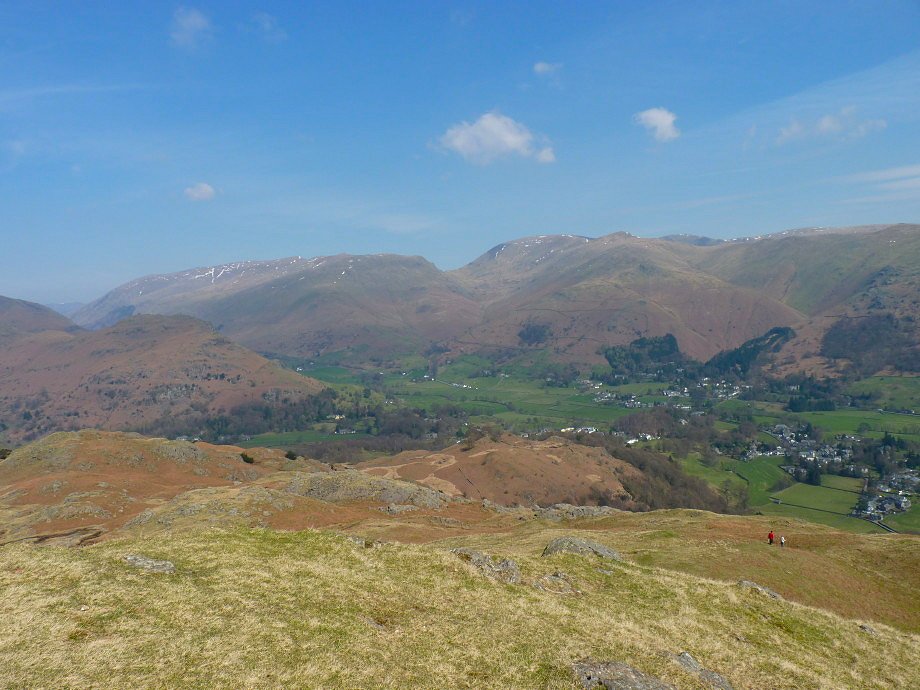 Looking over to the Helvellyn/Fairfield group.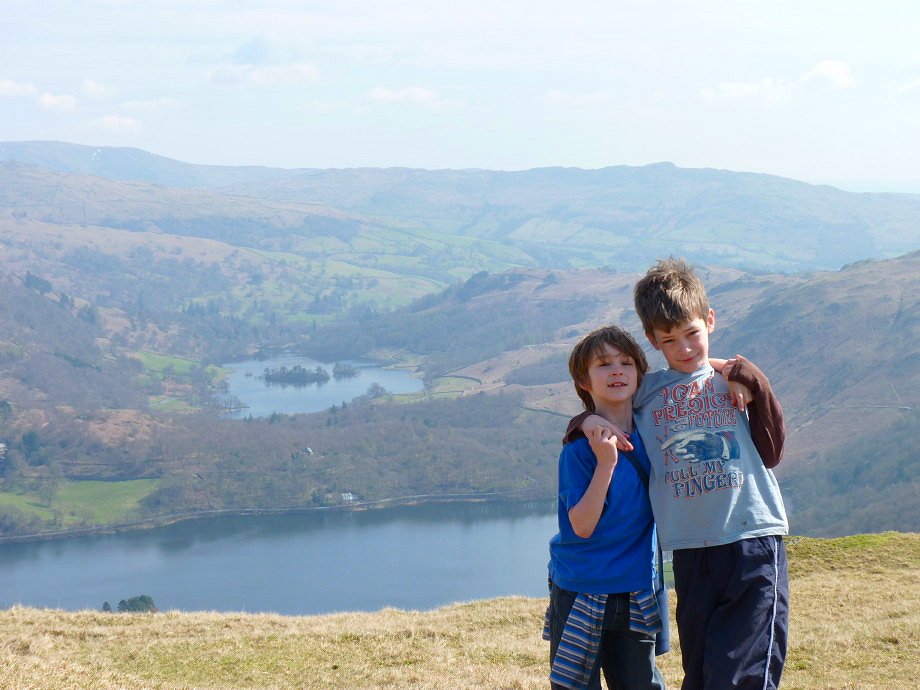 The two terrors. Still full of beans.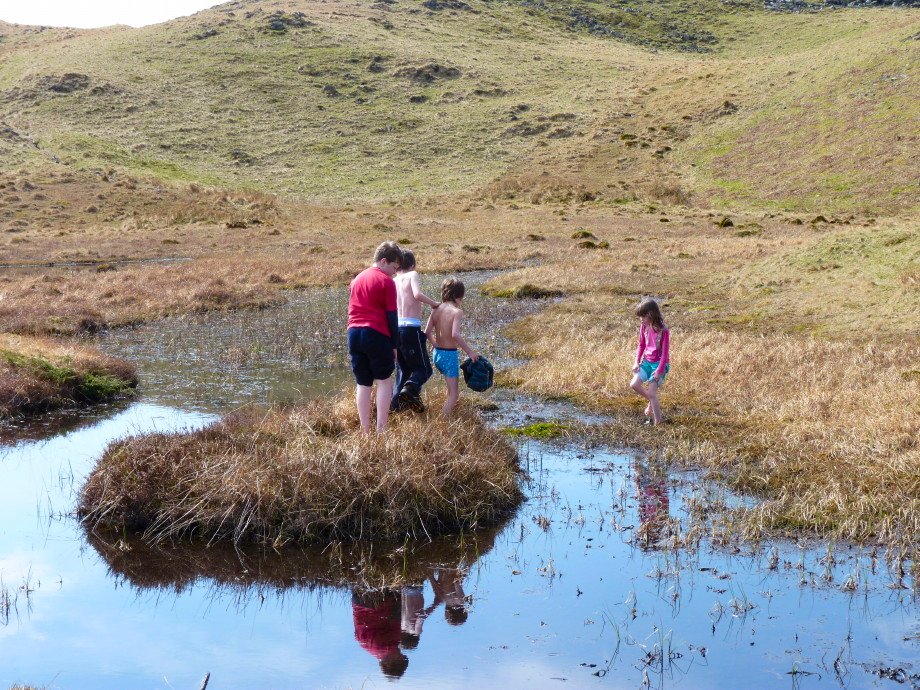 We set of along the ridge but as soon as we came to a little tarn it was shoes and socks off and in they go.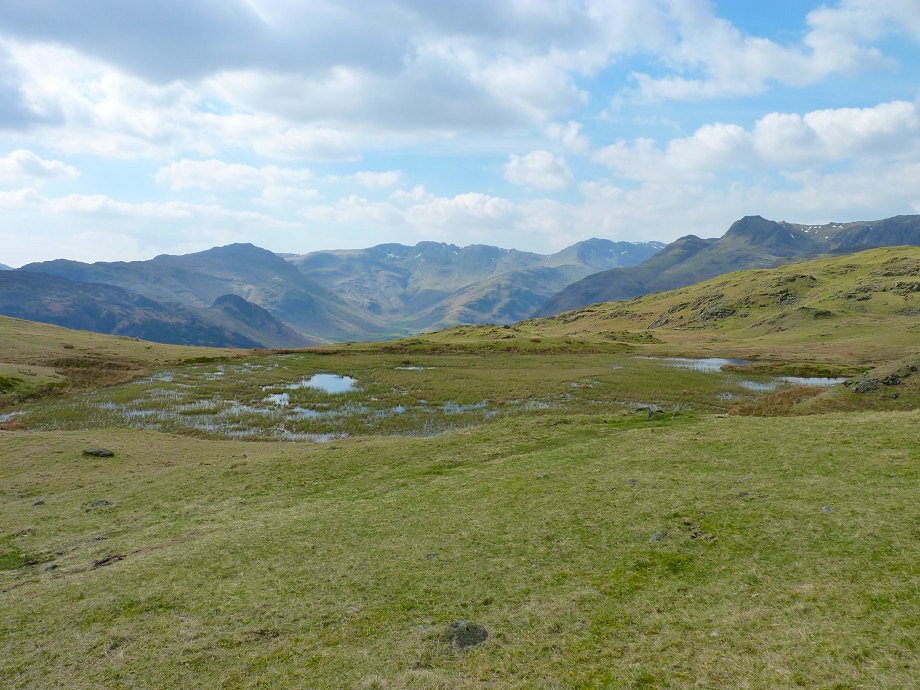 The fells round the top of the valley seen across the reedy tarn at Lang How.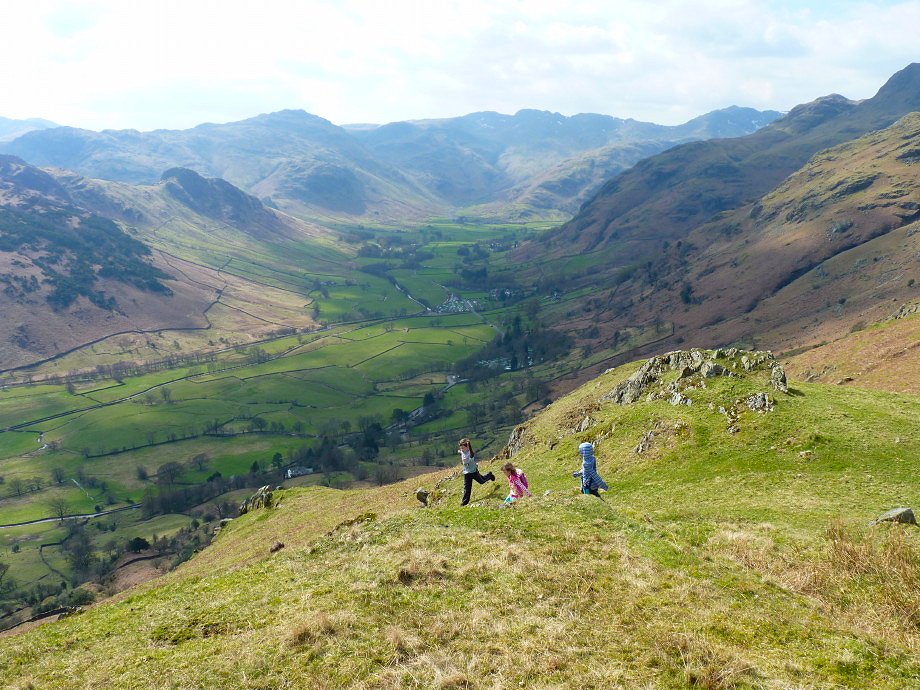 Off we go down to the valley floor.
Still time for one more swim before we go home.