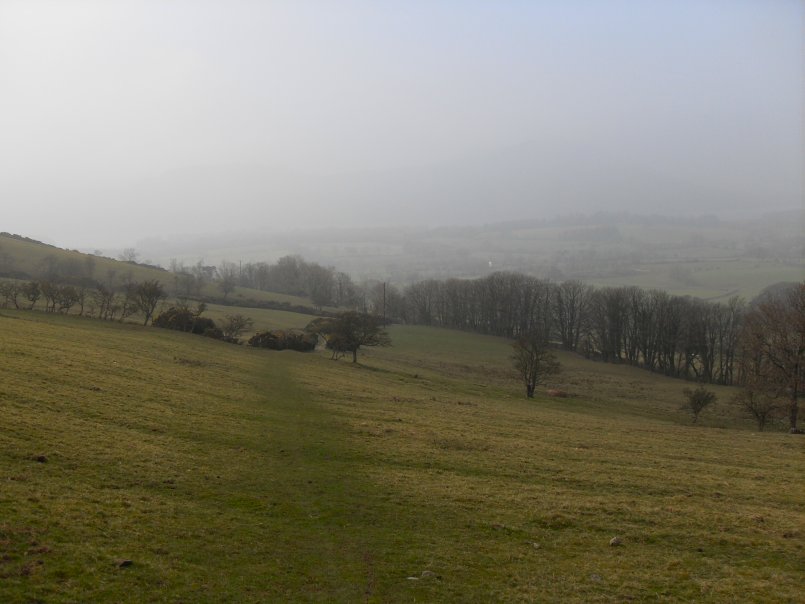 Crossing the field from the road up to the watches..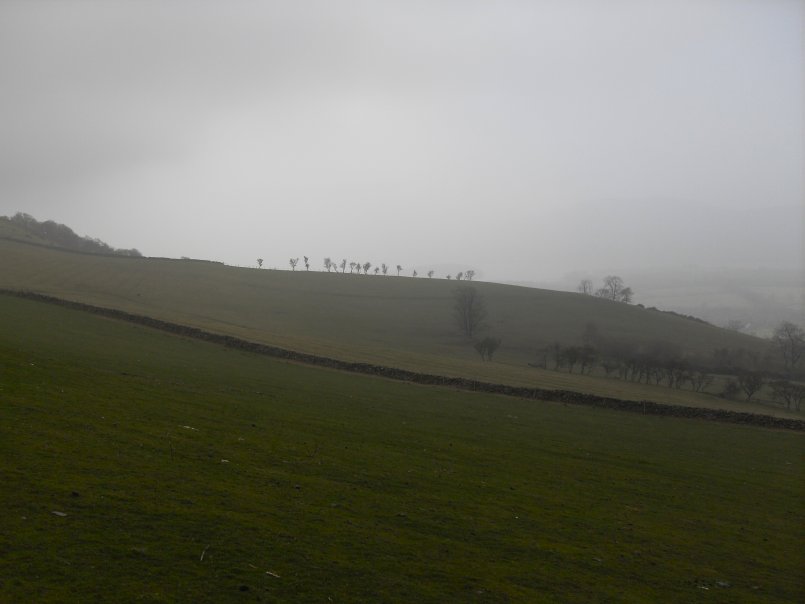 Trees in the mist.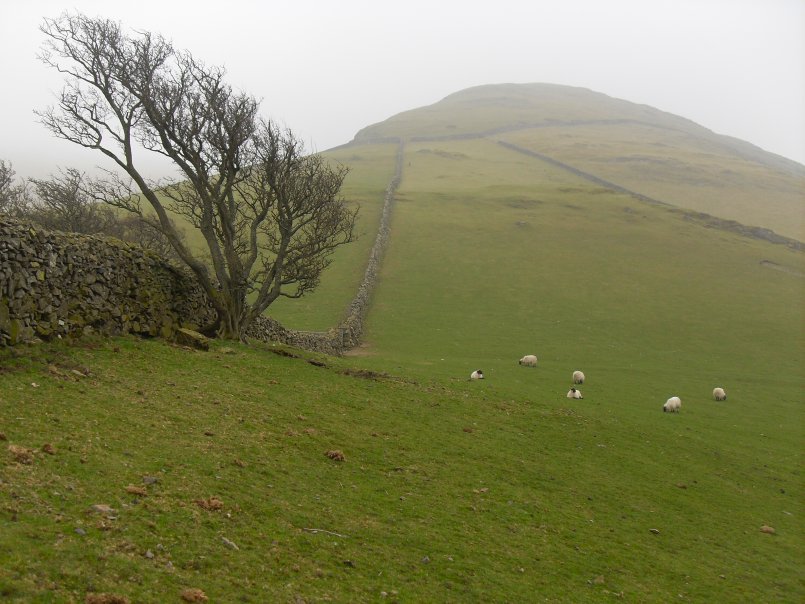 The start of the Edge.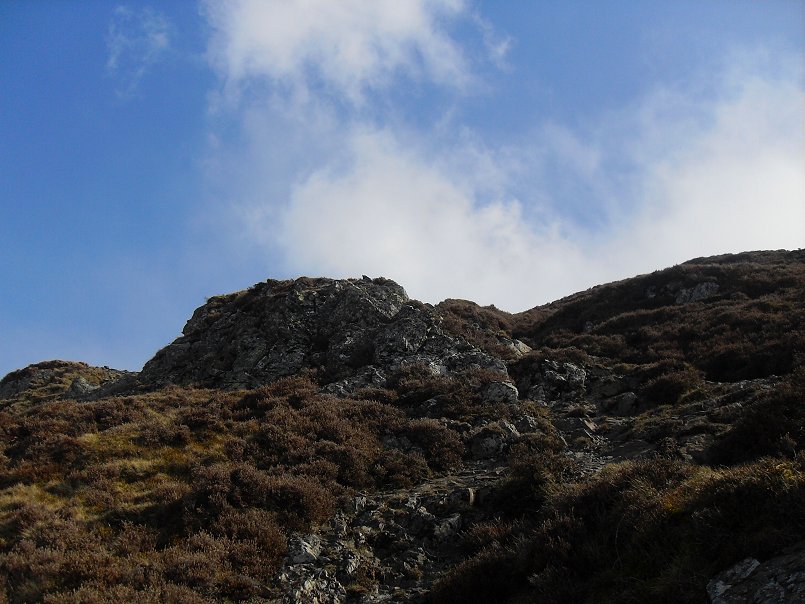 Nearly up to Ullock Pike and the sky starts to clear.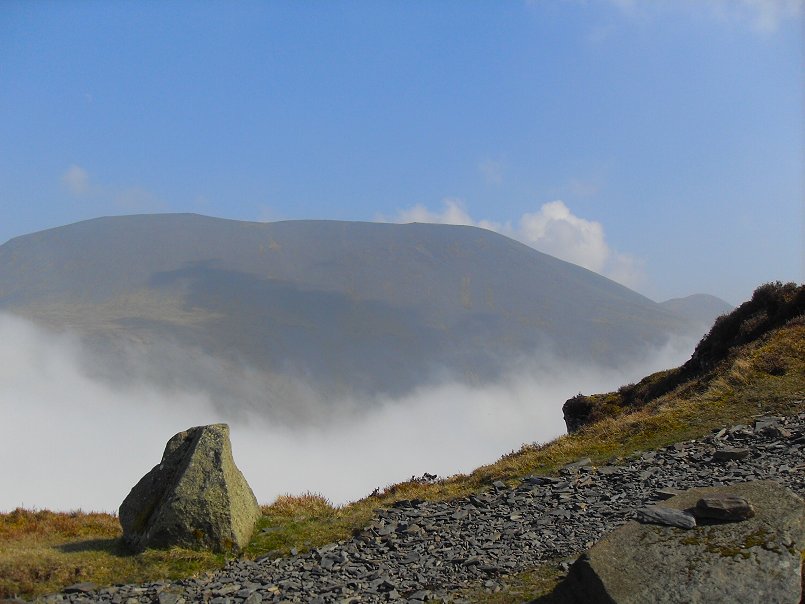 The mighty Skiddaw.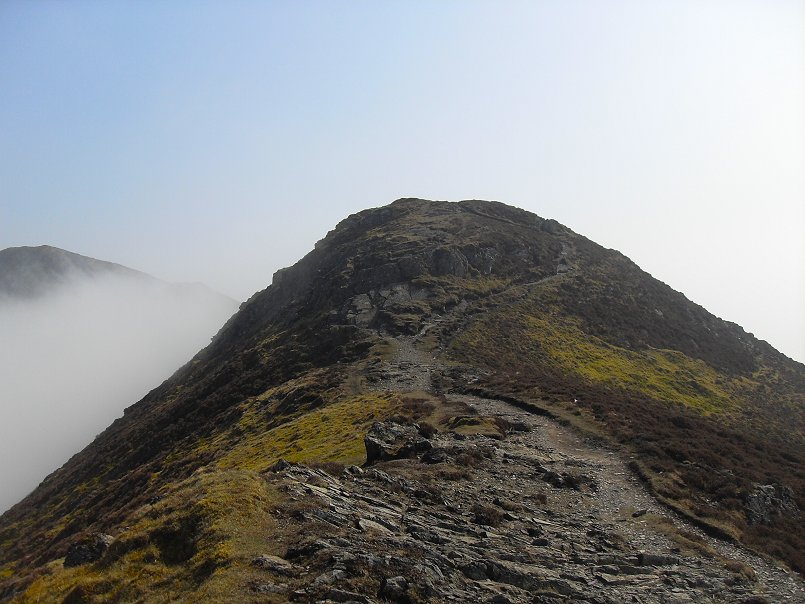 Ullock Pike's main top from the false top.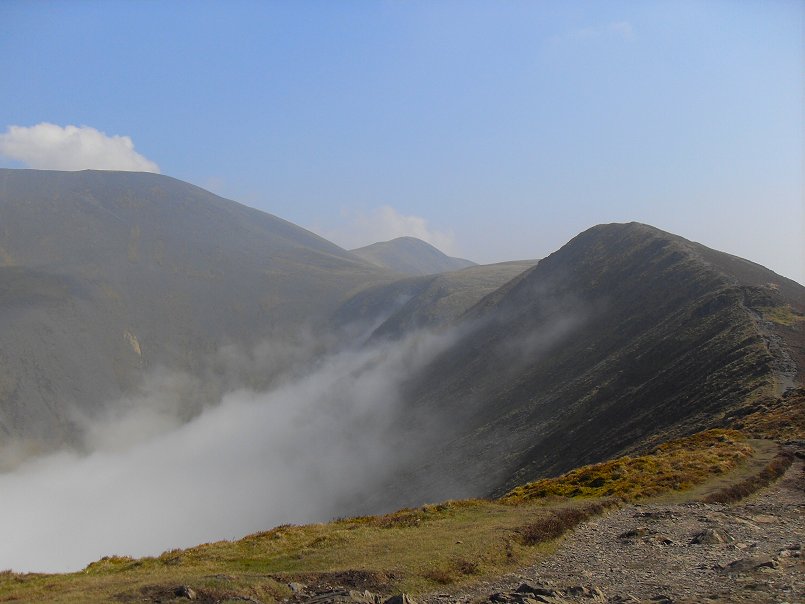 Looking along the ridge to Longside. Skiddaw Little Man in the background.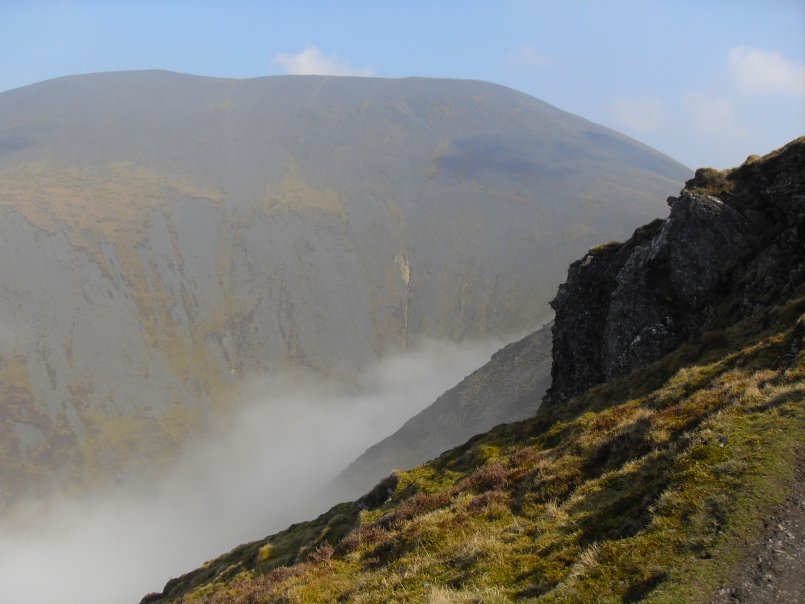 Skiddaw again from Longside Edge. After I took this photo my camera turned itself off and I realised that I had forgotten to charge the battery. It was a good job I was alone on the fell as the air was as blue as the sky !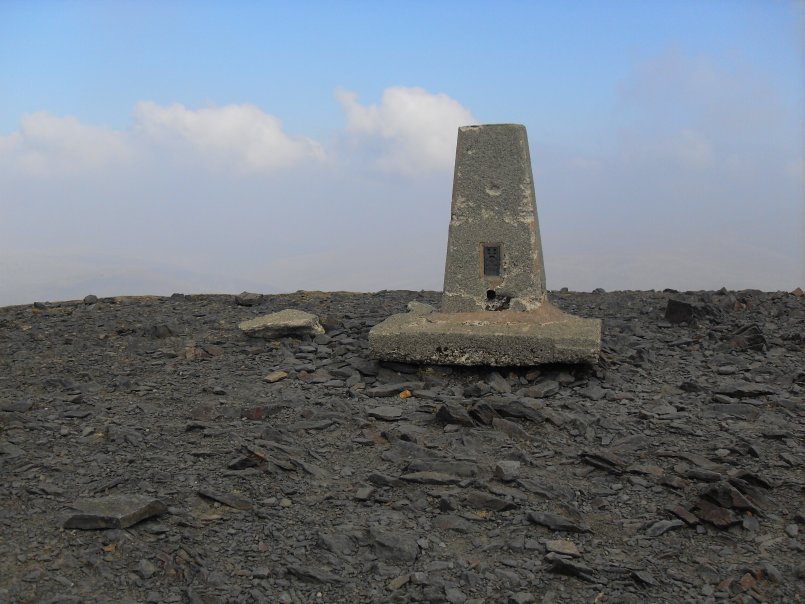 Skiddaw summit trig column. I managed to take a few more shots by taking out the battery and warming it in my pocket.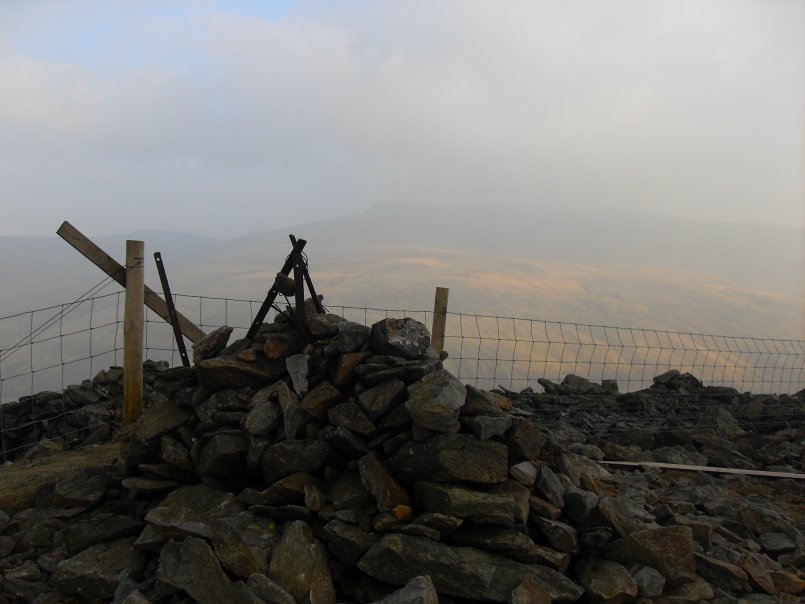 Great Calva summit with Blencathra in the haze.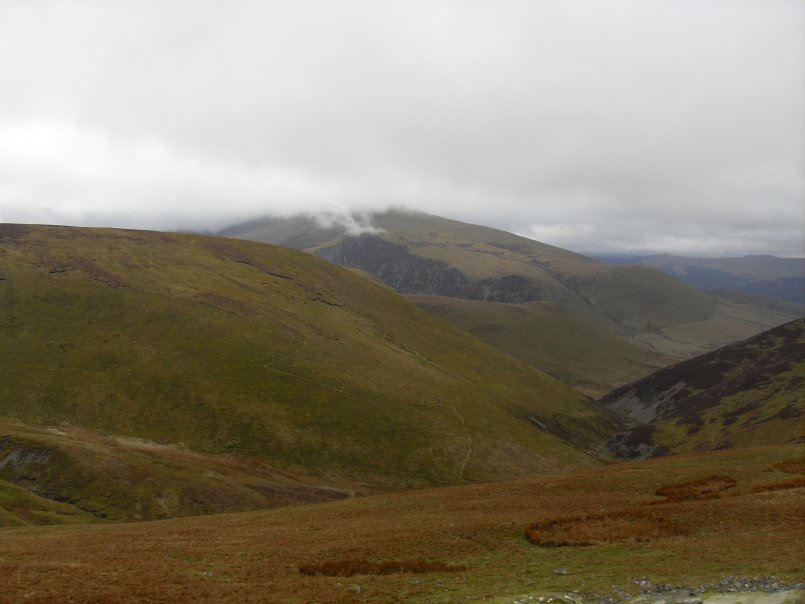 The battery warming technique only worked once on Saturday but I got a nice view of Dead Crags from Meal Fell