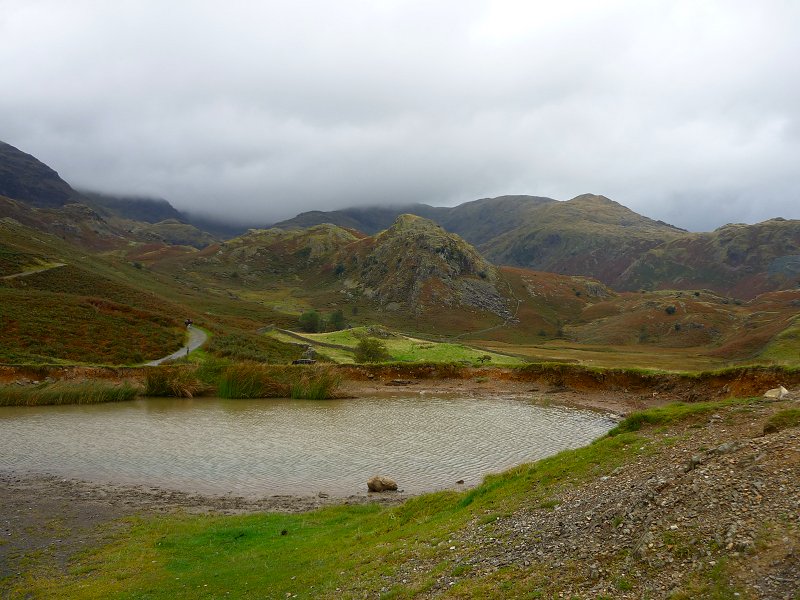 Unfortunately the weather was a bit dull as we gathered at the Walna Scar car park. Looking over to the Bell with Wetherlam behind in the cloud. Even Casper didn't try a swim in the Walna Scar car park "tarn".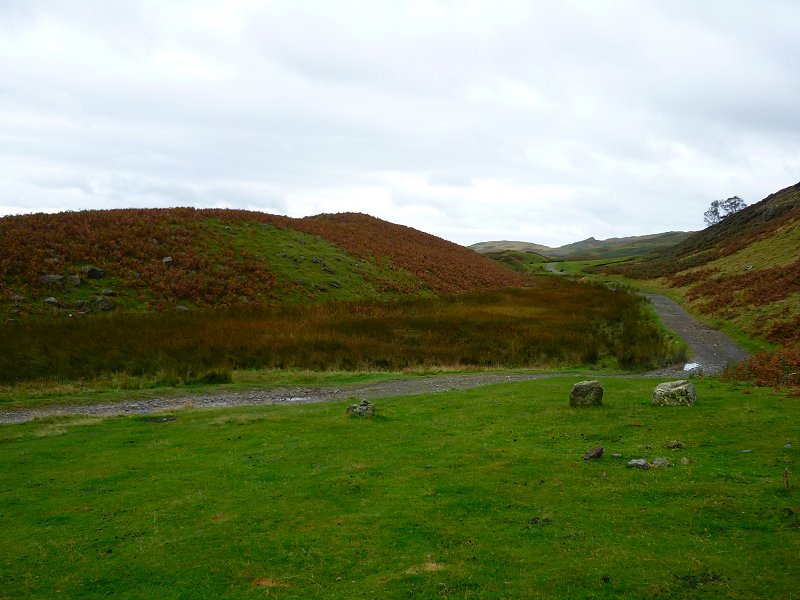 Looking up the Walna Scar road.
Turn right just after the old quarry road and a clear path leads up the fell. Coniston Water soon comes into view.
Look out ! The Striding Edge freight train is coming through..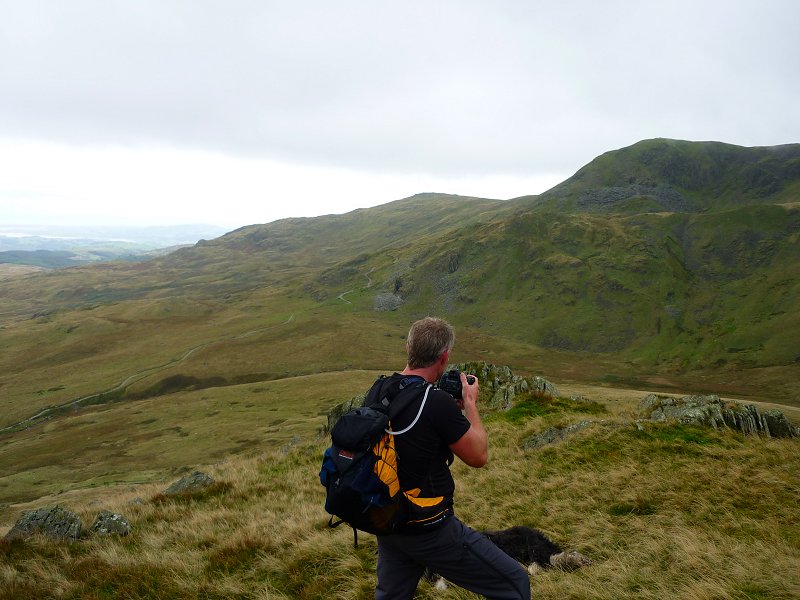 The man himself at work. If I stand behind him as he's taking a picture my photo should be just as good, well that was the theory.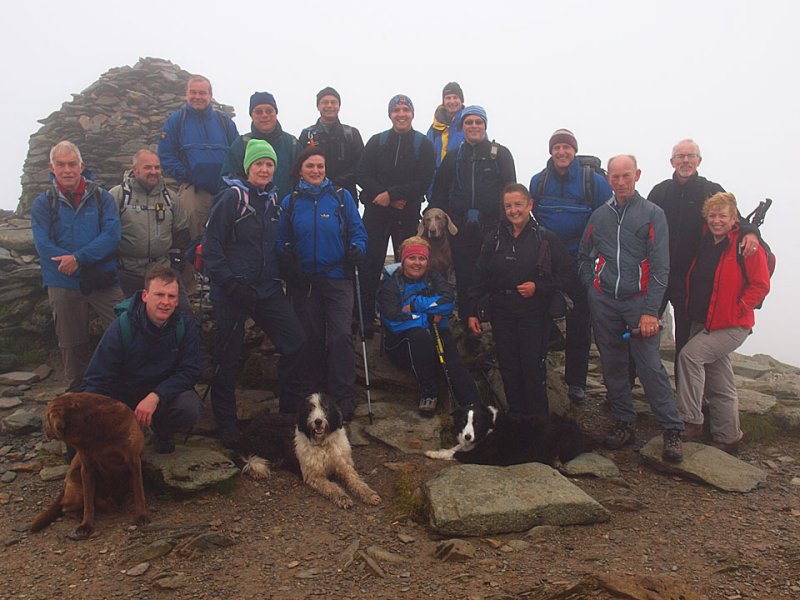 All smiles at the summit, despite the lack of views Back row L-R: Martin, Carl, some bloke who just wandered into the shot, David, Rod, Rob, Andy, Andrew, Gary, Michael.
Front row L-R Chris, Linda, Lesley, Rachael, Angela, Mike and Shelley.
Picture courtesy of Sean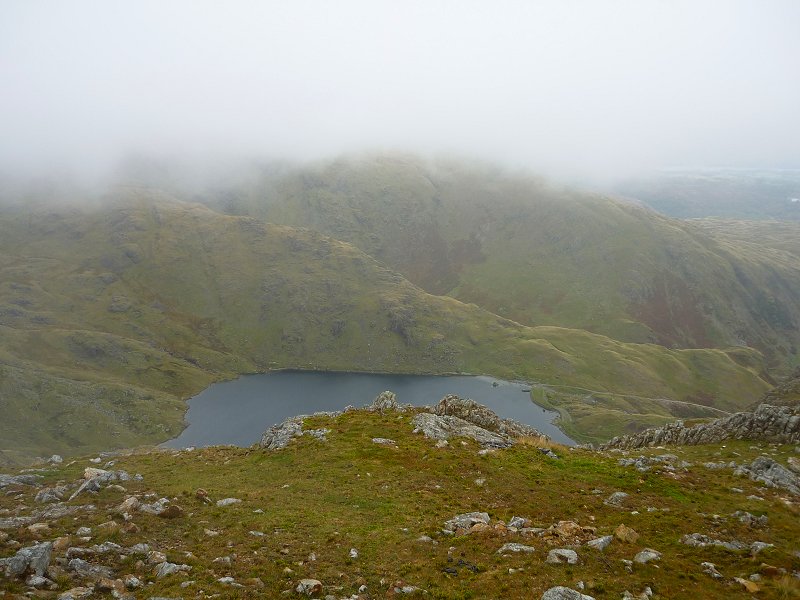 Levers water far down below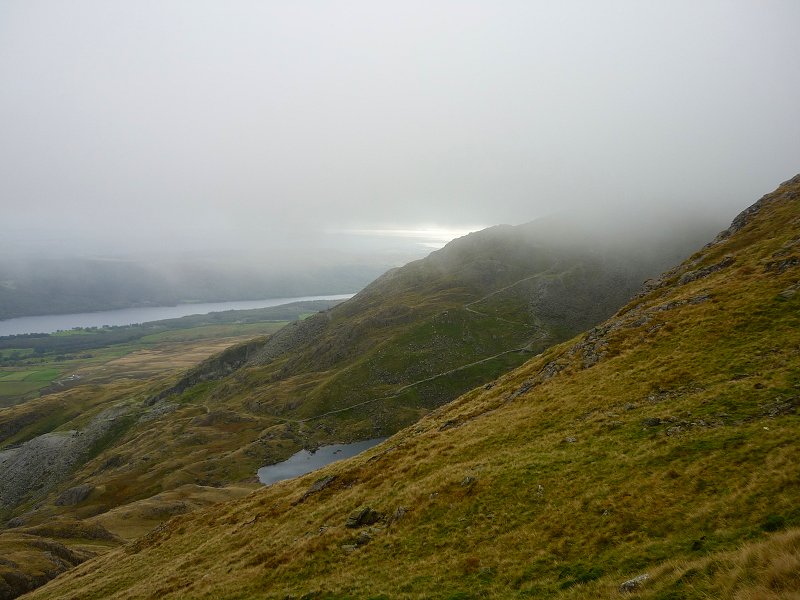 From Brim Fell we descended by way of Brim Fell Rake which would lead us down to Low Water.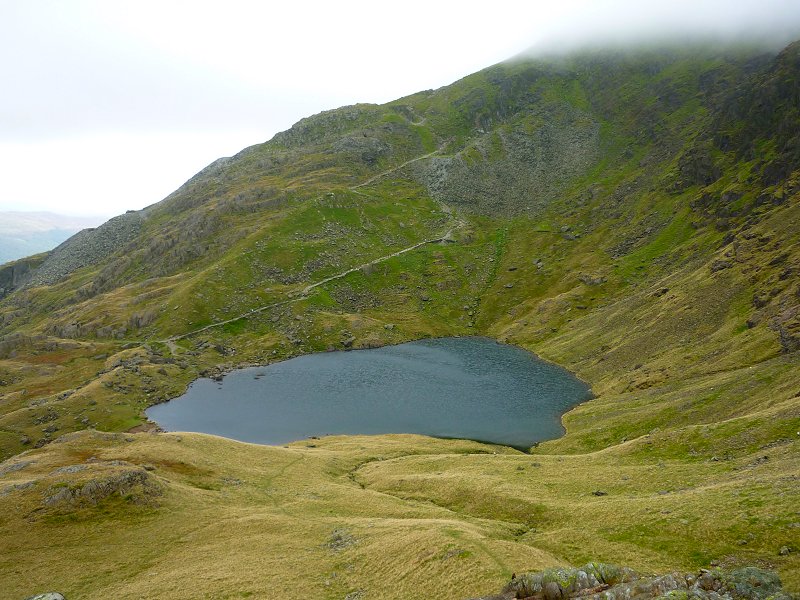 Low Water, with the "tourist" path to the Old Man behind.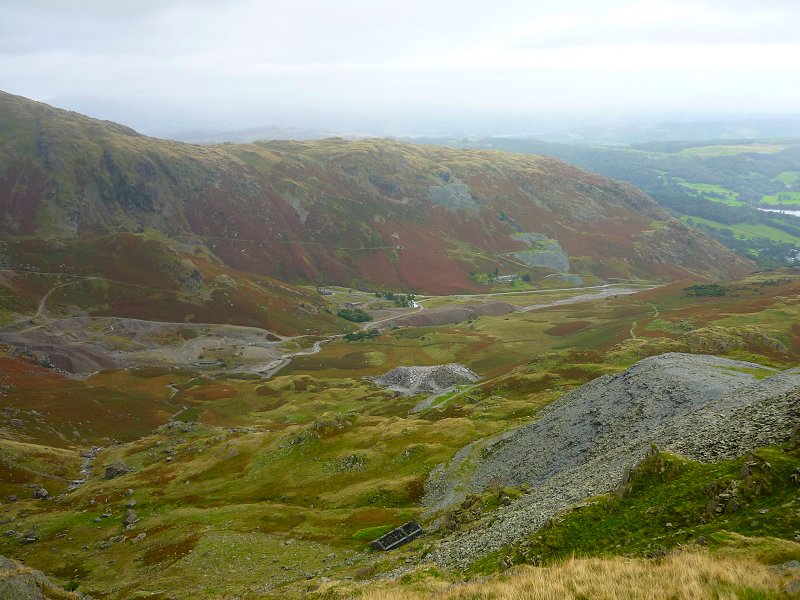 Looking down into Coppermines valley. The white building in the centre is the youth Hostel I stayed here on my first ever walking trip when I was 15, we walked from here to Eskdale but we didn't know of the way over Walna Scar so walked all the way on the road over Wrynose and Hard Knott passes.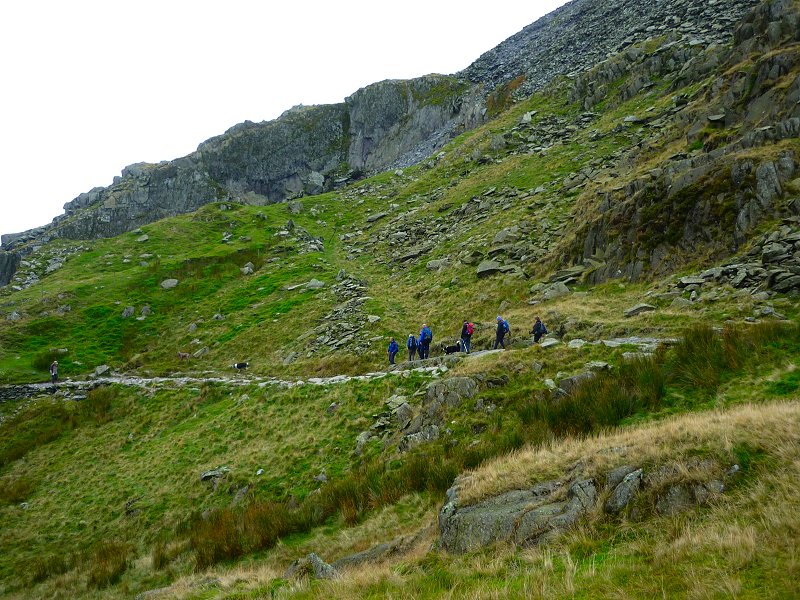 Heading down towards the old quarry.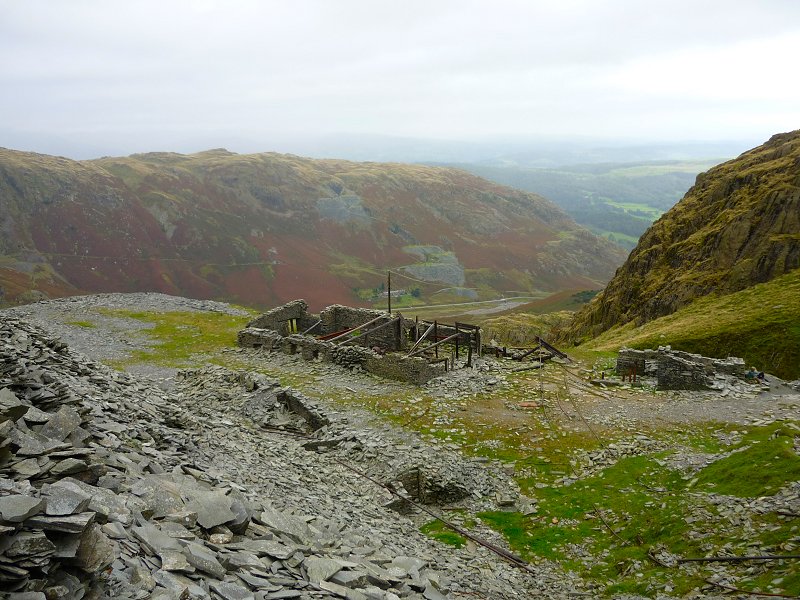 The old quarry workings. From here we headed back to the car park and then the pub. Thanks to Sean for organizing the walk and thanks to all my fellow walkers who made it an enjoyable day out.