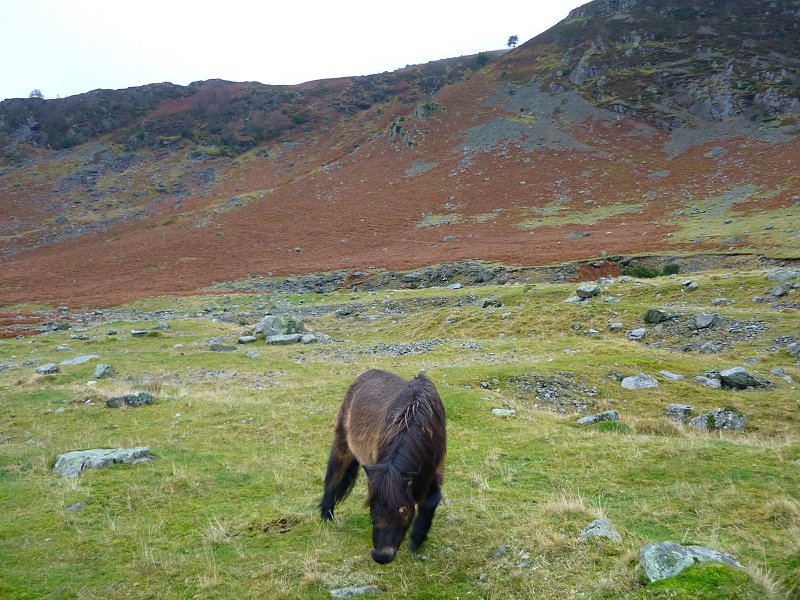 One the free roaming ponies took a great interest in the contents of my rucksack..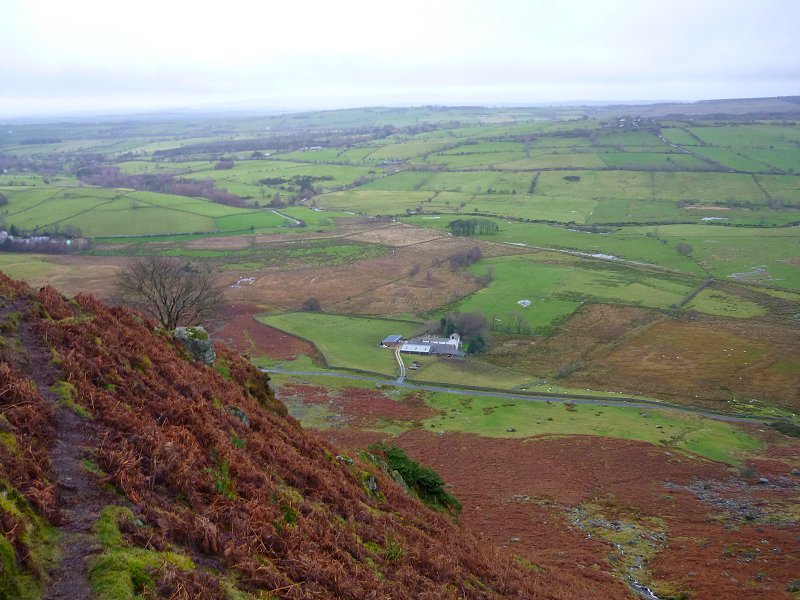 Looking down on Stone Ends from the ascent of Carrock Fell.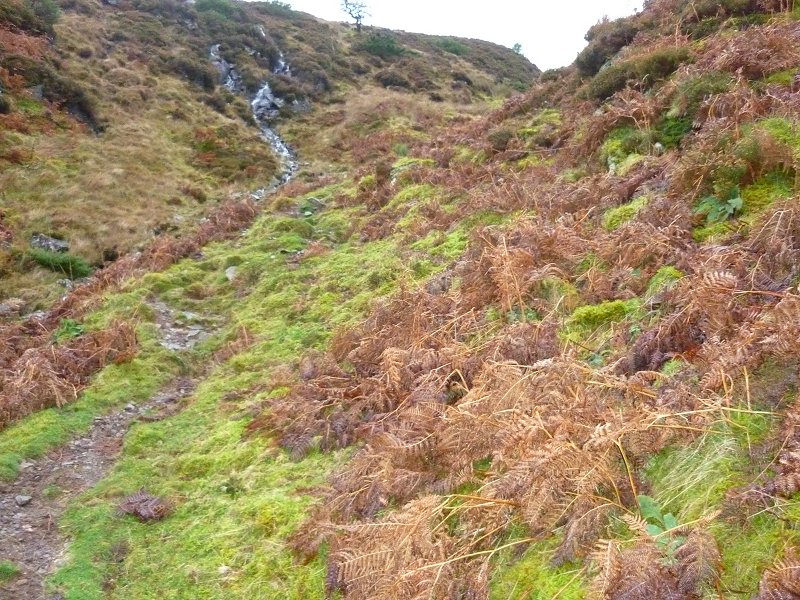 The gully that leads to the top of Carrock Fell.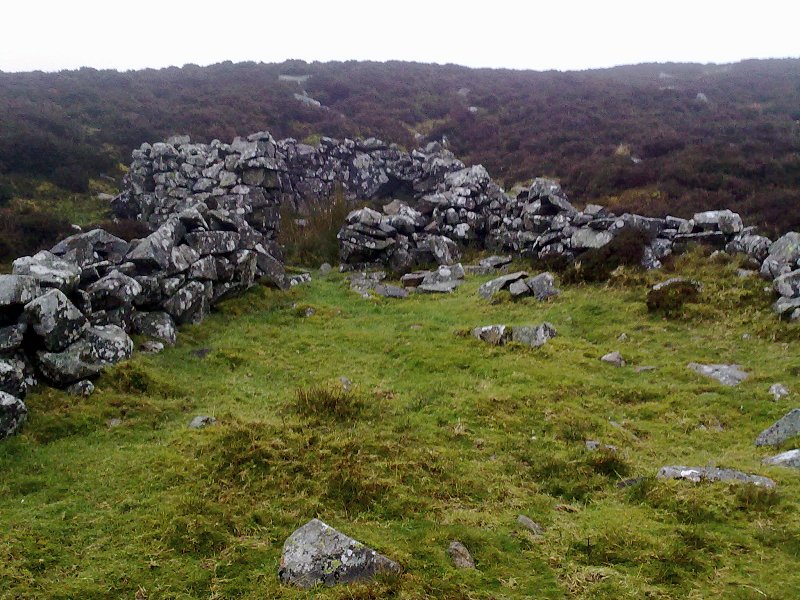 Part of the ancient ruins on Carrock Fell. This is a top that I will definitely return to in better weather as there are lots of interesting bits of old battlements to explore.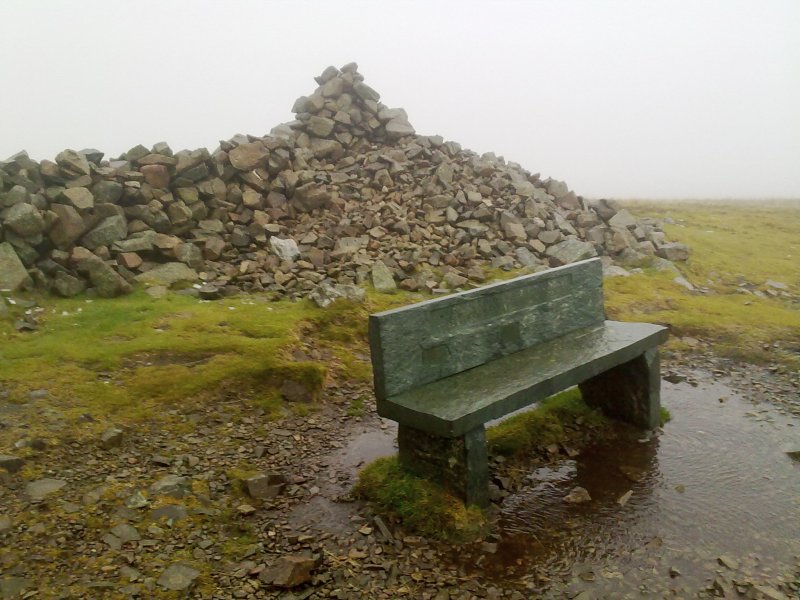 High Pike. The walk along the top of Carrock Fell and round to High Pike was a real battle with the wind and rain so I didn't hang around.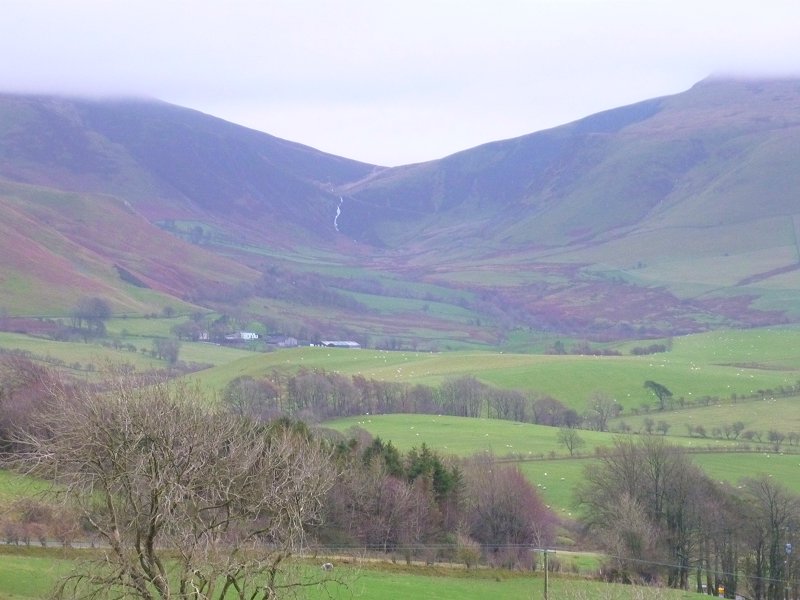 After lunch I drove round to Binsey. The weather calmed down a bit and although it was still quite windy the rain had stopped and at last I got some nice views. This is looking over to Whitewater Dash waterfall.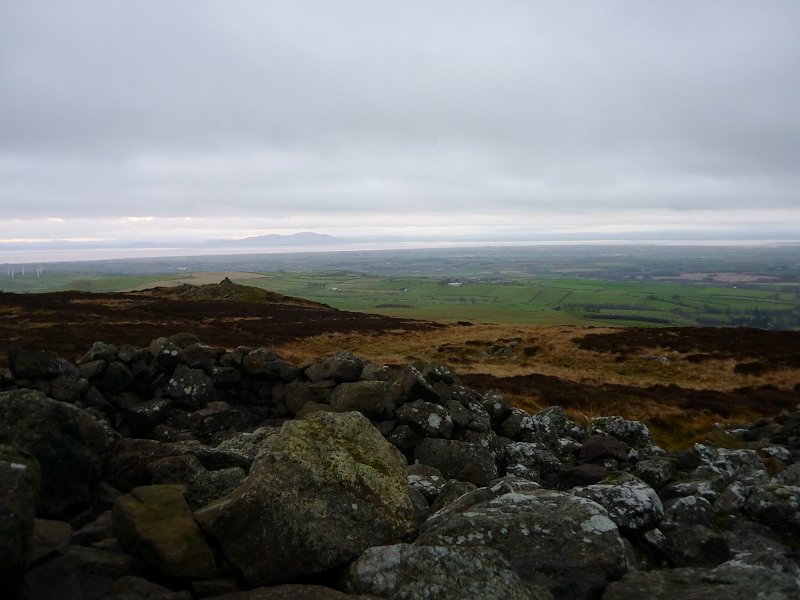 The Scottish hills from Binsey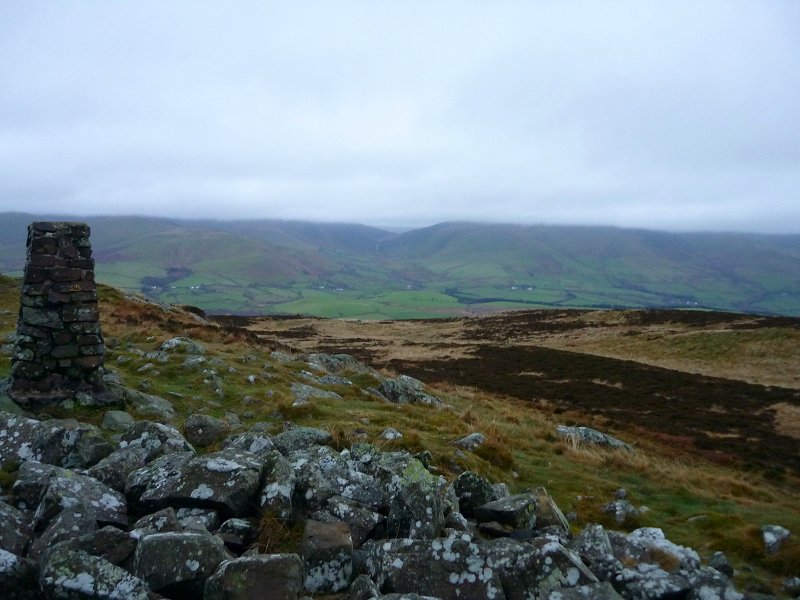 Looking over to the "Back o Skidda" fells all still in cloud.
.