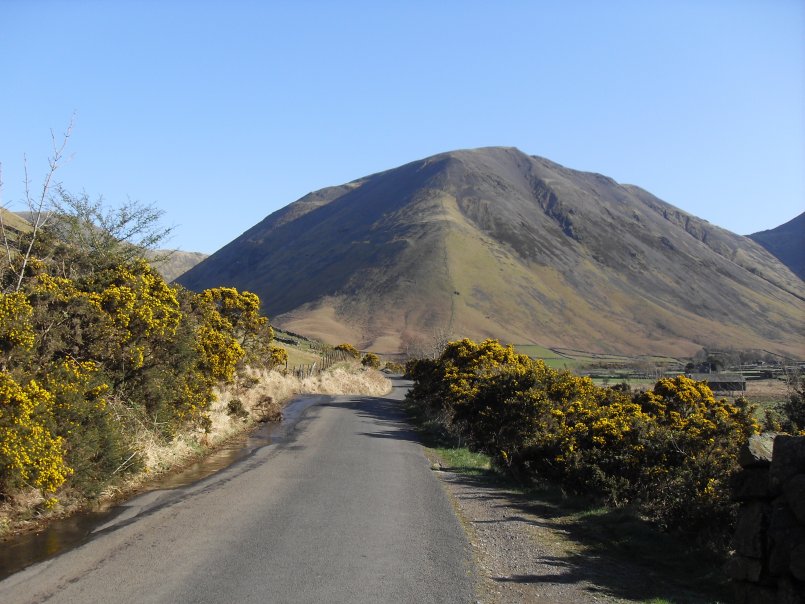 A lovely spring day as we set of for Wasdale Head. Kirk fell in the background..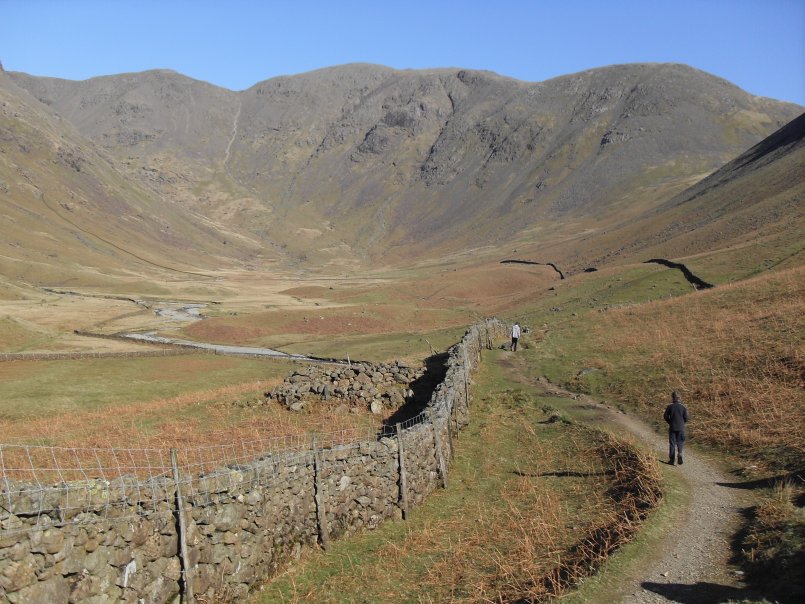 Walking into Mosedale on the Black Sail path.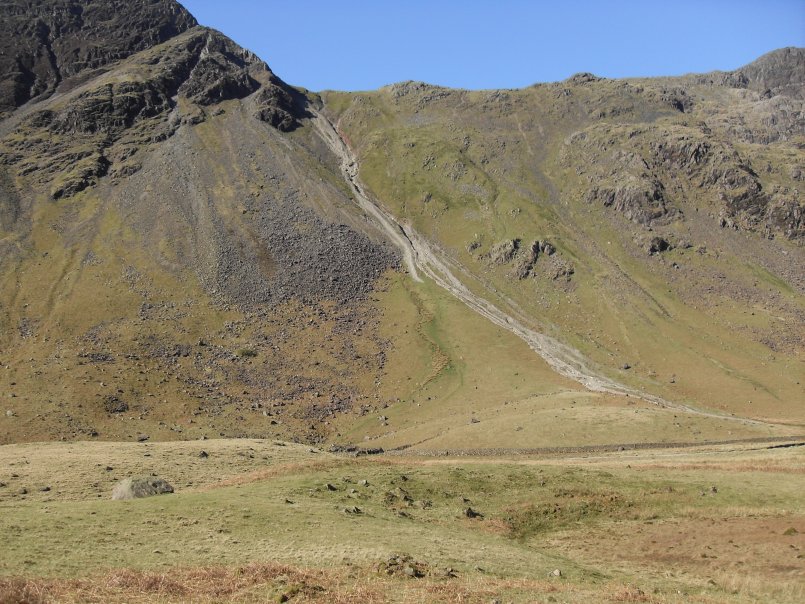 The Dorehead Screes, .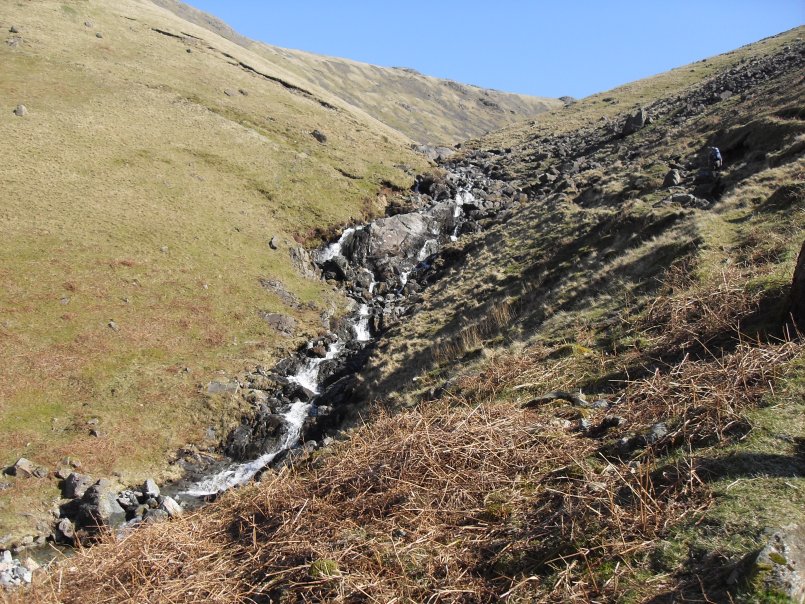 Gatherstone Beck.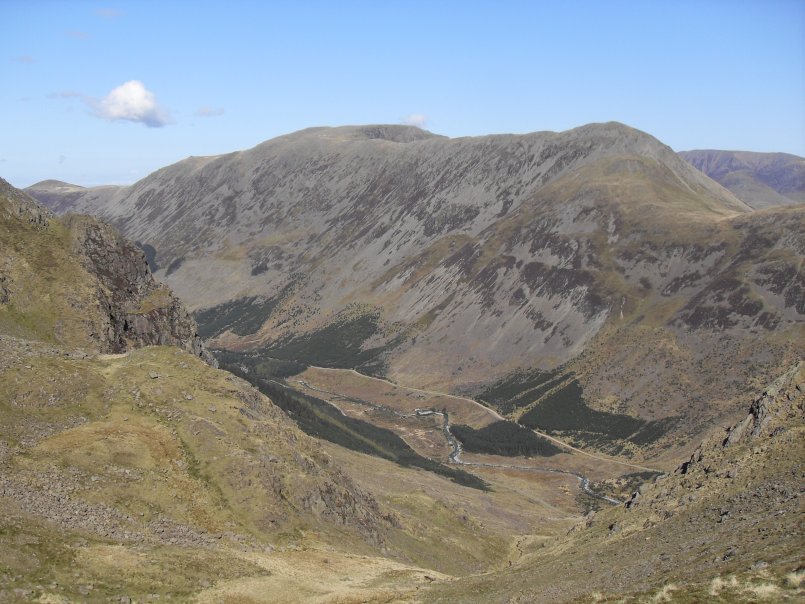 Looking Down into Ennerdale from the low down on the ridge path to Pillar.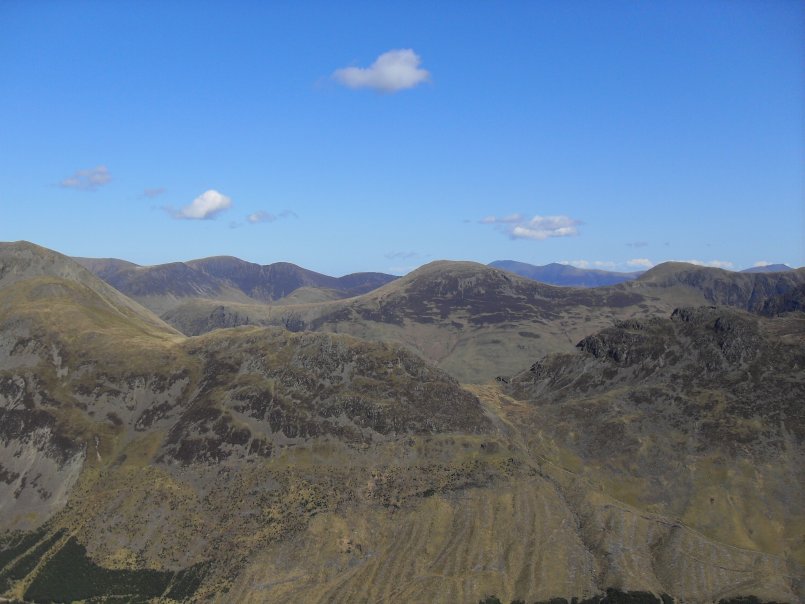 The air clarity was excellent today. this is the view over Haystacks and then Robinson and Hindscarth to Skiddaw and Blencathra.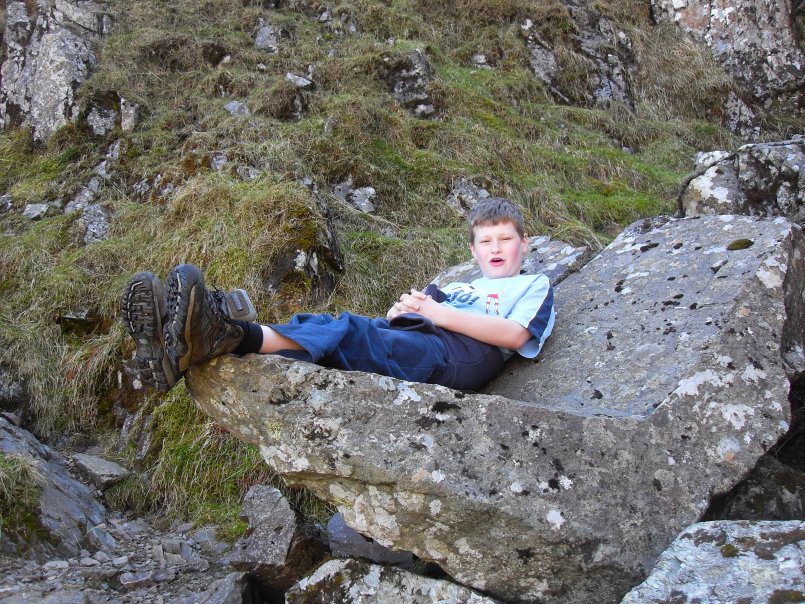 On the High level route now and James finds this perfectly shaped rock to have a rest on.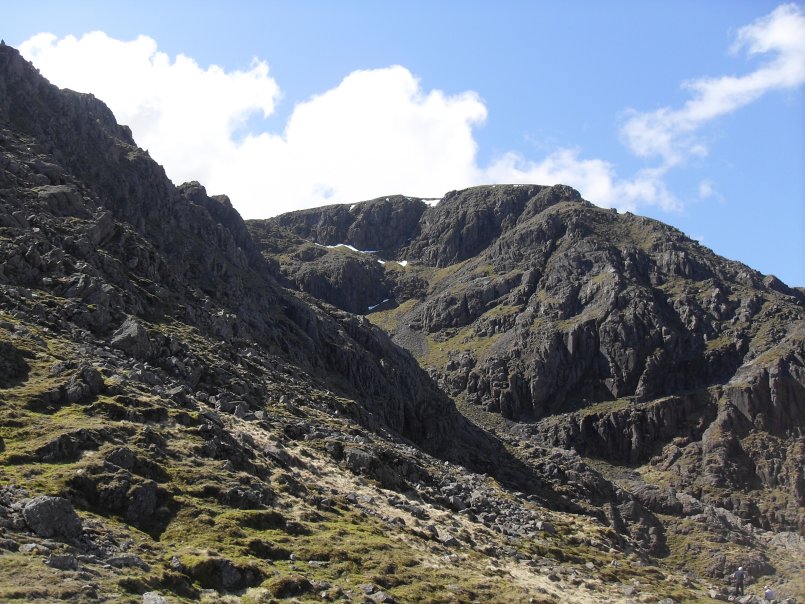 Looking up to Pillar. The boys asked why there was a bridge up there, and you can see what they meant.
Pillar rock. No amount of books or internet pictures can prepare you for just how massive it is when you see it up close.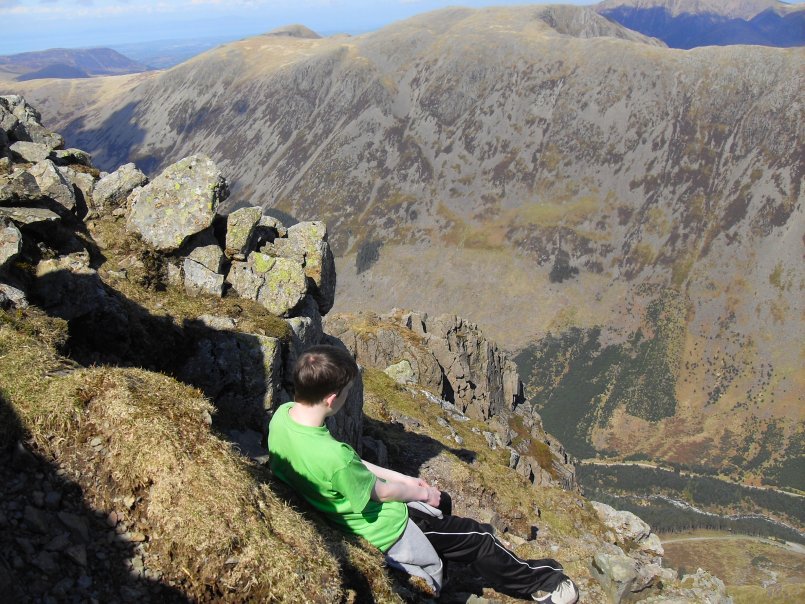 Rob stops for a breather on the steep climb from Pillar rock to the top of Pillar.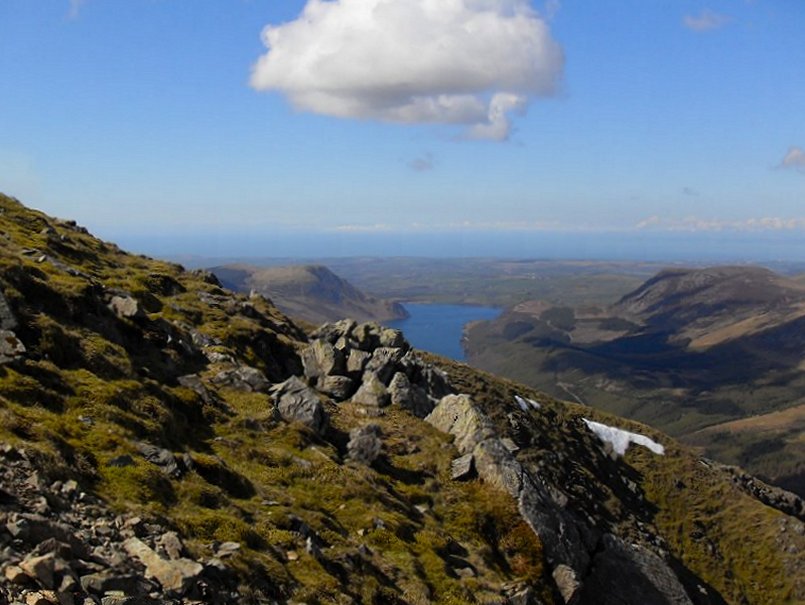 Ennerdale water and the coast come into view.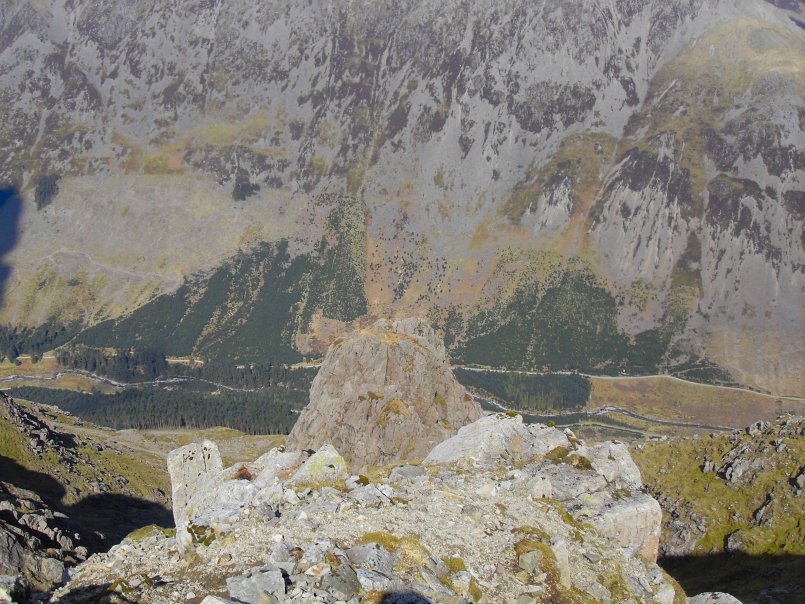 Pillar rock from above.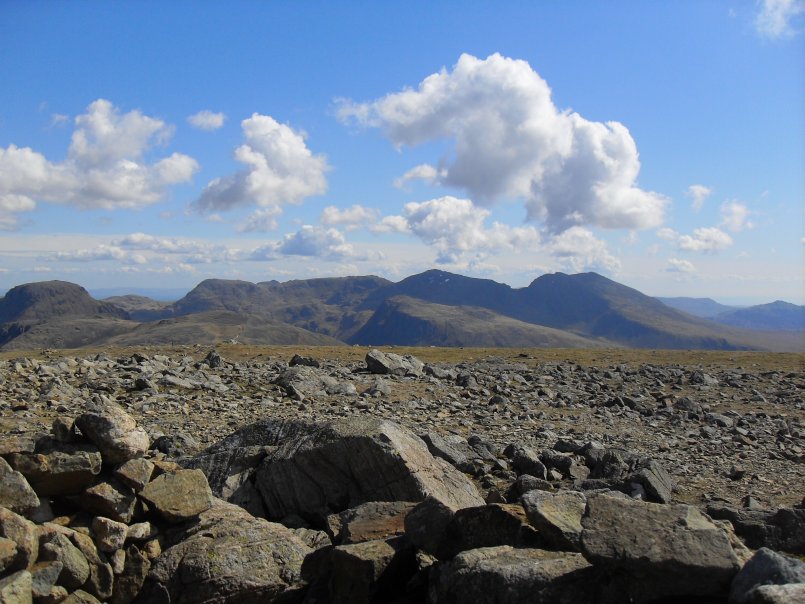 Not a bad view from our lunch spot in the wind shelter on Pillar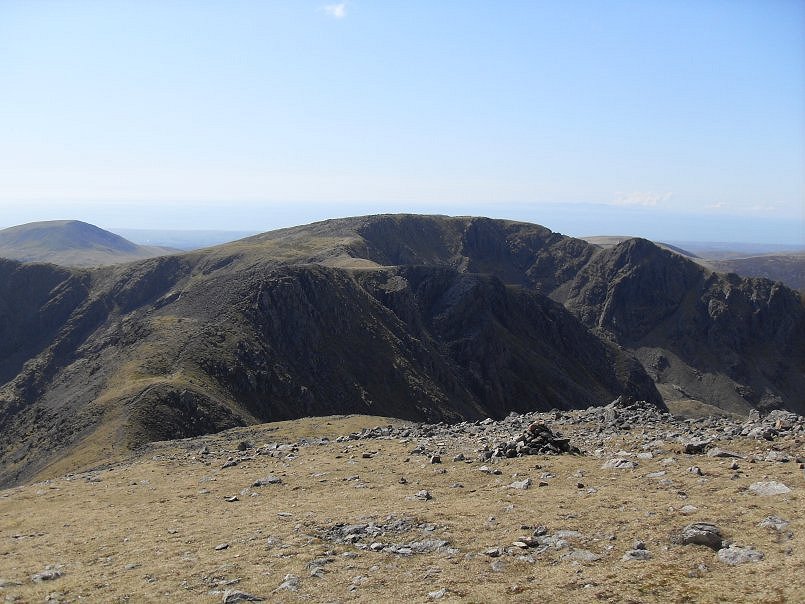 Next stop Scoat Fell.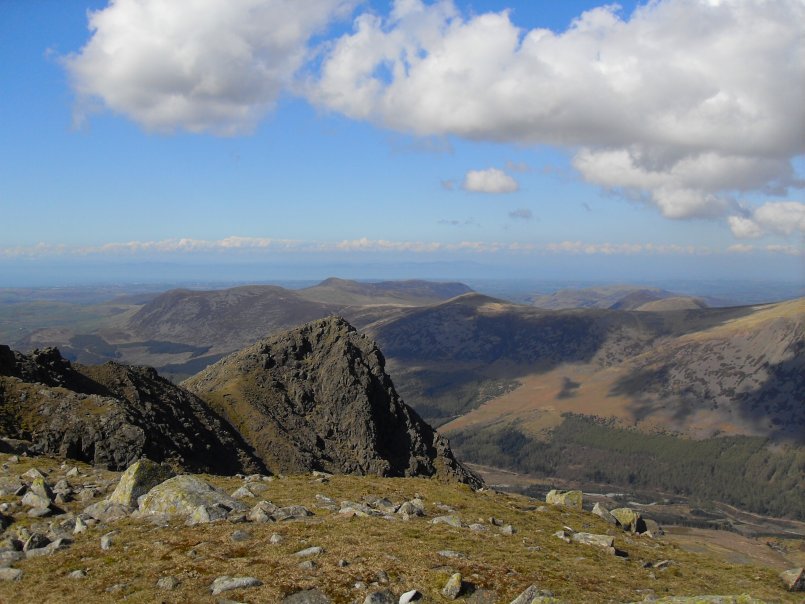 Steeple from Scoat Fell. The boys elected not to make the short trip across so I left the rucksack with them and set of alone. I managed to run most of the way there and back in no more than ten minutes. Those walks in the grim winter weather have paid of at last!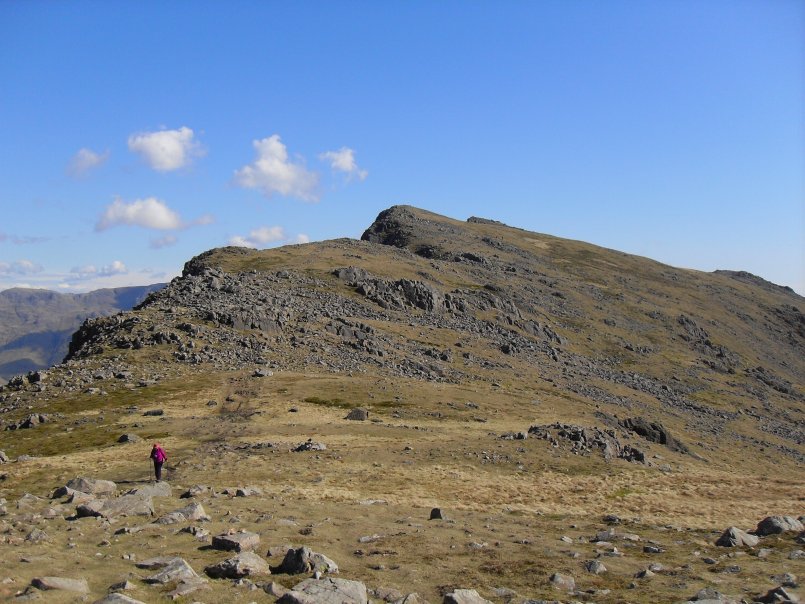 Red Pike.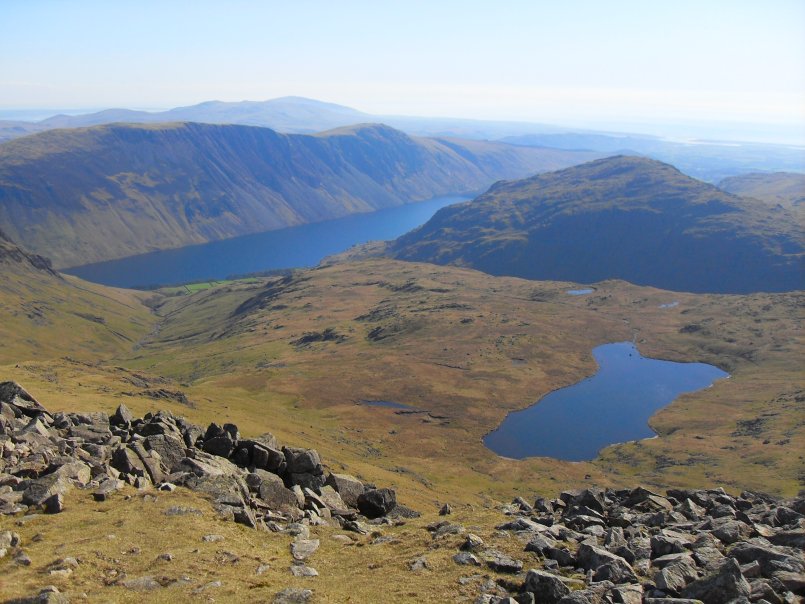 Low Tarn and Wastwater from the cairn on the south end of Red Pike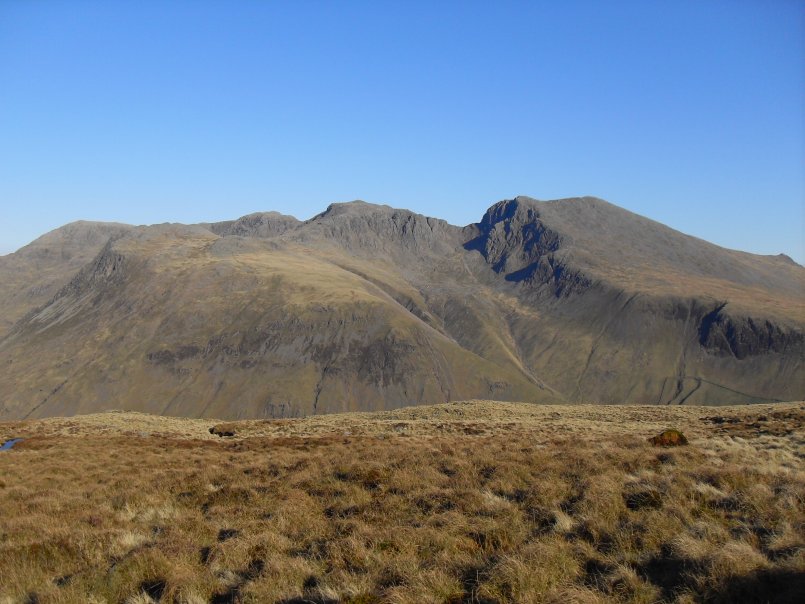 We decided that we had done enough rock climbing today so we passed on Stirrup Crag and found a steep off path route to Yewbarrow's ridge. The shadows are starting to creep across the Scafells now.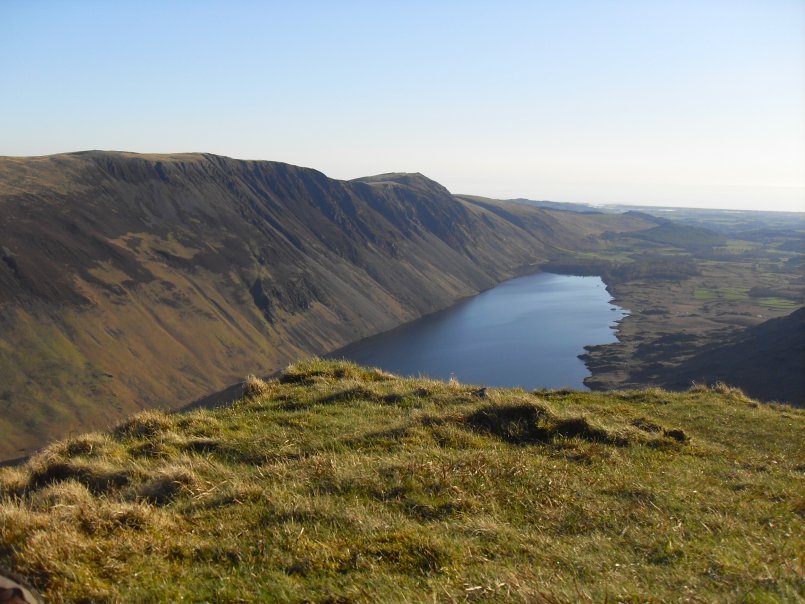 Wastwater and the Screes from Yewbarrow.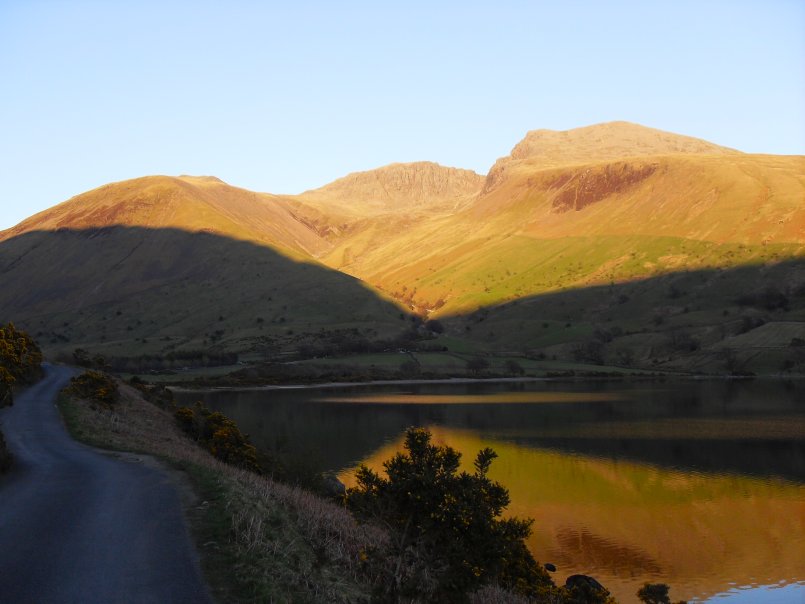 Nearly back to the car now and the sun lights up the Scafells at the end of a fantastic day on the fells.