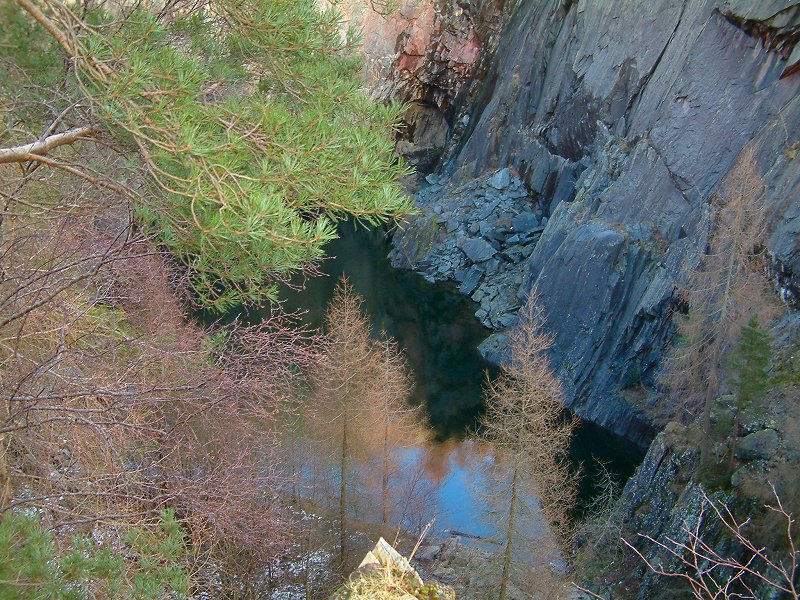 I arrived in the lakes on Saturday afternoon and just had time for a stroll up the small but perfectly formed Holme Fell. Hodge close quarry is right next to the car parking spaces and is quite a scary sight looking over the edge.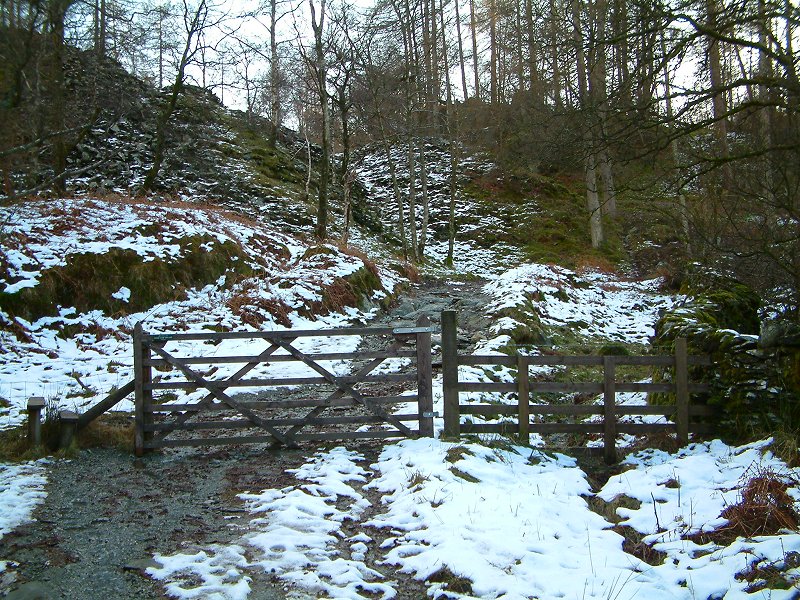 The start of the path up to Holme Fell. the weather was better than expected but the ground was very wet underfoot.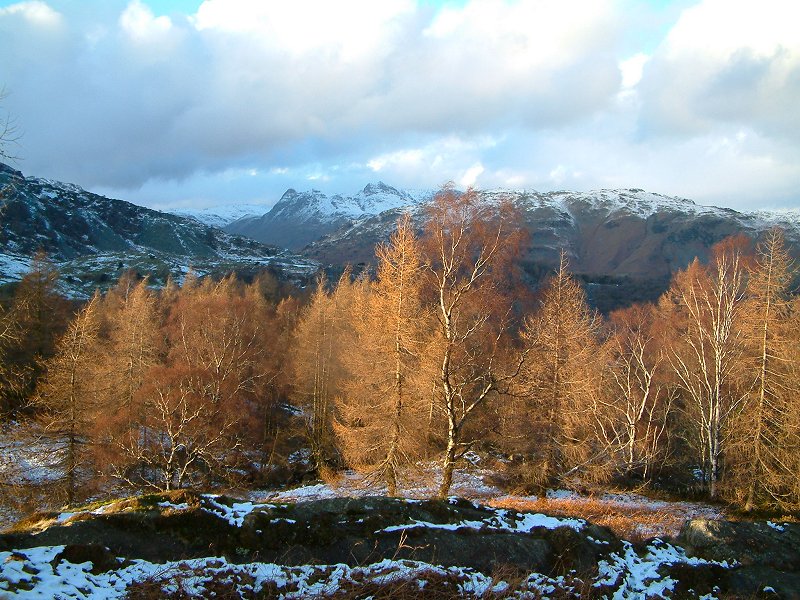 The Langdale's seen from the climb up to Ivy Crag.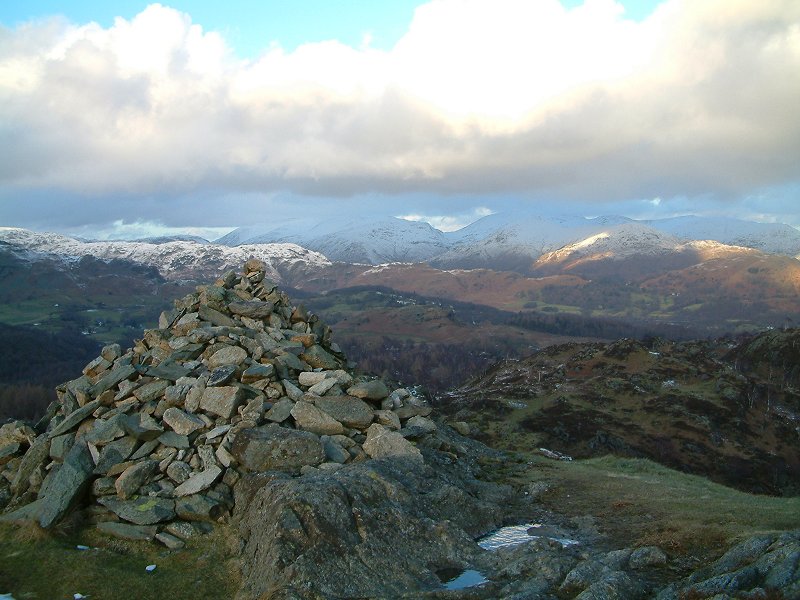 Looking past Lingmoor Fell to the Fairfield fells.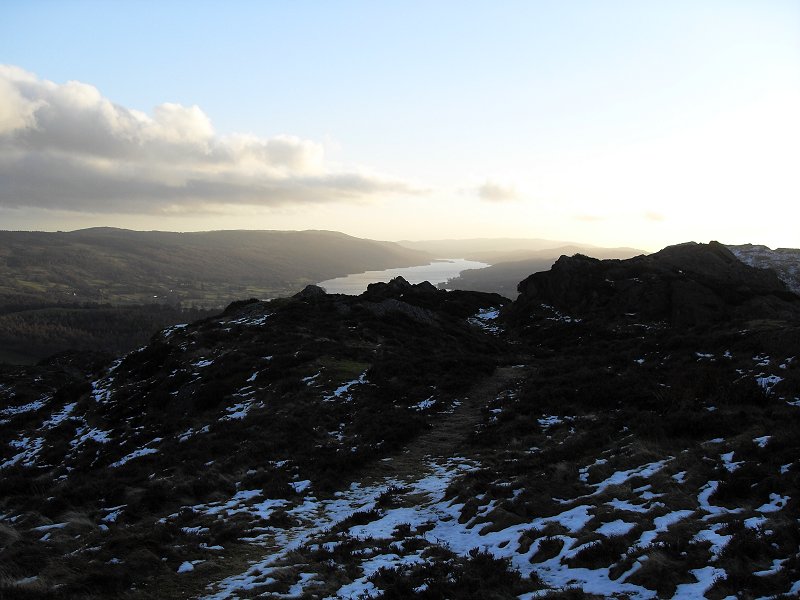 Coniston and the setting Sun.
Back at the Quarry now. This one water slide you would not want to have a ride down.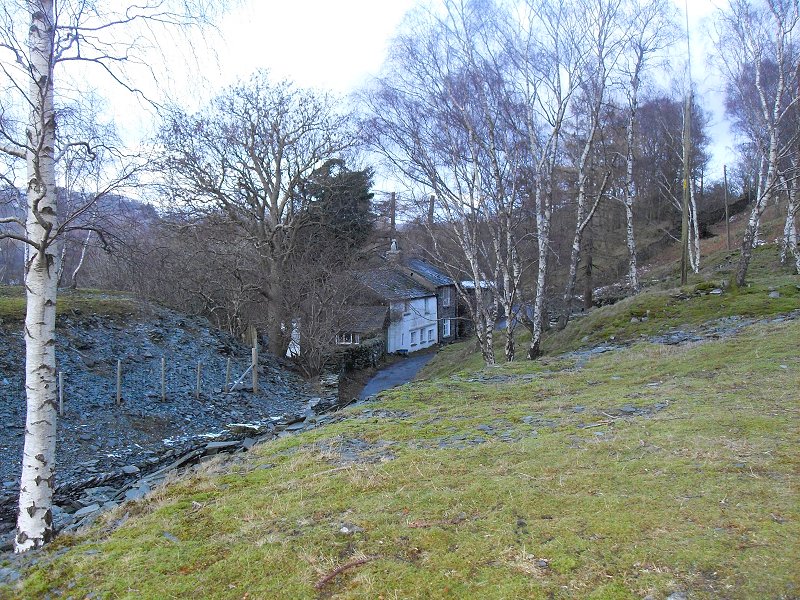 Hodge Close cottages.