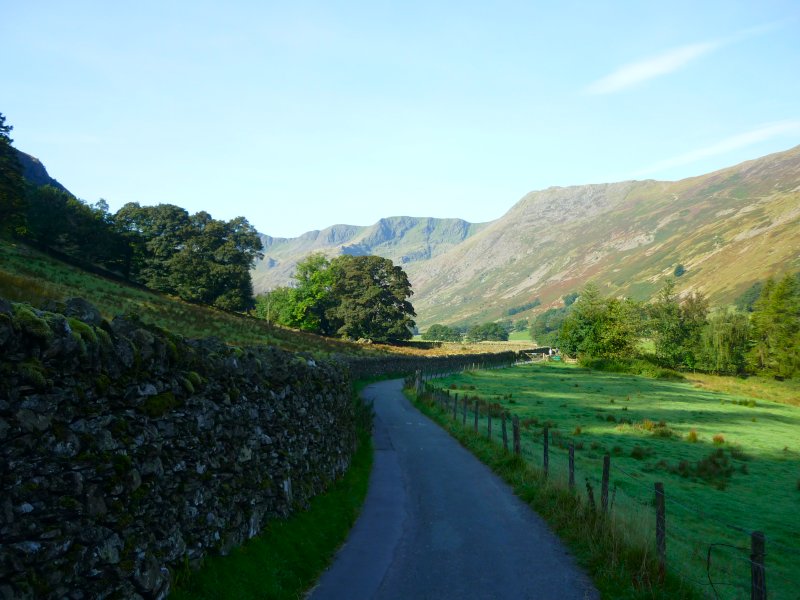 Looking up to Nethermost Pike from Grisedale road.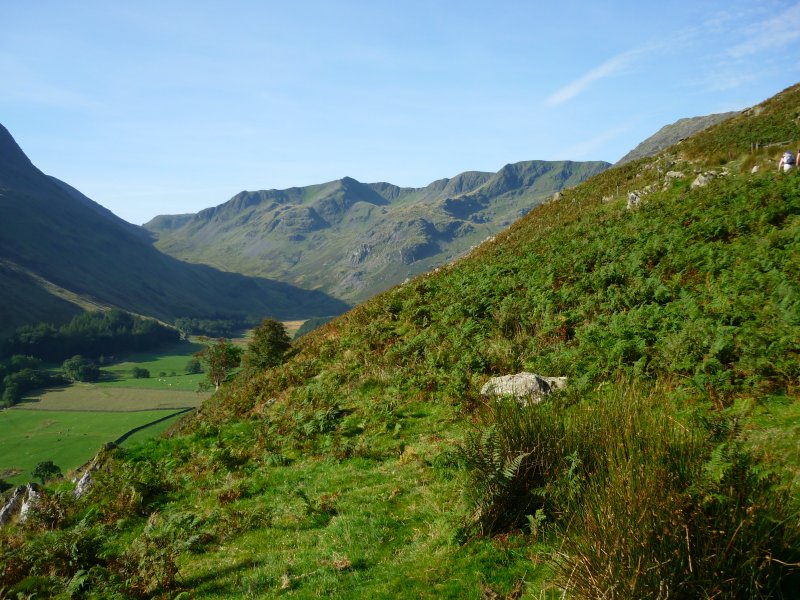 Dollywaggon Pike and Ruthwaite Cove come into view from near the bottom of the path leading to Hole in the Wall.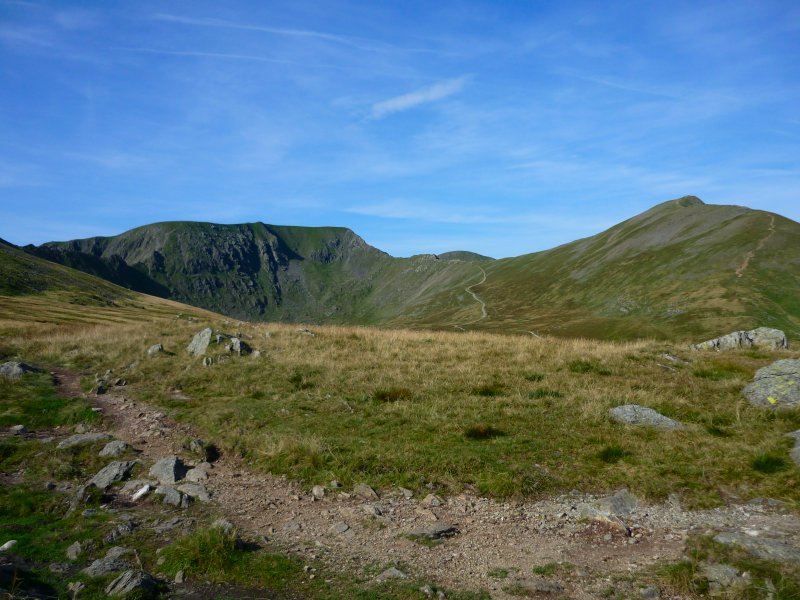 Helvellyn and Catstye Cam joined by Swirral Edge.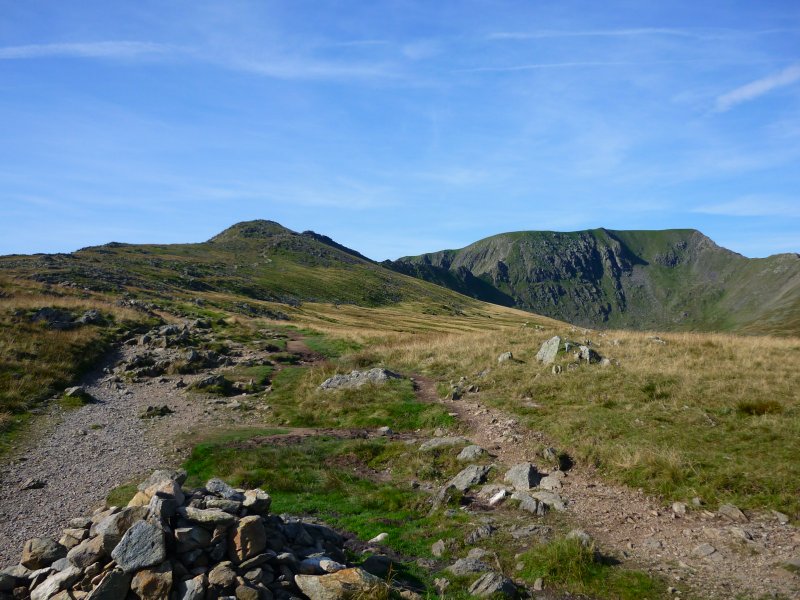 The path to Striding Edge from Hole in the Wall.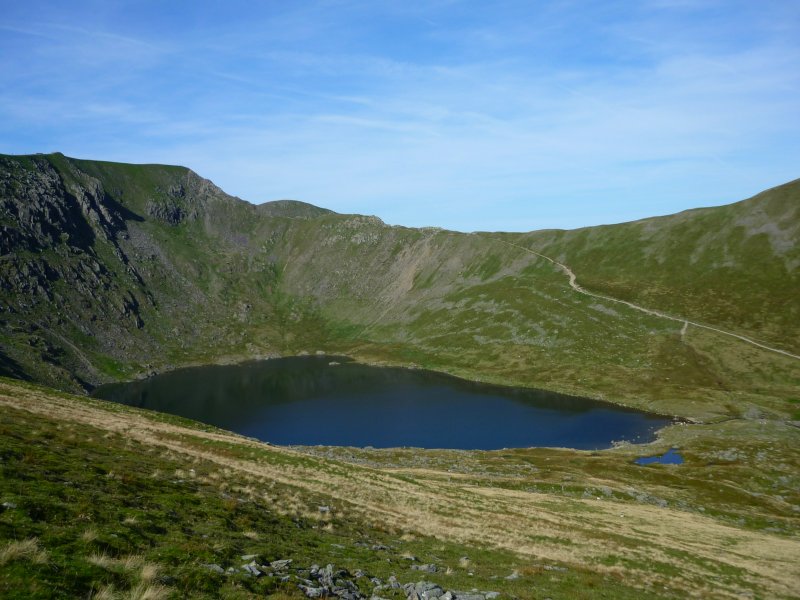 Red Tarn. There were quite a few swimmers today and I don't blame them as it was a lovely late summers day.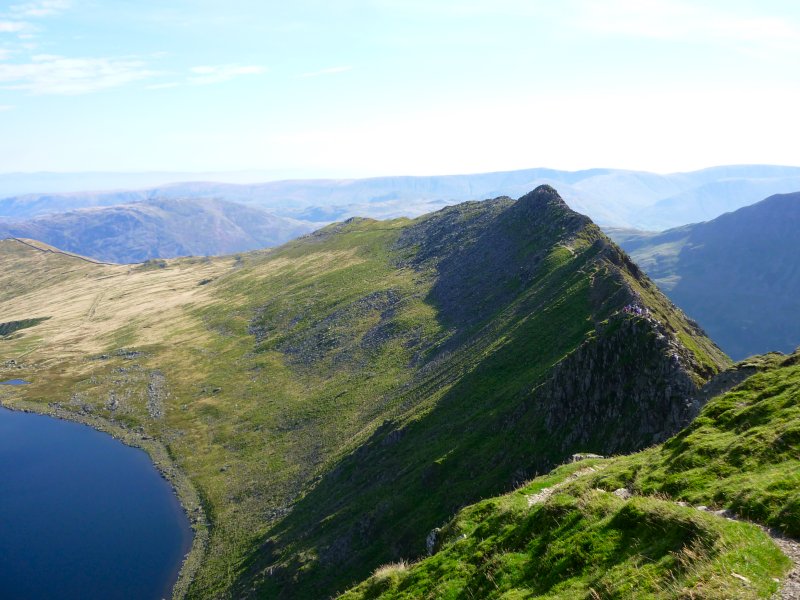 Striding Edge. I missed out the horrible eroded "path" to the the summit by contouring round to the right and climbed up to the summit plateau on a steep but easy grass slope that brought me out right at the wind shelter.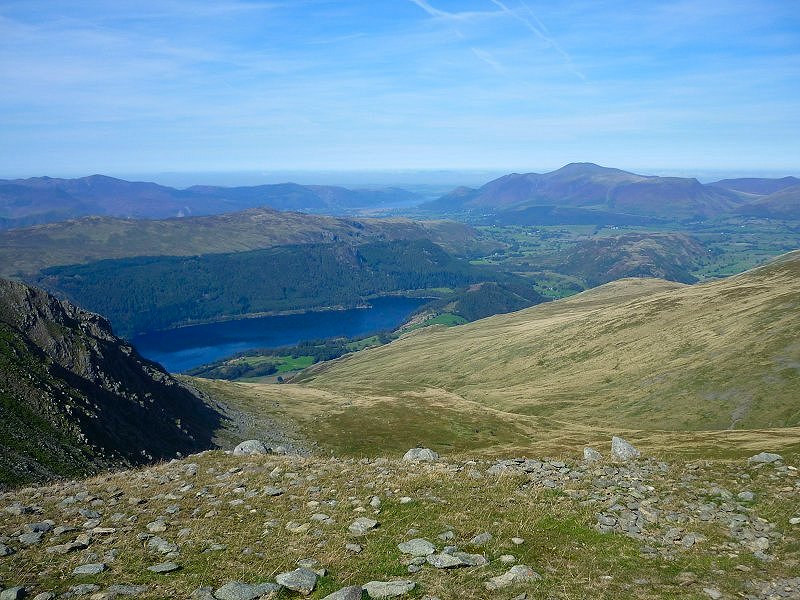 Looking over Thirlmere to Skiddaw and Bass Lake from Helvellyn Lower Man.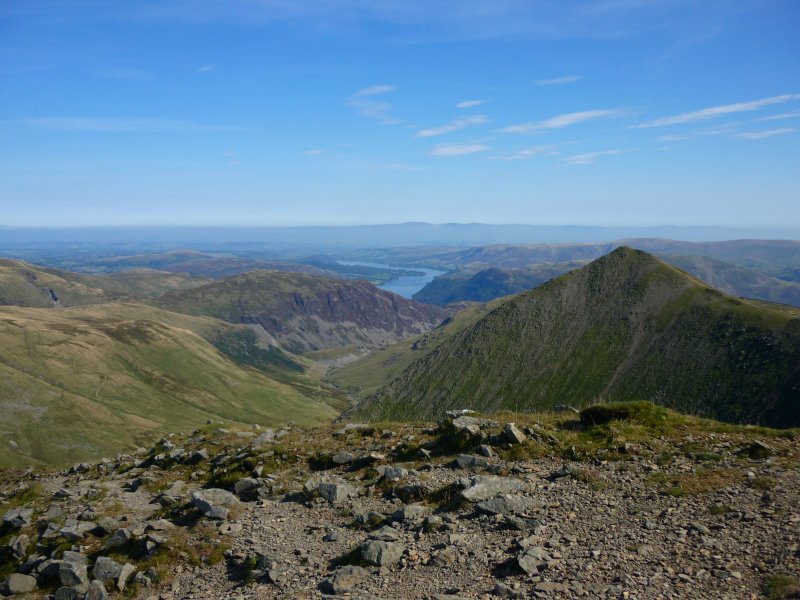 Looking the other way to The distinctive Catstye Cam then Sheffield Pike, Ullswater and the Pennines in the far distance.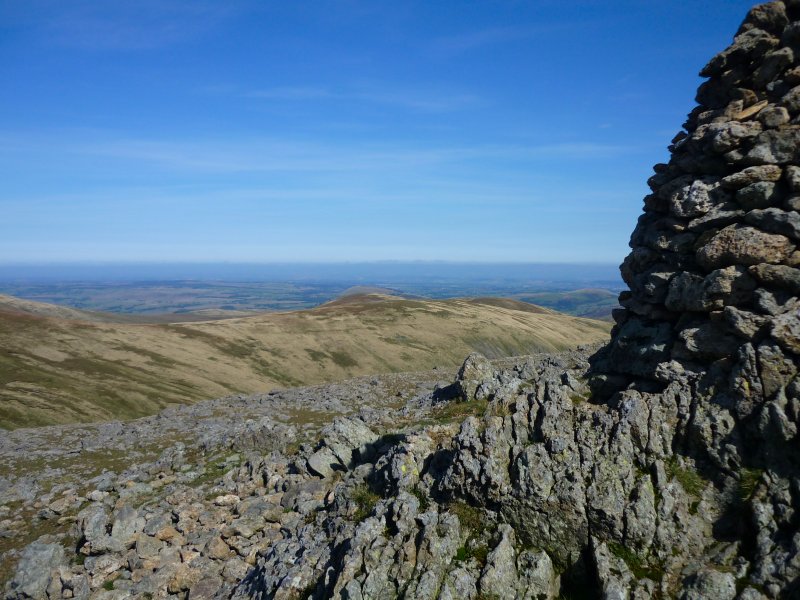 On Raise now looking over to my first new Wainwright of the day, Hart Side.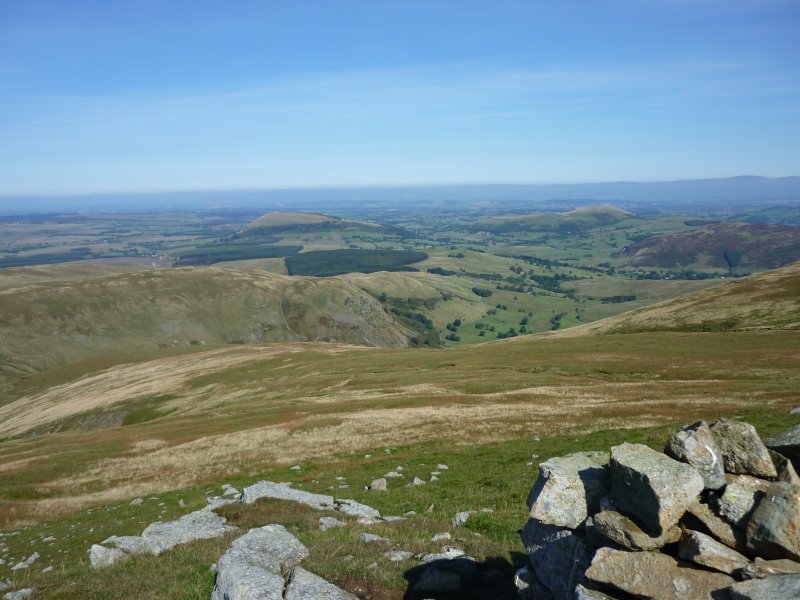 The Mell Fells from Hart Side.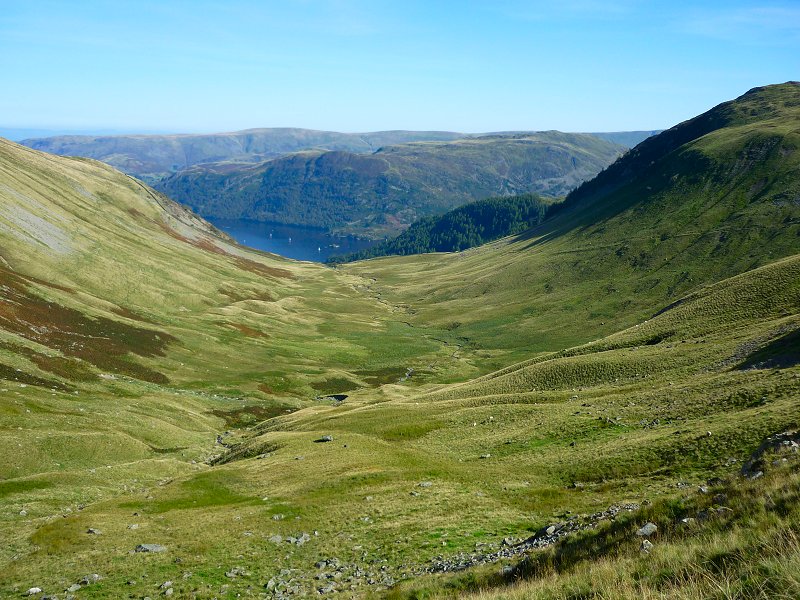 Looking down into Glencoyne from Scots Rake.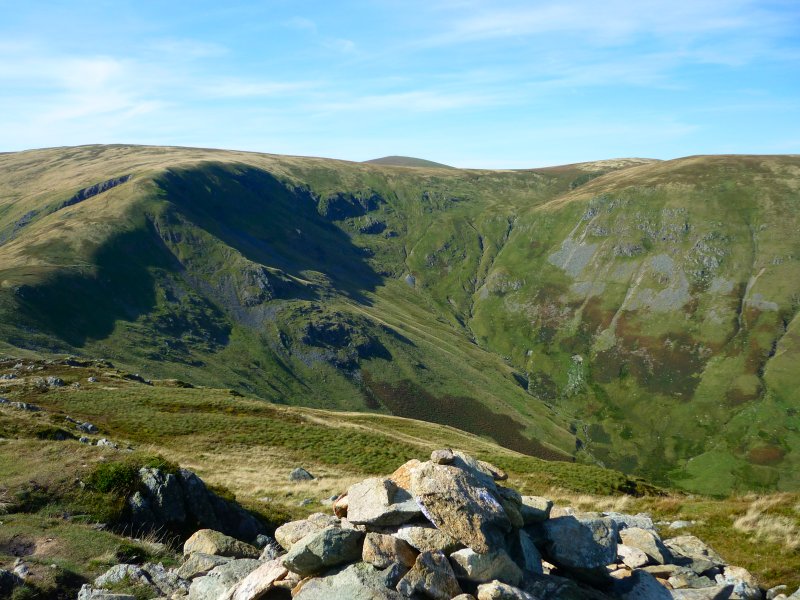 Glencoyne Head from the slopes of Sheffield Pike.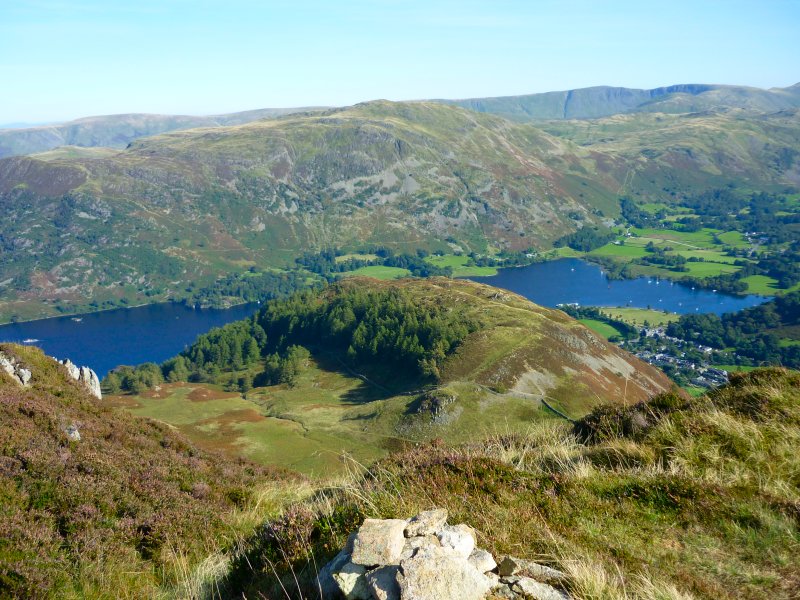 Glennridding Dodd and the Head of Ullswater with Place fell behind.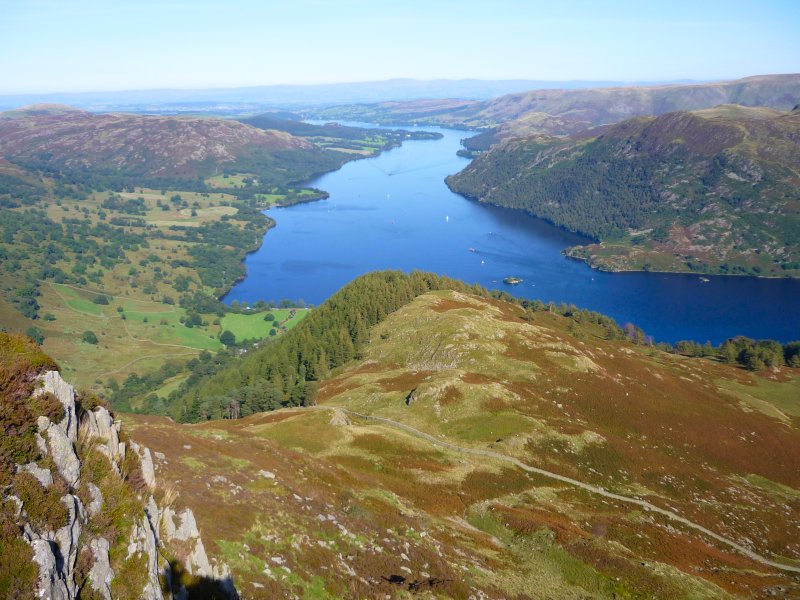 Looking along Ullswater from the steep path down from Heron Pike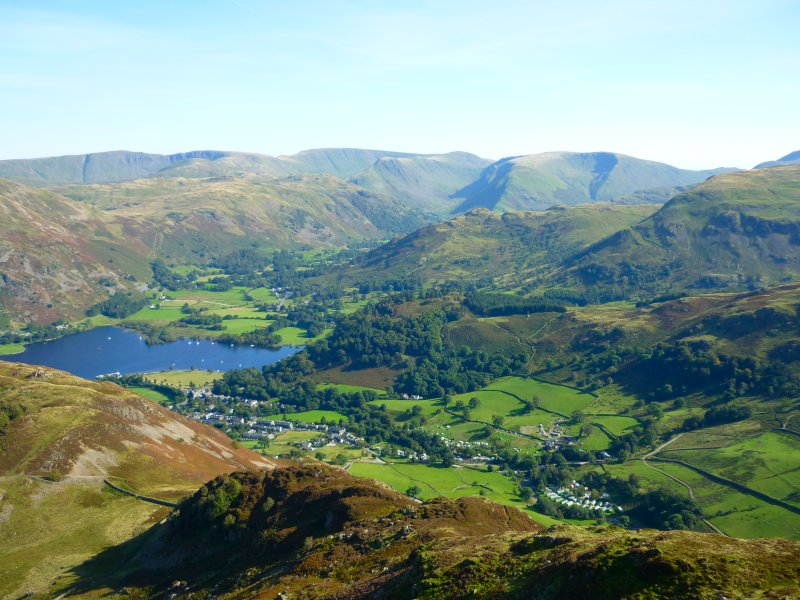 The far Eastern fells behind the green fields and woods of the valley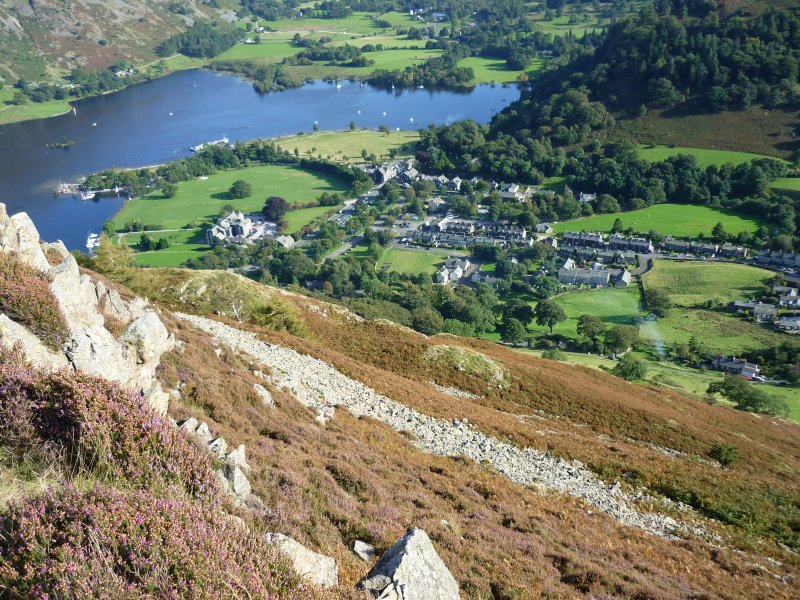 Looking down on Glenridding from the slopes of Glenridding Dodd.