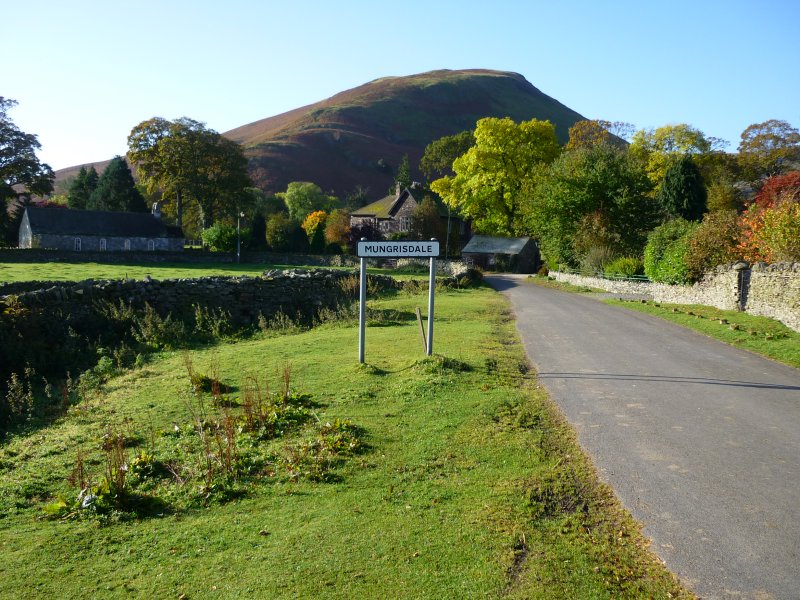 Souther Fell towers over Mungrisdale.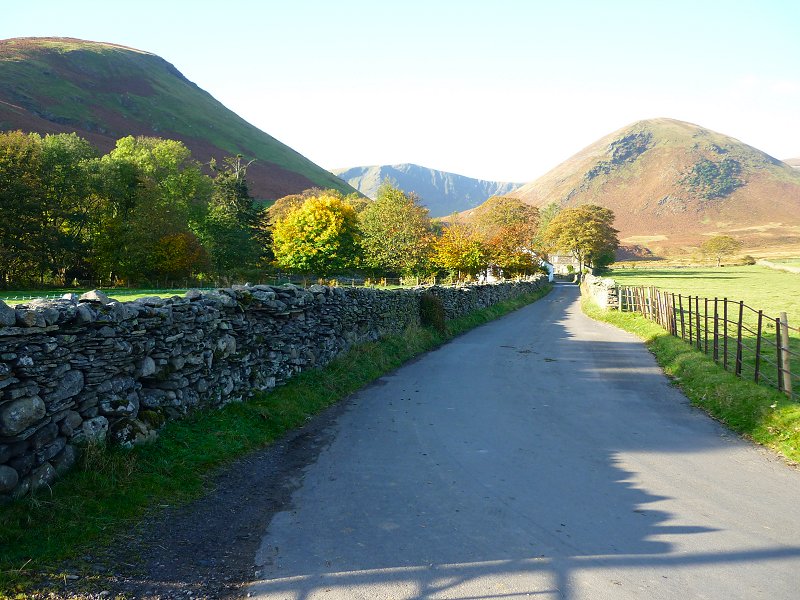 Bannerdale Crags between Souther fell on the left and The Tongue on the right.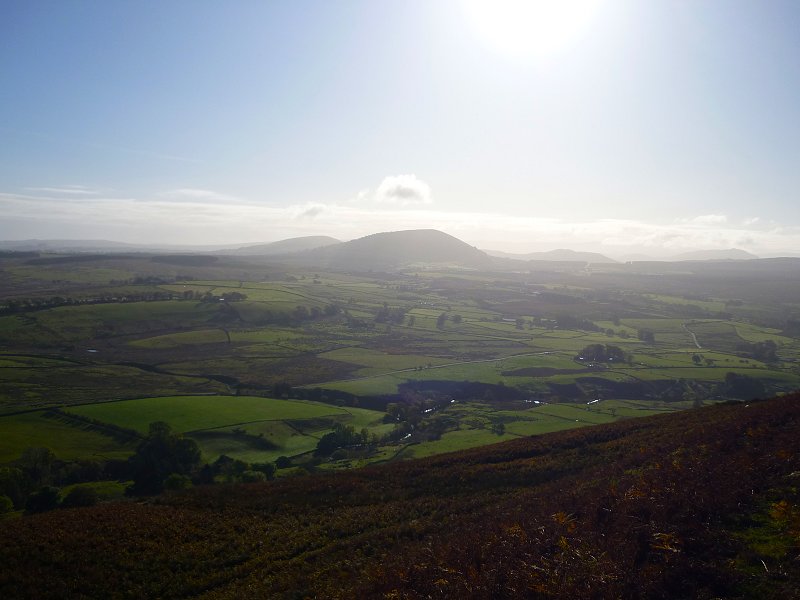 On the steep flanks of Souther Fell with a hazy view towards the Mell Fells and beyond.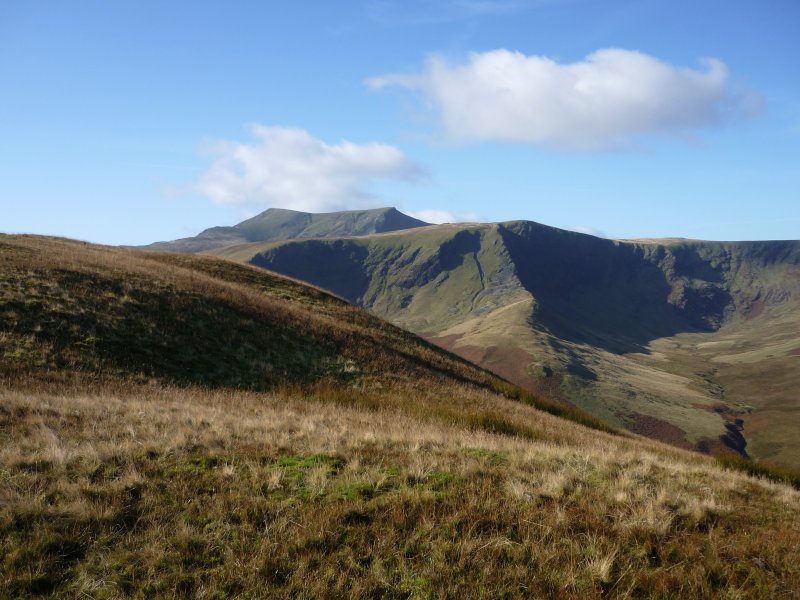 First view of Blencathra seen over Bannerdale Crag.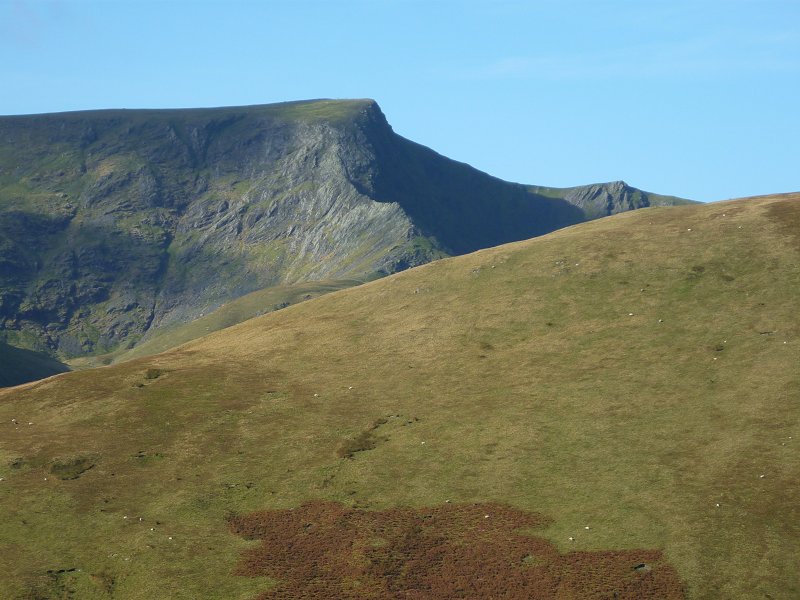 Zooming in on Sharp Edge, from here you would think that there was no chance of climbing up by that route.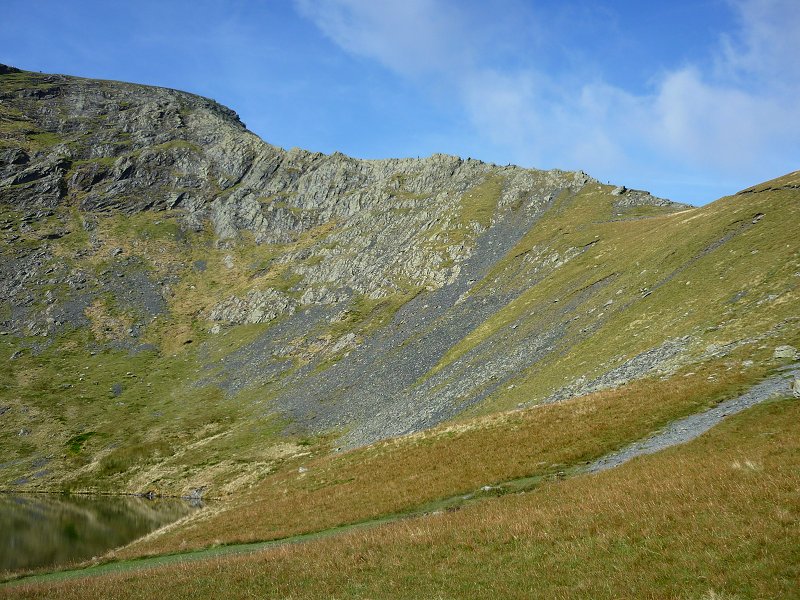 At Scales Tarn now and Sharp Edge looks a little less formidable.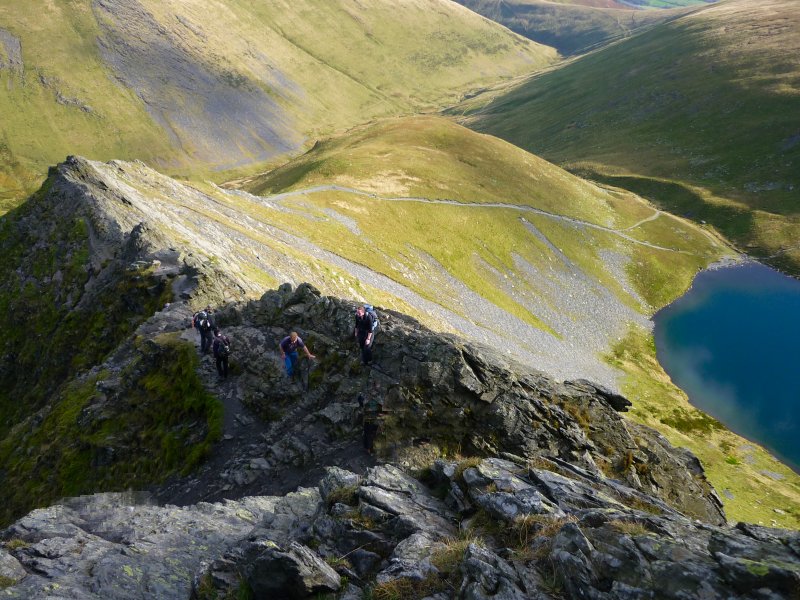 Looking down Sharp Edge. The weather on Saturday was ideal with no wind and completely dry. i think that the climb would have been a lot harder on Sunday with the rock wet and the wind blowing.
Scales tarn. From near the top of Sharp Edge.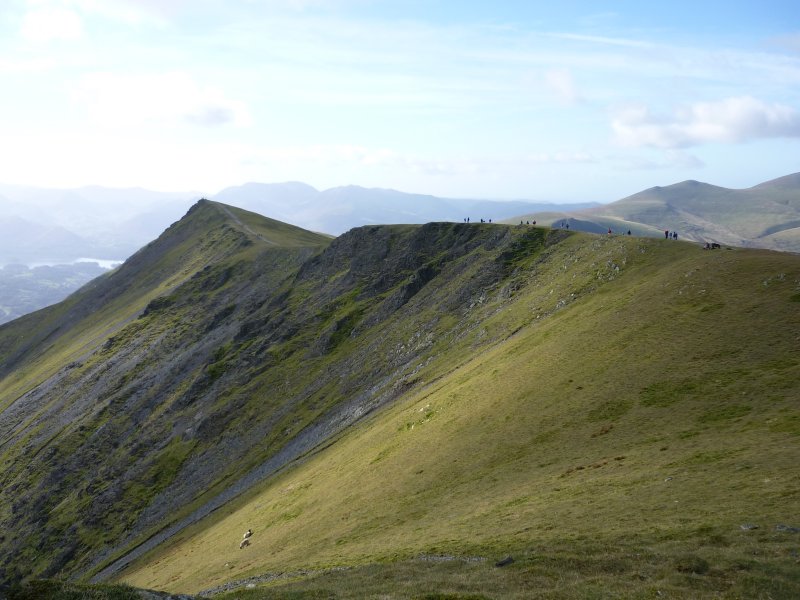 On Blencathra now, looking across to Gategill Fell top from Hallsfell top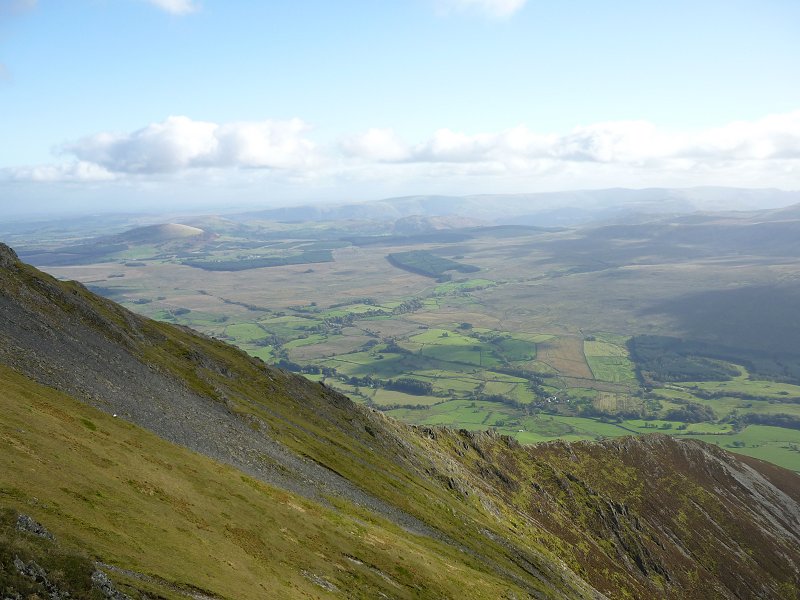 Really extensive views from Blencathra looking to the Far Eastern fells.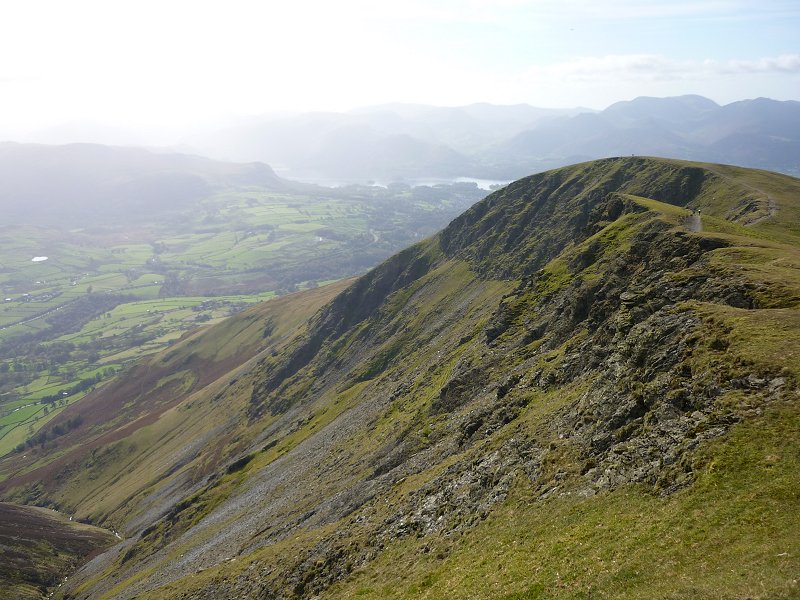 Looking in the other direction you can just make out Derwent Water and the Western fells through the haze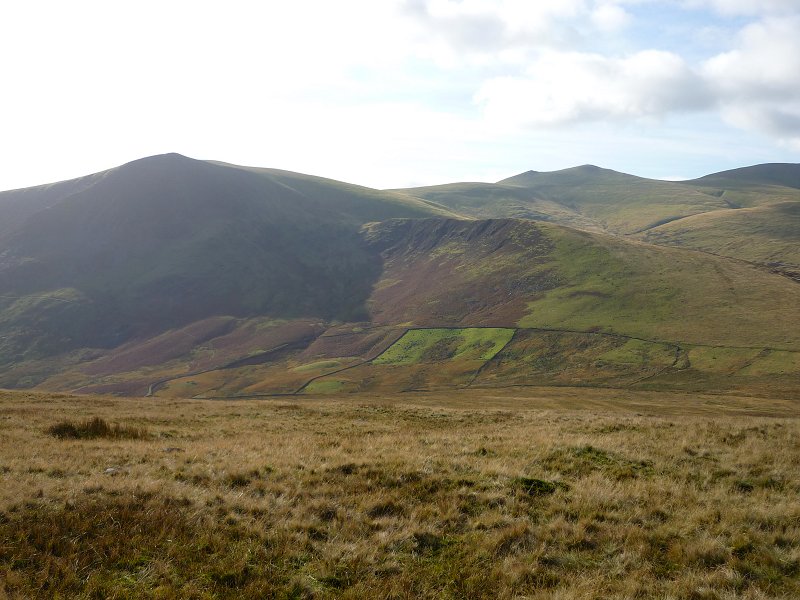 From Blencathra I endured a long boggy slog to start my climb to Lonscale Fell (in shadow on the left).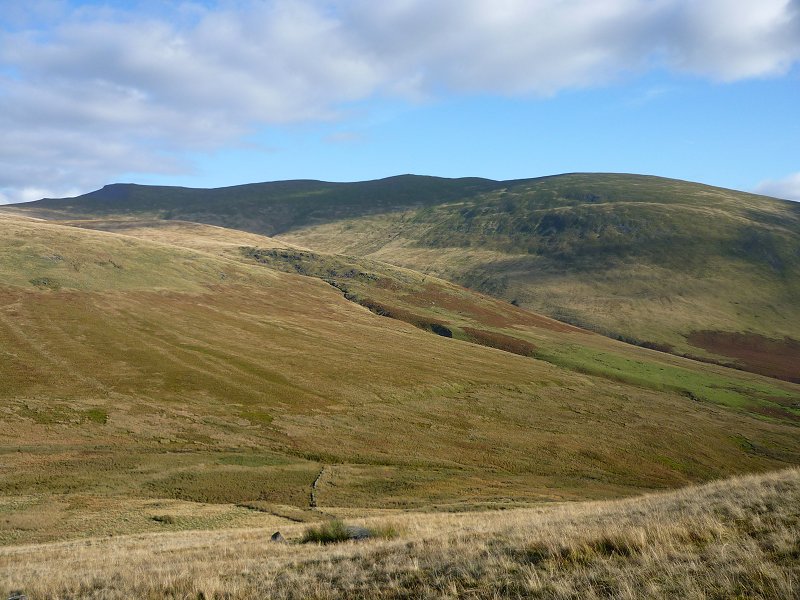 Looking back to Blencathra from the climb up Burnt Horse.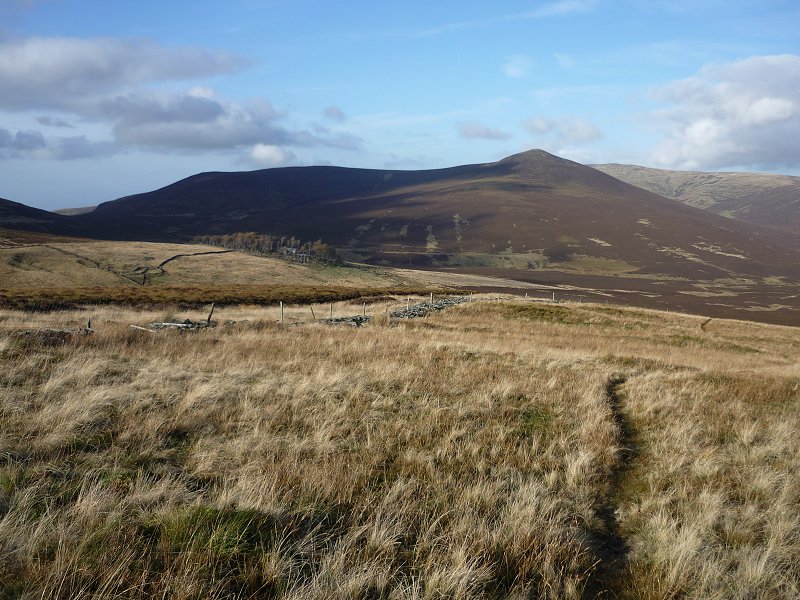 Great and Little Calva from Burnt Horse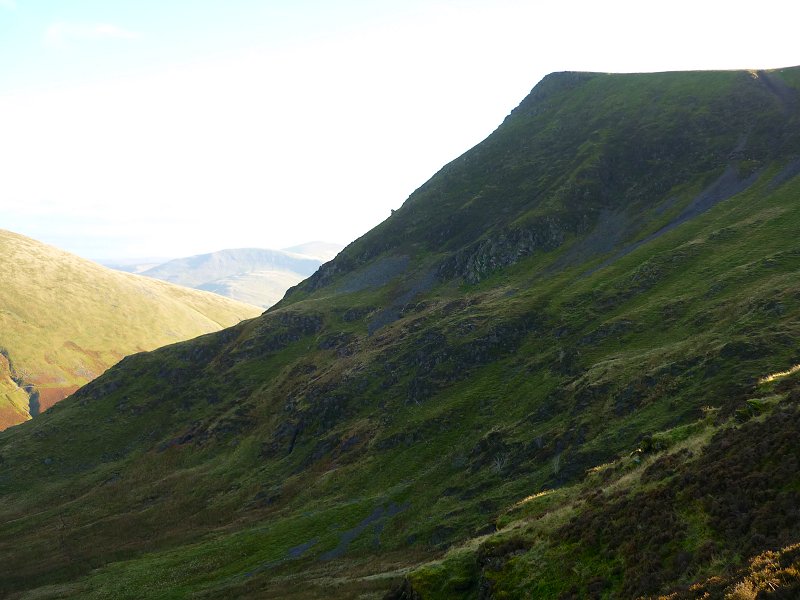 The South East ridge of Lonscale Fell.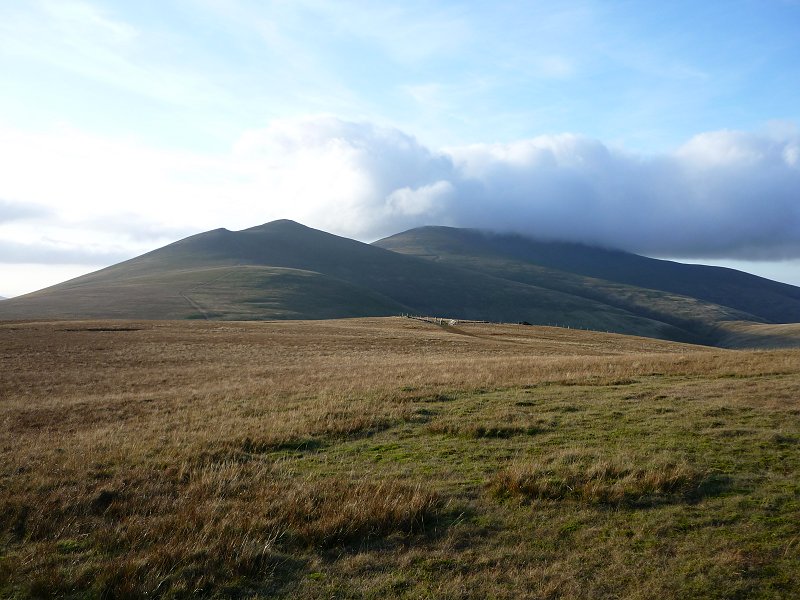 On the top of Lonscale fell now looking across to Skiddaw in cloud, but I am only going as far as Skiddaw Little Man( the pointed fell in the centre). The path takes you over the subsidiary summit of Jenkin Hill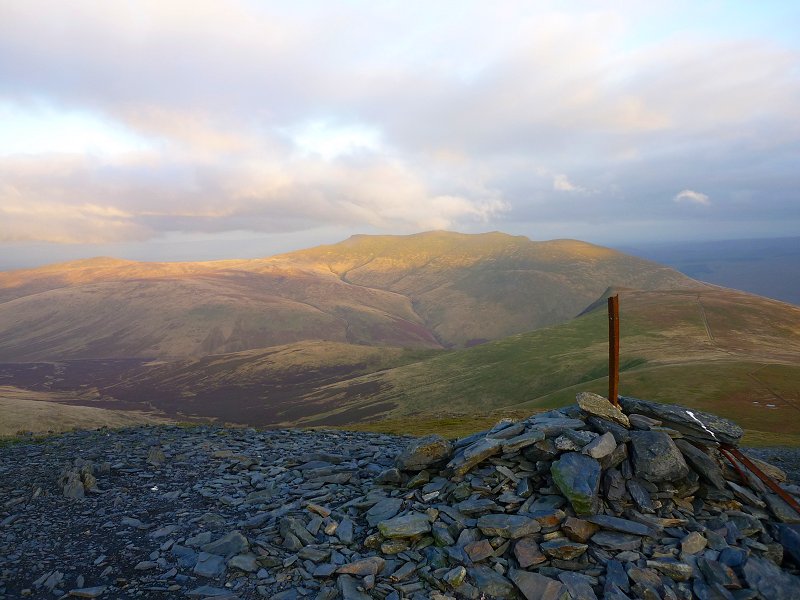 Blencathra from Skiddaw Little Man. The temperature was now dropping like a stone so I wasted no time in walking down to Sale How where I camped for the night.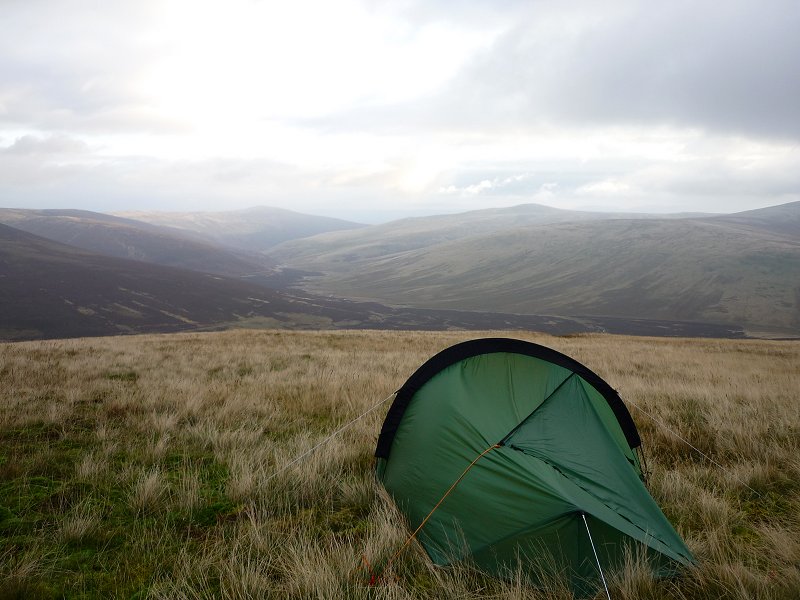 After a chilly but fine night the next day promised to be fine but the cloud came down and a fine rain started to fall. I packed up and headed for the top of the much maligned Mungrisdale Common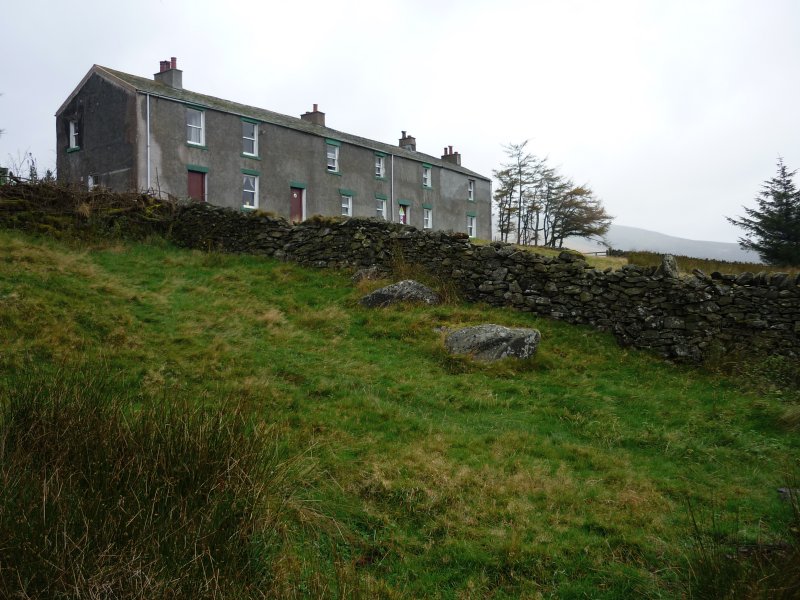 .
On my way I passed the remote Skiddaw House youth Hostel.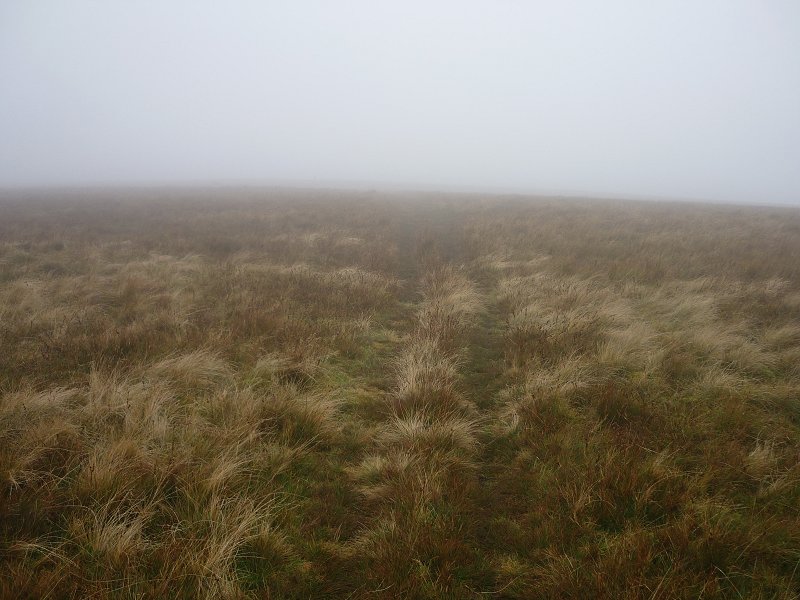 Not much to see at the top of Mungrisdale Common.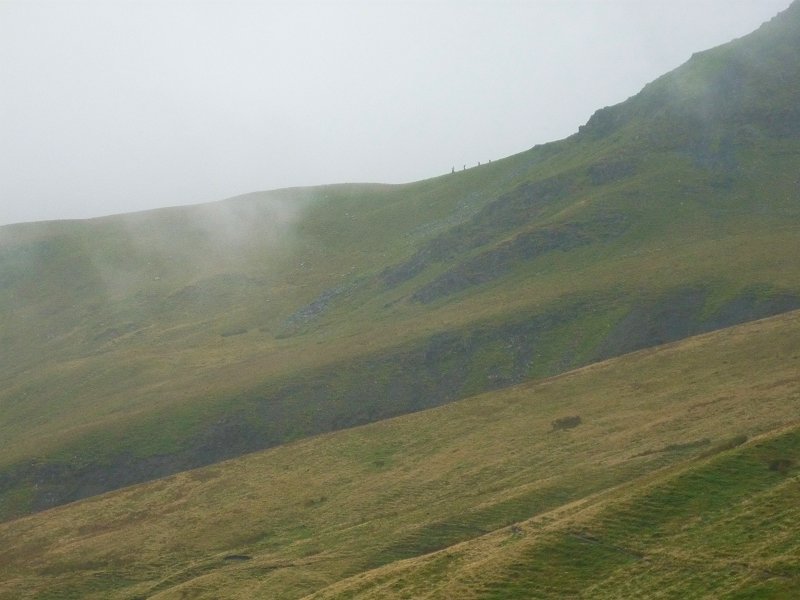 My route took me round towards Mousthwaite Comb and round the back of Sharp Edge where a few brave souls were climbing up.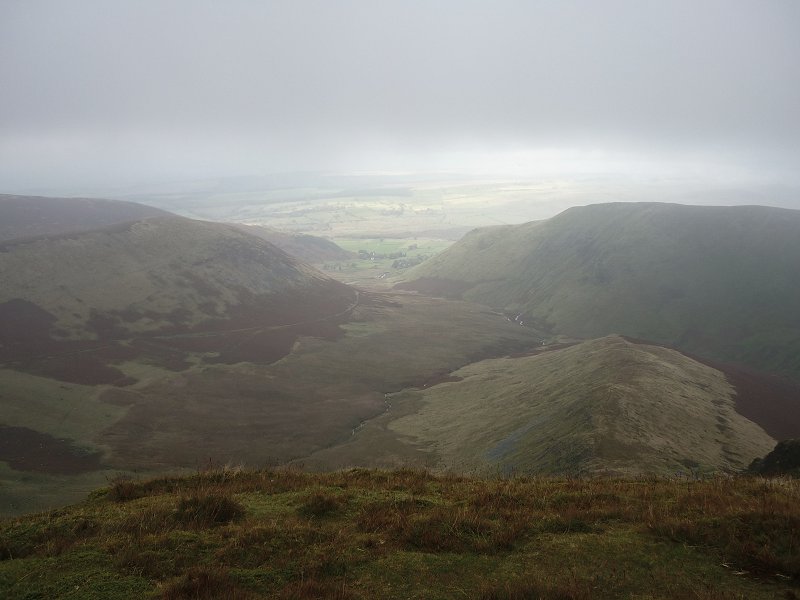 Onto Bannerdale Crags now looking back to Souther Fell.
Bannerdale Crags from the gentle climb to Bowscale Fell.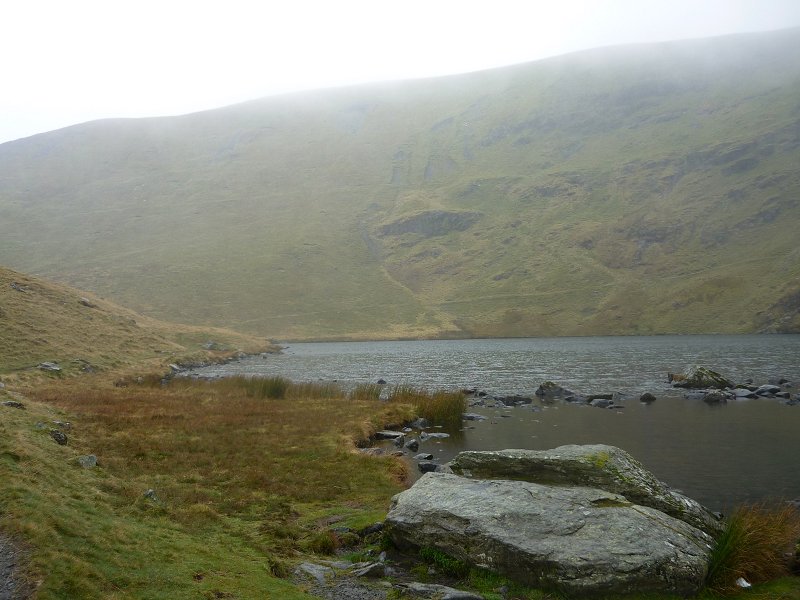 Bowscale Tarn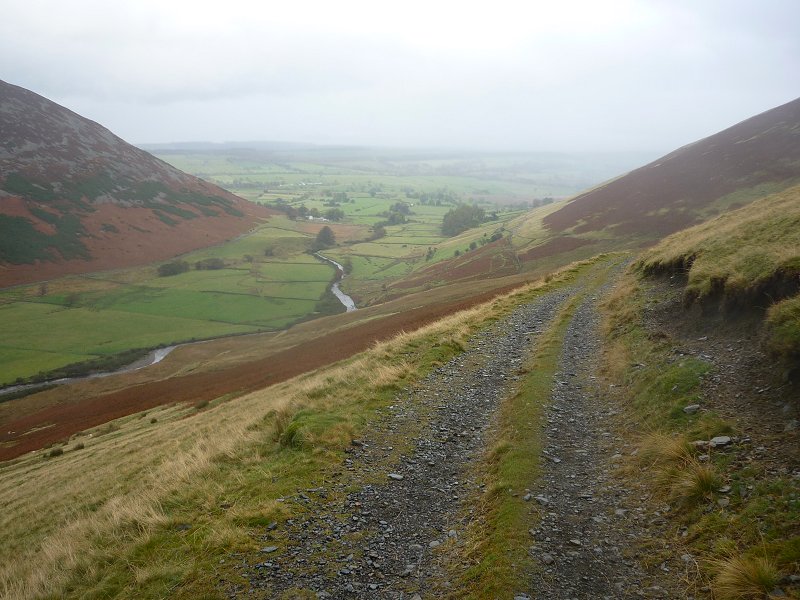 Walking down the pleasant track to Bowscale.