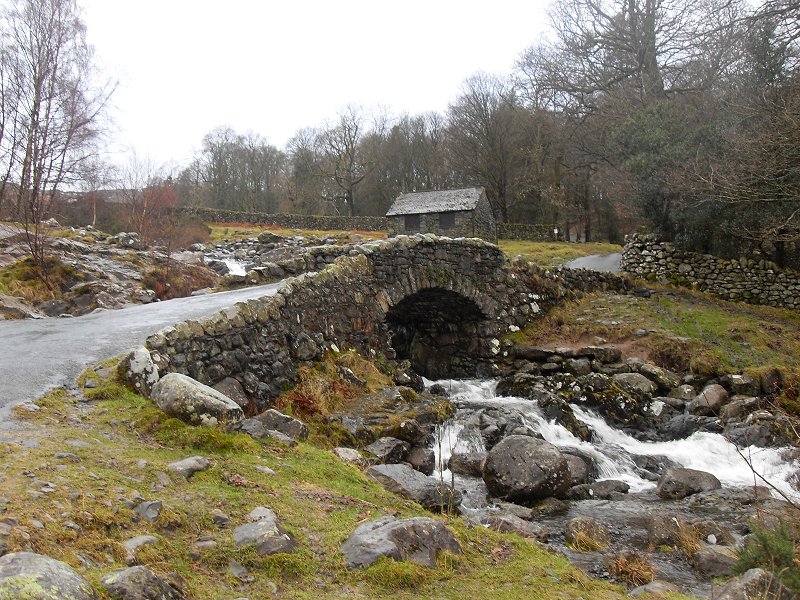 The fine weather from the previous day had disappeared and it was in a light drizzle that I set of to my first fell of the day, Walla Crag I took the compulsory picture of Ashness bridge but I don't think this will make it on to any post cards..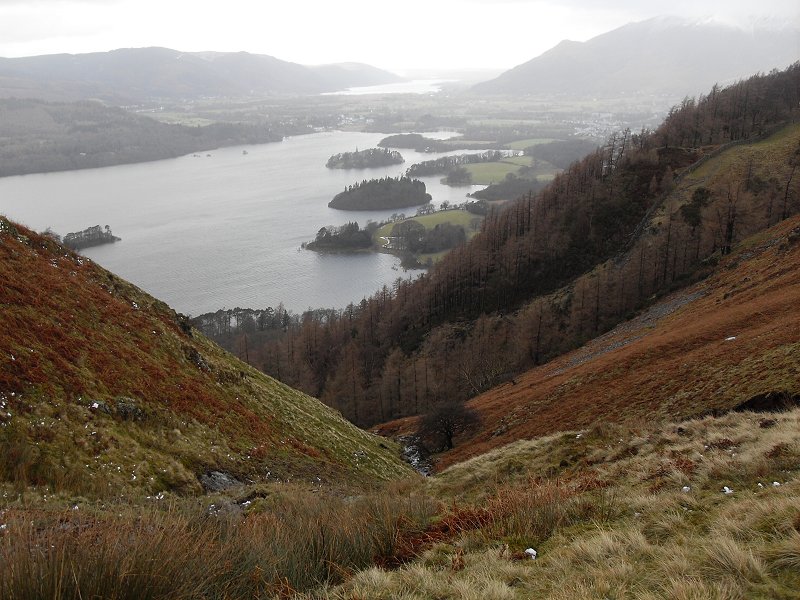 Looking down Cat Gill to Derwentwater.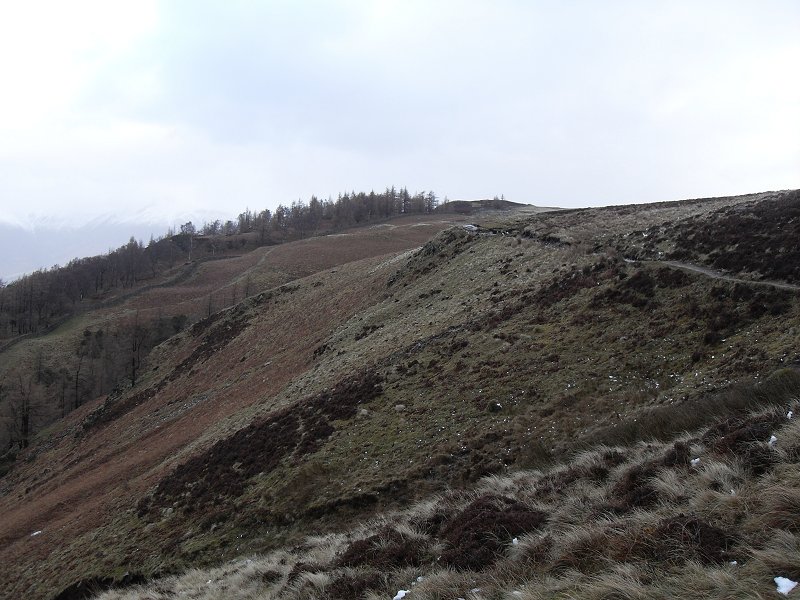 The top of Walla Crag soon comes into view.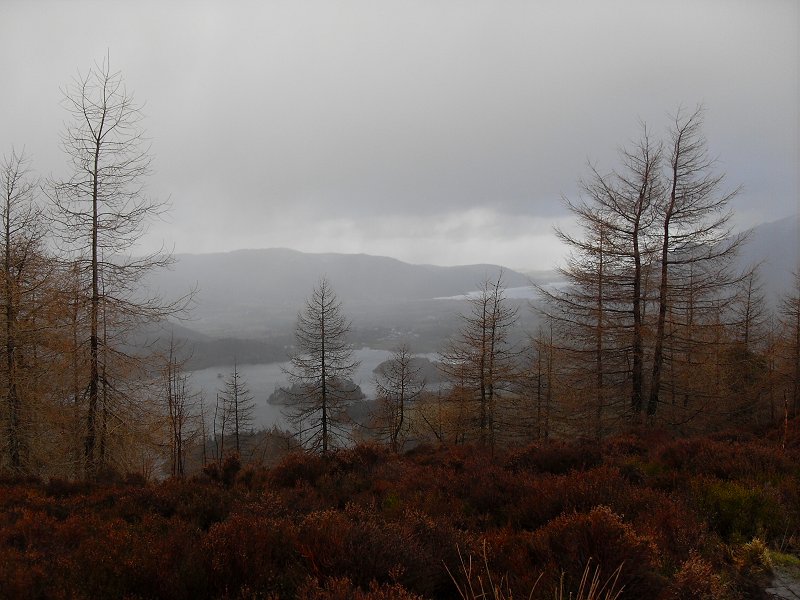 Derwentwater again this time from the top of Walla Crag.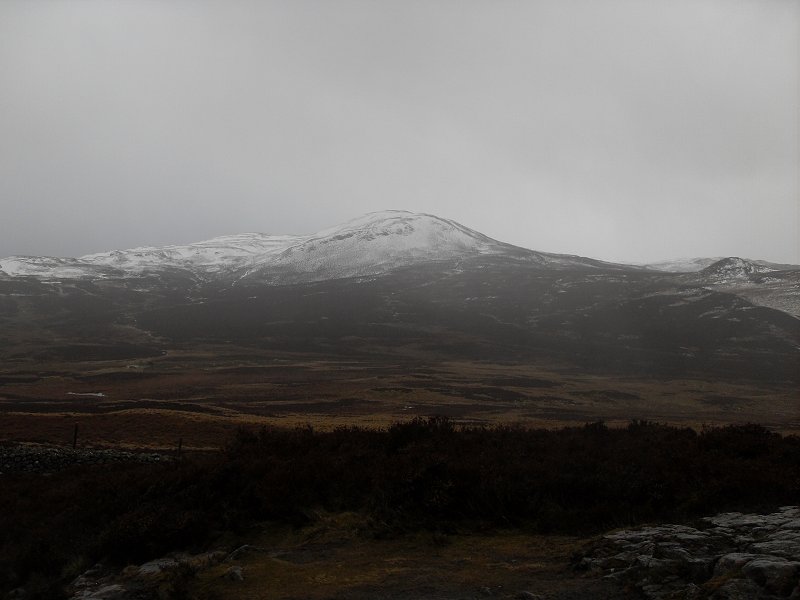 A bleak looking Bleaberry Fell..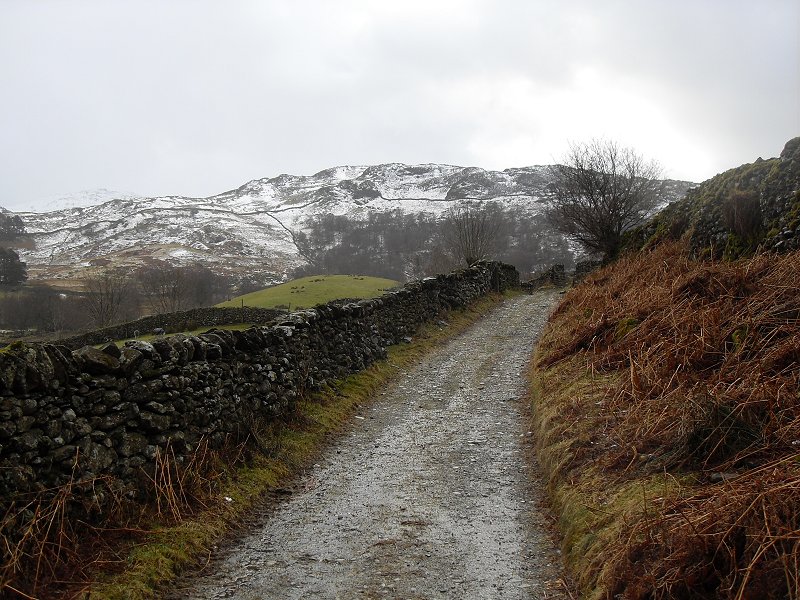 Now it was back in the car for the two mile drive to Watendlath. Great Crag is my next destination, seen here from the path out of Watendlath.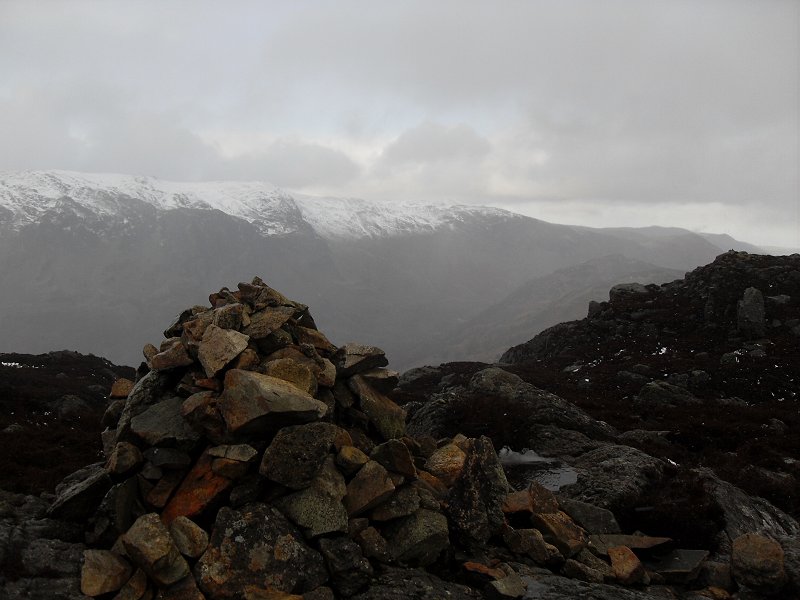 Looking over to Ullscarf from the top of Great Crag The weather had taken a turn for the worse and snow had started to fall.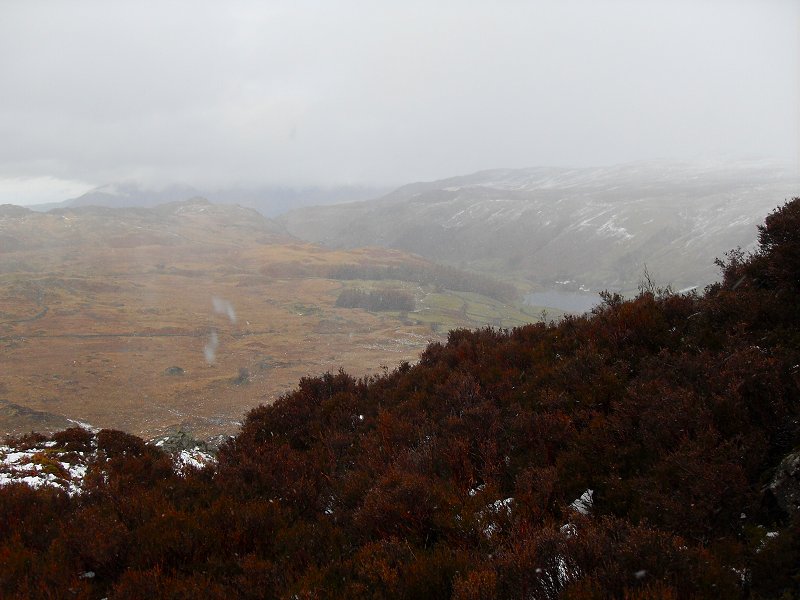 Looking back down to Watendlath through the snow flurries.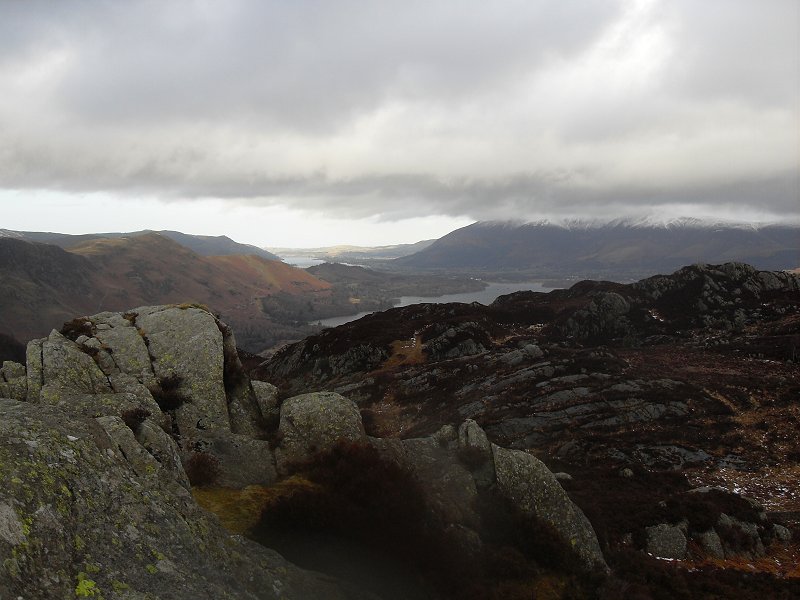 I trudged across the very boggy ground to the grange fell group, and although the snow stopped the wind picked up and it was very hard to stand on the top of Brund fell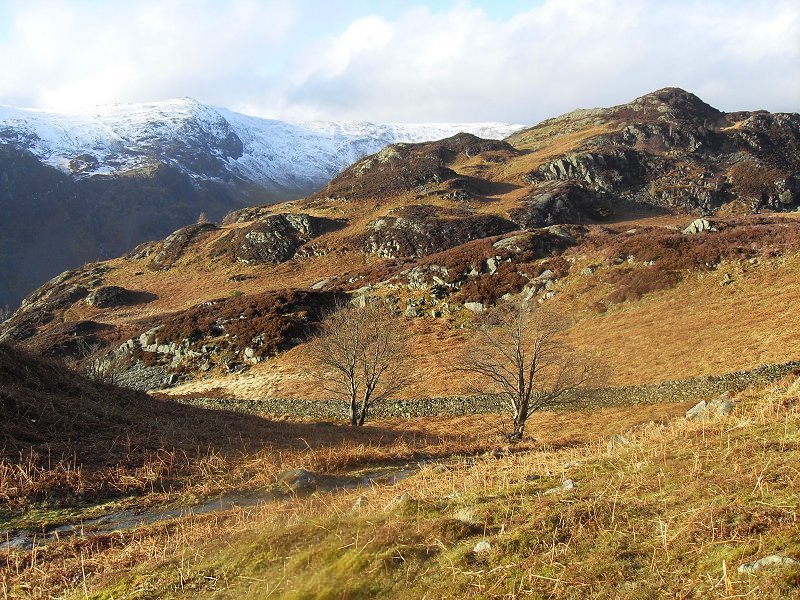 Then as often happens in the lakes the weather totally surprised me by brightening up and it became a lovely sunny afternoon. Kings How looks lovely in the sunshine.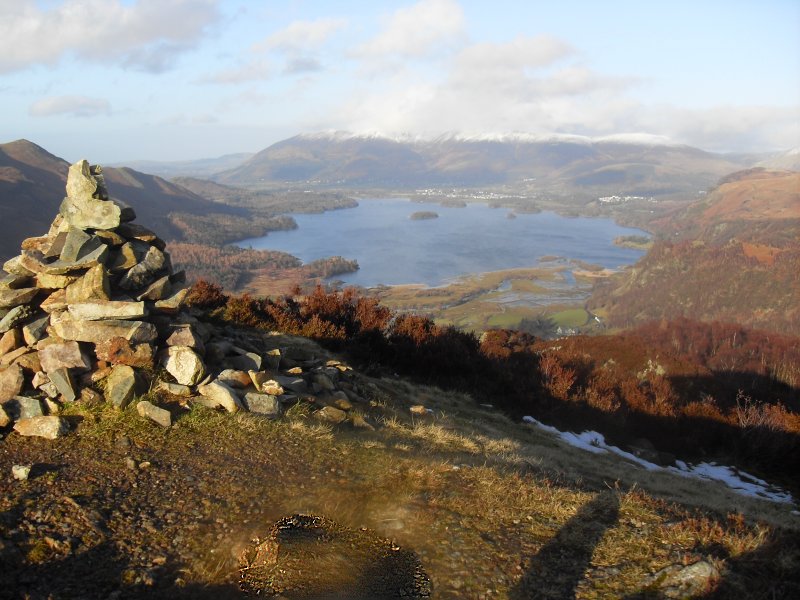 Looking down from Kings How. It might have been the unexpected weather and the fact that I had the fell to myself but I could have sat here for ages and at that moment thought Kings How was one of the nicest places I have ever been.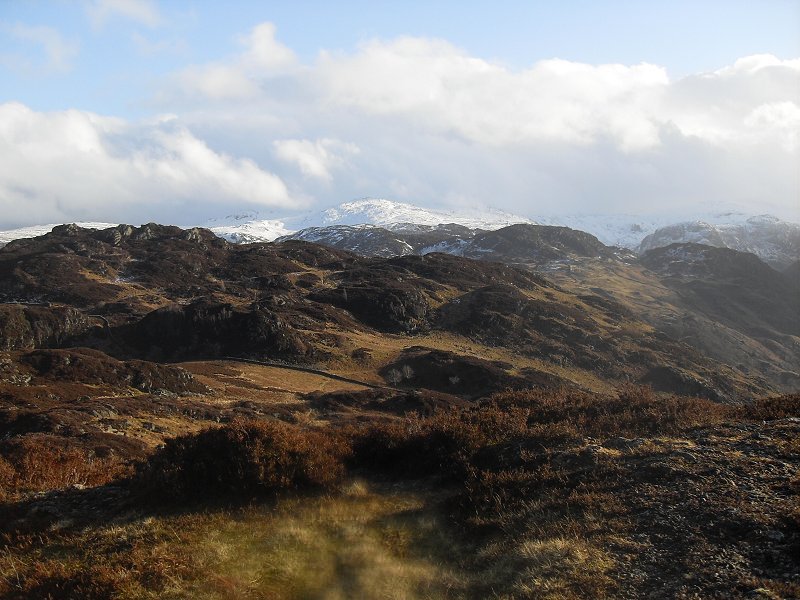 The view back to Brund fell with the higher fells behind.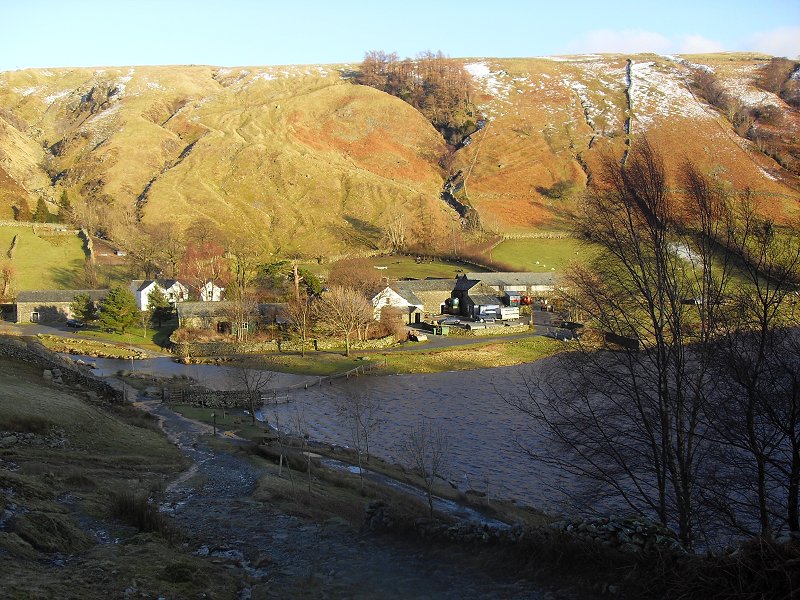 Nearly back to a sunny Watendlath.