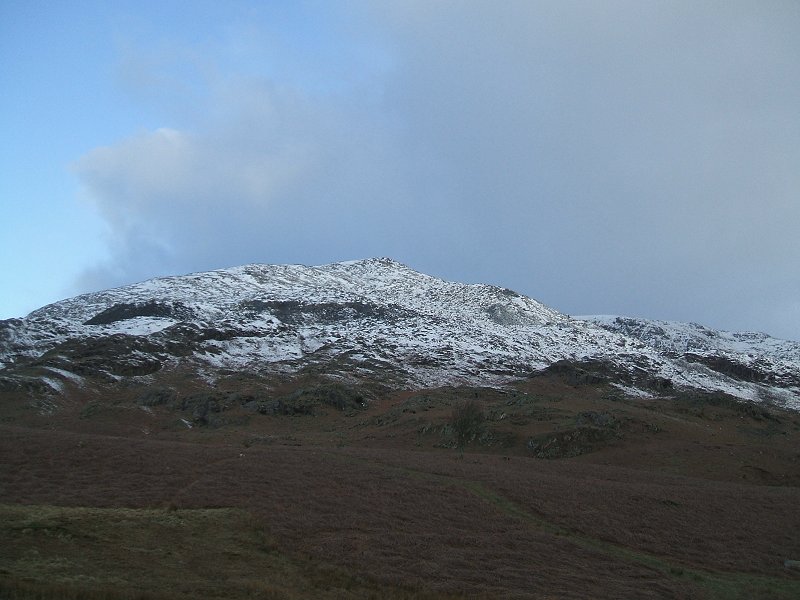 Looking up to Coniston Old Man from the car park on Walna Scar road.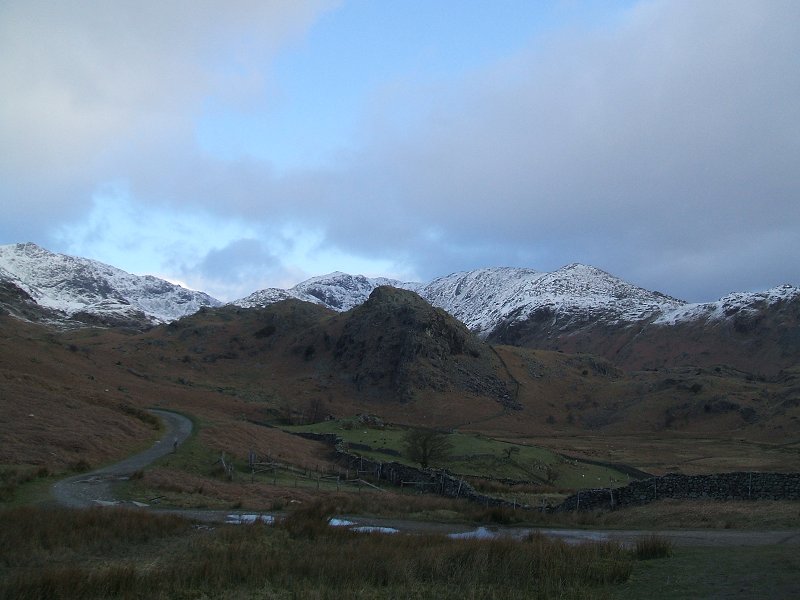 The Bell with Weatherlam behind. This track is the one to take if you are climbing the Old Man by the "tourist" path. Today however we were ascending by the breast route.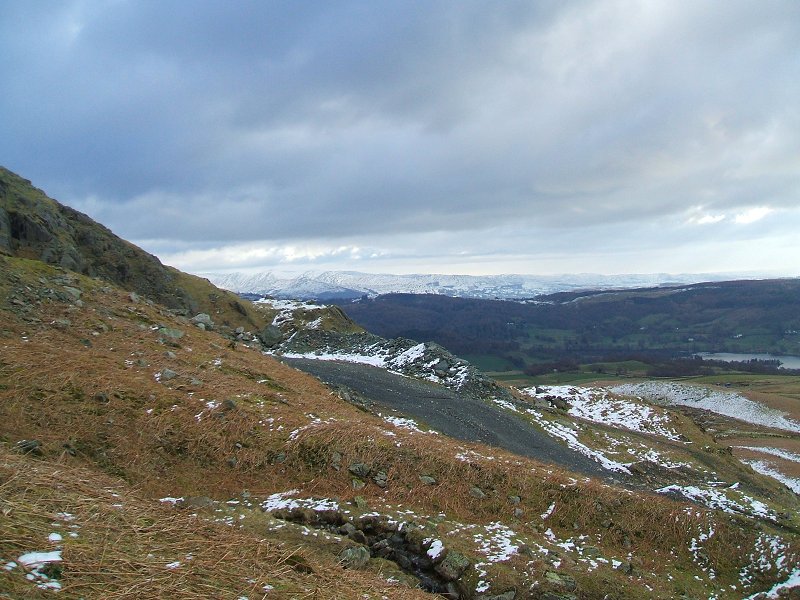 Looking over the old quarry road to the eastern fells.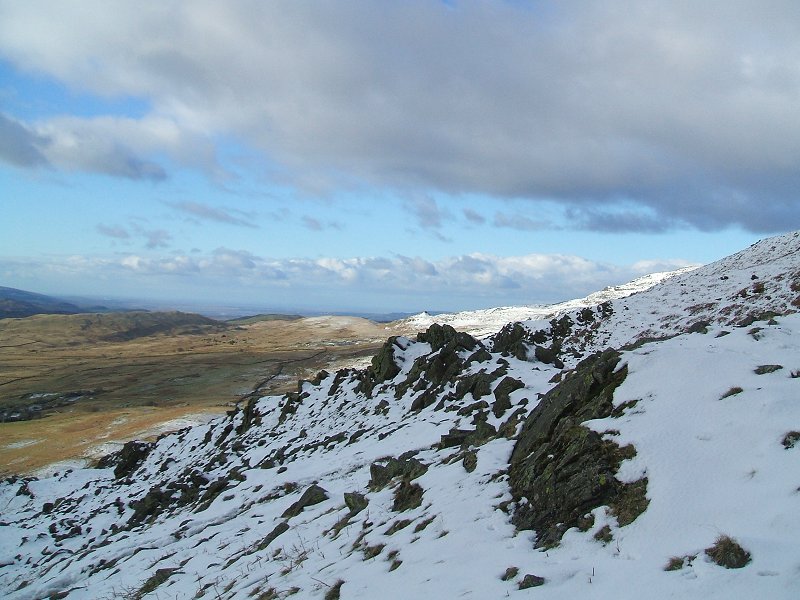 The view in the other direction, towards the coast.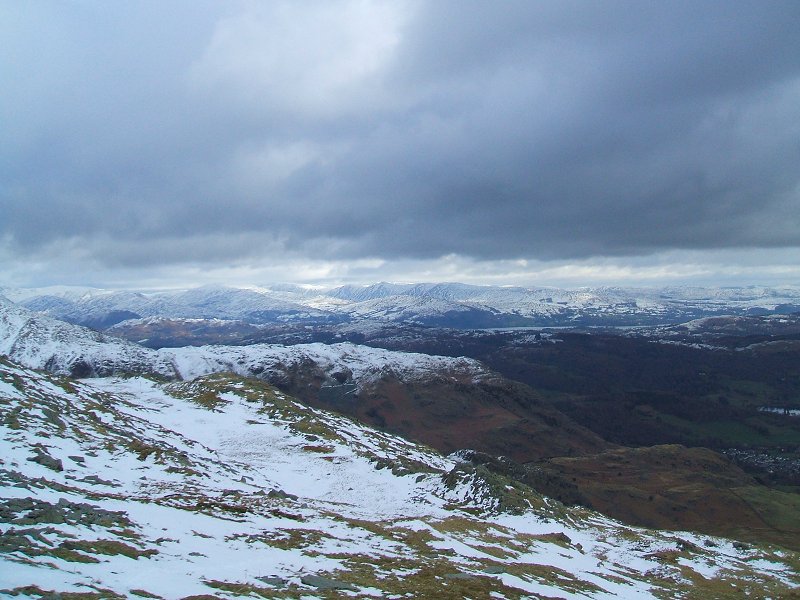 The fells to the east, and Windermere from higher up.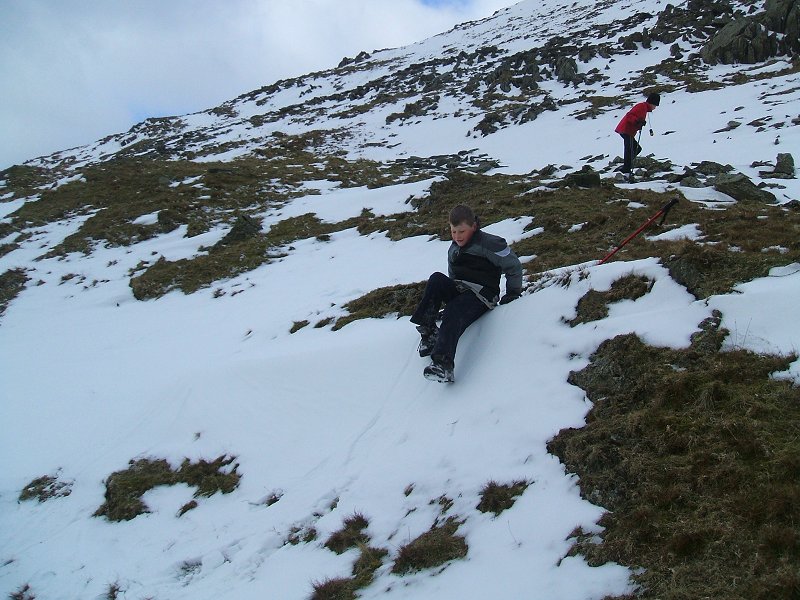 James tries a bit of snow sliding.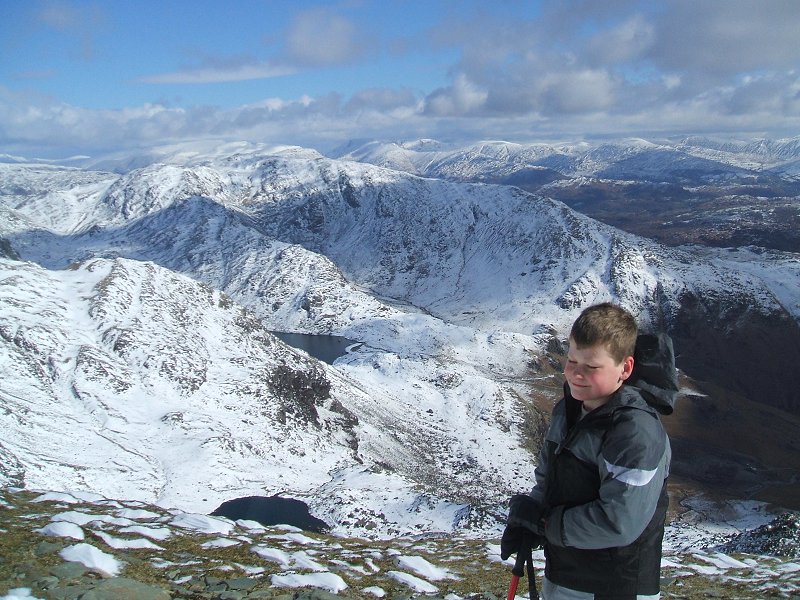 James at the summit.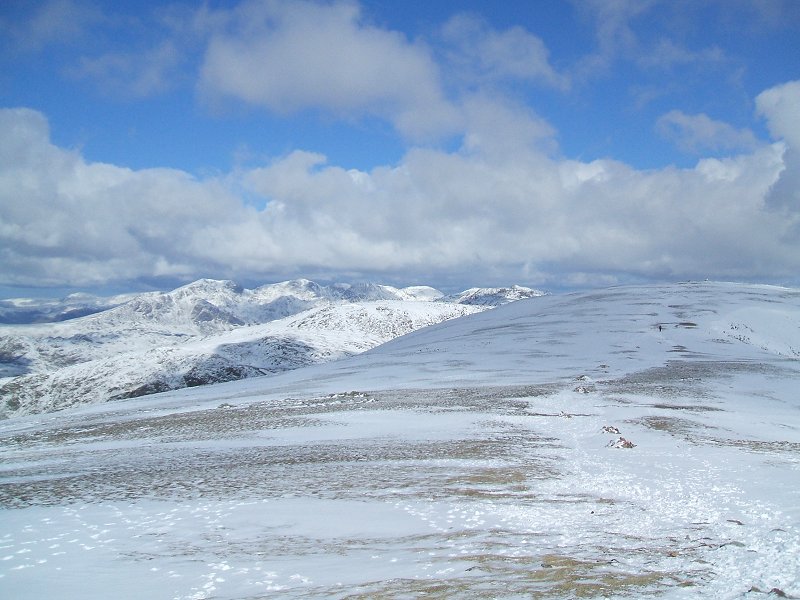 The view to the Scafells.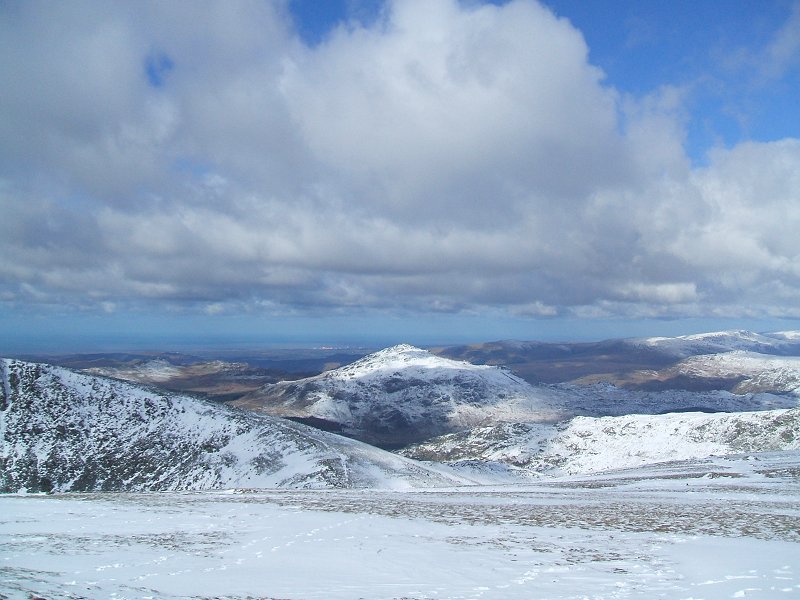 Harter fell with Sellafield and the Irish sea behind.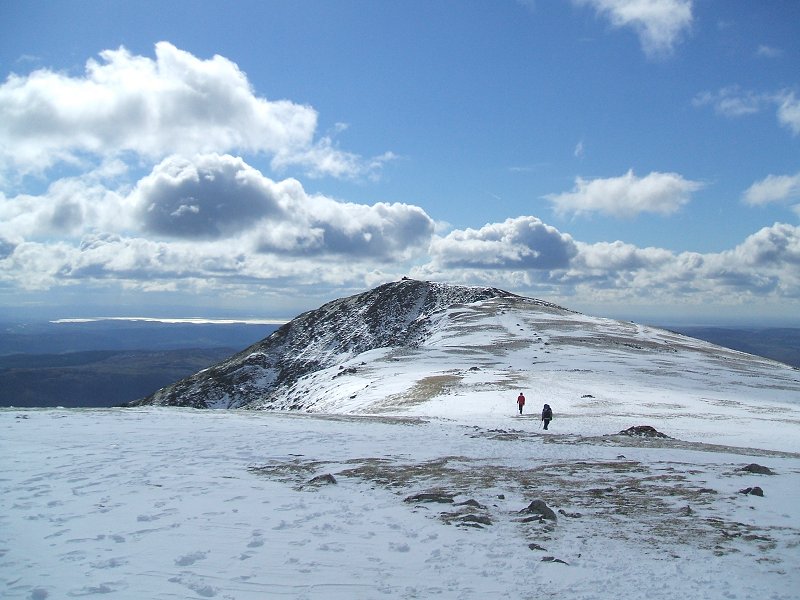 Looking back to the old Man from Brim Fell. We had intended to walk round to Weatherlam but although the sky looks clear, within ten minutes the cloud came down, the wind got up and it started snowing so we headed down to levers water.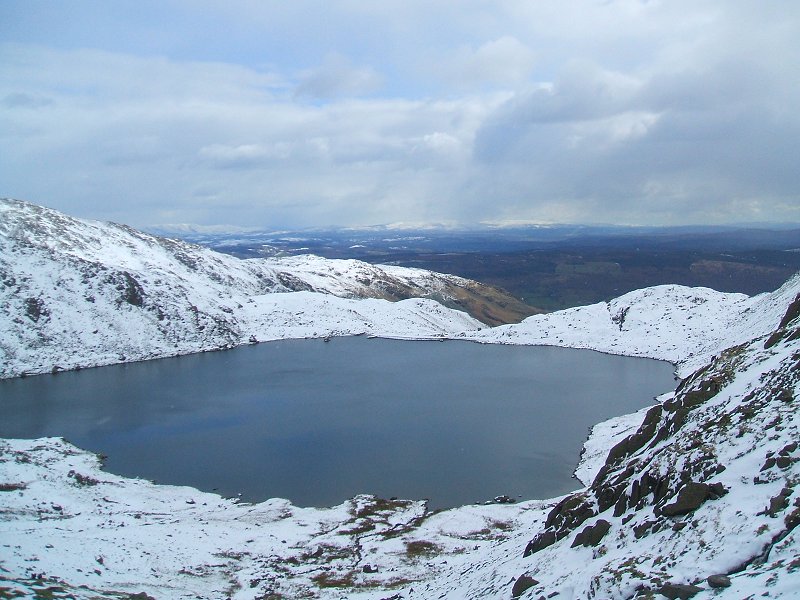 Levers water from our route down.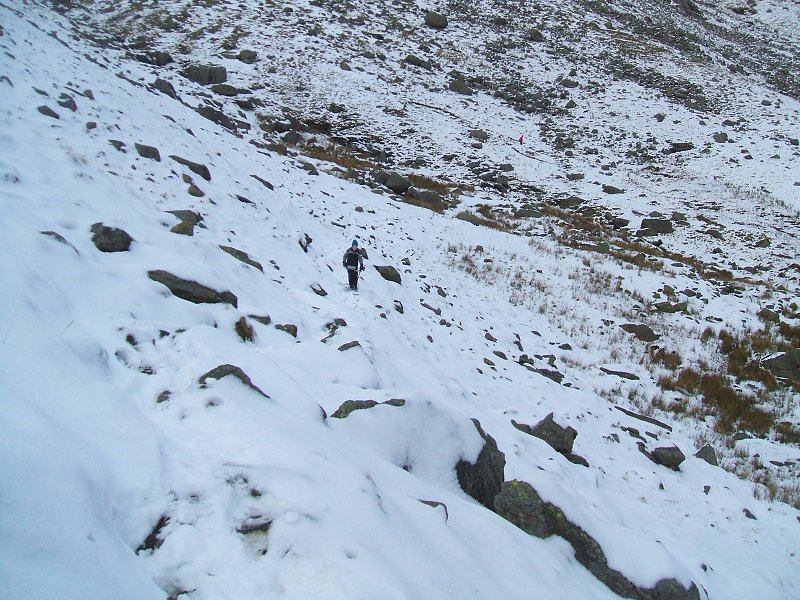 The boys suddenly look very small compared to the landscape.