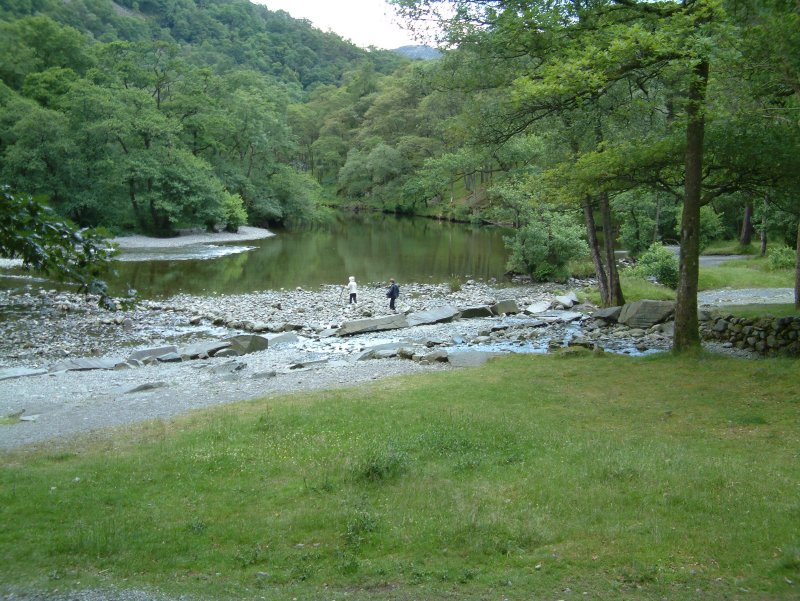 I took my youngest son Thomas and his friend also called Tom on a camping trip to Borrowdale. They said they wanted to climb a mountain so where better to go than Castle Crag. Here the two boys wet their feet in the river at Grange.
The view back down from near the start of the climb to Castle Crag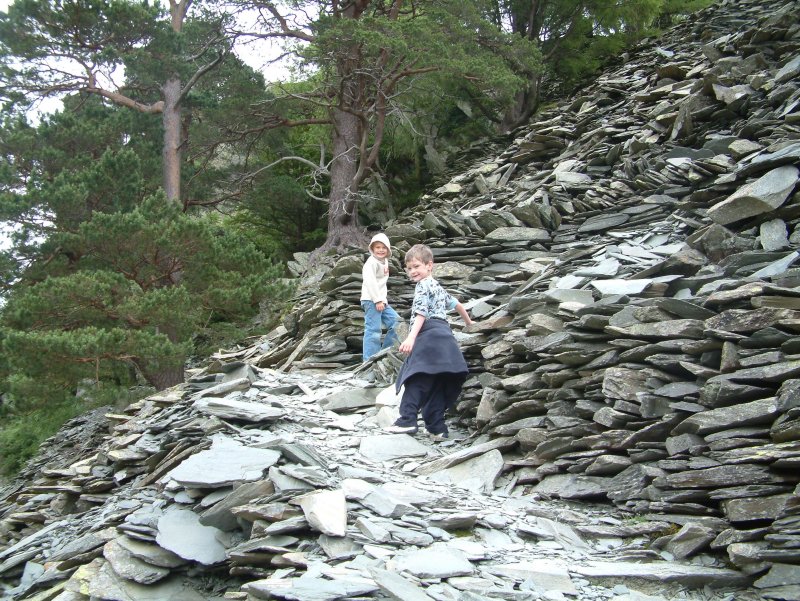 On the start of the slate path.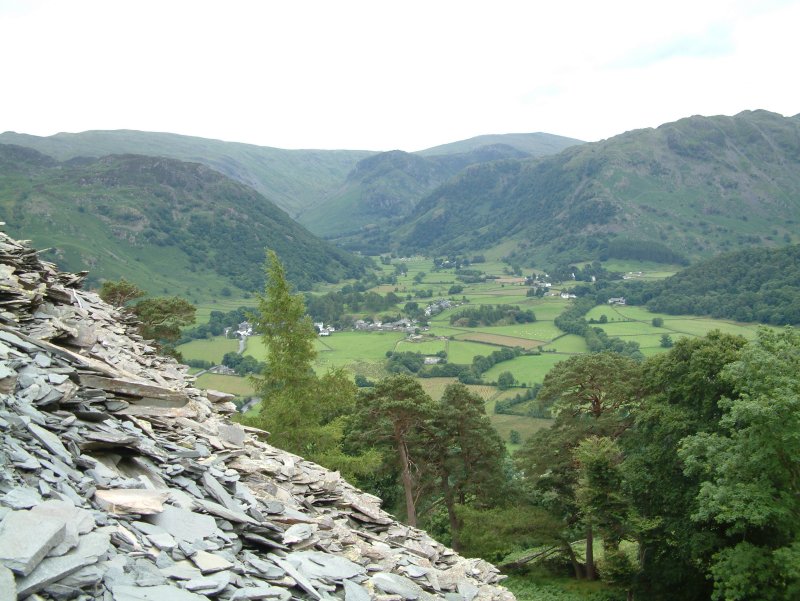 Rosthwaite from near the top of the slate path.
The "graveyard" as the boys called it.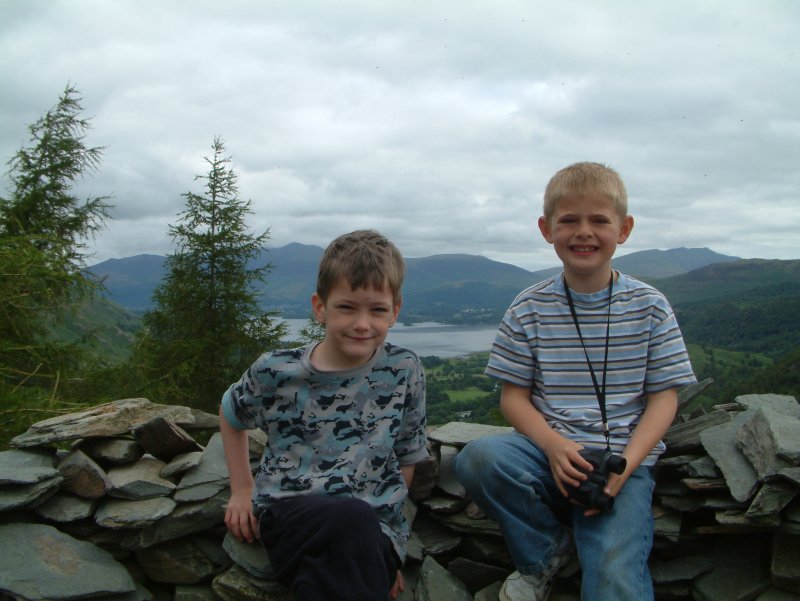 The two Tom's on Castle Crag summit.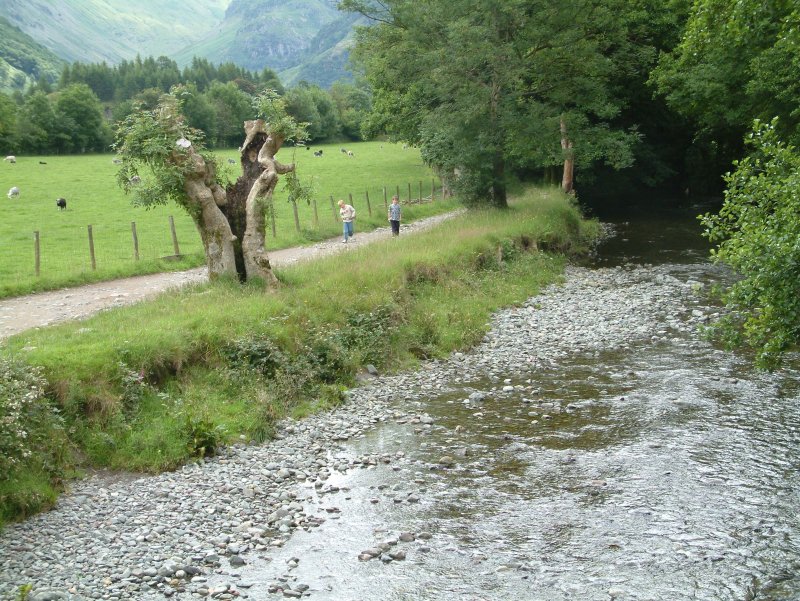 After a pit stop at the Flock Inn tea-rooms we followed the river back to Grange. I kept the boys interested by saying I knew of a secret treasure cave if I could just remember where it was...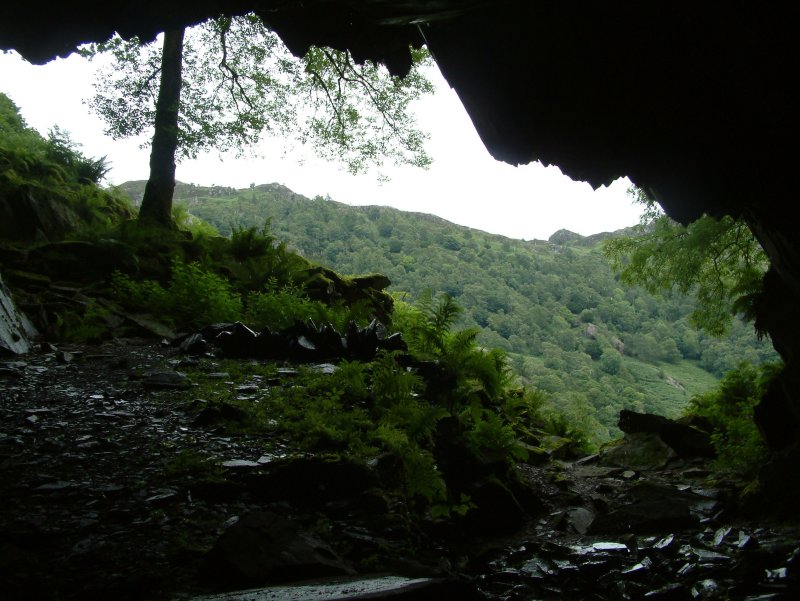 We found the cave but the previous tenant must have taken all the treasure.