WWW.KARLSWALKS.CO.UK
PICTURES AND TRIP REPORTS FROM MY WALKS IN THE ENGLISH LAKE DISTRICT
---
2007 YHA Trip
21st - 23rd August 2007
Route. Day 1 - Walna Scar Road fell gate - Seathwaite - Grassguards - Eskdale YH.
Day 2 -Eskdale YH - Burnmoor Tarn - Wasdale Head - Black Sail Pass - Black Sail YH.
Day 3 - Black Sail YH - Loft Beck - Honister - Borrowdale - Greenup Edge - Grasmere
Me and my four eldest sons went for a 3 day walk starting out from Coniston, staying the night in youth hostels.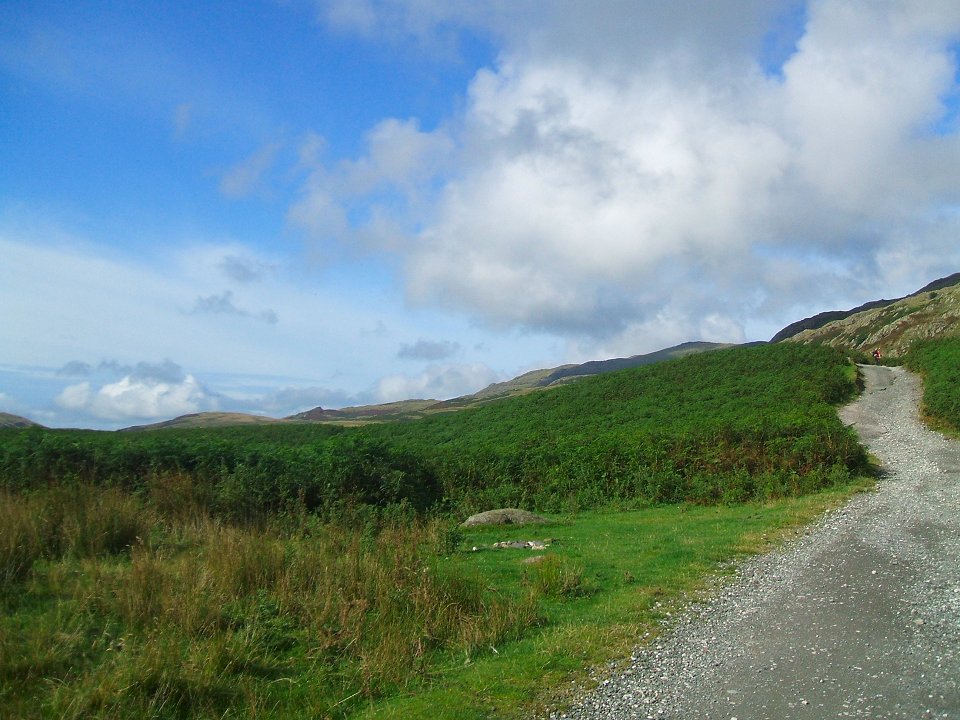 Setting off up the Walna Scar road. The weather was fine if a bit windy as we made our way up the top of the pass.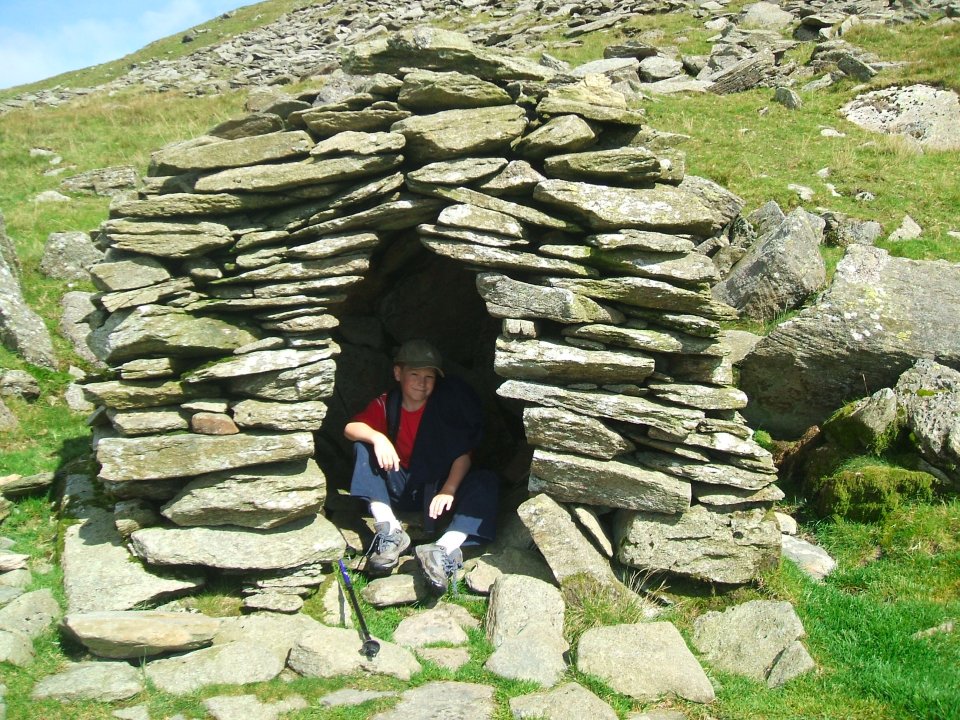 James tries out the shelter for size.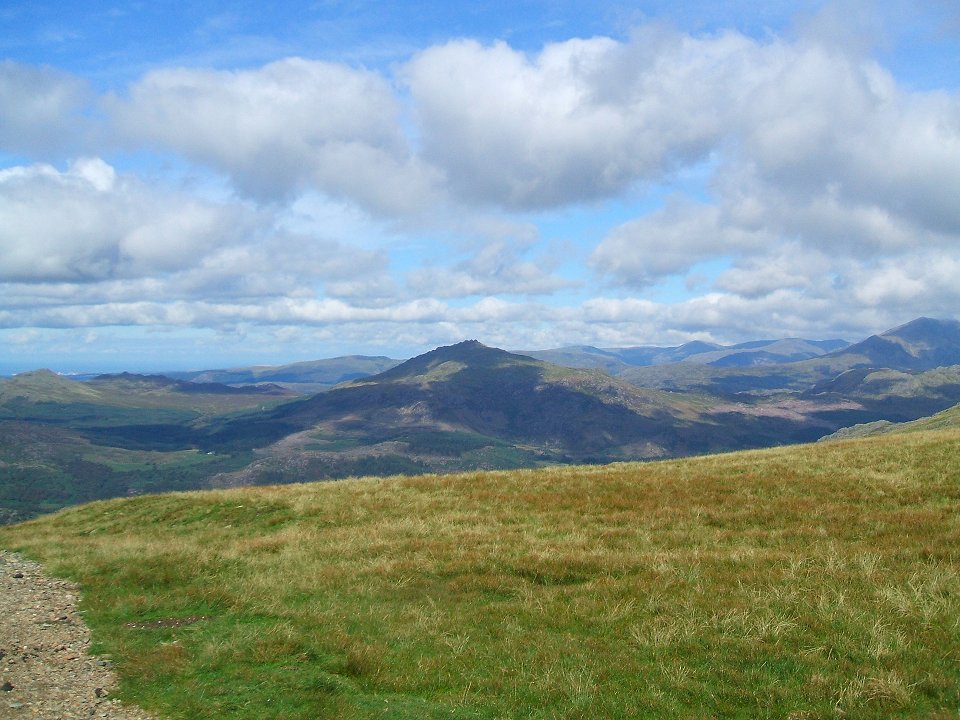 On the crest of the hill now looking over to Harter Fell.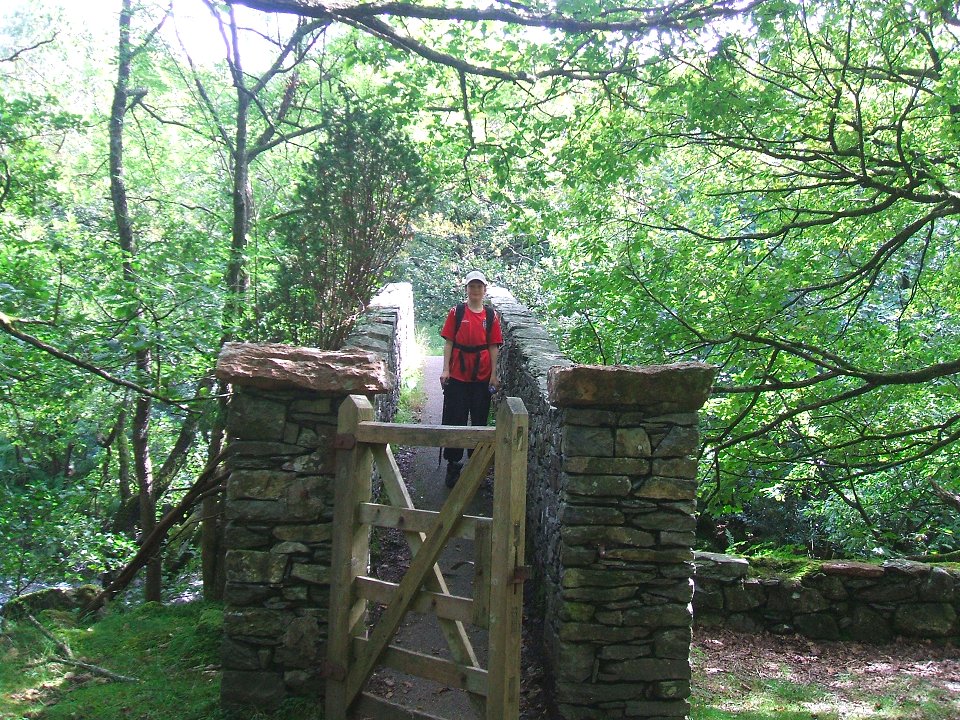 We called in at the Newfield Inn for dinner and then headed for Wallowbarrow crossing the river on the new bridge.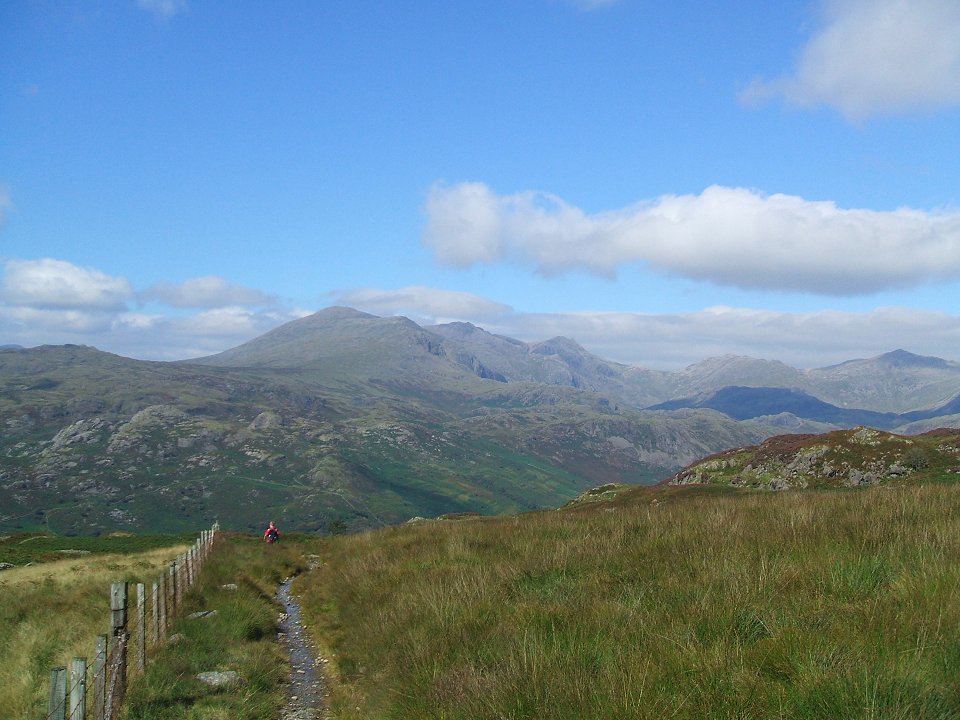 Looking across to the Scafell fells, Esk Pike and Bowfell.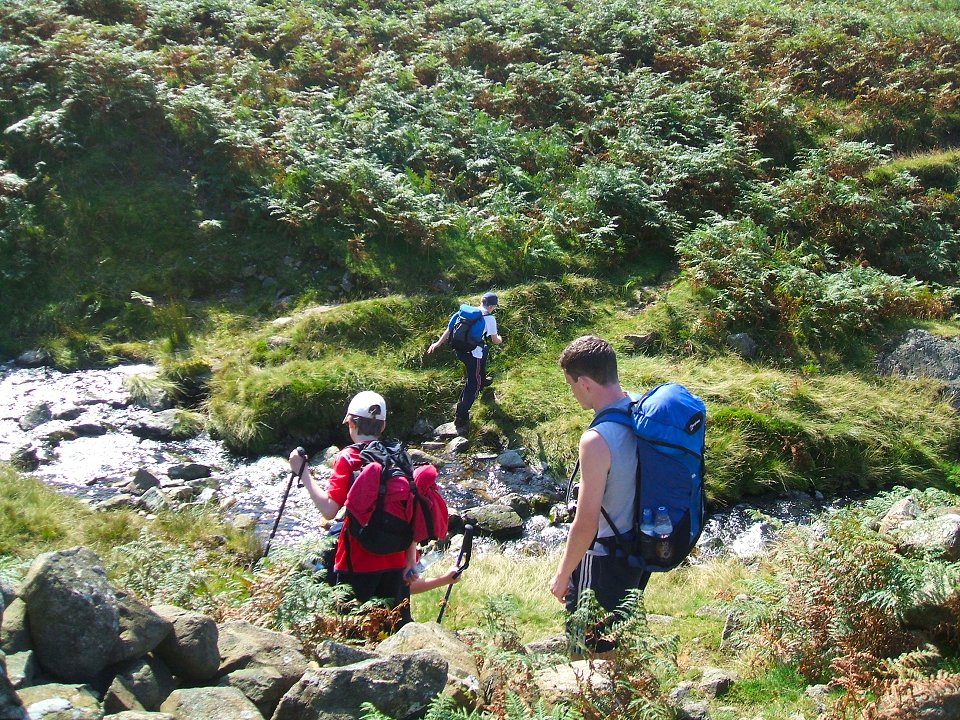 We turn left off the main path and start the descent to Eskdale.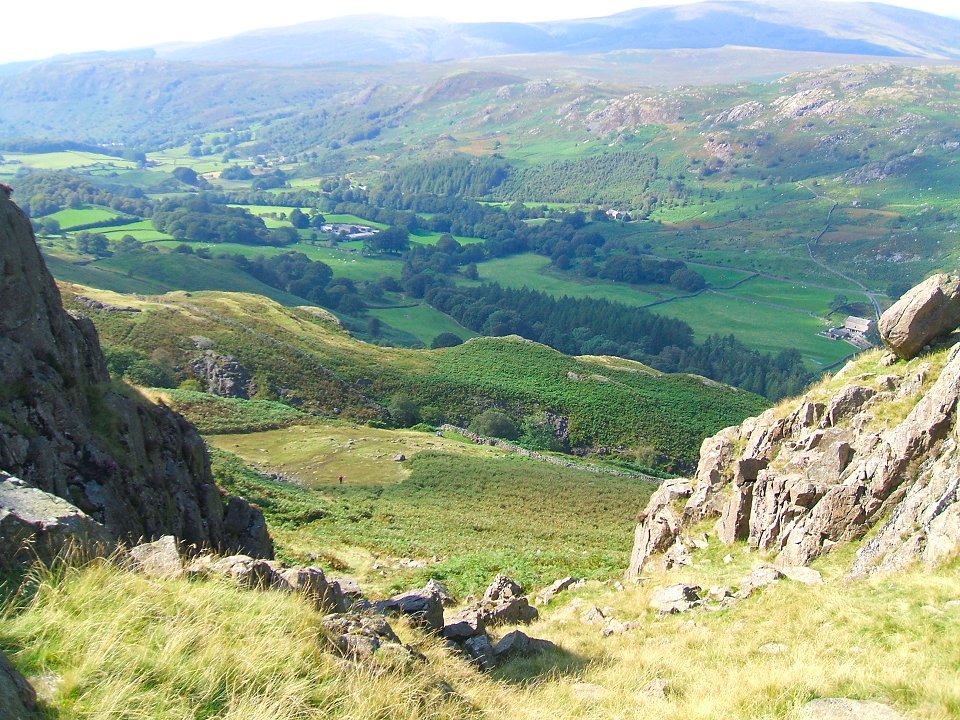 Looking down to the valley.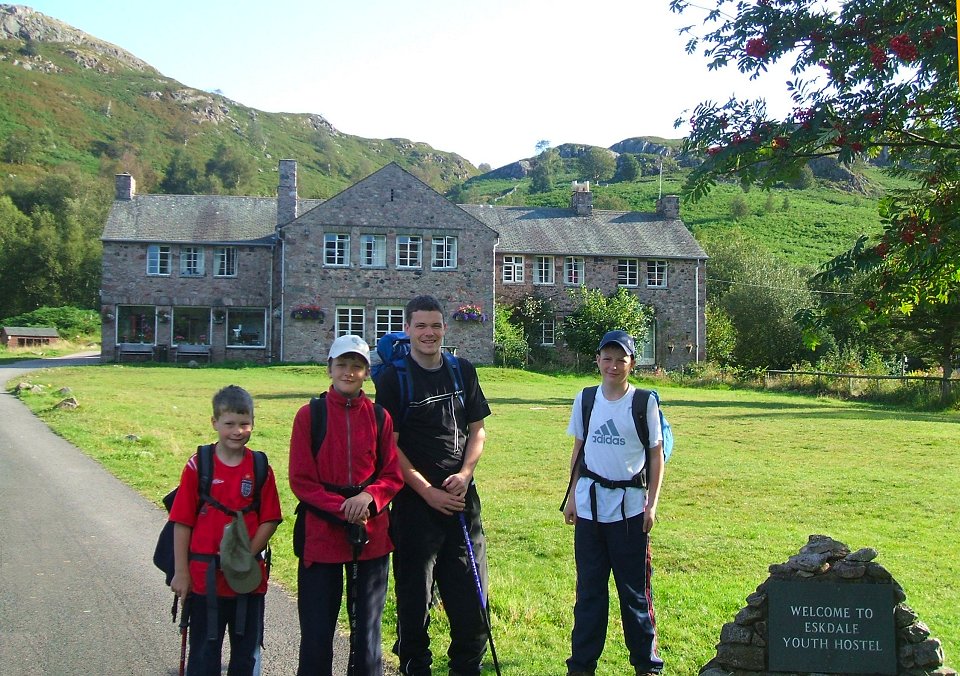 Another fine morning as we set of to Wasdale and then Black Sail. ( L-R James, Robert, Andrew and David)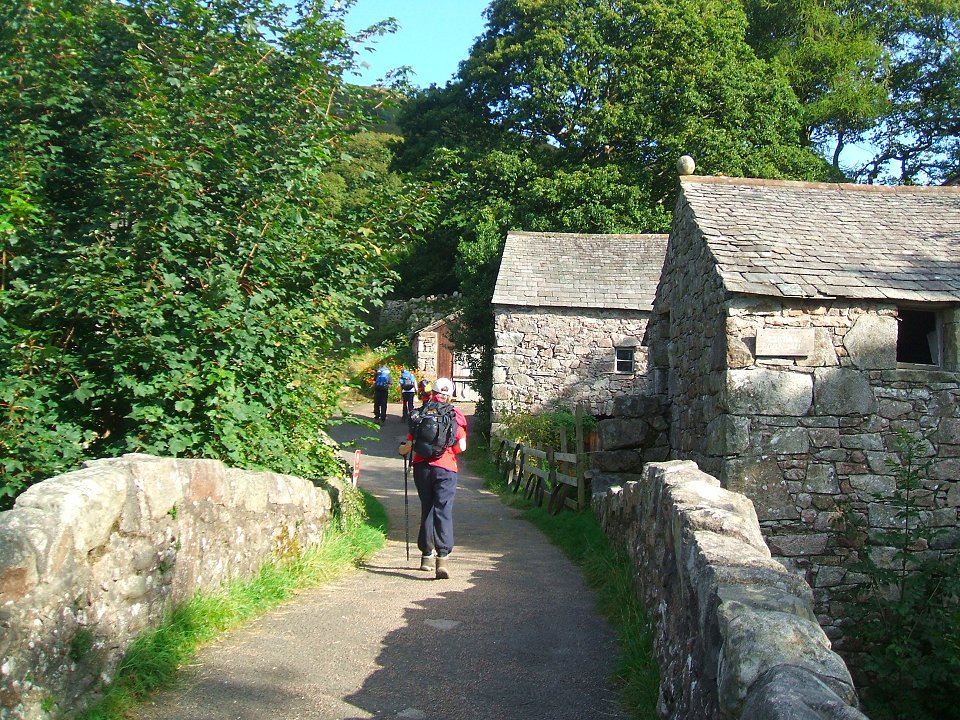 Passing over the bridge in the lovely hamlet of Boot.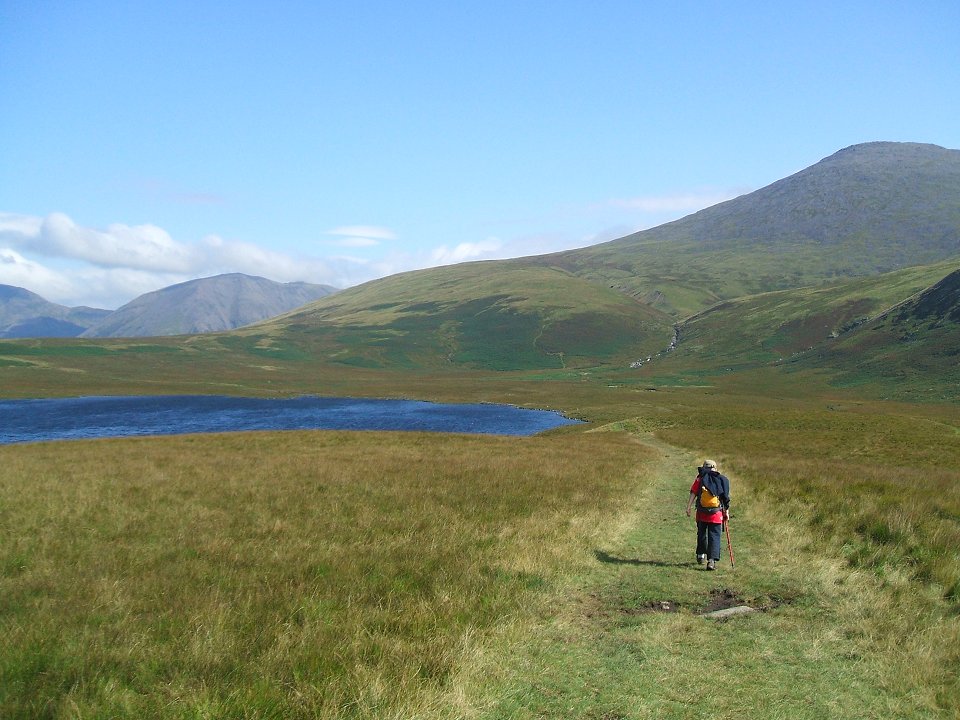 Burnmoor Tarn with Scafell on the right.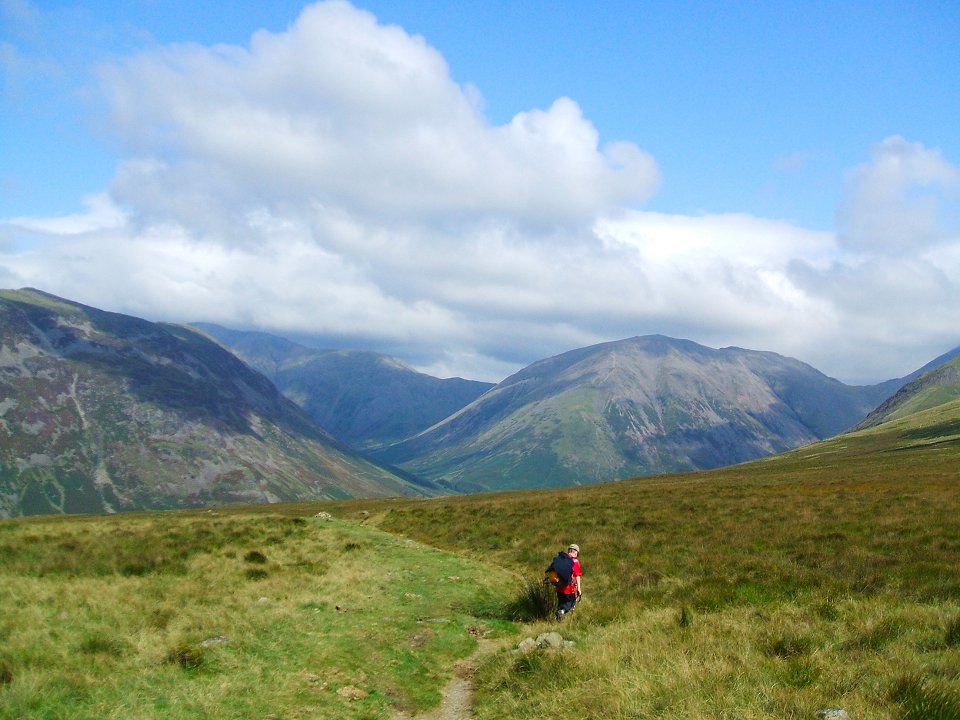 Starting the drop down into Wasdale. Yewbarrow on the left, Kirk Fell on the right with the lower slopes of Pillar between them. The cloud that was covering the top of Pillar was building and after we came out of the pub after dinner the day turned a bit dark but luckily it didn't rain.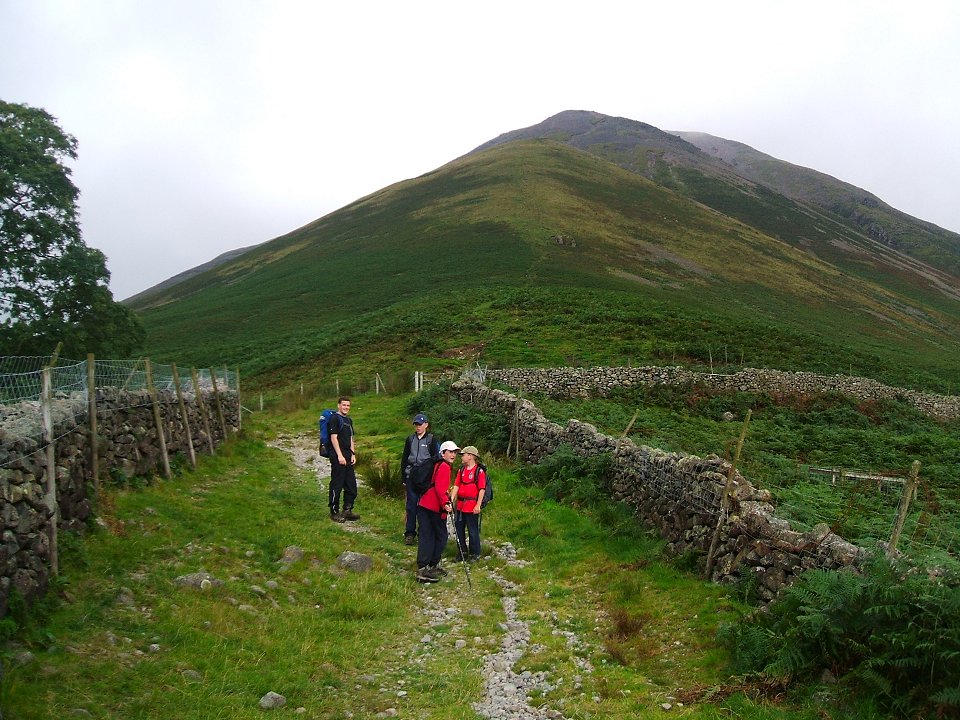 Heading of on the path to Black Sail Pass. Kirk Fell in the background.
Gatherstone Beck.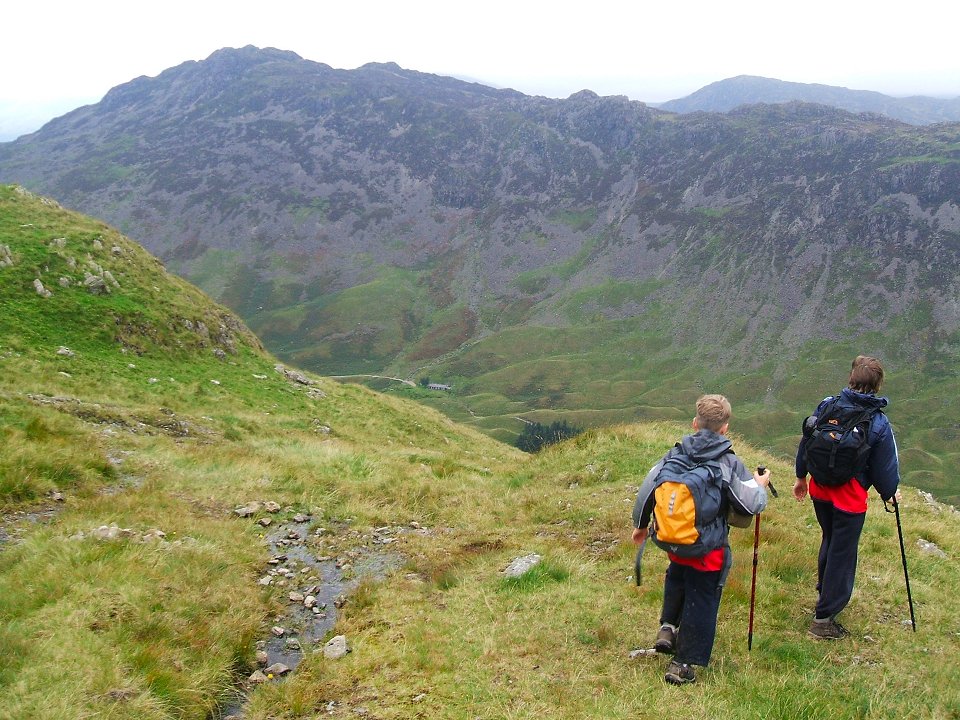 James and Rob look down on our bed for the night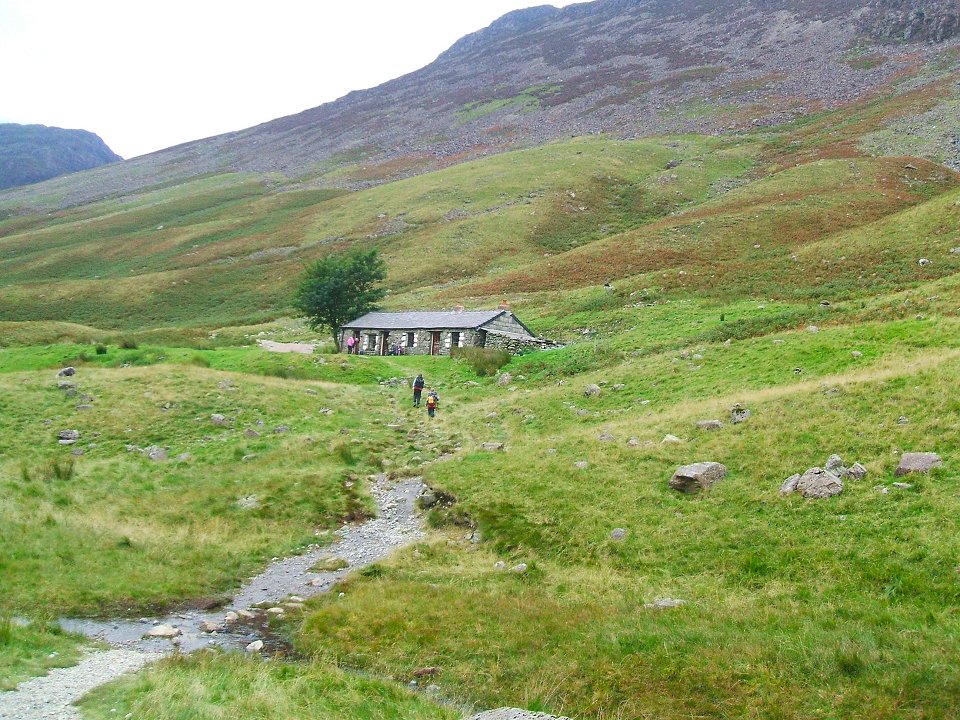 Approaching the hostel.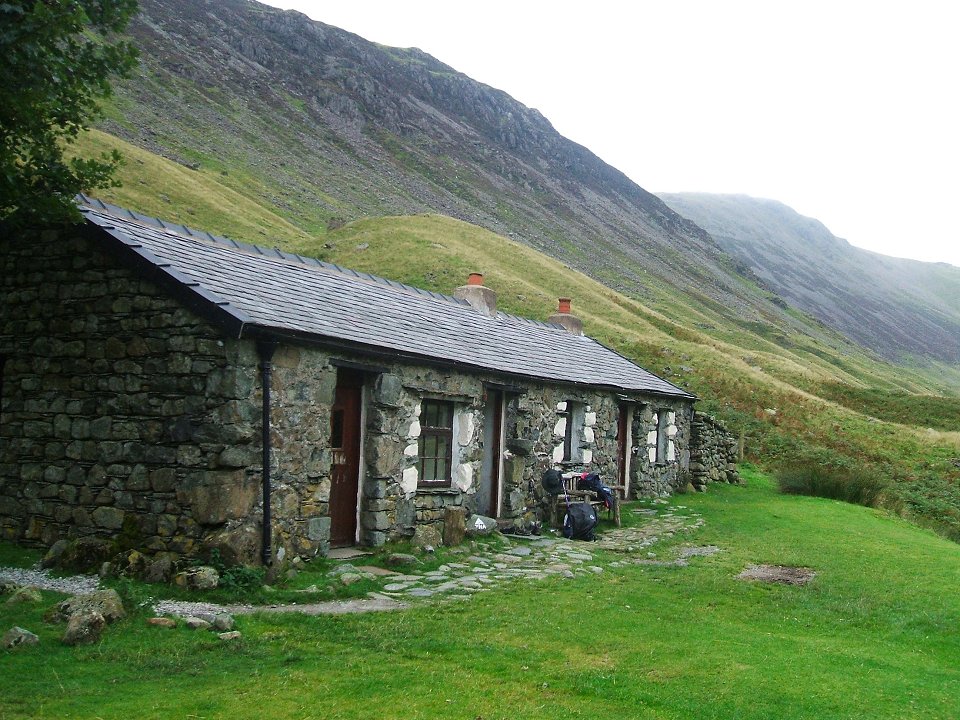 What a lovely place to spend the night.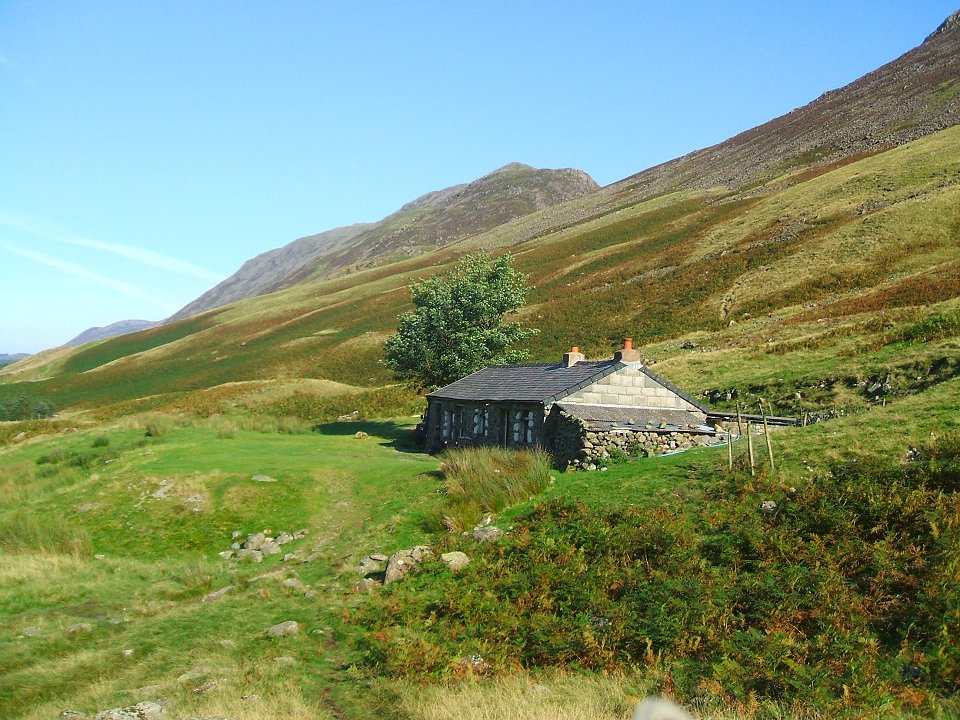 After the dull weather of yesterday afternoon we were really pleased when the day broke fine and warm.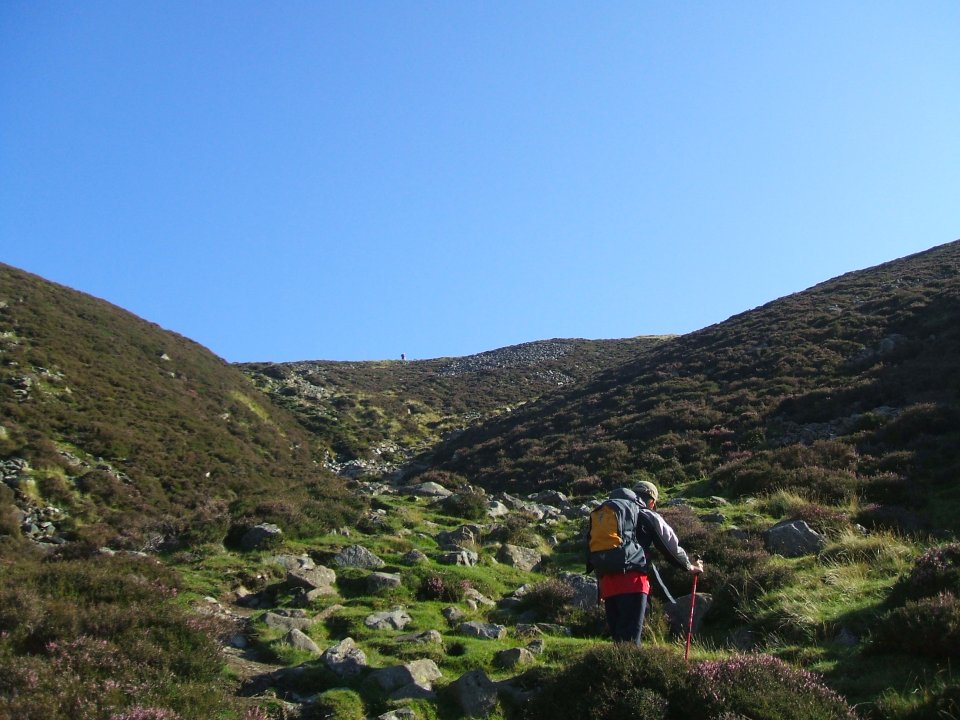 Off we go up the steep pull of Loft Beck (that's Andrew on the skyline)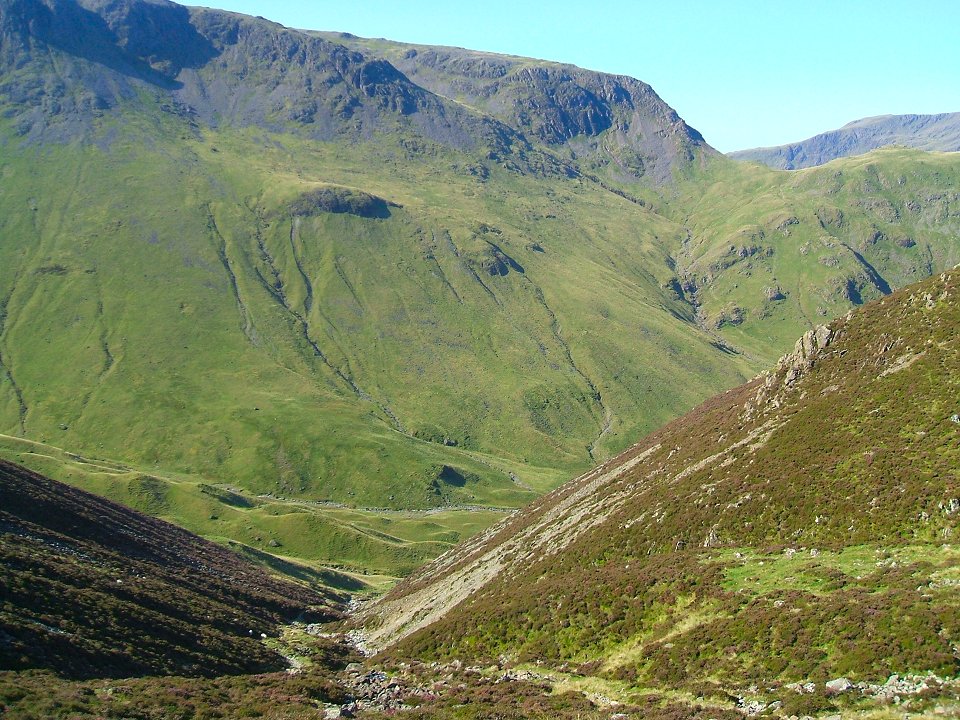 Looking back down Loft Beck.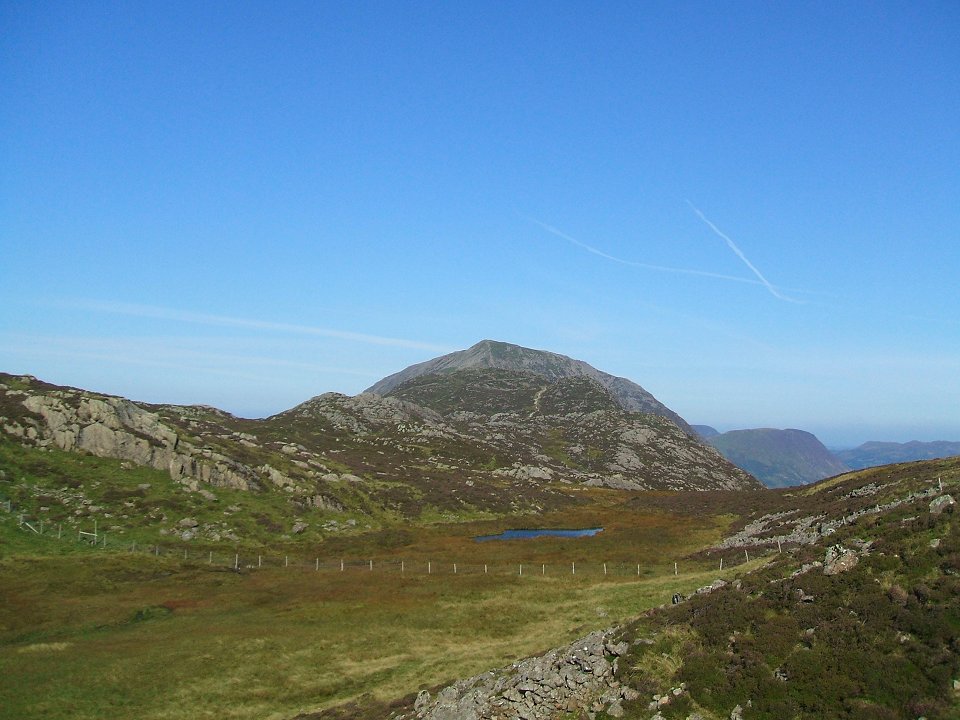 Haystacks with the High Stile ridge behind.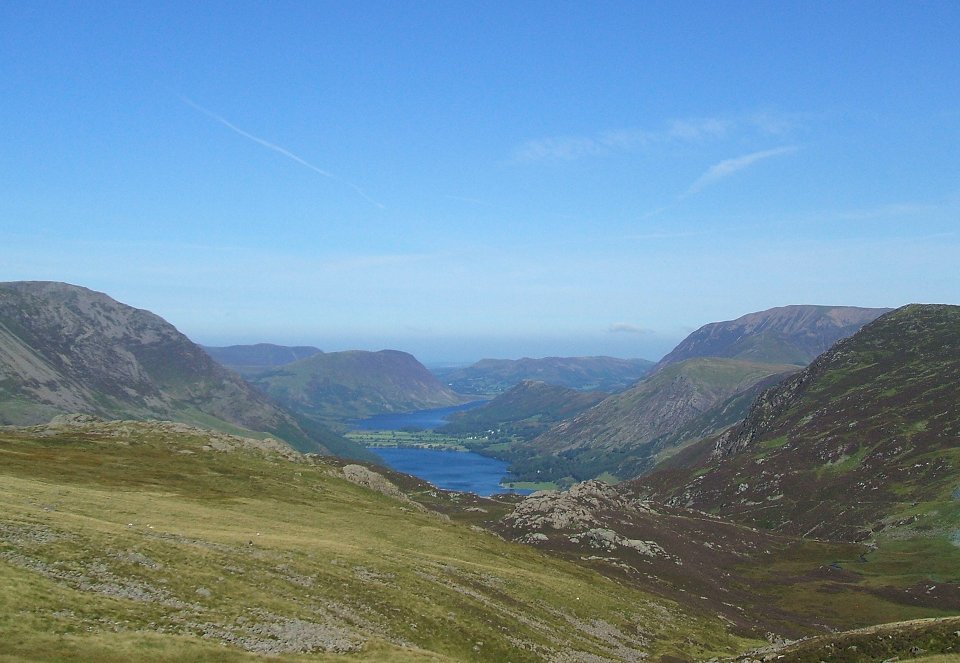 The classic view of Buttermere and Crummock water.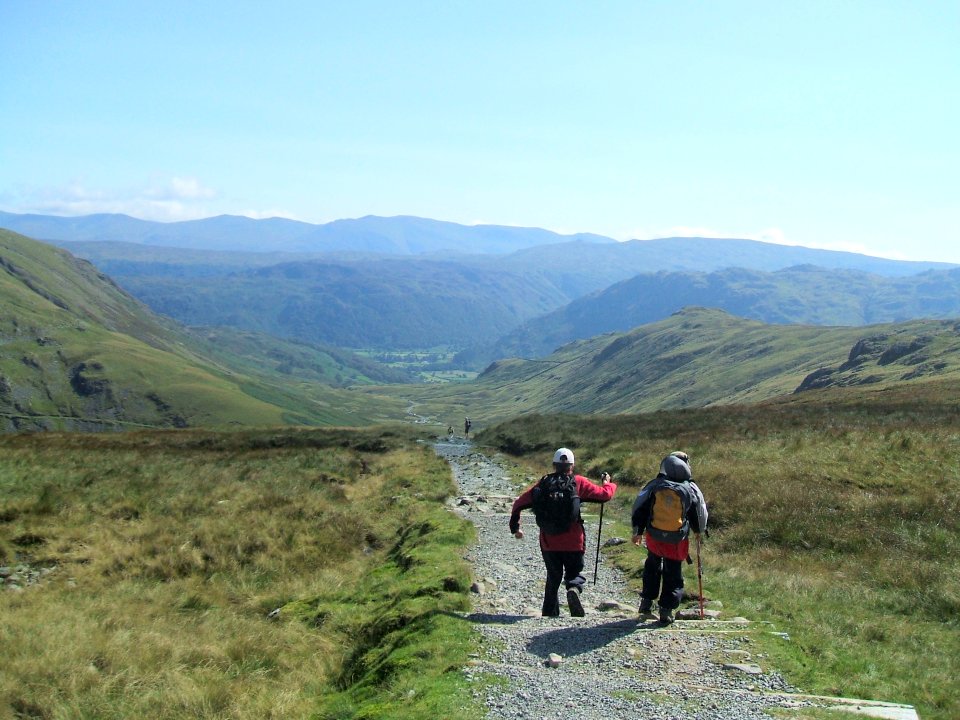 Dropping down to Honister. Our original plan was to get the bus from Seatoller back to Bowness but we didn't fancy the prospect of a long hot bus journey so we decided to walk over the fell to Grasmere and catch the bus from there. So after a drink in the Yew Tree we set off.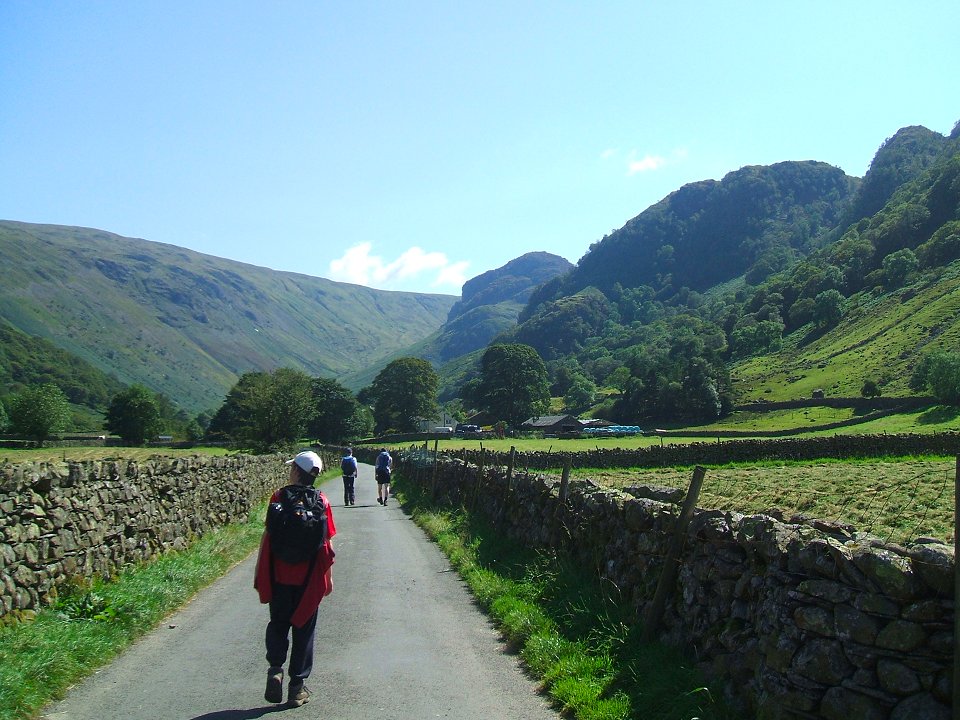 Walking along the lane with Eagle Crag and Greenup Edge ahead.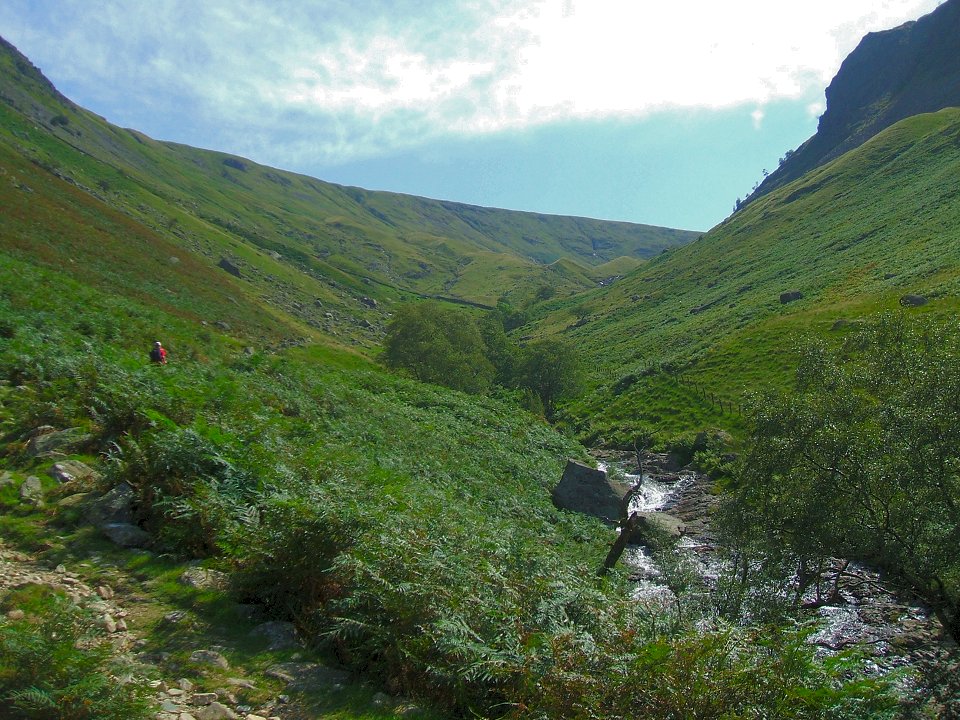 A bit further along now.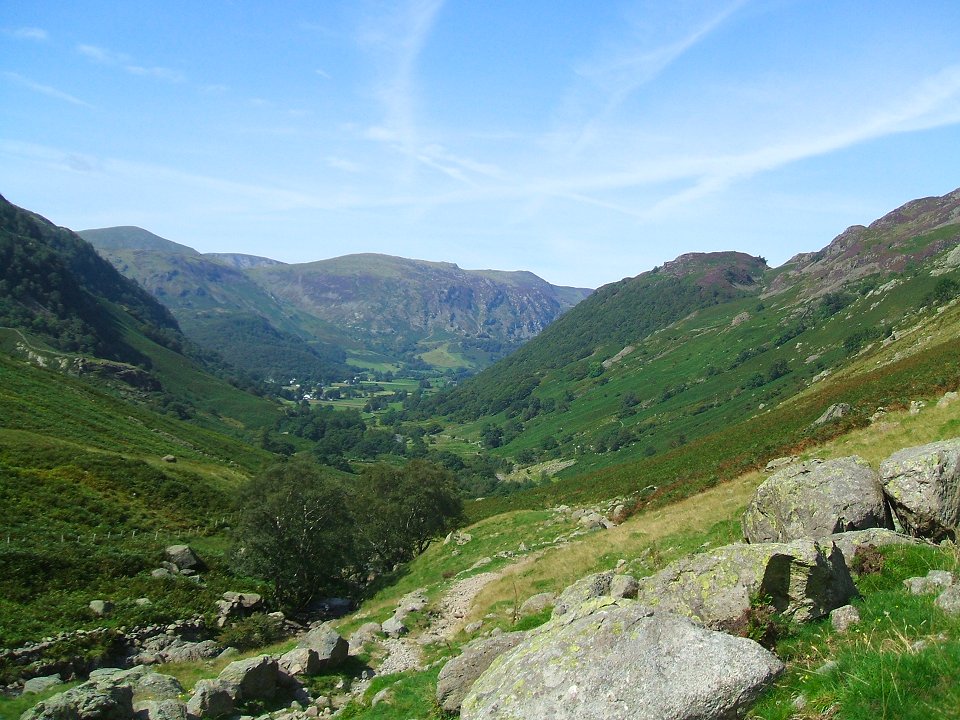 The lovely view back from the Greenup Edge path.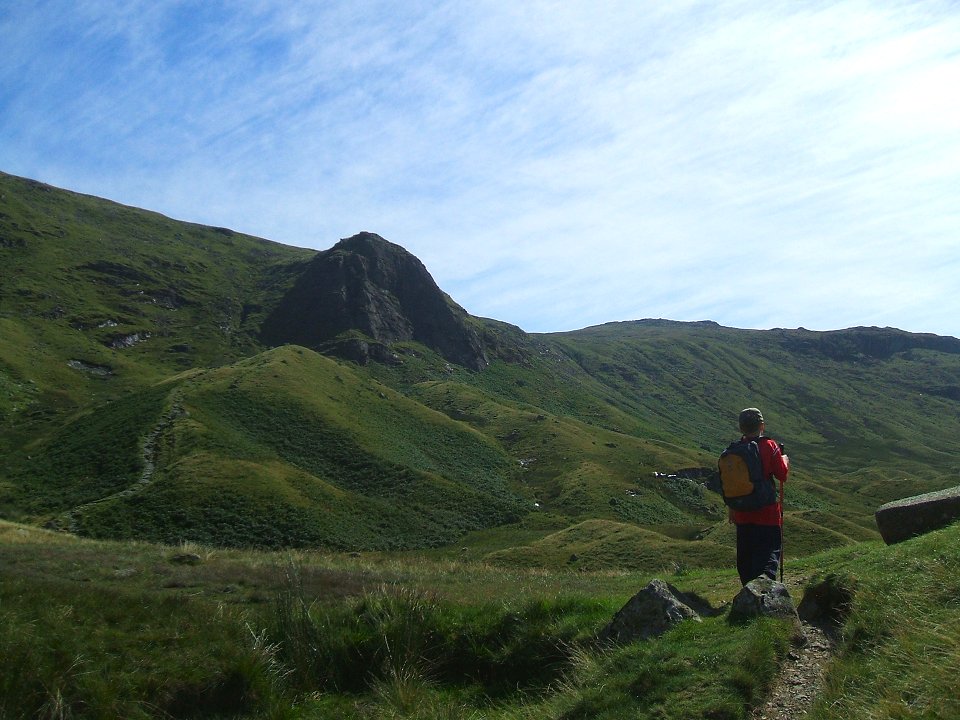 Looking up to Lining Crag.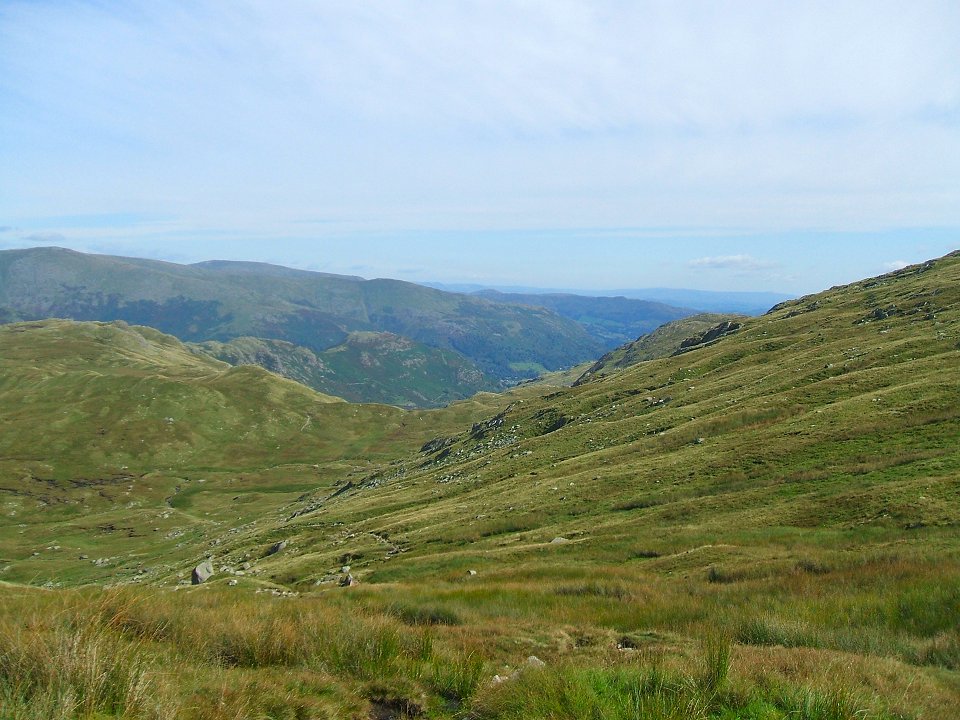 On Greenup Edge now looking down to the crest where the path starts the descent into Grasmere.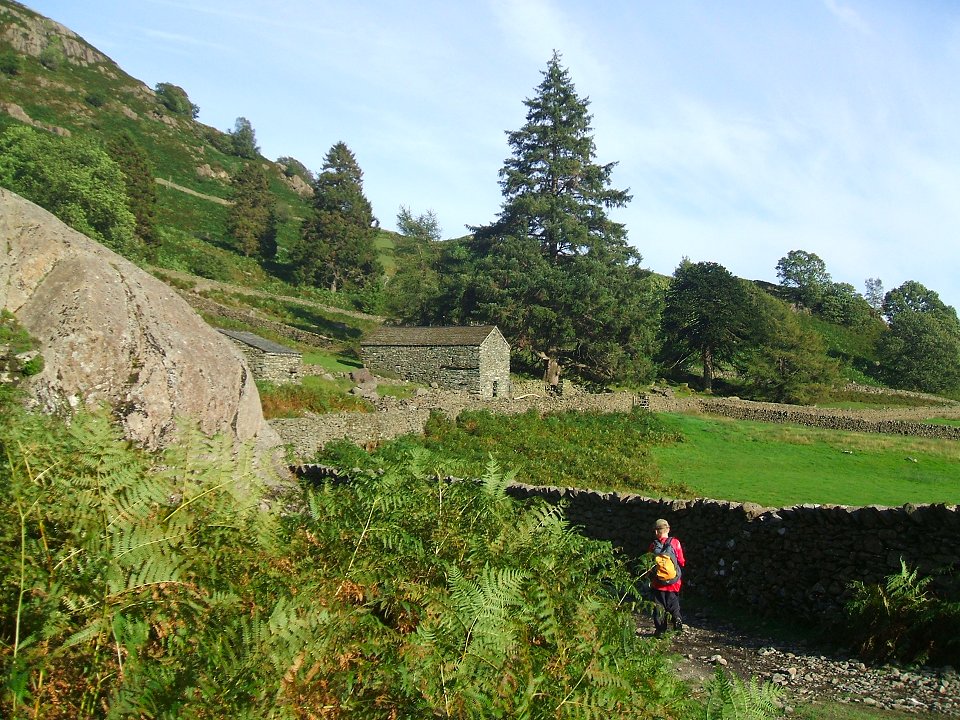 After a long hot trudge down the valley we arrive at the outskirts of Grasmere. The end of another great YHA holiday and really lucky with the weather.
Pictures from our other YHA trips - 2010 - 2011 - 2014