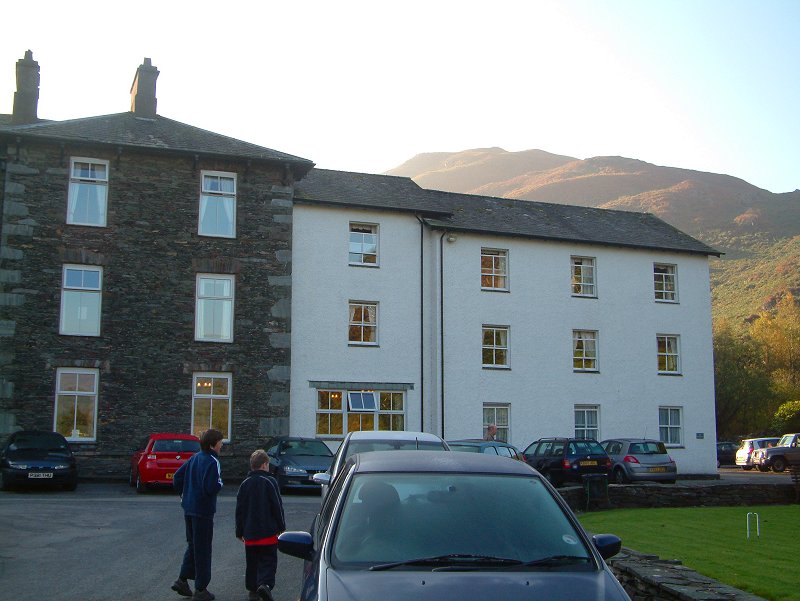 A lovely crisp Autumn day as we set of for Nethermost pikes east ridge.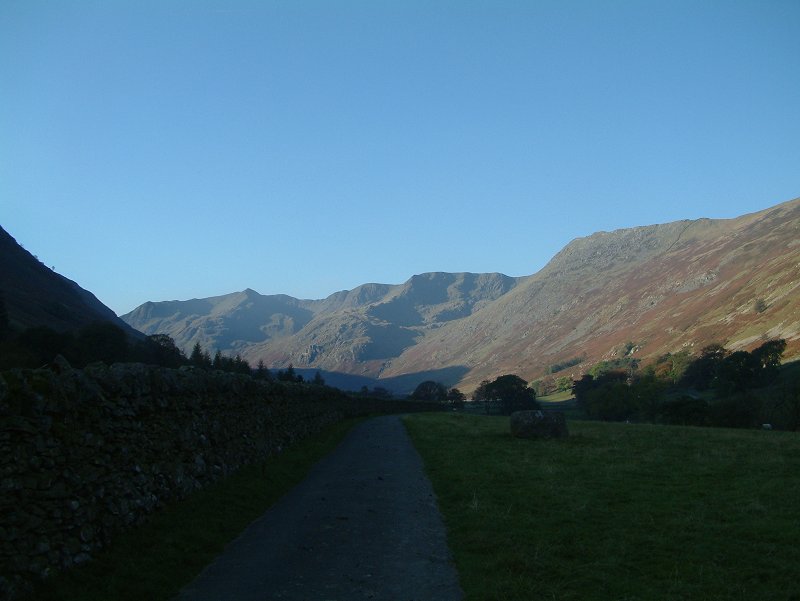 Looking up to the east ridge. Our side of the valley was in shadow all the way to Ruthwaite lodge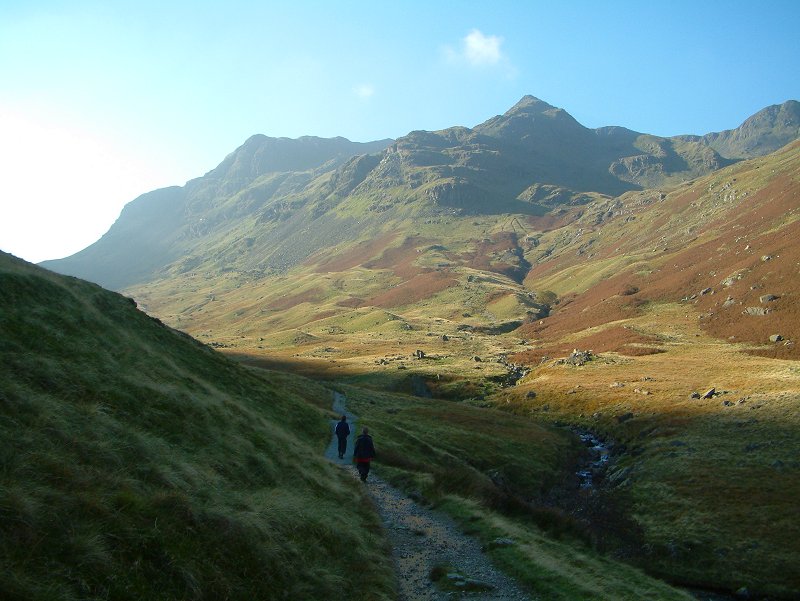 Further up the valley now nearly into the sunshine.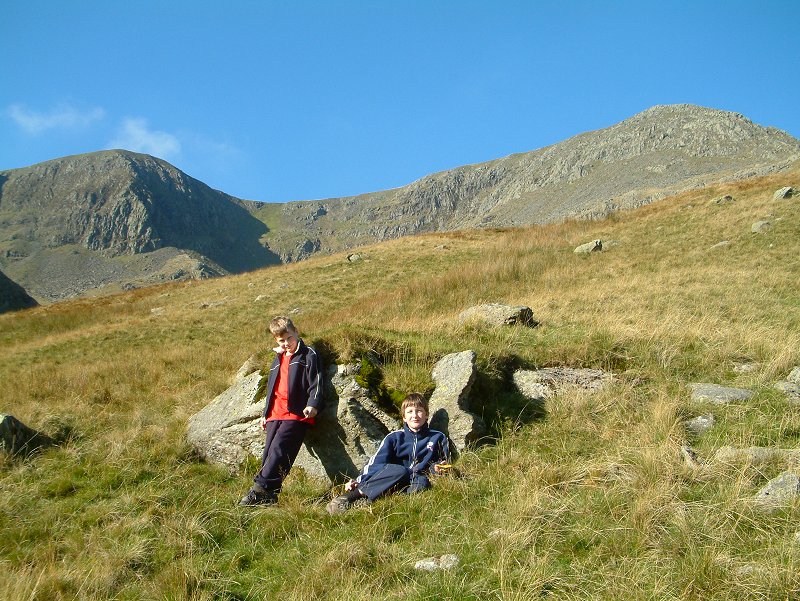 James and Rob take a breather on the steep ascent. We didn't climb the full length of the east ridge but went up past the climbing hut and crossed to the ridge nearer the top.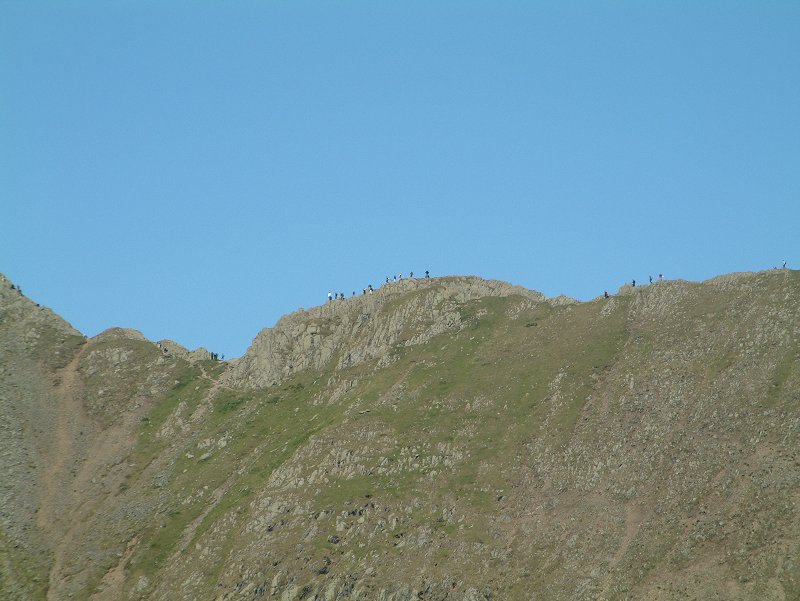 Zooming in on Striding Edge.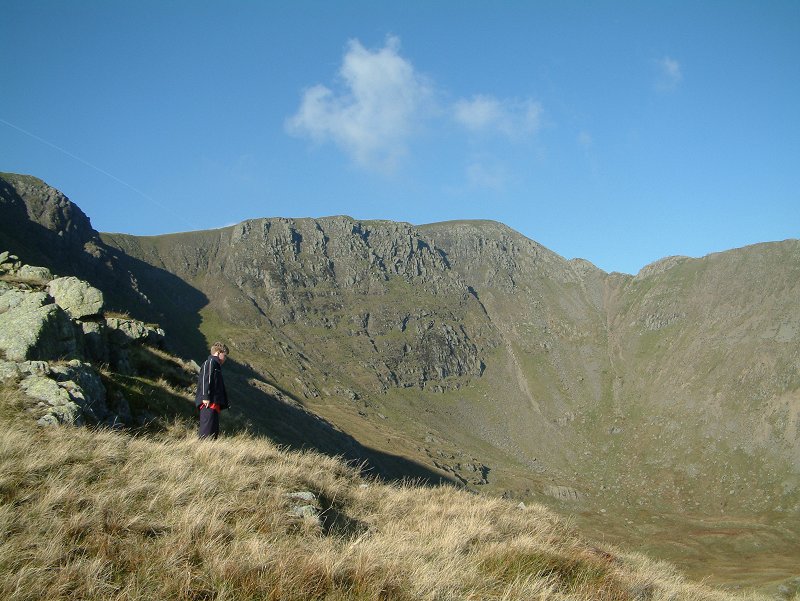 James contemplates the drop. Helvellyn behind.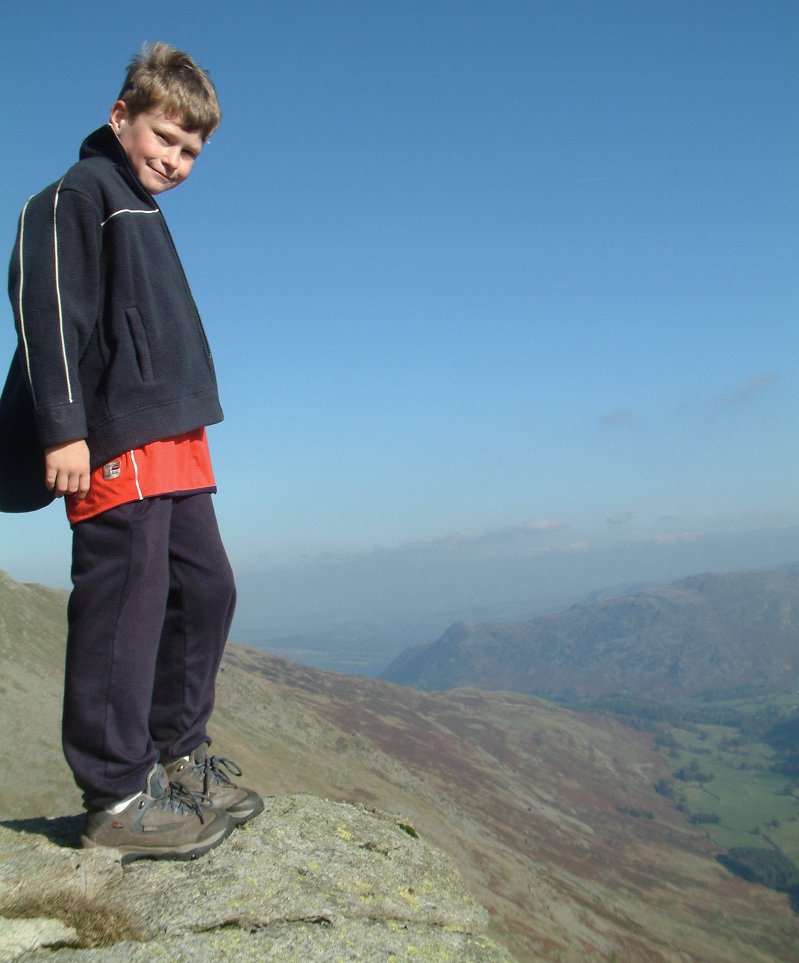 James again on the edge. "take this to frighten mum" he said and it does.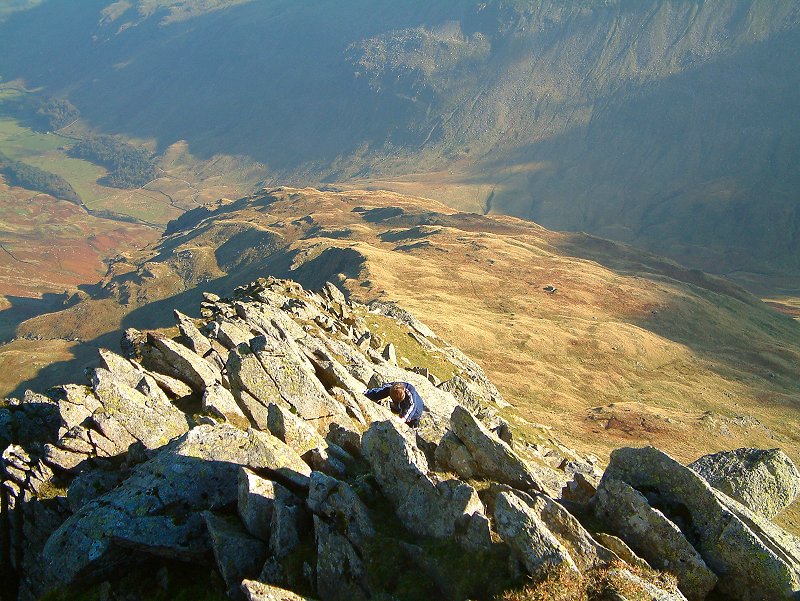 Rob tackles the scramble near to the top of the climb.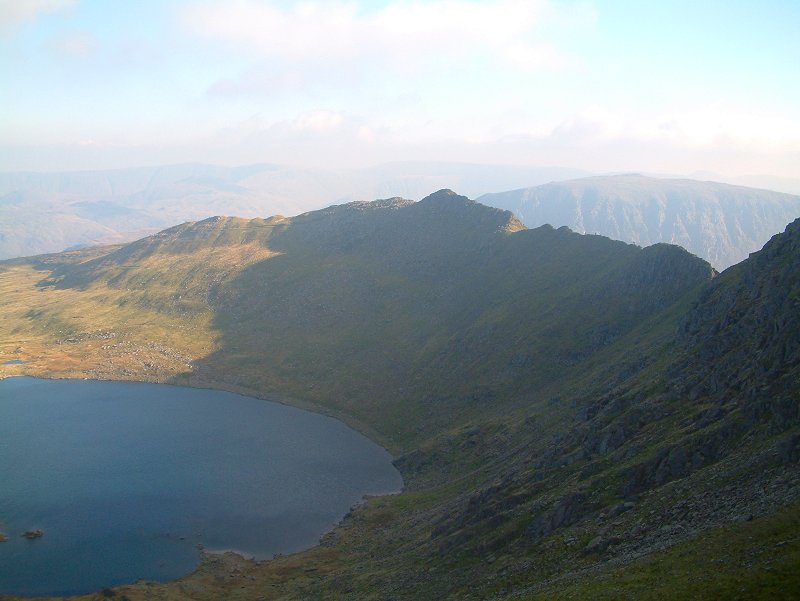 Striding Edge from the other side.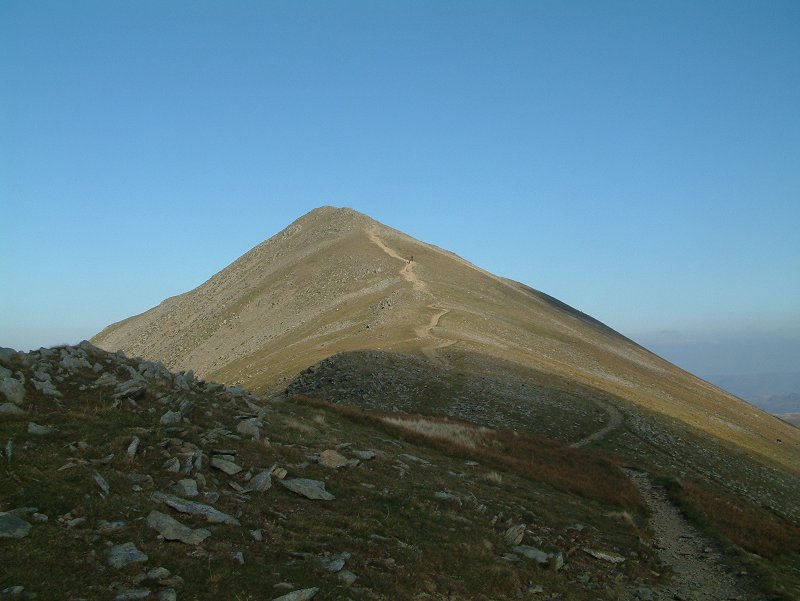 Heading up to Catstyecam.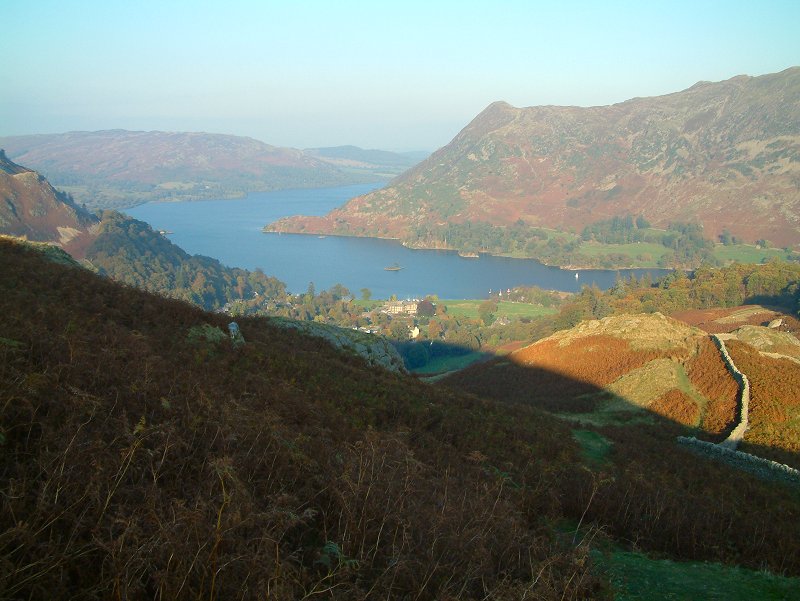 Ullswater and Silver crag from the descent.